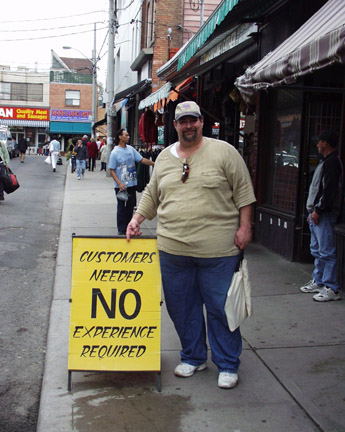 As I have traveled the many back roads of the U.S. and Canada I have seen hundreds of places to eat, many of the are the normal fast food places (we all know THEY are).  But, there are also many other unique Mom and Pop shops, small drive ins, BBQ joints and burger places.  I have covered the main stops from my last 8 or 9 years of travel, but there are many more I have passed along the way and a few that I didn't cover in the previous three posts.  I will touch on them here, though most of them with a photo and a comment or two.  Enjoy!
The Leftovers – More of the Places I have been
I ate here in early August 2012.  It was across the street from my hotel near Atlanta and I love good Mexican food.  This is one of those places frequented by the migrant Mexican laborers.  No English spoken here.  But, the food is AMAZING and the cost was excellent.
The Huevos Rancheros is made with a very spicy green sauce.  In fact, the lady there kept apologizing to me and I kept telling her that "picante" is better.  I grew up on hot stuff.  But, the faint of heat may want to avoid this one and get the tacos on fresh corn tortillas instead.
My wife and I visited the Poke Sallet Festival in Harlan, Kentucky a couple of years ago and, of course, while there we had to try out some Poke Sallet (The term is an old Southern reference to the cooked young leaves of the poke weed. Sallet comes from Middle English and refers to a mess (another Old or Middle English term) of greens cooked until tender.)
Not every place you stop to eat at is a real building.  There are those food wagons and trucks that serve a variety of goodies. There are plenty in Canada as well.  I frequented one place in Paris, Ontario just for the one and only thing he made – poutine. Poutine is a common Canadian dish (originally from Quebec), made with french fries, topped with brown gravy and cheese curds.
Poutine must be the original heart attack on a plate (or styrofoam container).  The rich mixture of thick brown gravy and melted cheese curds on top of a heaping pile of greasy fries is yummy and fattening as can be.
Speaking of interesting food, how about Pea Meal?  Yes, that is another Canadian specialty.  I got my best taste of a Pea Meal breakfast at the
Pea Meal is actually a type of bacon that can be found in Ontario.  The name reflects the historic practice of rolling the cured and trimmed boneless pork loin in dried and ground yellow peas, originally for preservation reasons. Since World War II or so, it has been rolled in ground yellow cornmeal. It is low in fat, and slow cured and really really good!! I thought I could not find anything as good as sausage from our local producer. They take choice meat, order casing from dcwcasing.com/ and produce sausage that reminds me of a homemade dish.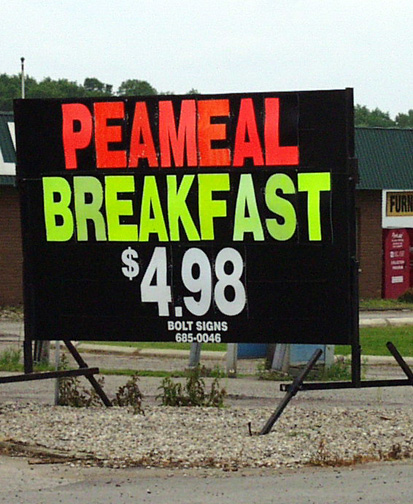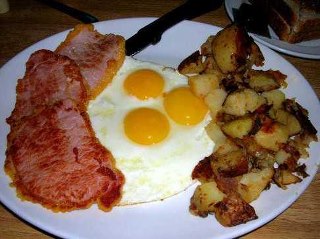 Some Interesting Places I Should Have Visited
The above two places may be peculiar and even uncertain, but get a load of these three Chinese restaurants I have come across in my travels…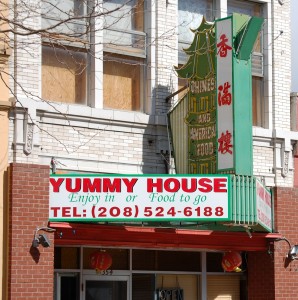 I think Hung Far Low is a real winner for a Chinese Restaurant name.  By the way, it is only about 2 blocks away from Voodoo Doughnut in Portland.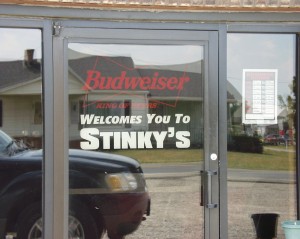 Then there are the American places with odd names like Stinky's (above) and those below.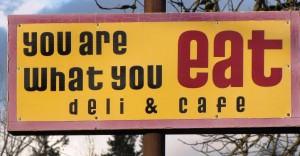 We all know about Popeye's Chicken, but, how about Wimpy's Hamburgers?  I'll gladly pay you Thursday for a hamburger today 9though I'll bet that deal doesn't work at this Wimpy's!!)
I hope they aren't making BBQ Frog….   And how about a few more places….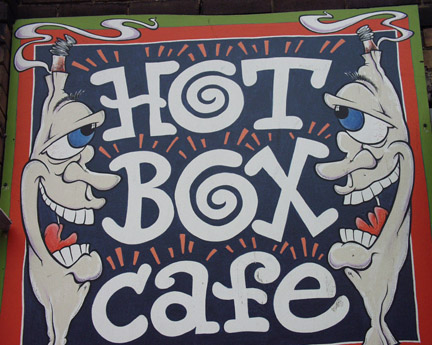 Eat in a caboose at Choo Choo!!
Apparently there is another Choo Choo Bar in Omaha, Nebraska.  No relation to the one above.
OK…you gotta go to Hell (MI) to eat here….and here is what they offer you….
And here are a couple more places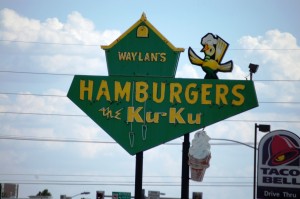 This is the home of the Holey Burger, but they also have hot dogs and ice cream cones.  Yum…
Then, there are the BBQ places that I wish I could hit up.  These have some great names…
Soulman's mantra: 'We're Not Stingy With Our Meat!"
Big Bubba apparently also runs a Catfish place down the road…
And just a couple of more places I have passed over the years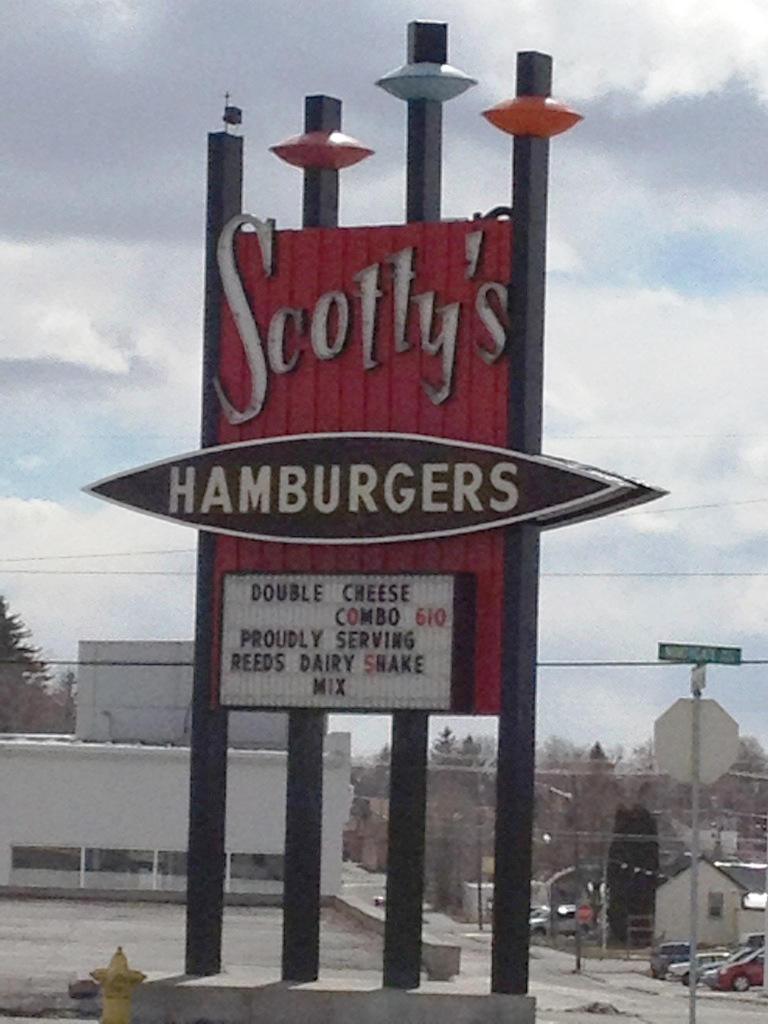 And the famous neon cowboy on top of it….
And finally…how about the Chuckwagon?  They have a "4 Meat Buffet"
(768)