Just as there is a Normal in Illinois, there is a Peculiar in Missouri.  Yes, this is more than a strange name for a town, it is a Peculiar name.  On a trip to Kansas City in January 2011, I made my way to Peculiar.
I love hitting places like this.  According to legend, Peculiar received its name when the first postmaster, Edgar Thomson, had his first choice, Excelsior, rejected because it already existed in Atchison County, MO. Apparently, a number of  other choices were also rejected. So, the annoyed Thomson wrote to the Postmaster General to complain saying, among other things, "We don't care what name you give us so long as it is sort of 'peculiar'." Thomson submitted the name "Peculiar" and the name was approved. The post officewas established on June 22, 1868.  Peculiar was later incorporated in 1953.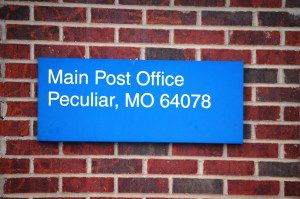 It is fun to drive around a town like Peculiar and notice all of the peculiar things.  Here are a few.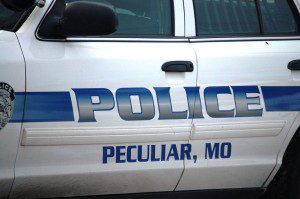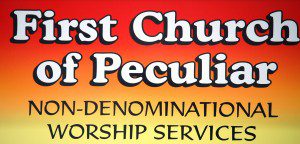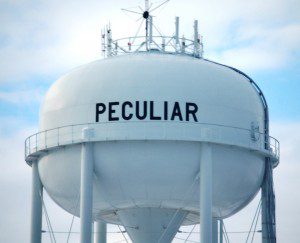 Getting to Peculiar is actually quite easy if you are on the freeway heading to Kansas City from St. Louis.  Here is a map:
Peculiar, Missouri
(419)