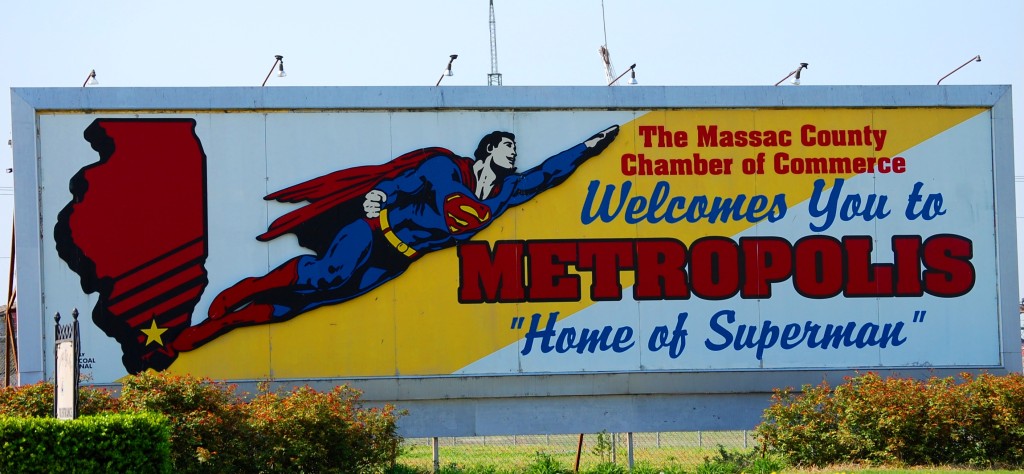 This blog entry not only includes a unique name of a town, but is now introducing the second theme of this blog…the big statues and unusual sites along the road.
Metropolis is the home of the Giant Superman Statue – a 200 foot tall statue of the Man of Steel.
Funny thing is, as I drove into this town, the first big statue I saw was in front of a grocery store and was NOT the Giant Superman Statue!!
The town is really all about Superman.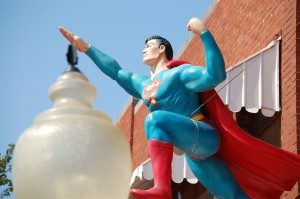 Metropolis, IL
(529)