Need I say more?
(357)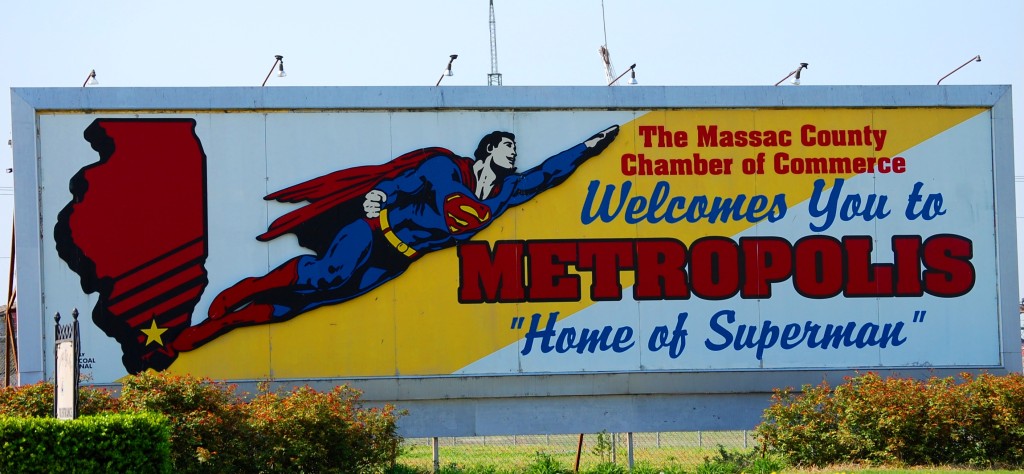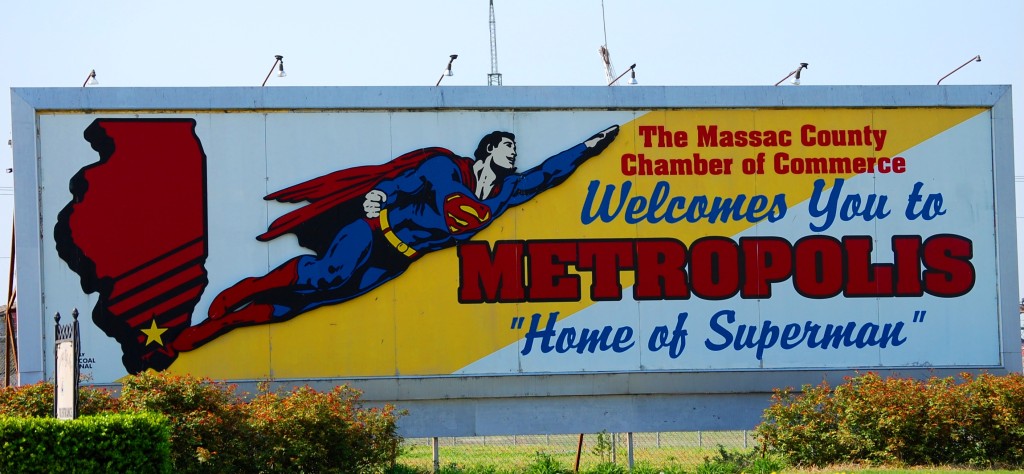 This blog entry not only includes a unique name of a town, but is now introducing the second theme of this blog…the big statues and unusual sites along the road.
Metropolis is the home of the Giant Superman Statue – a 200 foot tall statue of the Man of Steel.
Funny thing is, as I drove into this town, the first big statue I saw was in front of a grocery store and was NOT the Giant Superman Statue!!
The town is really all about Superman.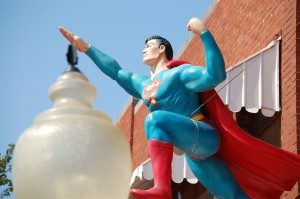 Metropolis, IL
(527)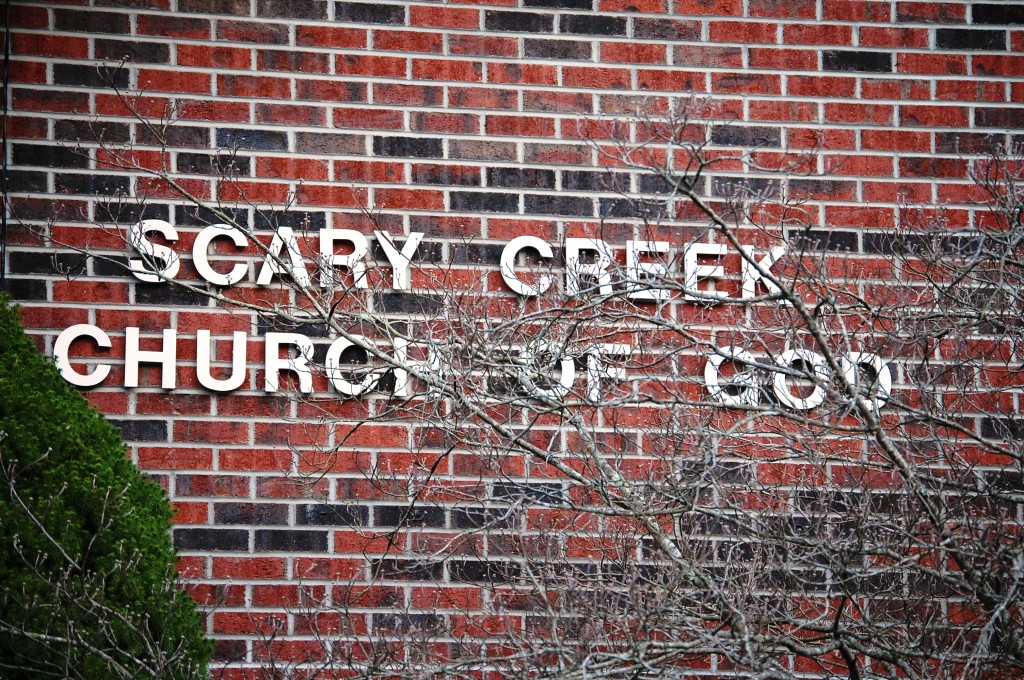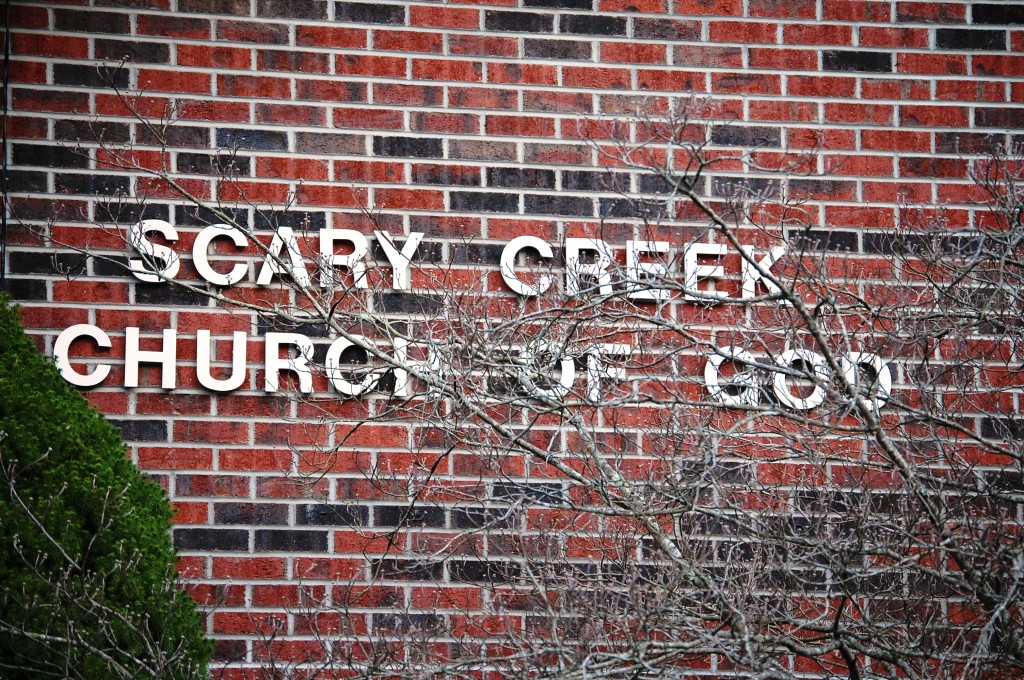 Another of the many places of interest in West Virginia is the Scary Creek area. The map on Google does list a Scary, but there are no official signs with the Scary name on them.  But, as you can see below, there are many of other Scary references.
The Scary Creek community is located near Nitro, WV (actually, just across the Kanawha River). During the US Civil War, the area that would become Scary, West Virginia was the site of the first Confederate victory in Kanawha Valley, on July 17, 1861.
There are a few homes, a couple of churches and some other small businesses, most prominently, a large Paint Ball place.
Scary, West Virginia
(312)