A couple of days ago I posted an article about Earth, Texas.  Back in 2007 I had occasion to visit a friend of mine in Alberta, Canada.  One of the side trips we tool was to the town of Vulcan, which has taken full advantage of its name and the association with the TV show Star Trek.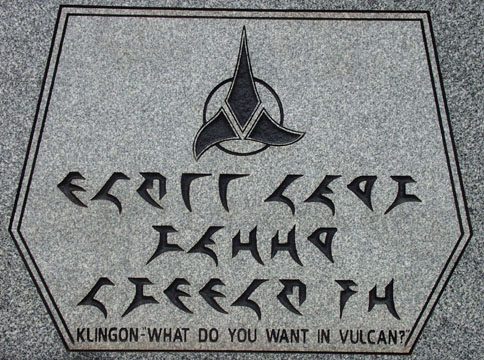 Vulcan is a town located midway between the cities of Calgary and Lethbridge inthe prairies of Southern Alberta, Canada.  The population of the town was 1,940 in 2006, and the population of the county, which is also named Vulcan, was 3,718.  According to Wikipedia, "The town was named by a surveyor for the Canadian Pacific Railroad in 1915 after the Roman God of Fire – Vulcan. Originally all the streets of Vulcan were named after gods and goddesses of the classical world such as Juno, Mars and Jupiter."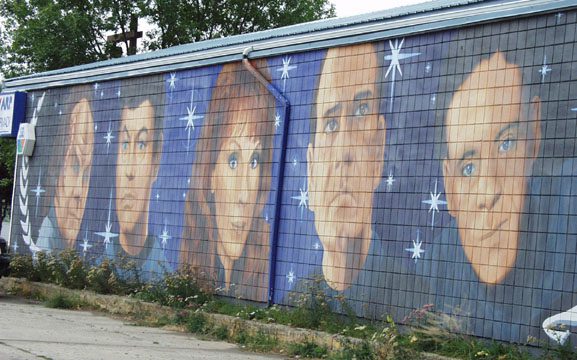 There are indications all over the town of Star Trek.  The town took on the Star Trek theme after the great popularity of the TV Show and now has Star Trek visitations all the time, as can be evidenced from their website (linked above).
There is an Enterprise Restaurant, the visitor's center is space themed (and you can even buy pointed Spock Vulcan Ears there!!).  They even have a statue of the Starship Enterprise!
As one drives around the town, there are signs for parks, etc., with the Enterprise logo…
All told, Vulcan is a unique and interesting place to visit….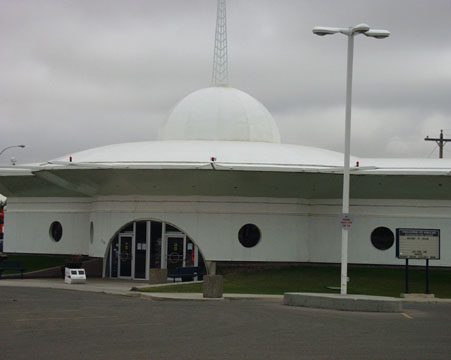 Vulcan, Alberta, Canada
(961)