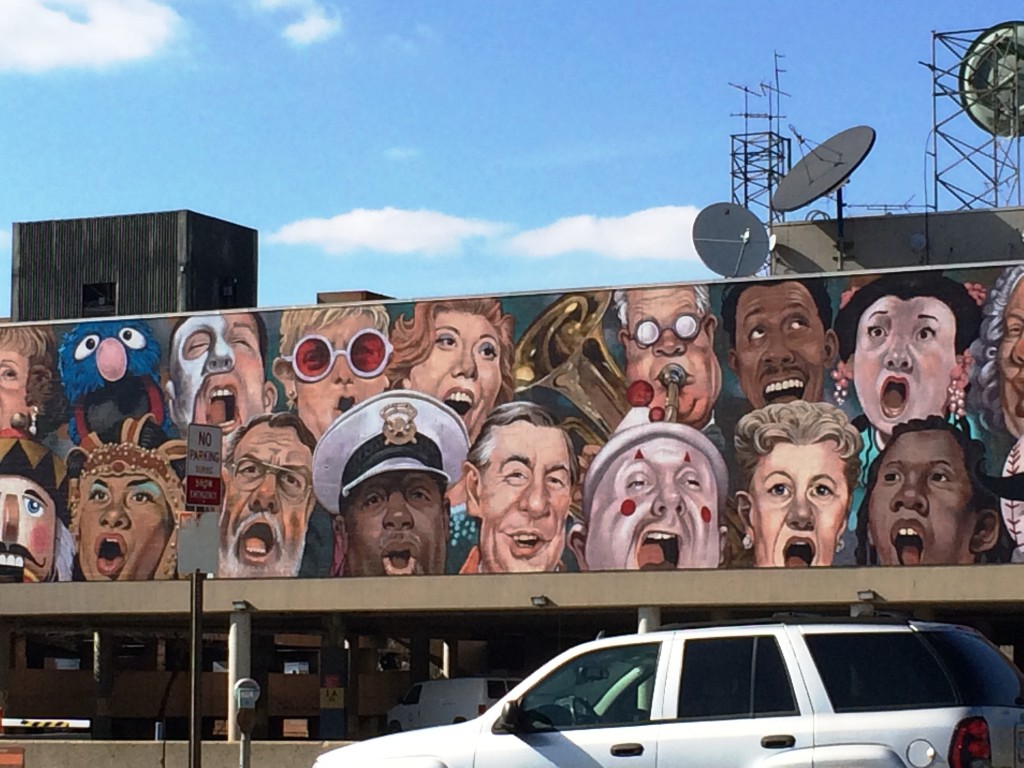 The first week of April 2014 provided a great fun time for my wife and I as we went to Cincinnati for a weekend getaway.  The main reason was to see my good friend Antsy McClain perform with a new "Trailer Park Troubadours" band that included amazing Aussie musician Pauly Zarb and the fabulous finger picking virtuoso Pat Kirtley and his brother.  We decided to make a weekend of it and visit a few places around Cincy that we have not seen yet.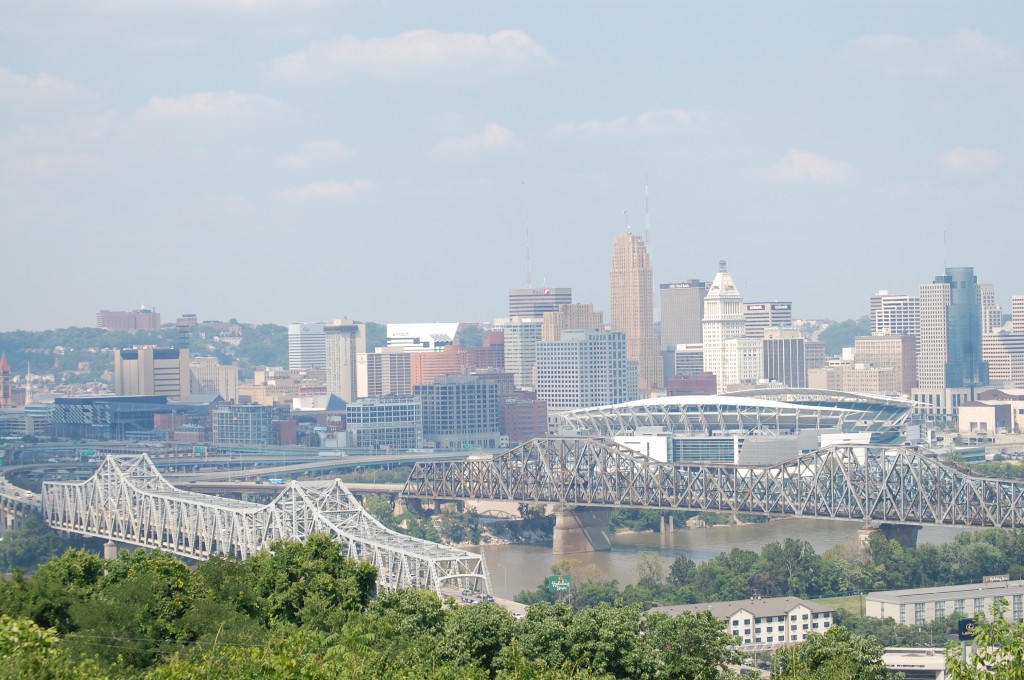 Our first stop in town was a place that I have wanted to visit for quite a while.  Called the "Mushroom House," it is truly one of the quirkiest places in the city.  The Mushroom House is located in the Hyde Park District of the city at the corner of Erie Ave. and Tarpis Ave.  It was created by architect/artist Terry Brown (who died in a car accident in Texas in 2008).  As a professor of Architecture and Interior Design at the University of Cincinnati, Brown created the building with the help of university students from 1992 to 2006.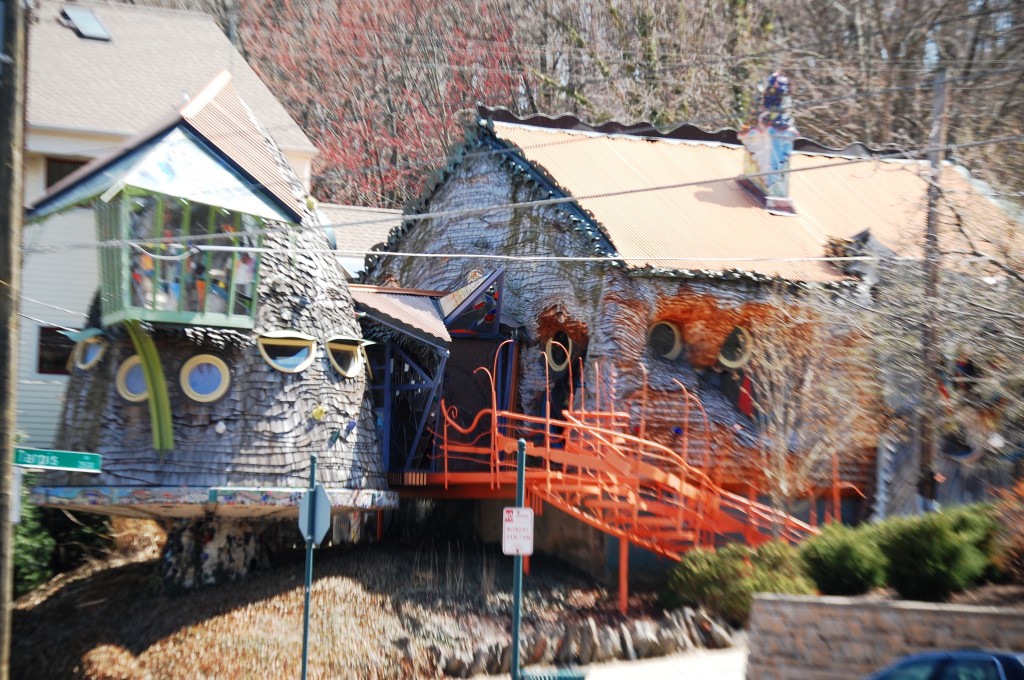 The house was built using a variety of materials including wood, colored glass, shell, ceramics, and various metals.  Care was taken to craft these materials into irregular shapes like those found in nature.  Following are a few shots of the house I took.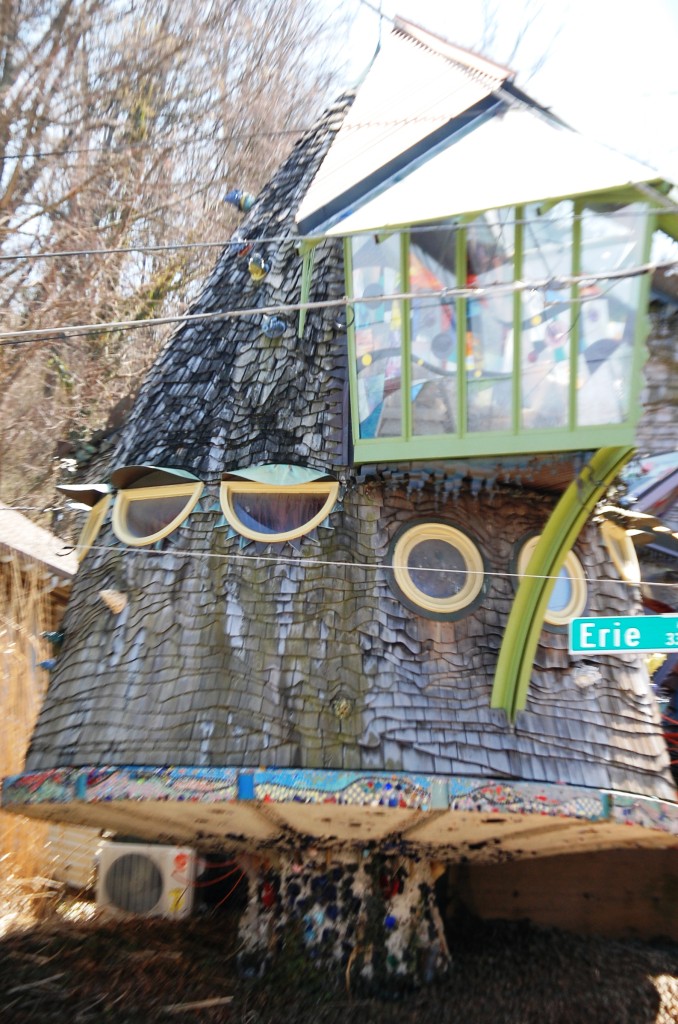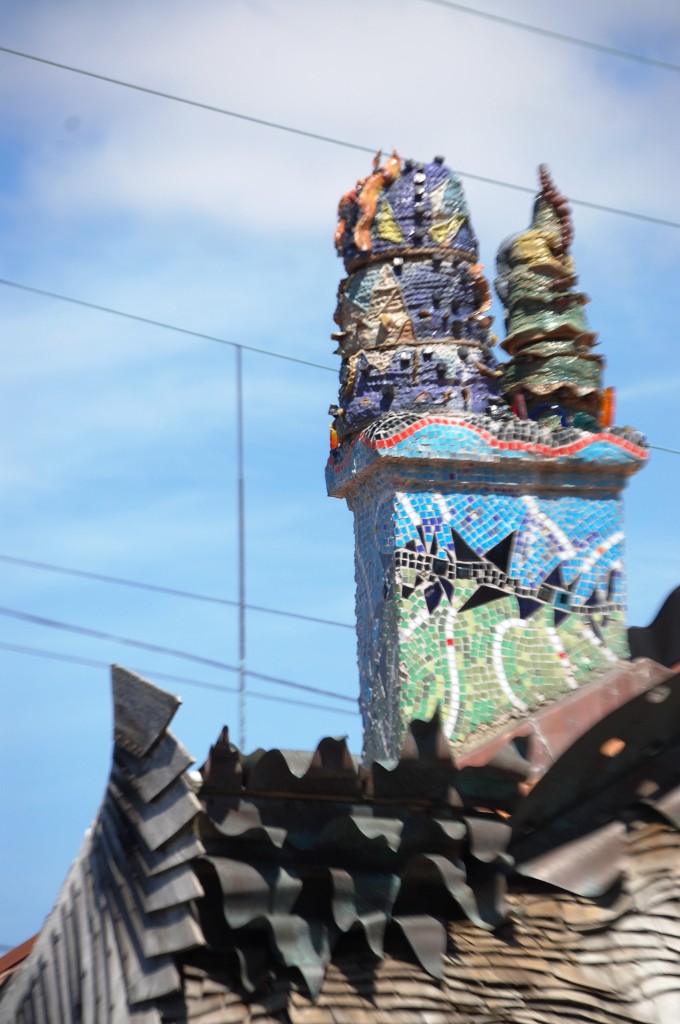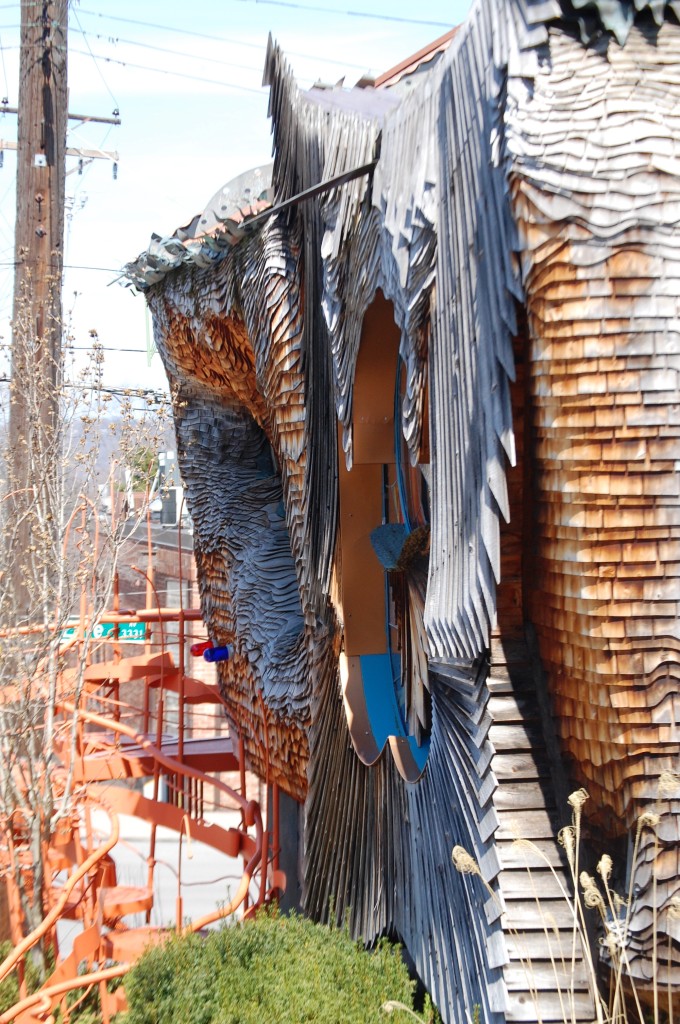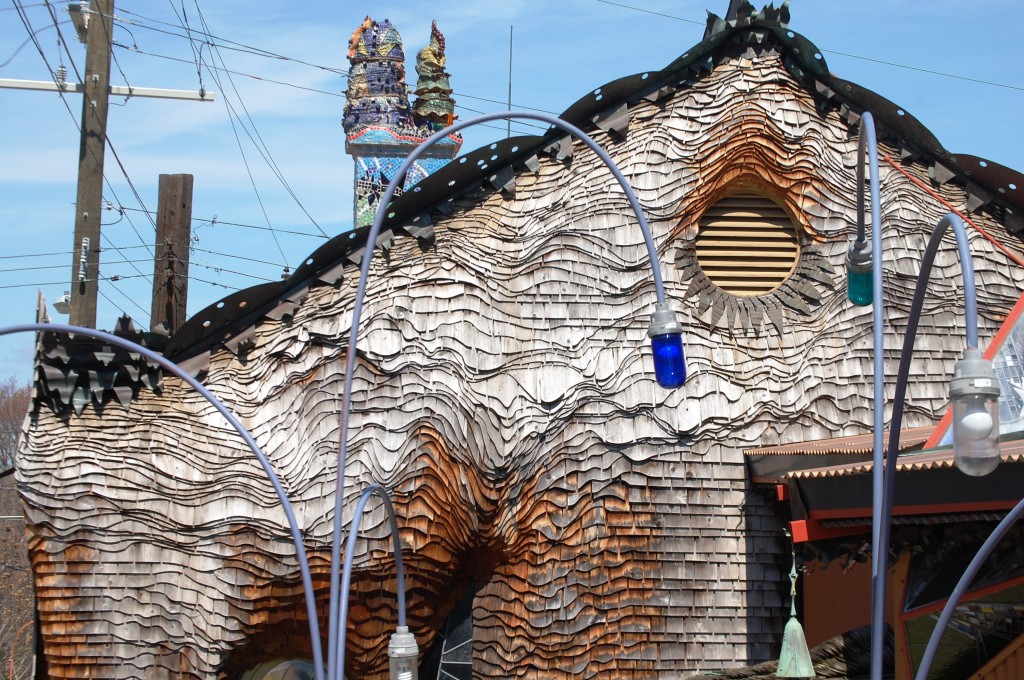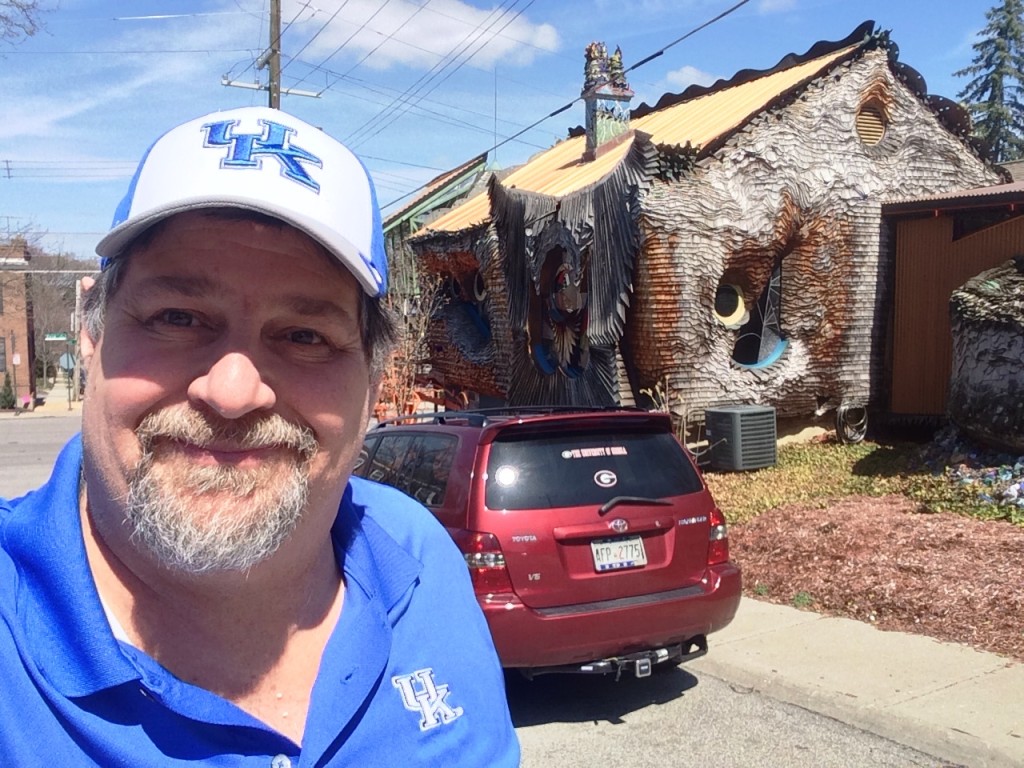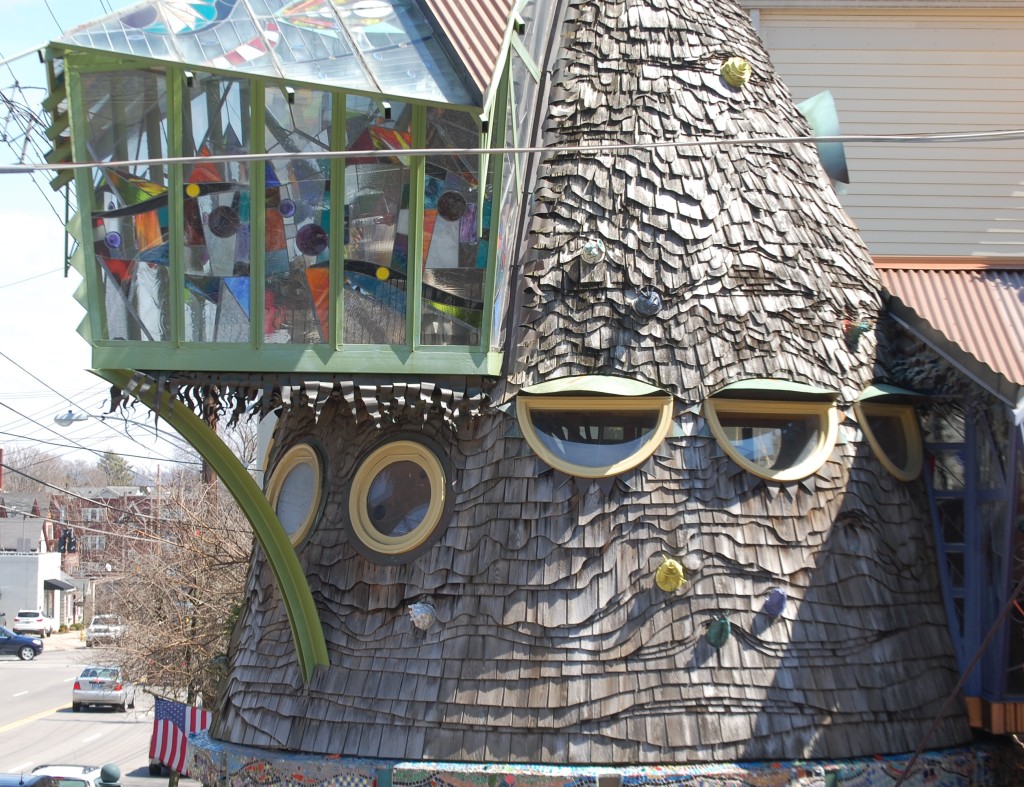 From the Mushroom House we made our way to the Over-the-Rhine area of Cincy.  Over-the-Rhine (OTR) has been around since the 1780s and encompasses 362.5 acres of the original German community. The majority of structures are two-, three-, and four-story brick or stone edifices erected in the last half of the 19th century for residential and commercial uses.  All types of architectural styles can be found including Greek Revival, Italianate, and Queen Anne. The area was once one of the largest German-American neighborhoods in the United States.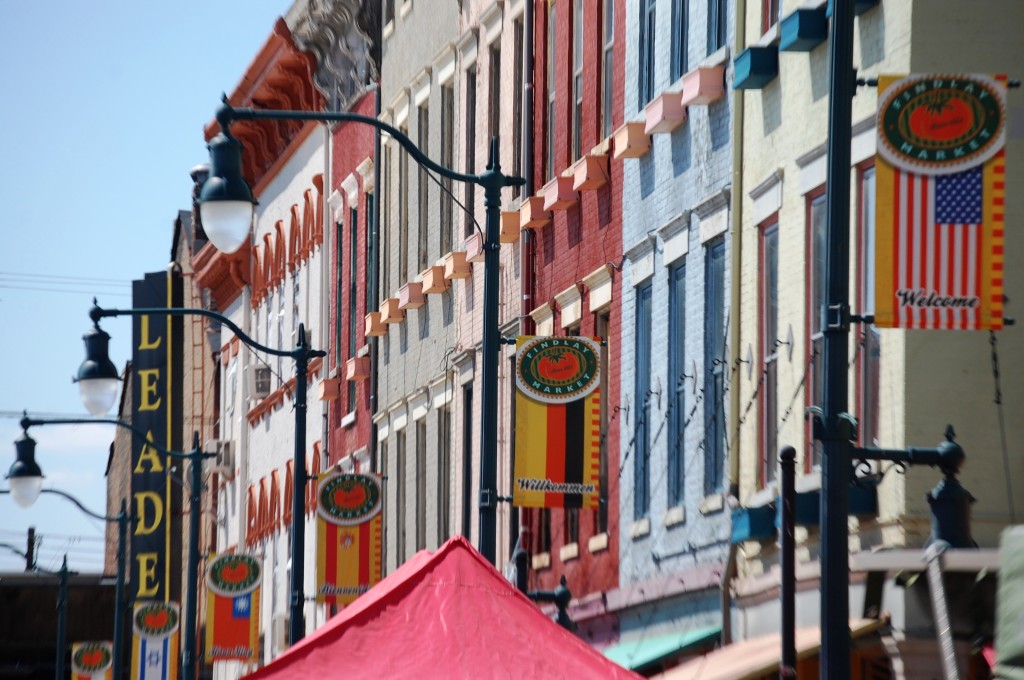 Over-the-Rhine is also home of the Findlay Market.  The Market is touted as Ohio's oldest continuously operated public market  and is considered one of Cincinnati's most cherished institutions.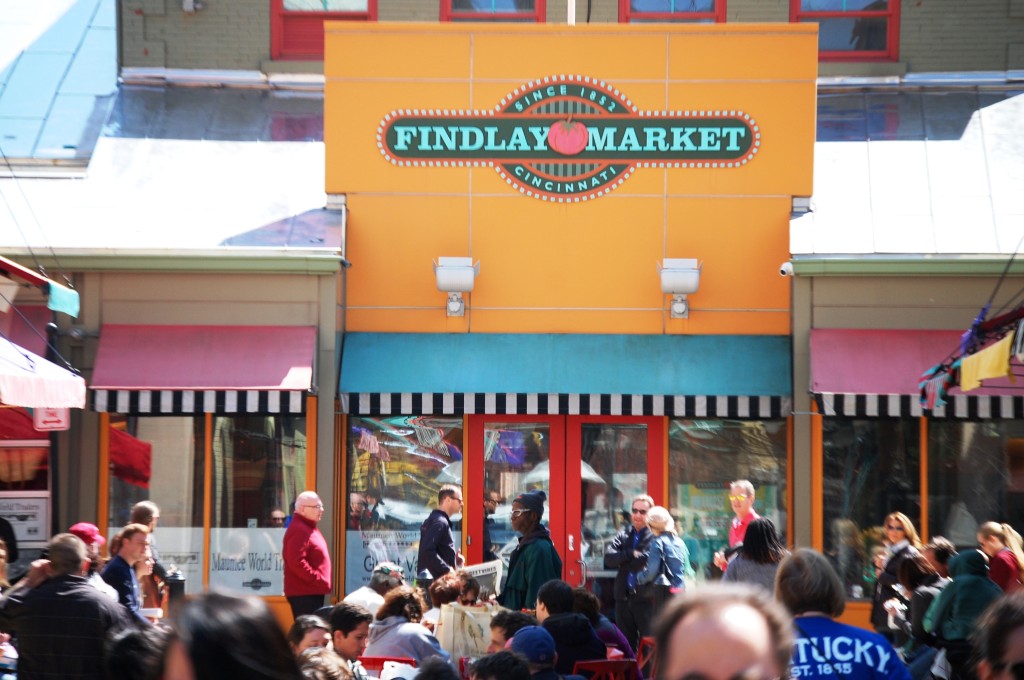 Findlay Market is home year-around to about two dozen indoor merchants selling meat, fish, poultry, produce, flowers, cheese, deli, and ethnic foods. On Saturdays and Sundays from April to November the Market also hosts a thriving farmer's market, dozens of outdoor vendors, numerous street performers, and lots of special events.  We got there a little late for the farmer's market, but had a nice time shopping in the crowded indoor market.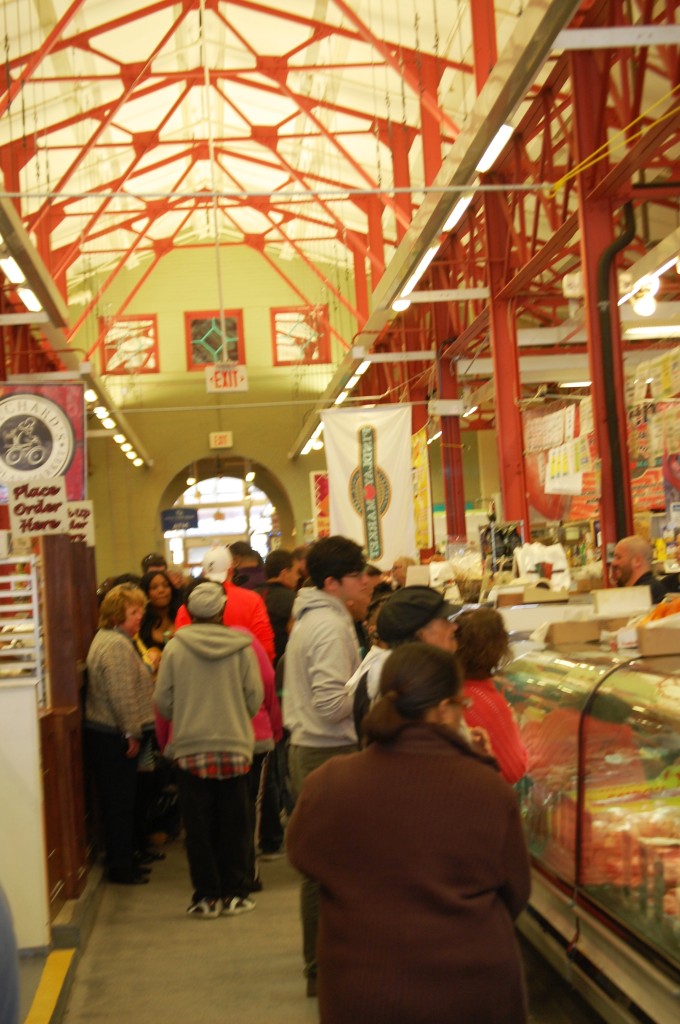 We love spices and were thrilled to see a "Gourmet Spice" shop…  Colonel De Gourmet Herbs and Spices has an amazing variety of spices and mixed herbs and spices.  We couldn't resist the temptations.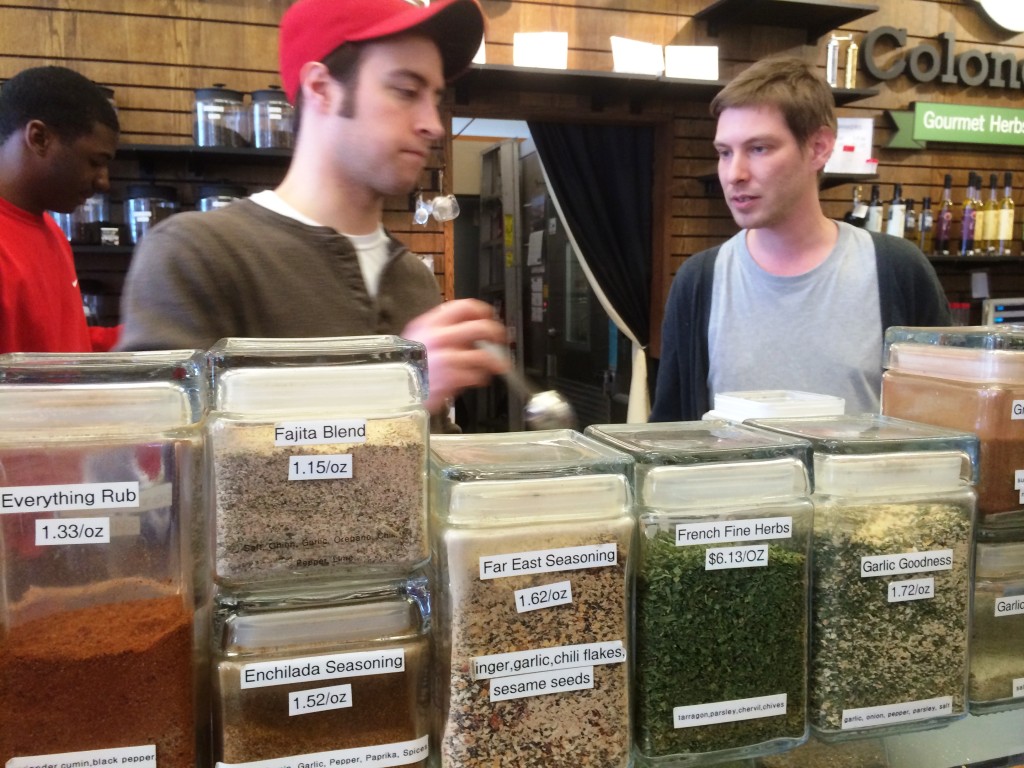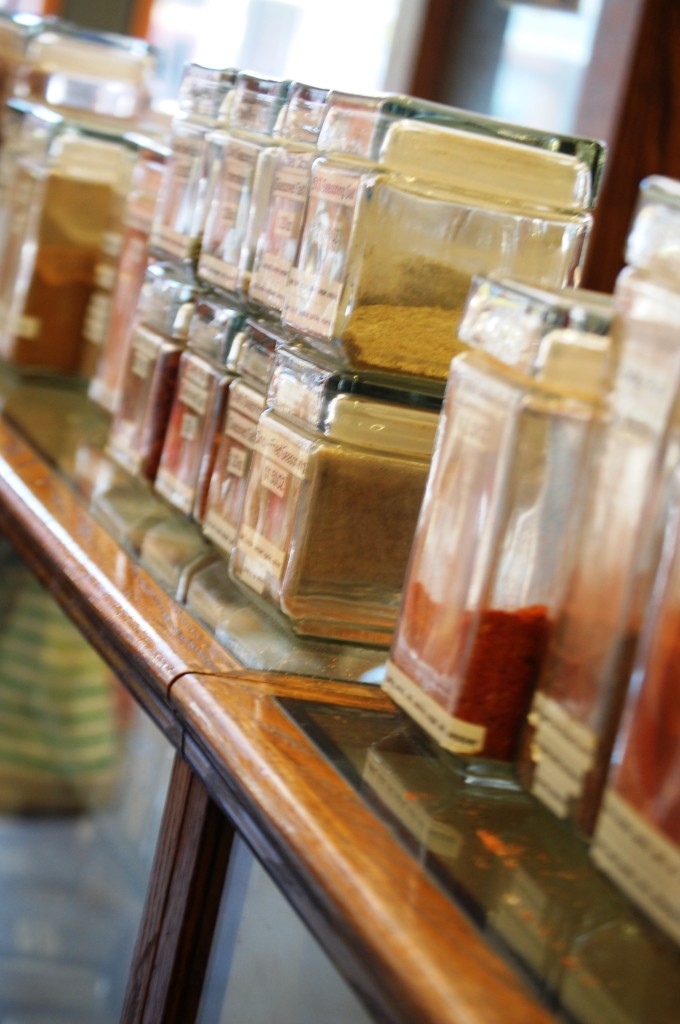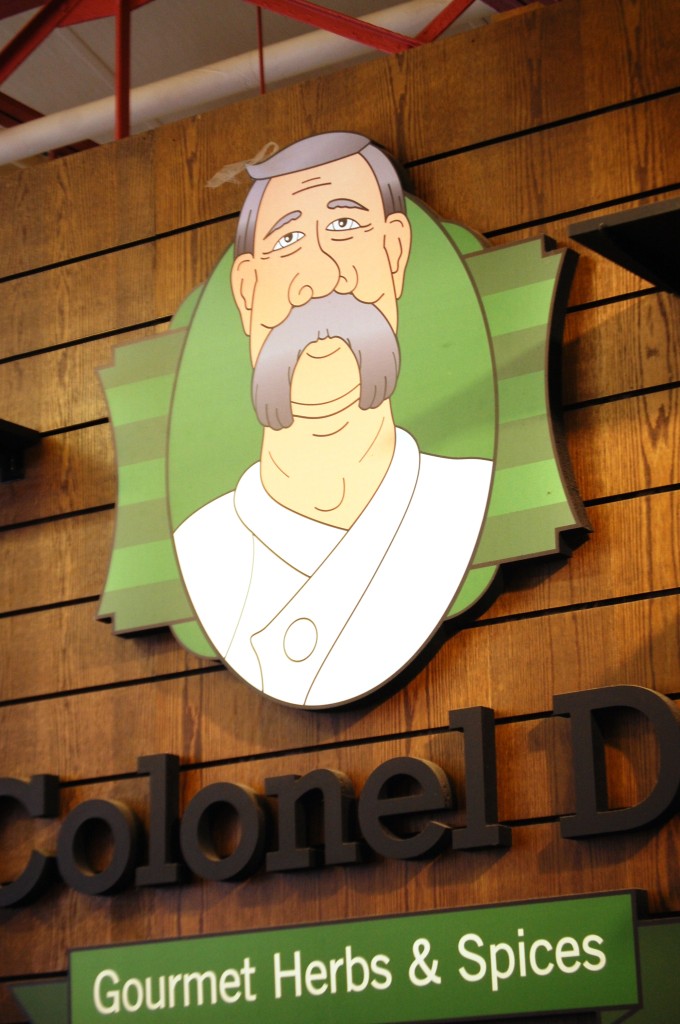 We also found some unique Mediterranean pastries, some unique Olive Oils, vinegars and more.  One can find fresh meat, fish, vegetables and lots of other wonderful goodies.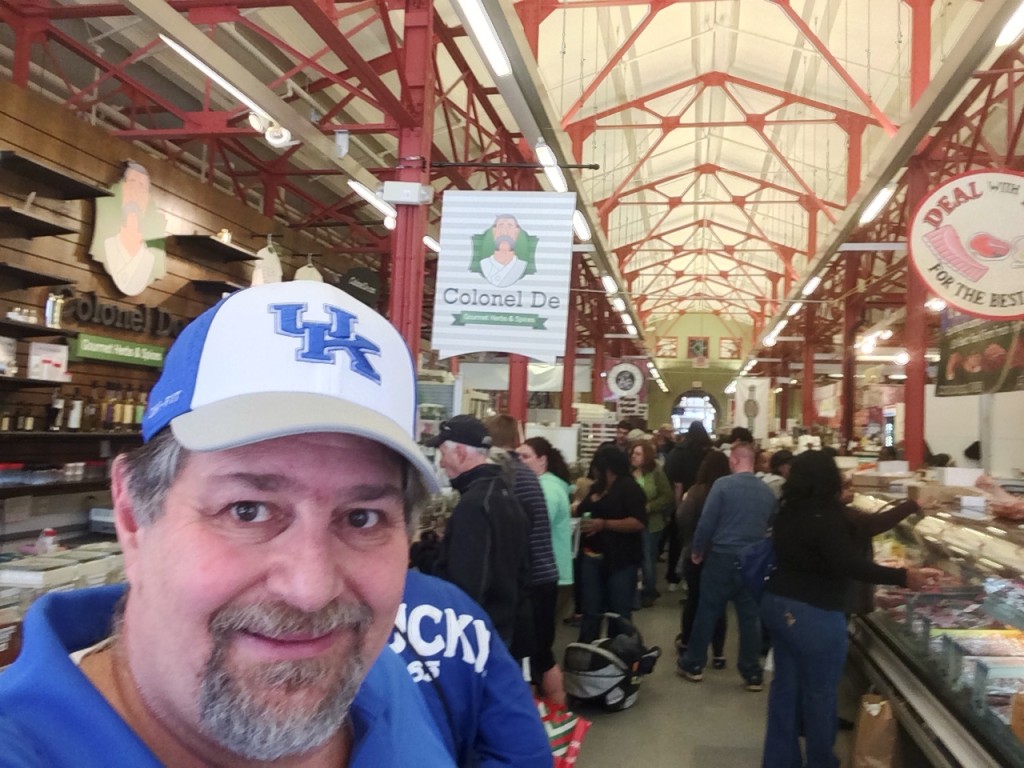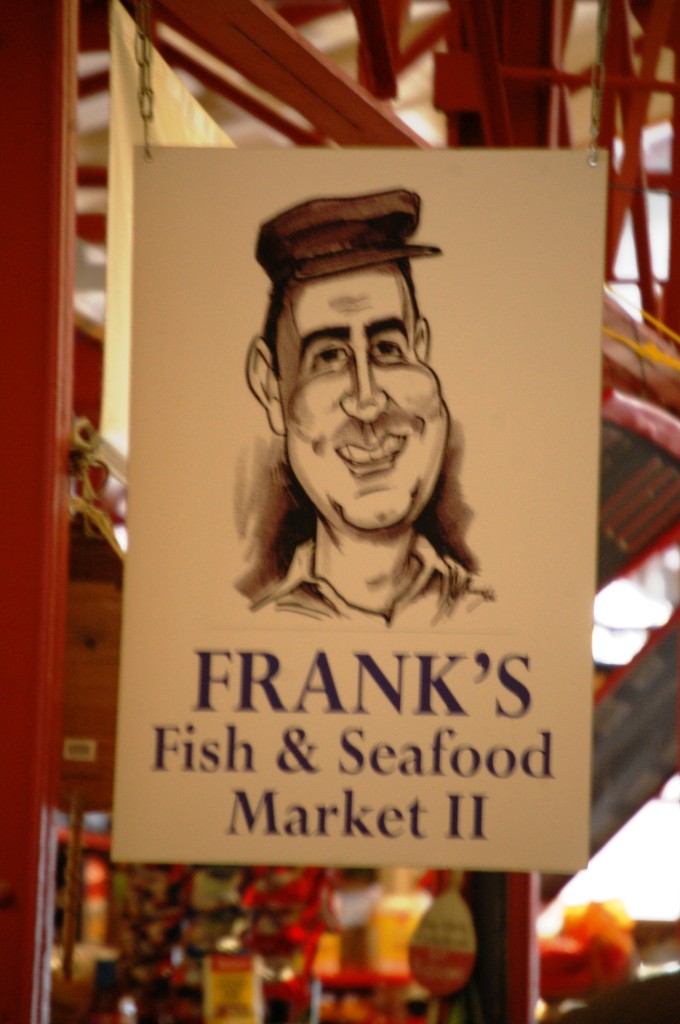 All around the neighborhood there are murals and wall art.  Those who follow my blogs know how much I enjoy seeing these great works of art.  There are actually murals all over the city thanks to the ArtWorks organization.  A partial photo listing of many of the great works, including their locations, can be seen here.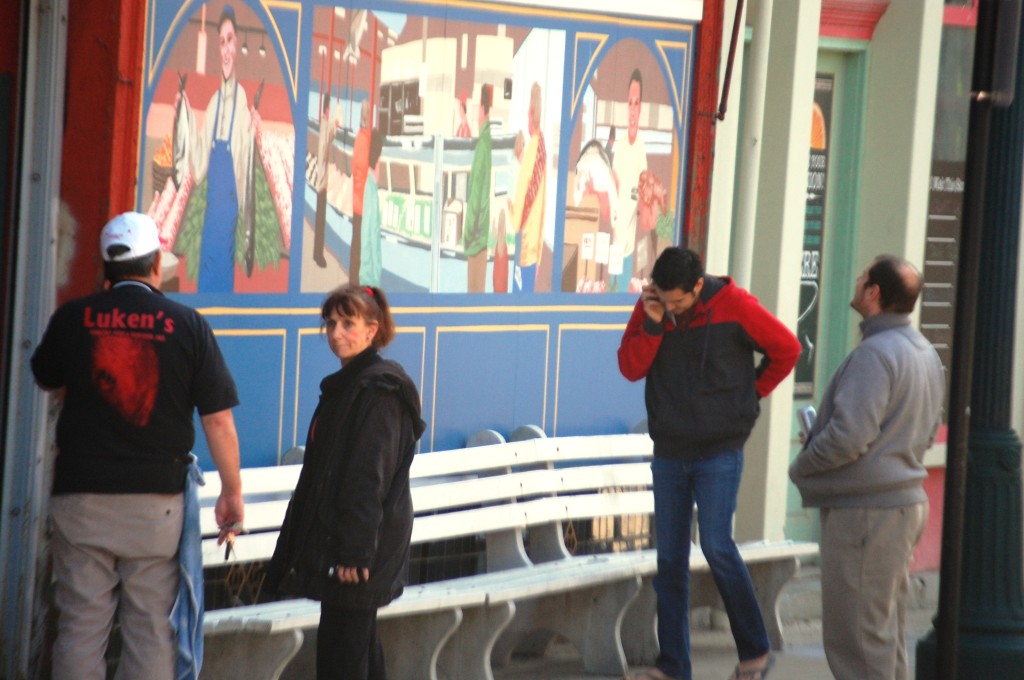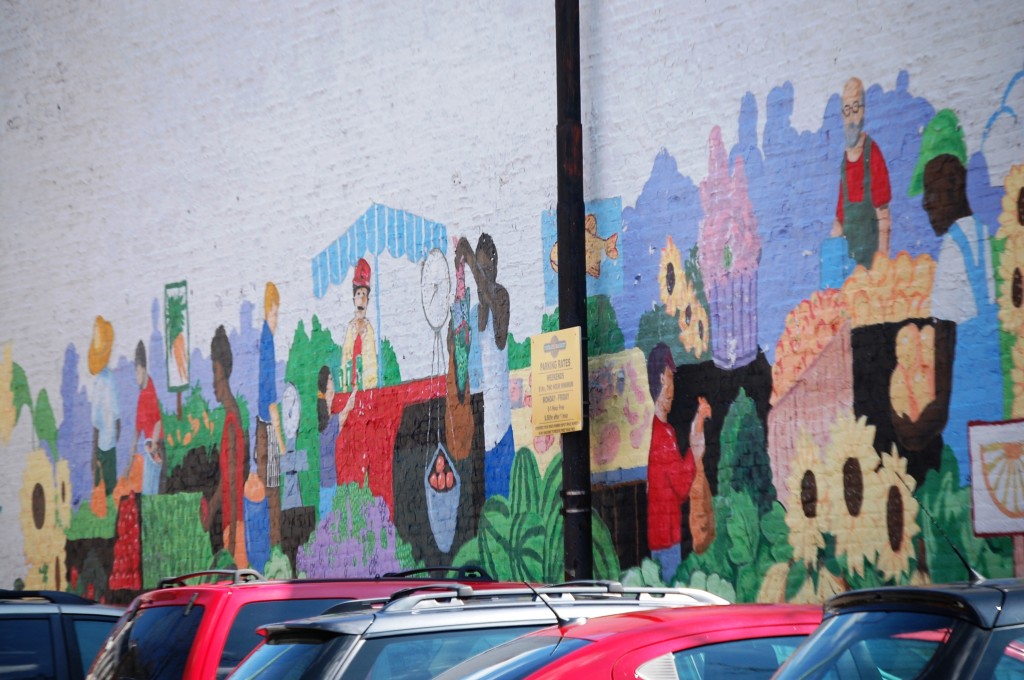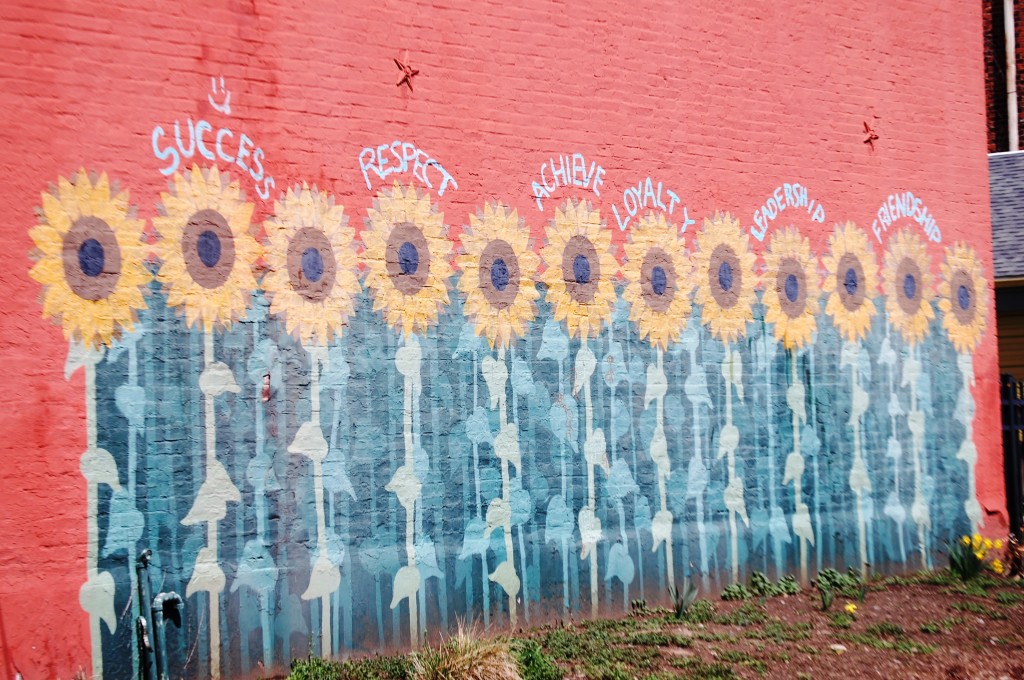 The most unique mural we saw was a huge one on the side of a building on Race Street called "The Migration of Tradition." It is a beautiful work made with tiles and paint. It was designed by Tina Westerkamp, another Cincinnati artist.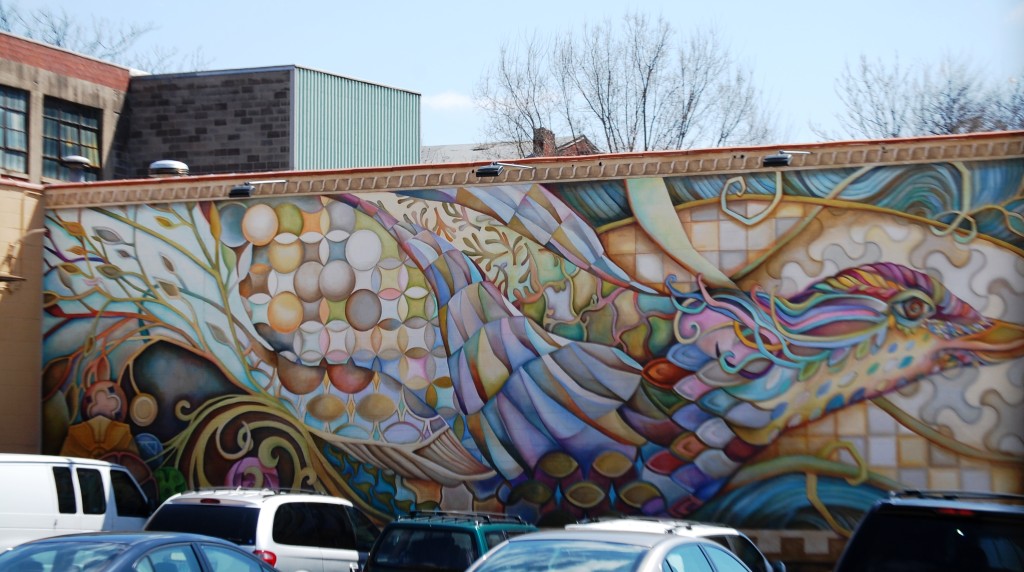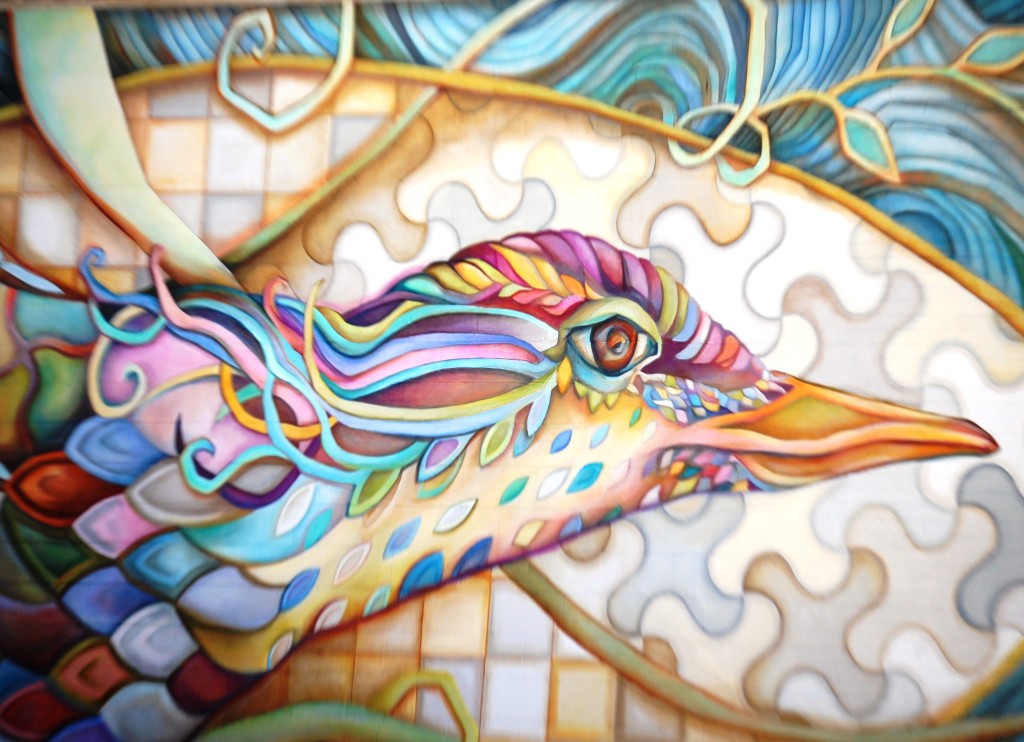 All of the shopping and looking piqued our appetites (and it was already 3 PM), so we sought for a local place that offered some vegan faire.  We found a place called Myra's Dionysus, a small place with an eclectic menu.  They had a variety of Mediterranean Cuisine as well as some other entrees, many of which are vegan.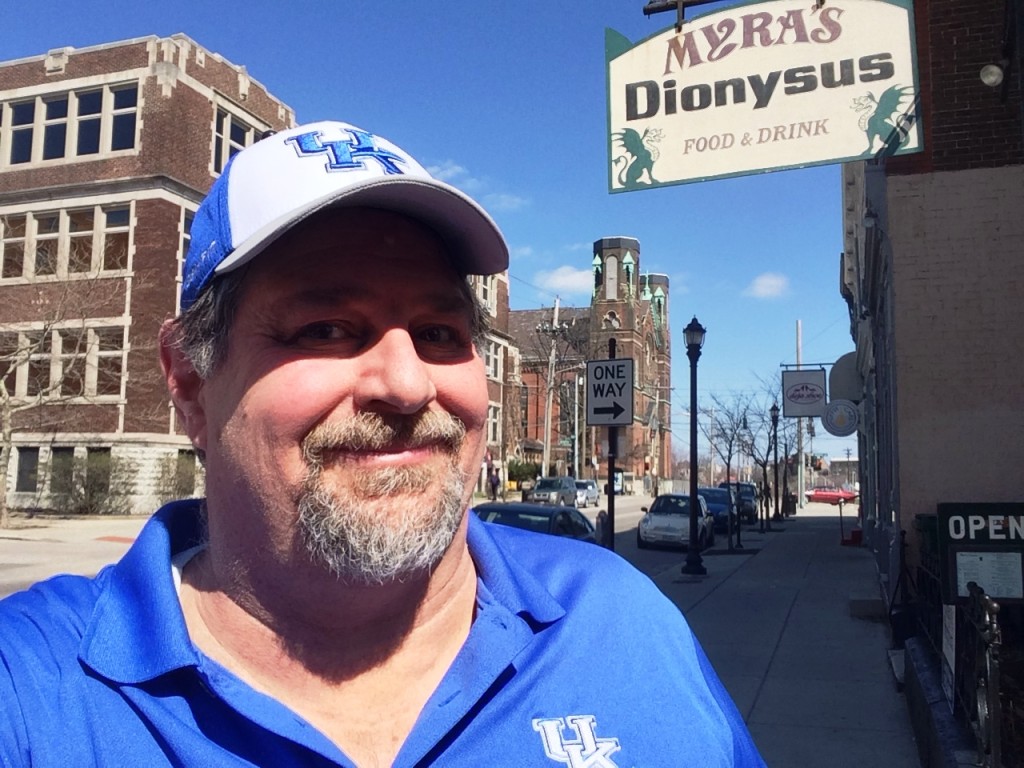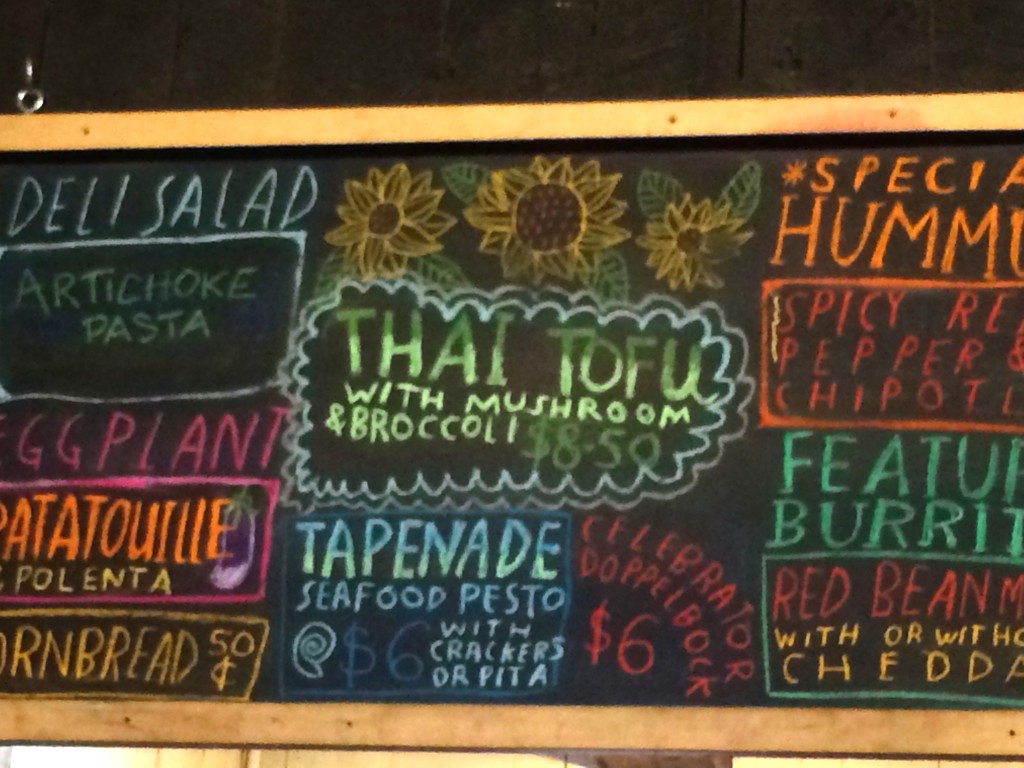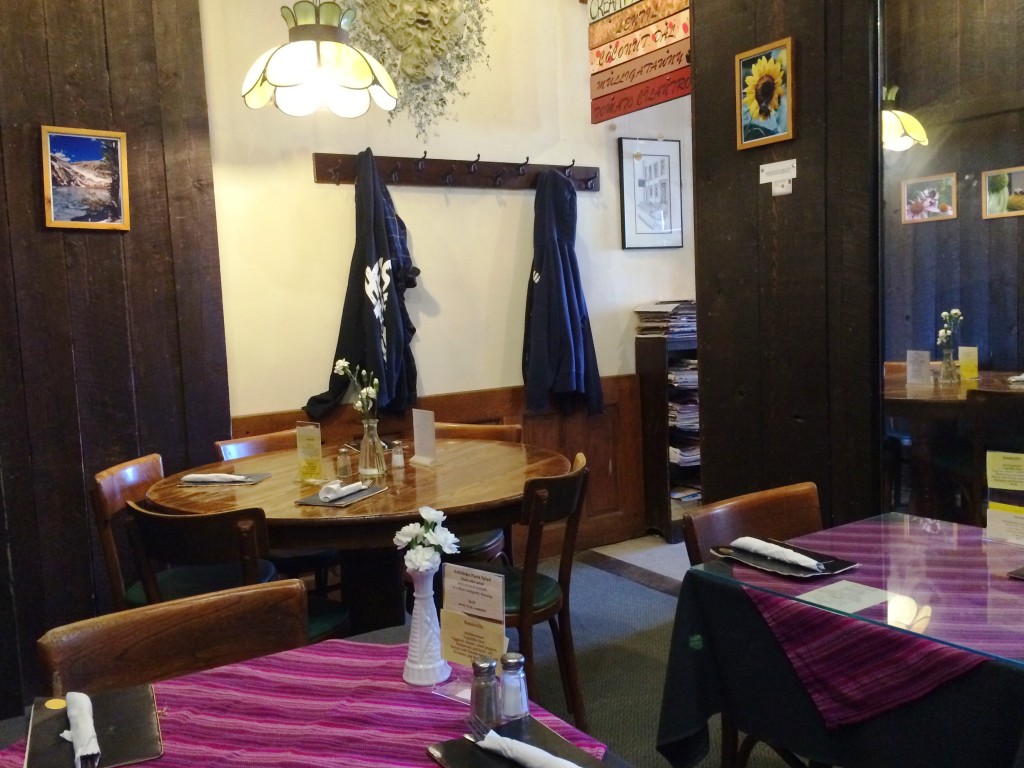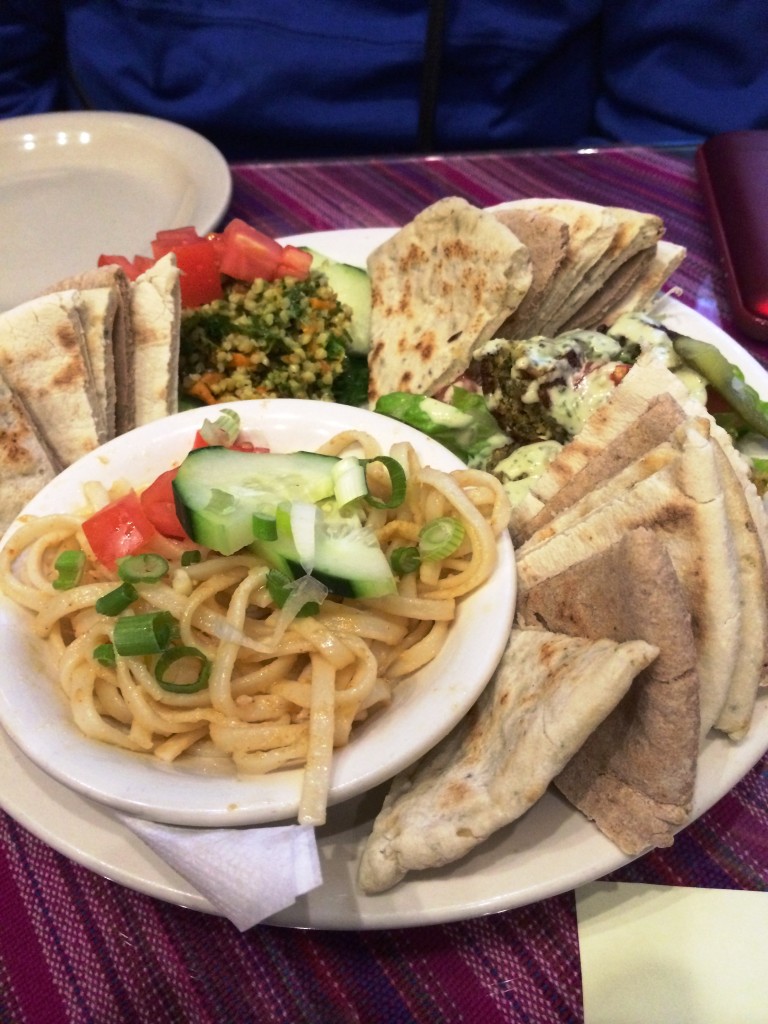 After our meal we took a drive down the Central Parkway so we could see the mural I had long wanted to visit.  Called "The Singing Mural," this mural represents the community coming together in celebration of the arts.  It was designed by nationally renowned Cincinnati artist and illustrator C.F. Payne and completed in 2011.  At 25 feet tall and 135 feet long, it is Cincinnati's largest mural and features some famous faces including Elton John, Bach, Sesame Street's Grover, Cab Calloway, Beverly Sills, Mr. Rogers and even "Mr. Redlegs."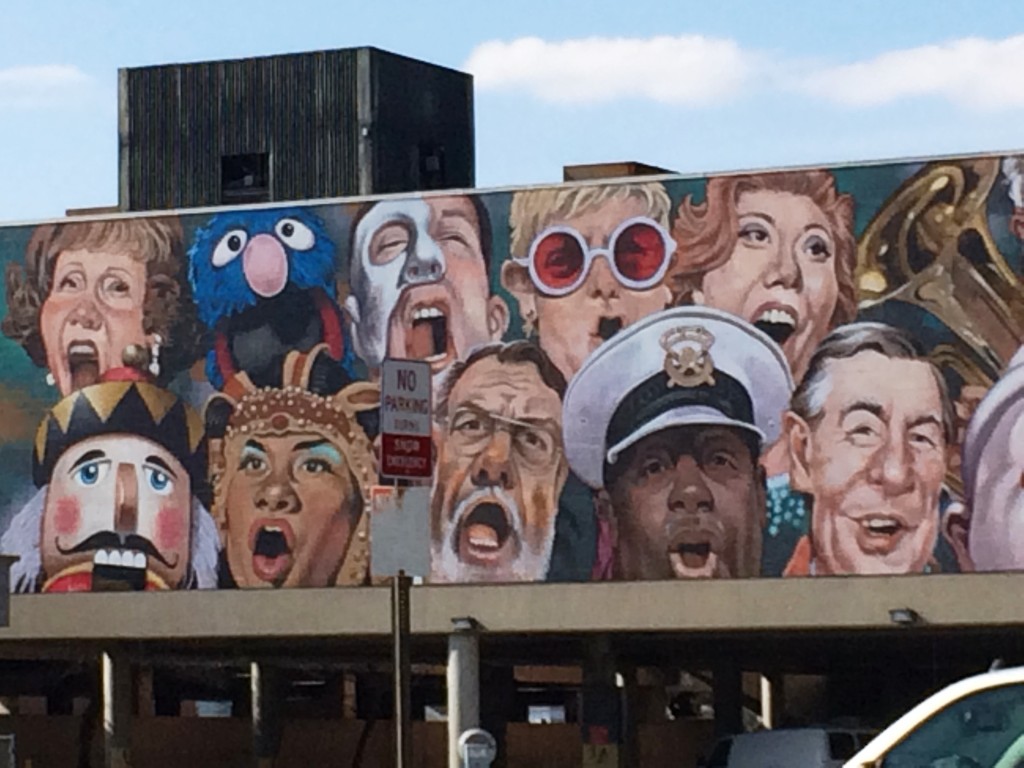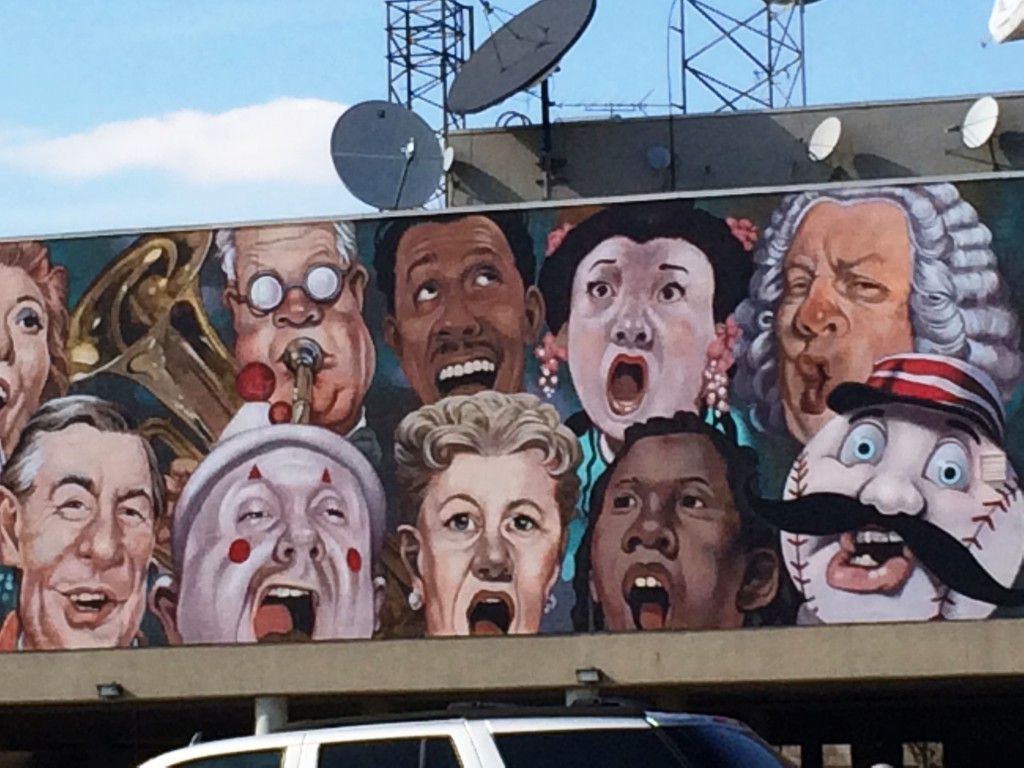 From the mural it we headed across the river to Hebron, Kentucky to our hotel and then back north to Harrison, Ohio where we would watch the always quirky and fun Antsy McClain and his friends perform.  We visited with them before the show — got to see Antsy's new grandchild, got to see Pauly (who has been performing in Europe for the past year) and then Pat.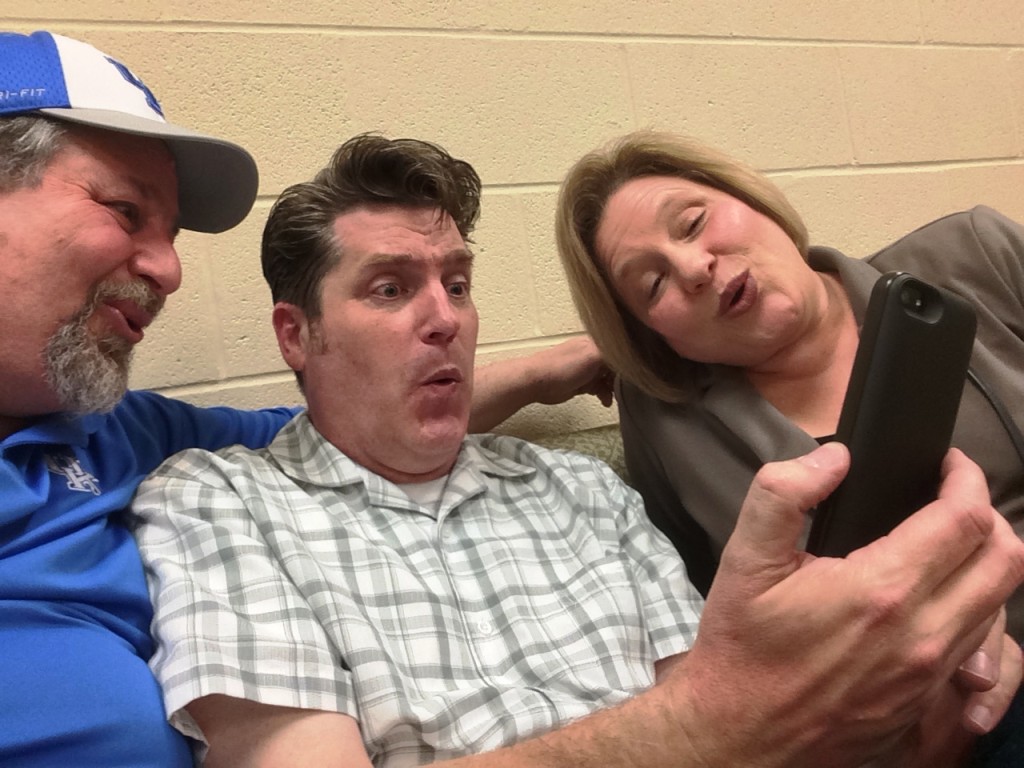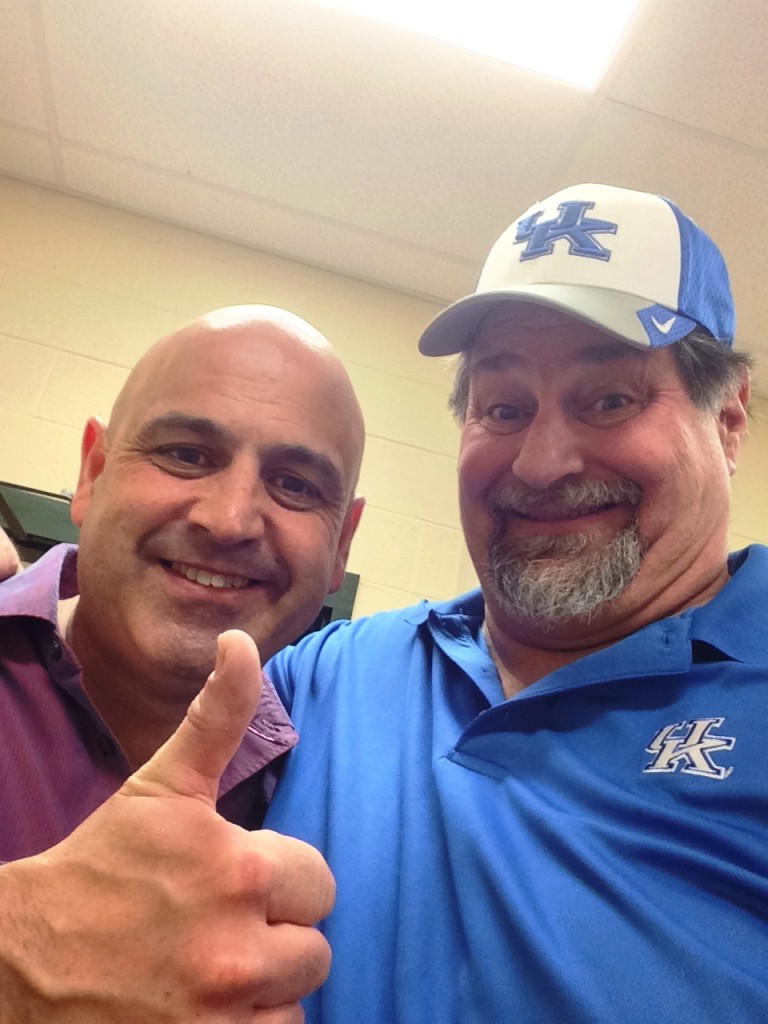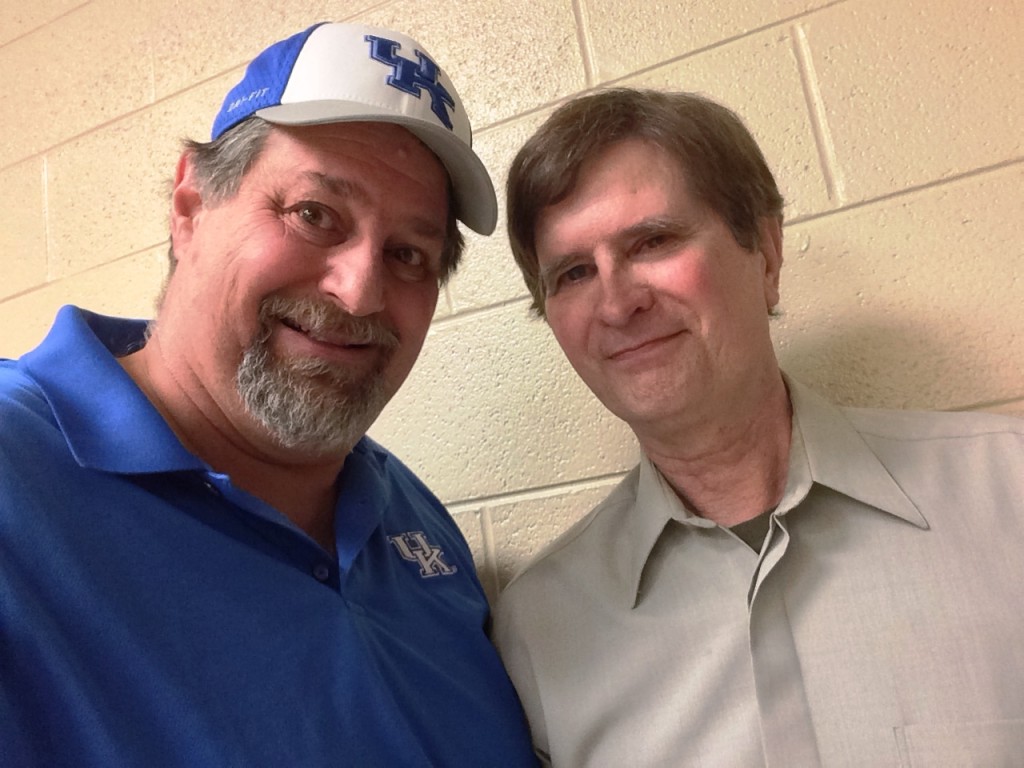 After Antsy's amazing show, Julianne and I returned to the hotel for a good night's rest (needed!!).  The next morning (late), we headed to Cincinnati's Northside area for a breakfast brunch at a small eclectic place called Melt. They have an awesome variety of dishes including quite a few vegan and vegetarian dishes.  The food was fabulous!!!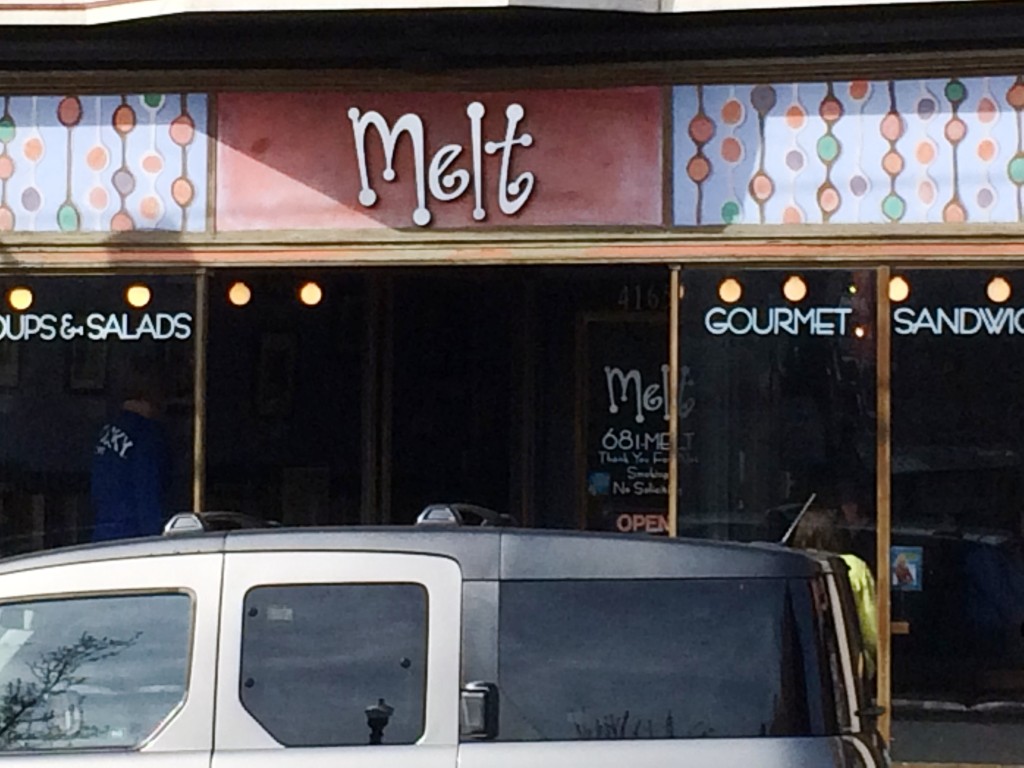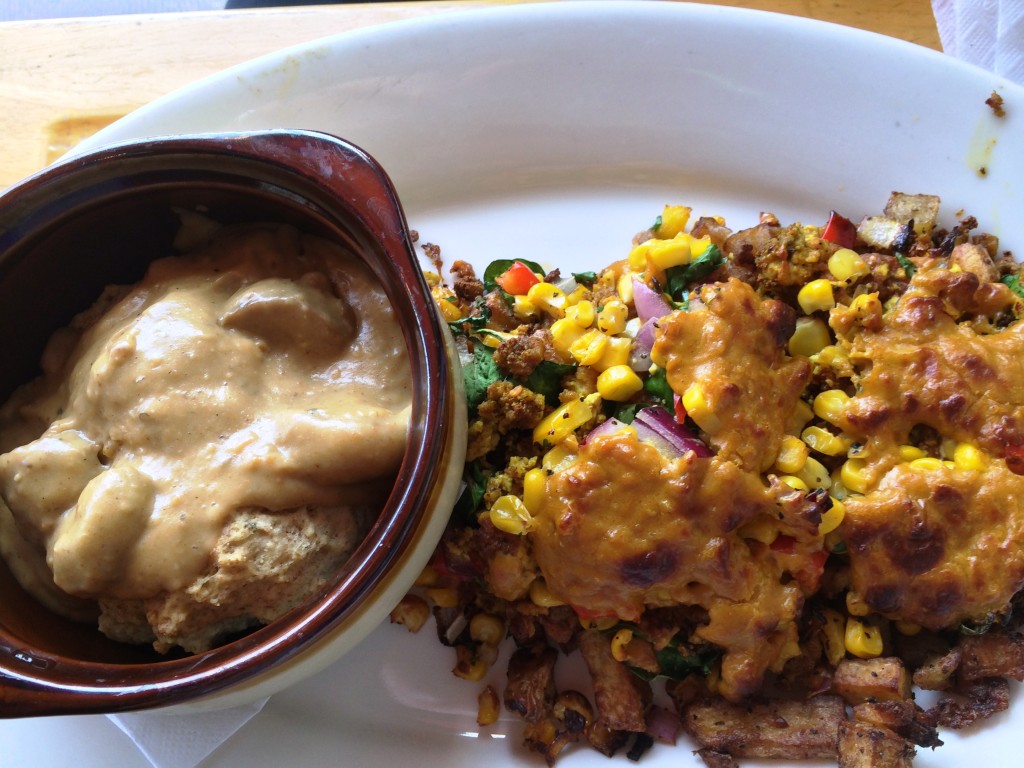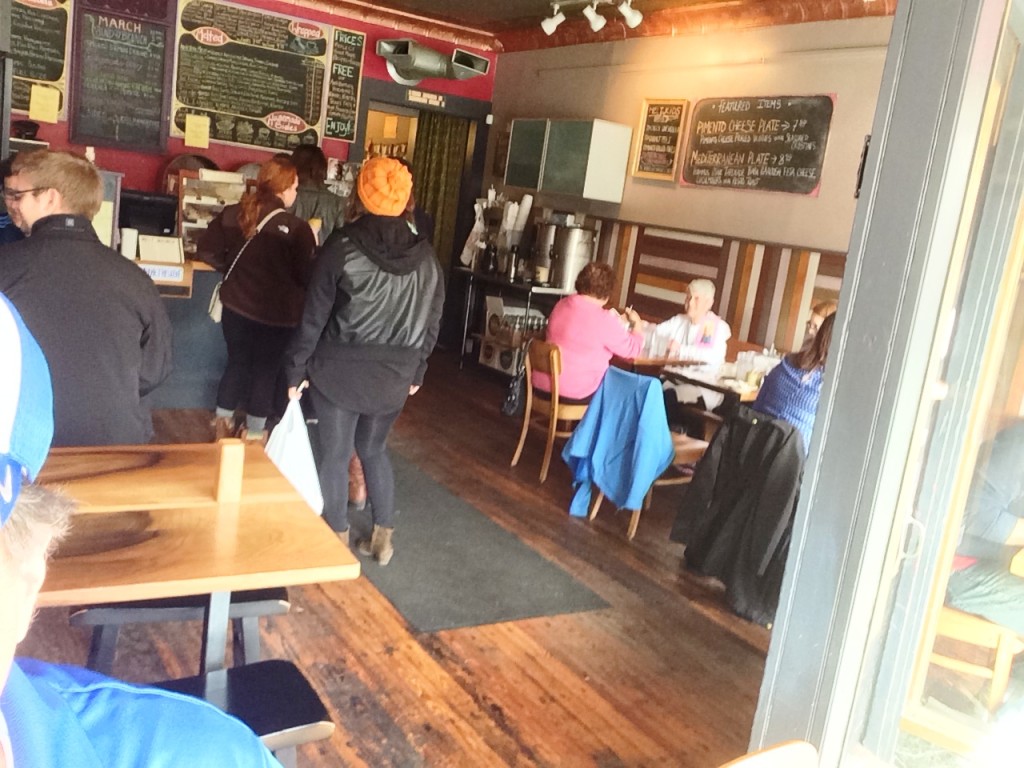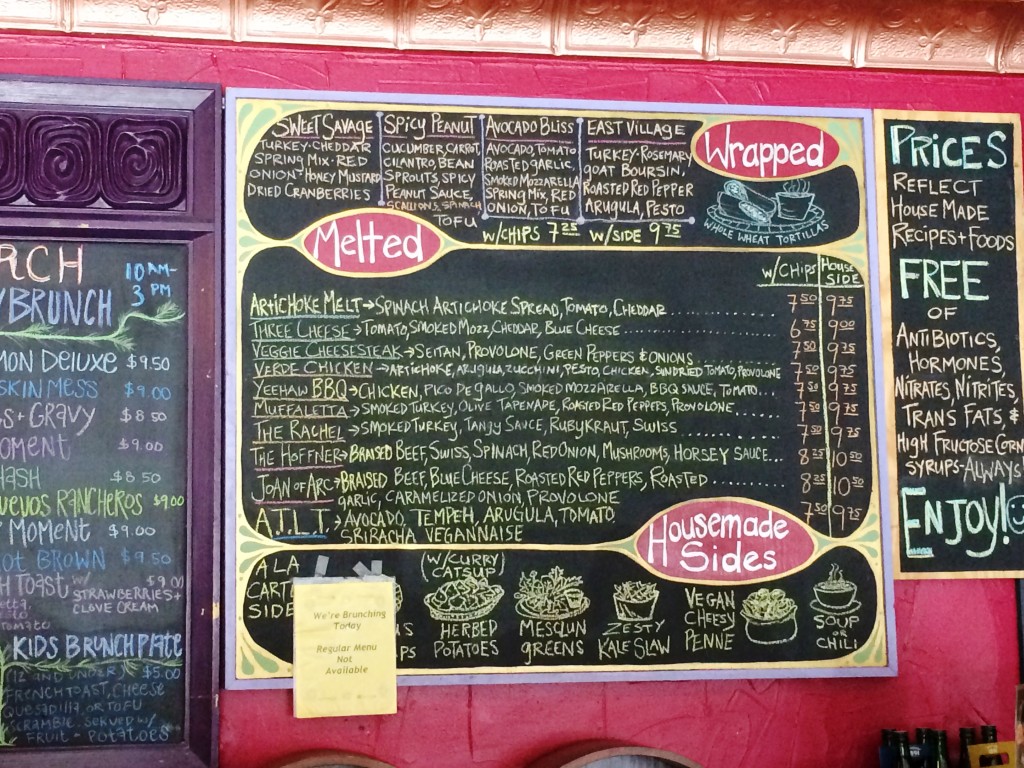 After breakfast we took a drive around the Northside… more murals and a great Graffiti wall reminiscent of what I saw in Toronto a few years ago.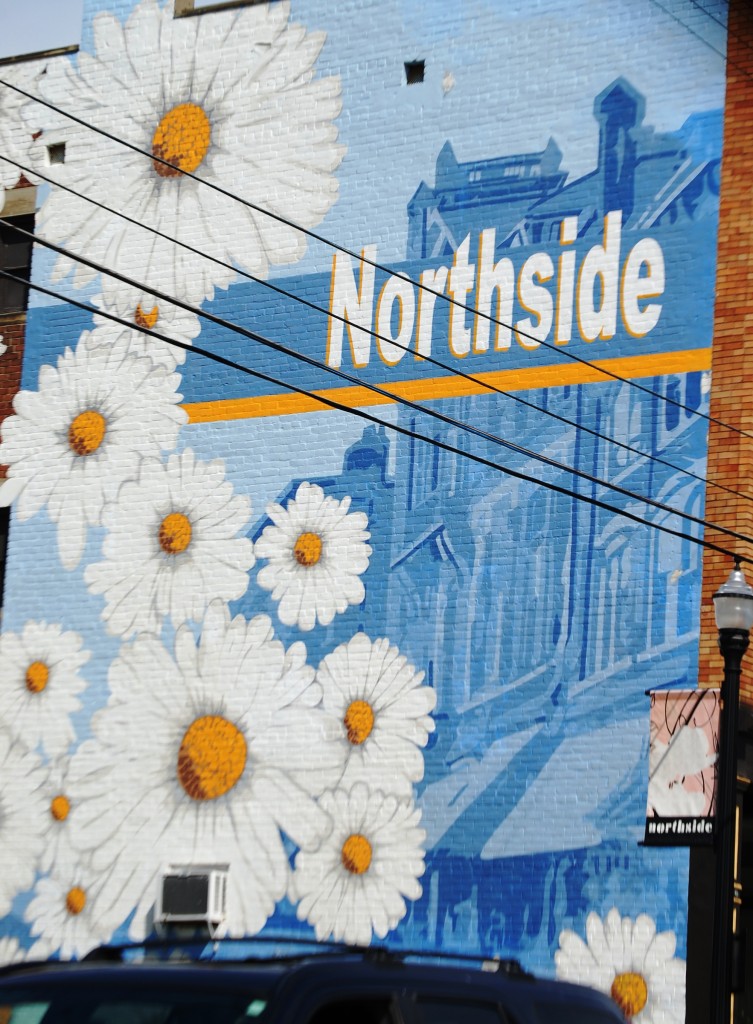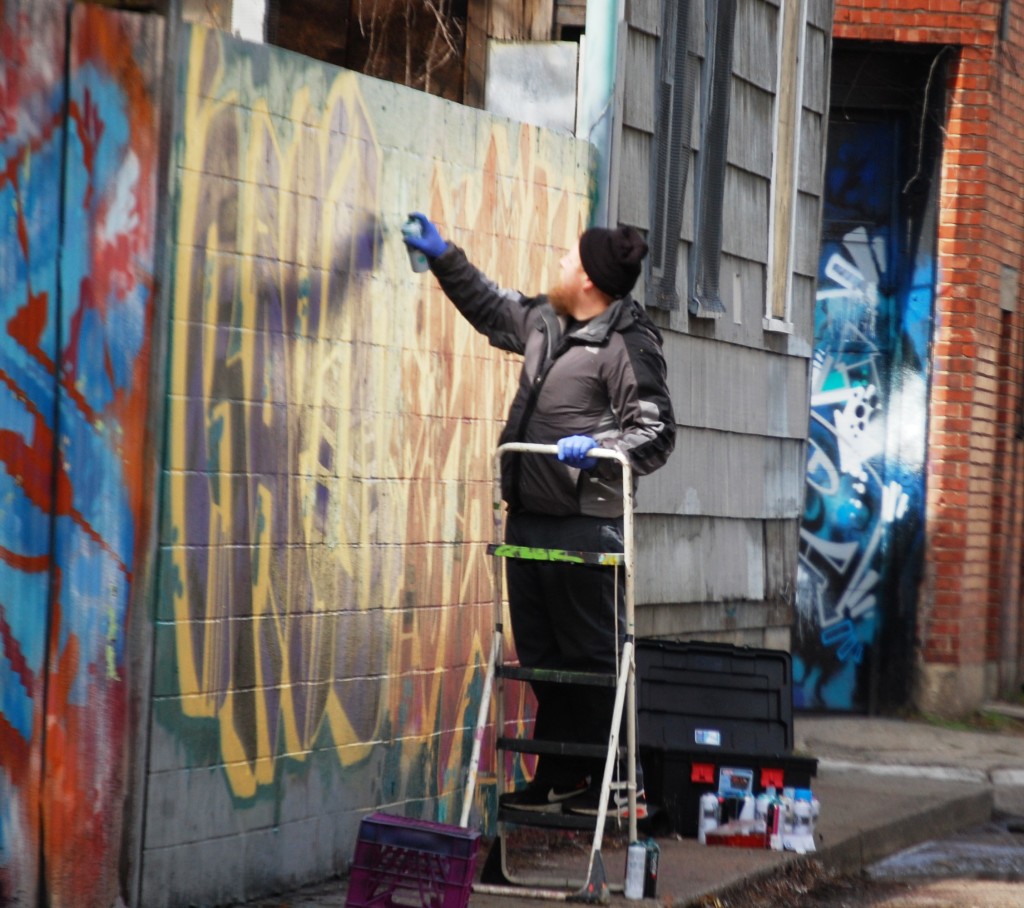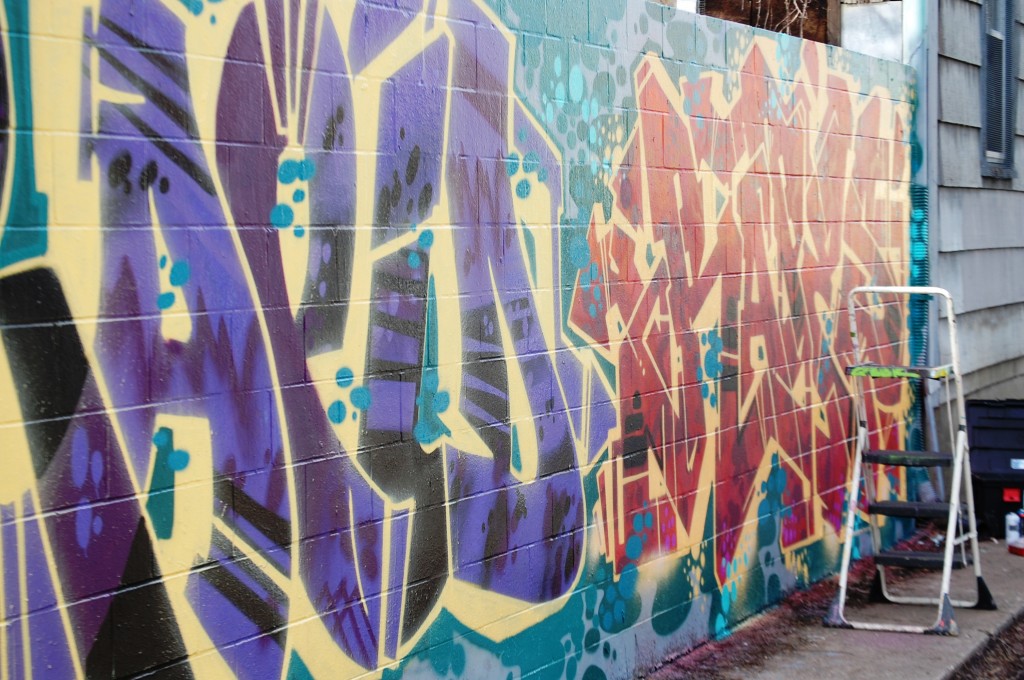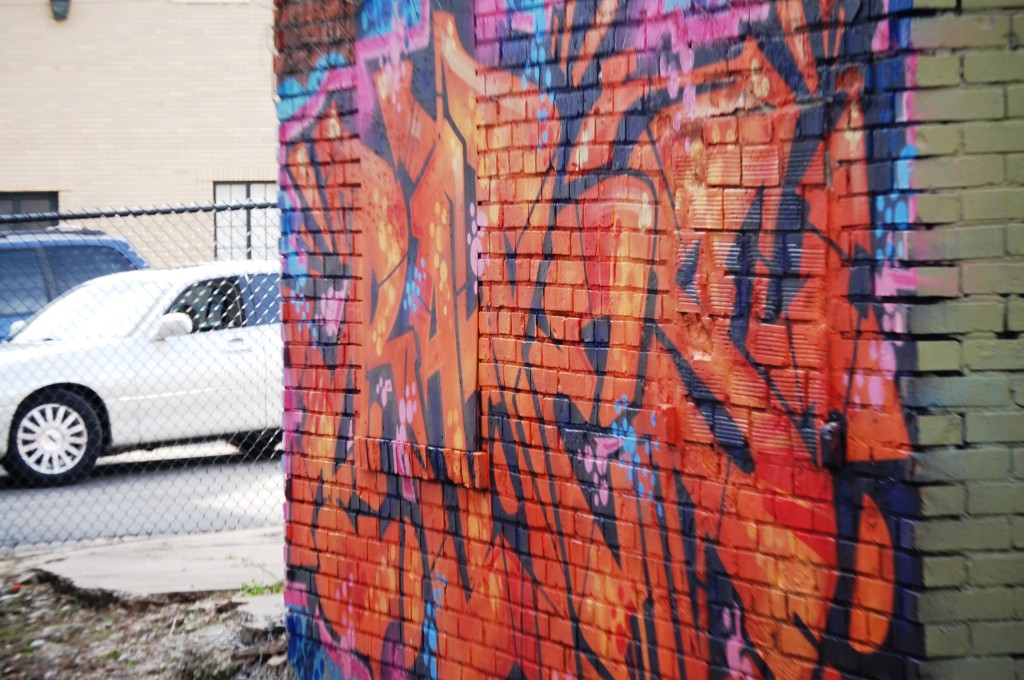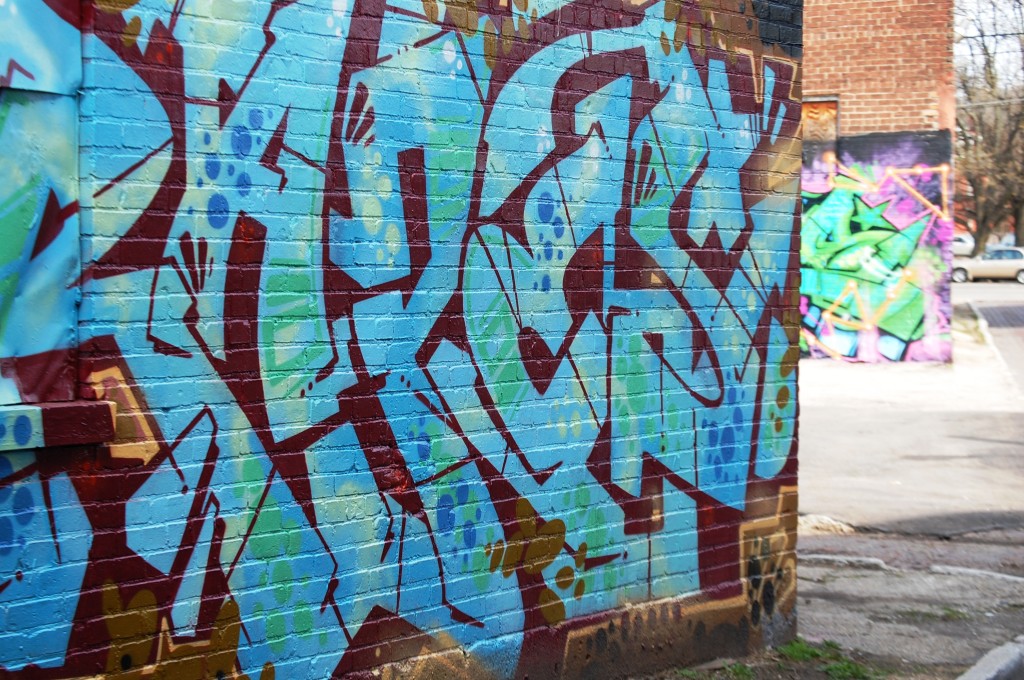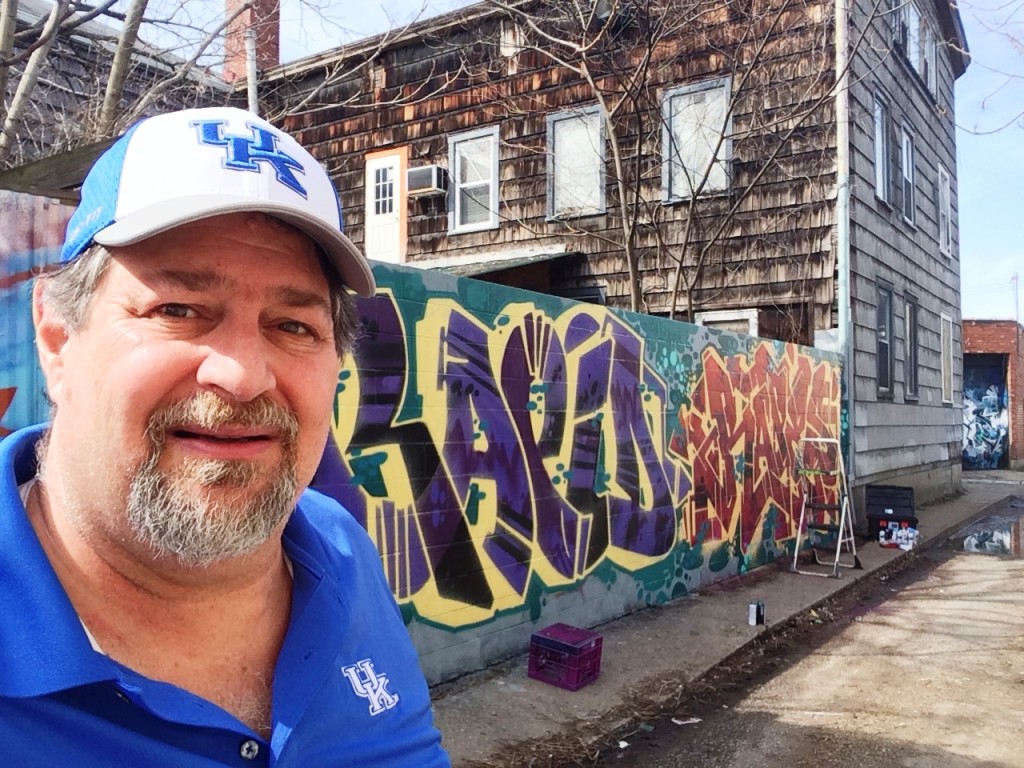 A few blocks away was another giant mural on the side of a building.  It too was unique and really stood out….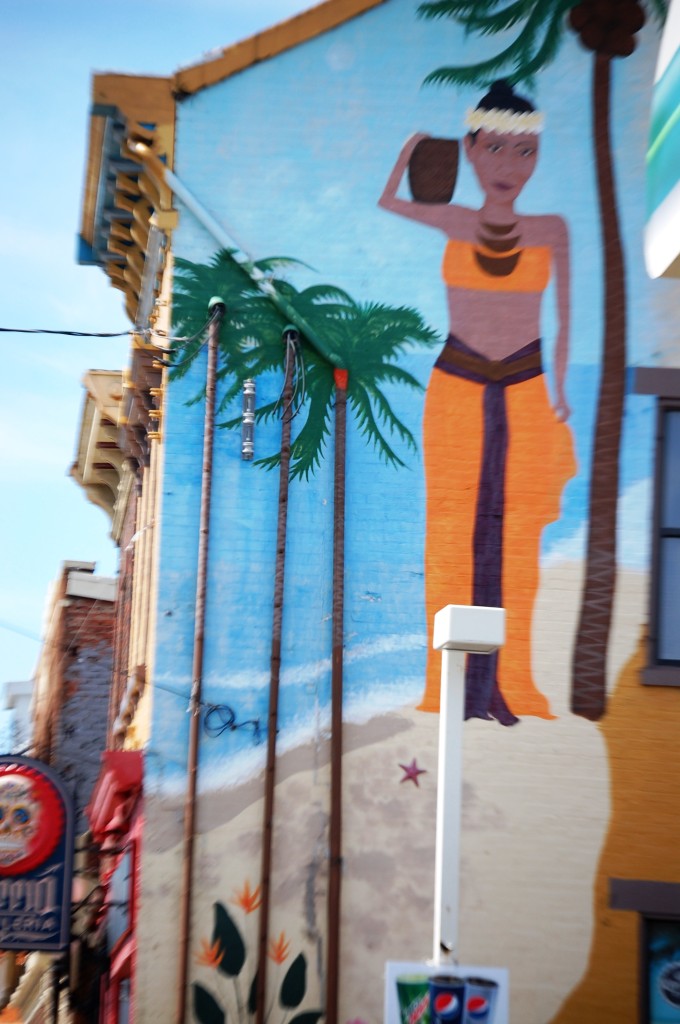 Sadly, all things mus come to an end.  After a drive around the Northside, it was back on the road south to Lexington.