Recently I had the opportunity to visit Bemidji, Minnesota while on a road trip to Montana. I wrote a little blurb about it on my blog post about driving US Route 2 across the state of Minnesota.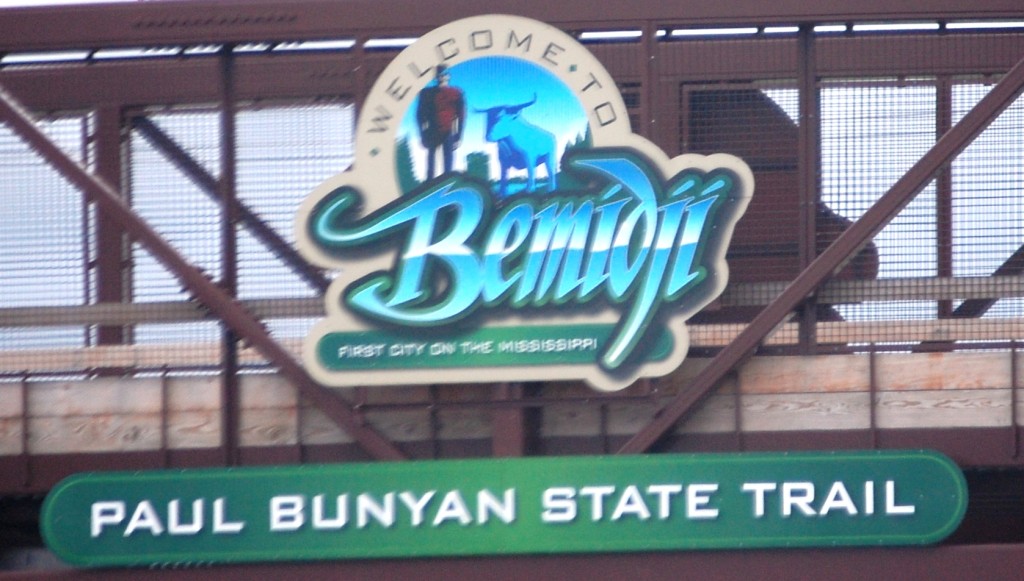 Bemidji, Minnesota is one of the ultimate "quirky places" to visit in Minnesota and for me it is a dream come true place to visit. Here is why: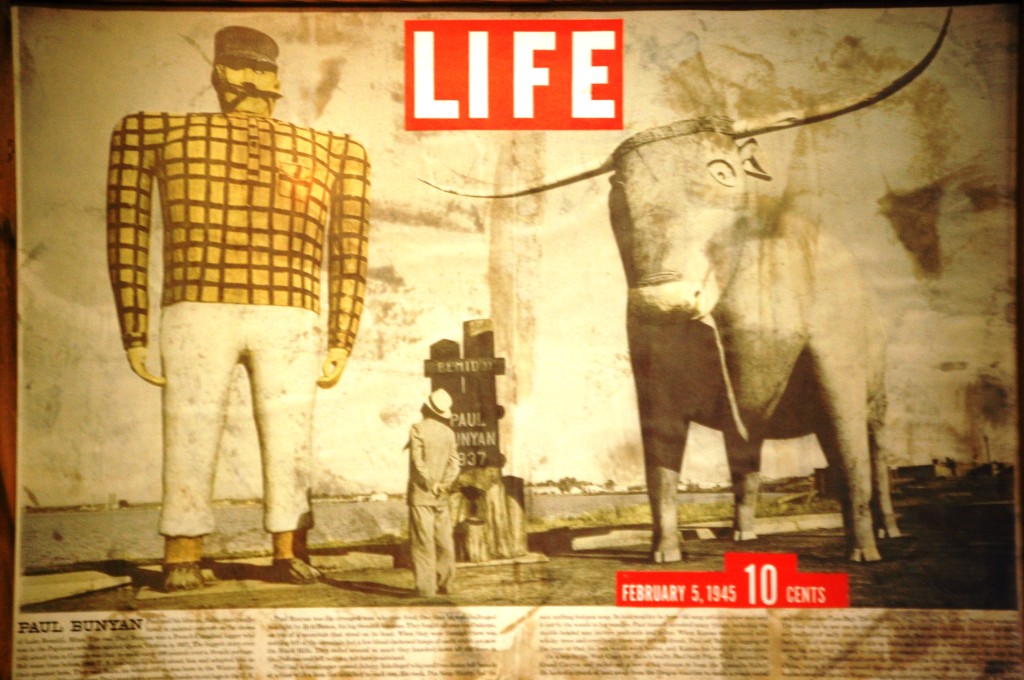 My whole fascination with travel and the birth of my wanderlust can be traced back to  about 1963 when I was a young 7 year old in Albuquerque, New Mexico. Even now I can recall flipping through a book about the U.S. that was published by LIFE Magazine.  Almost all of the photos were black and white in the book, but my imagination took me to these places in color.  Even as a young boy, I was determined that one day I would see the places portrayed in the book.  One of the sites that struck me as "exotic" at that time was the Paul Bunyan and Babe picture (as shown above).  The photo was taken from the actual 1945 issue of LIFE magazine which they have a copy of in the Visitor's Center and which I got to hold in my hands and flip through.  My 50 year old dream had come true as I made my way to what I believe is one of the oldest "roadside attractions" in the country (this one was made in 1932!!). History of this unique attraction can be seen HERE.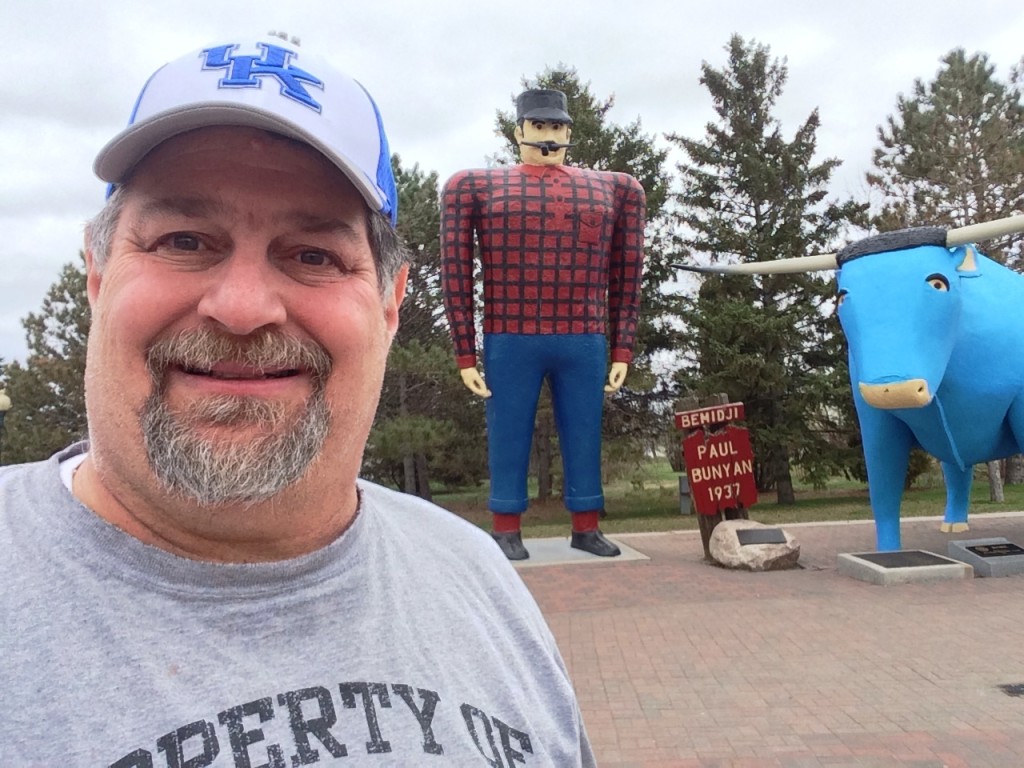 Since that time (the 1960s), I have traveled thousands and thousands of miles across the United States and Canada, traversing over back roads and gravel roads and interstate highways to see many of the wonderful and unique sites that this expansive country offers. But the Paul Bunyan and Babe site had always eluded me due to distance and/or time….until the end of May 2014!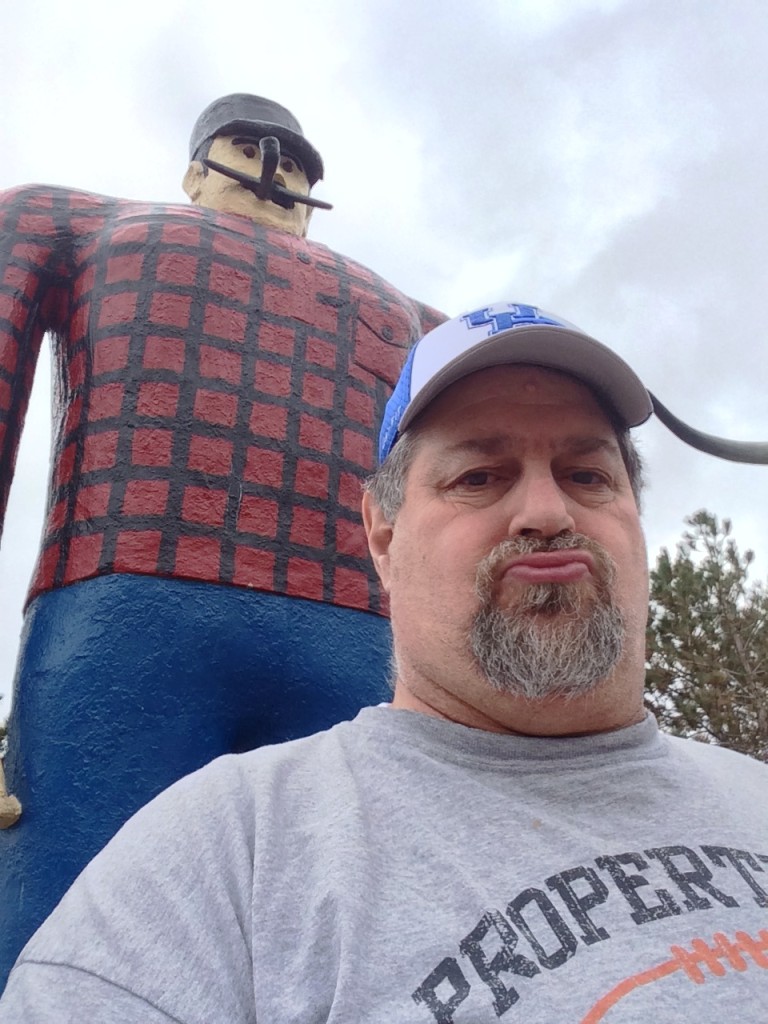 I am not certain why this place was so endearing to me as a young boy and why that image has stuck in my head all these years.  Maybe it was the Paul Bunyan stories, maybe it was the unique character of the statues and maybe it was that I was already developing a taste for the quirky and offbeat back then.  By 1967, as an eleven year old I was glued to CBS on Sunday mornings to watch Charles Kuralt and his "On the Road" series. "On the Road" became a regular feature on The CBS Evening News with Walter Cronkite in 1967.  Kuralt hit the road in a motor home (he wore out six before he was through) with a small crew and avoided the interstates in favor of the nation's back roads in search of America's people and their doings. He said, "Interstate highways allow you to drive coast to coast, without seeing anything".  To this day I agree!!!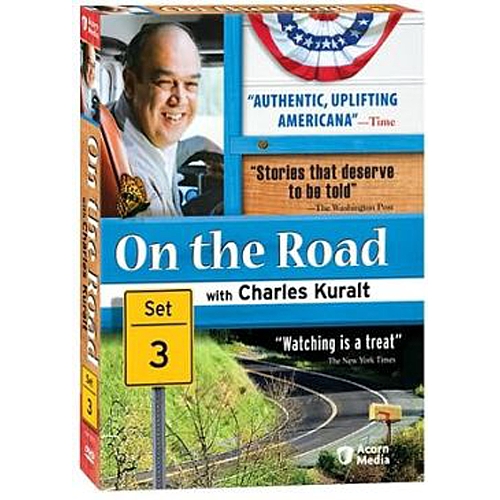 As many of my followers know, I am an active content provider to RoadsideAmerica.com, perhaps the best "offbeat/backroads/quirky" travel guide site on the internet.  After posting about this particular visit on my Facebook page, I soon saw that my friend Doug Kirby from RA had posted a "revised" photo of my visit with the following comment: "David, I can understand why this landmark had such an effect on you." Here is the revised version (LOL)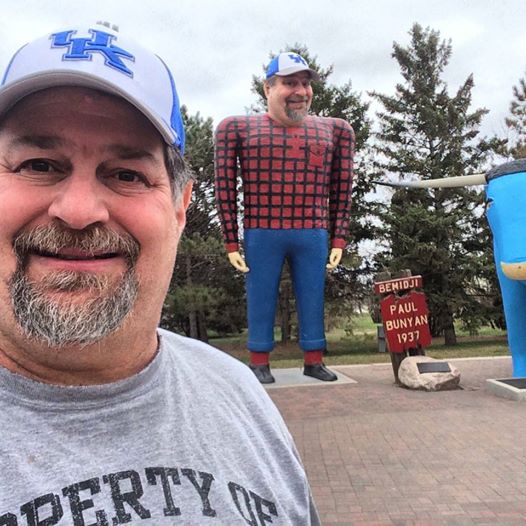 Here are a few more shots of this classic roadside attraction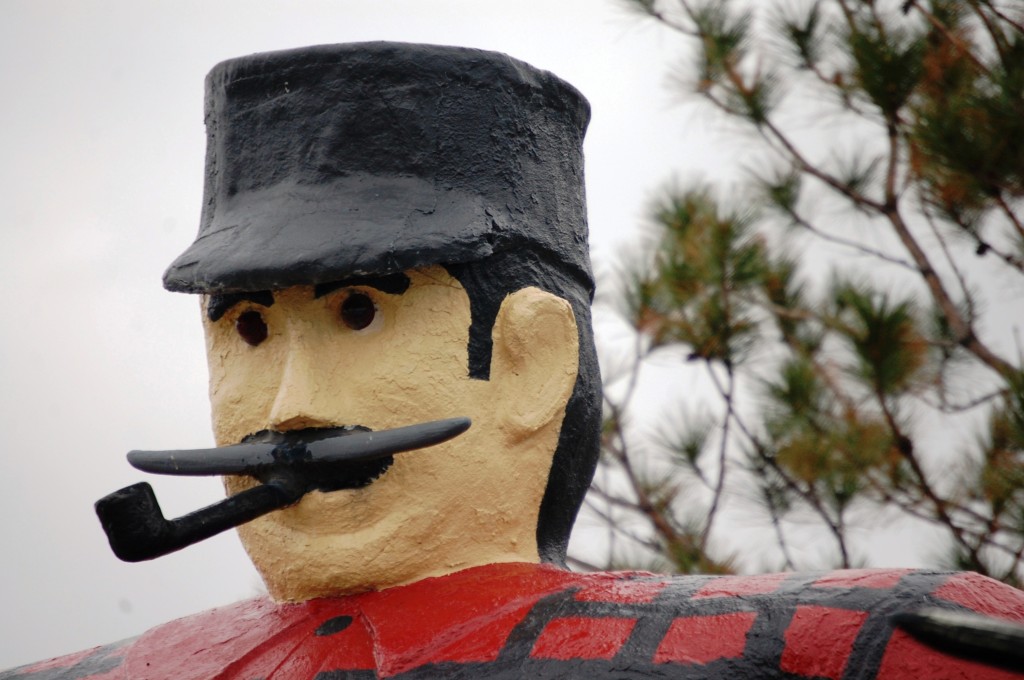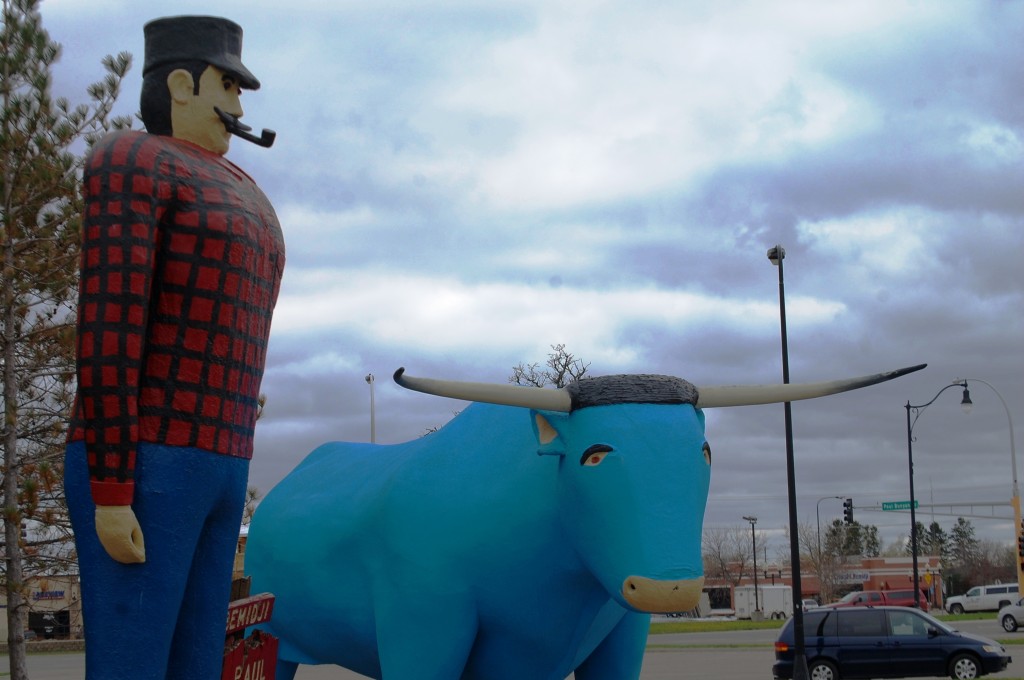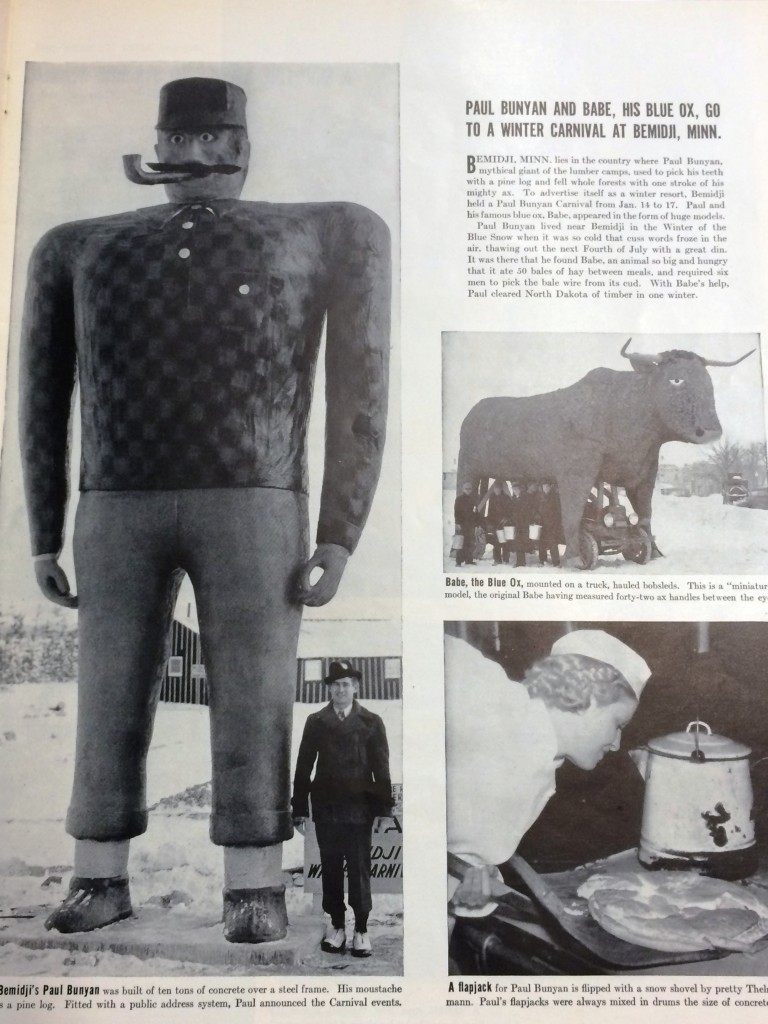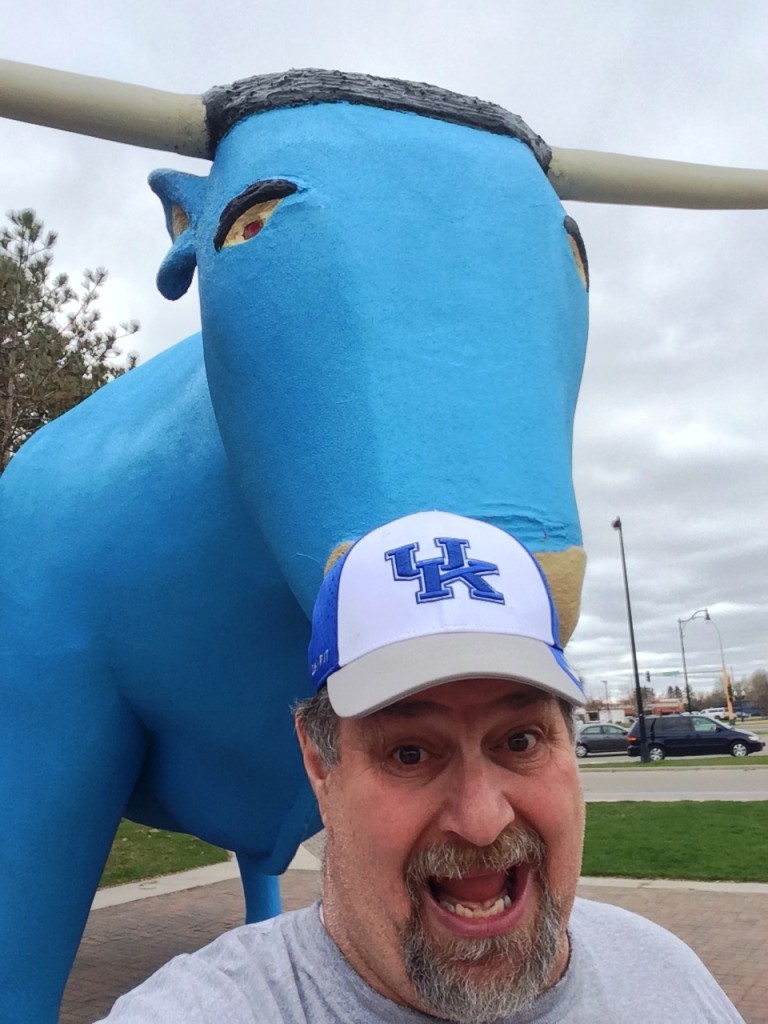 Obviously, Paul Bunyan and Babe are not all there is to see in Bemidji. As I drove into town,  I saw a number of unique sculptures and as I drove around I saw even more. Turns out that Bemidji also hosts a  "Sculpture Walk." I've been to a couple of other towns that have had similar types of "sculpture walks" including Cary, North Carolina and Lake Oswego, Oregon, among others. It is always fascinating to see the kind of works that artists make and display around the towns.
I also have a fascination with scrap metal sculptures and semi-abstract art made from scrap metal. This can be evidenced when I made visits to places such as Jurustic Park in Wisconsin and Larry Vennard's Iron Sculpture Park in Centralia, Missouri. Much to my excitement, I even discovered a scrap metal T Rex here in Bemidji (I have found a number of them….check this post – MY MOST POPULAR POST ON THE SITE). This goes along great with my scrap metal dinosaurs and dragons that I have discovered in numerous locations across the country.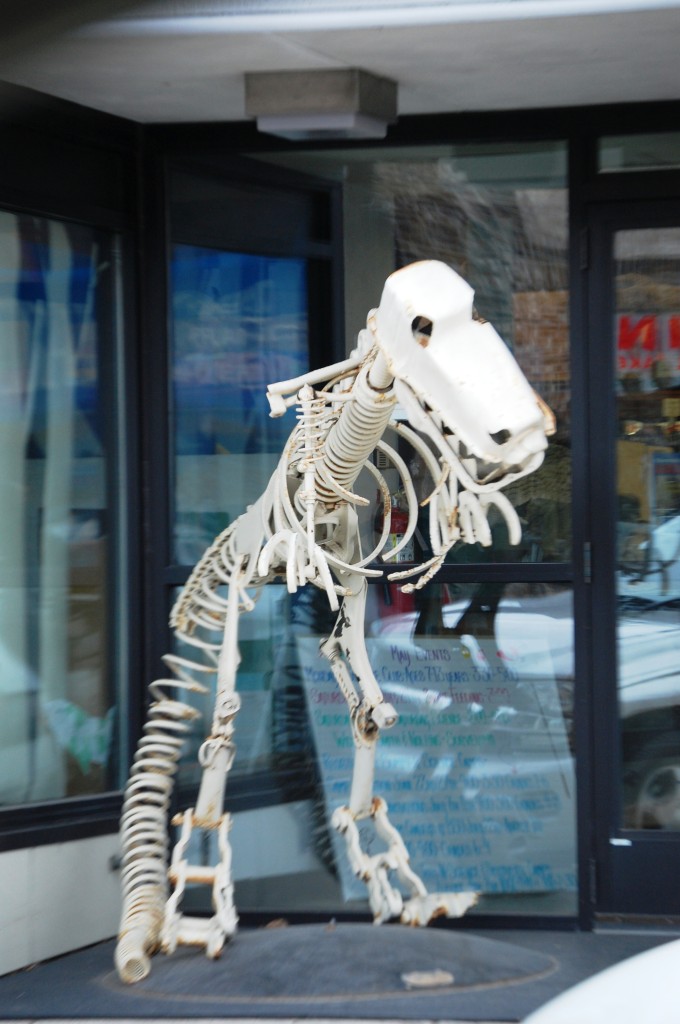 Following are a few more of the photos that I took of some of the pieces on the current sculpture walk. Obviously some of them are "normal" sculptures, but there are a number of unique pieces that are obviously made of scrap metal or other media.  FUN FUN FUN.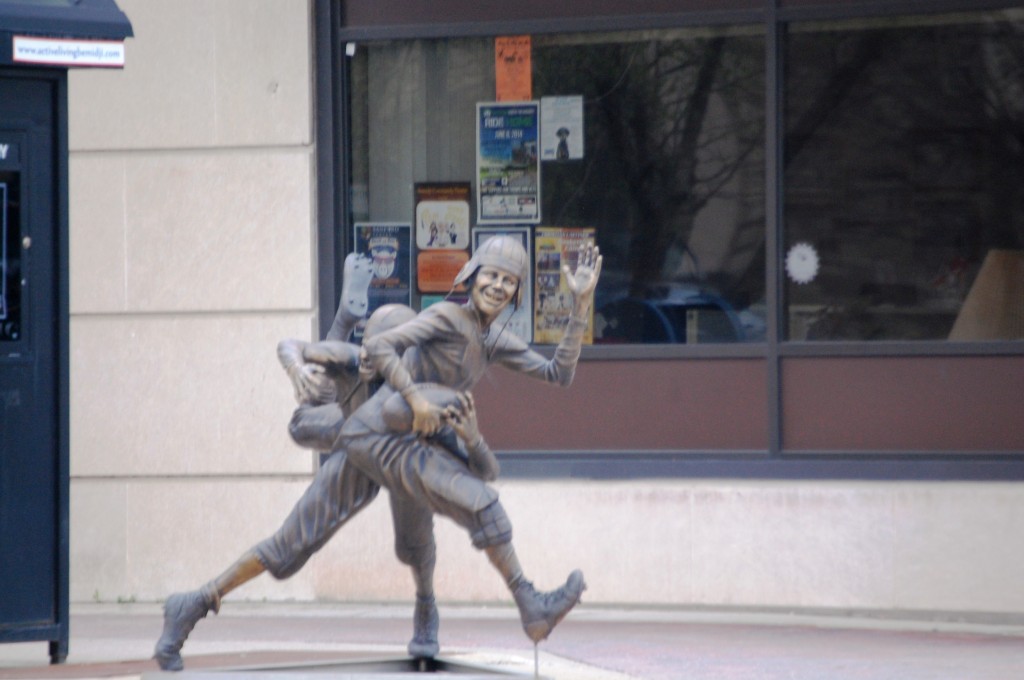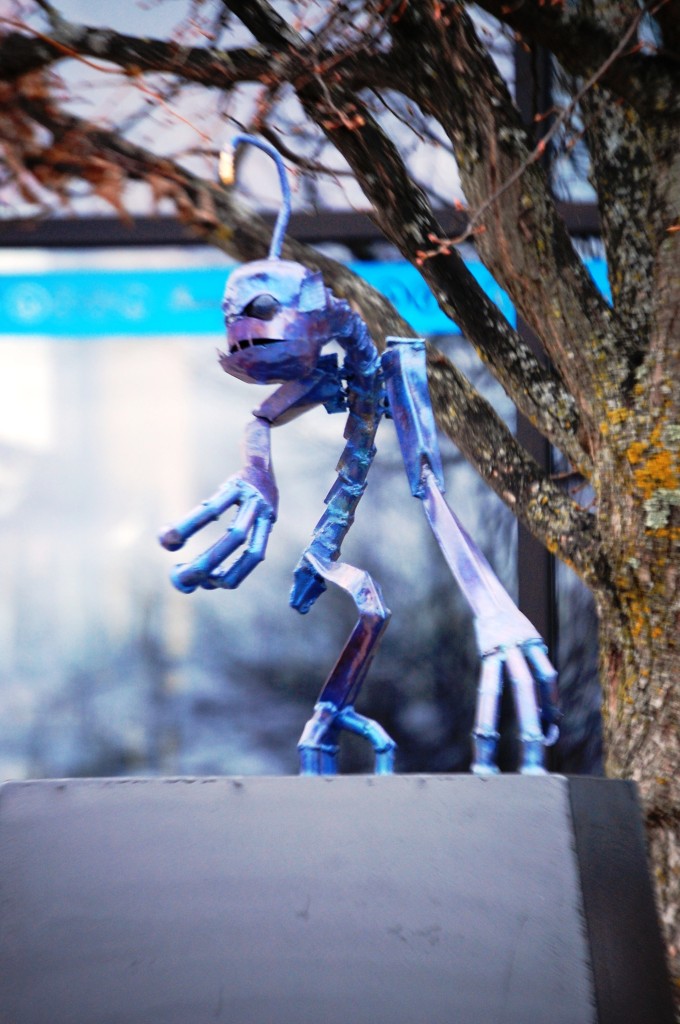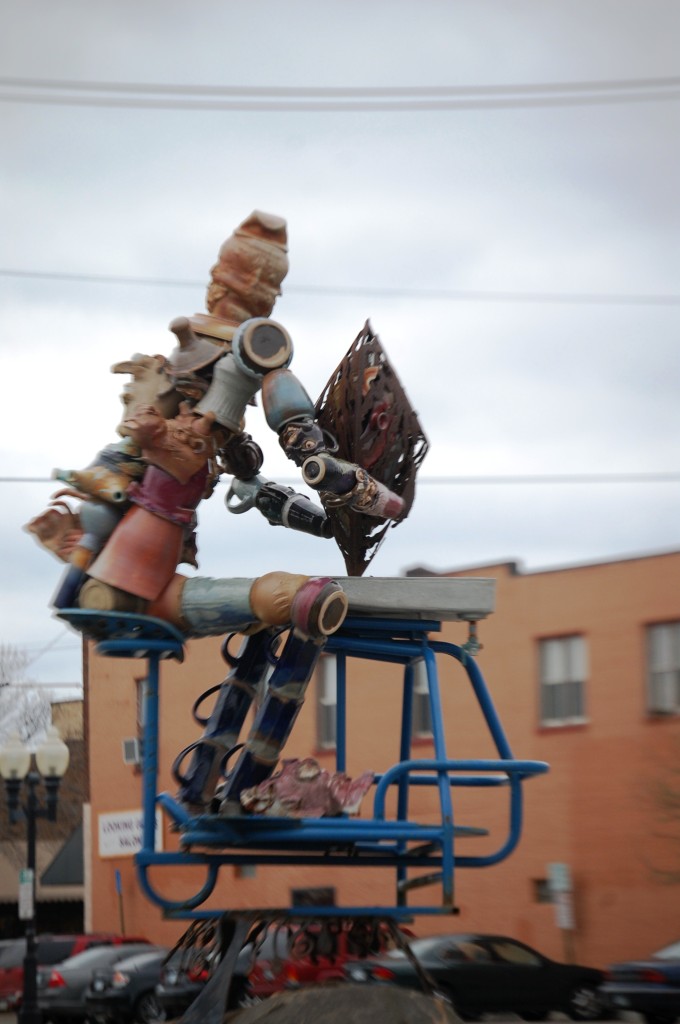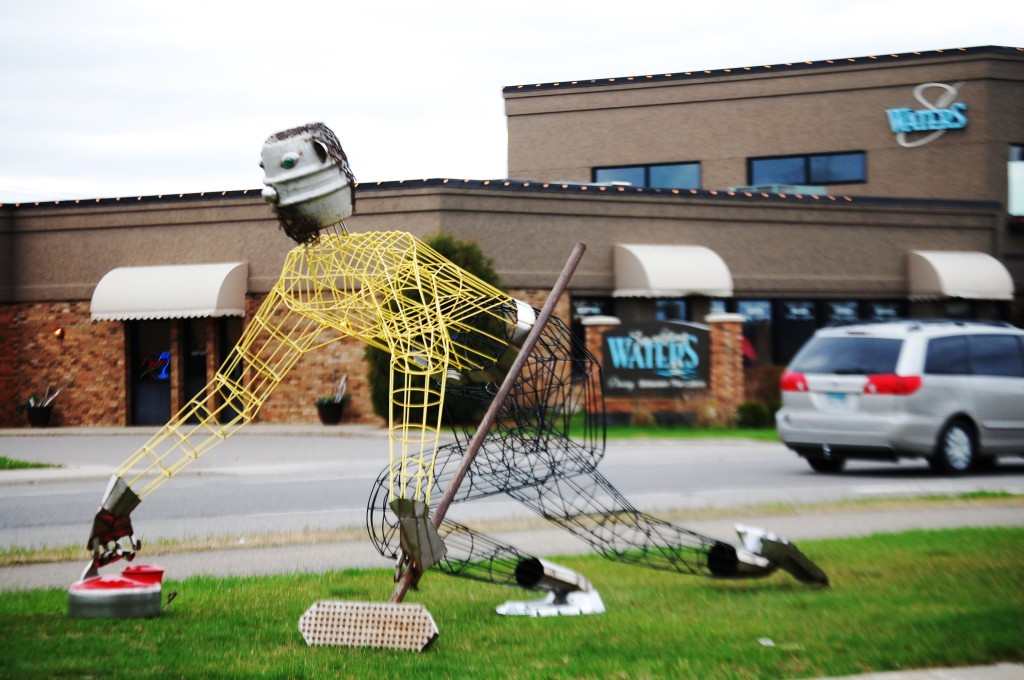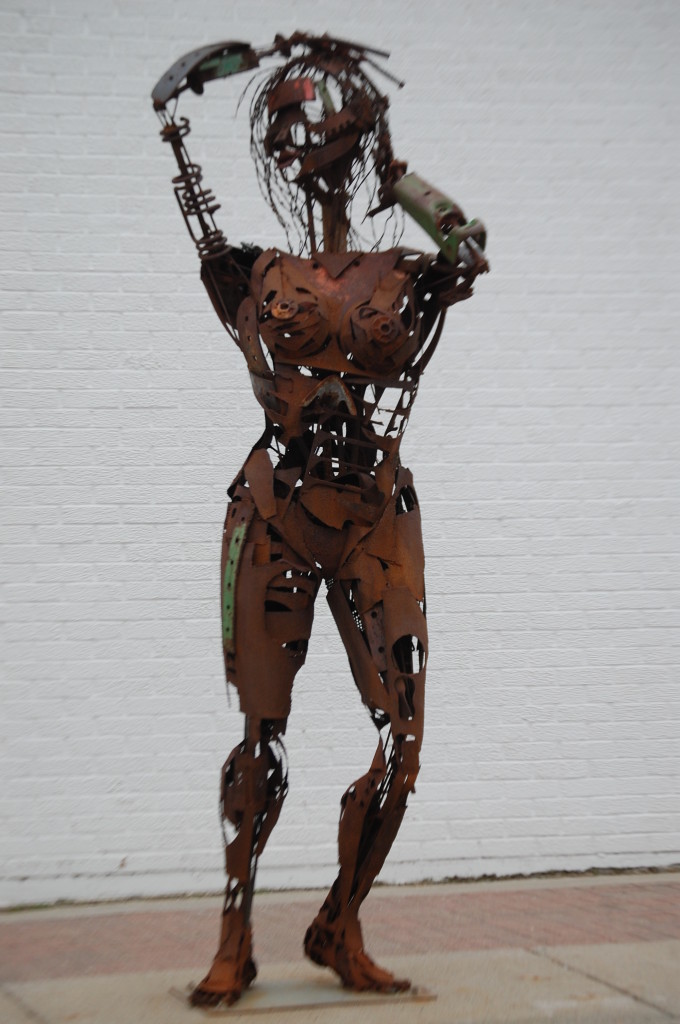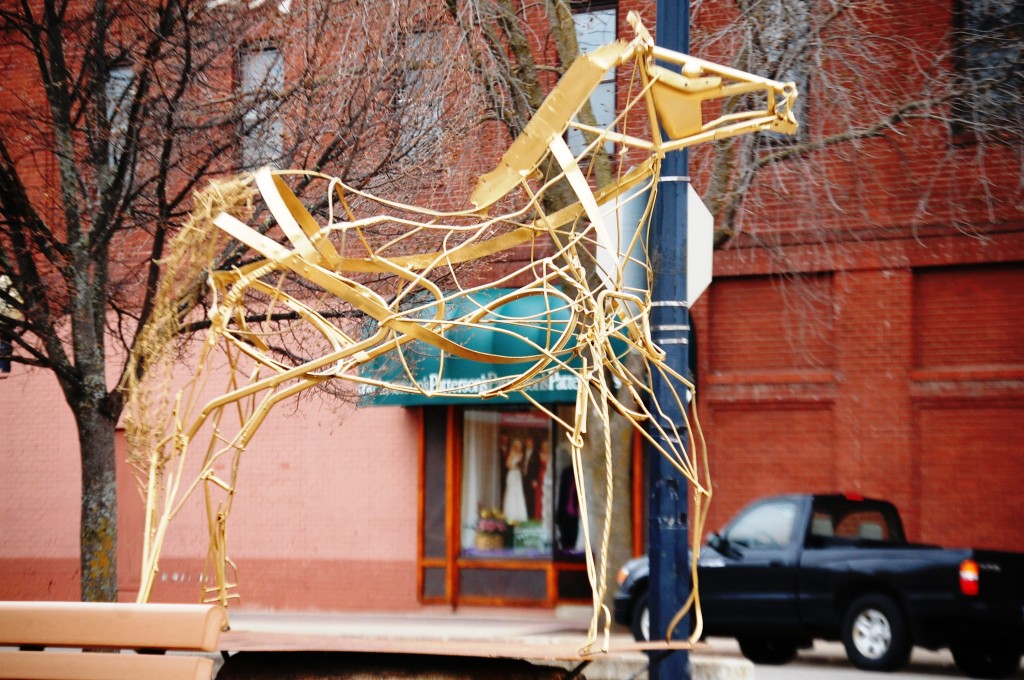 Then, what is a quirky visit to a town without some sort of a giant muffler man type of statue? Just across the street from the Paul Bunyan statue is a giant Indian muffler man. It is apparently to represent the Native American deity named Nanobozho.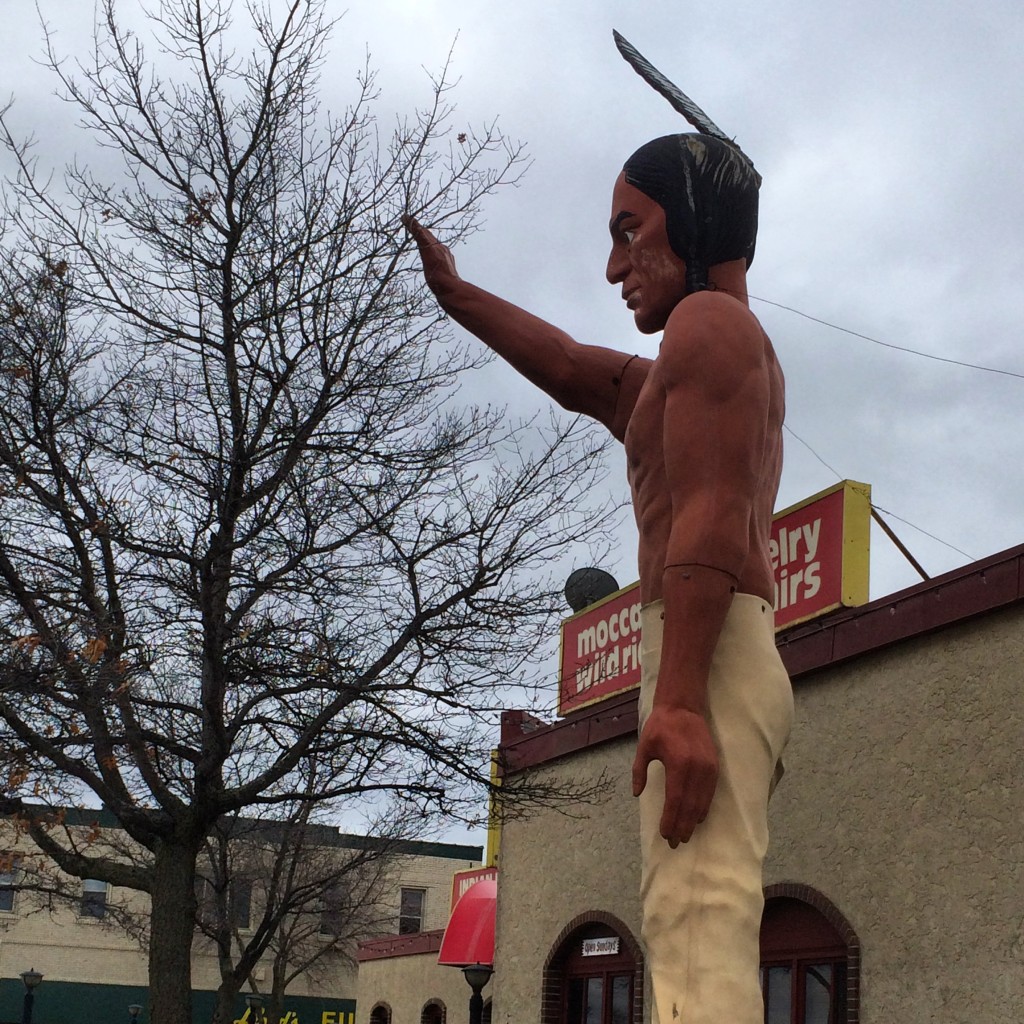 During my visit to the Visitor Center in Bemidji, I met a wonderful lady, named Carol Olson, who gave me a lot of history, she let me hold and photograph the LIFE magazines (shown above) from the 1930s and 1940s that have the pictures of Paul Bunyan and Babe in them and then walked me around and showed me some of the things inside of the visitor center including the fireplace of states, which is made of rocks from all over the United States. Many of those of lost the engraving of the state name where the rock came from, but there are still a few remnants and year-round.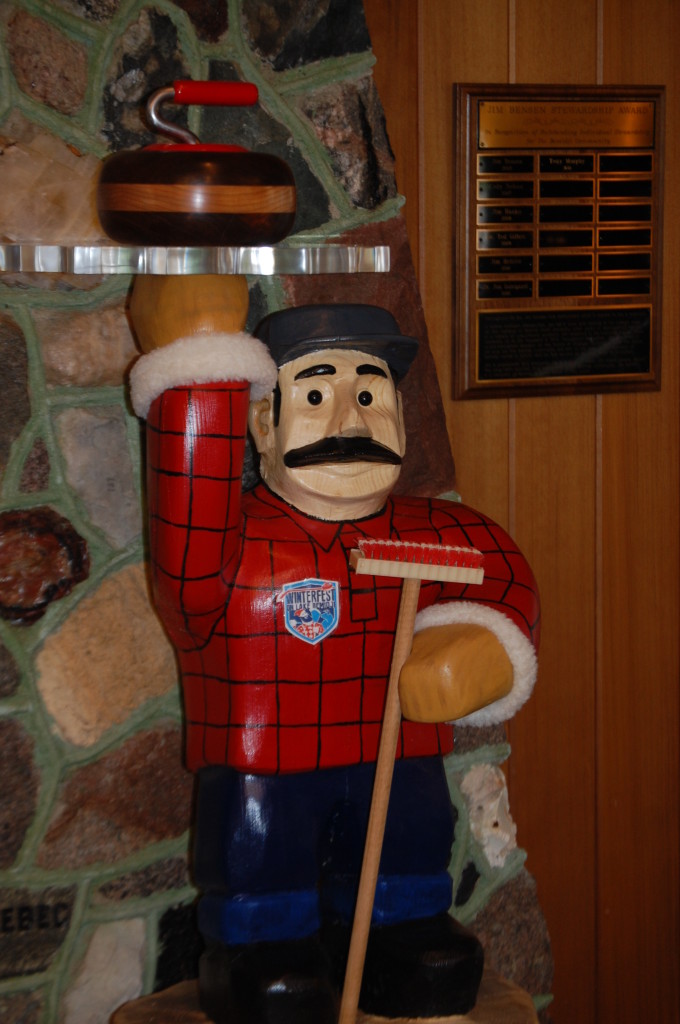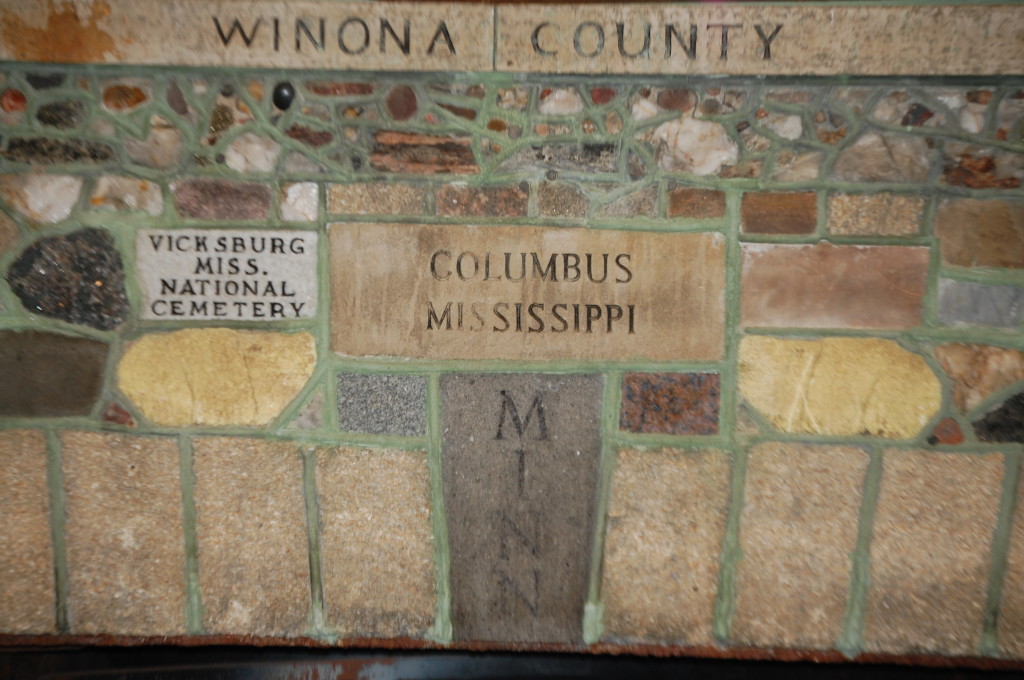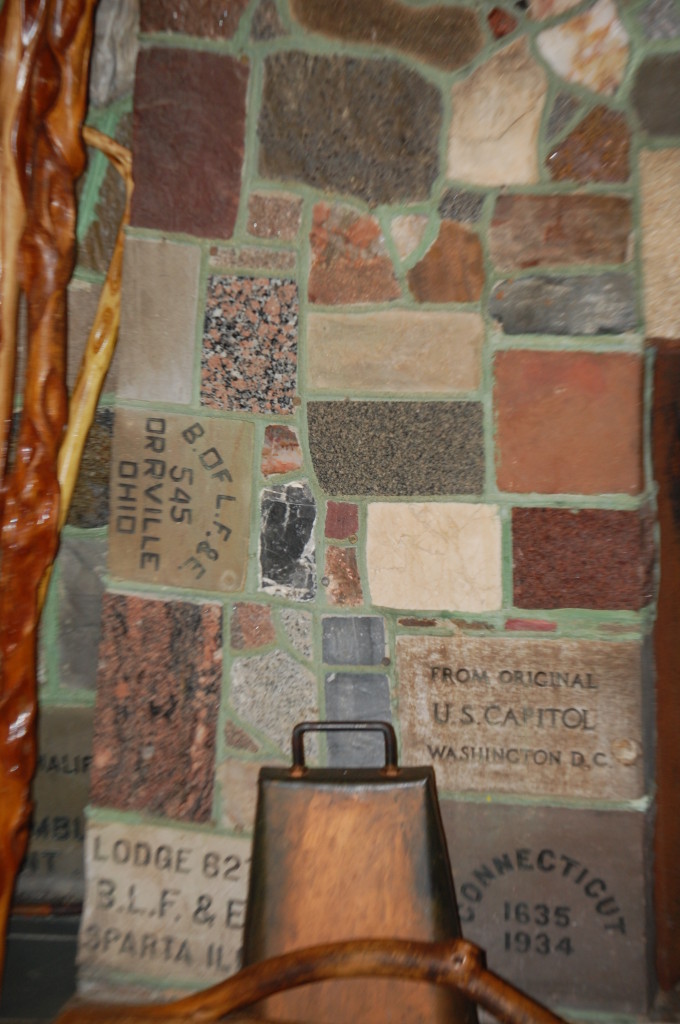 The visitor center also has a number of unique Paul Bunyan things kind of just on display everywhere. It is definitely worth a visit in the people at the visitor center are awesome!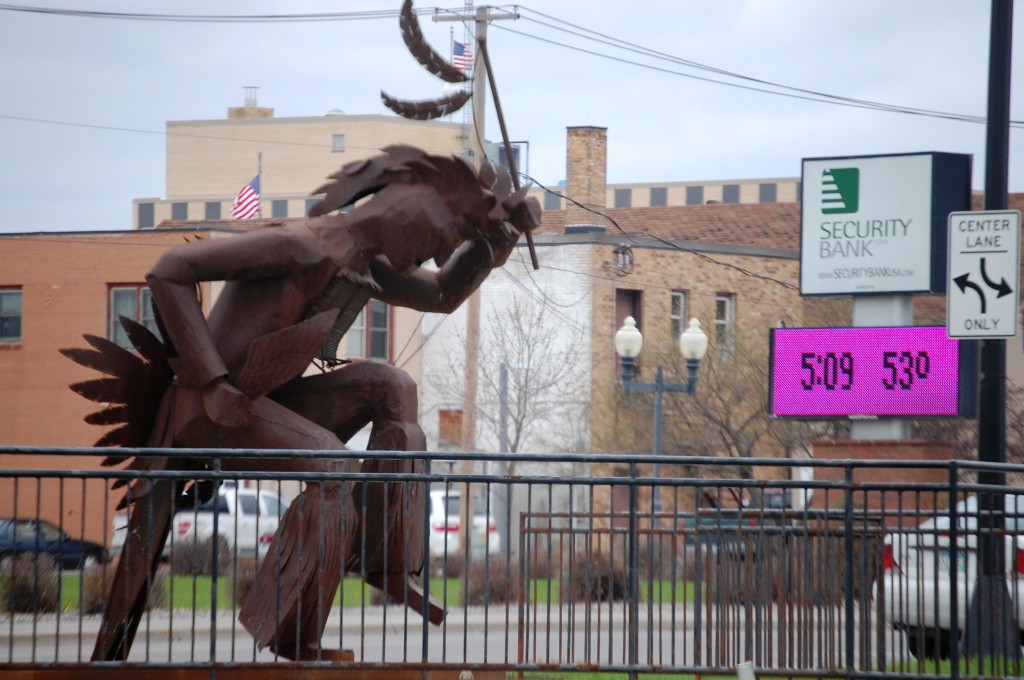 It was unfortunate that I had to move on as my goal for that particular day was to get all the way to Grand Forks, North Dakota. But, Bemidji is not only a "quirky" location, but there is a lot of outdoor activities, lakes, and other things to see in this nice little town.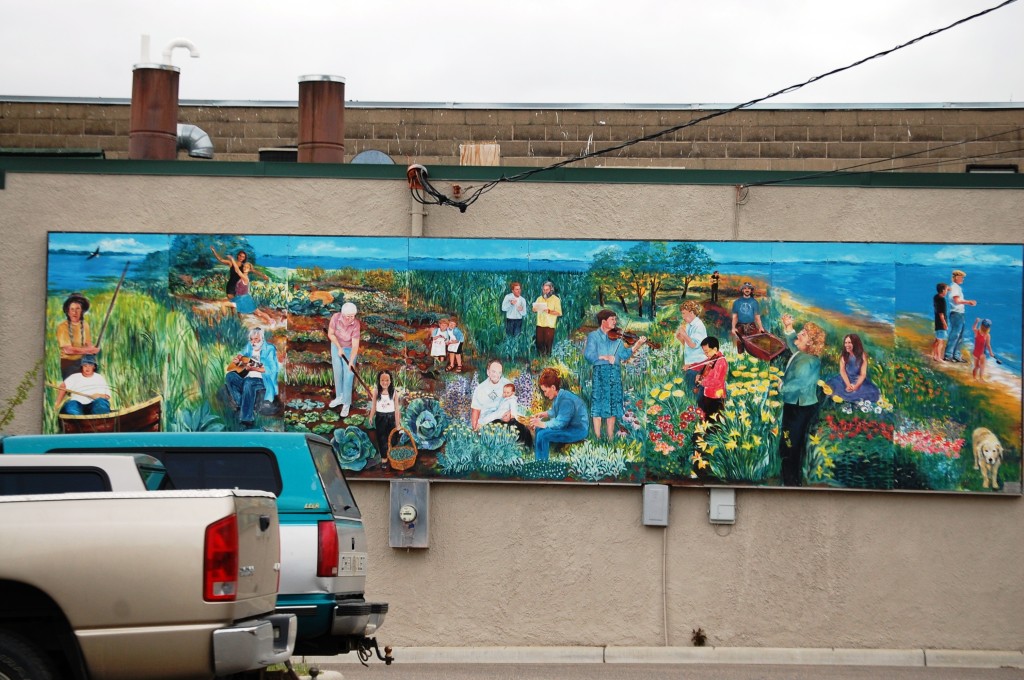 I am truly grateful for the opportunity I had to visit Bemidji, Minnesota. Definitely one of the four or five big highlights of my trip across United States in late May 2014.