Yesterday my new book, "Less Beaten Paths of America: Quirky and Offbeat Roadside Attractions" made its debut on Amazon!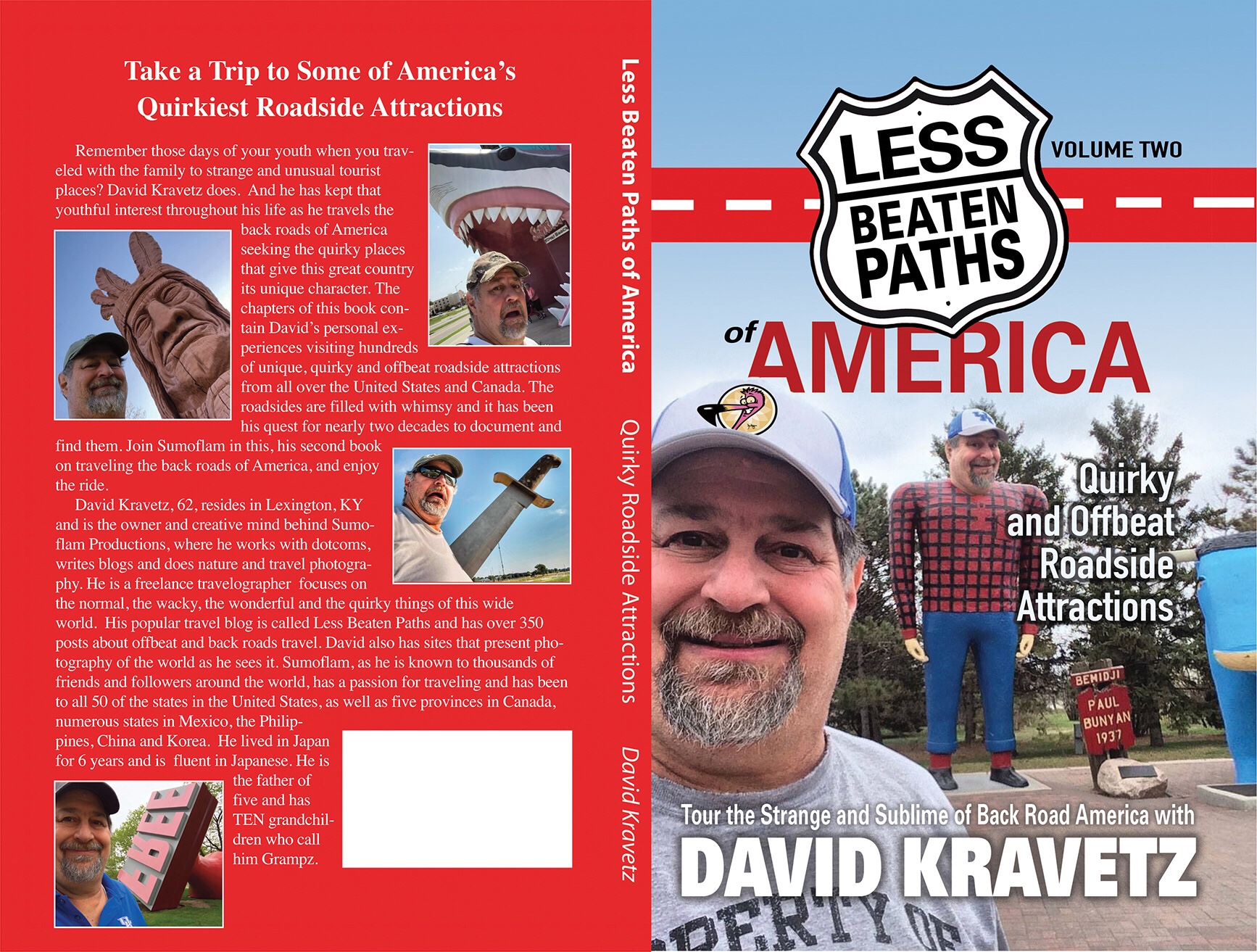 The book is 130 pages of FULL COLOR whimsy and kitsch as I tell stories of my visits to these places all over the U.S. and Canada. Definitely was fun taking these back roads trips to quirkville and I am excited to share them with you in words and photos.
Even more exciting was that after a few hours the book was already #5 on Amazon's Road Travel New Releases chart and #24 on their Travel Reference chart!!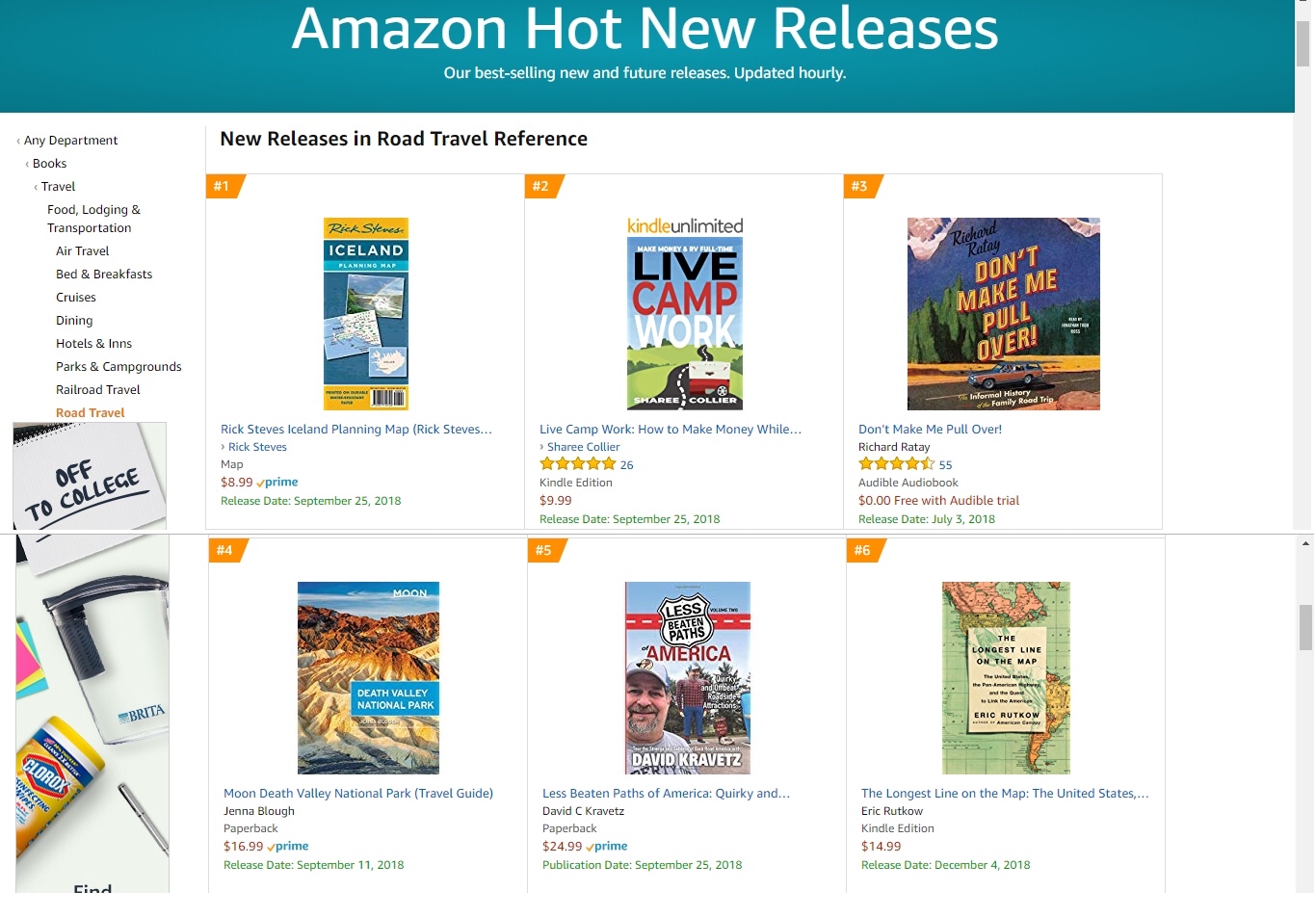 I hope you will be able to check out the book or even get it on Kindle (#14 on the Road Travel chart). You Chang the book here: