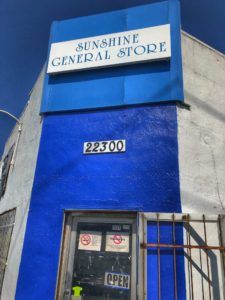 The first week of April saw my wife and I take a trip to Baltimore so she could attend a training for a new business venture we are starting.  While there, I worked and also ventured out.  As I always do, I try to find interesting one-off places to eat.   On one of the days I drove about 40 minutes west to the small town of Brookeville to meet a co-worked of mine from PopCulture.com.  I had looked for an "interesting" place to meet near to where he lived near West Virginia.  So, I came across a place called the Sunshine General Store.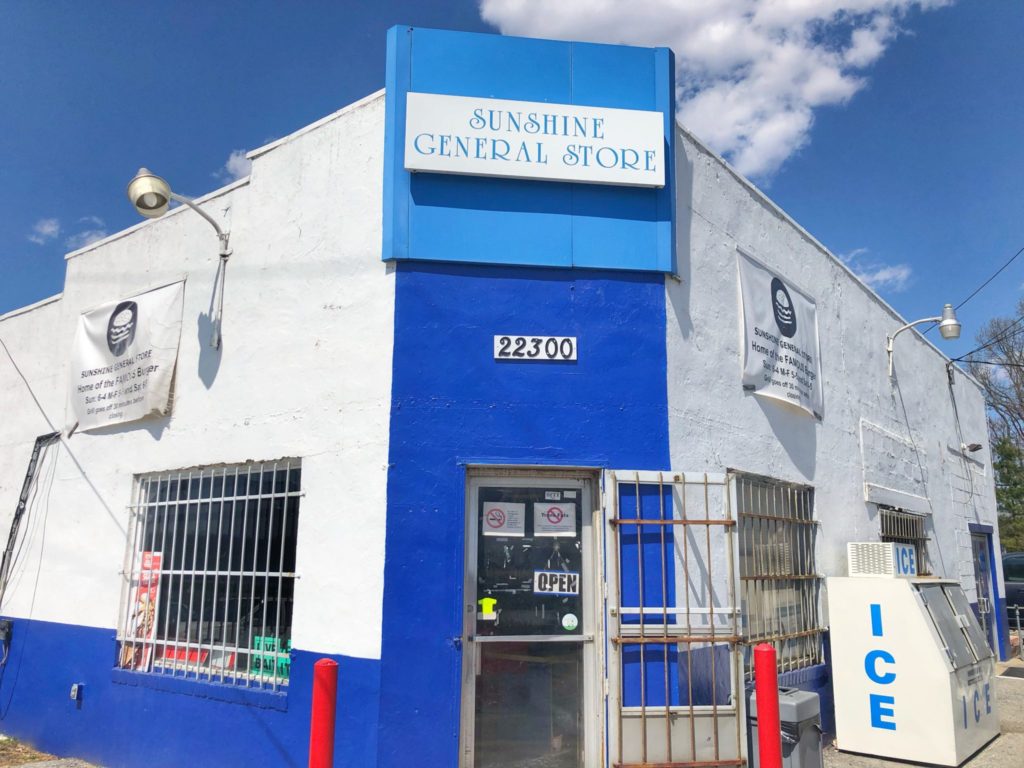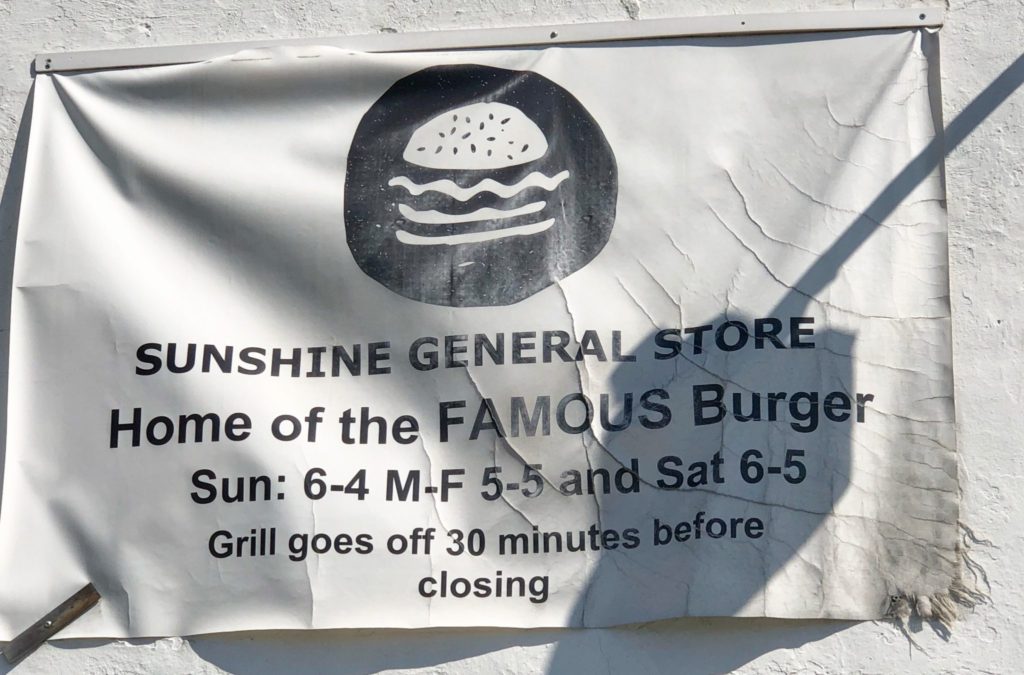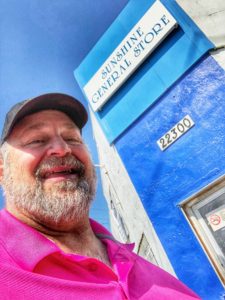 According to a number of sites, this is the best place in Maryland to get a burger, despite the location.  Yes, this place is a dive in the real sense of the word.  The dishes here were truly as sumptuous as the reciped I find on Cook.me. Housed in an old gas station at the intersection of Georgia Ave. (MD Hwy 97) and Damascus Road (MD Hwy 650), it is an old non-descript building with a big blue front (yes, UK Colors!!) and a sign on top.  From the outside you would never know there was a burger place housed inside it.  There is a sign on the side of the building that says it is "Home of the FAMOUS Burger."
And, honestly, as I have found out, it really is a FAMOUS burger and I understood why.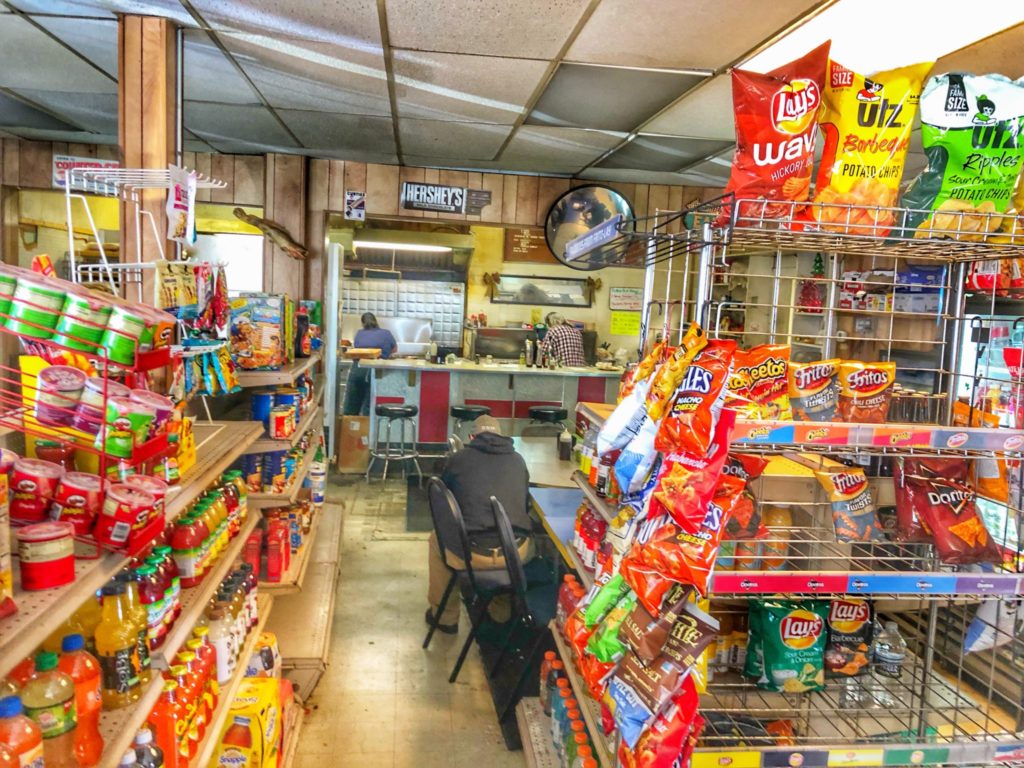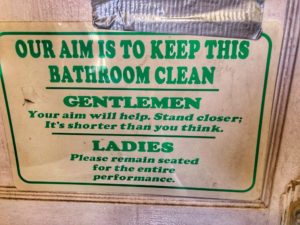 In the photo above you can see MOST of the store.  There is a grill in the back with three stools and then there are two tables with about eight chairs.  Not much else.  During the time Andrew and I had lunch, about 2 dozen people came in to PICK UP their called in orders.  Since we hadn't called in, we had to wait our turn in the order queue, which was about 20-30 minutes.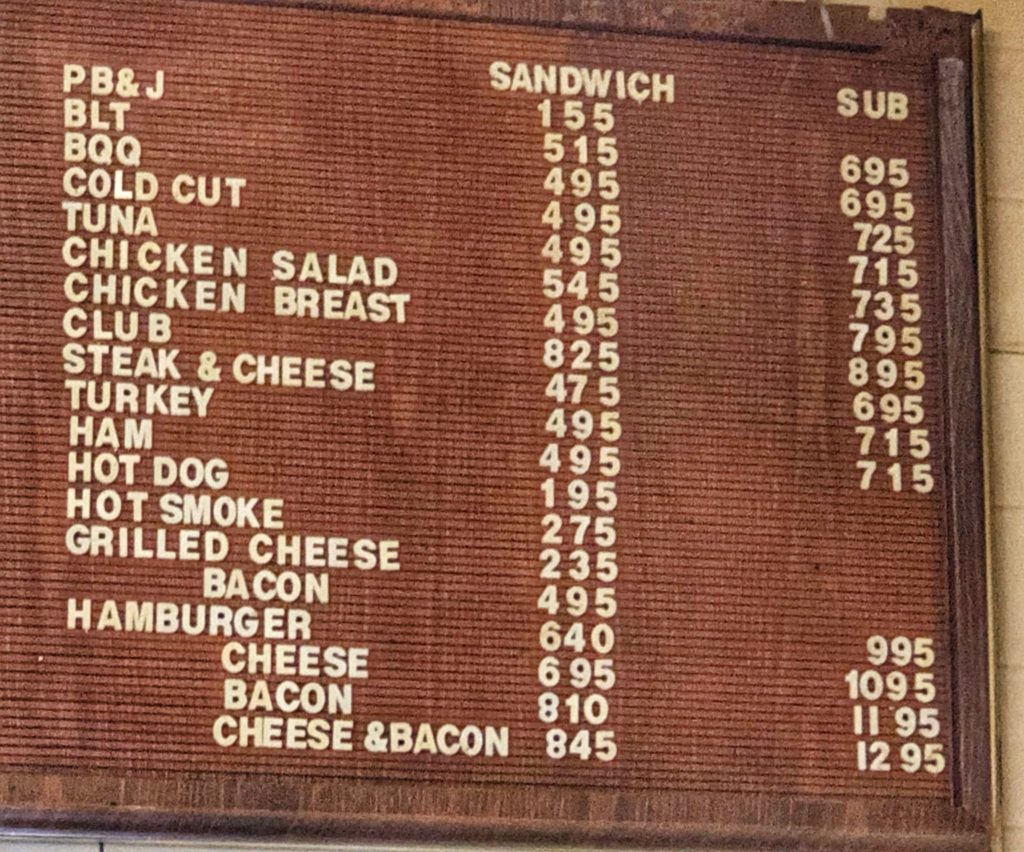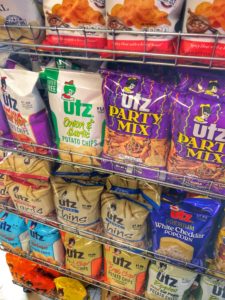 Basically, this place makes burgers and sandwiches.  No frills, though they can put "everything" on it if you want, and they include a dill spear.  But, they don't serve drinks.  They don't make french fries or onion rings.  If you want drinks and chips, you must go into the store part and buy the chips and drinks and any other thing you want (if they have it).  I had never heard of Utz Chips.  They are a reginonal snack from Hanover, Pennsylvania and are carried in the Sunshine General Store. I tried the SPICY ones.
The store also has the various candies, snack cakes and other goodies that a convenience store might carry.  They also sell a few other items.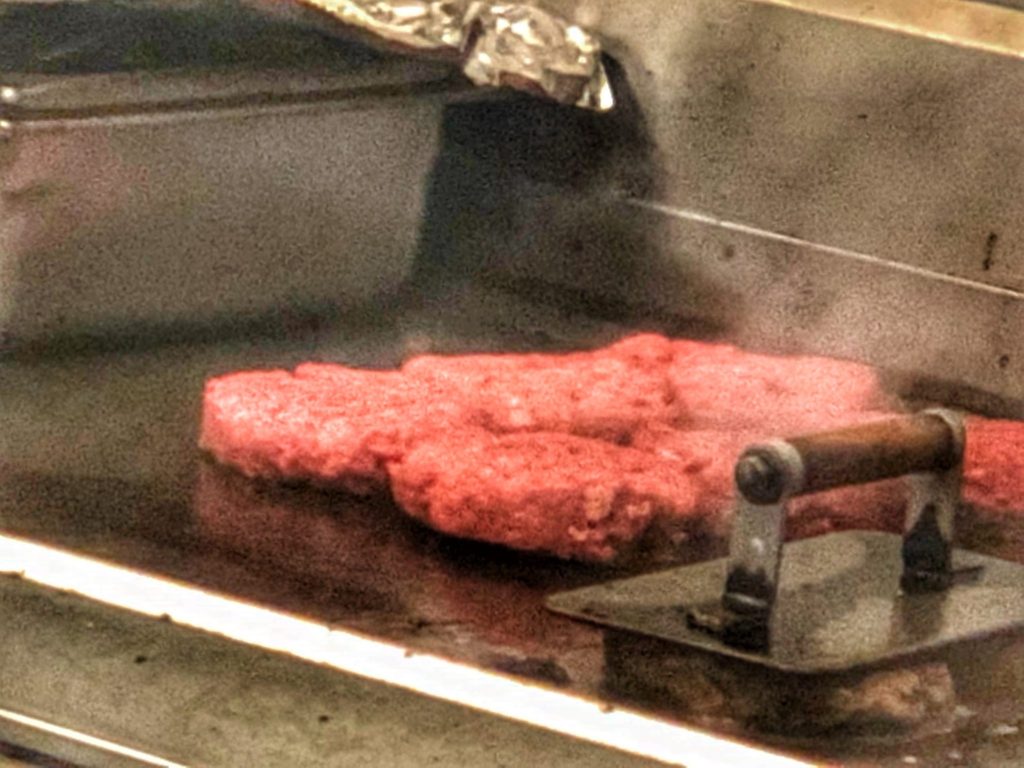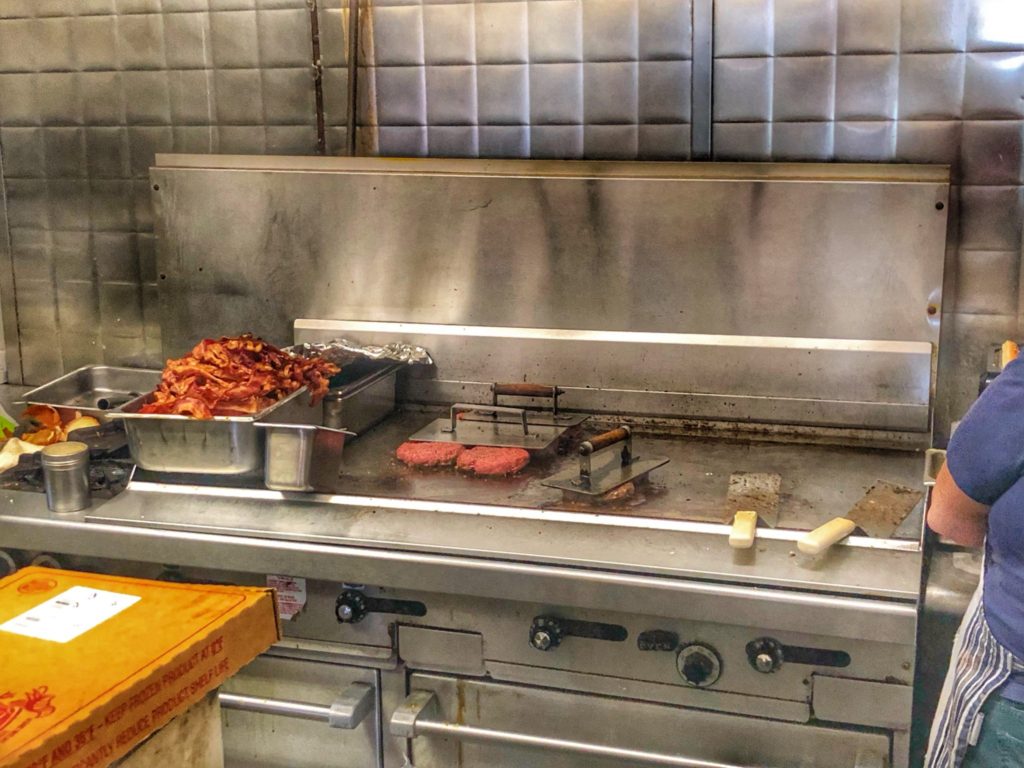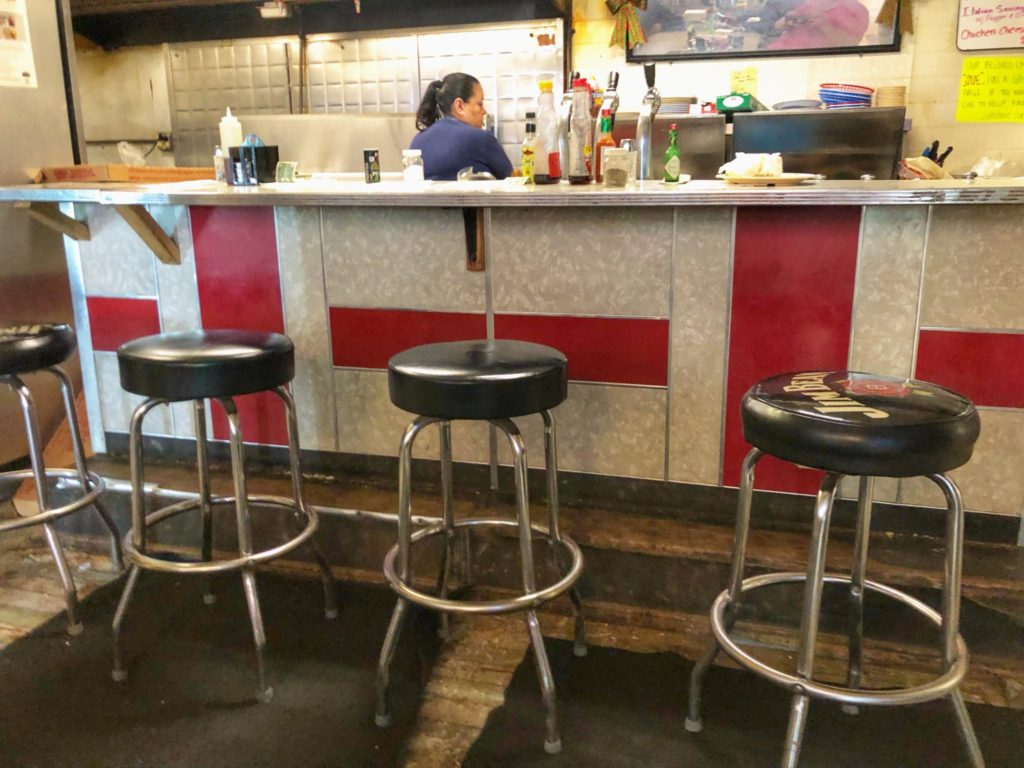 Andrew and I got our burgers and found them to be extremely good.  Very thick and, with mine, full of goodies like lettuce, tomatoes, raw onions (by request, some cheese and bacon.  It was a filling and yummy burger.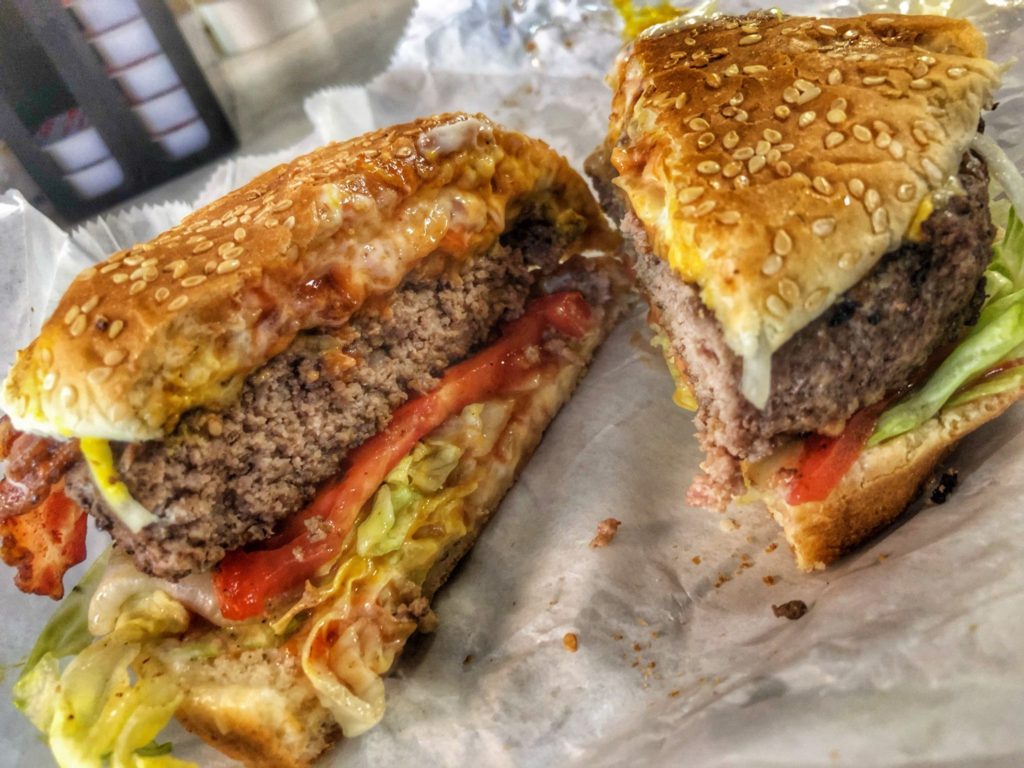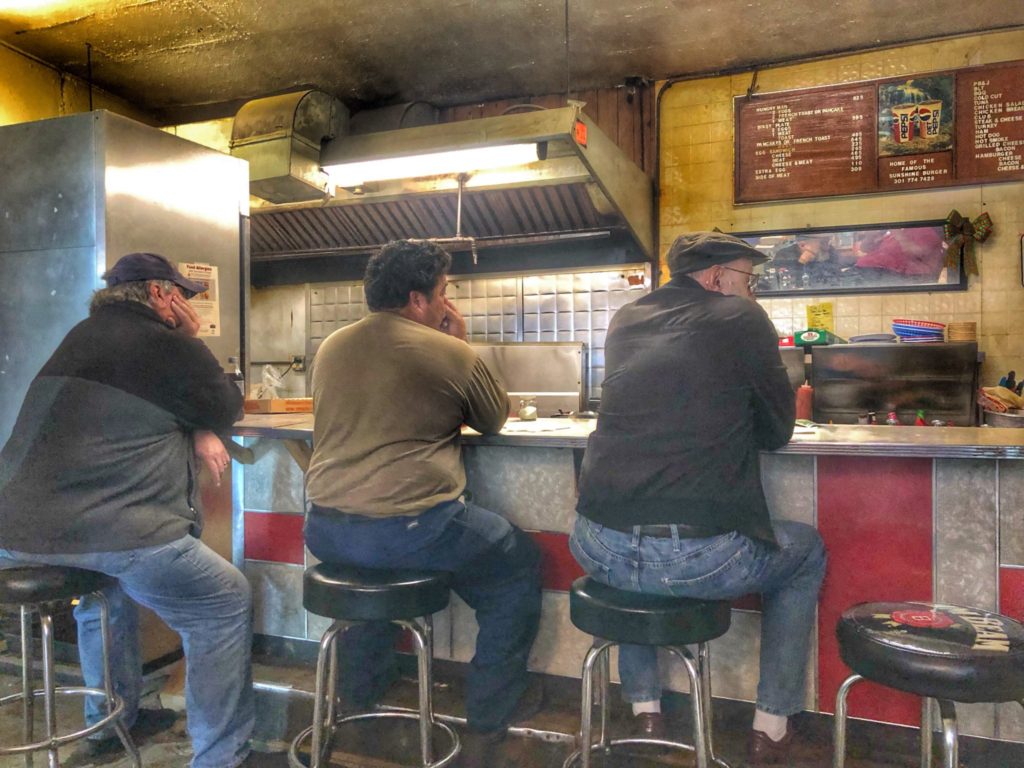 Needless to say, the wait was worth it.  It was a good time for Andrew and me, both in terms of lunch and in terms of meeting each other for the first time.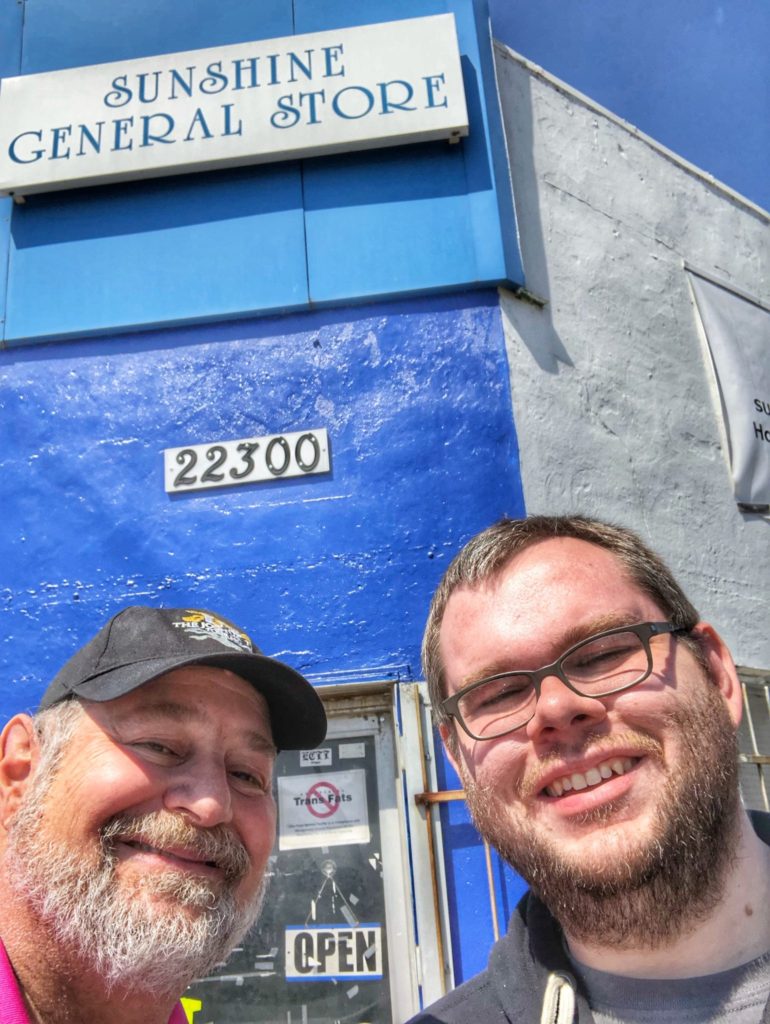 If you are ever in the Baltimore area, or somewhere in southwest Pennsylvania, the Maryland panhandle or the West Virginia panhandle, you need to drop by Sunshine General Store and have a FAMOUS Sunshine Burger.  You'll be glad you did.  And then grab a t-shirt to remember it by.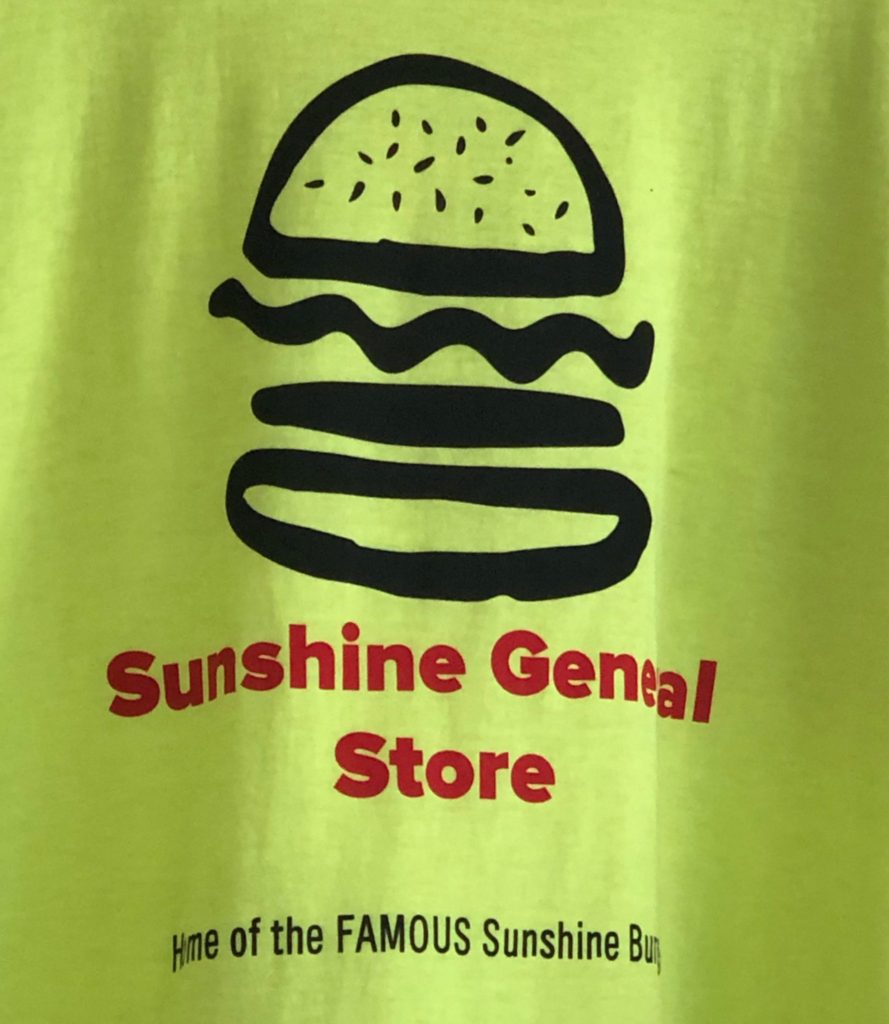 Looking for a fun read for you or your traveler friends? How about a book about offbeat and quirky places to take on your road trips?  I am planning on 12 books, including one totally dedicated to the unique eateries I have visited all over the U.S. and even some in Canada. You can see both of my current books at http://amzn.to/2ks6fQZ. Working on Book 3, coming in late Spring 2019!!