I often write about unique and quirky road side attractions, offbeat eateries and fun travel destinations.  It is not often, however, that I visit and write about unique products and their businesses.
But, on my 8154 Road Trip, as I now call my Epic Road Trip from mid-January to mid-February, we did have occasion to stop in Ukiah, California for a visit with Thomas Allen and his unique California Balsamic business.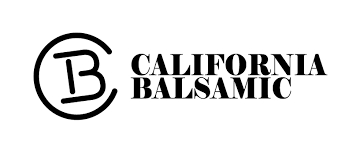 Located in a nondescript building in what looks like an industrial warehouse complex, Thomas runs his predominantly mail-order and food-fair Balsamic Vinegar and Olive Oil Business.  From what I gathered, they don't usually sell directly from their small warehouse.
I stopped by to visit in order to pick up a number of items for my wife, who uses Balsamic in all of her salads and other items as part of her Whole Food Plant-Based dietary regimen.  Many of the California Balsamic products are sodium free, gluten free, vegan and vegetarian friendly. Their products feature the finest fruit essential oils, rice bran oil and 25 star balsamic from Modena, Italy – a custom balsamic made with an exceptionally high quality grape must (freshly crushed fruit juice that contains the skins, seeds, and stems of the fruit) from the Trebbiano and Spirgola grape that enhance flavor and texture. The sugars found in the balsamic vinegars are natural sugars from the grapes. No processed sugar is added to any of the California Balsamic products.
Knowing we would be driving to (and ultimately staying overnight in) Ukiah after a wonderful drive through the Northern California redwood forests, I called Thomas to arrange for a visit and was grateful for his willingness to visit with me after-hours in order to fulfill our order.  We got there after 7 PM and he was gracious and even gave me a small tour and loaded my palate with a number of unique flavors.  I have had a number of balsamic vinegar flavors from a place local in Lexington, but nothing like what they make there in Ukiah.
Thomas purchased the business in 1996 after traveling to various places in the world and also living in Japan.  (We even did a little conversing in Japanese!!)
After the little tour, Thomas began introducing me to a number of his flavors.  Unlike the balsamics we had bought in Lexington, many of his have other flavors, herbs and spices blended in.  They actually need to be shaken well to mix everything.  Some of his flavors, like his Blazin Habanero Balsamic and Spice Traders Curry Balsamic are to die for…really.  They are so flavorful you can take a small spoonful and enjoy them on their own!  Then there is the habanero infused Raspberry Flame Balsamic which is just wonderful.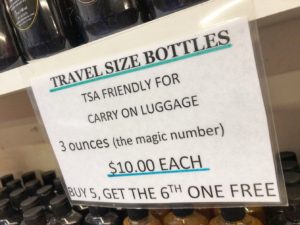 Thomas is also thoughtful enough to have made sure that he could provide TSA-approved 3 oz travel size plastic bottles of most of his flavors. These are great for those wanting to get a salad before their flight (or take on a flight) and not have to use dressings with oil and sugar.  My wife loves these as well for taking her balsamic flavors to work and not having to lug a big bottle with her.  She now has many good flavors and uses the smaller bottles for refilling.
I really can't say enough about Thomas Allen and his business.  After our trip,we turned around and ordered even more.  The glass bottles of Balsamic arrived in less than a week and none were broken.  Excellent job!
If you like Balsamic Vinegars and have not tried California Balsamics, please give them a try.  You can order them at https://californiabalsamic.com/ and Thomas will get them out quickly. Let them know that Sumoflam sent you.
(Note to readers:  I am not getting any commission or free product for this post.  However, they have sent me some samples of up and coming flavors which are yet unannounced.)
WATCH FOR MY NEW BOOK "8154" — COMING SOON TO AMAZON
I am currently working on my FOURTH book, titled "8154" to represent the mileage of my epic road trip with family.  You can visit my Amazon Author Page to see my other books at https://amzn.to/3azY36l