I am so excited to announce my newest podcast interview.  Honored to have been picked for their one year anniversary podcast too!! Please go #GRABALISTEN and Enjoy the Ride.
These guys recently visited Mayor Louie Keen of Uranus in Missouri who turned them on to me.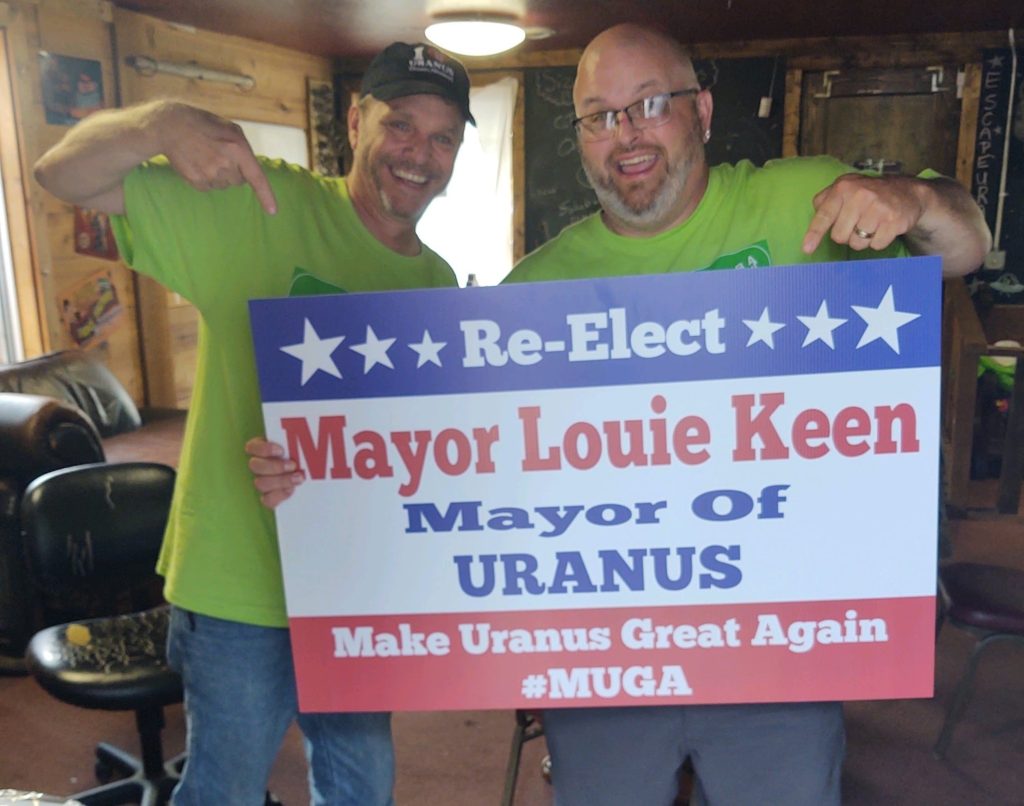 500 Team in Uranus, MO with Louie Keen, the Mayor.