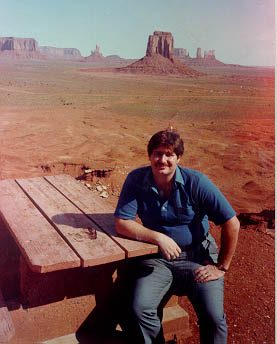 In the early 1980s my young family was living in Flagstaff, Arizona and I was going to school full time at Northern Arizona University. During this time, I had a stroke of luck in landing a job as a tour guide/bus driver for a company called Nava-Hopi Tours (The Gray Line of Flagstaff). (Note: After the 9/11 incidents, NHT had troubles as people didn't travel and they went out of business in Oct. 2001)
At that time I had already changed my major to History/Geography and this job offered me the opportunity to build on that experience.  It also provided me plenty of time to study as the tourists would be out looking at the sites.  I would drive them to the locations and then would let them meander on their own when we got there. (I was even covered in Arizona Living magazine in 1983 – see my companion post about that on Sumoflam Singlewide blog)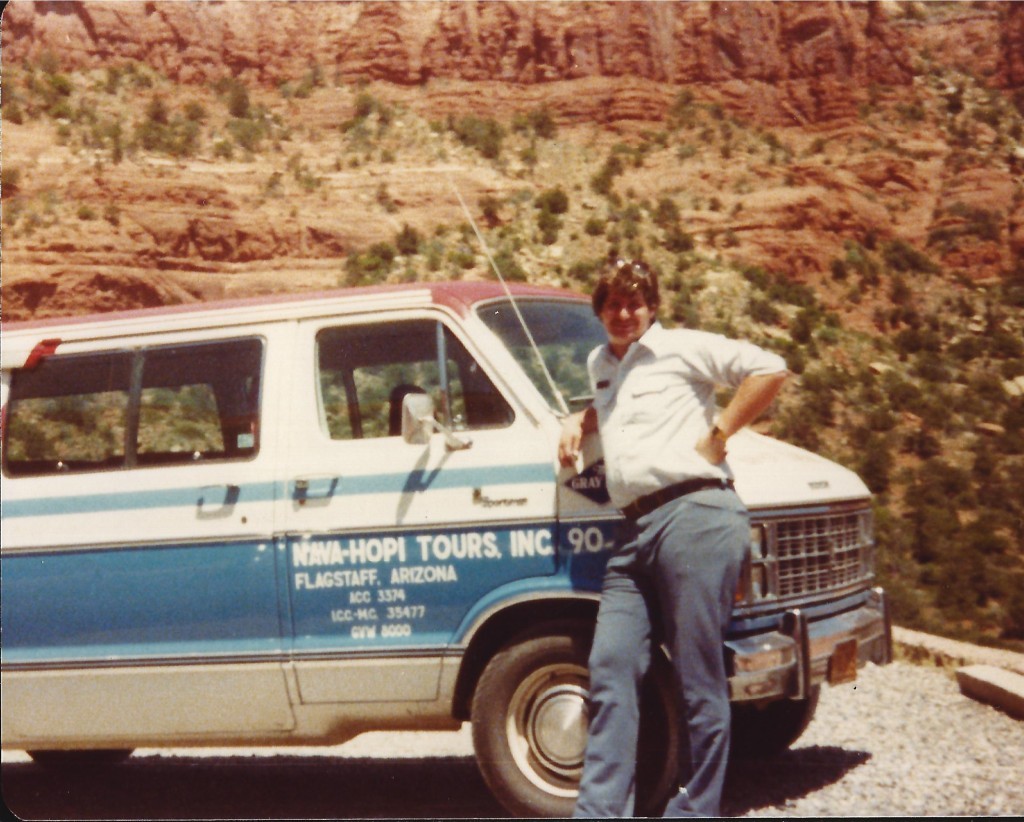 The area around Flagstaff is probably one of the best places around for tourists to see the natural beauty of the southwest.  Just a short drive from Grand Canyon National Park, it is considered the park's gateway.  Yet, there are a number of other places nearby including 7 National Monuments (Wupatki, Sunset Crater, Navajo, Canyon de Chelly, Montezuma Castle, Tuzigoot, Walnut Canyon) and is fairly close to the Petrified Forest National Park.  It is also nearby the Meteor Crater, the Navajo Indian Reservation, the Hopi Indian Reservation, Sedona, Oak Creek Canyon and more.  Native American culture and history abounds as well as an abundance of natural scenery.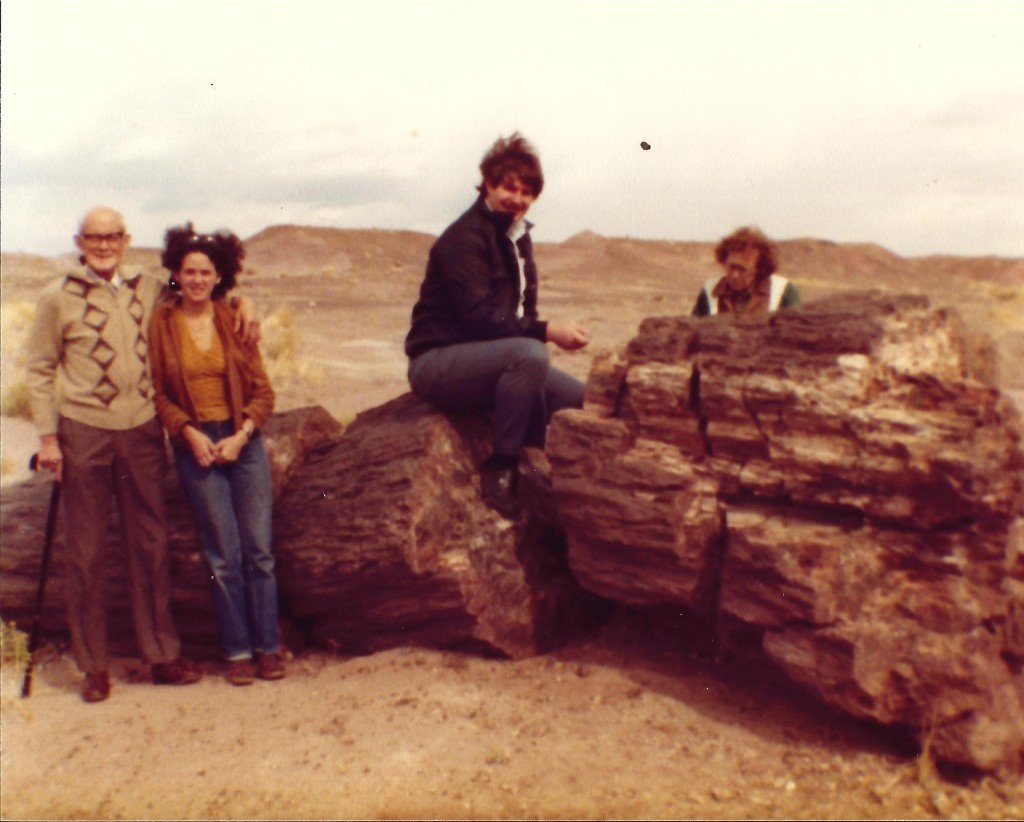 By this time in my life I was already filled with a wanderlust and desire for travel.  This was truly a dream job and I thrived on it.  I loved the great scenery.  There were places that many folks never knew existed, such as Coal Mine Canyon on the Navajo Reservation.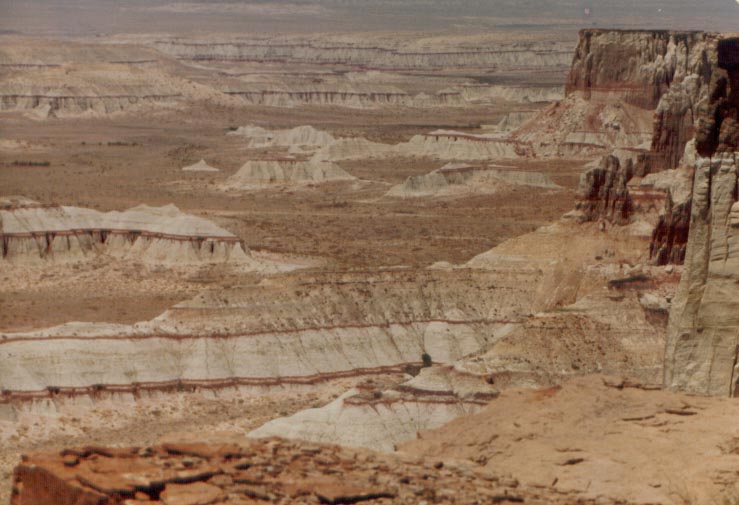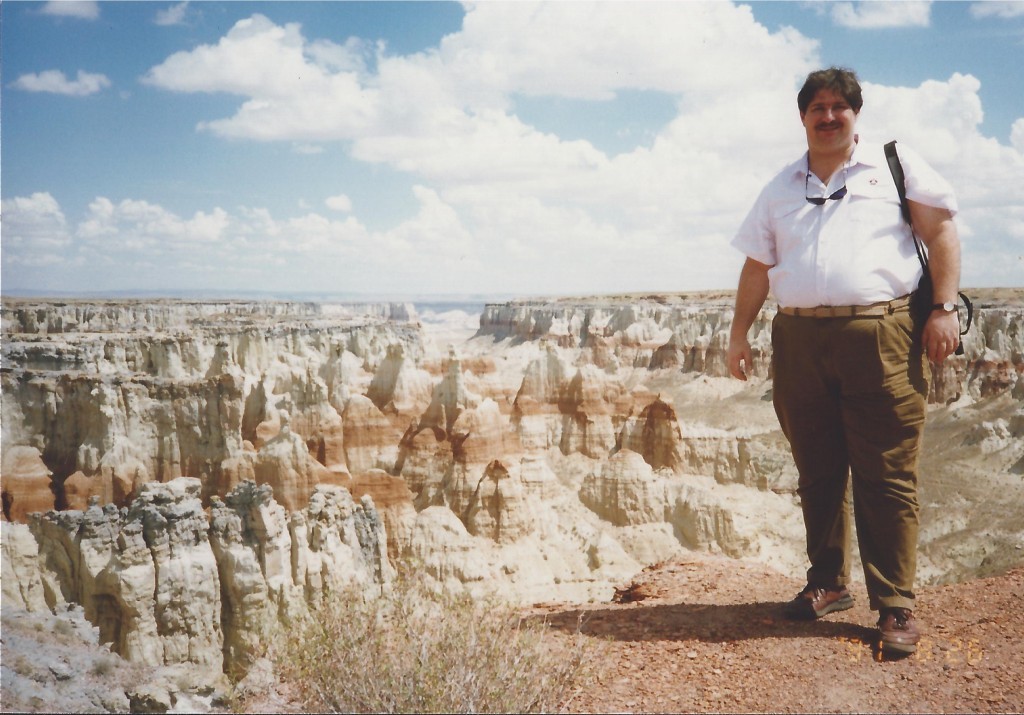 I was always fascinated by my visits to the Hopi Reservation, which sits in the middle of the Navajo Reservation.  The Navajos, though residing in mud hogans (as well as houses), were a tribe that moved around.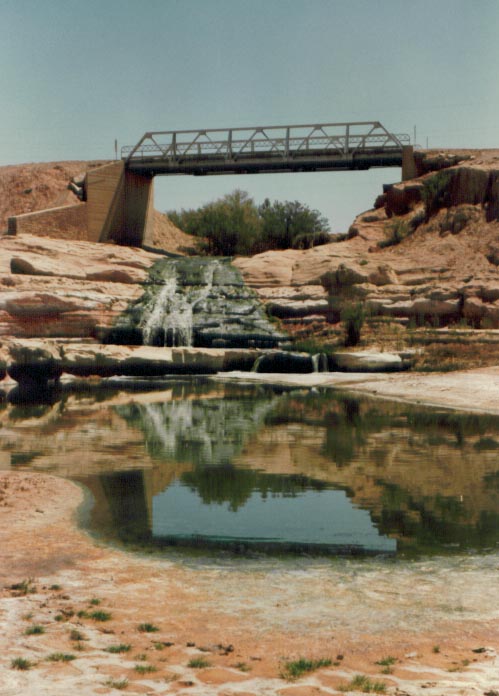 The Hopi, on the other hand, lived in pueblos high on mesas, where they had lived at least since the 1600s.  We frequently took trips to the village of Walpi on my tours.  This place had been lived in for centuries.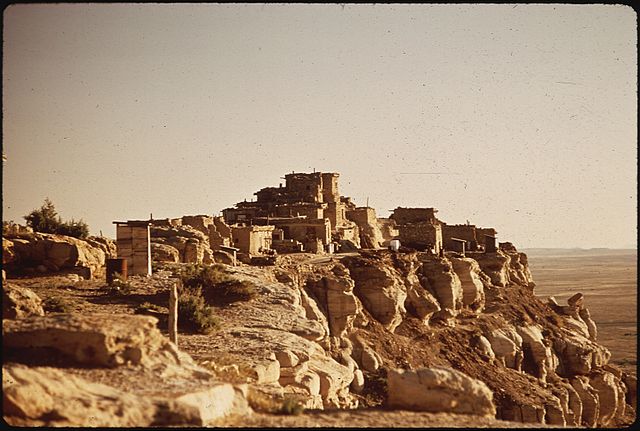 Of course, besides the Grand Canyon, Sedona and Oak Creek Canyon were tourist favorites.  The scenery, the red rocks and the shopping were great draws.  I took over 200 trips there in three years.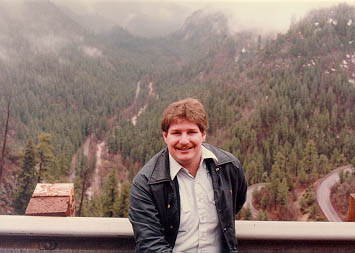 The entrance to Oak Creek Canyon on US 89-A from Flagstaff is a massive drop down on amazing switchbacks.  This drive would scare tourists, especially when in a big charter bus.  I used to tell people to do what I did when I was in the switchbacks — "Close Your Eyes!"  Always got a chuckle….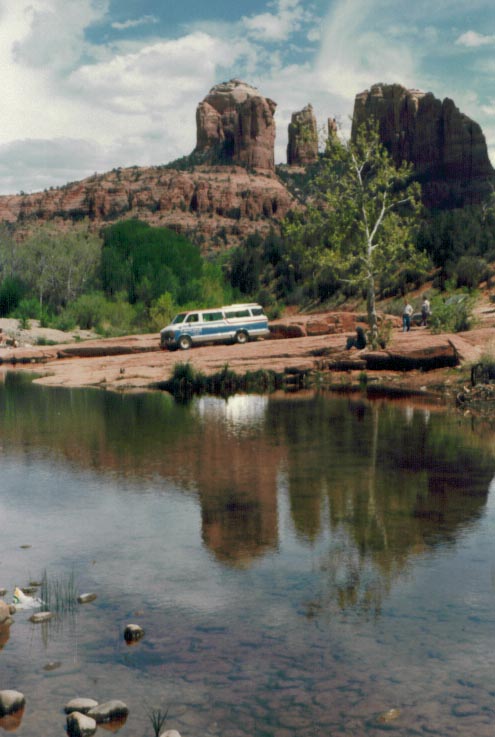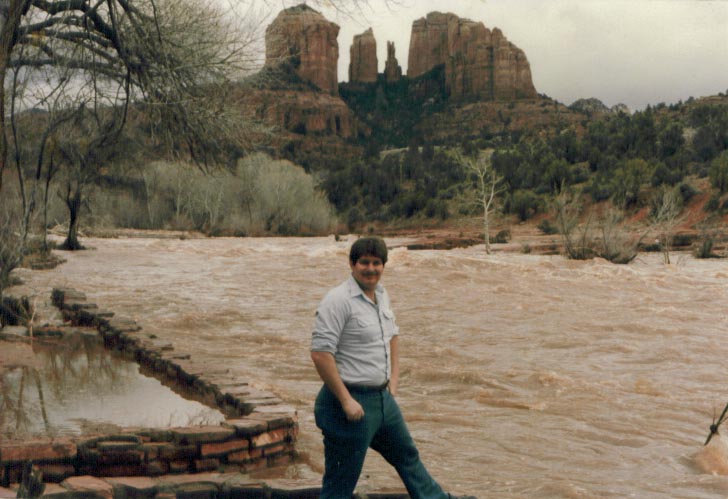 On many trips, I took an alternate route when I just had a van.  We would drive down the extremely scenic (and bumpy dirt road) of Schnebly Hill Road. This drive offered amazing sweeping vistas of the Red Rocks of Sedona.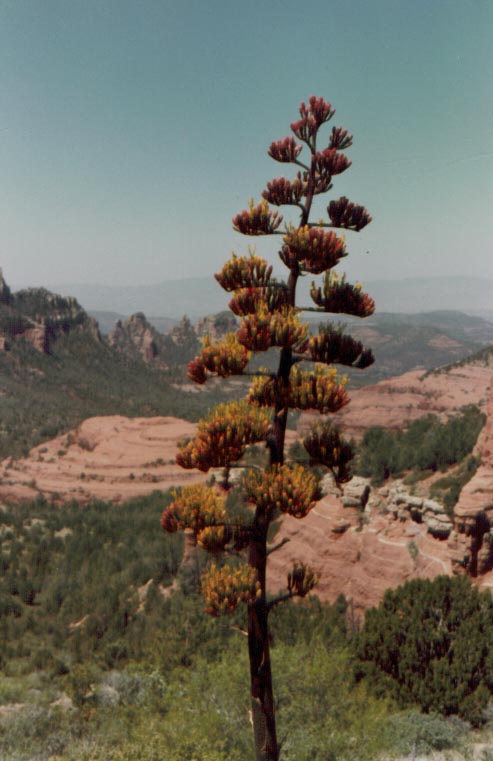 There were other hidden treasures such as the Grand Falls of the Little Colorado River, which is east of the Grand Canyon (and also on the Navajo Reservation) and flows into the Colorado River.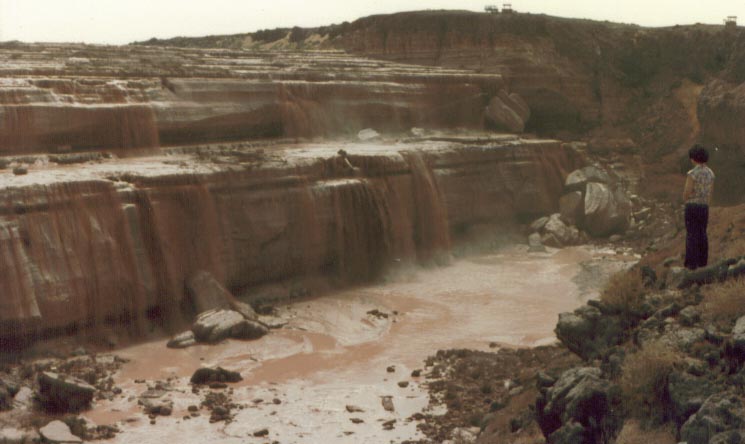 These falls only run a few days a year and sometimes not at all.  But, when the river is running, these are massively impressive, especially in the middle of the desert.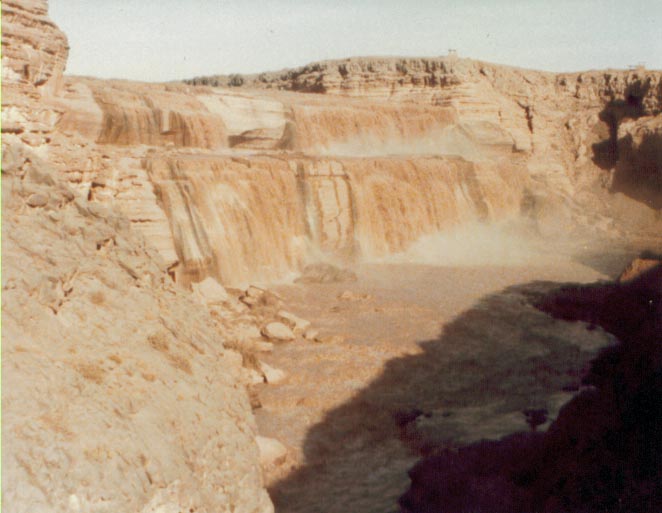 I thoroughly enjoyed my time as a tour guide in the 1980s.  I miss the opportunities to meet folks from all over the world (I took people from every US State and from over 60 countries during my time at Nava-Hopi Tours.)