During the month of April I am participating in the Blogging from A to Z Challenge. The challenge has each blogger select a theme and then do a post thematically from A to Z during each day of April , except Sundays. My blog is number 1337 out of 1670 participating blogs. This year my A to Z posts will take you across the back roads of America to many unique towns. To see what other bloggers will be posting about, check out the link: A to Z Theme Reveal List for 2016
The Y Towns
Yampa, Colorado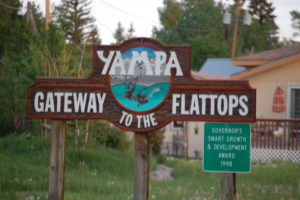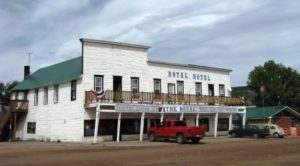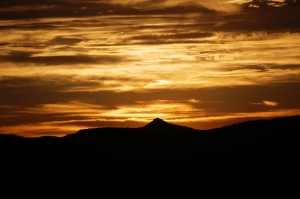 I made my way into Yampa, Colorado late on an afternoon as I drove from Idaho to Texas in 2013.  The town is south of Steamboat Springs on Colorado Hwy 131. I got a photo of the town sign and a lovely sunset while there and then continued on to Eagle for the night.  Yampa is set in a valley near the Flattop Mountains, a mountain range located in Colorado within the Routt and White River National Forests.  Only about 400 people in the town, it did have a rustic hotel called the Royal Hotel, which sadly burned to the ground in January 2015. See my post on my complete Colorado trip HERE.
West Yellowstone, Montana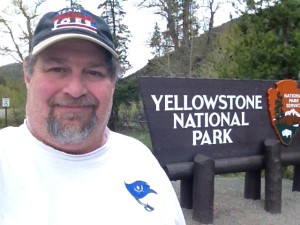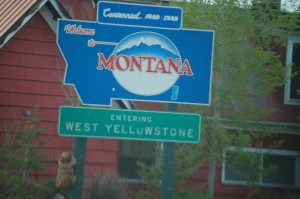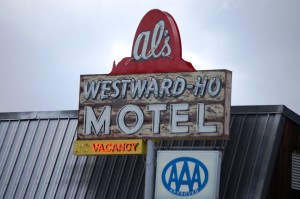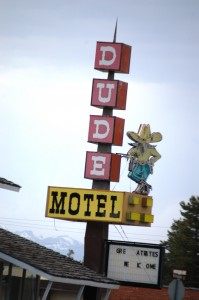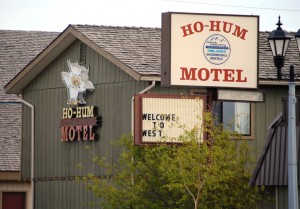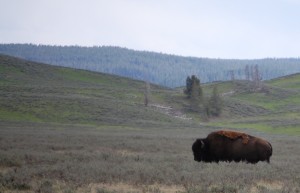 My first venture into West Yellowstone, Montana took place in 1972 on a hitchhiking trip from Bozeman (I actually was running away from home as a 16 year old).  I helped a family move.  I was enthralled by the tall pine trees and fresh air.  I didn't make my back into the town until 2013.  Even then, I only really had time to pass thru the town.  I have since made a few trips through Yellowstone National Park, but still only been through West Yellowstone on that 2013 trip, which is what the photos above represent.  You can see my entire trip from Gillette, WY through Cody and into West Yellowstone HERE.
Yellville, Arkansas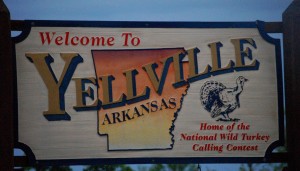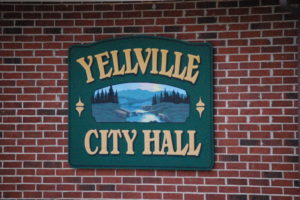 I drove through Yellville, Arkansas in 2010 on my way to Flippin, Arkansas (see my F Posts).  One of those towns with a unique name,, it was originally known as Shawneetown until Marion County became a separate county in 1836 and the citizens petitioned for a Post Office. It was granted, with the then county clerk, William Kavanaugh, named as Postmaster. At that time Yellville was chosen as a name for the town, in honor of an early day Governor, Archibald Yell.  The town is in the midst of the beautiful Ozarks and is part of a lovely drive on US Highway 412 east of Harrison, Arkansas.
York, Nebraska (Honorable Mention)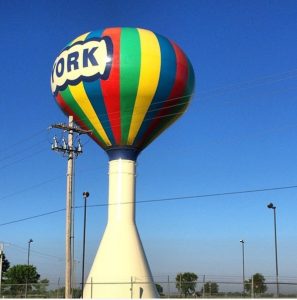 My final note for the Y Towns is the town of York, Nebraska.  I only mention it here as it has one of the most colorful water towers I have seen on my many travels.  Pictured above., the town is at the intersection of Interstate 80 and US Highway 81.
Did You Miss My Other A to Z Challenge Posts? Click on a letter below to see the others.
A B C D E F G H I J K L M N O P Q R S T U V W X Y Z
Learn More About the A to Z Challenge and visit hundreds of other participating blogs (click logo below)