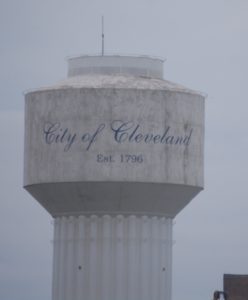 I recently made a trip up to Cleveland to visit family in Little Italy (see the post about the Little Italy neighborhood HERE).  While there, I got to spend a day with my sister and her husband visiting sites in and around Cleveland as well as a few small treks on my own.  With the challenge of only a couple of days, I made it a point to visit some of the quirky and offbeat sites as well as a couple of historic things.  We saw a good deal of Cleveland and also visited the Kirtland area, which will be added to a different post.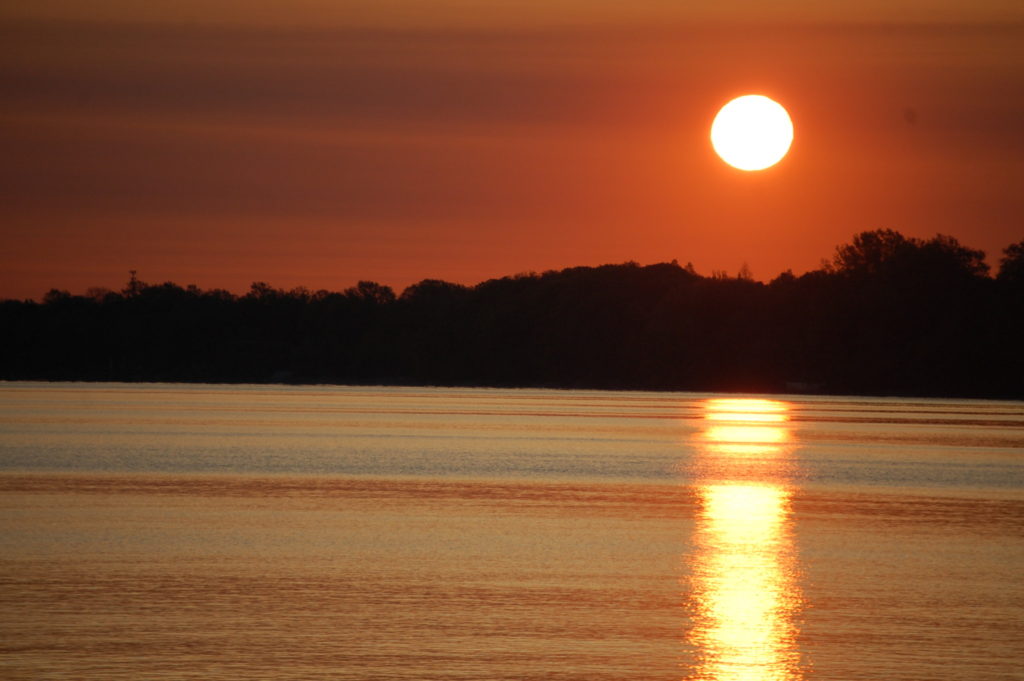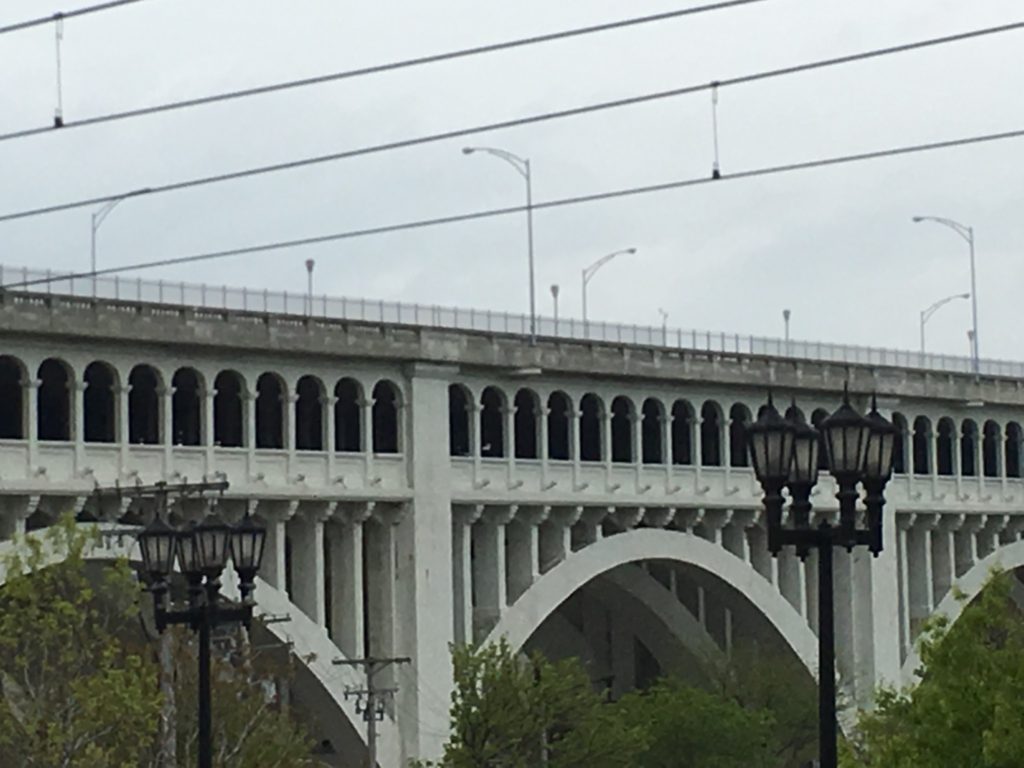 I never knew about this amazing monument.  The monument consists of a 125-foot black granite shaft erected on a square base constructed of rough-hewn granite blocks trimmed in sandstone and housing a memorial building. The shaft divided by six carved bands which list the names of battles in which Cuyahoga soldiers fought and is topped with a bronze statue of the "Goddess of Liberty" signifying loyalty to United States. Four bronze groupings at its base depict the four branches of the Union Army— the Navy, Cavalry, Infantry, and Artillery.
Following are a few more photos from the monument —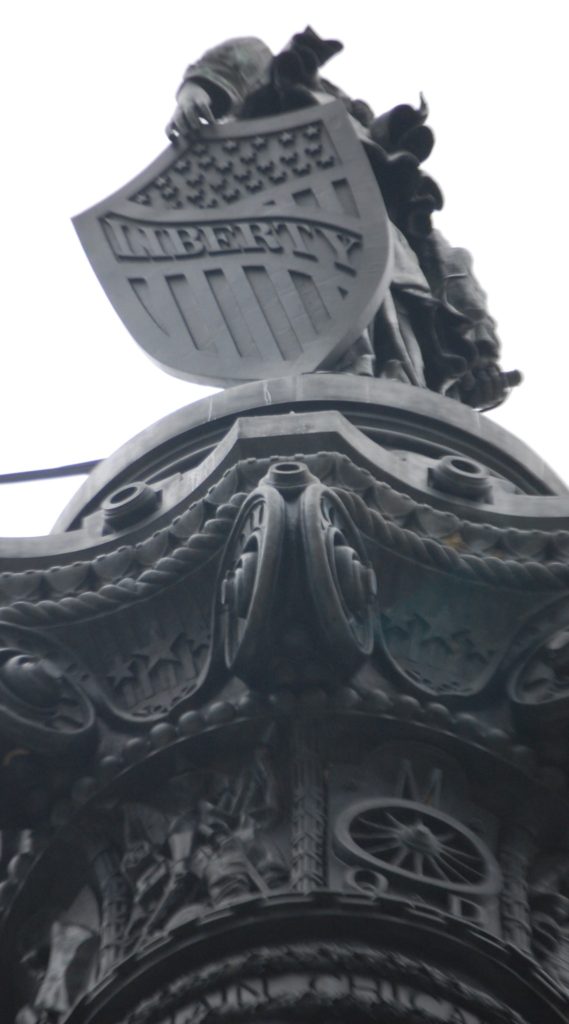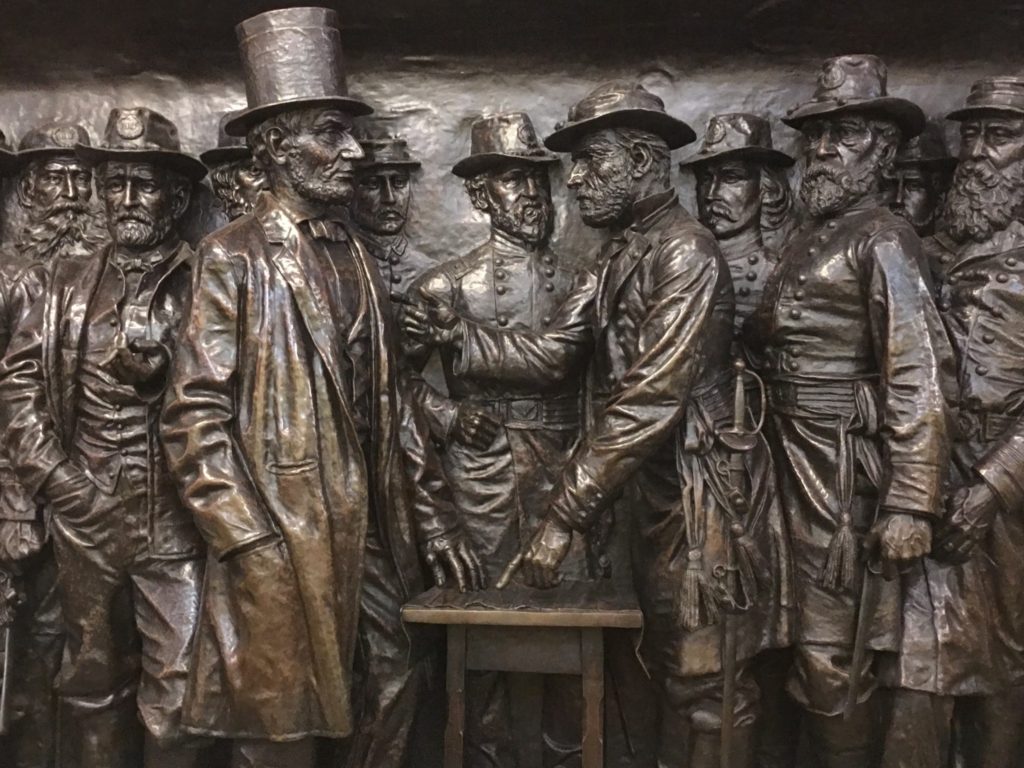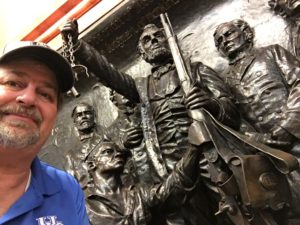 Also in the building,  above the tablets, on the east and west walls are the bronze busts of officers who were killed in action. Above the north side door is the bust of General James Barnett, and above the south side door is Captain Levi T. Scofield. The foundation of the column centers the room. On each of the four sides are bronze relief statues portraying the Beginning of the War in Ohio, The Emancipation of the Slave, the Northern Ohio Soldiers' Aid Society, Sanitary Commission, and Hospital Service Corps, and The End of the War.