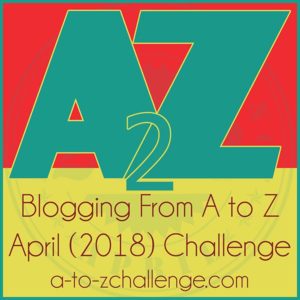 Friends out there in interweb…its that time of year again!  April is the "Blogging from A to Z Challenge" and for the third year in a row I will be participating and posting daily for the month of April, each day featuring the letter of the day.
Today I have chosen to reveal my theme for the 2018 version of the challenge and hopefully it will be fun!
During a good part of April I will be traveling across the United States and so my posting time will be limited.  Therefore, this year will feature a random (yet alphabetical) selection of photos I have taken from my nearly 20 years of back roads travel in the United States and Canada.  I may even throw in a few random shots from other trips to Japan, Mexico and the Philippines.
America's Back Roads: A Grab Bag of Places in Pictures
My photos may be like the one above (Letter A) or may be of unique objects like the one below (Letter P – Pistachio – though it is from Alamagordo, NM).
I have taken 1000s of photos along the Less Beaten Paths of America and I continue to share them here and in social media.  I hope you will enjoy the ride with me on this A to Z adventure across America's back roads!
Also — a reminder that you can get my first book, available on Amazon: Less Beaten Paths of America: Unique Town Names (GET IT HERE).  I am working on Book 2 – Less Beaten Paths of America: Quirky and Offbeat Roadside Attractions, which I hope to have available on Amazon by the end of March 2018 or mid April.