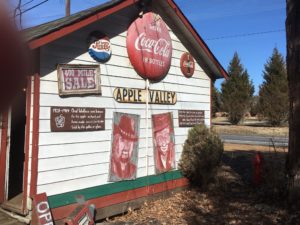 Down in southwestern Kentucky, Calvert City (near Paducah) there's a little back road (actually US Highway 68) that takes you to a place called Apple Valley Hillbilly Garden and Toyland. It is not necessarily what you would think of as a "garden," but it is certainly hillbilly fun. And the toyland is amazing!
I visited there in early February 2018 and had a real good time with the proprietor Keith Holt who, ironically, looks like a hillbilly!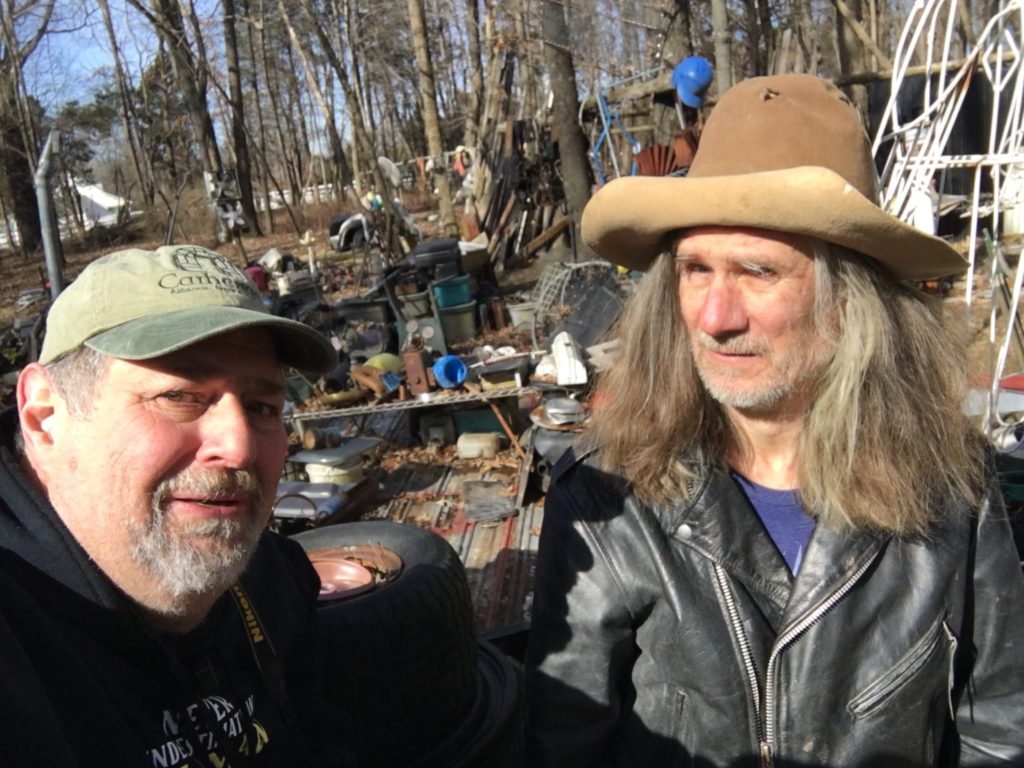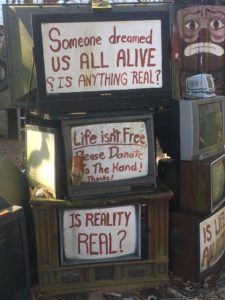 I will tell you upfront, this place is not for everyone. Some people may look at it is a big junkyard. Others, like myself, look at it as a large folk art gallery. And, along with that is a fabulous toy collection and some smaller collections of things such as soda cans and beer cans, among other things.
When I arrived, I was met by Keith. In his late 50s or early 60s, Keith has shoulder length hair and a penchant for puns! Right down my alley!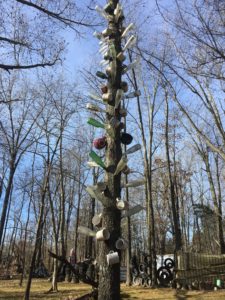 But Keith is also a folk artist. He has taken all those bottles, old tires, old furniture in computer monitors and wires and cords and any other items it some people might consider trash and then turn those into a fun "garden." And he is built it at one level more for creativity by making sure that each story about each piece is some sort of a pun or play on words.
Keith has created at least 40 or 50 different "pieces" that are stretched over what is probably a good acre of land. He is more than willing to take you on the grand tour and walk you around and tell you the stories behind each of the pieces of art did he is created.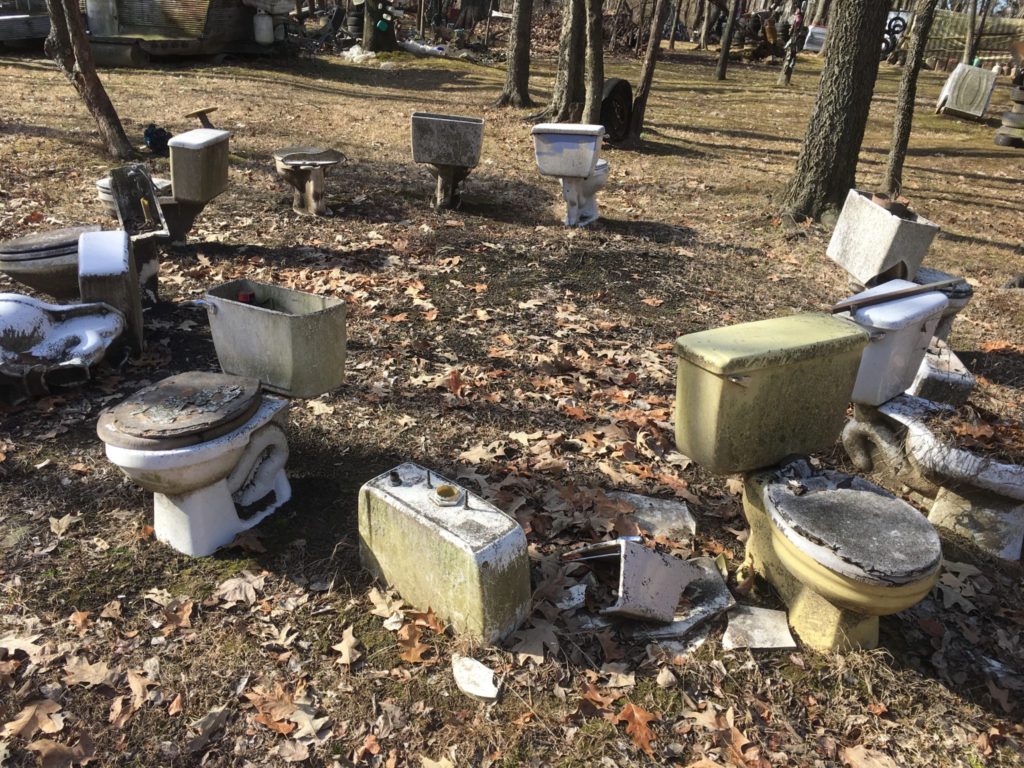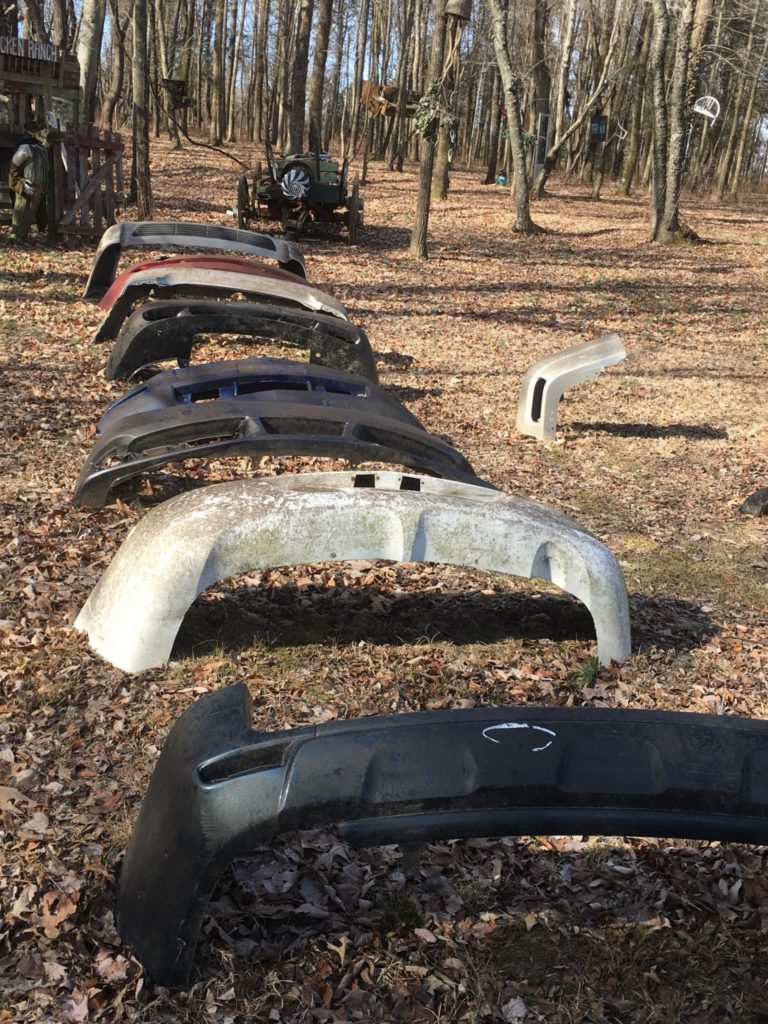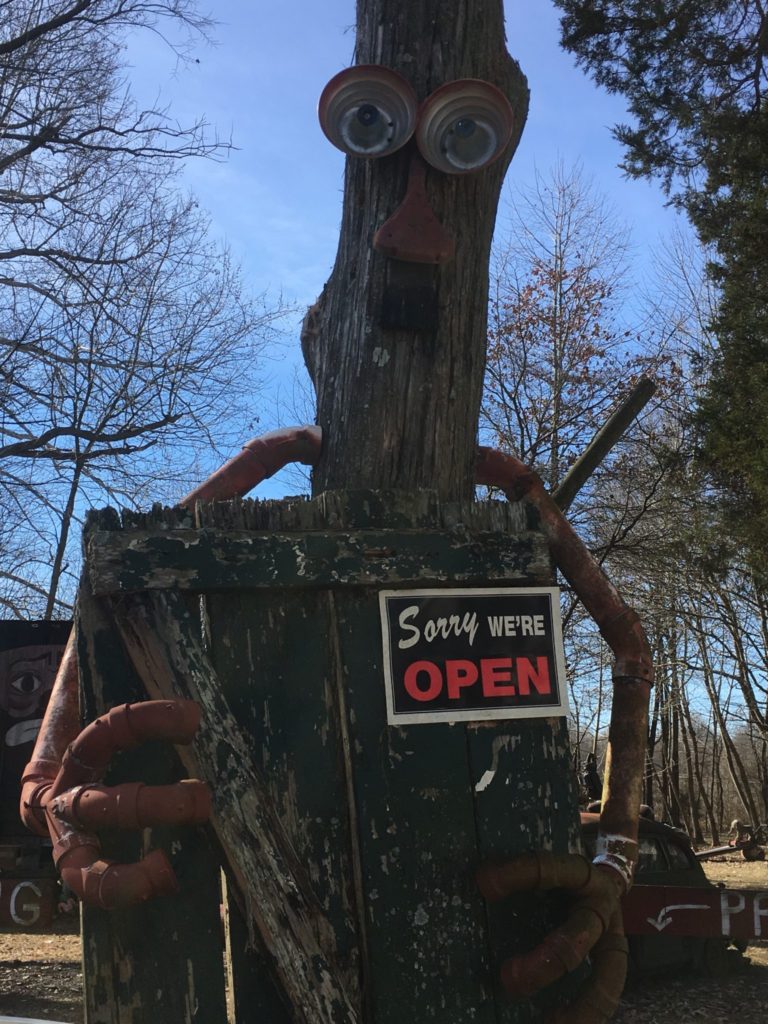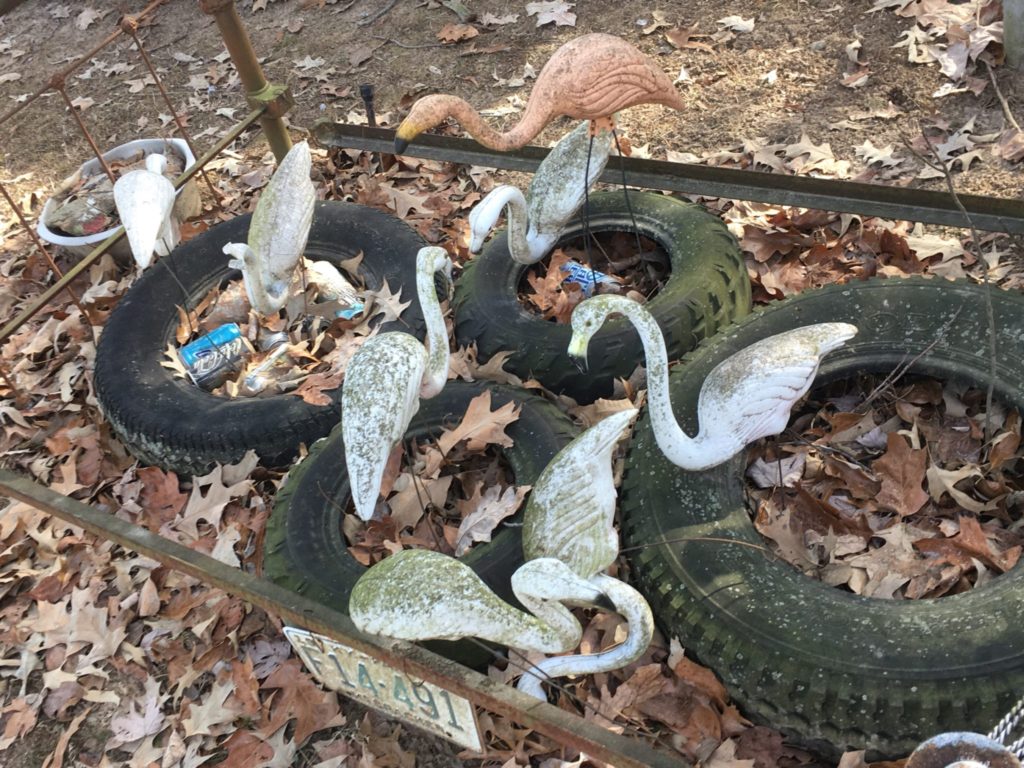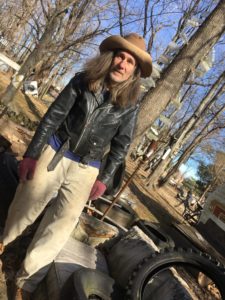 I got my biggest chuckle out of a large circle of old toilets which I adoringly called "thronehenge. (see above photo)" He has another place with a couple of old mattresses and box springs and, of course, calls them his hillbilly springs or something like that. He has a Christmas tree that has a number of cans hanging from it. The tree is adorned with "Bud lights." How Christmas trees have to have lights, right?
I also got a kick out of a display right near the front that had four or five computer monitors including one on a snowboard. This display was called "surfing the web." Ha ha Ha ha ha!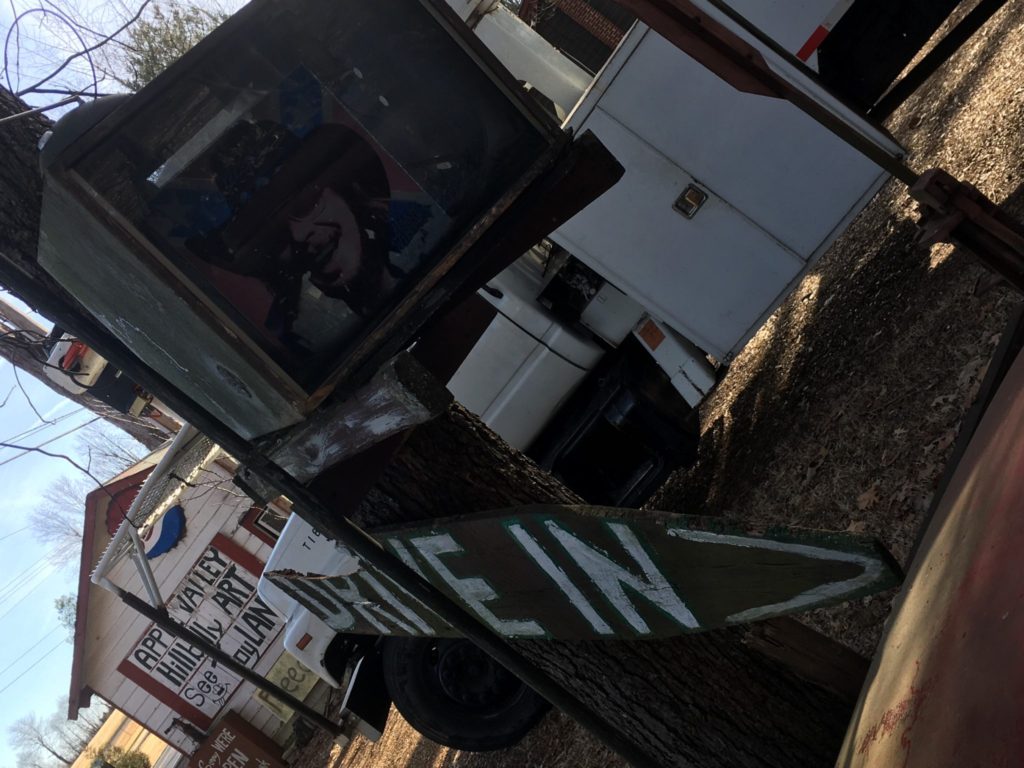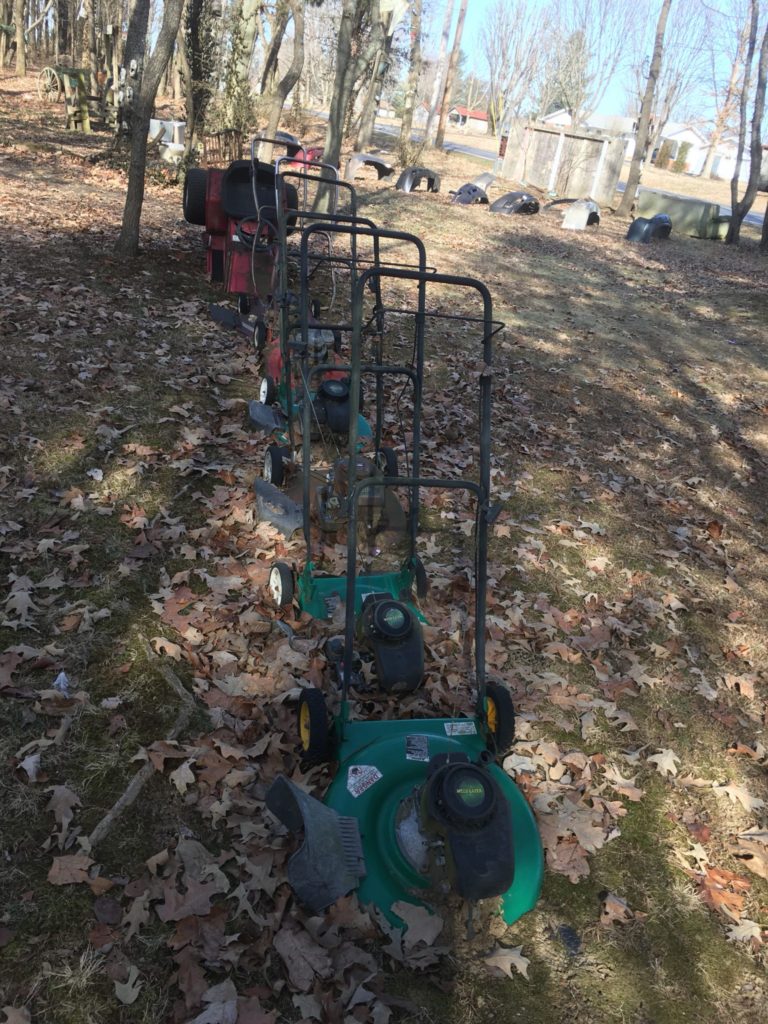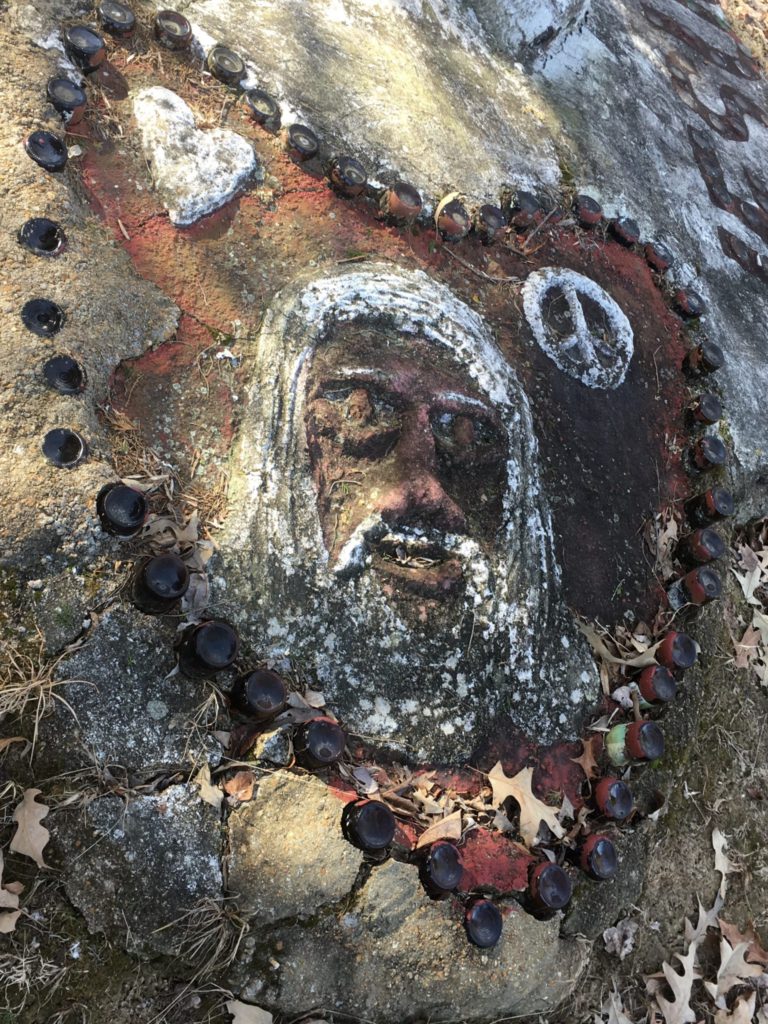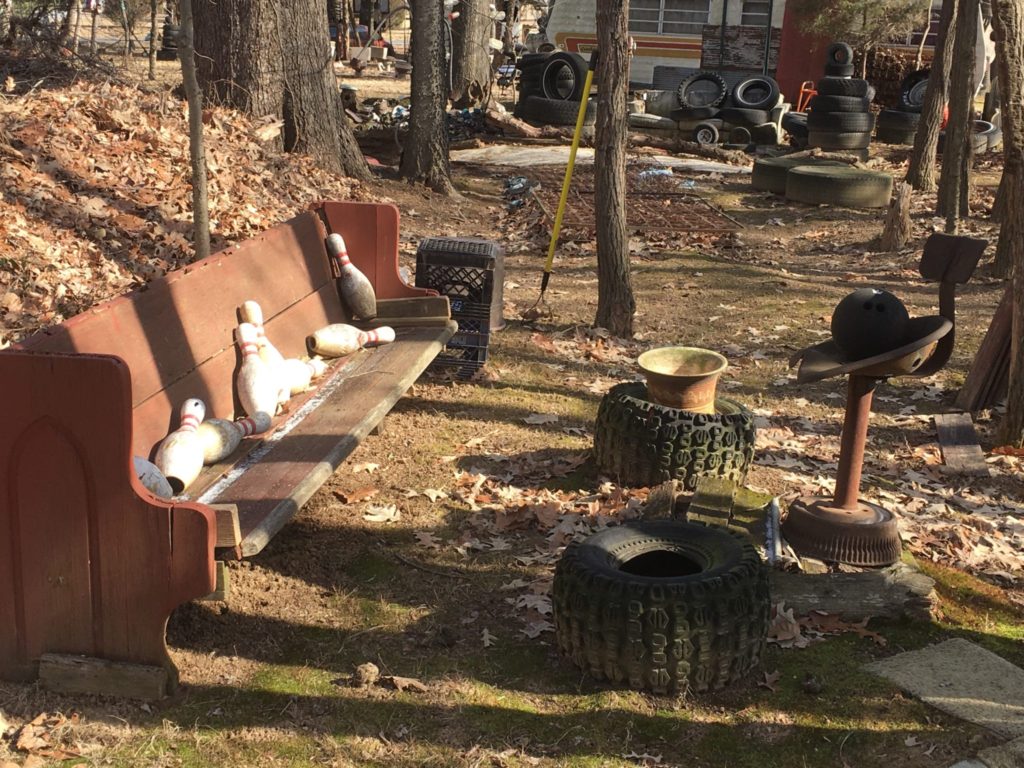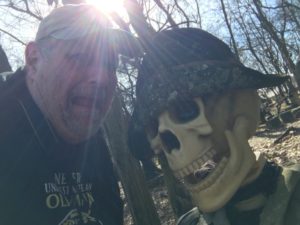 Keith was throwing out stories to me left and right and puns front and backward. But, as a good blogger and a promoter of sites like this, I don't want to ruin everything for you, the possible visitor, so you can make your own  visit and enjoy the PUNishment directly from Keith's mouth! That is definitely the best way to go!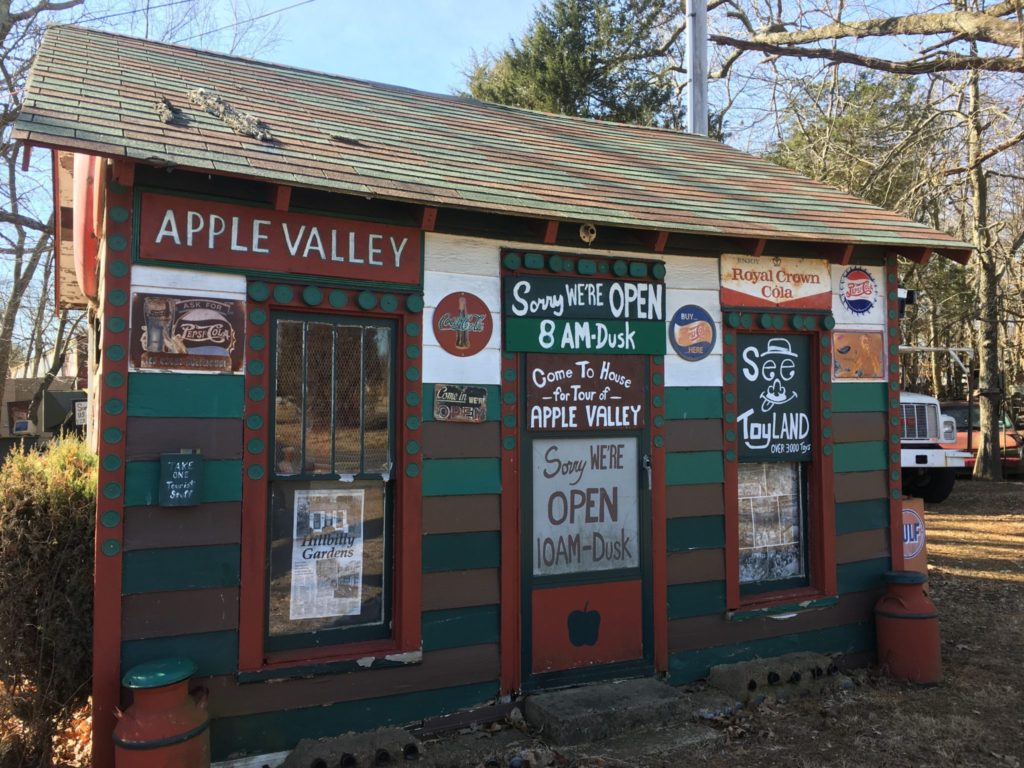 Keith's Grandpa Oral Wallace bought an apple orchard and a two room house on 6 acres in November 6, 1928. According to Keith's website:
"He started making apple cider and selling it at his new produce stand called "Shady Nock". Then he built an under-ground still hidden in the barn and open up an auto camp with small zoo. He was a musician, so he performed for the guest. In 1931 after hearing HWY 68 was going to be paved the house was added onto so there would be a room to rent. The wood that was left over from the house was used to build a small country store (14'x14′) called Apple Valley. In this small space they had a small barbers chair where Oral would cut hair and a four seat diner where they served chicken dinners.  March 24, 1939 Gulf gas was added. Store/gas station closed down when Oral died February 28, 1964. Grandma Myrtle Wallace went back to selling stuff on the produce stand until 1988. Then in 2005, a change blew in !"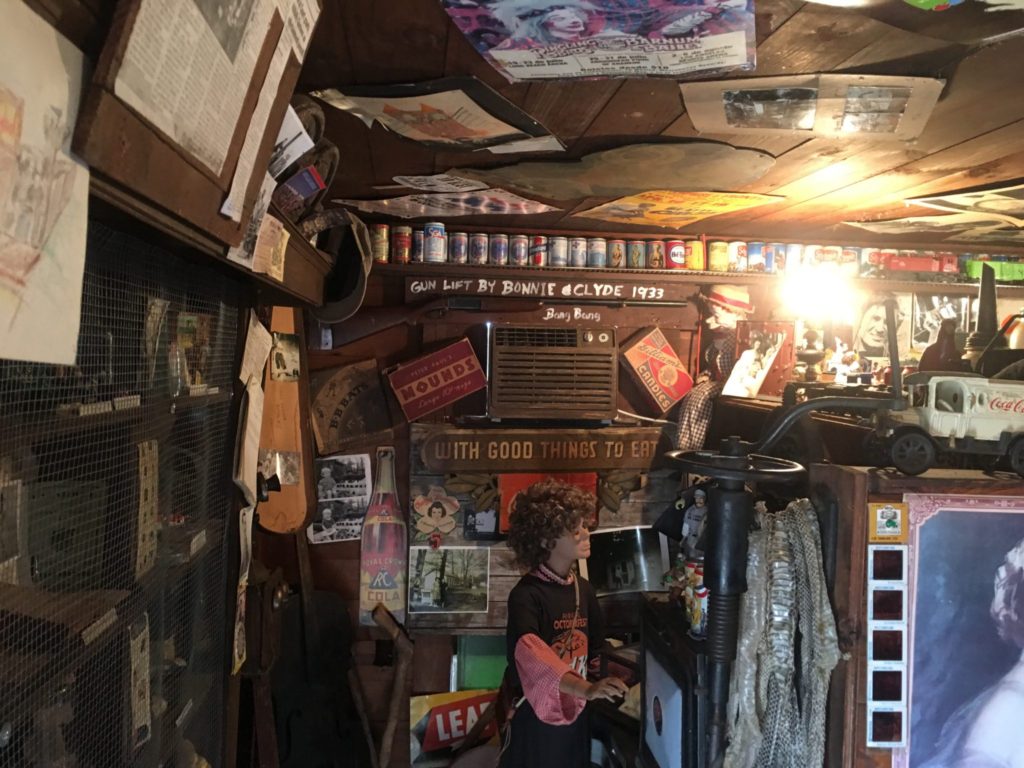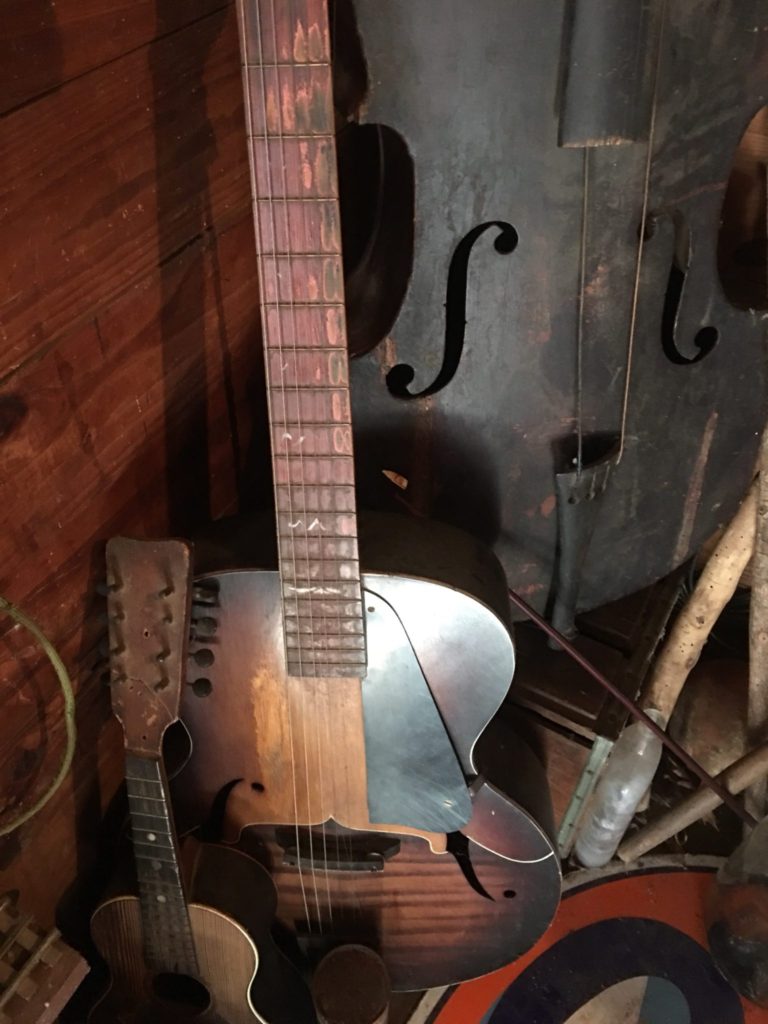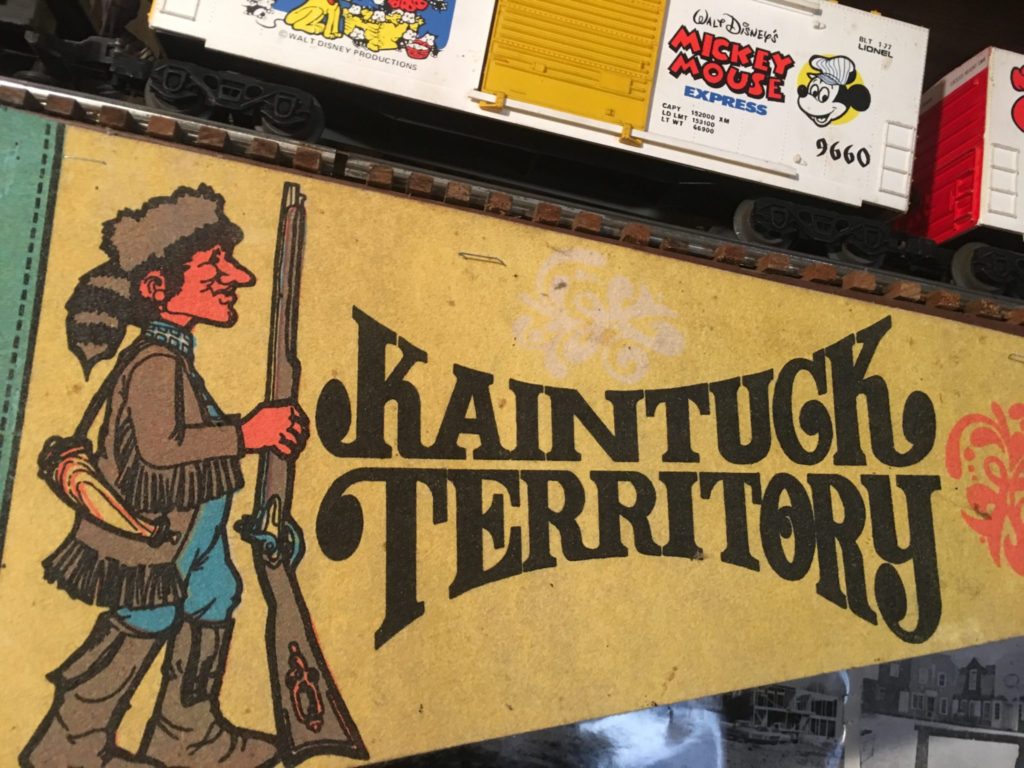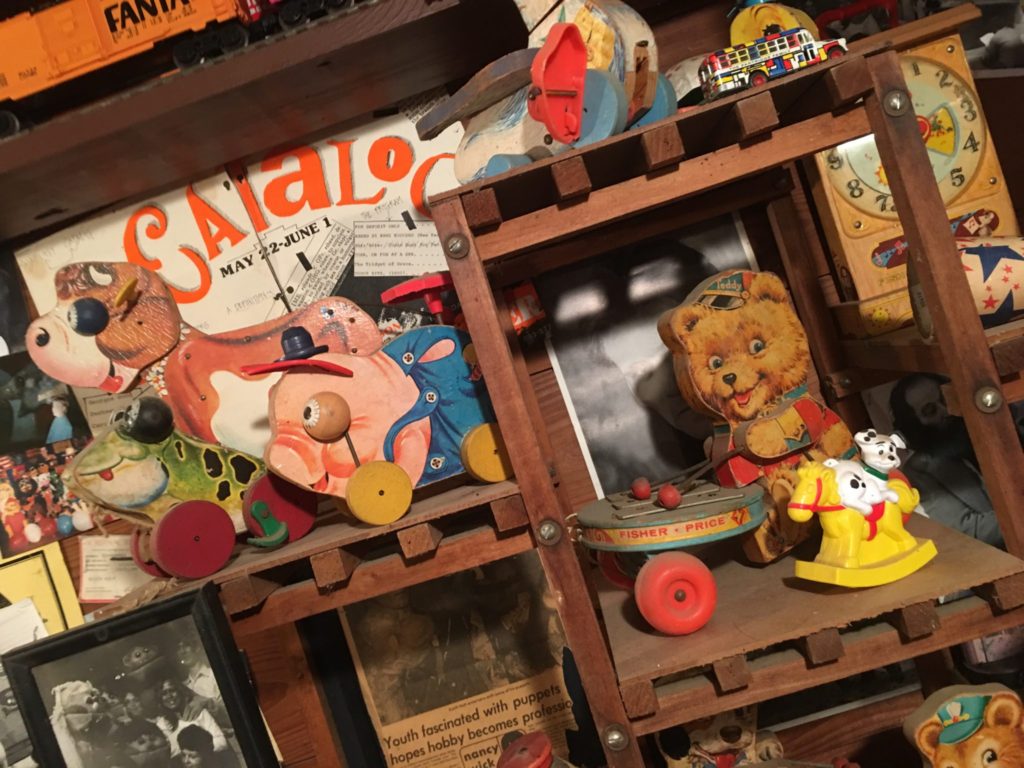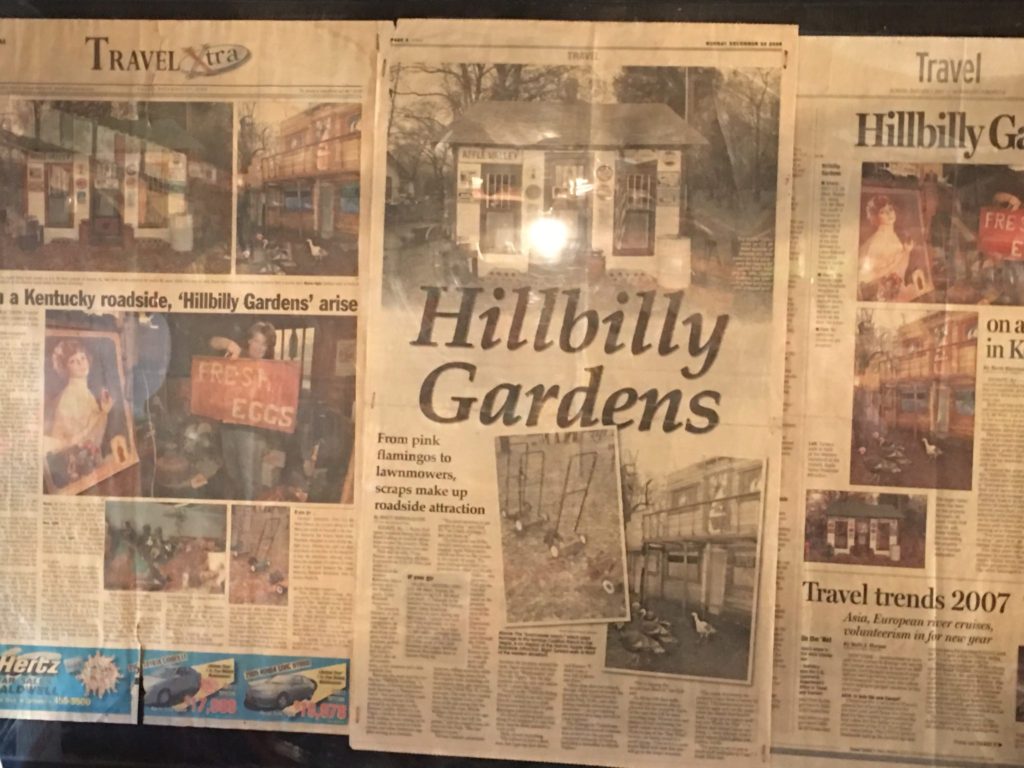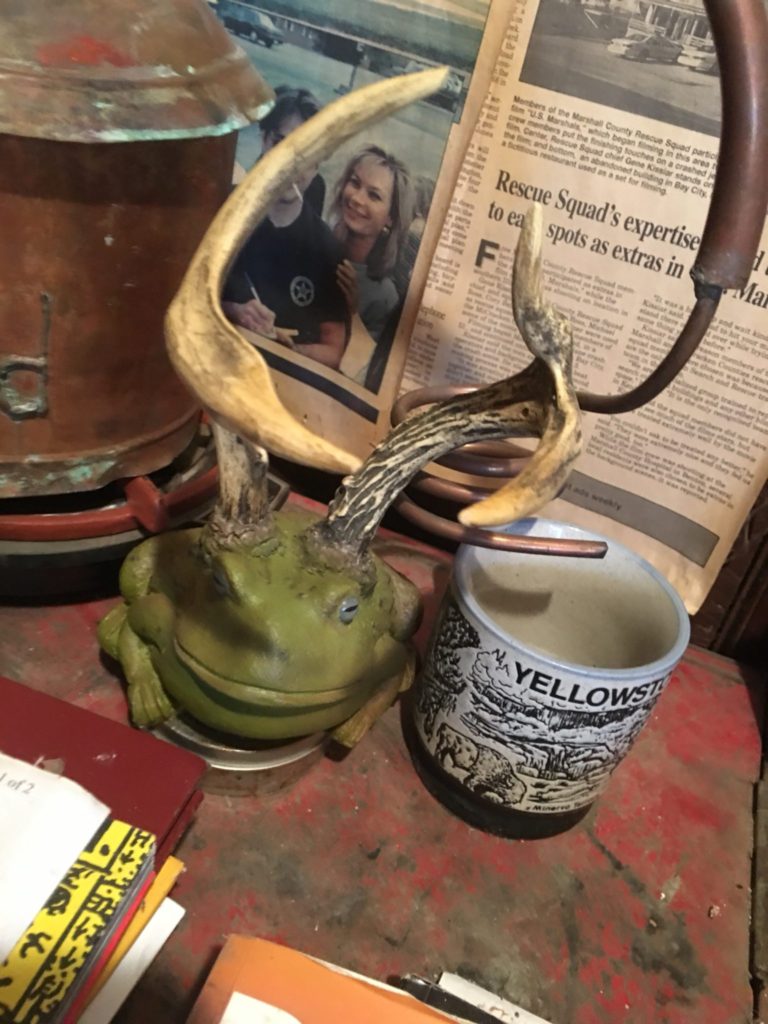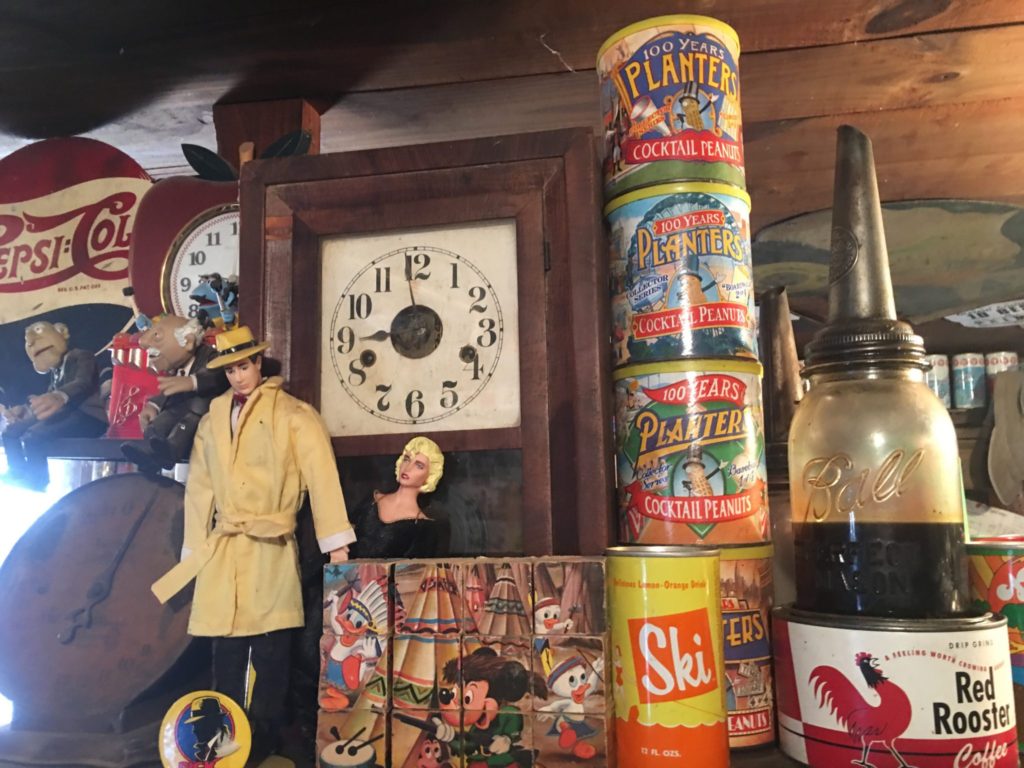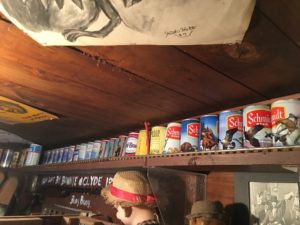 That particular room is now filled with a lot of memorabilia about the early beginnings of Apple Valley. There is the old violin and guitar that belonged to Grandpa Oral.
There are hundreds of old soda and beer cans throughout the little building.  As a collector (when I was in junior high school), I was thrilled to see the old things, many of which are not around any more.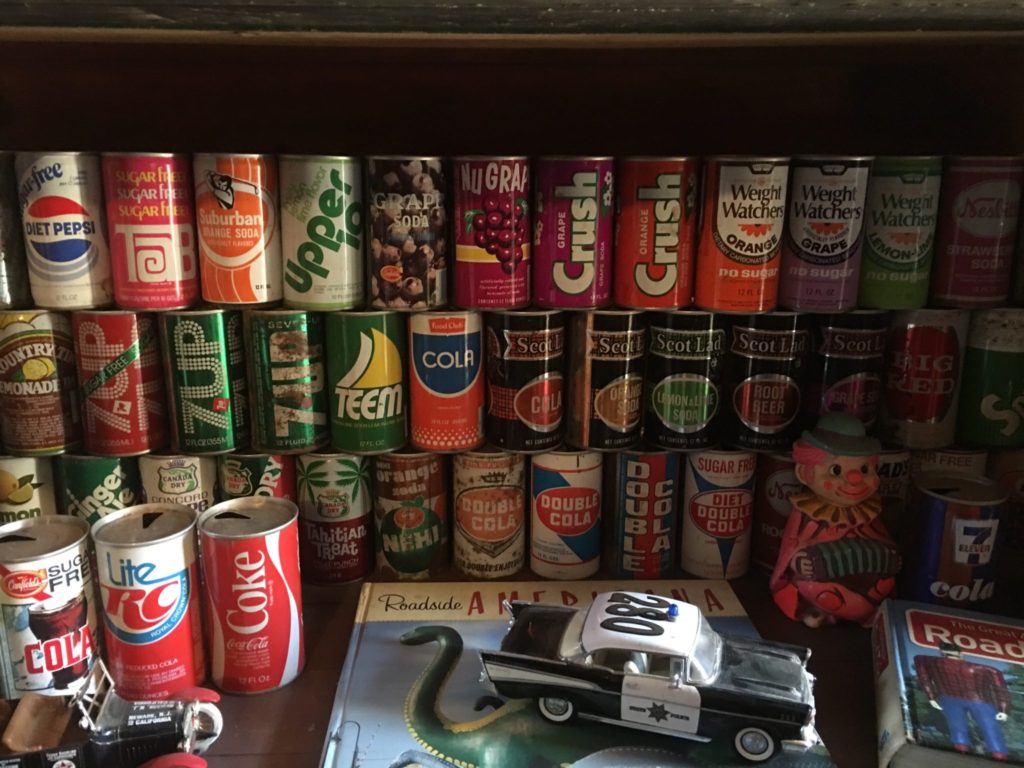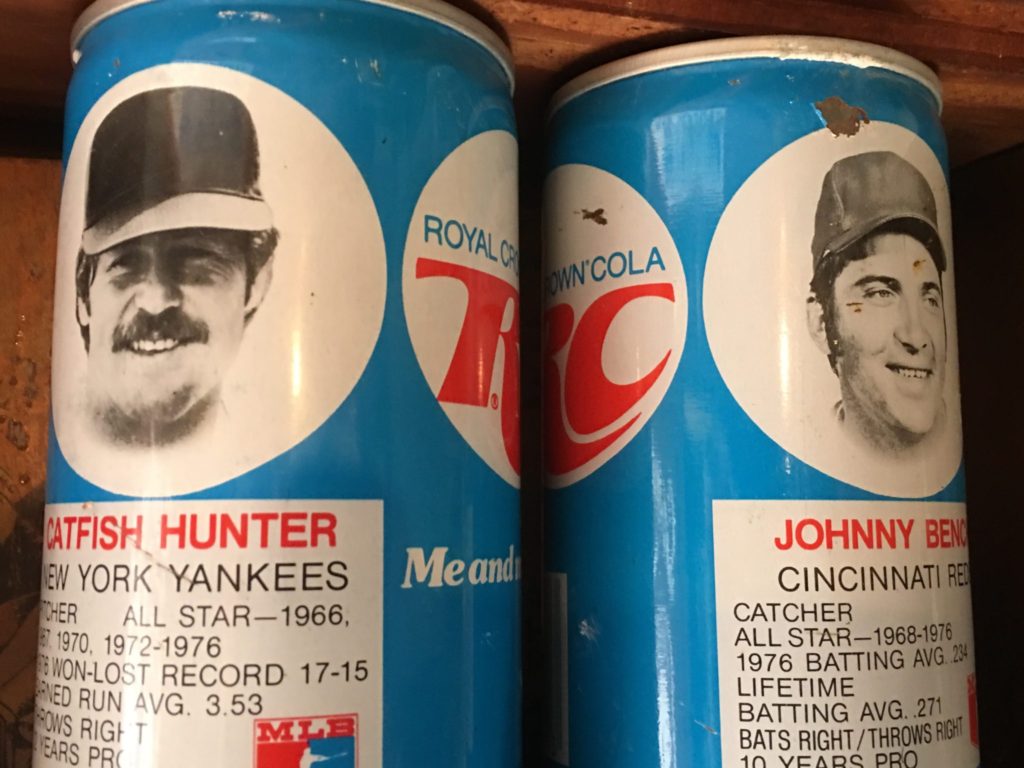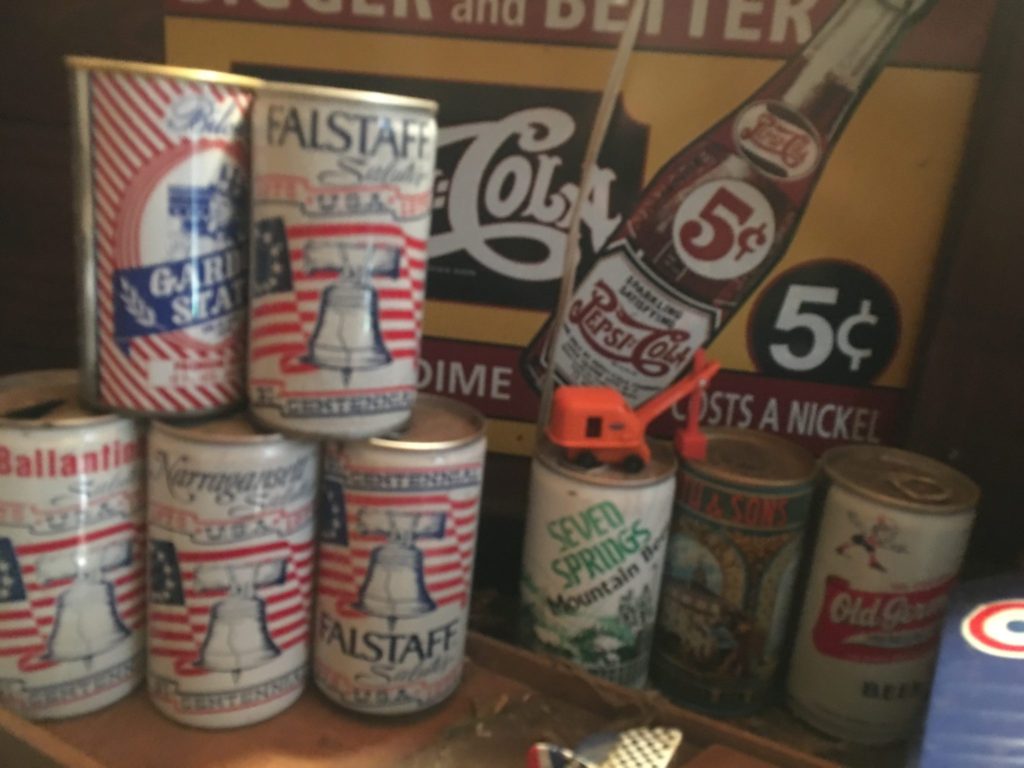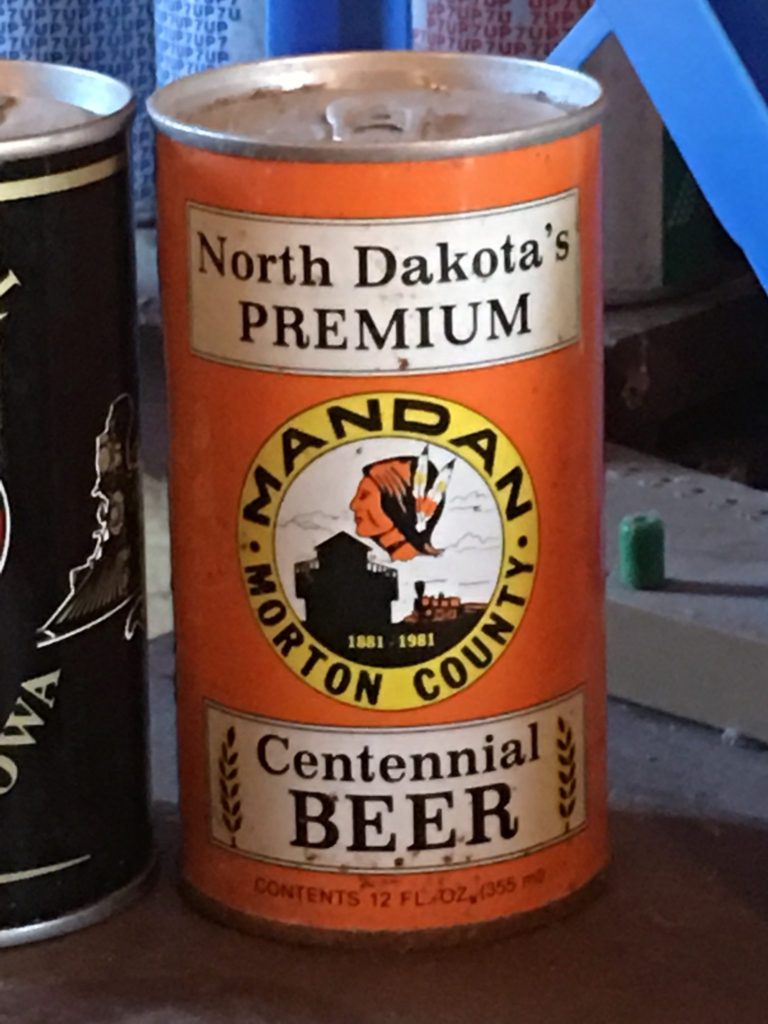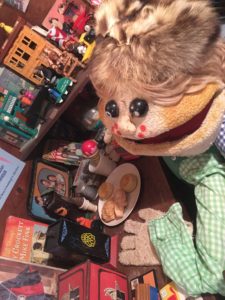 Before moving from California to Kentucky, Keith was a puppeteer, actor and artist. He made and performed with puppets. Many of his puppets are also on display in this little building.
But, it's a good proprietor and guide, Keith with sharp enough to leave the best for last. He walked me back to the yard and into a larger building in the backyard area and I was overwhelmed by the thousands of small toys and characters that he is a mast and put on display in this little place.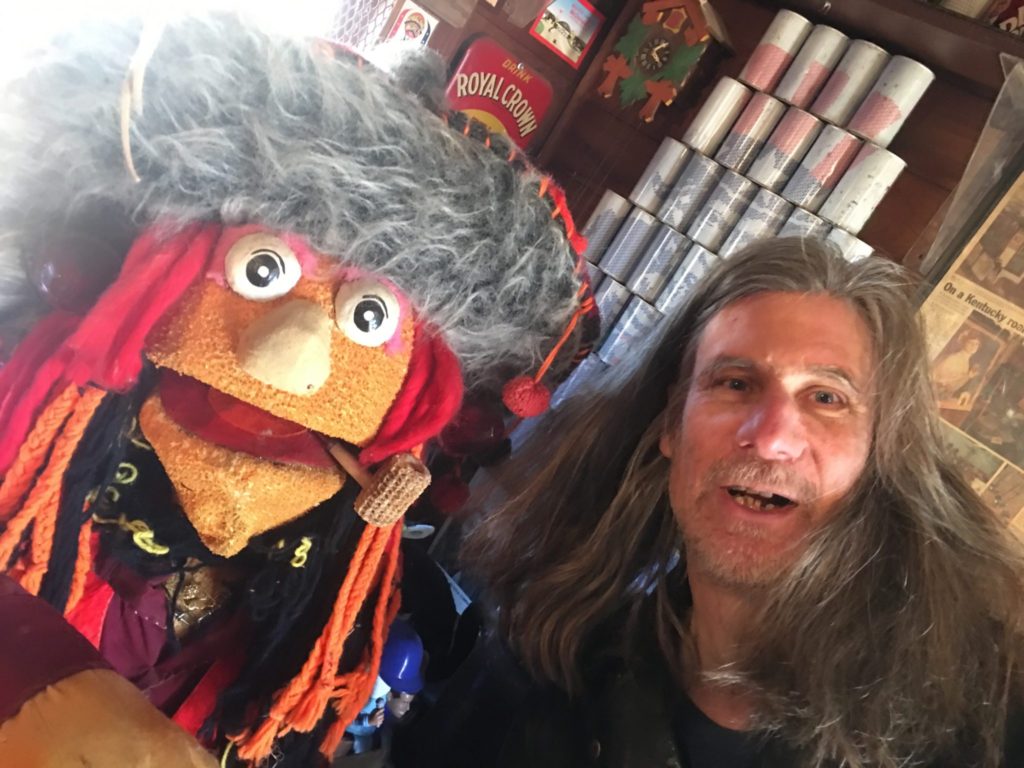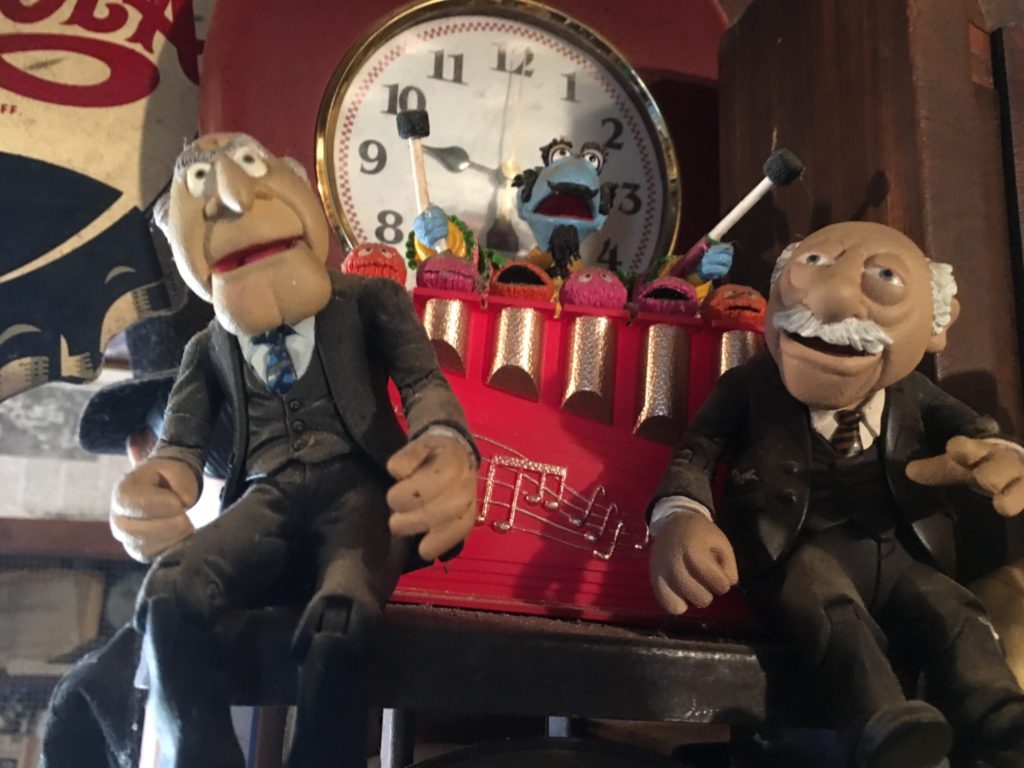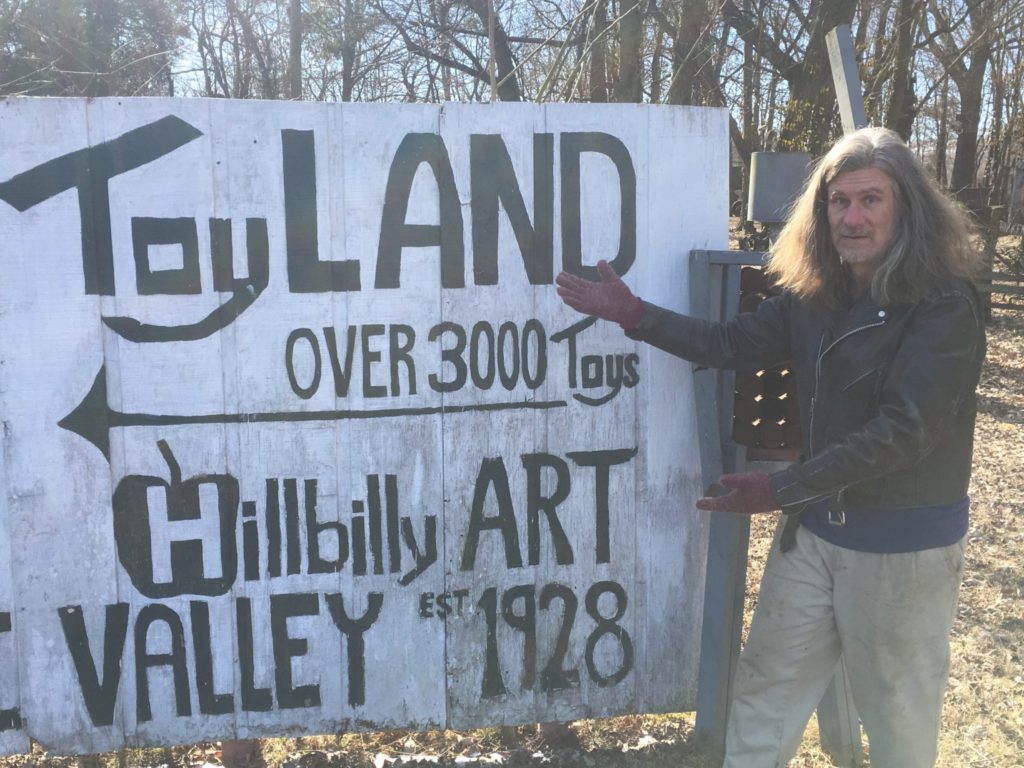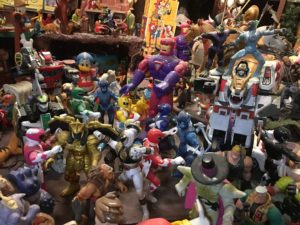 In the Toyland there's everything from Star Wars to the old little green soldiers that I used to collect as a young child. And anything in between that you can think of. Cars, trains and thousands of participants in the form of little creatures.
This is one of those places where you would need a few hours to actually see and identify all of the pieces.  So much!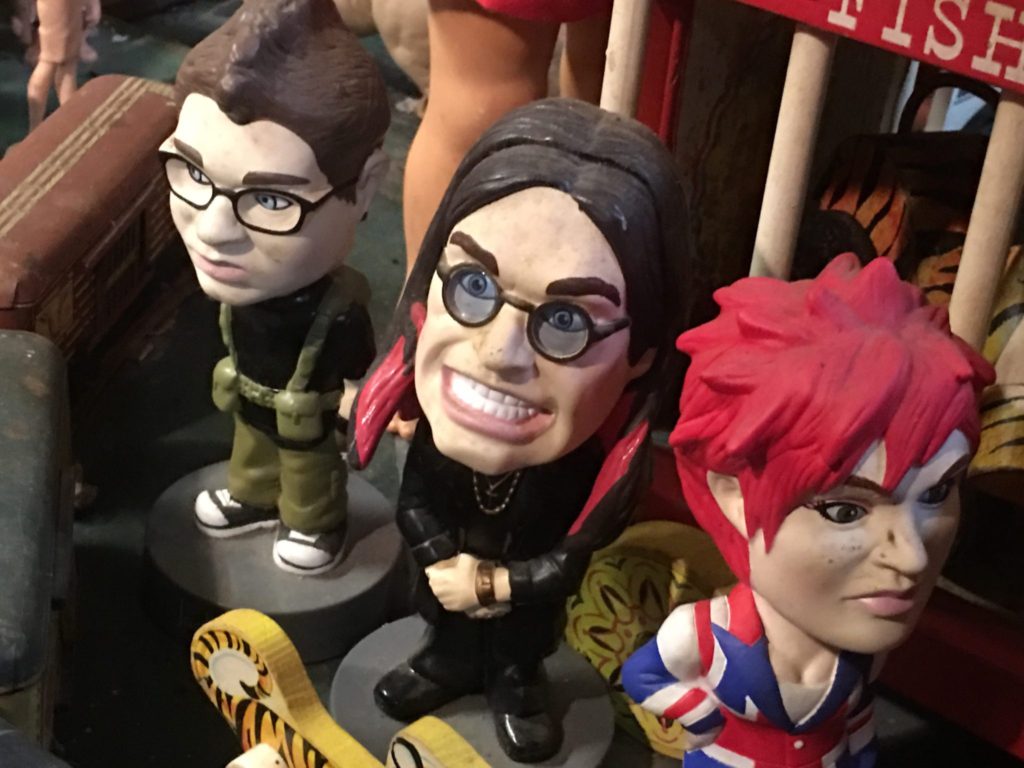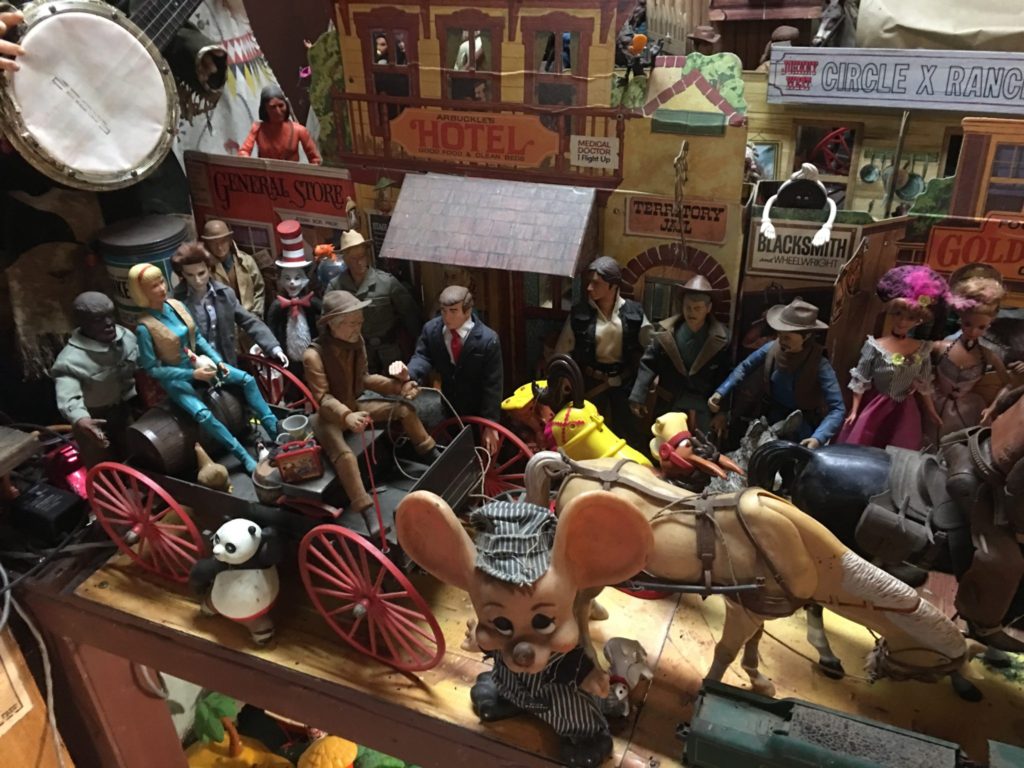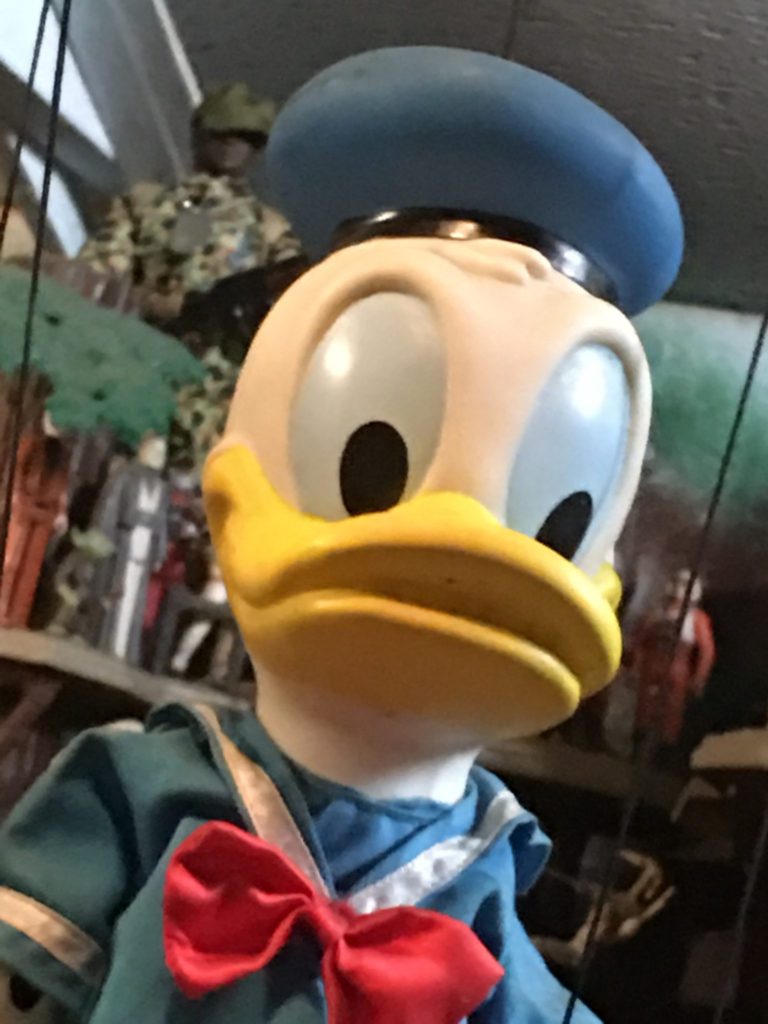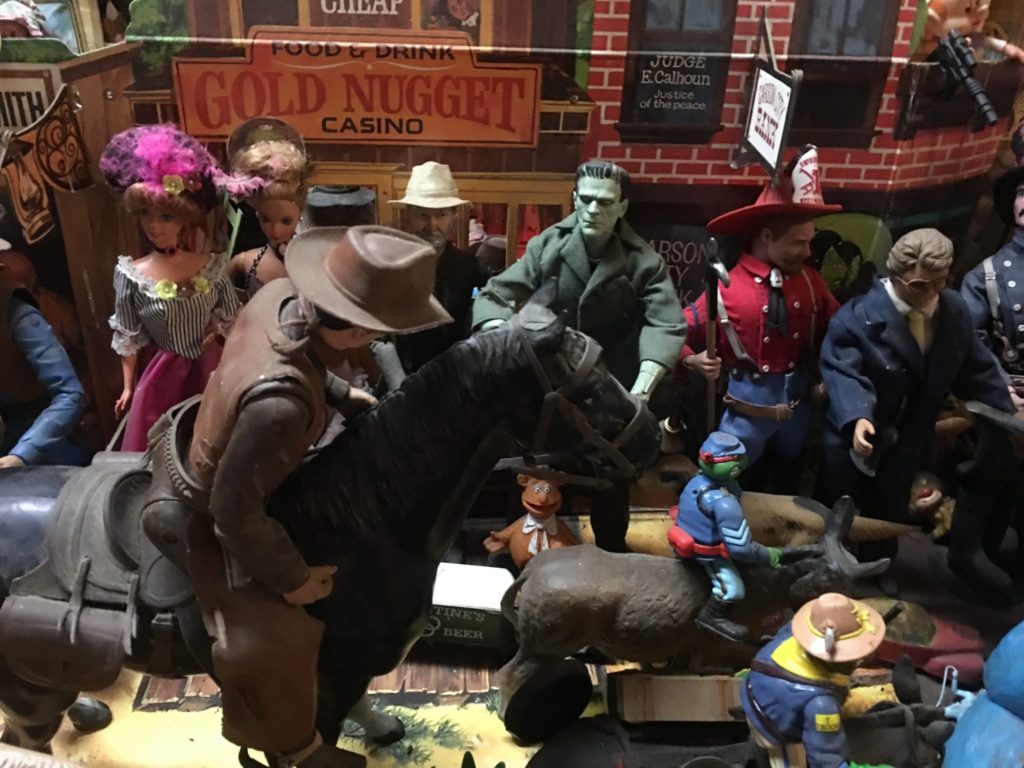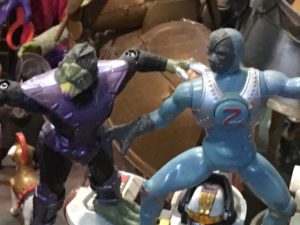 Keith told me that the collection in that room was only a portion of what he had and that he still has many others in boxes in a big semi truck to the side because he has no place to put them at this particular point.
The toy collection was not only amazing but lots of fun. Many of the toys I had seen do some part of my life and most thoroughly enjoyed reminiscing back about them. There were others that I had not seen. He made a point to show me numerous places where he had taken certain characters, dogs are action figures and put them together in scenarios, some of which you can see in the photos below. I honestly could not keep up with everything because my eyes were so full of eye candy.
Following are a few more scenes: