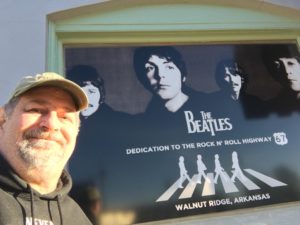 It is not every day that one takes a road trip and comes across not one, but two memorials to the famed Beatles.
The first of these is a fascinating little story about a small little town in Arkansas named Walnut Ridge (population abt 5000). It was in 1964 and the Beatles were in the midst of their first tour of the United States. On September 18 of that year they had just finished performing in Dallas, TX and were in for a well-deserved break. A rich rancher from Missouri named Reed Pigman had a nice little dude ranch in Alton, Missouri (see the Pigman story here). Pigman also had a charter plane and flew the Beatles into the closest airport that could handle their large airplane. It was the Walnut Ridge, Arkansas airport.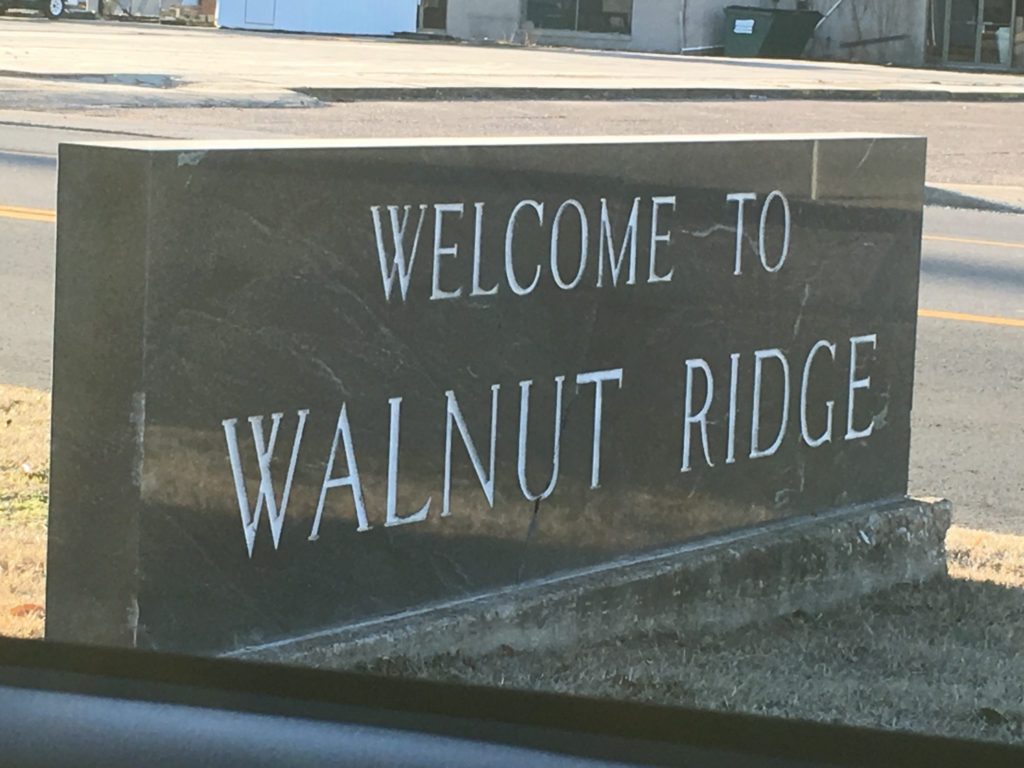 Somehow, some teen fans heard about it and when the Beatles returned from their visit to the Pigman ranch and to the airport on September 20, there was quite a little crowd there to greet them and see them off as they flew onto New York for their final shows. There were a few photos taken and a few autographs signed before the Beatles headed east. It was apparently the only time the Beatles ever set foot in the state of Arkansas.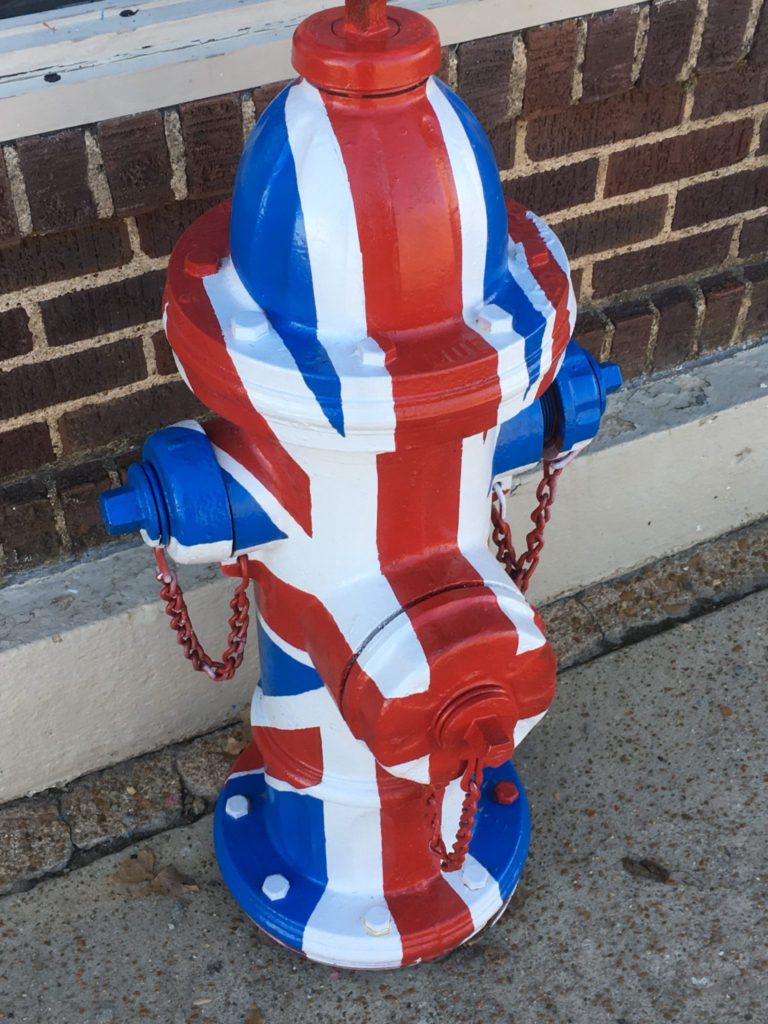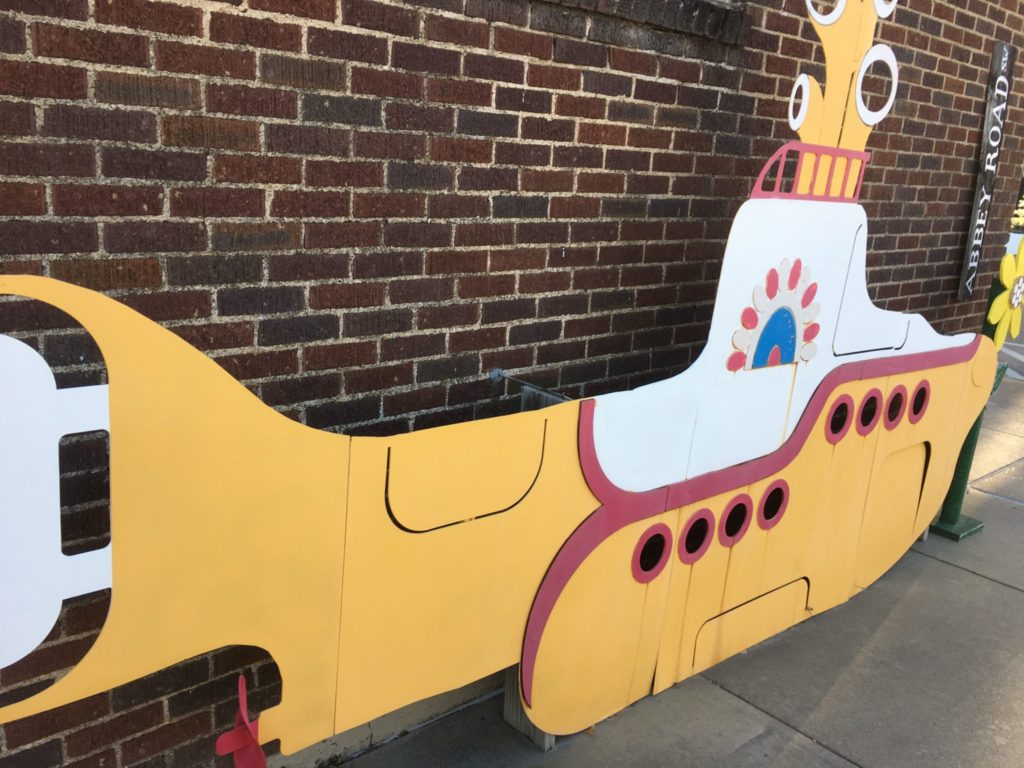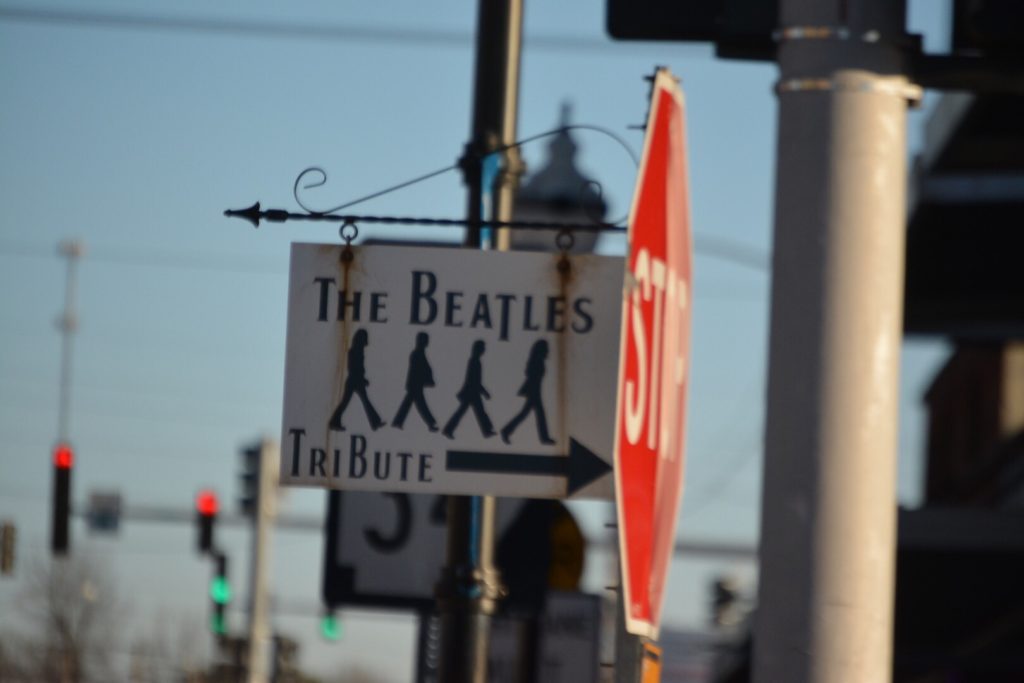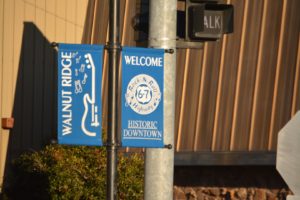 This little event left such an impact on the town that a whole street and a little town square in Walnut Ride is dedicated to the Beatles. There is a beautiful sculpture in Beatles Park with the Beatles doing their walk across Abbey Road. Titled "The Beatles Abbey Road Sculpture," this piece was created by local artist Danny West (who also owns the little yogurt shop and coffee shop on Abbey Road) and is about 10 feet by 200 feet. The street has permanently been named Abbey Road and the sculpture is at 110 Abbey Road. (See more here)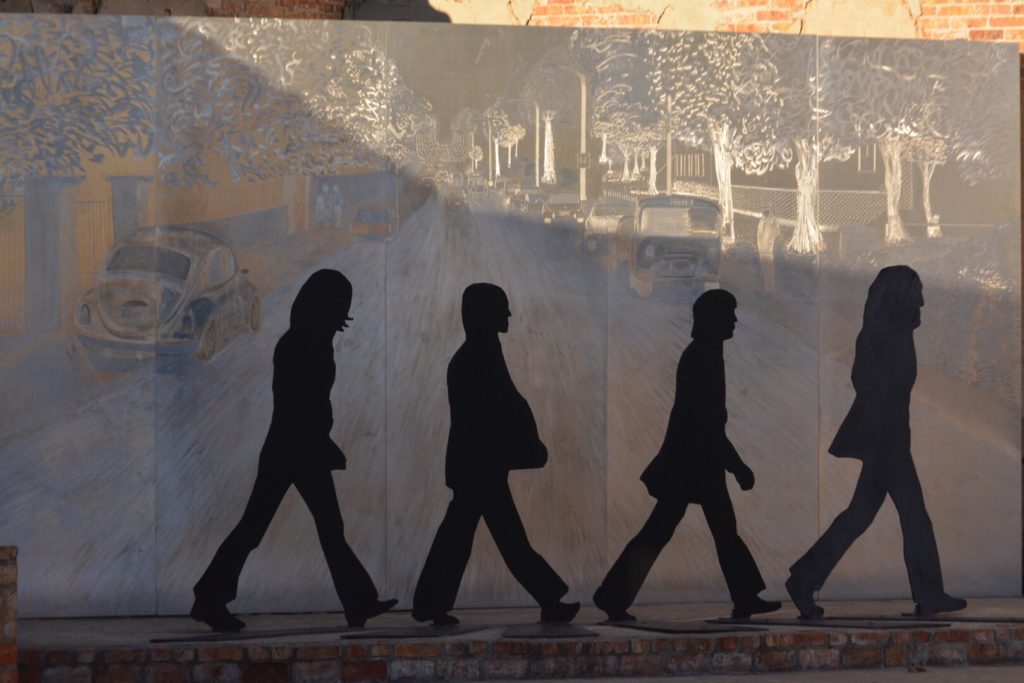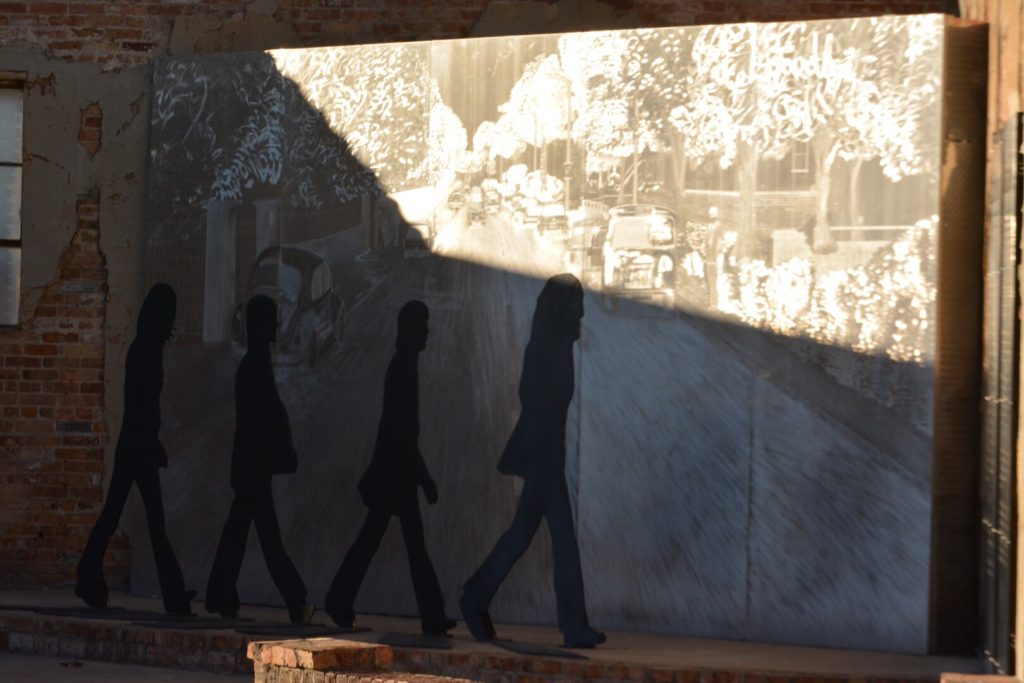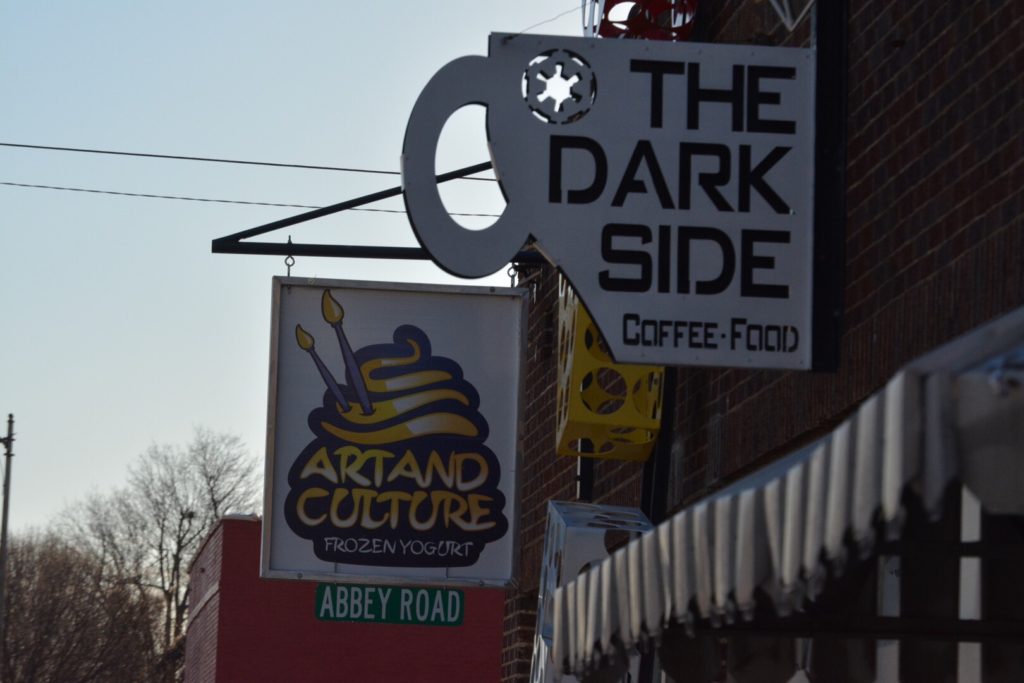 According to Beatles at the Ridge Website:
The entire street scene is featured, along with more than 30 hidden references to Beatles song titles and album names. There are also a few hidden surprises that were added in by the artist that are unique to our city, and tie the whole sculpture to our town.  As lighting changes throughout the day, the hidden details in the sculpture reveal themselves to the observer, and at night, under the powerful lighting, the scene takes on a surreal quality, and more secrets can be seen.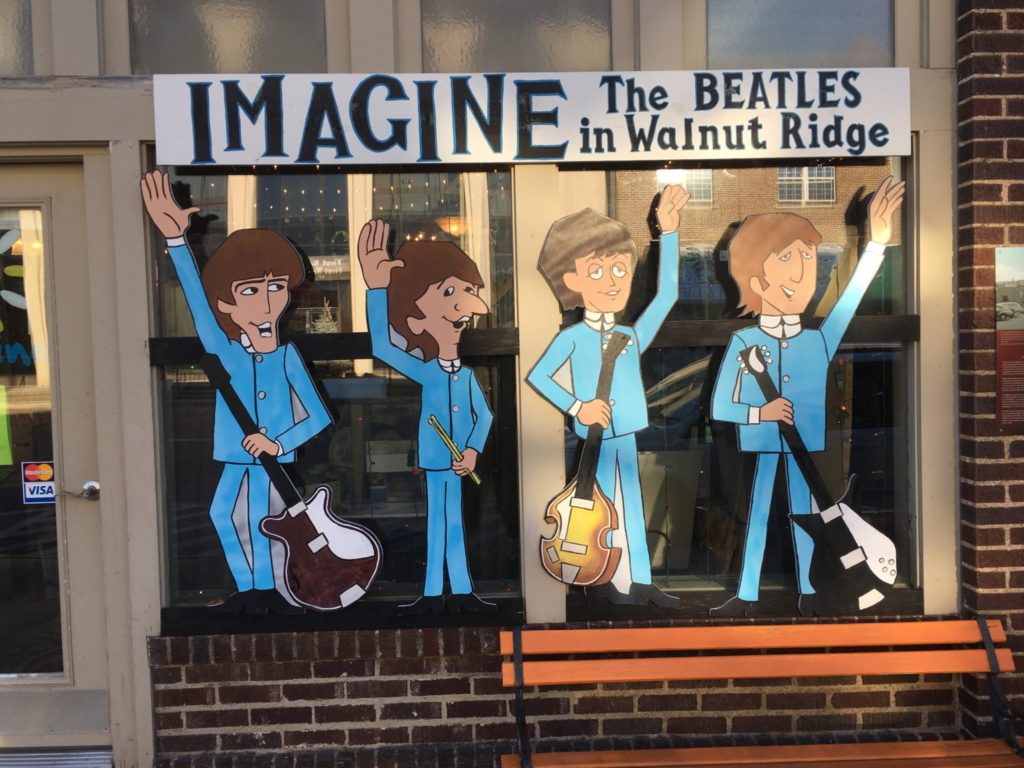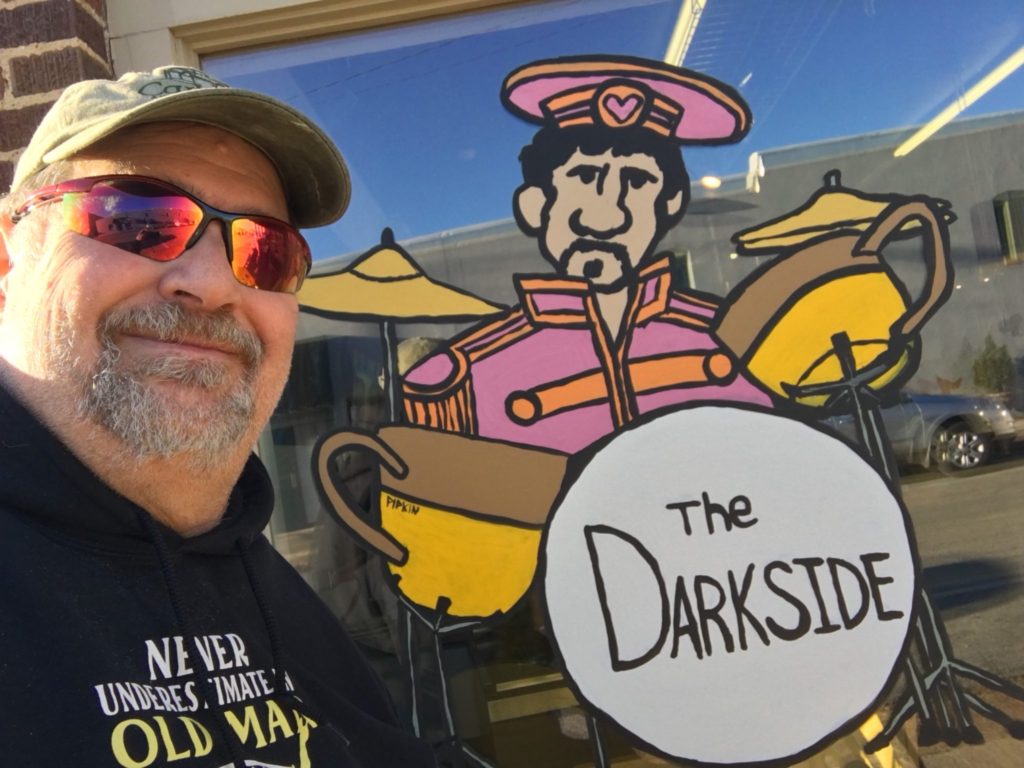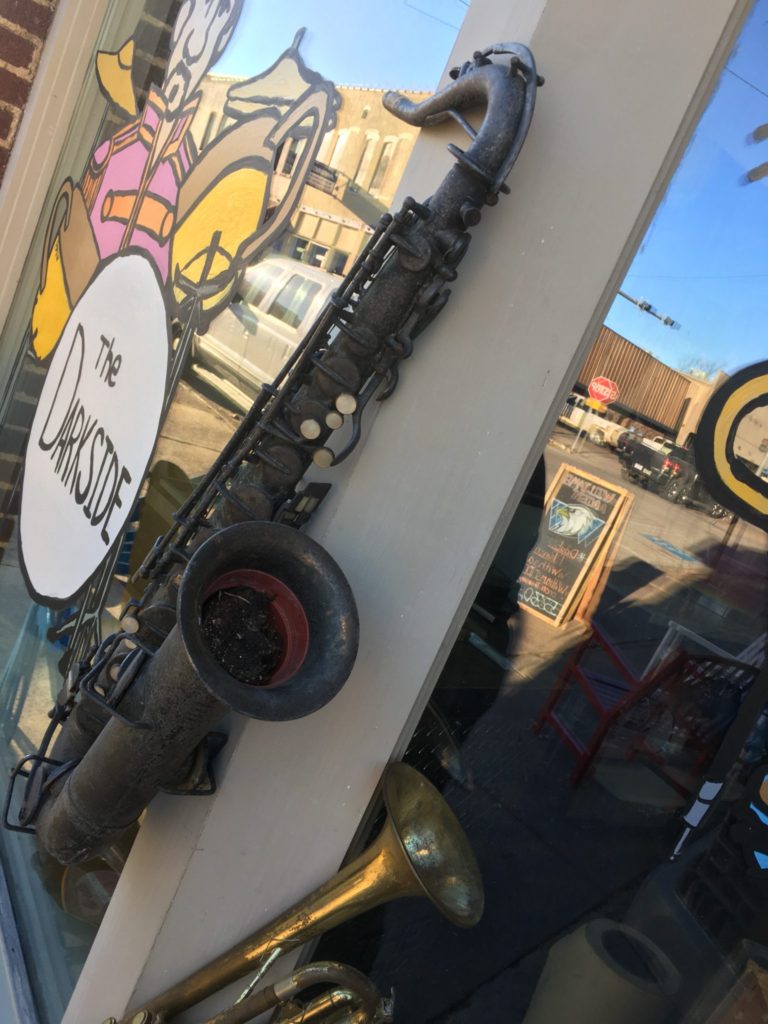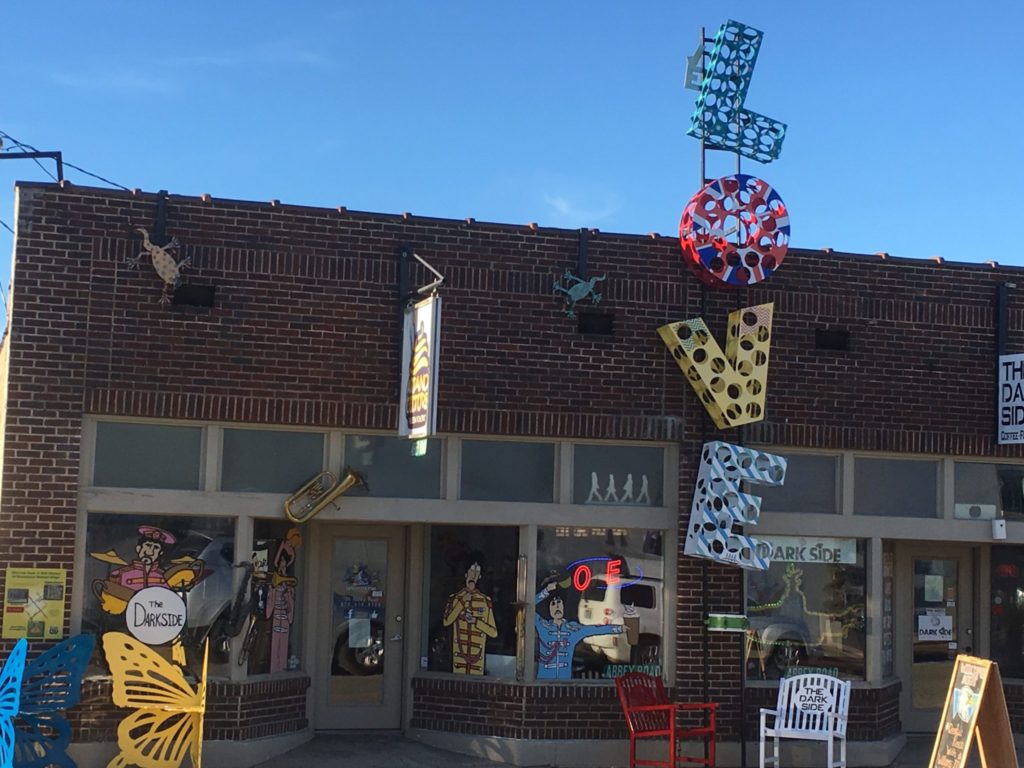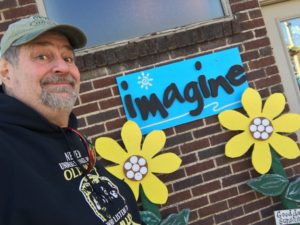 There are also shops named after Beatles songs such as "Imagine." And, in this one little section there are also wooden cutouts of the Beatles, a painting on a window of the Beatles album and a lot of little history and trivia regarding the Beatles.
The town even has a musical festival and other events as well as a different park commemorating other musicians on Route 67.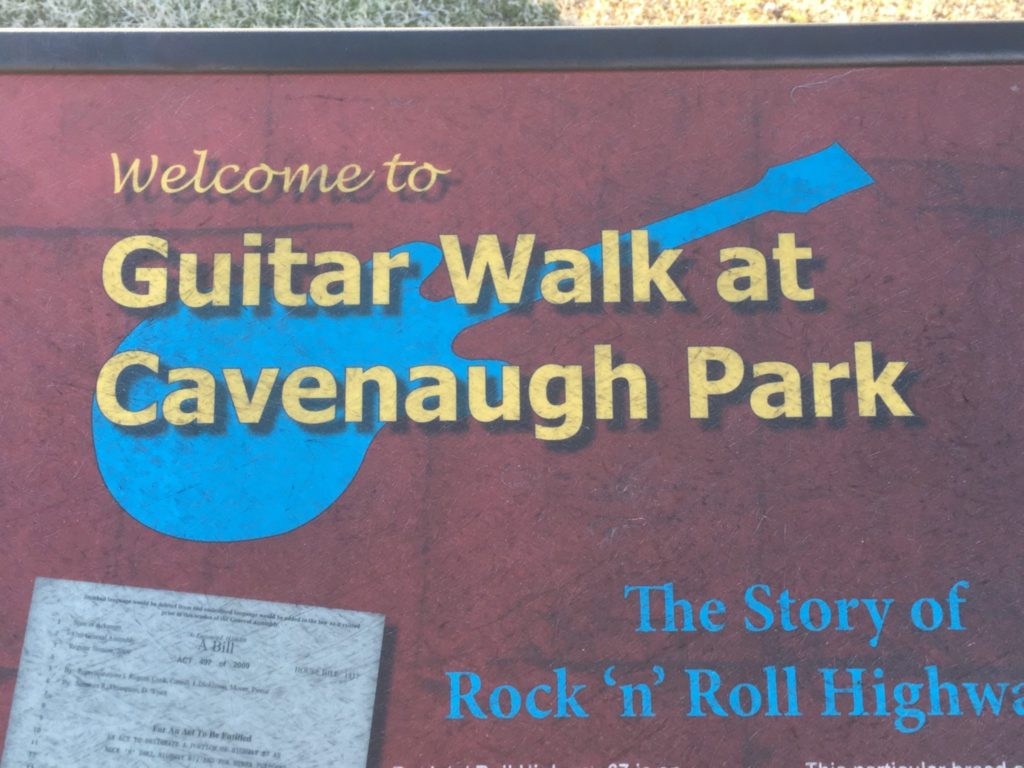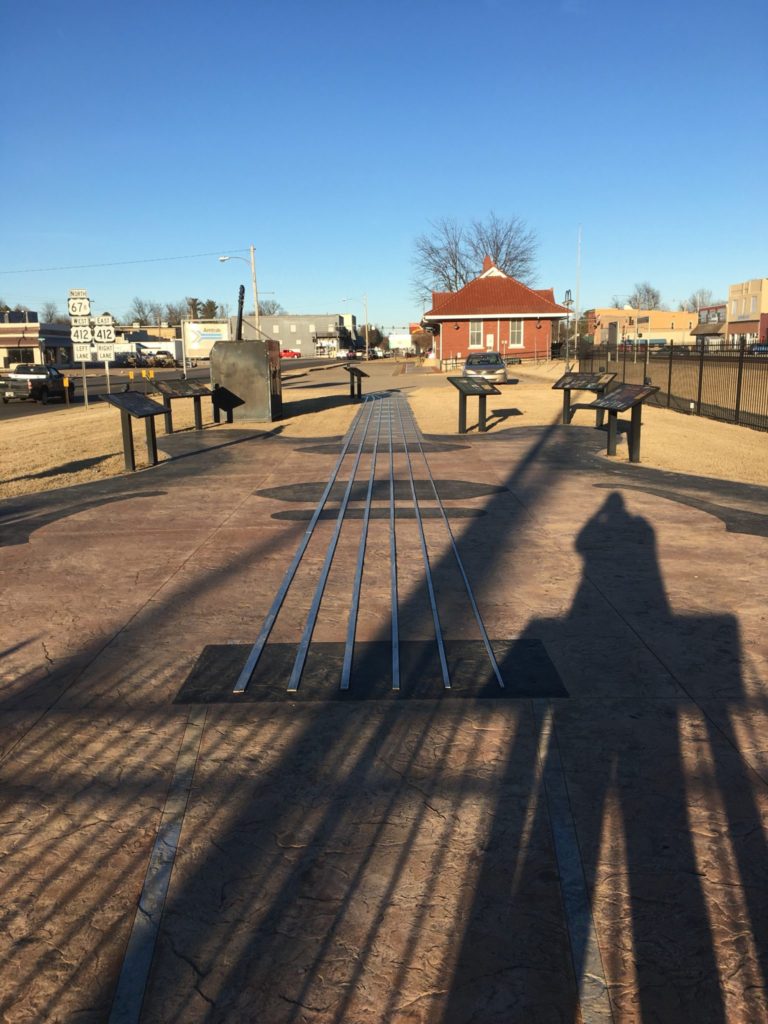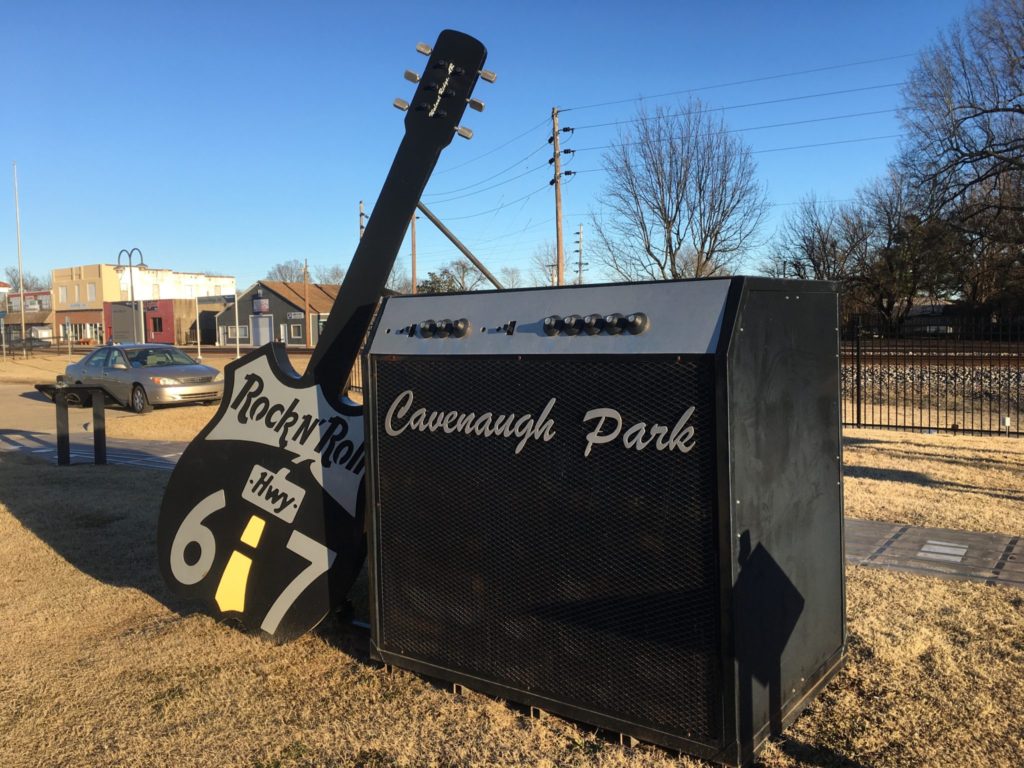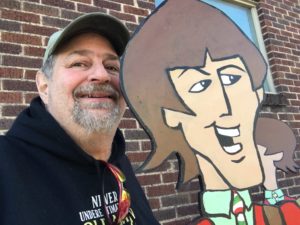 I don't think that the Beatles ever made their way back into Walnut Ridge either as a group or as individuals, But I am sure that they would be honored by the dedicatory art and imagination that the people of this small community have put together. For Beatles fans, it is just another drawing card and a unique place to stop, which I did!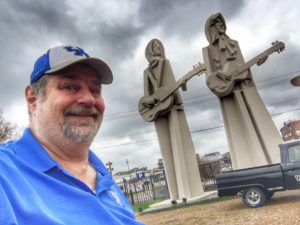 A few days later, I was in Houston and intentionally went downtown so that I could see another Beatles dedication that I've always wanted to see for the last few years. It is a set of four large, nearly 36 foot tall statues of John, Paul, George and Ringo created by Houston artist David Adickes, whom I have referred to in previous posts on this blog (see my post on the Three Giants of Texas). These statues have been moved to a couple of locations and currently reside in the parking lot of local 8th Wonder Brewery. I was able to get up close and personal with the statues, get some nice selfies and get a few other angles.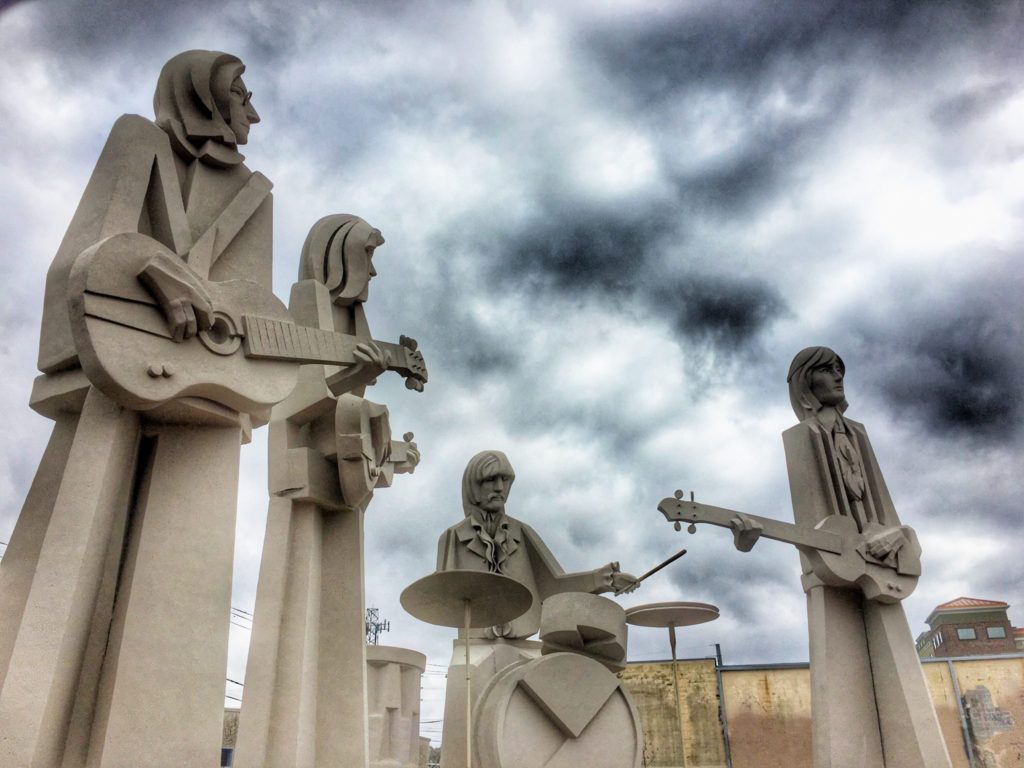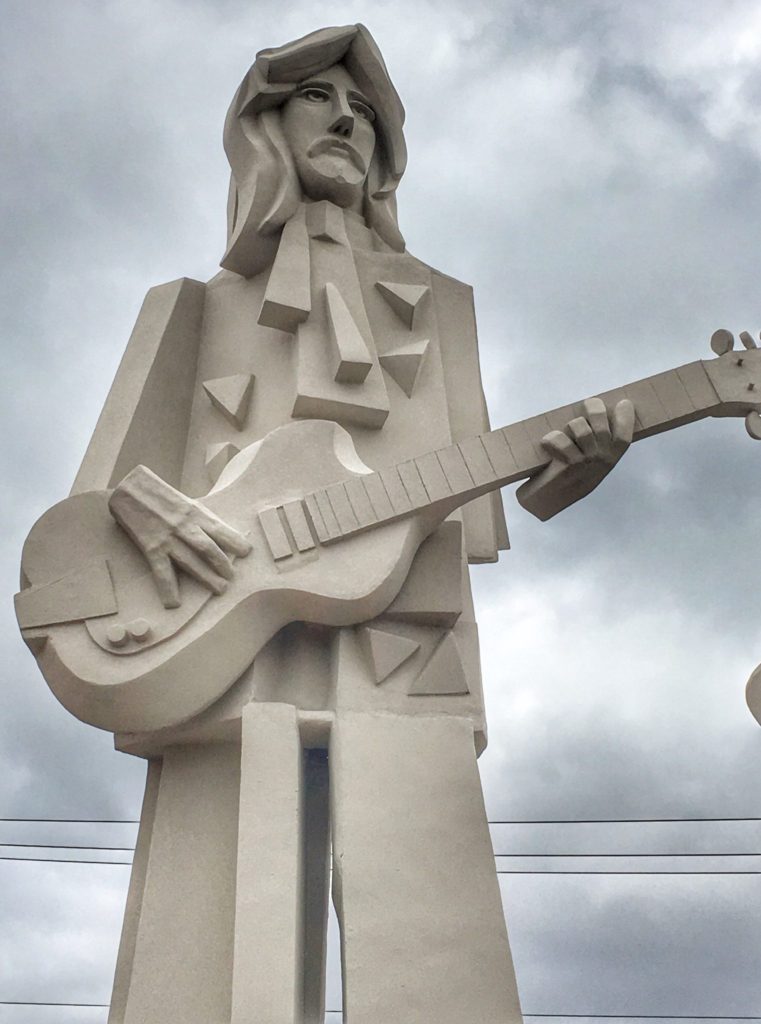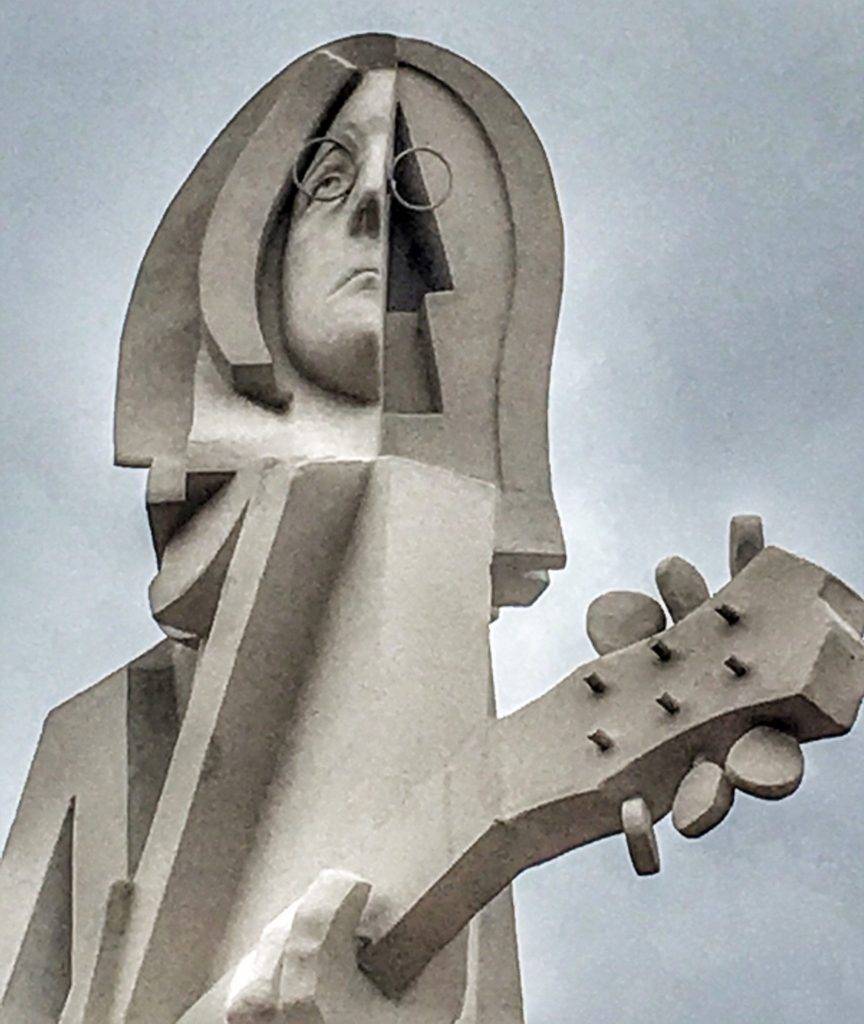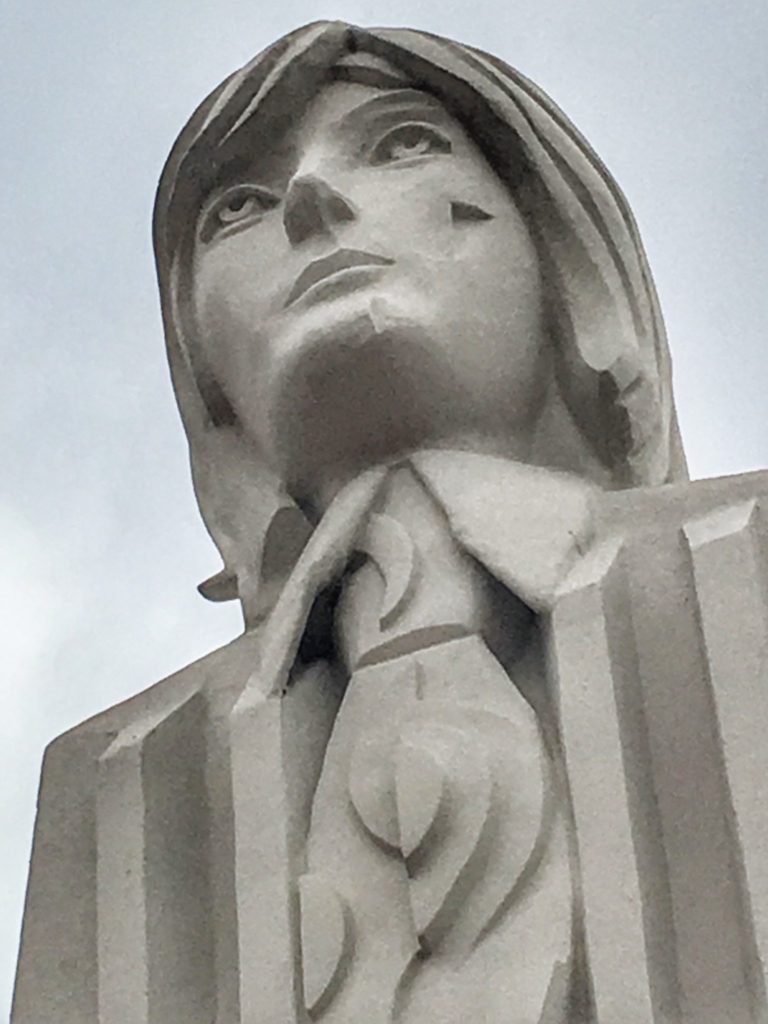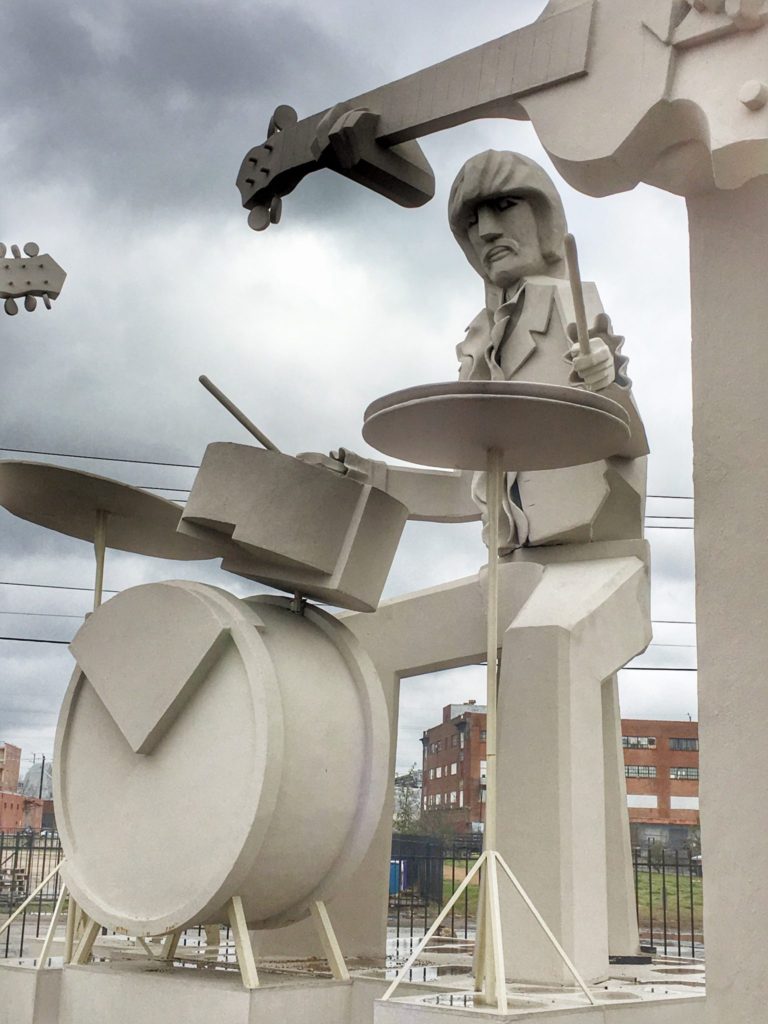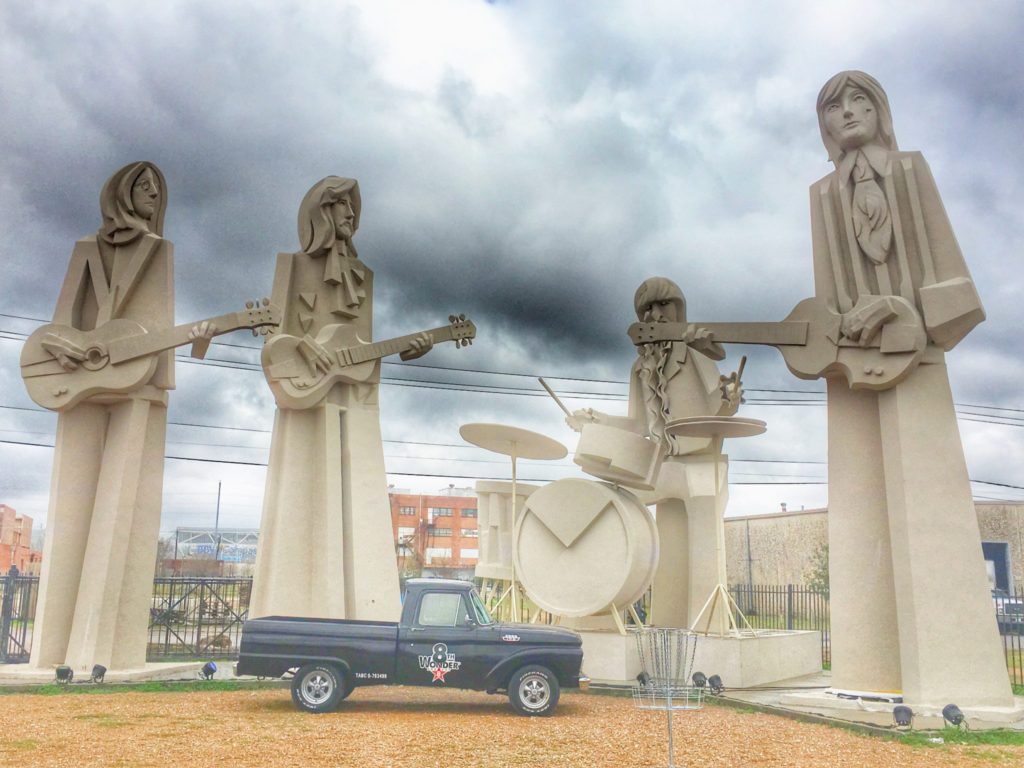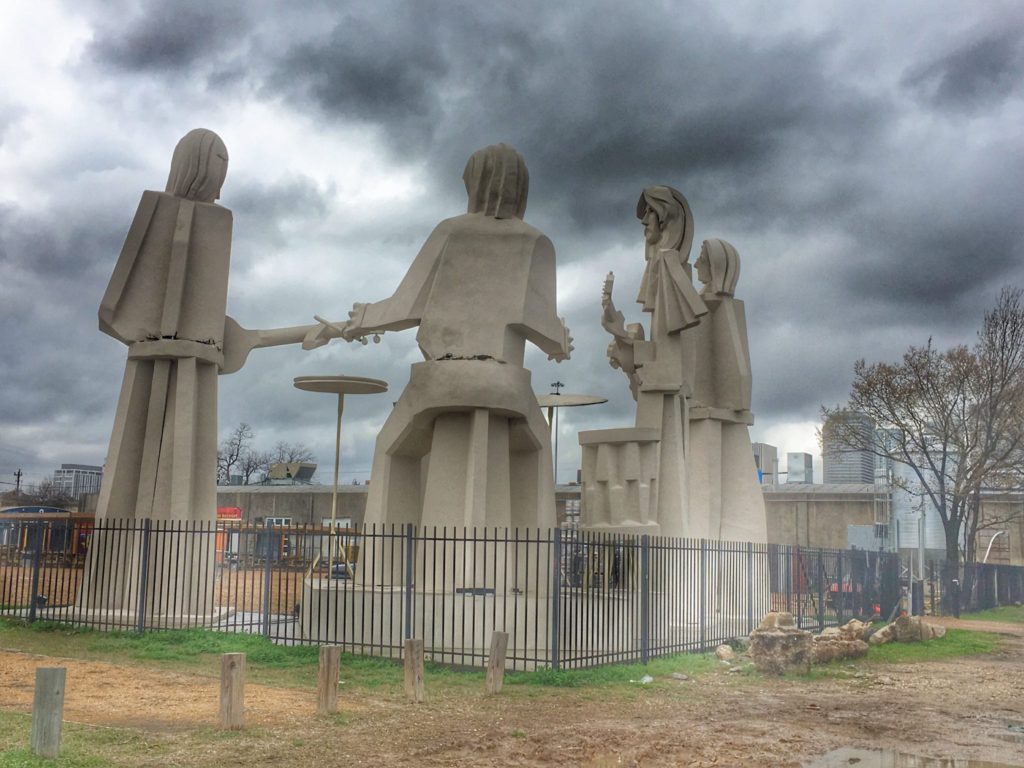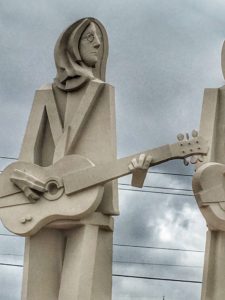 When I departed for my trip to Texas in early February 2018, I had indeed hoped to visit the Beatles statues in Houston, but had no idea about the Walnut Ridge story. Thanks to my trusty RoadsideAmerica app, it made for a unique theme to this long and winding road trip from Kentucky through the back roads of Missouri, Arkansas, Texas and Oklahoma.
I loved this…ya, ya, ya!!
Get the Roadside America App!