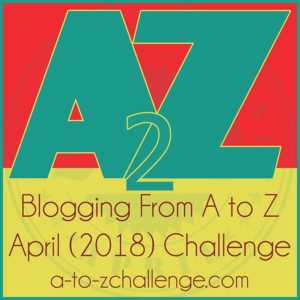 Well folks, I was a few days late completing the April Blogging Challenge, but I got it done!!  I submitted my Z post on May 5!
As always, this was BOTH a challenge and a load of fun. But I spent a good deal of April traveling across the country, an appropriate thing for a travel writer and blogger.
This was my third year to participate in the challenge and was by far the most "challenging" to complete due to my harried April schedule. But, it was gratifying to share the world of travel with everyone as I posted some of the offbeat, quirky and out of the way places and things I have visited over the years.
Overall, I didn't get tons of additional traffic as a result, but i did get many new blog followers, a few of whom even made some fun comments or noted that they had been or had not been to particular places.
The other good part of this challenge is getting an opportunity to see the grand variety of blogs that are out there and visit some of the 100s of participating blogs.  The past month didn't allow me much time to get to them, but I look forward to taking a "road trip" on the interweb to visit many of the diverse blogs, leave comments and enlighten my mind.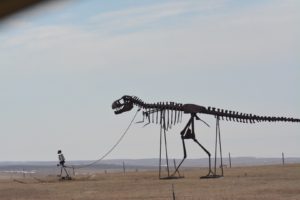 During the course of this past April, I posted photos of close to 400 places or things from my travels.  At the same time, I drive nearly 6000 mile across the country and back and added dozens more unique places to my collection of the unique and quirky and offbeat on the backroads of America.  For those new to following my Less Beaten Paths of America blog, I hope you'll check on my future posts about the amazing April 2018 road trip through 14 states across deserts, high plains, mountains and more.
ENJOY THE RIDE!  CHOOSE HAPPY!
If you like what you see, you may want to check out my book: Less Beaten Paths of America: Unique Town Names, available on Amazon.  My second book, Less Beaten Paths of America: Quirky and Offbeat Roadside Attractions, is currently being worked on and I hope to make it available in late May or early June 2018. Click on the photo below for more details or to get a copy of the book.