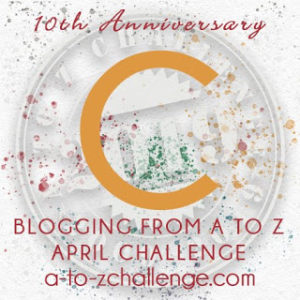 (Editor's Note:  For  my  2019  posts,  I will be posting photos from my travels in 2018.  I visited 26 states and drive over 13,000 miles in 2018.  These posts will feature of few of the road signs and business signs I came across, as well as some stories behind them.  Enjoy the Read and Enjoy the Ride!)
One of the challenges of doing the Bloggers A to Z Challenge is coming up with a reasonable theme.  As a traveler, I can actually think of numerous themes, but the signs from my 2018 travels seemed like an adventurous way to go this time around.  Here are some C signs I came across in my road trips across America in 2018.
Cloudy, Oklahoma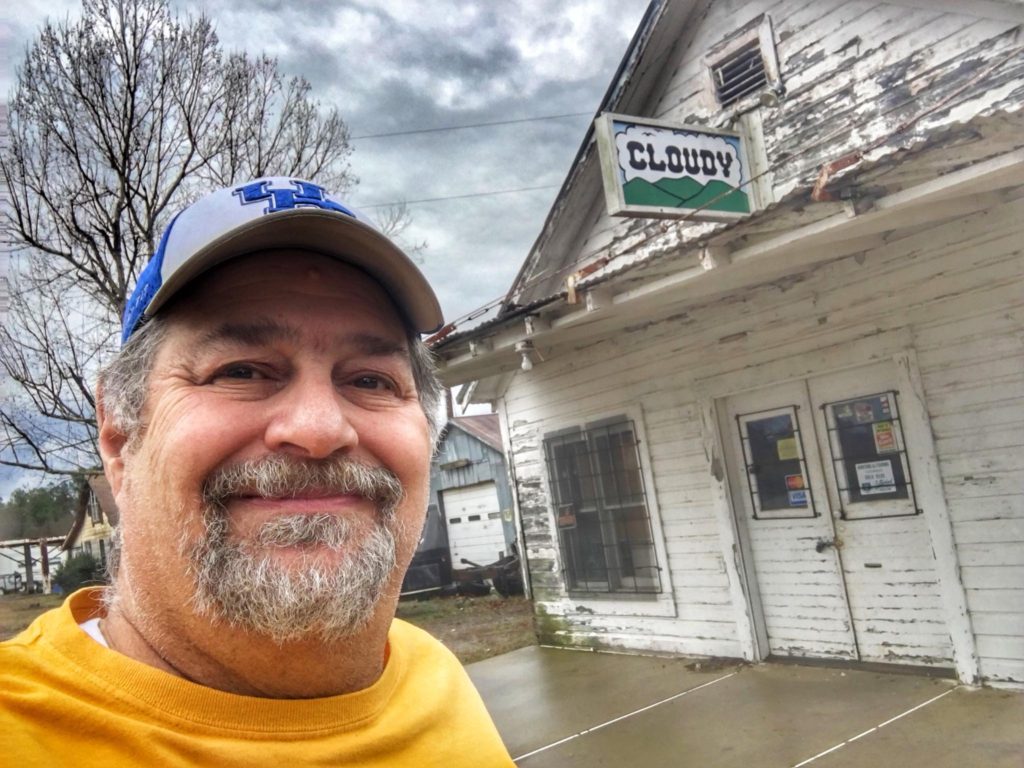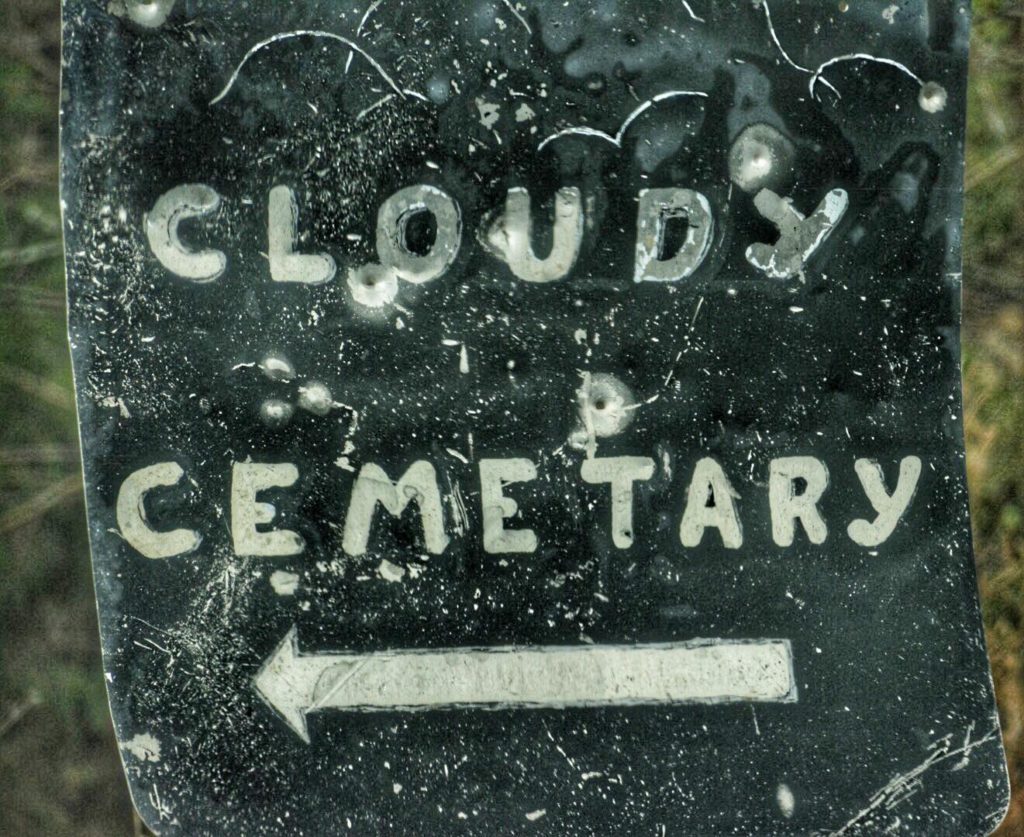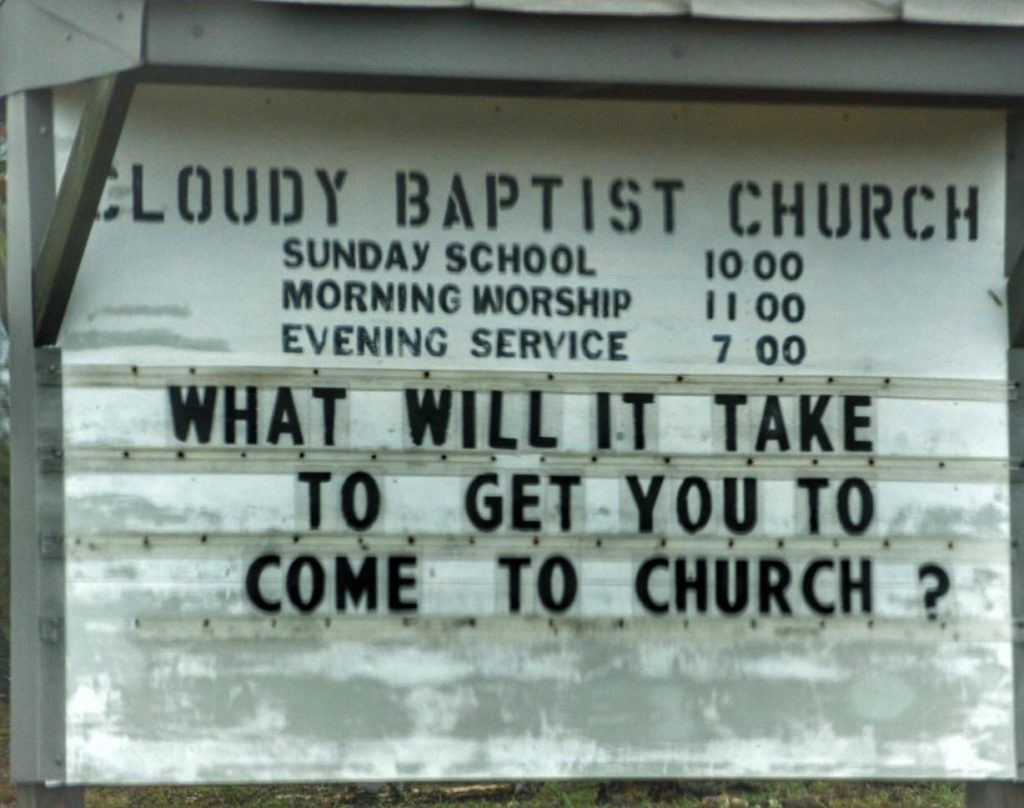 While looking at my map and planning a return trip home from Keller, Texas, I saw the name Cloudy on a map of Oklahoma.  Always on the lookout for unique place names, I added this one to my route.  The small community is located in the southeast corner of Oklahoma, northeast of Antlers and Rattan. It is actually down a narrow and windy, and oftimes bumpy road…called Cloudy Road, which is accessible from Rattan on Oklahoma Hwy 3. Turned out to be a cloudy day (I was hoping for some sunshine in Cloudy).  And, I had to take the same road back to Rattan.  A long, but fun detour!!
Cutter's Barber Shop, Olympia, Washington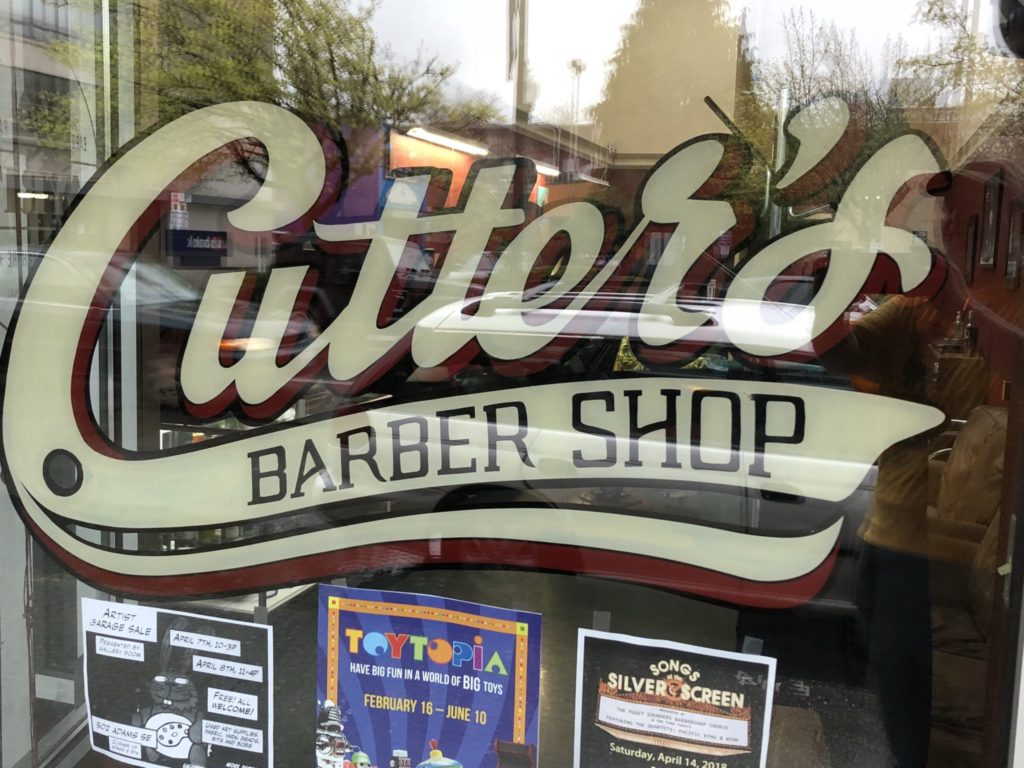 OK, we have all seen the "Curl Up and Dye" or other unique barber shop names.  But, the owner of this place is really named Cutter! The name matches the job.  Cutter's Barber Shop is located in downtown Olympia, Washington. Cutter is a second generation barber.  And no, I did not stop in for a haircut.  I had a breakfast appointment at the Spar Cafe down the street.
Cavenaugh Park, Walnut Ridge, Arkansas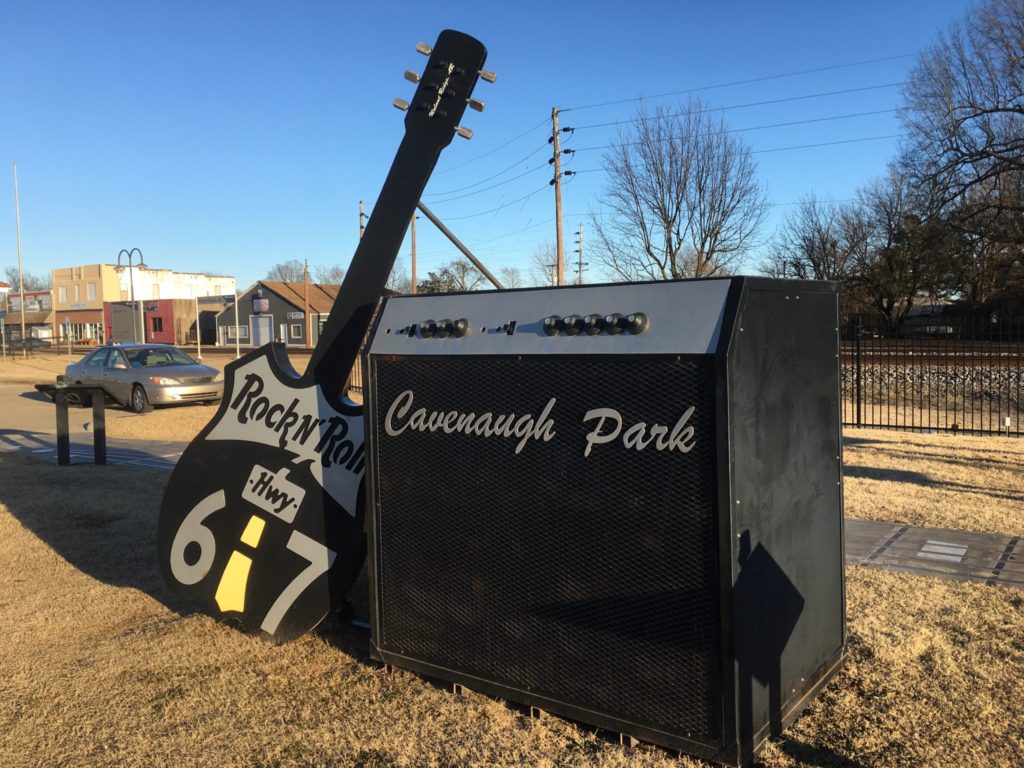 Traveling across the United States, it is not rare to see a sign with a guitar (think Rock and Roll Cafe).  But, to see a guitar and amp sign is something else.  Walnut Ridge, Arkansas celebrates their place on US Hwy 67, which, in Arkansas, is referred to as The Rock and Roll Highway 67.  It is a 111 mile stretch of highway that runs through Jackson, Lawrence and Randolph Counties, including Walnut Ridge, where they claim the moniker "Where Abbey Road Meets the Rock and Roll Highway" due to a brief pass through visit by the Beatles in 1964.  Cavenaugh Park has a a giant cement sidewalk shaped like a guitar that has numerous memorial signs celebrating the Rockabilly influences of the area. Thus the guitar and amp. By the way, Walnut Ridge actually has a huge Beatles memorial park and a street named Abbey Road with all sorts of Beatles-themed shops.
Crazy Head Springs, Lame Deer, Montana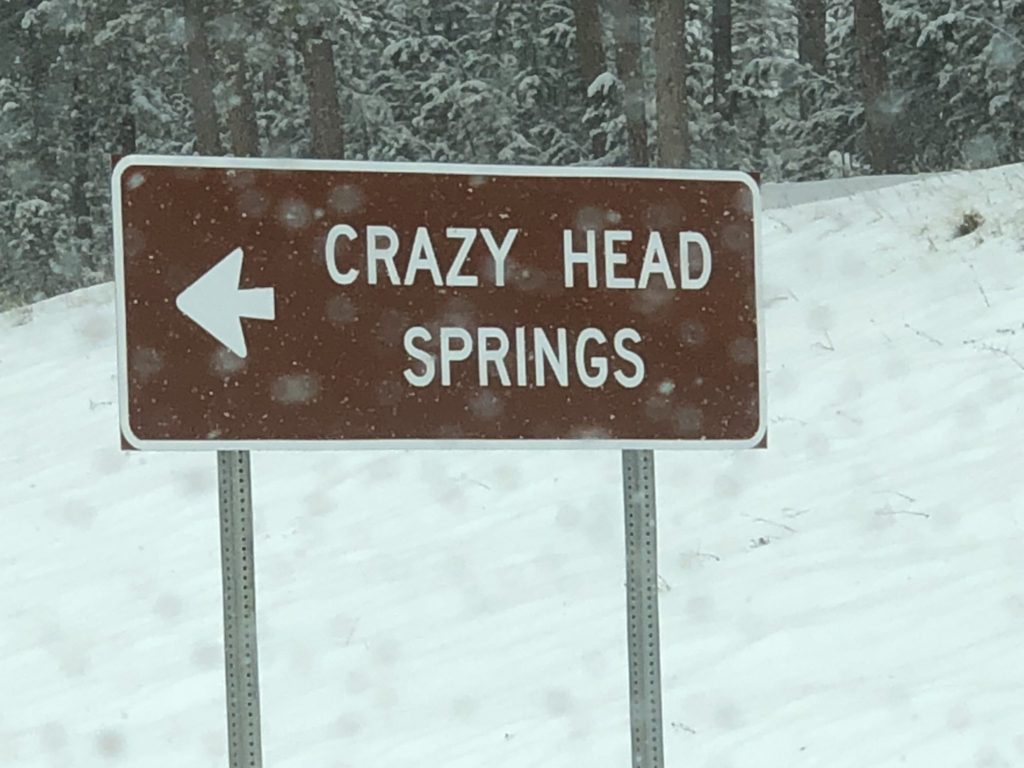 Driving west on US Hwy 212 through the heart of Montana is a wonderful drive, unless you are going through a snowstorm…which I was.  But, despite the snow, I had to stop for a photo of this sign on the Northern Cheyenne Reservation.  From what I could glean on the internet, it is apparently a great place to go fishing. But not in a mountain snowstorm…I just kept going.
Cuba, Missouri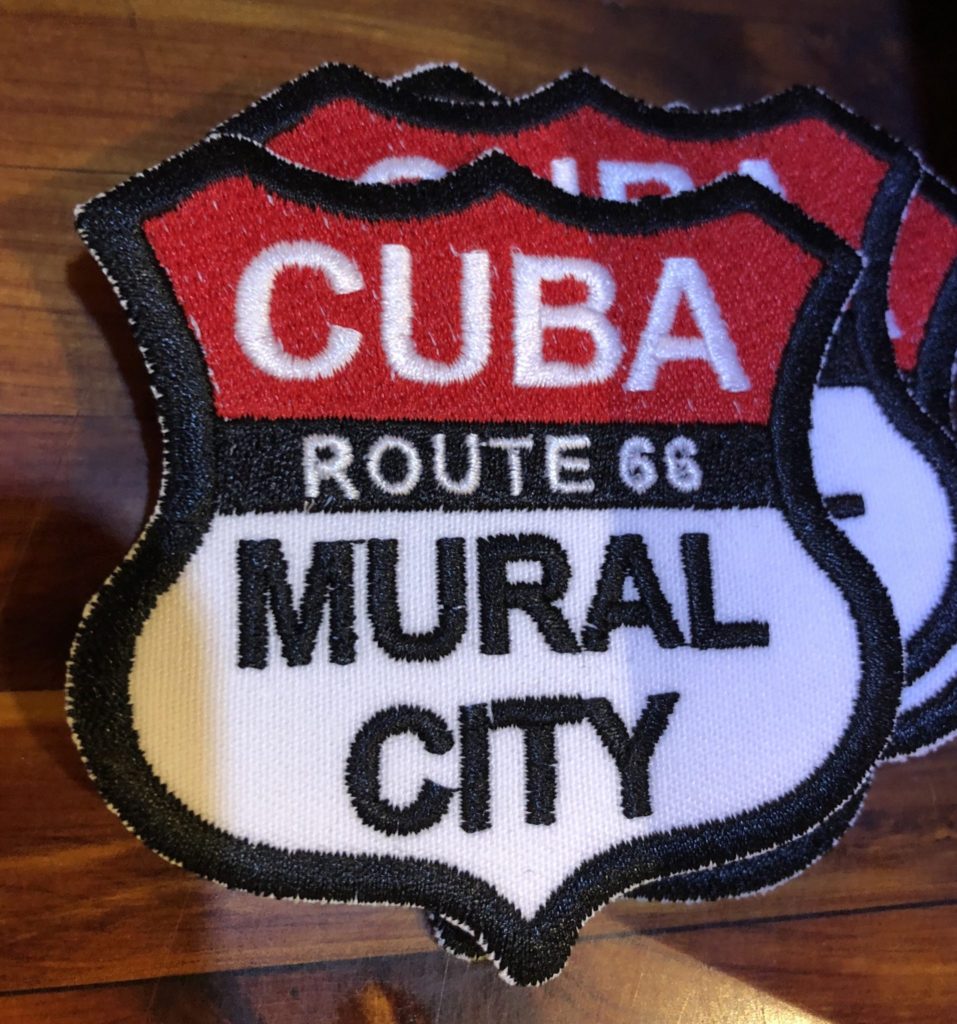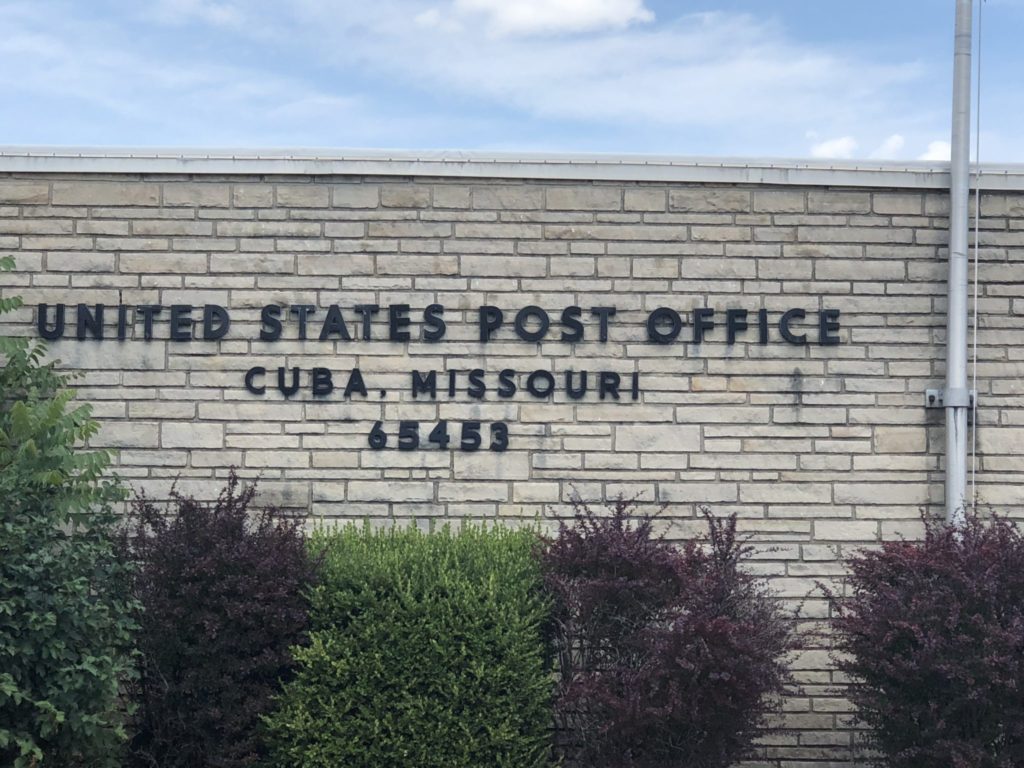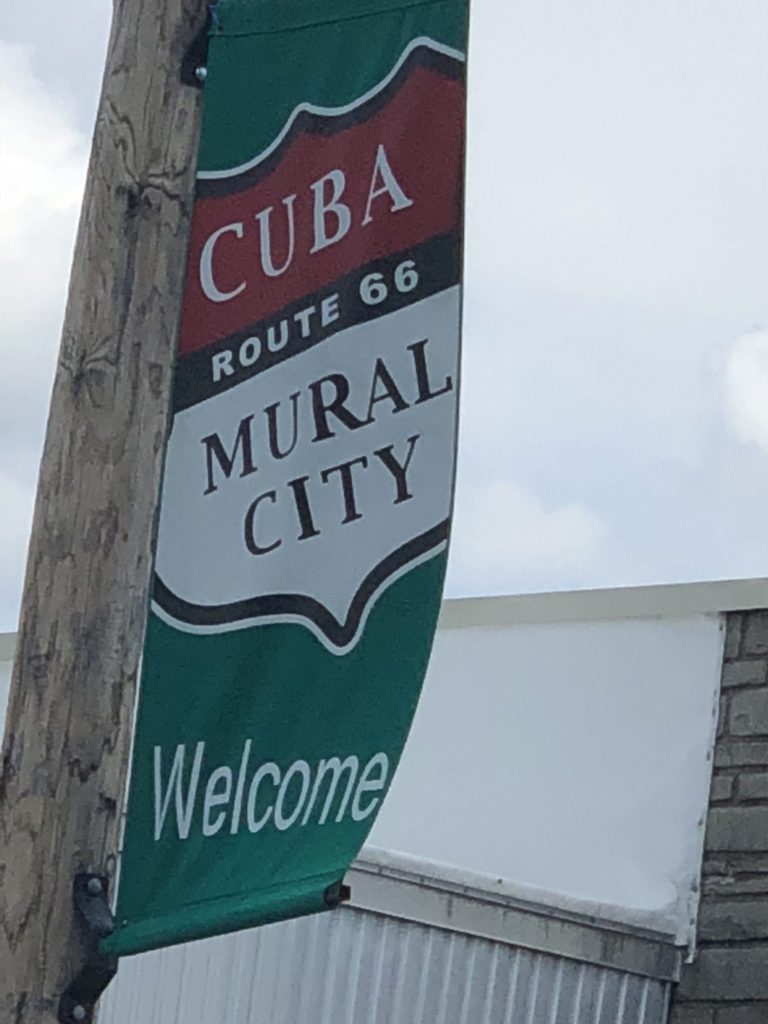 I have been to Cuba…not the island in the Caribbean, but the touristy Route 66 town in central Missouri.  Chock full of throwback murals and lots of Route 66 related things, it is a great place for nostalgia and a chance to stand under one of the world's biggest rocking chairs.
Looking for a unique and fun gift for yourself or  your traveler friends? How about a book about offbeat and quirky places to take on your road trips? You can see both of my books at http://amzn.to/2ks6fQZ. Working on Book 3, coming in late Spring 2019!!