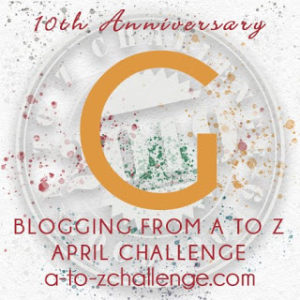 (Editor's Note:  For  my  2019  posts,  I will be posting photos from my travels in 2018.  I visited 26 states and drive over 13,000 miles in 2018.  These posts will feature of few of the road signs and business signs I came across, as well as some stories behind them.  Enjoy the Read and Enjoy the Ride!)
It is always a GOOD thing when I am on the road, looking at the Great scenery, the Grandeur of the mountains and the Garish signs and road markers.  Here are a few G signs that I saw during my 2018 travels across 26 states.  Enjoy the Read.  Enjoy the Ride.
Gold Bar, Washington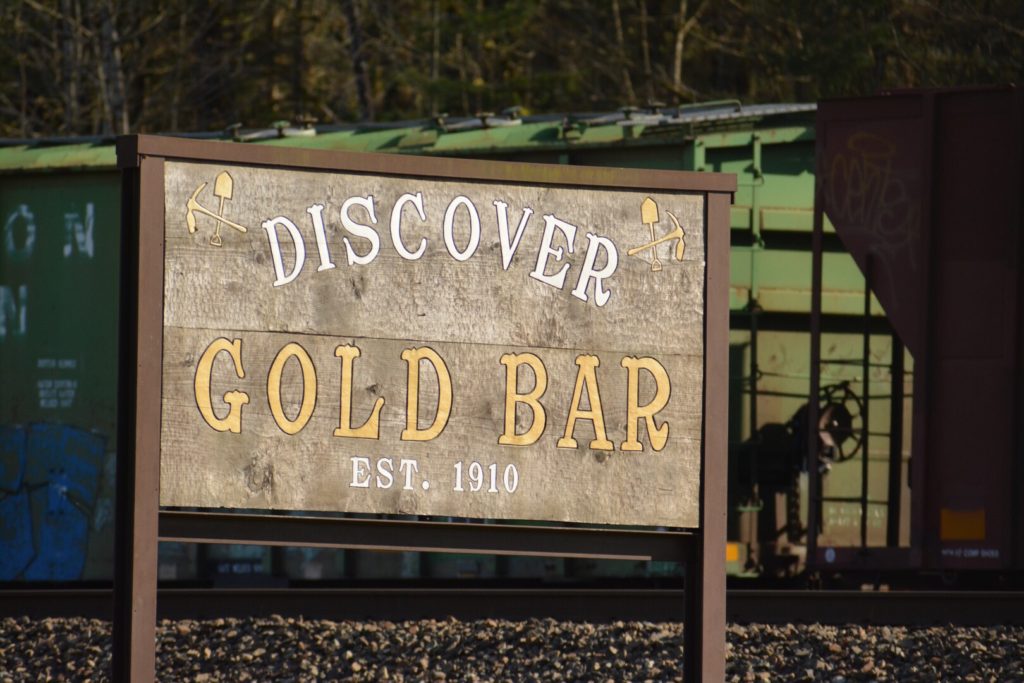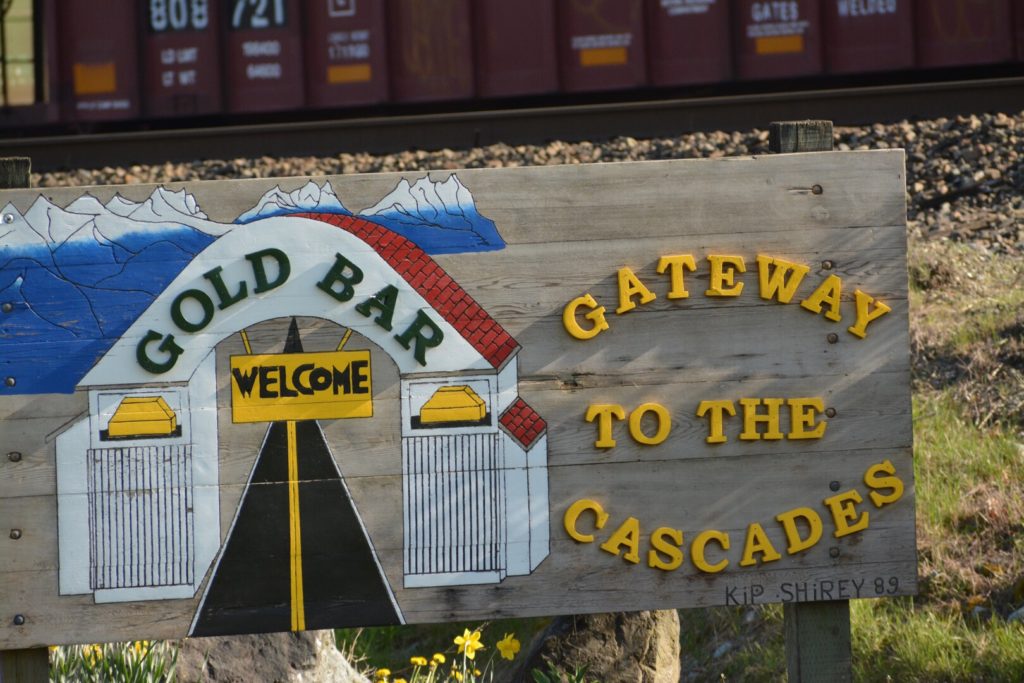 The town of Gold Bar is situated at the foothills of the Cascade Mountains on US Route 20. The grandeur of the mountains surrounding the town is wonderful!  The Gold Bar website has a fun story that I am including here:
An early historical account of Skagit and Snohomish Counties published in 1906 gives this description of the town's early history:
"Gold Bar is a thrifty sawmill town of between two and three hundred people, in the Skykomish Valley along the overland line of the Great Northern Railway, 29 miles east of Everett. Platted September 18, 1900, by the Gold Bar Improvement Company, it has grown very rapidly and is now among the substantial villages of the County. A two-story schoolhouse has been erected in which 43 pupils receive instruction, besides which the town enjoys good telephone, telegraph and transportation facilities. As the timberlands become available for agricultural purposes, many small farms are coming into cultivation, thus furnishing additional support for Gold Bar. Last year 886 cars of lumber and shingles were shipped from this point, which is indicative of the town's volume of business. The Gold Bar Lumber Company operates an extensive lumber and shingle plant there."
As of 2010, the population was a tad above 2000 Golden folk!
Goobertown, Arkansas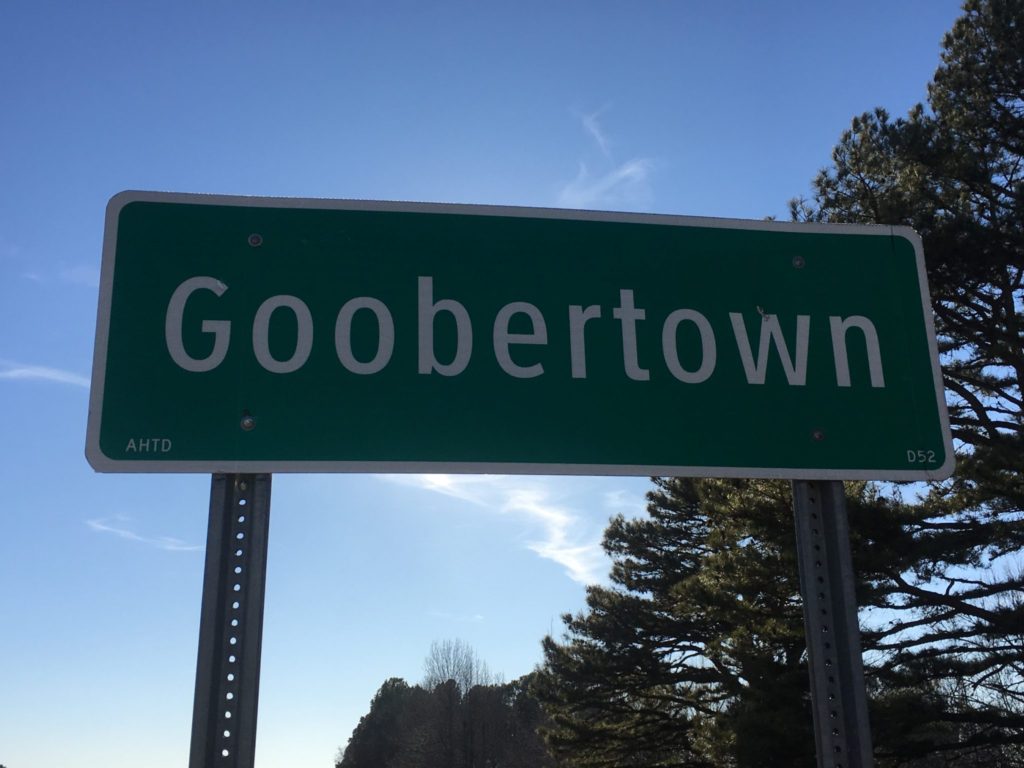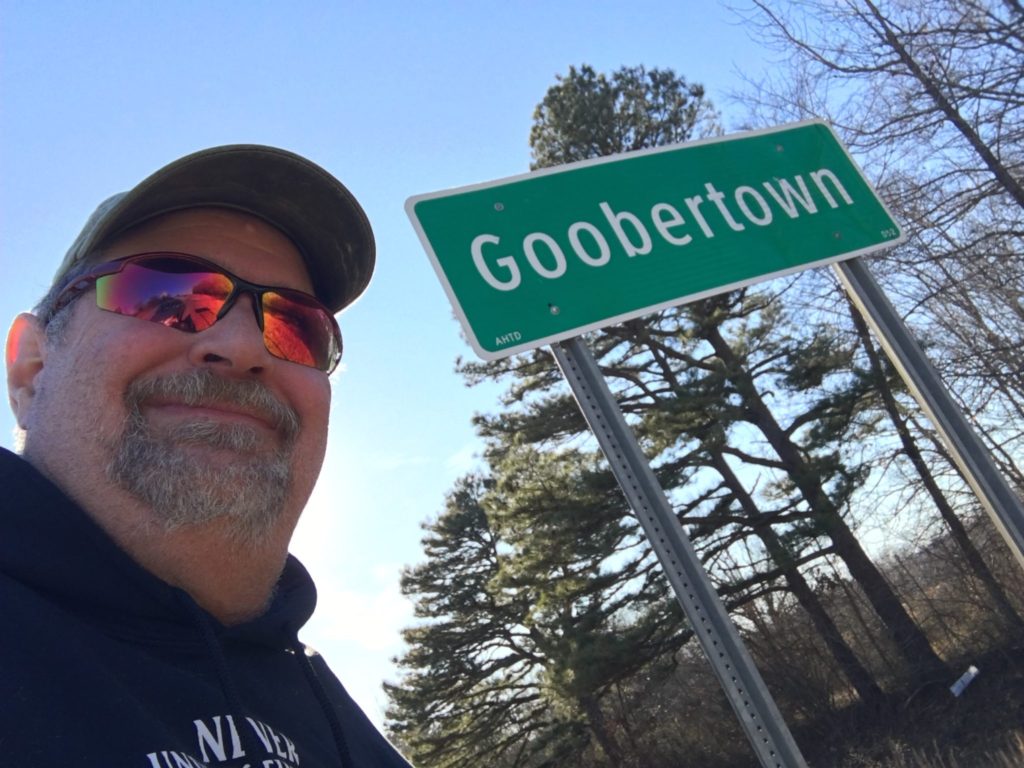 Goobertown is one of the fun town names you can find in Arkansas, along with places like Booger Hollow and Toad Suck, among others.   It is located on US Hwy 49, about 10 miles Northeast of Jonesboro, Arkansas.  The name was apparently a result of Confederate Civil War soldiers who camped there and ate the wild peanuts.  So, after the war, many of the soldiers returned here and settled, naming it Goobertown.  It is now actually just a section of the township of Brookland, Arkansas.
Griff's Hamburgers, Haltom City, Texas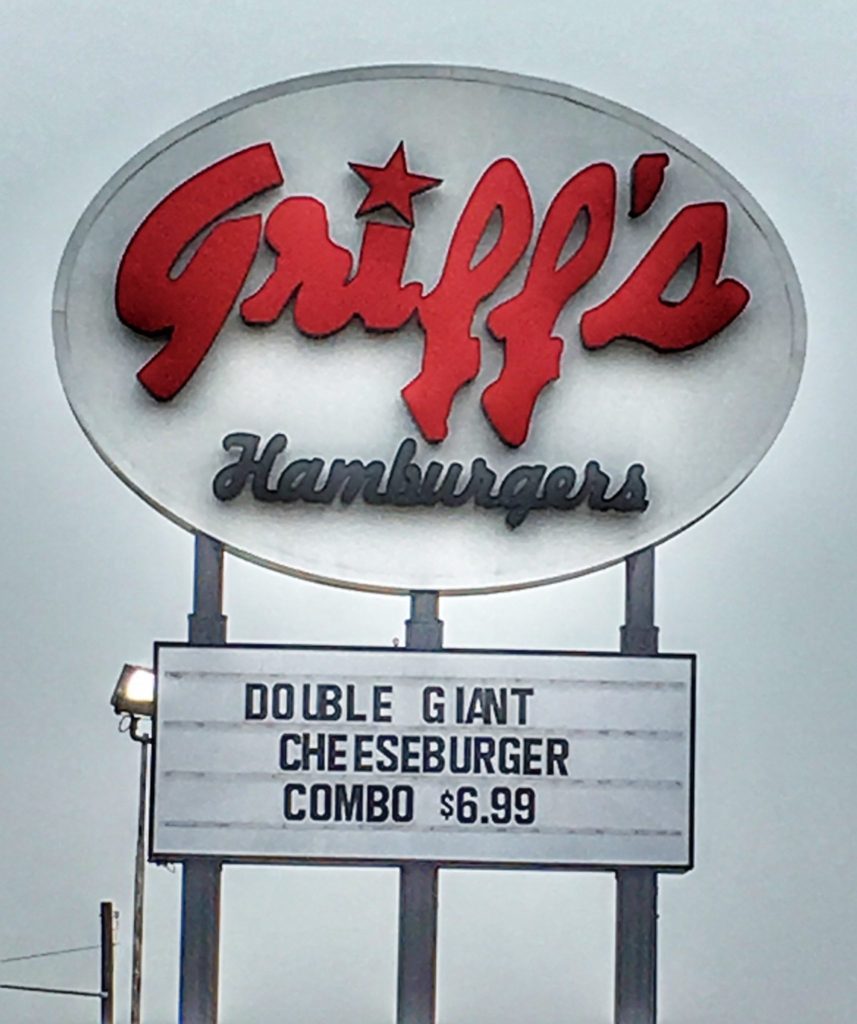 Griff's is a burger chain with 12 locations, mainly in Texas, then 3 in Louisiana and one in Albuquerque, NM.  The first "Griff's Burger Bar" opened in March of 1960 in Wichita, Kansas. The company was founded by H.J. Griffith.   have Known for their big burgers, they also serve "steak fingers," chili cheese fries and other goodies.  Being a Texas place, plan on requesting the sliced jalapenos.
Gorilla Country, Solomon, Kansas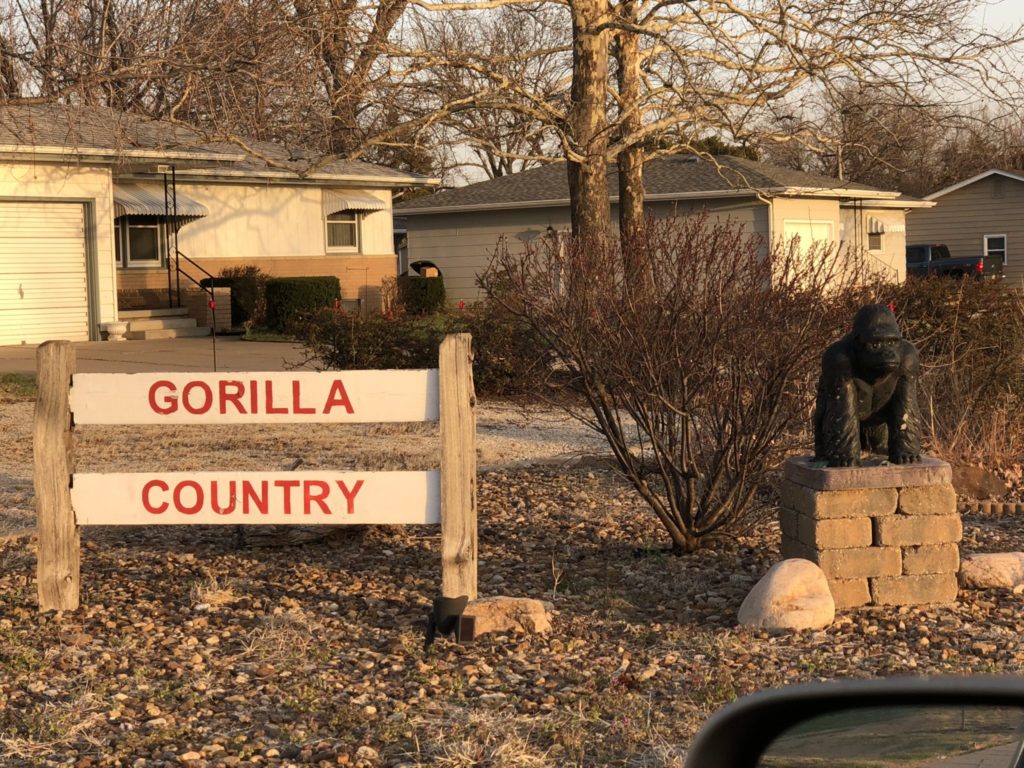 Betcha didn't know we had Gorilla Country in the U.S.  Well, meander into Solomon, Kansas and you will find that Solomon High School's mascot is the Gorillas.   I have no idea why they are the Gorillas…   Solomon Saints, Solomon Swans, Solomon Salamanders…  but Gorillas?  Hmmmm….
The Grill District, Walnut Ridge, Arkansas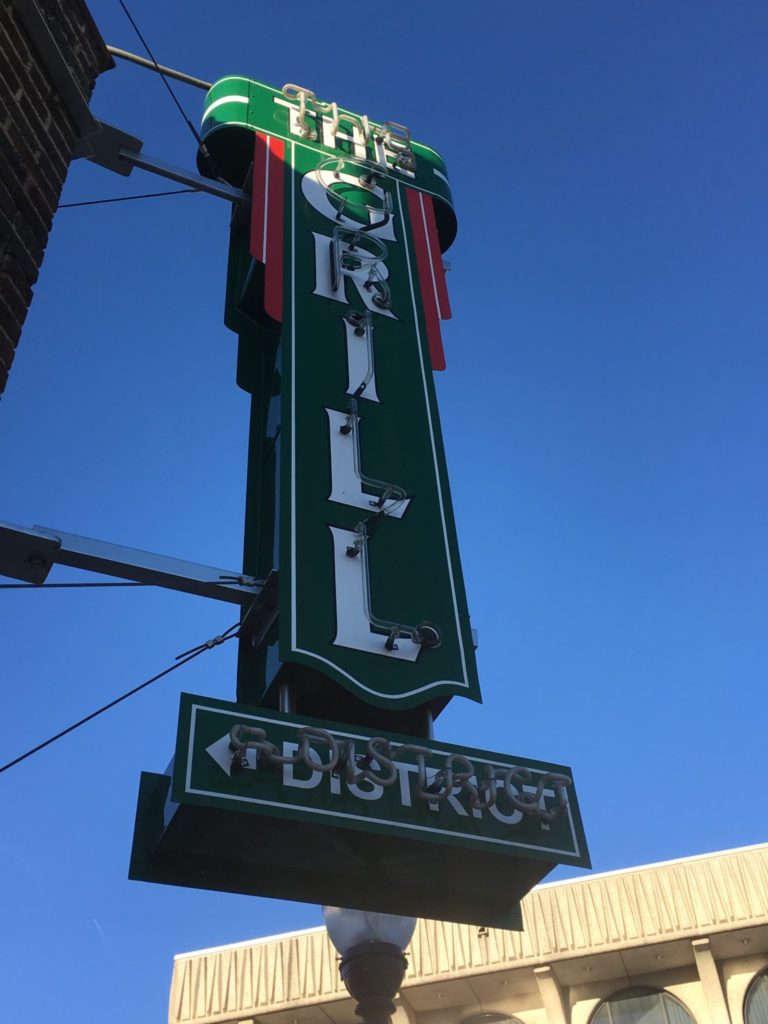 I am always a sucker for vintage neon signs.  The Grill District sign hangs in a location that once housed a restaurant called The Grill in downtown Walnut Ridge, Arkansas.  The sign was refurbished in 2012 and reattached to "add spunk to Main Street and draw extra attention to the businesses in the area" according to owner Charles Snapp.
Glendale, Kentucky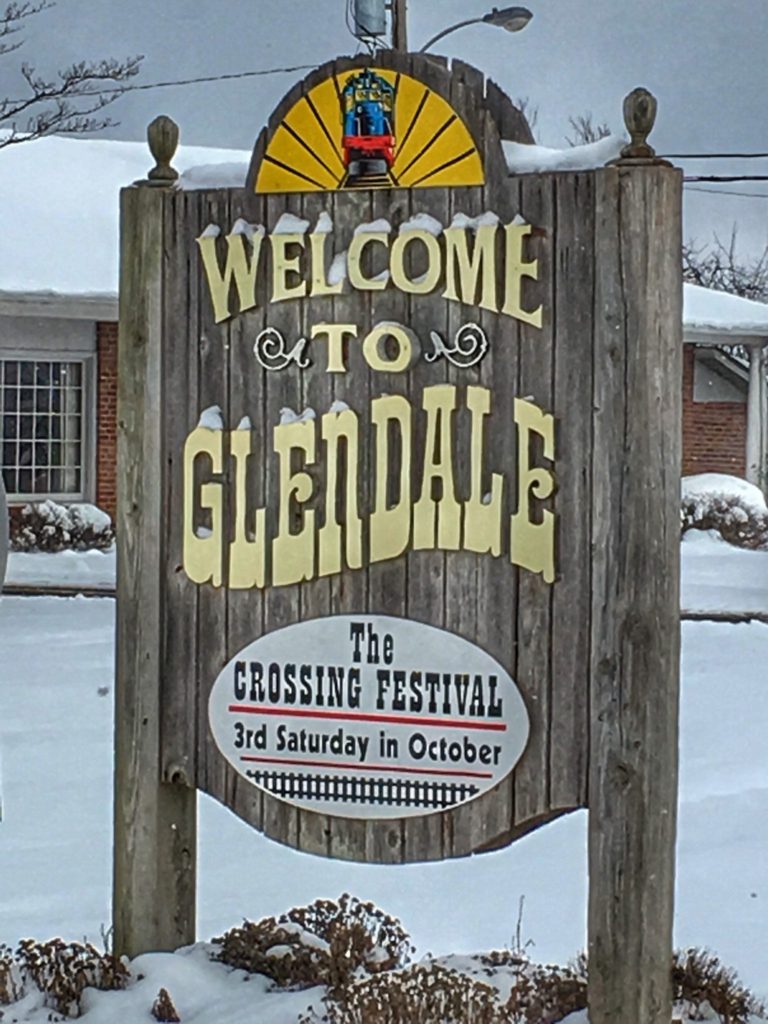 Glendale, Kentucky is an old railroad town and now is basically a stop off of Interstate 65 south of Louisville, KY.  Full of vintage buildings and antique shops, its most well known place is the Whistle Stop Cafe, which I will feature in my W signs post in a couple of weeks.
GAS Signs in Washington, Texas, Missouri and South Dakota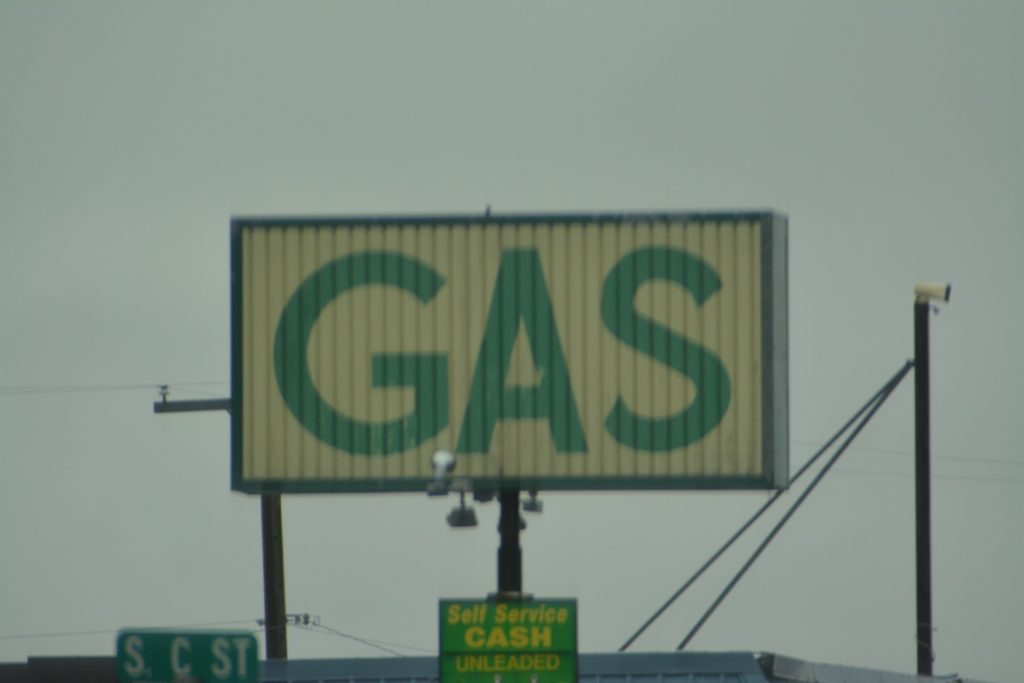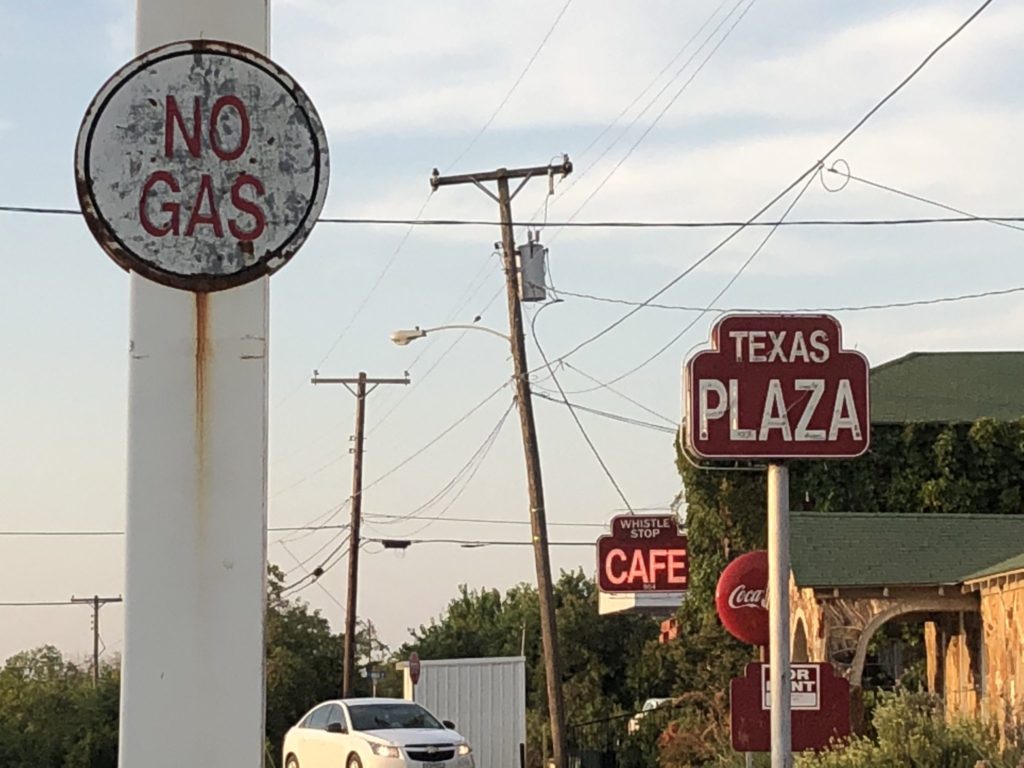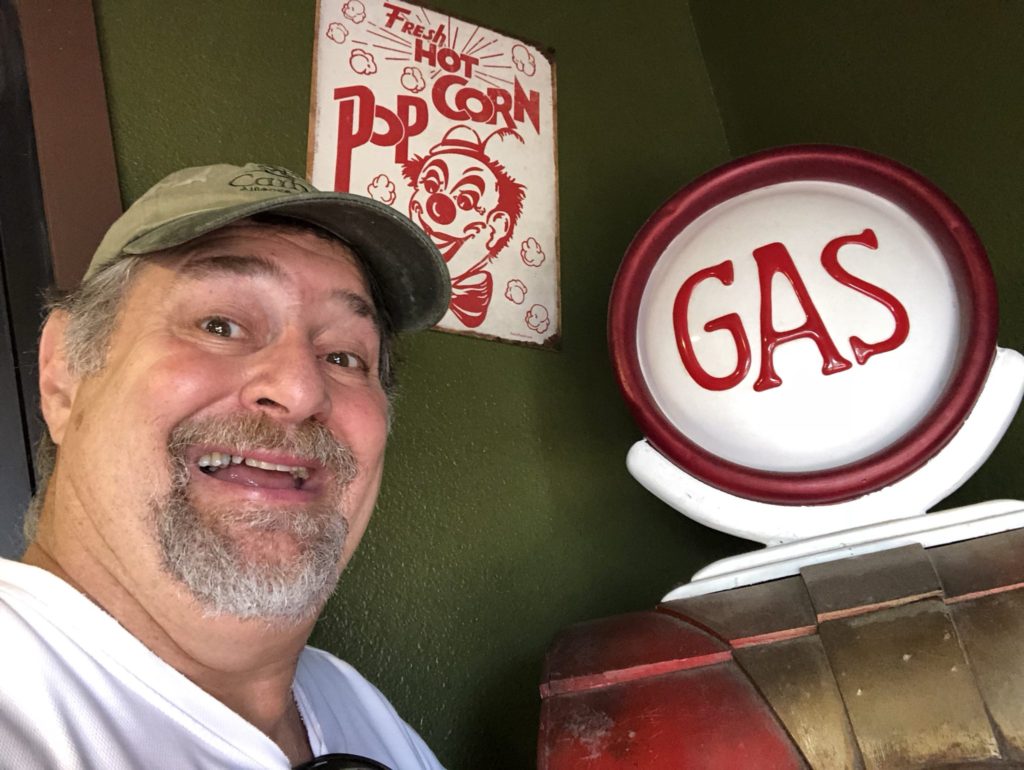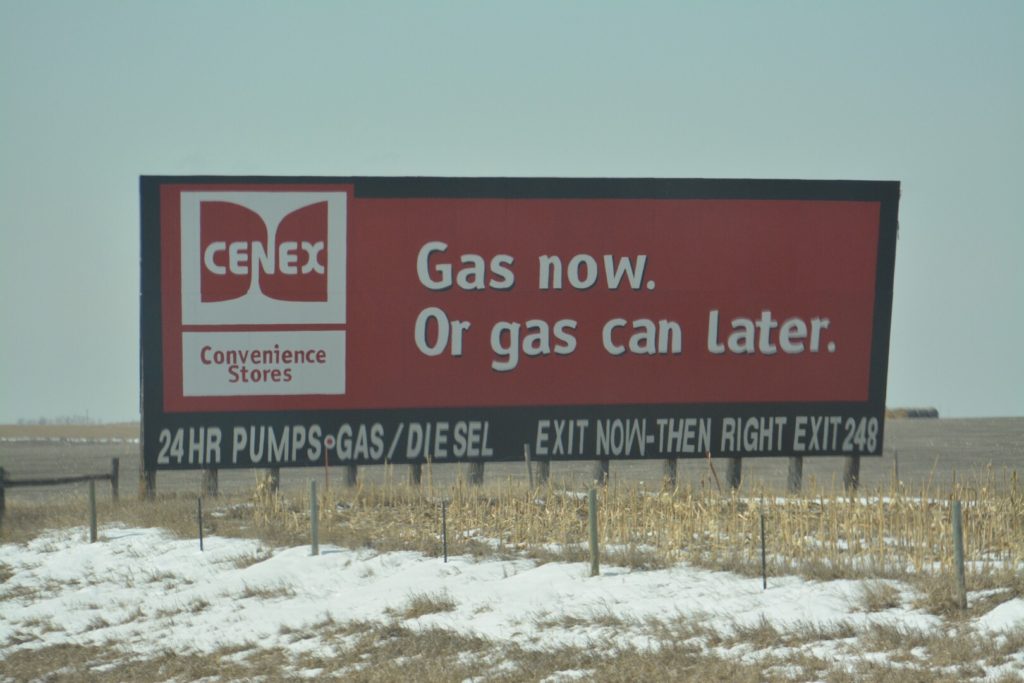 There are lots of Gas signs dotting the country.  This is one of them. Then there is the No Gas sign from Decatur, Texas.  Gotta love that one.  I got a GAS selfie in Uranus…go figure, GAS in Uranus? Finally, the old…last gas for miles ploy in South Dakota…except, it is NOT a ploy.  There really wasn't a gas station for another 60-70 miles.
Looking for a unique and fun gift for yourself or  your traveler friends? How about a book about offbeat and quirky places to take on your road trips? You can see both of my books at http://amzn.to/2ks6fQZ. Working on Book 3, coming in late Spring 2019!!