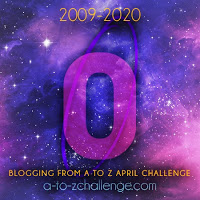 In early 2020 I traveled across the country with  the course of three weeks.  My A to Z posts this year will have the "8154" theme, which will also be the title of my forthcoming new book that will document the epic road trip.  Each entry will highlight a few stories with photos based on the alphabet and not the order of the trip.  I hope you will enjoy this bouncy ride across the back roads of America.  Please enjoy the O Stories. (all photography by David "Sumoflam" Kravetz)
Oil City, Louisiana
After visiting Caddo Lake and taking a nice swamp cruise with Aaron Applebaum of Mystique Tours, we drove around the lake over to Oil City, Louisiana.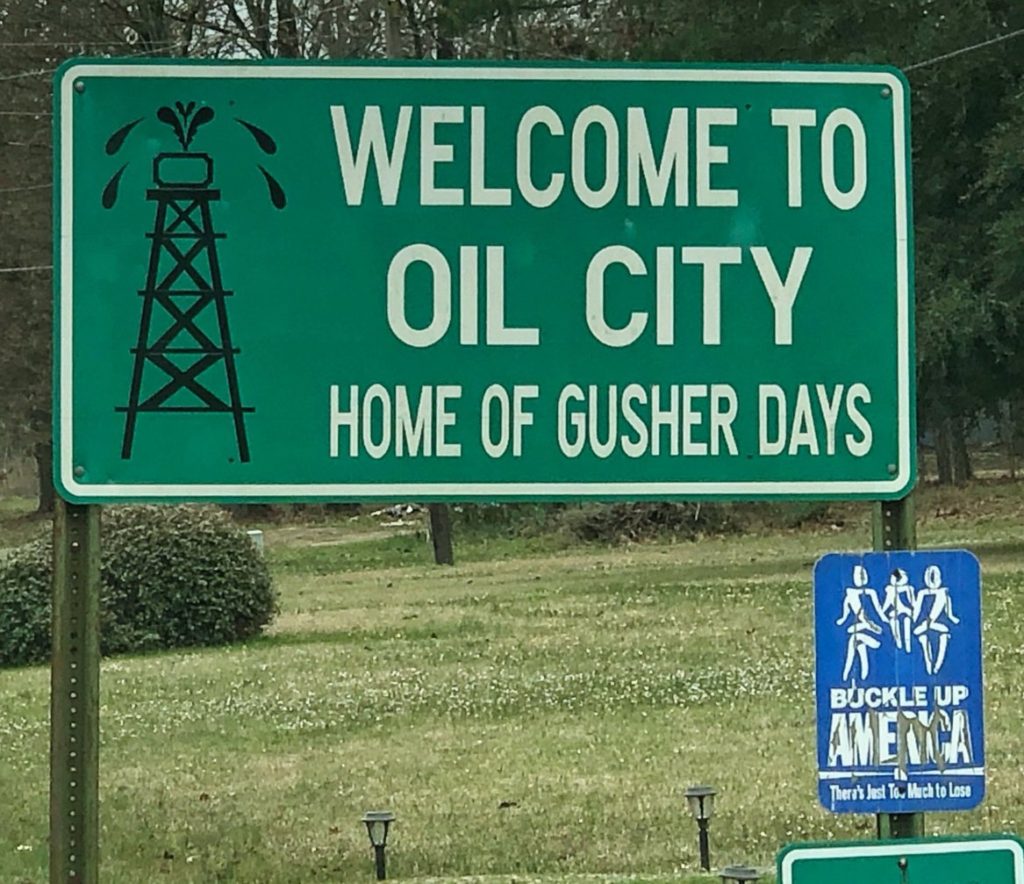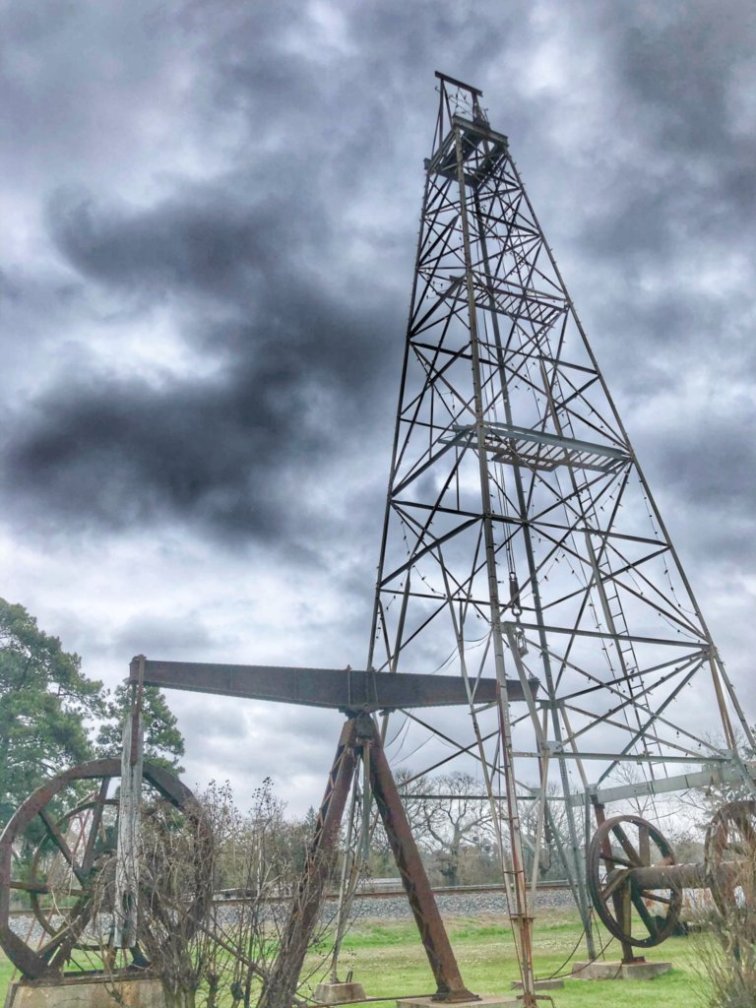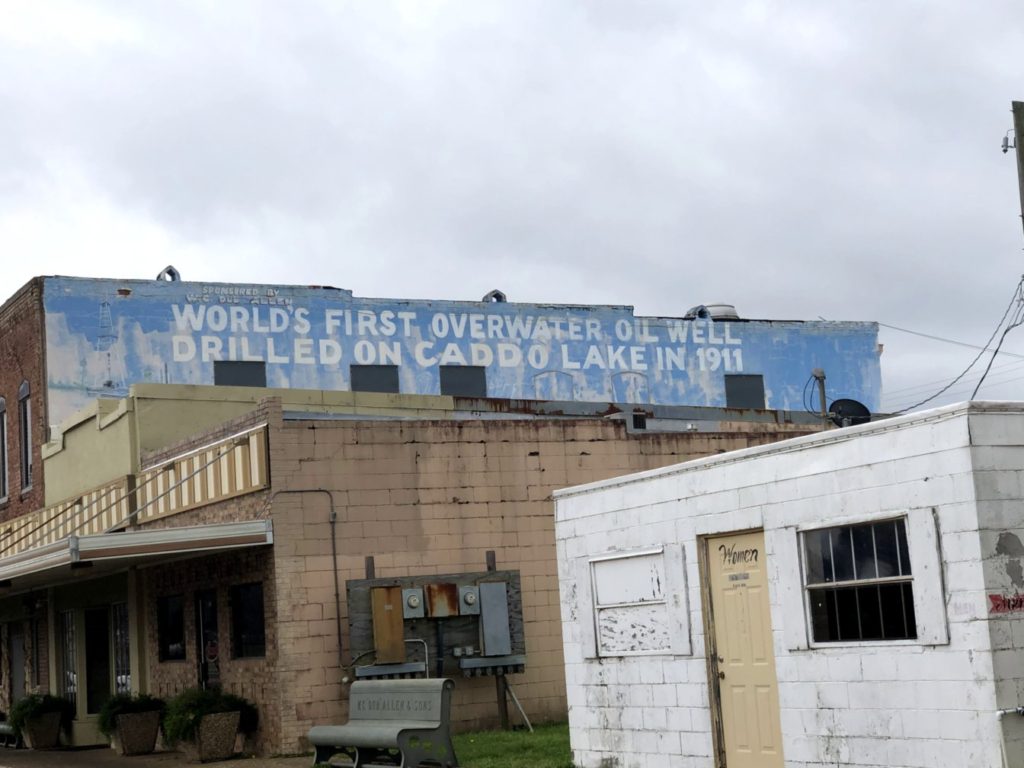 Old Farm Vintage Antiques – Tulia, Texas
My daughter Marissa likes to visit unique antique stores.  We stopped at the Old Farm Vintage Antiques.  She found some nice stuff there.  Tulia, Texas is at the junction of U.S. Route 87 and Texas Highway 86.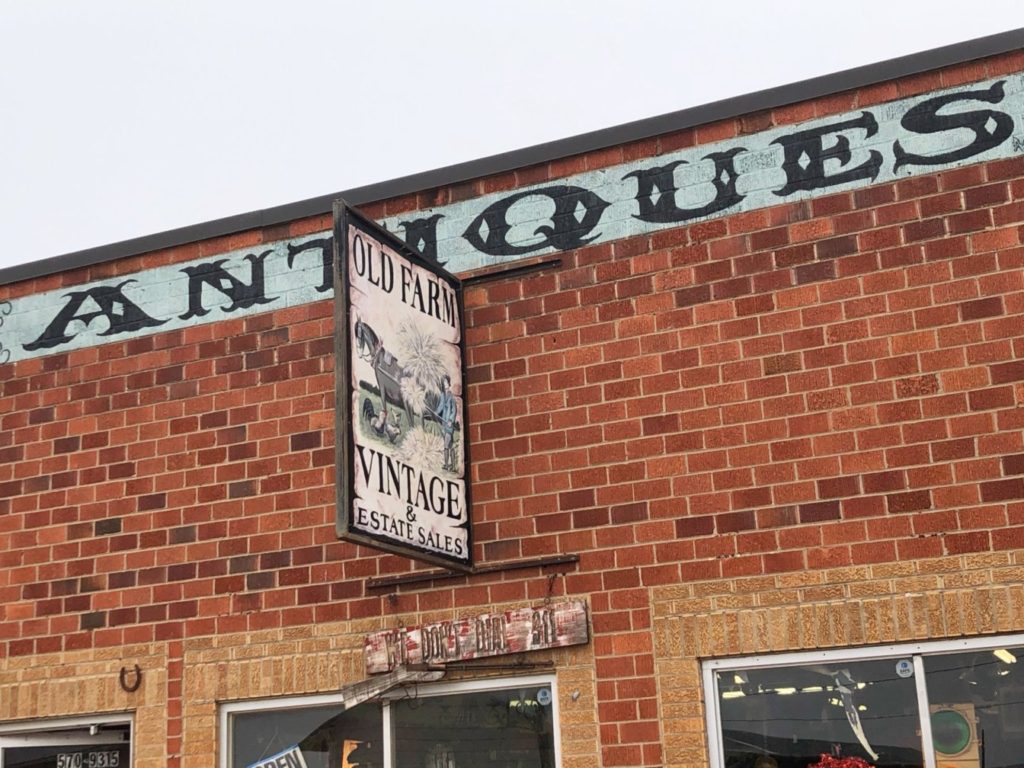 Old Shawneetown, Illinois
Old Shawneetown was actually on our stop list because of hits history.  The Shawneetown Bank State Historic Site is quite unique.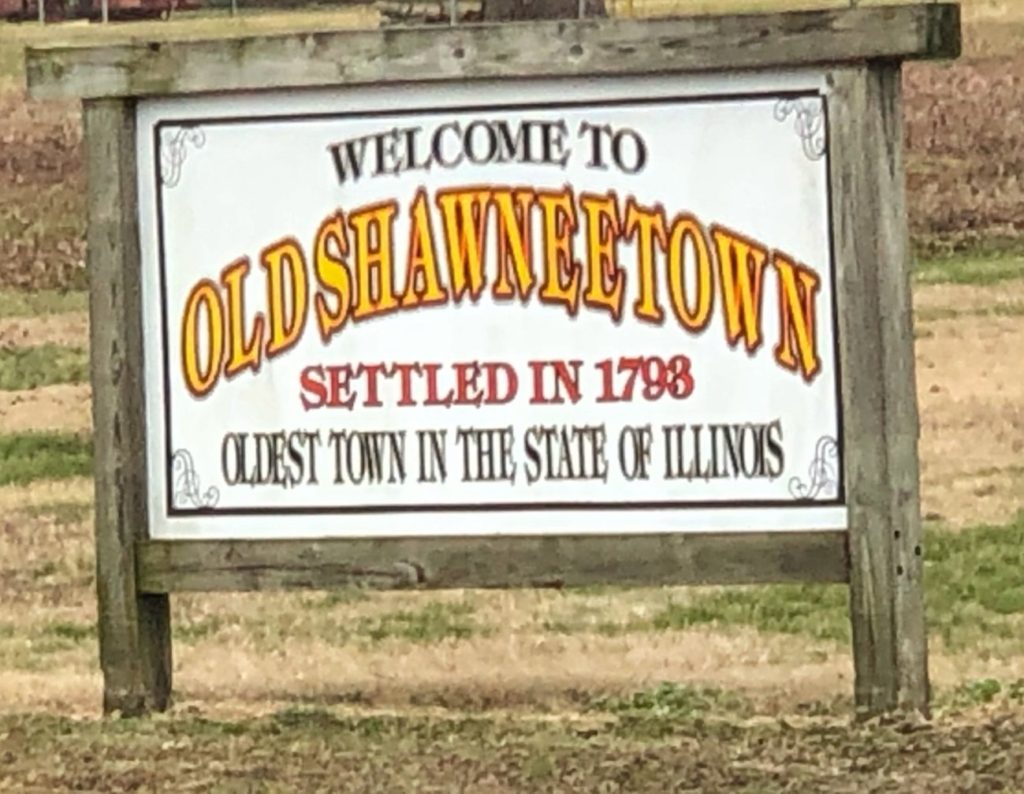 Oyster Capital of the World – South Bend, Washington
A drive down U.S. Highway 101 in Washington will take you through South Bend, Washington on Willapa Bay.  They claim to be the Oyster Capital of the World.  According to willapaharbor.org, one out of every six oysters consumed in the United States is harvested in Willapa Bay.  No, we did not try any oysters.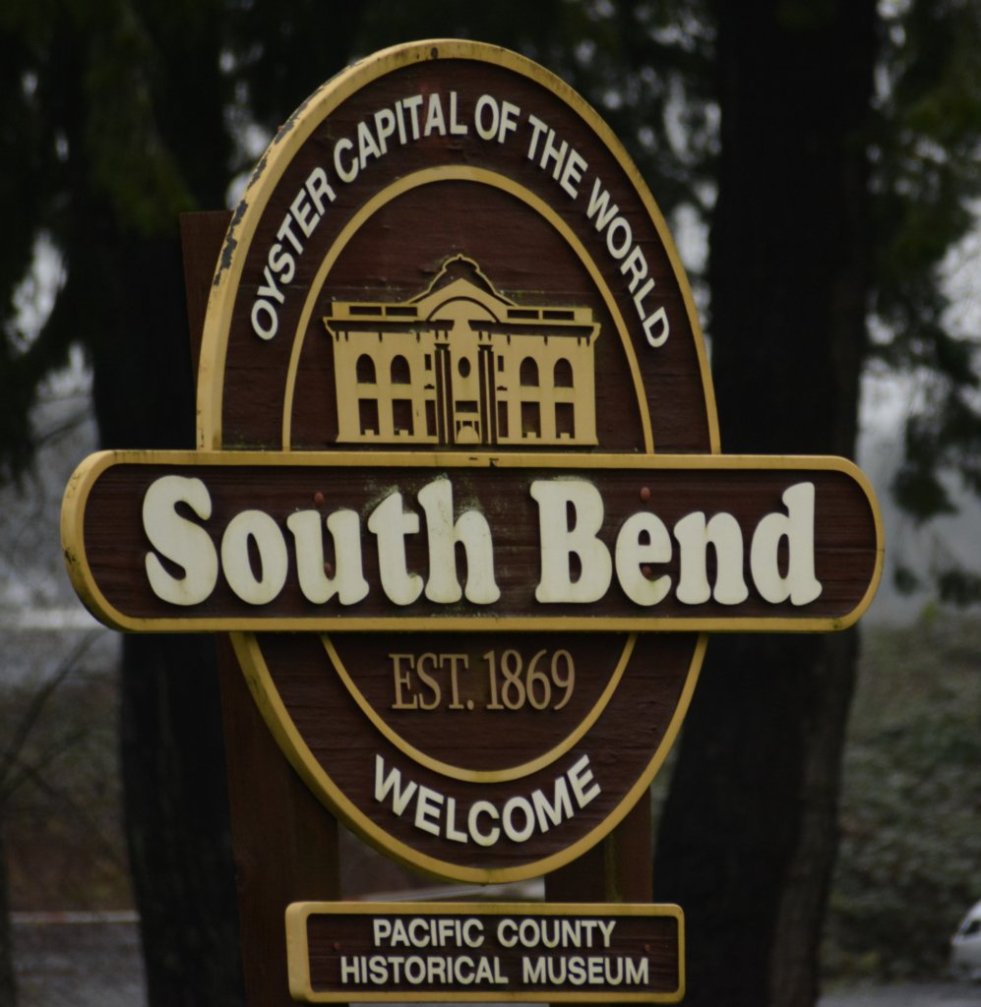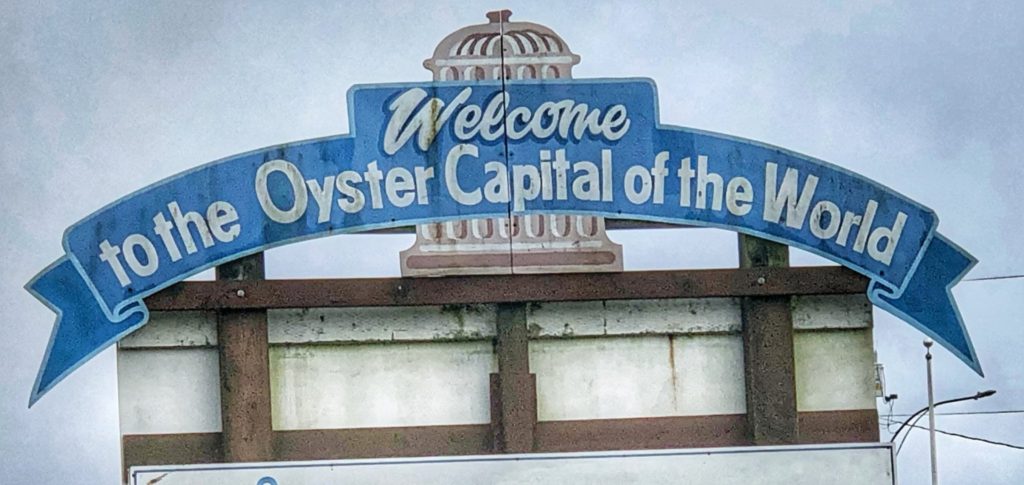 Giant Octopus – Nipton, California
I have written about Nipton on a couple of posts.  Today, I bring you the giant octopus in Nipton.  It will grab ya!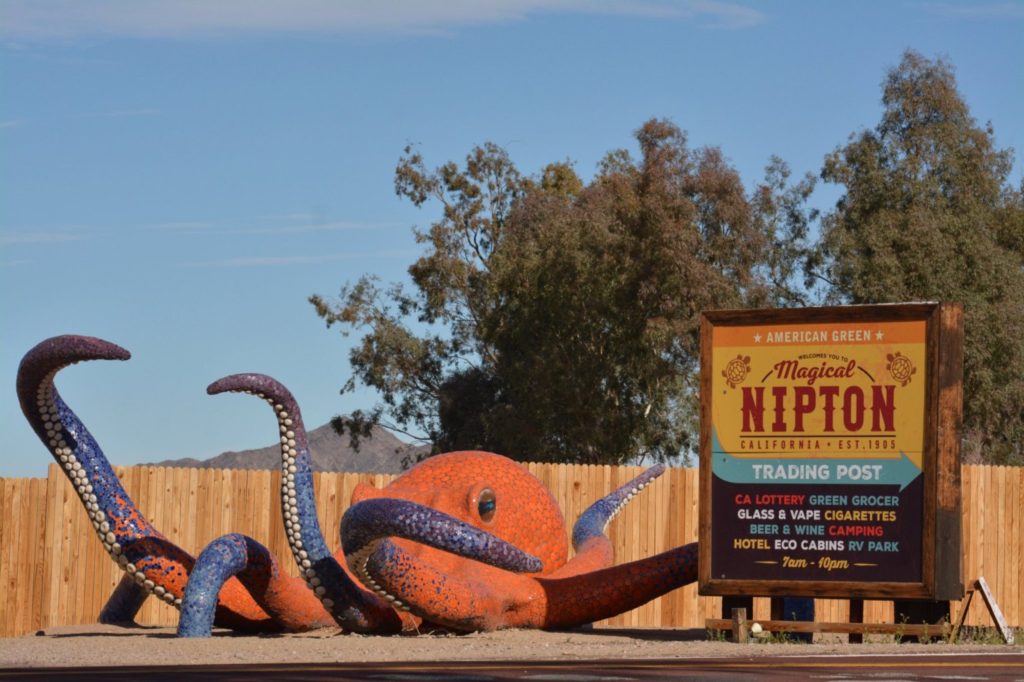 Ord, Nebraska
Ord, Nebraska is in the eastern edge of the Nebraska Sandhills.  The town of about 2000 is in the North Loup Valley and is a scenic area. My drive through the town has a lovely old theatre marquis.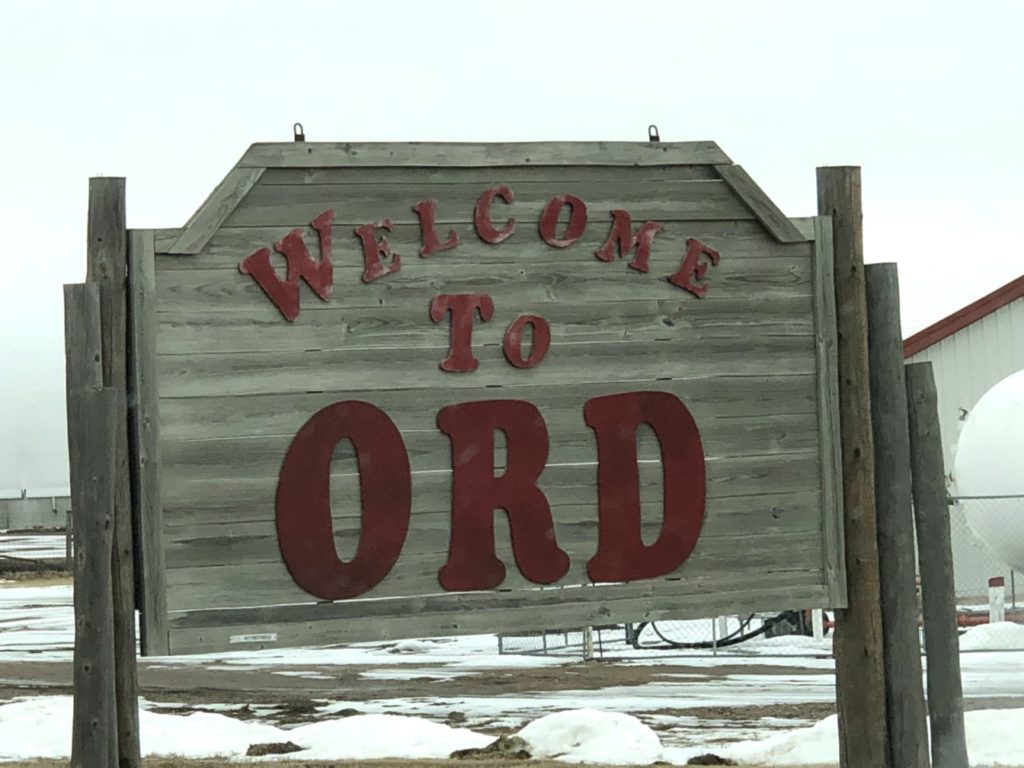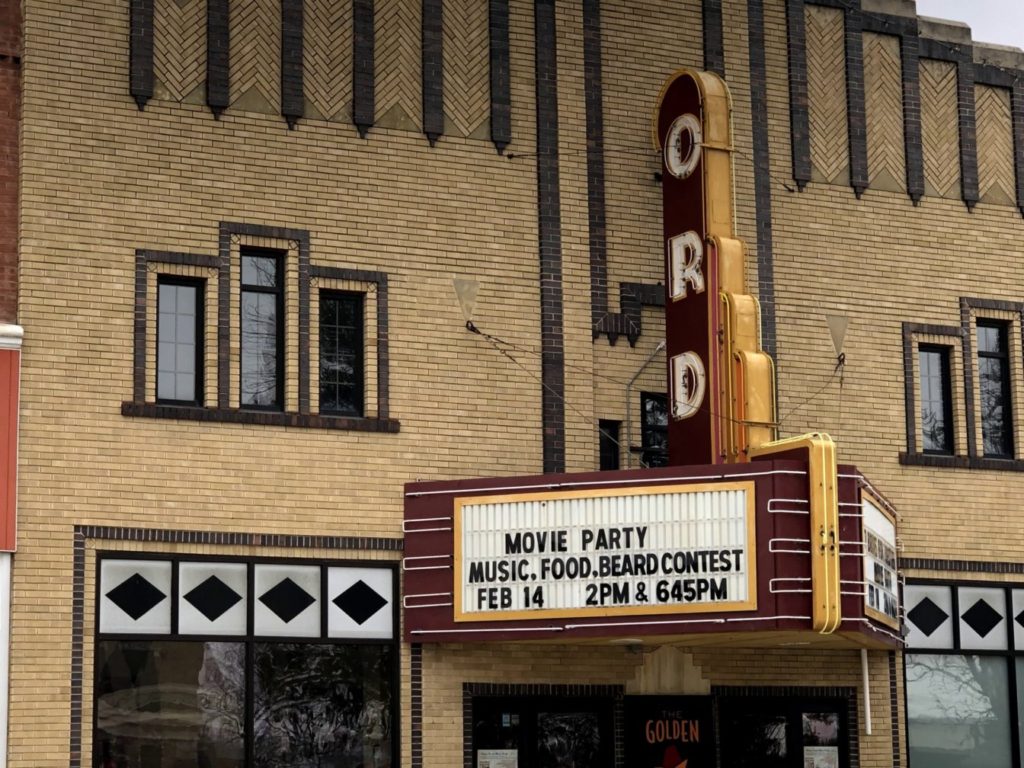 Ortega's Indian Market – Gallup, New Mexico
Driving on Interstate 40 east or west, you will see dozens of signs advertising Ortega's Indian Market in Gallup, New Mexico.  You can't miss the shop on the drive down Route 66 through Gallup.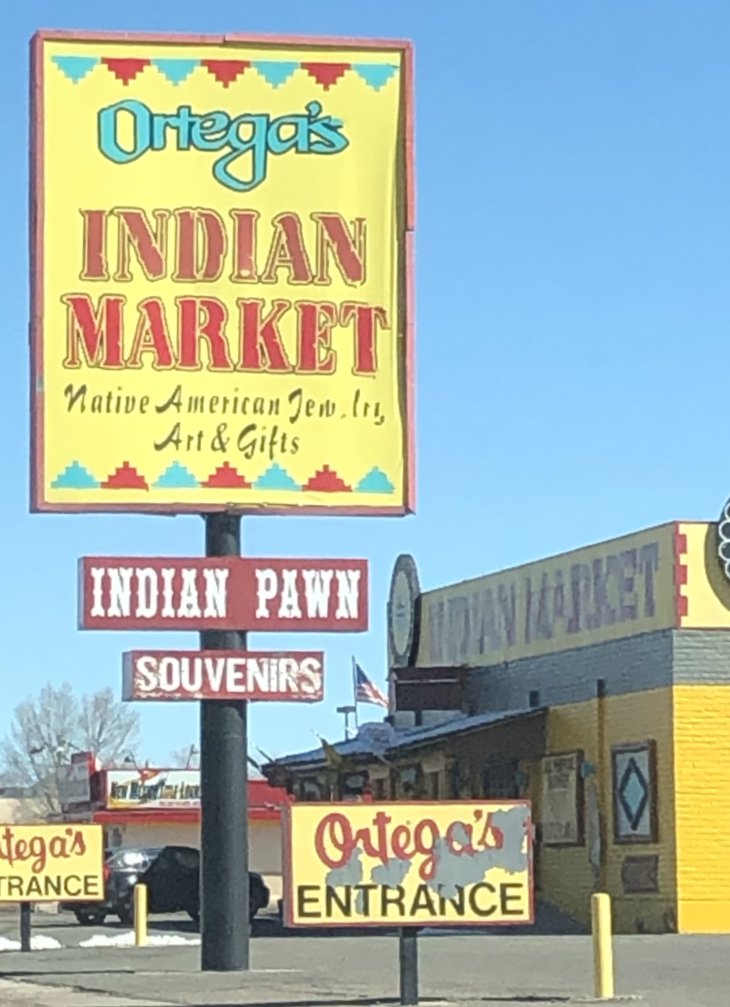 Opportunity, Montana
Back in 2019 I had seen a post on Facebook with a sign to Opportunity.  I looked it up and decided that it was to be on my bucket list so it can go along with my visits to Success, Prosperity, Romance and others.  On my trip in late January, we had the chance so I took it…  well, we had the opportunity to visit Opportunity.
The small 500 person community of Opportunity is right off of Montana Highway 1, also known as the Pintler Scenic Route.  It is just down the road from the old smelting town of Anaconda and its infamously pollution-belching Washoe Stack.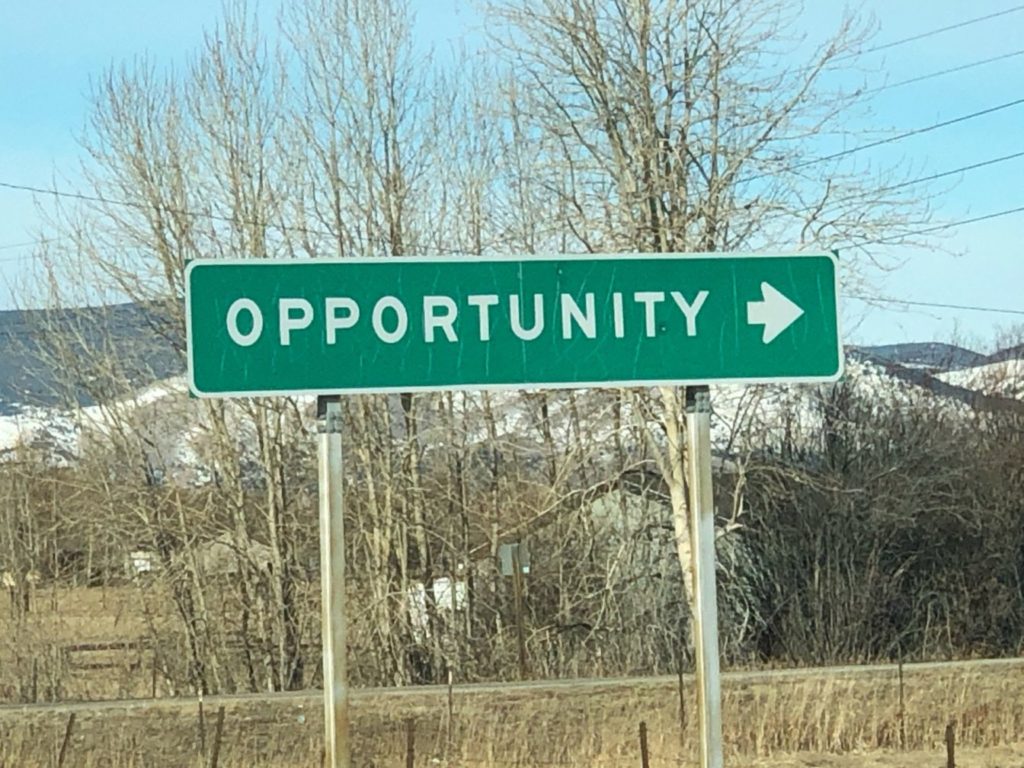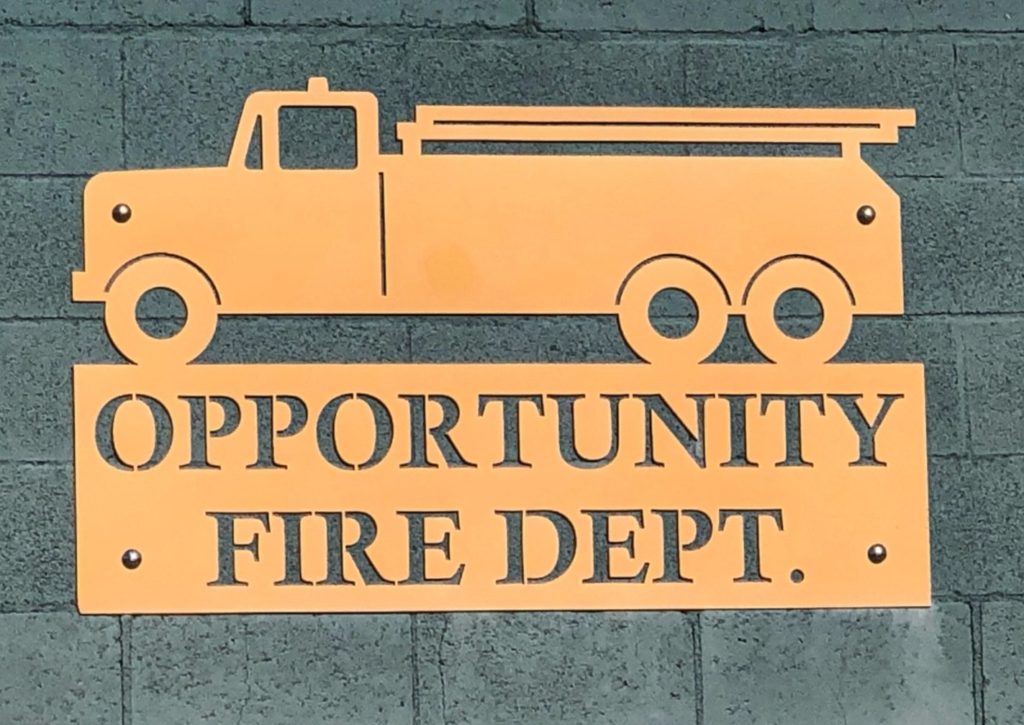 Oregon
We took this sign while on US 101 entering Astoria, Oregon after crossing the amazing Astoria-Megler Bridge that spans the Columbia River.  It is the longest continuous truss bridge in North America.  The bridge is 4.067 miles long and was the final segment of U.S. Route 101 to be completed between Olympia, Washington and Los Angeles, California.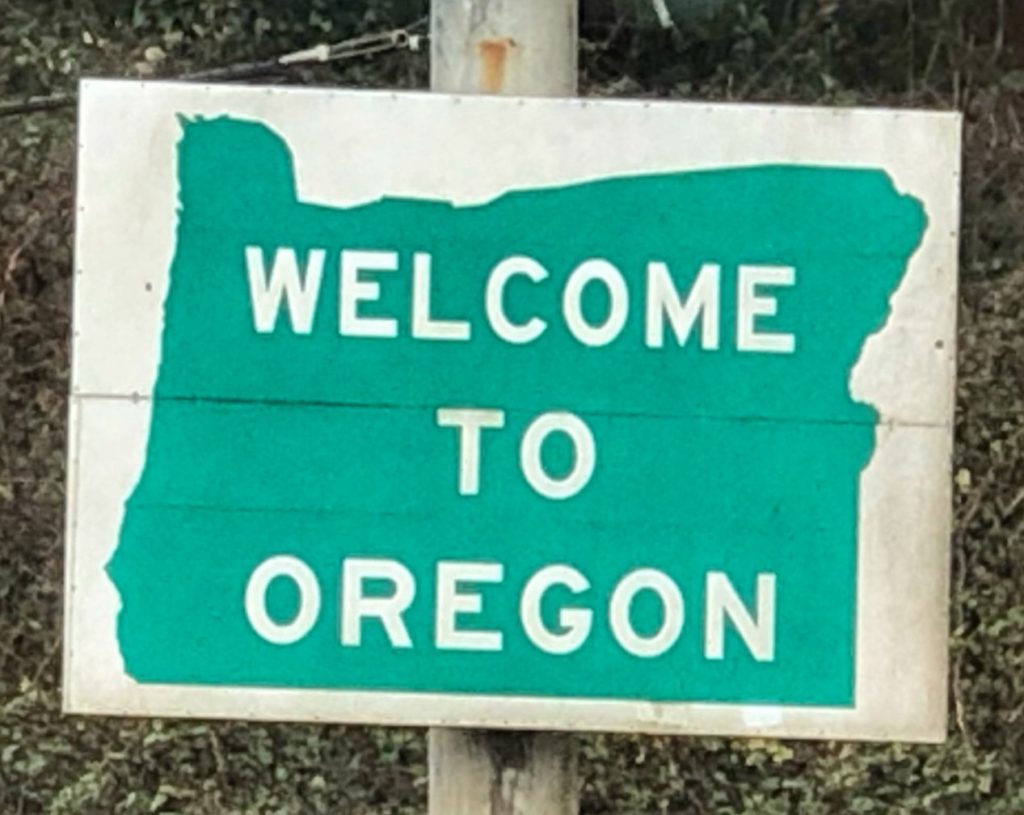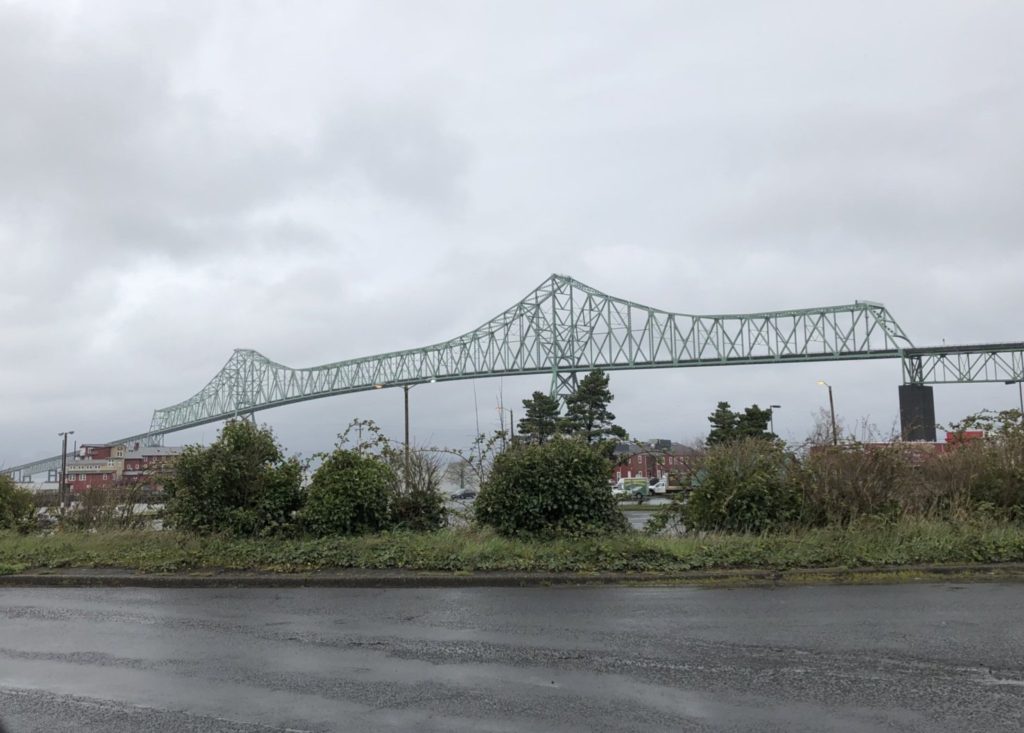 Old Truck and Gas Station – Lemon Cove, California
An old deco-style Richfield Gas Station in Lemon Cove, California.  This was likely built around 1942.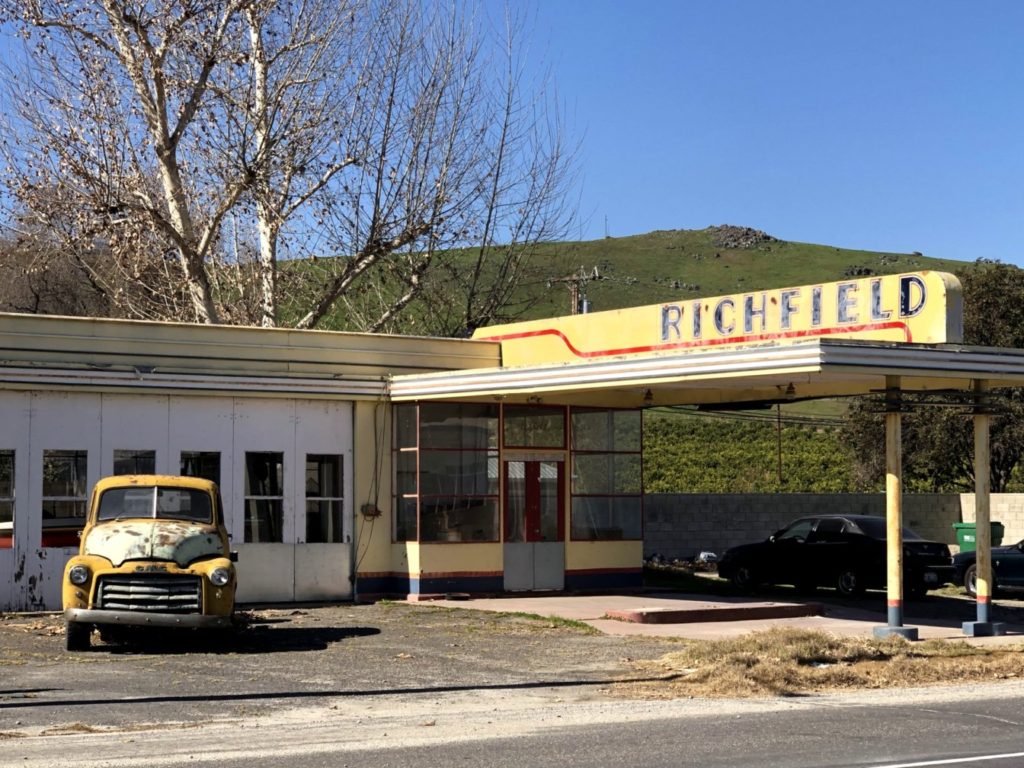 Owensboro, Kentucky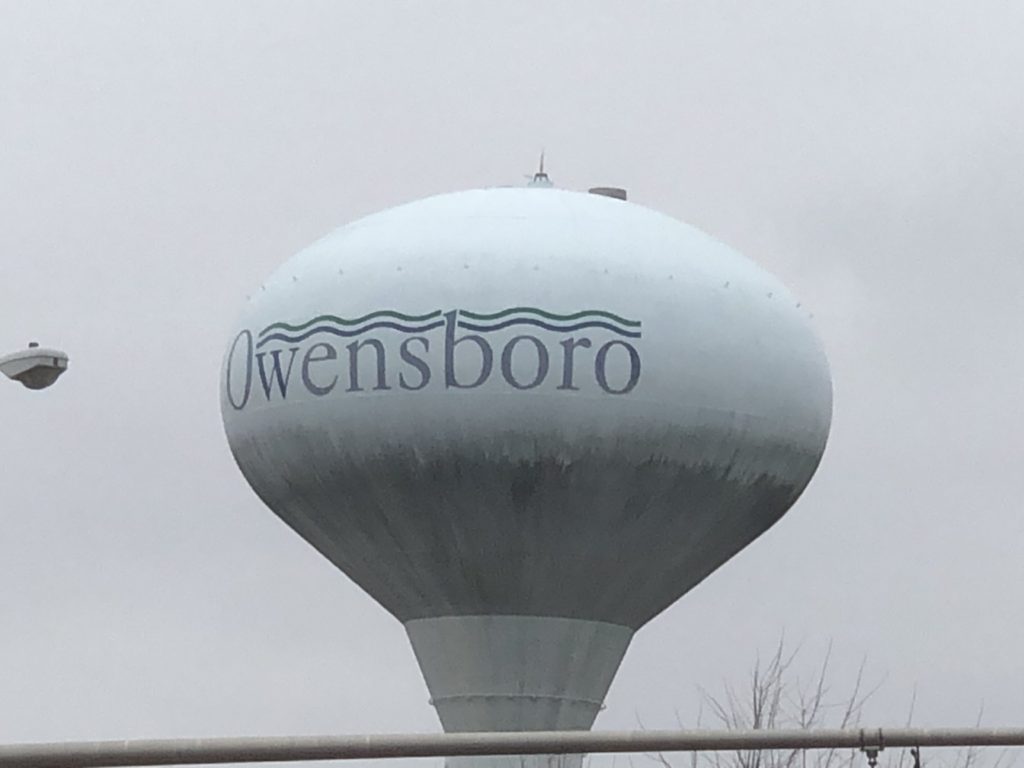 Oglala National Grassland – Nebraska
Driving north from Alliance, Nebraska to South Dakota, we drive through the Oglala National Grassland, near Crawford, Nebraska.  The Oglala Grassland is the best place in Nebraska to view pronghorns and a popular place to view prairie dog colonies along the site's northern border.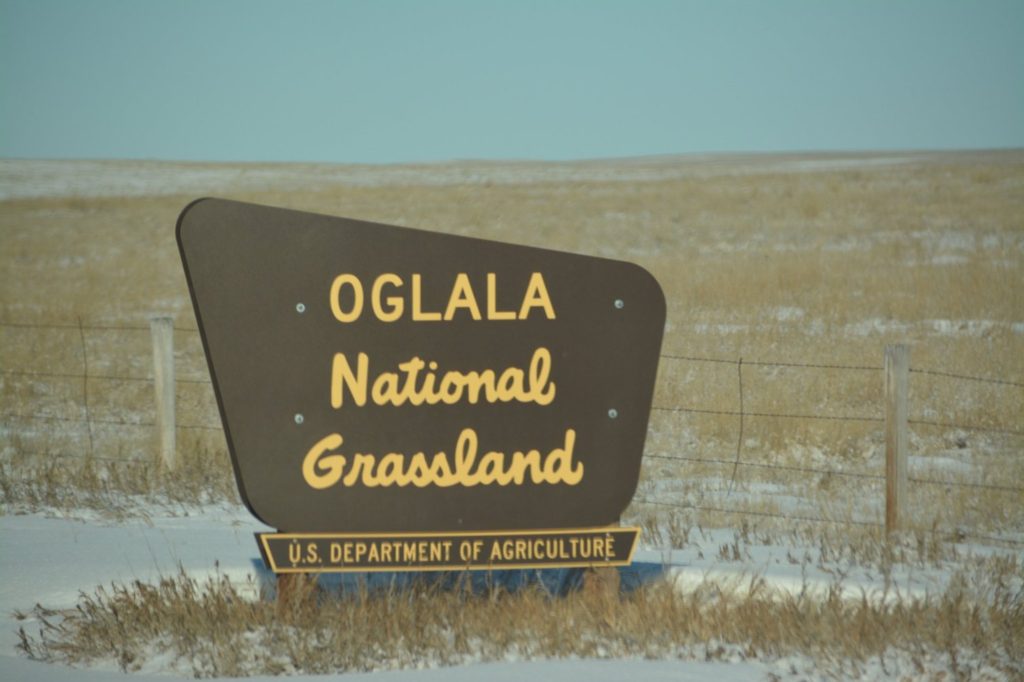 Ohrmann Museum and Gallery – Drummond, Montana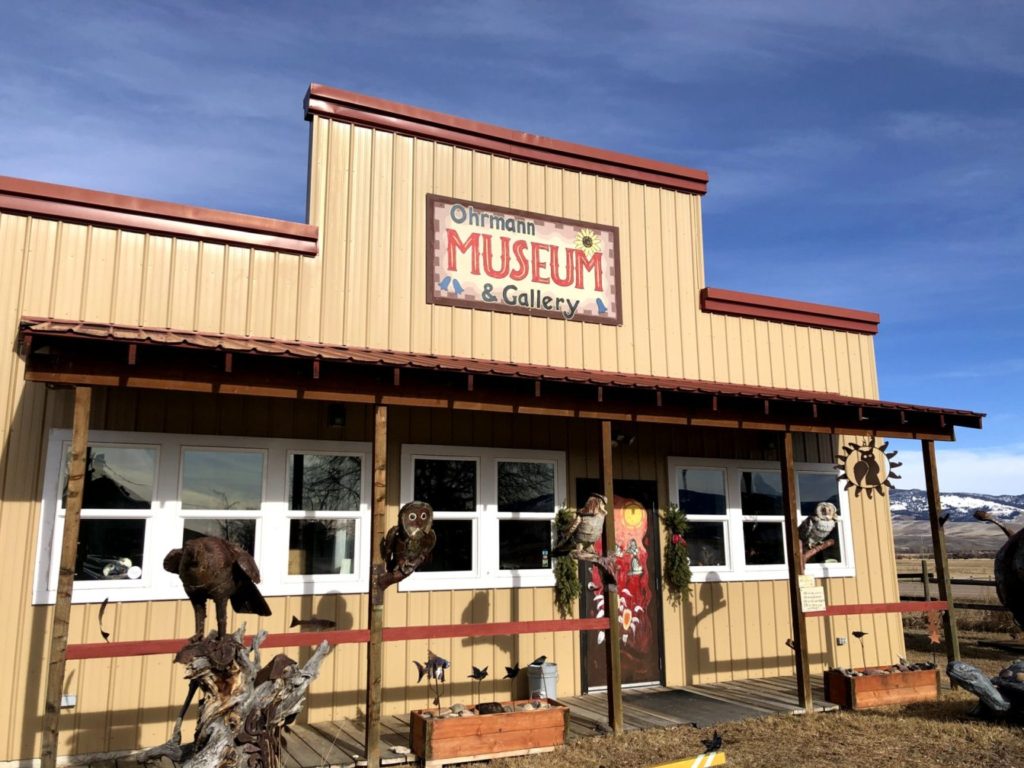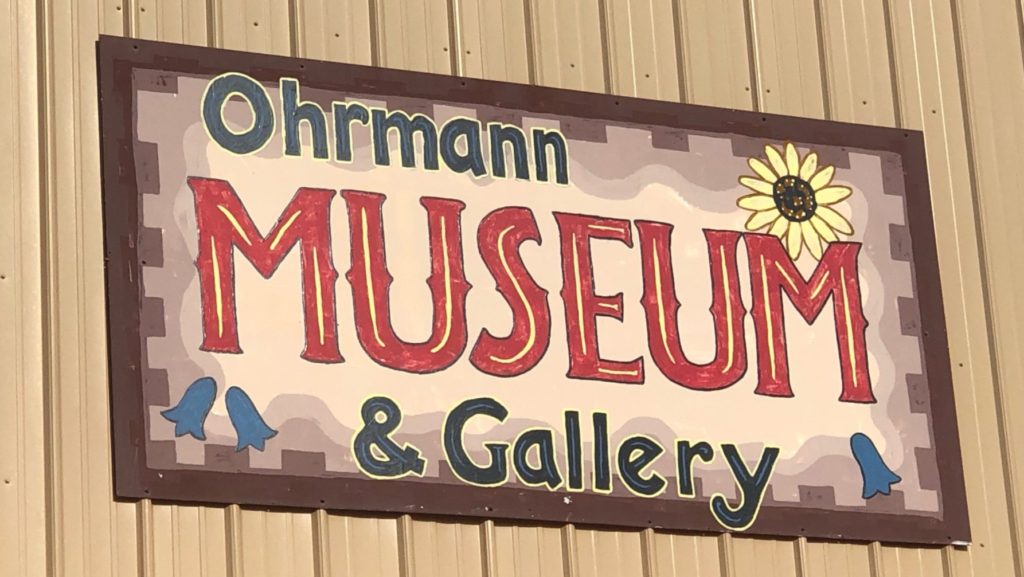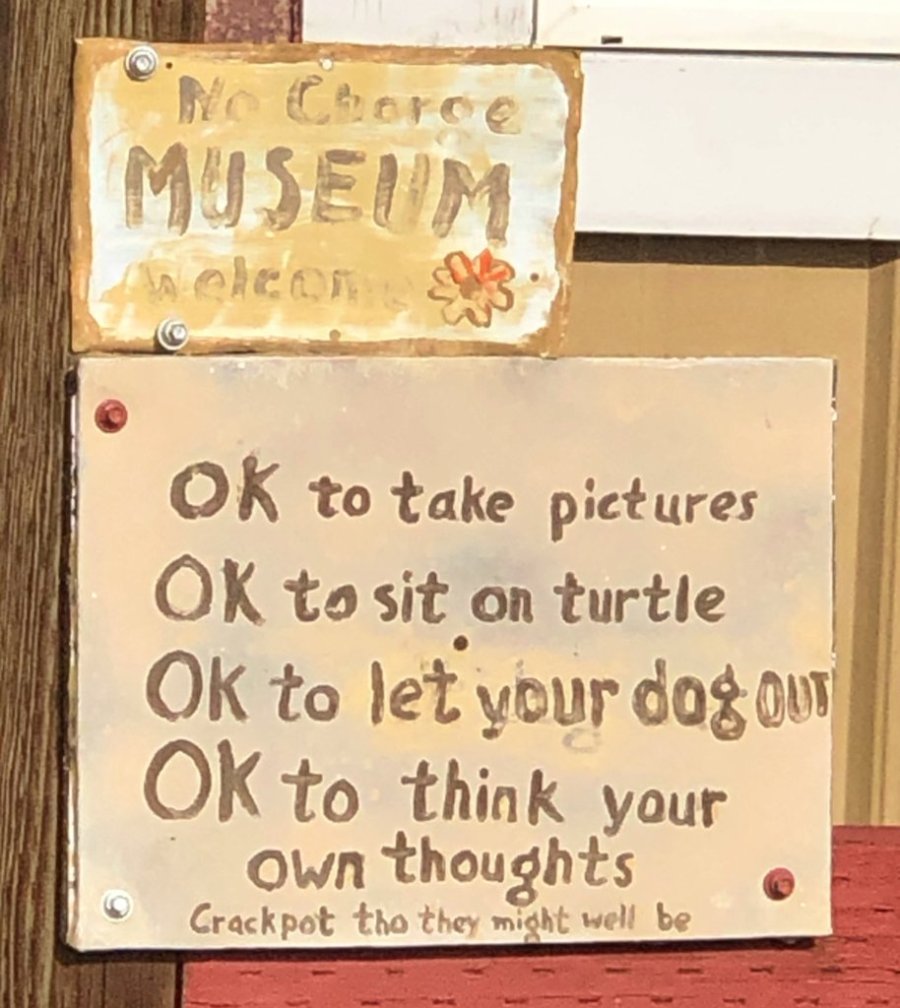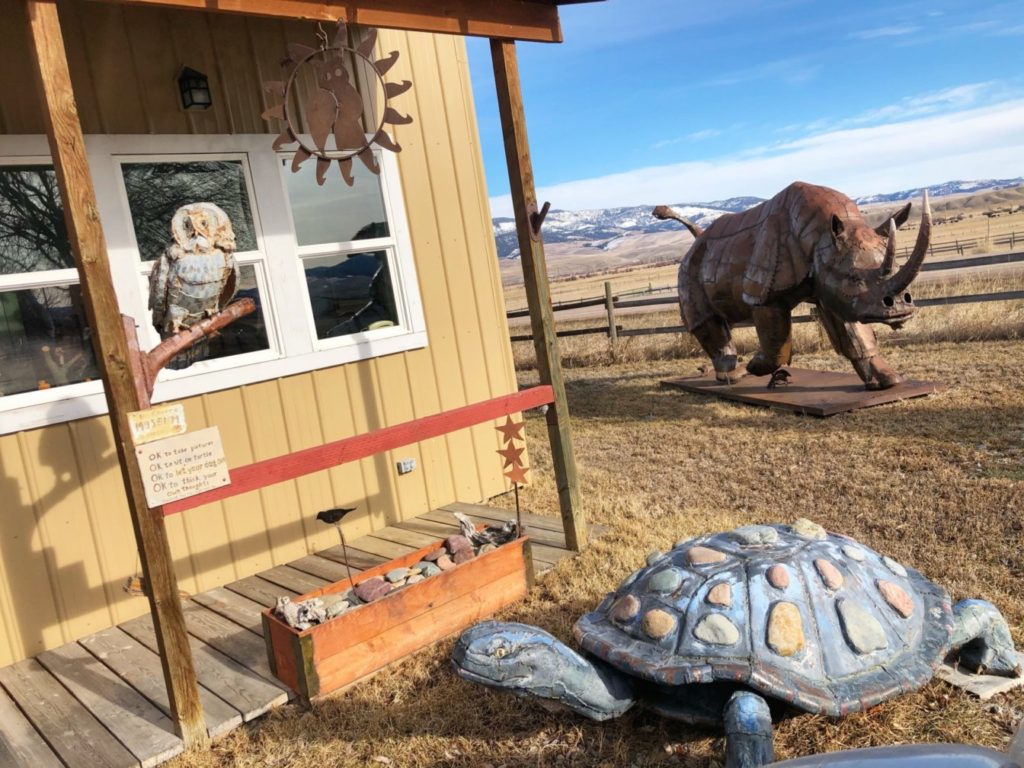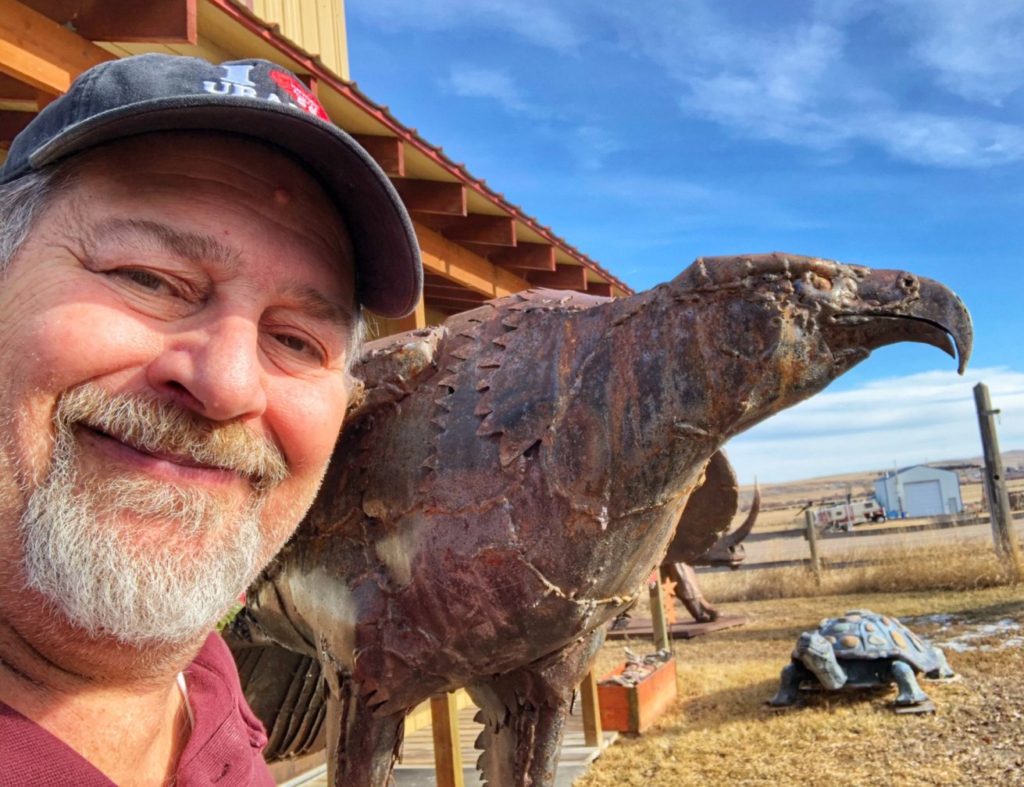 Ohio River Scenic Byway – Old Shawneetown, Illinois
The Ohio River Scenic Byway is probably one of my most favorite drives in the United States.  It covers nearly 950 miles as it meanders along the banks of the Ohio River through Illinois, Indiana and Ohio.  The drive begins at the confluence of the Ohio and Mississippi Rivers near Cairo, Illinois and then up the river to Indiana. It then weaves its way near Cincinnati and then across the state to East Liverpool, Ohio.  We grabbed this photo near Old Shawneetown, Illinois, not far from Cairo.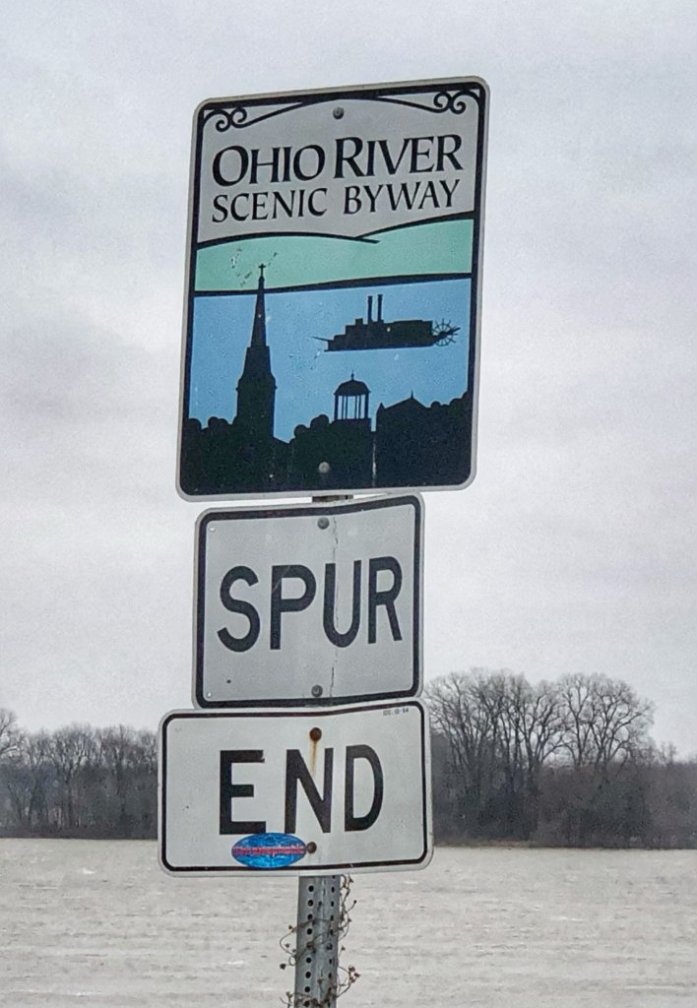 WATCH FOR MY NEW BOOK "8154" — COMING SOON TO AMAZON
I am currently working on my FOURTH book, titled "8154" to represent the mileage of my epic road trip with family.  You can visit my Amazon Author Page to see my other books at https://amzn.to/3azY36l