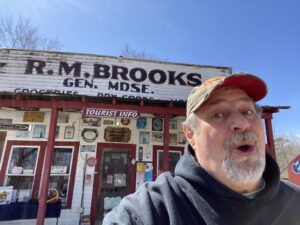 This is the second post of my visits to Old-Timey General Stores.  On March 5, 2021 I visited the R.M. Brooks General Merchandise Store in Rugby, Tennessee.  Established in 1917, this one was a blast from the front of the store to all of the great antiques on the inside.  Tiffany Jones Terry is the current proprietor and is the great-granddaughter of R.M. Brooks. She runs the place well. Their food offerings are amazingly good too!  And you gotta try the Hoop Cheese on a sandwich!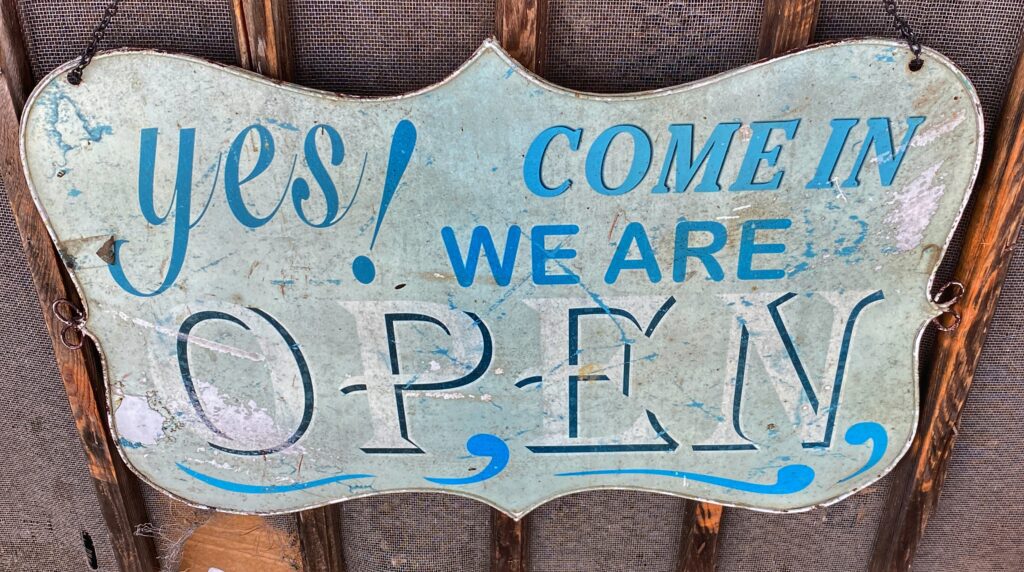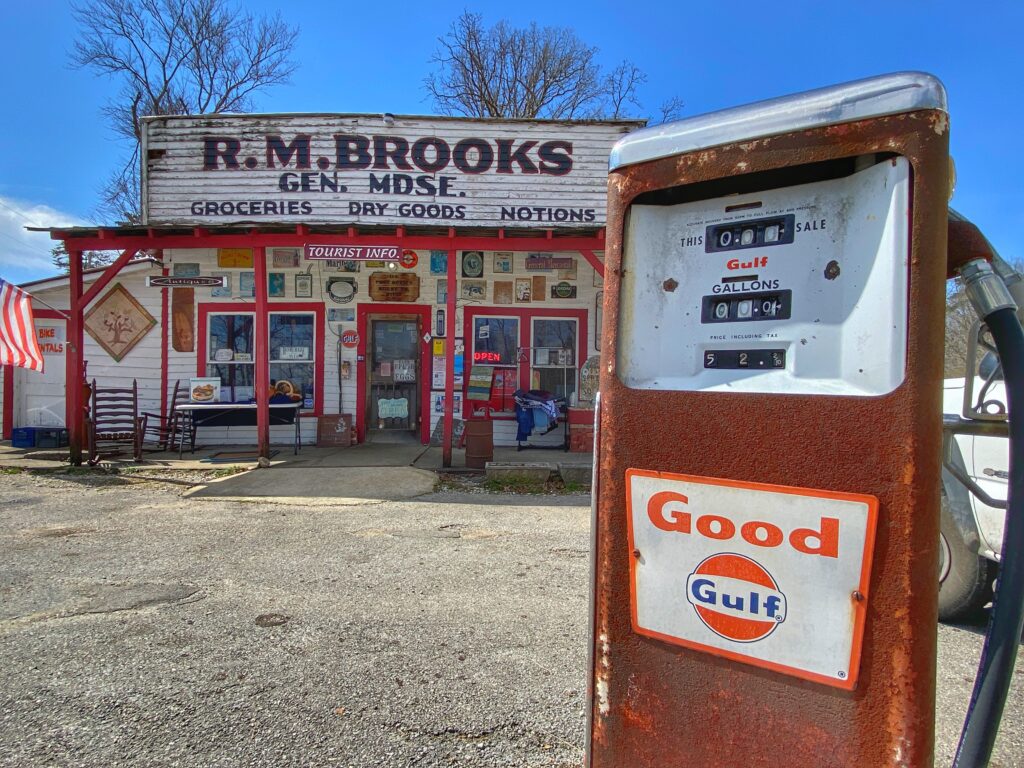 While my wife was hiking the Sheltowee Trace in the Big South Fork, I thought I would make a trip to Rugby from Jamestown.  It isn't too far of a drive and Rugby is noted for its historic buildings, etc. (There will be a different post on Rugby in the near future).  Along the way, I saw the R.M. Brooks store front and it was a MUST STOP for me!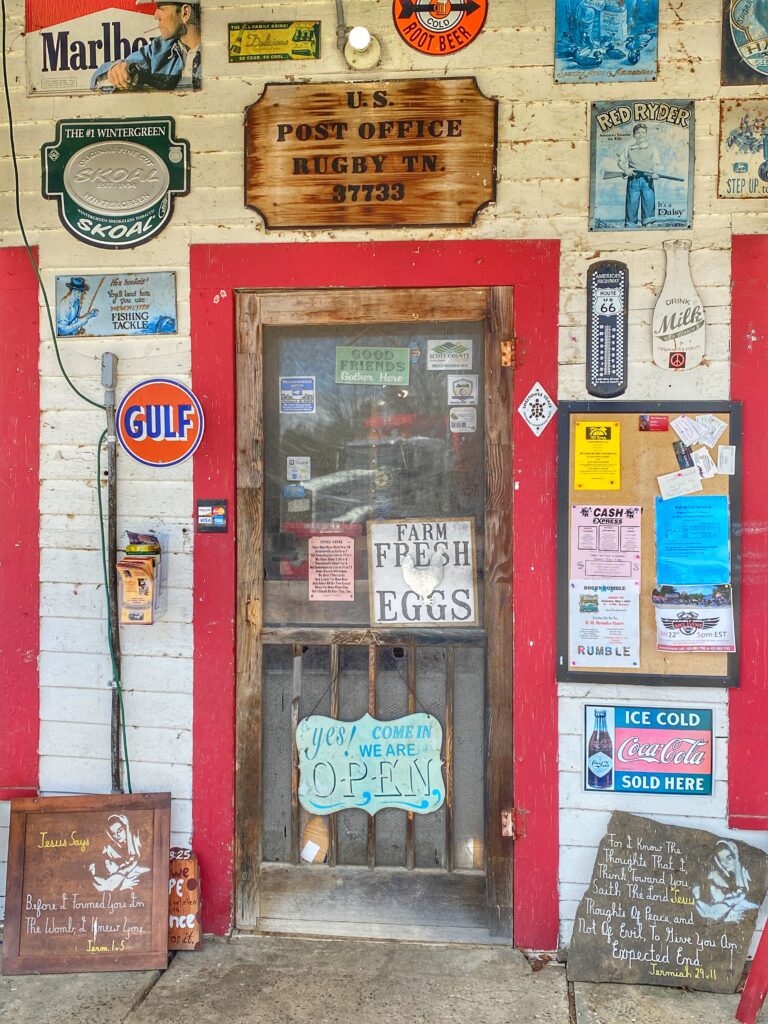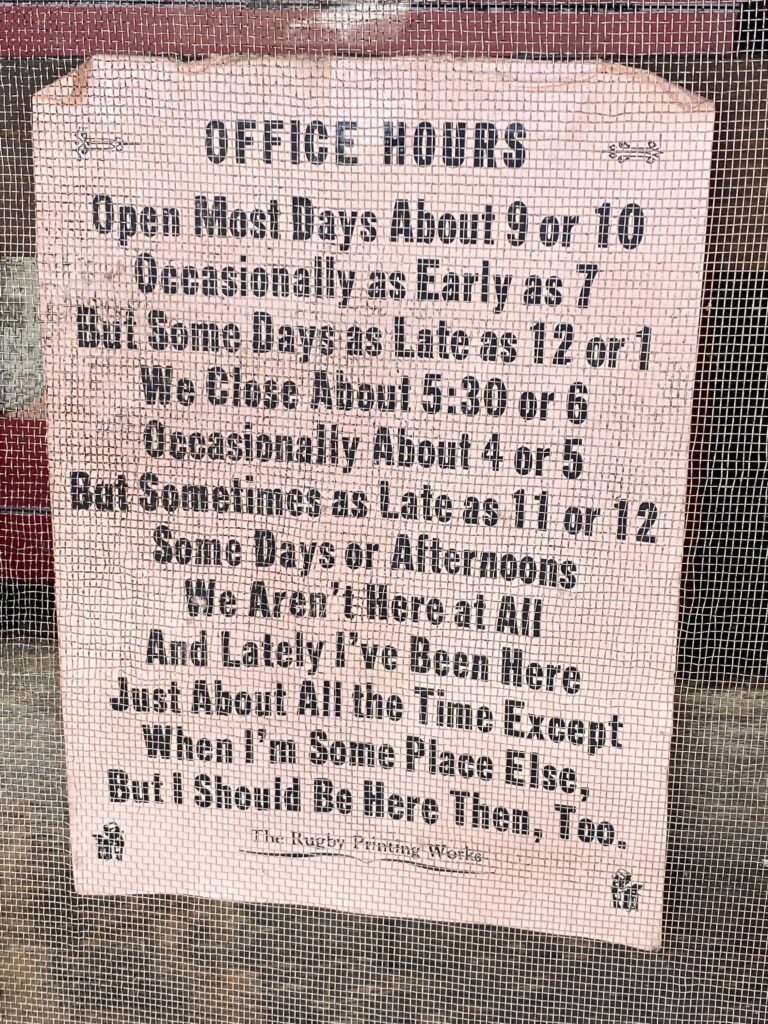 The front of the store is covered with all sorts of fun.  I was excited to see that the place also serves as a Post Office for Rugby and the old sign above the door made it even more fun.  But, the outside was nothing compared to welcome atmosphere on the inside.  Antiques everywhere, a nice warm wood-burning stove, restrooms, old wooden floors.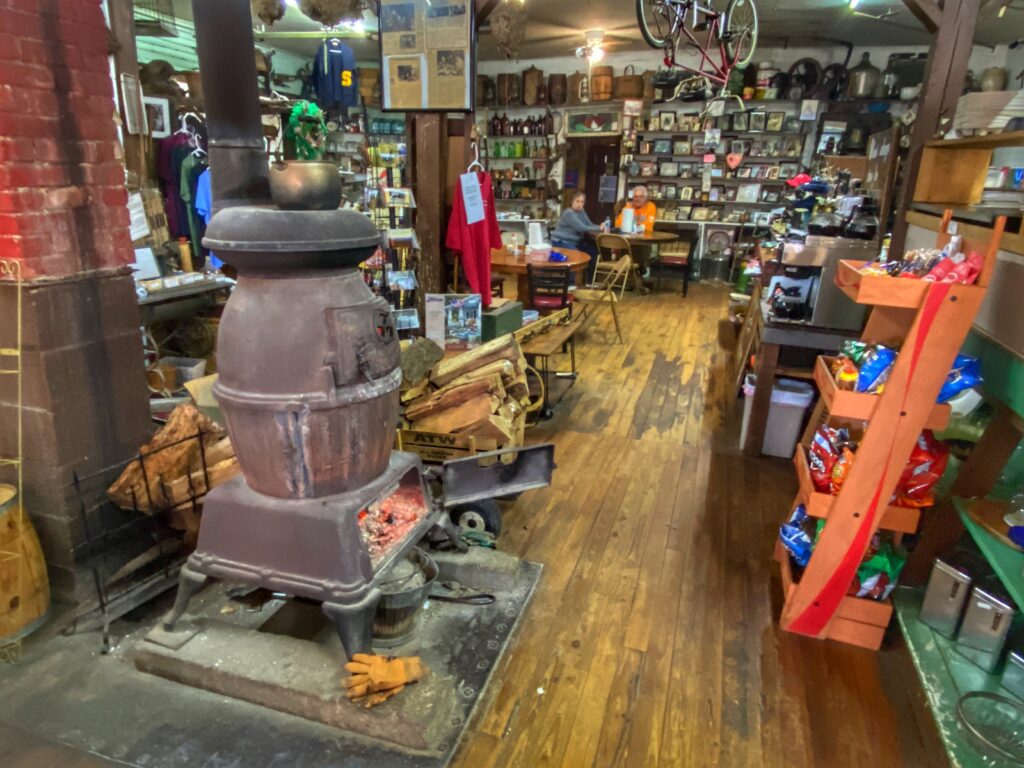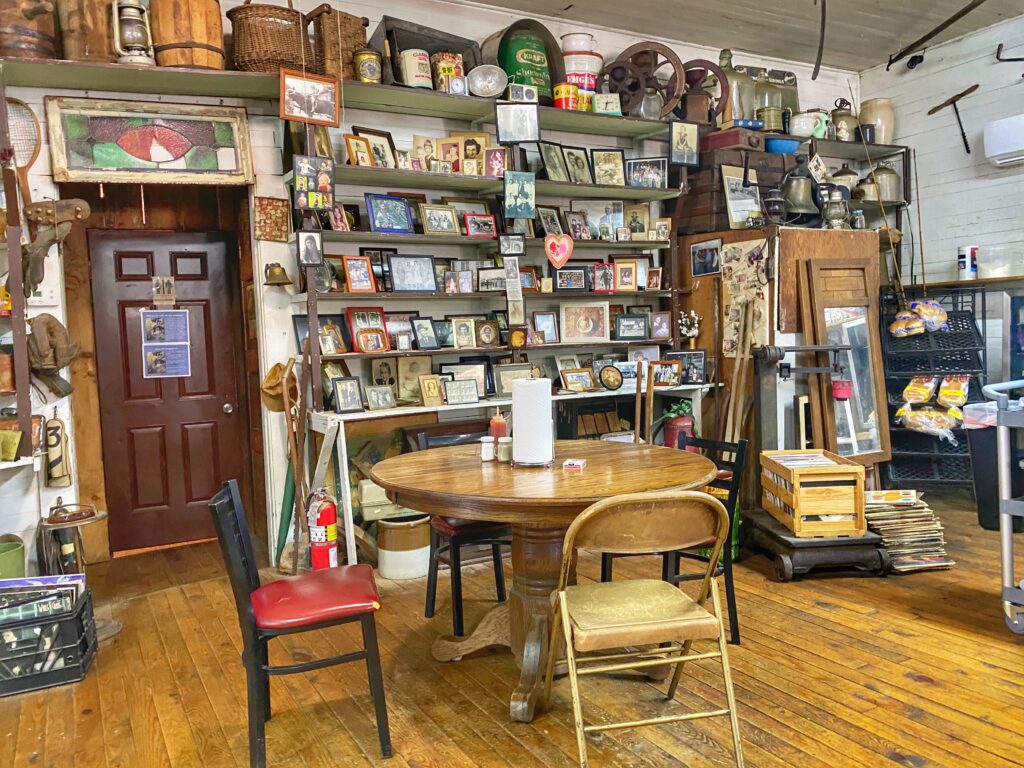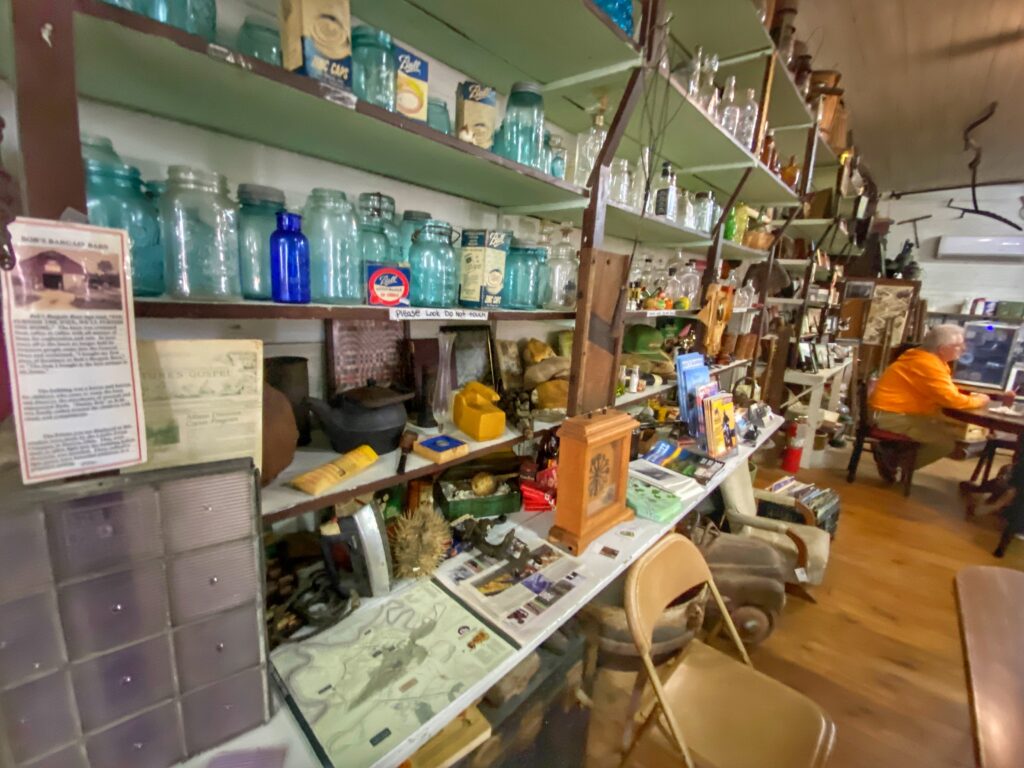 But it wasn't the eye-candy that caught my eye.  It was the menu.  This place was voted the best Baloney (bologna) sandwich in Tennessee in 2015.  And I'll bet it still is! I asked Tiffany to make it like they would for themselves and I got a sandwich with a thick slice of fried baloney, tomatoes, onions, and a nice slice of that amazing hoop cheese.  Hoop cheese is a traditional cow's milk cheese common in the Southern United States and has been around since the early 1900s. It is a simple cheese prepared by separating the whey from cottage cheese curds.   And it is cheesy good.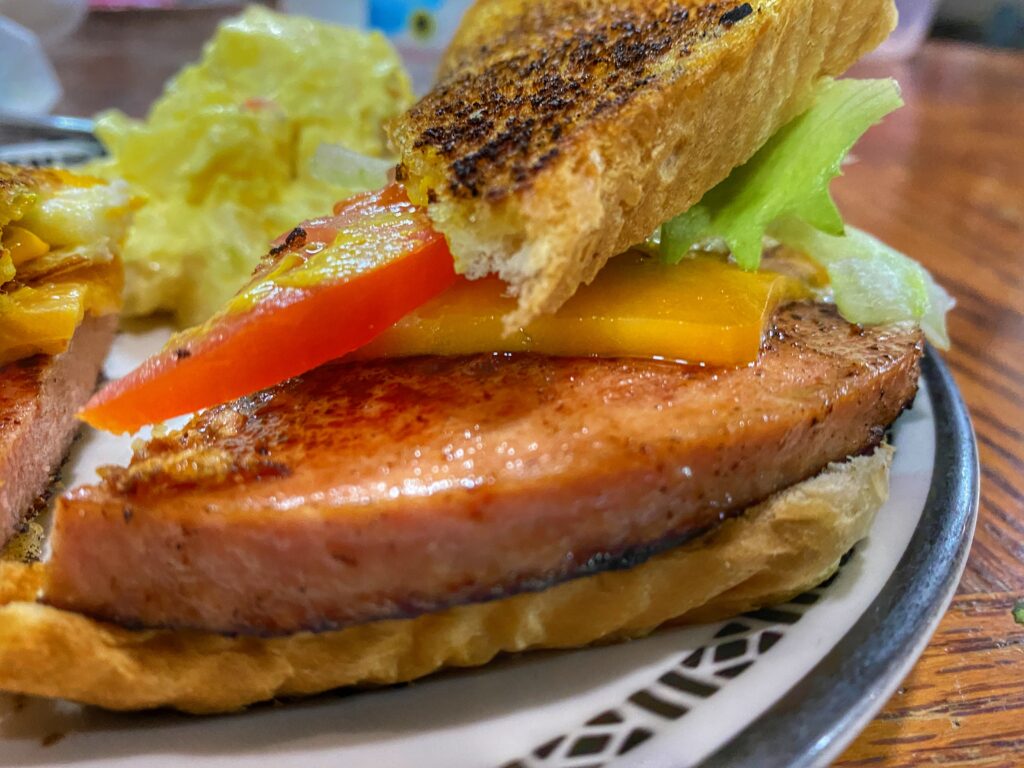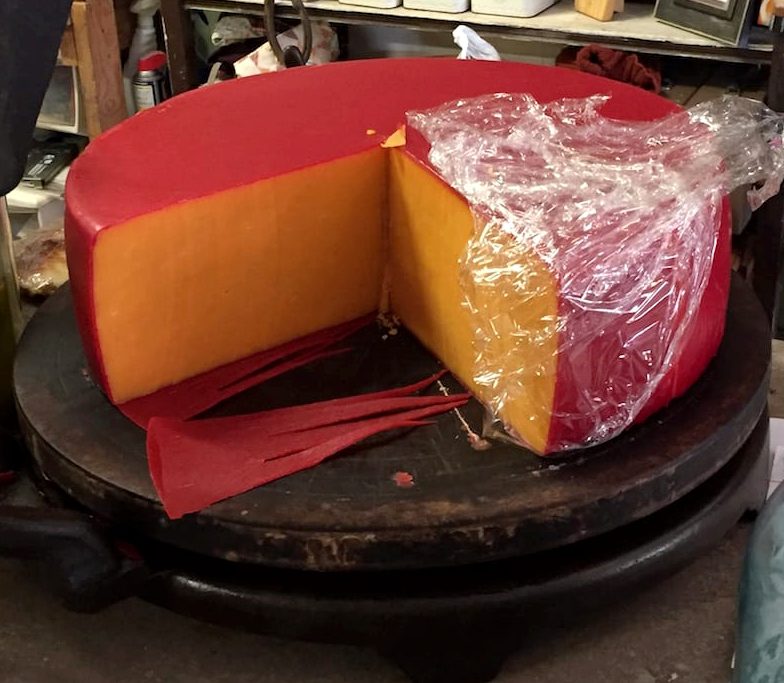 After enjoying this, you should also make sure to try their homemade fried pies.  I watched Tiffany prep the dough, add the filling and fry my cherry pie.  I had it hot and fresh.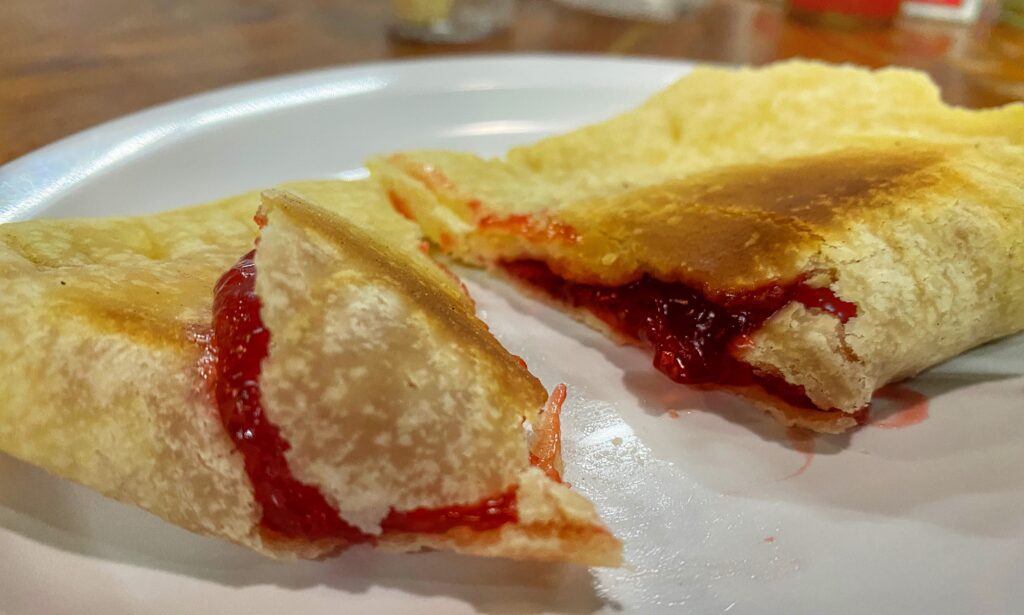 If you don't want baloney, Tiffany has a great variety of menu offerings…hamburgers, ham sandwiches and even ribeye steaks!! If you visit, you better get something to eat.  And make sure to get one of the great homemade cookies for the road.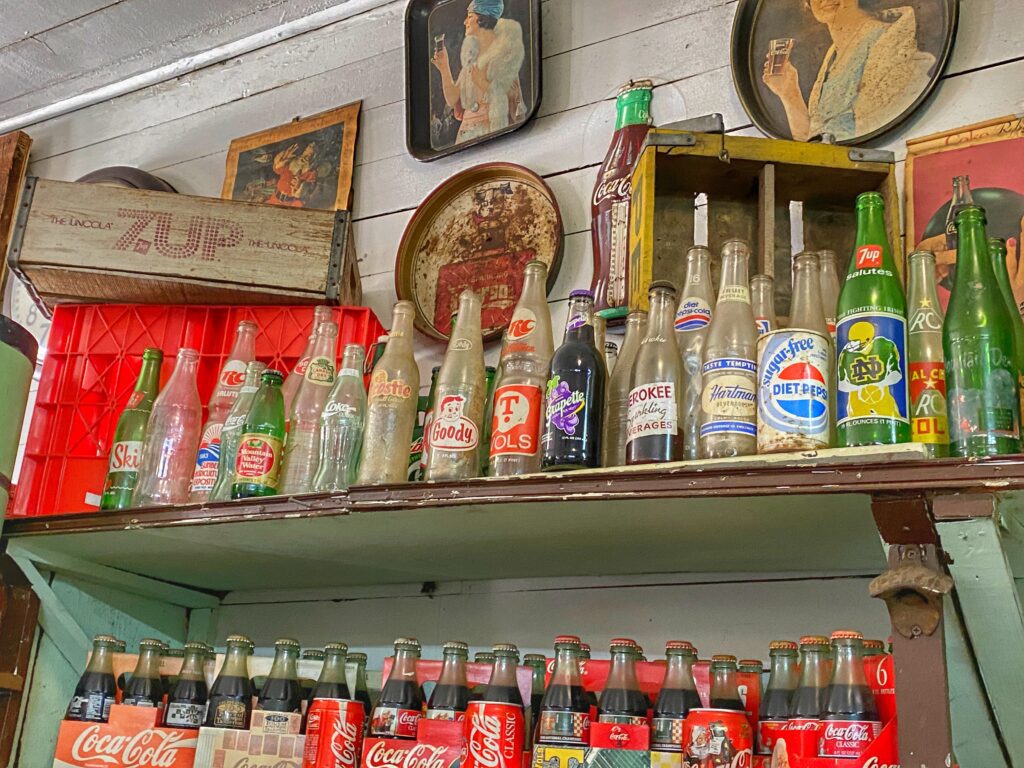 The store has many unique things to look at.  I loved how they still use the old Coke and Pepsi Soda coolers from the 1950s/1960s.  I can recall seeing these kinds of coolers back in the 1960s in Dallas when I would go to the Seven-Eleven for a cold drink and a candy bar.  These brought back some fond memories.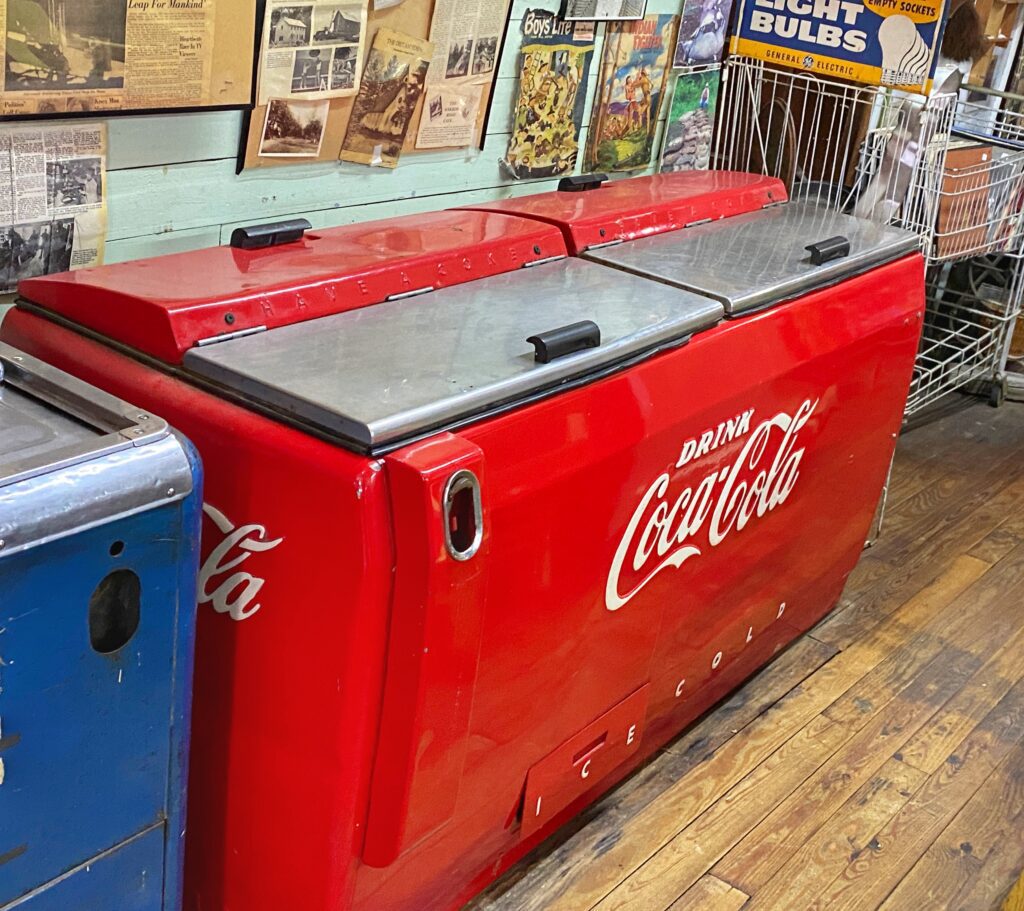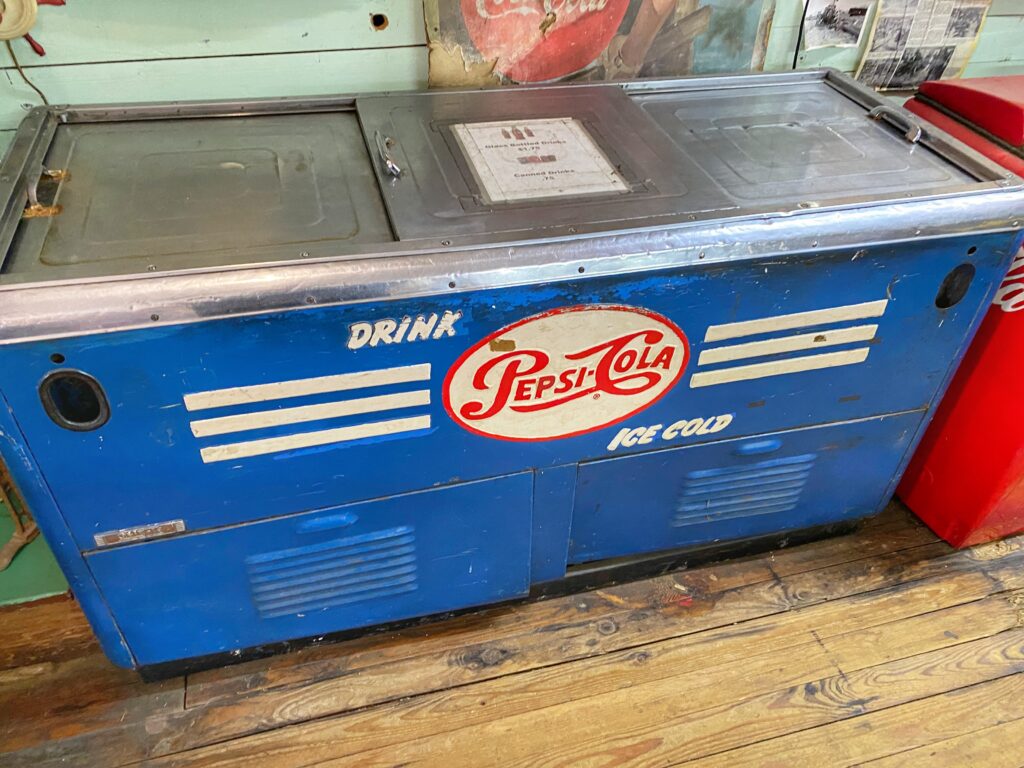 And the store offers many more things to look at.  Here are a few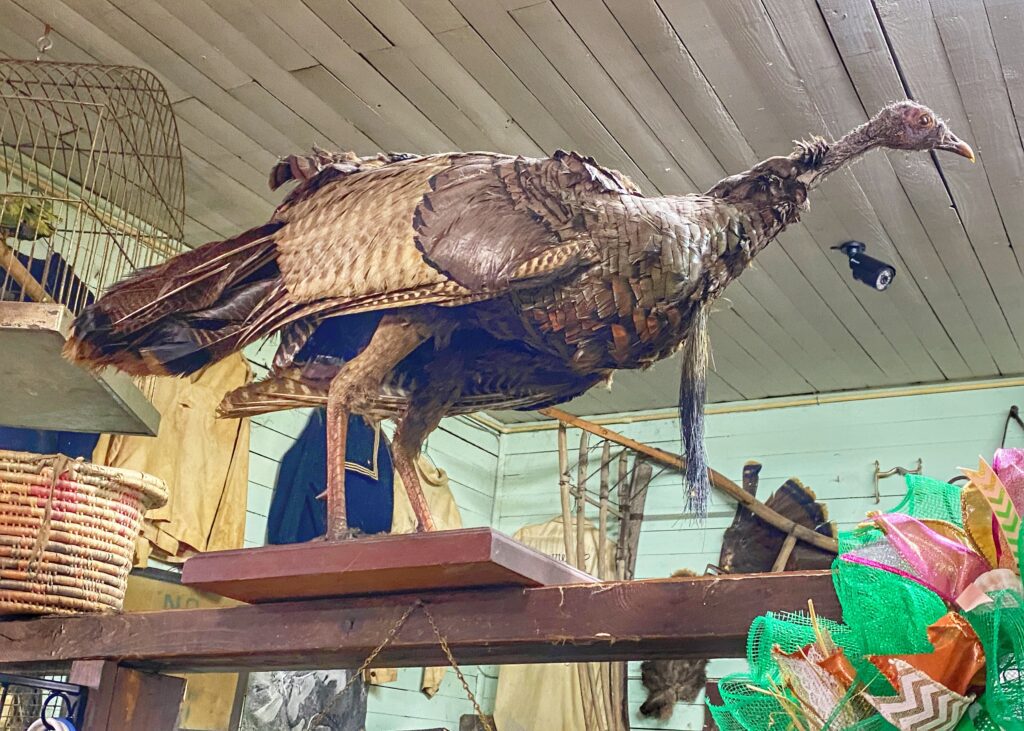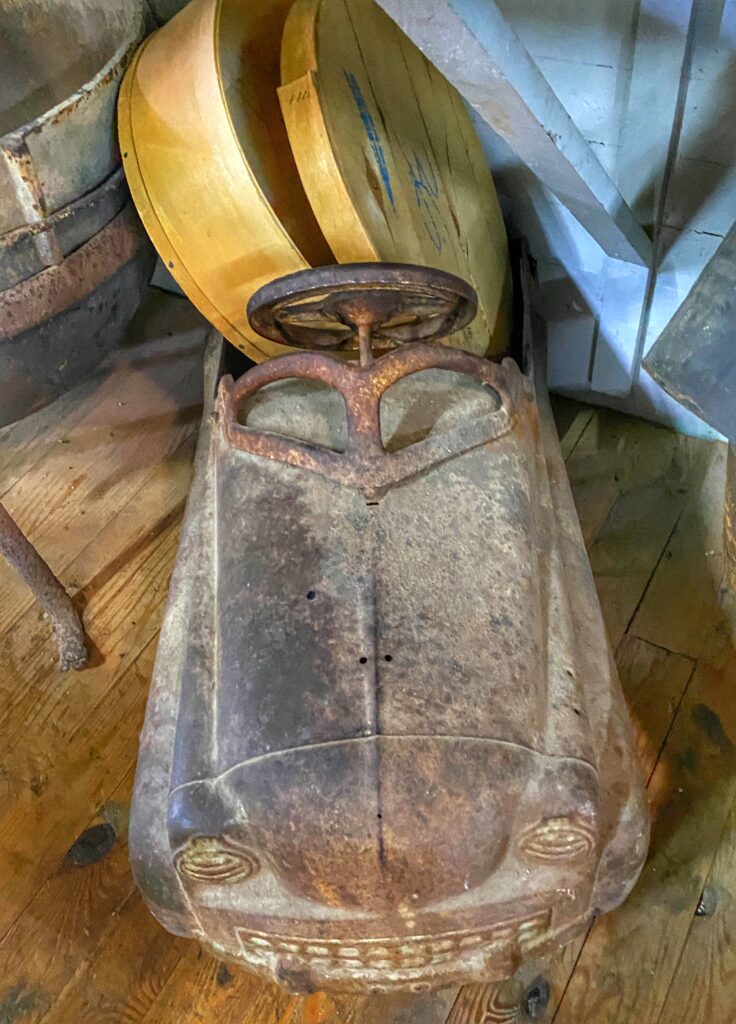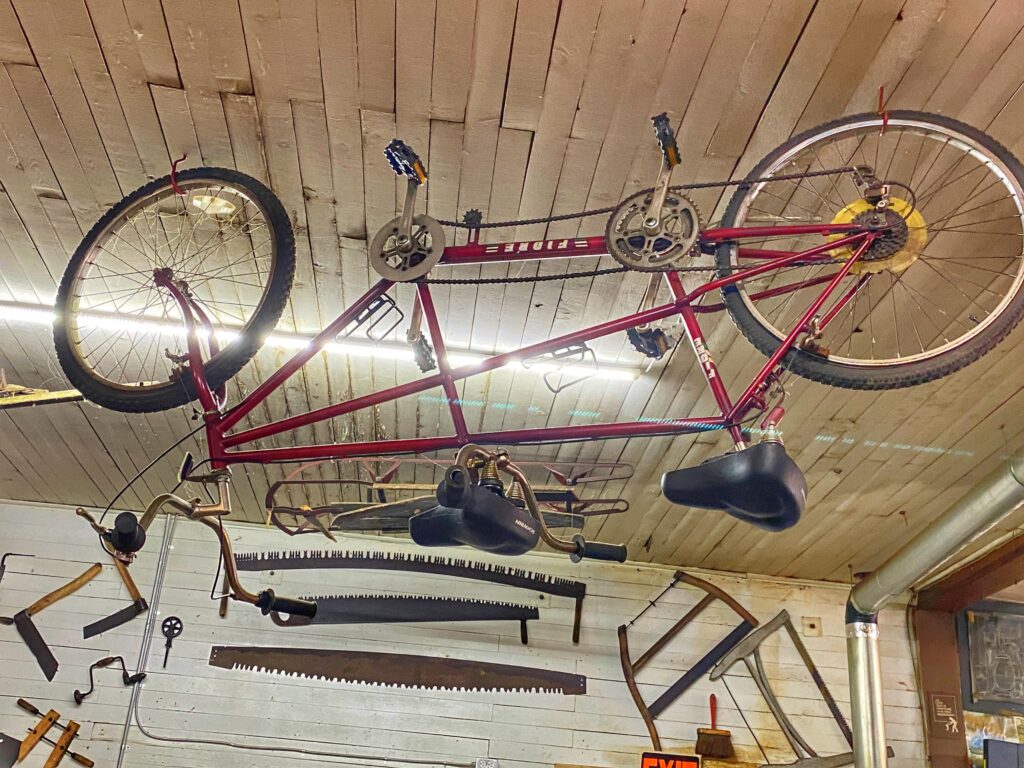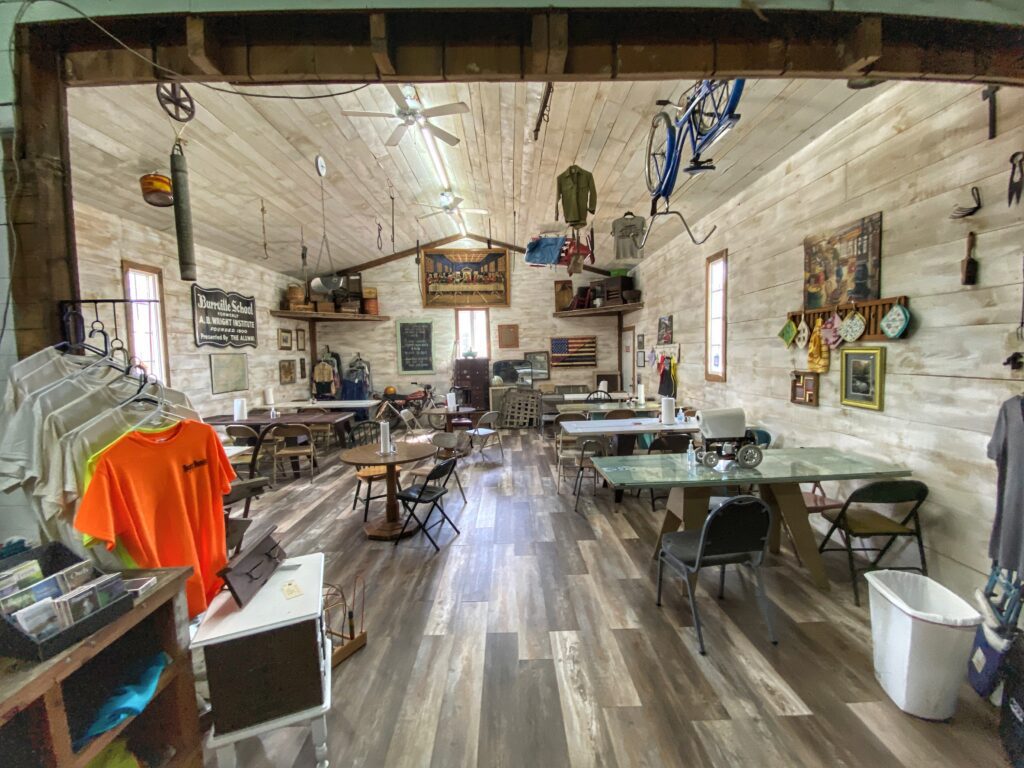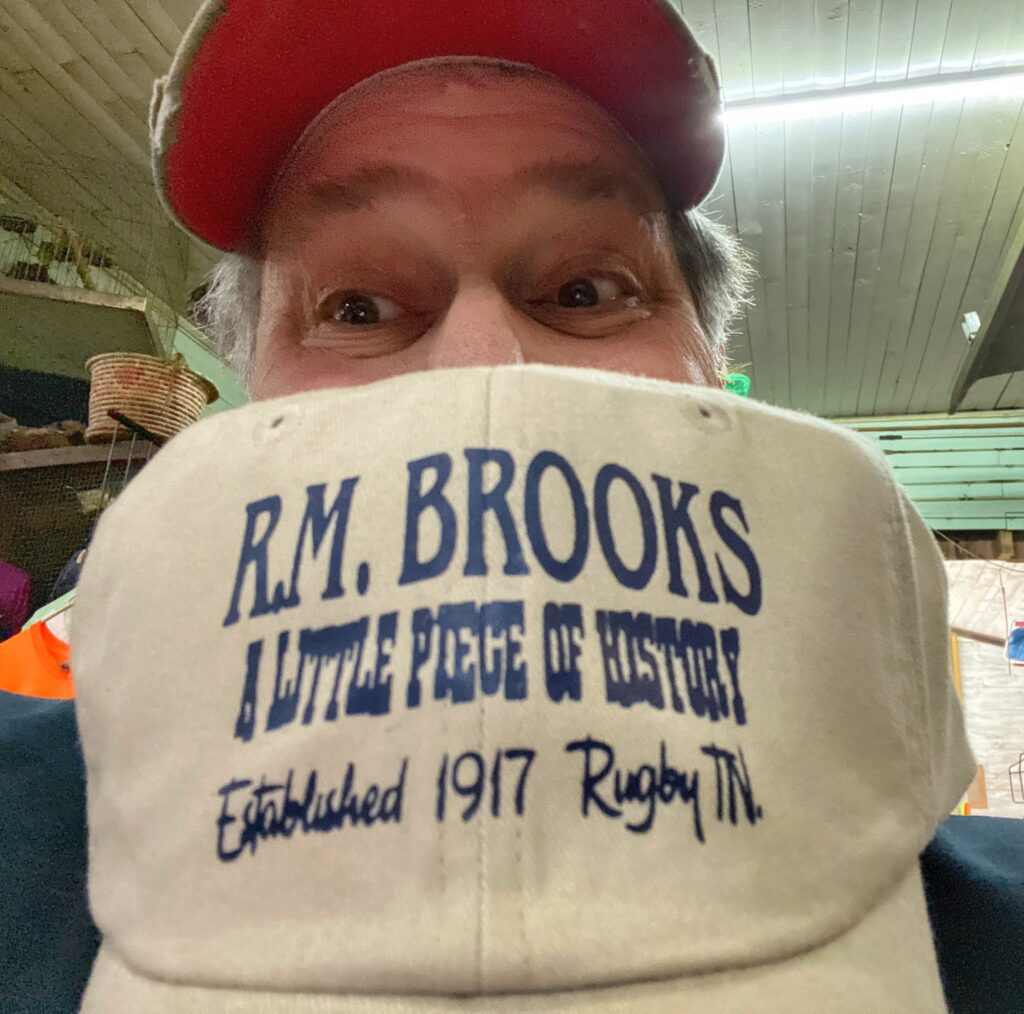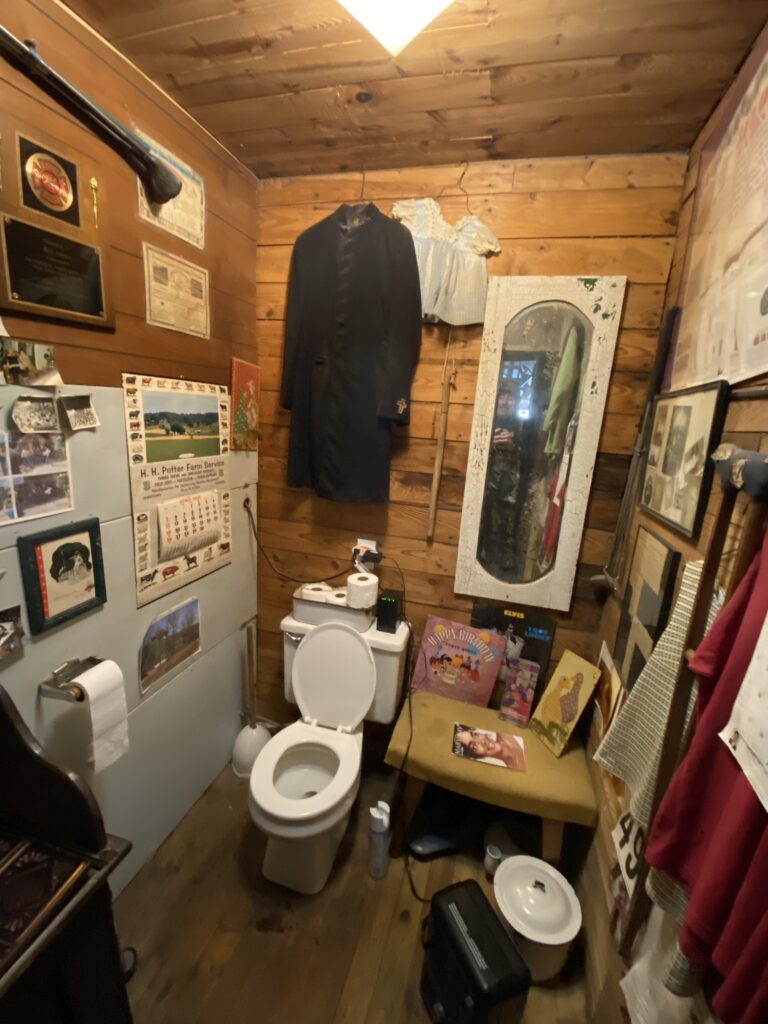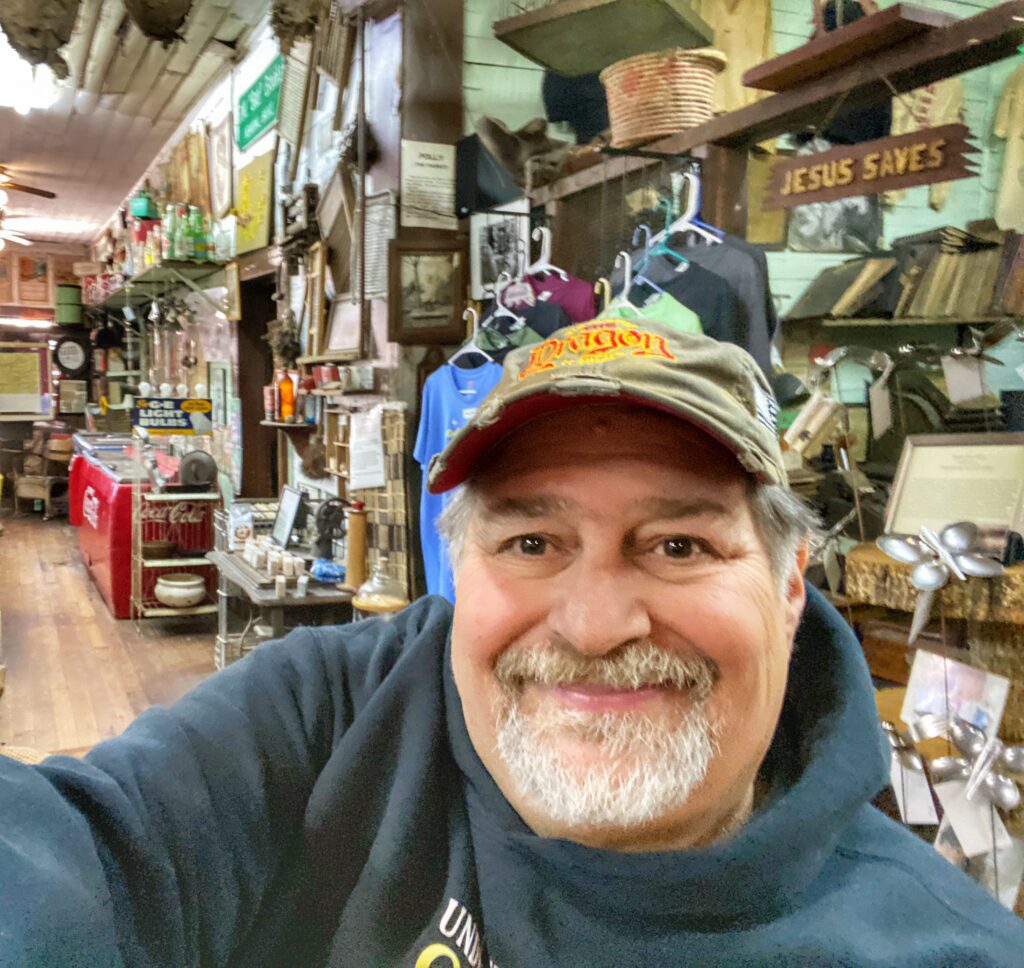 Like what you see here?  Check out my books on Amazon.com!  Currently there are three in print, and I am working on my fourth in the Less Beaten Paths of America series.  You can see my books on my author page at https://www.amazon.com/~/e/B0784XVGSW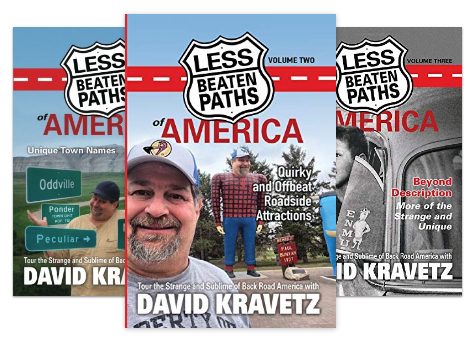 COMING SOON!