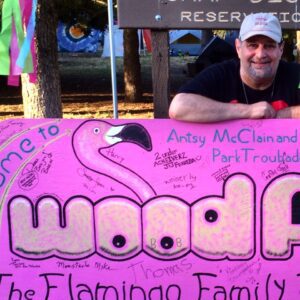 Woodflock – a relatively unknown destination for those unfamiliar with Antsy McClain and the Trailer Park Troubadours. For the last six years Flamingoheads from California and other places have gathered in the Sycamore Grove campground along the Sacramento River near Red Bluff, CA to enjoy time schmoozing with Antsy and the band and each other through music, meditation, arts and crafts and food. Held every Memorial Day weekend, the campground turns into a flamingo haven.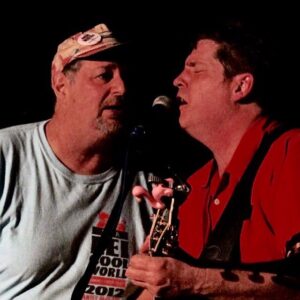 I have traveled with Antsy McClain on a cruise to Mexico, I have accompanied him on Field Trips in Kentucky and Texas and have toured with him and the band in Washington, Pennsylvania, Texas, West Virginia and California, but I have never had the opportunity to attend the pinnacle of Flamingohead Fantasy trips…Woodflock. That is, until last week. And what a trip it was!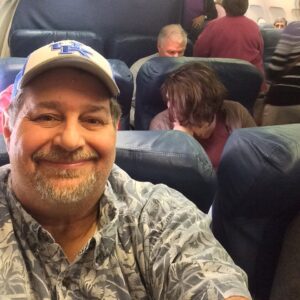 I departed on a non-stop flight to San Francisco from Cincinnati on Thursday. It was a nice four and a half hour flight with views of clouds until we got over the Rocky Mountains In Colorado and oh what a view. The snow covered peaks and the lakes…phenomenal. We went right over Mount Evans, where I have set foot in the past. How fun.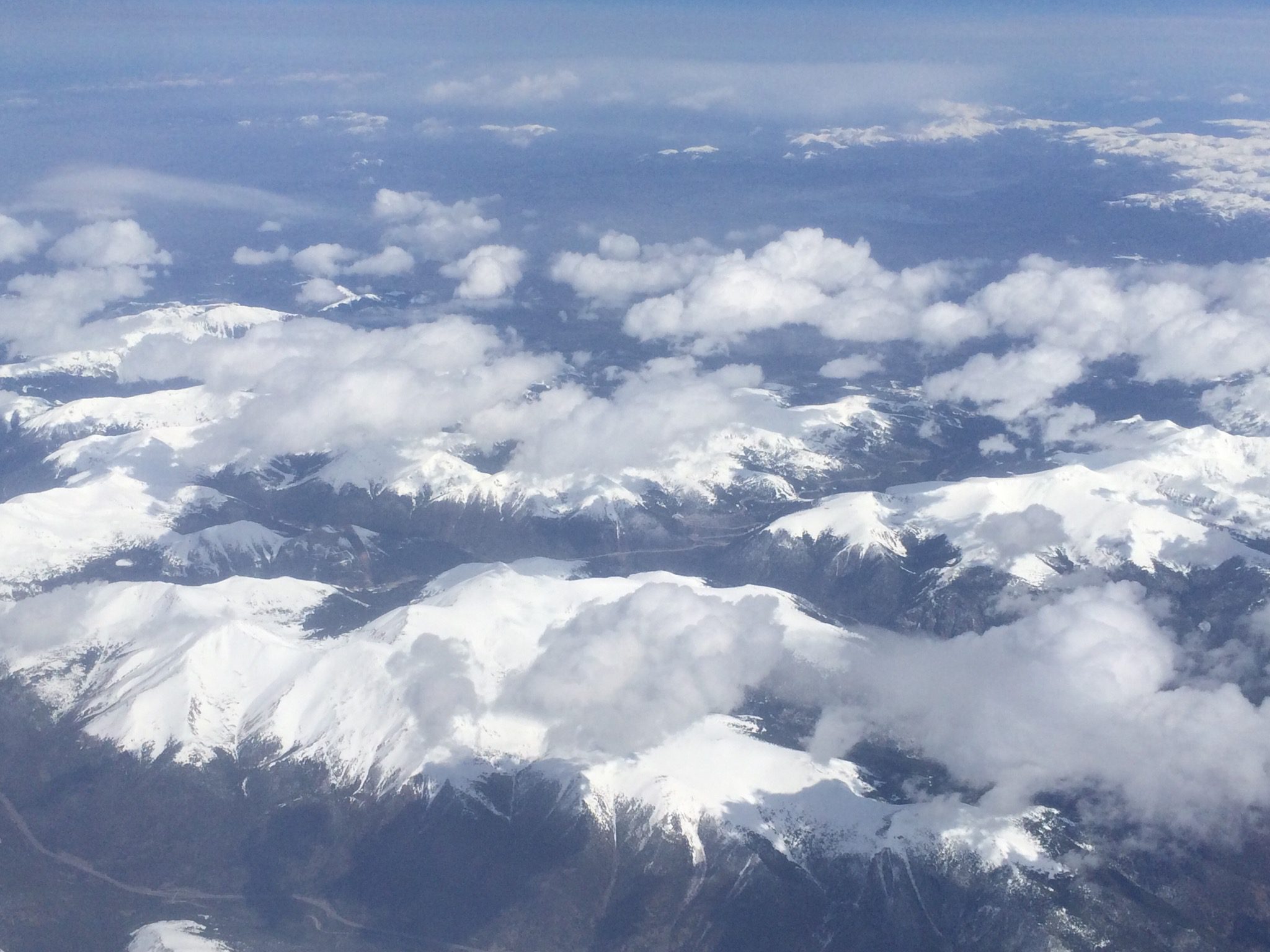 I arrived in San Francisco at about 11:30 AM California time and was met there by my Flamingohead friend Carla, a sweet and bouncy young lady of 70. Carla had worked out a few plans for our day and our drive to Santa Rosa, where she lives.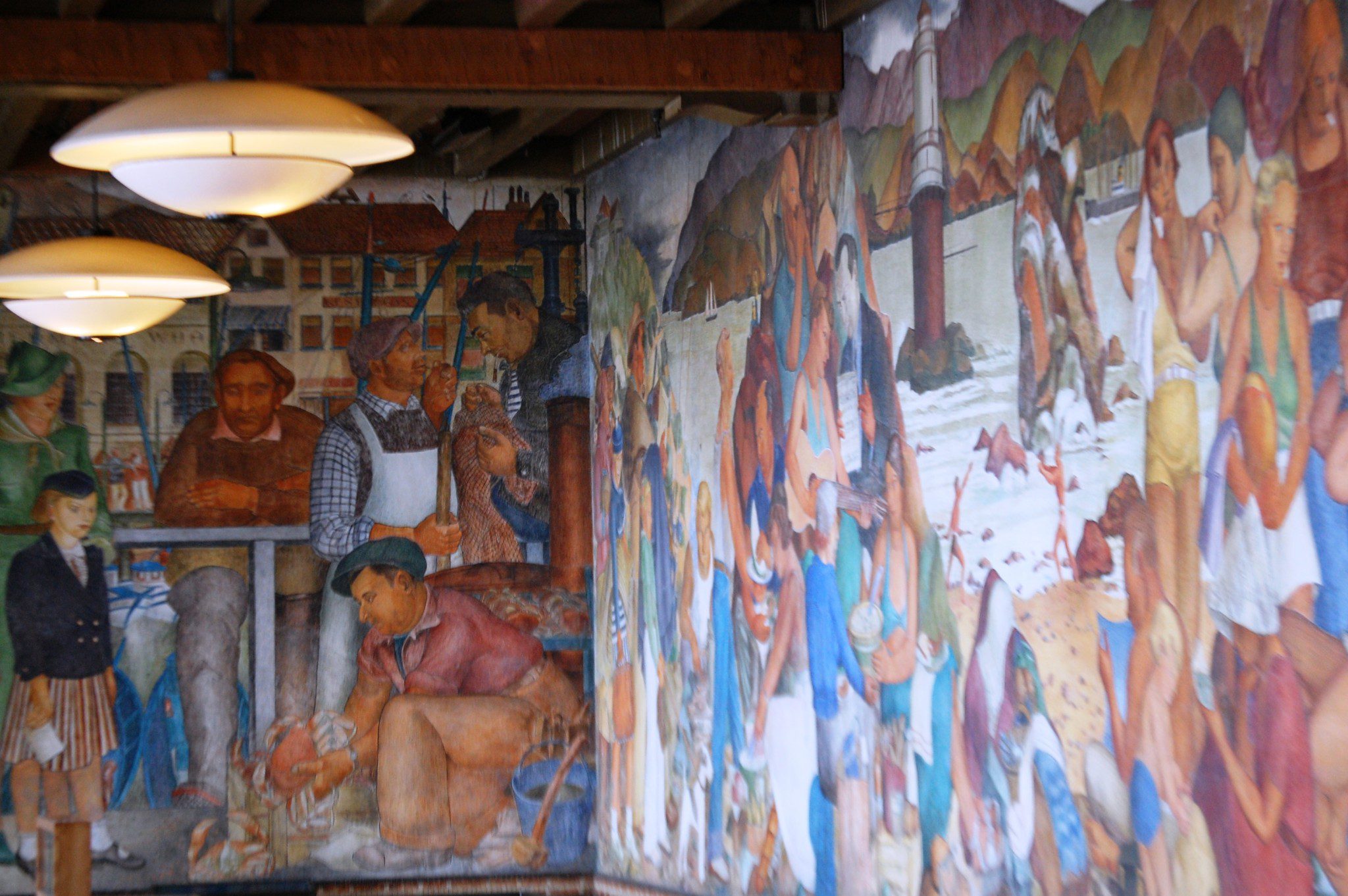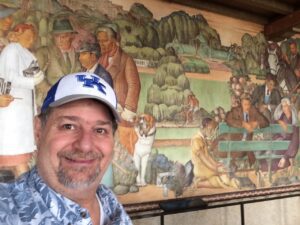 We left SFO and began our trip north to the city where we first visited Golden Gate Park to see the lovely mural in the visitor's center, the beautiful flowers and a cool old Dutch windmill. The park is a beautiful inner city park with lots to see, but we had to move on to see some of the other sights. Here are a few scenes.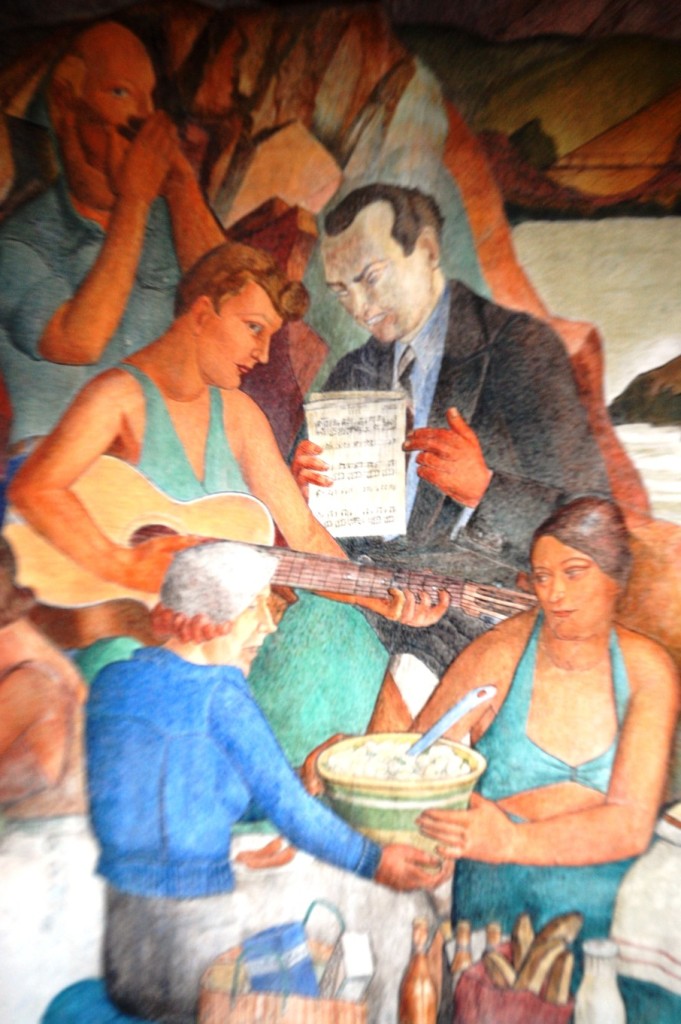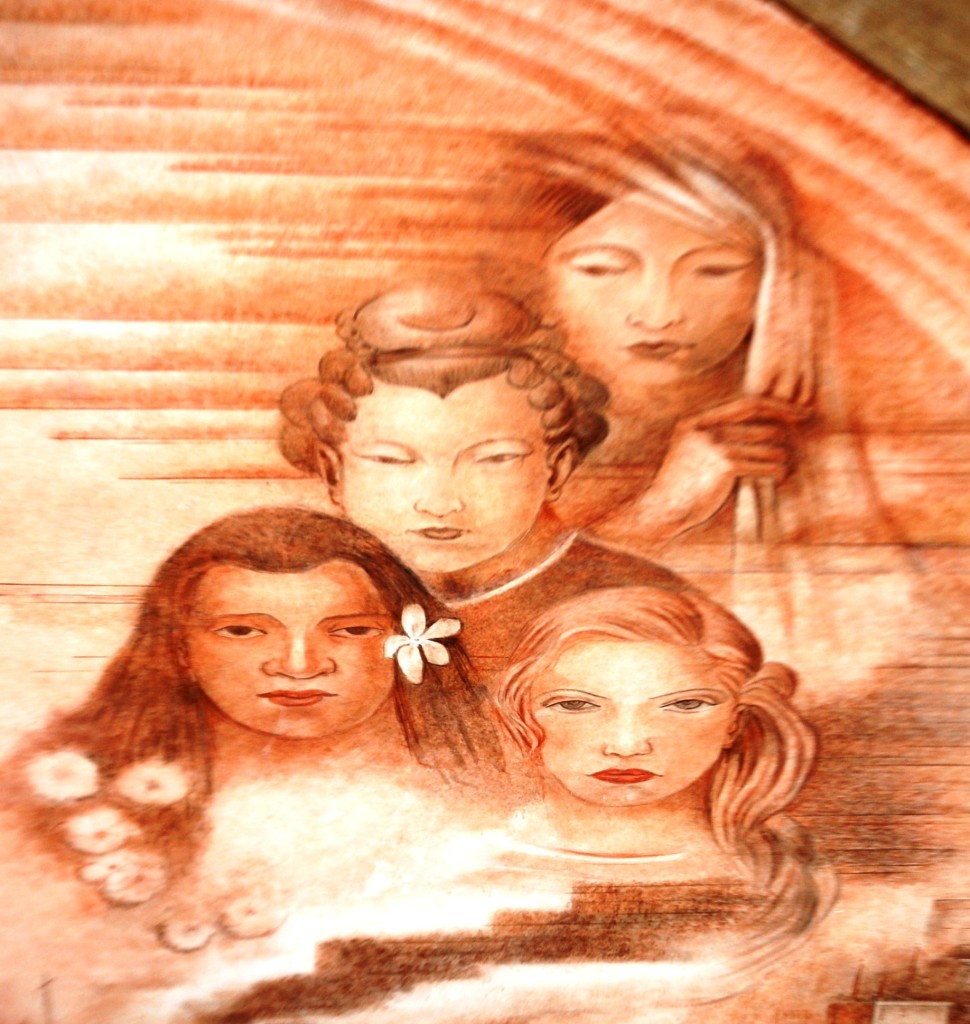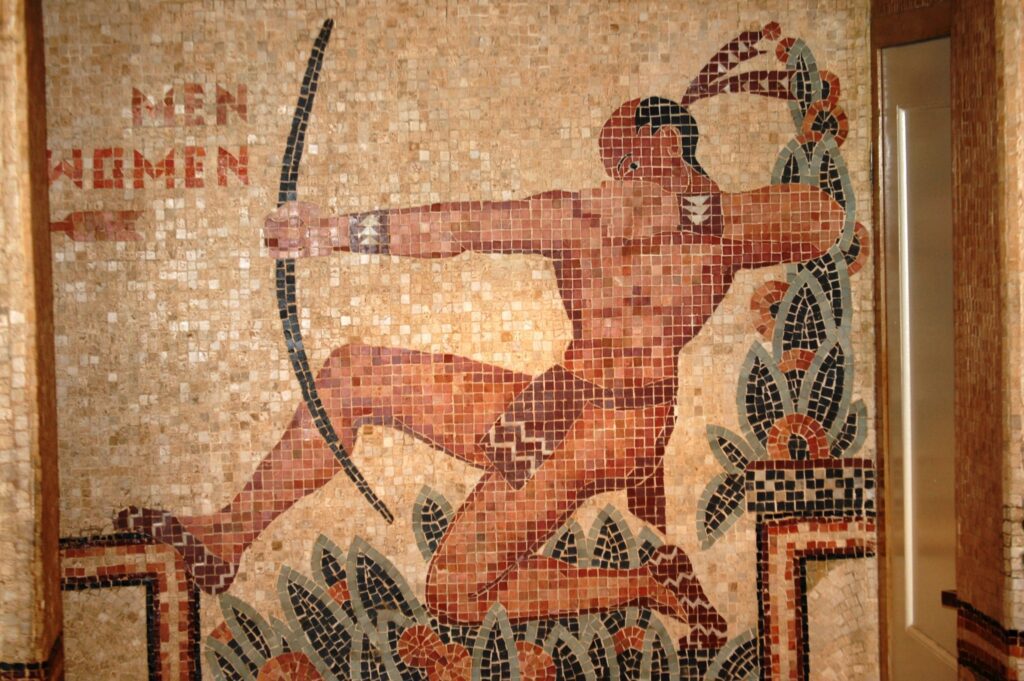 In 1901, John McLaren, together with Park Commissioners Adolph B. Spreckles and Reuben Lloyd, convinced the San Francisco Recreation and Park Commission to build a windmill 300 yards from the ocean. This windmill could take advantage of the prevailing winds to pump water for the park's irrigation system.   Completed in 1902 at a cost of $25,000, the North Windmill was designed by Alpheus Bull Jr., a prominent San Franciscan at the time.  Over the years it has had to go through various restorations, but the blades now function, though the pump has long been removed.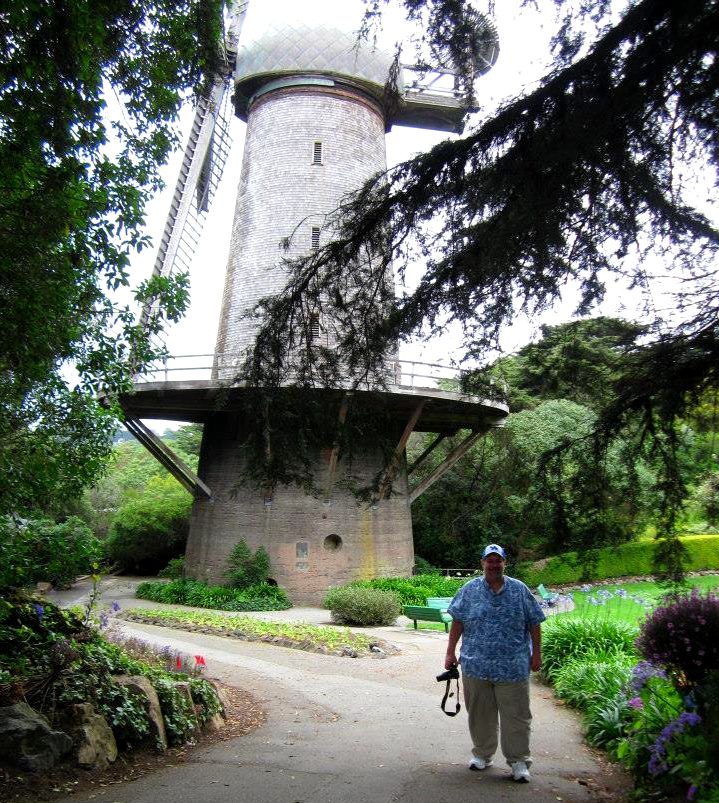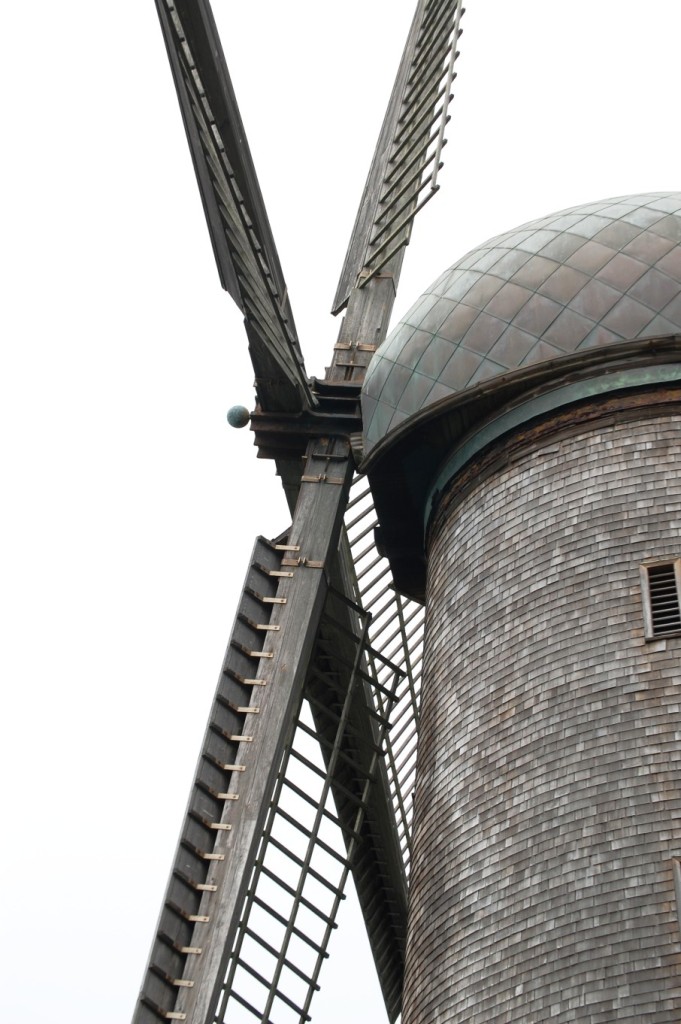 Golden Gate Park runs along the coast and so there are plenty of beach scenes and birds, etc.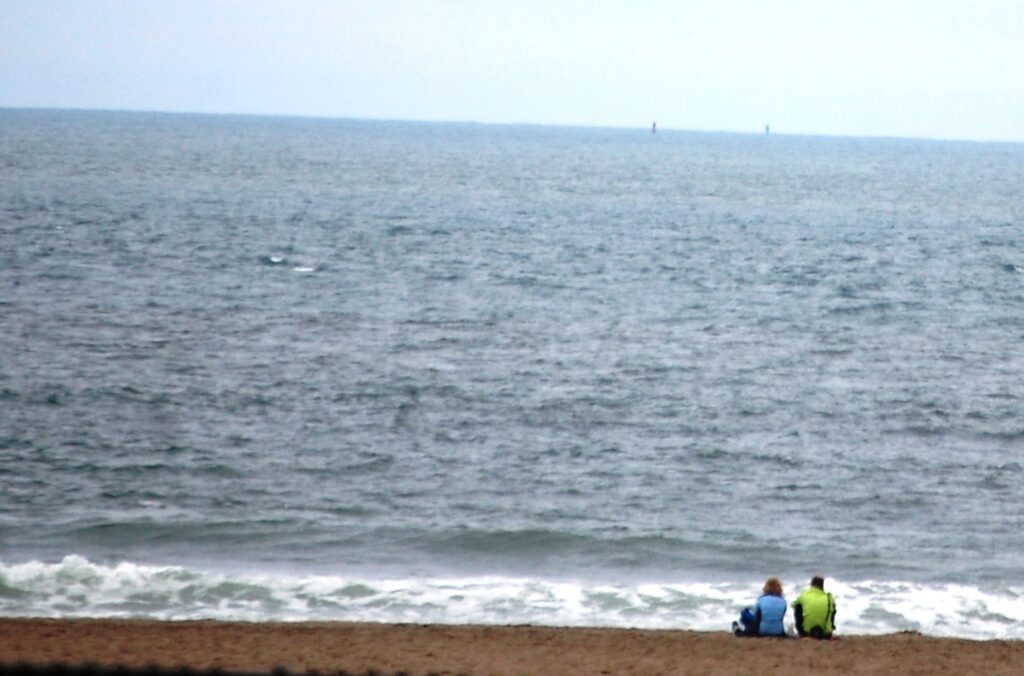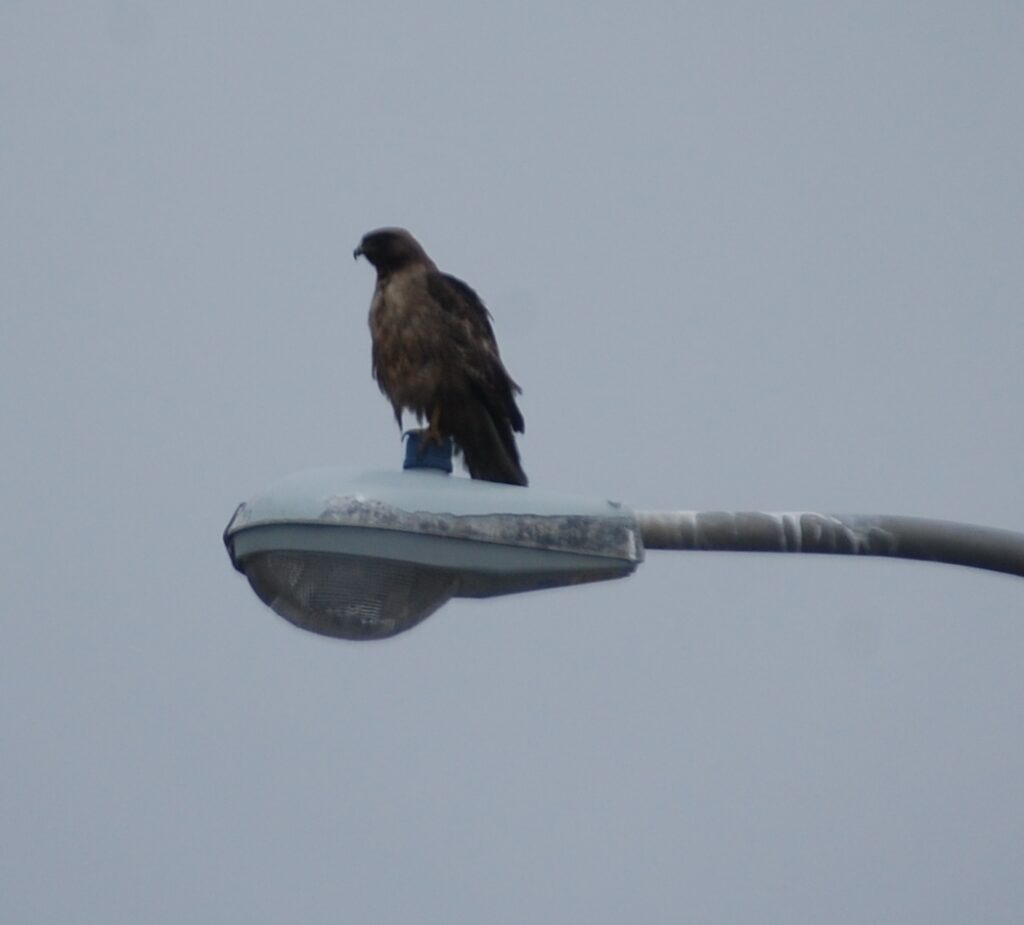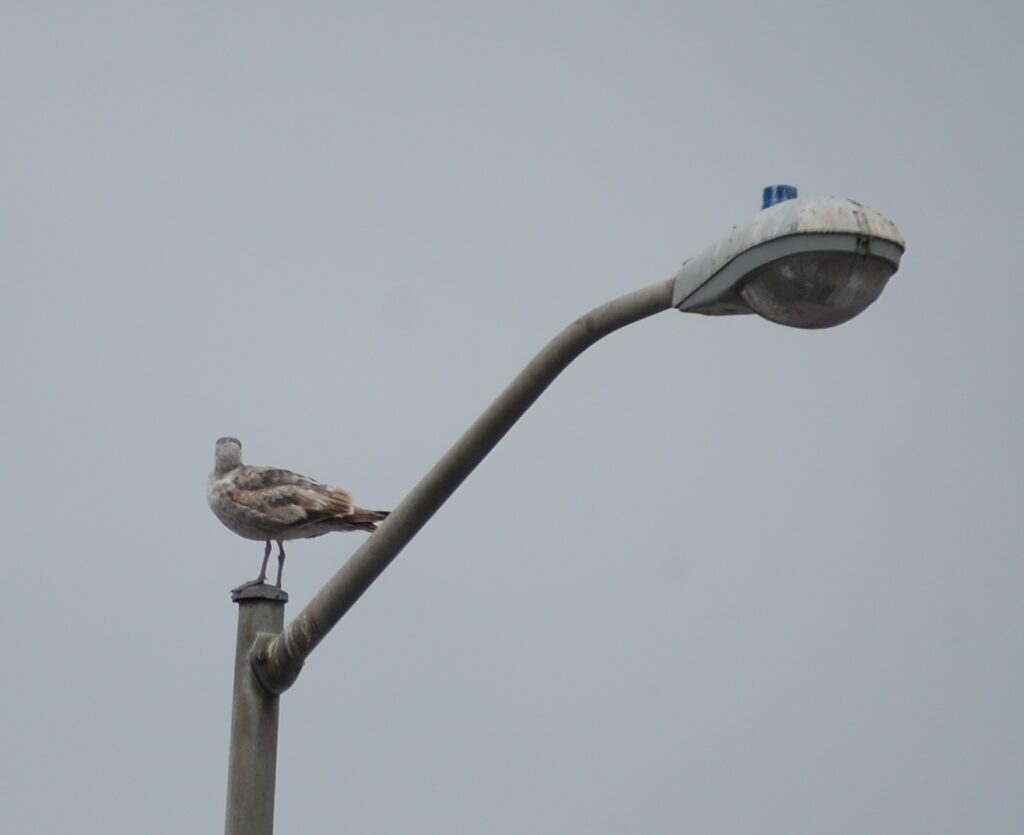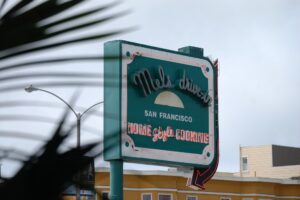 Our next stop was for lunch. What better place than an old fashioned diner. We stopped at the historic Mel's Drive-in, a throwback to the 1950s both in style and cooking. Every table had a Rock-ola jukebox with 50s and 60s songs. Though working hard to change my diet, coming to this diner was risky…the meatloaf looked fabulous. But, I stuck with a large salad and a couple of rolls. No butter. Great diner atmosphere and what appeared to be great diner food.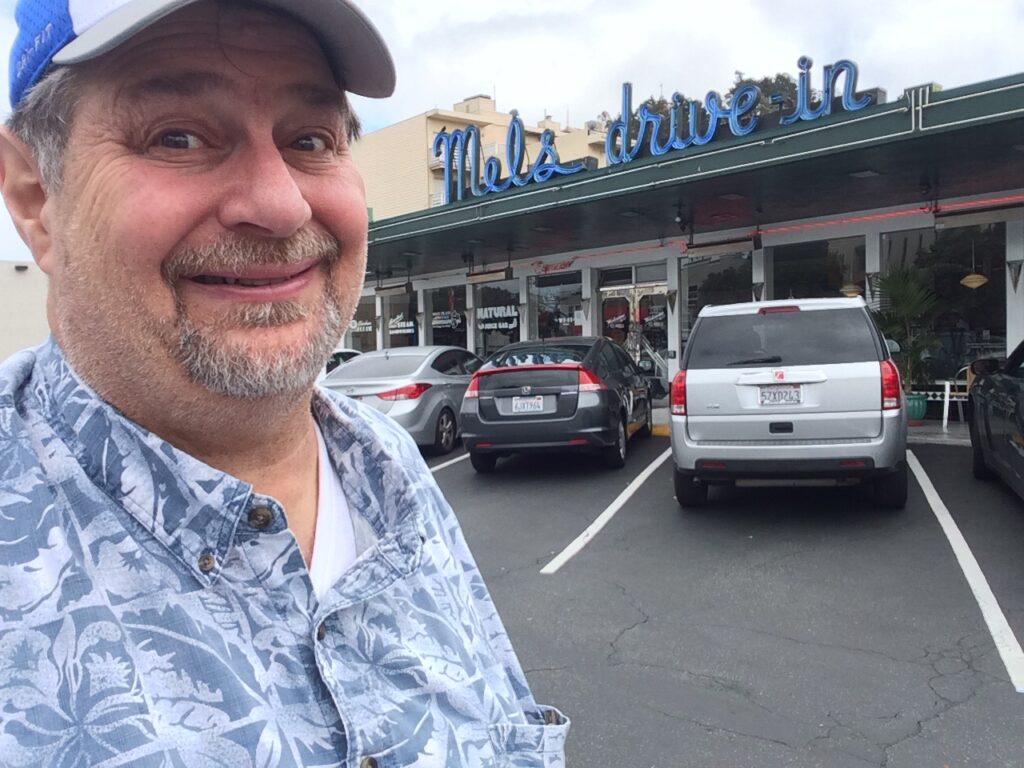 The original Mel's Drive-in, built in the 1940s, was used for George Lucas' classic film American Graffiti. There are now a few in the San Francisco area and even a couple, with the trademarked name and logo, at amusement parks.  Following is a brief portion of the history from their website: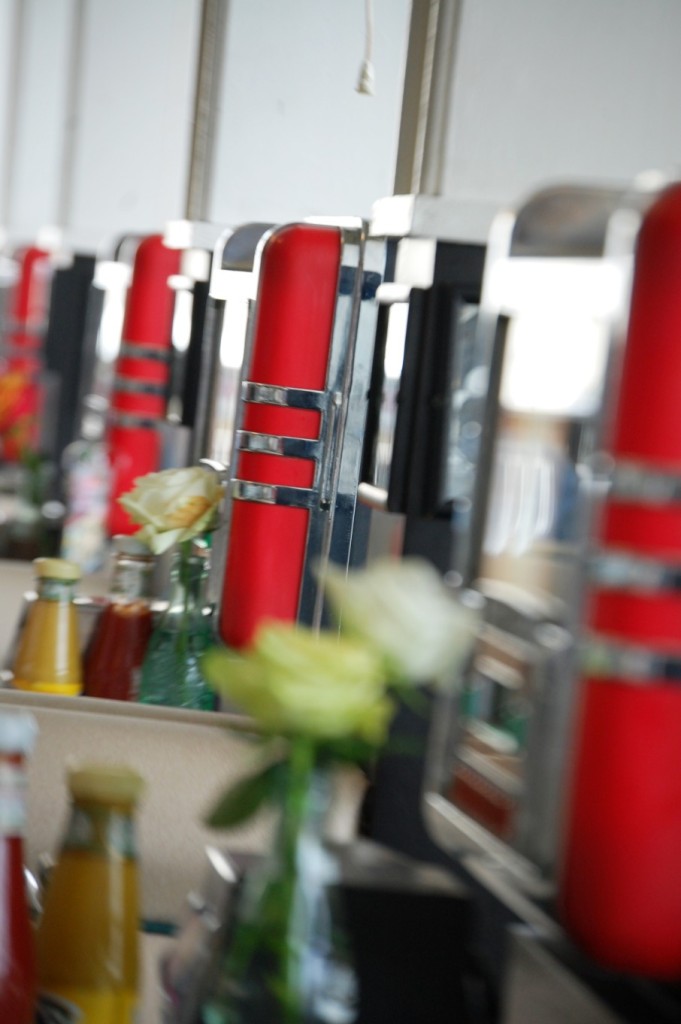 Following is a brief portion of the history of Mel's as taken from their website: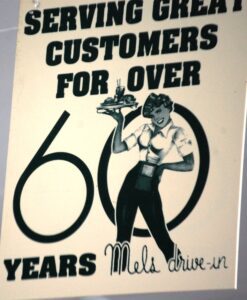 "Mel Weiss and Harold Dobbs started it all back in 1947 when they built their first car hop eatery, inspired by similar restaurants serving motorists in Los Angeles. With a staff of fourteen carhops covering a 30,000 square foot parking lot, they lured the hungry with a local radio personality broadcasting a live remote. As music reverberated through car radios in the drive-ups, the curb-stepping gals of 140 South Van Ness became a new paradigm for service.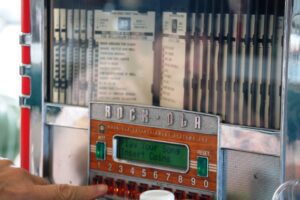 At all hours of the day and night, crowds of patrons that fancied dining-in-your-car came early and often. It didn't take long for the first unit to multiply into eleven! Six Mels became landmarks in the Bay Area with additional cluster achieving their own notoriety in Stockton and Sacramento. They reigned for almost twenty years, until a parade of franchised fast food outlets finally outpaced their service. As the new philosophy of "serve yourself" began to reprogram attitude about dining, Mel's began its gradual decline."
A Drive Down Lombard Street in San Francisco
After a good lunch and a break, we drove around town and made our way to Lombard St., the so called Crookedest Street in the World.  The one-way block on Russian Hill between Hyde and Leavenworth Streets has eight sharp turns that supposedly make it the crookedest street in the world. The design, first suggested by property owner Carl Henry and built in 1922, was intended to reduce the hill's natural 27% grade, which was too steep for most vehicles.  The sign at the top recommends 5 mph. There were dozens of tourists at the top of the road, all along the crooked road and even dozens more when we got to the bottom. A fun little drive, as can be seen from the video above.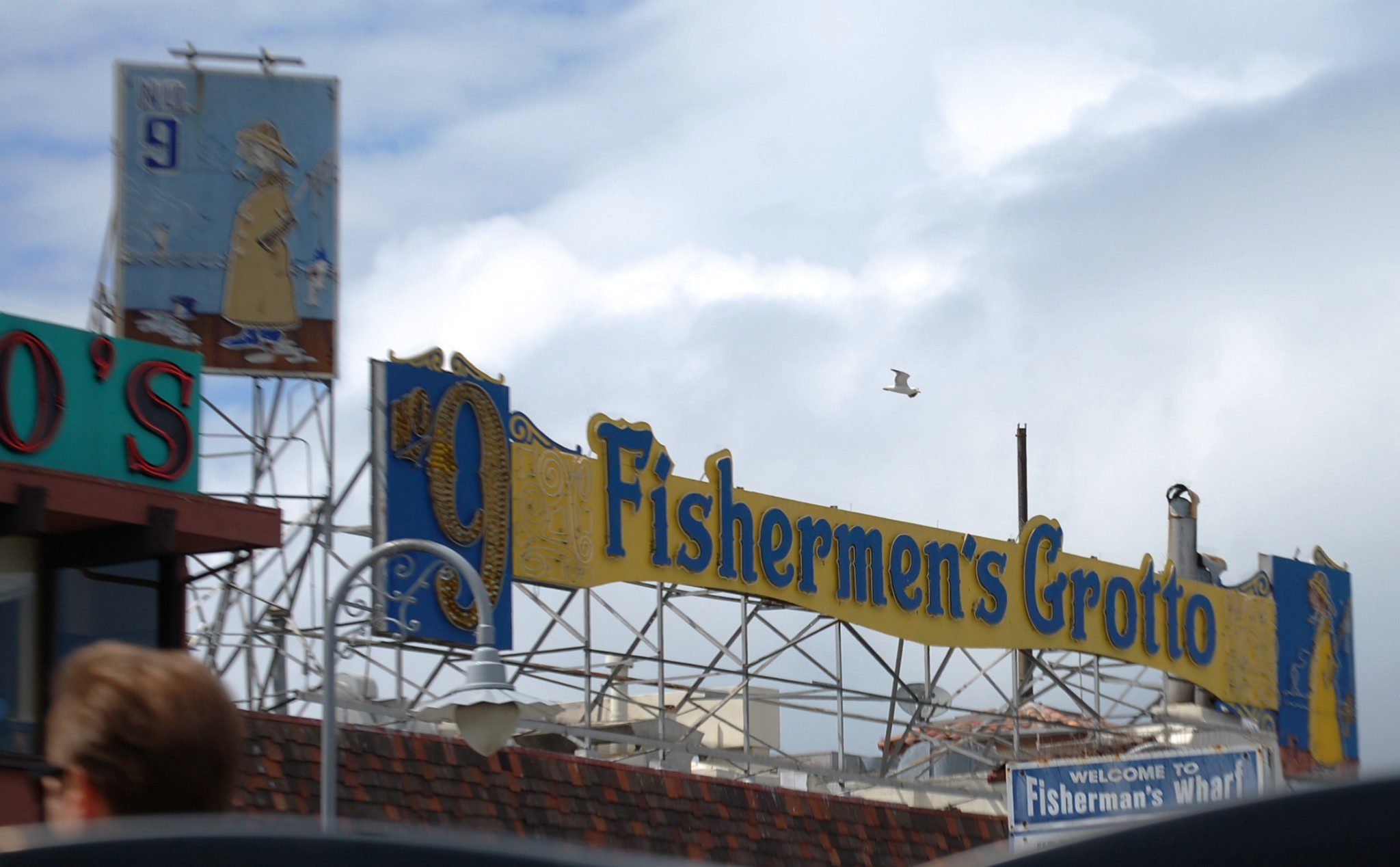 After our little brake infused jaunt down Lombard St., we then meandered around town over to Fisherman's Wharf.  Following are a few scenes from along the way.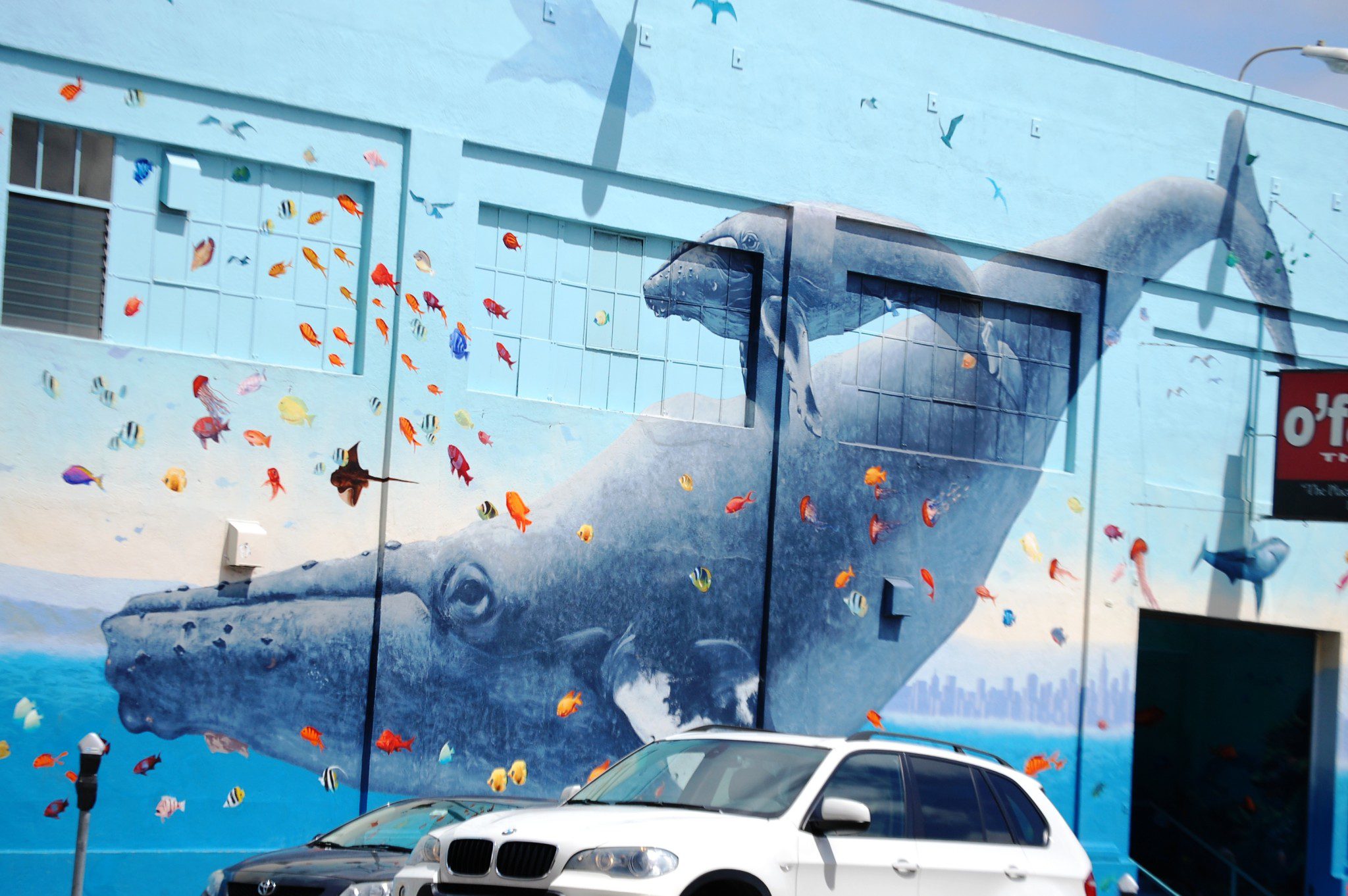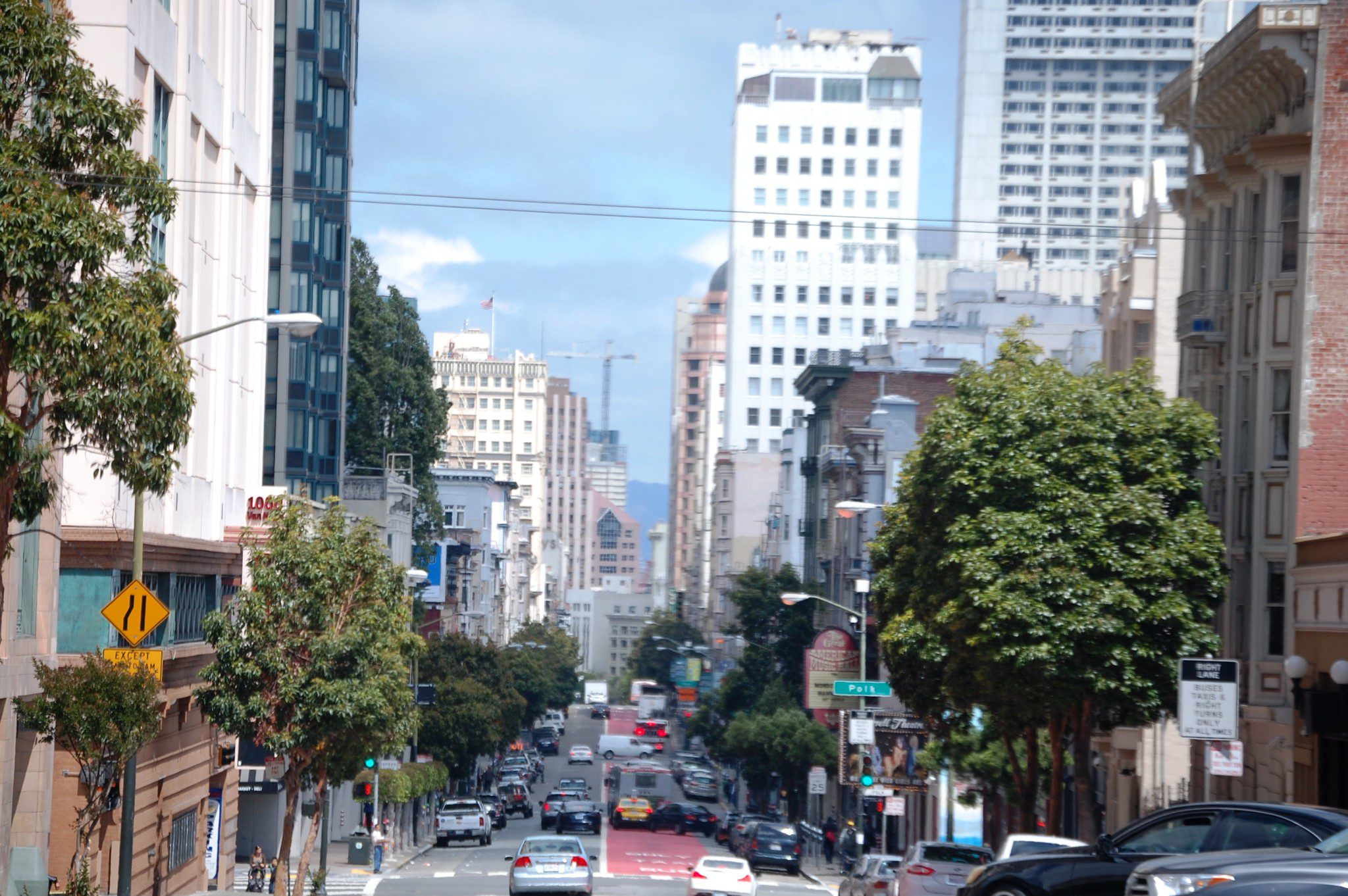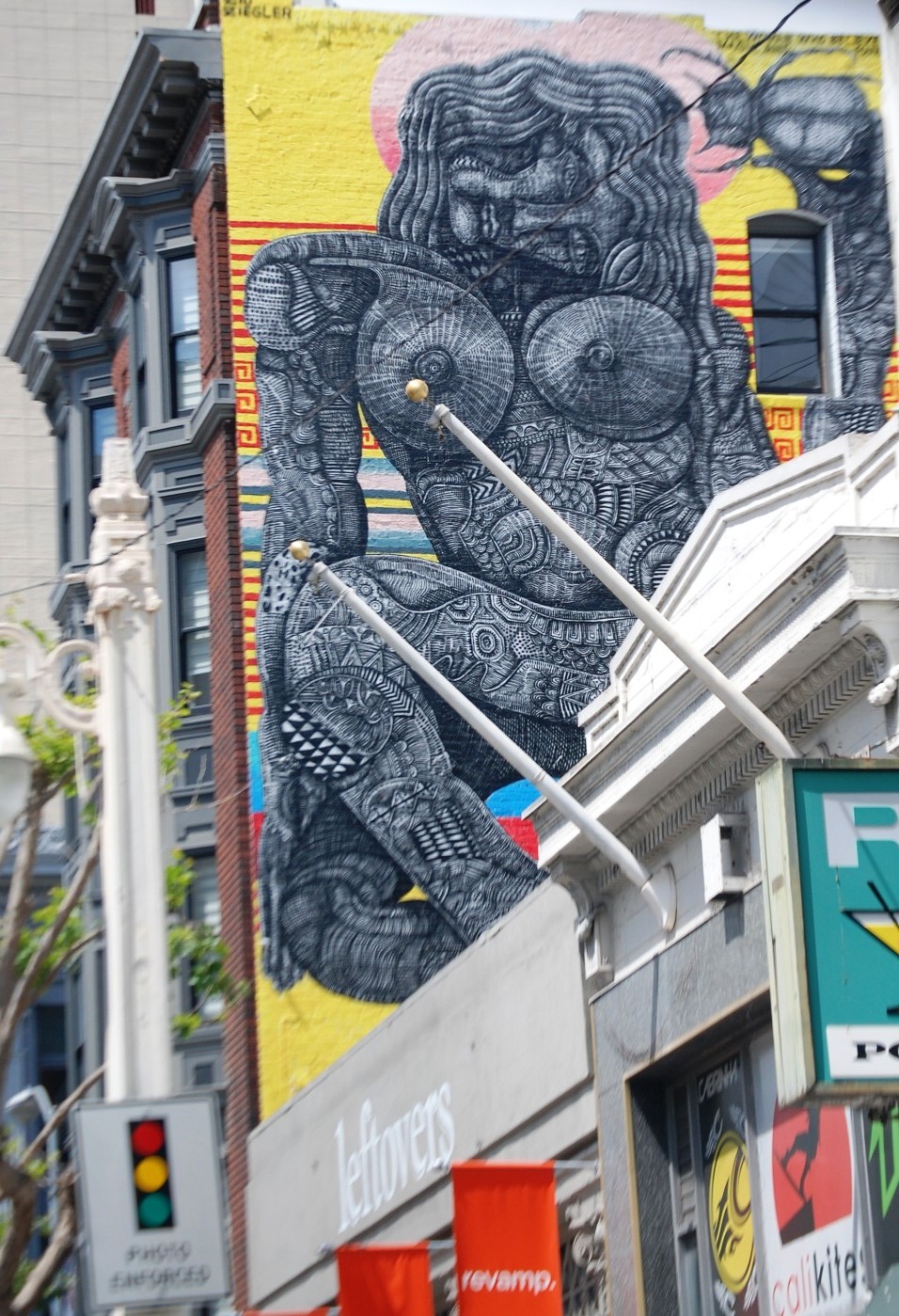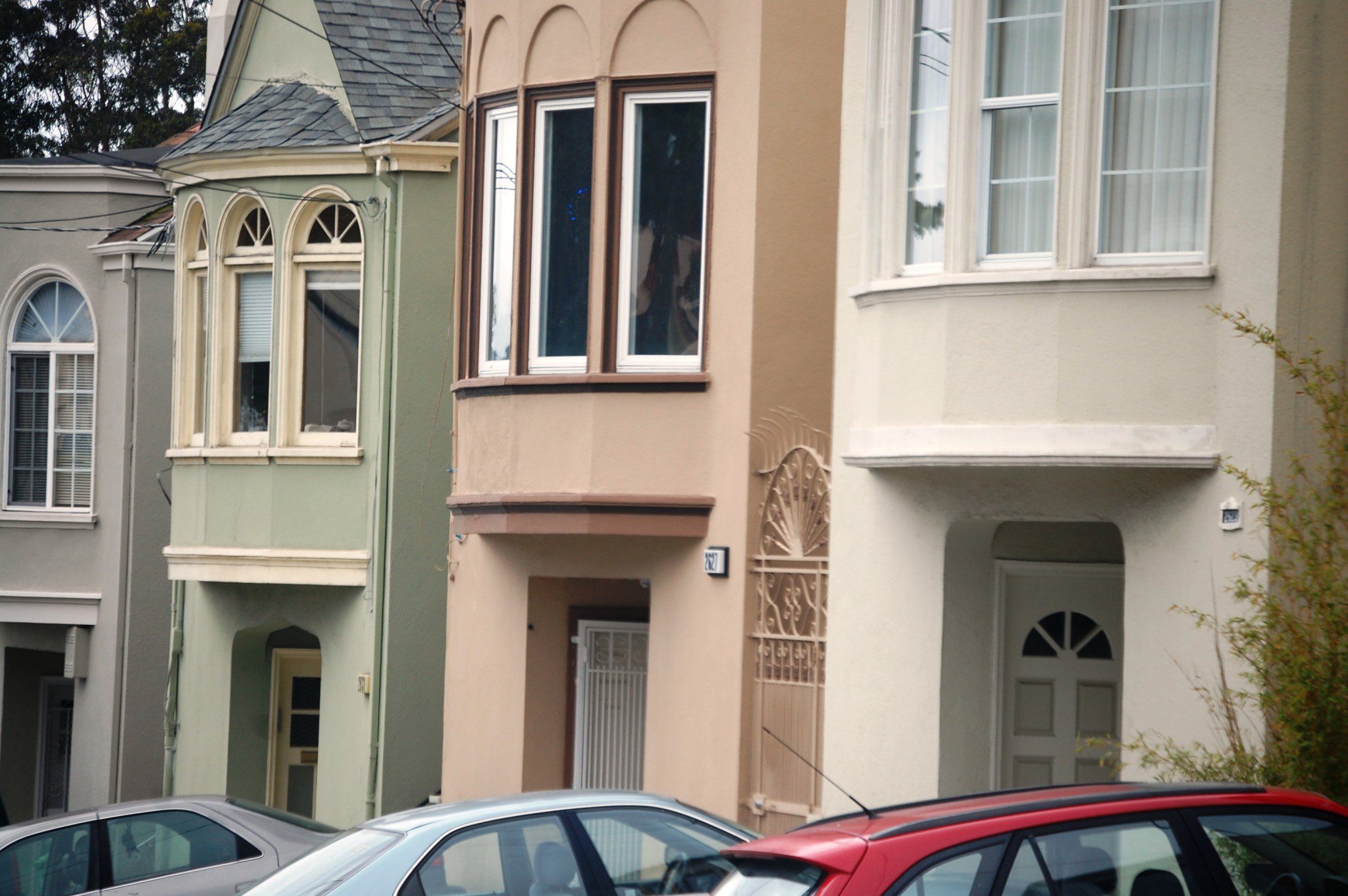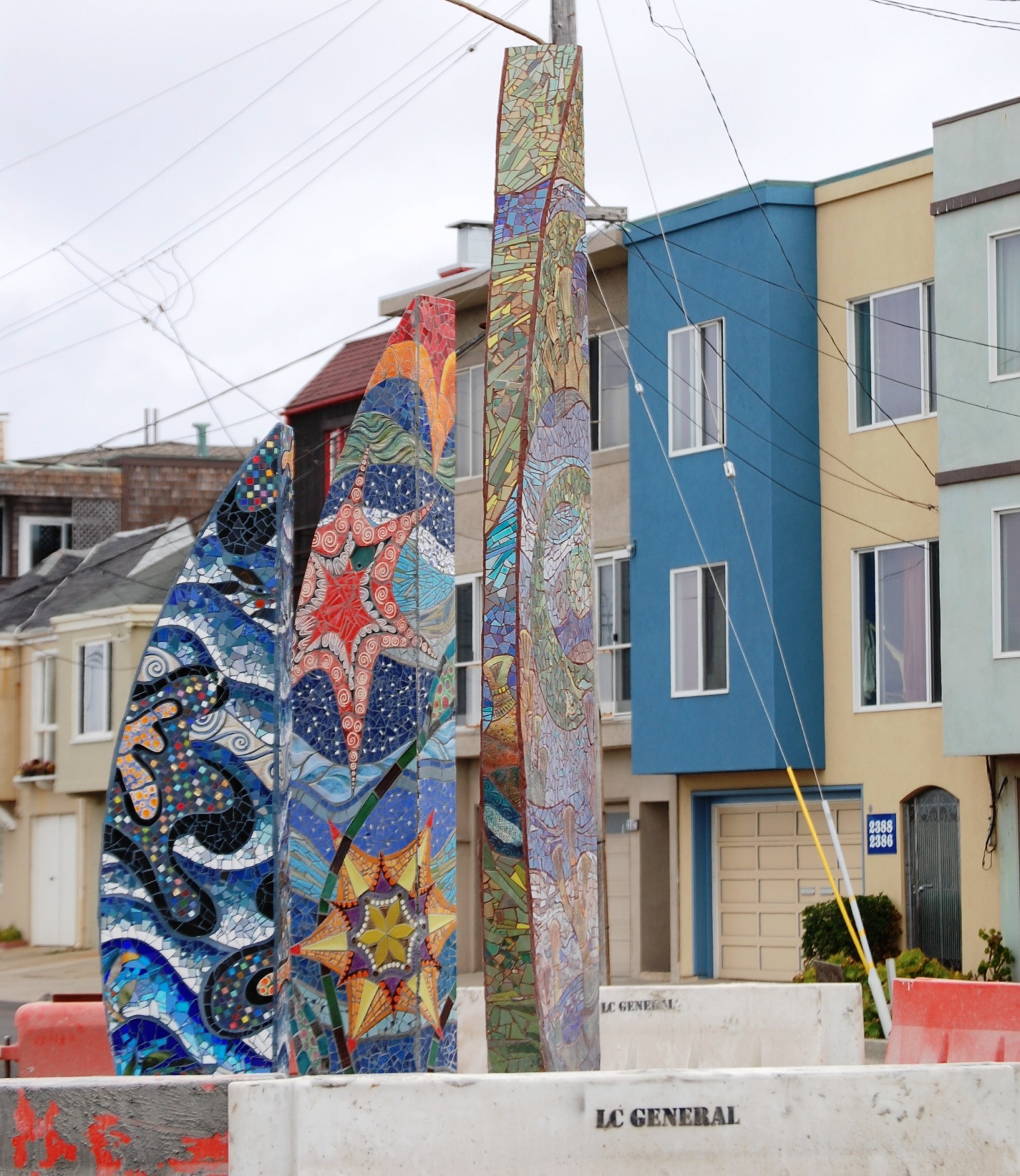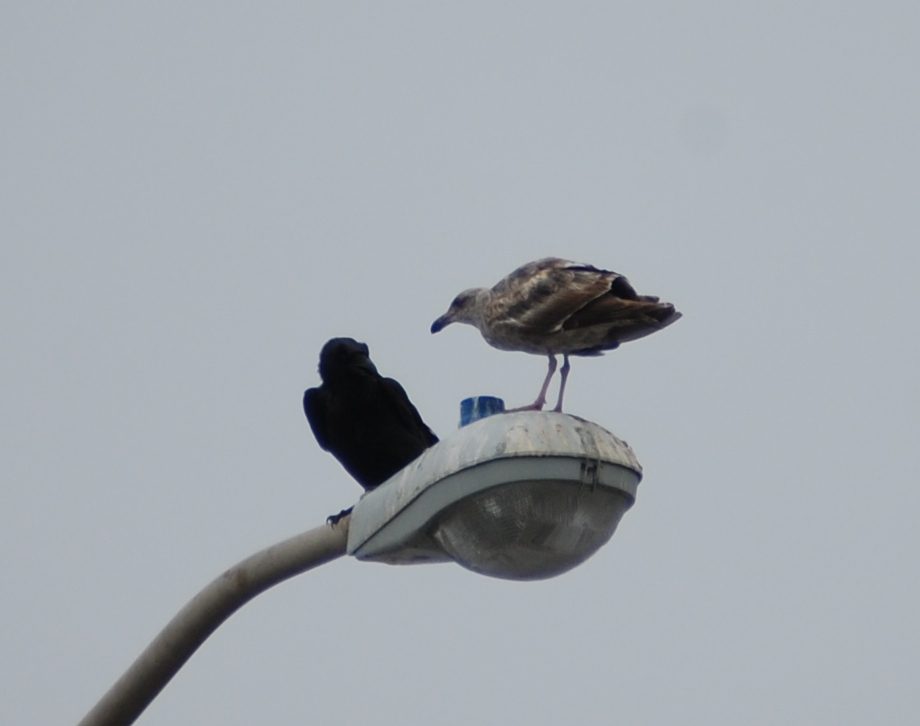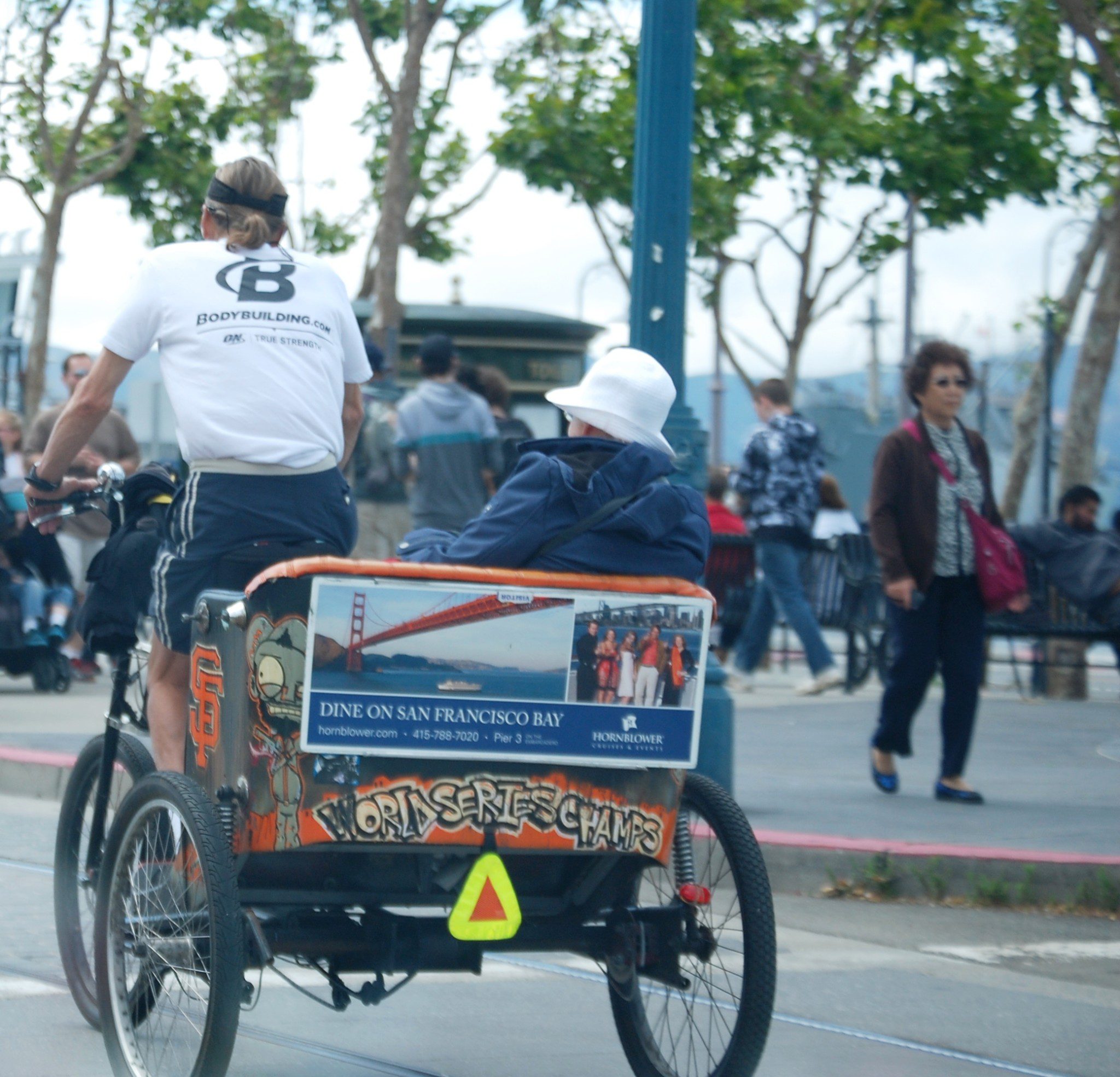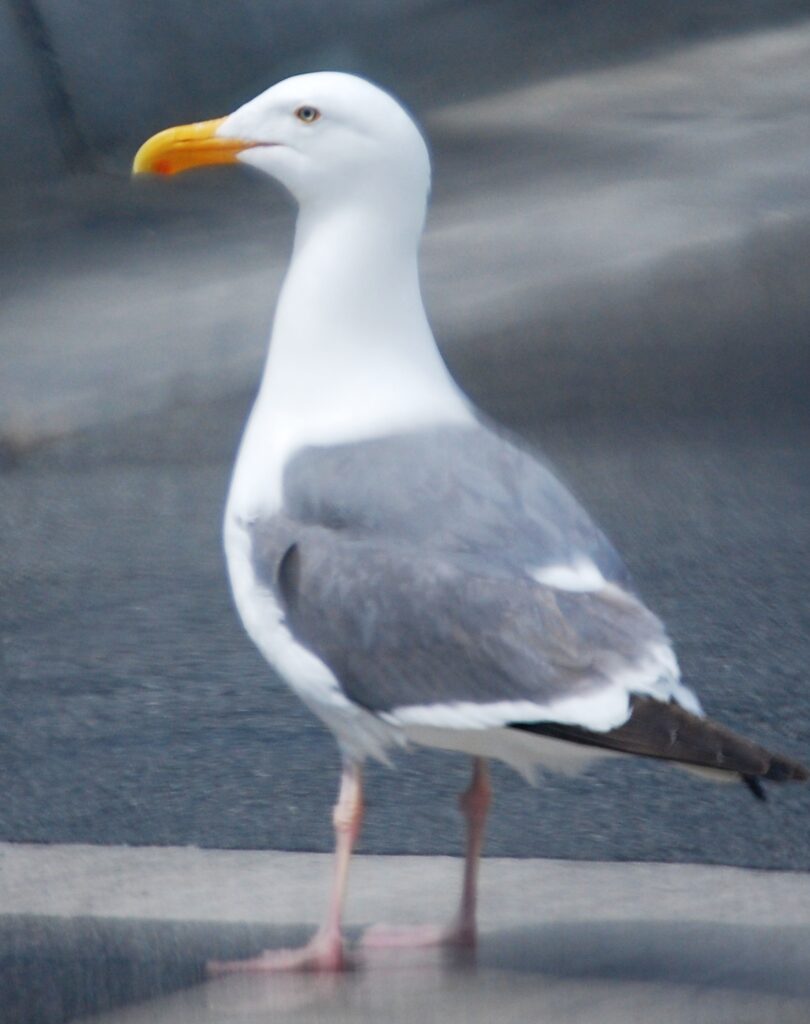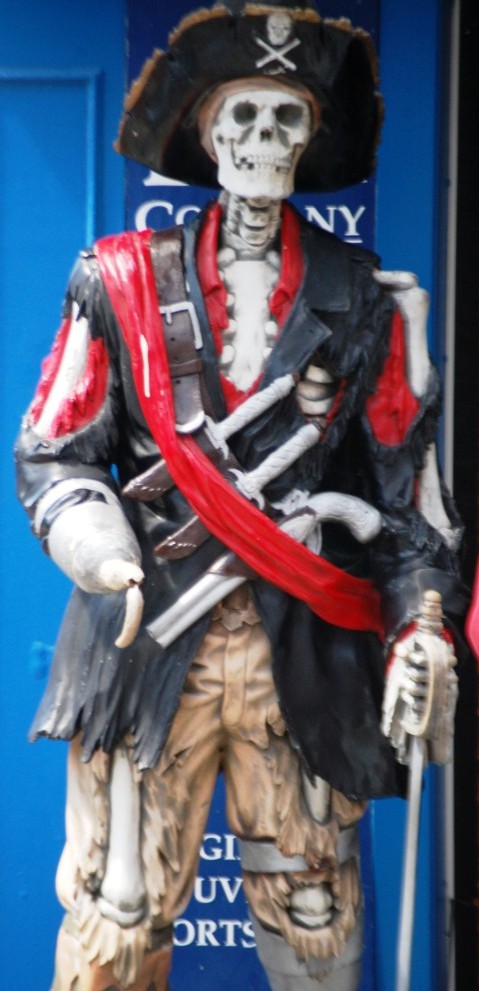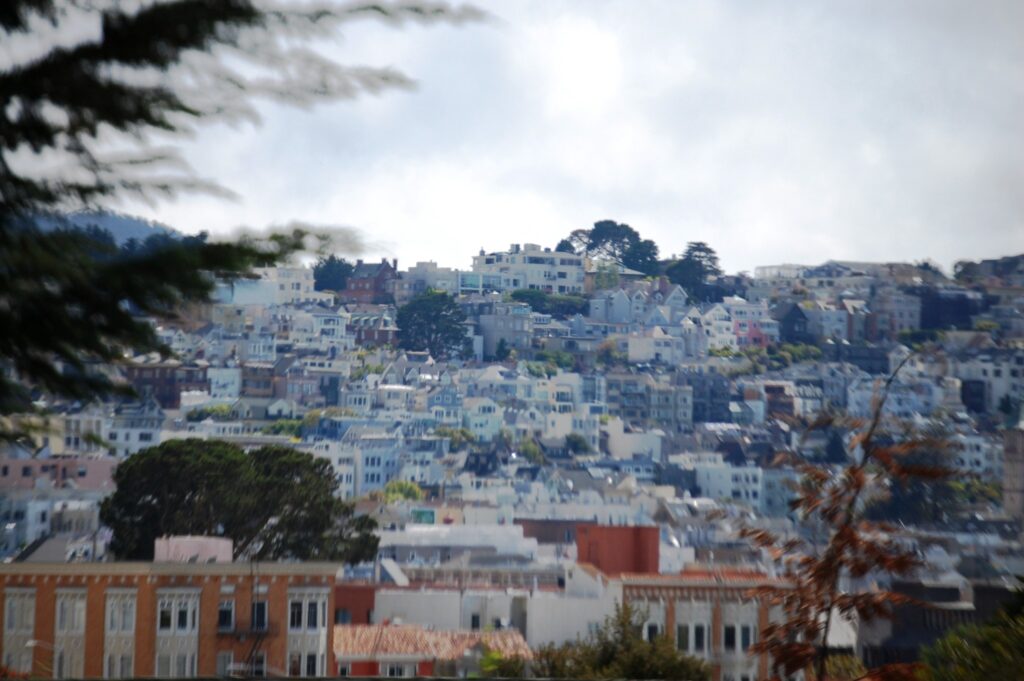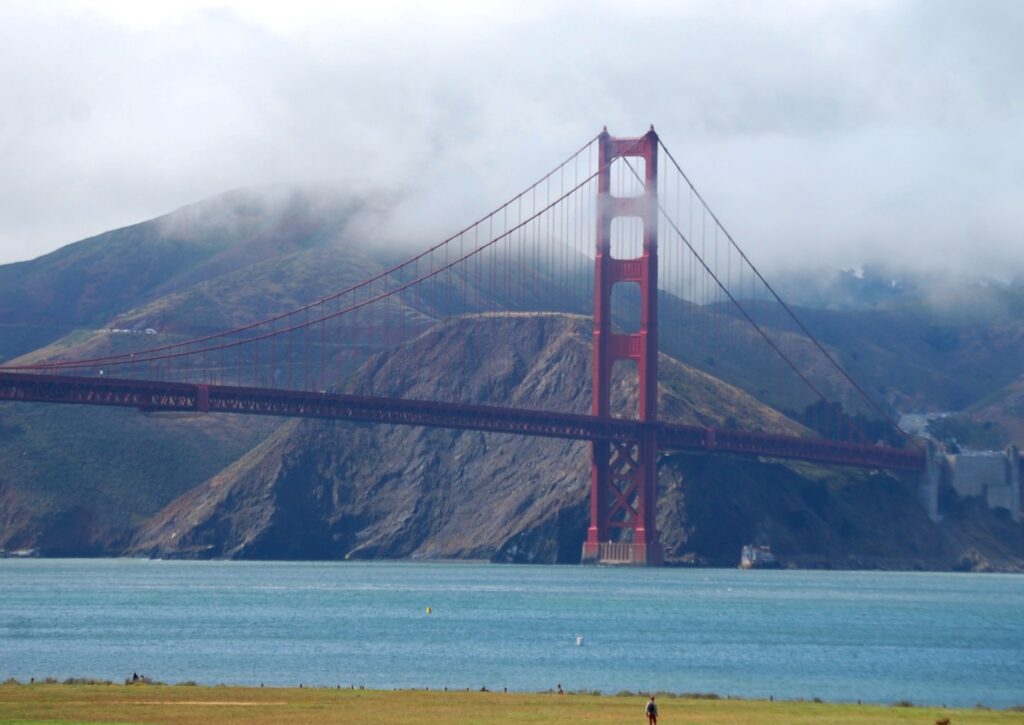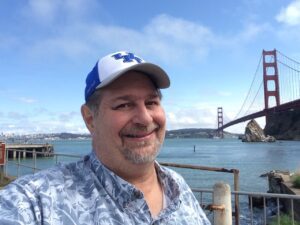 From Fisherman's Wharf we made our way to the Golden Gate Bridge. There was plenty of construction going on so traffic was slow going. But, once we got to the bridge the fog began to sneak in above the bridge…a beautiful sight. We crawled across the bridge, which was covered in foot traffic as well. Truly a major attraction.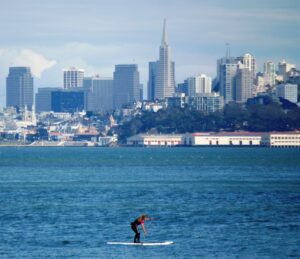 Once across the bridge we found the viewing area which offered not only a spectacular view of the Golden Gate Bridge, but an expansive view of San Francisco, Alcatraz Island, Coit Tower and more. And the weather was perfect.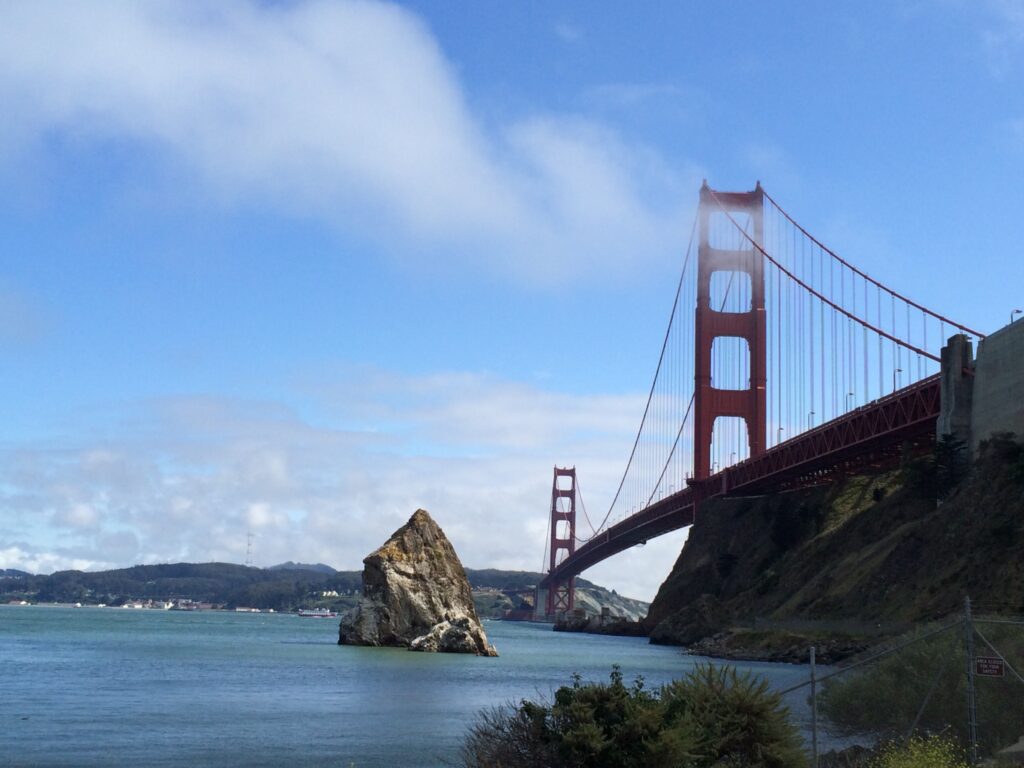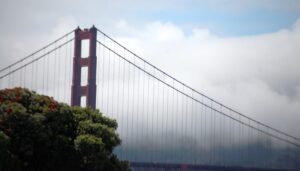 I was last in San Francisco in 2009 with Antsy McClain when he and the band performed at the Great American Music Hall (see video below). But we didn't have time to stop and enjoy the bridge.  So it was an awesome opportunity.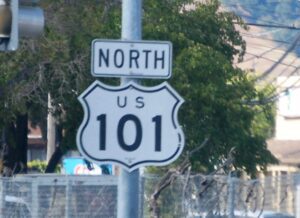 After the bridge we made our way into Novato to join another Flamingohead sweetheart, Ione, who would be lending me her RV (nicknamed IRV) for the weekend in Red Bluff.  We had some great Chinese food at the China Palace and then joined together for a fun picture to memorialize the occasion.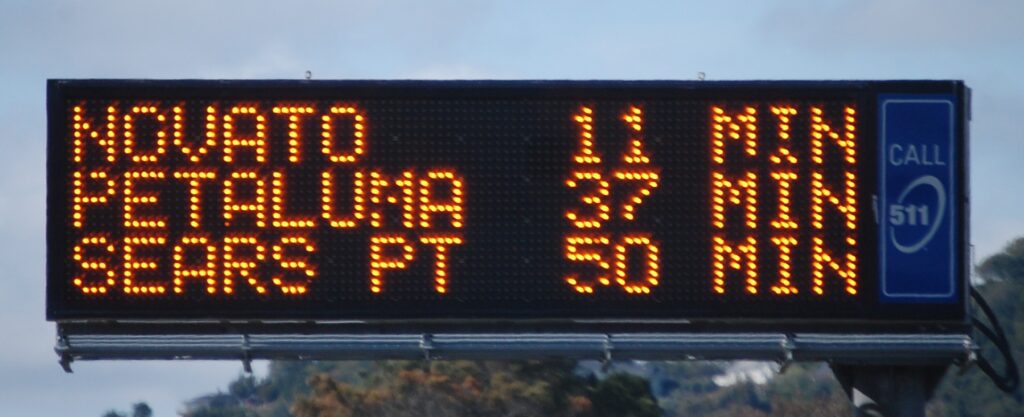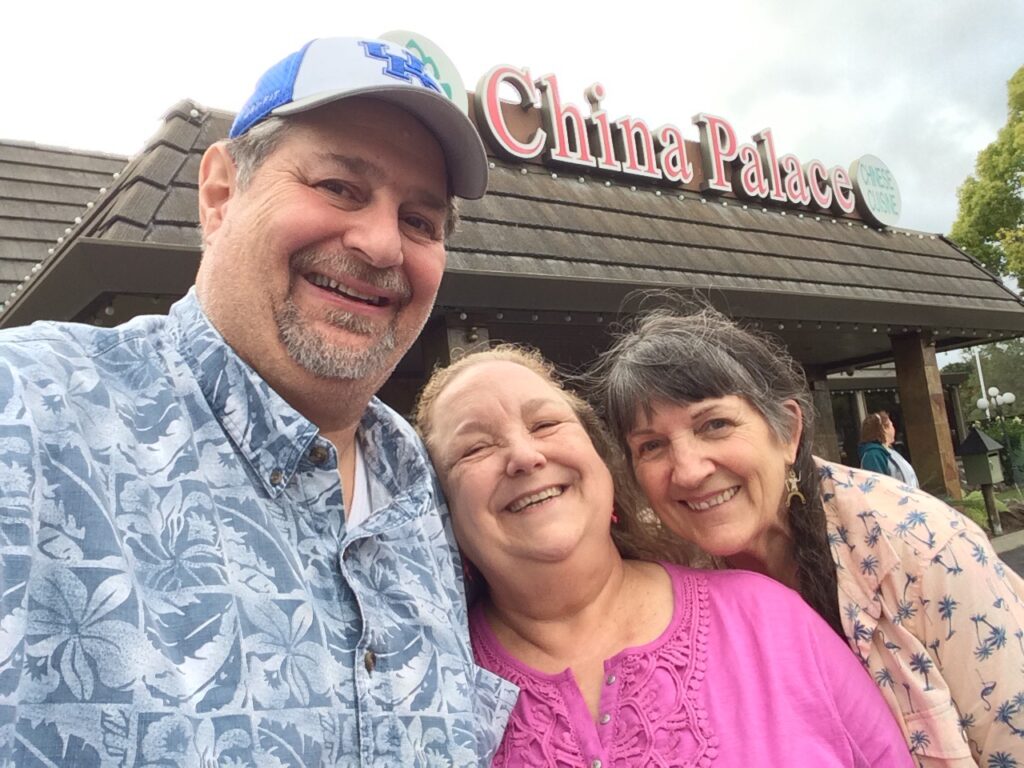 After dinner, Carla drove us up to her doublewide trailer in Santa Rosa, CA.  She Lives in Aluminum and is happy there in Lot #36 …see the video below if you don't get it!! (Taken in 2009 at the Great American Music Hall in San Francisco…video by Sumoflam)
A nice 2500 mile day!
Next post will cover Santa Rosa to Ukiah to Red Bluff!