If you don't know where you're going, any road will take you there. – George Harrison
As summer approaches we all get excited about travel of some sort.  For me, it is a long road trip on back roads that I look forward to.  There is so much to see in this great country of ours.  And, despite my having been to all 50 states, there is so much I have yet to see and experience.  I am going to share my travel planning secrets and methodologies in this post.  Have traveled well over 2 million road miles in my 66 years — including a few years as a tour guide and charter bus driver.  In all of those miles I have learned a few things.  And, of course, I have taken long cross-country road trips eight times in the past 15 years, including three that were over 8000 miles each.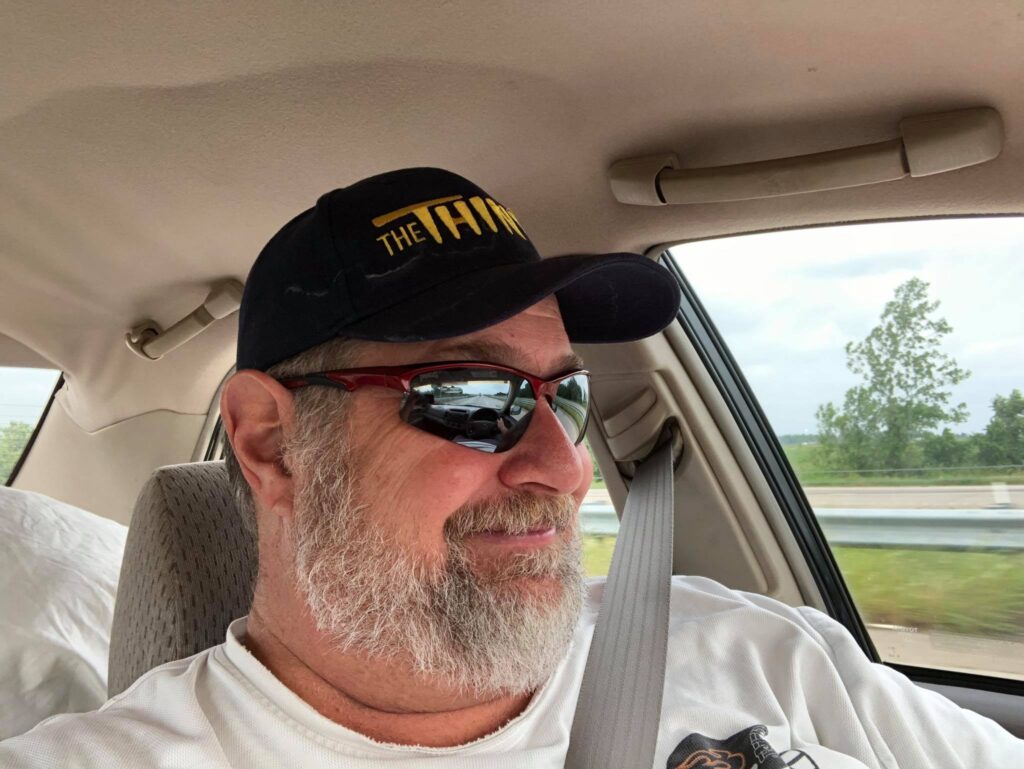 So, how do I do it?  And can it help you in your road trip planning?  Follow along as I share my secrets on a one week trip from Kentucky to the Gulf Coast and on to Texas and back.  That is my plan for sometime in early summer.
VISUALIZE THE ROUTE
The first thing I always do is visualize the basic route.  Where do I want to go?  How much time do I have? How much money do I have?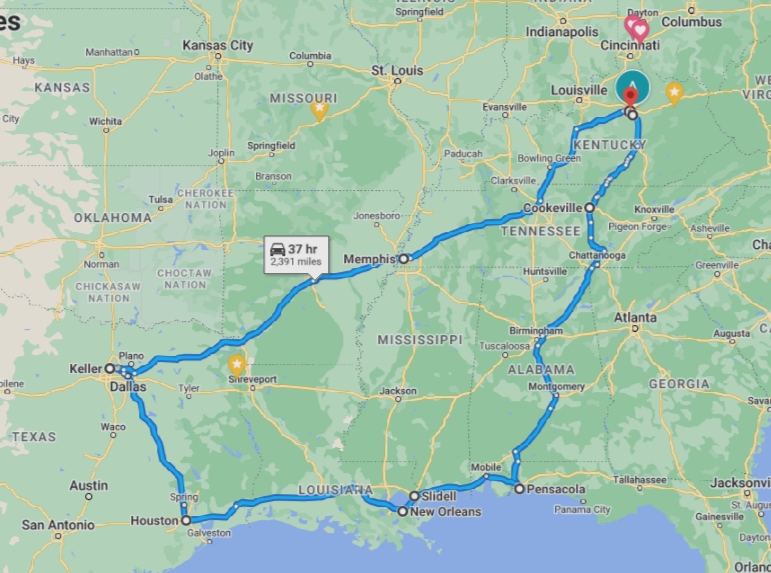 For the summer of 2023 road trip, I will be taking my daughter, her husband and my oldest granddaughter along, so I also need to take them into account.  My road trips are grueling…really, they are.  My trips are all about the journey and the memories made. I can sleep when it is dark.   My granddaughter just graduated from high school and really wanted to go to a beach.  I wanted to go see my elderly (94 y.o.) uncle in Houston, so I suggested the Gulf Coast.
In my first visualization, it was simple for me….  I had not been to Florida since 1990, so I visualized a trip down to Pensacola from Lexington, Kentucky and then a drive along US 90 and US 98 all the way through New Orleans and then on to Houston.  I will avoid using Interstate highways as much as possible, which is always my modus operandi.  From Houston we will visit my sister in Keller, Texas and then make our way home from there.
And that is the main visualization, but then the finer stuff comes in.
MAKE THE ROUTE WORK IN THE ALLOTTED TIME
The next step for me is to make sure I can get the trip done in the time allotted.  Since my daughter is a restaurant general manager, she only has a limited vacation time.  We would leave on a Friday morning early and return by late the next Friday so she can be back at work on the next Saturday.  A trip like this can always have roadblocks (both figurative and literal) and so some flexibility needs to be folded in, especially when time is concerned.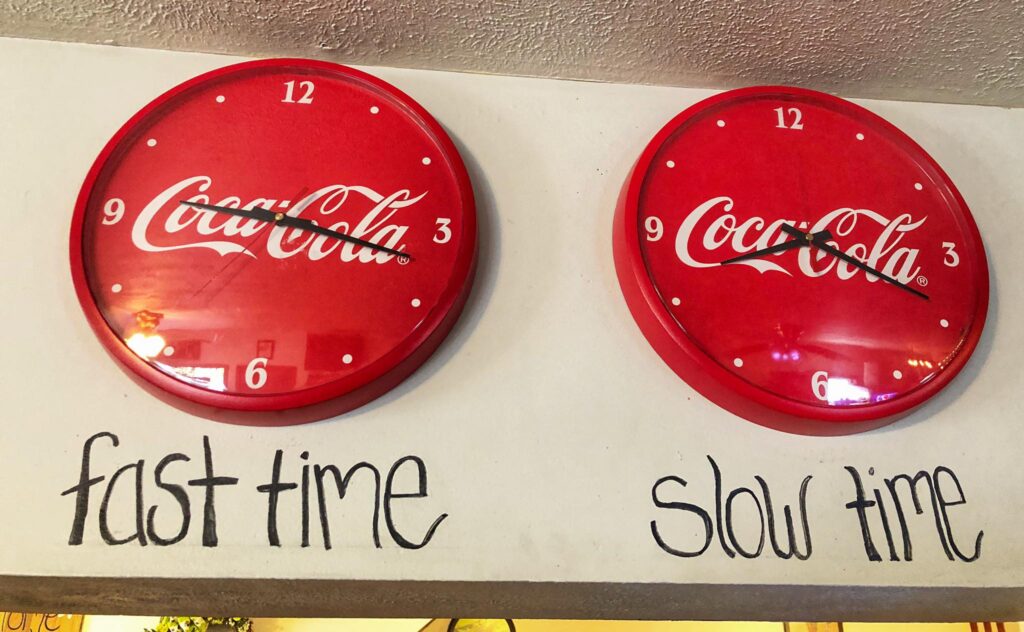 The above visualization of the route covers approximately 2400 miles and, if taken non-stop or from stop-to-stop with nothing in between would take about 38 hours.  That is about 5 1/2 hours of driving a day.  So, the trip is absolutely doable in the time constraints that we would have.
BREAKING DOWN THE TRIP
First off, since I avoid the Interstates unless there is no choice, I need to refine the roads to take to get to all of the locations and do so in a timely fashion.  To do this, I open up Google Maps and use it to plan out the route.  This is still only an initial planning stage as it will get refined more and more once the route gets more definition.  In the case of this trip I mapped it out from Lexington and then set up the following routes with stopping/sightseeing ideas for each day. I try to always find odd name towns to hit along (or nearby) the trip.  I look for natural sites and quirky attractions that may be along the way.  Hotels and eateries come much later in the planning.  However, I do look at hotel costs at the beginning so I can plan on staying somewhere with reasonable costs.  Further, the family coming with me wants to go to the beach, so my road planning will be all along the southernmost roads along the coast, mainly US 90 and US 98.
DAY 1 – Lexington to Cookeville, Tennessee – Fall Creek Falls State Park, TN – Lookout Mountain, GA – Calhoun, GA (overnight)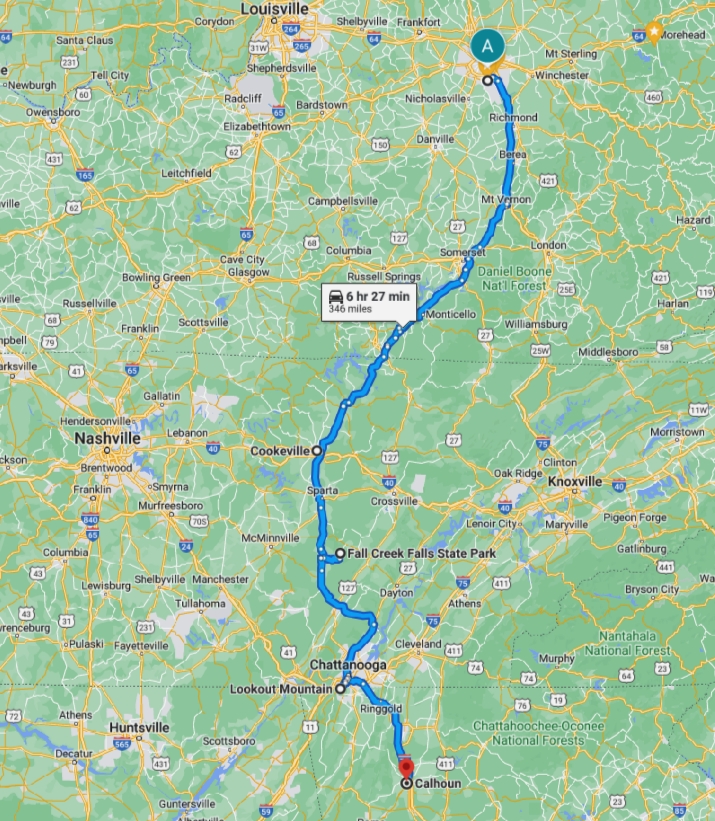 DAY 2 – Calhoun, GA – Dothan, AL – Two Egg, FL – DeFuniak  Springs, FL (overnight)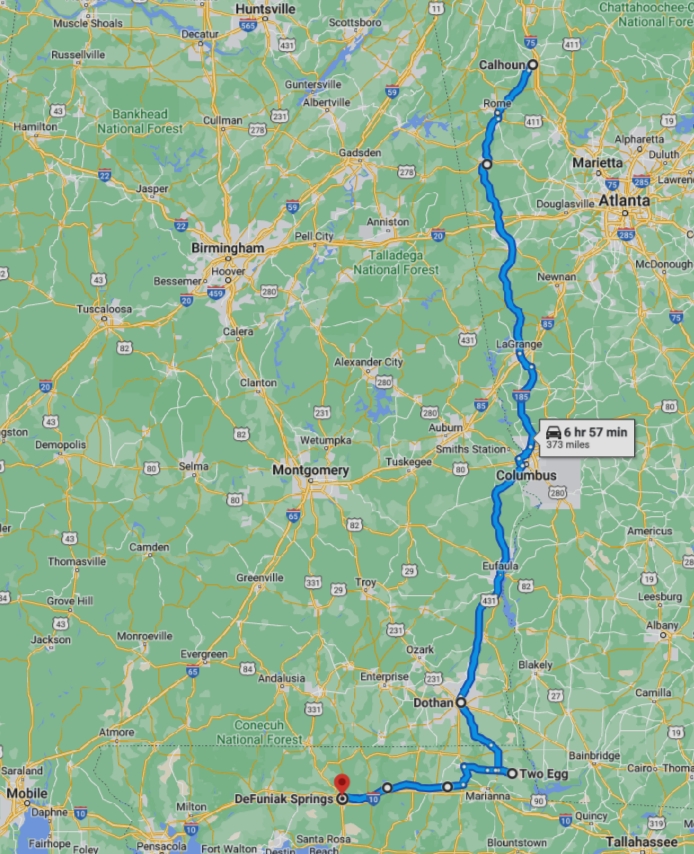 DAY 3 – DeFuniak Springs, FL – Niceville, FL – Pensacola, FL – Elberta, AL – Orange Beach, AL – Gulf Shores, AL (overnight)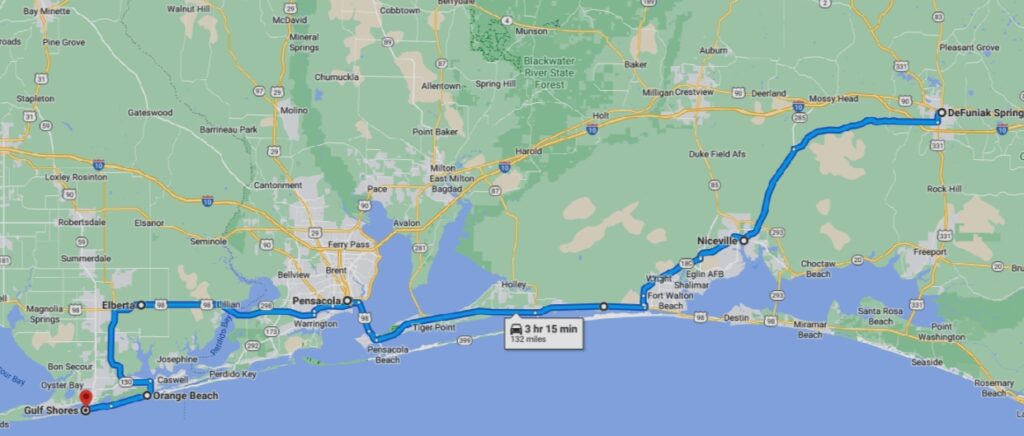 DAY 4 – Gulf Shores, AL – Dauphin, AL – Biloxi, MS – Bay St. Louis, MS – New Orleans, LA (overnight)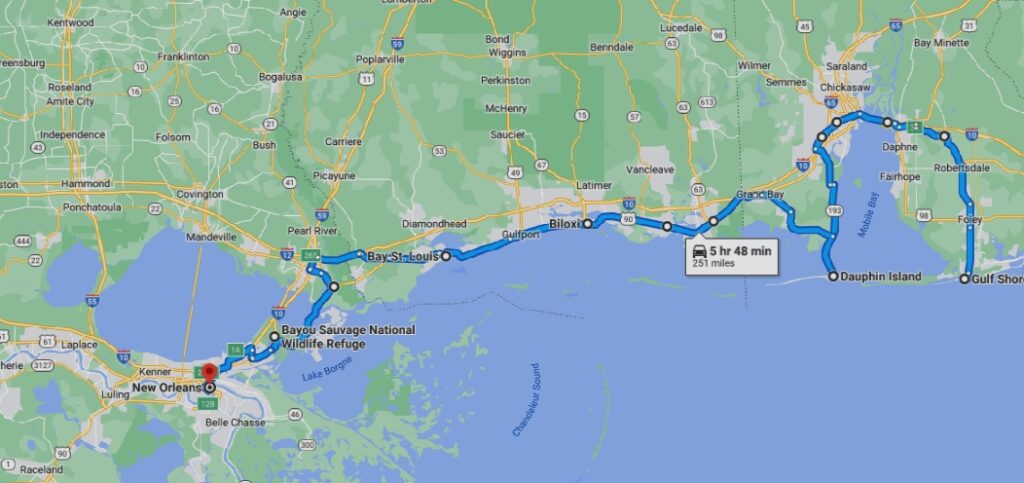 DAY 5 – New Orleans – Houma, LA – Port Arthur, TX – Houston, TX – Tomball, TX (overnight)

DAY 6 – Tomball, TX – Killeen, TX – Granbury, TX – Weatherford, TX – Keller, TX (overnight)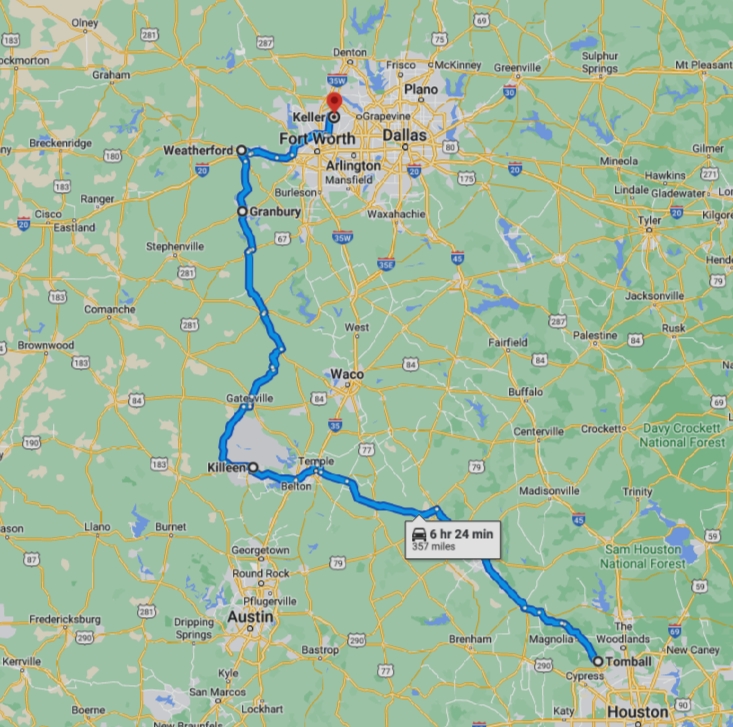 DAY 7 – Keller, TX – Uncertain, TX – Camden, AR – Pine Bluff, AR (overnight)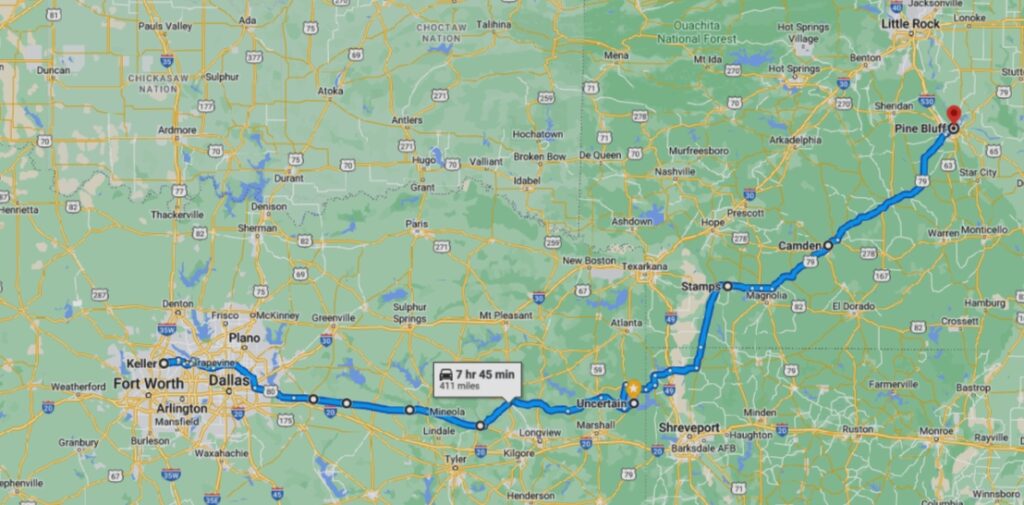 DAY 8 – Pine Bluff, AR – Calvert City, KY – Lexington, KY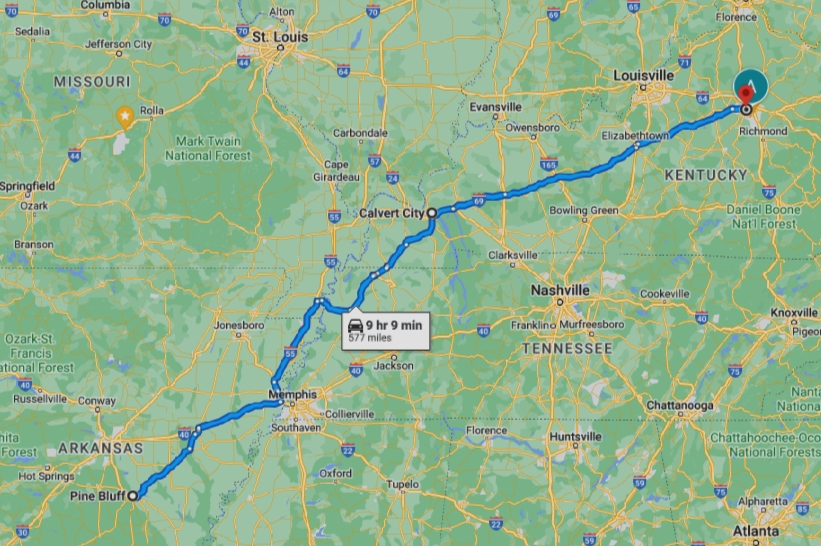 FINE-TUNING THE TRIP
It is at this point that the real fun and the detailed planning begins.  I use three main tools for this part: Google Maps, Google Image Search and the Roadside America app.
Google Maps
Since I have basically mapped out the trip, I now use a fine tooth comb to determine the most interesting roads to take to get from stop to stop (My trips are never set in stone, but this process becomes a basic guideline that we can slightly deviate from while on the road, if time allows).  Google Maps is great in that it allows one to choose a start point and a stop point, then provides the mileage and the estimated drive time.  Further, one can add intermediate destinations and see what happens, and then just as easily, remove those that may not work out.
Once I have gotten through each day, I have a better idea of where we may need a stop point.  As a rule, I don't drive at night.  Why should I when the entire purpose is to see stuff?  Anyway, I make the adjustments.  And quite often, the adjustments are made the next day based on the previous night's stay and progress.
The other thing I do while in Google Maps, is look for any kind of interesting attraction along the route…places I may not have known about, unique named towns, wildlife reserves, unique shops.  I literally "drive" the route on the map and look at each town.  And this is where the Google Images comes in.
Google Images
There is not really a Google Images, but rather, I use Google Search to look up each town name (or attraction name for that matter).  Then, when the results arrive, I go to the clickable buttons under the search bar and click on the "Images" button.  This provides me the opportunity to virtually travel to any of the locations (if photos exist) and see what might be there.  Most of the images actually come from other web sites, so, if something catches my eye, I can click on the link under the photo and visit the page and learn more.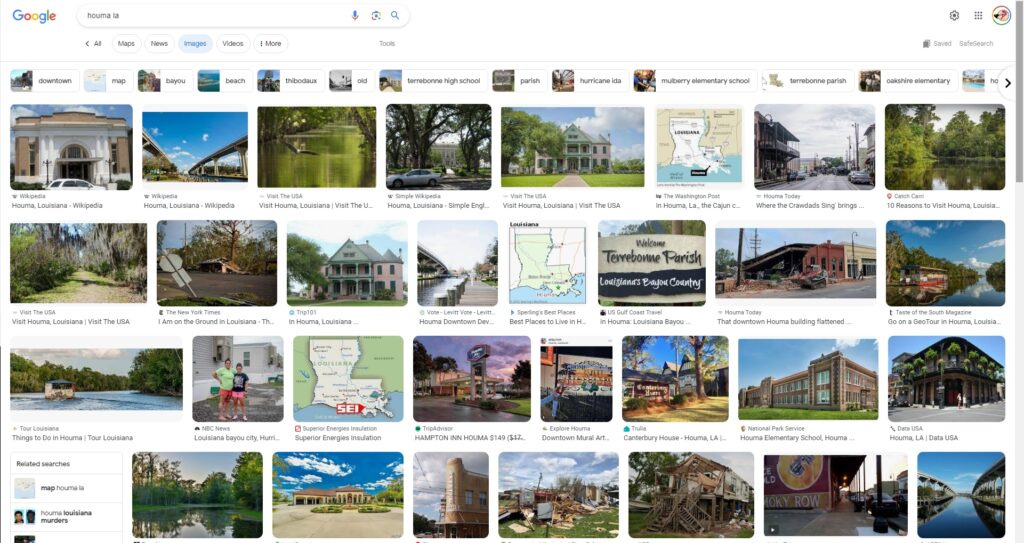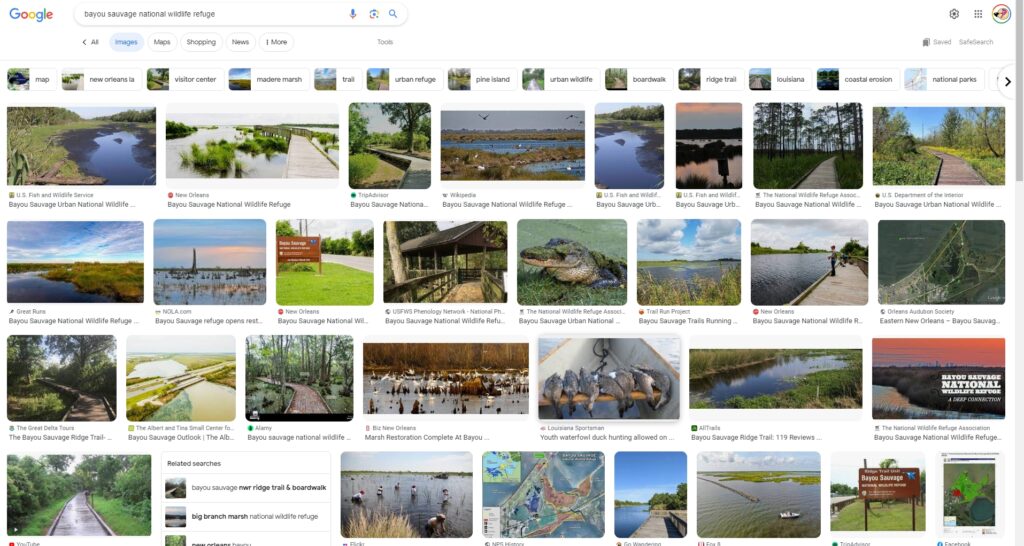 Roadside America App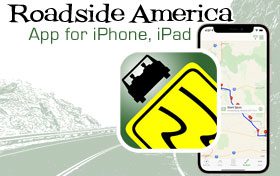 As a quirky and offbeat site enthusiast, I have always used Roadside America (RA) as my definitive guide.  I have created a "Using the Roadside America app" post that will assist users, both old and new, on app use.  So, I will not detail that info here.  Mainly, I use the State/City functions to see what unique sites may be close to the route.  Often, I will find that some of the small places along the route don't have anything.  So, no pictures from Google Images and no quirky sites from RA, and we pass right on through.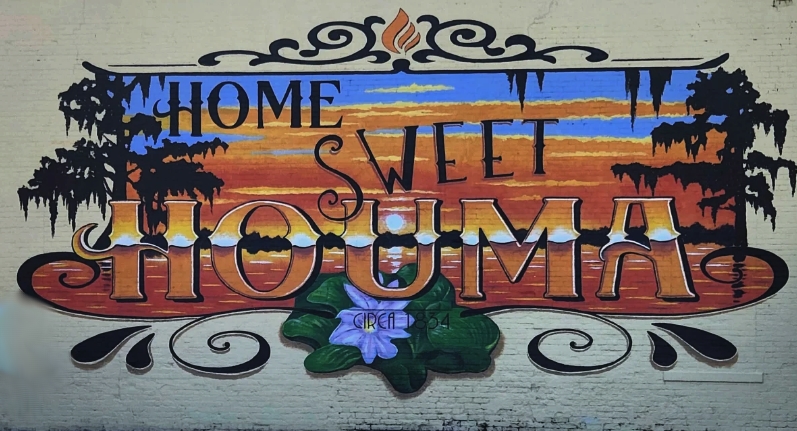 So, how do these three tools help define stops along the way?   I found murals and a pink elephant in Cookeville, TN; I learned about South Pittsburg, TN, which is close to the route, and found that it is the home to the Lodge Cast Iron company; I found about the Incline Railway at Lookout Mountain in Georgia and that Rock City (I have seen dozens of advertising barns) is a Five Water Tower site on RA (equivalent of five stars); I learned about the Museum of Wonder Drive Thru Museum in Seale, AL; also learned about all of the Peanut statues in Dothan, AL; I found out about the great quirky sites in Elberta, AL; I discovered some great scenic roadways along the gulf coast from Florida to New Orleans; I found out about the Sandhill Crane National Refuge in Mississippi, the Grand Bay National Wildlife Refuge, and the Davis Bayous Area Gulf Islands National Seashore; though I knew about Houma, LA, I didn't know the place was full of murals.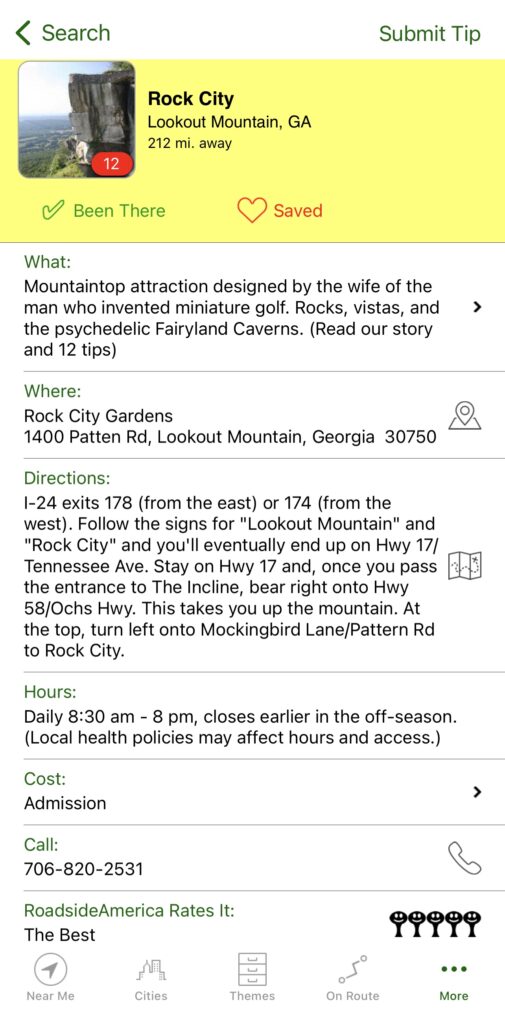 HOTELS AND EATERIES
As I noted above, we don't drive after dark, so I don't typically make hotel reservations in advance unless I know a place is a "hard stop."  But, after adding numerous stops to the trip from the above-mentioned three tools, I am now closer to knowing where potential stops are.  Initially, for Day 1, I had planned on an overnight stop near Rome, Georgia.  However, my road research indicated that it may be better to consider a stop in Calhoun, Georgia.  And I found one that may work out.  (Note:  On my trips, the hotels are for sleeping and showering.  If possible we try to get into one with a continental or hot breakfast.  Staying in locally owned places is fine for us.)  Day 2 was a bit more complicated.  I found that as we got closer to the Gulf coast, hotel rates skyrocketed.  Therefore, a little research brought me into DeFuniak Springs. A hotel room is about $90 in DeFuniak Springs, whereas, a similar grade hotel on the coast exceeds $300.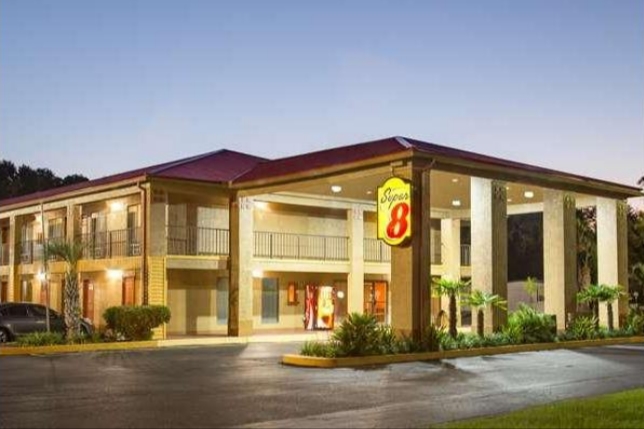 You get the picture.  It takes a little work.  But still, I don't reserve a room because our schedule may get delayed.  Instead, I keep potential places on a list and a couple of hours out I will call the hotel directly and get a room for us.  I have done this for years.  It works great.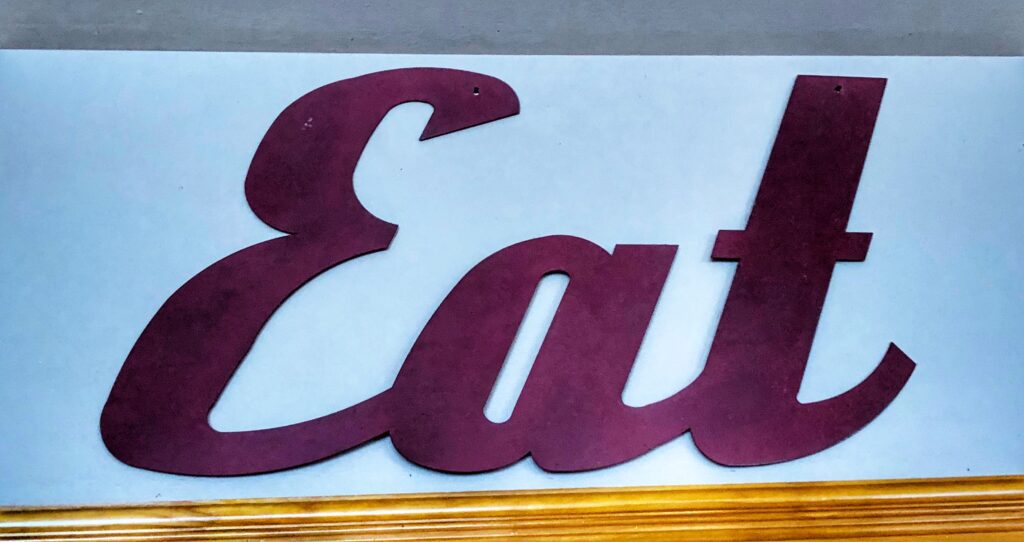 While on the road, we will take snacks and things, but it is always fun (and worthwhile to local economies) to stop and eat at local places.   For instance, I discovered a place called Huggin Molly's in Abbeville, AL, which could be a fun place for lunch.   I also found a BBQ place located in an old bus station in Columbia, GA where you eat in a repurposed bus.  There are always fun places to eat and reasonable prices.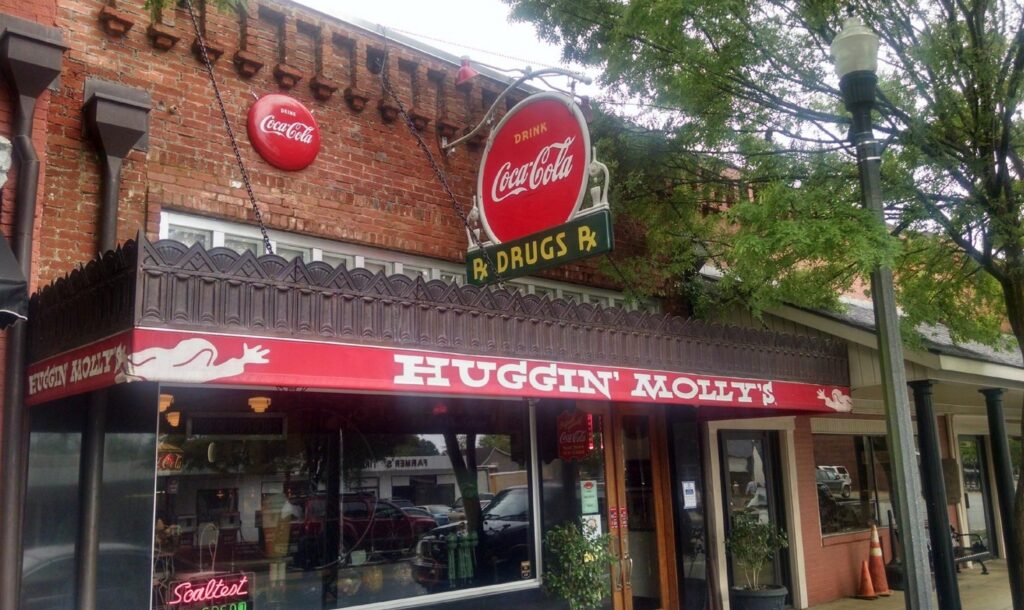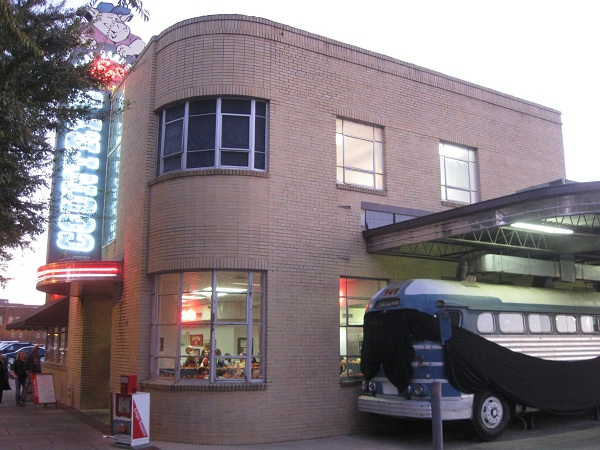 MAKING MEMORIES
The goal of a good road trip is to make memories.  Certainly we'll all get tired.  We'll need breaks. But after it is all done and we look back a few months later, we want to have fond memories of fun activities.  That is what I always strive for, even on long road trips by myself.  Ultimately, we don't really know everything we will experience on a road trip until it has been experienced. Wildlife appear out of nowhere; some weird and unexpected roadside attraction may pop up in a small town; a cool place to eat may be found.    The best plans still end up filled with detours.  Indeed, "any road will take you there."
Did you enjoy what you saw here?  My books cover so much more.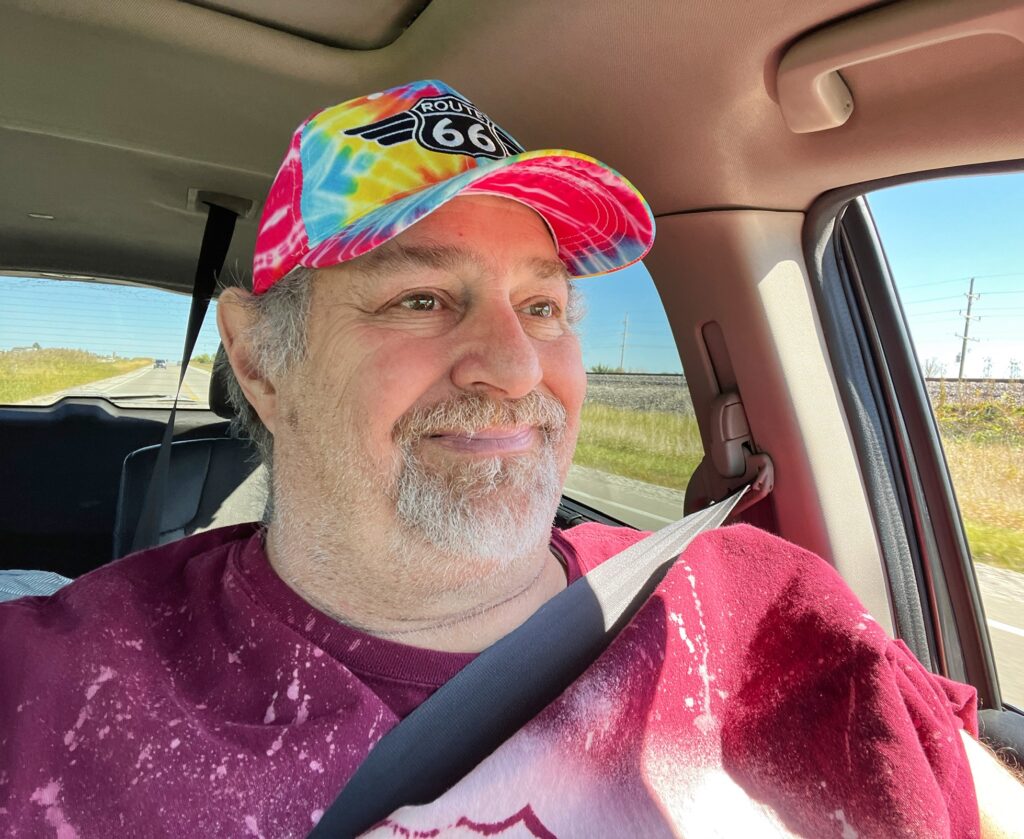 Enjoy the Ride With Sumoflam
LESS BEATEN PATHS OF AMERICA TRAVEL SERIES

You can get my books online!  The series now has five books and I am working on books six and seven. Book Six will be all about murals from all over the country!! Watch for them later in 2023.