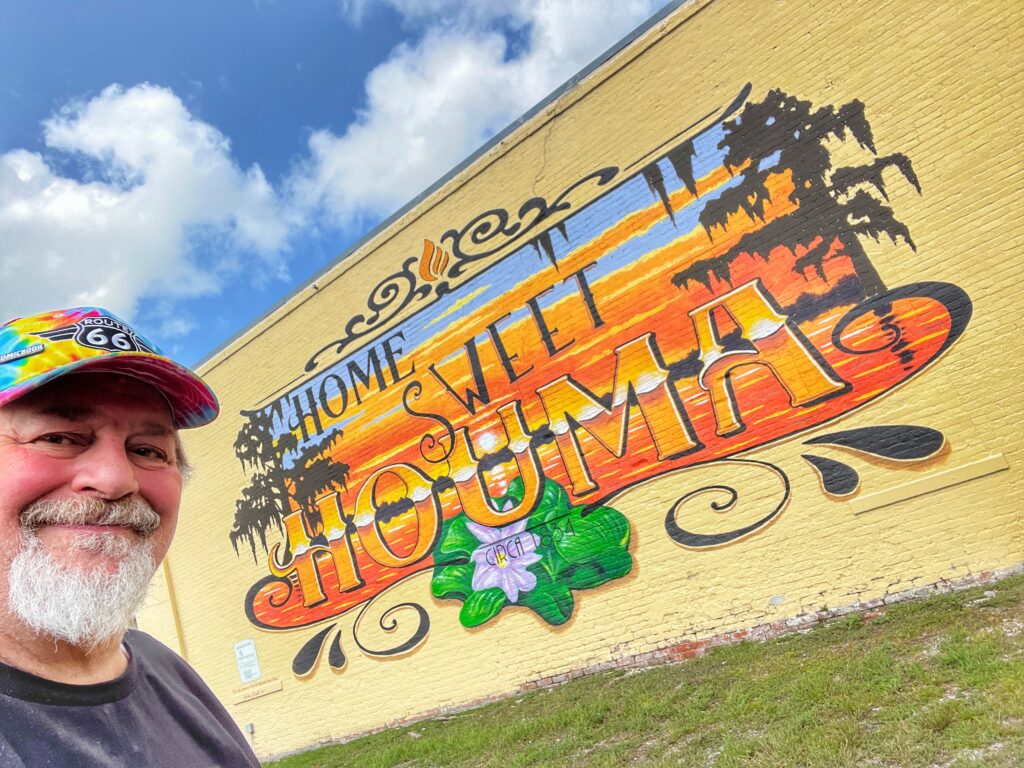 In July we took a 3001 mile road trip through ten states over eight days. We visited many local eateries along the way – I take road trips with an "Eat Local" philosophy.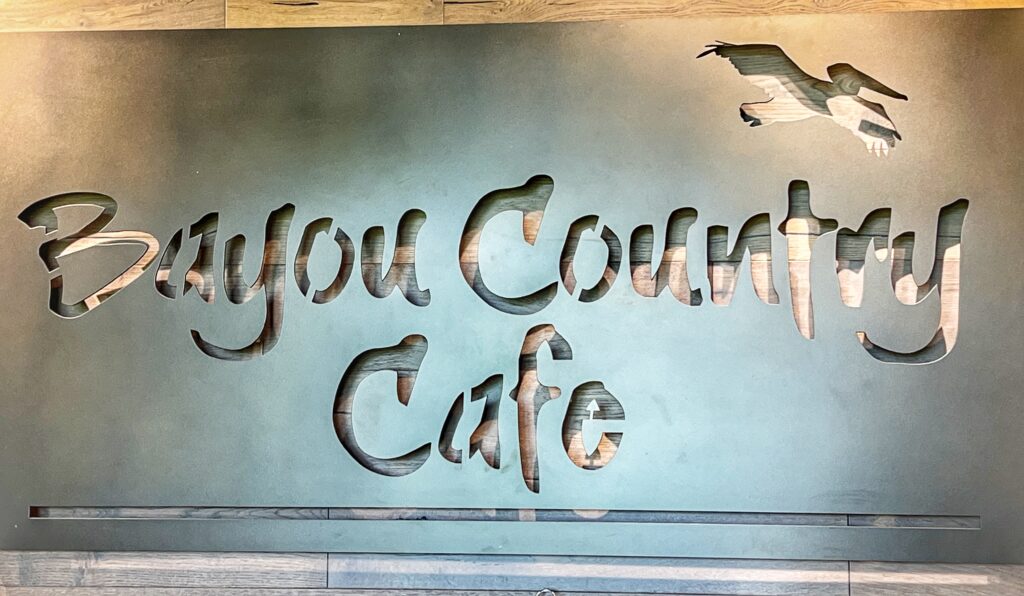 We spent the fourth night of our trip in the fabulous city of New Orleans. But we wanted to get on the road early and get down to Houma for breakfast. Houma is one of the main places for the filming of the History Channel's "Swamp People" and is in the heart of Cajun country. We had hoped to find a good "Cajun" place for breakfast.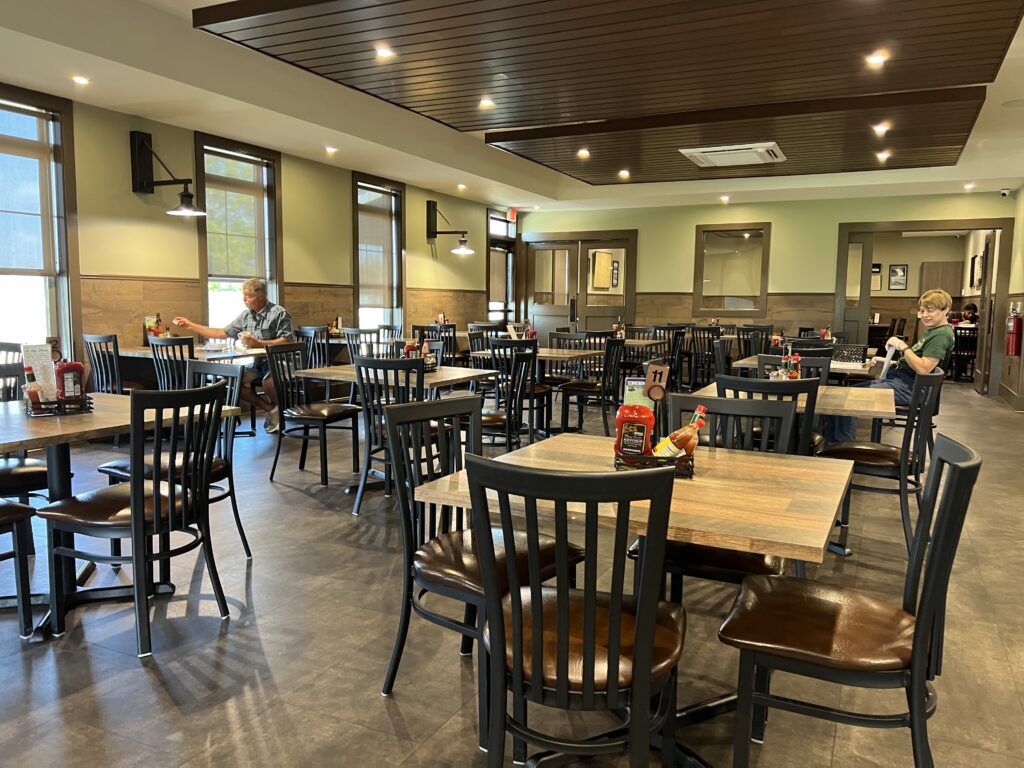 After looking at options, we decided on the Bayou Country Café, which was near the Houma Airport. We went by name alone and that they served breakfast. We got there at about 8 AM and were ready to eat.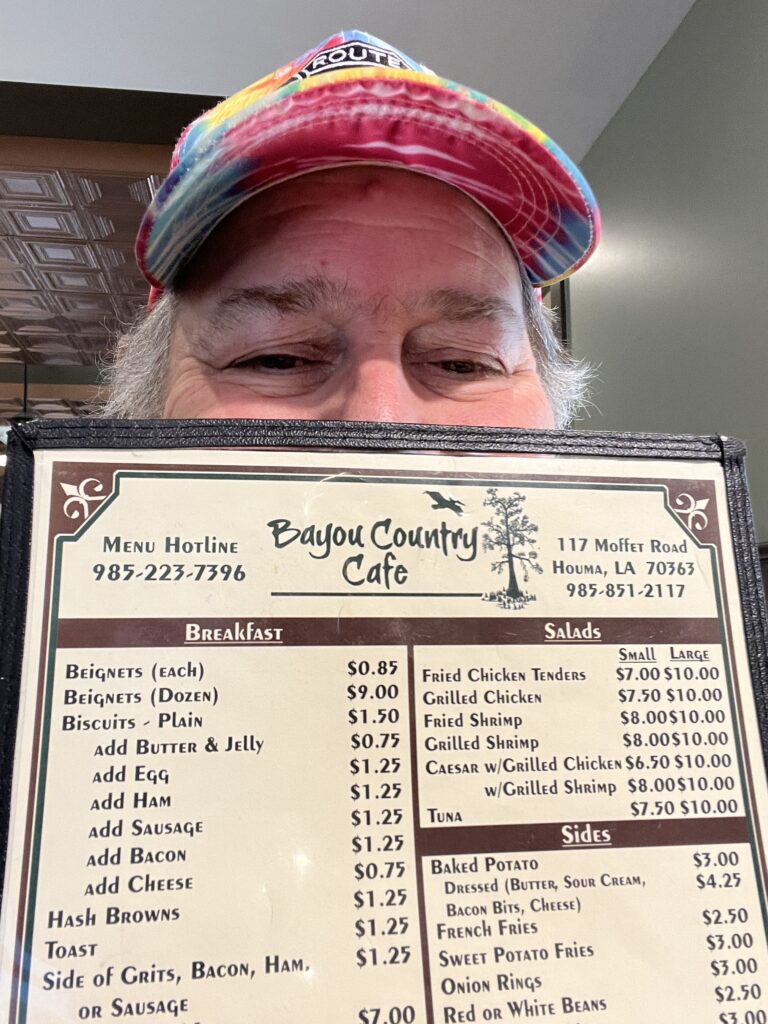 When we walked in, I immediately could see that there was something different about the place. There were a number of individuals with various types of disabilities throughout the café. All were in green Bayou Country Café t-shirts.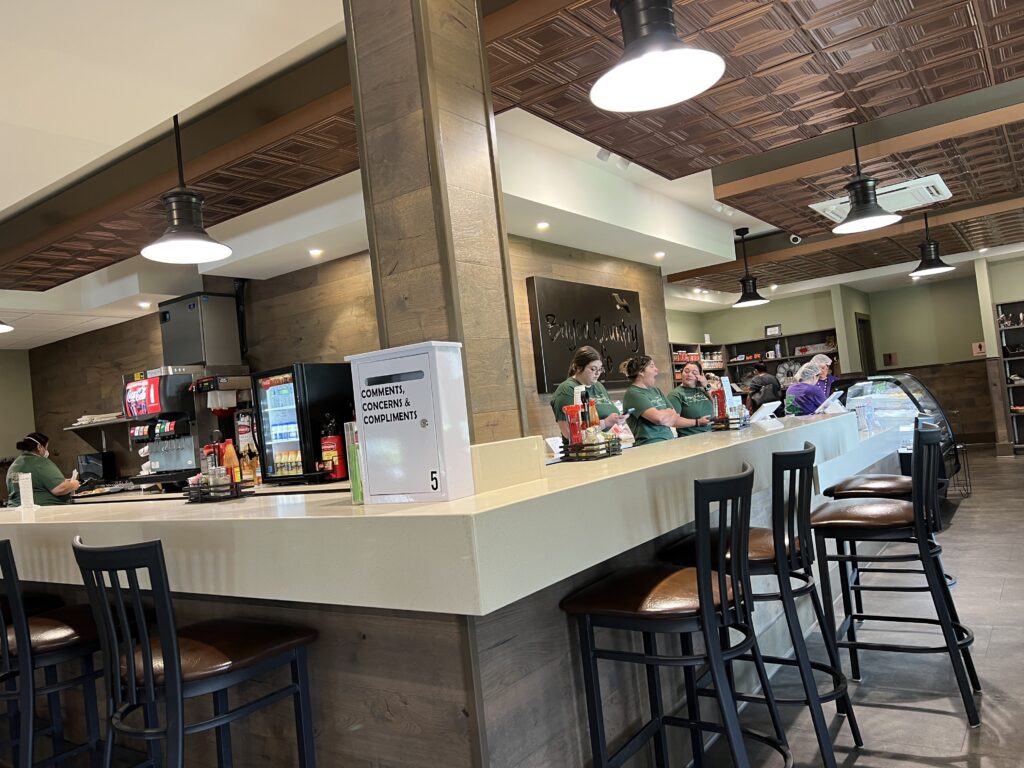 The café was very clean, there was a nice little souvenir area and there were plenty of tables available.
We soon had our menus, but were surprised at the sparse offerings. Only scrambled eggs, for instance. Then came the big surprise. Our server was obviously on the autistic spectrum and we could see that others may also have some disabilities. That was fine with us. We ordered the breakfast options – either with ham, bacon or sausage. And we ordered the only Louisiana-ish thing on the menu — a dozen beignets.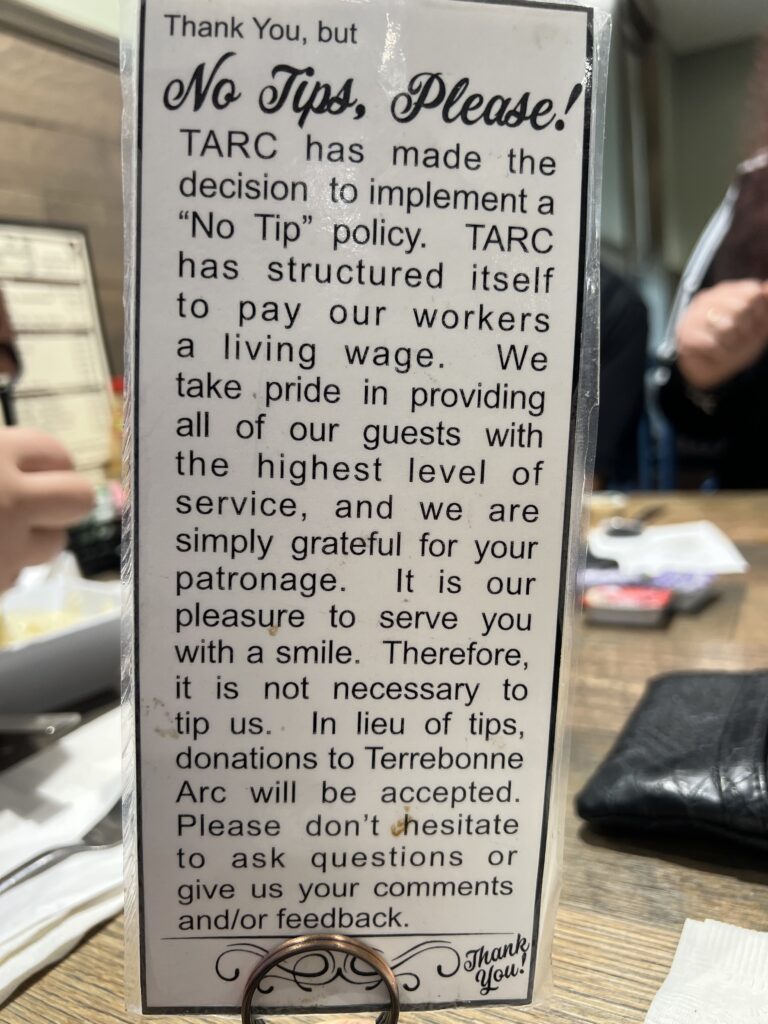 While waiting, we noticed a sign on the table asking that we don't leave tips, and an explanation why (see above)
We still didn't totally get it until a man who was definitely hearing and speech impaired brought us our meals. He didn't have to ask who got what, he knew. He then said what appeared to be thank you.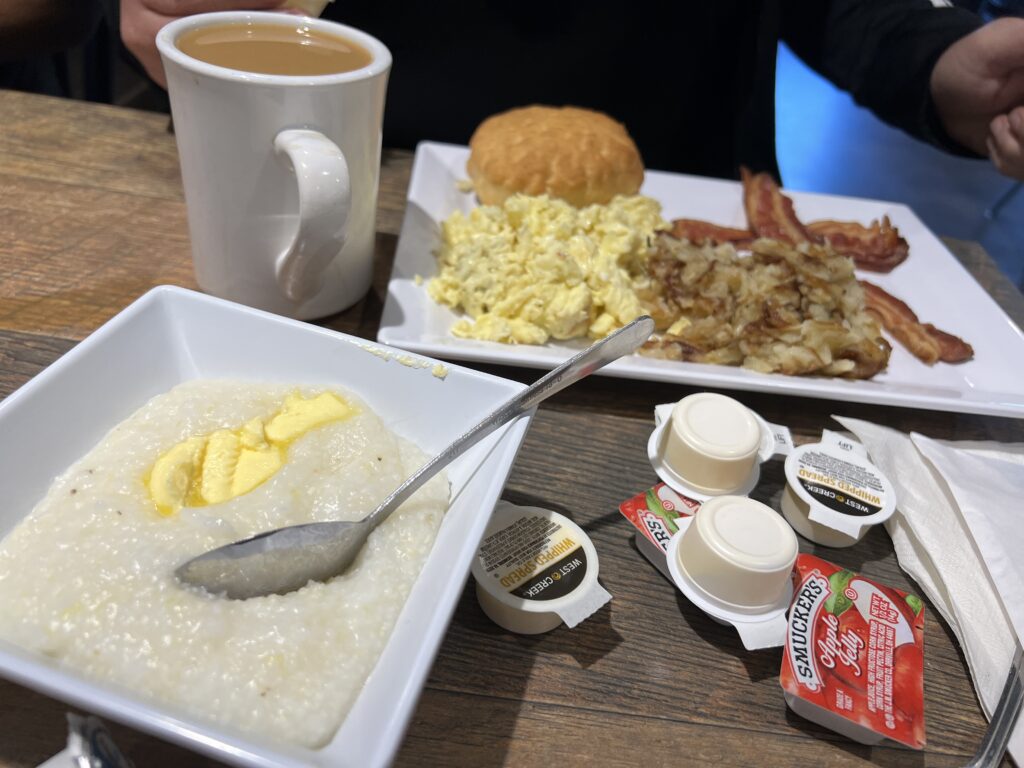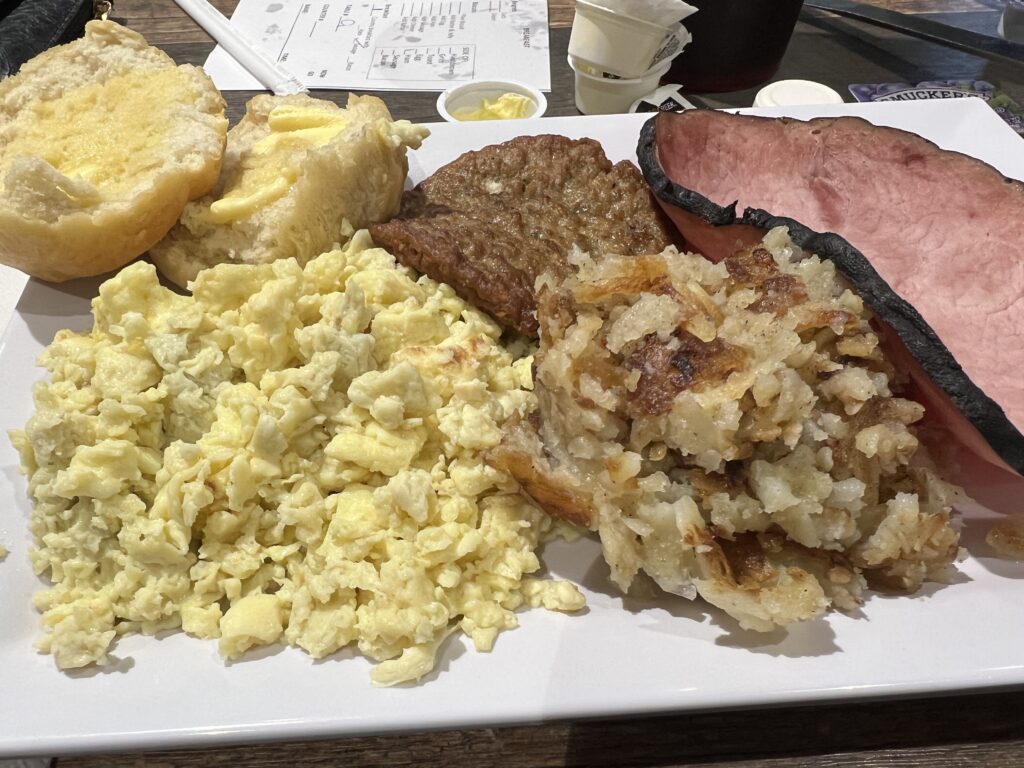 The food was good, but wasn't really special. It was generic, if you will. Portions were good though.  I don't say "generic" in a negative sense.  These meals were all prepared by staff with various disabilities.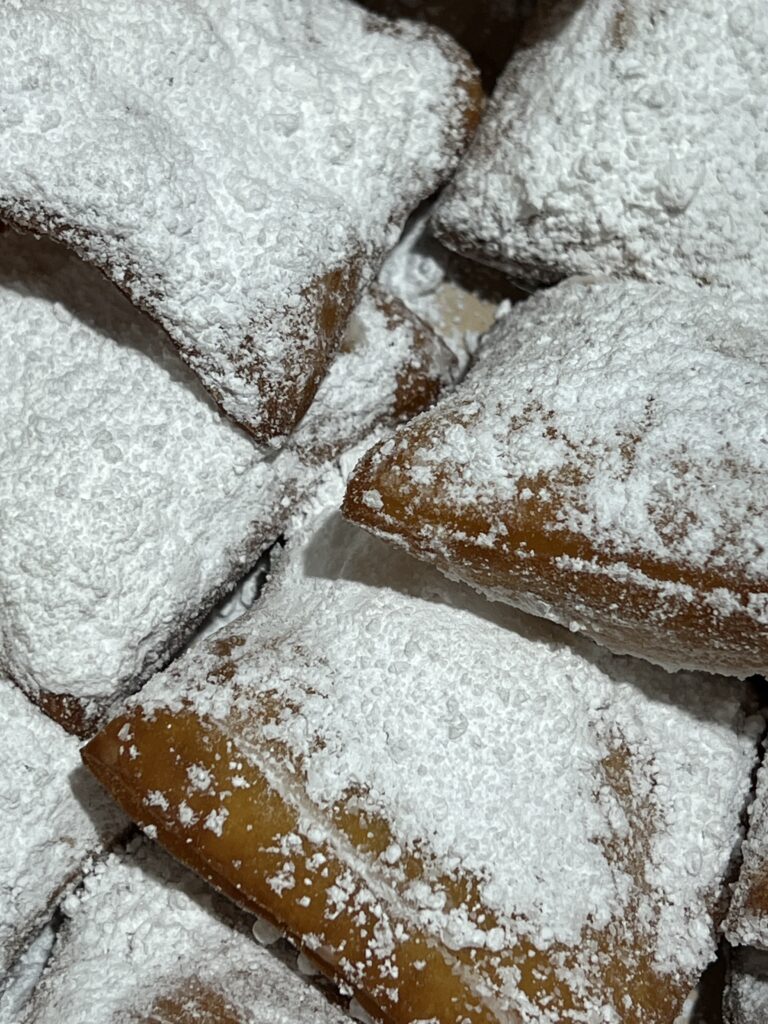 So, after seeing all of this and having a pleasant surprise, I asked if we could speak to the Café manager. After a few minutes, Chef Derrick Smith came over and asked if he could help me. Very well spoken and friendly, it became apparent to me that Chef Derrick was prepared to answer my questions— he'd obviously had similar ones before.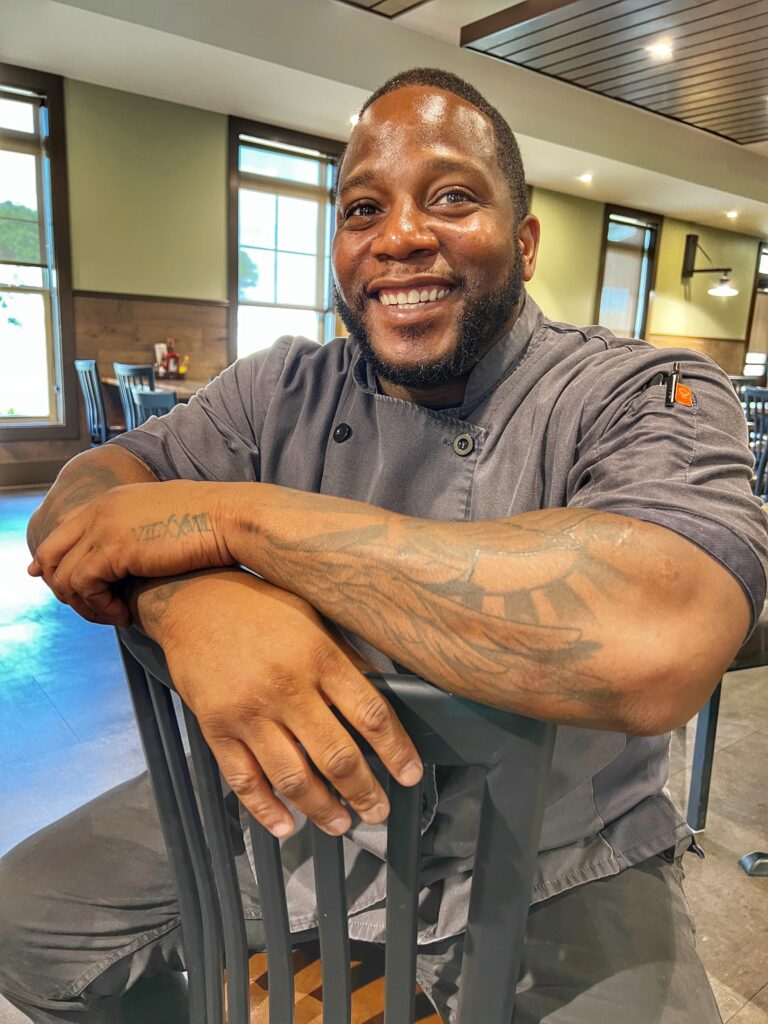 It turns out that the Bayou Country Café is managed and operated by a local organization named TARC. The name is an acronym for Terrebonne Arc. Since it's instigation in the 1950s, the organization has strived towards the goal of "securing for all people with intellectual and other developmental disabilities the opportunity to enjoy a meaningful life." Since the 1950s, TARC has opened schools, day care centers, craft boutiques, a bakery, a cleaning company and, in 2021, the Bayou Country Café.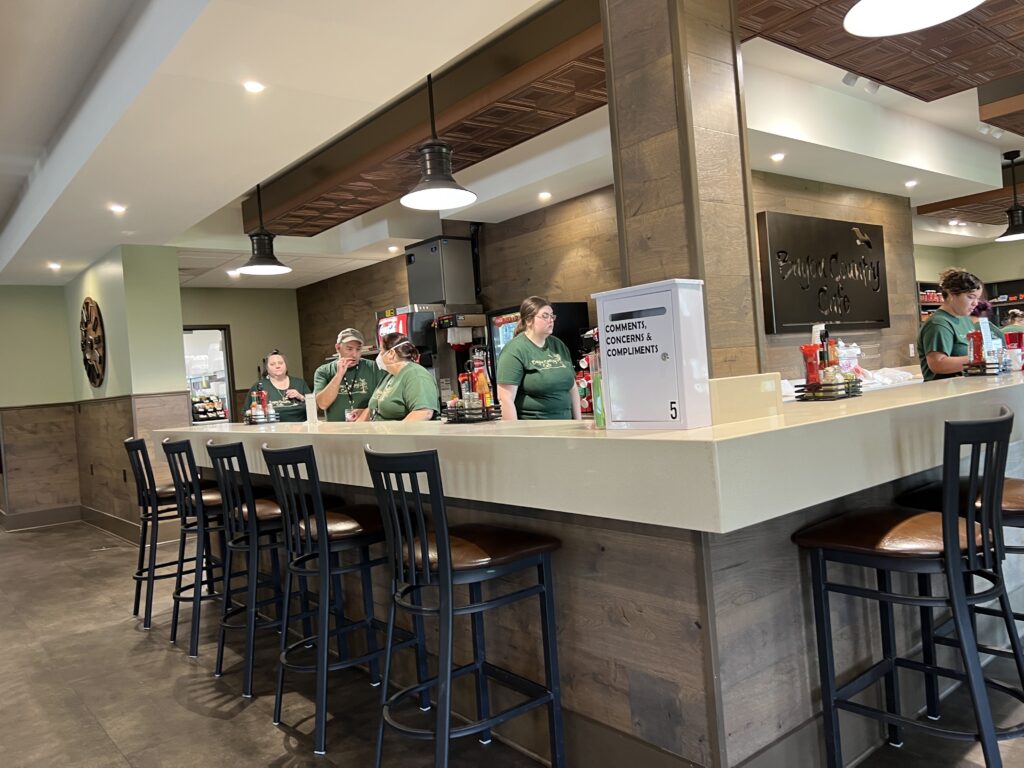 The majority of the staff are associated with TARC and are very happy to be included in general society and are able to interact with the clients and visitors.
Being the sentimental guy that I am, hearing about the program brought me to tears. The menu items are sparse because the cooking staff, under Chef Derrick's guidance, are all TARC-supported individuals with some sort of disability. Such a wonderful program!!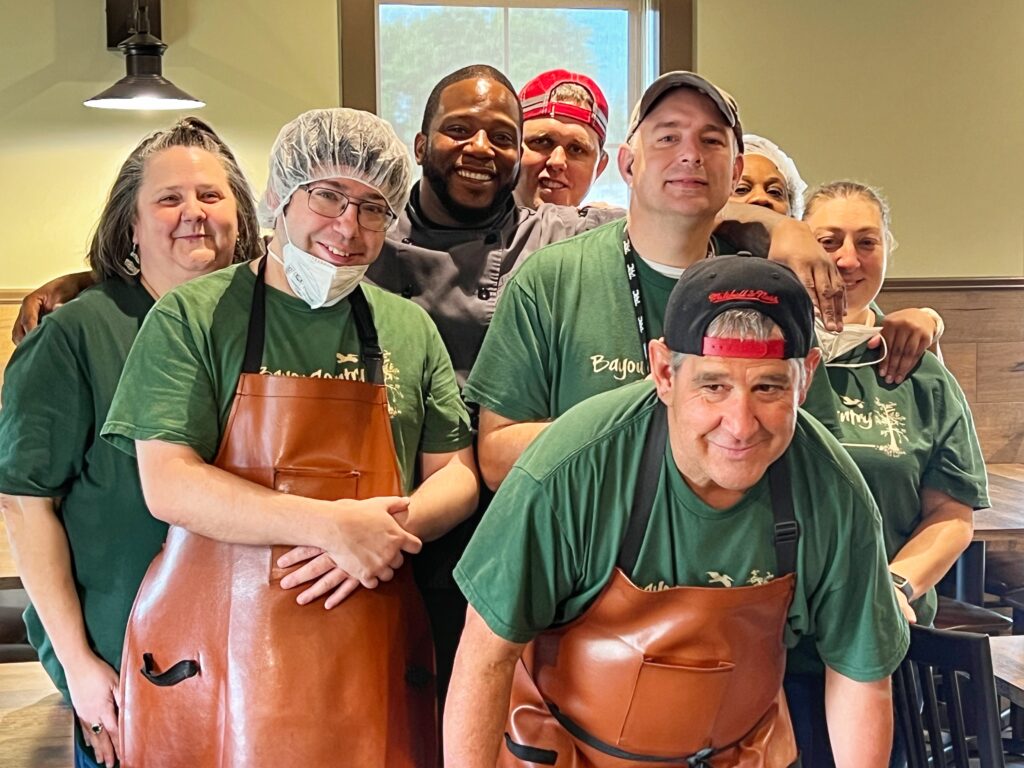 After our talk, we gathered most of the staff together for a group picture. They refused to let me take it until they could round up other staff members. Truly, they are a team and they know it.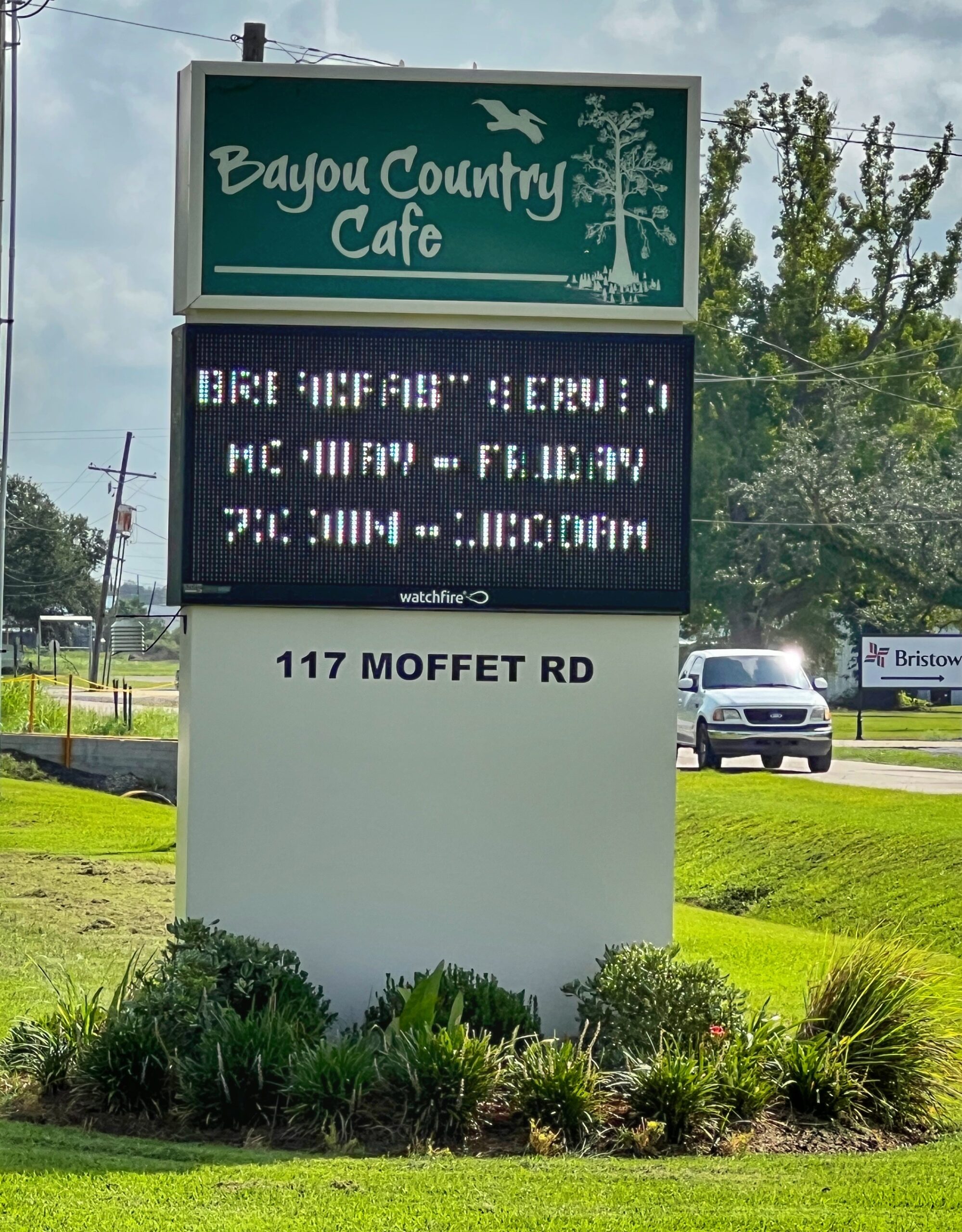 We left very grateful for this unique breakfast surprise!
If any readers make their way to Houma, please go support TARC and enjoy a nice meal at the Bayou Country Café.
Did you enjoy what you saw here?  My books cover so much more.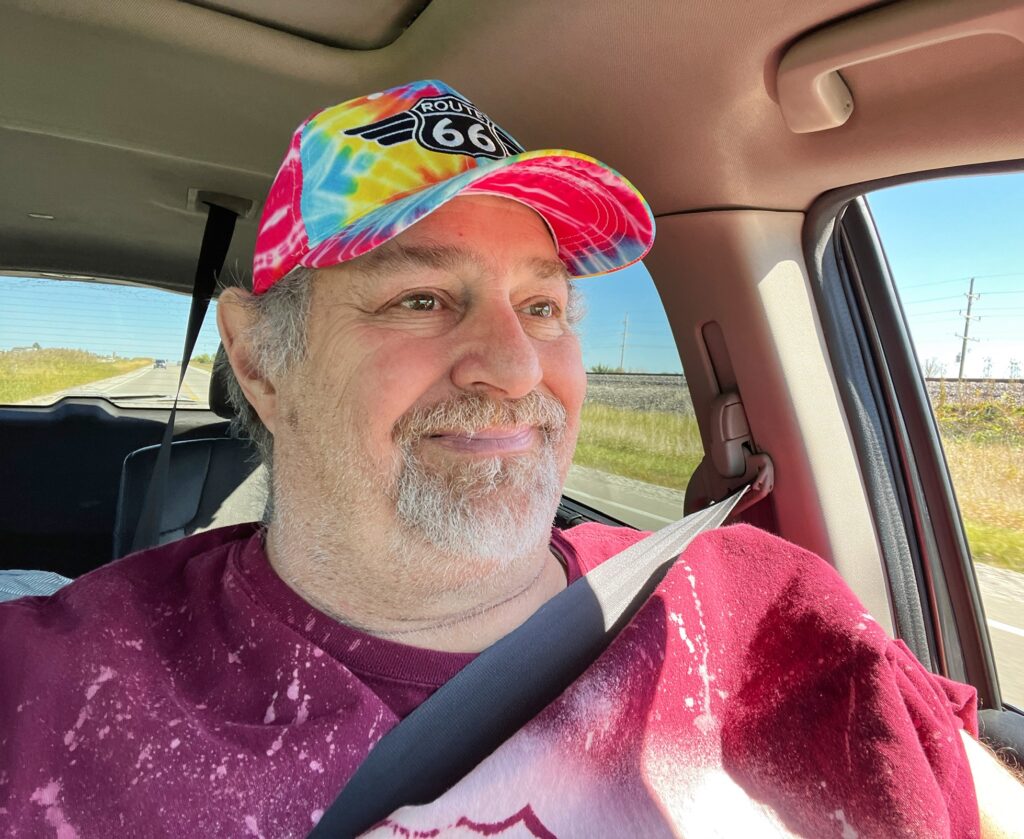 LESS BEATEN PATHS OF AMERICA TRAVEL SERIES

Book Six will be all about murals from all over the country!! Watch for them later in 2023.