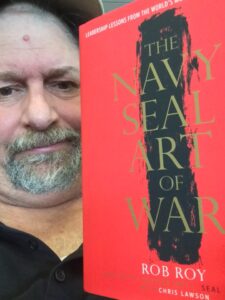 In mid-July I had an unexpected opportunity to go to Utah for a website-related photo job with former Navy SEAL and author Rob Roy, who recently published the Navy SEAL Art of War (see my review).
Rob is also the owner of SOT-G (which stands for Special Operations Training Group) where he does Leadership Training sessions called "LUF Redux."  My trip was to both experience and photograph one of these training sessions that SOT-G was carrying out for a client of theirs.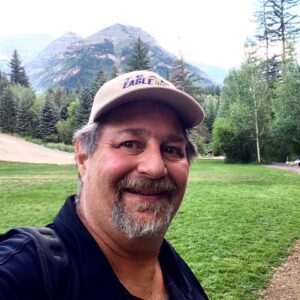 For me this was going to be a unique experience as I watched former Navy SEALS and other former military staff members work a group of business leaders through a rigorous and grueling leadership and team building experience.  At the same time, I was "going home" from where I had joined the LDS (Mormon) Church and graduated high school.  Though I lived in a number of places, I consider Utah to be my "home".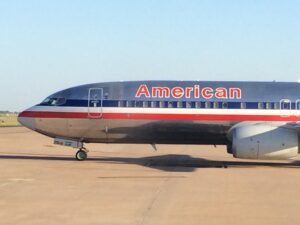 I didn't have a great deal of time to prep for the trip, but I was excited to go.  Those that know me also know that I prefer to drive the back roads of America cross country rather than fly.  But, there are times that flying is required and so, I did my usual photo retrospect of the trip.  To the adventurous kid in me, every trip is a new journey and this would be fun to look down form the skies over this great country and then get to the mountains.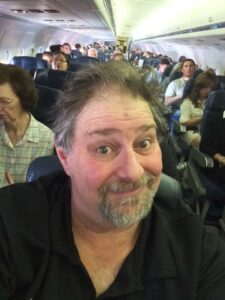 I left early Tuesday morning.  The early morning skies over Lexington were bright with an amazing and long lasting lightening storm.  In fact, my flight was originally supposed to leave very early from Cincinnati, but it was cancelled.  I had to leave instead from Louisville on a later flight, which through my entire schedule off.  But, we made it in plenty of time.  Before long, I was on my American Airlines flight heading for DFW Airport in Dallas and then on to Salt Lake City.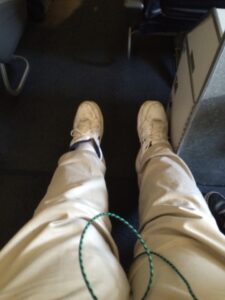 I was lucky to get a bulkhead seat…extra leg room, as can be seen in the photo on the left.  A few months ago I would have had to really SQUEEZE into this seat.  The bulkhead seats have those solid arms with the tables in the arms.  Very little flexibility.  This was still a tad tight, but I was not uncomfortable.  I had THE BEST legroom on the flight!!  It was great to stretch out and ENJOY THE RIDE, even though I didn't have very good exposure to the windows.  But still got some views in.
The worst thing about flying is the TSA Security at the airports.  Seems like you have to practically undress…off with the shoes and the belts and the hats.  Laptops out, etc.  I really get tired of it…but, oh well.  I got my morning massage…..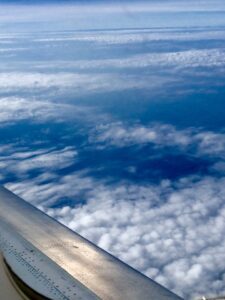 The flight to DFW was uneventful. I got to see a few sights on the way.
The clouds always look different from above.  To me it is peaceful and relaxing to see the clouds floating by below us.  A few weeks ago I flew to San Francisco and saw the Rocky Mountains peaking above the clouds.  But, on this trip to DFW there were no mountains.  Just plenty of plains and farmland and some big winding river halfway there.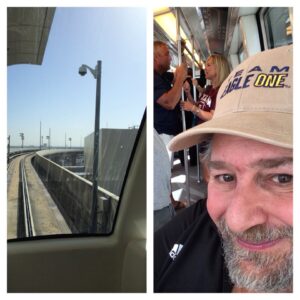 Dallas has a huge airport.  I had set my goals to WALK all of the terminal transfers, but, in Dallas you must take the Skylink monorail from Terminal A to Terminal B.  So, I took advantage of the "view."
Honestly, there is not much to see, but it is always fun to see the planes taking off and landing.  I have always been amazed that this huge machines can push enough thrust to take off into the air and fly. We are truly blessed with wonderful technology all around us.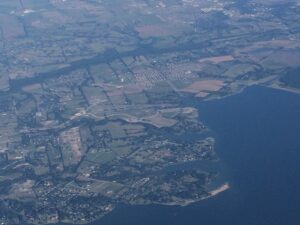 A few hours of nap and songs got me through the first leg into DFW Airport.  I had to use the restroom once and oh was THAT an experience.  These are made for 95 pound kids to use and NOT 400 pound adults.  Glad I slept most of the way.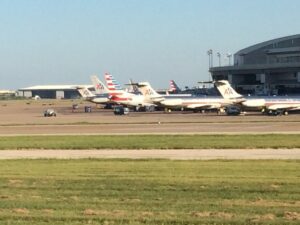 I had a two hour layover in Dallas so there was no hurry.  I took my time, charged my phone and just chilled at my gate and watched people.  Always fun to watch people at airports and malls.
Soon we were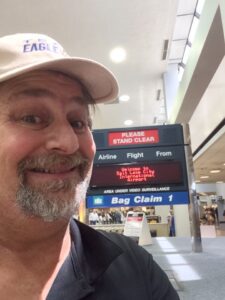 heading off for Salt Lake City.  I didn't have the seat to stretch out on the second leg, but I was still fine with the flight.  Before long I was back in Salt Lake City…first time since 2007.  Fortunately, my schedule with SOT-G allowed me to coordinate things such that my best friend from high school, Jonathan Jensen (see more about him in this post), was able to pick me up at the airport and we could hang together…the same friend that picked me in April 1978 at the same airport on my return from my LDS Mission to Japan.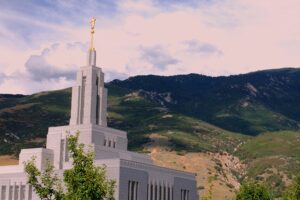 It was nice to see Jonathan.  We headed south and stopped for a nice dinner (actually was more like breakfast, lunch and dinner for me…I typically don't eat much when I fly…there are reasons….).  After we ate, Jonathan was kind enough to take me up to Sundance.  He first took me up to see the LDS Temple in Draper.  This beautiful building sits up on a hill and looks north to the Salt Lake Valley. It offered a lovely view of the city.  The temple itself is a lovely structure as well.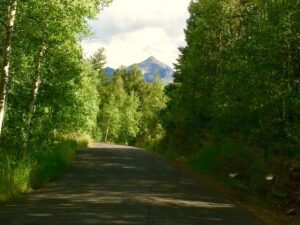 We then took a back road around the back side of the mountain that took us into Alpine, Utah, where my dear wife's father Maurice Bateman grew up.  I didn't even know there was a back road.  In any case, it was a lovely drive into the mountains. I really felt like I was home. We took the Alpine Loop which is a narrow winding road into the Uinta National Forest.  It begins at the mouth of American Fork Canyon on SR-92 at 5,000 feet and follows the canyon to its crest at 8,000 feet. From the summit, the road winds down toward Provo Canyon and US-189.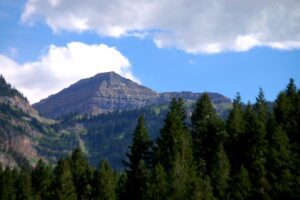 Soon the mountains of Provo Canyon, including the massive Mount Timpanogos, became visible.  Sundance Resort is nestled in the midst of all of this.  A spectacular view of the mountains…with some breathtaking vistas.  I was in heaven…at least it was almost heaven.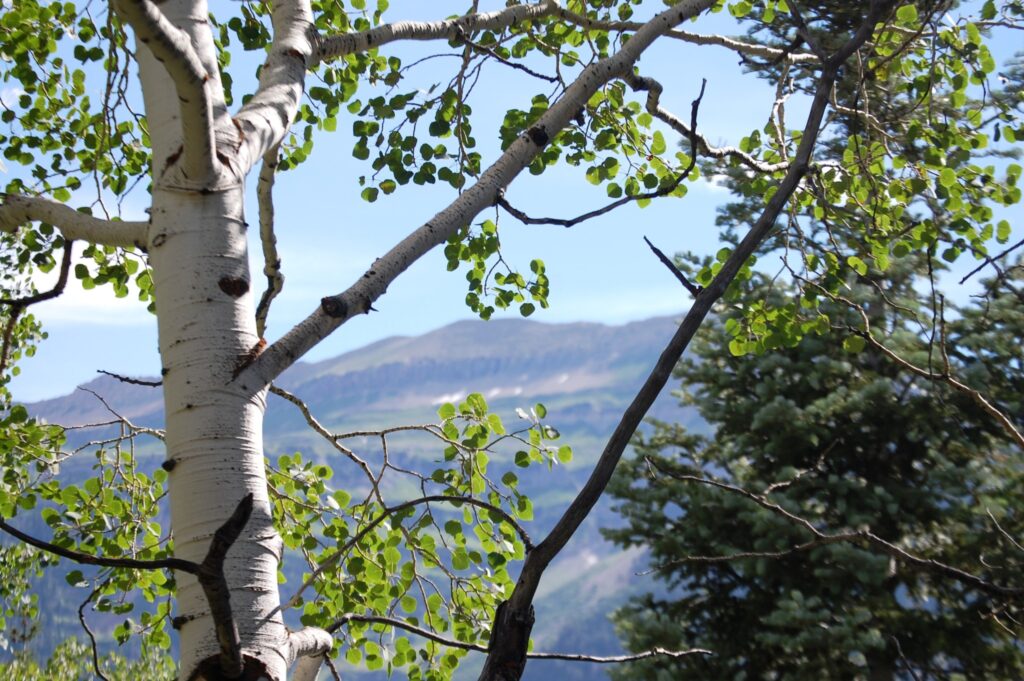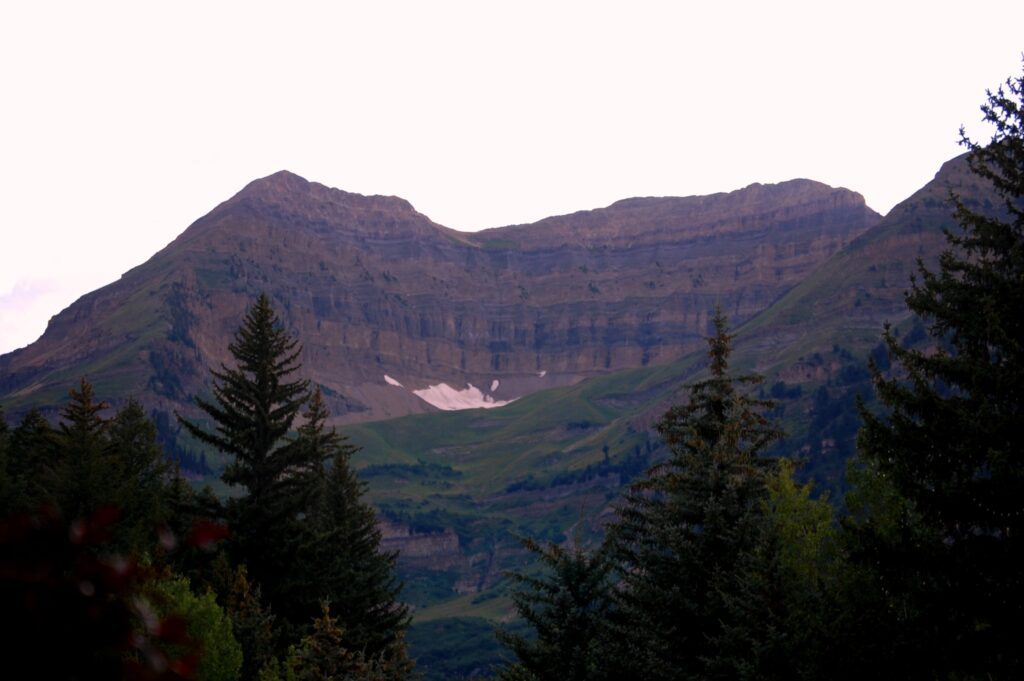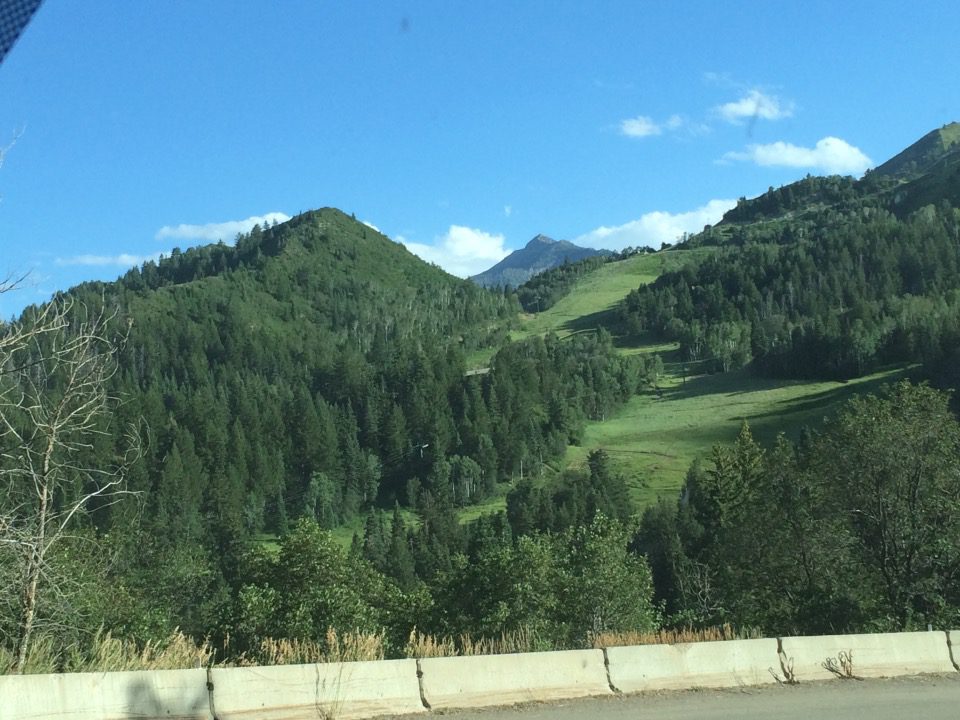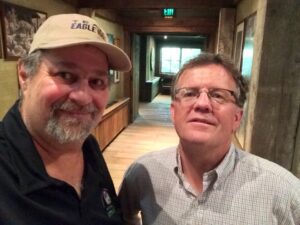 Once we got to Sundance, Jonathan and I hung out for a while in the midst of the beautiful mountains.  It was nice to spend time with this great friend who has meant so much to me and was really the guide at the crossroads of life for me back in high school in 1974.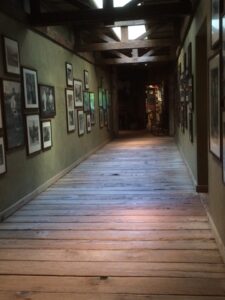 Sundance Resort was built by Robert Redford.  In 1969, Redford bought the land and envisioned the careful growth of a community committed to the balance of art, nature and community. The buildings are rustic and fit the natural landscape perfectly.
The mountains tower above the cozy resort and offer splendor amidst the smell of fir trees, the rustling of aspen leaves in the wind and the gurgling of the small stream that flows alongside the buildings.  A perfect place to chill.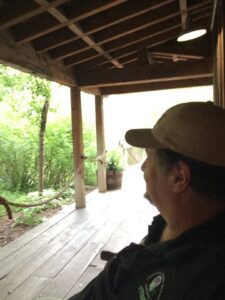 After Jonathan left me off, I had to wait a couple of hours while Rob and the SOT-G Cadre were doing some orientation for their clients.  I sat outside on the wooden porch and looked at out the mountains.  No music…I just sat and meditated and took it all in.  It was a short, but pleasant respite from the world that I rarely take in.  And after a long day of travel from Kentucky, it was nice to just sit back and enjoy nature in the beautiful mountains of Utah.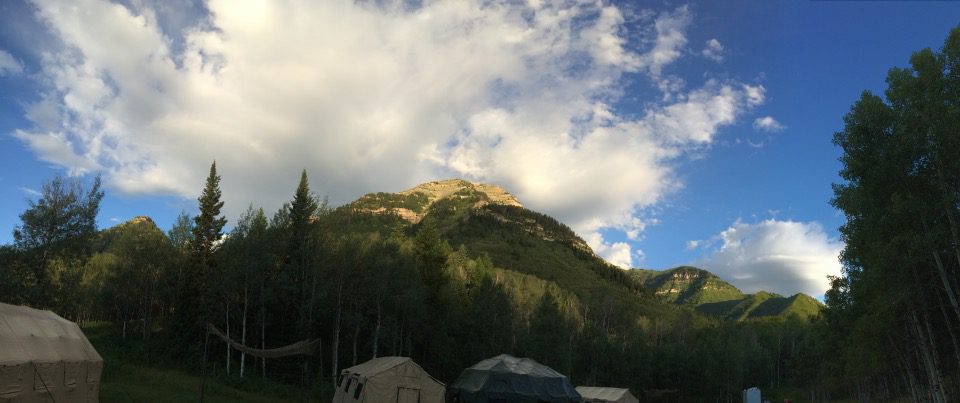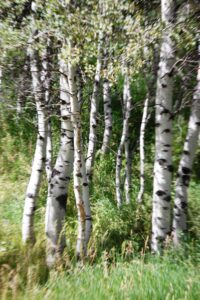 That evening, Rob Roy's SOT-G Cadre walked their clients through a night hike.  I enjoyed the Base Camp, which was located a couple of miles into the mountains from Sundance. I watched as the skies darkened, the stars came out and the air cooled down into the 50s.  The air was filled with the freshness of the pine and fir trees and the wind rustled the leaves of the expansive aspen groves of the area. Though very tired from the day, I was still refreshed and energized by the mountain air.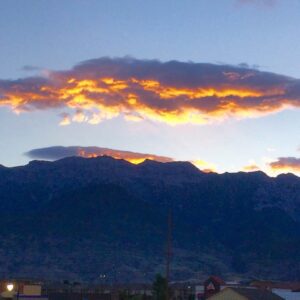 We finally headed to our hotel in Orem and arrived about 1 AM.  I had been going for nearly 22 hours and was exhausted.  However, my sleep would be short-lived as we were to be up and at the base camp by 6:30 AM.  I was grateful for the 4 hours rest knowing that Wednesday (which was also my 36th anniversary) would be another long day.  I was welcomed by a beautiful sunrise and the glow of orange clouds above the mountains.
My role for Wednesday was to be the official photographer.  It would be a beautiful, but hot, mountain day in and around the meadow base camp.  Though tired, I was excited to get rolling and shooting.  I figured it would be interesting as I wasn't sure what to expect.  I watched as the clients finished breakfast and were treated to morning calisthenics led by former Navy SEAL John MacLaren, whom I had met back in June when he came to Lexington for the Great American Fitness Challenge, along with Rob Roy. Turned out that he, like me, is originally from Utah and went to one of my high school's rival schools.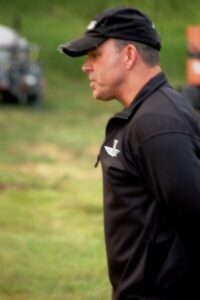 In 2011 John was listed as one of the Top 100 Most Influential People in Health and Fitness and in 2012 was named one of the Top 100 Most Influential Trainers of All Time.   He has over 15 years as a certified fitness specialist. He holds certifications in CrossFit, sports and endurance training, resistance training, post-natal health and fitness, and physical therapy for special populations.     It was great to watch him in action and learn from him, even just through photographing.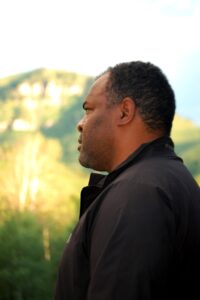 Once they were done, Rob Roy briefed all of the group on the activities of the day.  They were ready to start their day.
Most of the 25-30 people in his client group were from all over the world and many were not in ultra-fit shape.  This would be a difficult and challenging day for many of them.
I was amazed to watch how Rob's skilled Cadre of trainers was able to take this group and literally mold them into confident team players by the end of the day.  Many were pushed beyond their limits, yet Rob's Cadre of specialists used the perfect mix of discipline and flexibility to help these people get beyond the mark and succeed.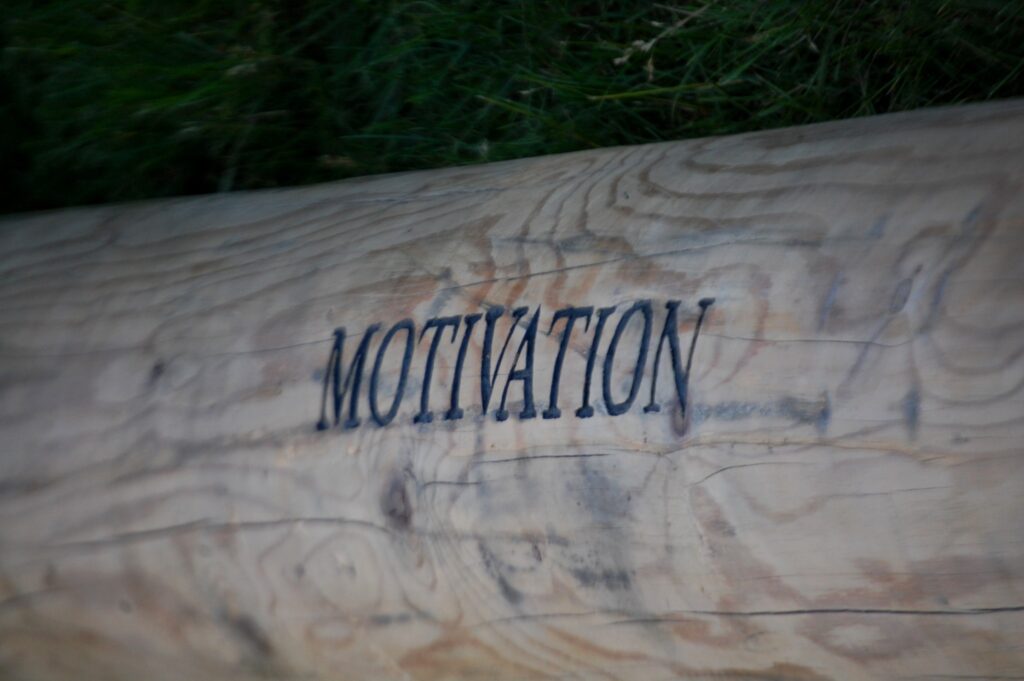 One of the more interesting team building exercises was carrying the motivation log…a 200 pound log that would need to be carefully carried by all over a long distance.  They would do various other activities with it as well.  This too was led by John MacLaren.
Ultimately, the SOT-G Cadre carried out a number of other activities including some self-defense, reconnaissance and even some fun competitions.  Many of these folks had never done any of these kinds of activities but seemed to grab on with gusto despite the challenges.
After all of the activities were completed, I had logged over 5 miles of walking and taken nearly 1000 photos for SOT-G.  I did take the opportunity to also grab a few shots of the scenery along the way.  Here are a few of the shots.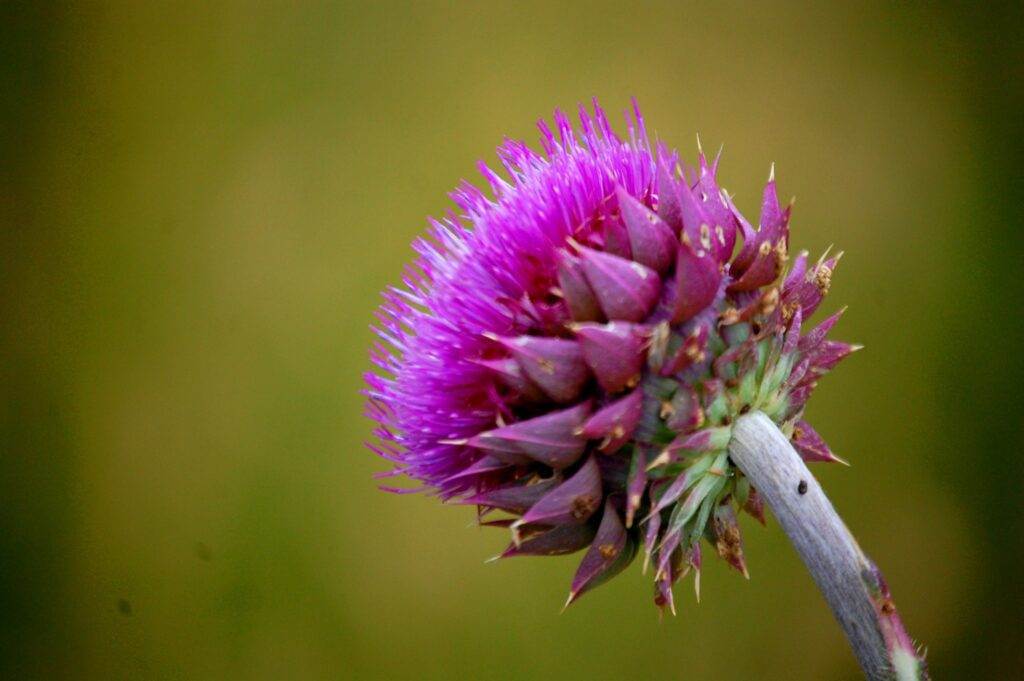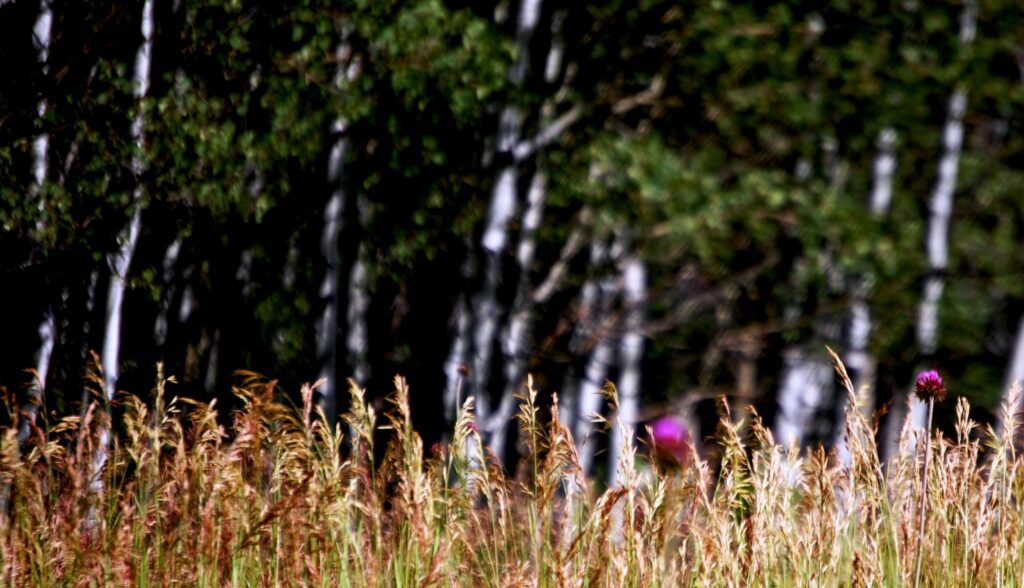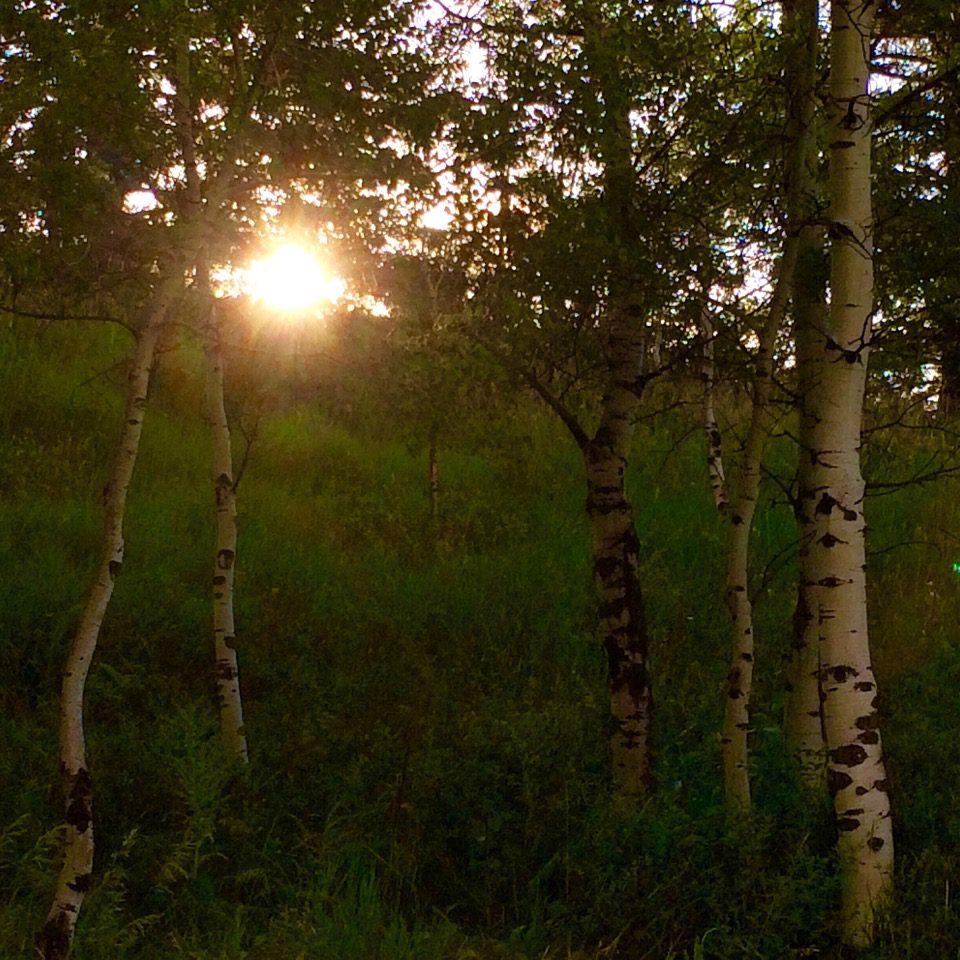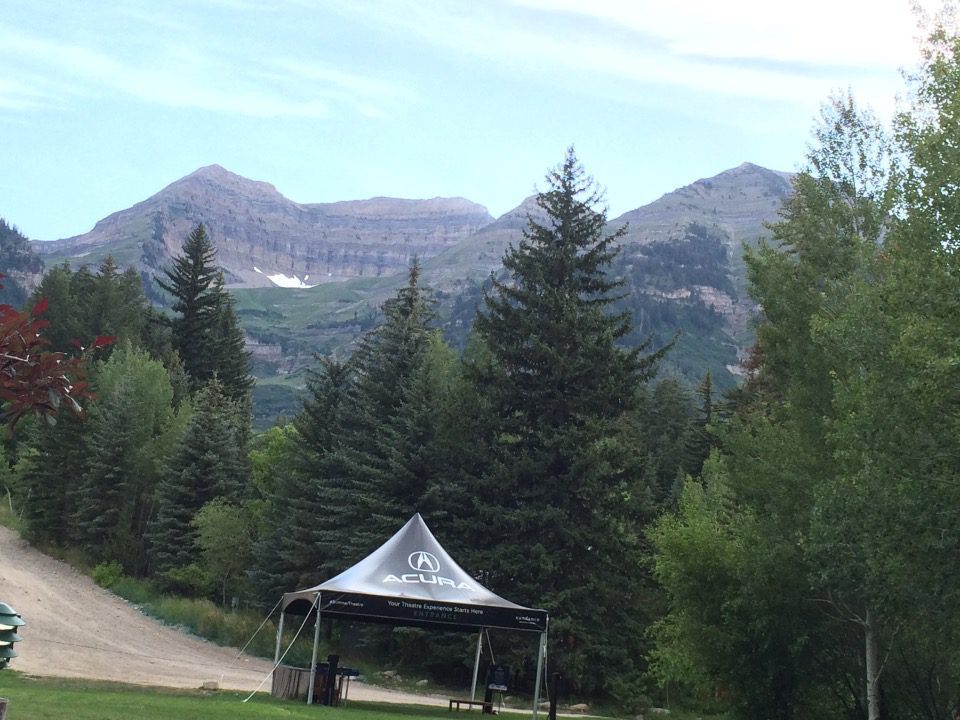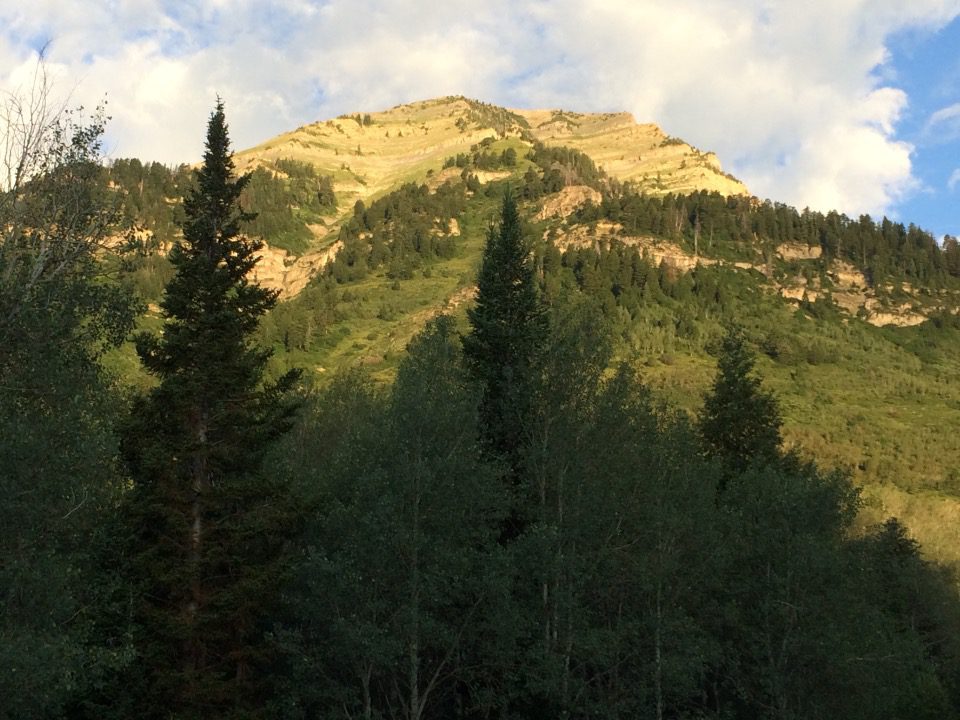 Once all of the activities were completed, he group got to do one more fun event.  They returned to the Sundance Resort and were given helmets, they took the ski lift up and came back down via the zip line.  They all seemed to have a great time.  Once it was dark, they gathered around a fire pit and were given dog tags and challenge coins. One of the former Navy SEALS told the story of the history of the Challenge Coin. The Great American Rivalry Series, which I work with (part of BrainBox Intelligent Marketing) has been giving these out annually as well as part of their sponsorship with the Marines and the Army.  Its a great story and a great tradition.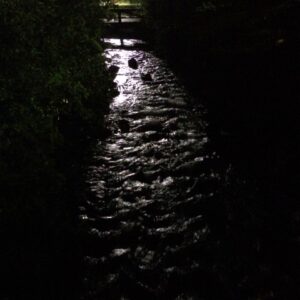 While they were doing this, I was able to sit in the dark and listen to the sound of the gurgling creek.  Once again, it was a pleasant opportunity for my tired body to sit back and relax and enjoy.
It made for a nice finish to a wonderful and enriching day.  By about midnight we were on our way back to the hotel.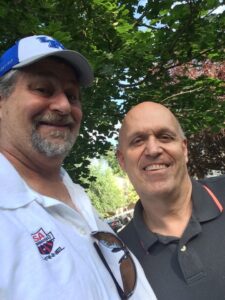 The next morning I was again afforded the opportunity to travel back to Salt Lake with a friend. I was picked up by another great high school friend, Russ Graves, who, like my friend Jonathan, had a great influence in my life. It was great to see him.  He picked me up early and we went to breakfast and then eventually to the Salt Lake Airport where he dropped me off.
Time for the long trip home to Kentucky.  Though I was dead tired after three grueling days of travel and photo work, I felt pleasantly refreshed.  Something about the mountain air, friends and a visit to my old stomping grounds.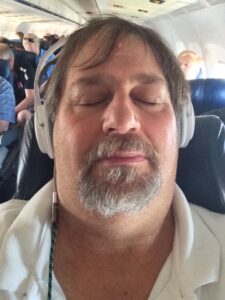 I flew out of Salt Lake into Dallas and then on to Cincinnati.  My flight to Dallas was truly uneventful.  I fell asleep almost immediately with my music on and was only awakened when the plane hit the ground in Dallas.  Must've been tired!
Was actually nice to get a good rest.  But then, I was stuck in DFW airport for a long 3 1/2 hour layover.  Just hung around, charged my iPhone and watched people, checked email, etc.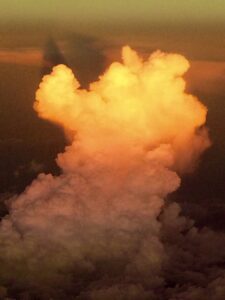 Finally, I got on the last leg home to Cincinnati Airport.  I was lucky enough to get a double seat and have a nice window view of the ride home.  We flew into the sunset and my final view from daylight was of this massive cloud formation.  Notice the shadows behind it….indeed, shadows in the sky.  What a way to finish off a quick, but fabulous trip!