This is the third post in a continuing series of Bike Trail posts.  Like the back roads of America, the recent interest in bike paths and rails-to-trails paths provides a new insight on "back roads".  Each Bike Path post will include surrounding information, vehicle support info and trail ratings as provided by my wife Julianne.  One bike pump equals a "poor" rating while five pumps equals an "excellent" rating.  We'll also provide links to the RTC TrailLinks overview of the trail. Complete Trails Overview Post is HERE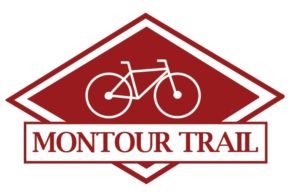 Montour Trail – Pittsburgh/Canonsburg, PA
Click here for RTC TrailLink Details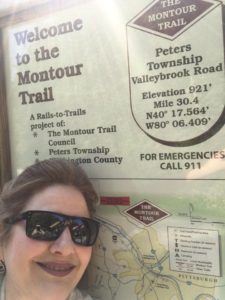 In late May 2016, Julianne and I visited her sister Laura in Canonsburg, PA. Right outside of Canonsburg (you can see my travel post about the Canonsburg area HERE) is a portion of the Montour Trail which is a Rails to Trail that runs from the northwest of Pittsburgh (starting at Moon Township on the Ohio River), down through Pittsburgh and into Canonsburg area (I also have a nice post about visiting Pittsburgh HERE) and then eventually into Clairton, PA along the Monongahela River. It is over 40 miles long (with plans to extend it to more than 46 miles) and is predominately a crushed gravel trail.  A portion of the trail within Peters Township is called The Arrowhead Trail. This section is owned and maintained by the Township.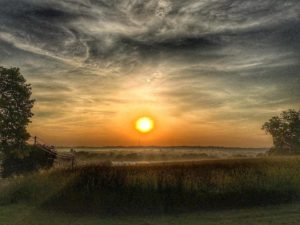 The trail is also the western leadoff section of a much larger trail system called the Great Allegheny Passage Trail.  Complete from Pittsburgh to Cumberland, MD, the 150-mile Great Allegheny Passage connects with the 184.5-mile C&O Rail Trail to create a 335-mile non-motorized route between Pittsburgh and Washington, DC.  They hope to ride the complete trail in 2017.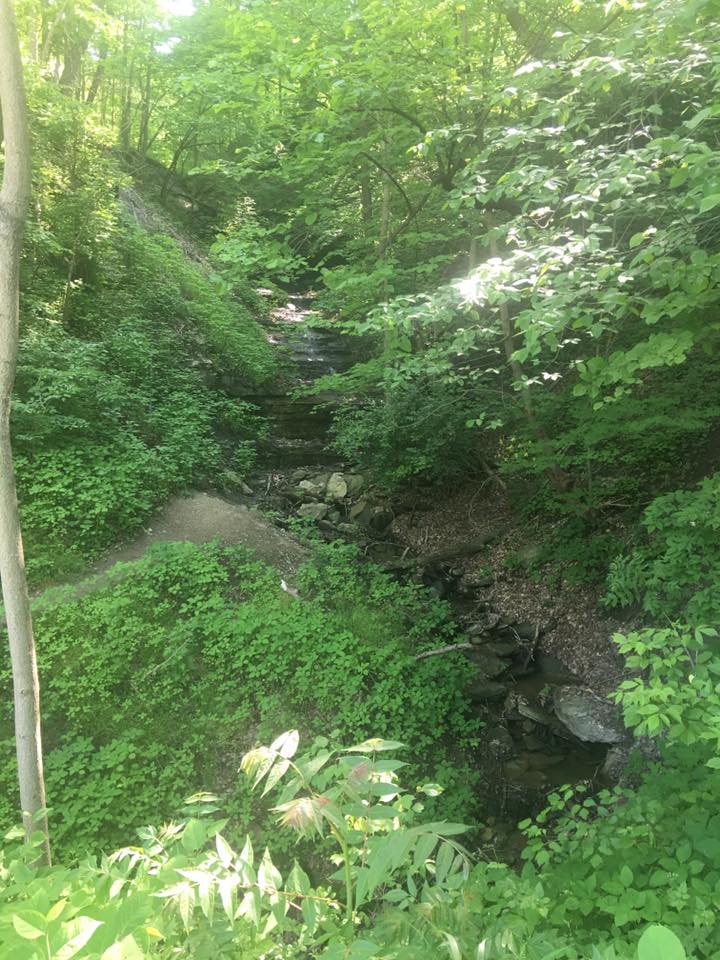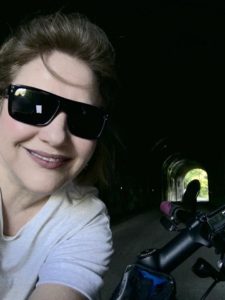 This trail was the first trail that Julianne had been on with a tunnel.  The Enlow Tunnel is in the Findlay Township area at Montour Trail mile 7.2-7.3. It is about 558 feet in length and is vertical wall horseshoe profile tunnel, built with concrete lining, bored through rock.
Julianne and Laura rode about 20 miles on this trail…10 miles out and then returned.  However, for the person following along as a support driver, there are a number of parking lots along the path.
If you live in Lexington, make sure to visit our favorite bike shop "Bicycle Face." (Not a paid promotion – we just like these guys!!)