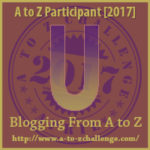 People are enthralled by dinosaurs and dragons.  Maybe it is because humans have never really seen one alive.  All we have are fossil evidences and legends.
A roadtrip on the back roads of America will almost always present a dinosaur or a dragon.  I have seen hundreds in my travels.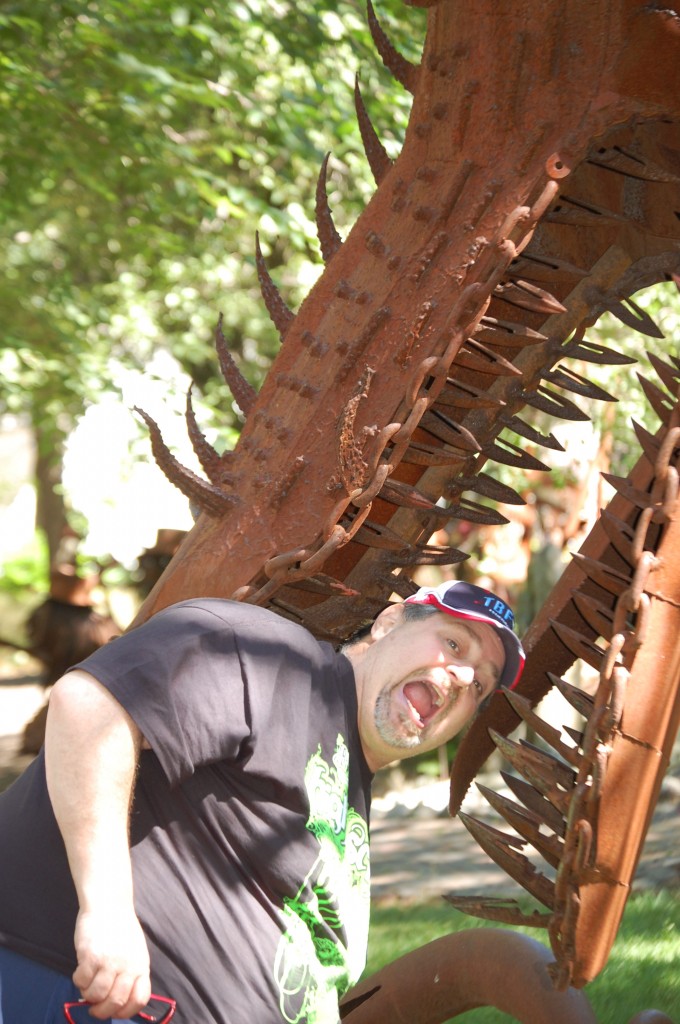 In this post I hope to share some of the photos and fun of dinosaurs, dragons and other monster thingies as seen on the road.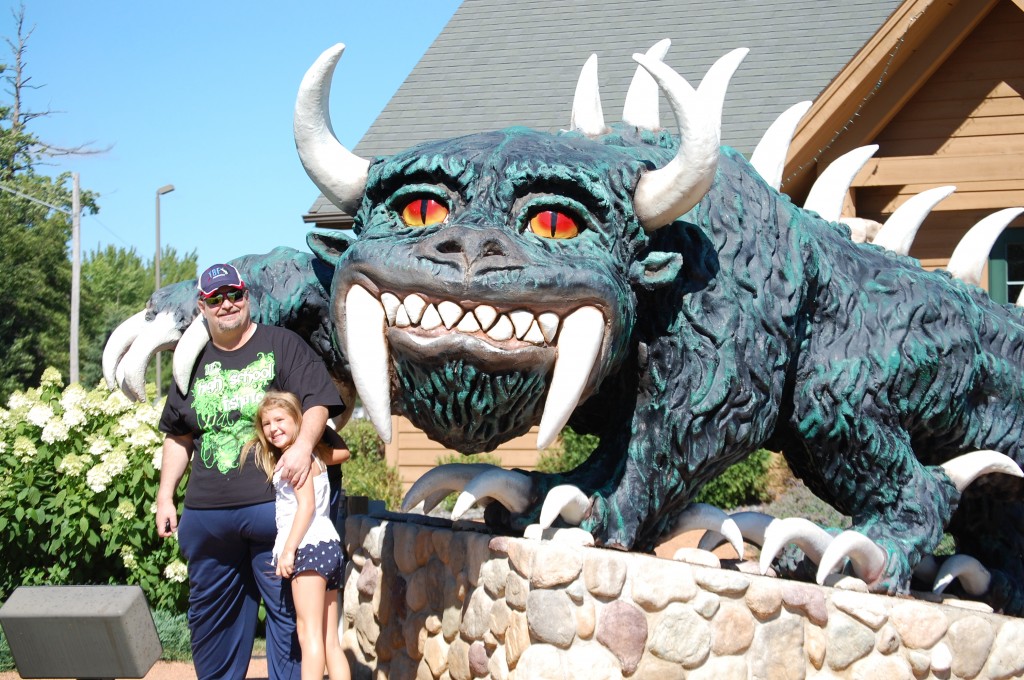 Let's look at a couple of strange monsters first.  First there is the Hodag, a unique monster found in Rhinelander, WI.  According to an 1893 newspaper article it was "the fiercest, strangest, most frightening monster ever to set razor sharp claws on the earth. It became extinct after its main food source, all white bulldogs, became scarce in the area."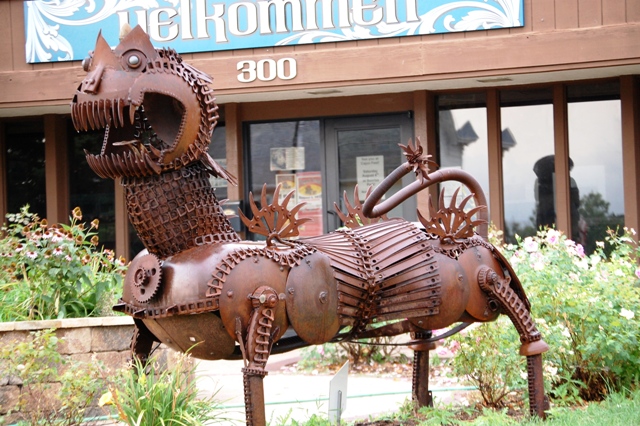 Wisconsin really seems to be the monster capital of the country.  In Mt. Horeb, there is another cool looking monster statue in front of the visitor center.  Created by Wally Keller, an artist from nearby.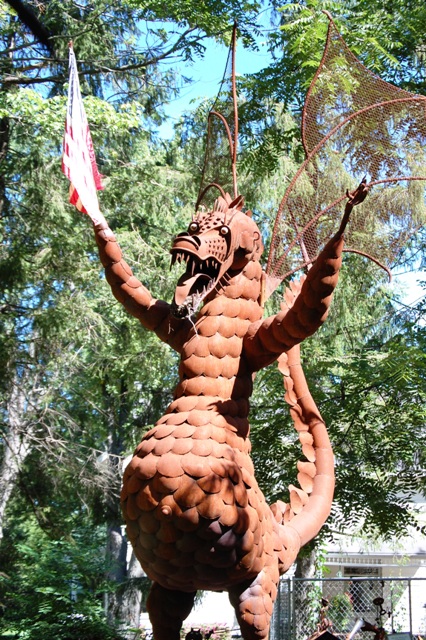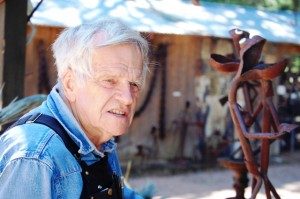 Of course, the premier "dragon" stop in Wisconsin is Jurustic Park in Marshfield, WI.  Created by artist (and former attorney) Clyde Wynia, this large property has well over 1000 pieces of welded scrap metal art, including a few dragons.
Clyde has a number of stories about his "artwork fossils" and makes it a fun place to visit.  Note that it really is off the beaten path, but well worth a visit!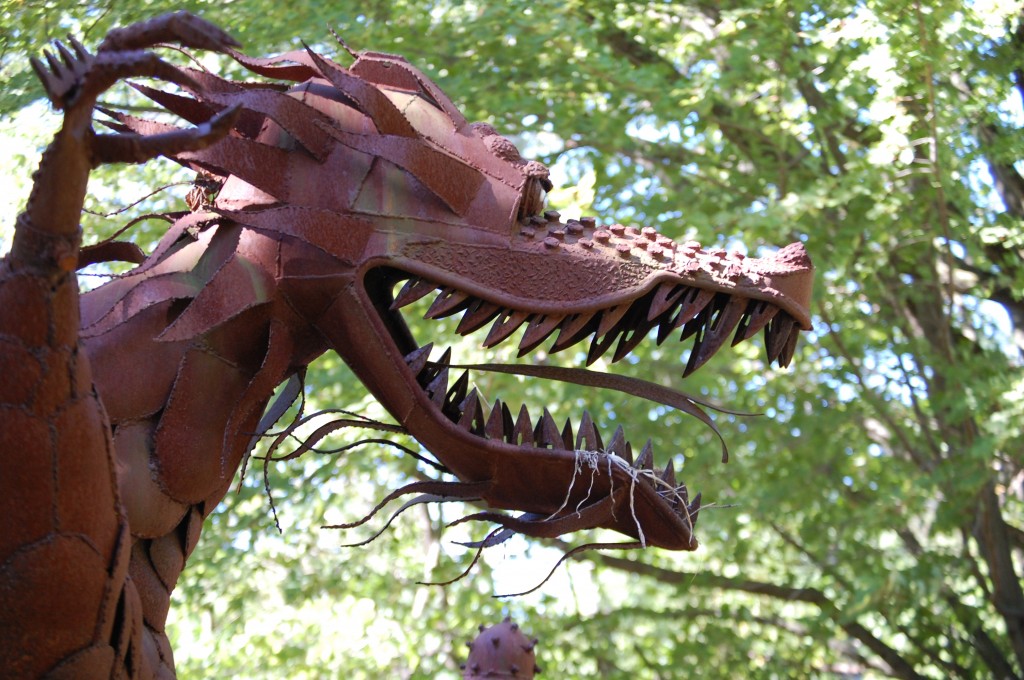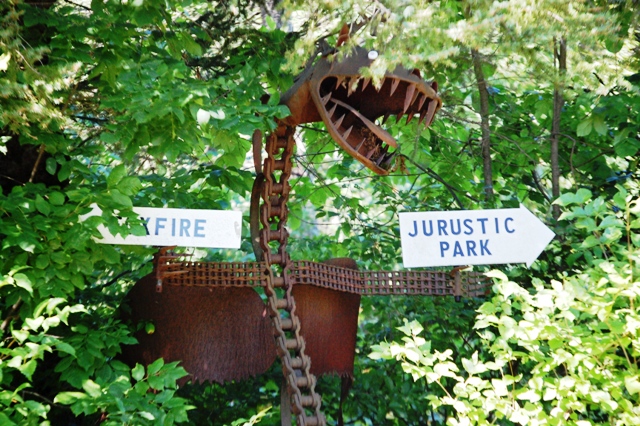 And the afore mentioned Wally Keller, who passed away a few years ago, also had a nice menagerie in his front yard.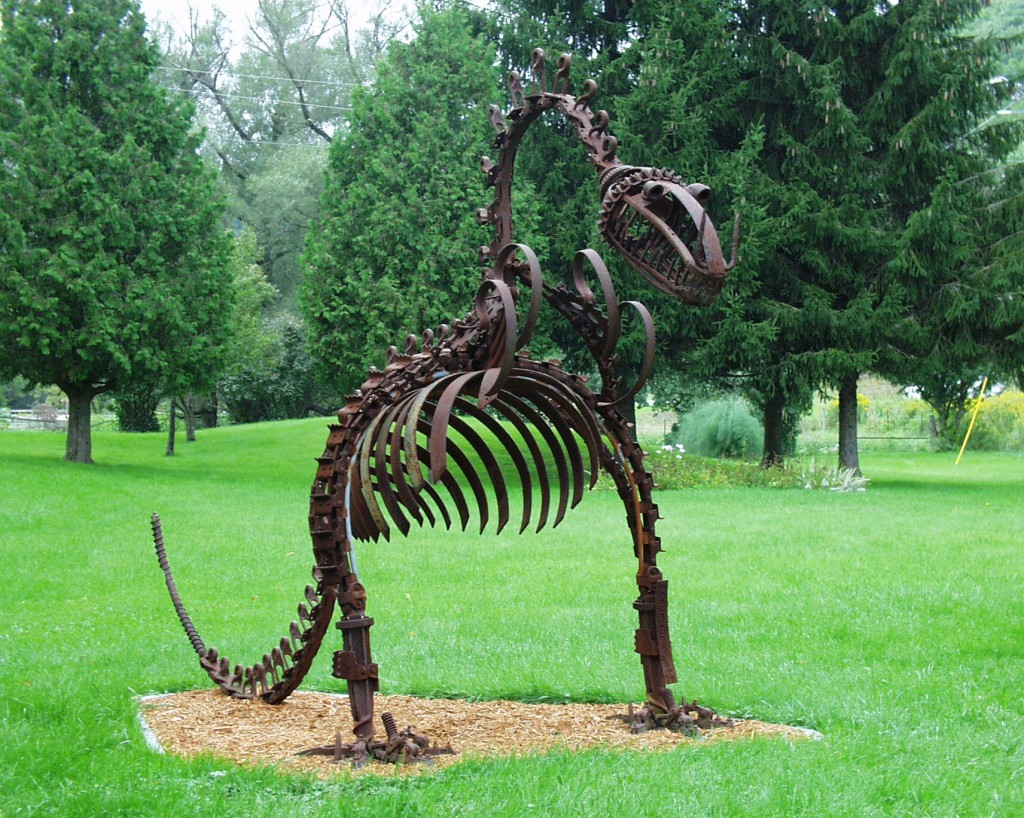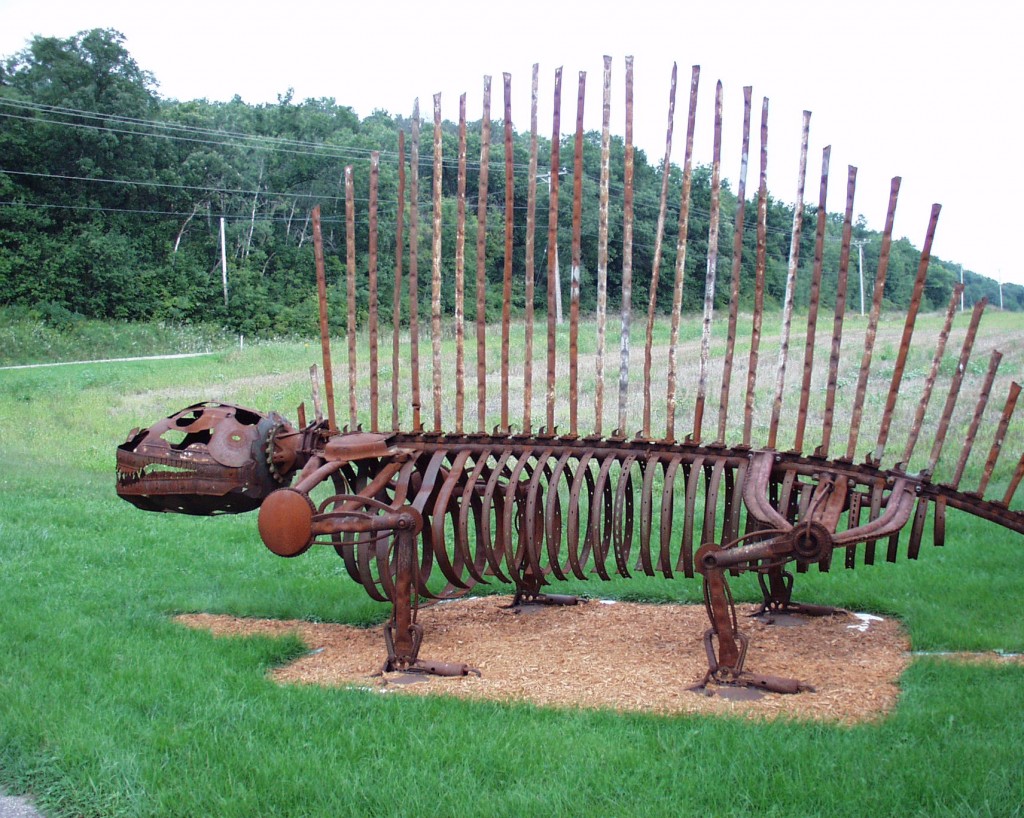 There is another scrap metal artist in Centralia, MO who also has created a number of similar dinosaurs.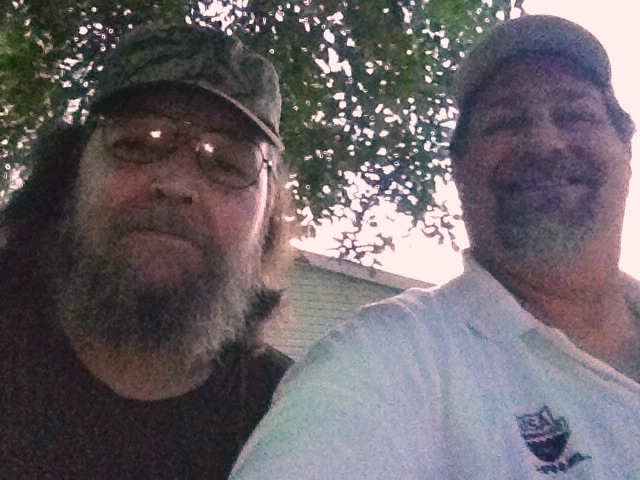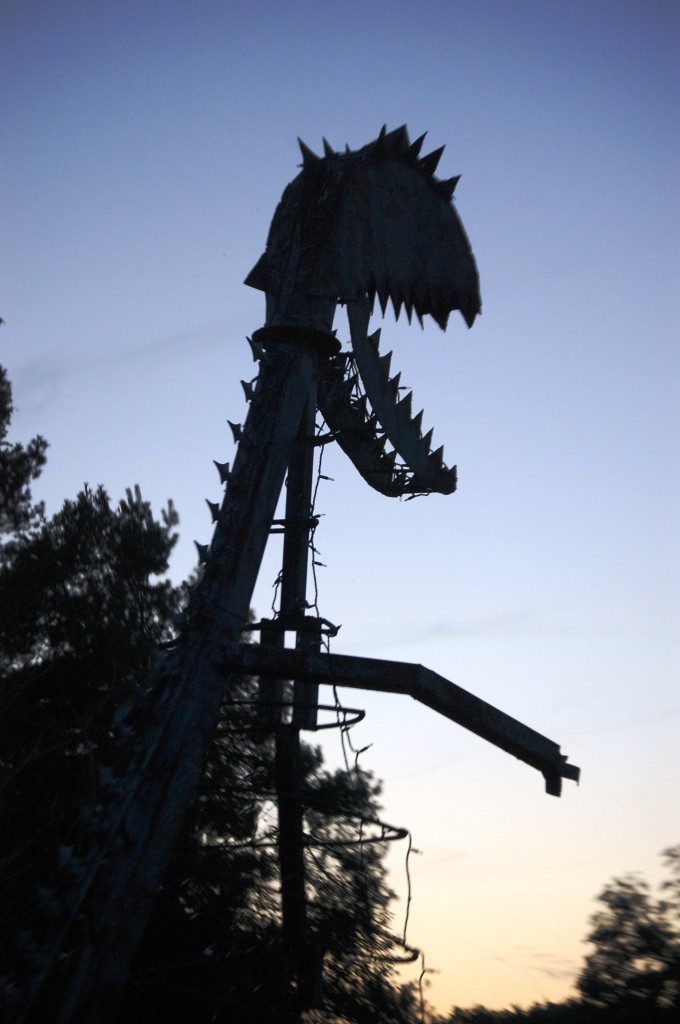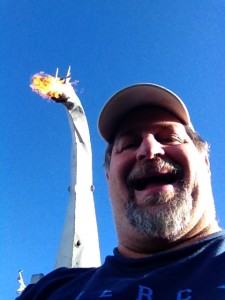 One of the most interesting dragons out there is the Kaskaskia Fire breathing dragon in Vandalia, IL
This monster was the brainchild of Kaskaskia Supply owner Walt Barenfanger. The 35 foot long beast is not only a nice piece of metal art, it is also FIRE BREATHING! Yes, go across the street to the Liquor Store or over to the Kaskaskia Hardware store and get a token for One Dollar, stick it into the self-service coin box and this guy's eyes light up red and he breathes REAL fire for about 10 seconds!!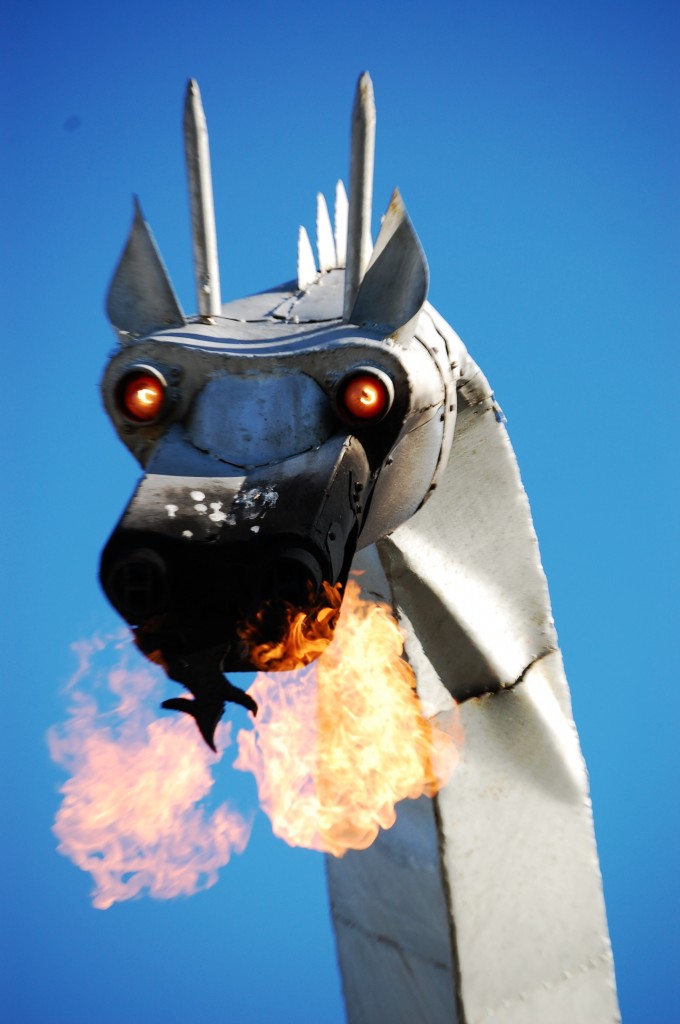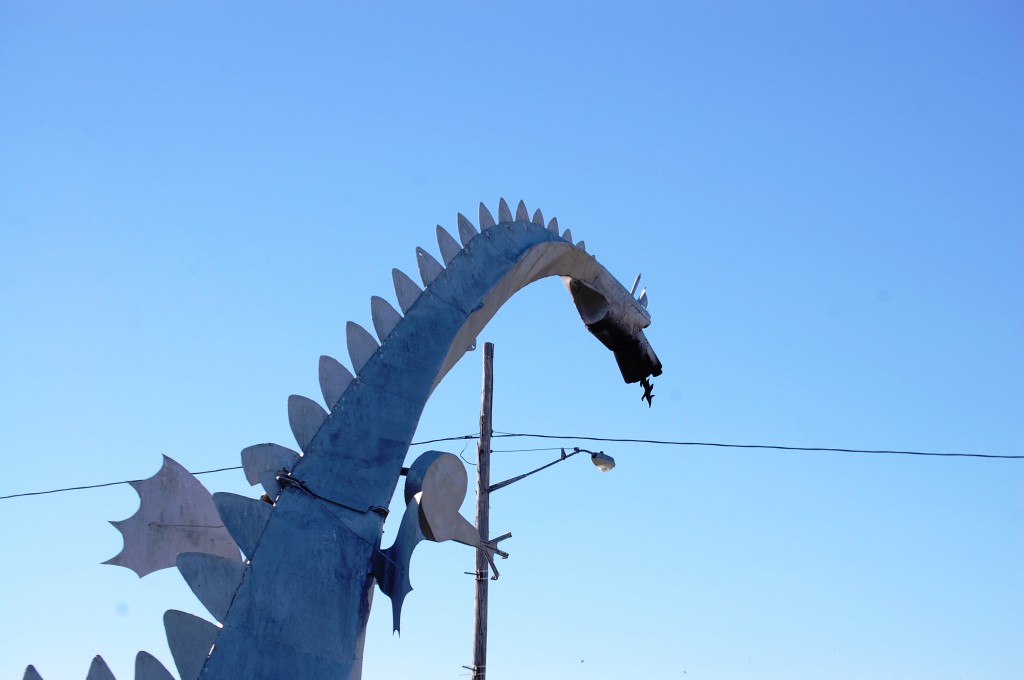 There are, of course, many other dragons out there.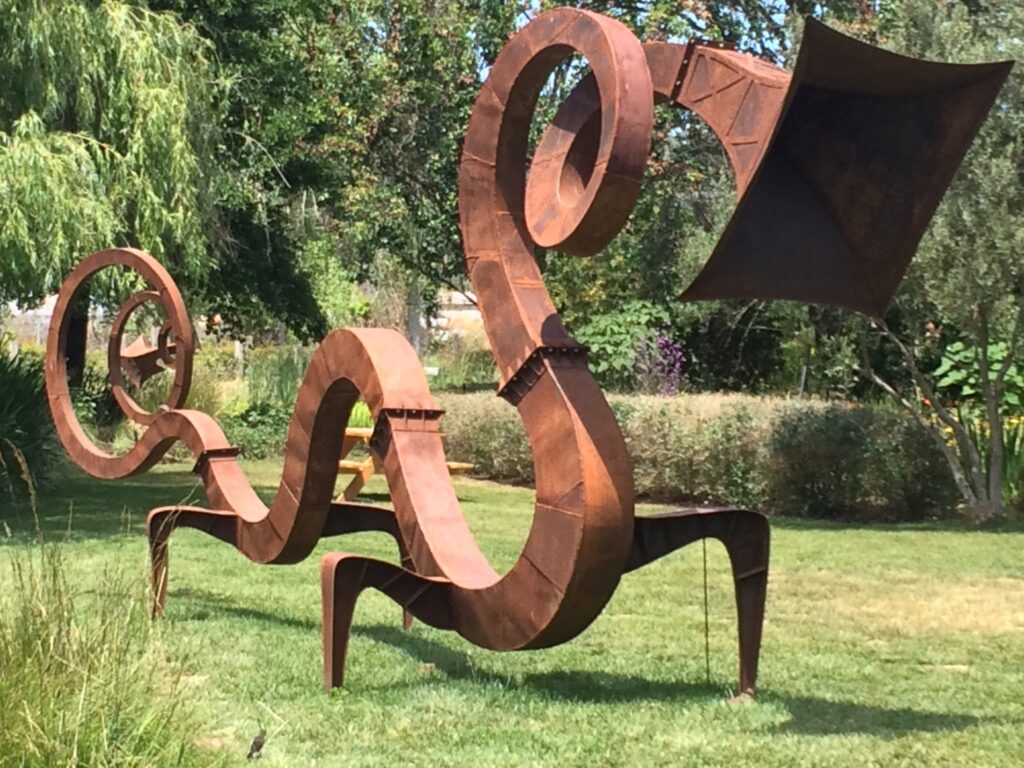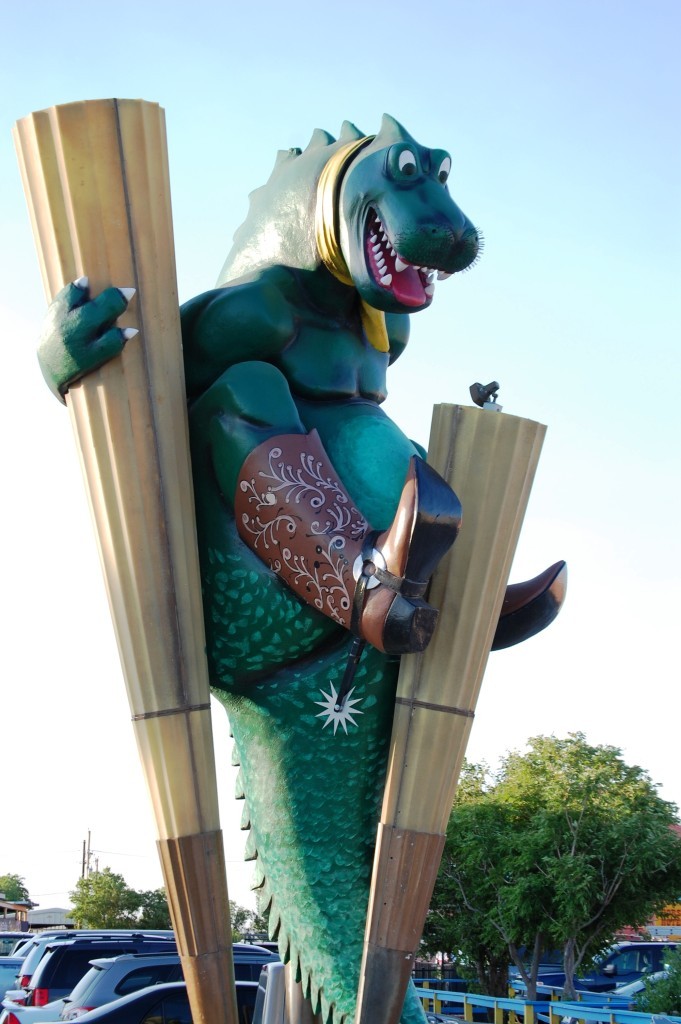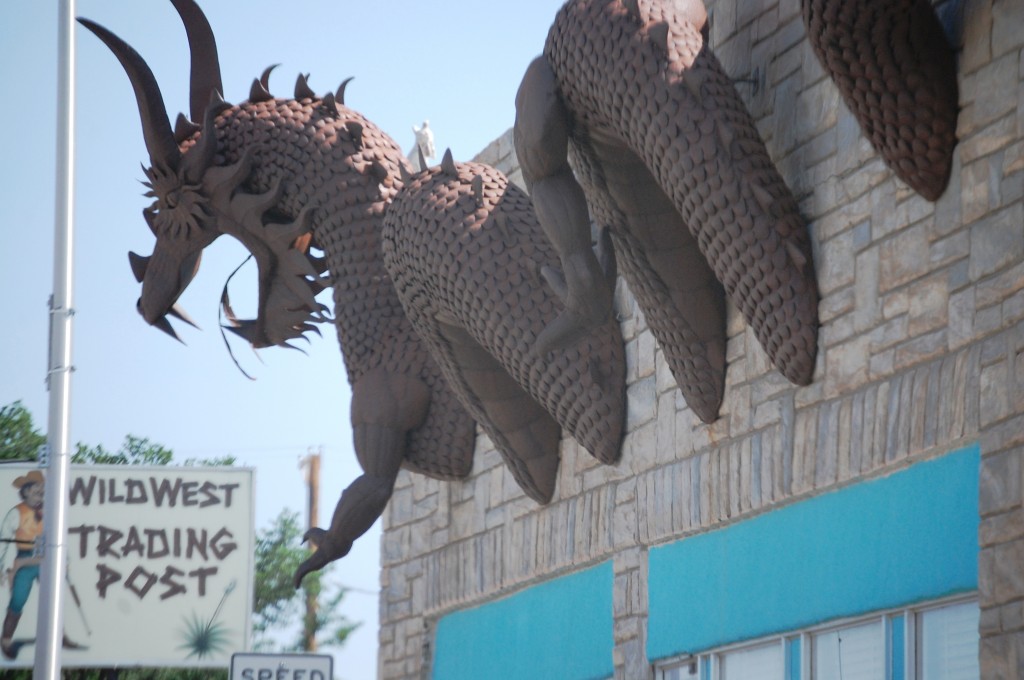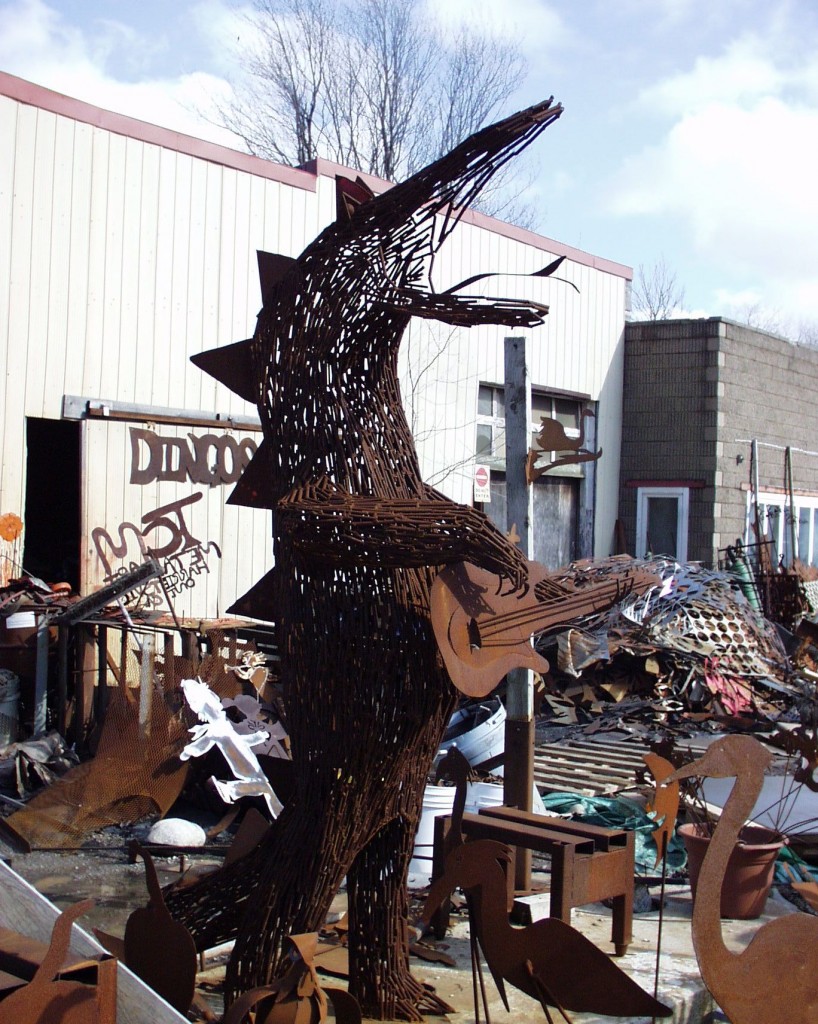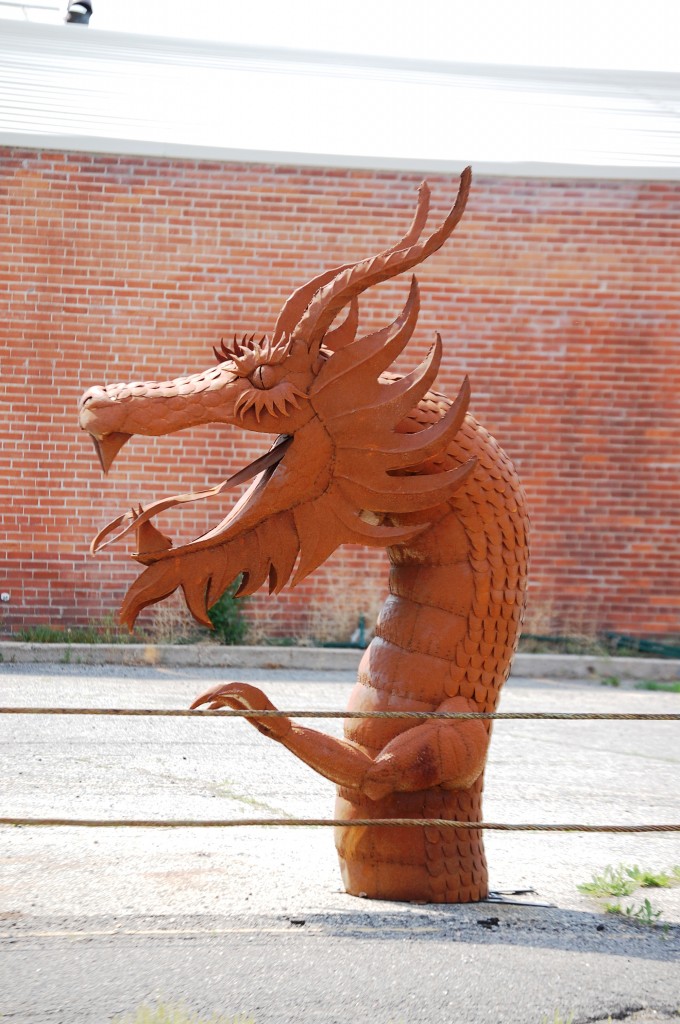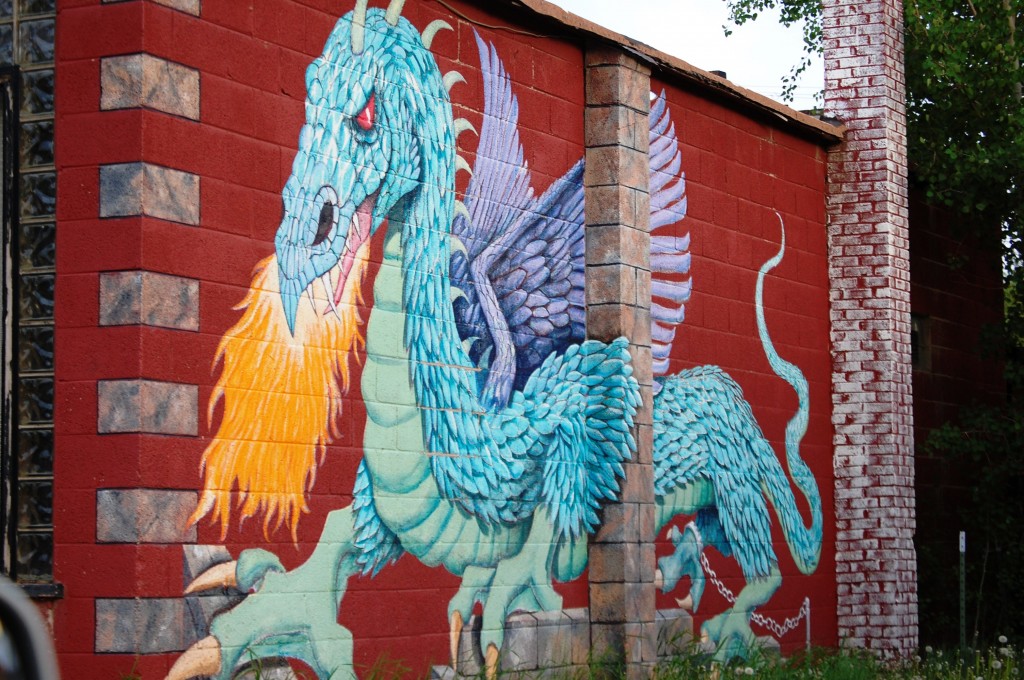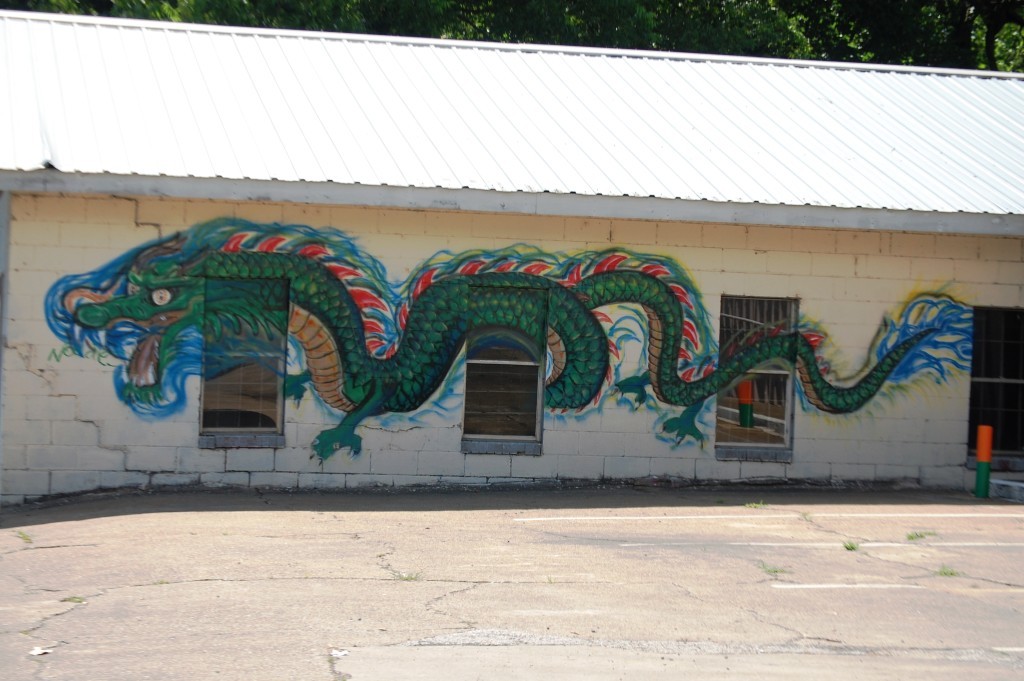 But, its the dinosaurs that impress.  Many have been built to the presumed size and shape of the various monsters.  In fact, there are a number of T Rex statues out there.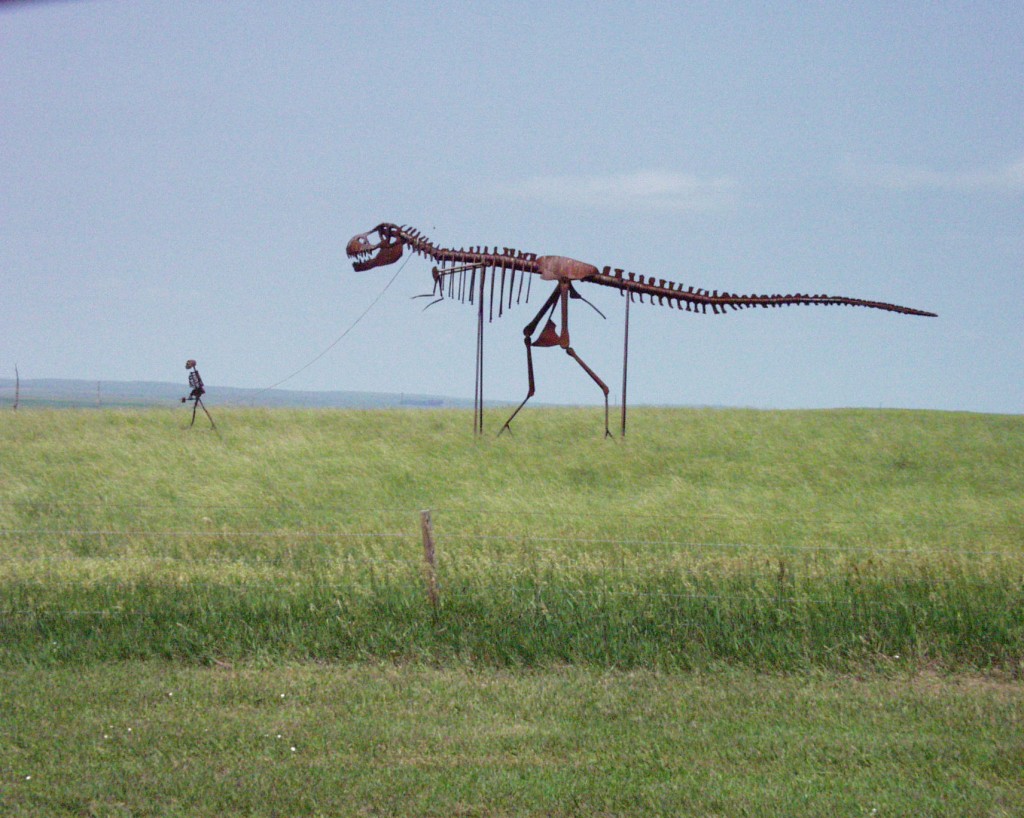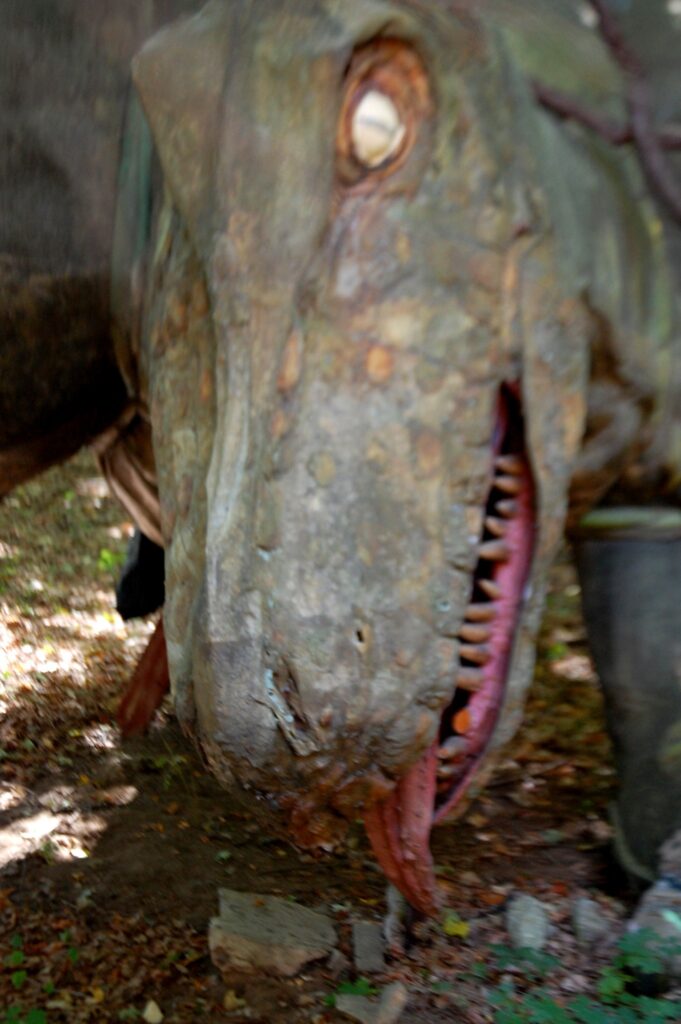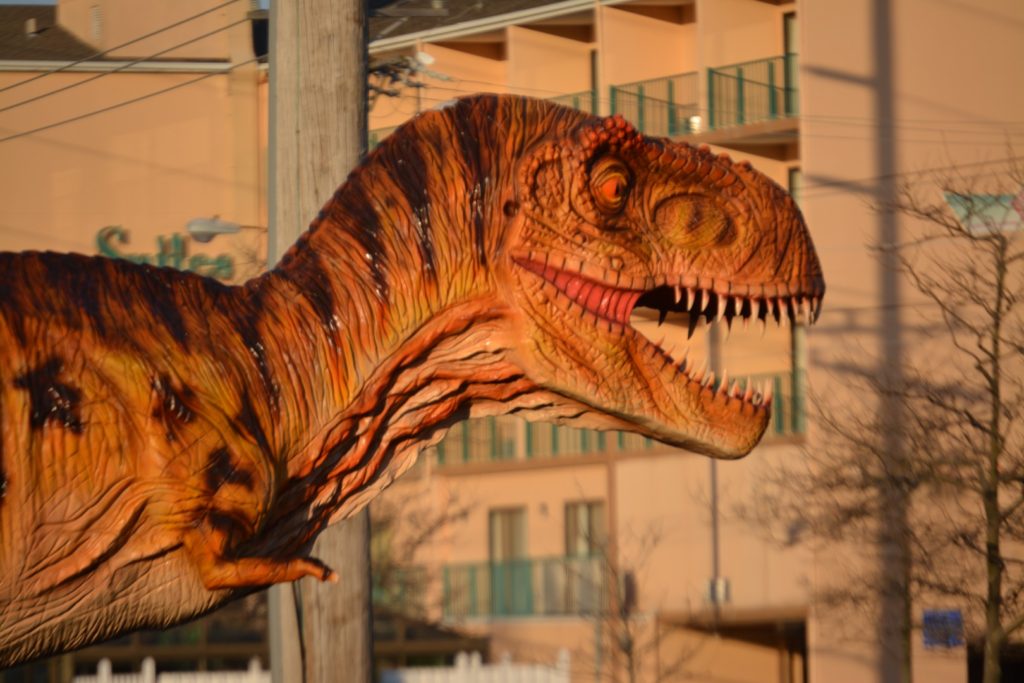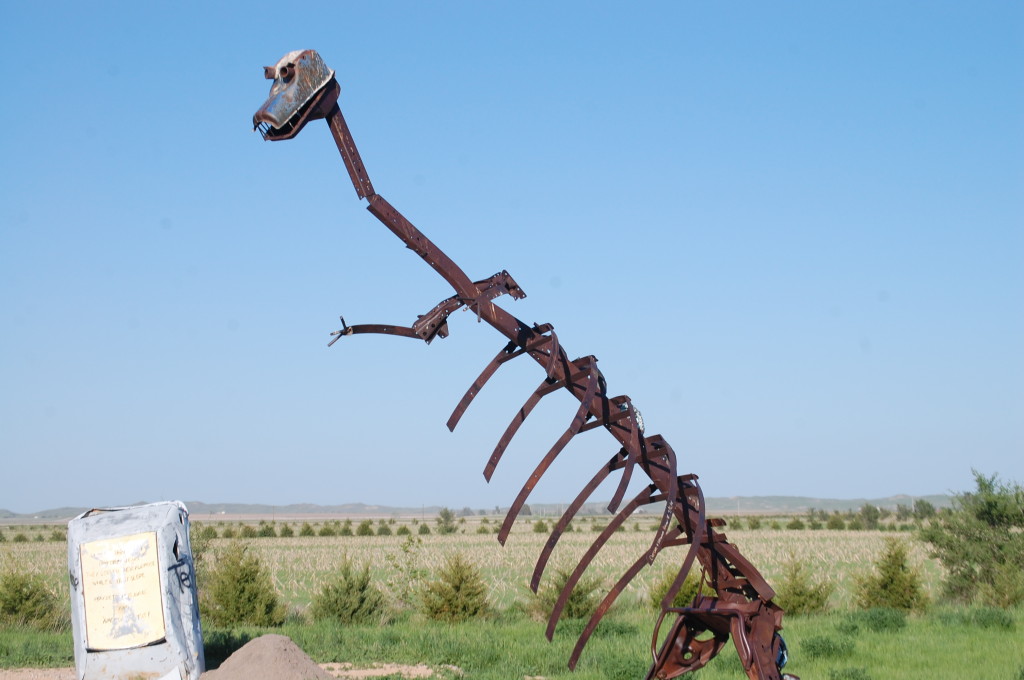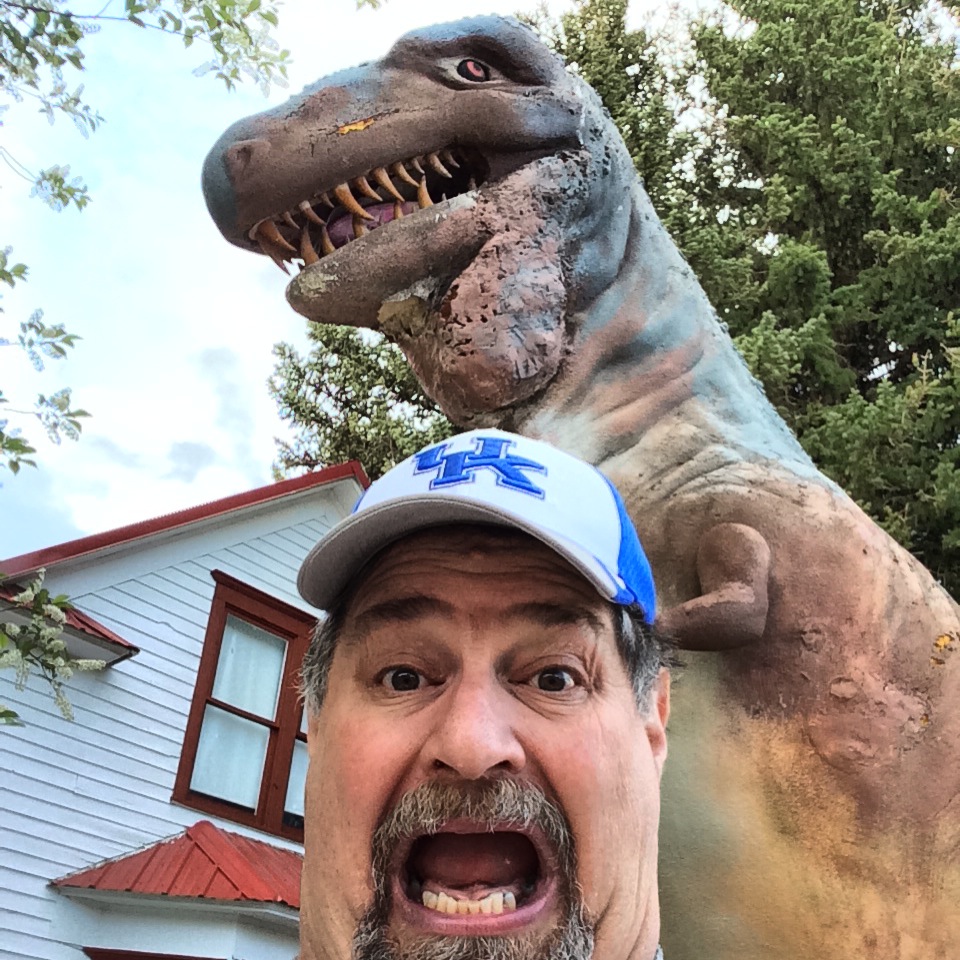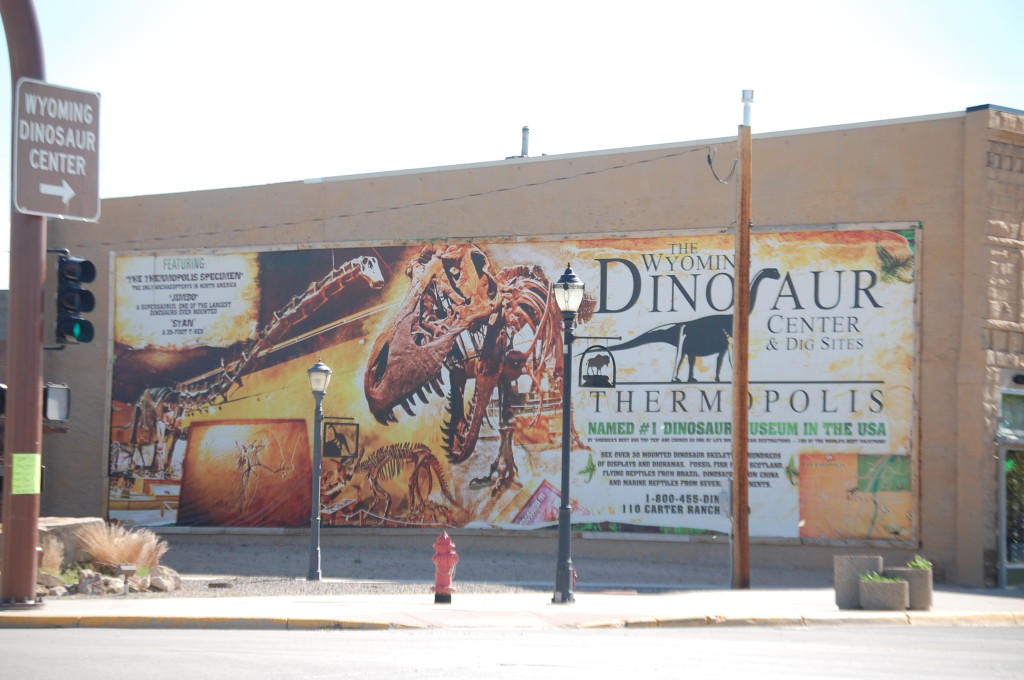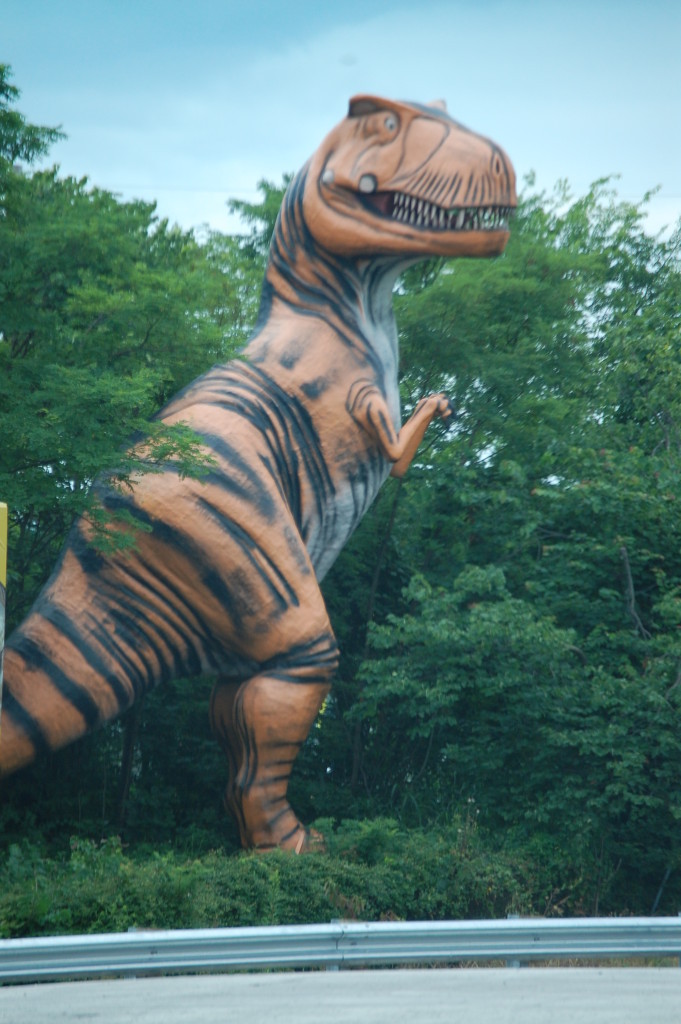 Most impressive of all is the great escape of dinosaurs from the Indianapolis Children's Museum.  Life size and REALLY REAL looking.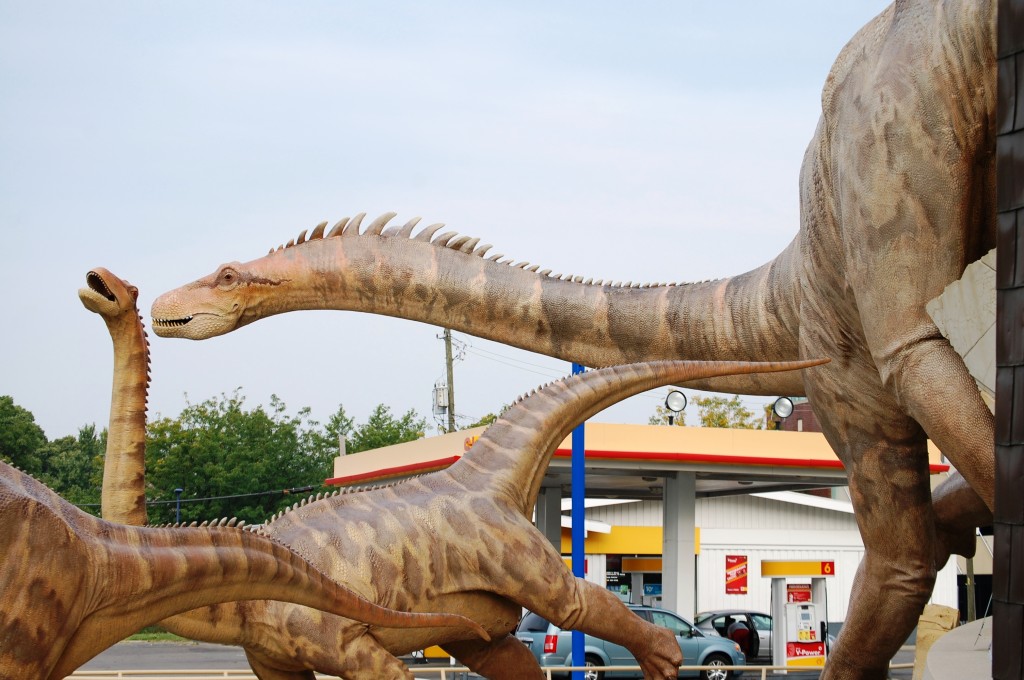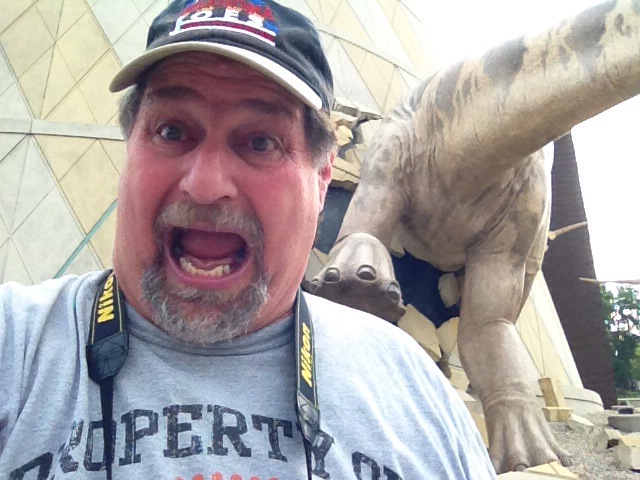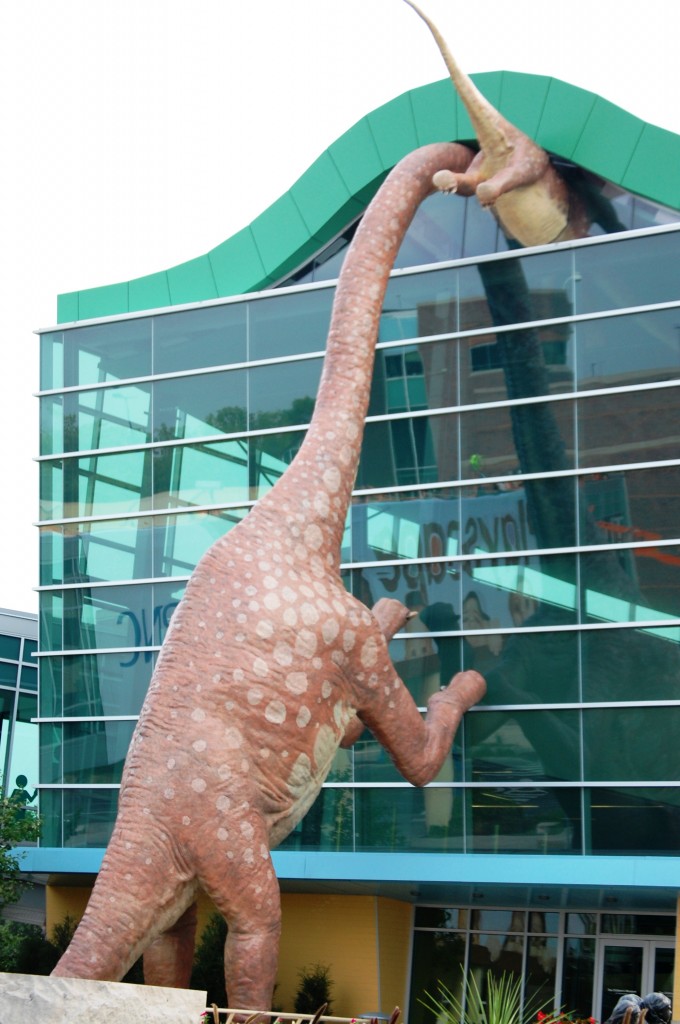 And here are a few more dinosaur shots from around the country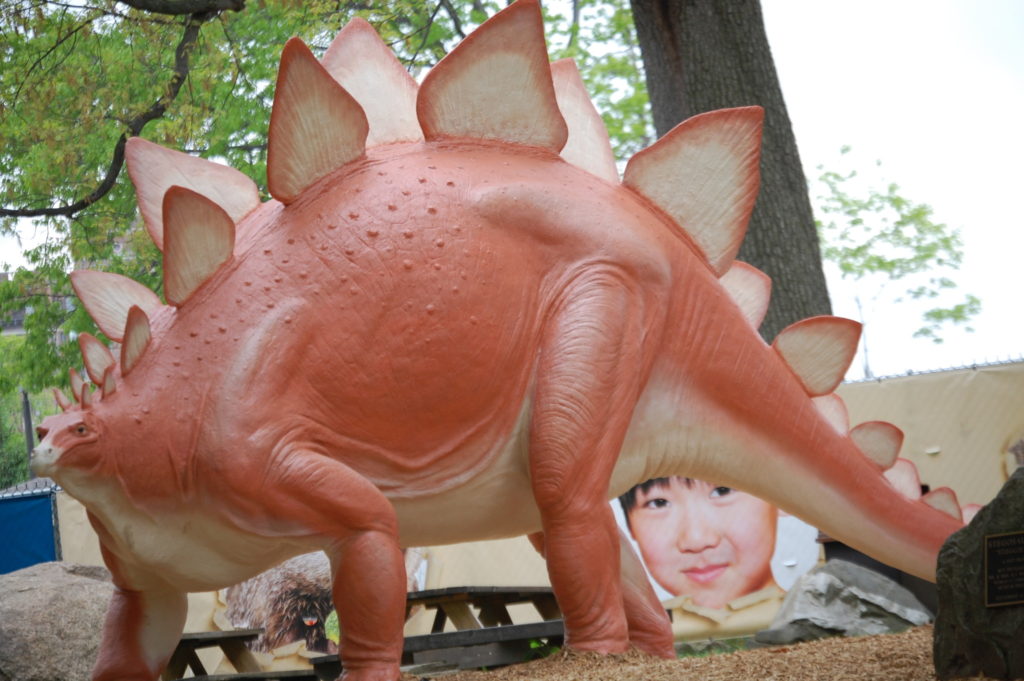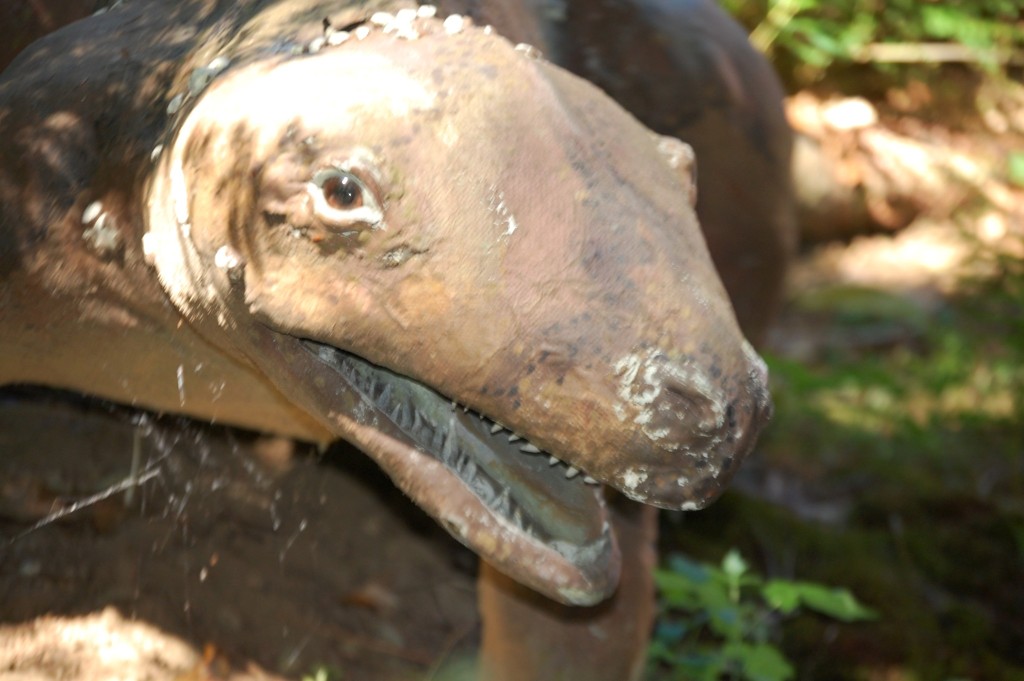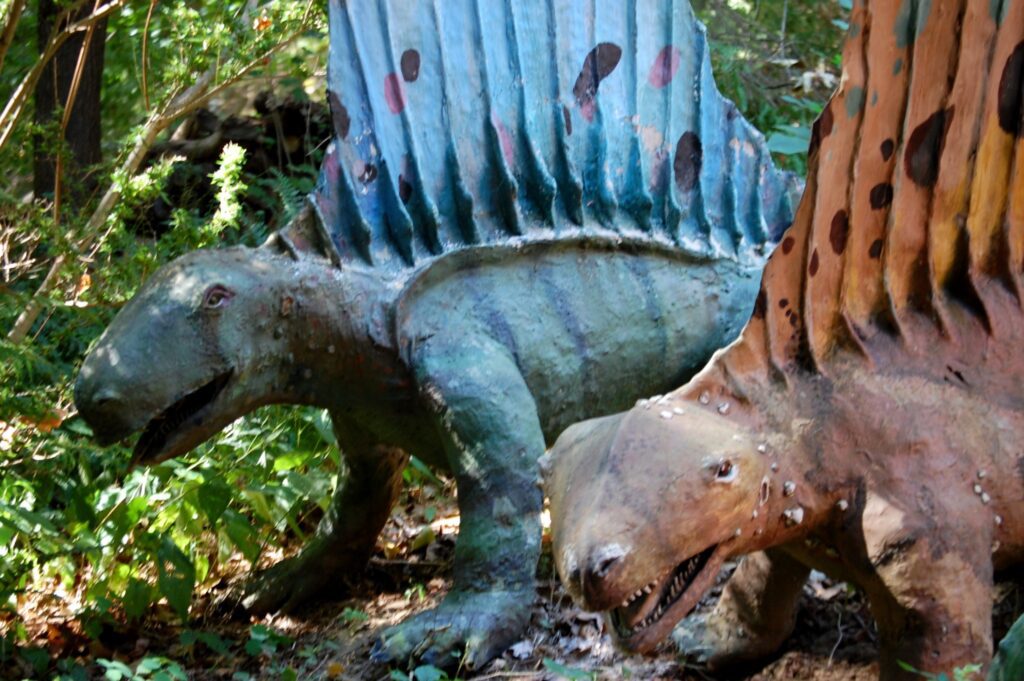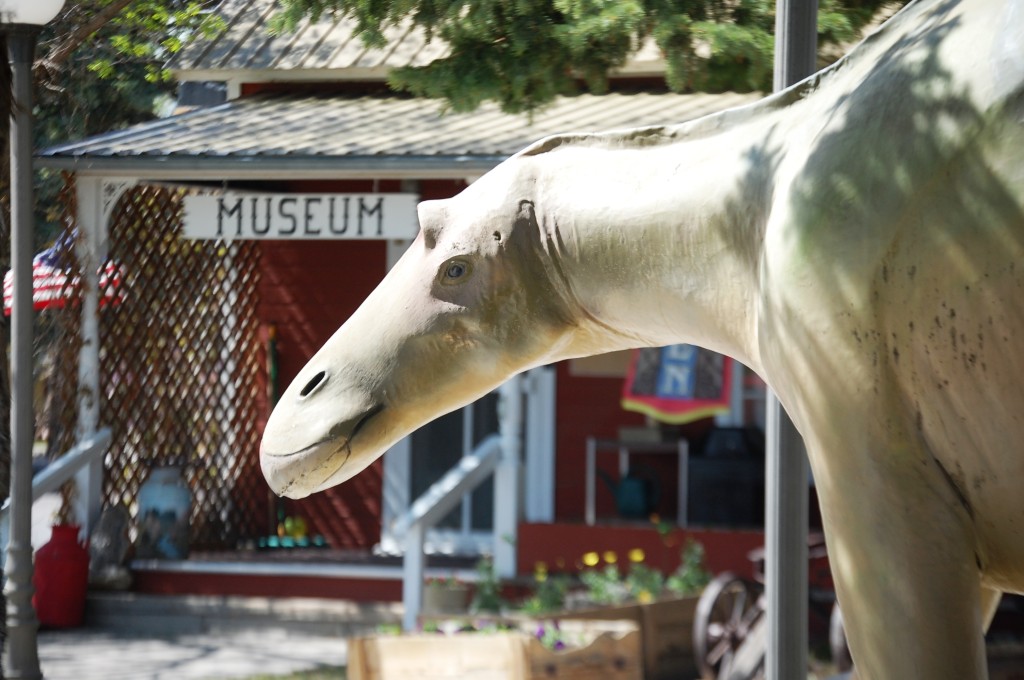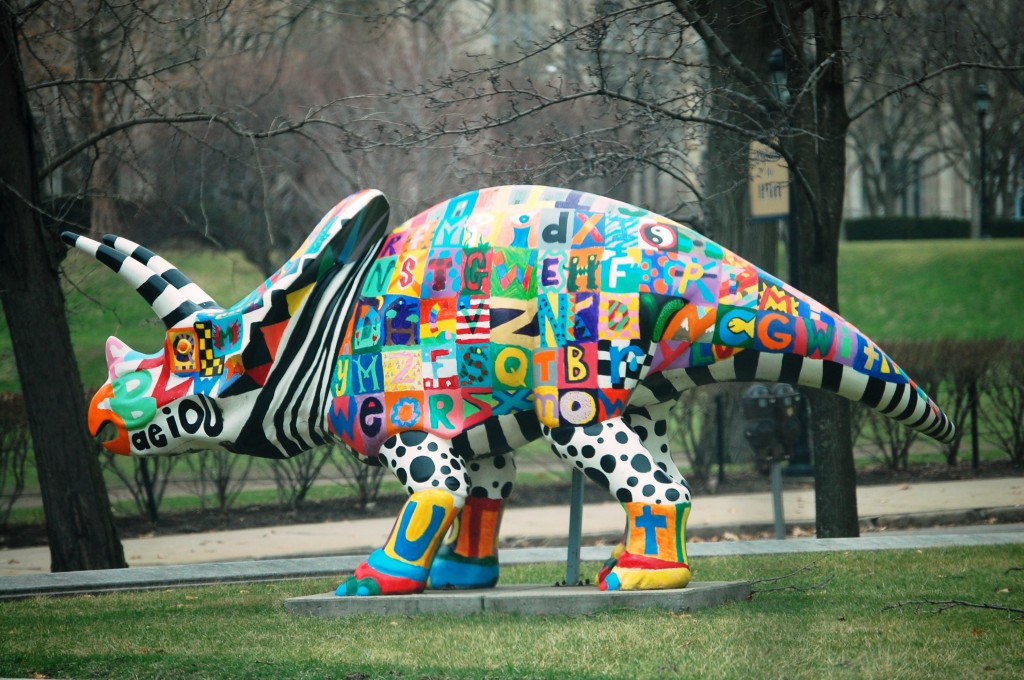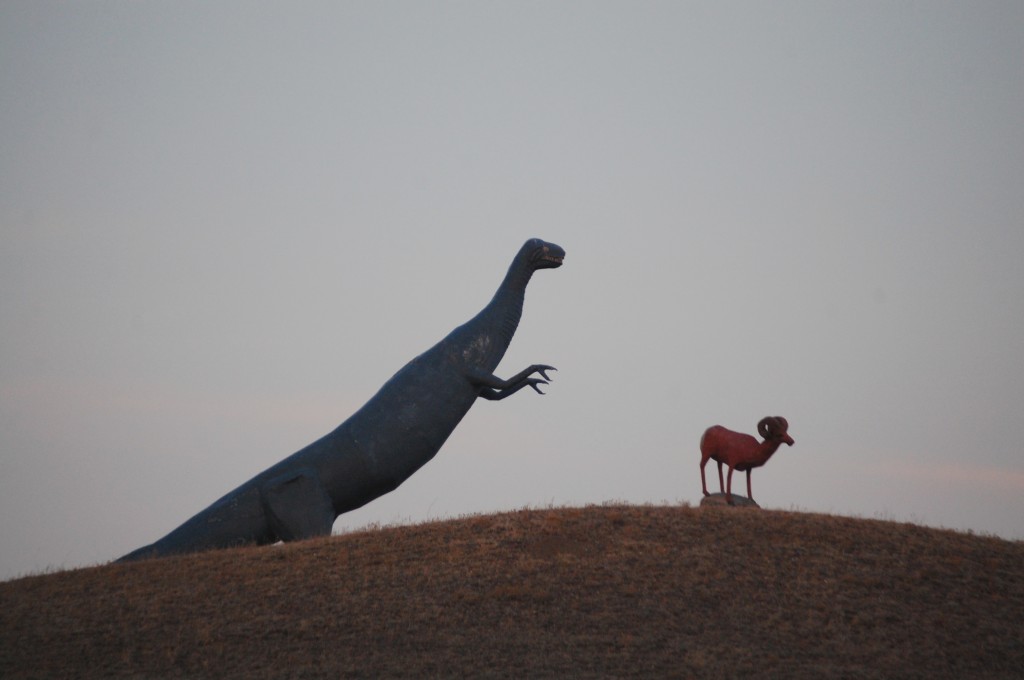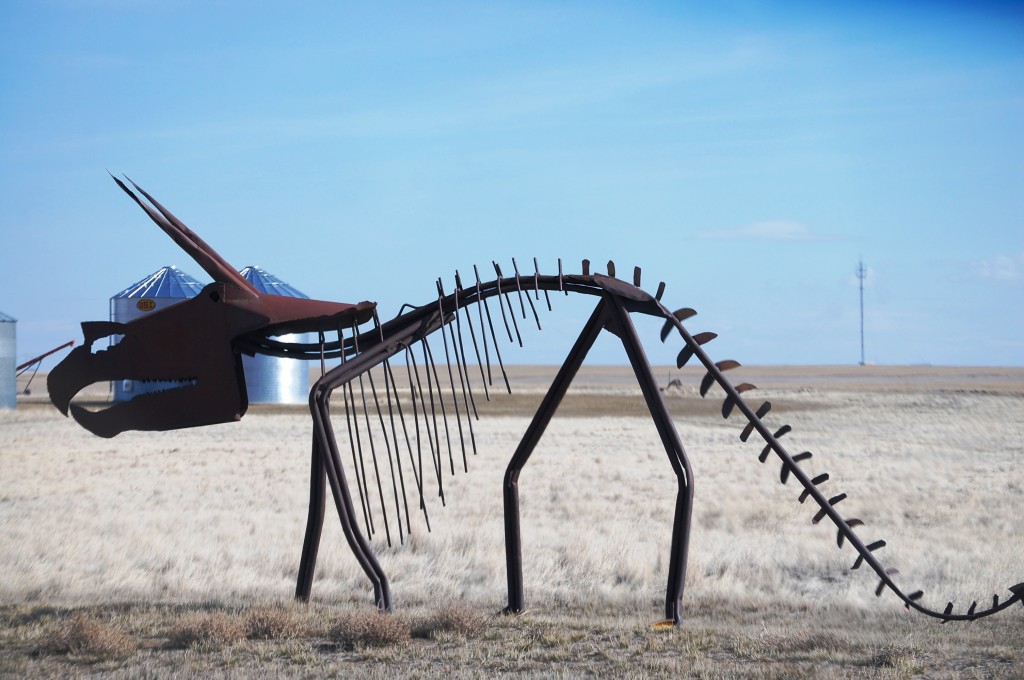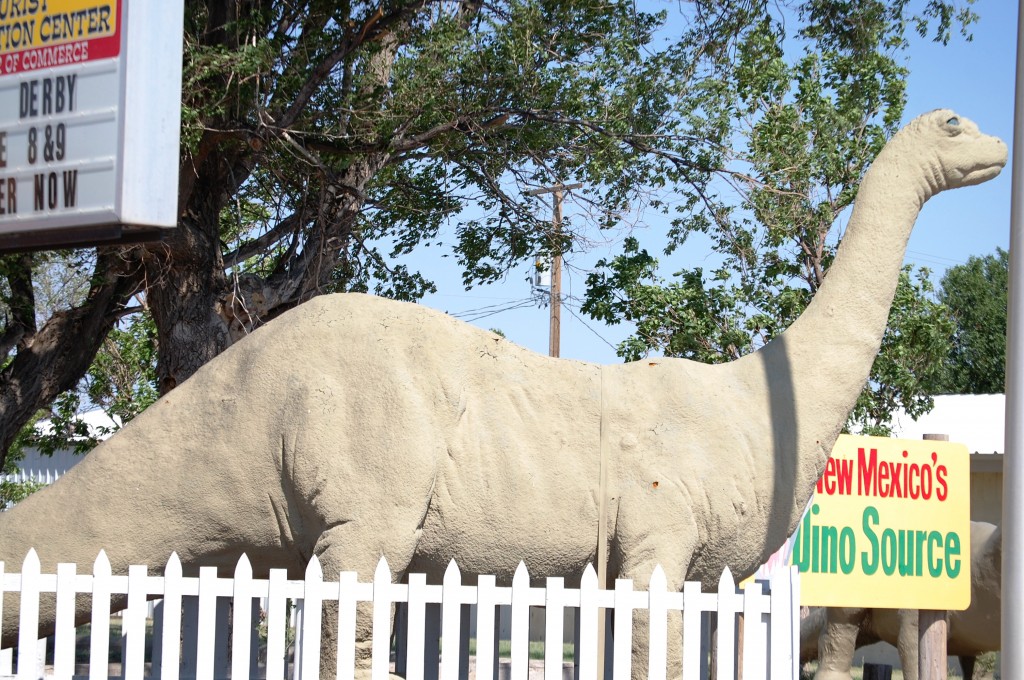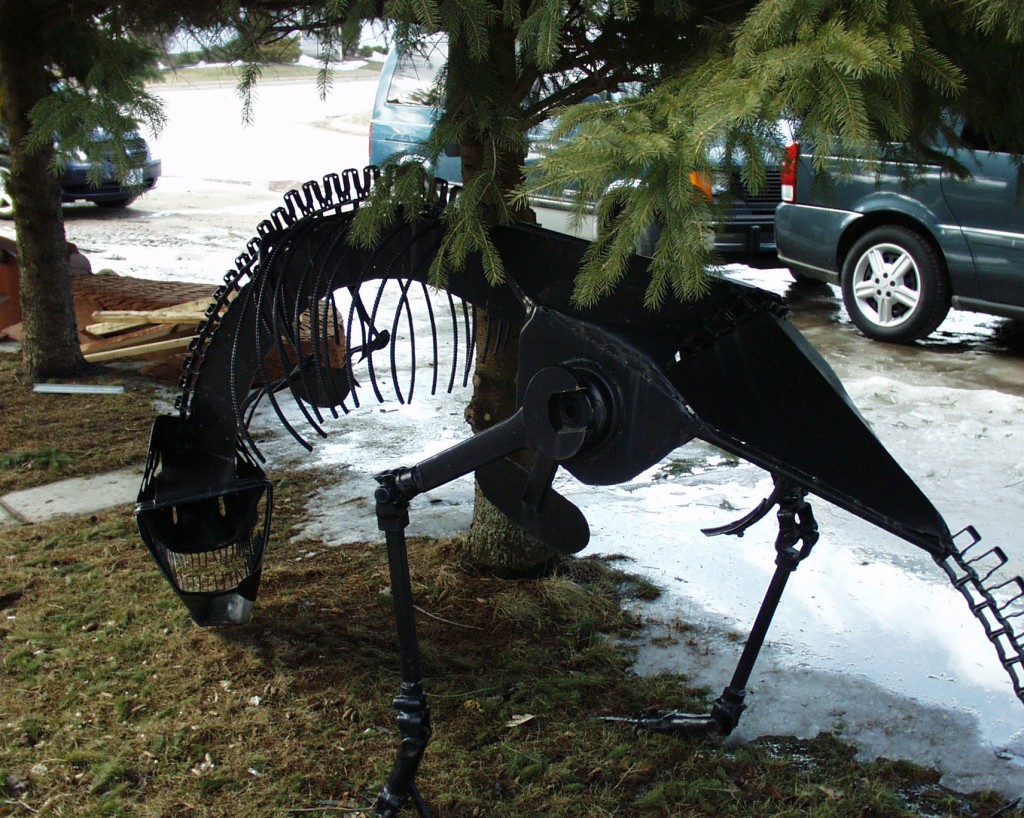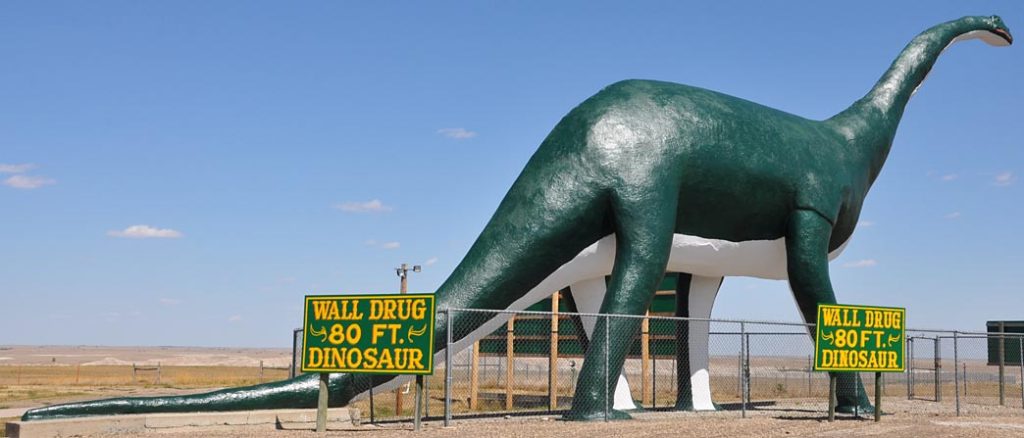 and finally, who can forget that cute little Sinclair Gas dinosaur?