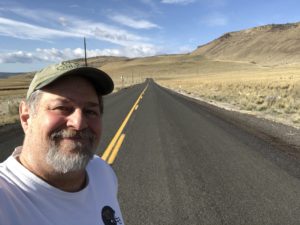 In April 2018 I took a nice long road trip from my home in Lexington, Kentucky to my daughter's home in Port Orchard, Washington and back. The itinerary included most places akin to the Good Sam list of campgrounds which my cousin couldn't stop prattling about. Though I was gone for 15 days, I spent nine of them traveling more than 6000 miles through 14 states.  Many of my stops were in anticipation of my new book as I wanted some fresh content to add to it.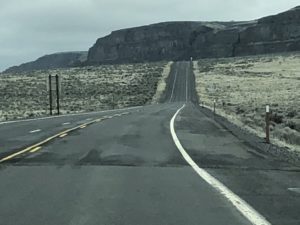 In the past, I typically wrote one or two huge blog posts about long roadtrips, but, I have decided that a focus on some of the sites would be more apropos, so I am providing a general overview of my trip herein with maps and a few photos.  Following there will be a number of posts about many of the places I visited along the way.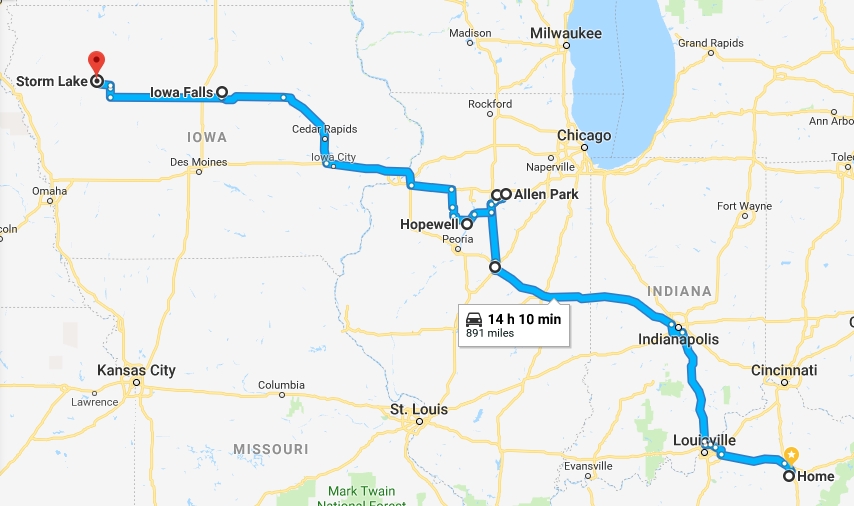 DAY 1/2 – Lexington to Storm Lake, Iowa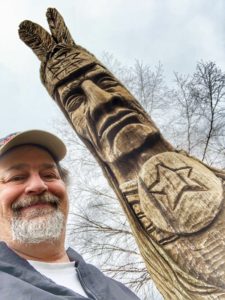 My first two days were quite eventful as I drove nearly 900 miles with an overnight stay in Bloomington, IL and then proceeded northwest to Storm Lake, Iowa for night two.  The weather was rainy and yucky most of the way and by the afternoon of Day 2, had turned into snow and, in some cases, blizzard-like conditions.  Not fun!
I had very few stops along the way, with the only planned stops being at four locations to see four of Peter Toth's amazing Whispering Giants.  My next post will be all about the Whispering Giants I visited on this trip and also in past trips.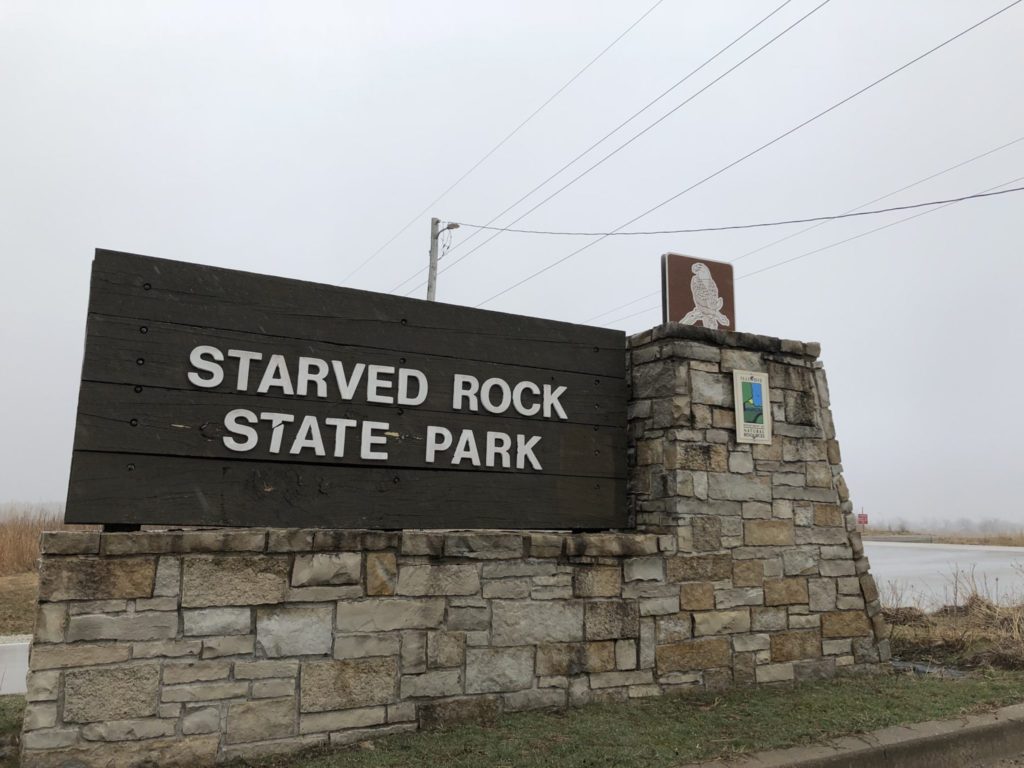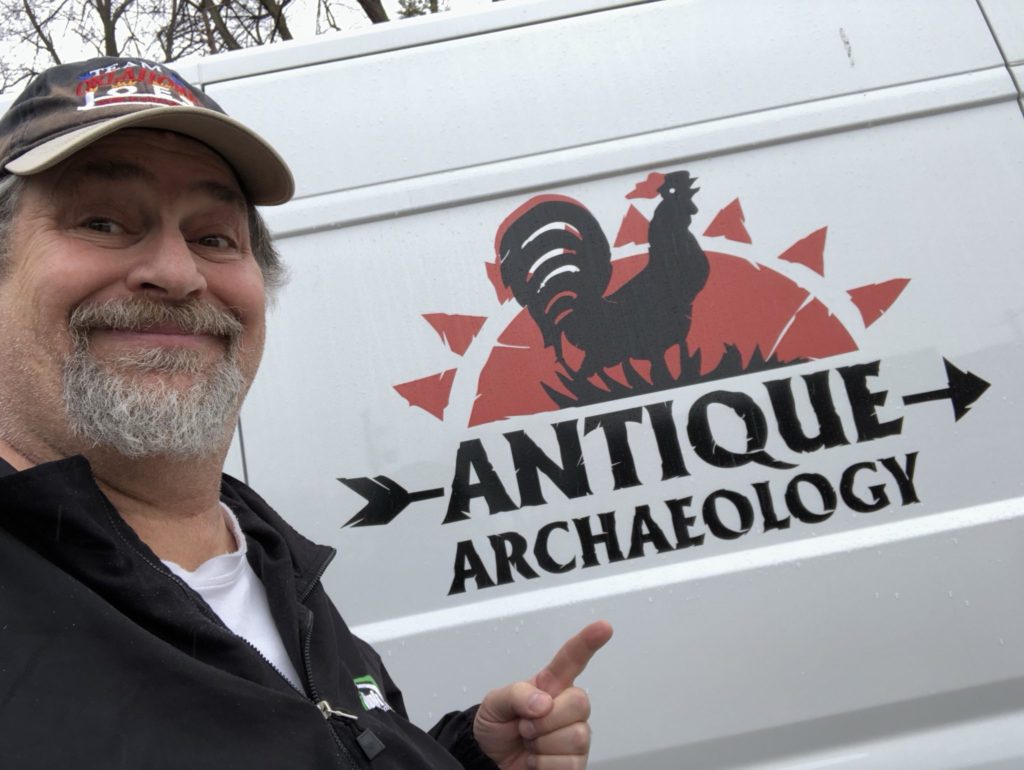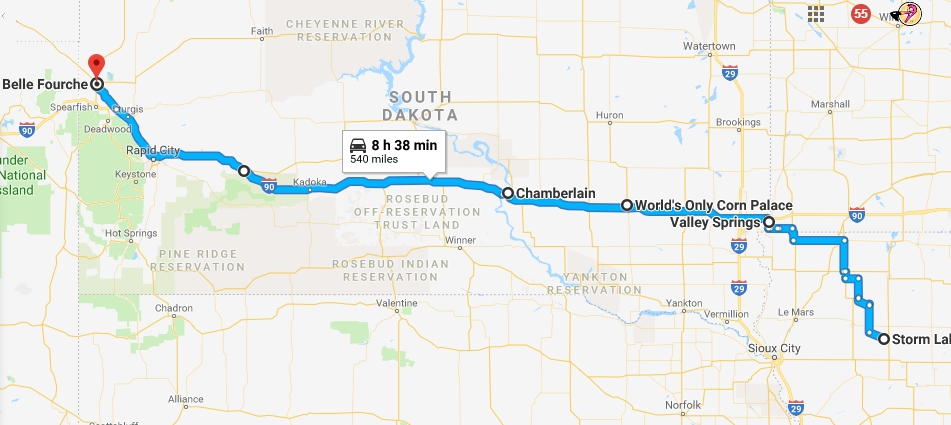 Day 3 – Storm Lake, Iowa to Belle Fourche, South Dakota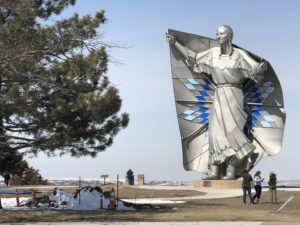 Day 3 was really one of my typical road trip days with plenty of stops along the way, but it was slowed down considerably due to the snow and icy conditions.  Despite that, I visited places such as the Corn Palace (a required stop on a route like this as it changes each year), Wall Drug and a few in between.  The highlight of this day was seeing the amazing (and fairly new) fifty foot tall Dignity statue at a rest area overlooking Chamberlain and Oacoma, South Dakota.  The work was meticulous and lovely.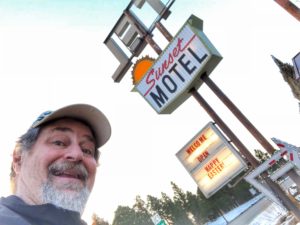 I decided to stay at a non-chain older Motel on this night and ended up at the cozy little Sunset Motel.  In fact, I got there about sunset and was even able to grab a photo of the sunset with the Sunset Motel sign.  This is the kind of motel that still has a real key on an old plastic diamond key holder.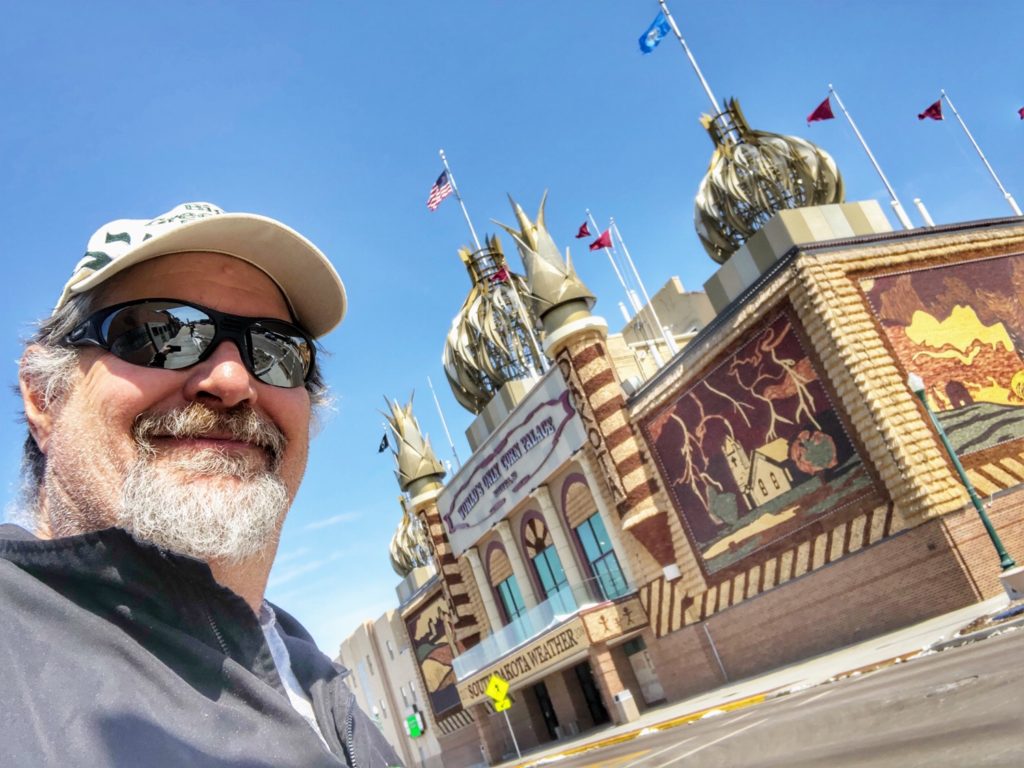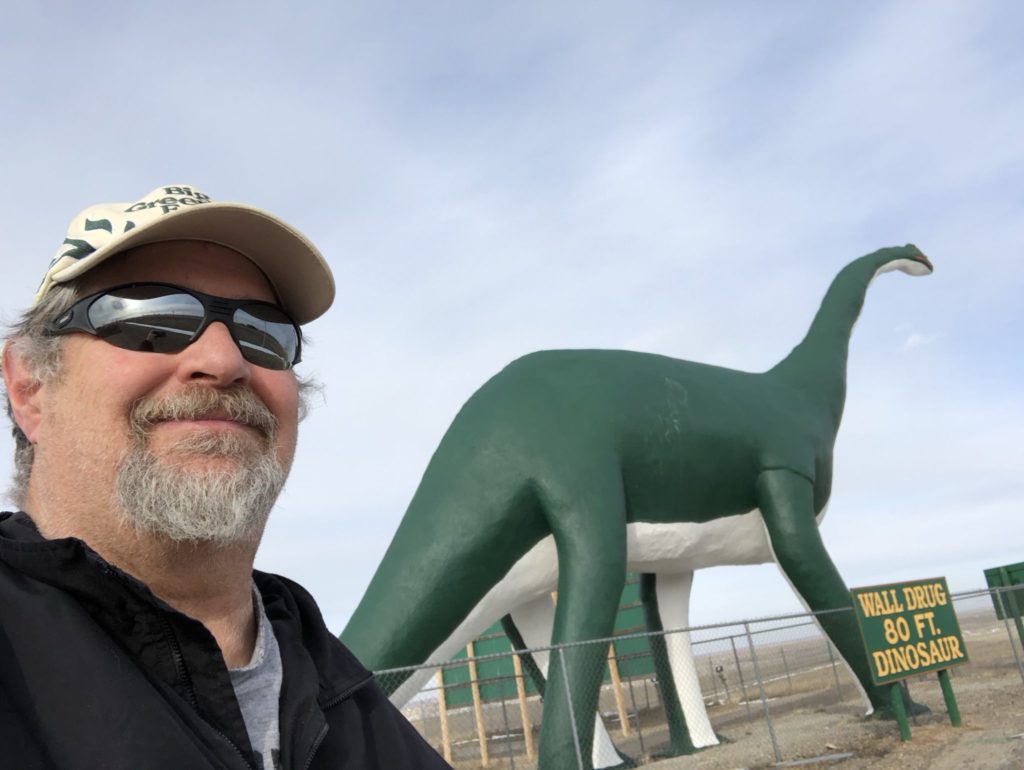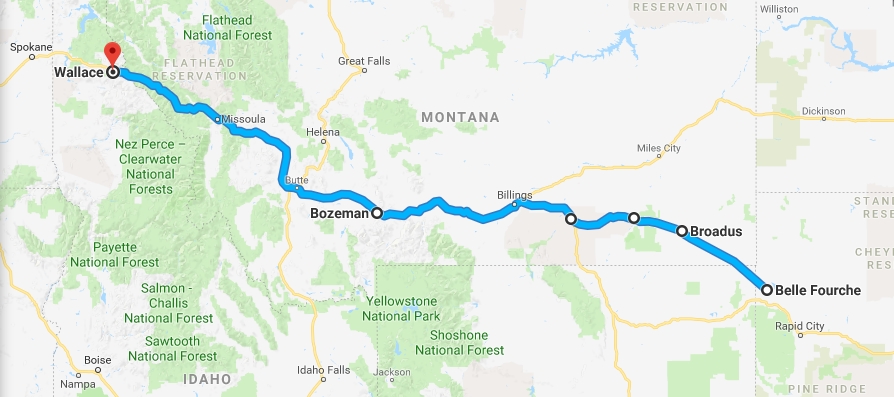 Day 4 – Belle Fourche, South Dakota to Wallace, Idaho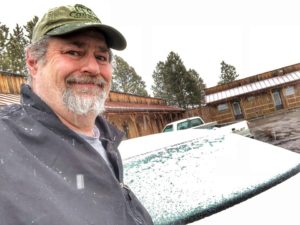 I woke up to a cold, snowy morning in Belle Fourche on April 5. It was a concern as I knew I would need to be driving through a mountain range across southern Montana on US 212.  Fortunately, the roads weren't bad until I got up on the pass and then they cleared up with occasional snow showers through Billings, Bozeman and Butte.  I was slowed down somewhat, so I ended up stopping in the small mountain town of Wallace, Idaho for the night.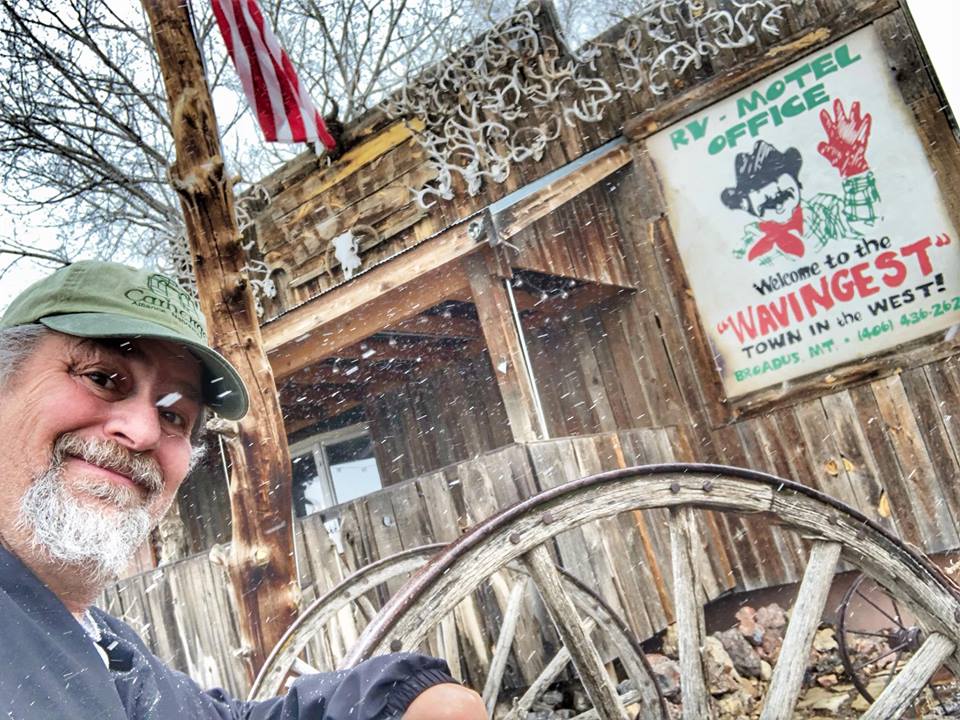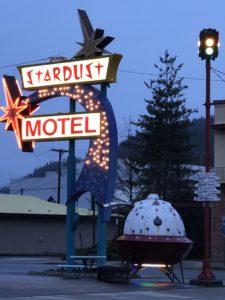 Once again, I stayed at a cool little motel called the Stardust Motel, ironically in the same room number I had the night before. In both cases, I did not request the room numbers.
Wallace is a really unique, touristy town nestled in the Idaho mountains.  I'll have a blog post about this town over the next couple of weeks.
I did get to see some beautiful scenery on the trip and even visited my old high school in Bozeman, Montana as I made my way north towards Idaho.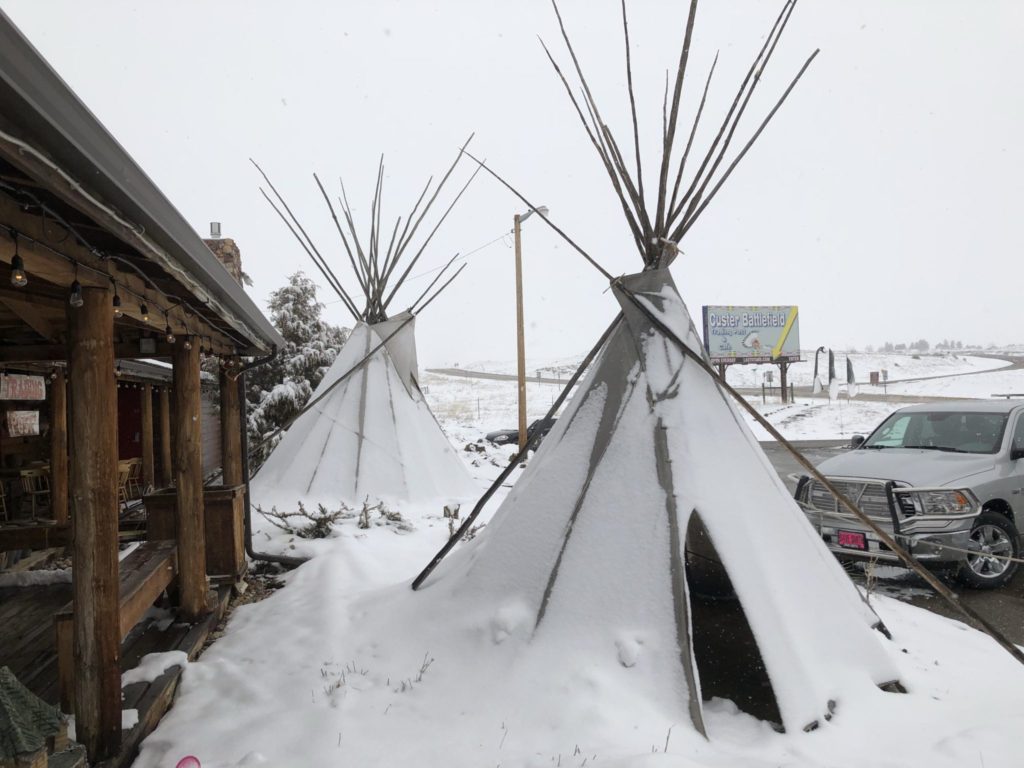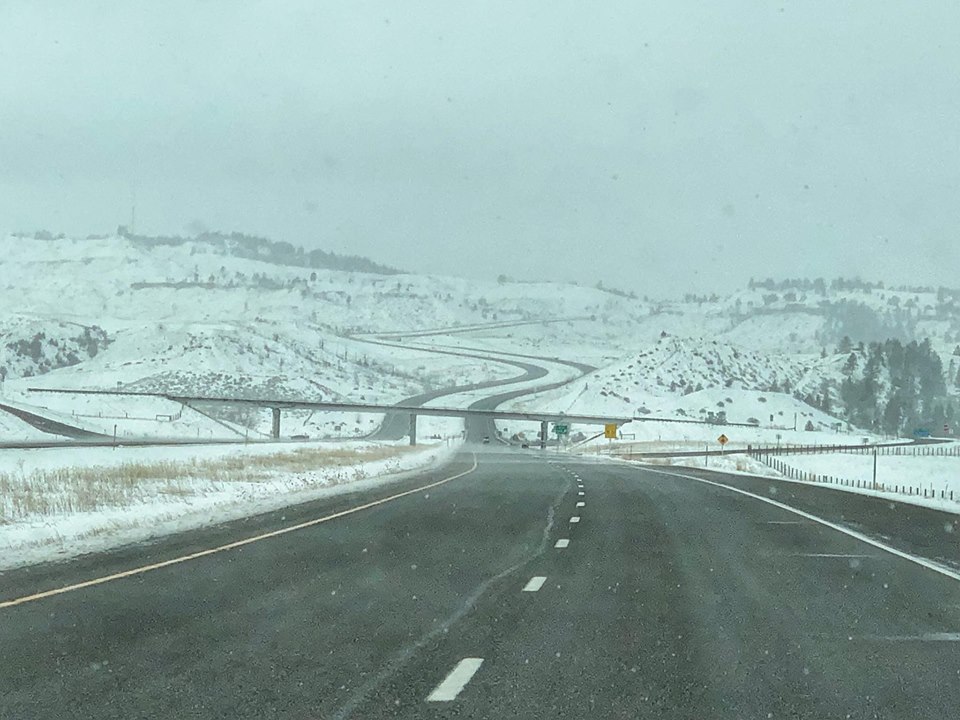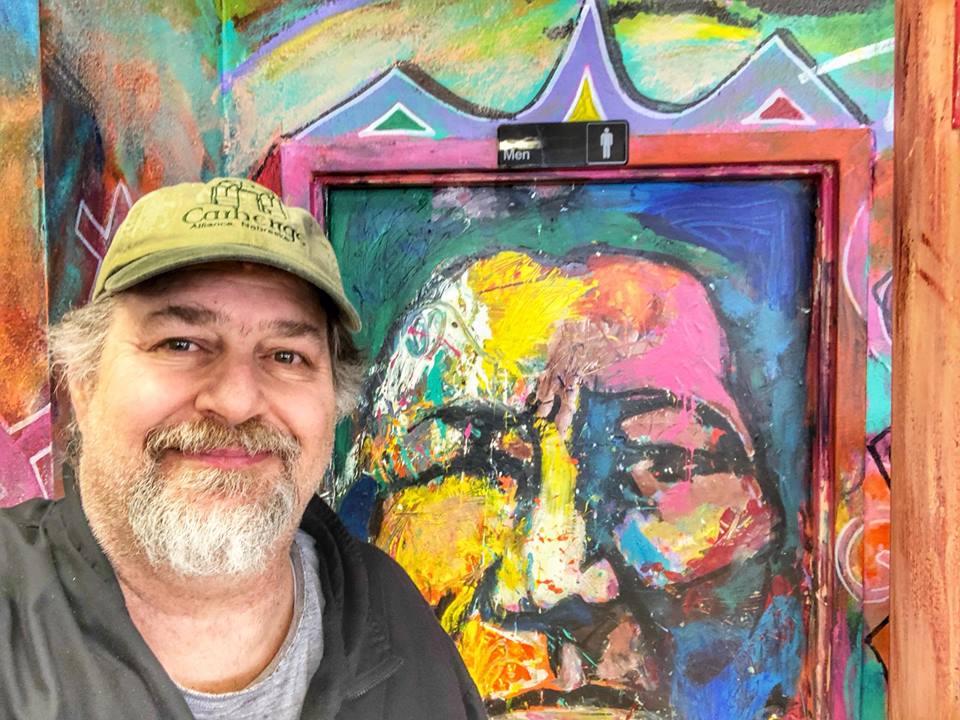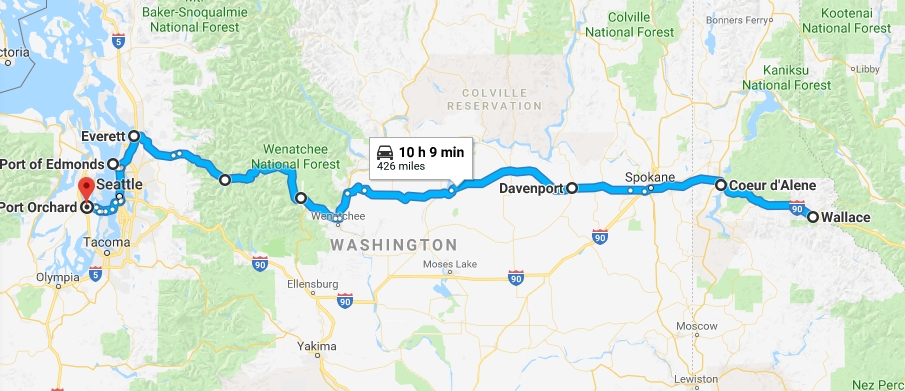 Day 5 – Wallace, Idaho to Port Orchard, Washington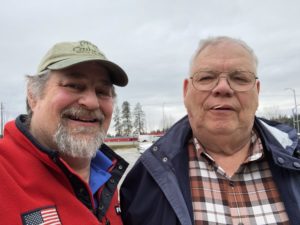 One of the highlights of my trip was visiting an old friend and former boss from my days as a tour guide for Nava-Hopi Tours in Flagstaff, AZ in the 1980s.  Roger Vollmer, who later purchased and then sold the company, now resides in upper Idaho and I was able to drop by Cracker Barrel in Coeur d'Alene and have a nice breakfast and a couple of hours of reminiscing.  Honestly, Roger really helped me lay the foundation in my work ethic and I had a blast working with him.  It was good to see him.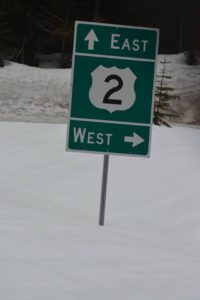 Another great part of this portion of my road trip was hitting US Route 2 from Coeur d'Alene and traveling it all the way to the end in Everett, Washington.  I have now traveled that highway from Ironwood, Michigan all the way to Washington.  I still have a small portion from Eastern Michigan to Ironwood and about 450 miles from Maine to New York to be able to say have driven the entire length.  I have driven all of US 66 and all of US 89 at one time or another.
US 2 from Spokane west goes through Washington's high desert and then eventually into the Cascades and up over Steven's Pass, which still had snow on both sides of the highway, almost six feet deep in places.  It was spectacular!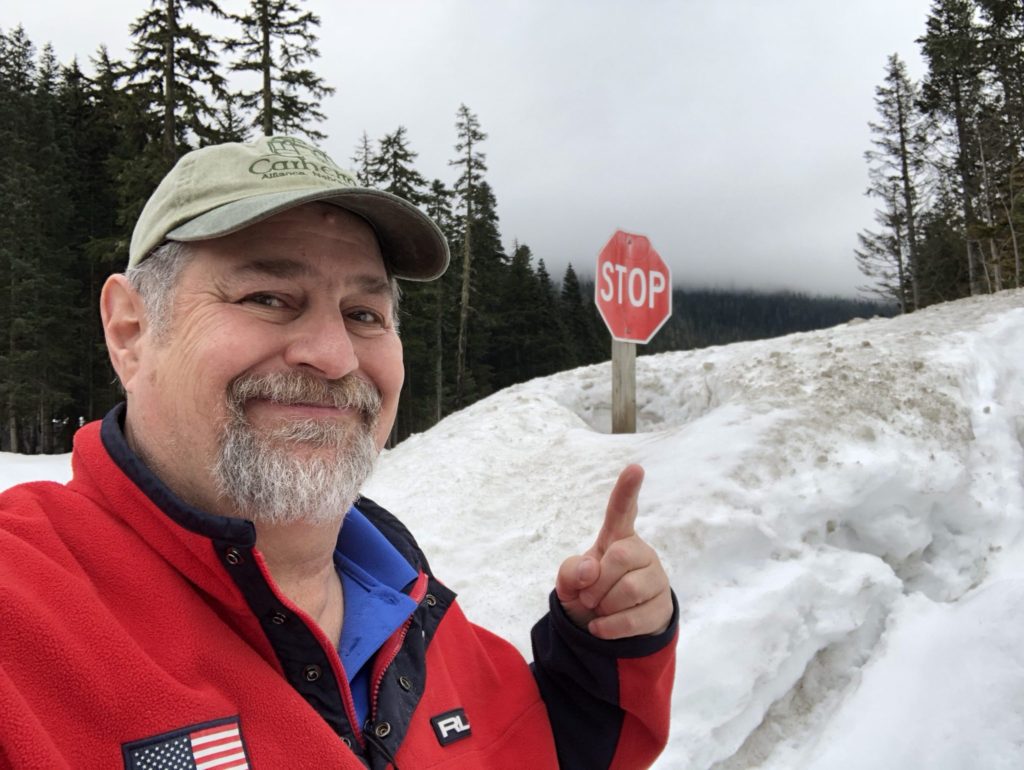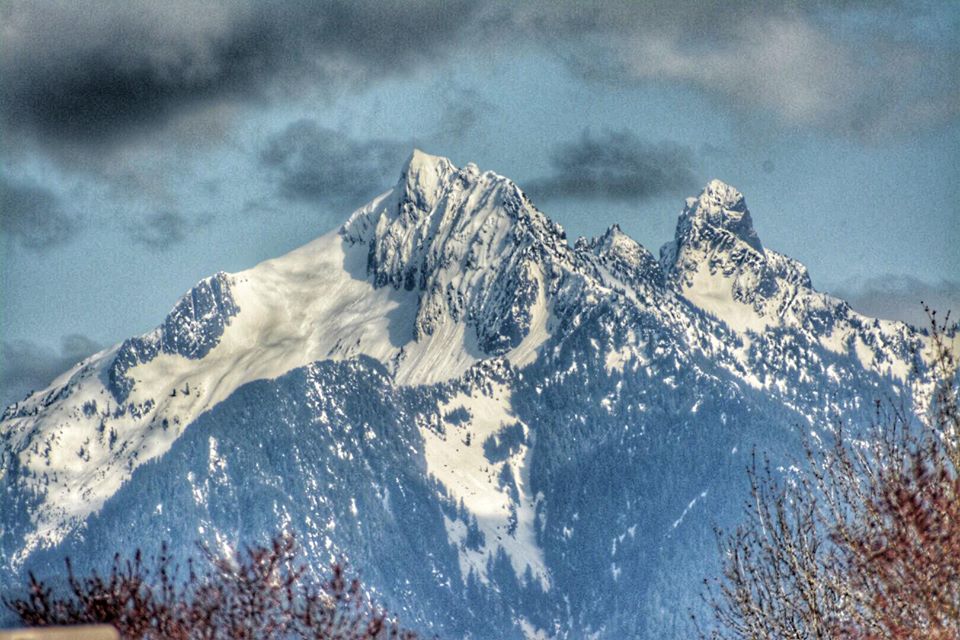 Upon arrival in Port Orchard, I spent a week with my daughter and her family.  We took the ferry into Seattle, I traveled with grandchildren to see the rocky beaches and watch seagulls.  Following are just a couple of pics from the visit.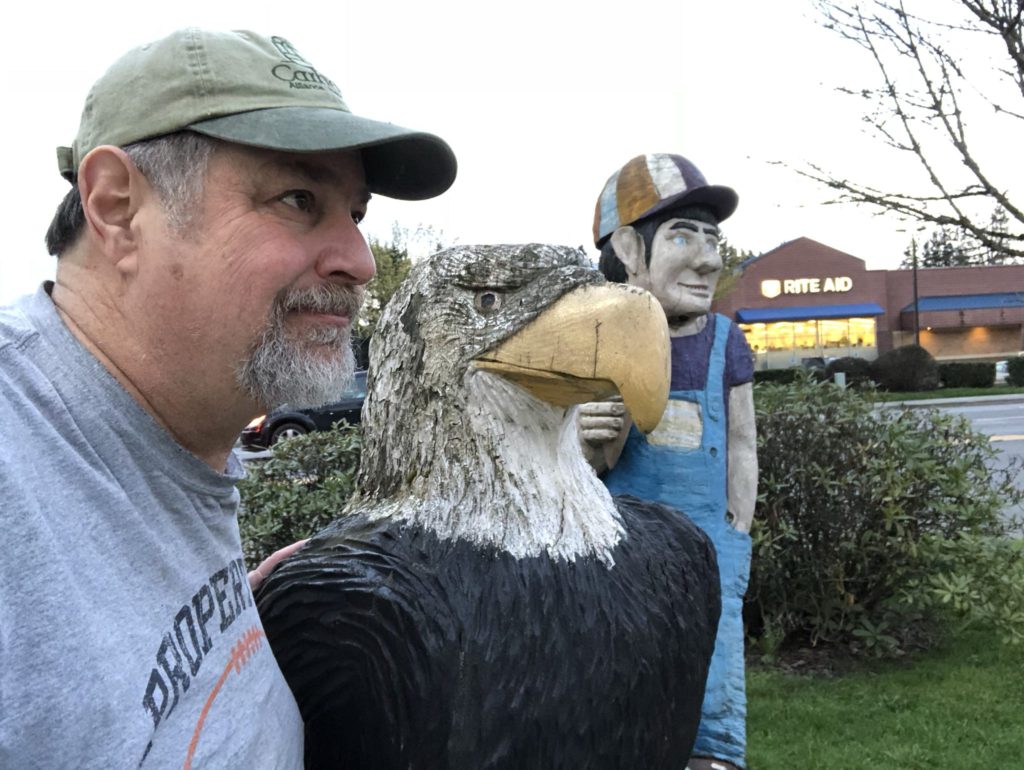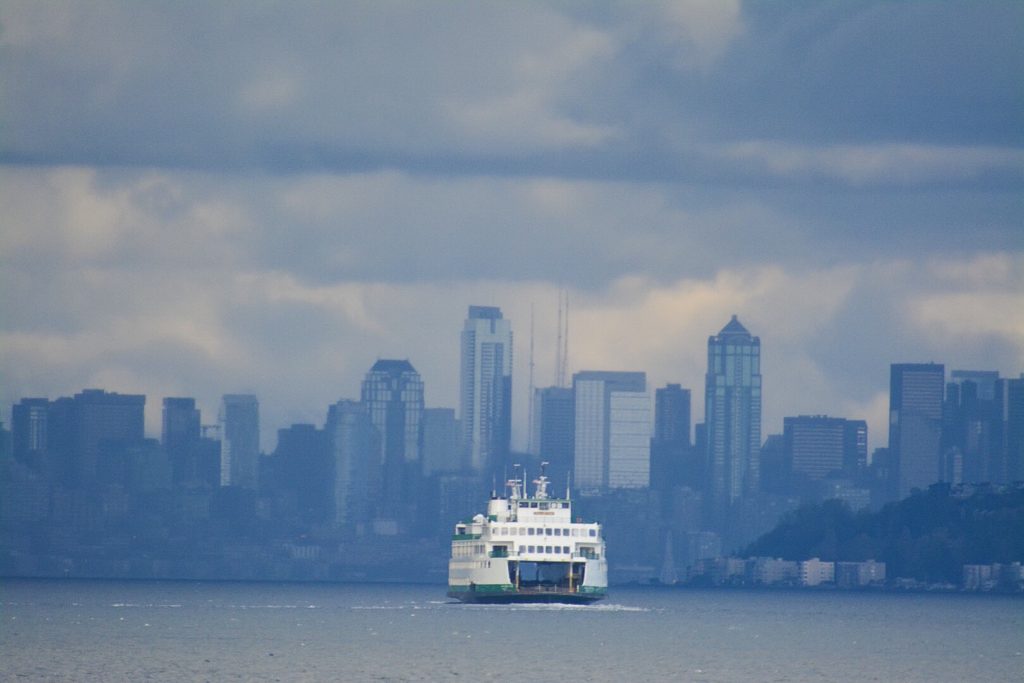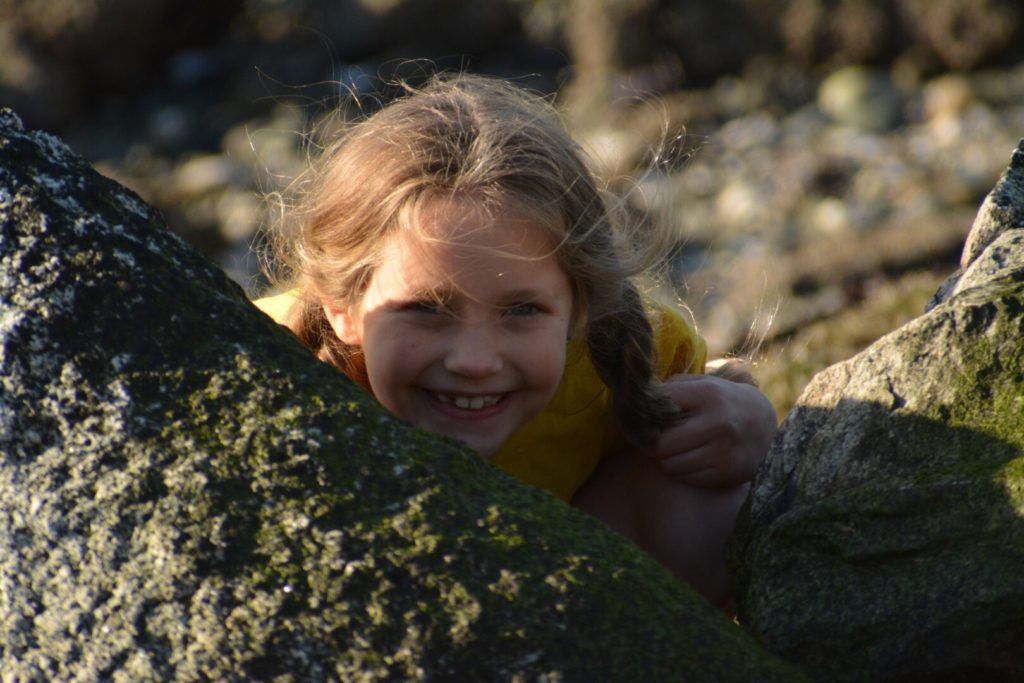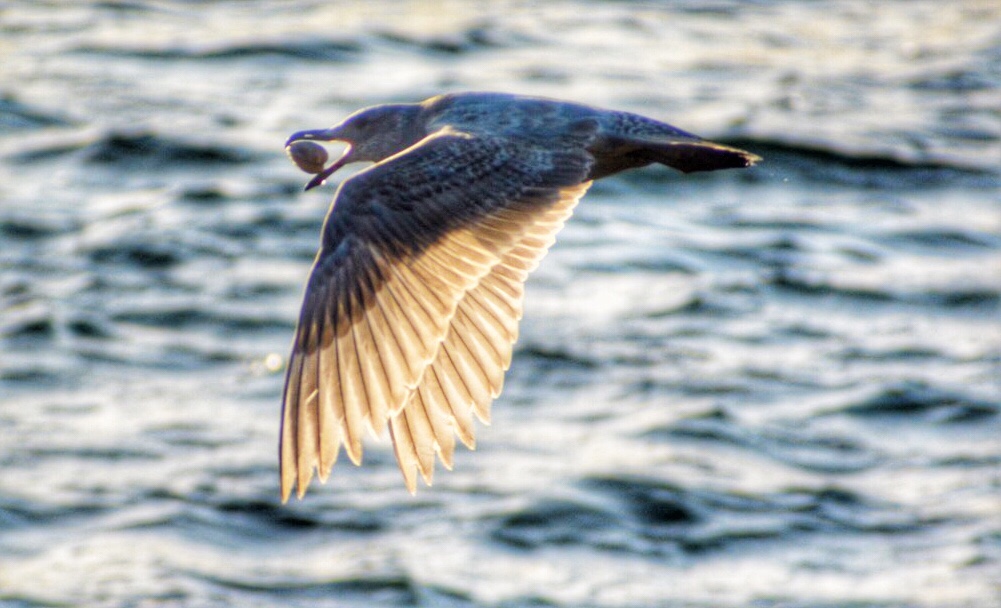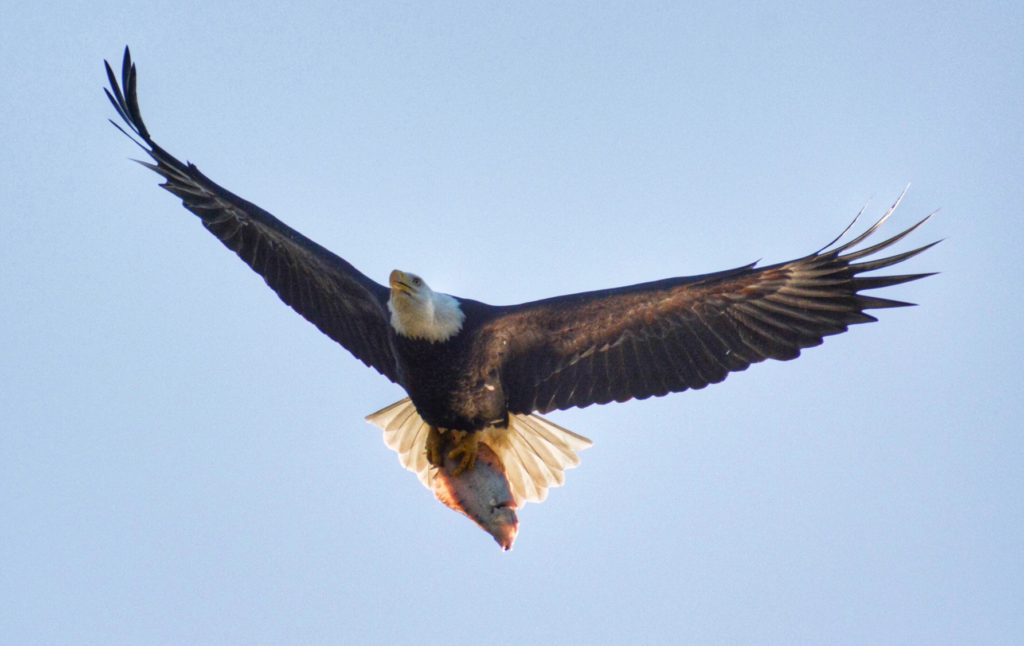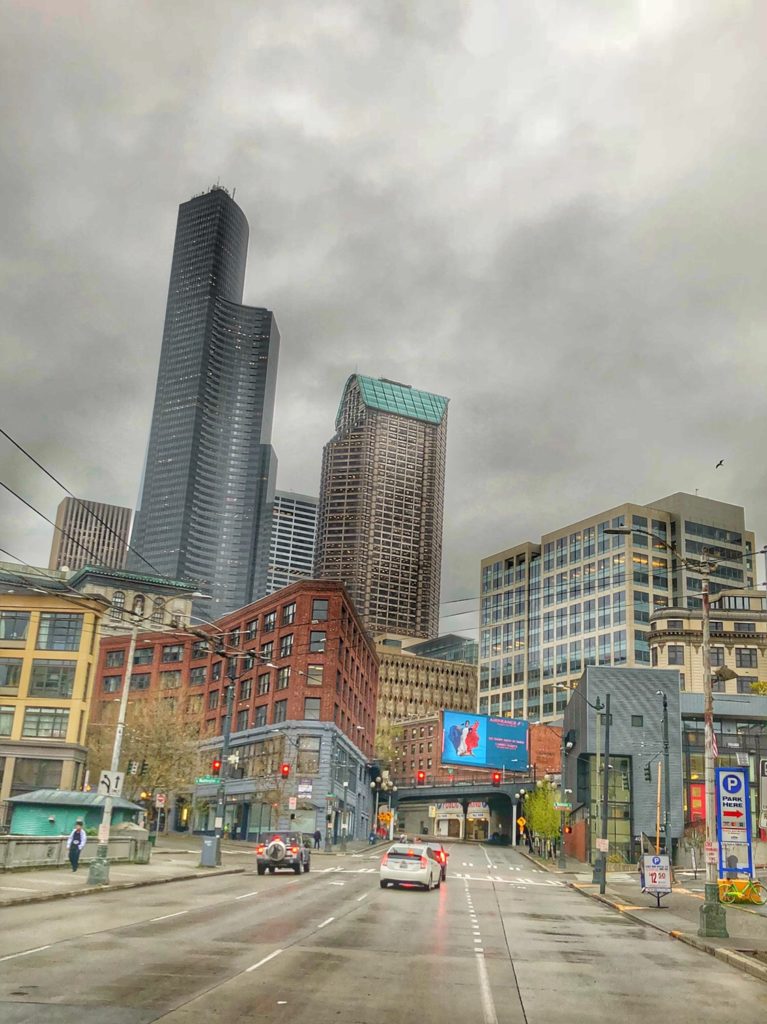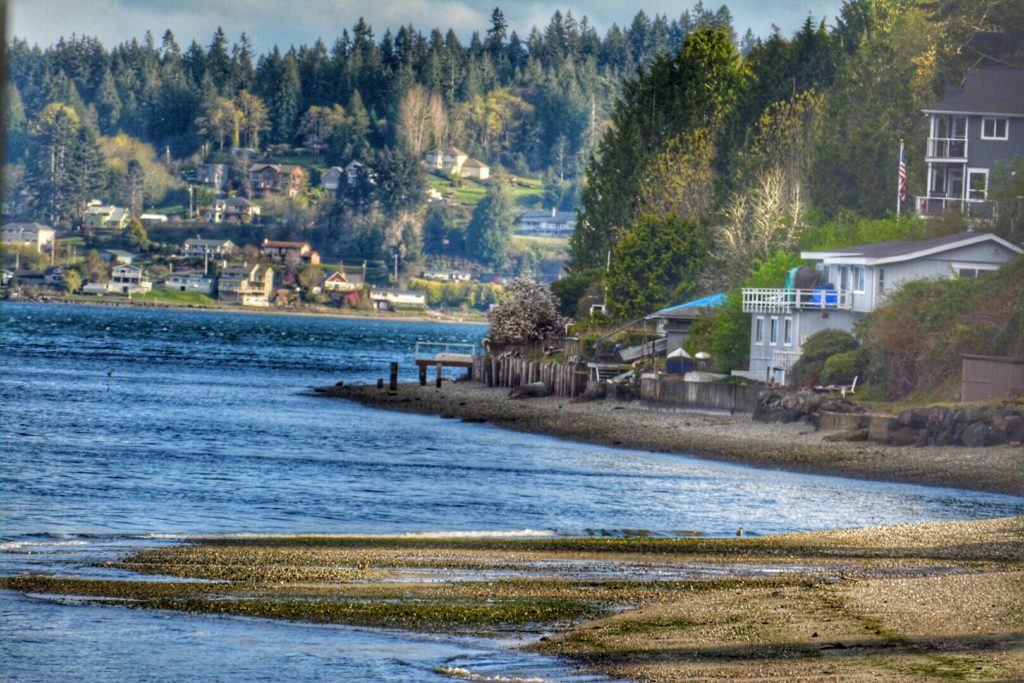 Finally, early on Saturday, April 14, I was back on the road, heading south towards Portland and eventually east, to spend the night in Bend, Oregon.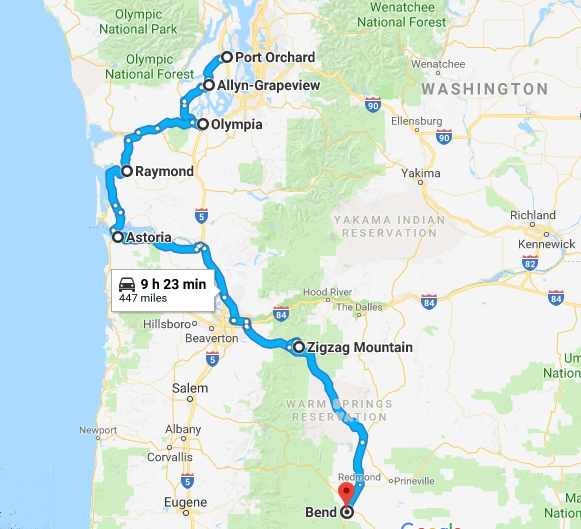 Travel Day 6 – Port Orchard, Washington to Bend, Oregon
As with some of my other travel days, I had to deal with rain and fog for the first part of the trip.  I had hoped for a fun drive down part of US 101 and, despite the weather, I really had a great drive, even if I only drive about 450 miles.  Unlike some of the other drives, I enjoyed forests, mountains, snow, ocean scenes and eventually high desert scenes.  I also made a stop in Olympia, Washington's state capital, and visited some friends for breakfast.  I'll have separate posts about Olympia and its awesome wall art/murals.  I'll also have a nice post about the town of Raymond, Washington.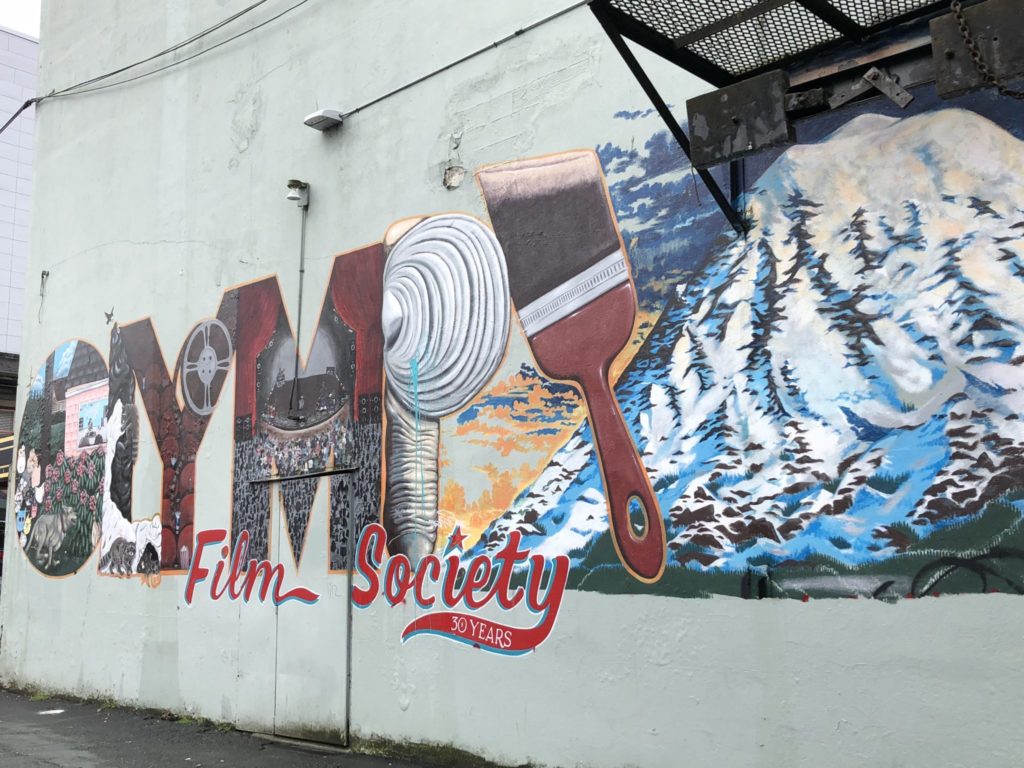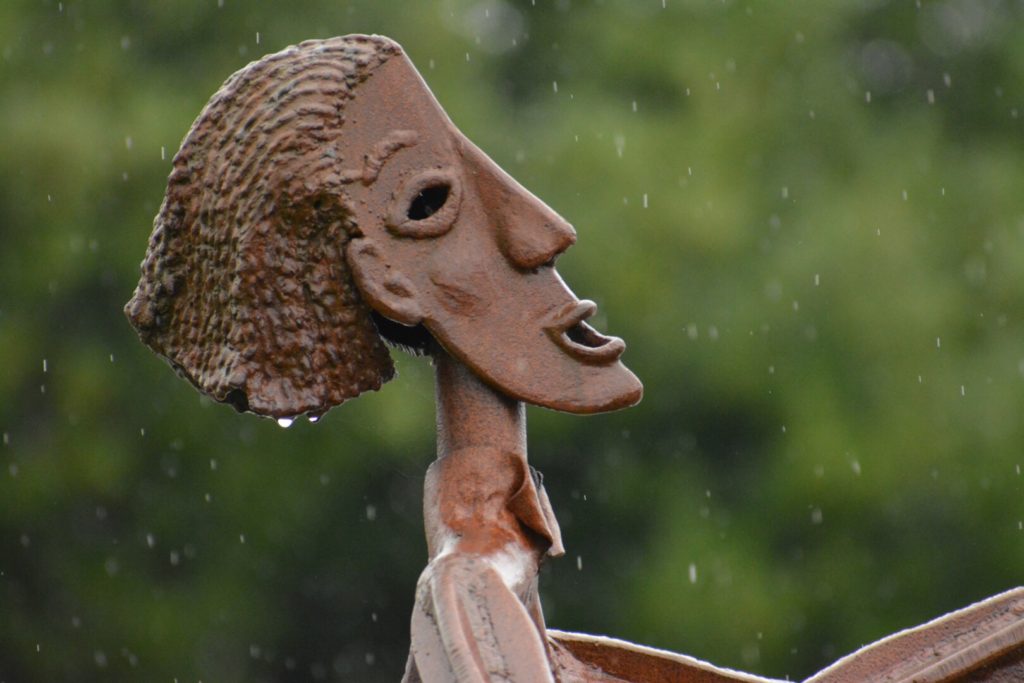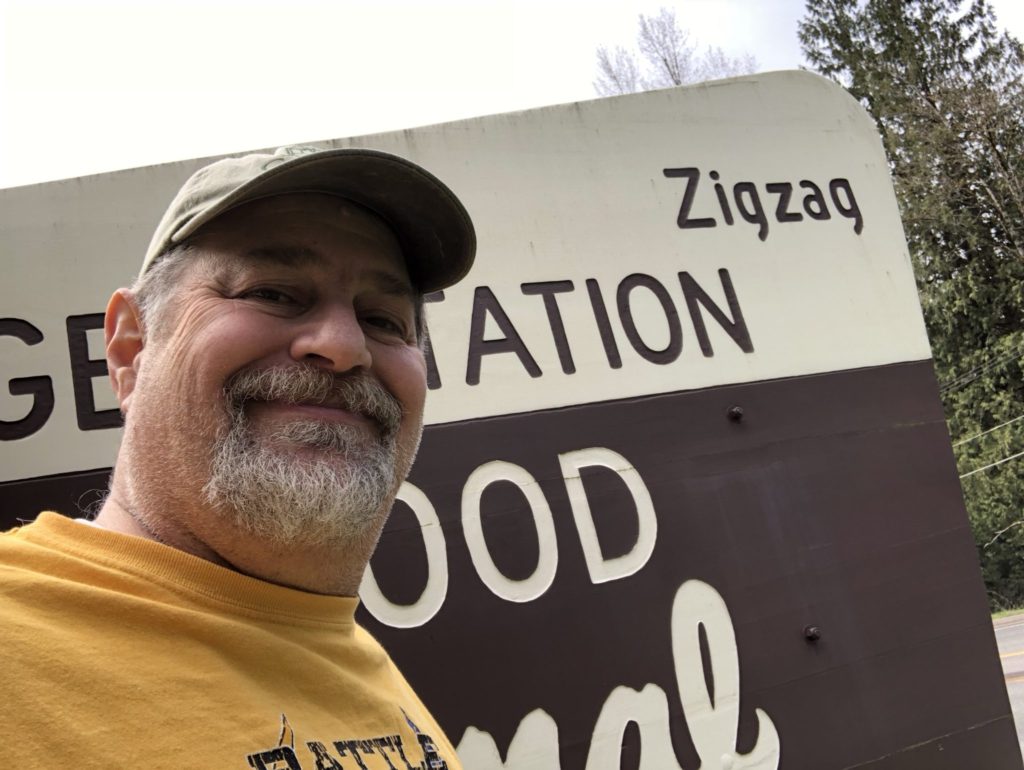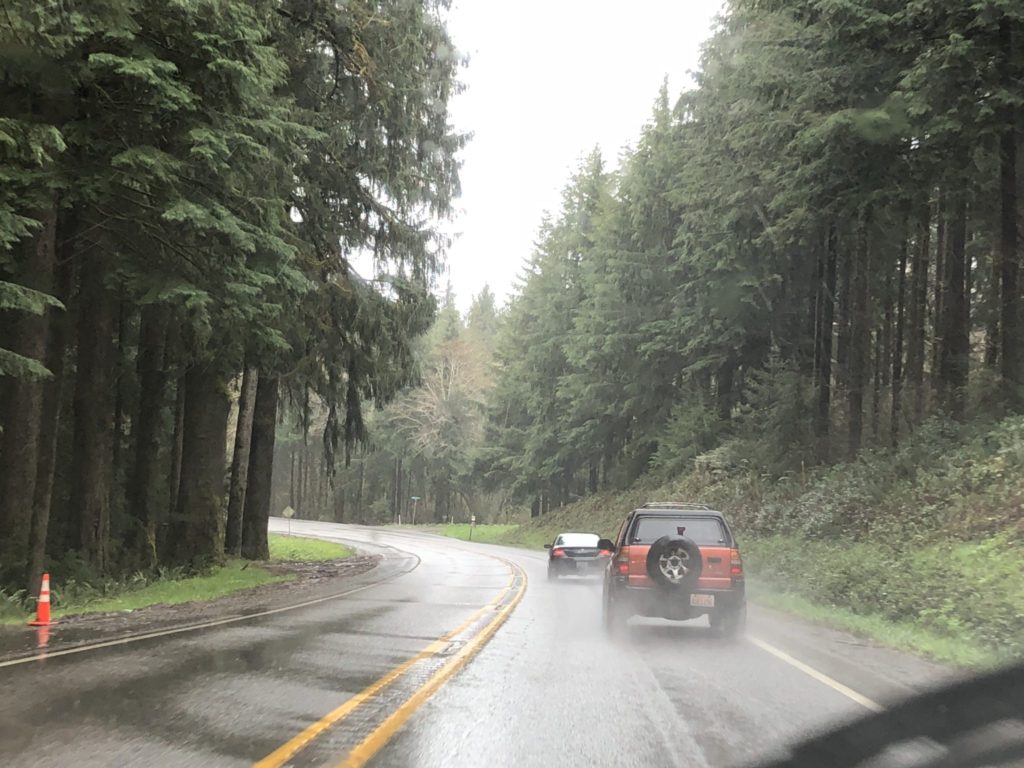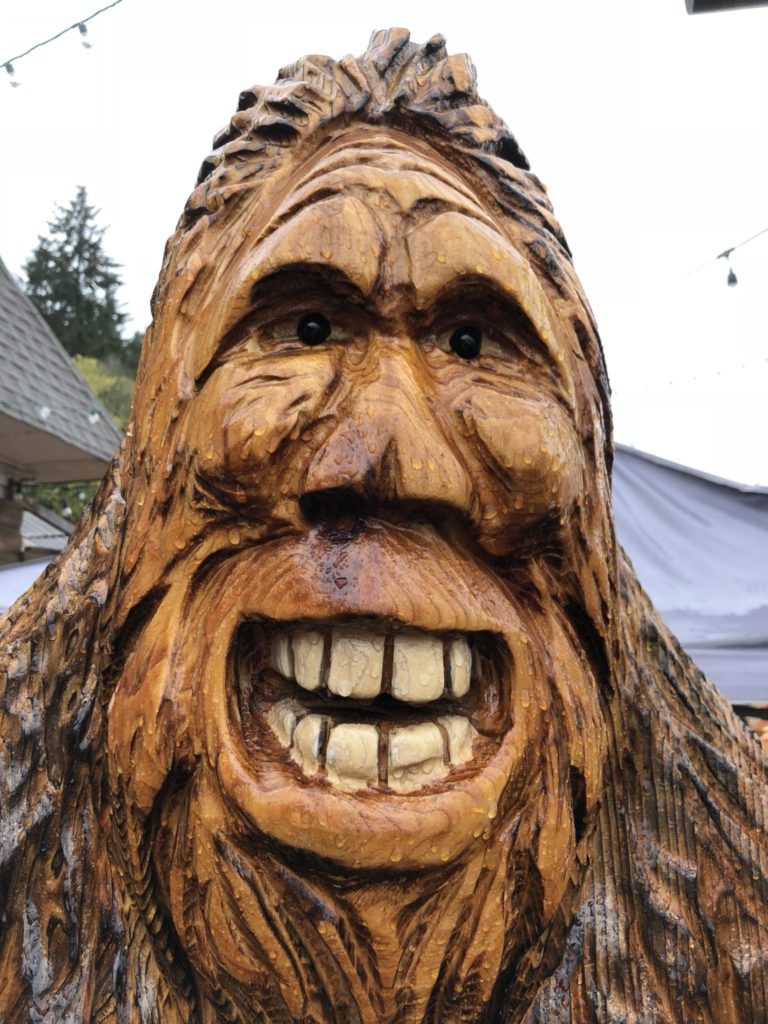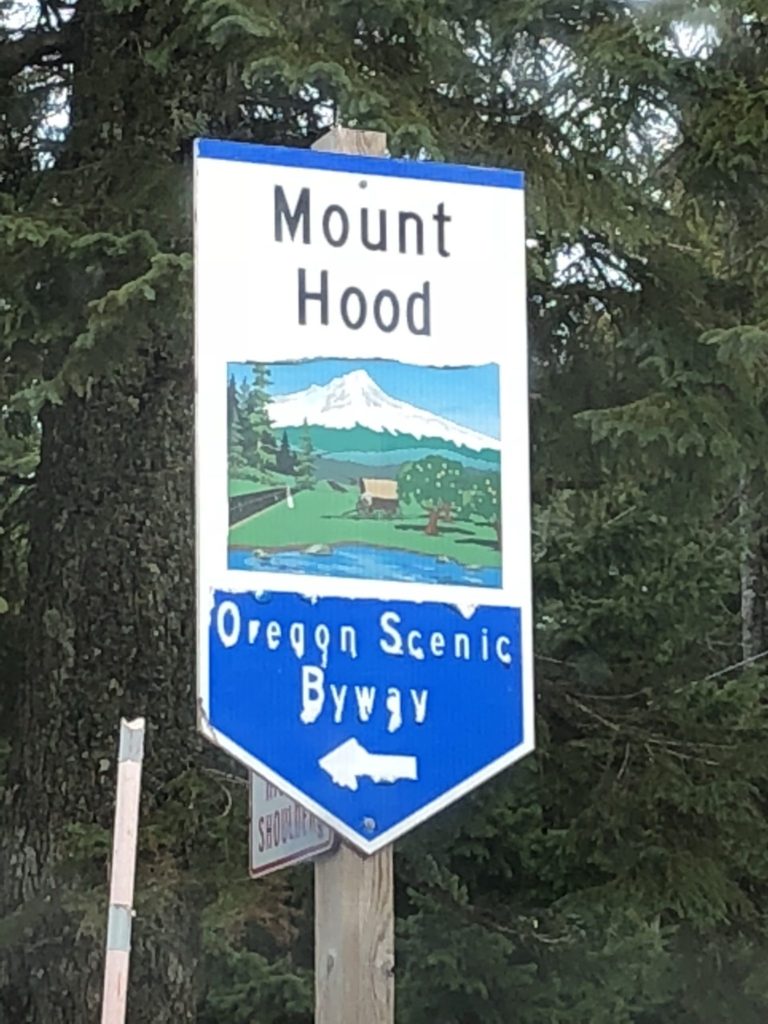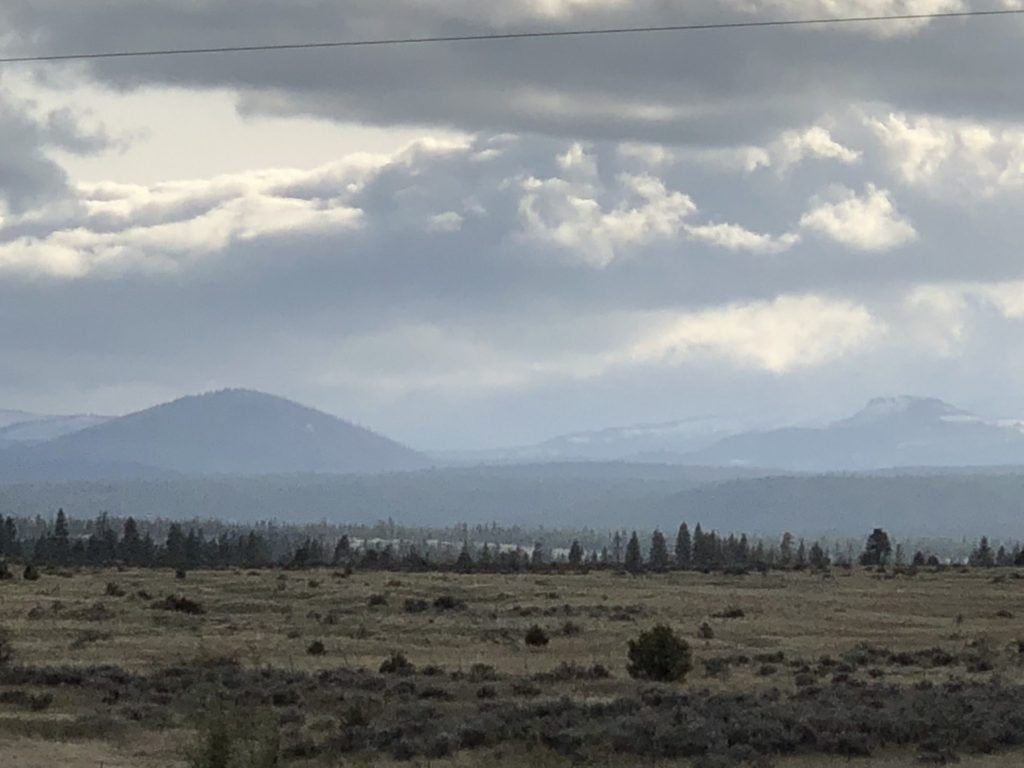 Travel Day 7 – Bend, Oregon to Murray, Utah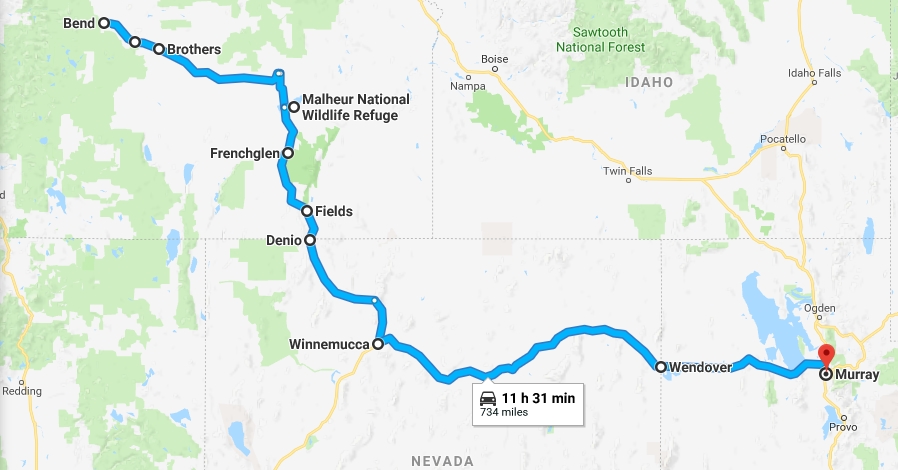 Day 7 of  my driving days was a long day through nearly 750 miles of high desert through Oregon and Nevada.  My destination was my old hometown of Murray, Utah.  The drive from Bend, OR to Denio, NV is pretty much through high desert.  I took the Frenchglen Highway, which was a beautiful drive on a beautiful day. really not many places to stop along the way.  I'll have a separate post about the Frenchglen Highway (including Brothers, Frenchglen and Fields).  It had also been over 40 years since I had set foot in Nevada, so it was fun to get travel blog photos.  I spent the night at the home of one of my best friends and had dinner with some of my high school friends and their wives.  Great times!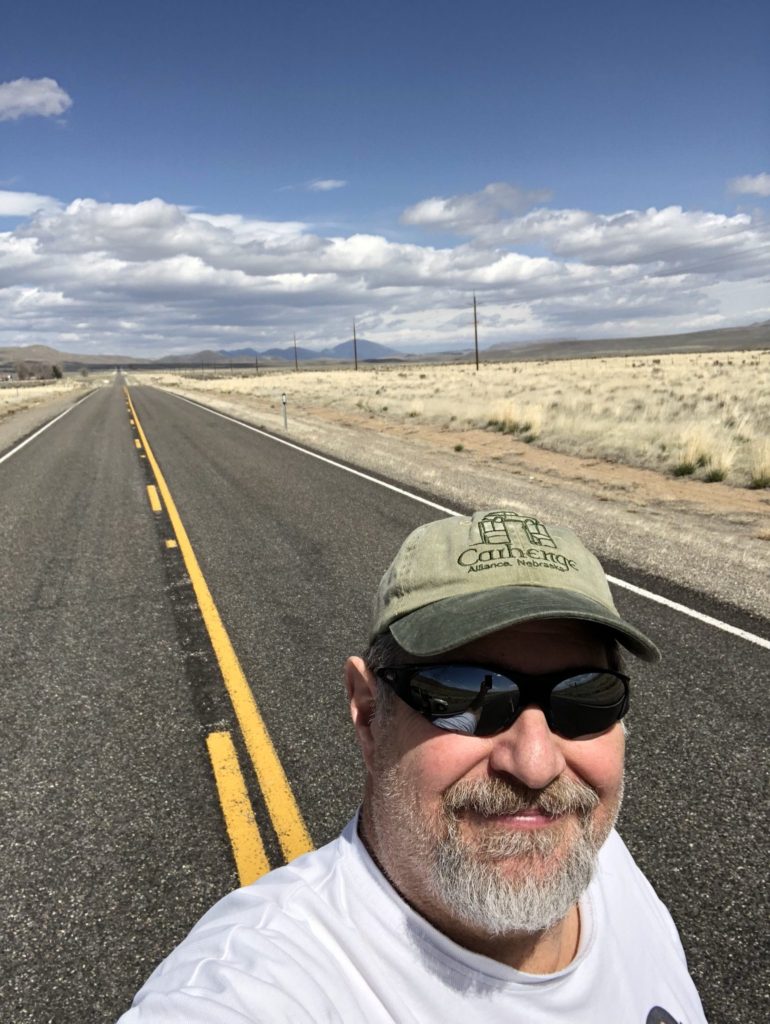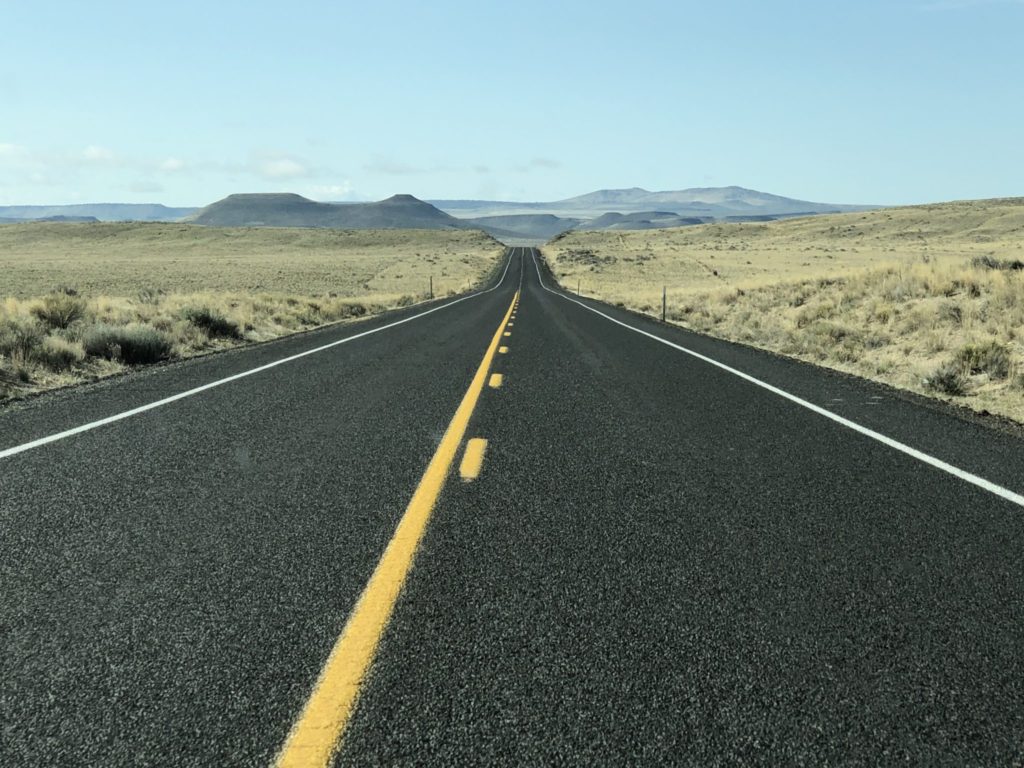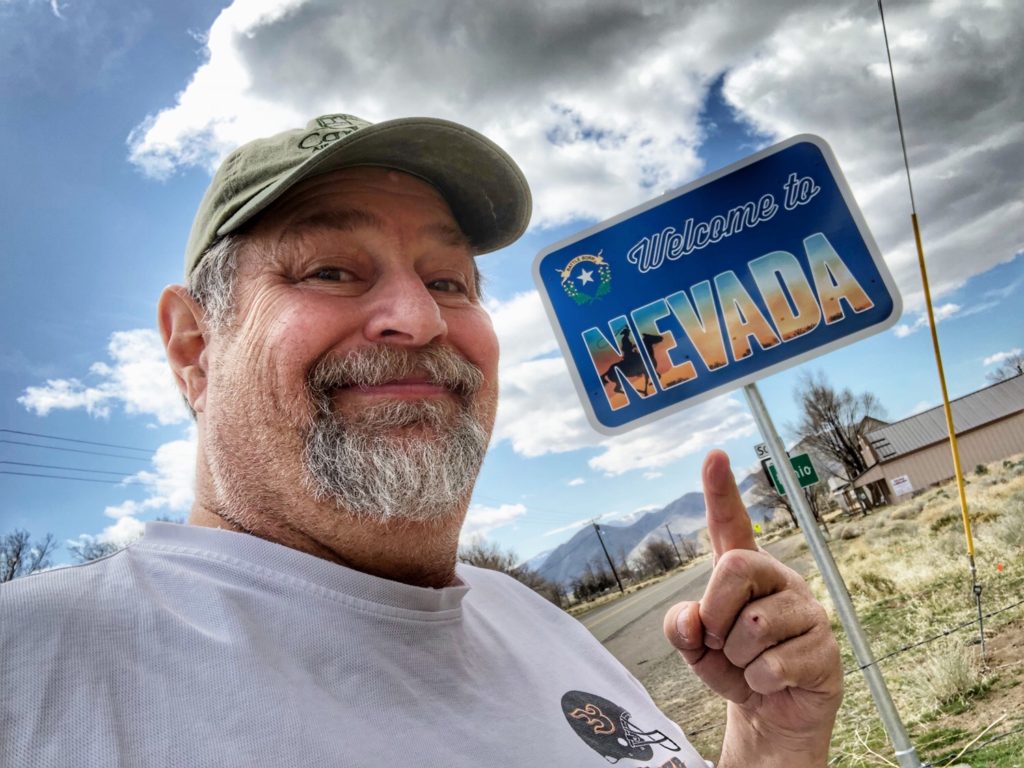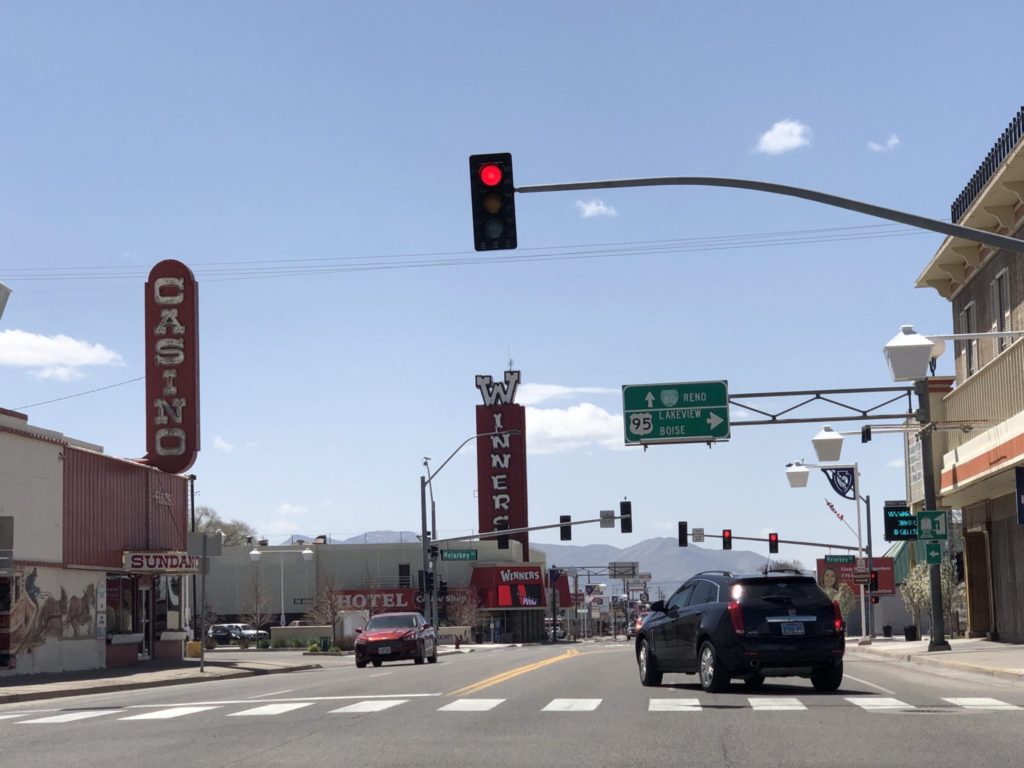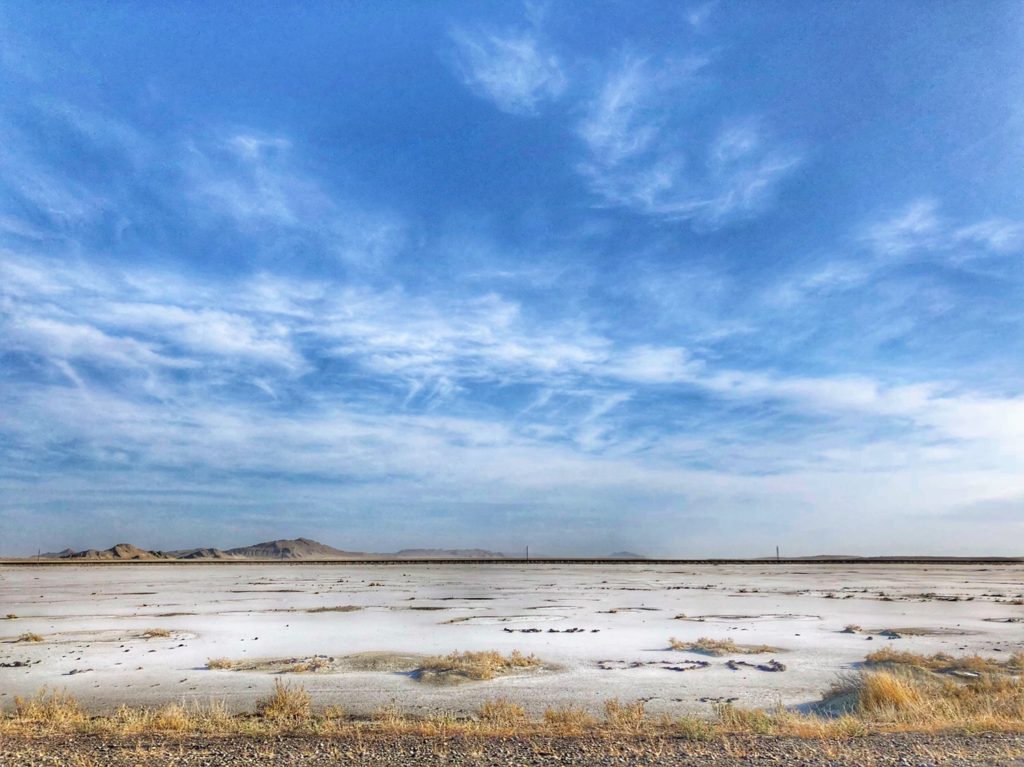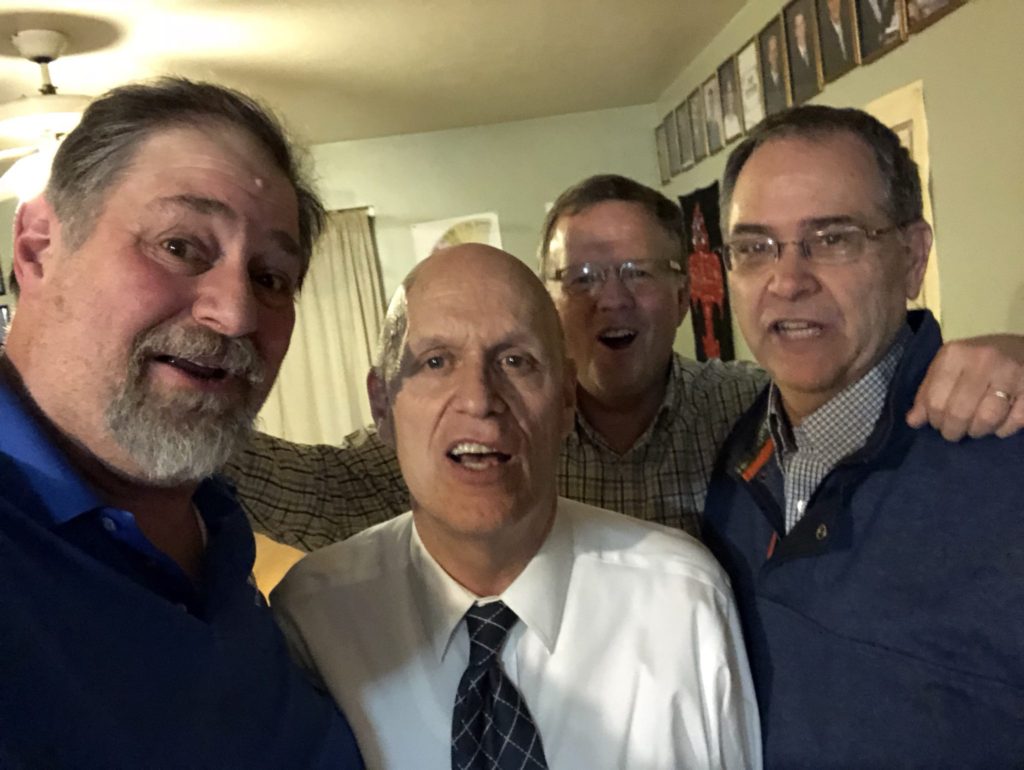 Travel Day 8 – Murray, Utah to Manitou Springs, Colorado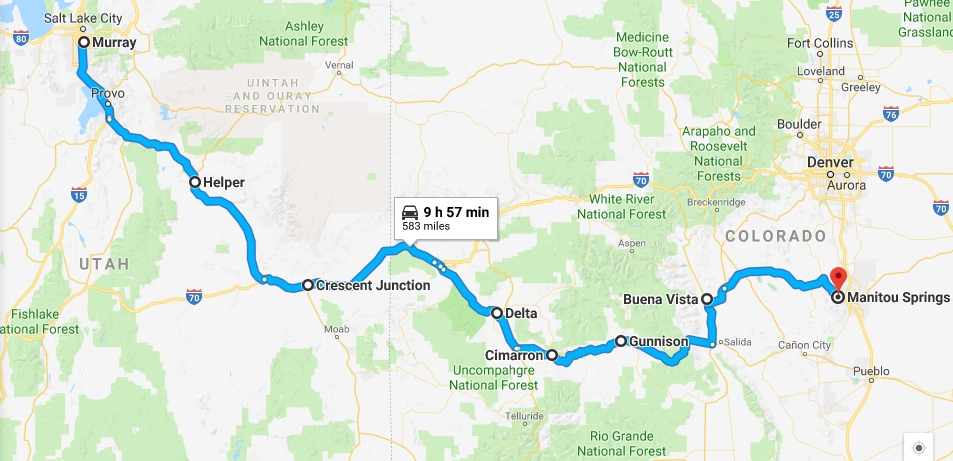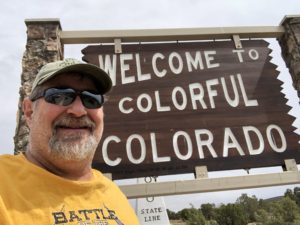 Day 8 of travel was another long  day as I drove nearly 600 miles from Murray, Utah to Manitou Springs, Colorado. This day once again took me through deserts, high deserts, mountain passes and into some beautiful country. I hit the town of Helper, UT which is nestled in a canyon and was a railroad and mining town.  Also passed through Price.  When working for a record and tape rack jobber back in 1974-75, I made weekly trips to Helper and Price.  Things have changed considerably. Crescent Junction had a unique place, Papa Joe's, which I'll write about separately.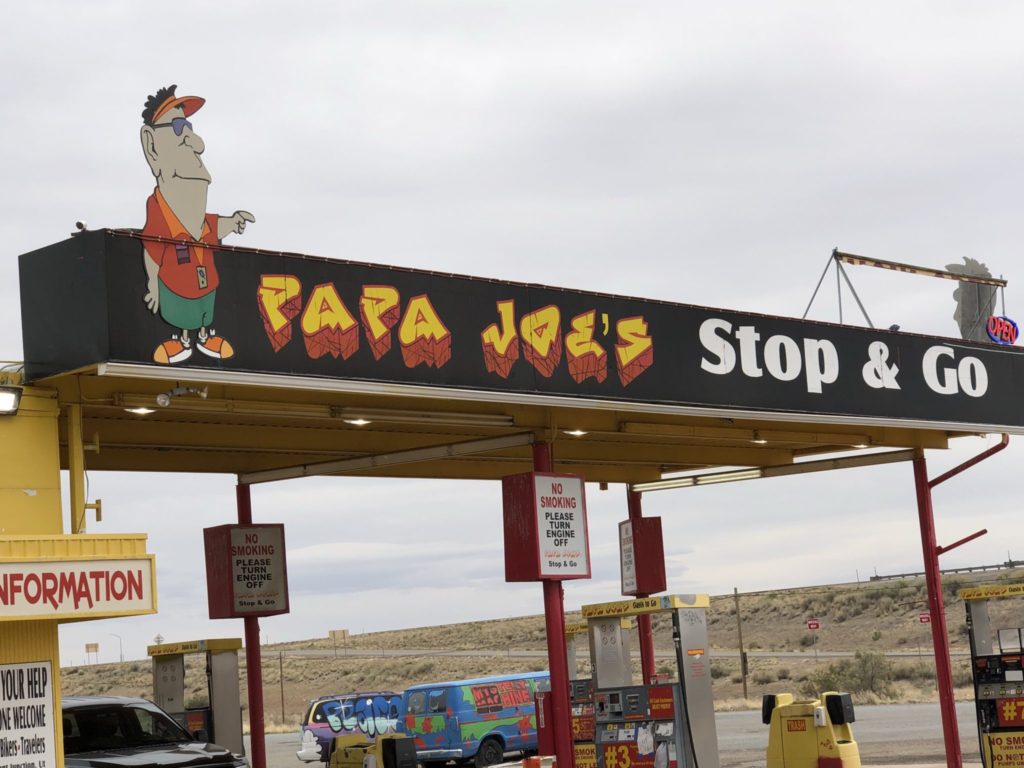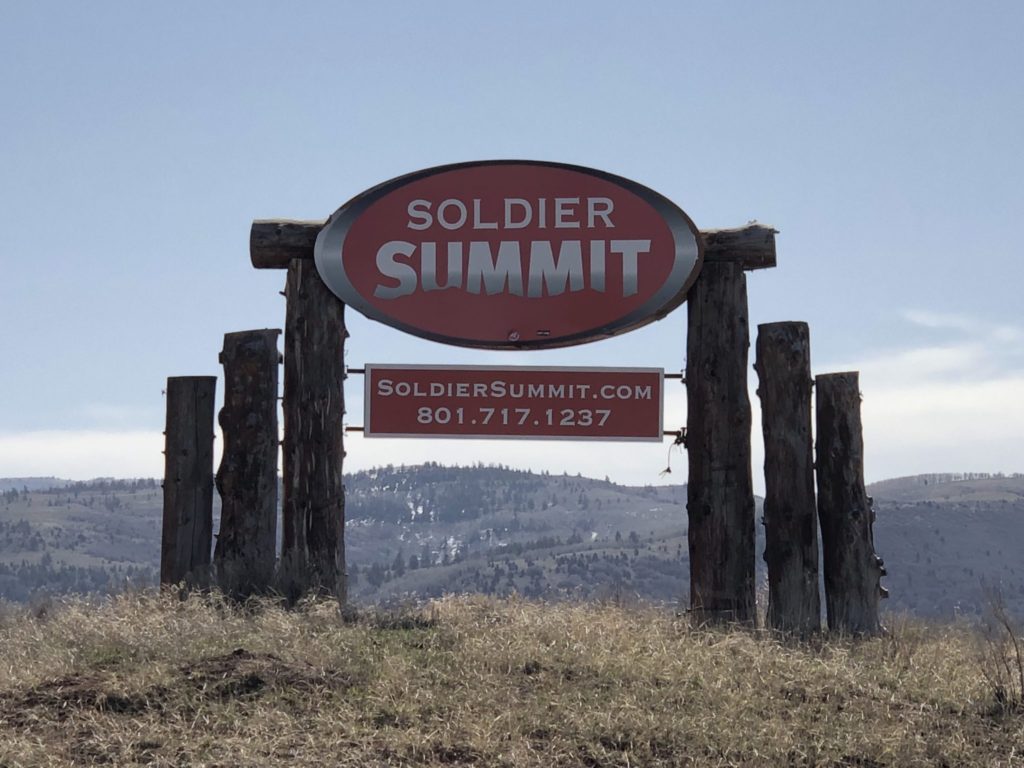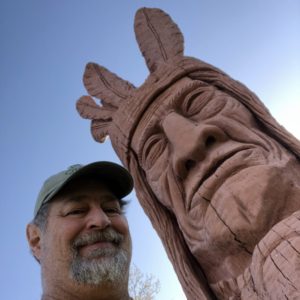 The drive from Grand Junction through Delta, Montrose, Gunnison and Buena Vista was absolutely beautiful (US Hwy 50), especially going over Monarch Pass at 11,312 feet in altitude. On the way down the hill towards Poncha Springs I even go to see a couple of mountain goats crossing the roads.
Once again, I stayed in a local motel.  Always interesting.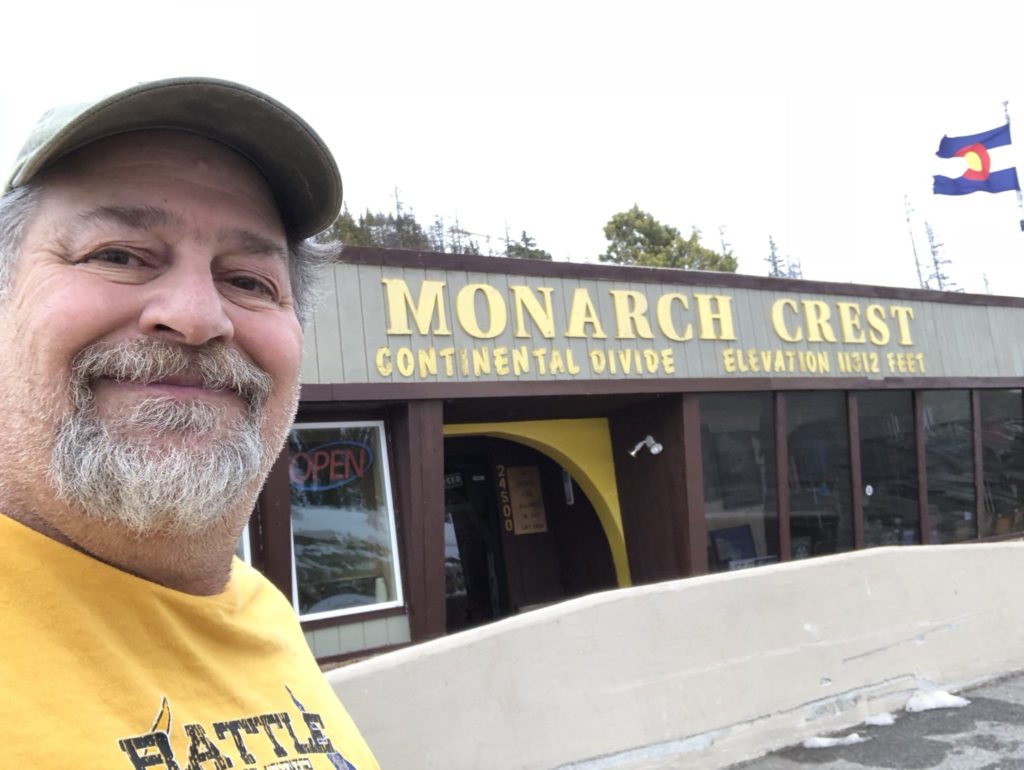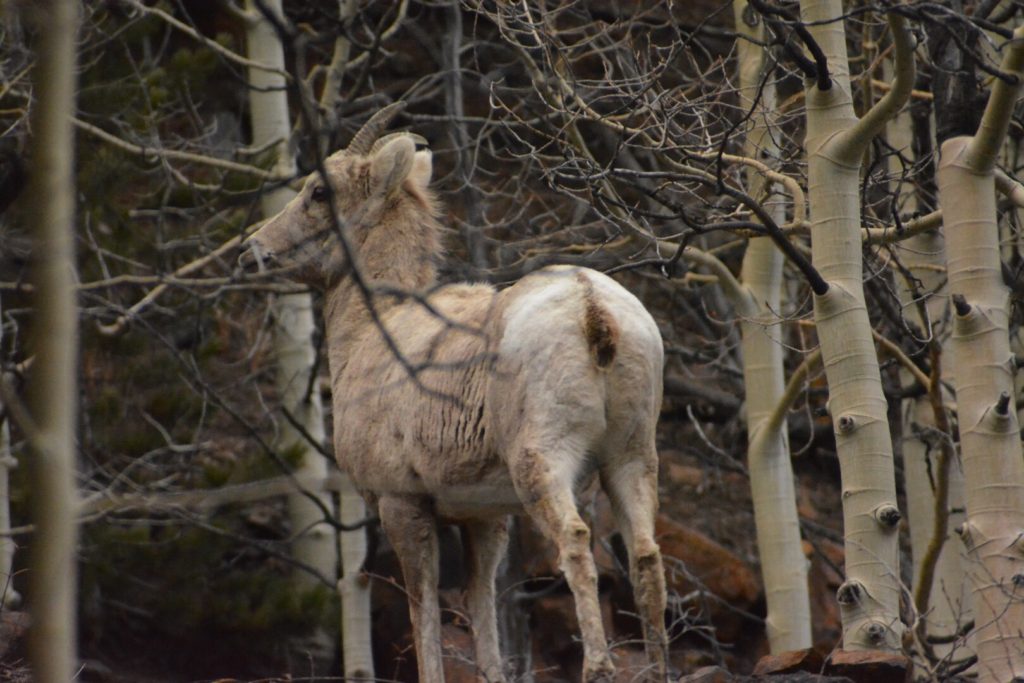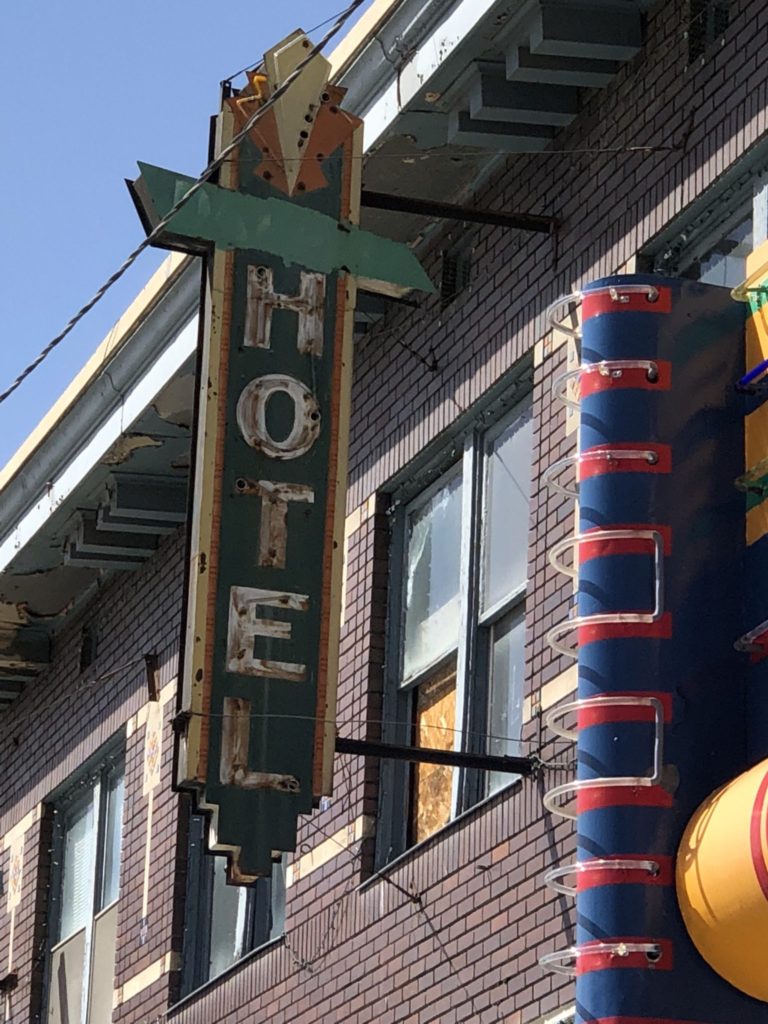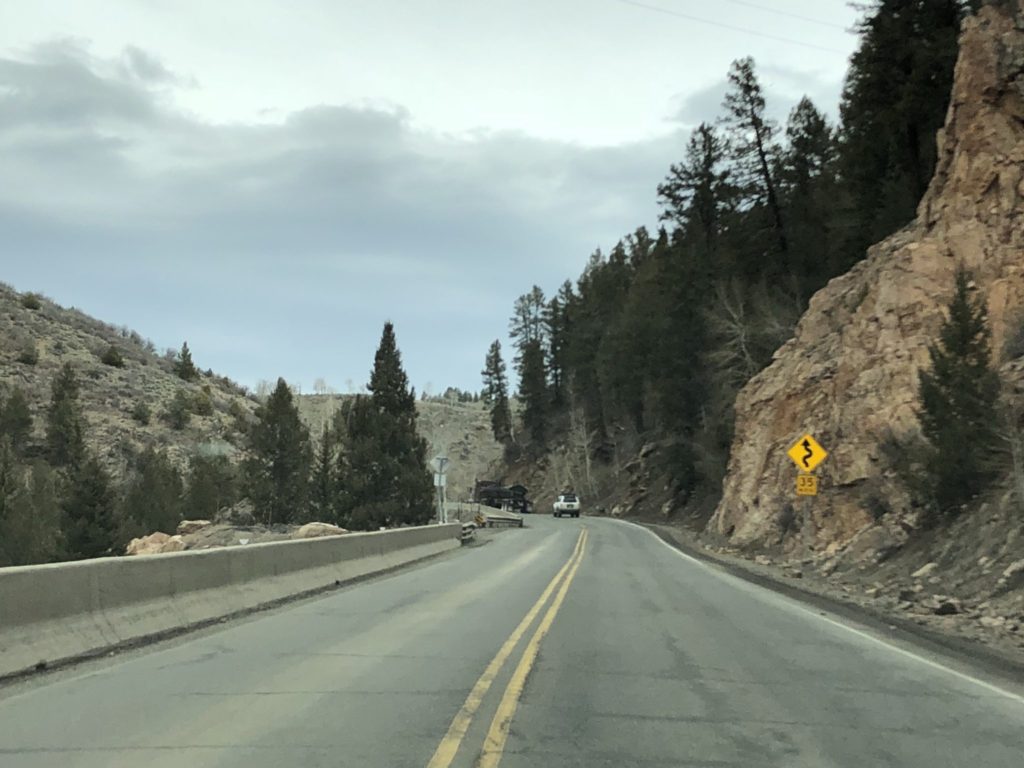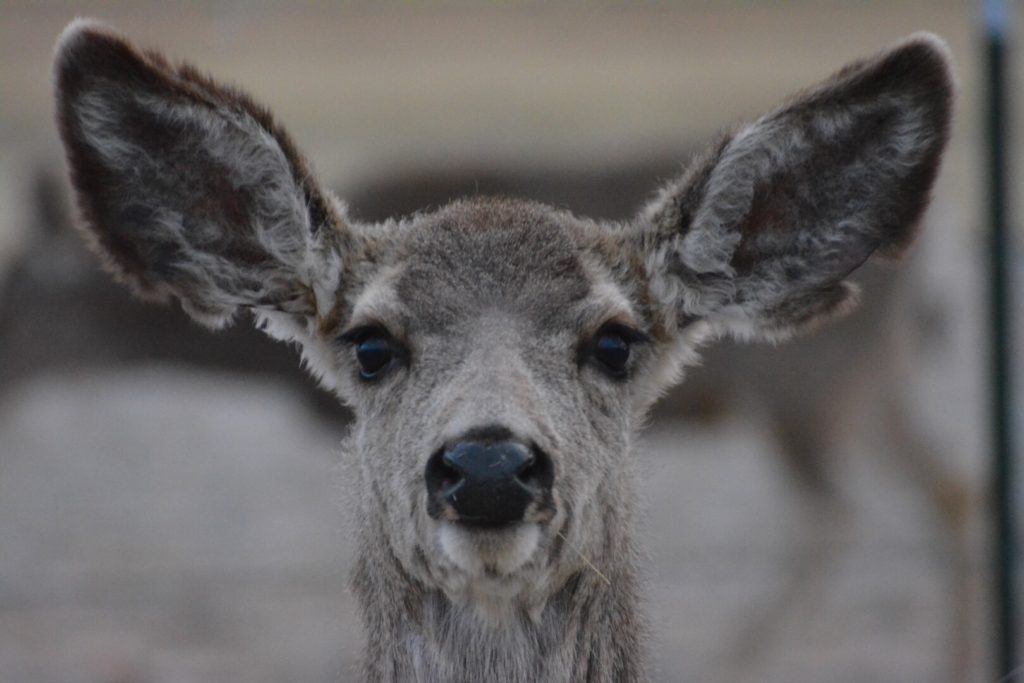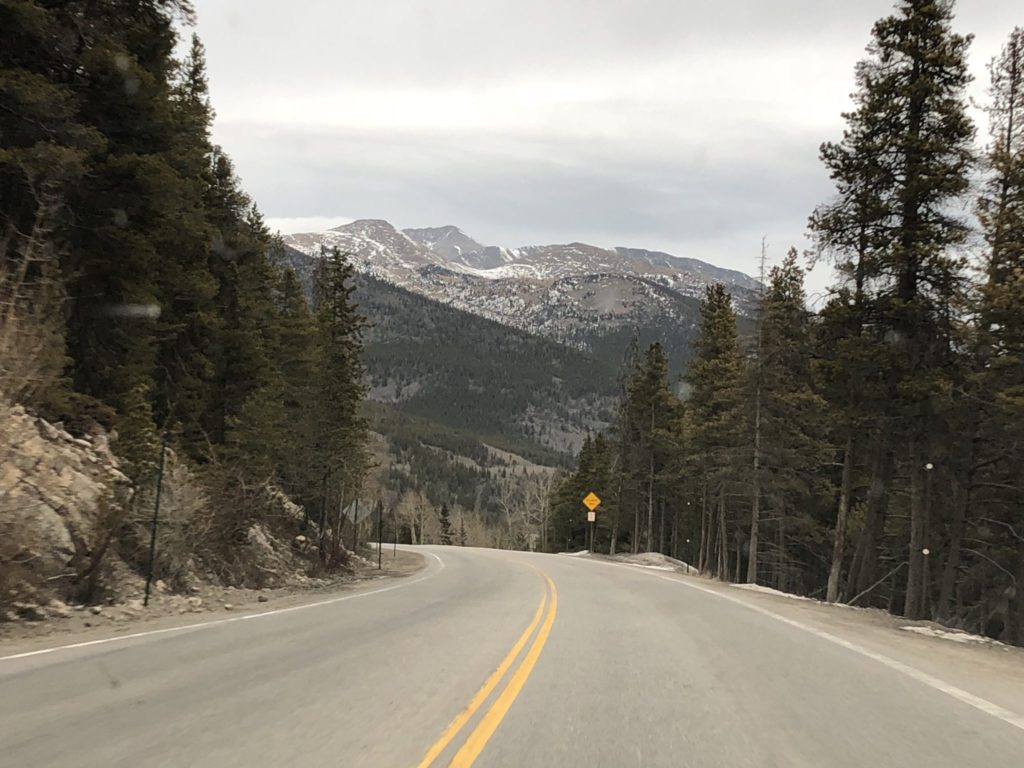 Travel Day 9 – Manitou Springs, Colorado to Kansas City, Missouri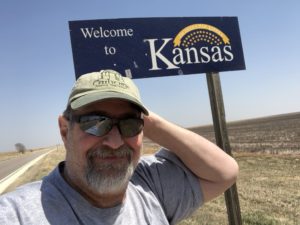 Talk about a long, straight drive.  Made the trip from Manitou Springs, after a visit to Garden of the Gods, (which I'll write about in a separate post), and went through the deserts of eastern Colorado and Western Kansas on a super windy and dusty day.  Did catch a pretty amazing sunset as a result of the dust storms.  I decided to really go back roads on this leg of the trip by taking the straight as an arrow drive on Colorado Hwy 94 through Yoder, Rush and Punkin Center.  The highway eventually met US Hwy 287 near Wild Horse, CO. Basically, the highway was 85.5 miles long running almost perfectly west to east the entire length.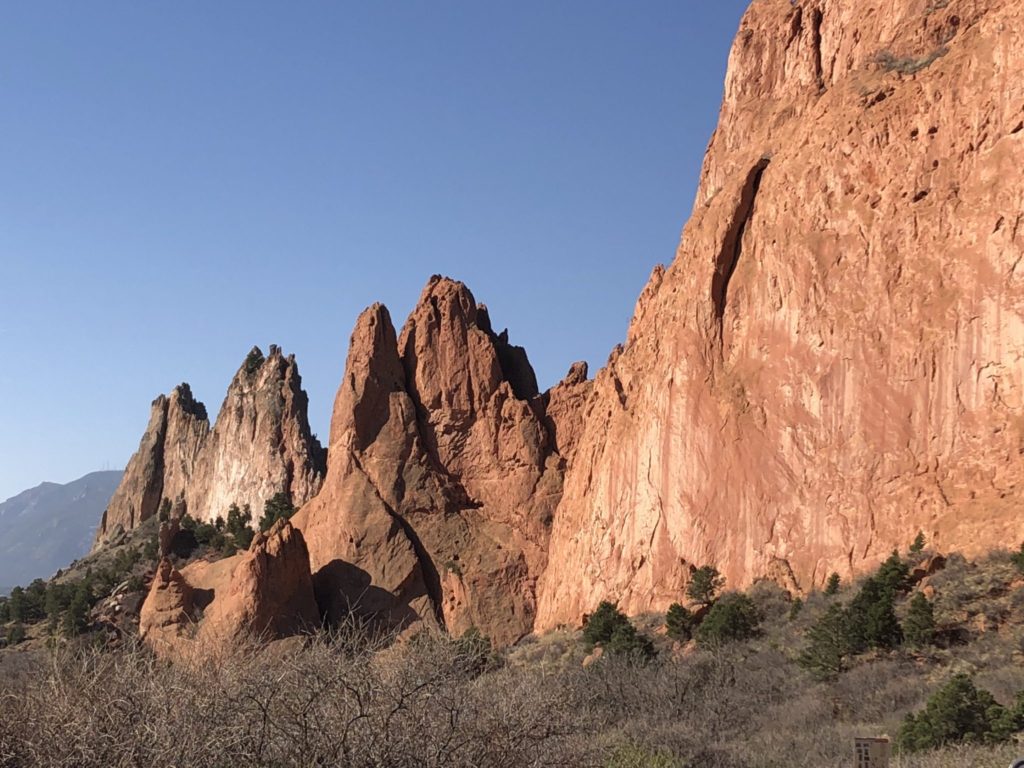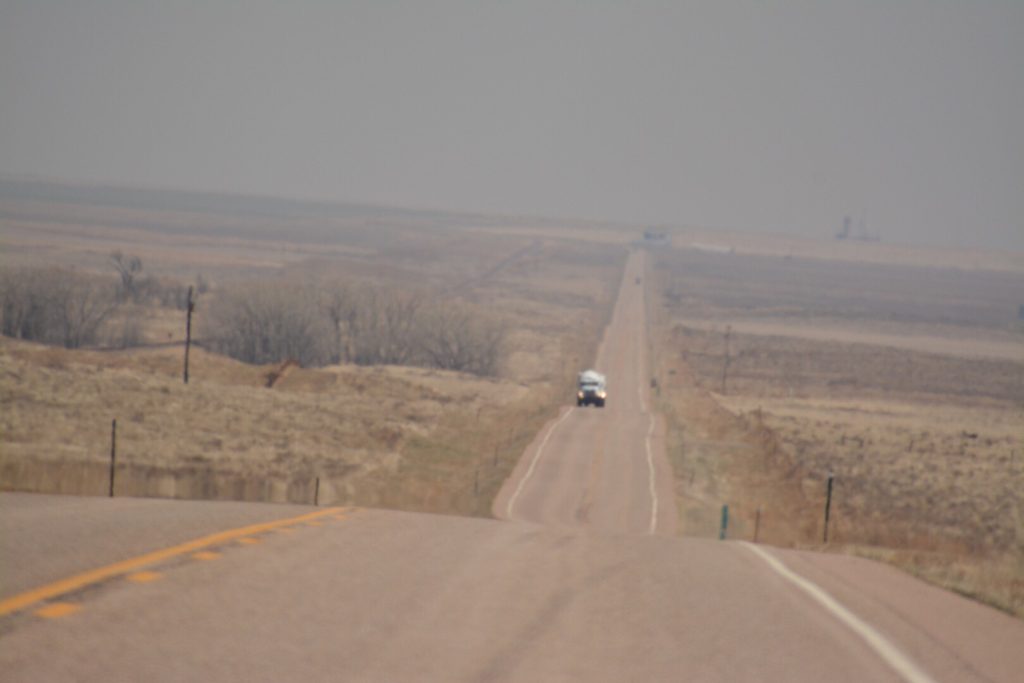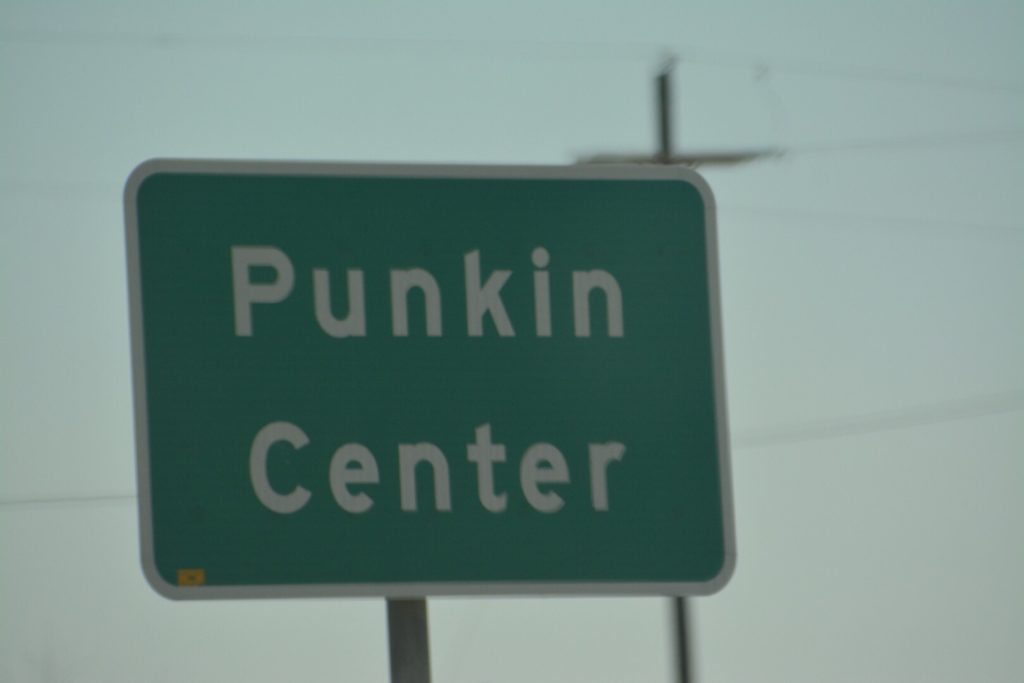 I finally got to stop at a place to eat in Kit Carson, Colorado and then continued east on US 40 in Kansas through Cheyenne Wells, Sharon Springs and Oakley, where I got on to Interstate 70 to finish up the ride into Kansas City.   I was fortunate to stay with my good friend Brad Sweeten in KC.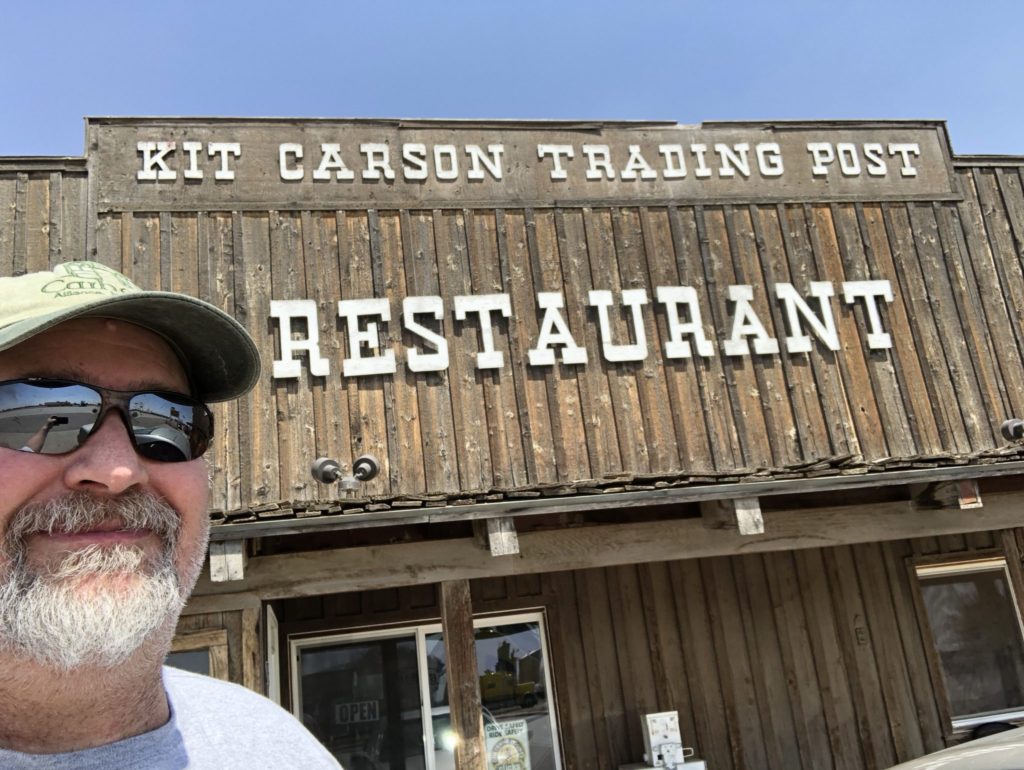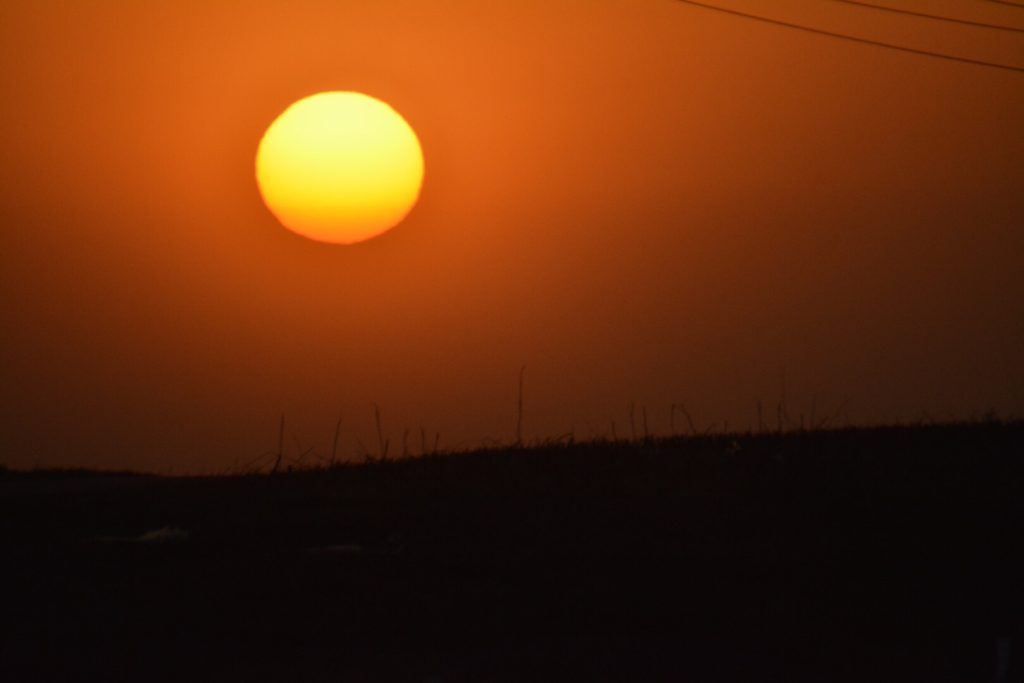 Travel Day 10 – Kansas City, Missouri to home in Lexington, Kentucky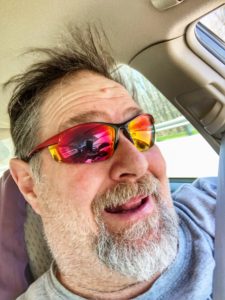 On the last day it was pretty much straight through driving. I enjoyed another beautiful sunrise east of Kansas City and then just made my way home with a couple of restroom and gas stops along the way.  What a long, wonderful trip it was!
Over 6000 miles, 14 states, 5 motels, lots of friends and time with family. I traveled through blizzards, rainstorms, snow covered mountain passes, high desert, long lonely highways. Enjoyed sunsets, sunrises, good meals at local places.  Saw eagles, mountain goats, mule deer, hawks and assortment of water fowl.  And, of course, a variety of roadside attractions along the way.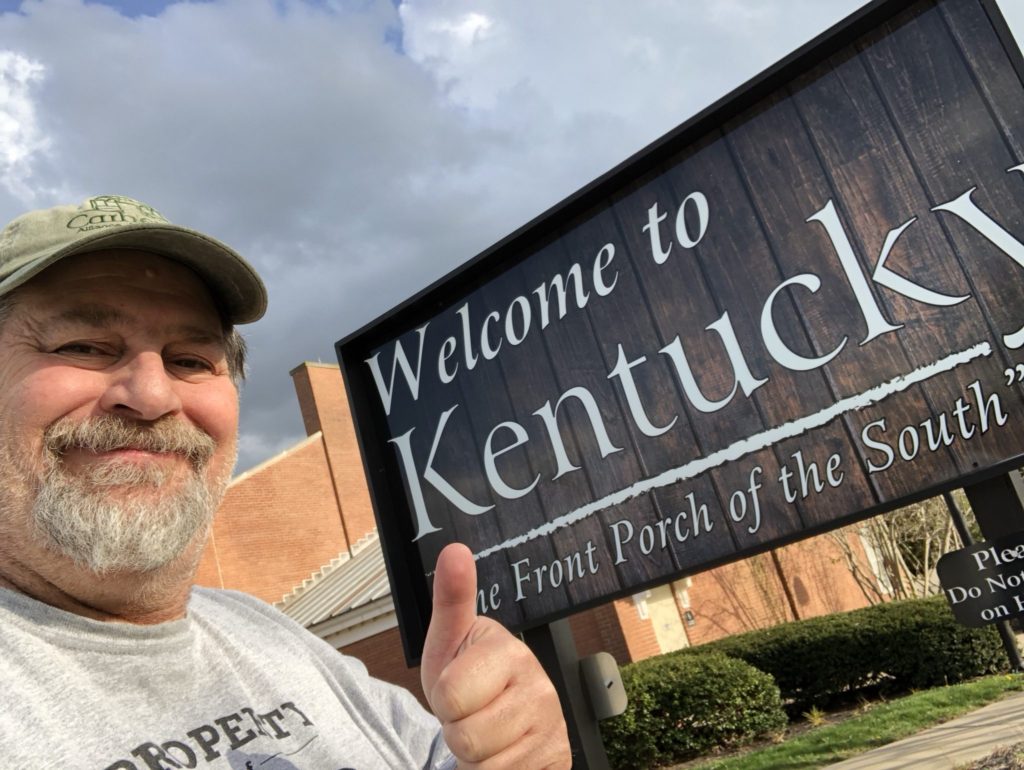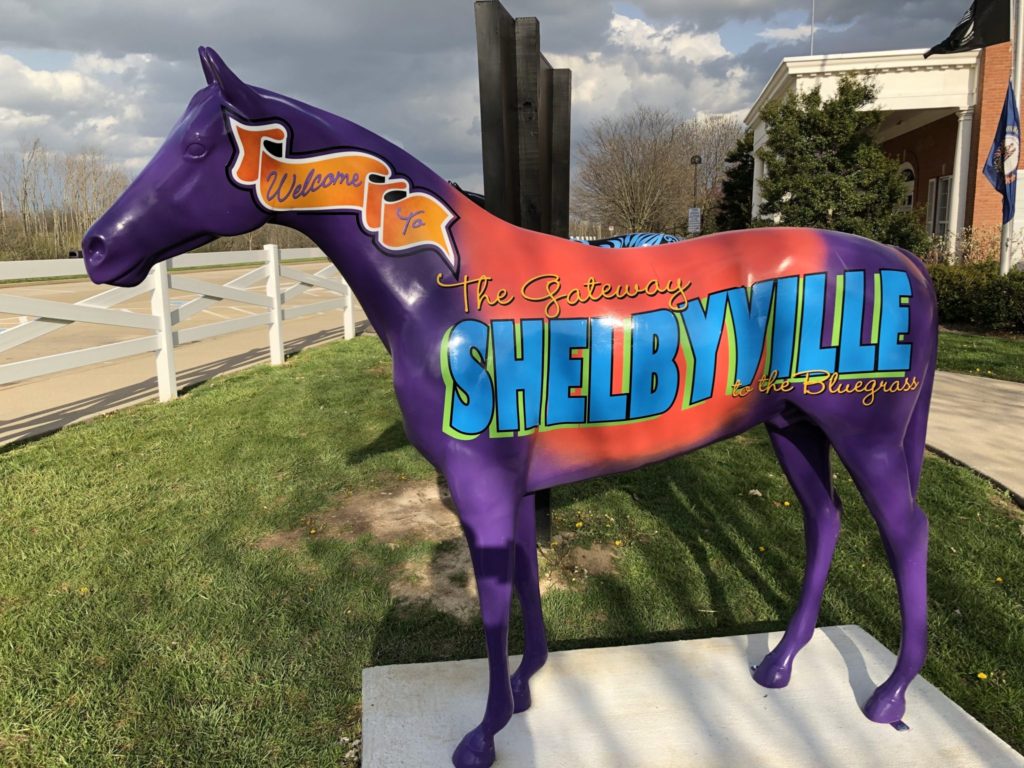 ENJOY THE RIDE!  CHOOSE HAPPY!
If you like what you see, you may want to check out my book: Less Beaten Paths of America: Unique Town Names, available on Amazon.  My second book, Less Beaten Paths of America: Quirky and Offbeat Roadside Attractions, is currently being worked on and I hope to make it available in late May or early June 2018. Click on the photo below for more details or to get a copy of the book.