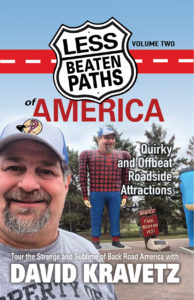 Still working hard on my new book, titled Less Beaten Paths of America: Quirky and Offbeat Roadside Attractions.
Writing a book is always a challenge.   It takes time to do it correctly and, unfortunately, I have had numerous other things tugging at my time over the past few months, which has put my release date later and later.
Well, I want you all to know that I am working diligently on the book and have a number of chapters completed.  When finished, this book will be well over 200 pages and chock full of color photos of some of America's offbeat roadside attractions.
Check out Book 1: Less Beaten Paths of America: Unique Town Names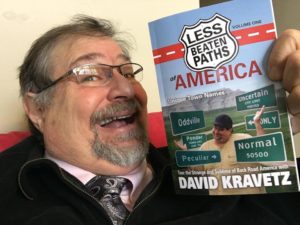 Some of what you'll see in Book 2
Here is a brief overview of many of the chapters (and even a few photos) to whet your whistles.
Chapter 1: Paul Bunyan Across America – including the story of how my wanderlust started as a youth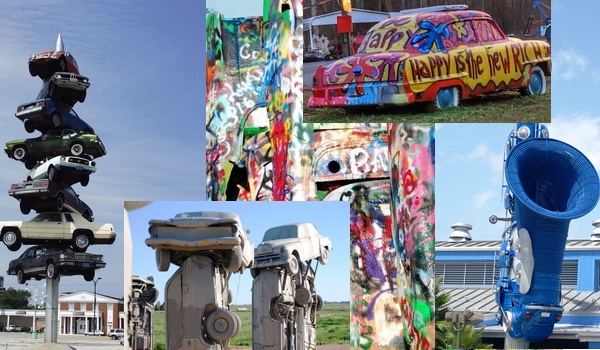 Chapter 2: Quirky Car Art – A tour to some of the wonderful "car art" places in America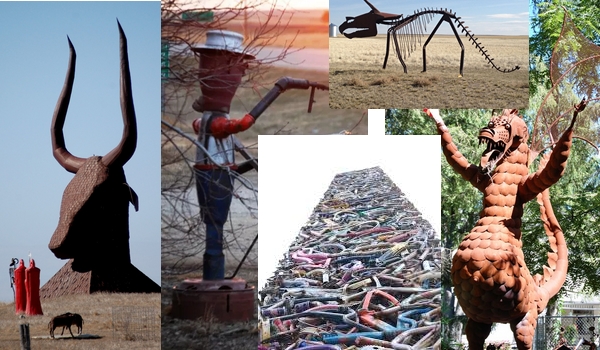 Chapter 3: Amazing Scrap Metal Art – America's artists are ingenious in their use of scrap metal to make things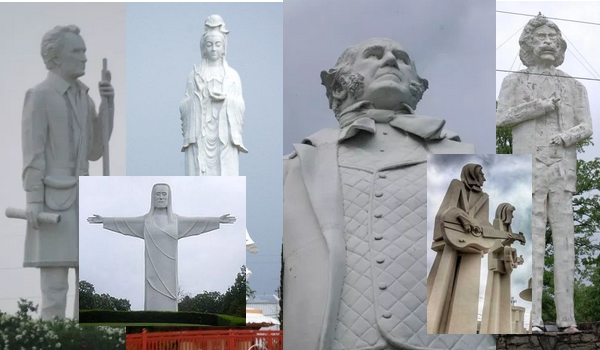 Chapter 4: America's Giants – Some of America's tallest statues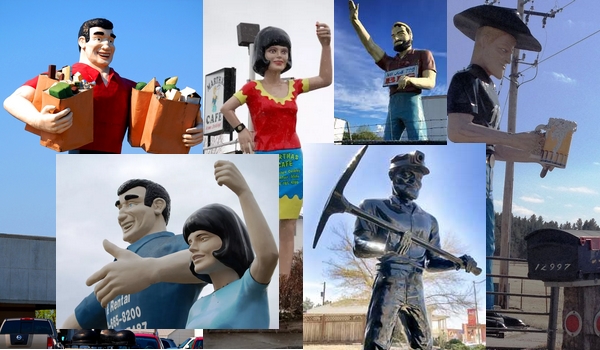 Chapter 5: Muffler Men, Uniroyal Gals and Big John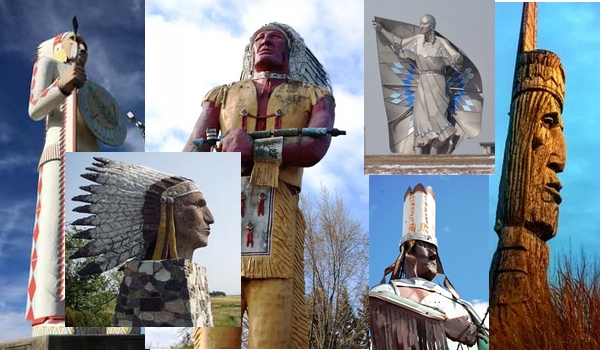 Chapter 6: Big Indians (Statues of Native Americans)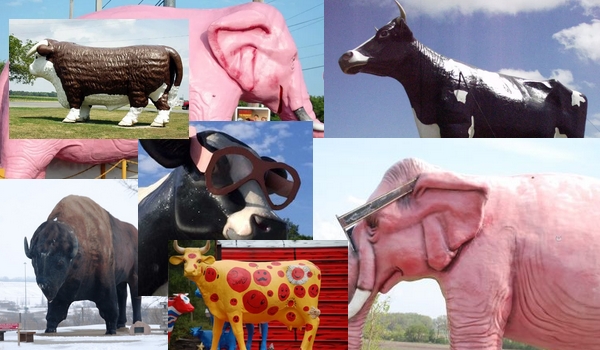 Chapter 7: Giant Cows and Pink Elephants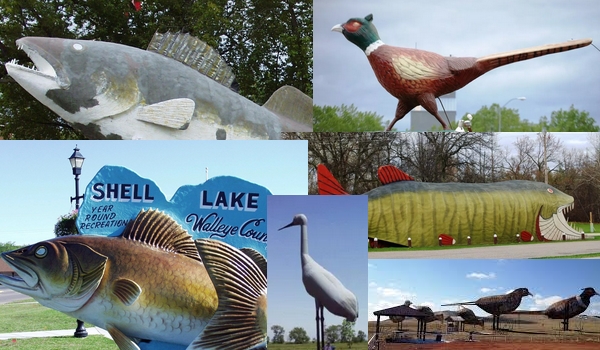 Chapter 8: Big Fish and Big Birds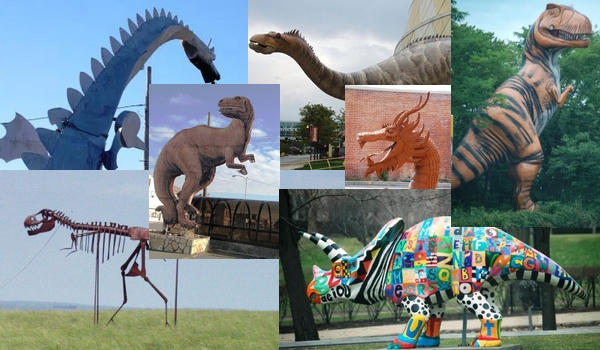 Chapter 9: Dinosaurs and Dragons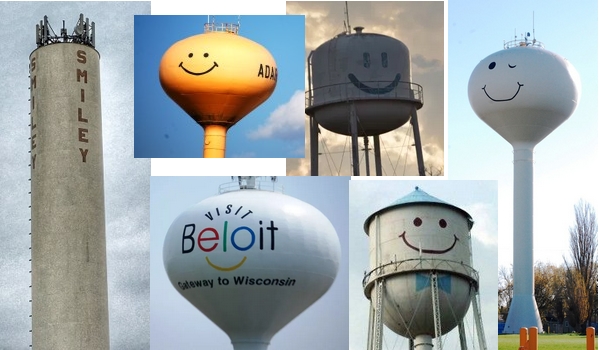 Chapter 10: Smiley Water Towers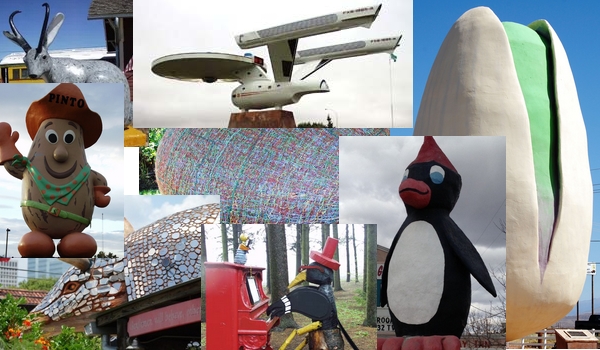 Chapter 11: The Really Offbeat Things – Giant Twineballs, Giant Pistachios, Giant Pinto Bean Guys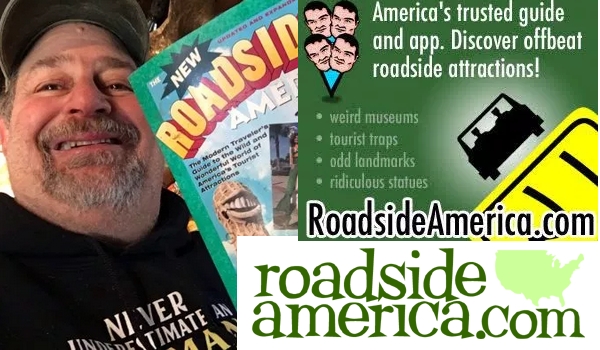 Chapter 12: The History of the Website – Roadside America.com and how to use the site to find your own quirky and offbeat attractions.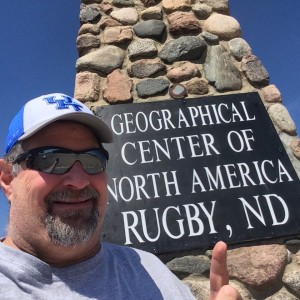 Check out my Amazon Author Page for more details.  Bookmark it for future reference.  I plan on a series of 12 books about my travels on the backroads of America.
Book 3: The Highways – A look at some of America's most amazing highways
Book 4: The National Parks and National Monuments
Book 5: Scrap Metal Giants and Other Road Art
Book 6: Tourist Traps, Unique Museums, Offbeat Eateries and more
Book 7: Mural Towns, Graffiti Walls and Wall Art Across America and Canada
Book 8: Geologic Wonders
Book 9: Beyond Description – The Really Strange, Fun and Unique
Book 10: Buildings, Bridges and Other Structures
Book 11: Other Stories from the Road
Book 12: From Sea to Shining Sea – Scenes of America – A Photo Book