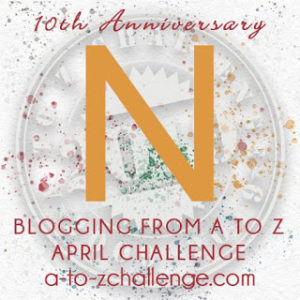 (Editor's Note:  For  my  2019  posts,  I will be posting photos from my travels in 2018.  I visited 26 states and drive over 13,000 miles in 2018.  These posts will feature of few of the road signs and business signs I came across, as well as some stories behind them. )
There are many road signs and store front signs to be seen across this magnificent country.  The endlessly marvelous variety of signs and places always has me camera ready.  Here are some of the Many signs I found along the way, including some that say Many!  Enjoy the Read. Enjoy the Ride.
Nashboro Motel, Goodlettsville, Tennessee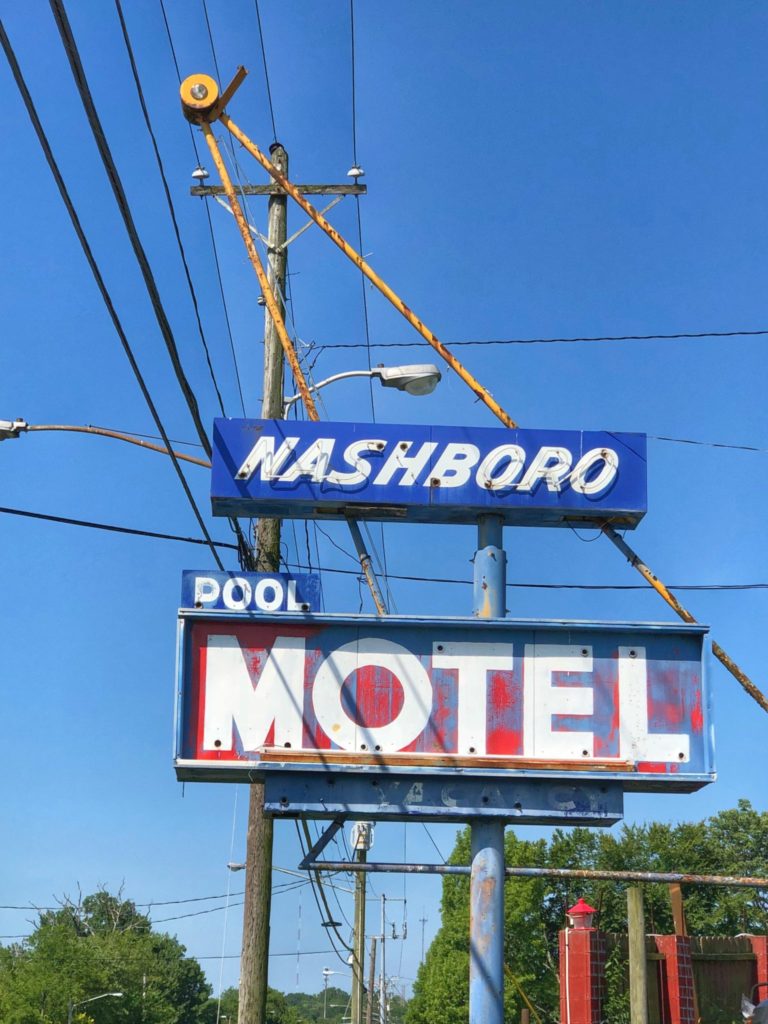 It probably ain't fancy and maybe even a place you won't want to stay.  But the name is great!  For years I have referred to Nashville as "Nashvegas," but got a kick out of this sign when heading into Nashville on US Highway 41.  I turned around to go get this shot of a uniquely named motel.   I don't offer any recommendations…unless you want a fun photo.
Nevada Sign, Denio, Nevada
Prior to this stop in Denio, Nevada in April 2018, I hadn't been in Nevada since my days as a driver for Nava-Hopi Tours in Flagstaff in 1983.  Yep…it had been 35 years since visiting the great state of Nevada. I crossed this state from Denio on NV 140, through into Winnemucca on US Route 95 and then traveled on Interstate 80 through Elko and Wendover on my way to my old hometown of Murray, Utah.  As for Denio, Nevada, it sits in the high desert on the border with Oregon.  There are a couple of places there and a store, a couple of miles away at Denio Junction.
Napoleon Scenic Byway to Space, Napoleon, Mississippi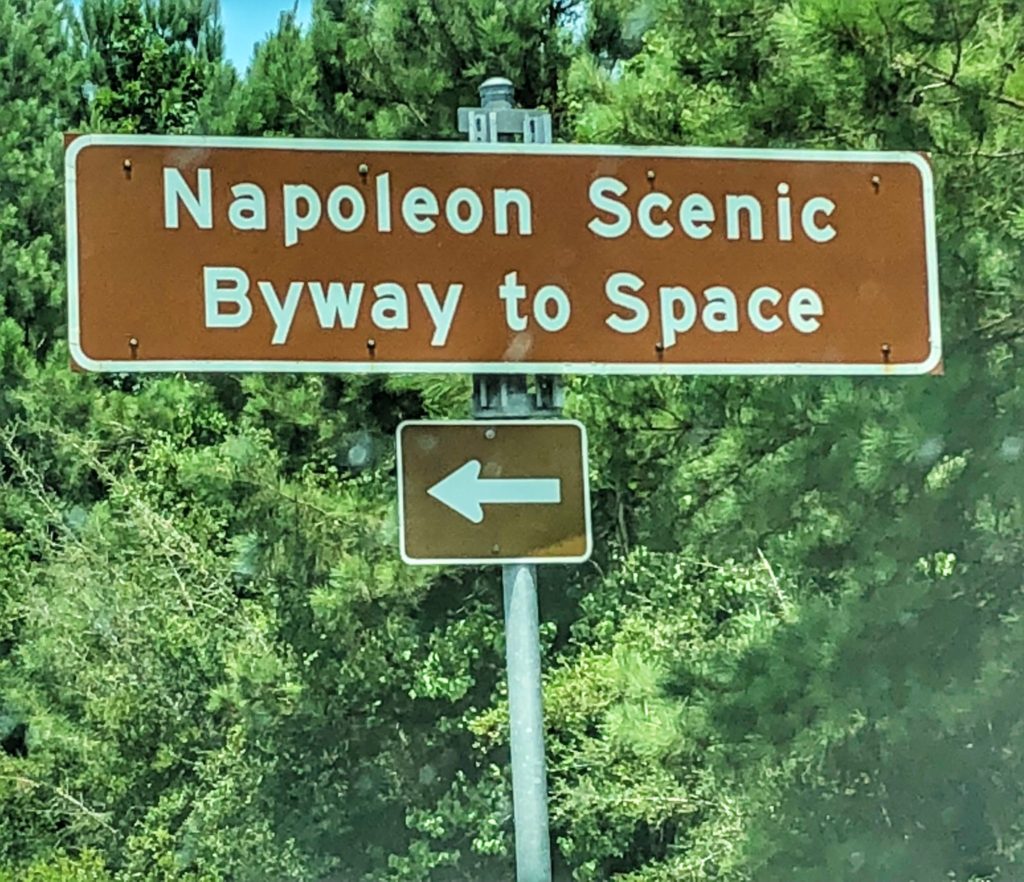 On my way west on US 90 in southern Mississippi, I came across this sign.  It was so interesting …  a scenic byway to space.  Just north of US 90 and a few miles east of the Louisiana Border is the John C. Stennis Space Center, a NASA Rocket Testing Facility.  In association with the surrounding areas of the Stennis Space Center, Hancock County, Mississippi created a number of scenic routes through the wildlife rich wetlands (in the Spirit of the Old Spanish Trail, which was the shortest route from St. Augustine, Florida to San Diego, California).  US 90 is designated as the Old Spanish Trail.  The county has designated eight scenic byways in the area around the space center, including six of which have the "Scenic Byway to Space" name. Napoleon is now unpopulated and never really had a population of more than 100 since its founding in the early 1800s.  As for the highway, I never made it to space…still earthbound.
Nixon, Texas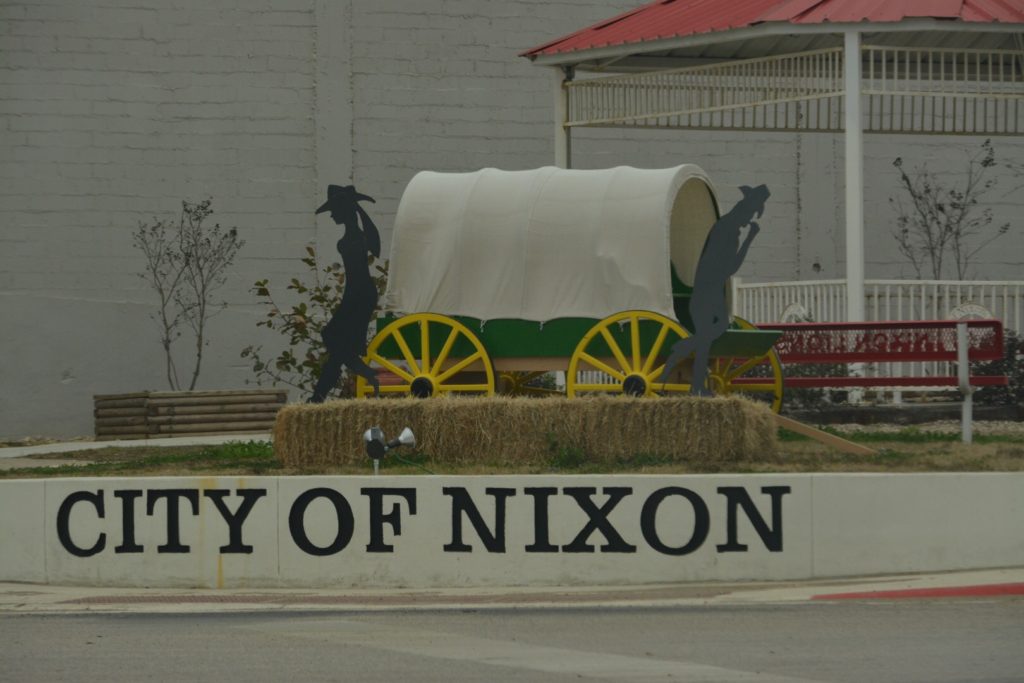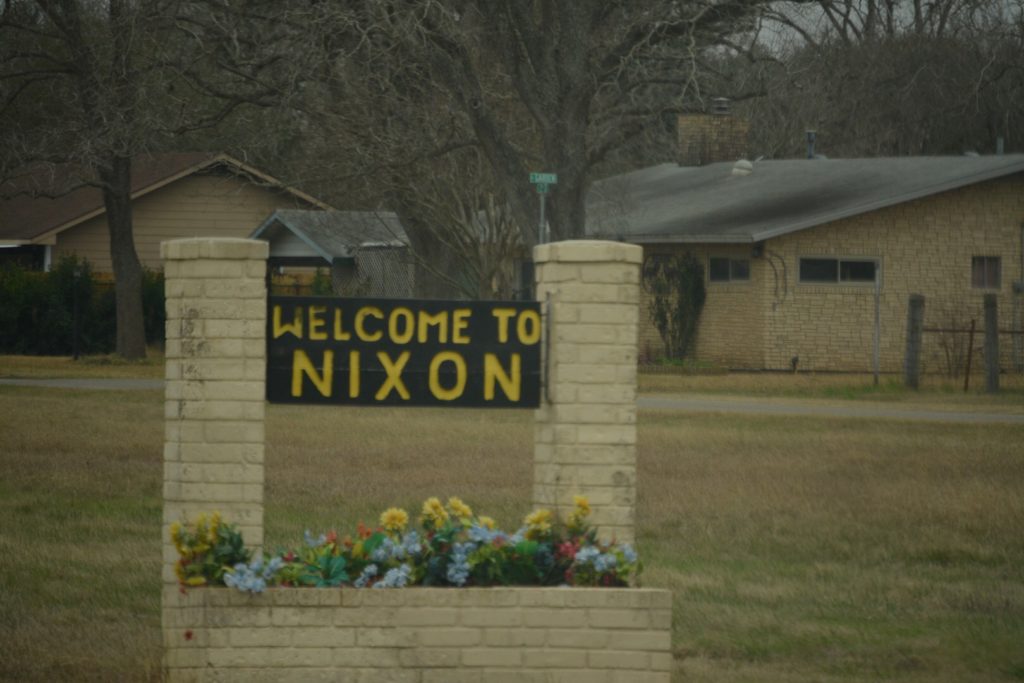 I grew up watching Richard Nixon on TV as youth.  I remember him as a President.  Nixon, Texas has nothing to do with him…  Nixon was founded in 1906 as Nixonville, when the Galveston, Harrisburg and San Antonio Railway built its lines through the John T. Nixon Ranch. The town sits in the counties of Wilson and Gonzales, and can be found at the intersection of US Highway 87, TX Highway 80 and Farm Road 1117.
Like what you see here? Well, there is lots more!  I currently have two books about offbeat and quirky places to take on your road trips. You can see both of my books at http://amzn.to/2ks6fQZ. Working on Book 3, coming in late Spring 2019!!