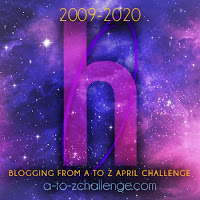 In early 2020 I traveled across the country with one of my daughters and three grandchildren.  We traveled 8154 miles through 20 states over the course of three weeks.  My A to Z posts this year will have the "8154" theme, which will also be the title of my forthcoming new book that will document the epic road trip.  Each entry will highlight a few stories with photos based on the alphabet and not the order of the trip.  I hope you will enjoy this bouncy ride across the back roads of America.  Please enjoy the H Stories. (all photography by David "Sumoflam" Kravetz)
Hamburg, Iowa
Hamburg, Iowa is a small town just off of Interstate 29 and a few miles north of the Missouri border and a miles southeast of the Nebraska border.  The small town is quaint and has some great places to visit. Along with the scenes below, I should note that it is home to Stoner Drug and more.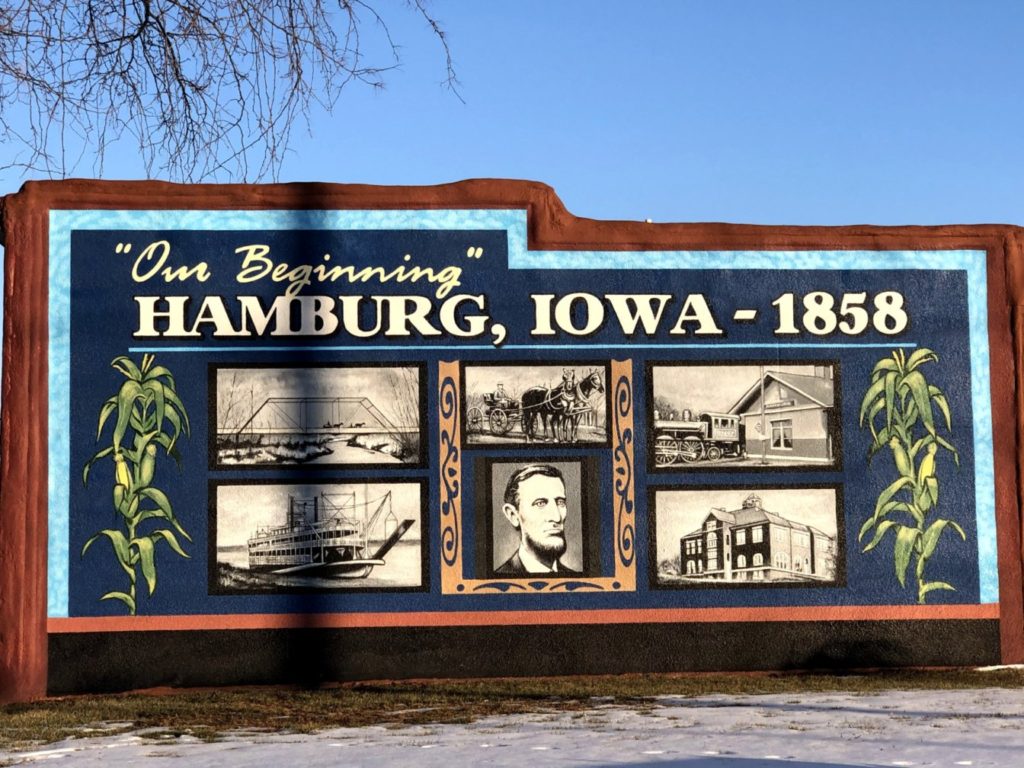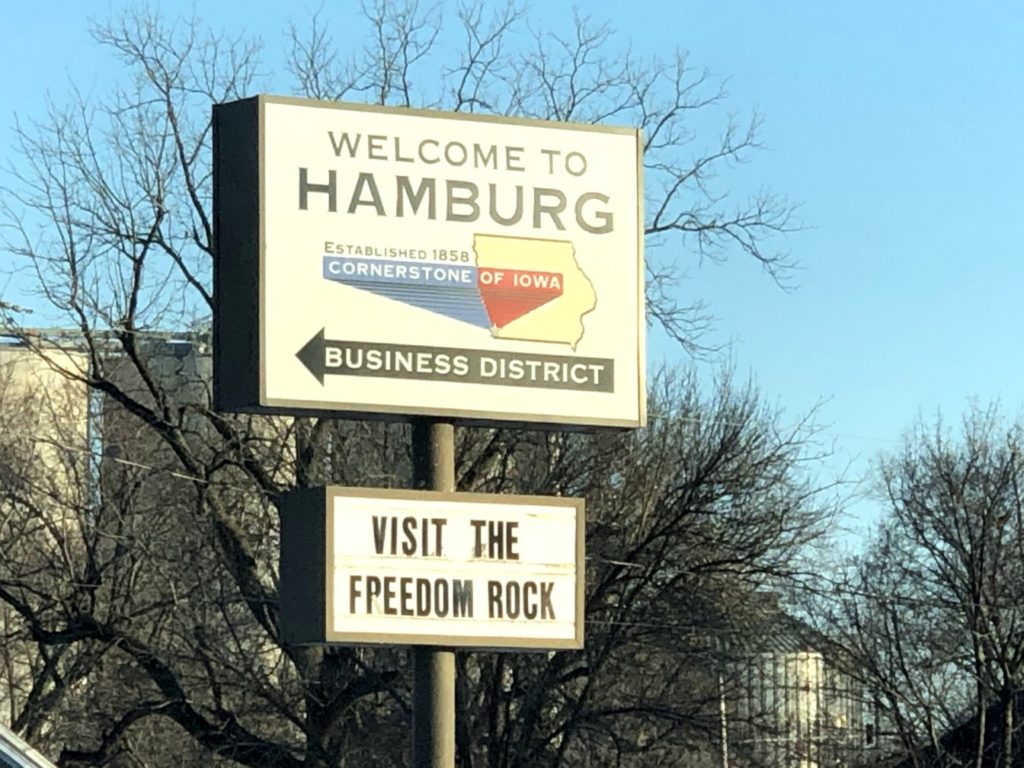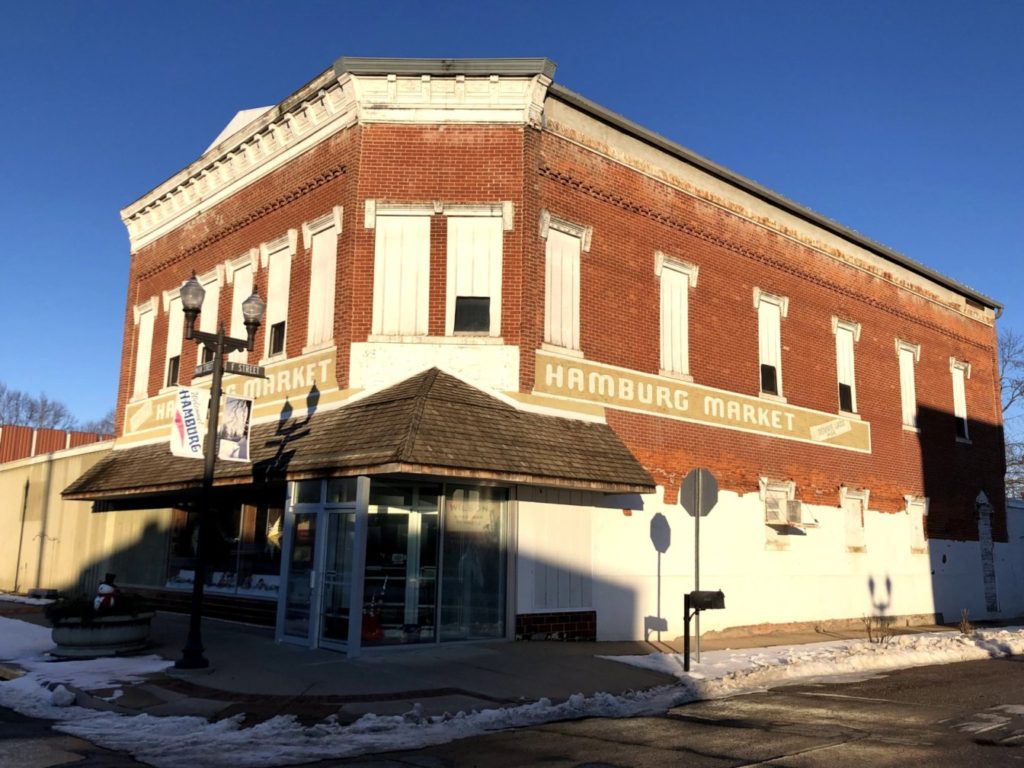 Hogdaddy's Saloon – Old Shawneetown, Illinois
Don't know much about this place, but it had a great wall advertisement!
Happy, Texas
On this long 8000 mile trip, one place set into ice in my agenda was Happy, Texas.  I am always looking for something happy.  I love their mantra: The Town Without a Frown.  Happy is not a big place.  It only has about 680 people.  Its name is derived from a local stream called Happy Draw, which was named by 19th Century cowboys who were happy to find water there.  Hopefully, some of the photos below will make you happy!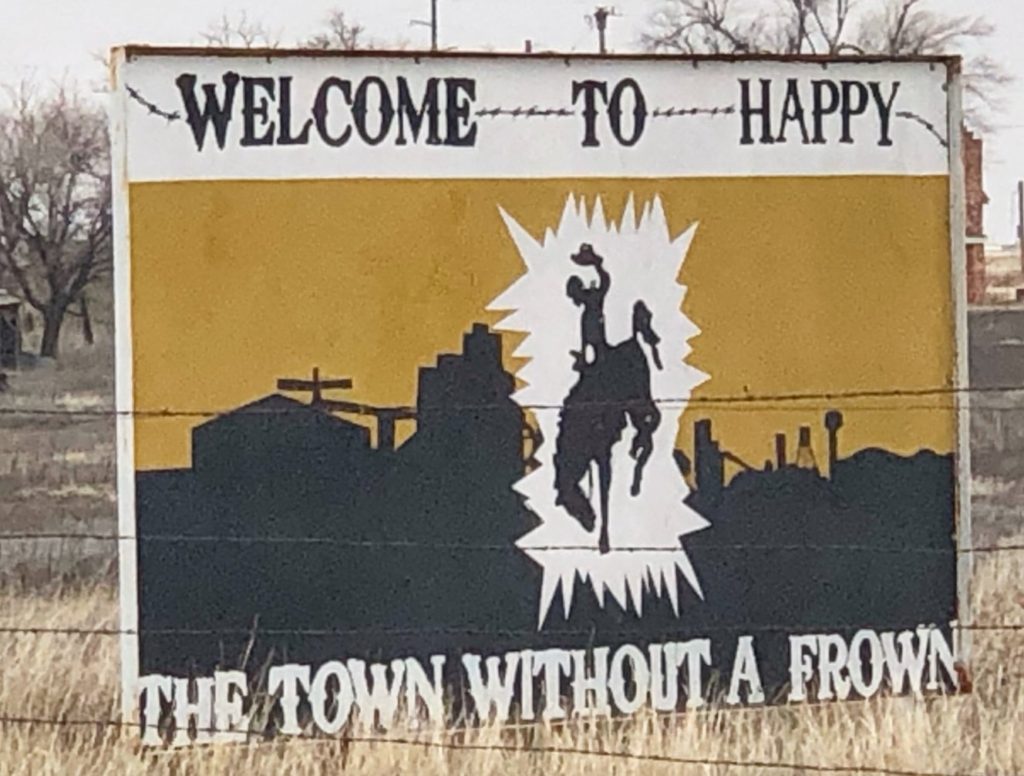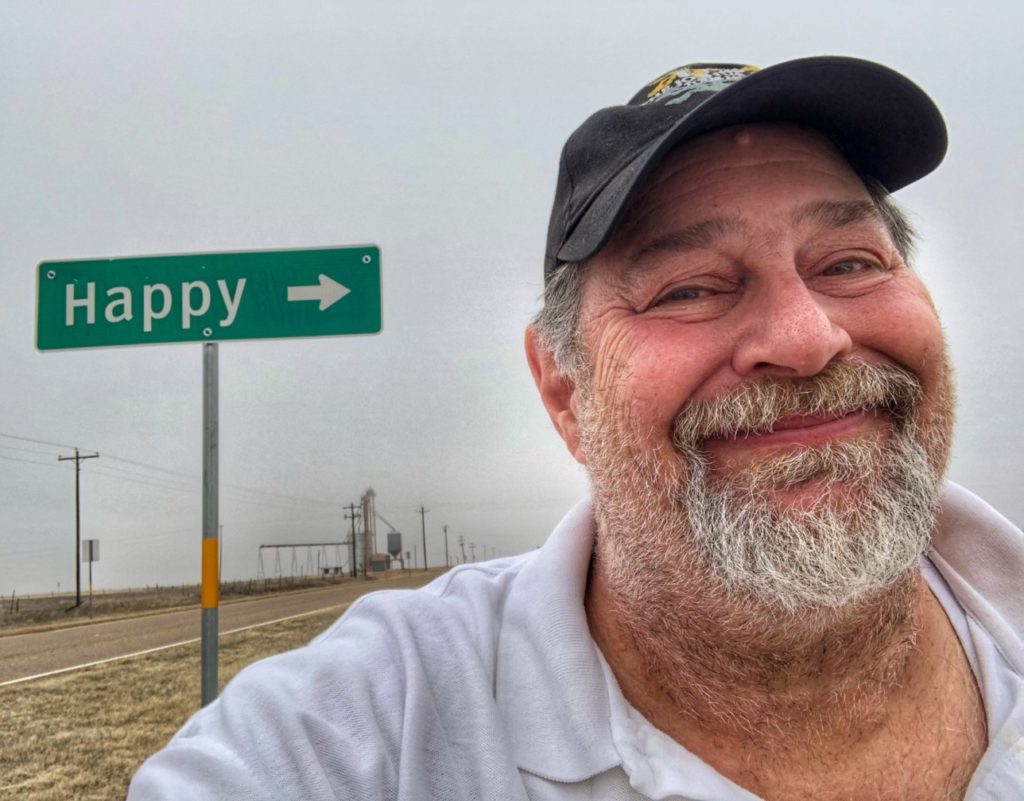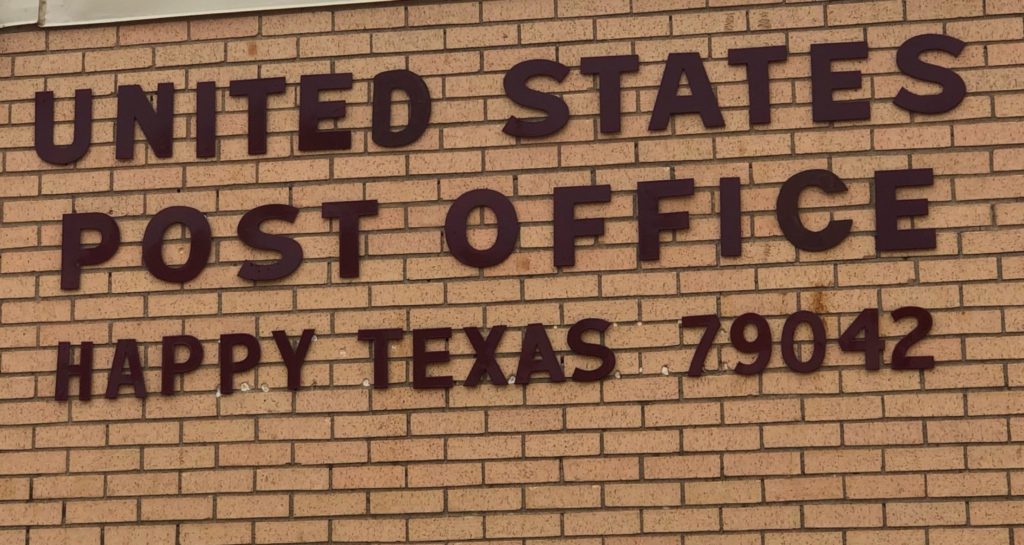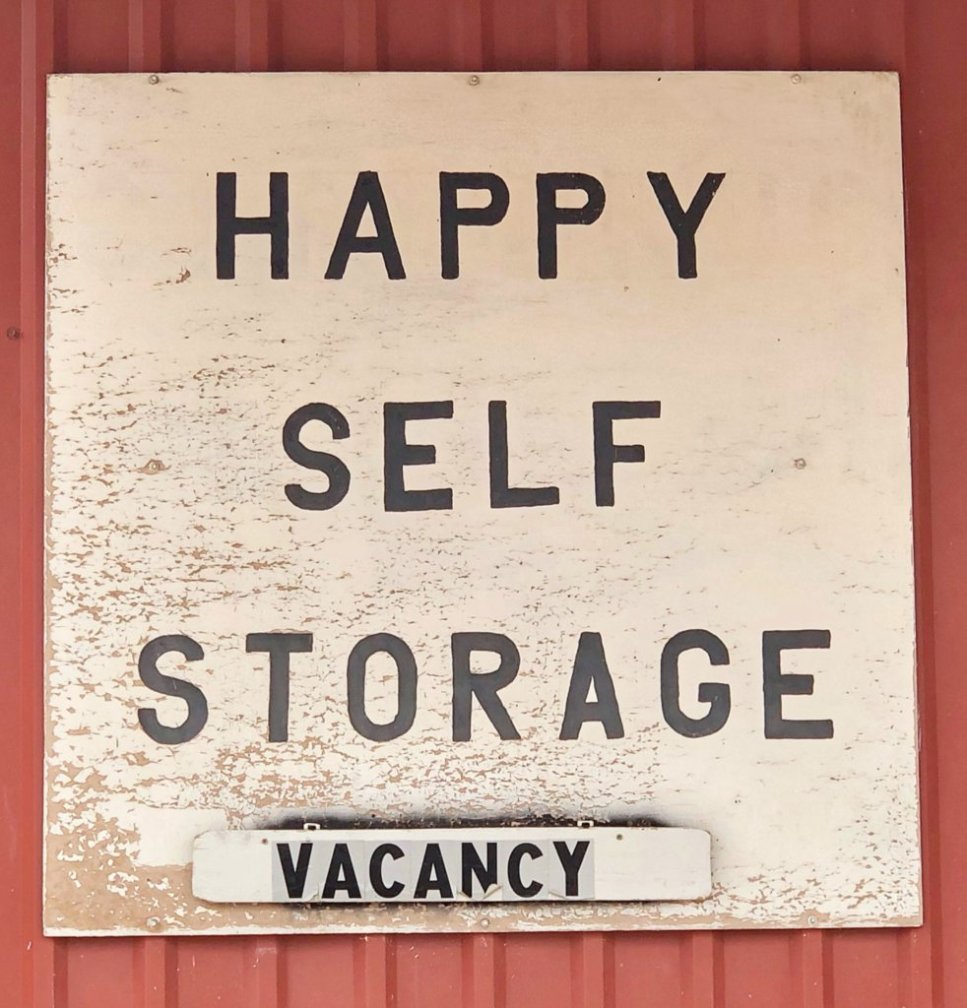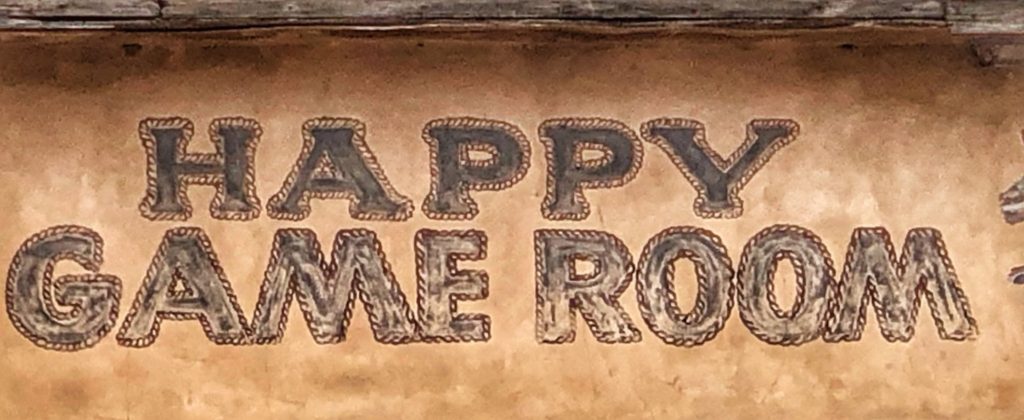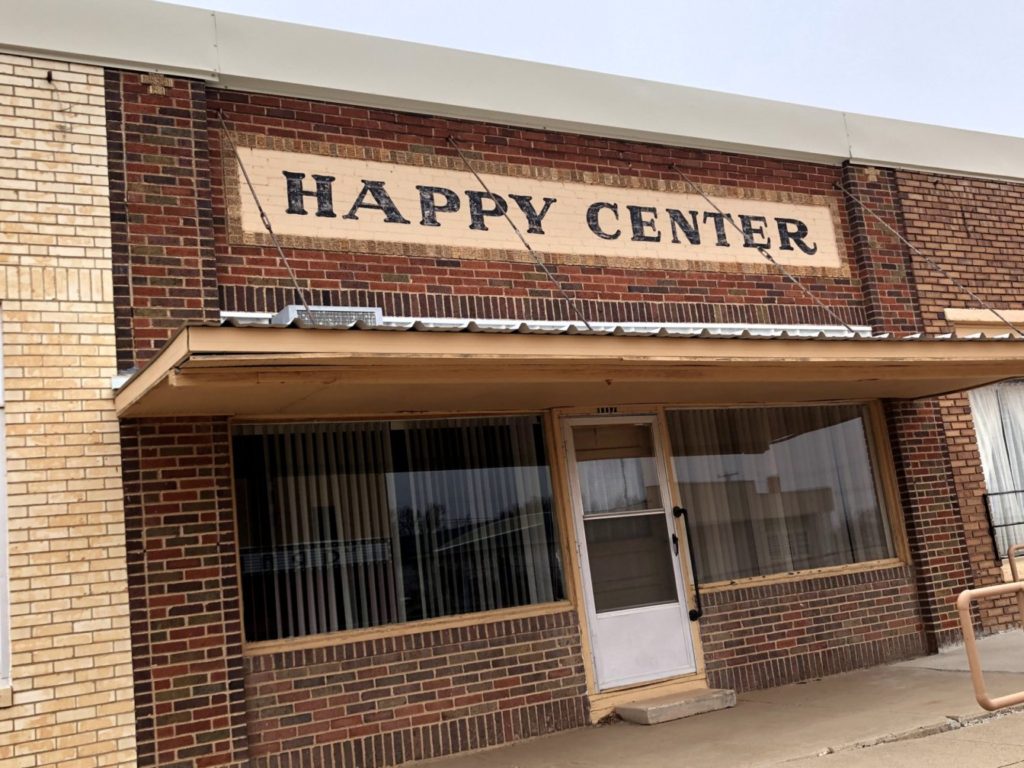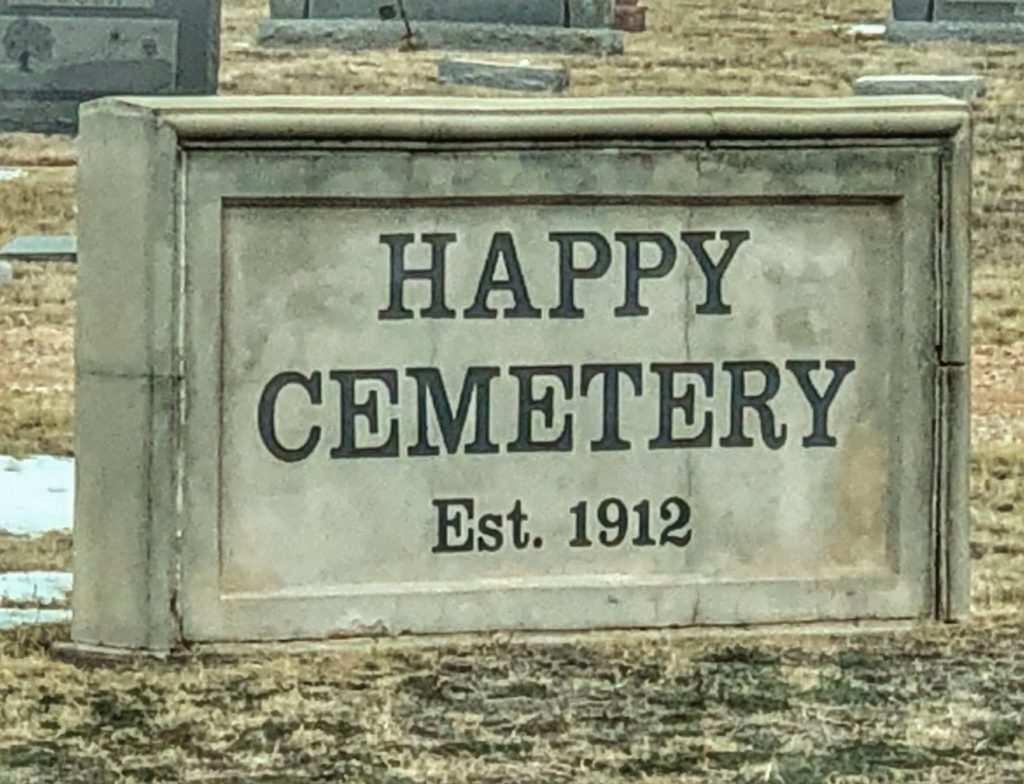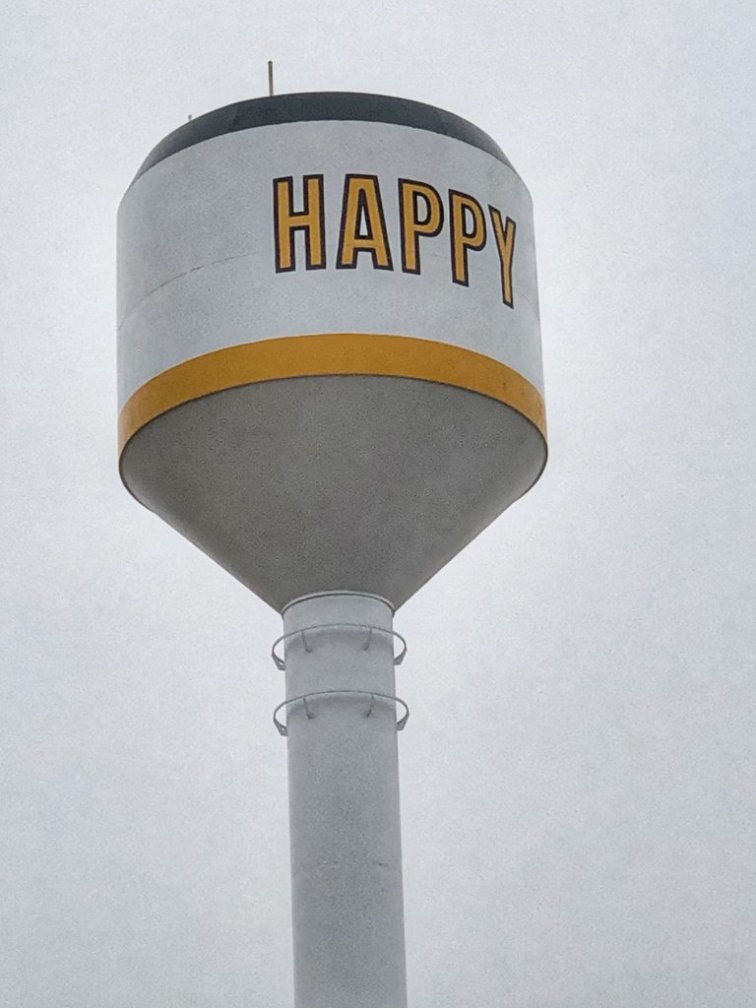 Hyde and Lombard – San Francisco, California
Want to take Lombard Street, the Crookedest Street in the World?  Well, you need to get to Hyde and Lombard up on the hill first.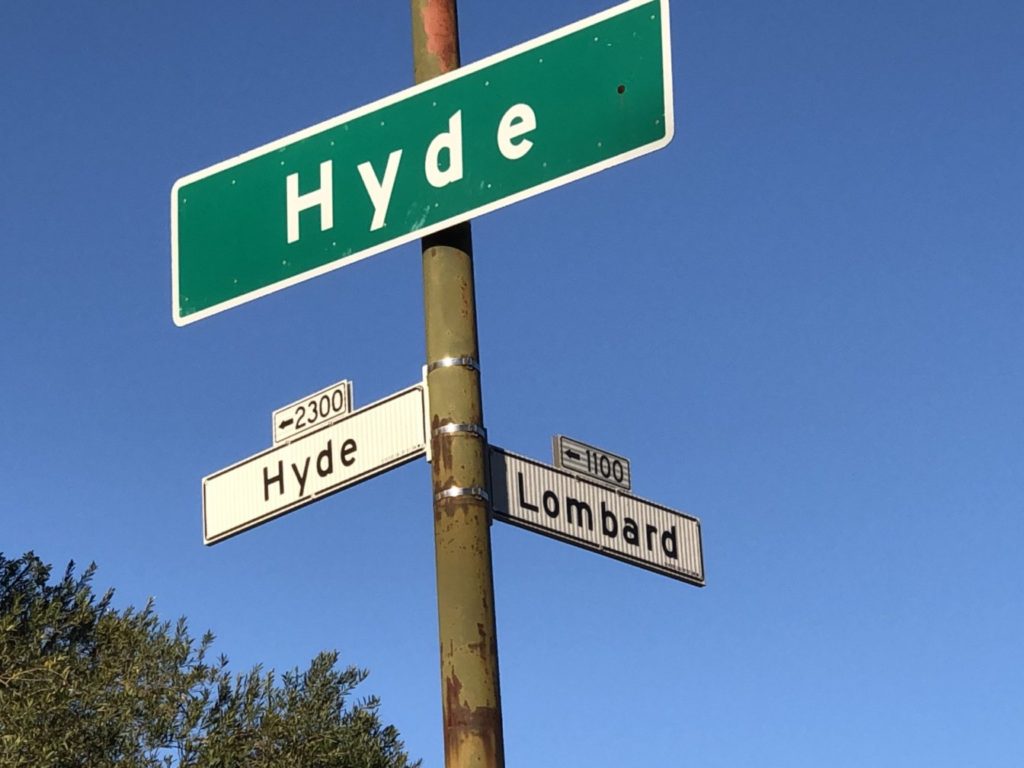 Hartline, Washington Post Office
This is one of those unique Post Offices.  The sign looks plenty old as does the building. Hartline is a small community on US Highway 2 a few miles northeast of Coulee City.  Only has a population of 151.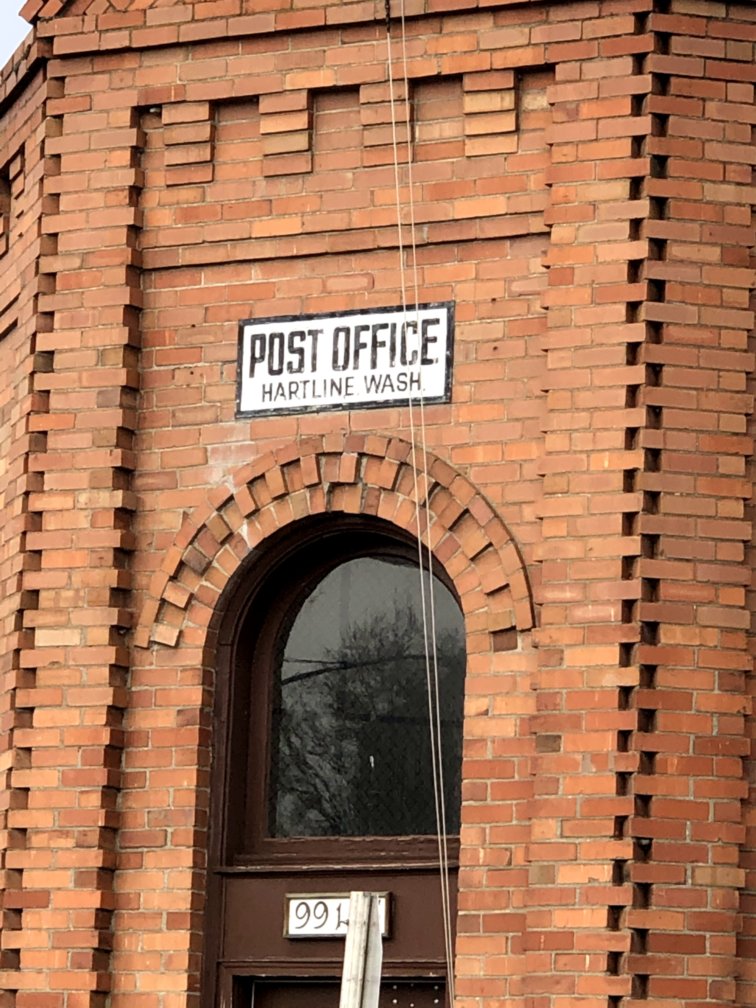 Haufbrau House – Bozeman, Montana
I lived in Bozeman, Montana from 1971 to 1973.  On this road trip I stopped there to enjoy a dinner with some high school friends.  We enjoyed some amazing burgers at the Haufbrau House, a bar and grill that has been around since the 1960s. If you are in Bozeman, stop by this rustic place and order their Lanny Burger…it is awesome!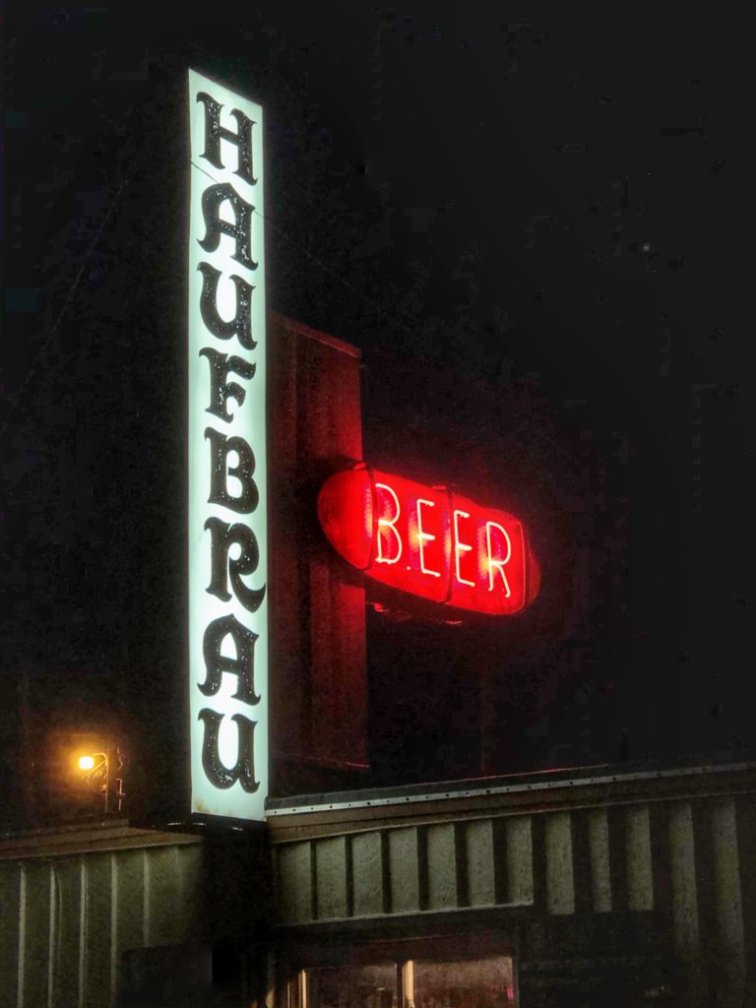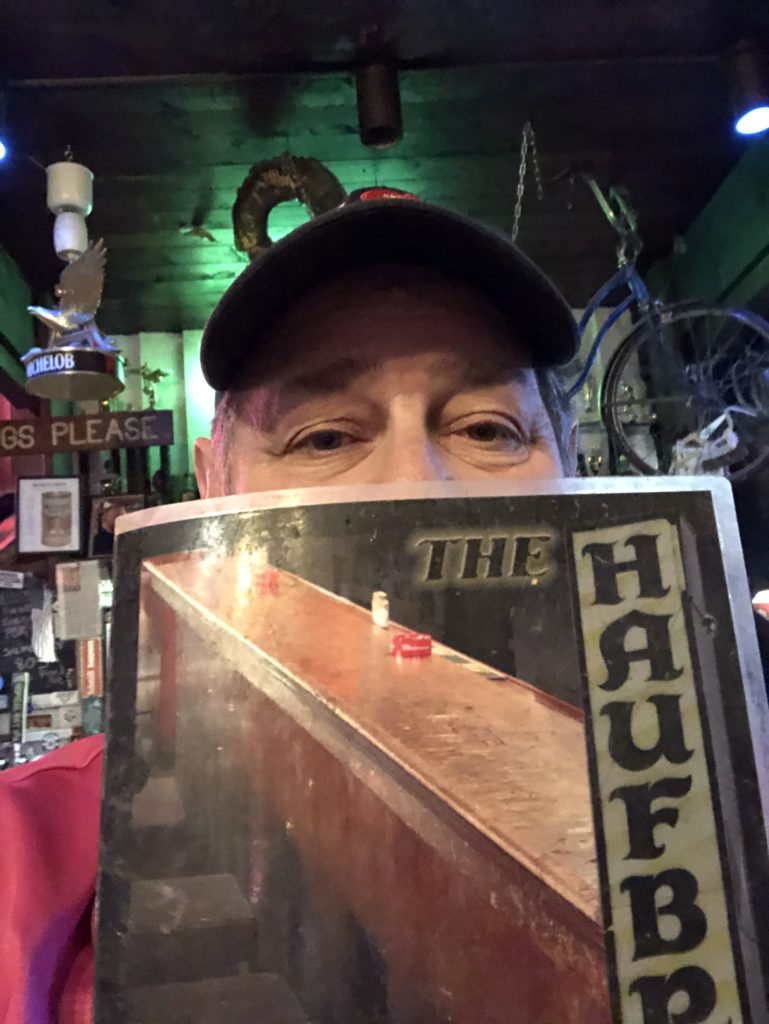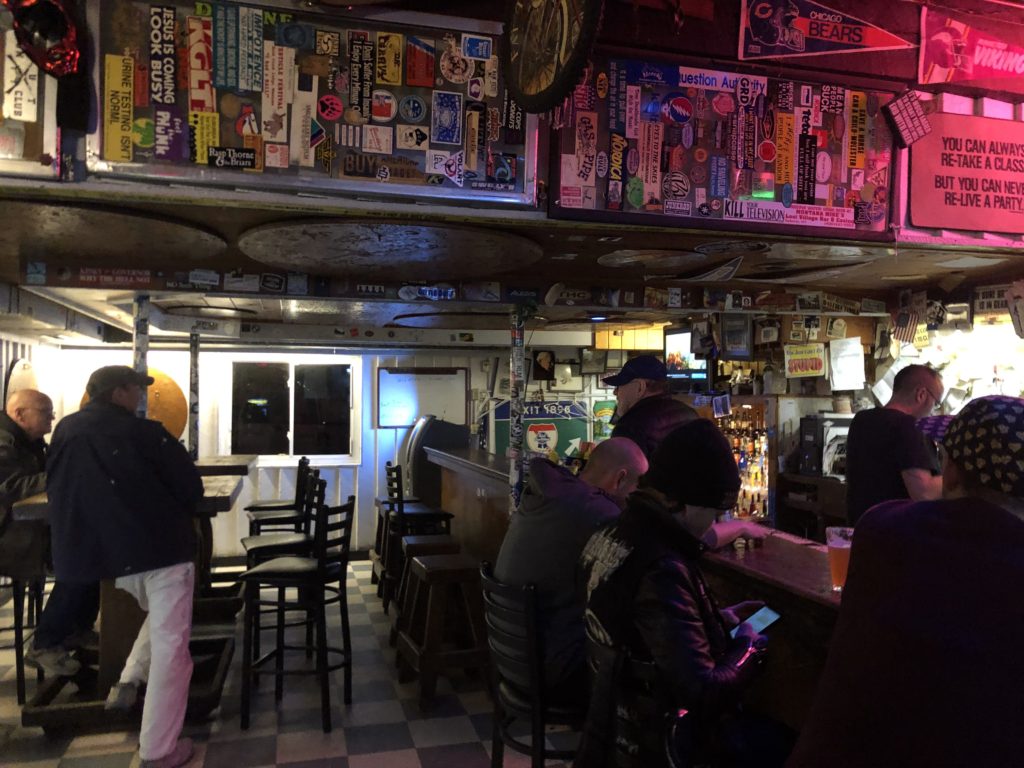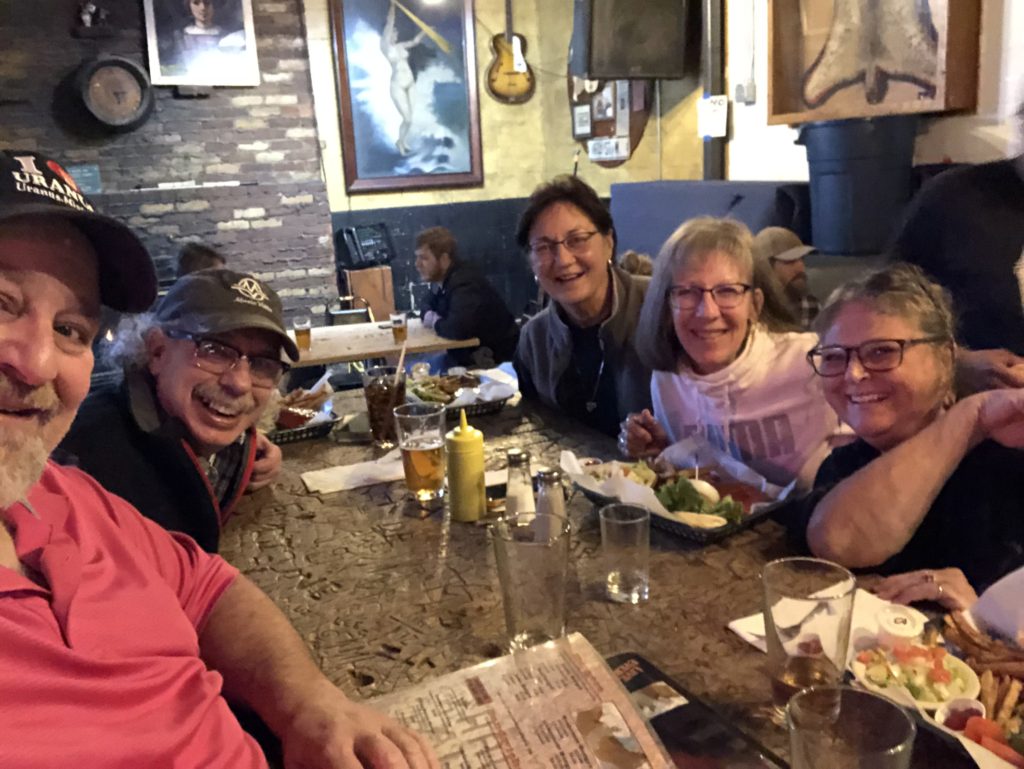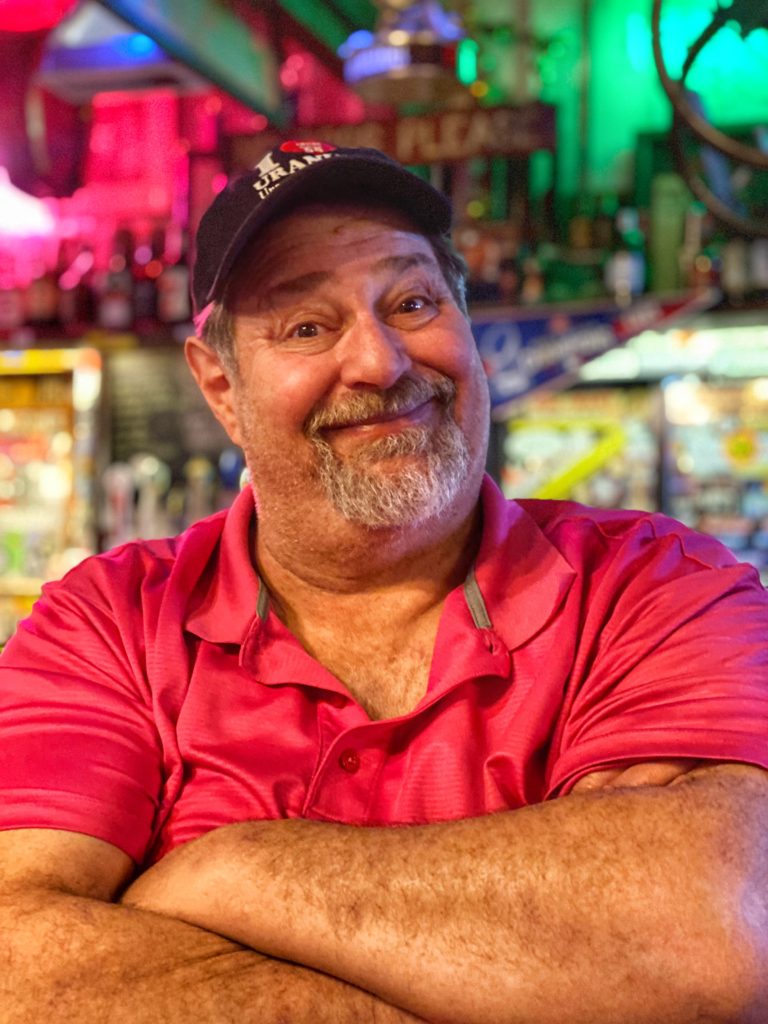 Halsey, Nebraska
Halsey is another very small community located on Nebraska Highway 2 in the sandhills of the state.  Less than 100 people live here, but they are proud of their hand planted forest.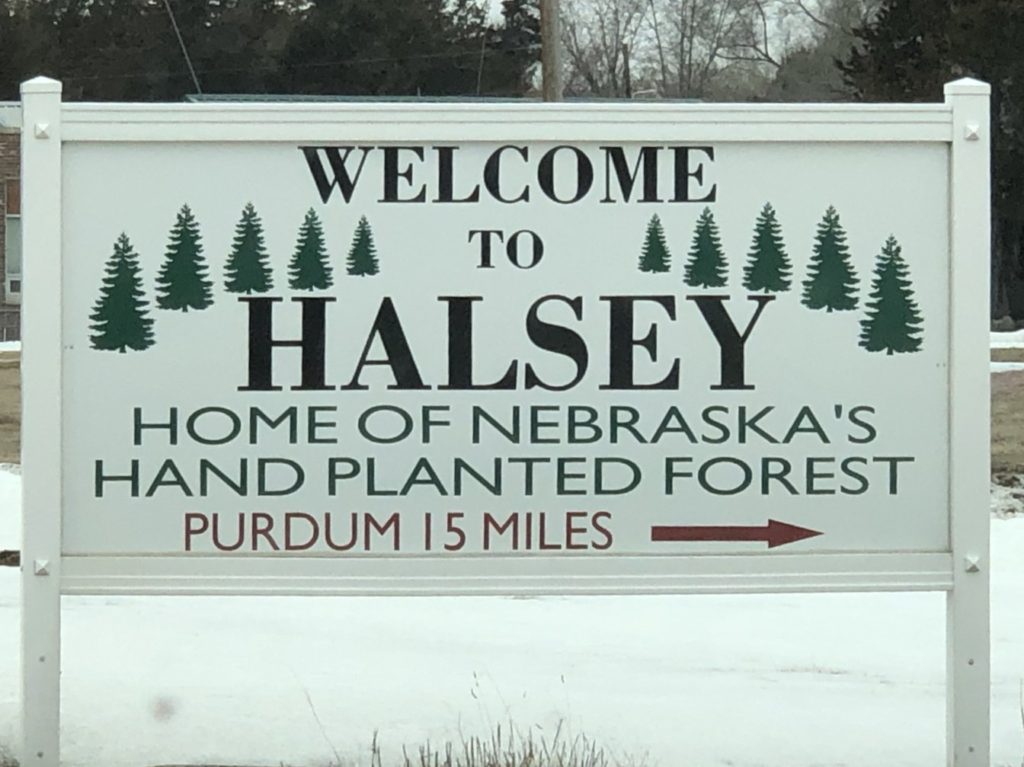 Ha Ha Tonka Cut Thru in Camdenton, Missouri
We were driving through the Ozark tourist town of Camdenton when we saw the sign below.  I had to turn around to get a shot.  This drive was likely named for the Ha Ha Tonka State Park, home of the Ha Ha Tonka Castle, which we did not have time to visit.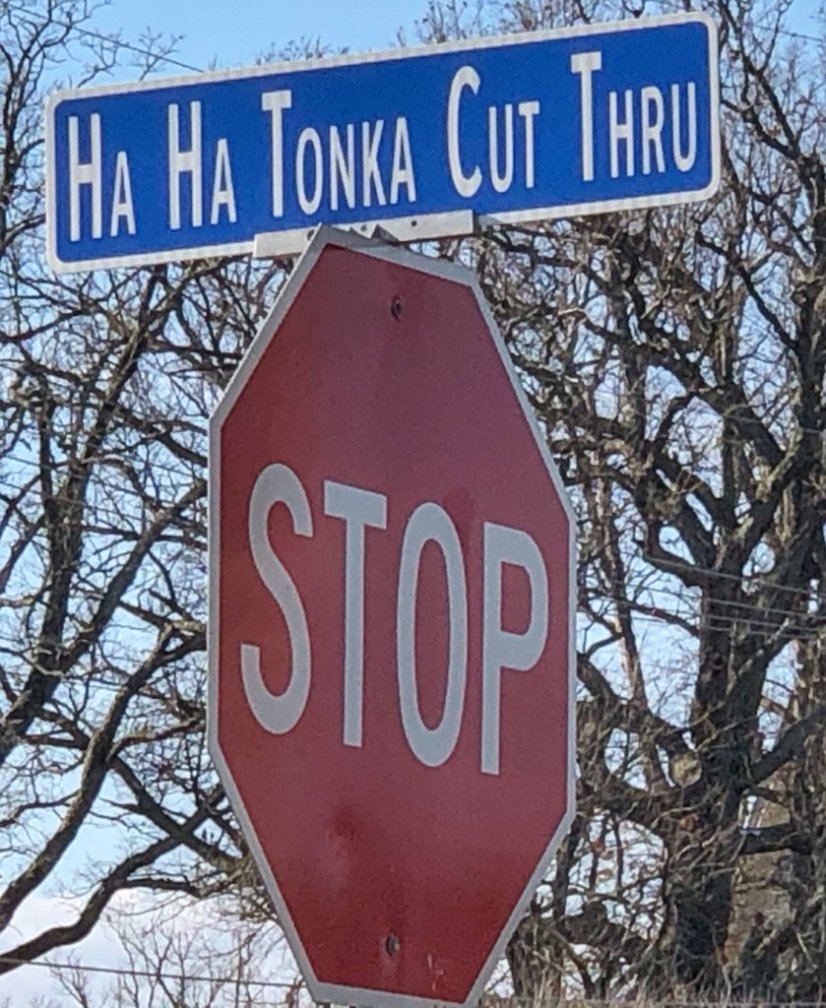 Hotel Waterville – Waterville, Washington
The small community of Waterville is in central Washington on US Highway 2.  While driving through I saw this old neon sign and had to snap a shot.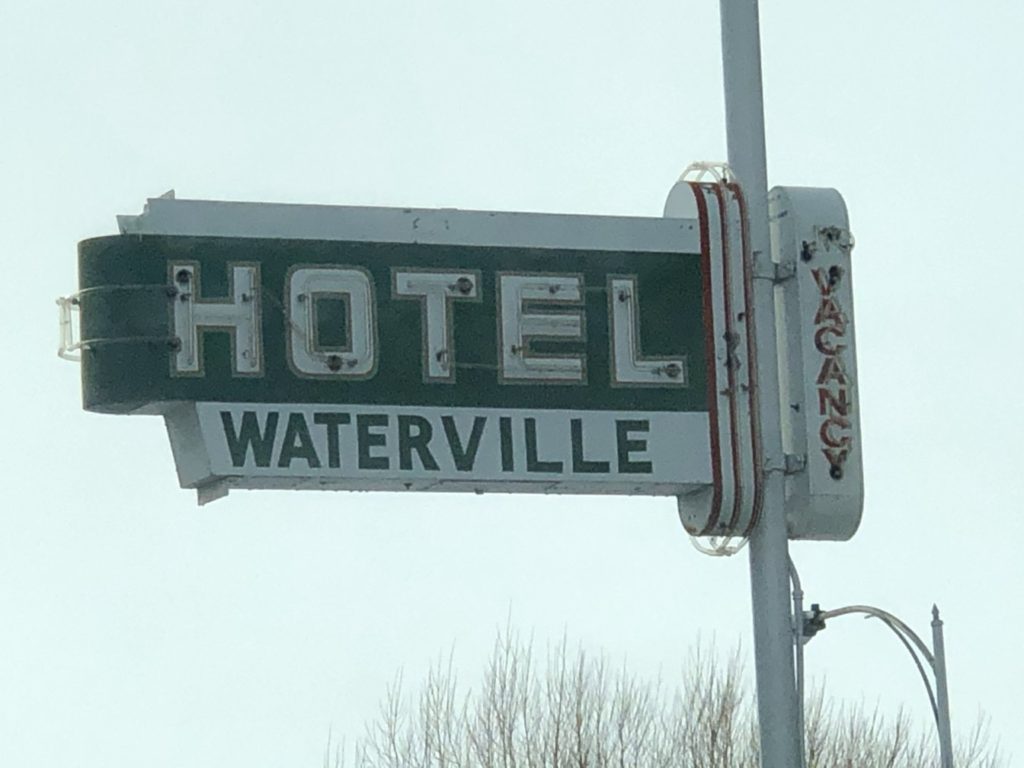 Hyannis, Nebraska
Hyannis is a small town of about 200 in western Nebraska near the panhandle. Like Halsey (see above) it is located in the sandhills of Nebraska on Nebraska Hwy 2.  It is home to the Hyannis Hotel Bar and Grill, which was built in 1898 during the heydays of cattle shipping.  It is now on the National Registry of Historic Places.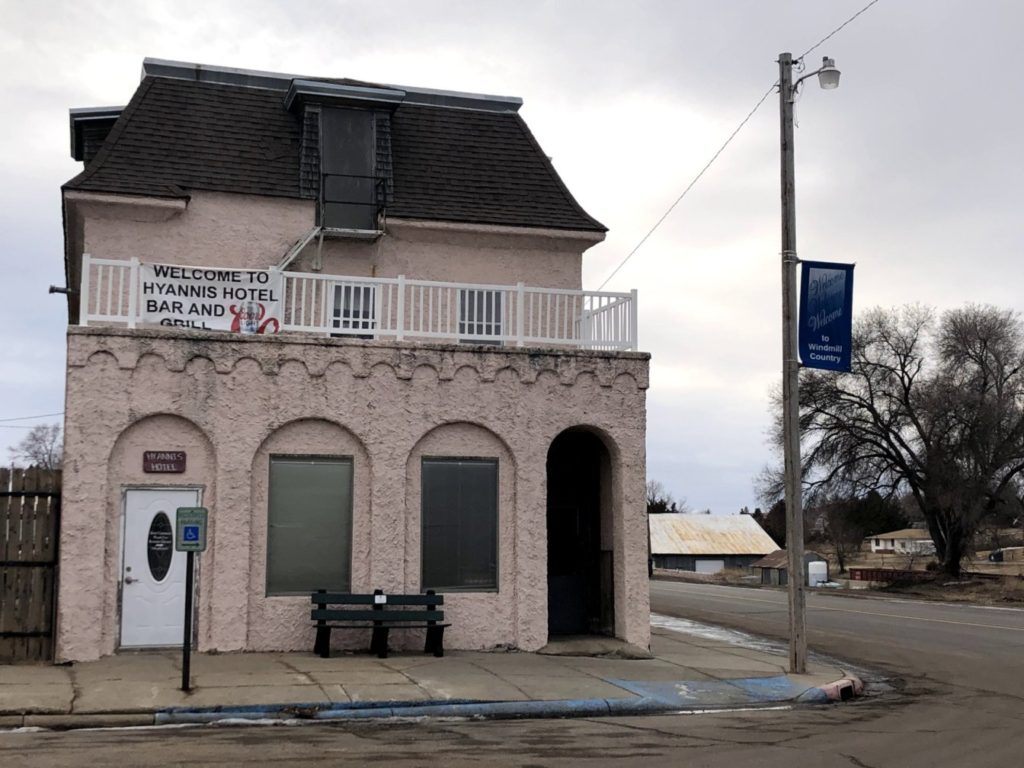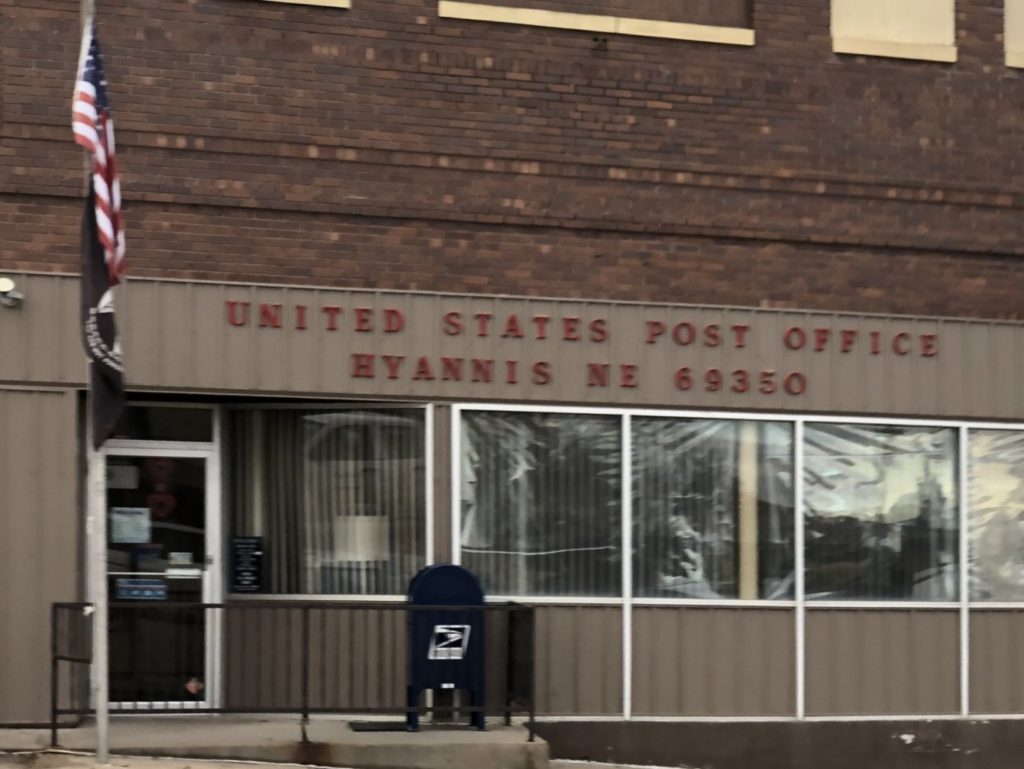 Hodge Podge Cottages – Uncertain, Texas
Uncertain, Texas is a tourist location on the shores of Caddo Lake.  There are many unique places to stay, including the Hodge Podge Cottages, which, as the name reflects, offer a number of totally unique places to stay.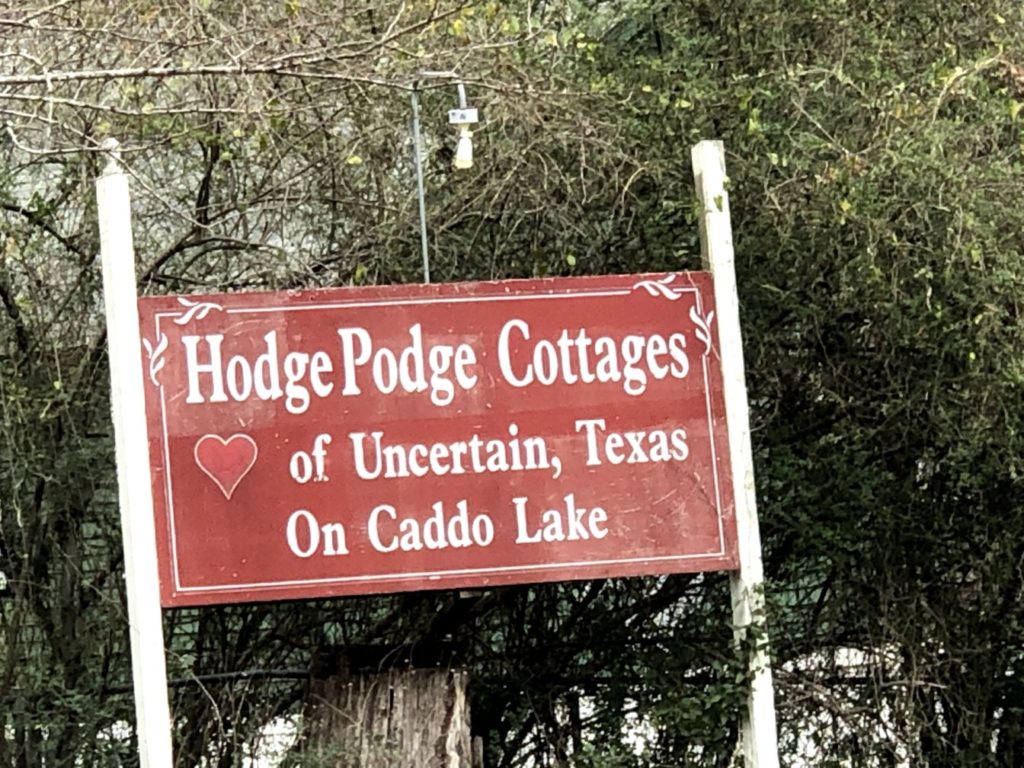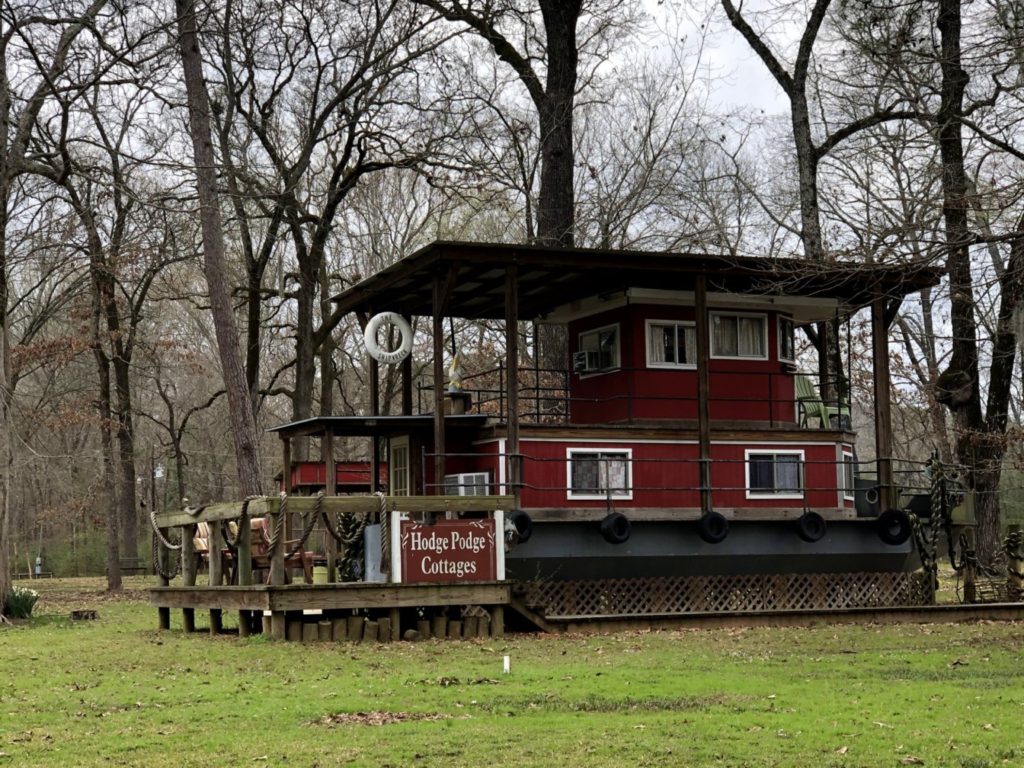 Hotel Turkey – Turkey, Texas
Now this is a place I would like to say that I stayed at.  Turkey is a cool little town to with lots of history and more.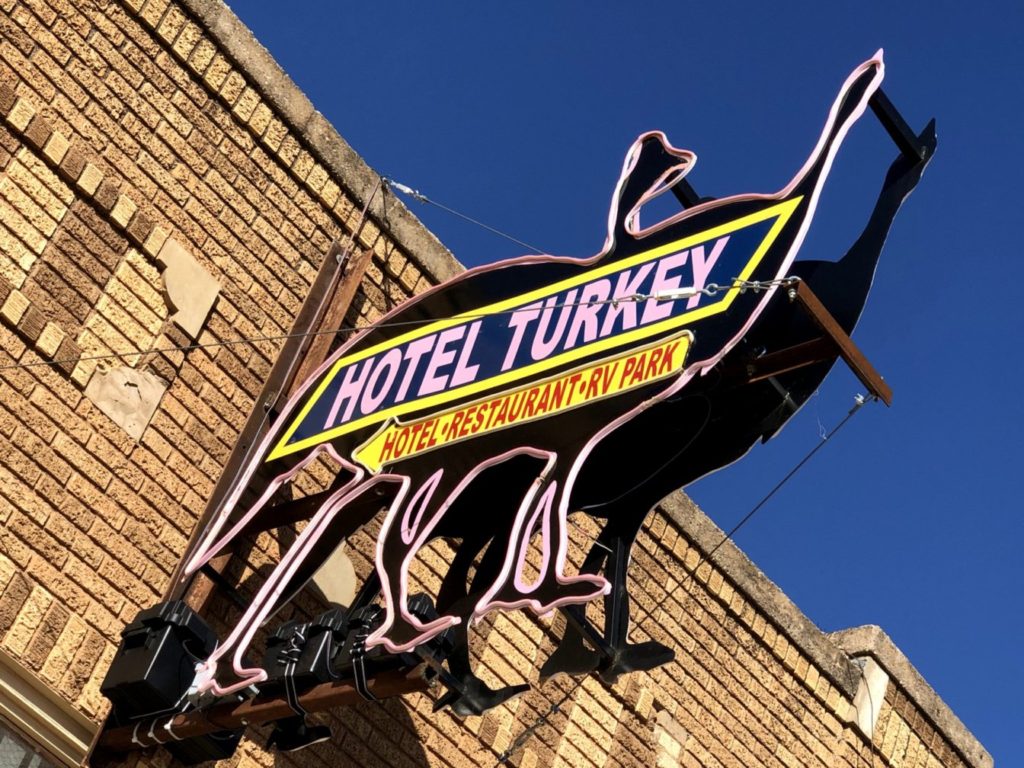 WATCH FOR MY NEW BOOK "8154" — COMING SOON TO AMAZON
I am currently working on my FOURTH book, titled "8154" to represent the mileage of my epic road trip with family.  You can visit my Amazon Author Page to see my other books at https://amzn.to/3azY36l