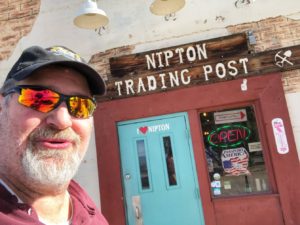 In early 2020 I traveled across the country over the course of three weeks with my daughter and three grandchildren.    During this trip we traveled 8154 miles across 20 states and visited over 100 destinations, saw all sorts of animals, all sorts of geography, 10 National Parks and Monuments, various state parks, oceans, deserts, mountains, beaches, grasslands, canyons and more. This is the third of a few posts about some of the fun from this EPIC Road Trip.  In this post I'll introduce you to some of the unique places we happened upon on our back roads travels. Enjoy the Read! Enjoy the Ride! (all photography by David "Sumoflam" Kravetz and, when noted, Marissa Noe)
THE JOY OF BACK ROAD TRAVEL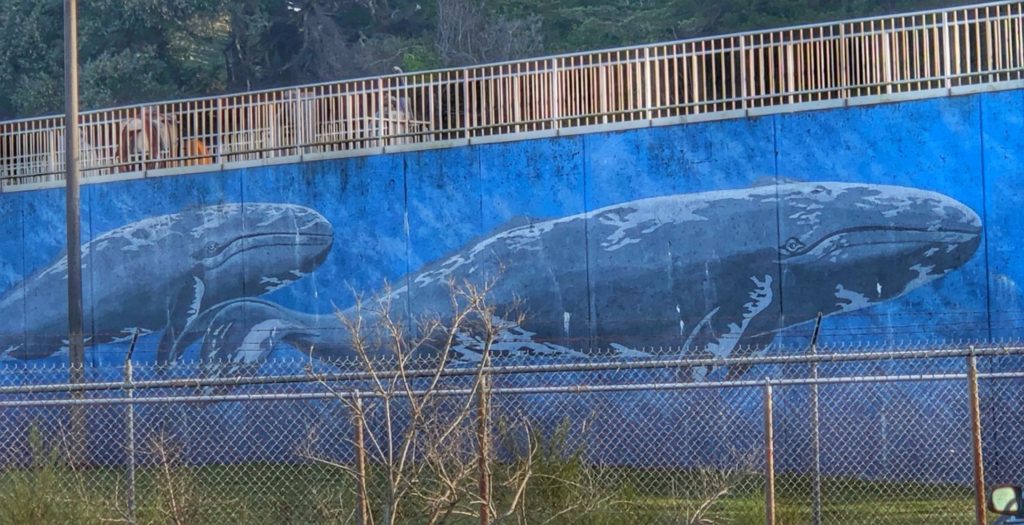 One of the reasons I like traveling on back roads is because I almost always come upon unique places that weren't in my travel plans, but were fun and memorable discoveries.  Admittedly, some of the places noted here were actually part of the plan, but were way different than the expectation, so I included them.  I hope you find an interest in these and can visit some in your own travels.  All of the places noted are in the order we hit them on the trip.
SHAWNEETOWN BANK STATE HISTORIC SITE – OLD SHAWNEETOWN, ILLINOIS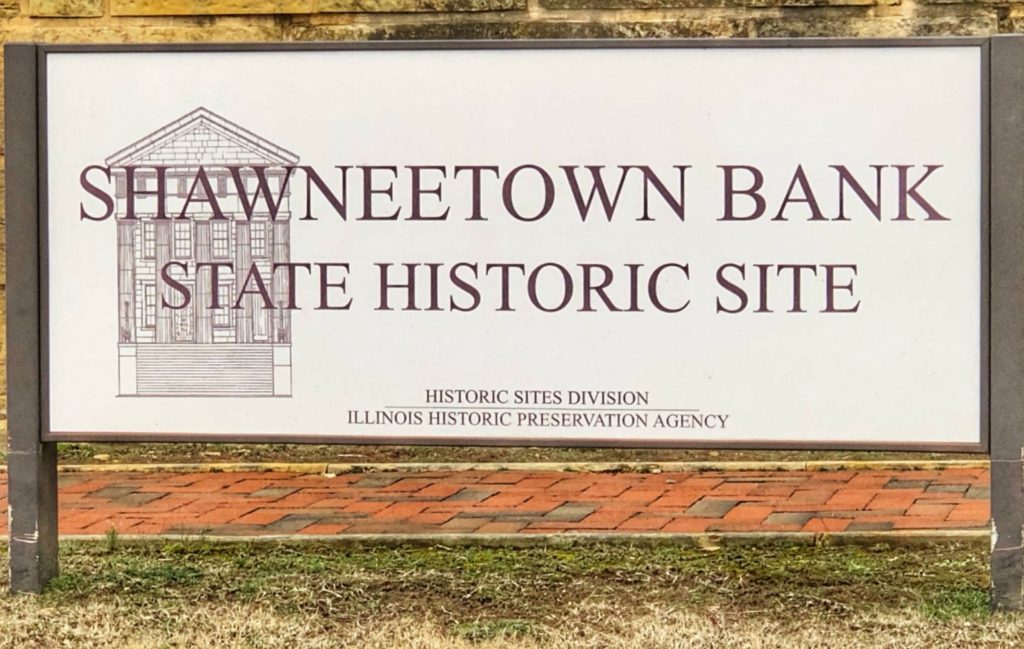 After we crossed the Ohio River into Illinois from Kentucky on KY Hwy 56, we drove into Old Shawneetown, Illinois.  It would just be another pass-thru town, as far as we knew.  But, as we crossed over the bridge, I could tell that the place had a little bit flavor, so we took a drive in.   It turns out that this small little community was one of the first communities settled in Illinois.  In fact, after the American Revolution, Shawneetown served as an important United States government administrative center for the Northwest Territory. Shawneetown and Washington, D.C., share the distinction of being the only towns chartered by the United States government.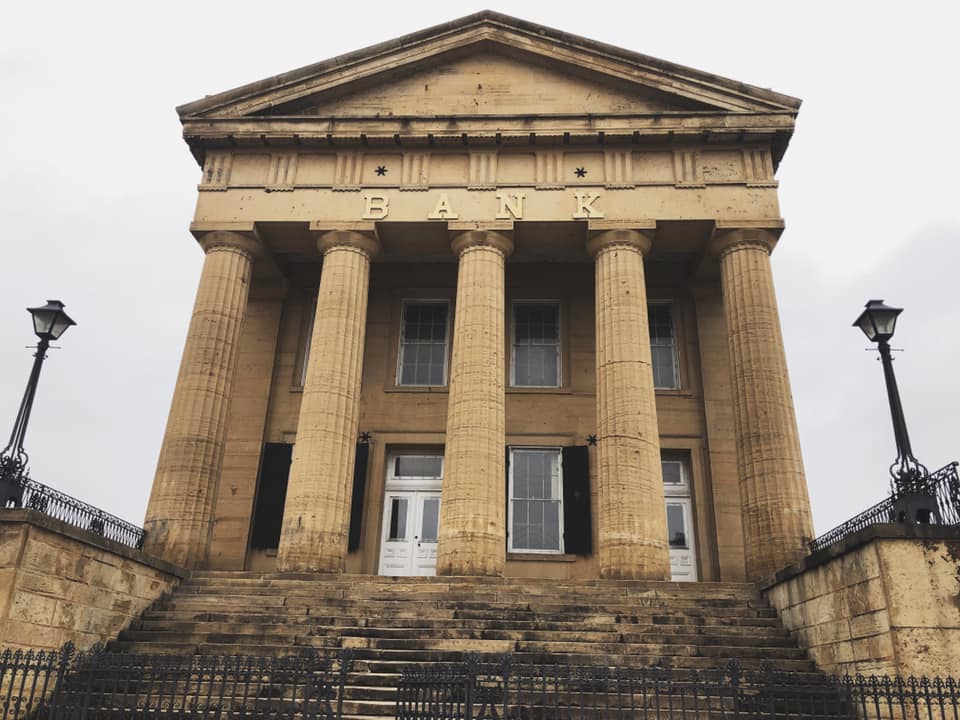 Shawneetown is the home of the first chartered bank in Illinois.  It was originally a log cabin, but was replaced by a brick house in 1822.  Later, the Bank of Illinois came in and in 1839 began construction on the massive bank building that still stands today on hill overlooking the Ohio River.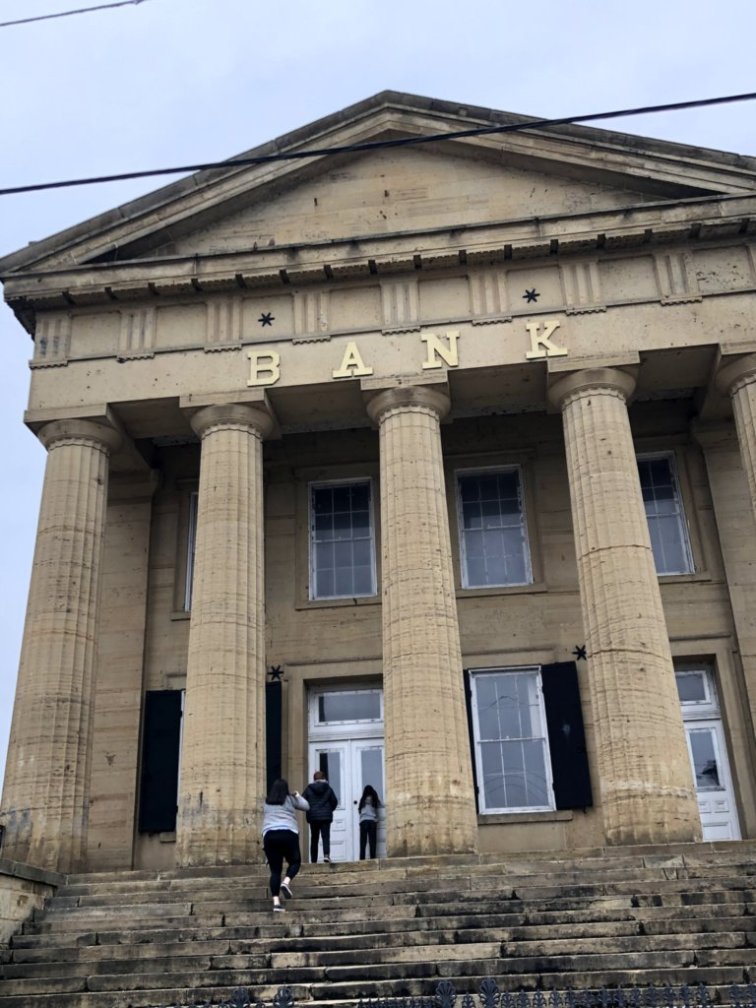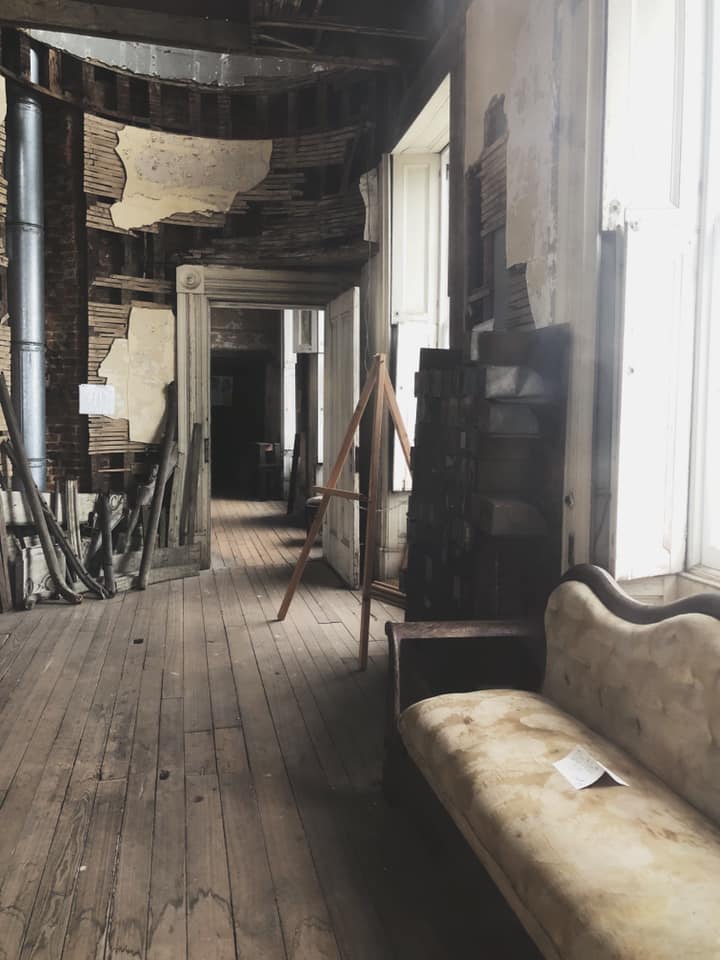 The bank and other institutions in the building were closed in the 1930s. It still stands as the oldest structure in Illinois that was built specifically as a bank.  It was added to the Register of National Historic Places in 1972.  You can read more about it HERE.
KNIGHT MUSEUM AND SANDHILLS CENTER – ALLIANCE, NEBRASKA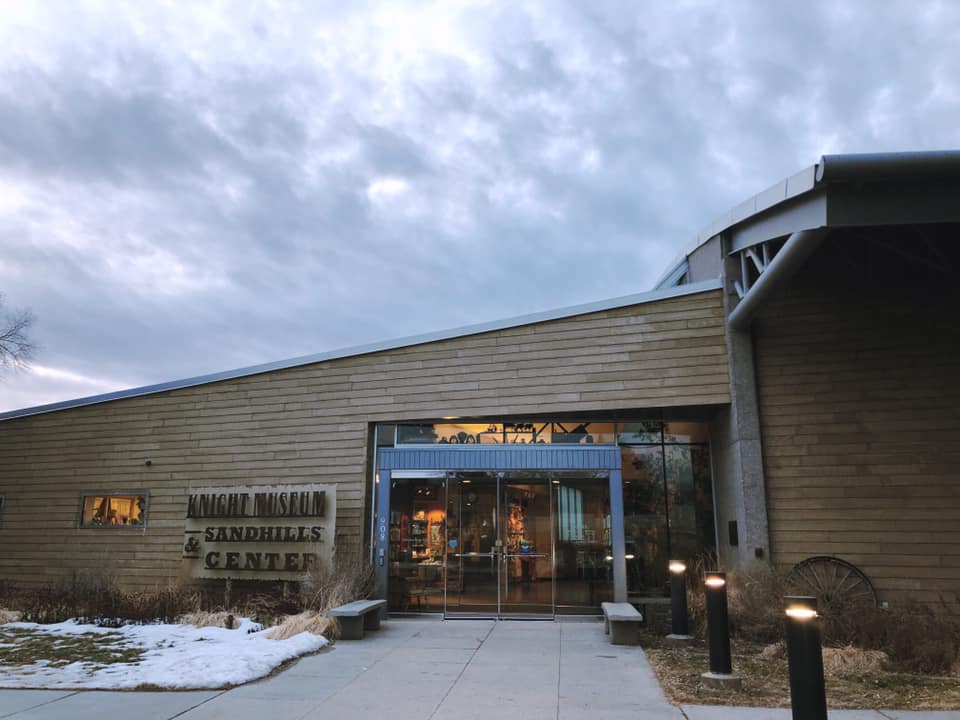 Alliance, Nebraska is famous for one thing – the unique car art sculpture known as Carhenge. I have written posts about this place and it is featured prominently in my third book.  Because of that, I was invited to visit there in January and do a presentation and a book signing.  Because the Carhenge gift shop is closed in the winter, my presentation would be done at the Knight Museum and Sandhills Center in Alliance.
I didn't know much about this lovely and well-designed museum in downtown Alliance.  Like many smaller town museums, it has all sorts of things including pioneer memorabilia, Native American artifacts, railroad history and a great genealogy center with massive records.  While I prepared for my presentation, my grandchildren and daughter meandered through the museum.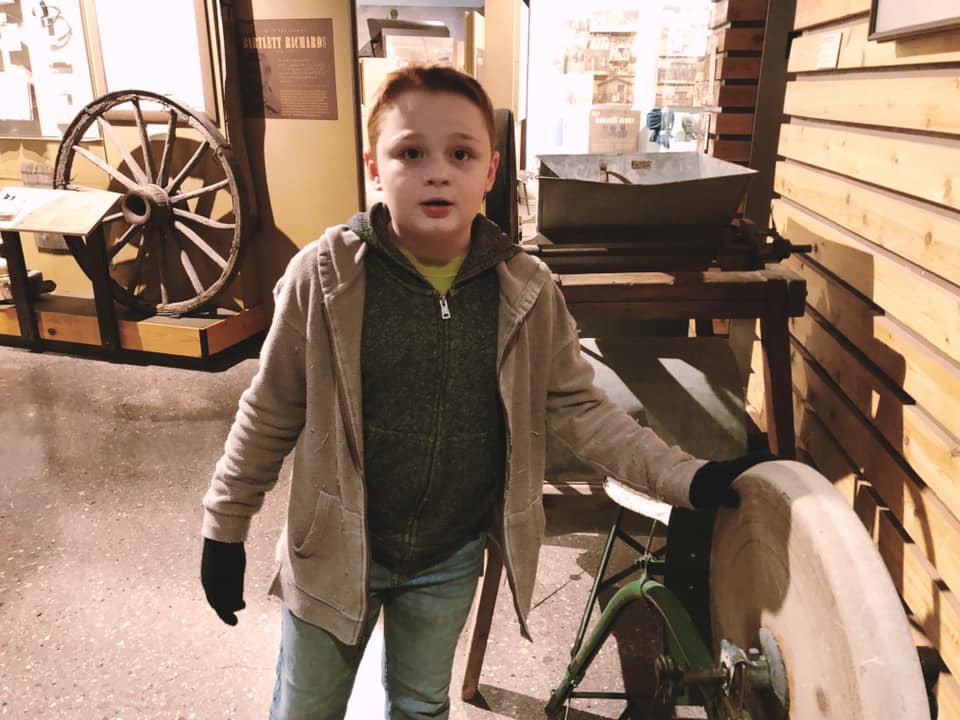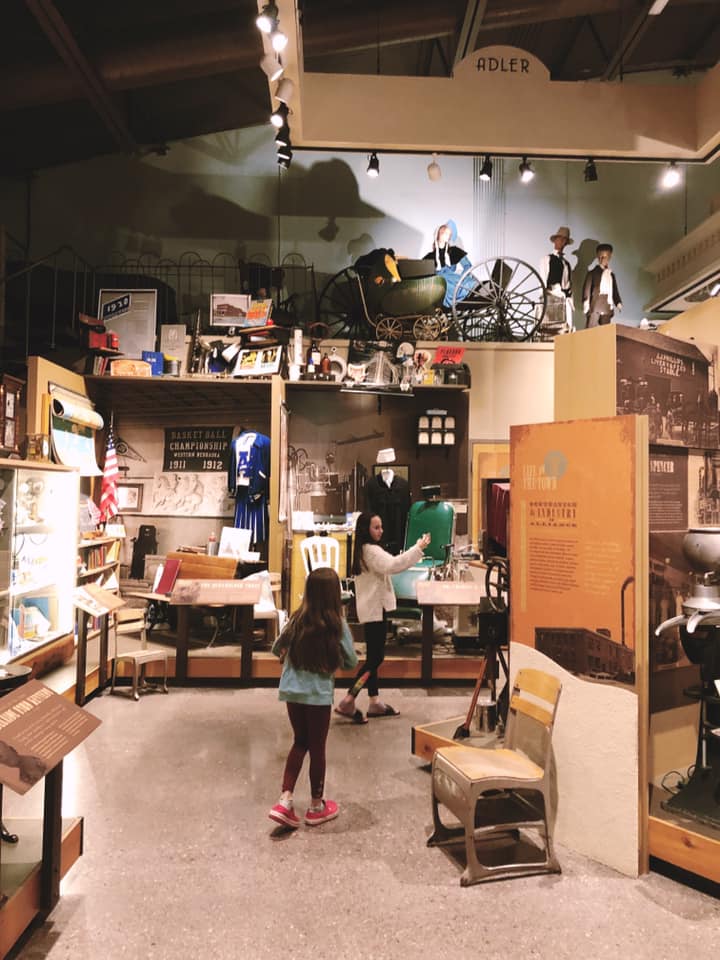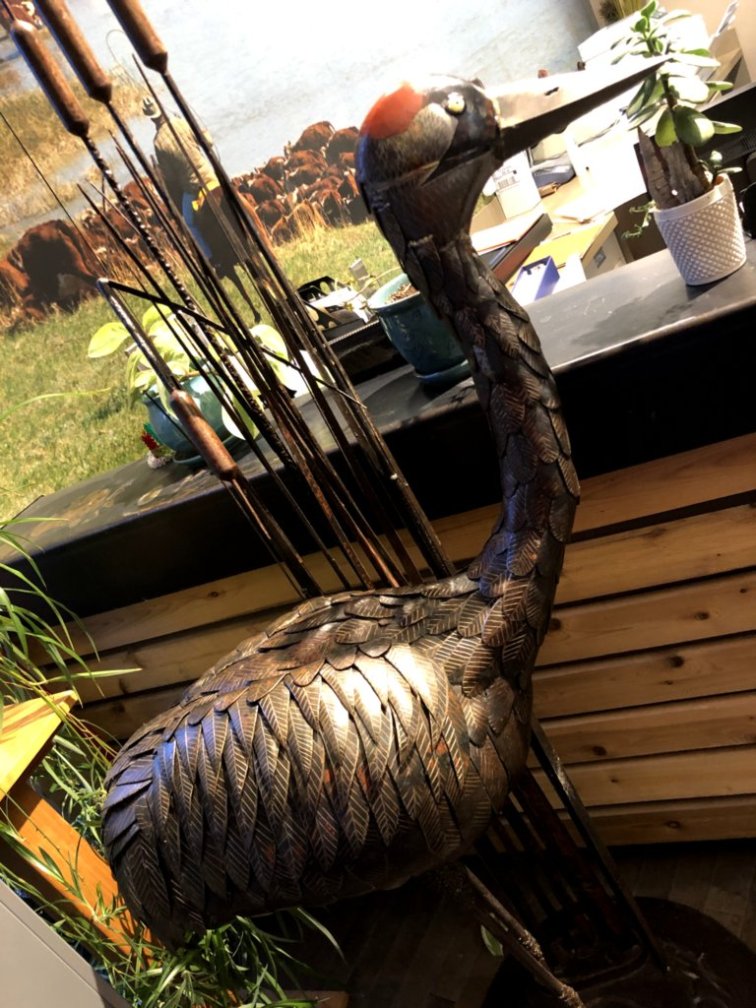 UNIQUE BIKE SCULPTURE – PRINGLE, SOUTH DAKOTA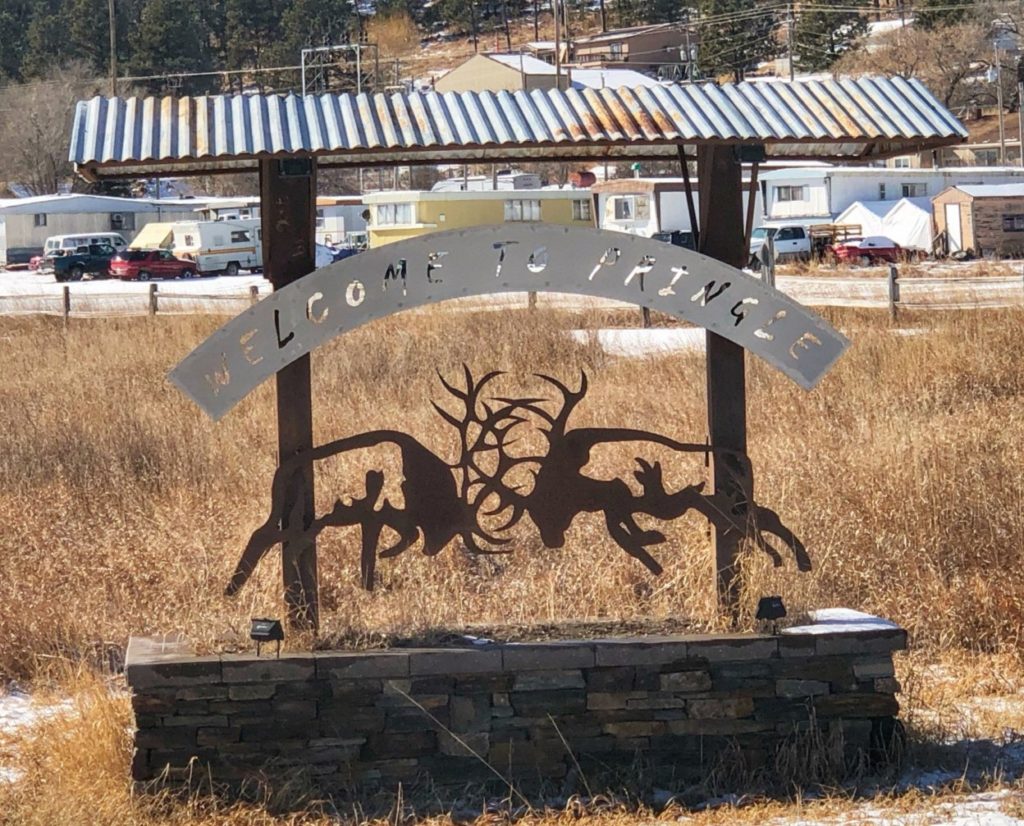 We woke up the next morning in Alliance and made our way north on US Hwy 385 to head to Wind Cave National Park.  Along the way we took a detour into Pringle, South Dakota…  I like unique town names and I like Pringles Potato Crisps.  So, as we drive into this small little community of only about 110 people, we came across a massive pile of old bikes.  As we got closer, I found that this was intentionally designed as a sculpture.  Since it was cold out, we actually just took a few shots from the car.  But I wanted to include it here as a prime example of what one can find in the middle of nowhere.  This sculpture is just north of the US 385 and Nebraska Hwy 89  junction and is easily seen from the highway.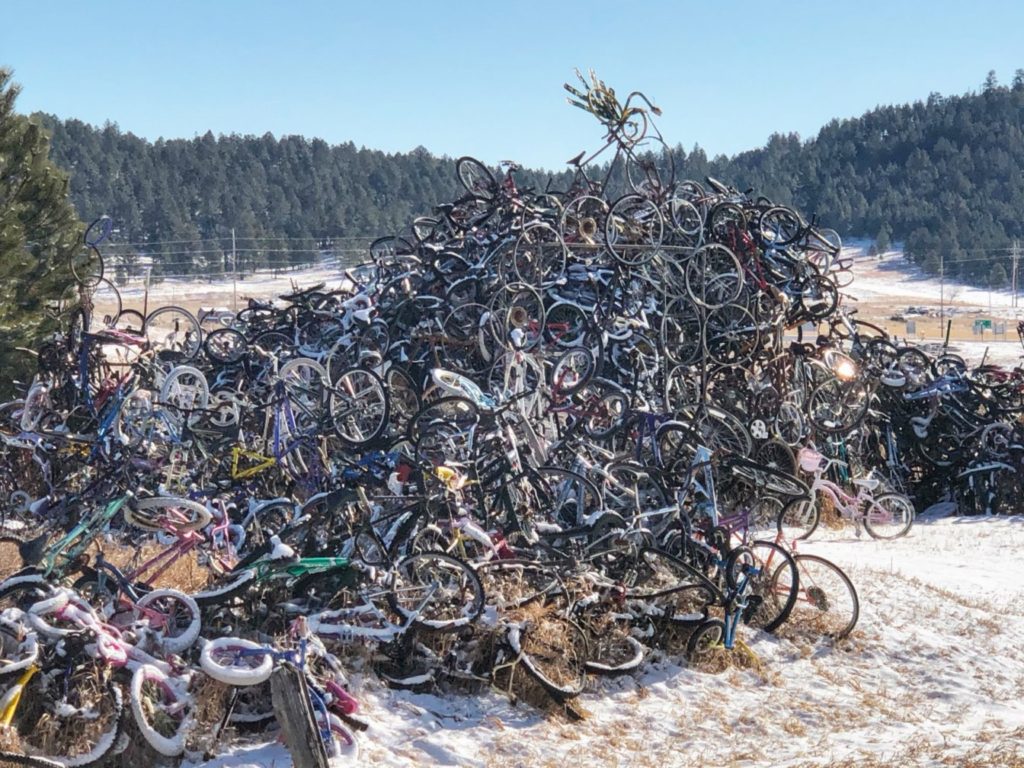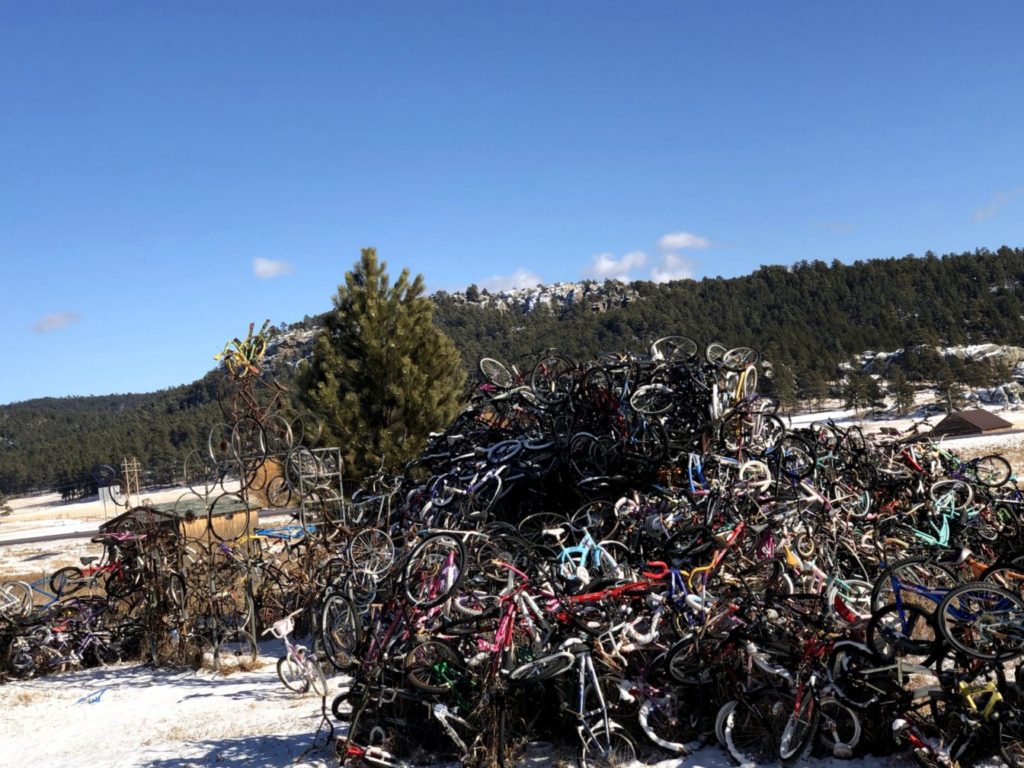 MURALS OF BUFFALO, WYOMING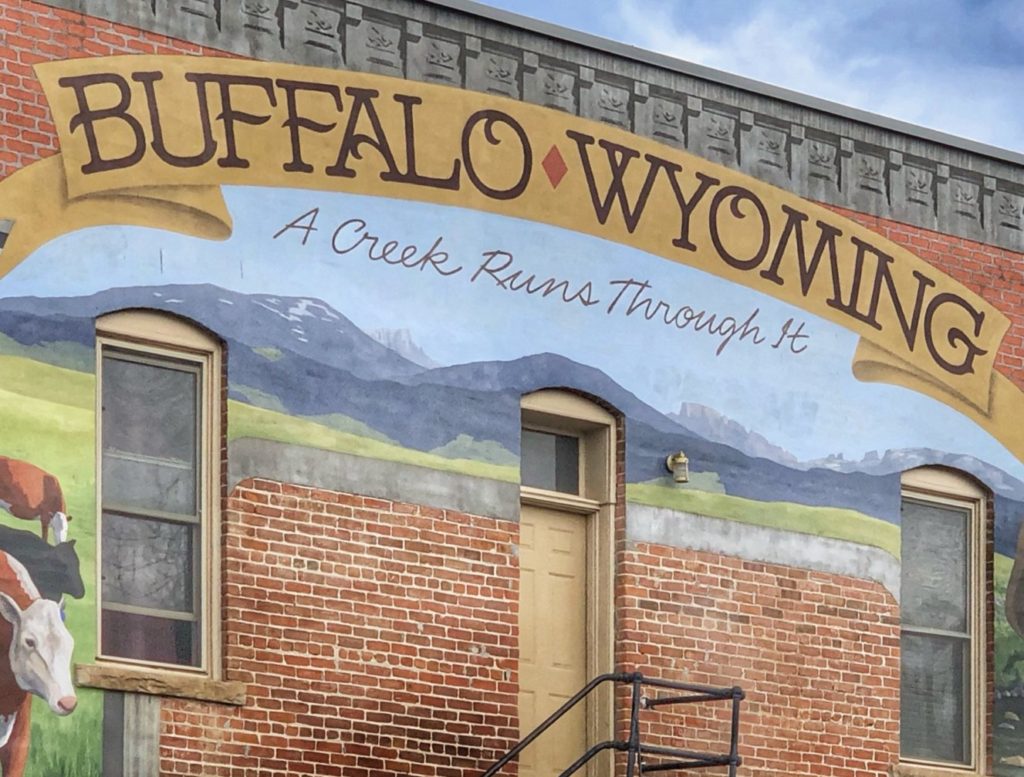 From South Dakota we cut through the northeastern corner of Wyoming including a swing through Buffalo on Interstate 90.  This became a nice little stop because of the many murals.  More for my photo collection!!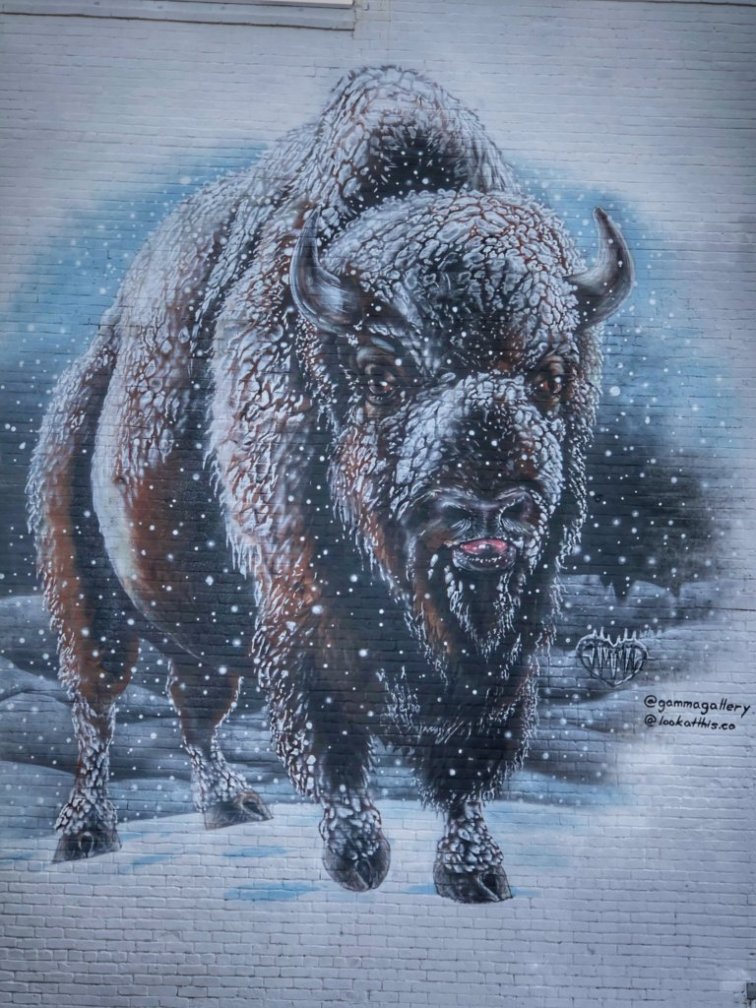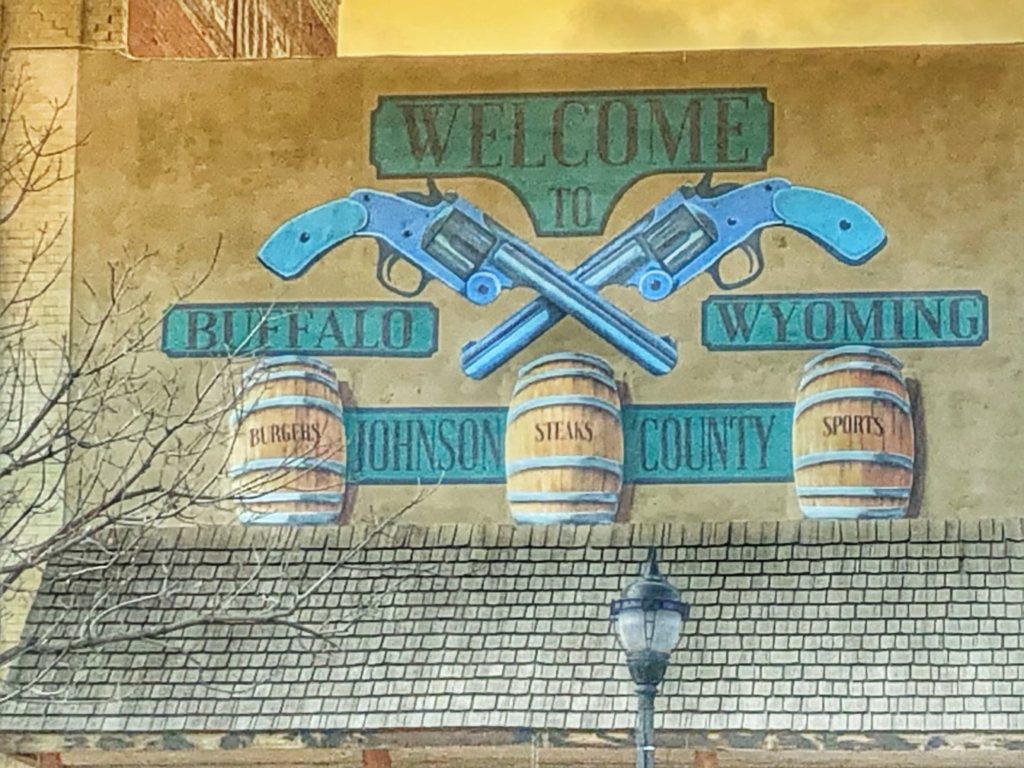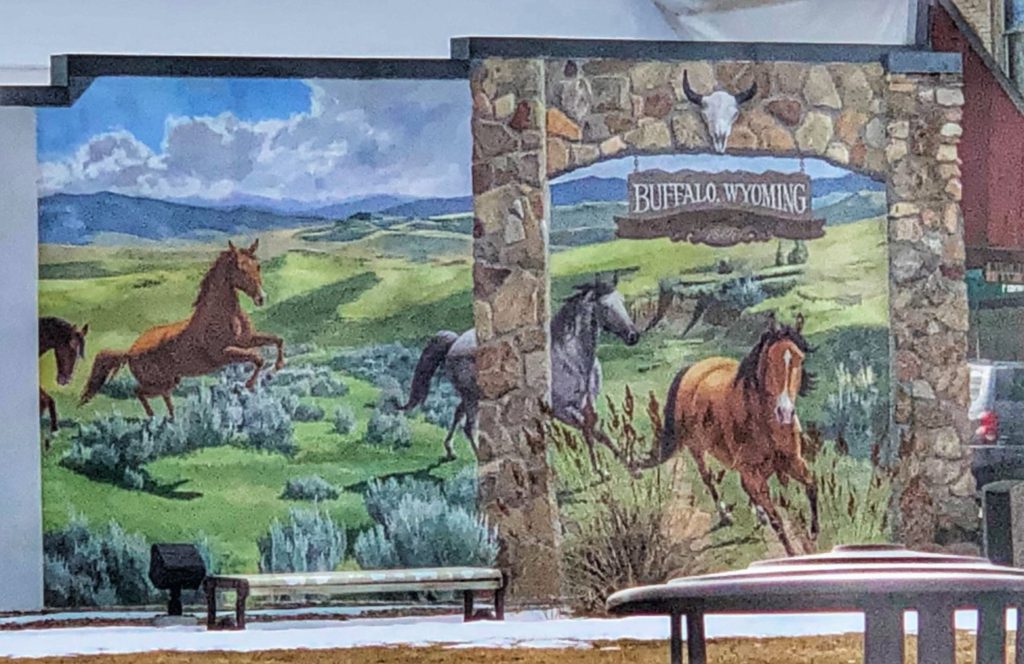 MONTANA TECH MINERAL MUSEUM – BUTTE, MONTANA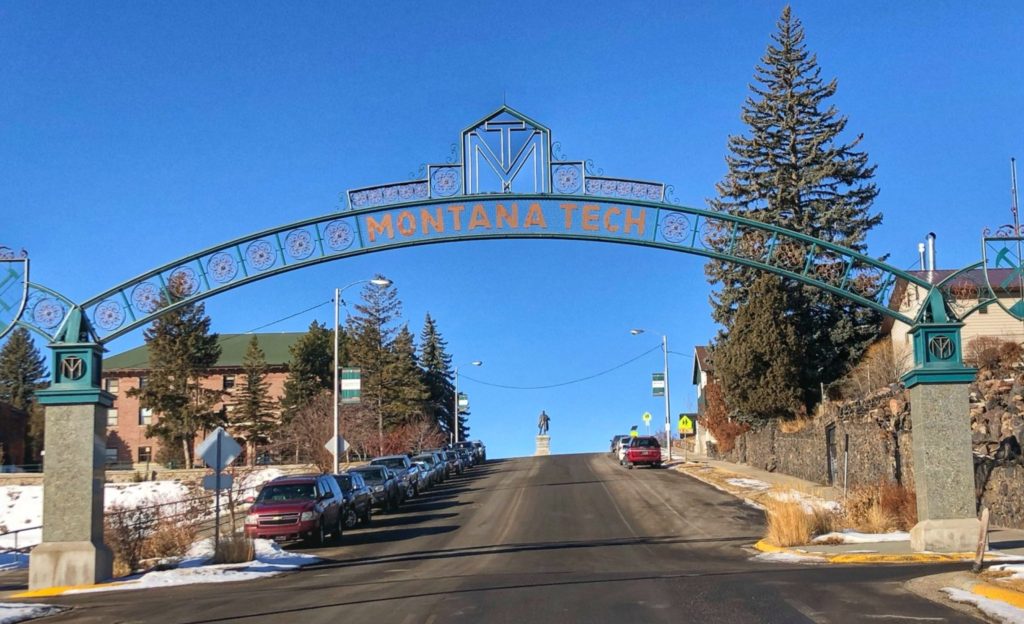 Butte, Montana is an old mining town and is a treasure trove of history with many old buildings, a plethora of ghost signs, a giant old copper mine pit and the World Museum of Mining. Since the Mining Museum was closed, we continued to drive through the campus of Montana Tech and came upon a sign for the Mineral Museum and decided that the kids needed to get out and take a break. I needed a small nap as well.  So, with limited parking, I parked close by and let Marissa and the kids out to go into the small museum, which turned out to be a lovely little free hidden treasure in Butte.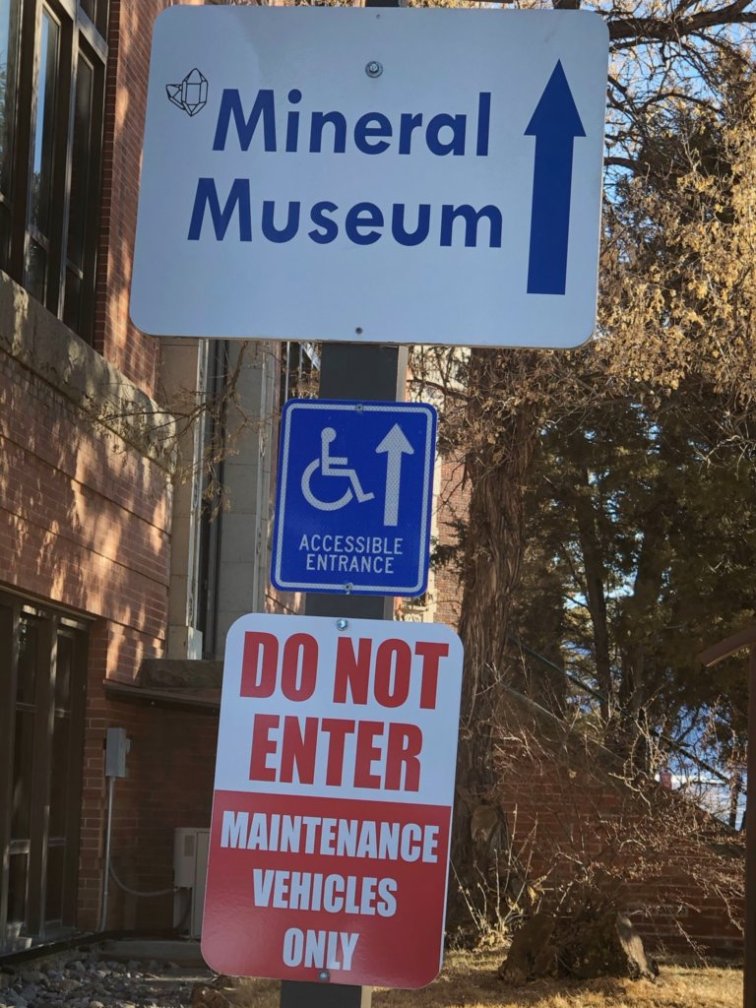 The museum got its start in 1901 with about 200 mineral specimens, but now holds nearly 13,000. They display about 1000 different minerals and the museum has a small gift shop as well as several exhibits that describe Montana's geology, earthquake activity, and local mining history.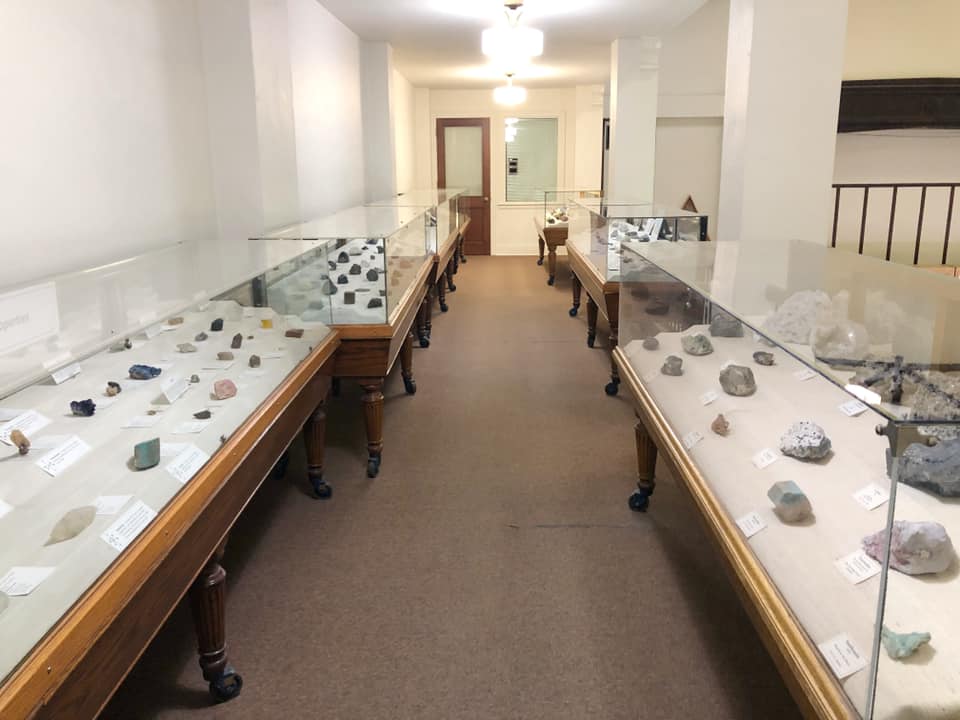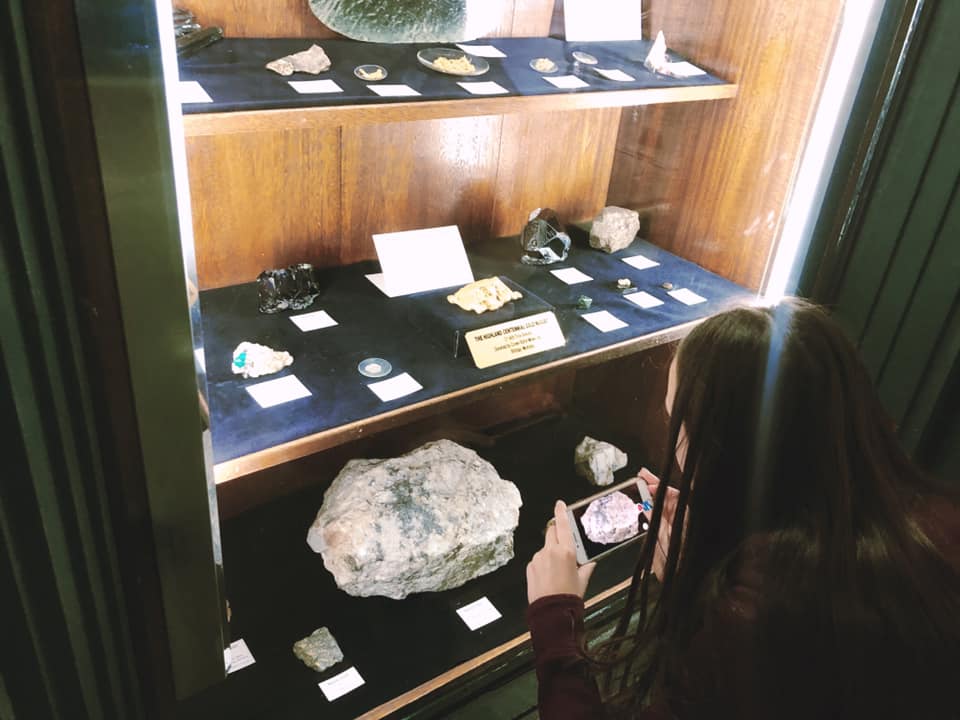 THE SWEET PALACE – PHILIPSBURG, MONTANA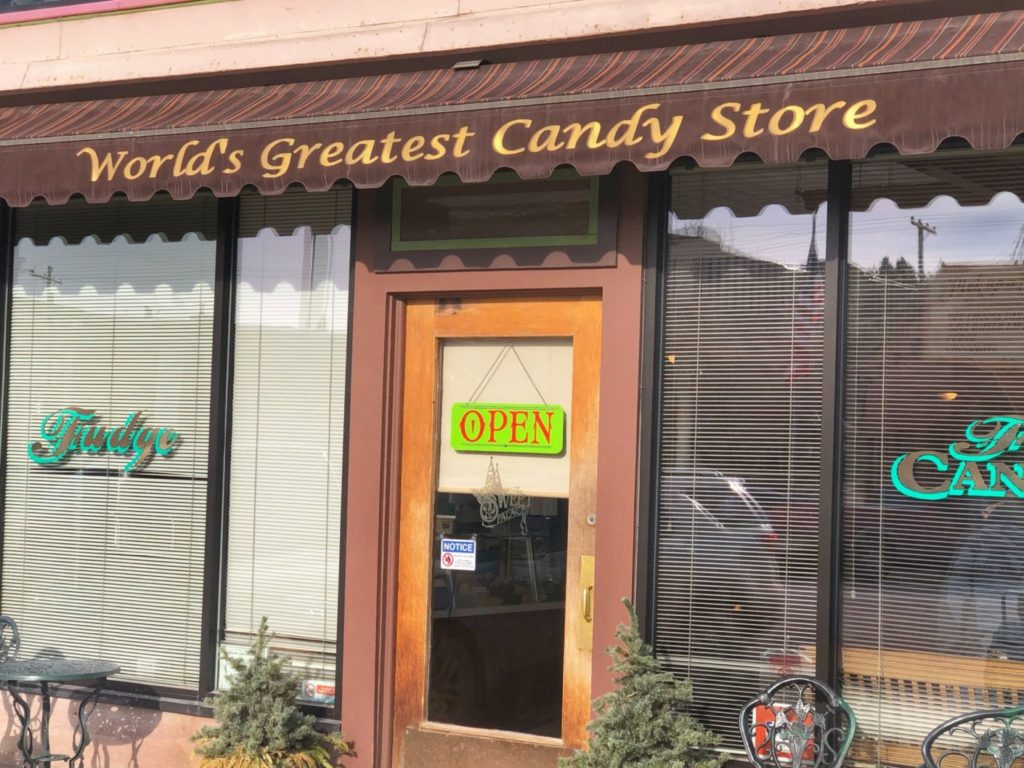 From Butte, we took a diversion for a scenic drive west on Montana Hwy 1 through Opportunity (yes, I wanted to visit this unique-named town) and then Anaconda.  We continued west and needed a break so we drove into the historic silver-mining town of Philipsburg, Montana.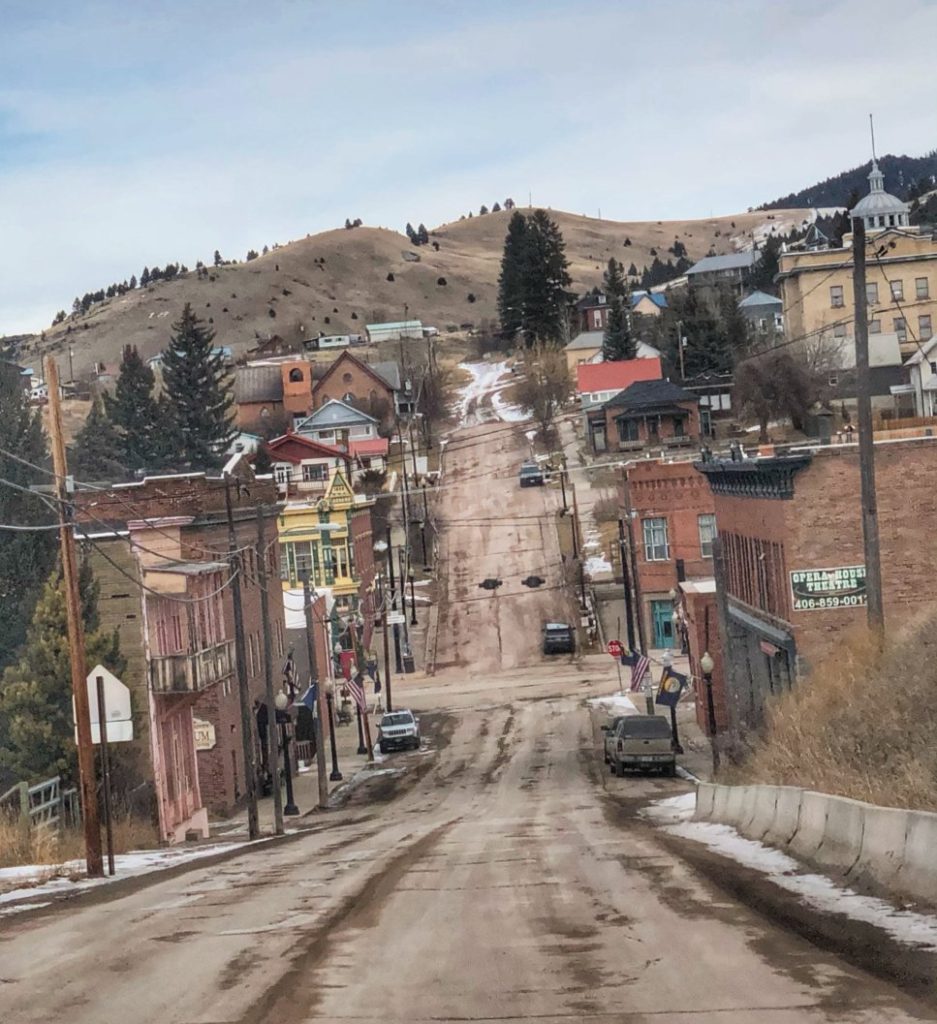 By this time, the kids were getting cranky and hungry. I pulled over on a side street while my daughter tried to referee the kids.  Just then I noticed a sign on the side of a building that said "Golden Rule" and then noticed it was on the side of "The World's Greatest Candy Store." So, I took the opportunity to sing a song to them called the "Golden Rule" by Carol Lynn Pearson.  It was one of the songs from her musical "My Turn on Earth."  One of the lyrics basically rings out "Do unto others as you would have others do to you."  I then told the kids that if they promised to live the Golden Rule on the rest of the trip that I would give them some money for the candy store.  They cheered up immediately (but I had to sing that song to them numerous times on the remainder of the trip!)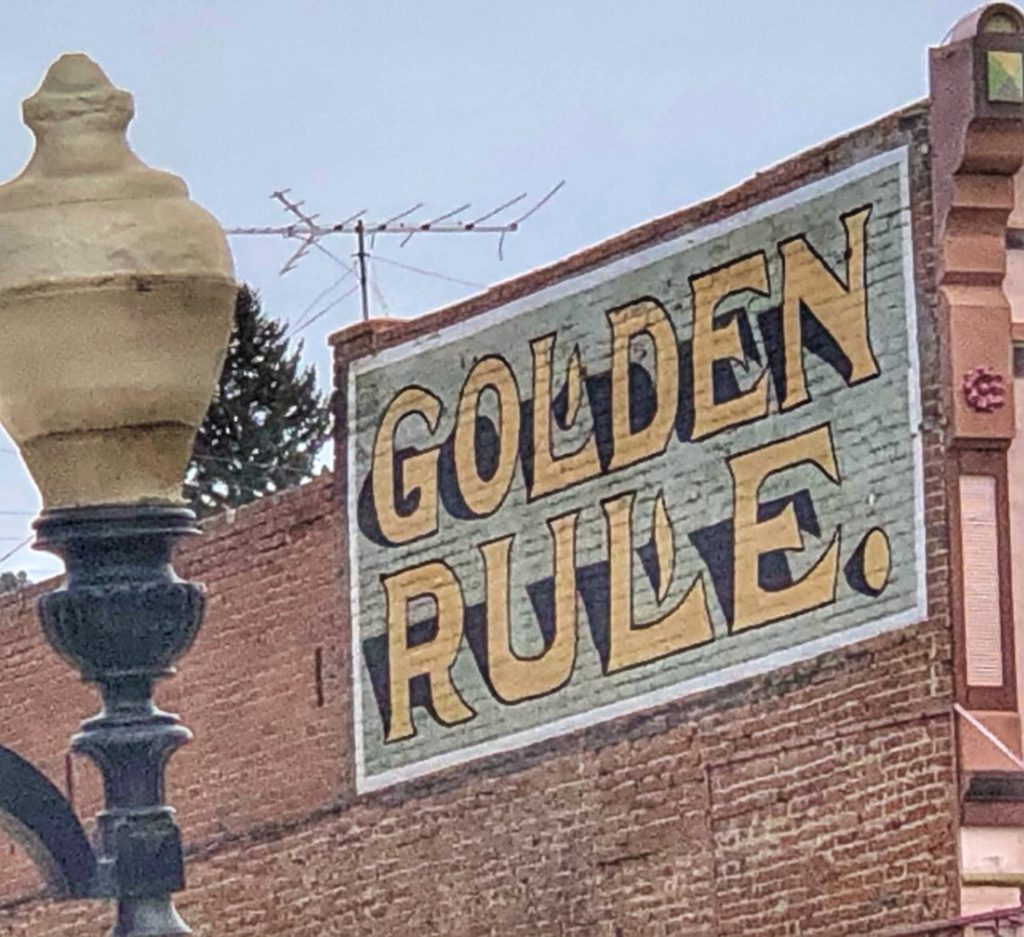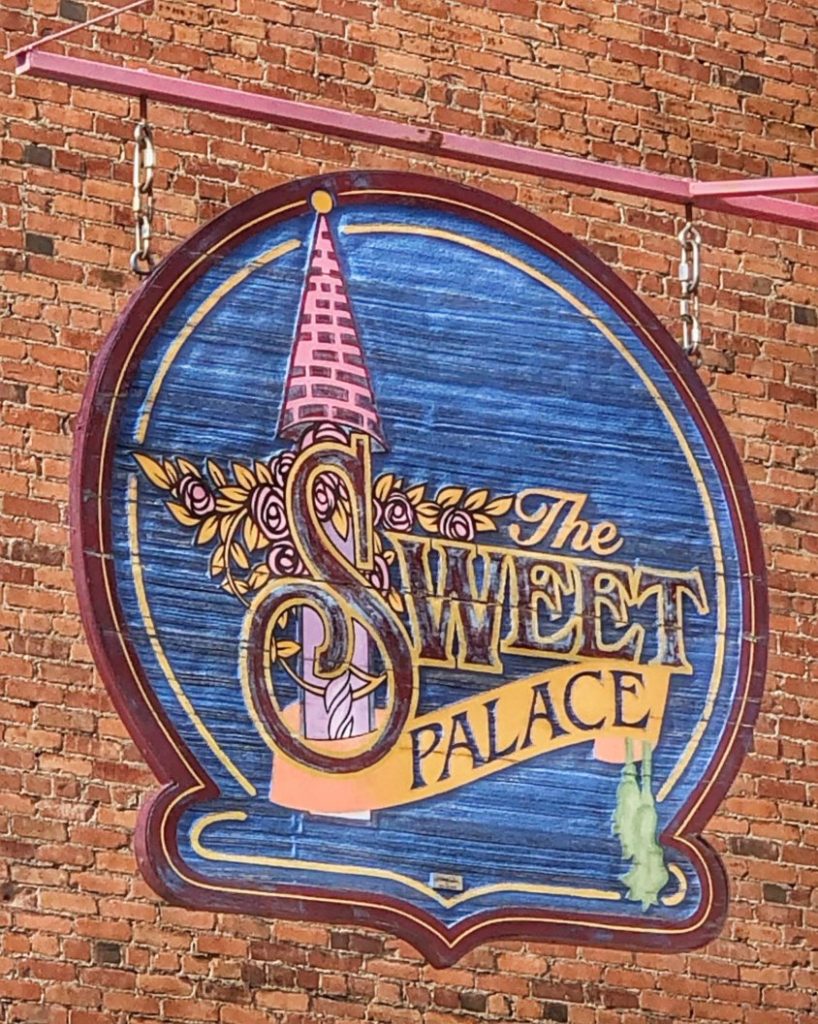 The Sweet Palace is chock full of all kinds of nostalgic candy, different kinds of taffy, chocolate goodies, local sodas and fudge.  Yes, this w as a "Kid in a Candy Shop" kinda place!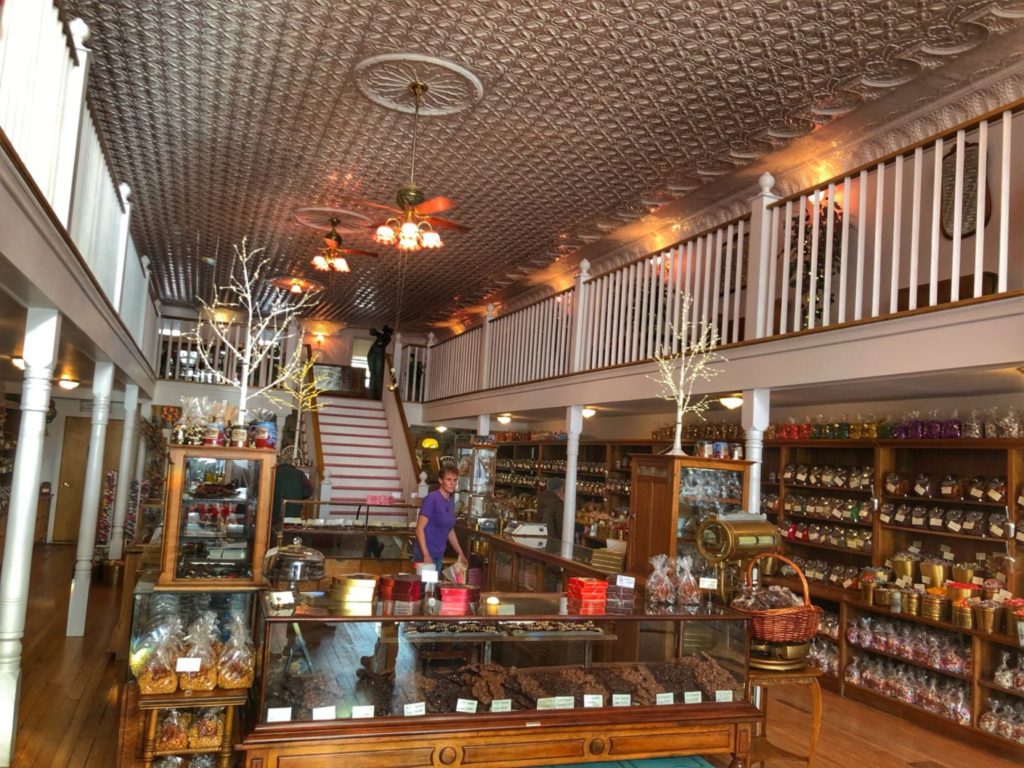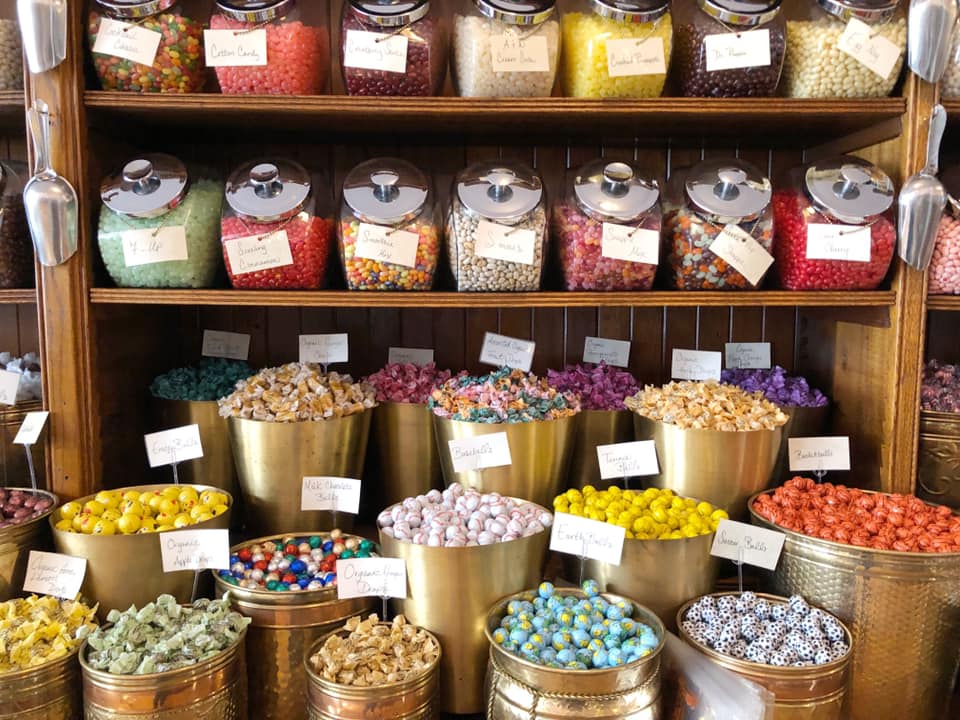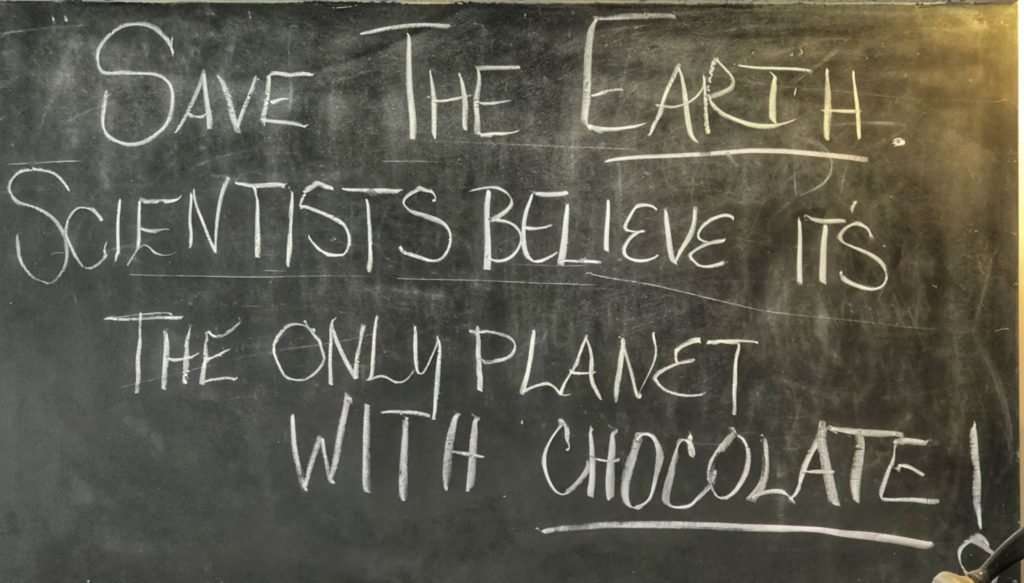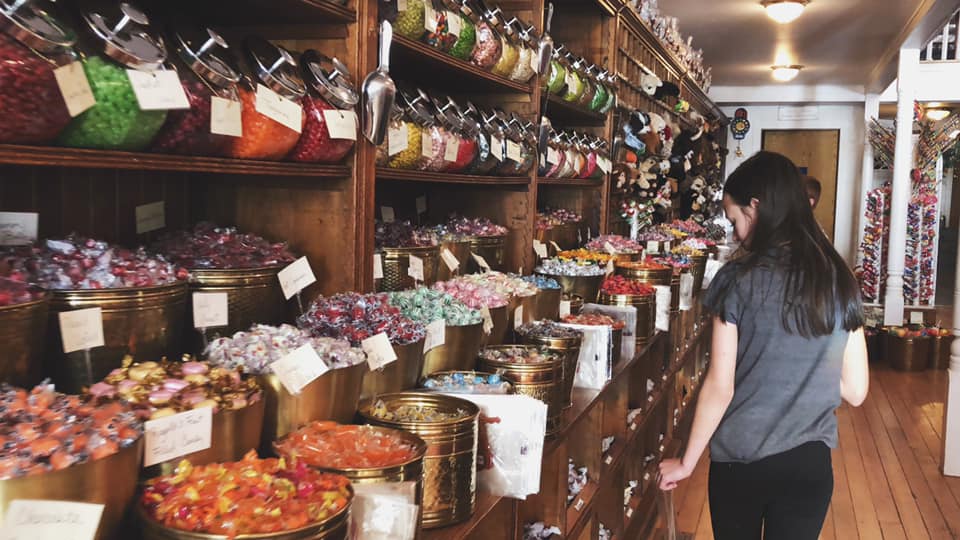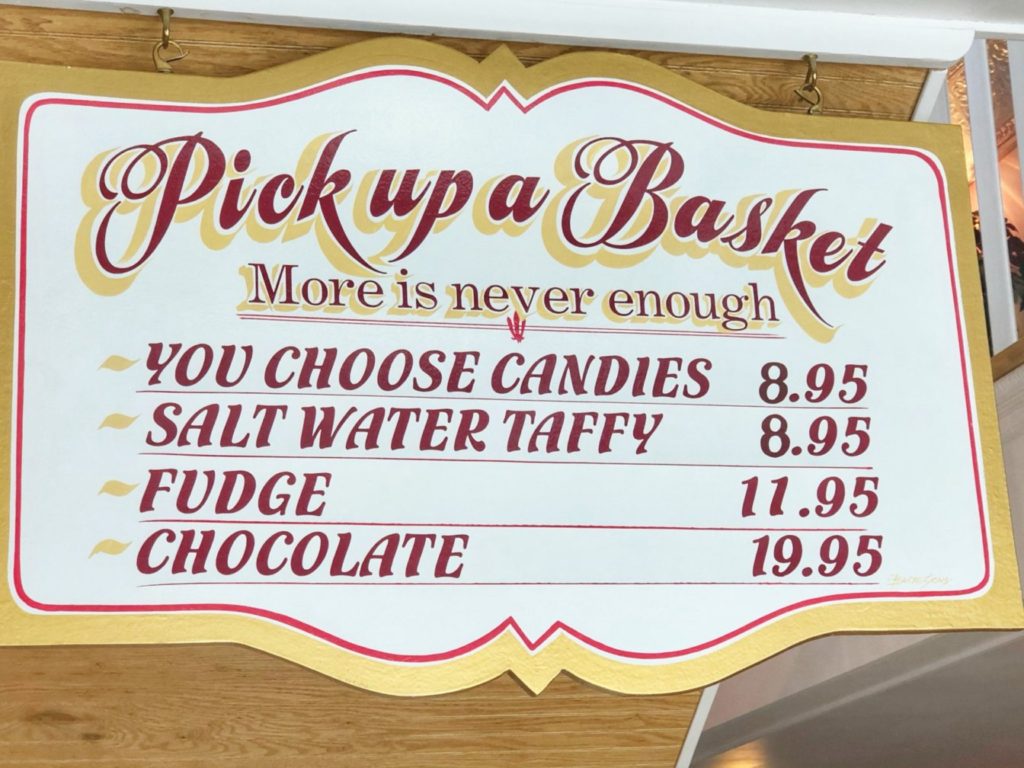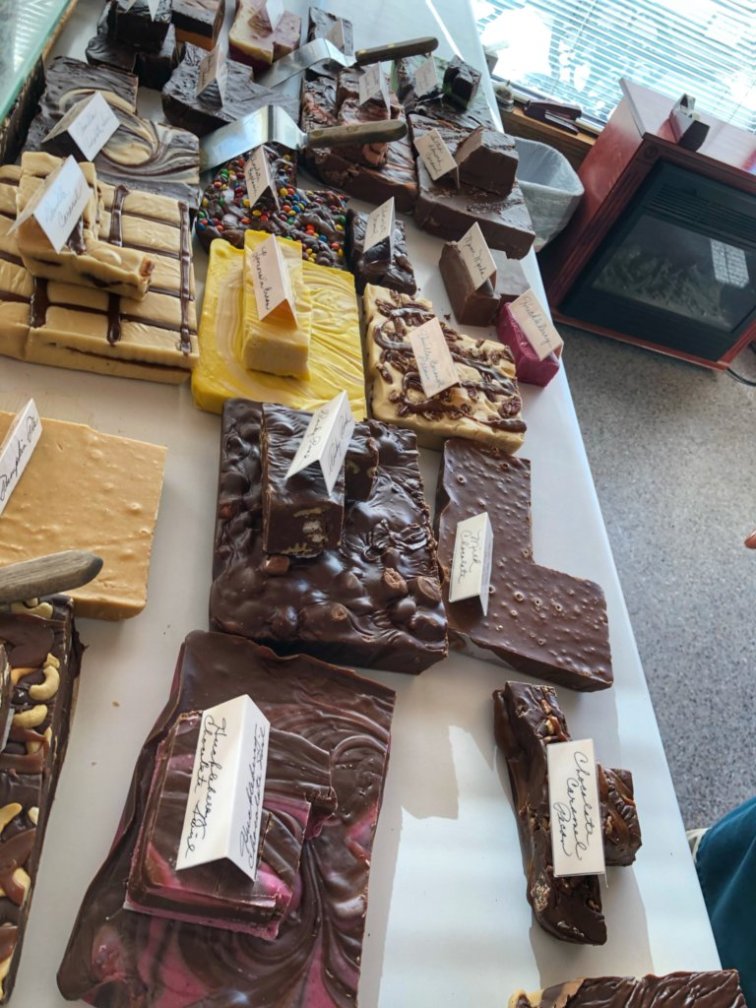 OHRMANN MUSEUM & GALLERY – DRUMMOND, MONTANA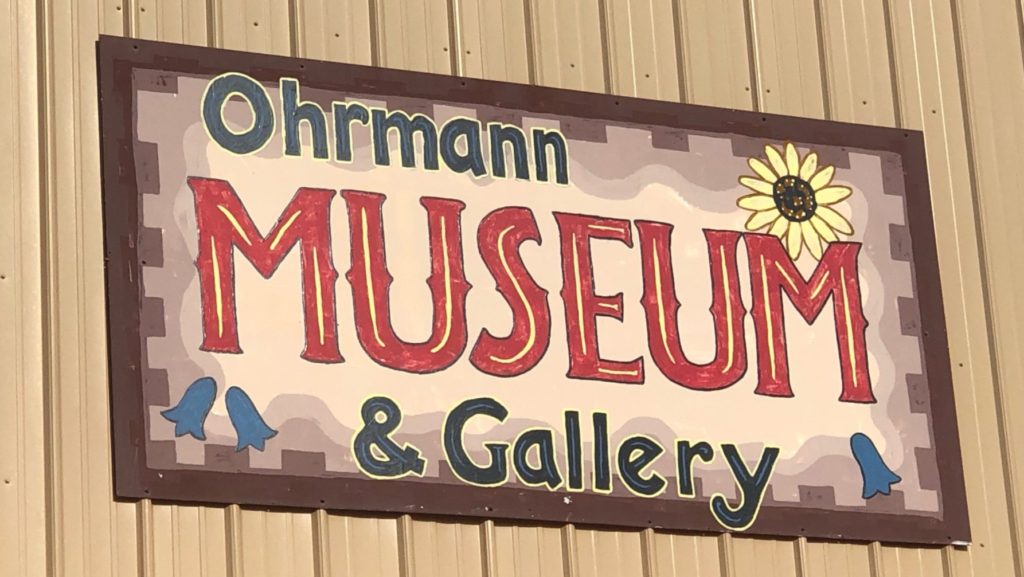 So, we continued on our drive west Montana Highway 1 and as we neared the town of Drummond and the entrance back on to Interstate 90, I noticed a unique sign across the road.  I had to stop for a photo because it was one of those whimsical signs that I like.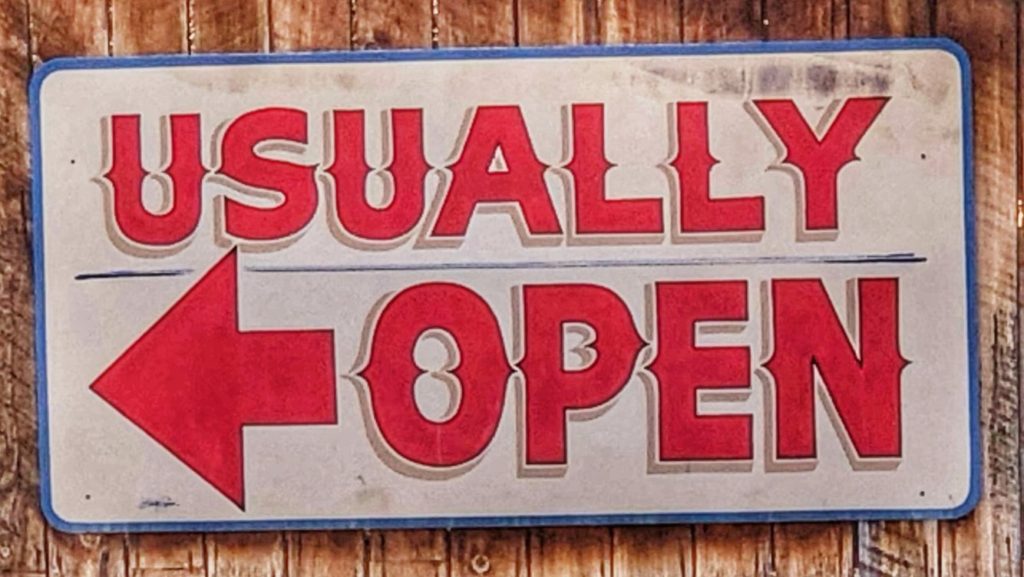 Since it was "Usually Open," we decided to drop by as it looked like there were some unique metal sculptures out front.  Once again, this was a delightful surprise stop.  The actual museum appeared to be closed, but we got out to look at the giant grizzly sculpture, the big turtle and then fun signs.  While we were looking, Bill Ohrmann came up to us and chatted with us and then let the kids go into the museum.  I relaxed in the car for a few minutes.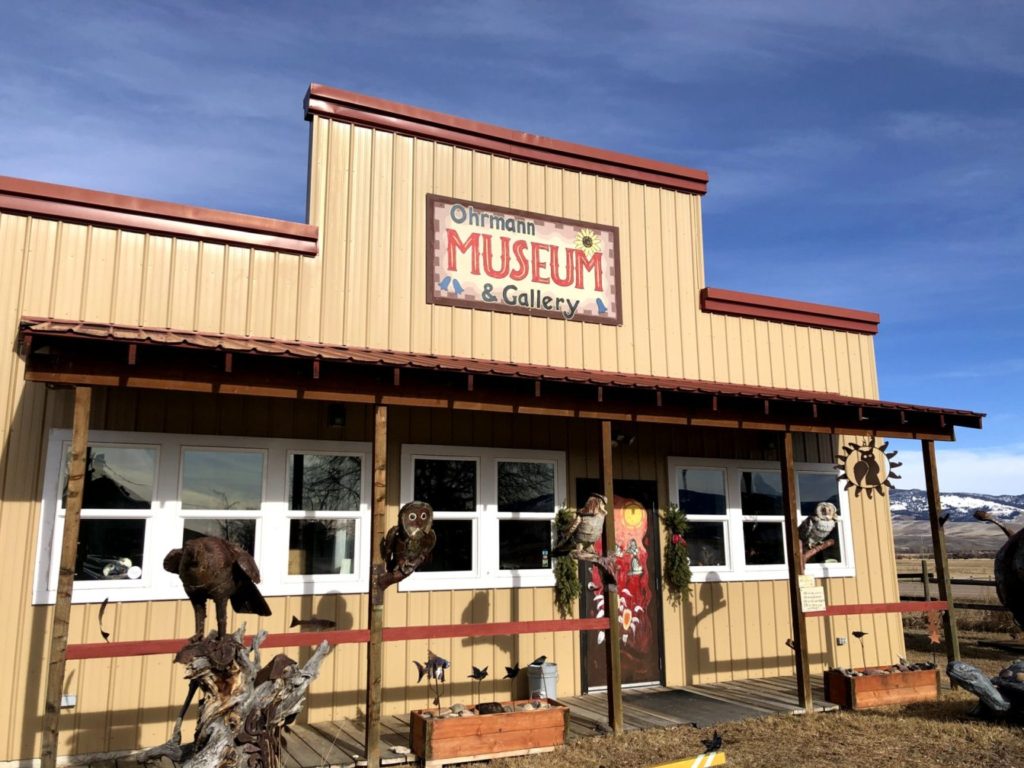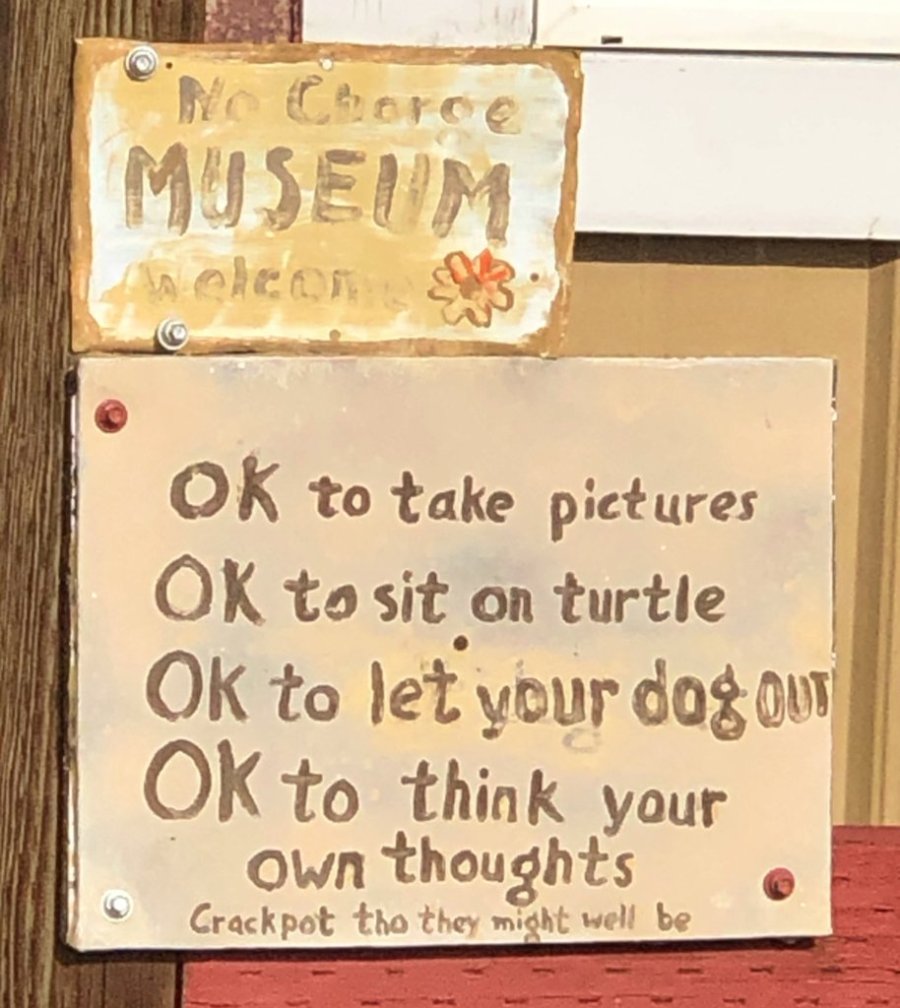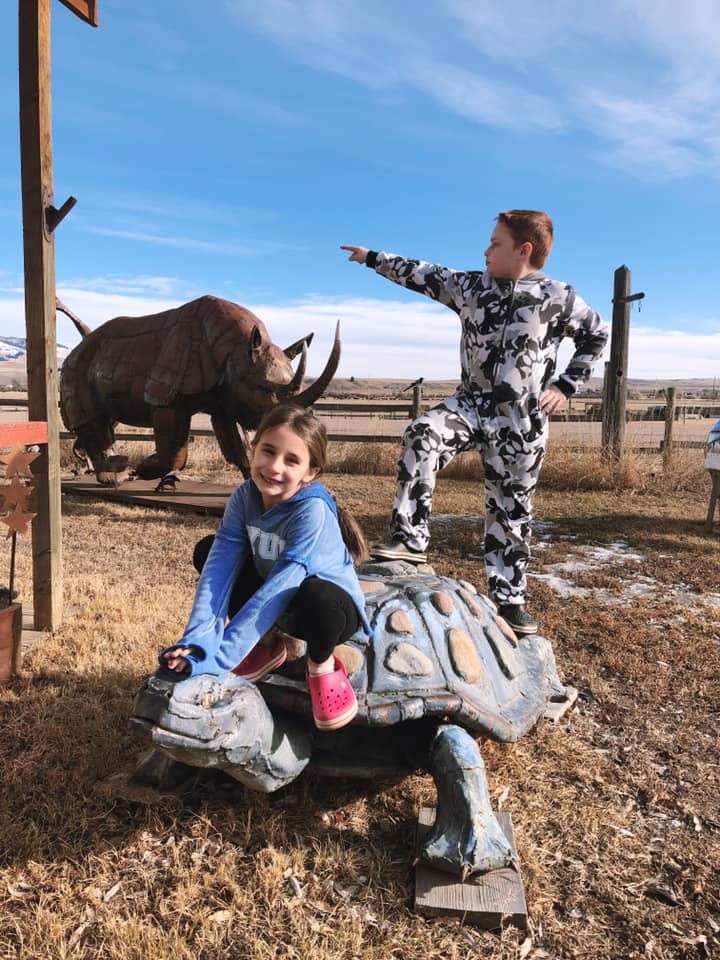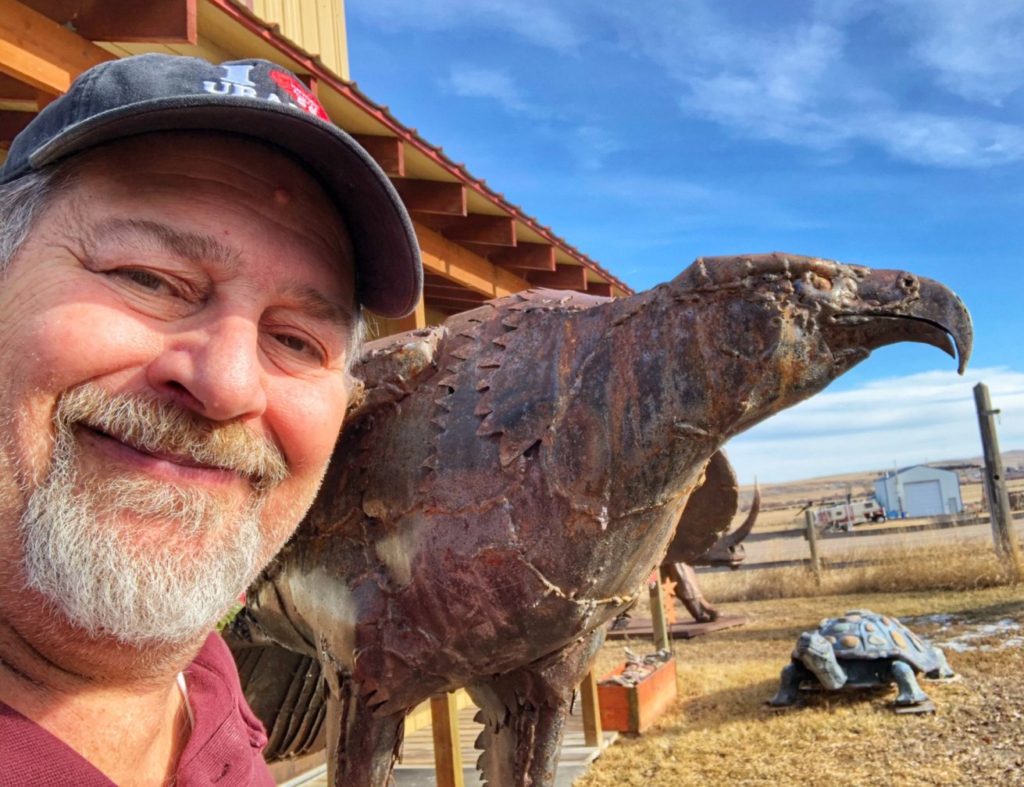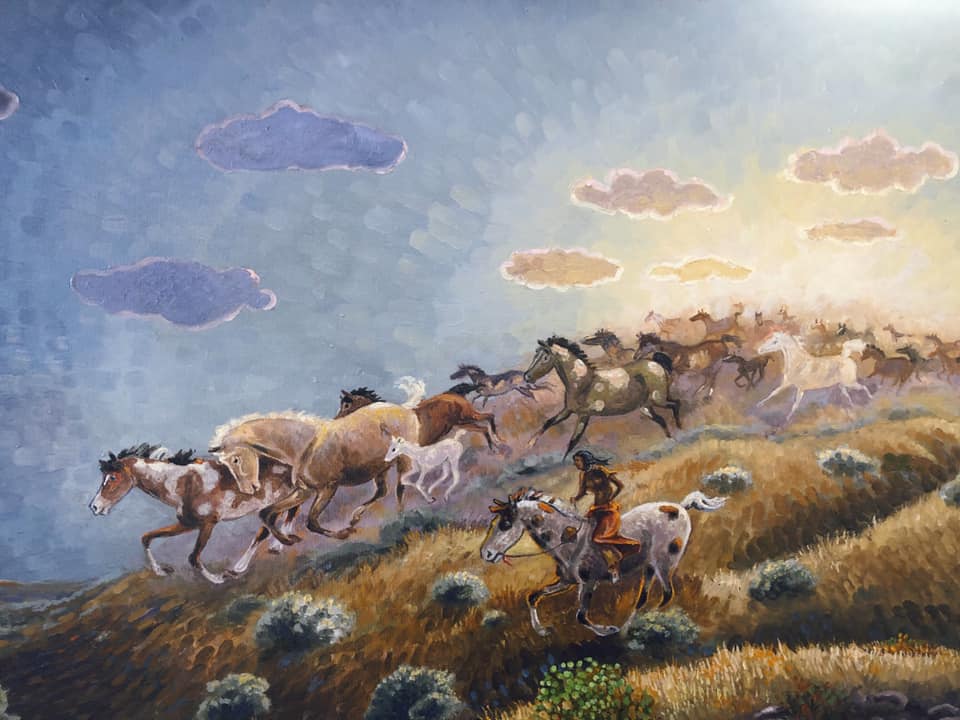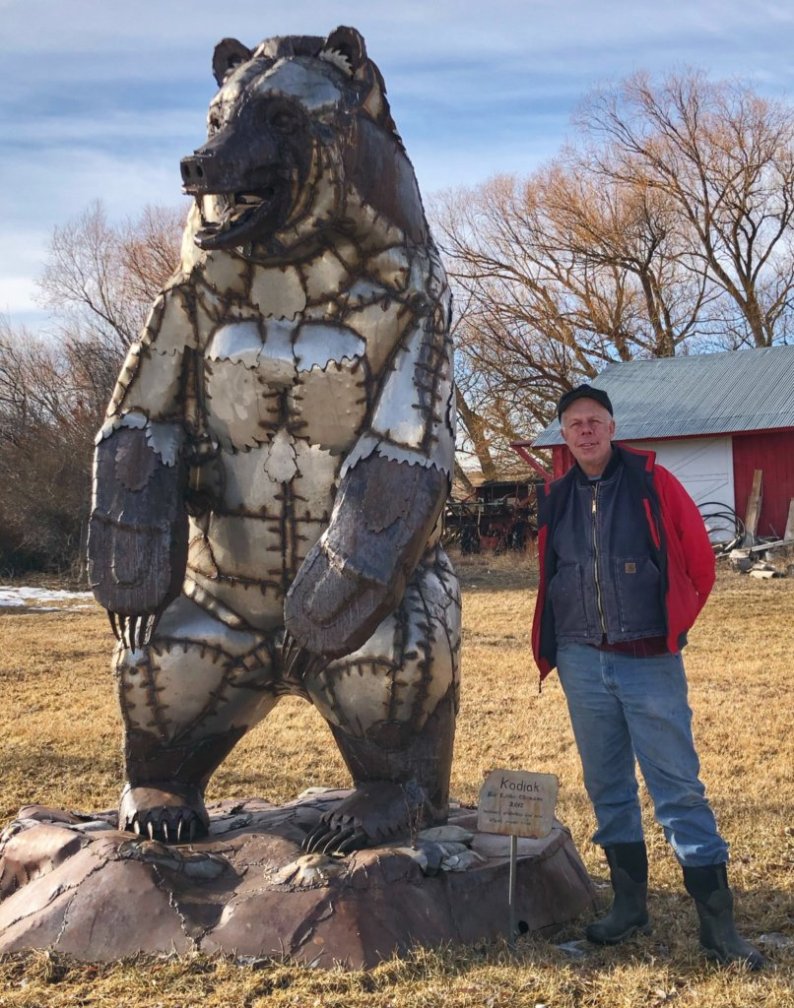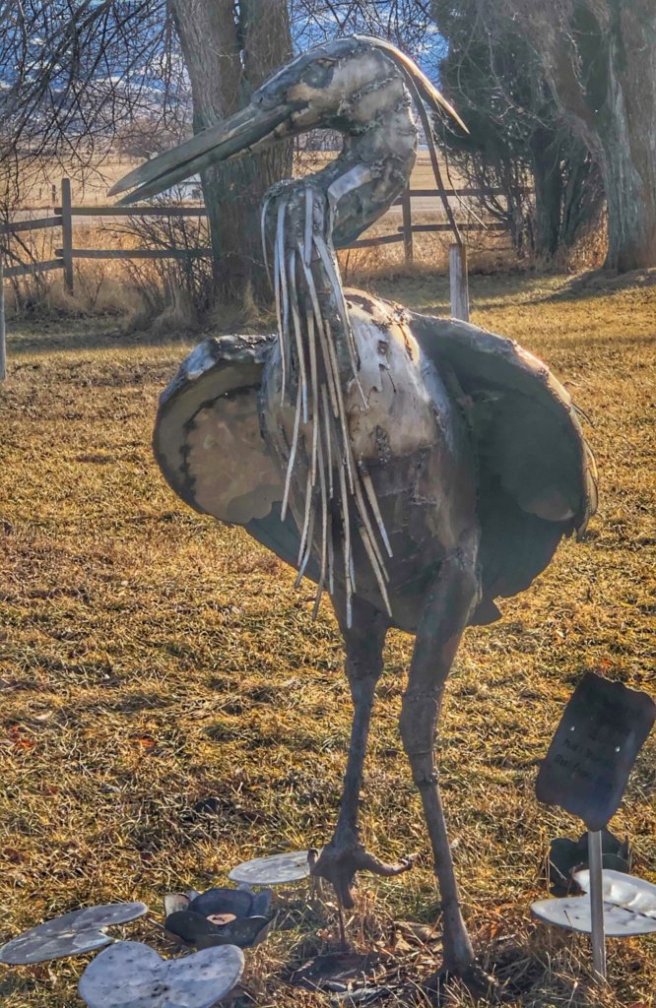 HOBBIT HOUSE – THE BROTHERS GREENHOUSES – PORT ORCHARD, WASHINGTON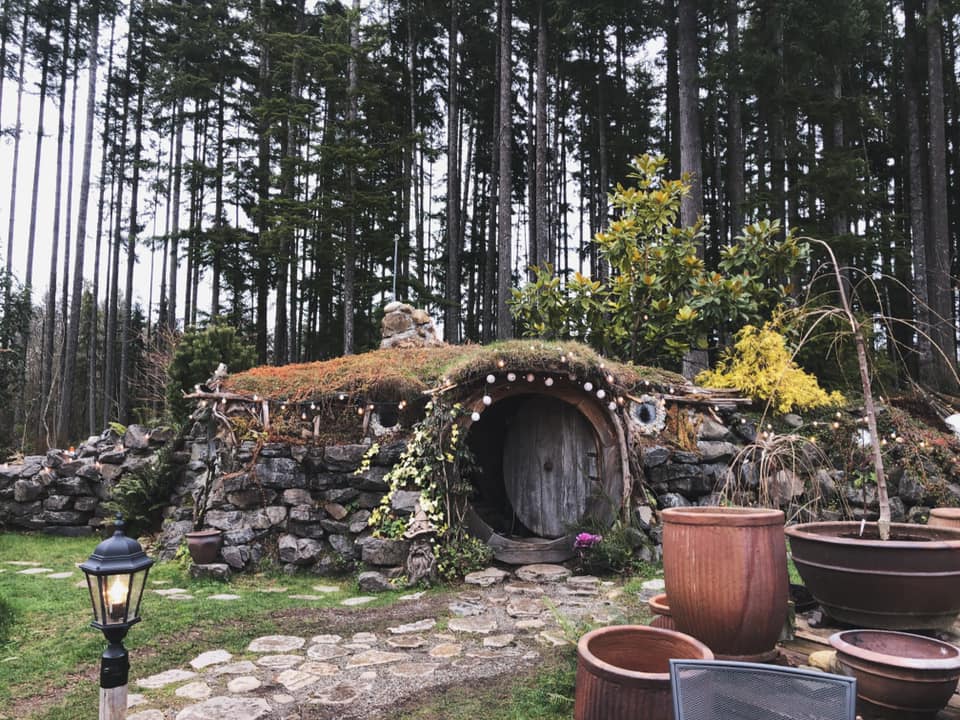 We finally arrived in Port Orchard, Washington on January 31 to spend a week with my daughter Amaree and her family.  While I worked each day, Marissa was able to go out and explore.  She had four days of adventures that I did get to accompany her on, but she did take her niece with them on a couple of trips. Luckily, there was a place locally in Port Orchard that has gained a bit of fame.  A visit to Brothers Greenhouses provided an opportunity to see a replica of a Hobbit House, as noted in The Hobbit and The Lord of the Rings by J.R.R. Tolkien.  The Port Orchard Hobbit House is part of the larger display greenhouse displays.  In fact, they have a rooftop garden display on the Hobbit House.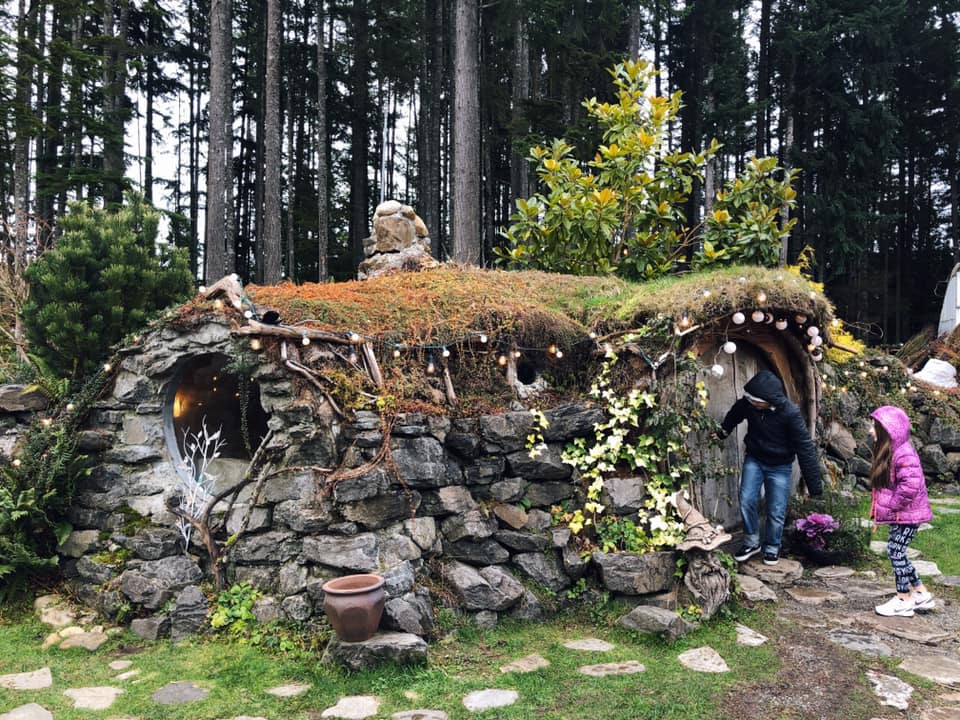 SEA DISCOVERY CENTER – POULSBO, WASHINGTON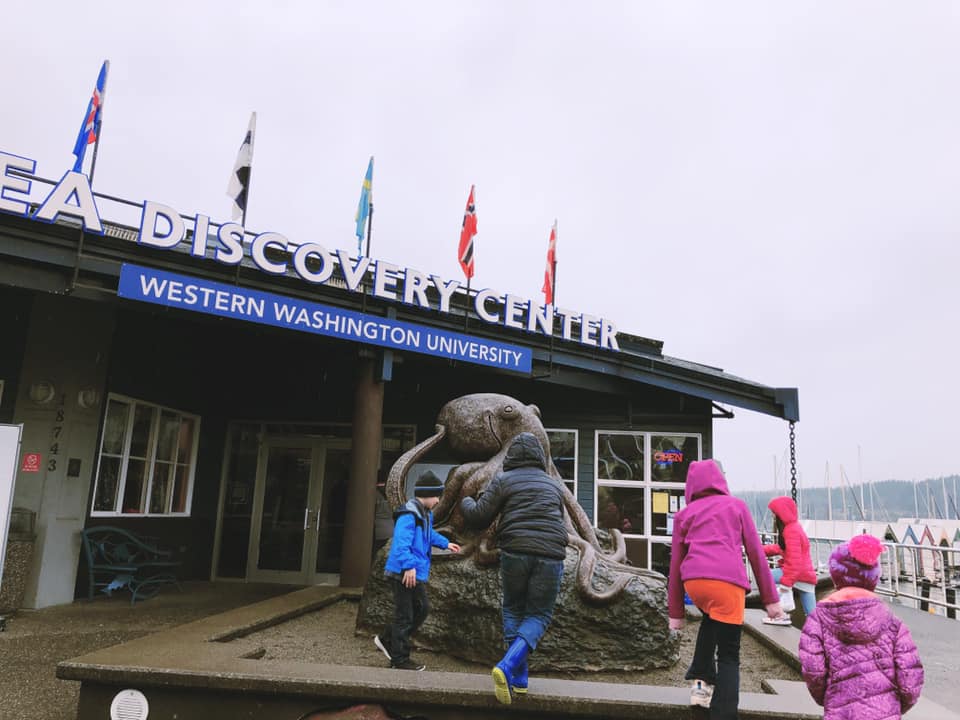 Marissa and the children took another trip of discovery up to Poulsbo, Washington and made a visit to the Sea Discovery Center to check out the unique aquarium.  This is a hands on aquarium where the kids can see many unique sea animals such as starfish and other species. (All photos in this section by Marissa Noe)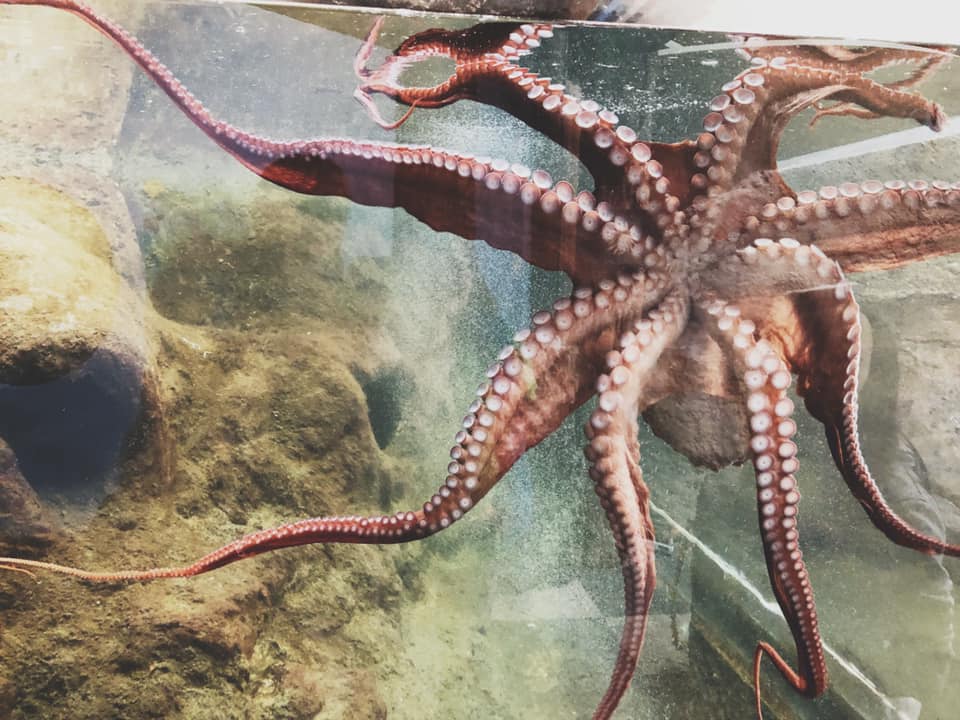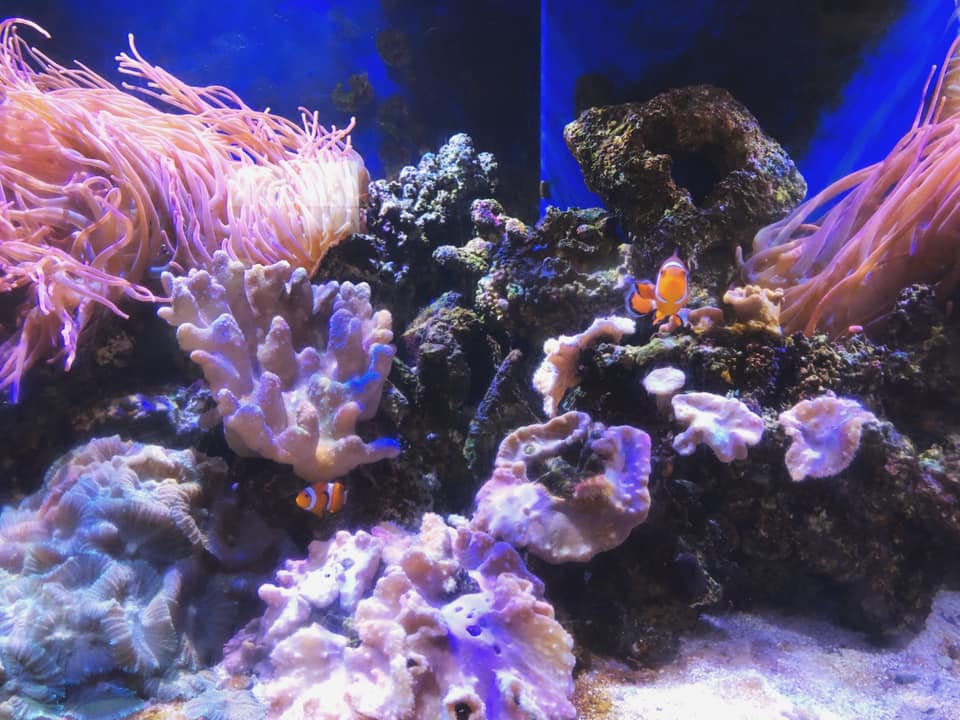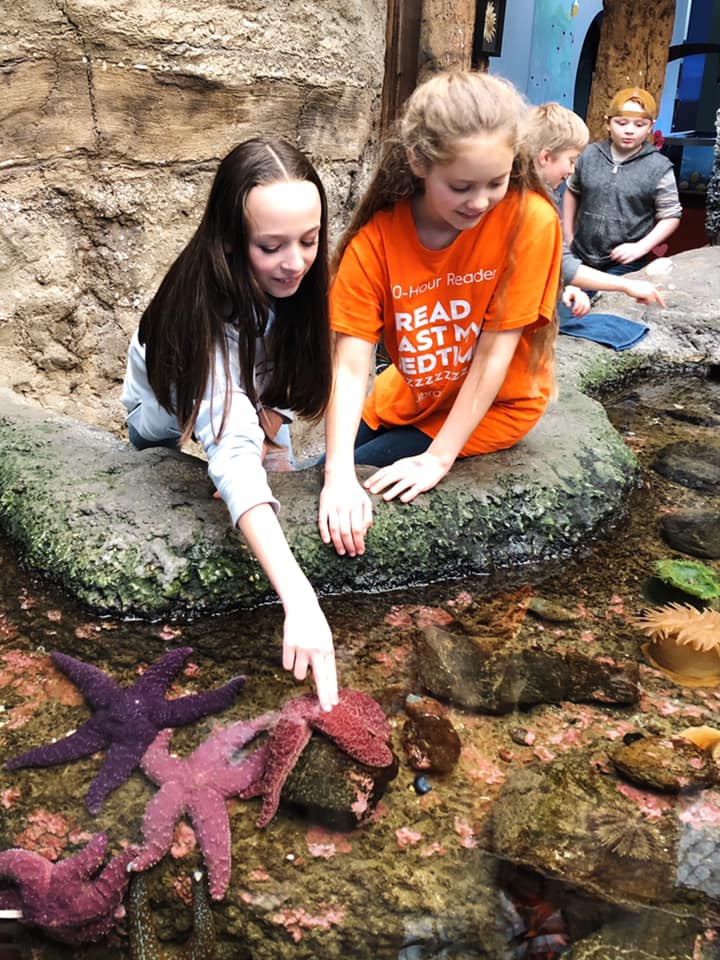 MUSEUM OF GLASS – TACOMA, WASHINGTON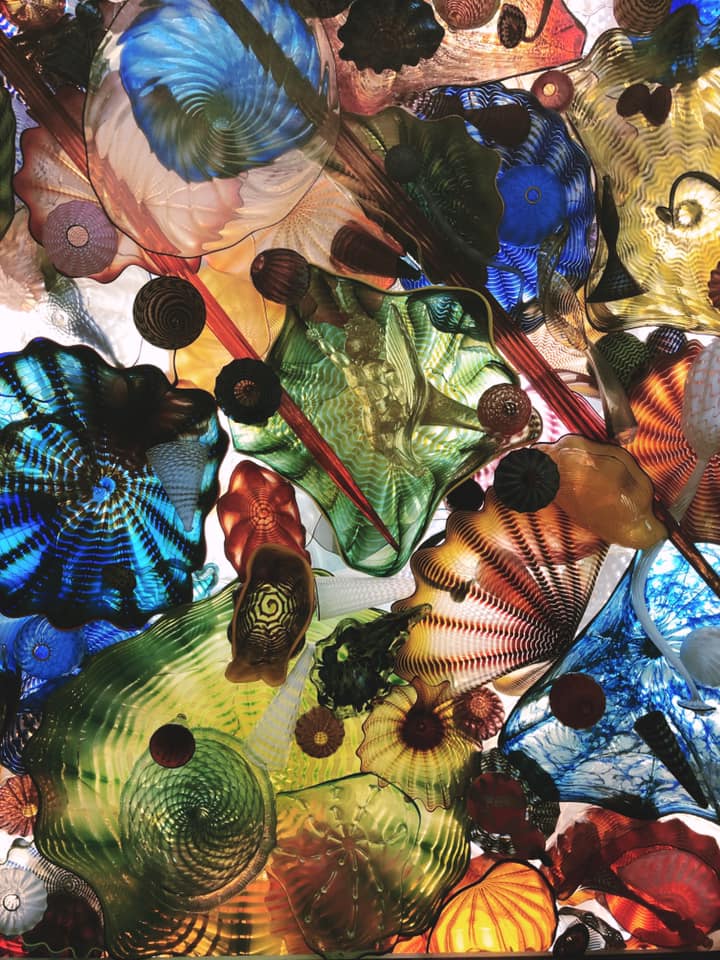 On yet another adventure, Marissa took her kids south to Tacoma for visits to a number of places.  One of the more unique places was the Museum of Glass, a truly enthralling place with a number of very artistic pieces. The museum / art gallery opened in 2002 and is now considered a Top Ten tourist destination in Washington. (all photos in the section by Marissa Noe)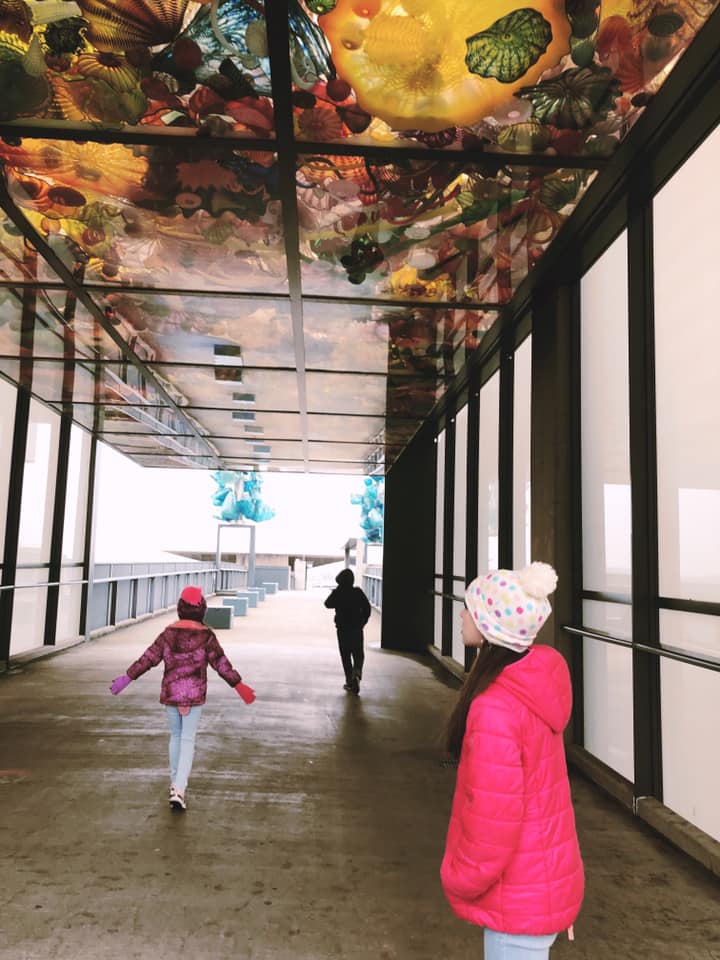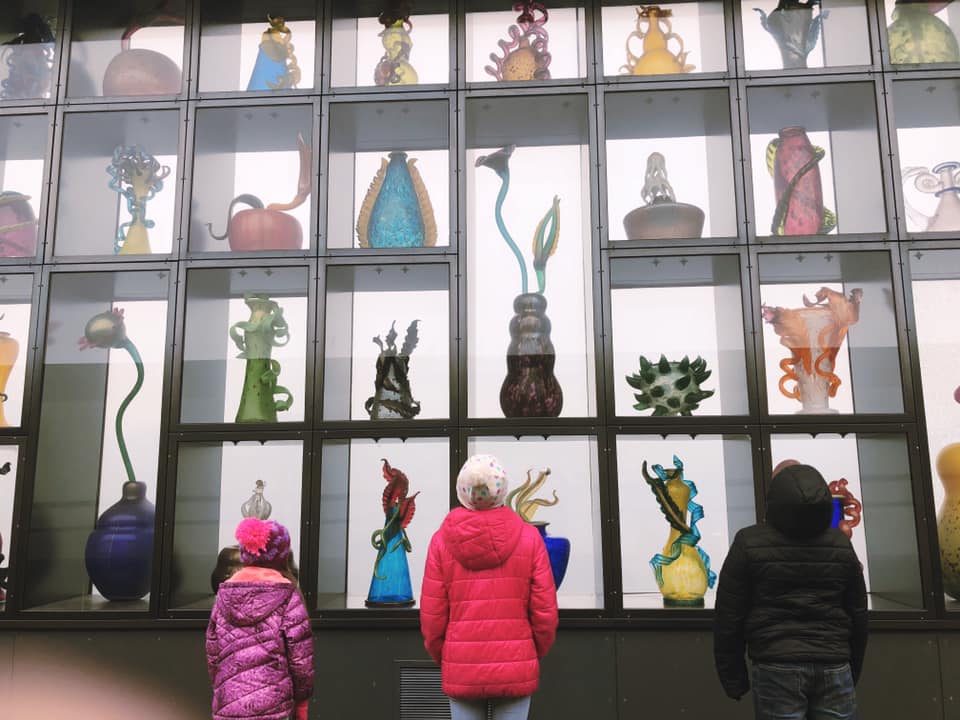 ARTSY TOWN OF BANDON, OREGON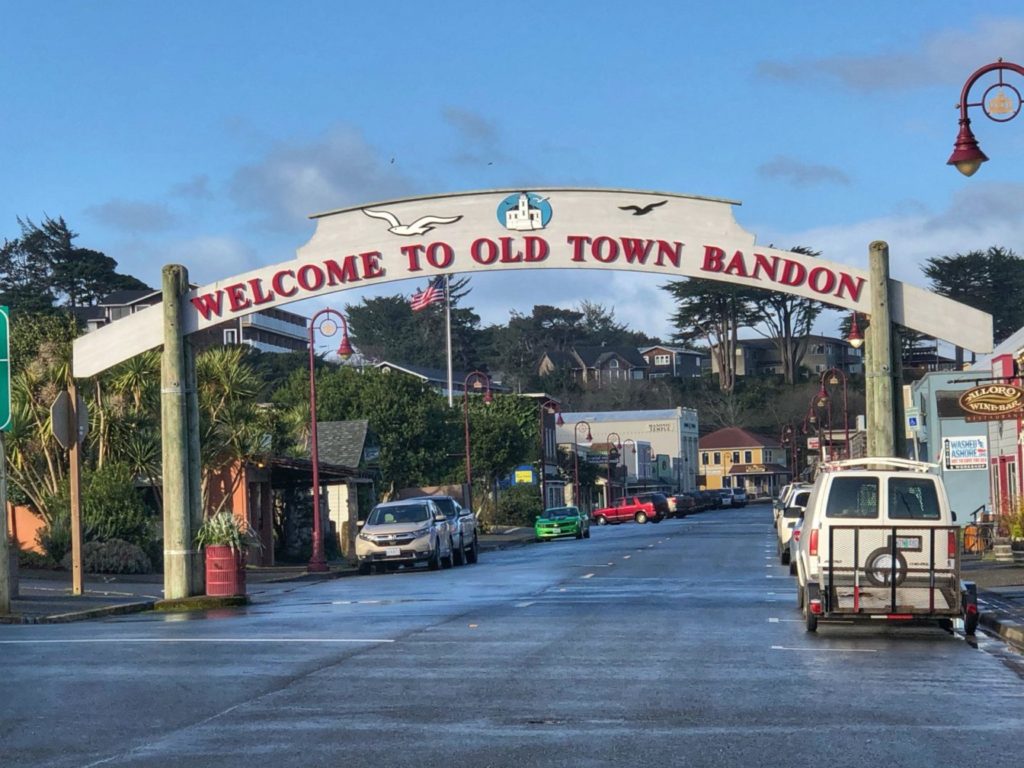 After we left Port Orchard, we drove along US Hwy 101 along the Pacific Coast in Washington and eventually into Oregon.  One of the places we came across was Bandon, Oregon, a cute little artsy town with murals, unique works of art and even an organization that strives to take ocean trash and make art of it.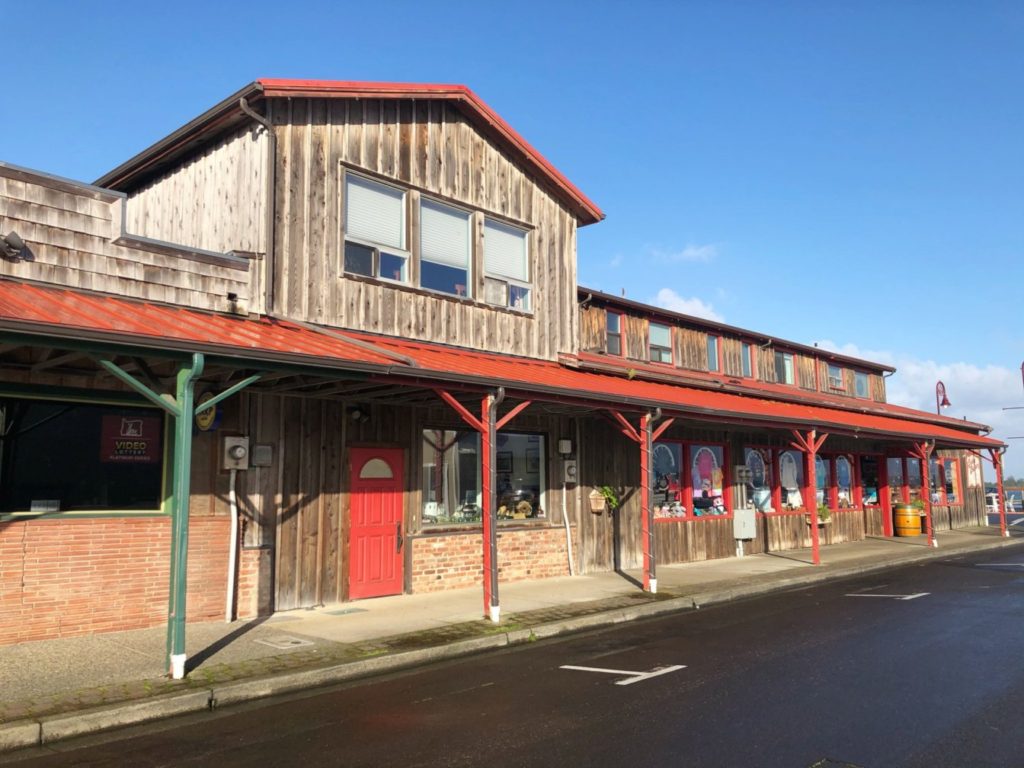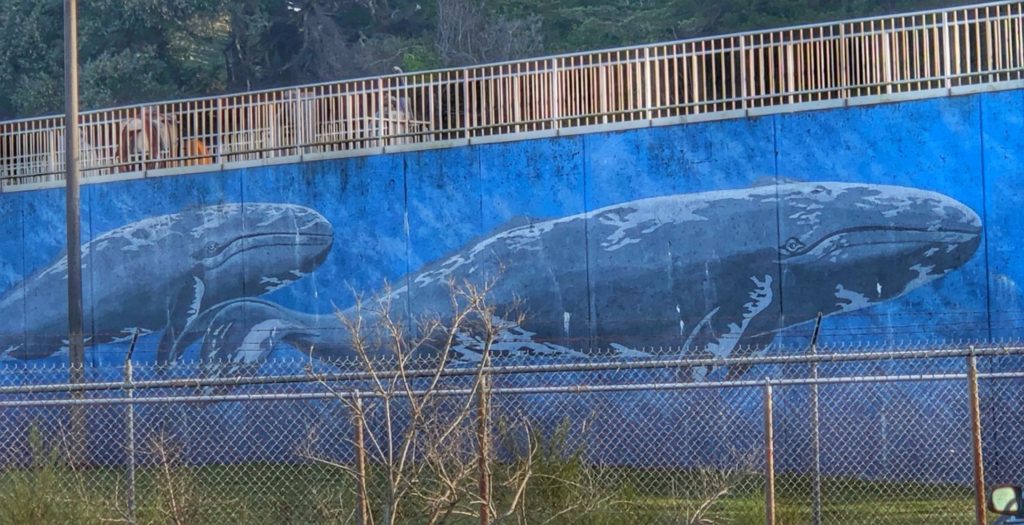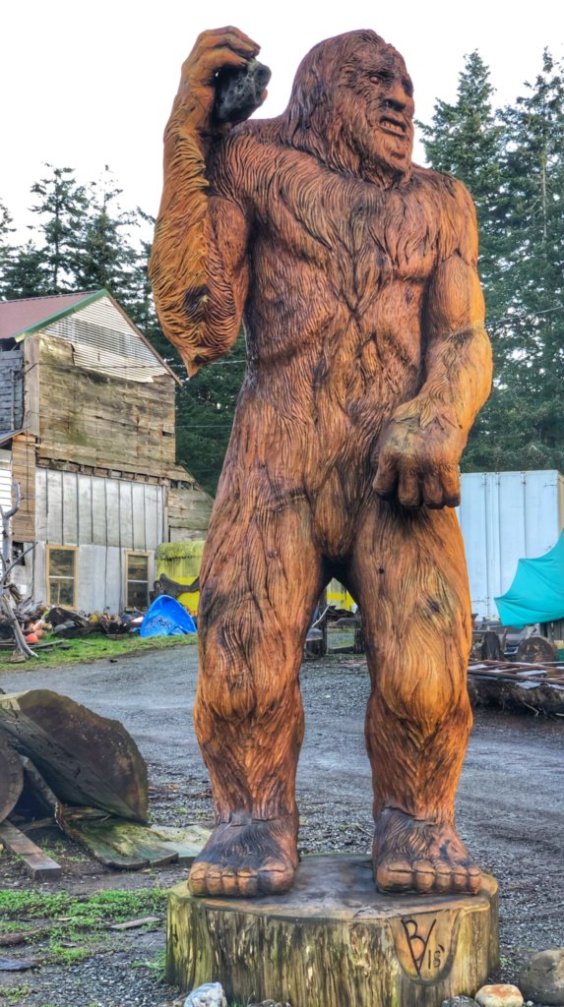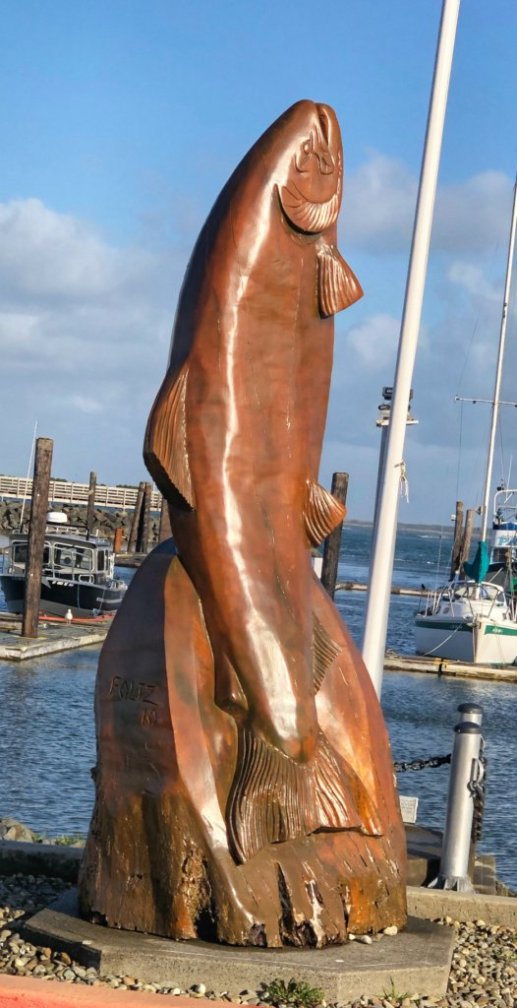 One of the more unique discoveries we found here was the organization known as Washed Ashore, which is an art project founded by artist and educator, Angela Haseltine Pozzi in 2010.  The project came about when Angela first recognized the amount of plastic washing up on the beaches she loved and decided to take action. Over the past decade, Washed Ashore has processed tons of plastic pollution from Pacific beaches to create monumental art.  A couple of the pieces are on display in town.  Really unique.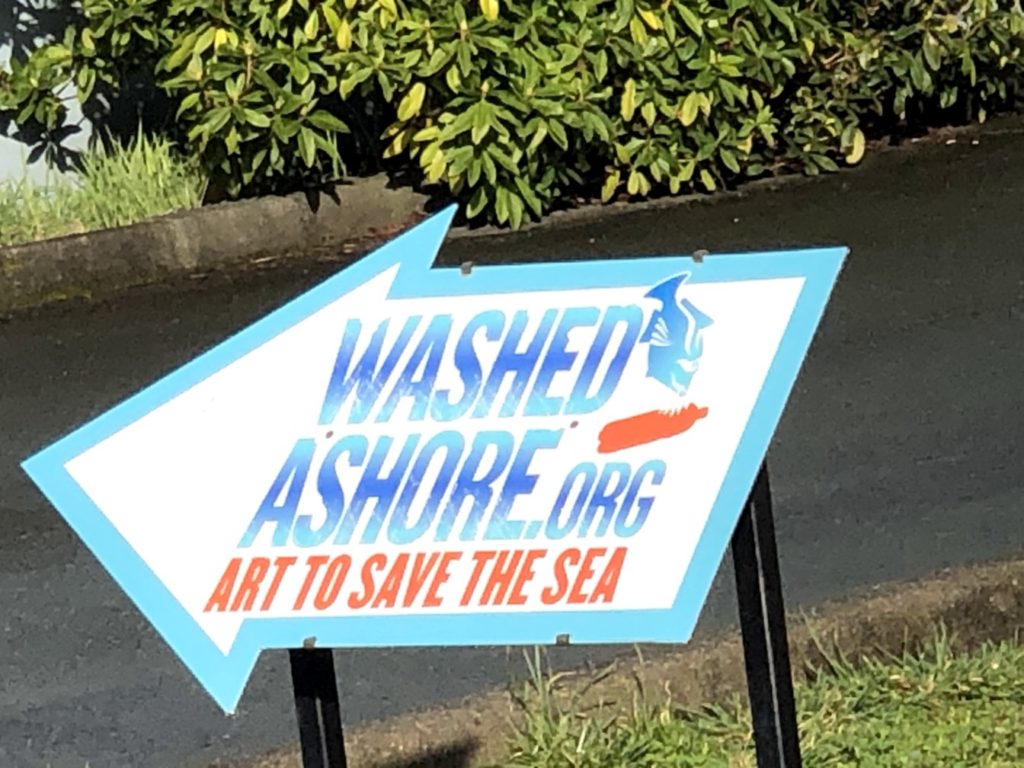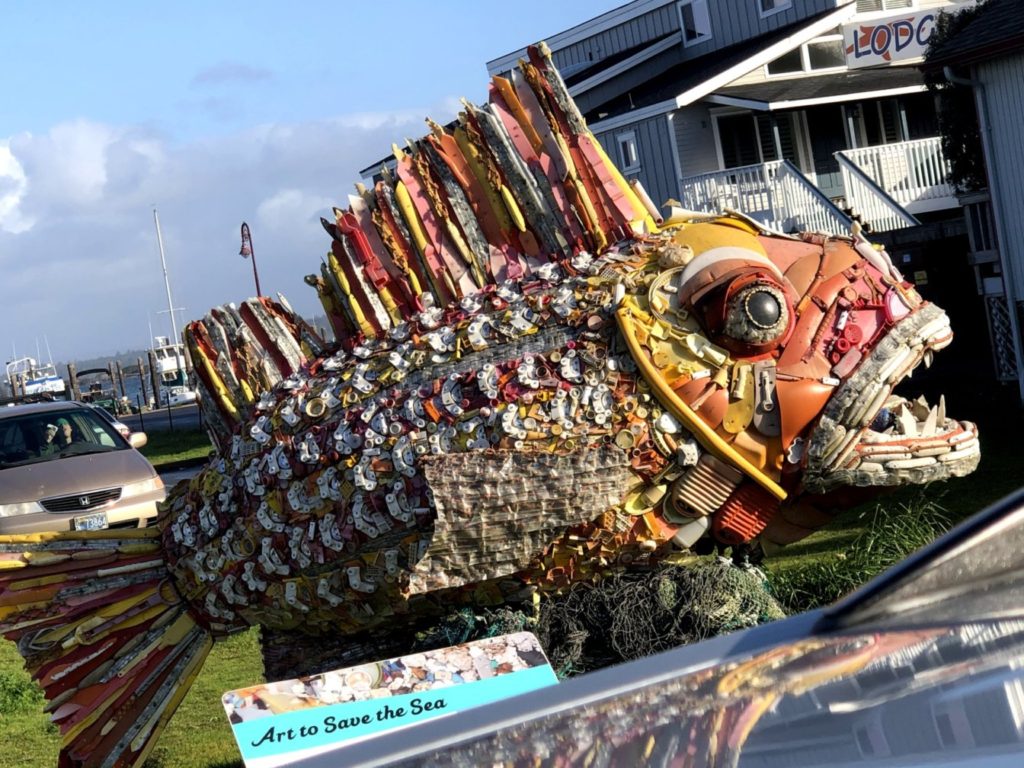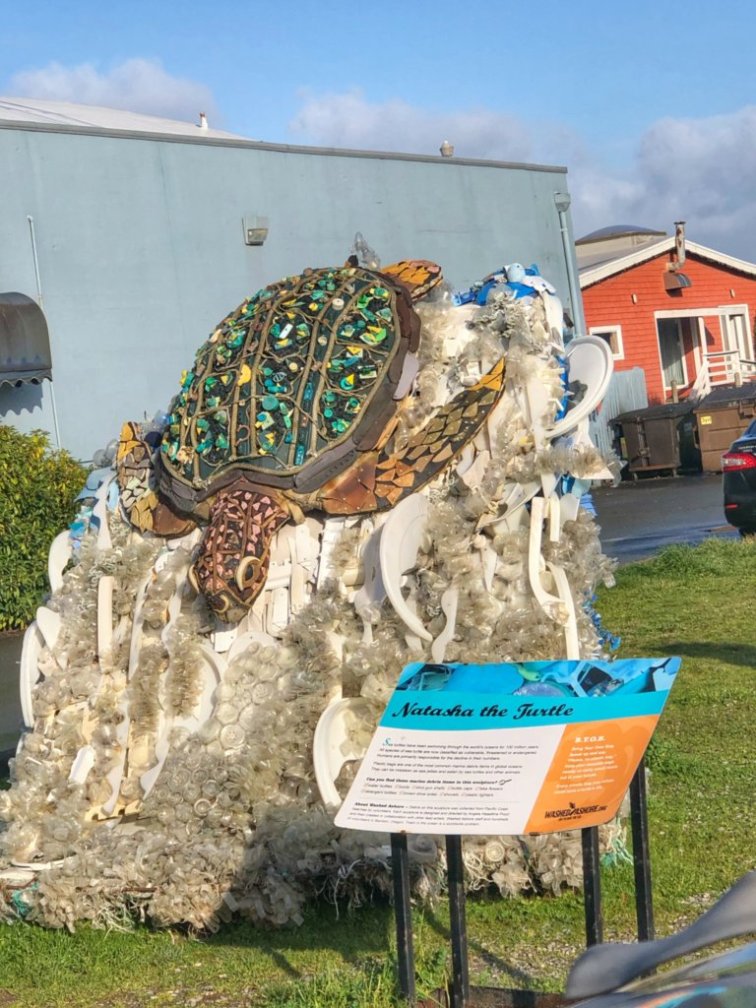 TREES OF MYSTERY – KLAMATH, CALIFORNIA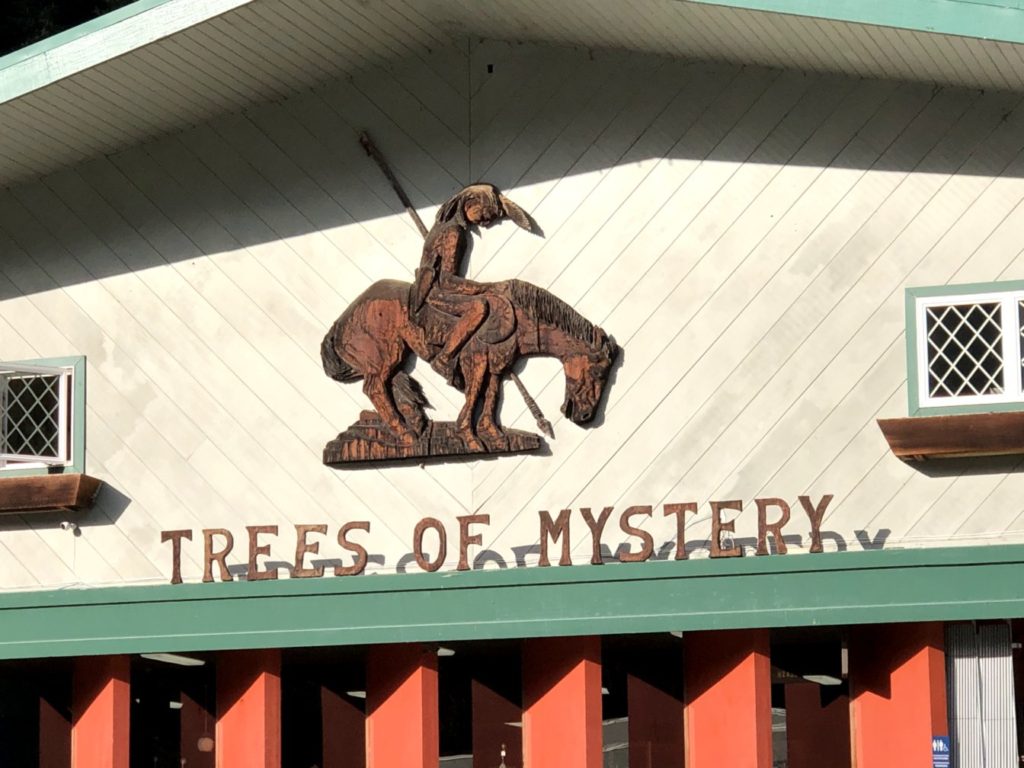 Admittedly, I had heard of Trees of Mystery, but on this trip I had totally forgotten about the place.  My opportunities to get to California were always scarce, so, we got lucky.  Well, as we drove along the US 101 to get to the Redwood forests, we came upon it.  Actually, the first thing I saw was a giant Paul Bunyan…the biggest one I had ever seen.  We were on a really tight schedule, but I really needed to stop, at least for a photo op with Paul Bunyan and Babe.  But, the Trees of Mystery has so much more to offer…I wish we would have had time to explore the museum, the forest walk, the Redwood Canopy Trail, and more.  And just think, this place has been here since the 1940s!!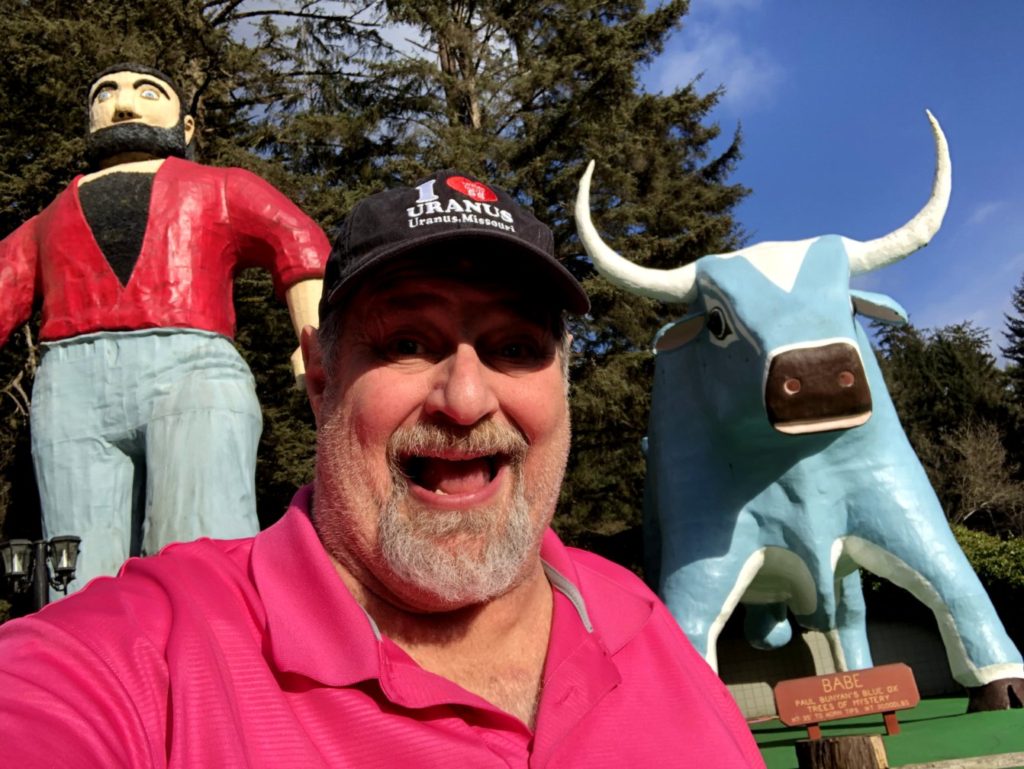 This Paul Bunyan stands 49 feet tall, has a 52 foot round waist and weighs over 30,000 pounds. And I thought I was a big guy!!  And Babe is not a small guy either.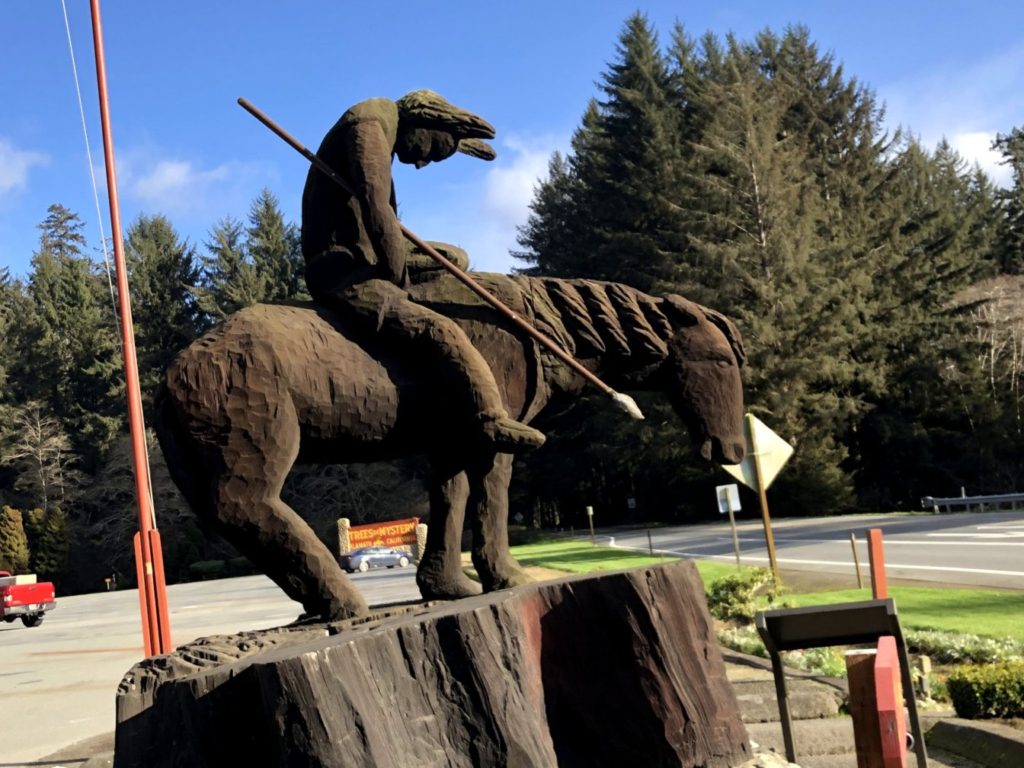 ALIEN FRESH JERKY – BAKER, CALIFORNIA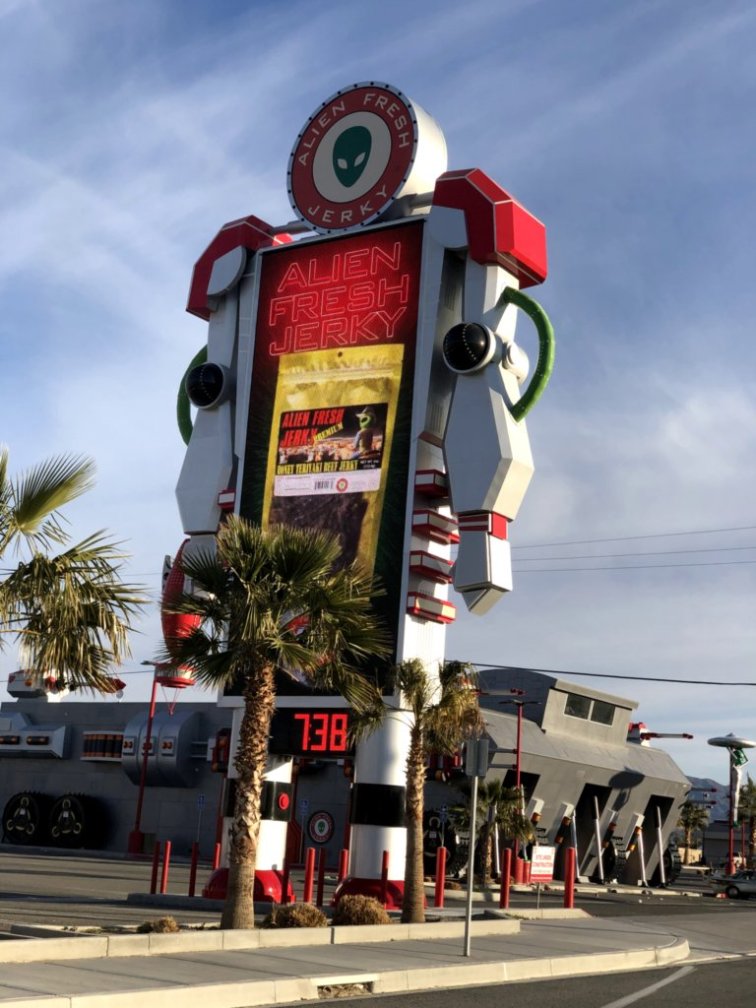 After the Redwoods, lovely Pacific Coast drive along Big Sur and the Sequoias in the Sierra Nevadas, we made our way eastward to the Mojave Desert.  I had plans to stop in Baker, California for the World's Largest Thermometer, but was stunningly surprised at what else was in this town that thrives on tourism.  A giant parking lot full of aliens waited to greet us from across the street.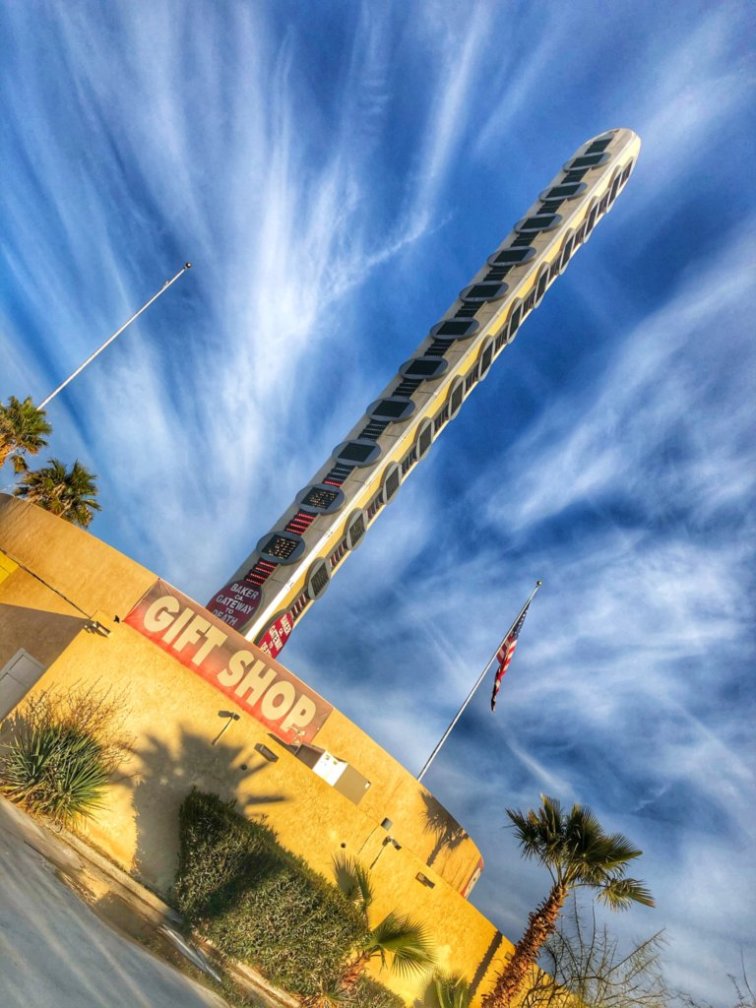 Alien Fresh Jerky was a great surprise…and a disappointment (it was closed when we went through early in the morning).  Unique buildings, a fun neon sign, a flying saucer and, best of all, all sorts of aliens!!  It looks like they are even going to create a new hotel that will be space themed.  FUN FUN FUN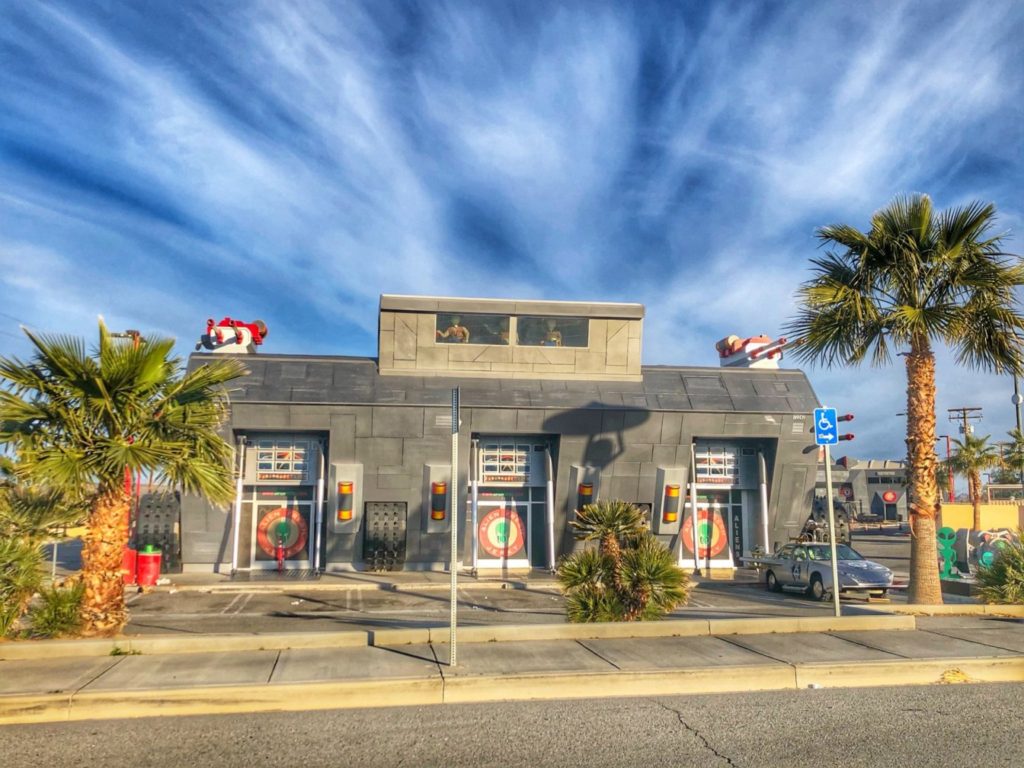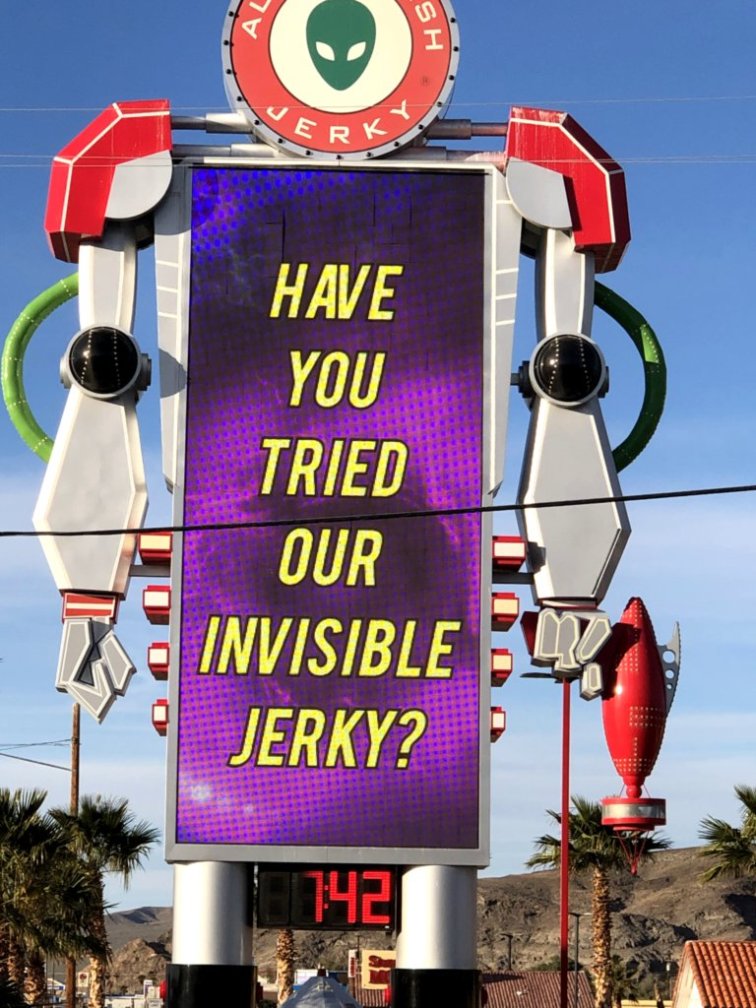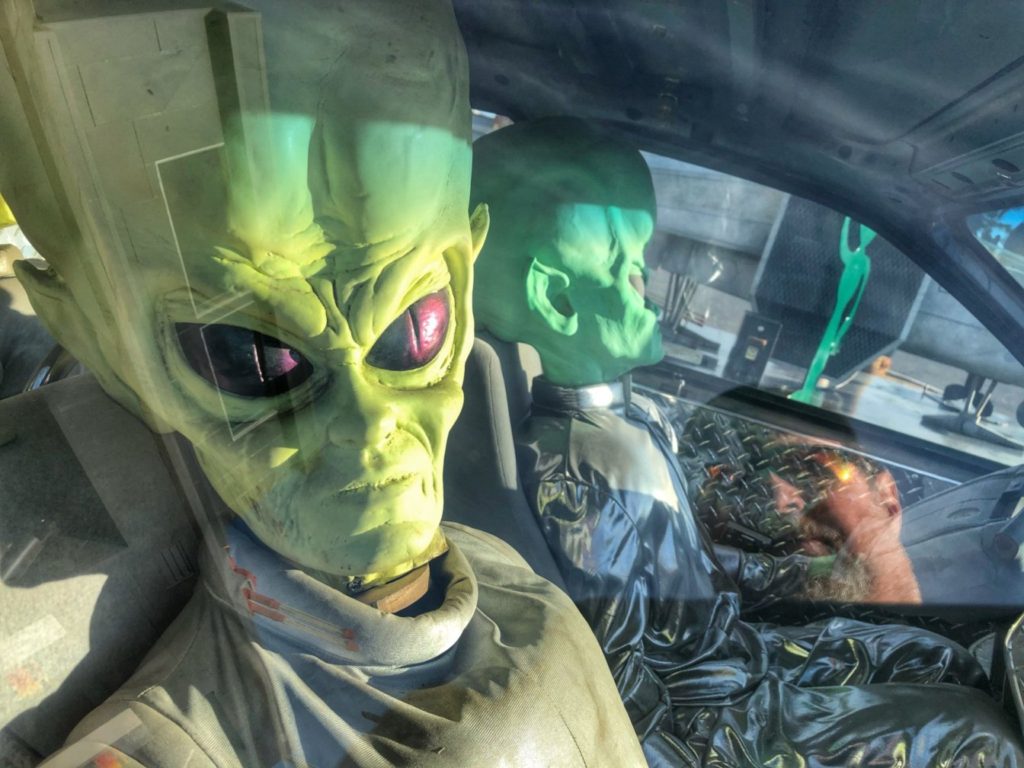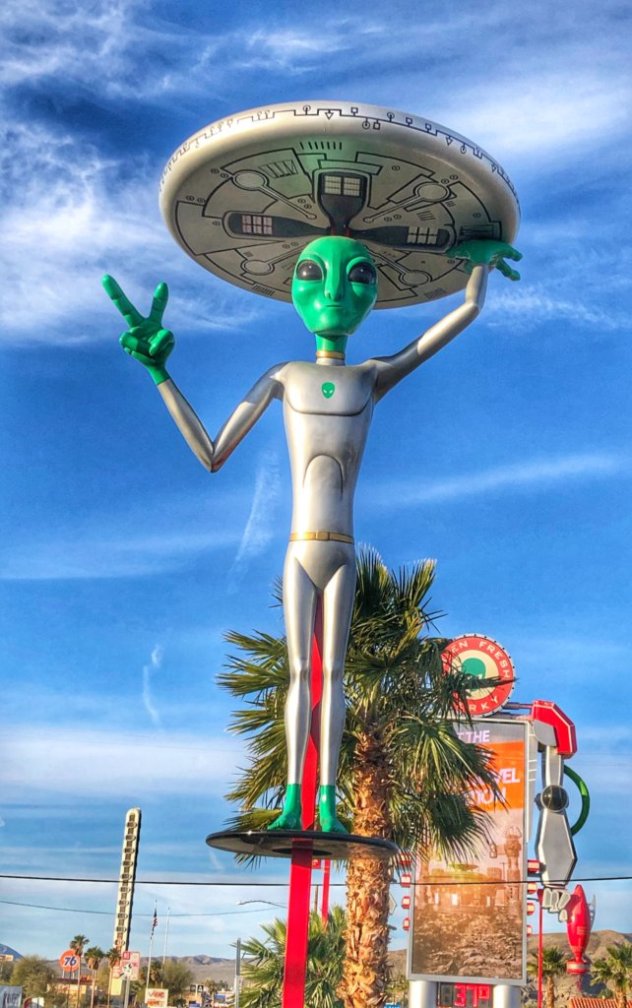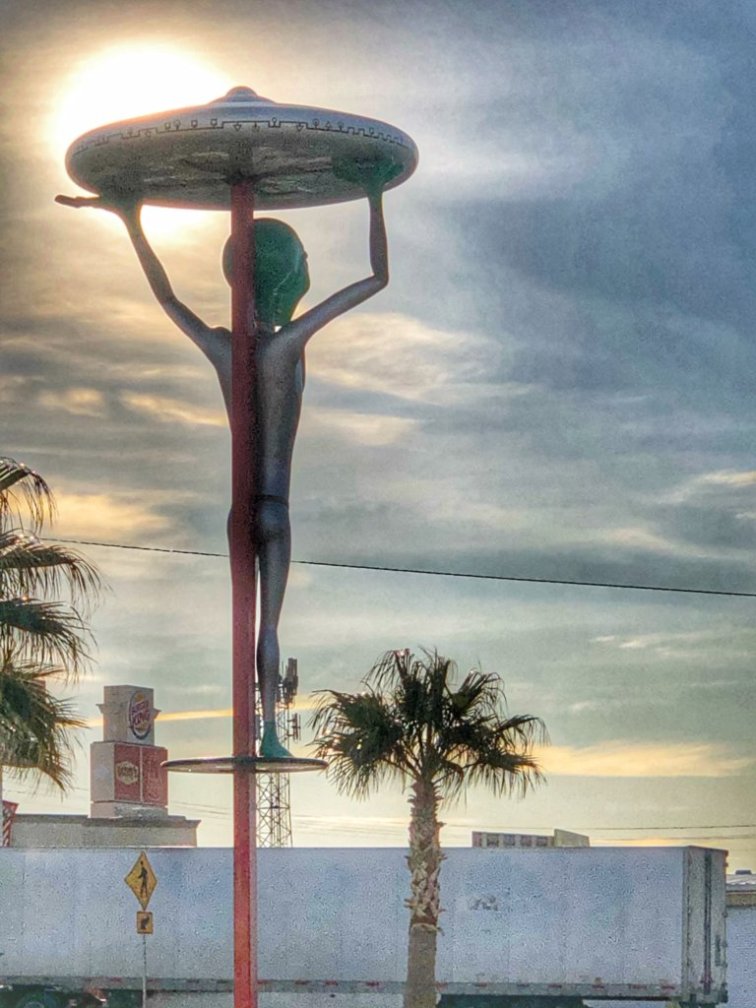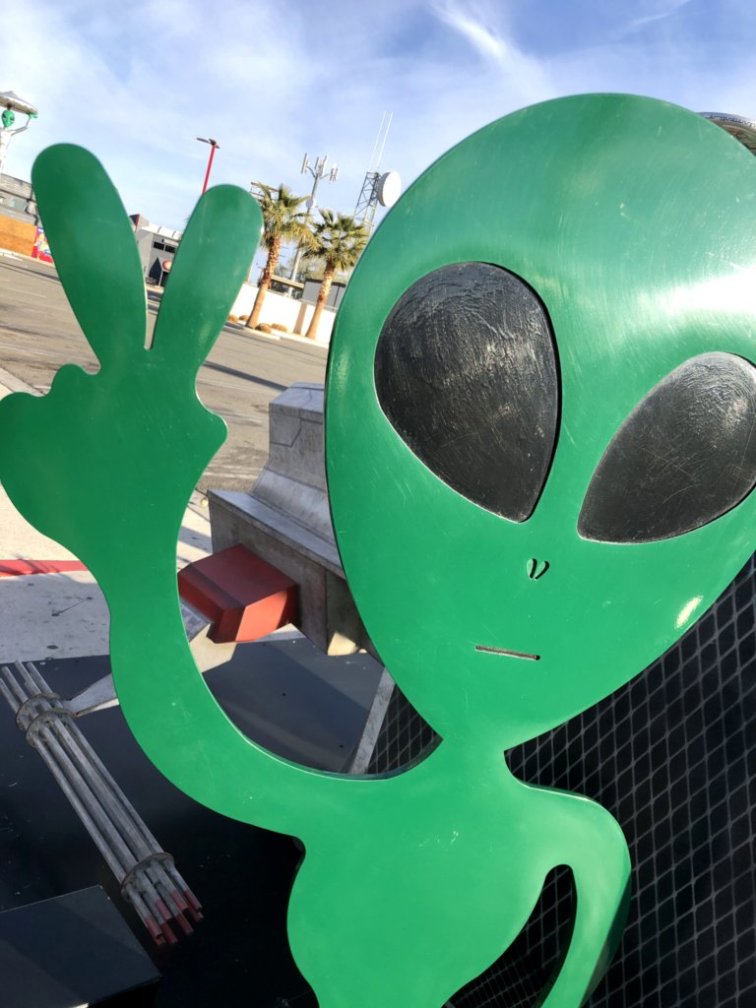 NIPTON TRADING POST – NIPTON, CALIFORNIA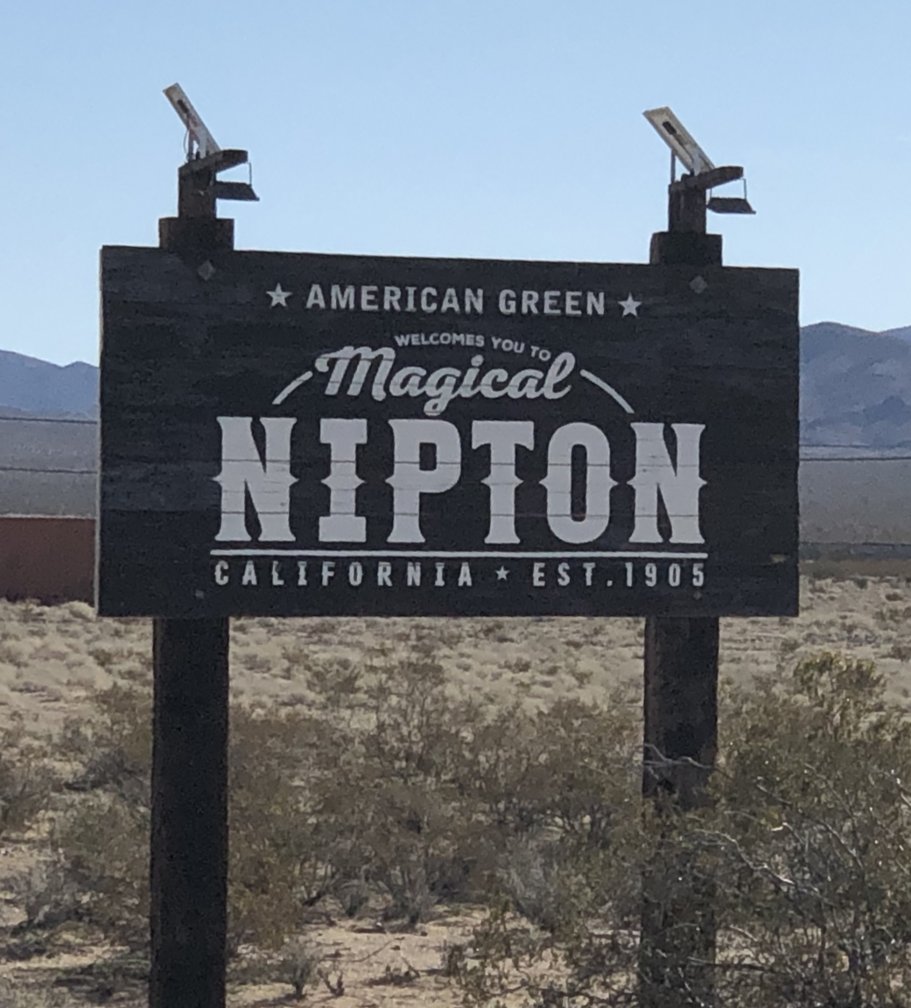 As we continued through the Mojave Desert, we cut off of Interstate 15 to head east towards Searchlight, Nevada via Nipton Road, which then turns into Nevada 164 (also known as the Joshua Tree Highway).  Along the way we stumbled upon the Magical Nipton Trading Post literally in the middle of nowhere.  Needing a restroom break and perhaps a cold drink, we decided to stop.  This was another totally unexpected, yet fun and whimsical stop for us.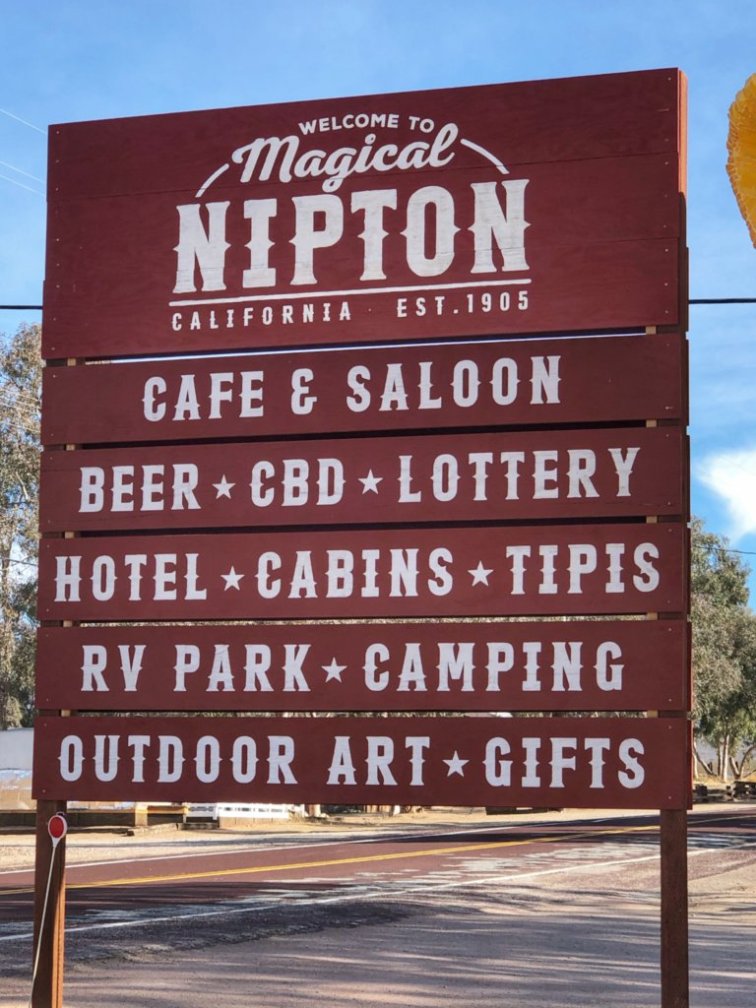 This place has a trading post, a motel and even teepees for staying, unique works of art and more.  It was well worth the stop.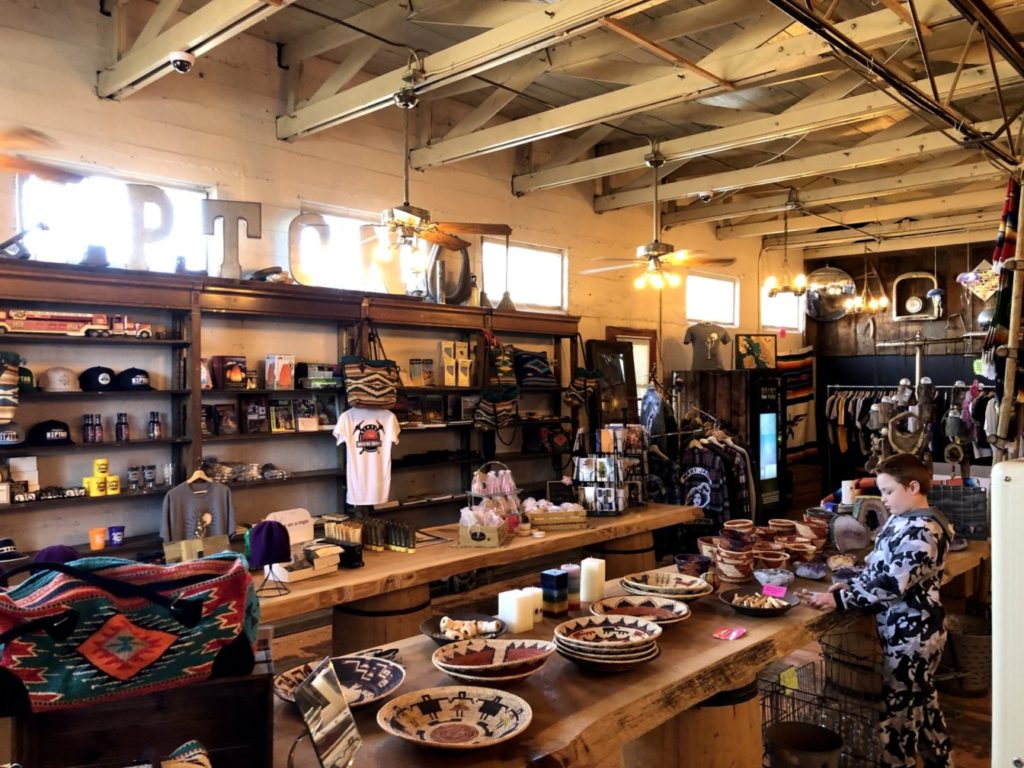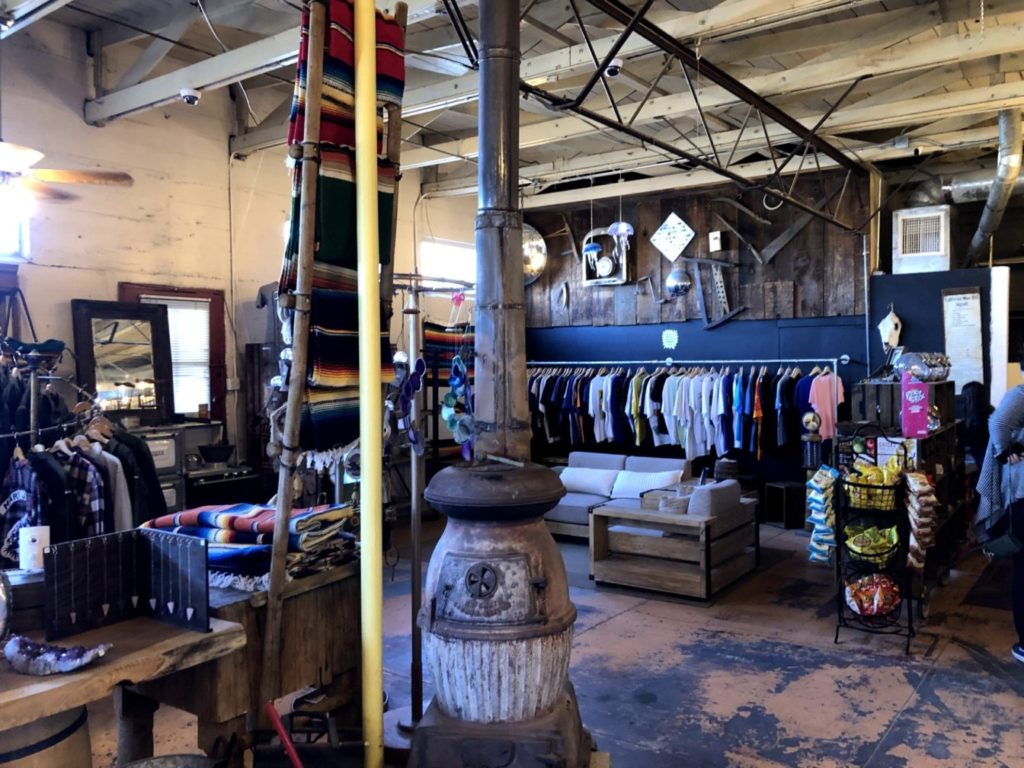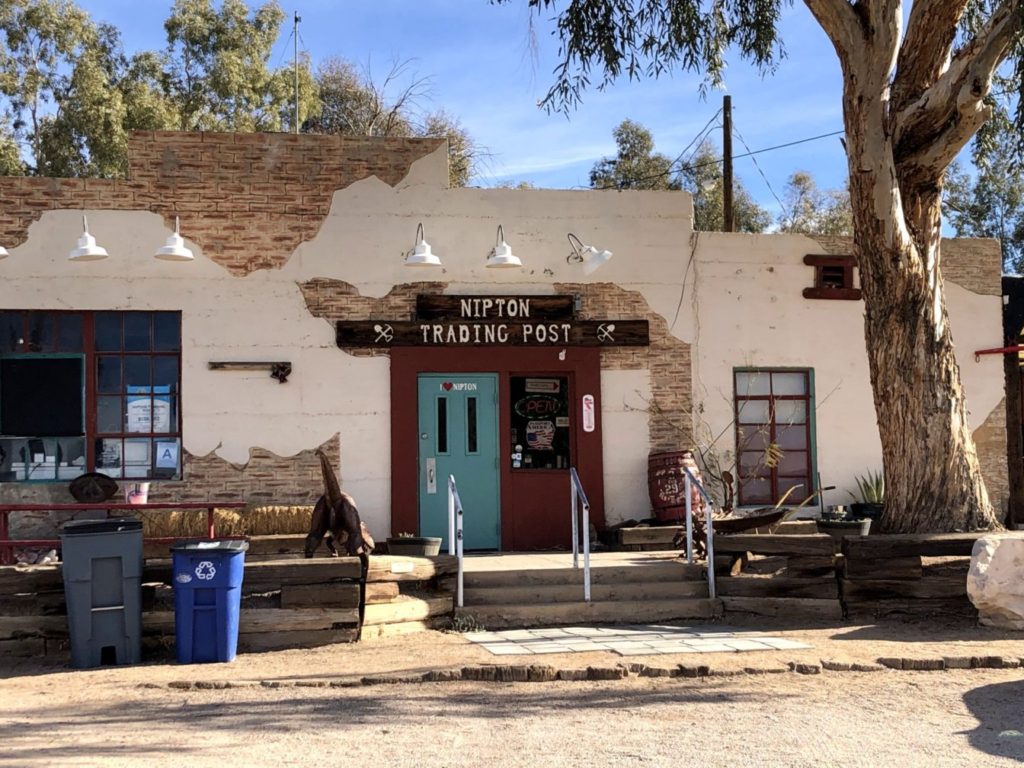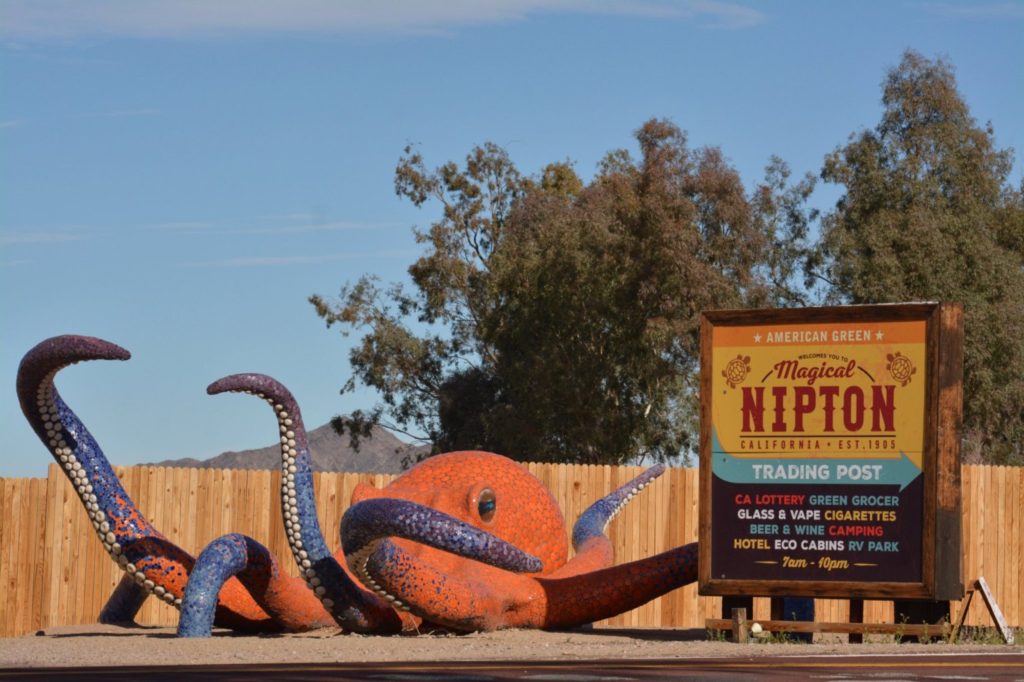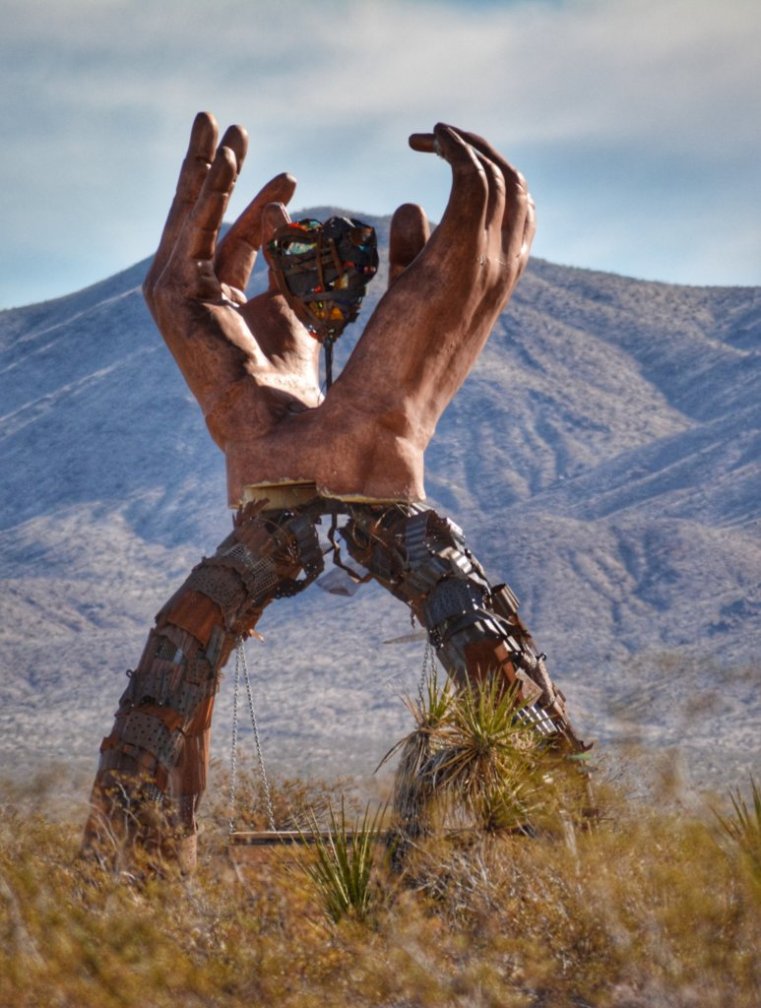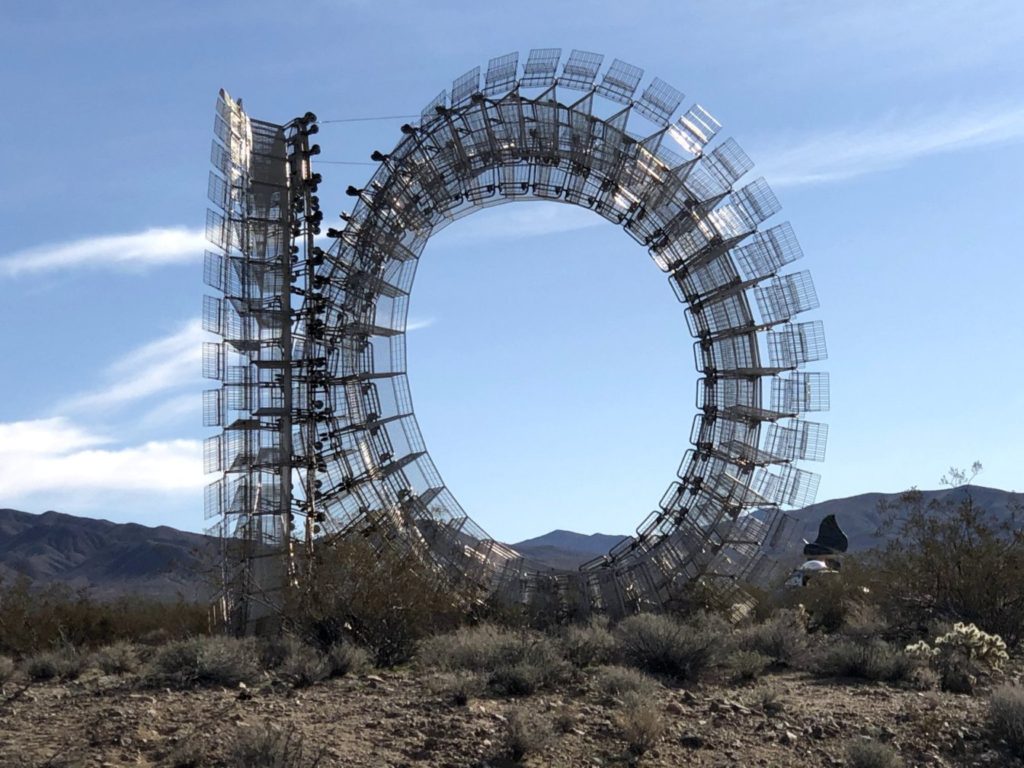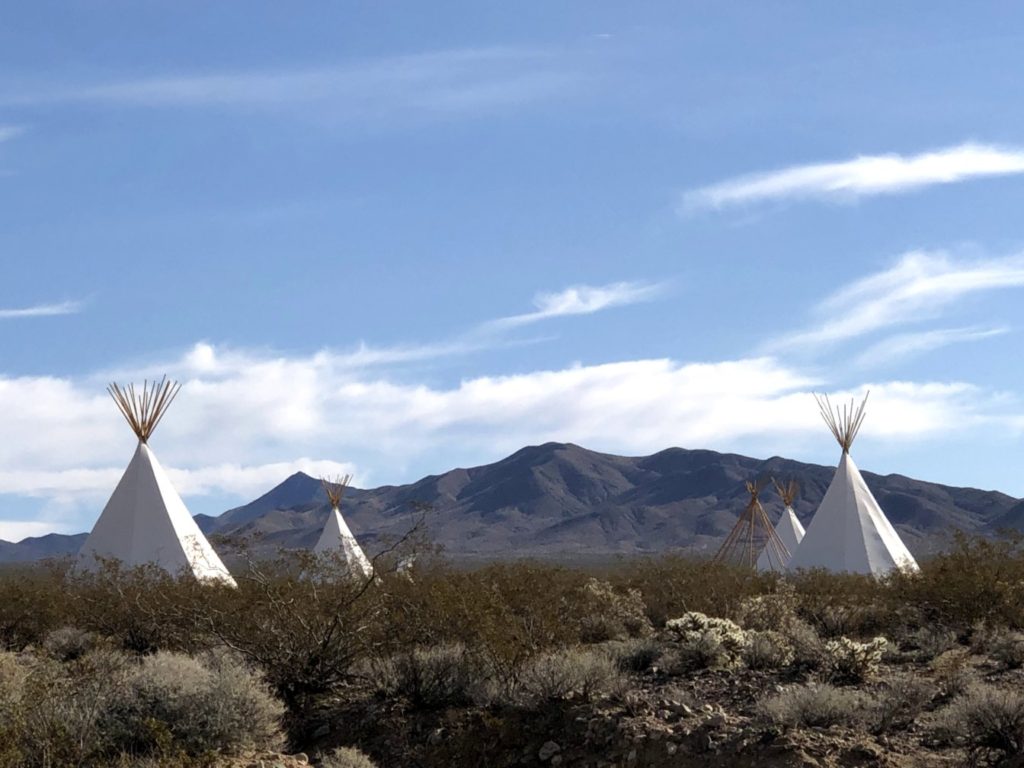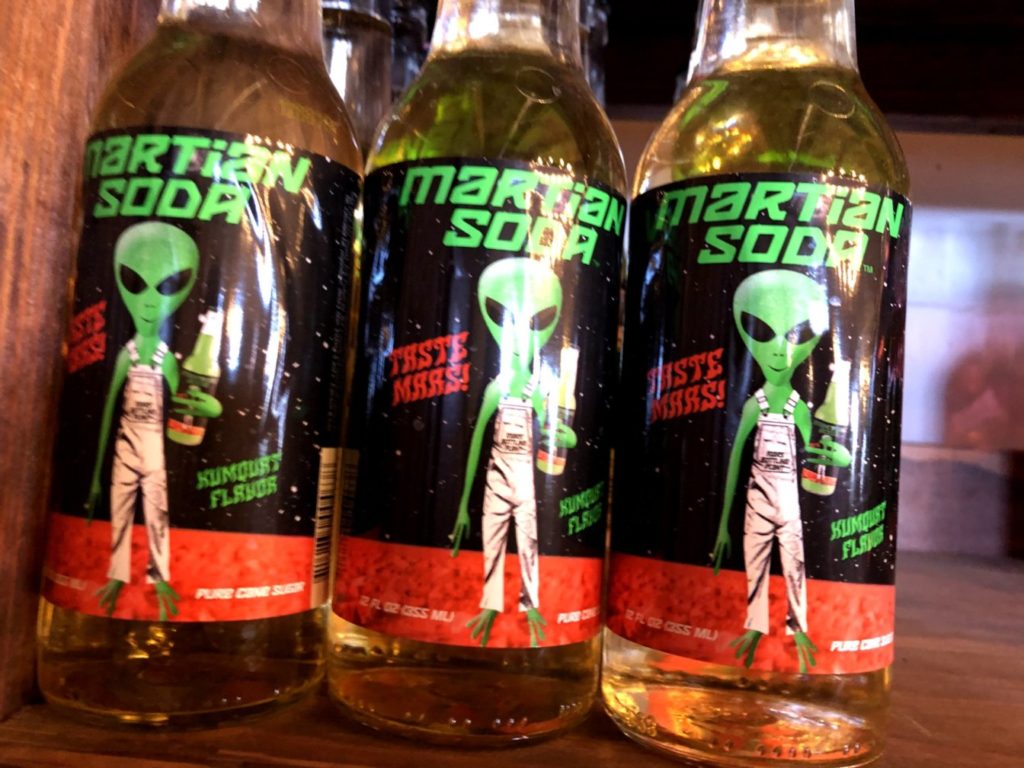 JOSHUA TREE HIGHWAY – SEARCHLIGHT, NEVADA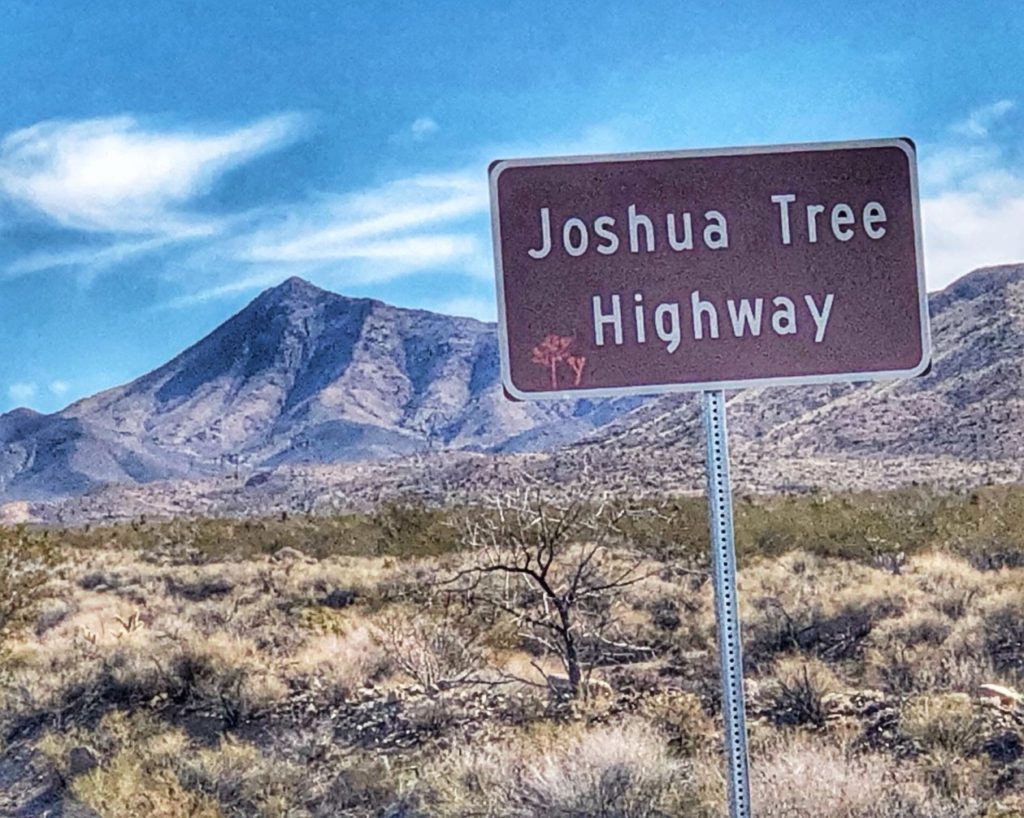 Many of us know about the Joshua Tree National Park in California, but I was not aware of the Joshua Tree Highway on Nevada Highway 164.  The route begins at the California-Nevada state line about 3 miles east of Nipton, California.  This was actually a surprise to me as we headed east to Searchlight.  Almost immediately as we crossed into Nevada in the very southern tip of the state, we were driving through a massive forest of Joshua trees.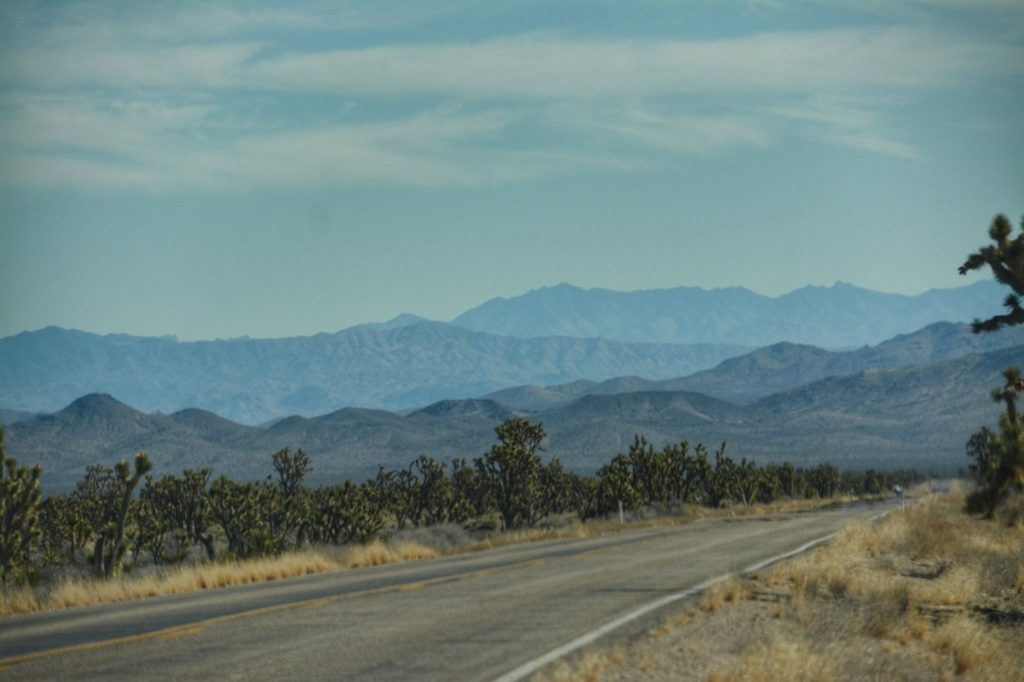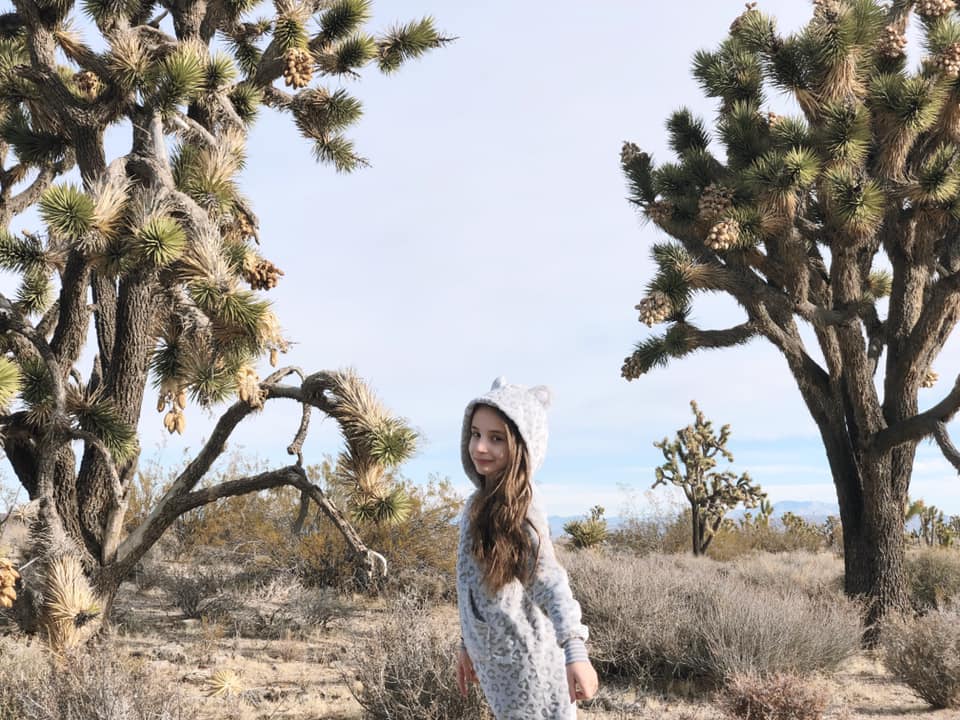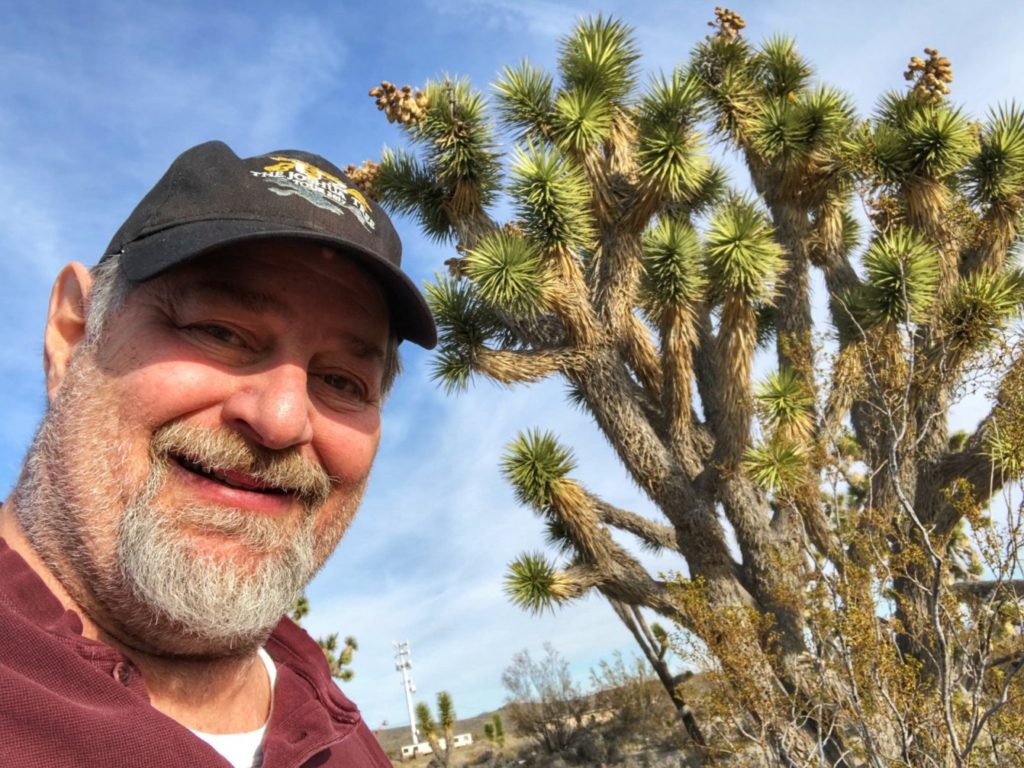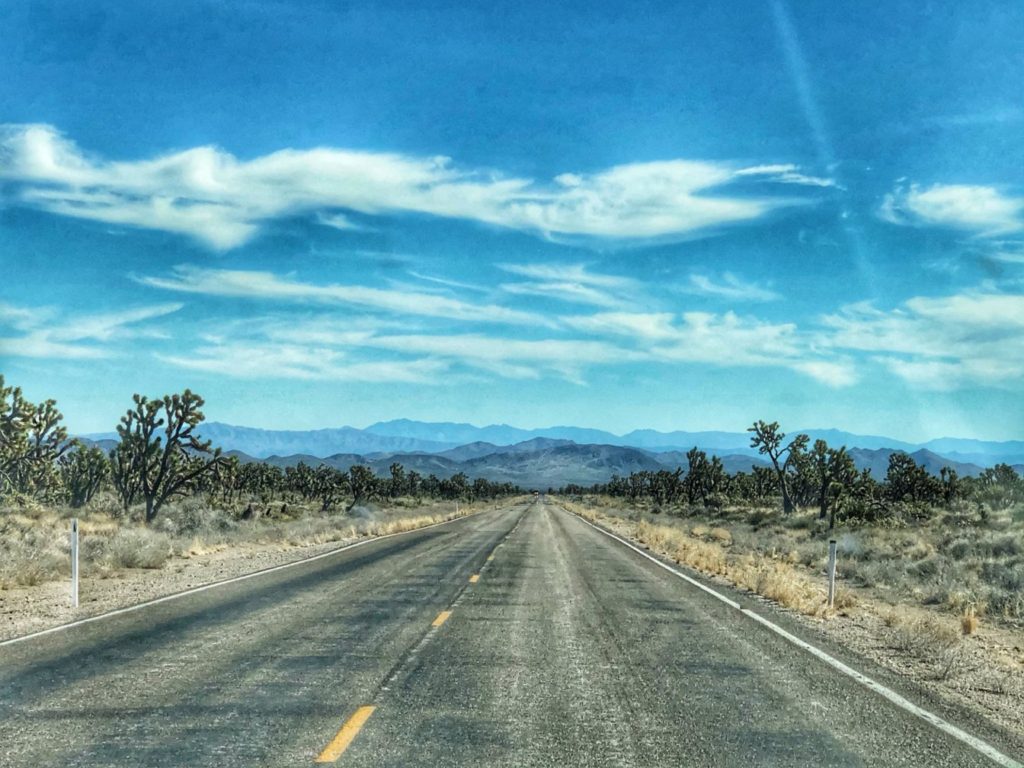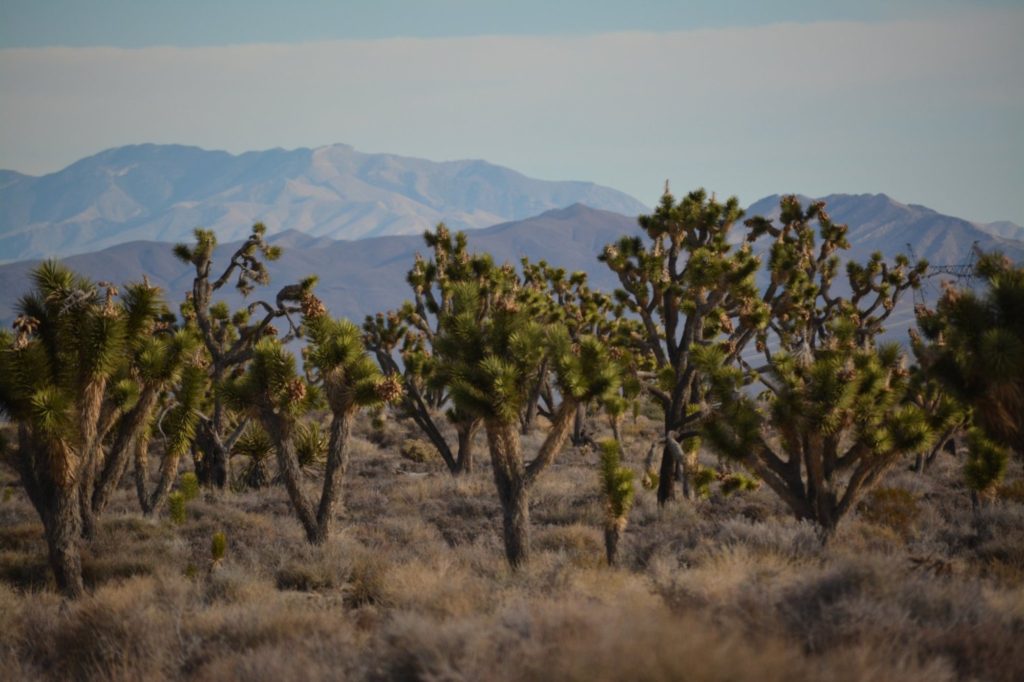 JIM GRAY'S PETRIFIED WOOD – HOLBROOK, ARIZONA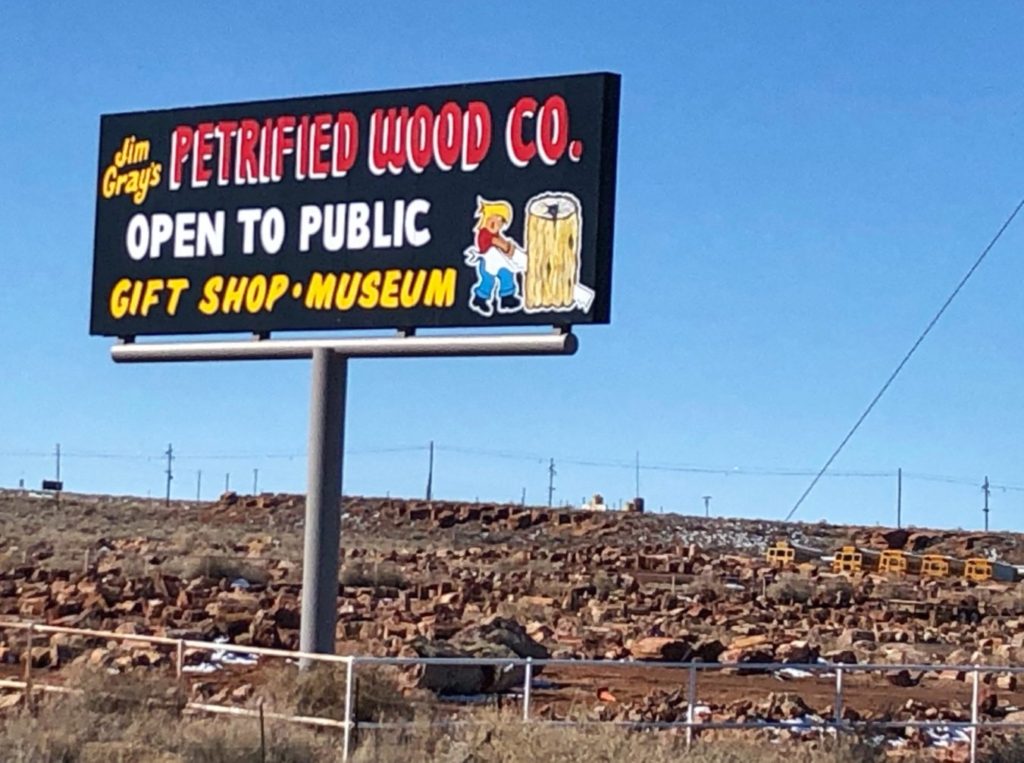 When coming out of Holbrook, Arizona to head to the Petrified Forest National Park Rainbow Forest Museum by taking US 180 east, you can't miss the huge collection of petrified wood on the corner of AZ 77 and US 180.  It's a giant touristy stopover especially focused on petrified wood and petrified wood products known as Jim Gray's Petrified Wood Company and is the perfect place to stock up on petrified wood since you cannot pick up specimens in the National Park.  This nearly 50 year old shop has been the place to get souvenirs, drinks, restroom break and more.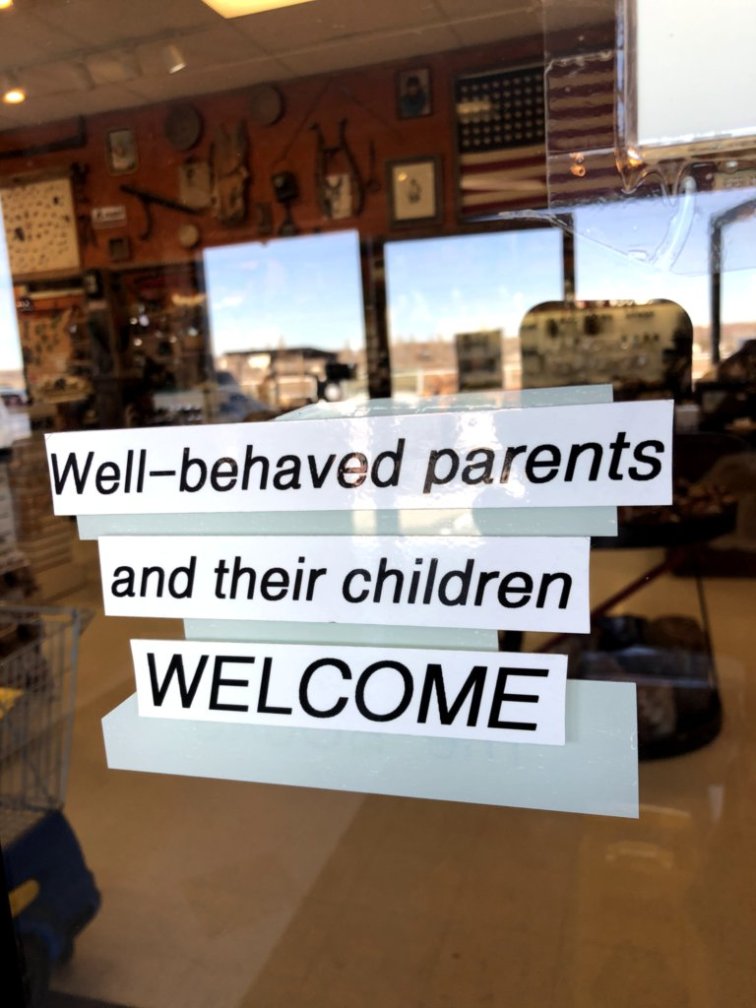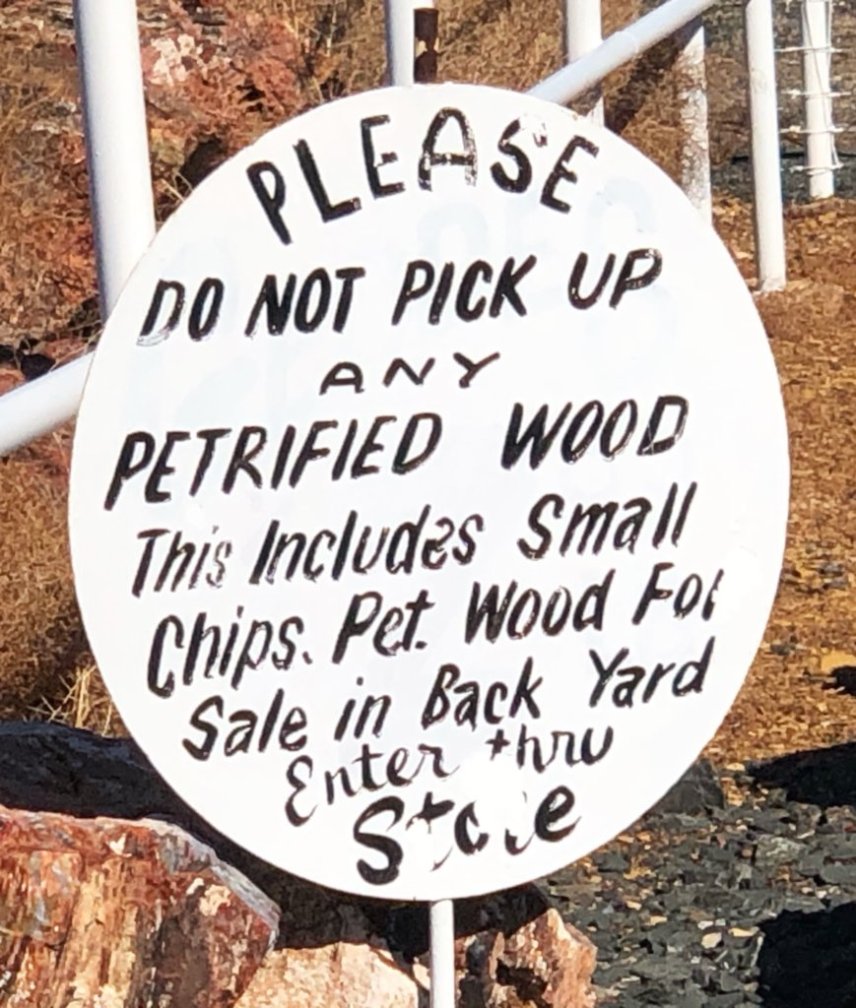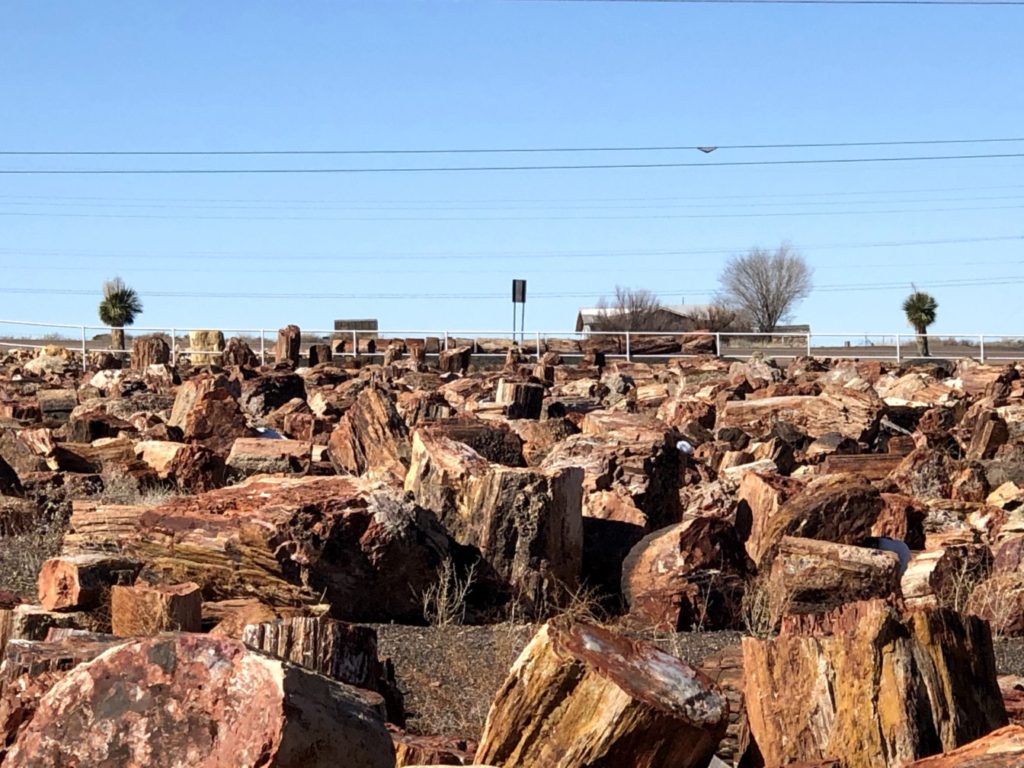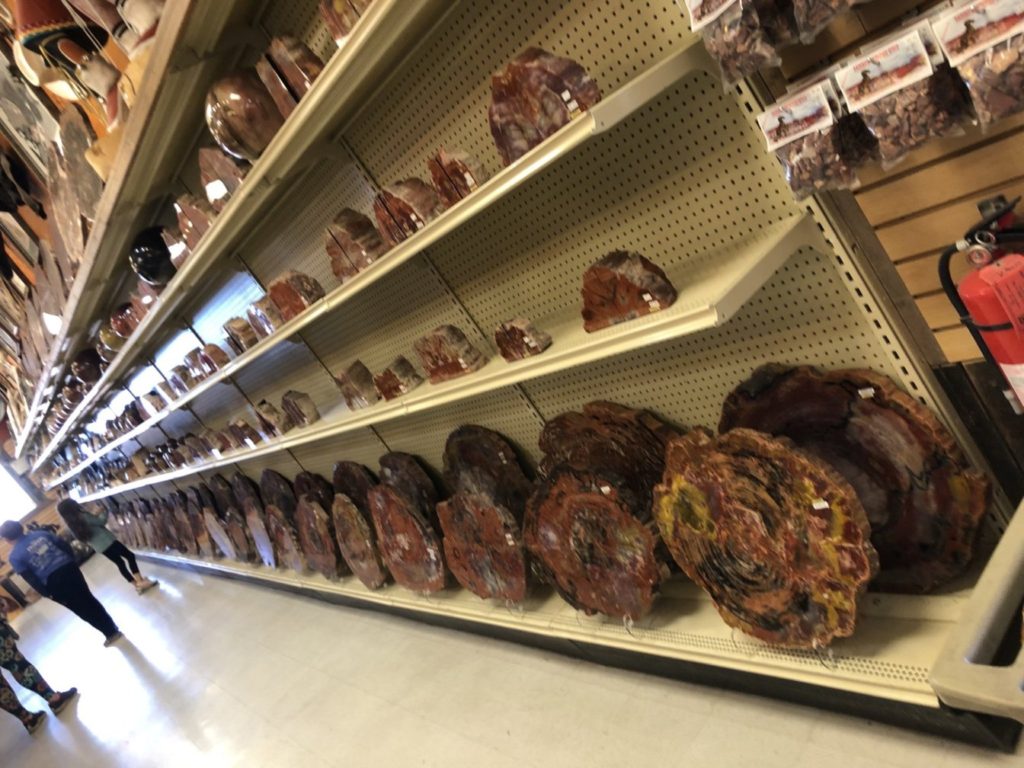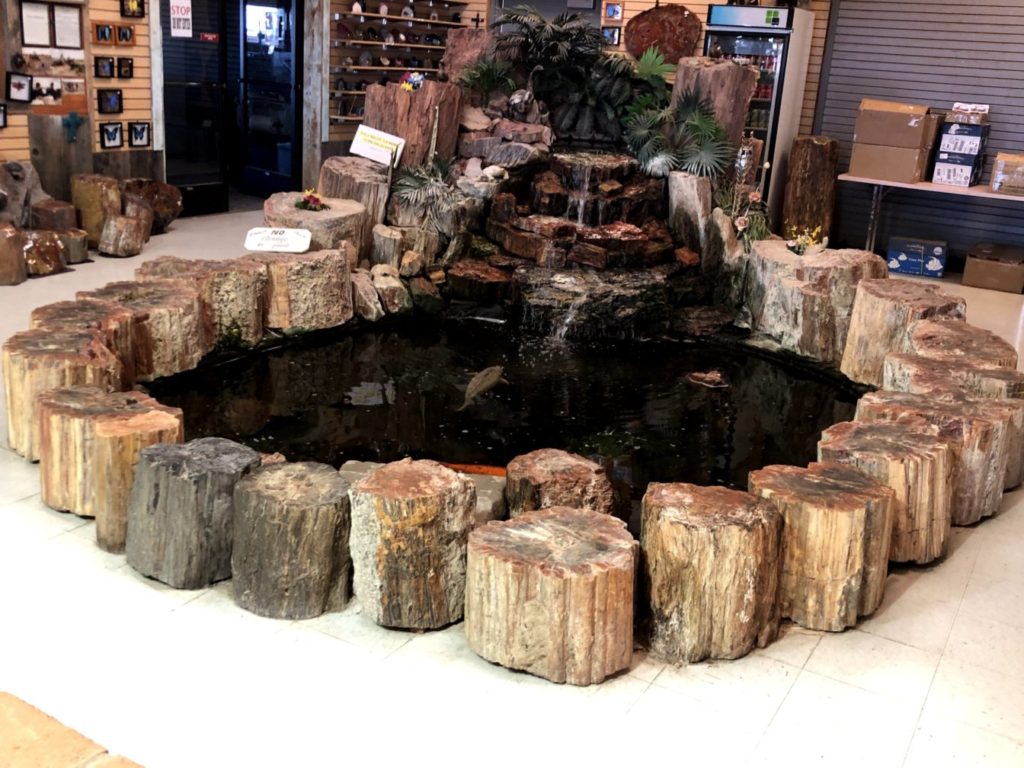 They have a series of signs that details how they get their wood all the way to producing the finished polished goods, all part of their museum section.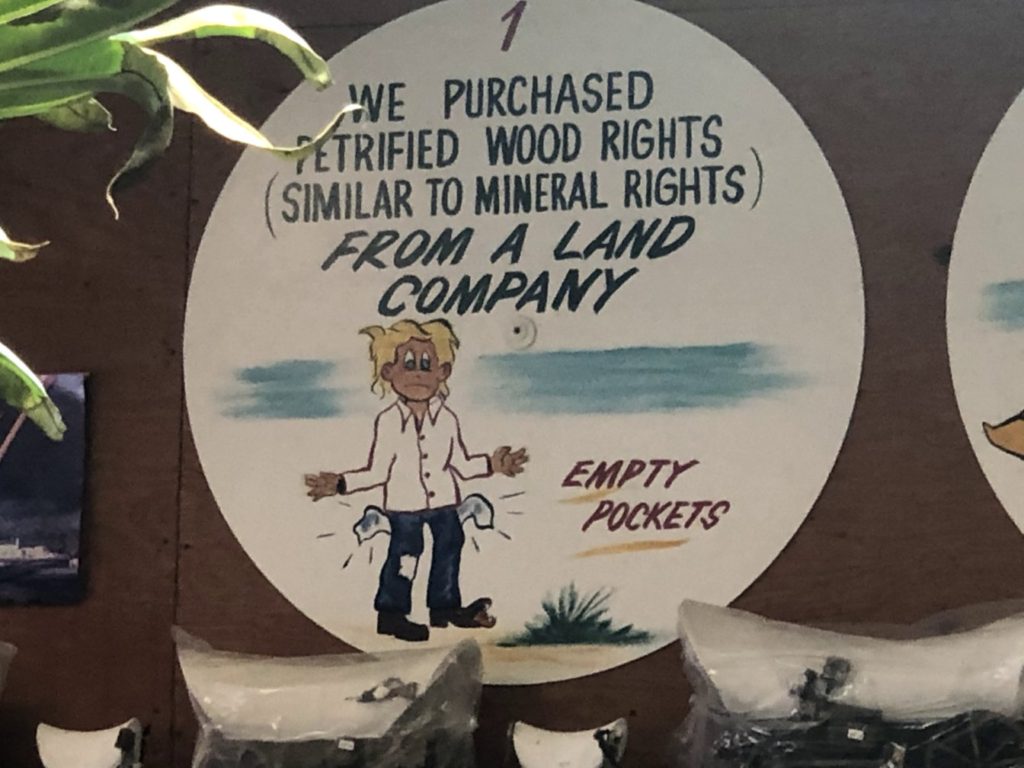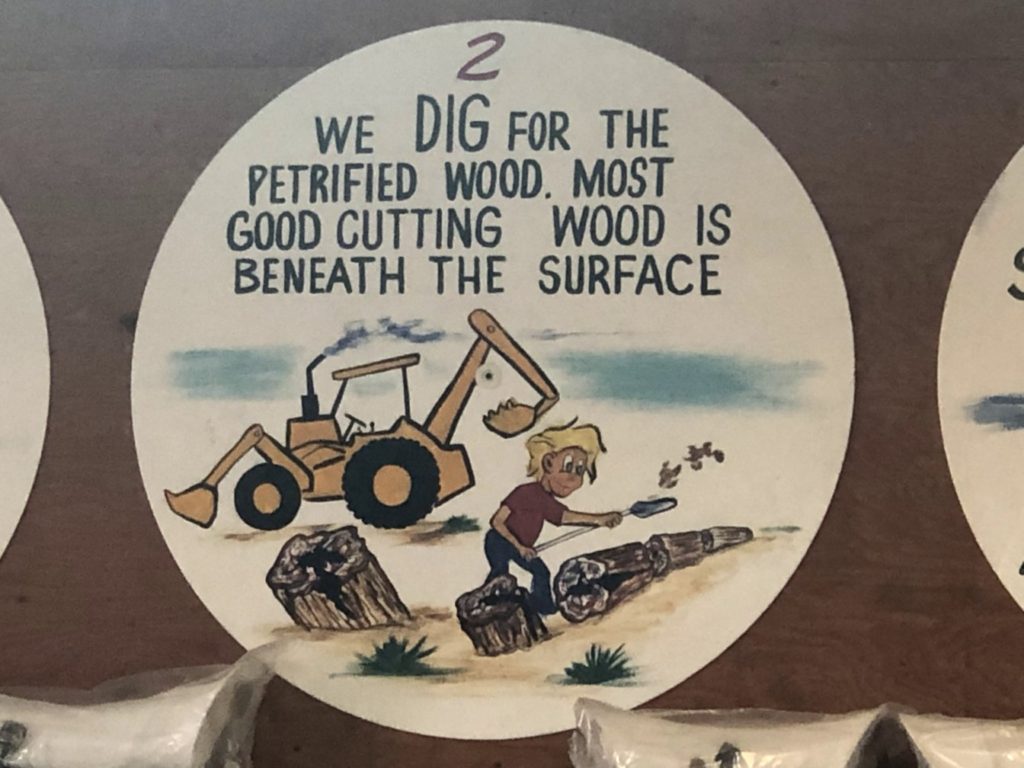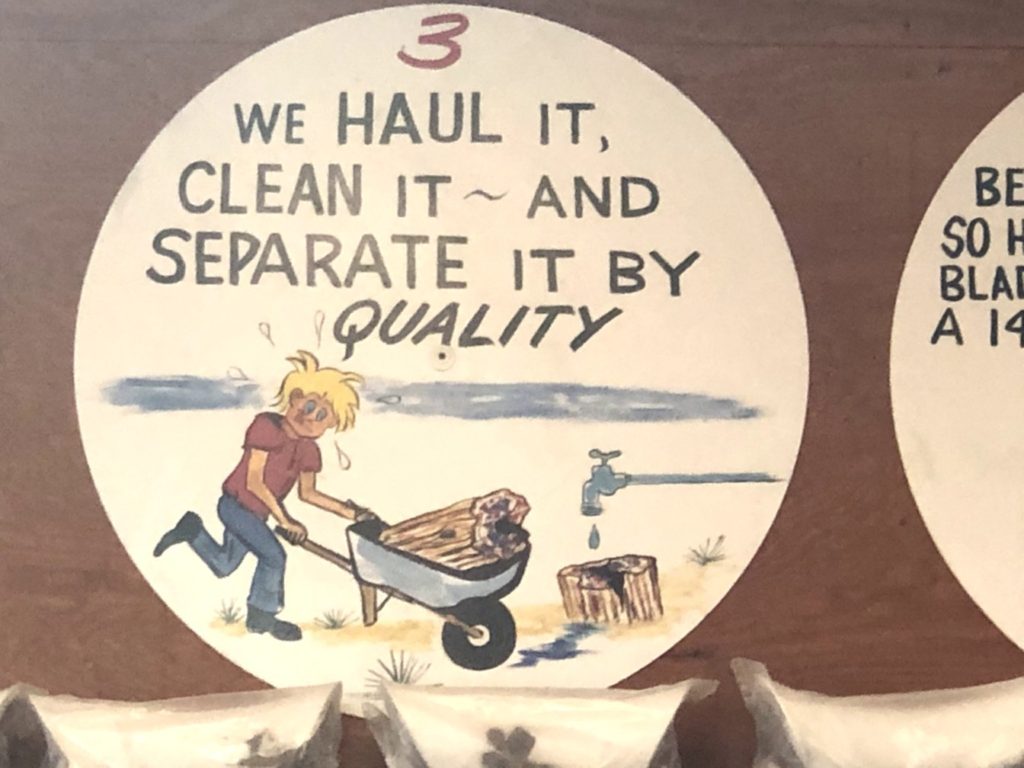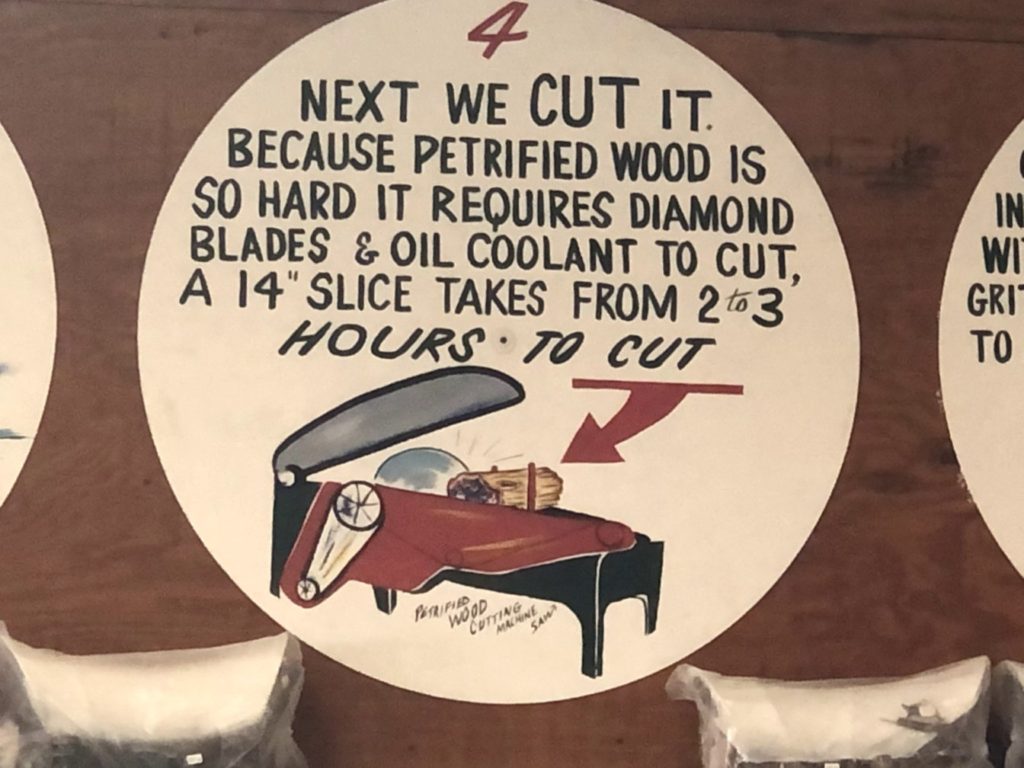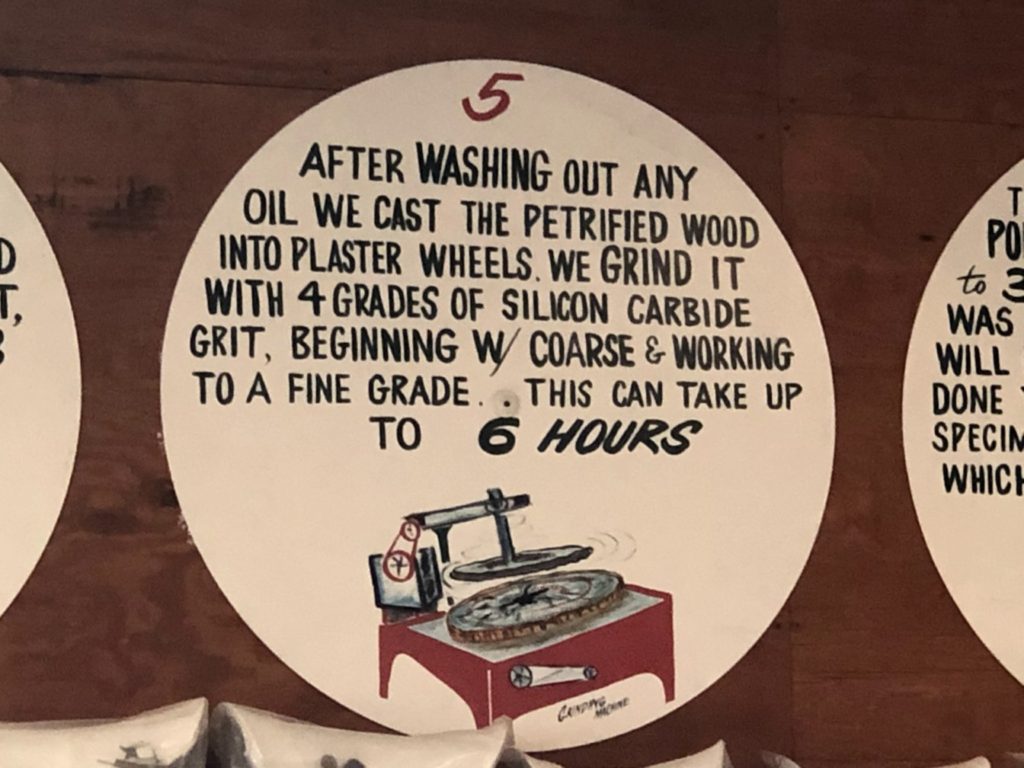 If you visit this place, make sure to visit the restrooms for a fun (and perhaps freaky) adventure.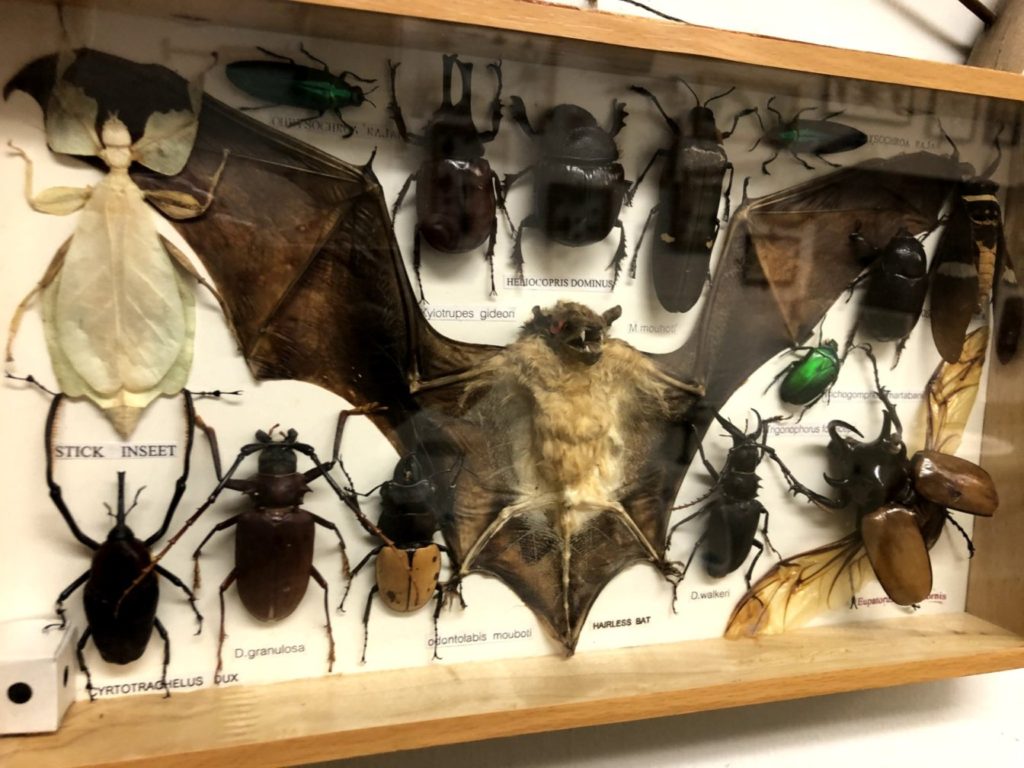 And the outside even has some dinos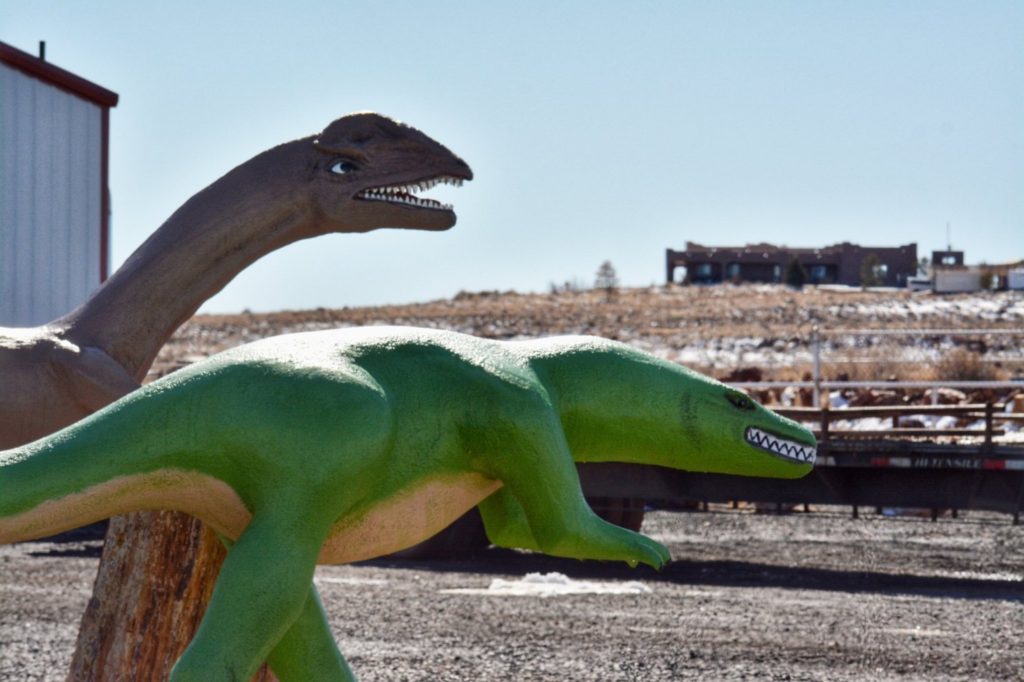 OIL CITY, LOUISIANA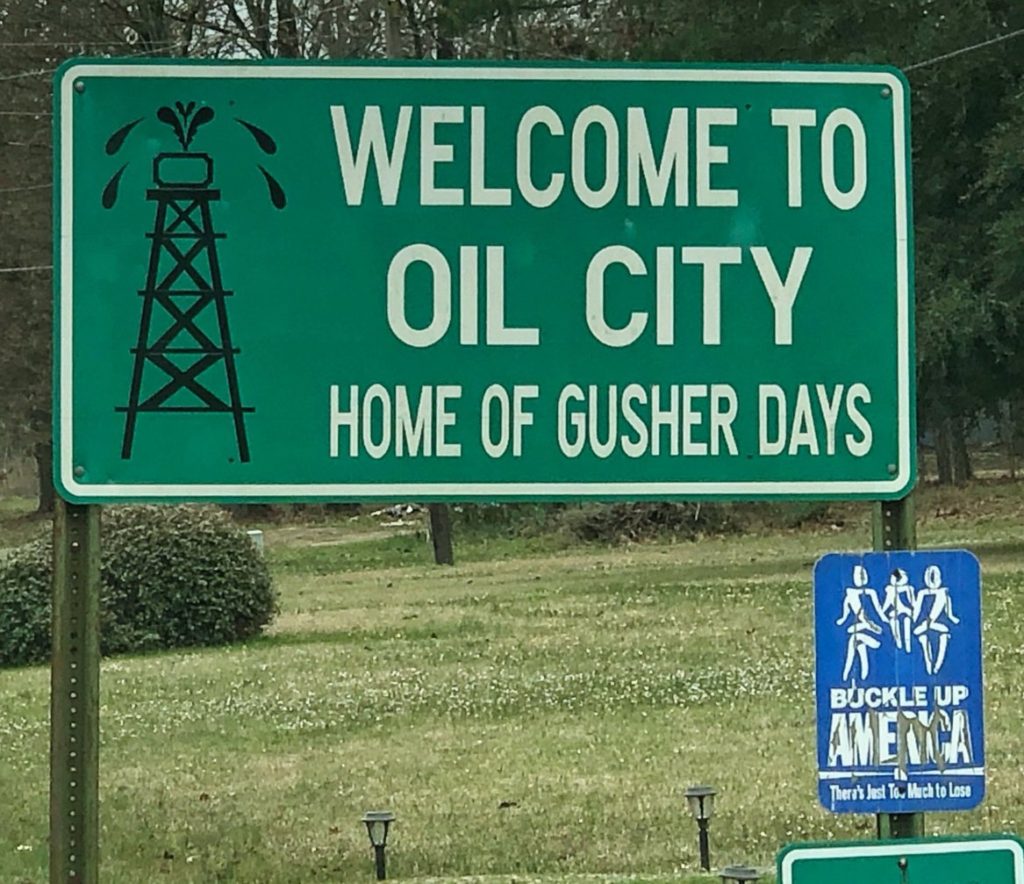 After our visit to Uncertain, Texas and a ride through the swamps and bayous of Caddo Lake, we made our way to Louisiana and drove through Oil City, on Louisiana Highway 1. This was another fun little surprise as the town is like an outdoor museum of old oil drilling relics.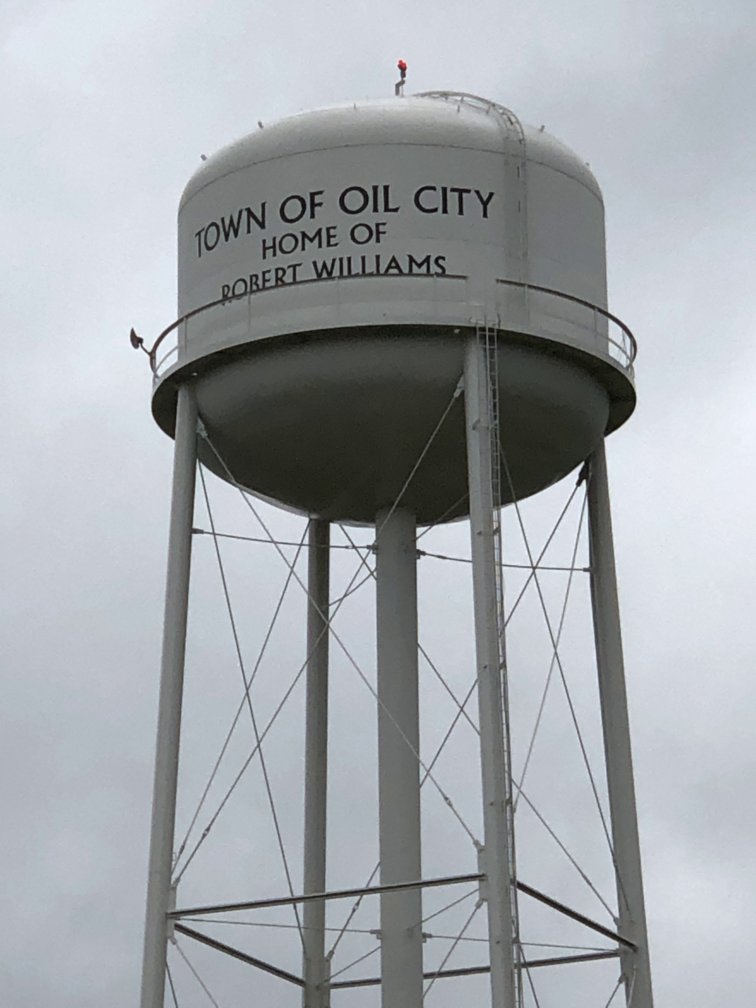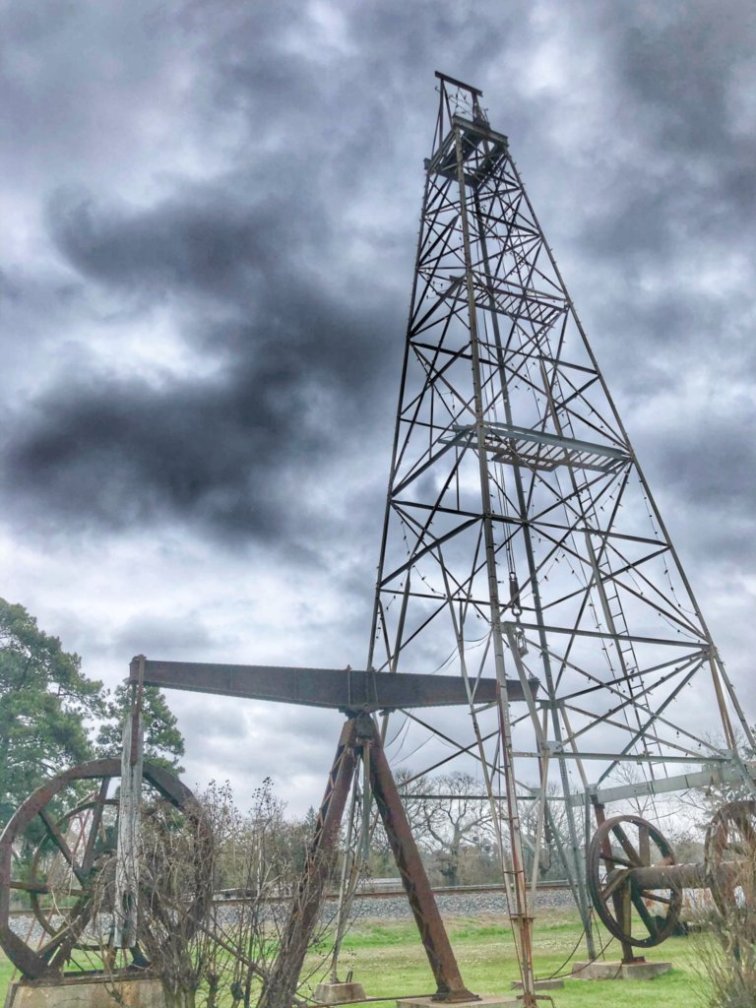 Back in the early 1900s, the town had a reputation for being a wild place with many saloons, gambling, many drunks and many fights. But, the town survived numerous fires and other disasters.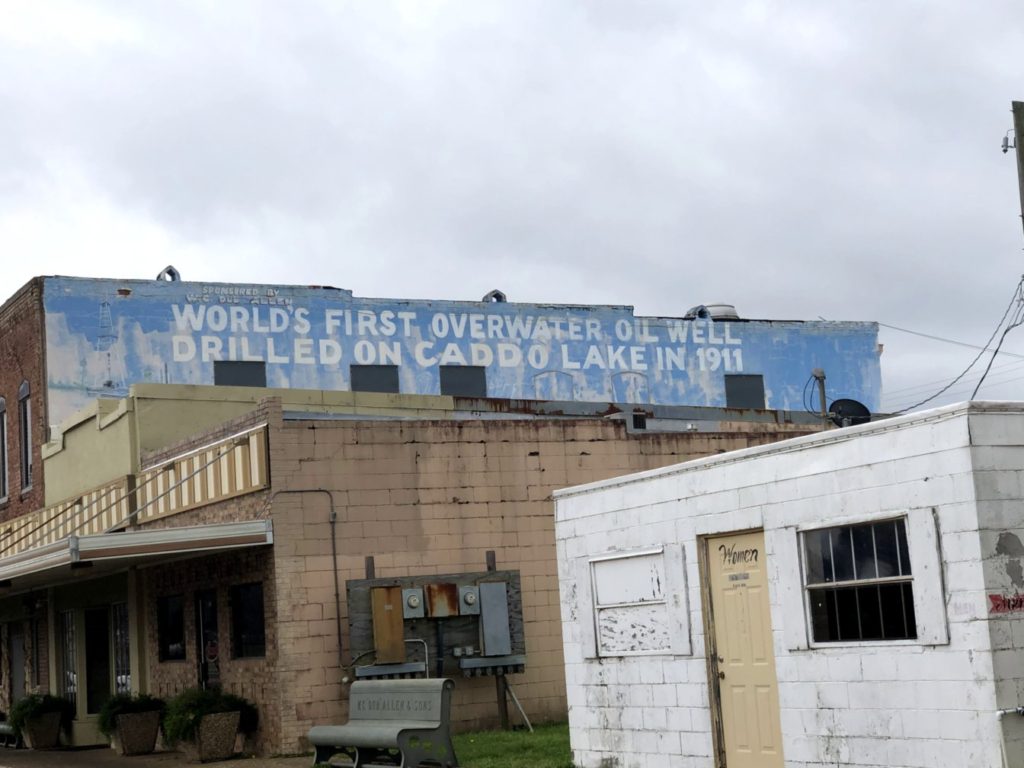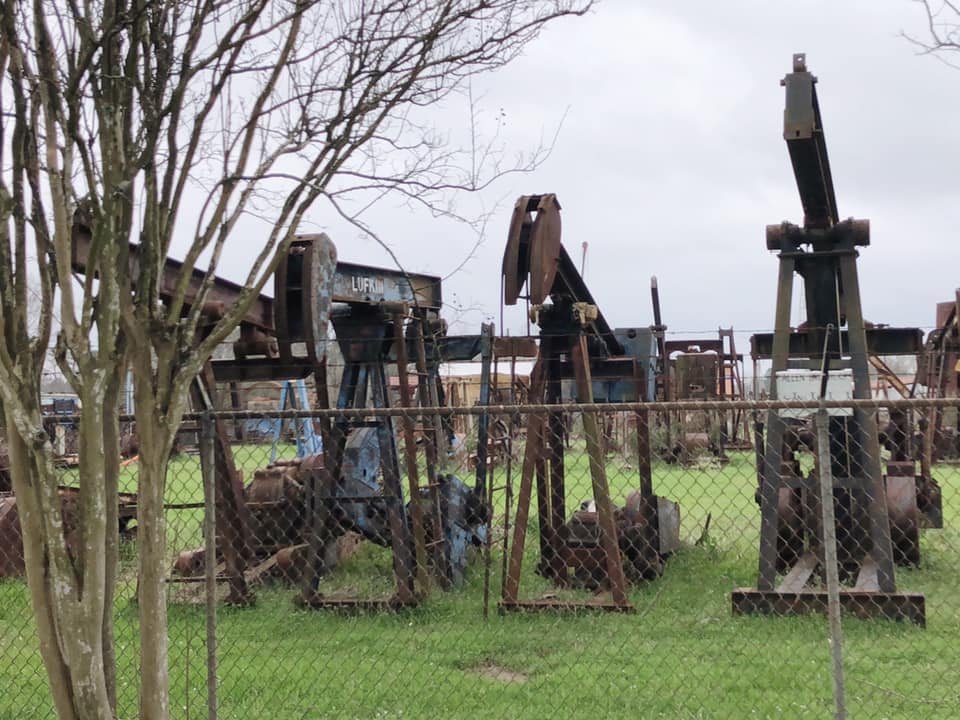 WATCH FOR MY NEW BOOK "8154" — COMING SOON TO AMAZON
I am currently working on my FOURTH book, titled "8154" to represent the mileage of my epic road trip with family.  You can visit my Amazon Author Page to see my other books at https://amzn.to/3azY36l