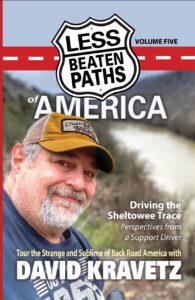 The year 2021 was a momentous year in terms of unique travel.  I spent nearly a month of driving and support on the Sheltowee Trace National Recreation Trail from Big South Fork in Tennessee to the Northern Terminus north of Morehead, Kentucky.  The trail itself is 343 miles long and my wife Julianne, daughter Marissa and over 90 others completed the Sheltowee Trace Association Trace Challenge over the course of the year, hitting sections month by month.  I decided back in October to change my book writing schedule so that I could cover this amazing adventure as a support driver and Driving the Sheltowee Trace – Highlights from a Support Driver is now available in both Kindle and Paperback as Book 5 of my Less Beaten Paths of America travel book series.  If you are a hiker, you'll enjoy this off-trail perspective of one of America's most scenic and unique National Recreation Trails.  If you just want to see some new back roads sights in Tennessee and Kentucky, there are lots of ideas included.   But, the most important thing is that this book was truly a labor of love on many fronts.  The love (and pride) for my wife and daughter, that of the many new friends I made in 2021, the love of nature and the appreciation of the Sheltowee Trace Association as its members strive to keep this accessible to all.  ALL PROCEEDS FROM THE SALE OF BOTH THE KINDLE AND PRINT VERSIONS OF THIS BOOK WILL BE DONATED TO THE STA to assist in funding trail maintenance and expansion.
This is the first of my books to be released as a surprise and it is also the first time I have published TWO books in one year. It is also by far my biggest book.  It comes in at a hefty 210 pages and is full of stories, photos and even recommendations for those wanting to travel in some of the areas.  Many of the 2021 hikers will find their photos in the book.  But the hikers will also see many sights that they have not seen from the trail.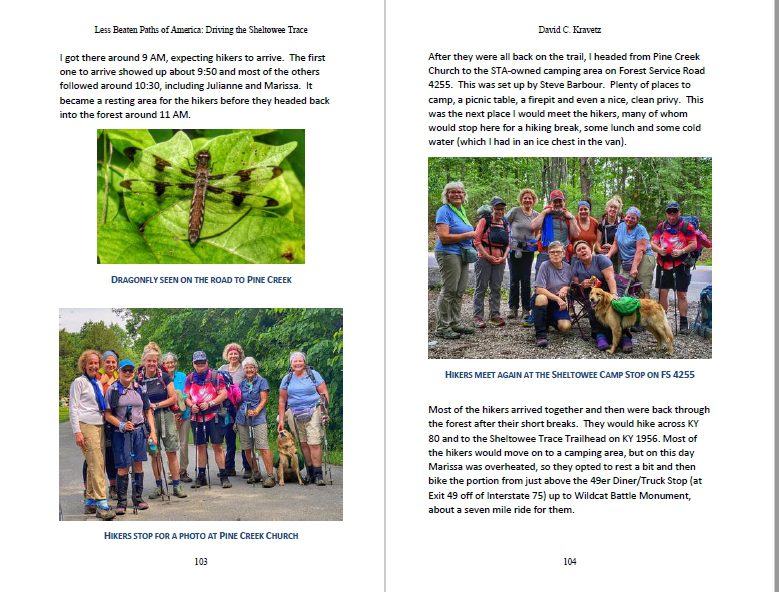 The book features a forward by STA Executive Director Steve Barbour.  It also includes small  features about Charit Creek Lodge in Big South Fork, R.M. Brooks General Store in Rugby, Tennessee, some history about railroads, the story of the Nada Tunnel, the story of the Clear Creek Furnace and more.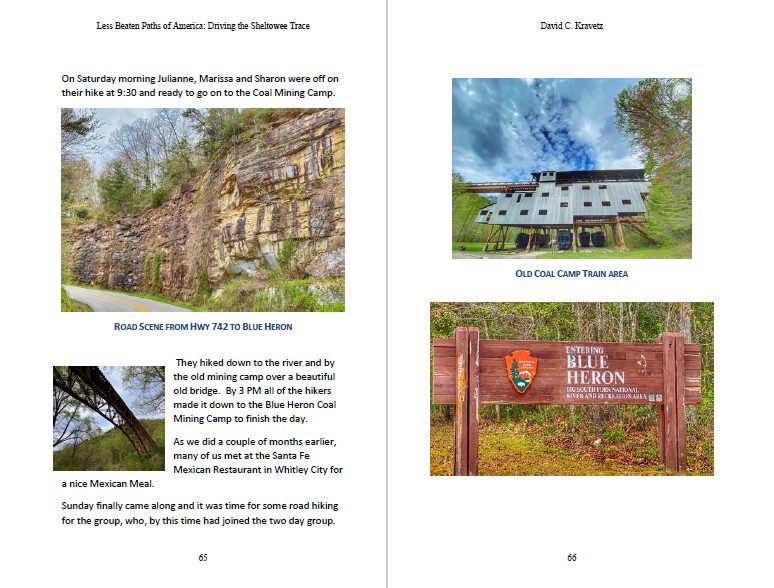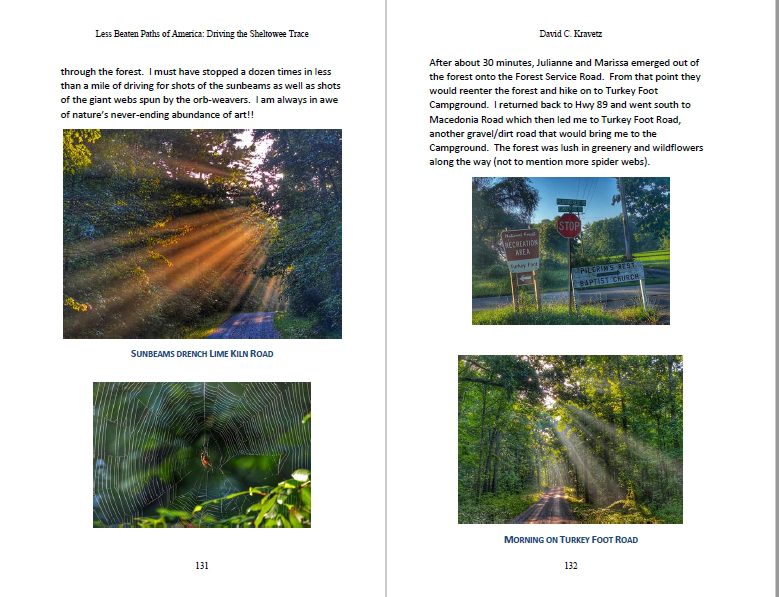 All photos were taken by me while on the road (except for a few by Marissa Noe from the trail).
By far my most locally-focused book, readers will still see some of my usual selfies, a few quirky sights and signs and even a couple of unique named places that you may not have even known existed.