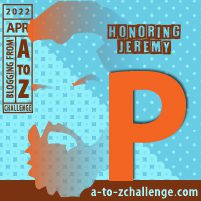 There are loads of places whose names begin with P.  For instance, there are 22 different places (15 cities) named Paris in the United States. I'll cover a few in this post.
You can also Ponder and Prosper, and even reach Prosperity. If you're lucky you may even make it to Paradise.
I'll take you on a Peculiar trip all over and hopefully you will have a great P experience.
ENJOY THE READ!  ENJOY THE RIDE!
PARIS, TEXAS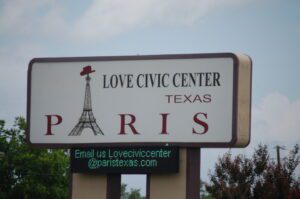 I am going to start with the tales of a few places named Paris and will hit the town of Paris, Texas first. Paris, Texas currently lays claim to the tallest "Eiffel Tower" in the United States, but they did it with a little twist.  Back in 1993, Paris, Tennessee constructed a 60-foot-tall tower, so Texas added a huge red cowboy hat on theirs to push theirs to a current height of 65-feet-tall.  It is a fun competition.  Since then, the Tennessee town pushed theirs to 70 feet to top the Texas tower. You can see a detailed story from 2014 that I wrote about this competition.  In fact, I visited BOTH towns of Paris in Tennessee and Texas on the SAME DAY!  SEE POST HERE.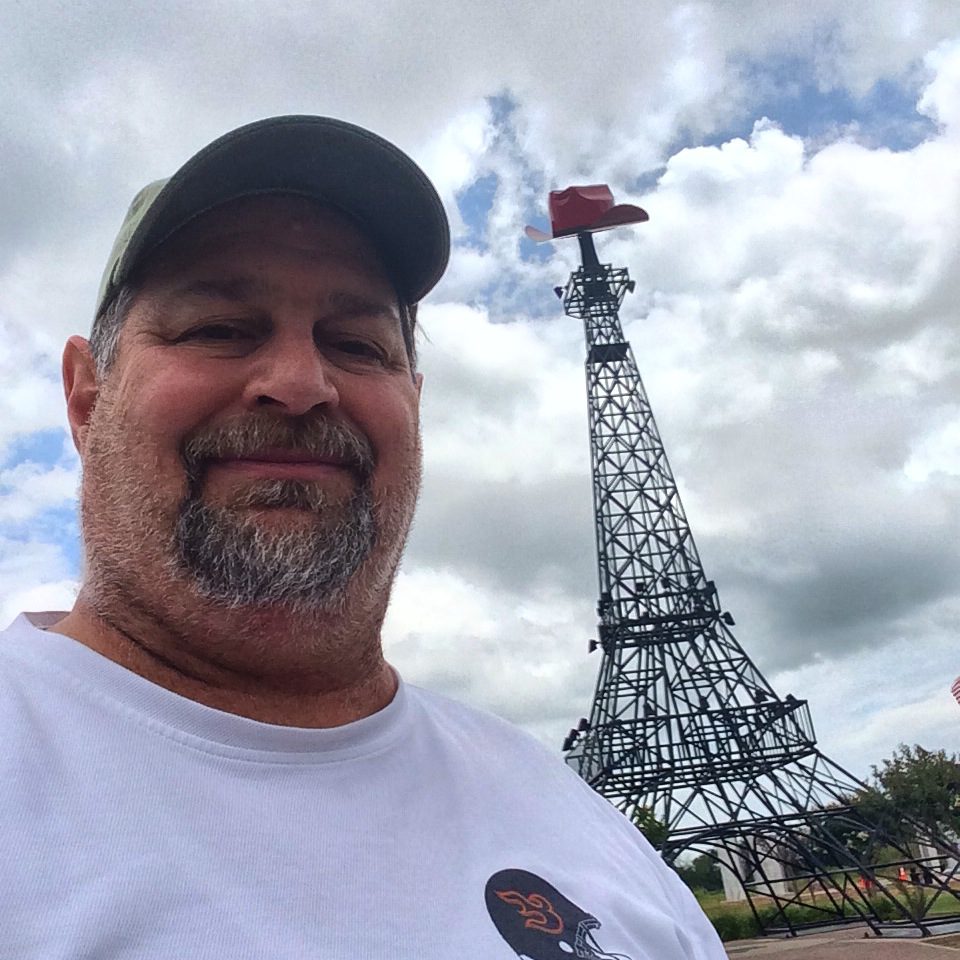 Paris, Texas is also the home to the famed "Jesus in Cowboy Boots" statue in Evergreen Cemetery.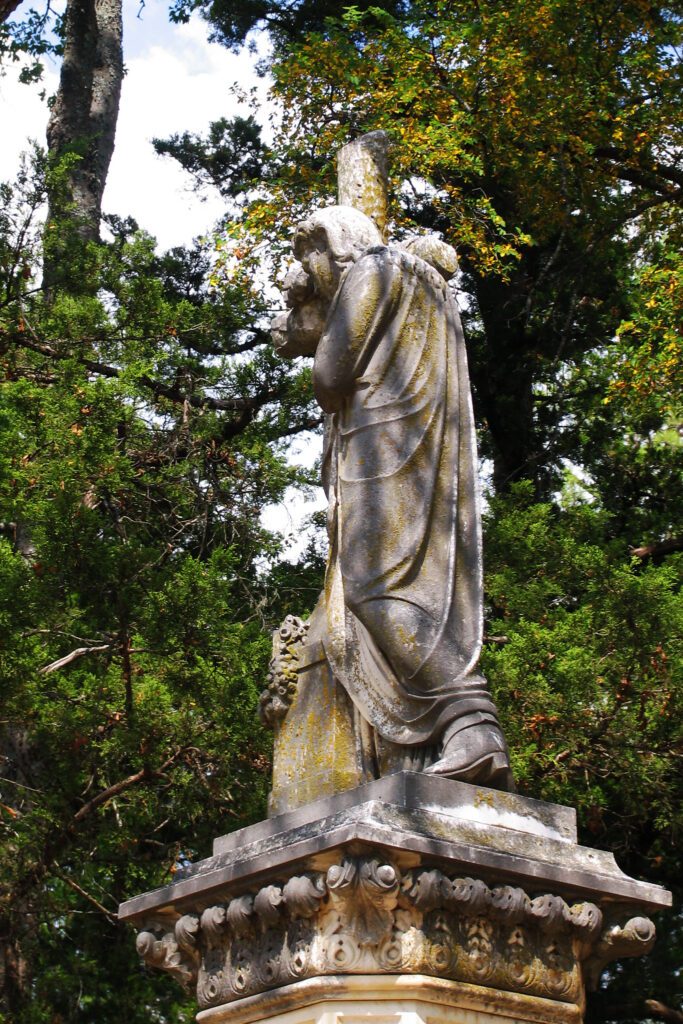 PARIS, TENNESSEE
As noted above, Paris, Tennessee now has the tallest Eiffel Tower in a town named Paris in the U.S. (The largest in U.S. is actually in Las Vegas — not a town named Paris.)  This Paris also claims to be the Catfish Capital of the World!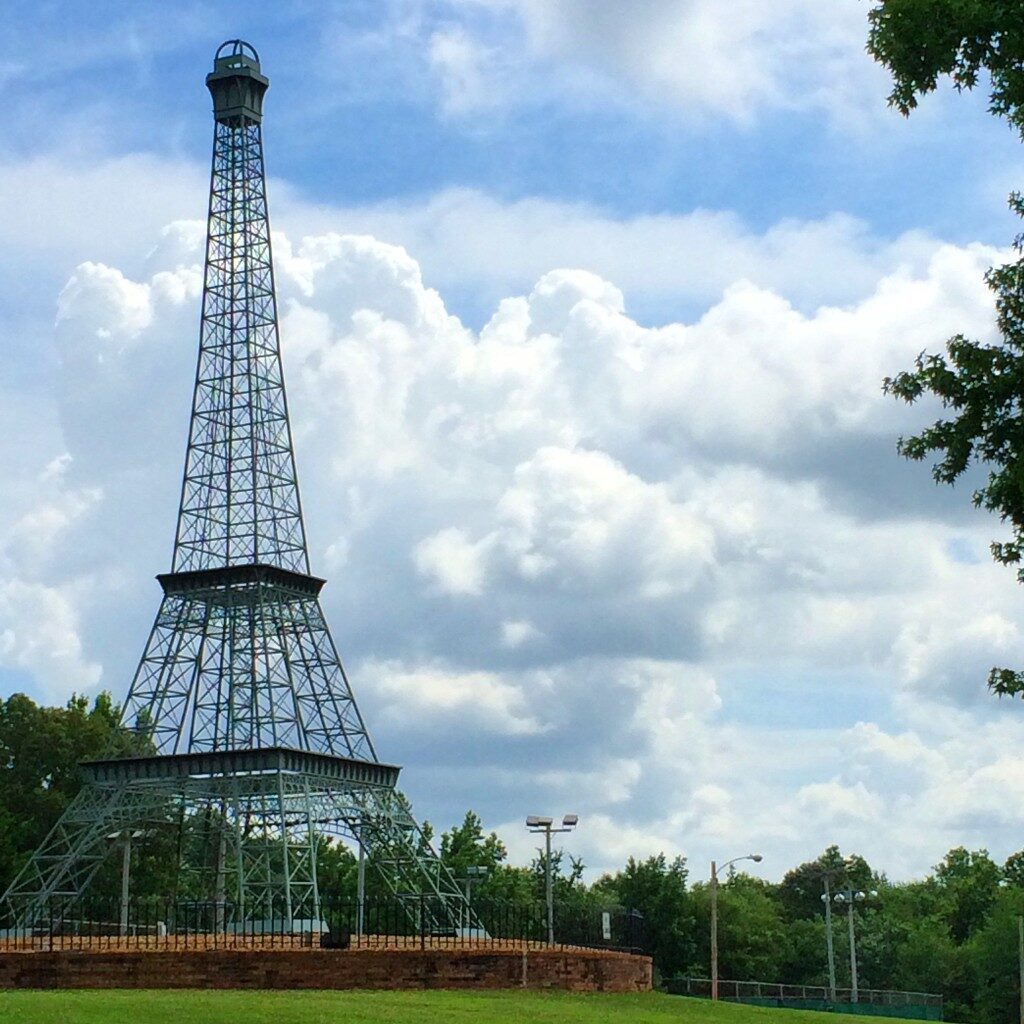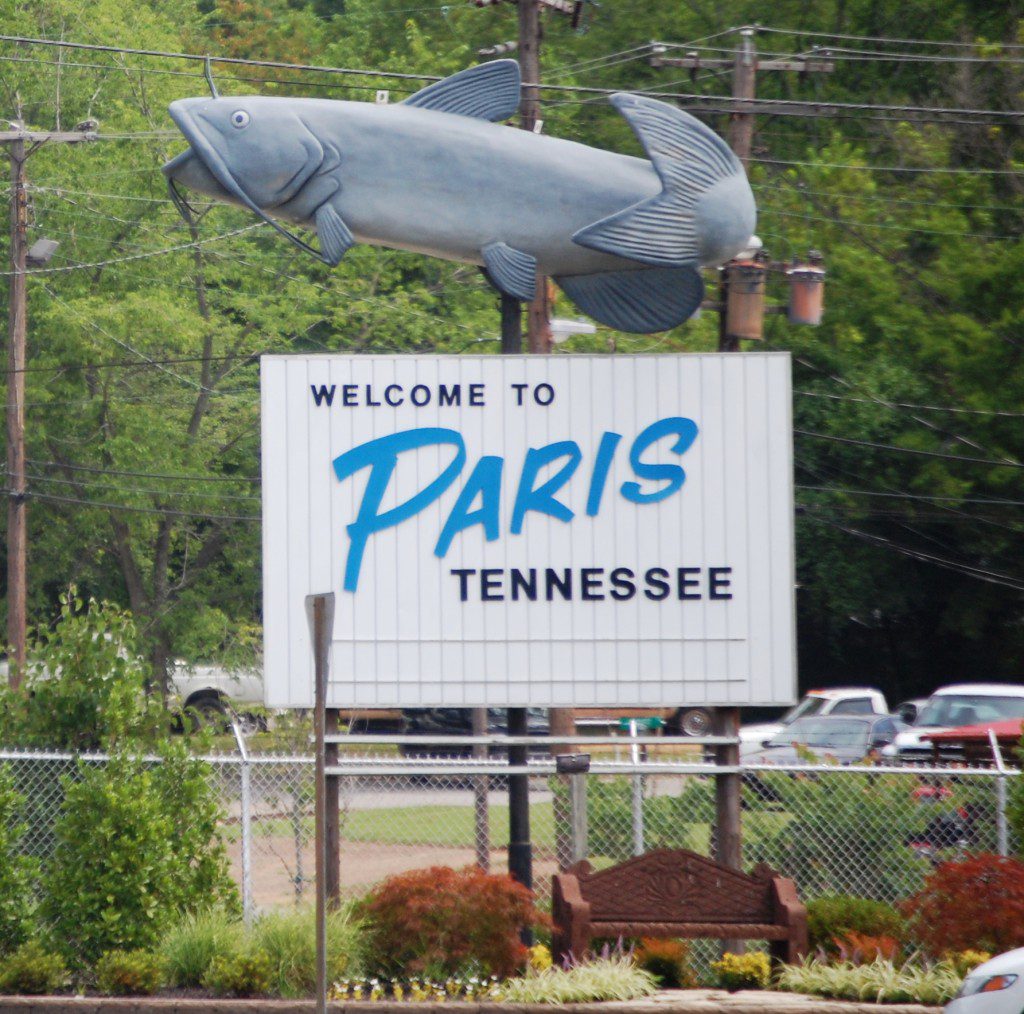 PARIS, KENTUCKY
In 2021 Paris, Kentucky joined the ranks of a U.S. Paris with an Eiffel Tower, though their version is not a giant.  Rather, it is a nicely designed replica in white on a corner in downtown Paris. This Paris is also in the midst of Kentucky's Horse Farm country with numerous farms nearby.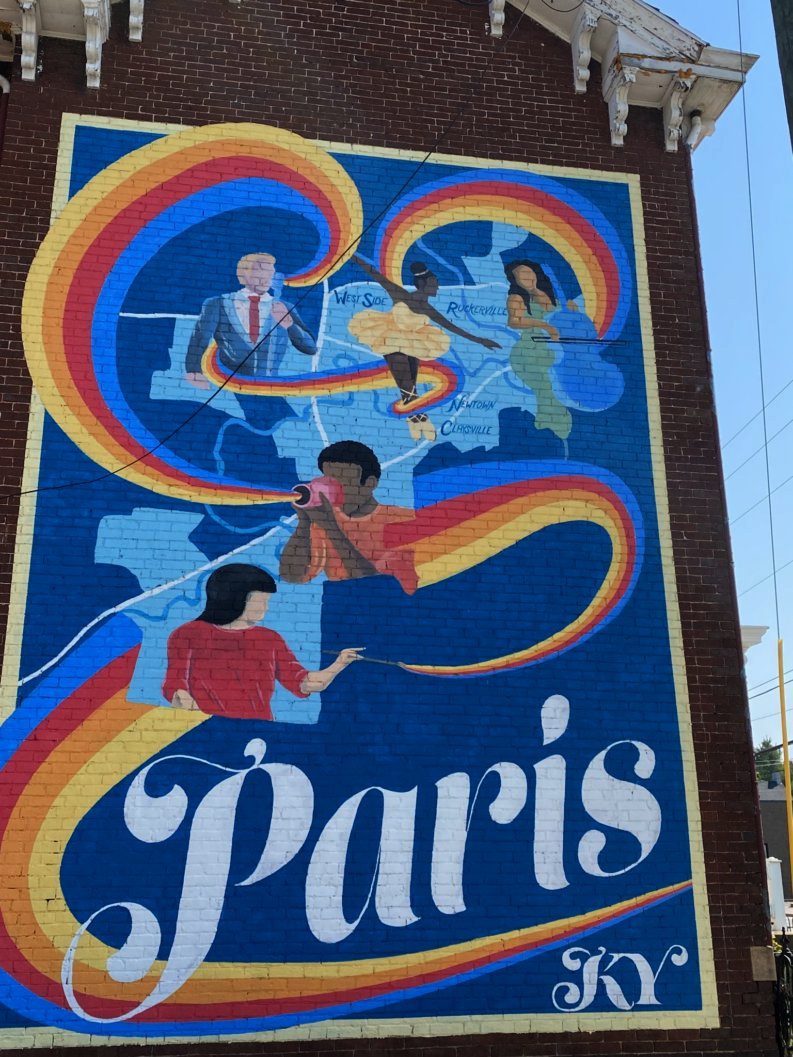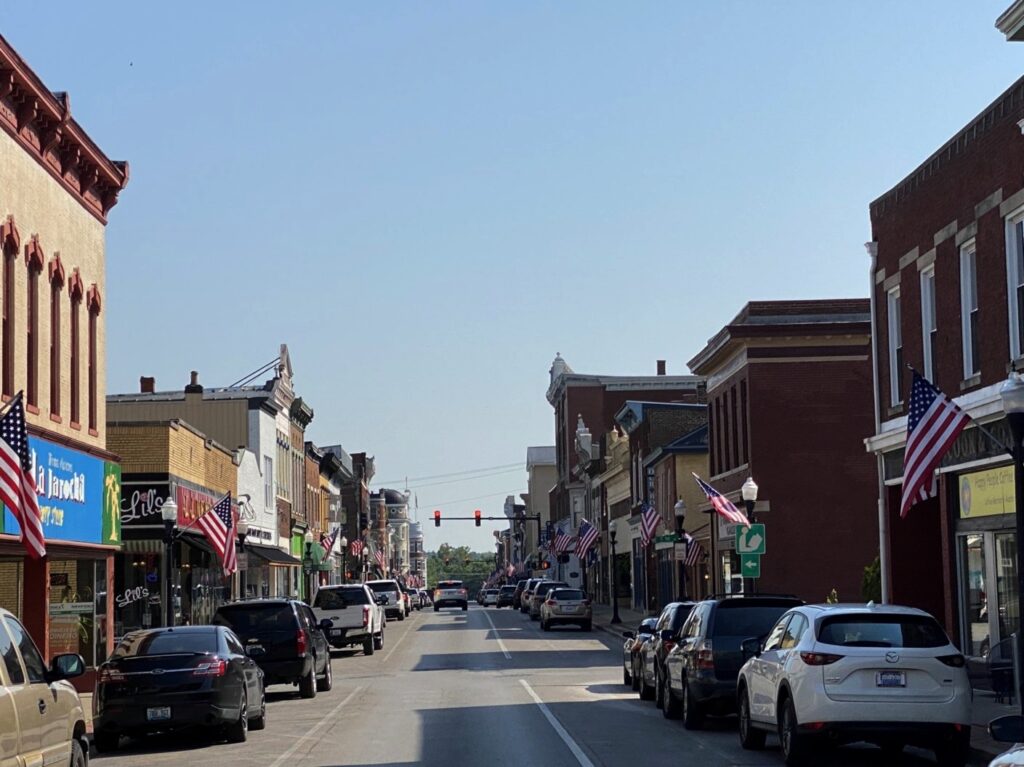 PARIS, ONTARIO
In 2008 I was working as a Japanese interpreter at the new Toyota Plant going up in Woodstock, Ontario.  During an eight month period there, I rented a flat in the small and beautiful town of Paris, Ontario, which sits along the Grand River.  Unlike the other three I noted above, there is no Eiffel Tower in this Paris (at least there wasn't in 2008).  But, the town is a beautiful old town with some lovely bridges over the river and some unique views of the town along the river.  As the sign says, it was a nice place to live.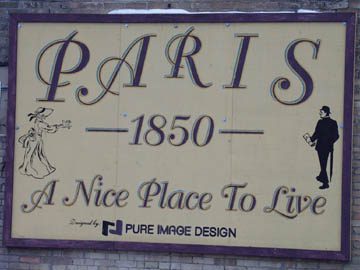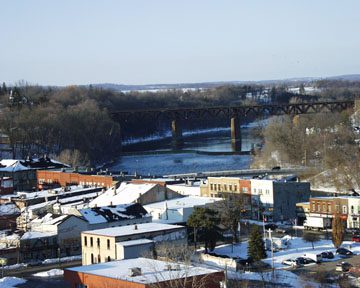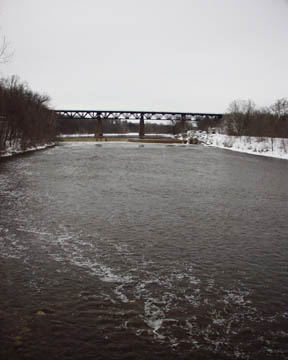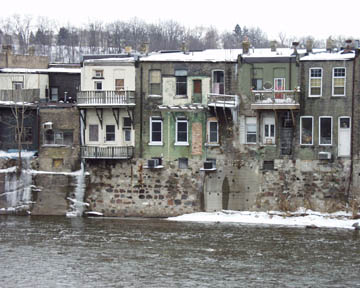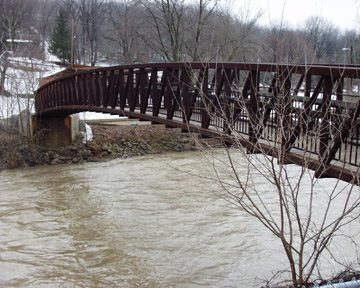 There are many P towns in the U.S. and Canada that begin with the word Port.  Here are a few that I have come across with something unique about the town.
PORT ORCHARD, WASHINGTON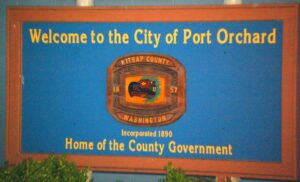 Port Orchard is a nice town on the Kitsap Peninsula of Washington across the Puget Sound from Seattle.  In fact, from Seattle, its probably best to take a ferry across the sound rather than drive south through Tacoma and then back up north on the peninsula.  I have visited this town often because my daughter and her family live there.  I love my trips to Port Orchard.  Here are a couple of unique finds in this lovely port town.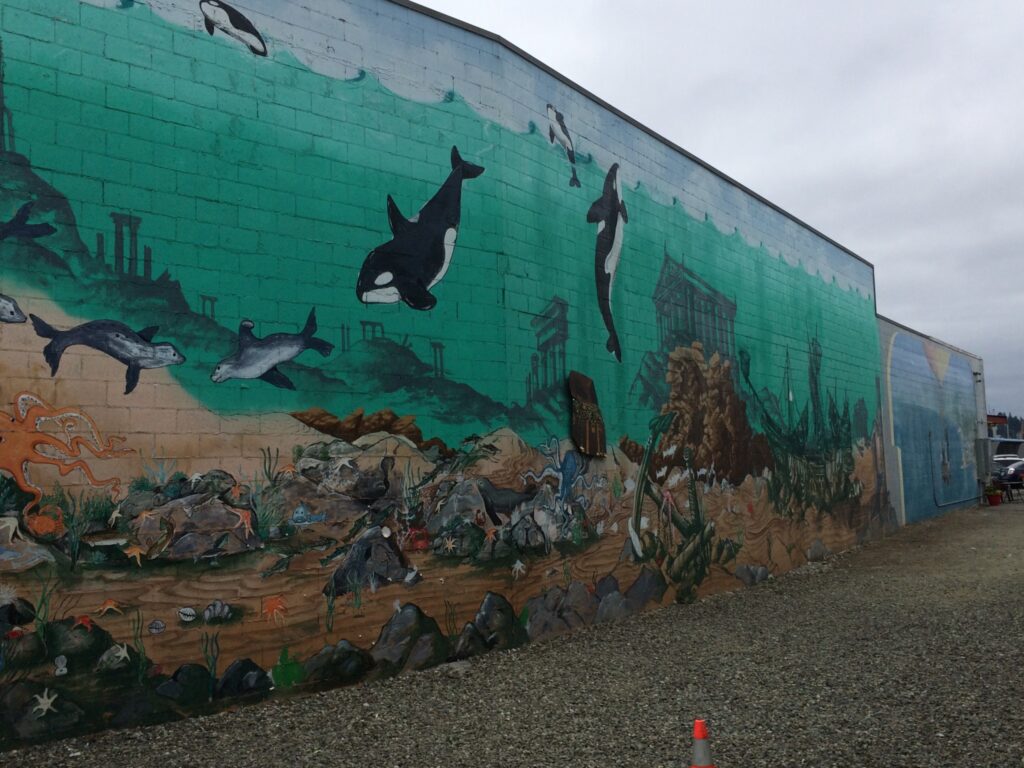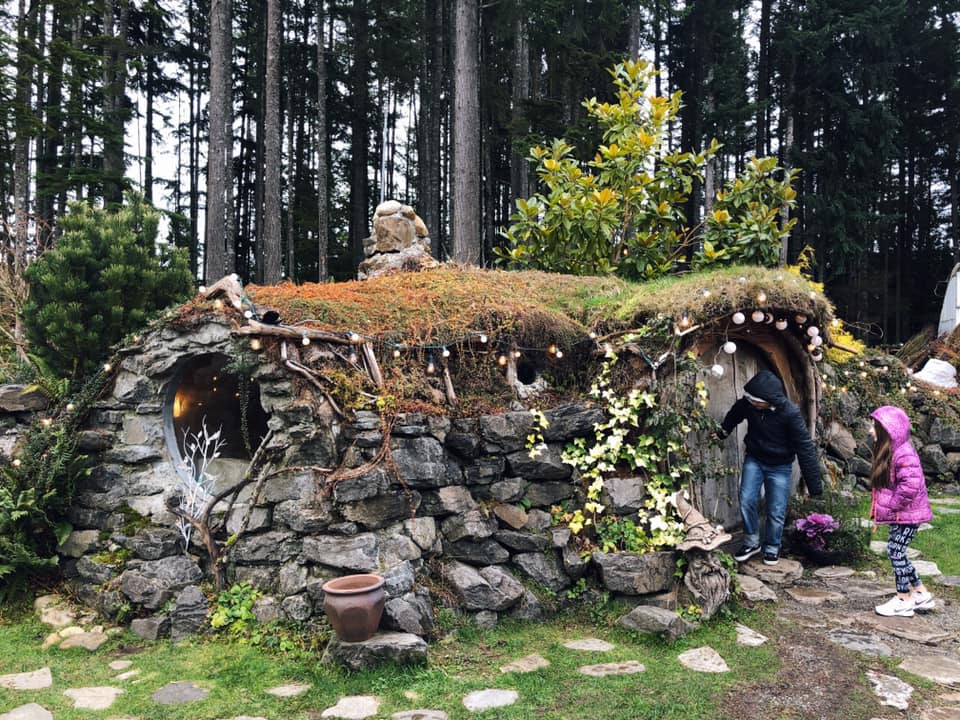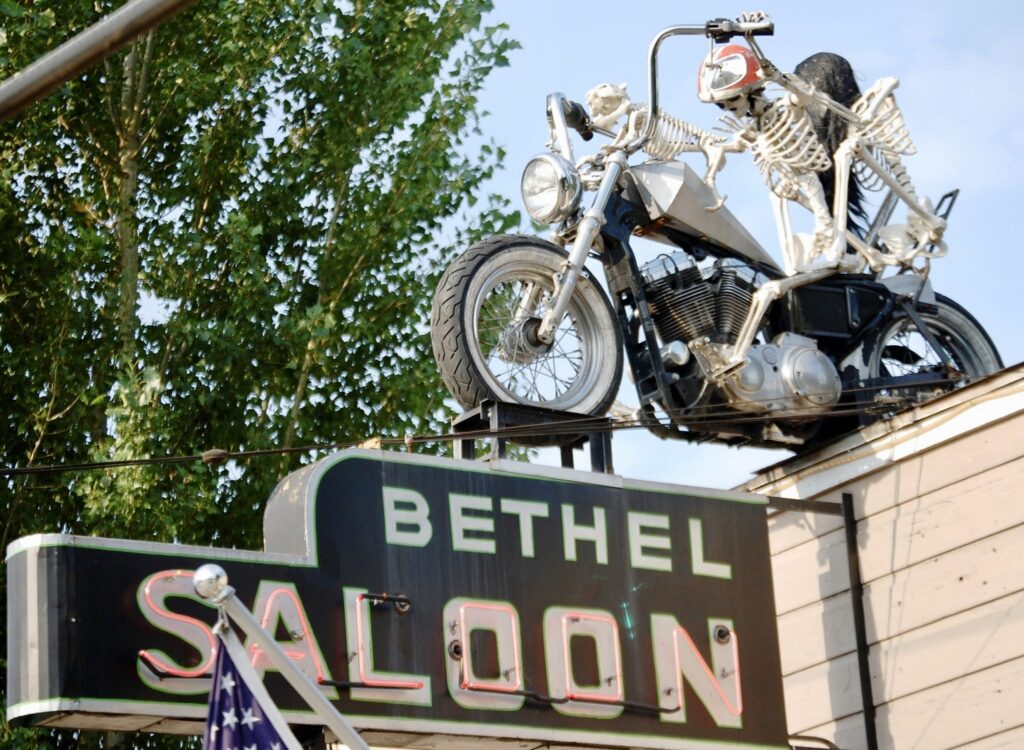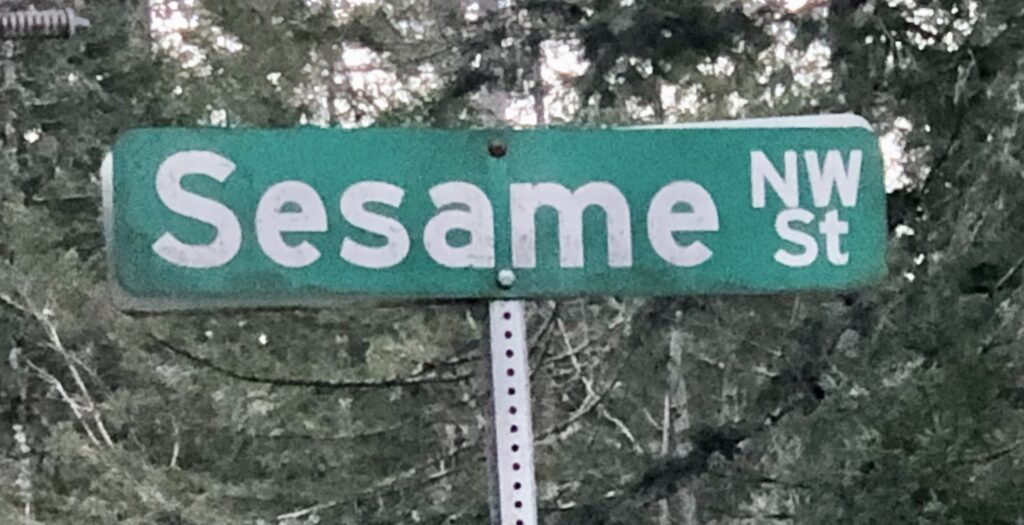 PORT GIBSON, MISSISSIPPI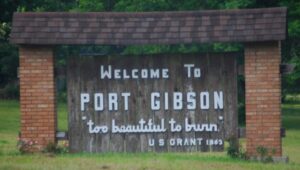 Unlike many of the "Port"  towns located by oceans or bays, Port Gibson, Mississippi is located on the Mississippi River along the iconic Blues Highway (Route 61).  It is a scenic little town with some lavish 19th Century homes.  But the real clincher for me is steeple at the First Presbyterian Church…most certainly one of a kind!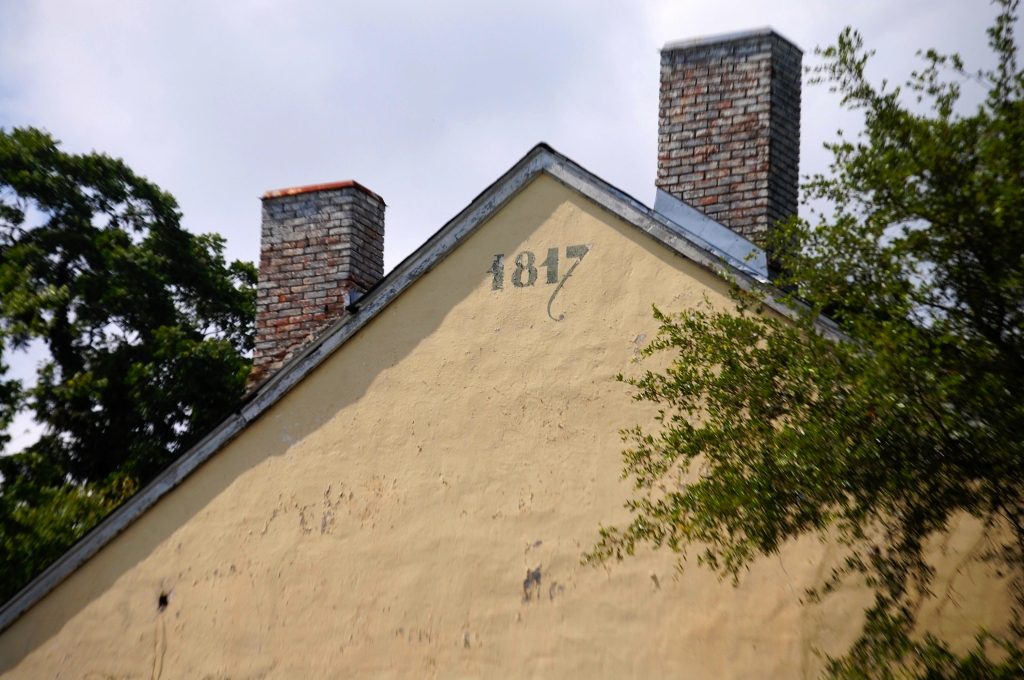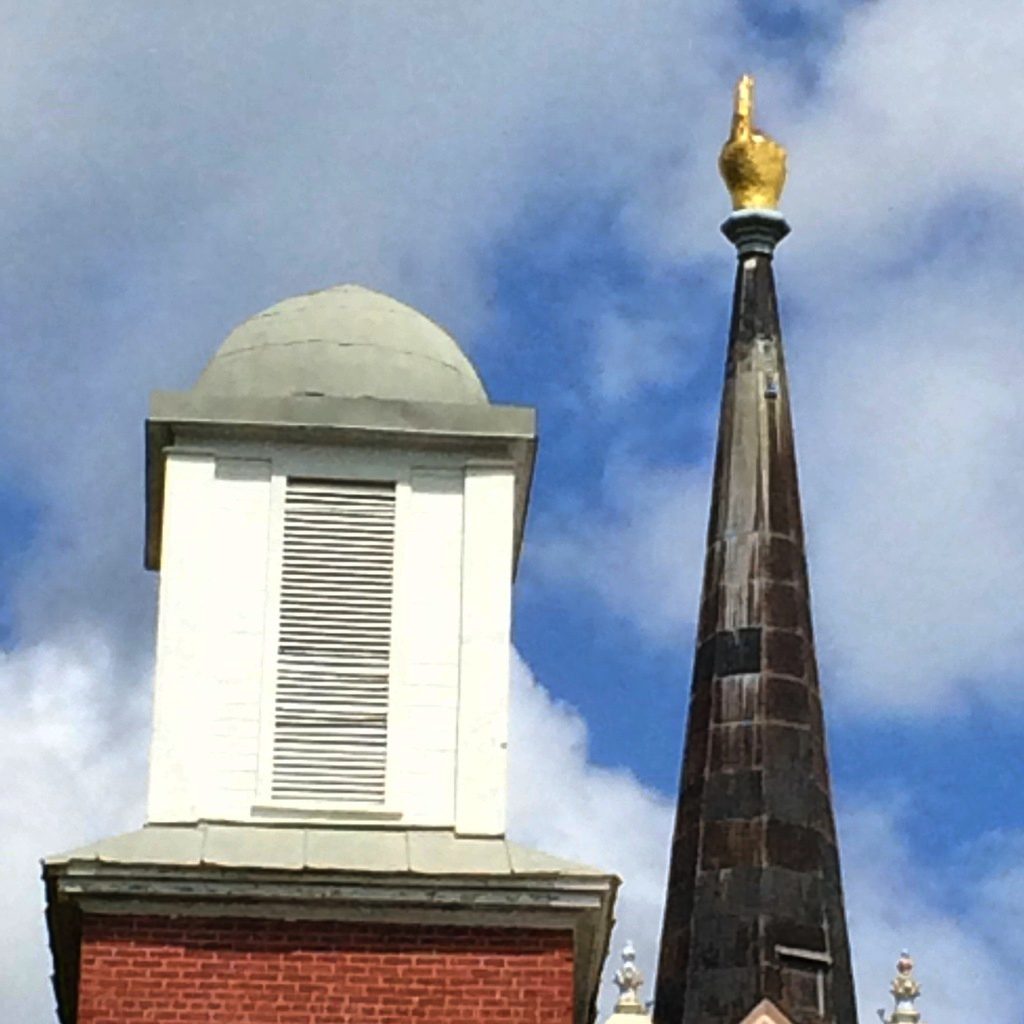 The "Hand Pointing to Heaven" is the unique feature of this Romanesque Revival style edifice. The first hand was carved from wood by Daniel Foley, a young local craftsman. The ravages of time, however, destroyed it; and around 1901, the present hand was commissioned and installed. It was taken down in 1989 to be repaired and replated. It was raised again in 1990 and placed atop a newly re-enforced steeple.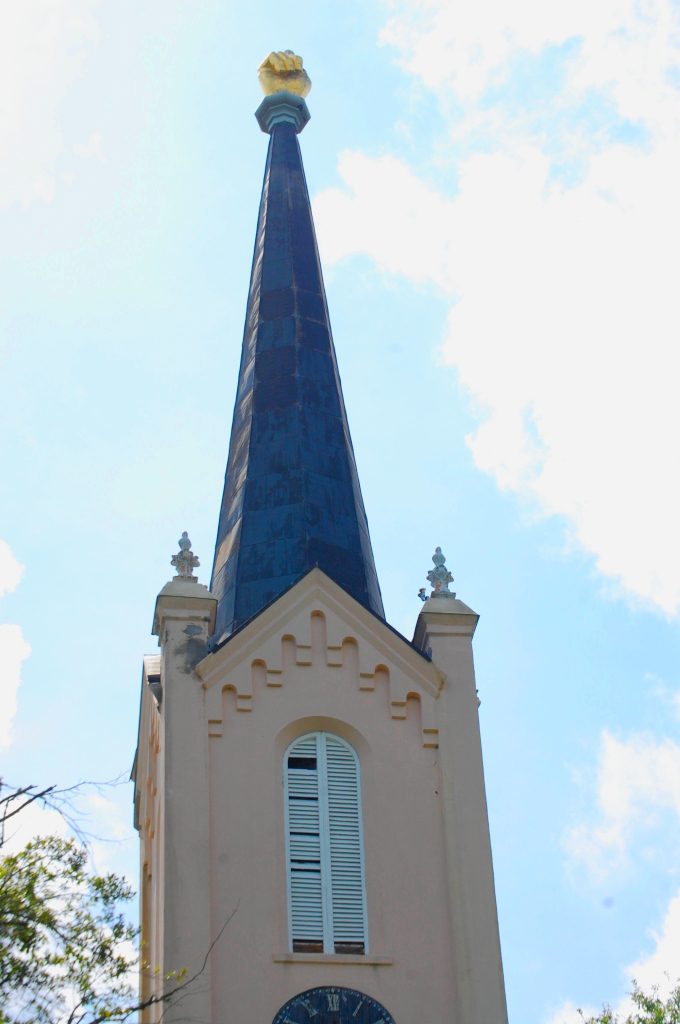 PORT BURWELL, ONTARIO
Port Burwell sits along the shores of the Canadian side of Lake Erie and is known as the "Jewel of Erie's North Shore."  It is home to something old and something new.  I visited the Port Burwell Marine Museum and Lighthouse in 2008 with a few Japanese engineers who were there doing work at the Toyota Plant.  The old Port Burwell Lighthouse is wooden and was originally built in 1840 at a height of only 45 feet.  But, it sits up on a bluff so it actually has a focal place of ninety feet above Lake Erie. Use of the lighthouse was discontinued in 1962 after a Breakwater Light was installed.  The Port Burwell Lighthouse remains the oldest wooden Canadian lighthouse on the Great Lakes.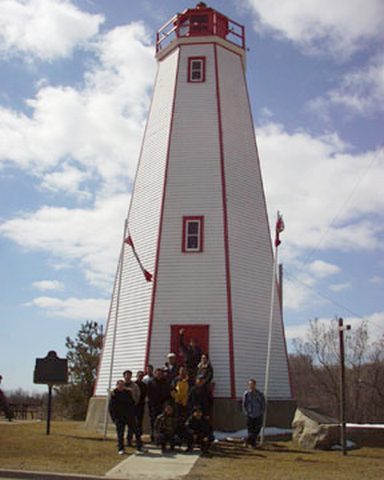 On the new front is the Erie Shores Wind Farm, which is comprised of at least 66 wind turbines.  These are huge, each standing about as tall as a 25 Story building.  The blades on the turbines are about 134 feet long…almost three times as tall as the lighthouse!!!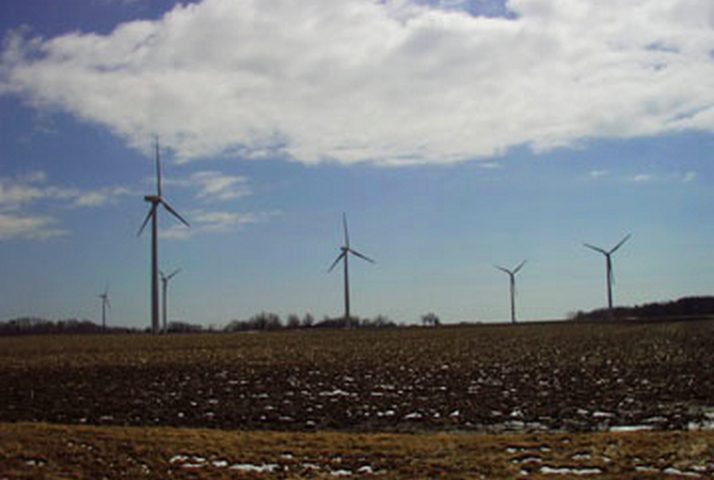 PORT ORFORD, OREGON
Port Orford sits on US 101 south of Langlois, Oregon and offers some splendid views of the coast.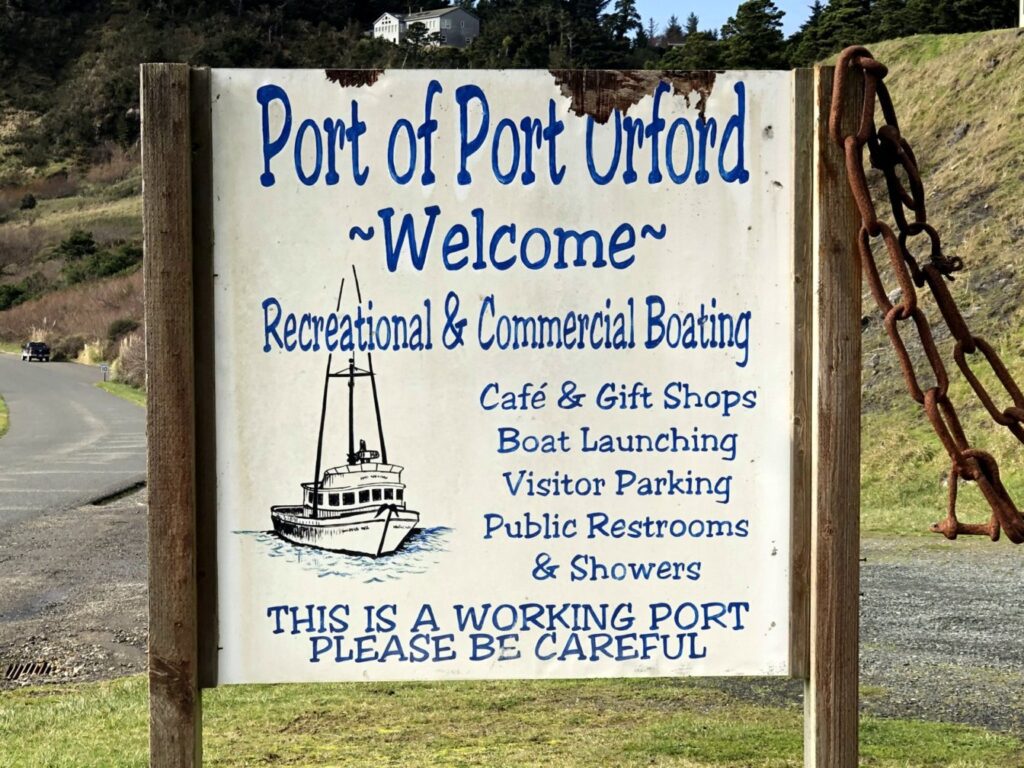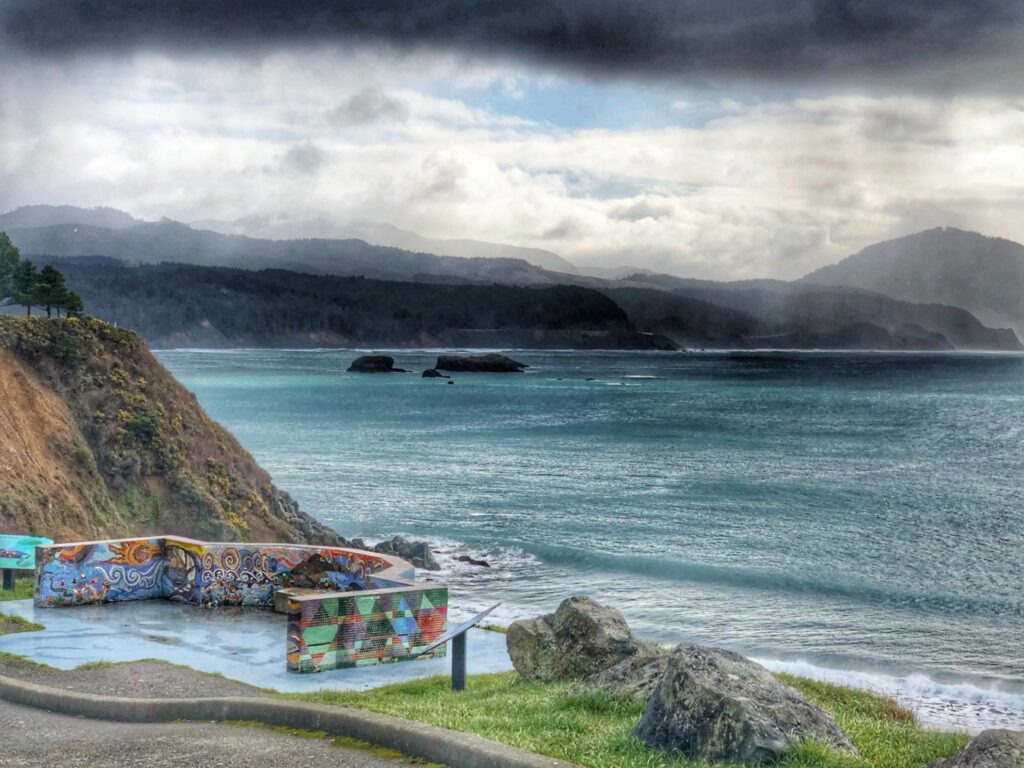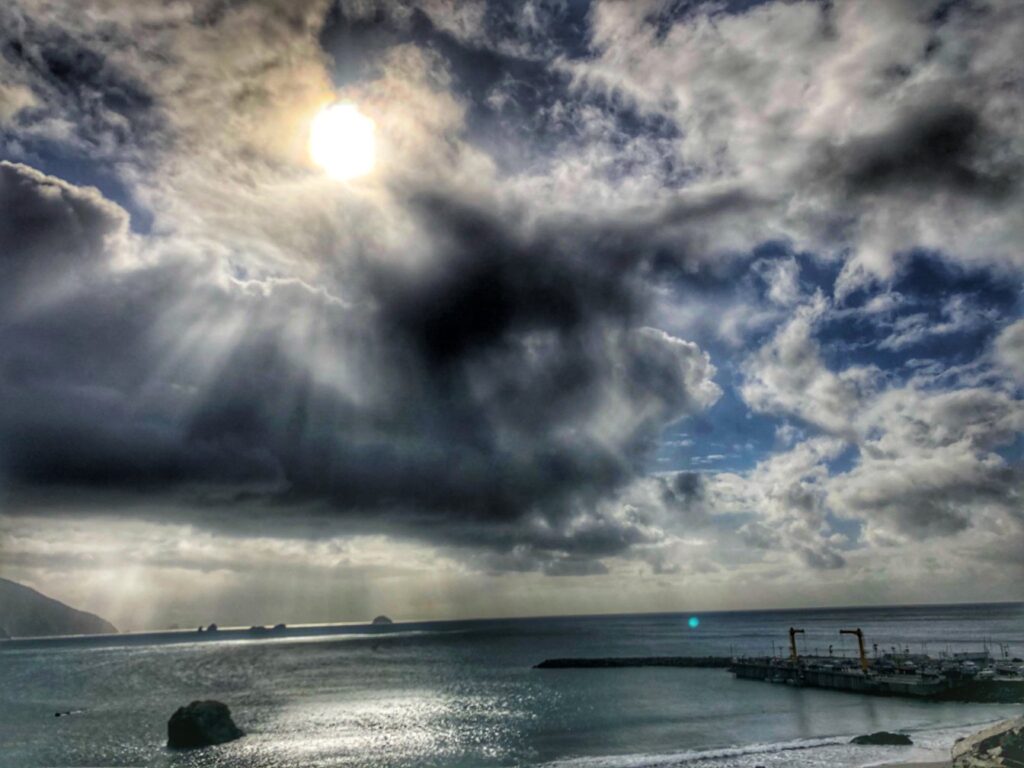 PORT TOWNSEND, WASHINGTON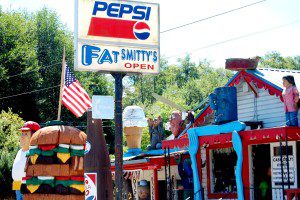 Up in northwest Washington there is a small peninsula called the Quimper Peninsula and the town of Port Townsend sits on the tip.  The town has just over 10,000 people and offers some nice views.  But, it is also home to one of the quirkiest burger places around.  Fat Smitty's is located on US 101 and an absolute kick to visit!  It has an outdoor gallery of numerous whimsical wood-carved statues, including a giant burger, etc.  Go inside and the walls and ceilings are covered with dollar bills (and a few higher denominations). Every five years the owners  pull all of the cash off the walls and donate it to charity  In January 2022, they pulled off over $25,000 and donated the money to the Navy and Marine Corps Relief Society.  Fat Smitty's has been doing this since 1985.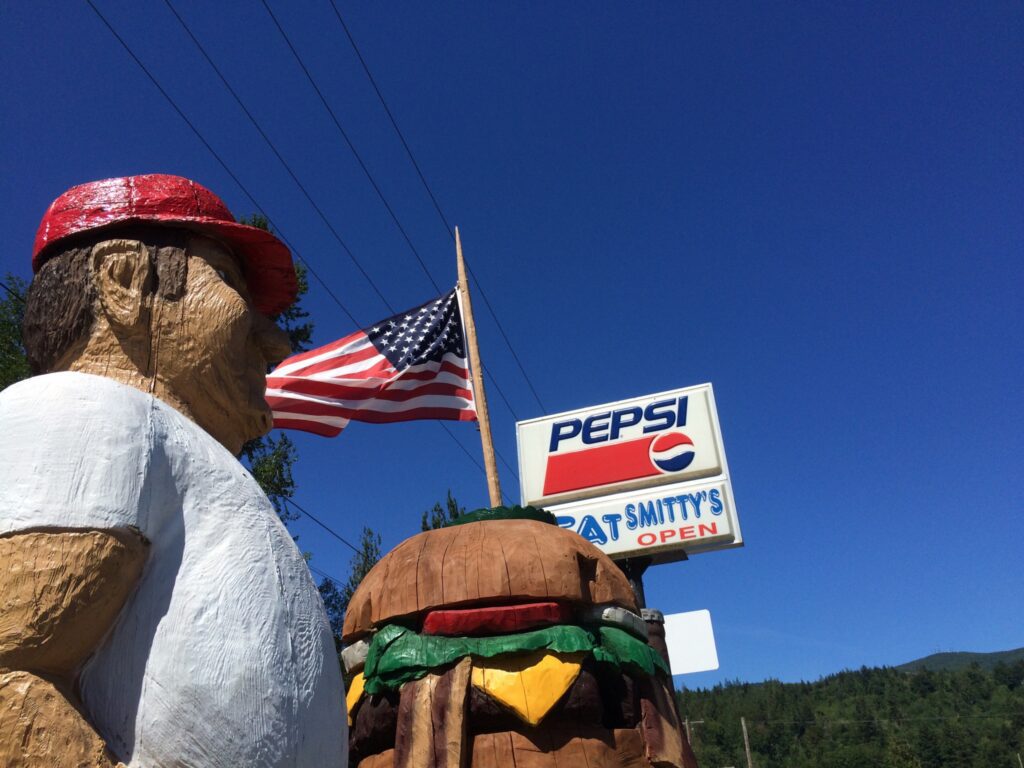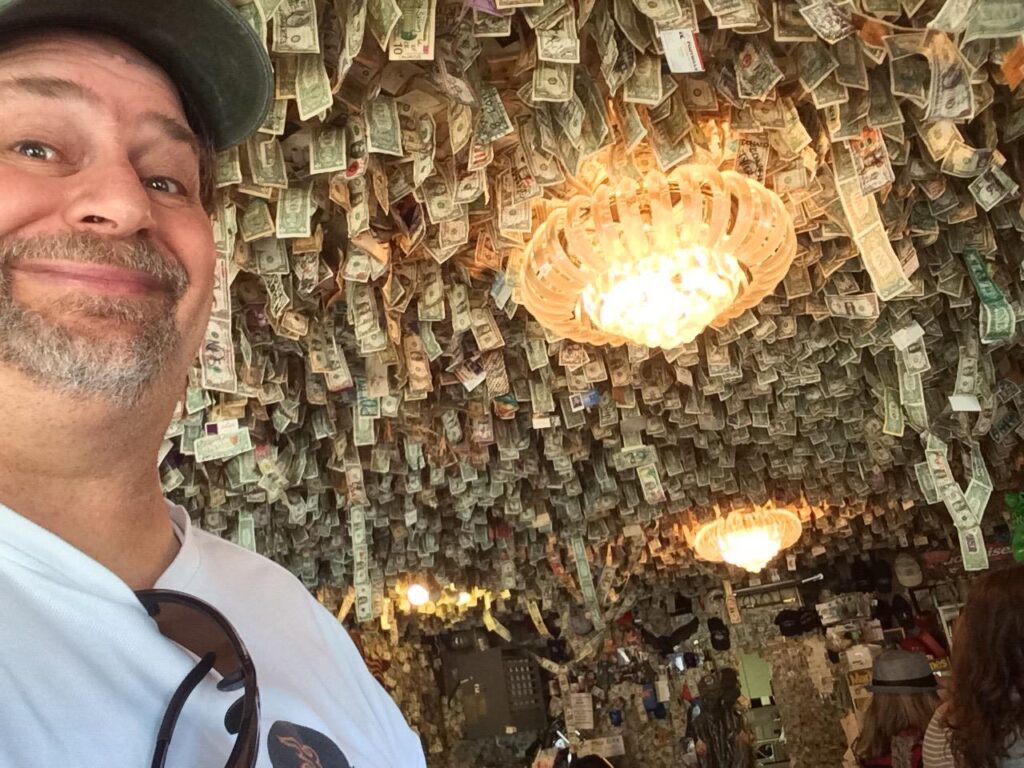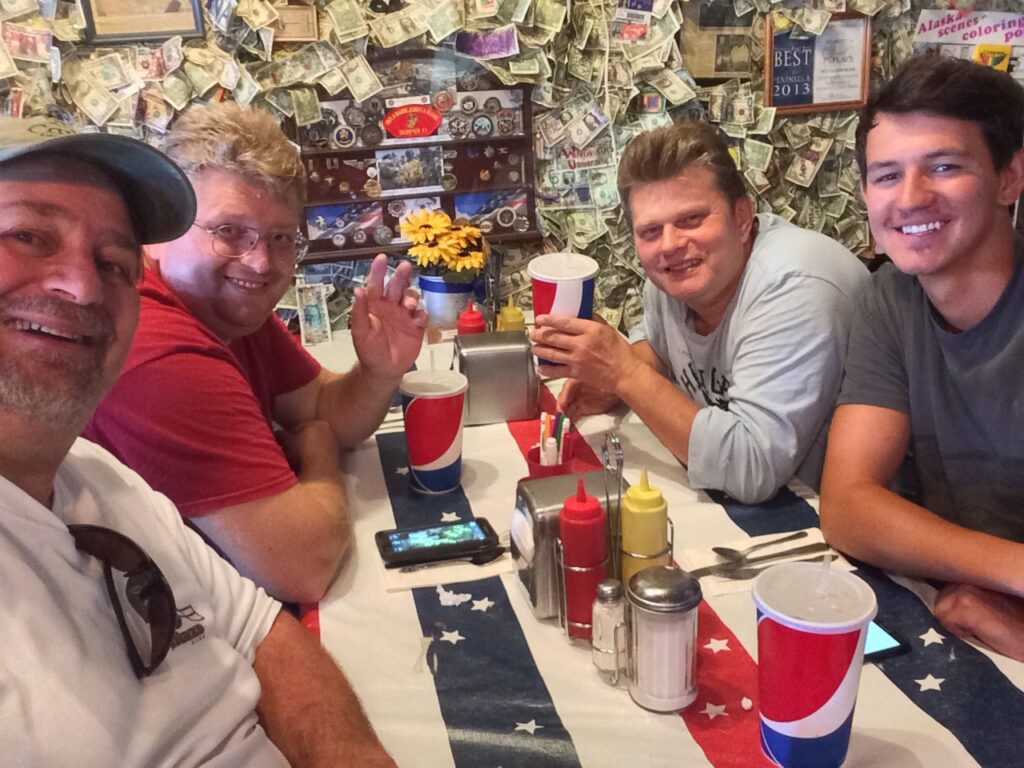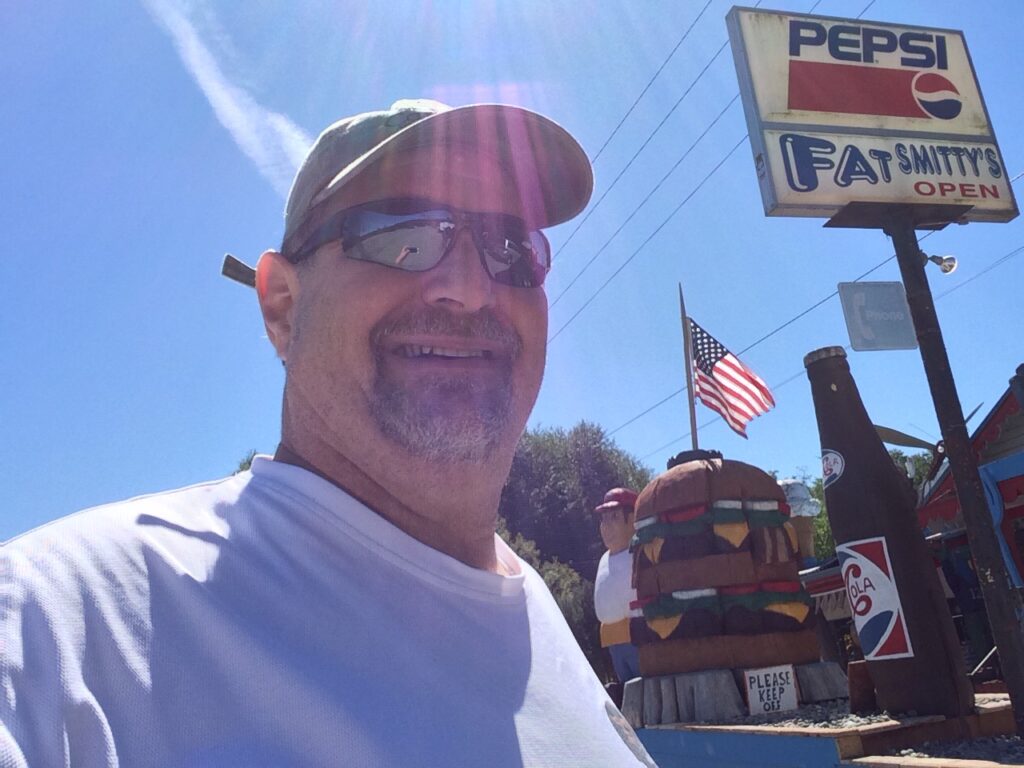 Then there is the story of TWO Portlands on opposite coasts.
PORTLAND, MAINE
I had a momentous year in 2015 as I finally hit the northeastern states of Maine, New Hampshire and Vermont, to knock out the final three in my 50 state goal.  One of the highlights of the trip was visiting the east coast version of Portland in Maine.  I witnessed a couple of amazing sunrises and also got to see one of America's most iconic lighthouses.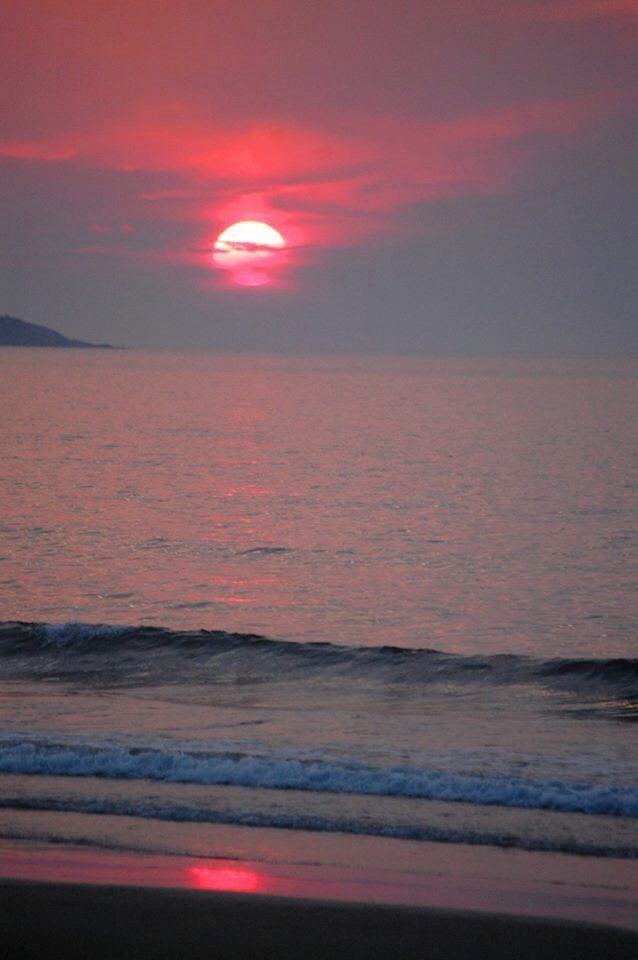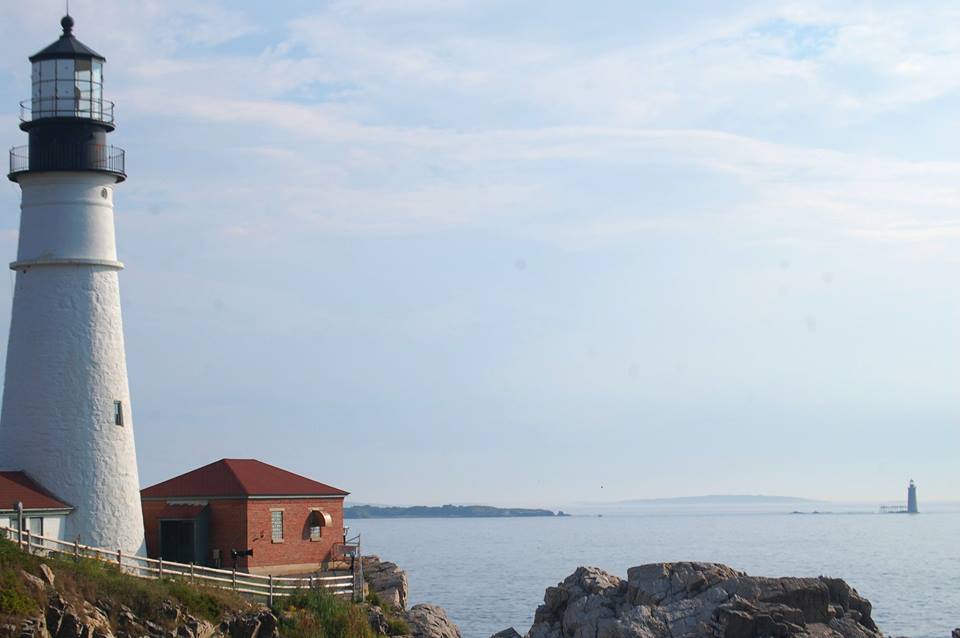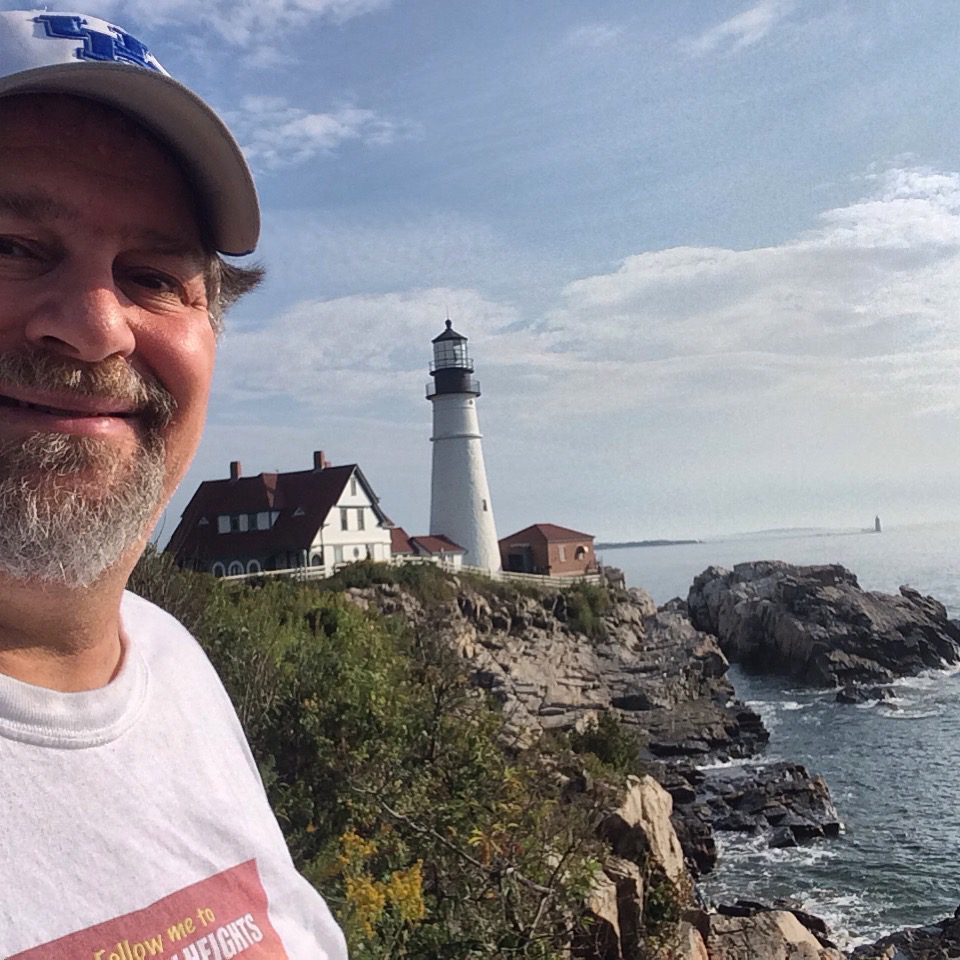 PORTLAND, OREGON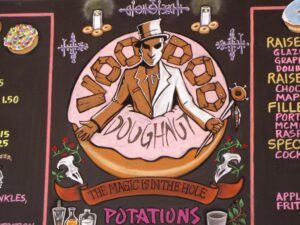 I have visited Portland, Oregon, on the West Coast, numerous times.  I really love the entire city.  From its views of Mt. Hood to the home headquarters of Voodoo Doughnut, the city has a great deal to offer visitors.  Here are a couple of my favorite things from Portland.  When I first visited Voodoo Doughnut in Oregon a few years ago, they only had four shops, all in Oregon.  They can now be found in Colorado, Texas, Washington and Florida as well. The Magic is in the Hole and Good Things Come In Pink Boxes!!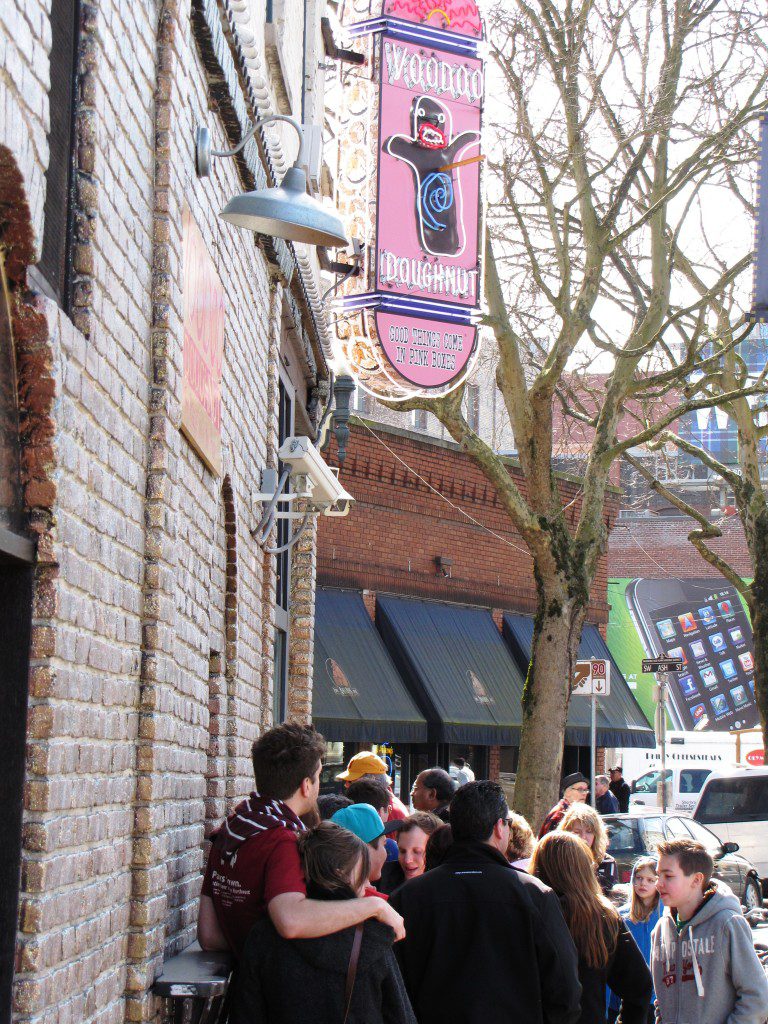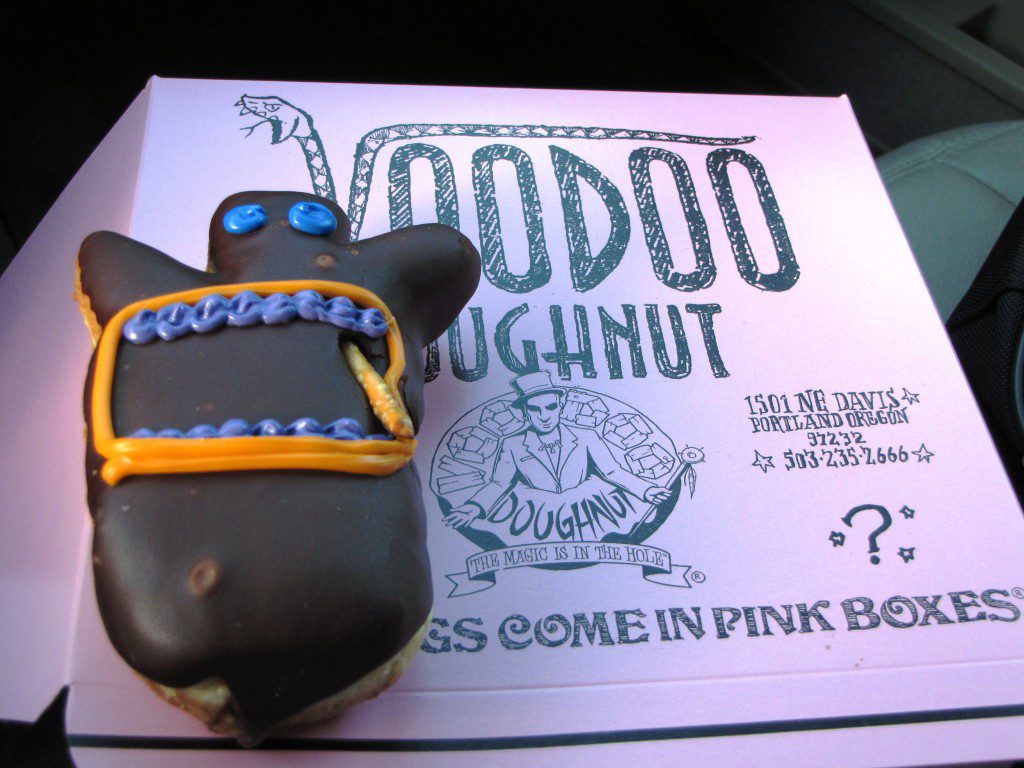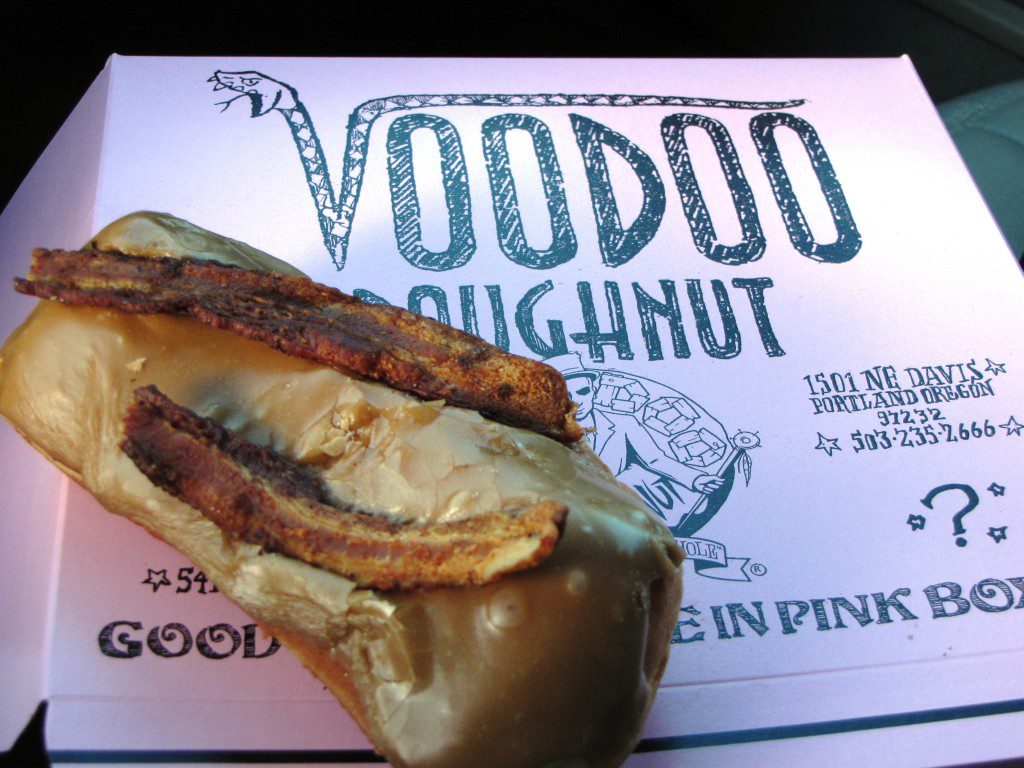 And I cannot forget to include the iconic sign from Portland's Chinatown.  Hung Far Low is no longer in business, but the sign has become a fixture in Portland.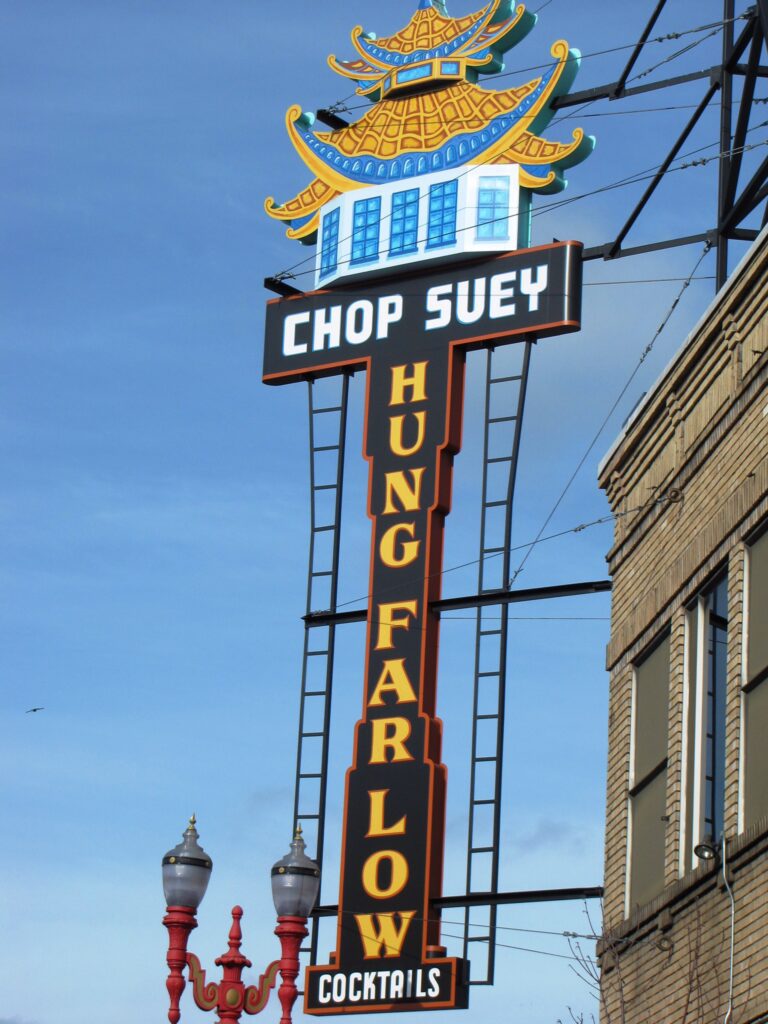 POINT PLEASANT, WEST VIRGINIA
Shifting gears now, lets head to the Ohio River town of Point Pleasant, West Virginia.  This unique little town has a colorful history and also a very famous quirky story.  It is considered to be the location of the first battle of the American Revolutionary War when in October 1774, the Battle of Point Pleasant took place as the U.S. forces, led by Colonel Andrew Lewis defeated Shawnee Chief Cornstalk.  Muralist Robert Dafford painted a massive 300 foot long mural depicting this battle and life of the Shawnee.  There are also two metal statues that have immortalized both Colonel Lewis and Chief Cornstalk.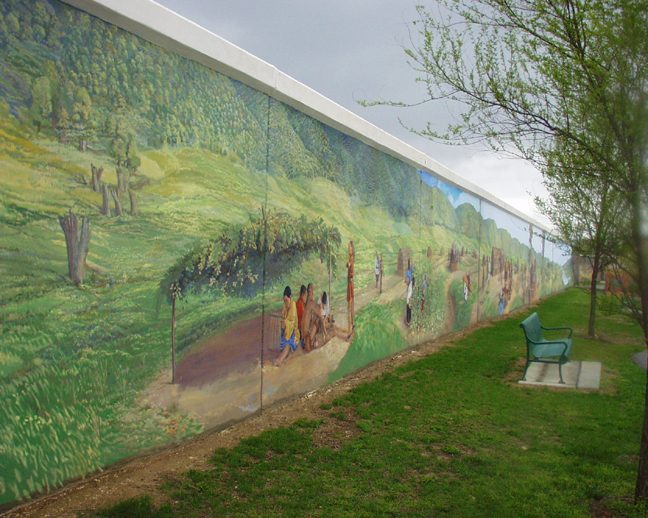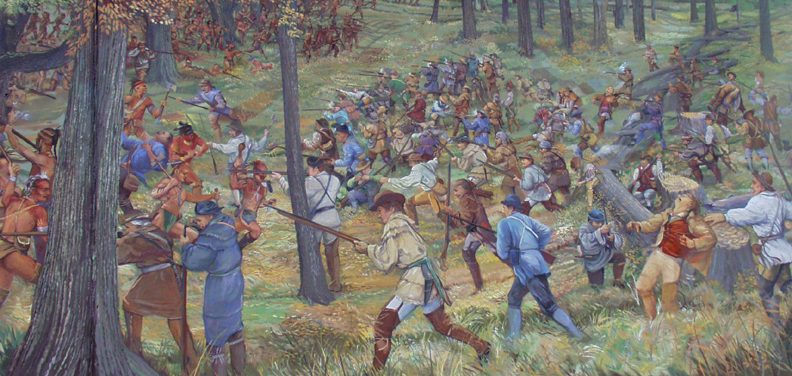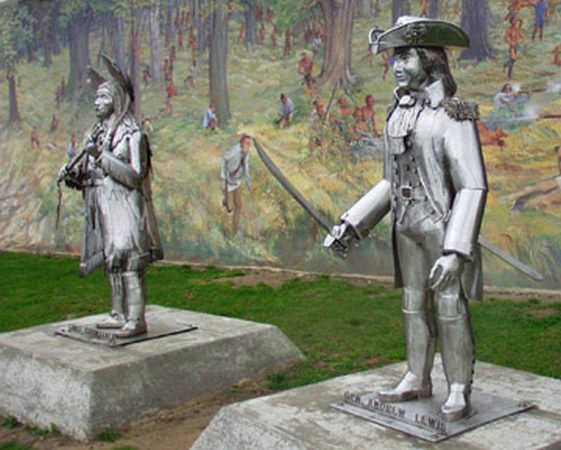 Then there is the long ongoing mystery of the Mothman.  This is where it apparently all started. There is a Mothman Museum, a Mothman statue and more. in Point Pleasant.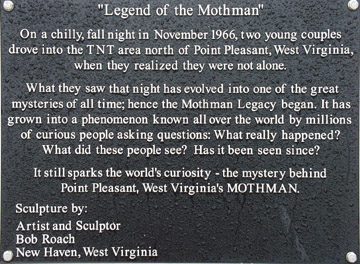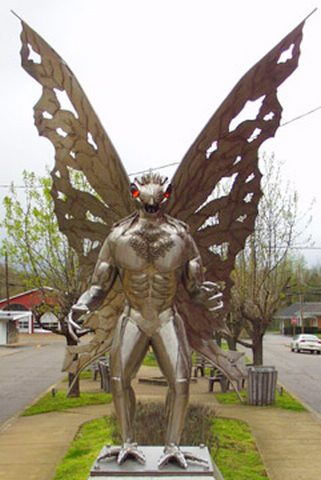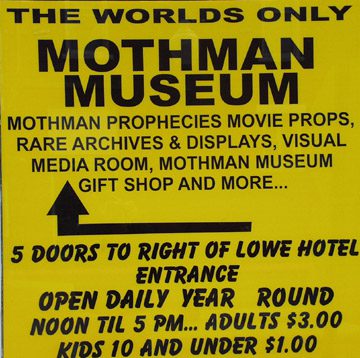 PELLA, IOWA
Home of one of America's largest Dutch Windmills, this lovely little town is Dutch in every way!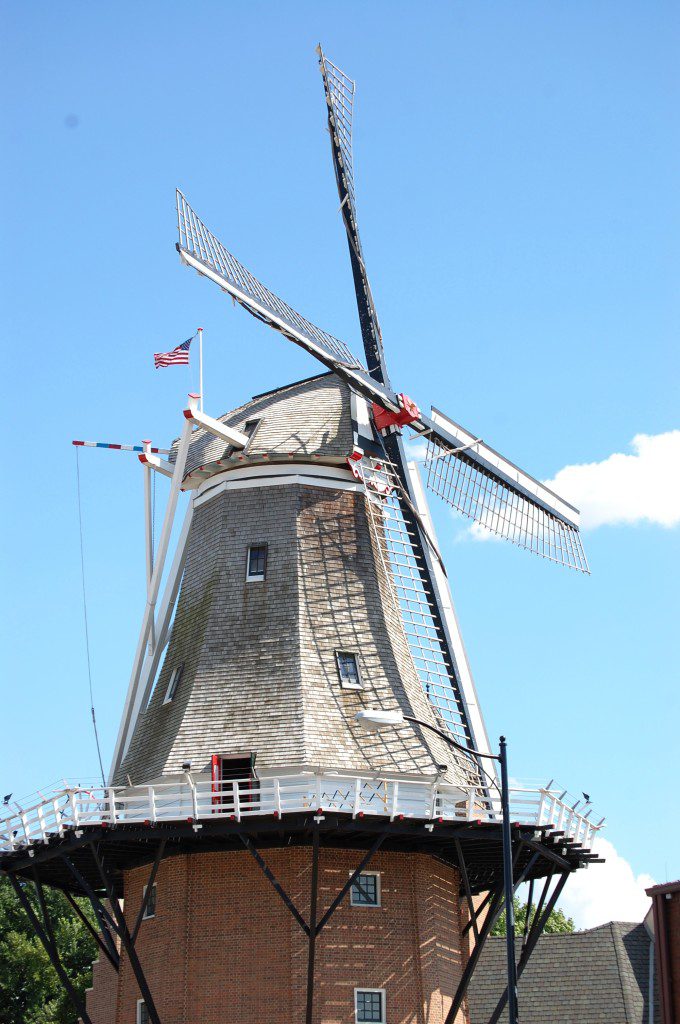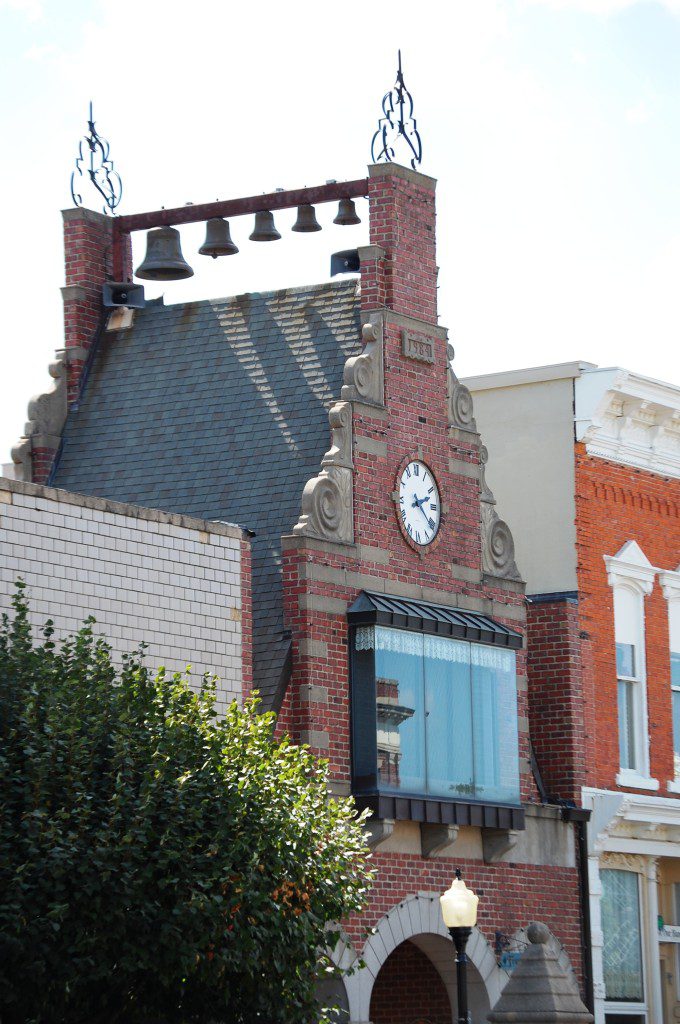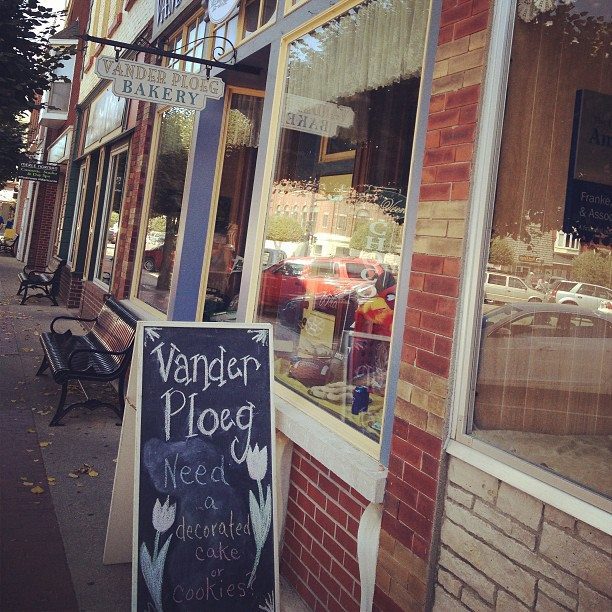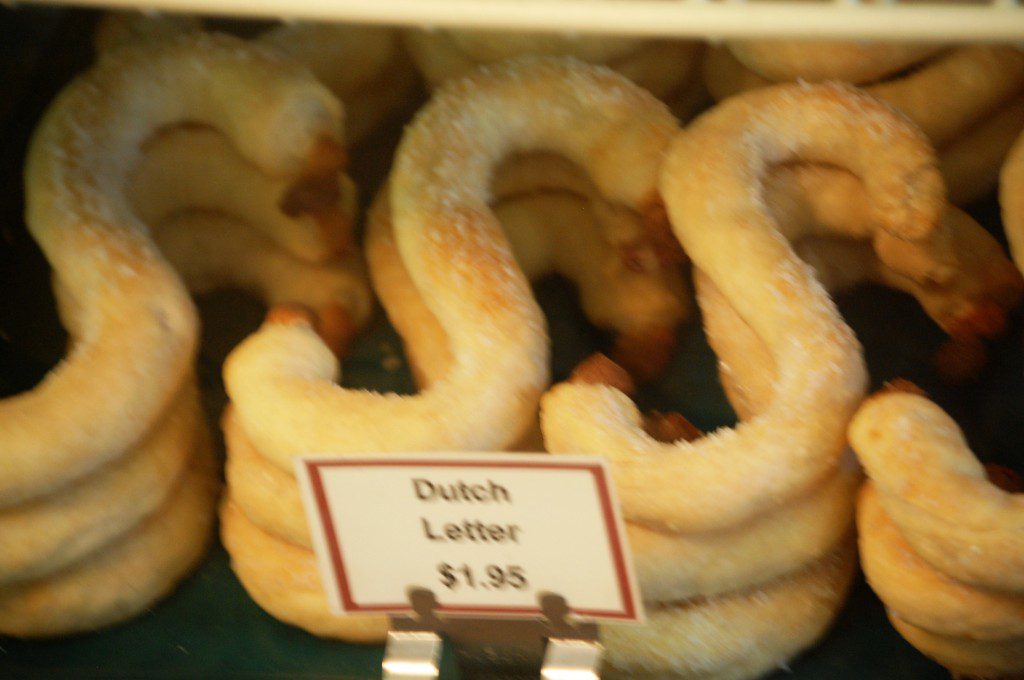 PITTSBURGH, PENNSYLVANIA
So many things in Pittsburgh, but I  am just including a couple of the really quirky places you can "discover" in Pittsburgh.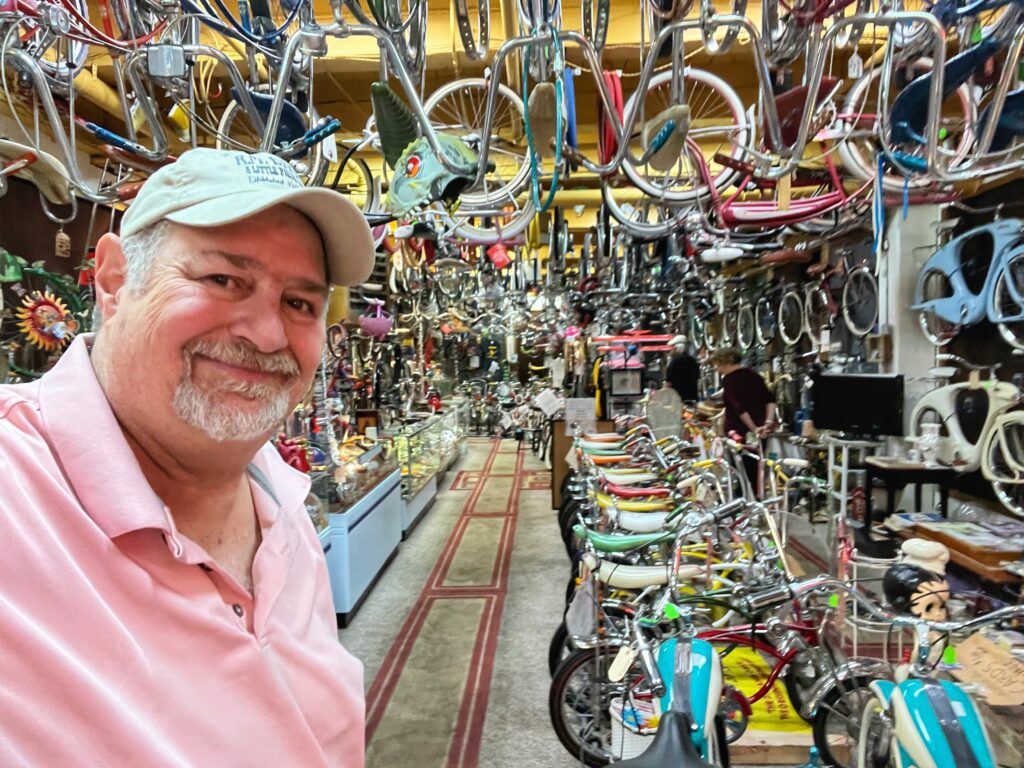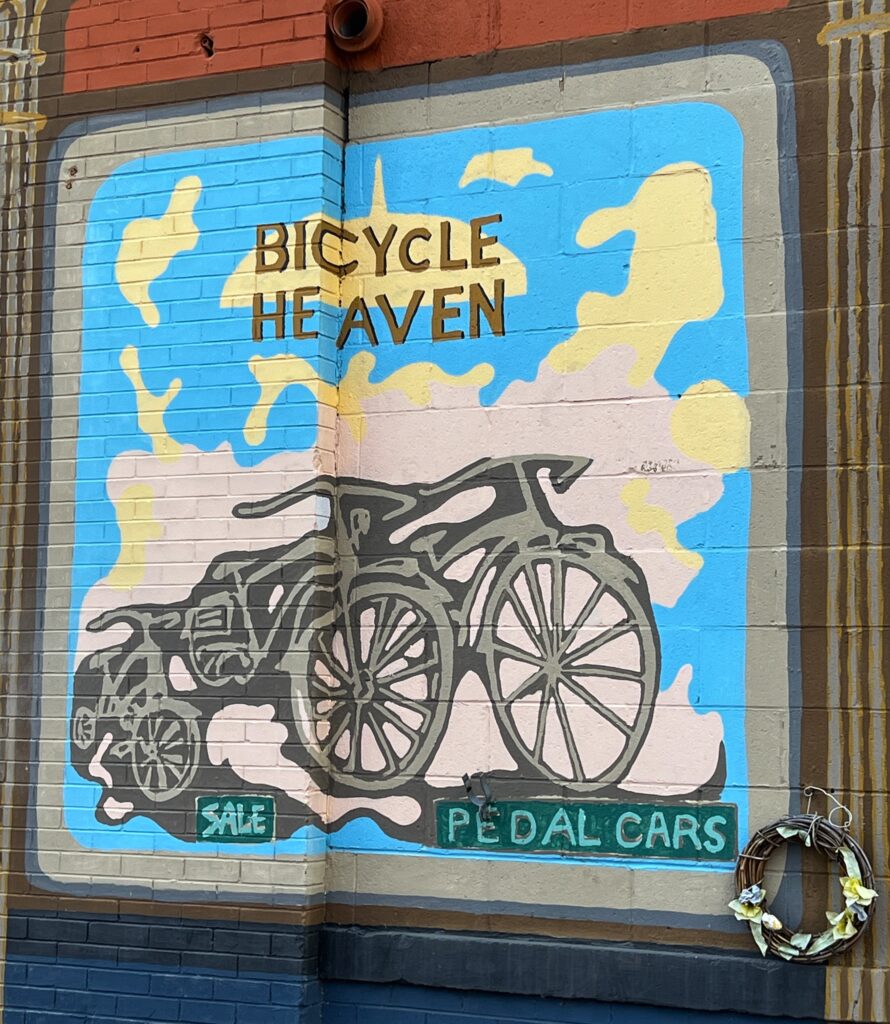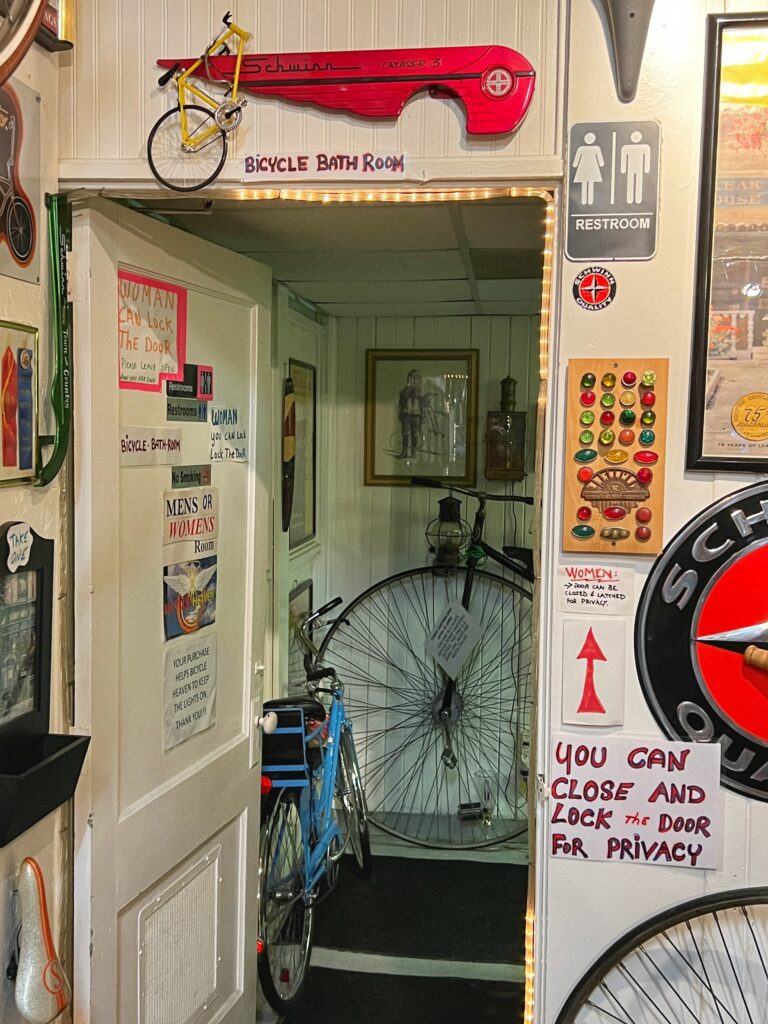 Then there is one of America's really premiere "funky art" places not too far from Bicycle Heaven.  Known as Randyland, this place is CRAZY fun and quirky!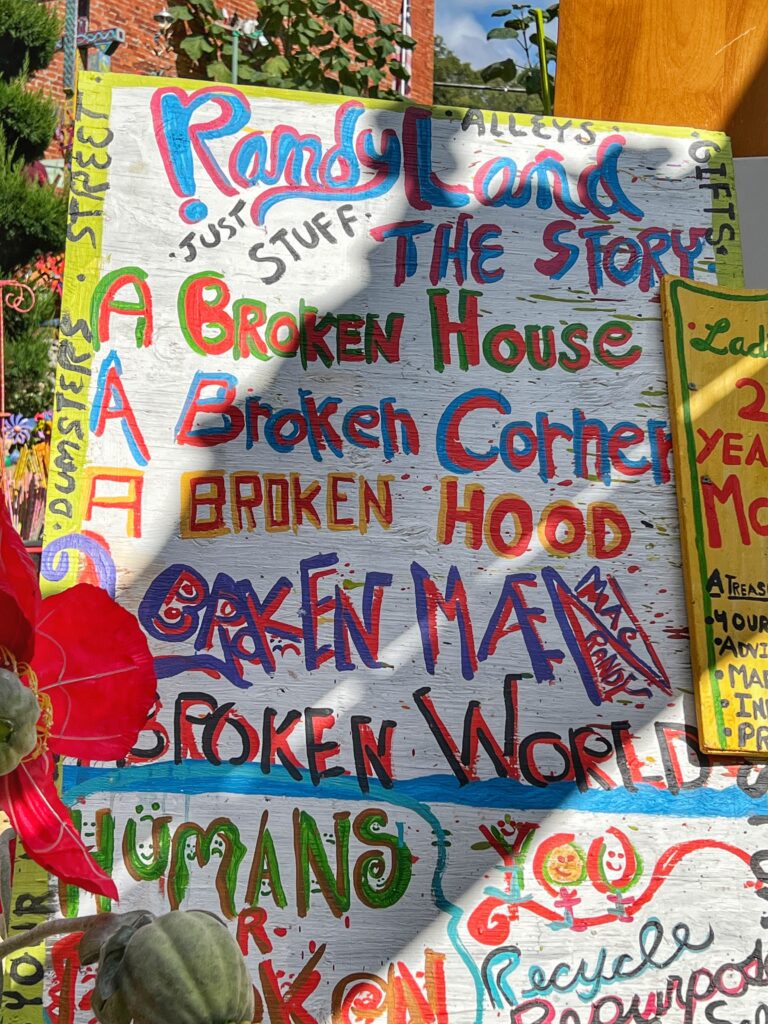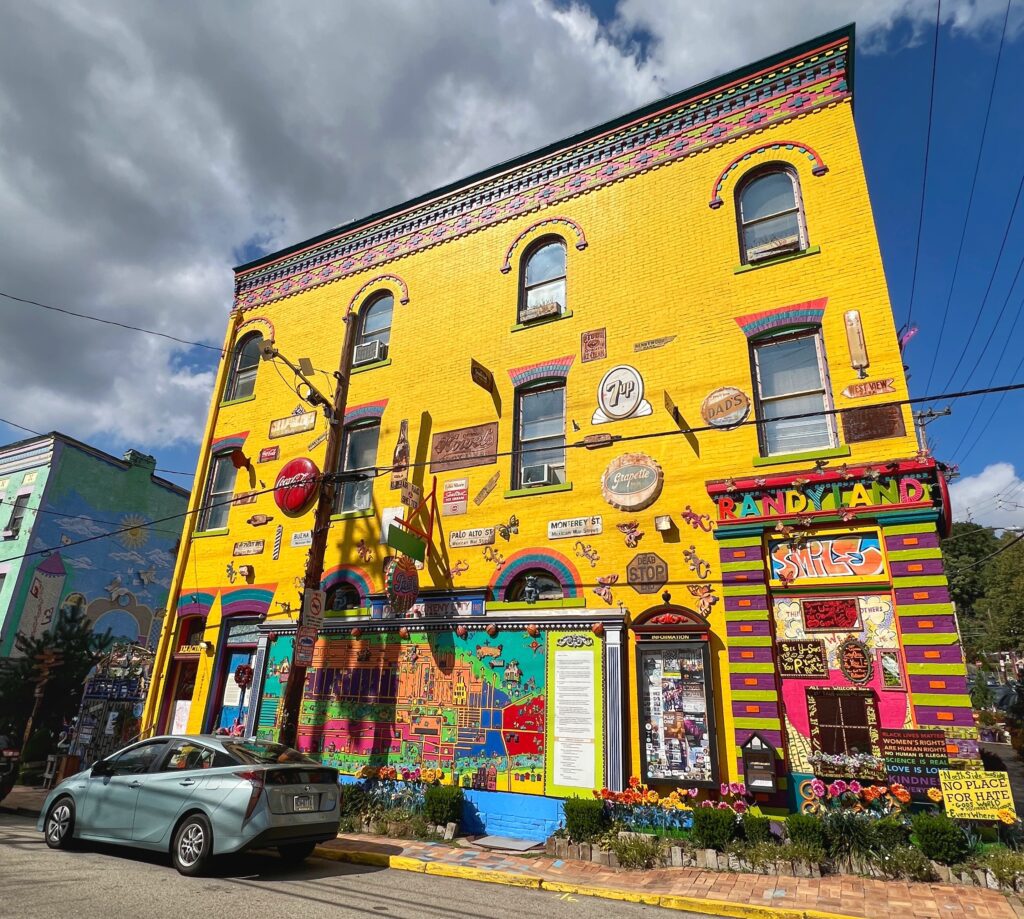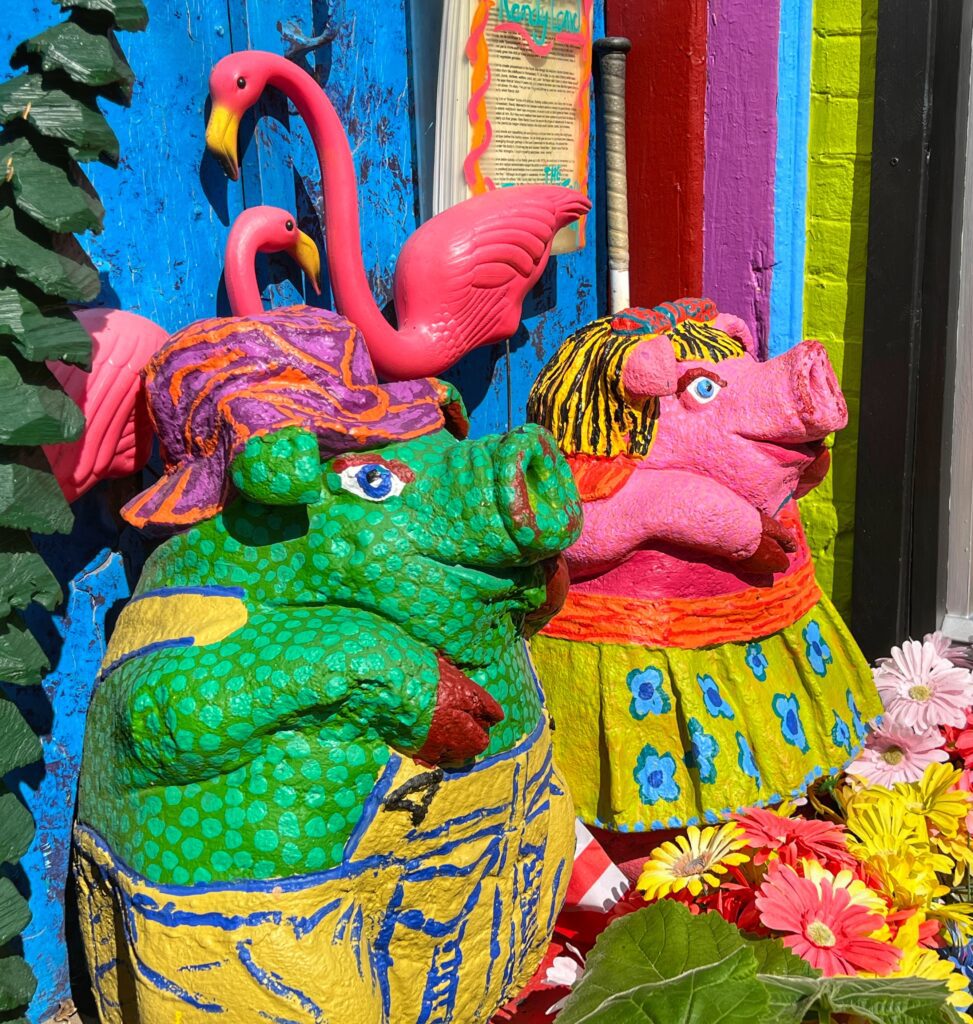 PIERRE PART, LOUISIANA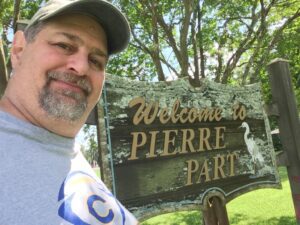 Are you a fan of the TV Show Swamp People?  I am and from the very first episode I told my wife I would one day visit Pierre Part and go meet the star Troy Landry (the guy whos says "Choot  'Em).  In October 2014 I did just that!!  The drive to Pierre Part through the swamplands was beautiful!  It required a drive down Louisiana Highway 1, Highway 69 and then Highway 70 into the Atchafalaya Basin.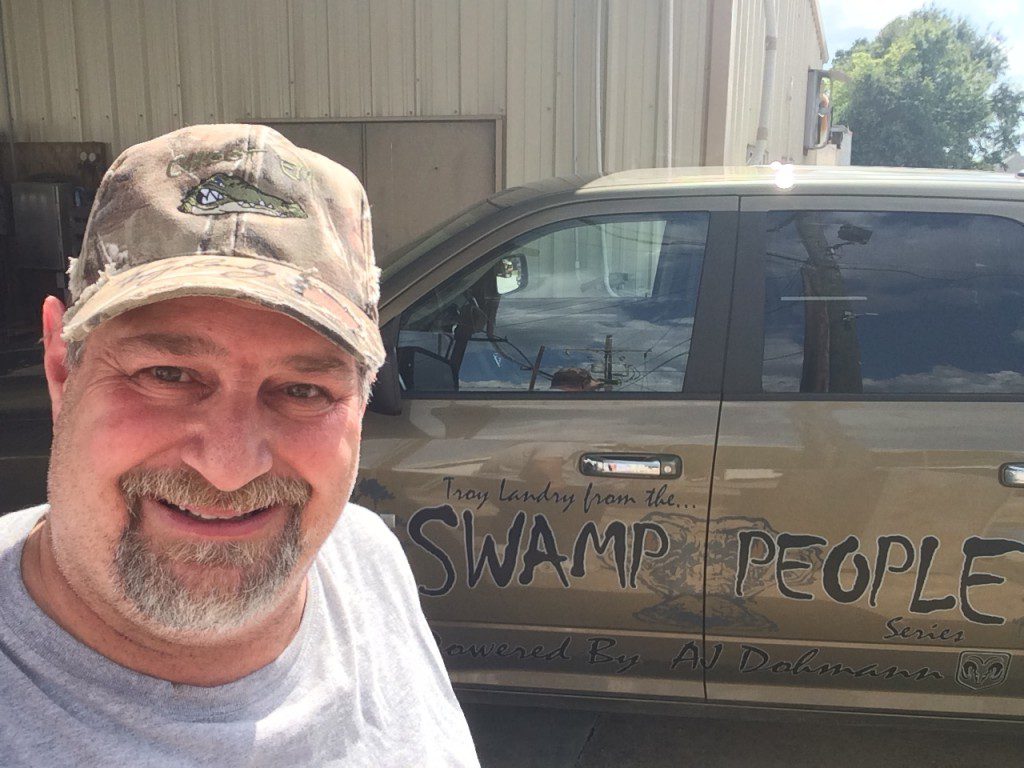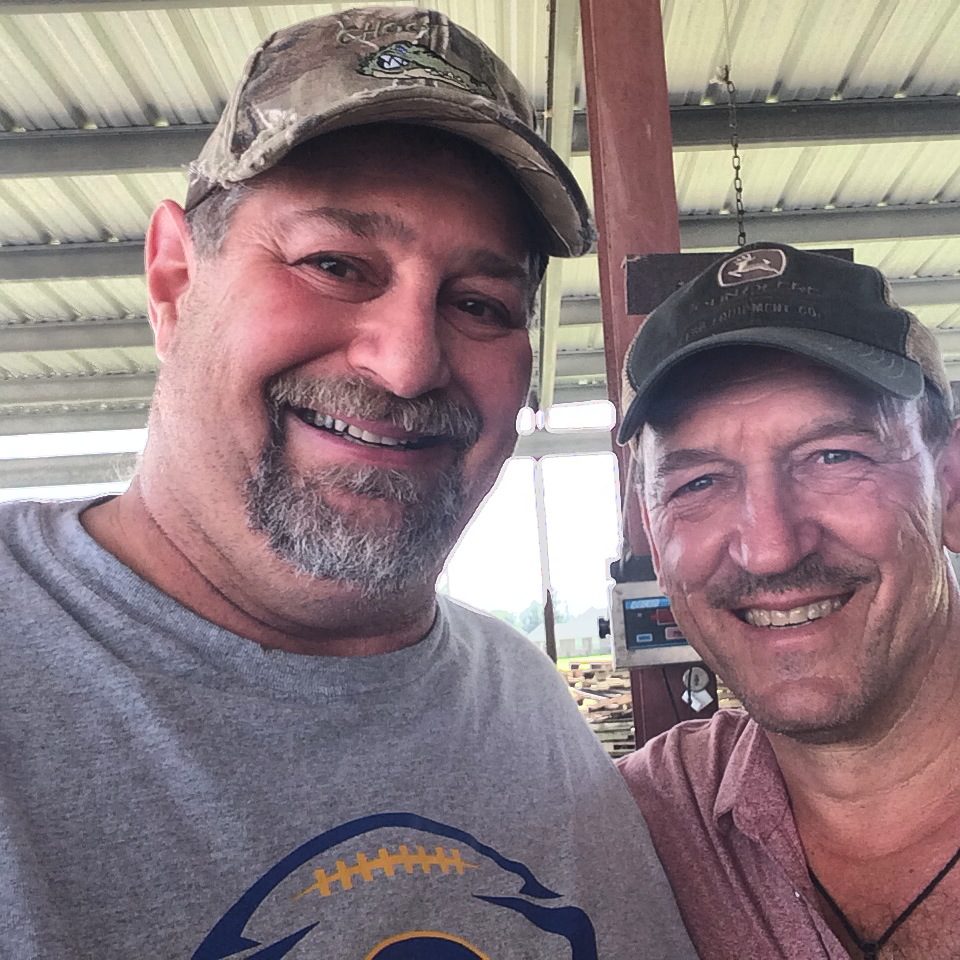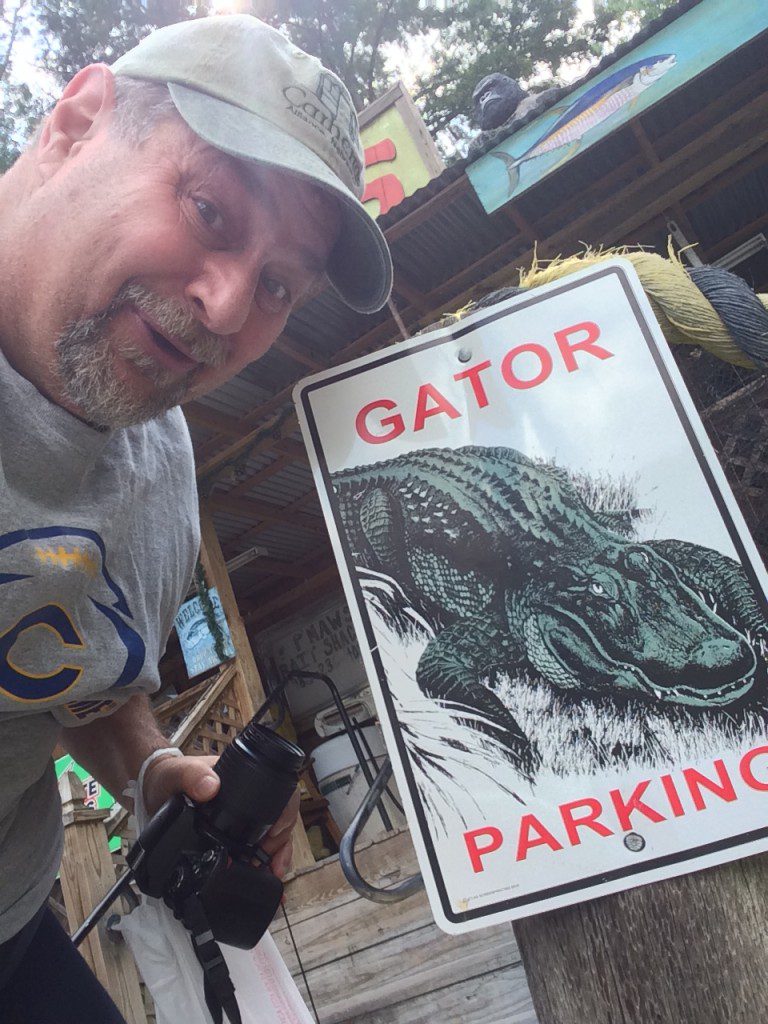 OK…we have hit a number of great P places, but here are just a few more quickies for your viewing pleasure.
A Place Named Paradise in Washington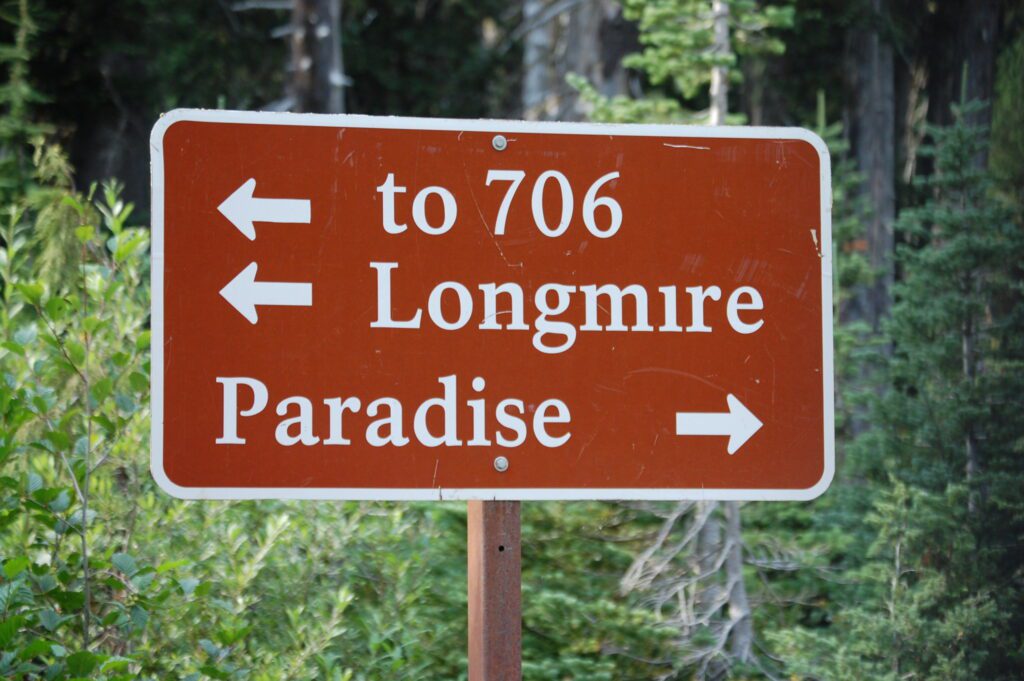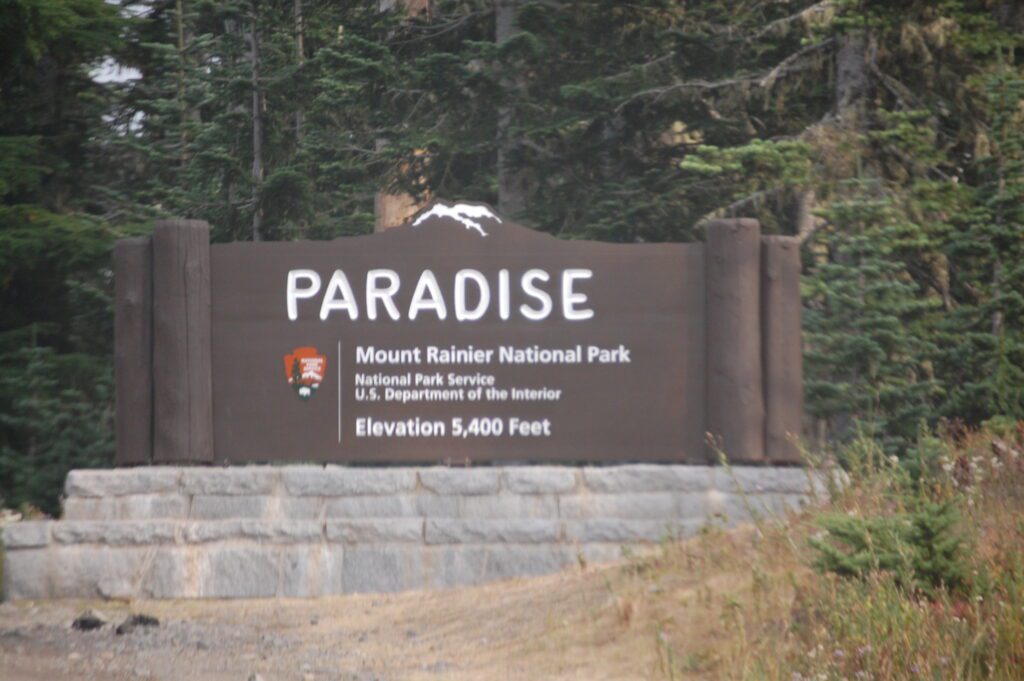 Peculiar, Missouri
In my previous post I had a couple of "Odd" places.  This time I present to you a lace named Peculiar in Missouri.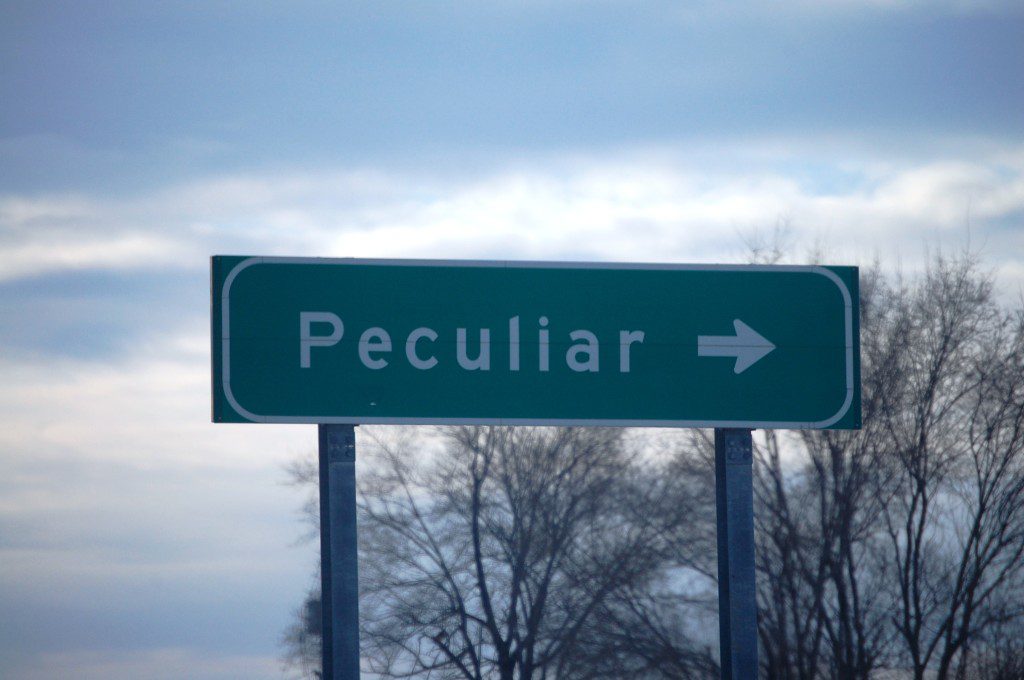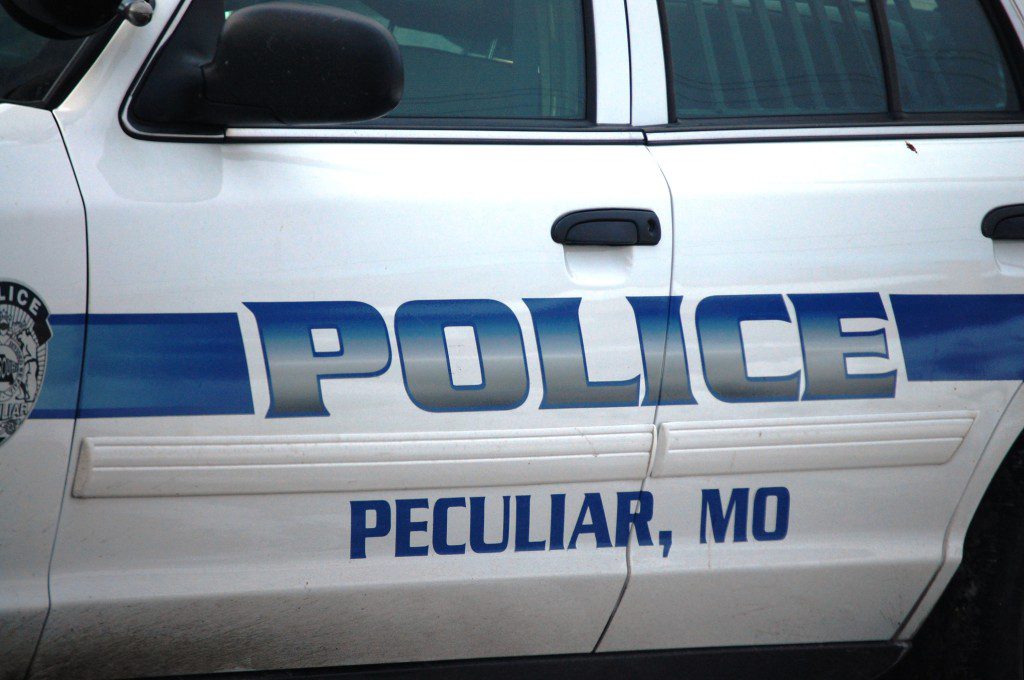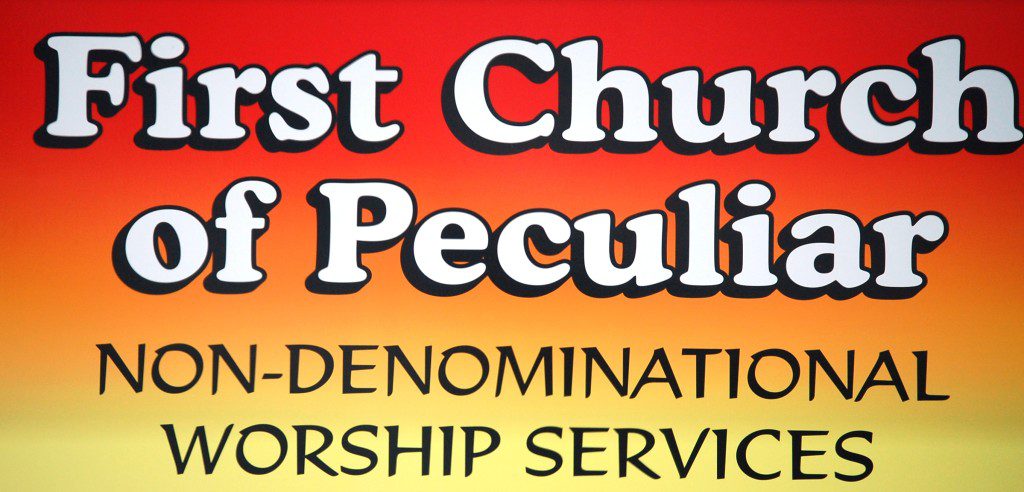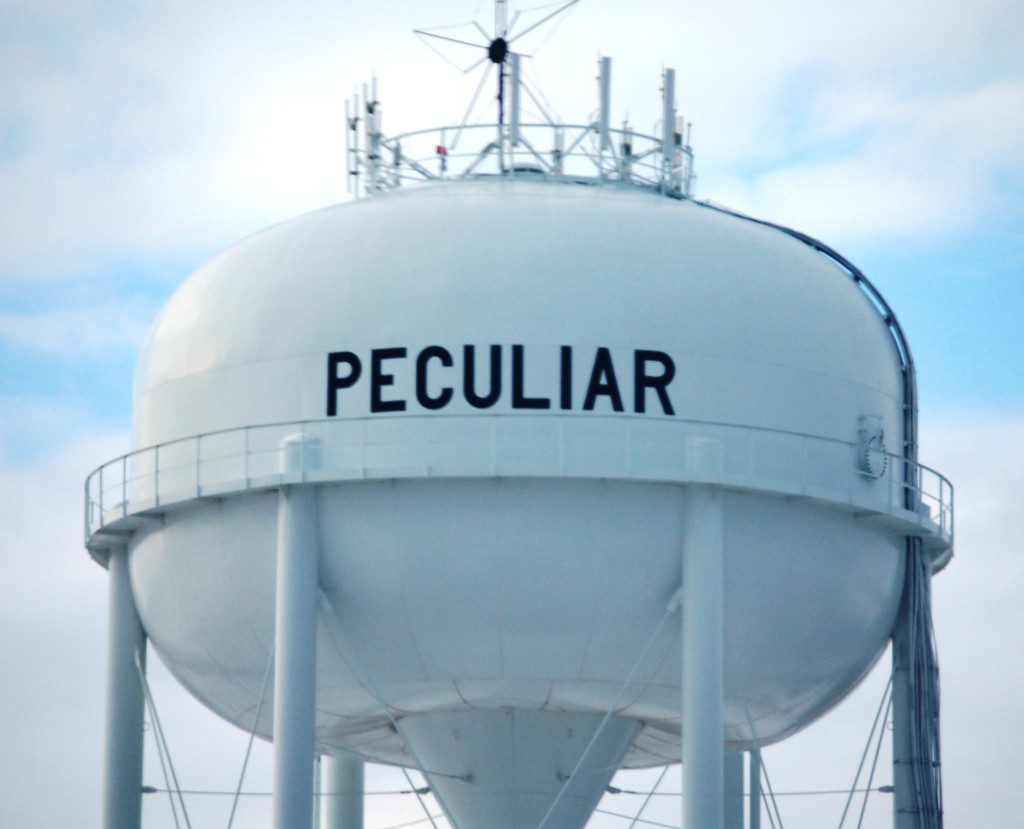 https://secureservercdn.net/50.62.198.97/ezh.dad.myftpupload.com/wp-content/uploads/2014/10/IMG_7050-768×1024.jpg
https://secureservercdn.net/50.62.198.97/ezh.dad.myftpupload.com/wp-content/uploads/2014/10/IMG_7050-768×1024.jpg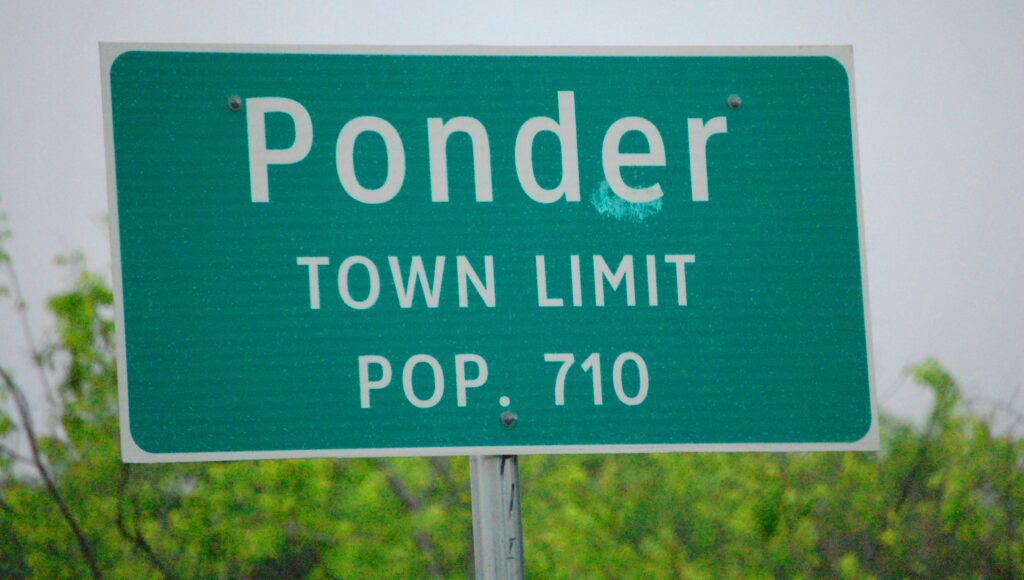 Prosper, Texas
I actually have a friend that lives in Prosper, a small thriving community NE of Dallas.  They have a great old historic Tax Office, but most of the town is new developments.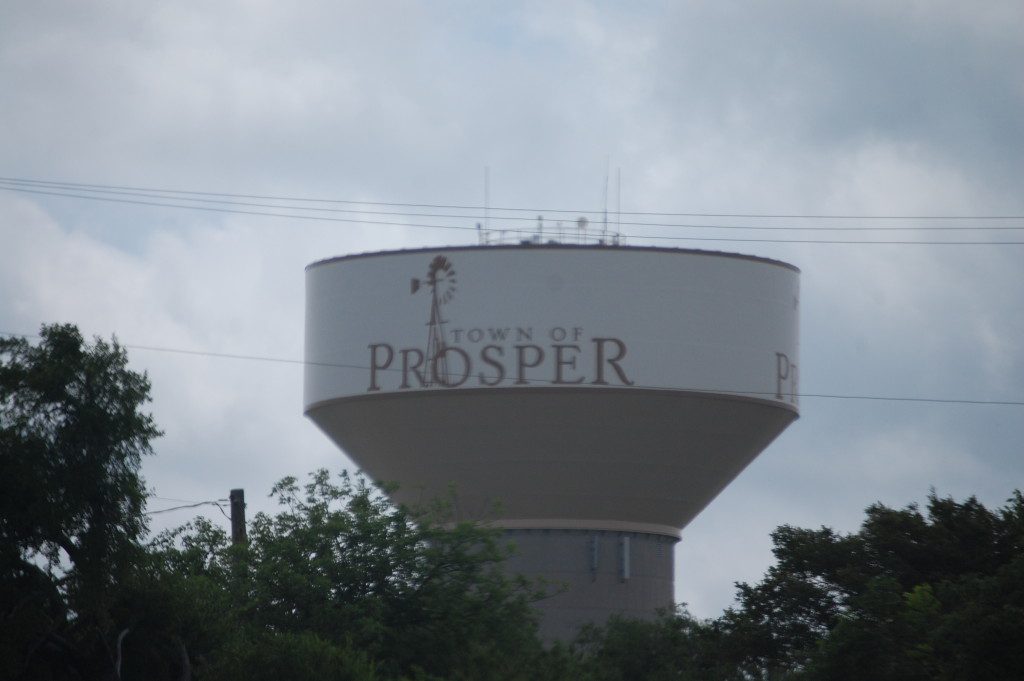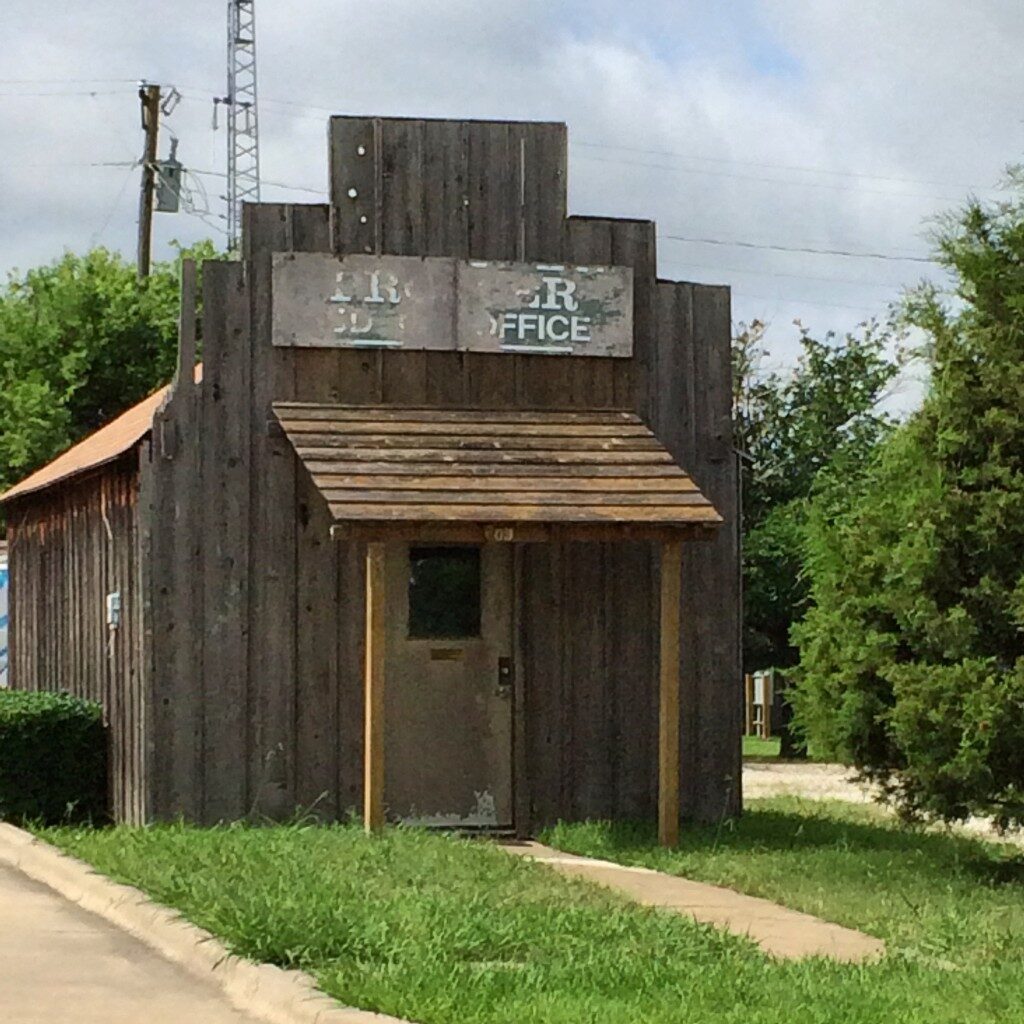 Prosperity, Pennsylvania
Since we are on the subject of Prosper, how about we jump north to the town of Prosperity, Pennsylvania?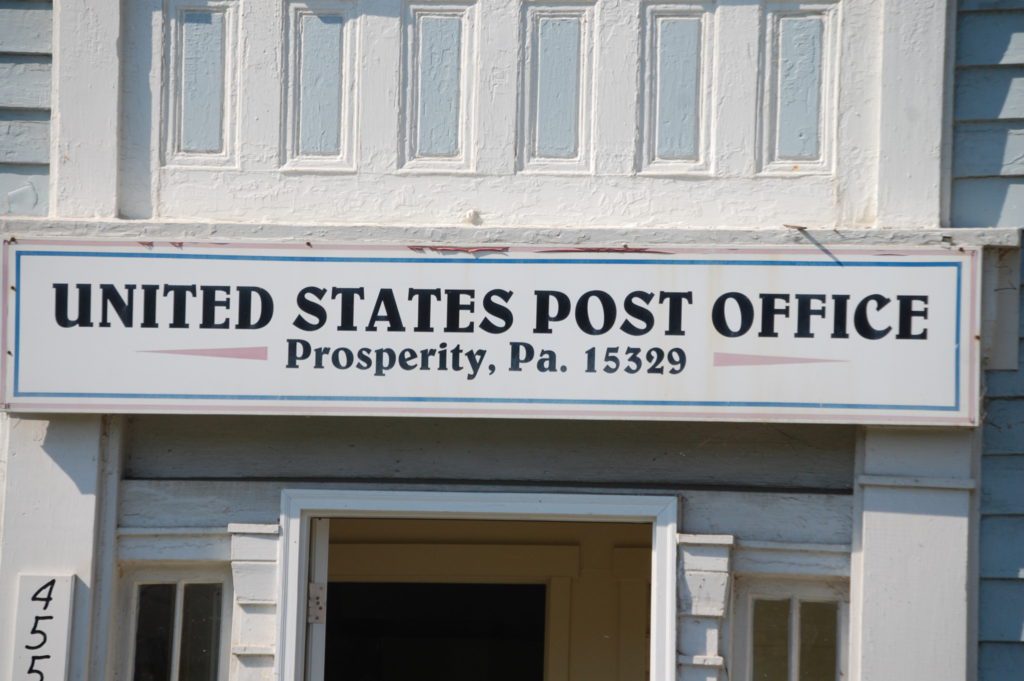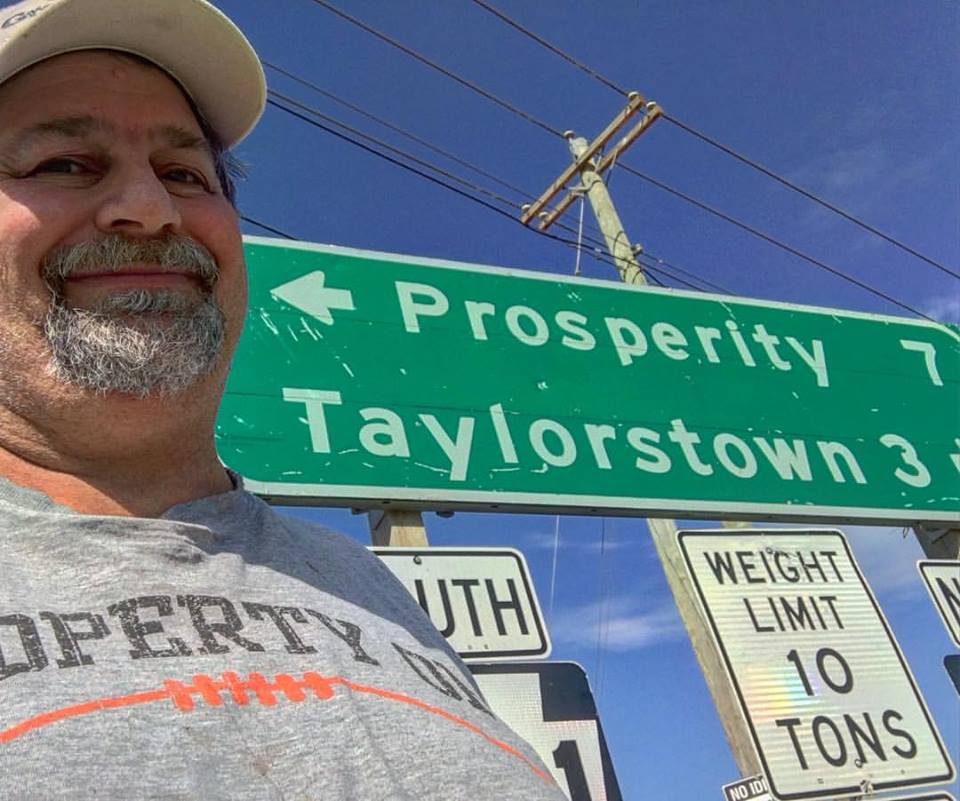 Pall Mall, Tennessee
And one last stop on this trip into the community of Pall Mall, Tennessee and their very old-timey general store – Forbus General Store.  Lots of fun things to see and you can get a great breakfast there as well!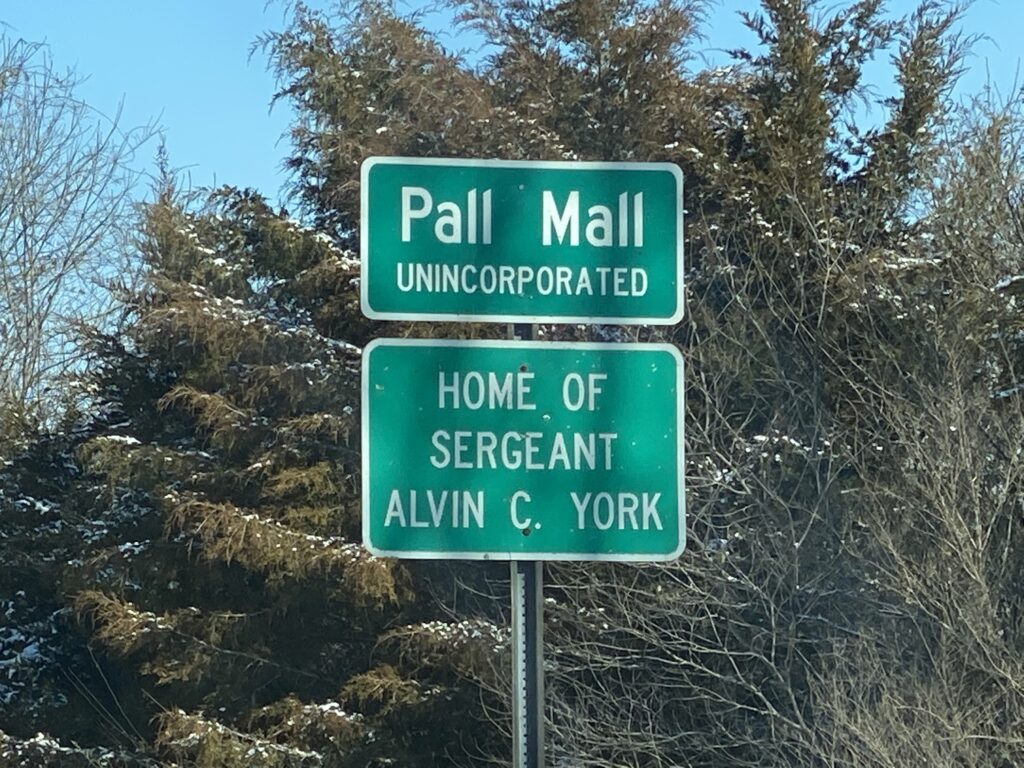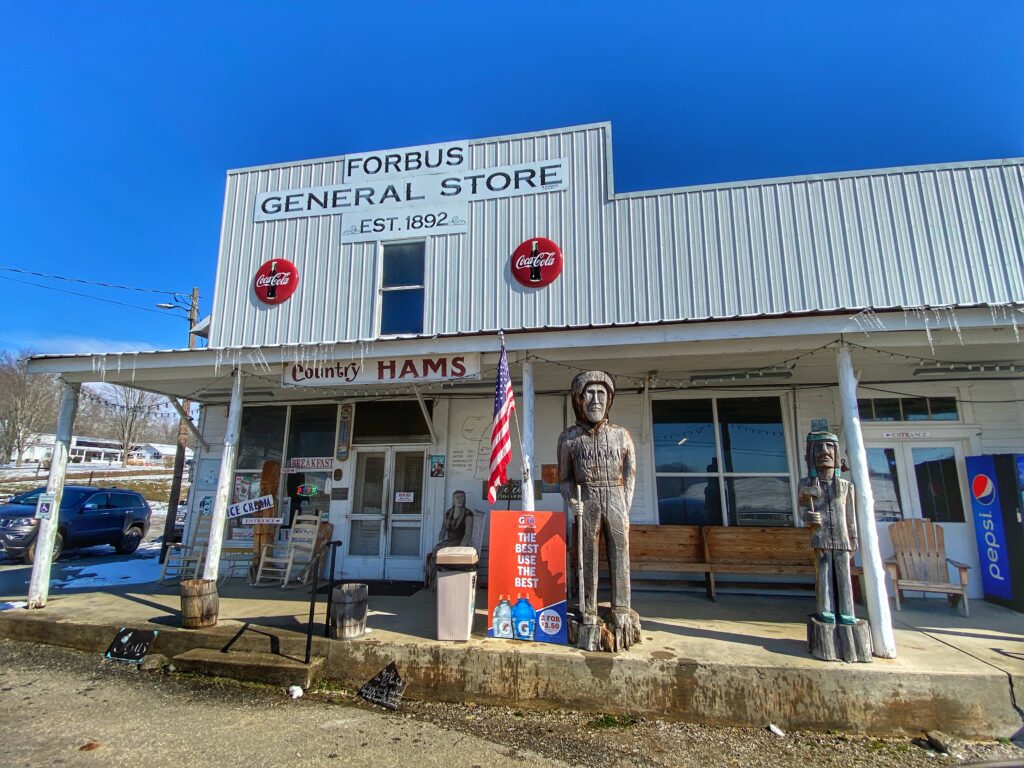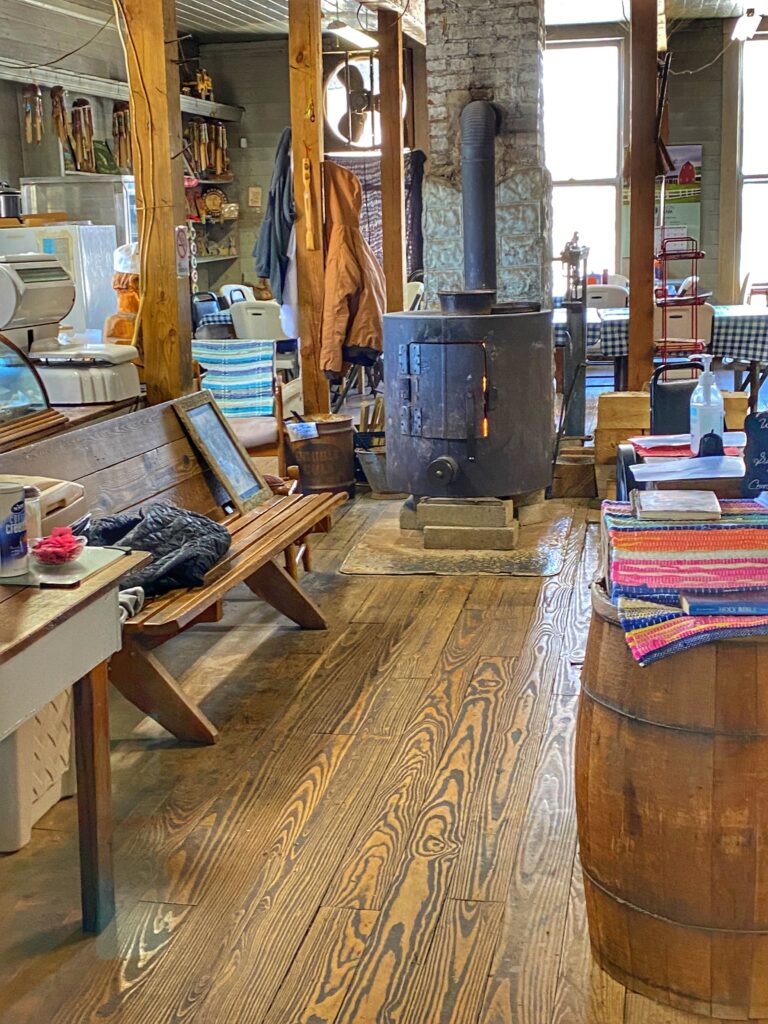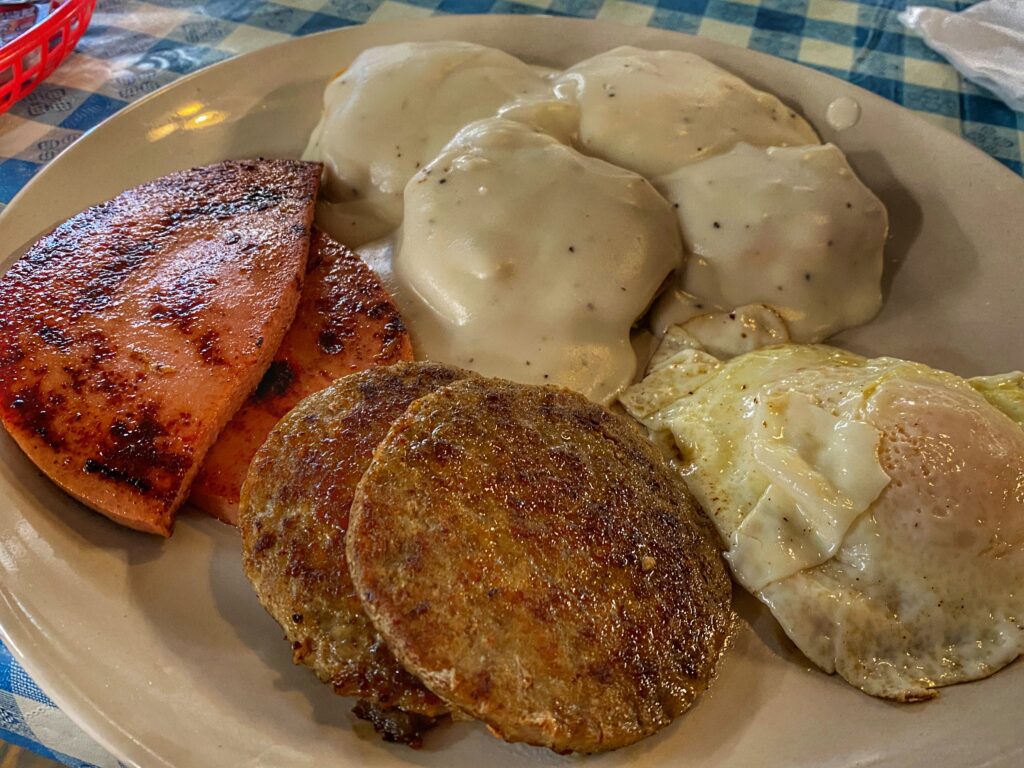 Whew!!  That was a long trip and I hope you enjoyed it all.
If you like what you see, you can check out my books which cover so much more!
LESS BEATEN PATHS OF AMERICA TRAVEL SERIES

You can get my books online!  The series now has five books and I am working on books six and seven. Book Six will be all about murals from all over the country!! Watch for them later this year.