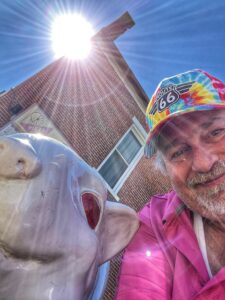 I have already posted  about my Illinois Route 66 trip, but along the way I had many small adventures.  One of the bigger "small" adventures was a visit to Olney, Illinois on October 1.  The town of Olney is on US 50 where it crosses IL 130 and is only about 34  miles east of the Indiana border. Its biggest drawing card is their White Squirrels. Yes, White Squirrels.  Recorded sightings of the Olney-area white squirrels go as far back as the 1890s.  Bu 1941 there were about 800 white squirrels.  Since the mid-1970s the town has done a white squirrel census annually. But, cats and dogs often had a negative impact, so, in 1997 the Olney City Council made a stringent ordinance which disallowed BOTH dogs and cats  from running freely around the town.
These white squirrels are considered to be true albino squirrels sporting white fur and pink eyes.
During my visit on October 1 and then on October 10 and 15, the town carried out its annual squirrel and cat census.  They reported an average of 886 gray squirrels and 64 white squirrels. In 2021 they had counted 69white squirrels.  There are some concerns that in the next 30-50 years the white squirrels could disappear so the town is making strident efforts to get citizens to feed them more, plant more fruit and nut trees and to build more squirrel houses.  Olney even has strict laws.  Causing harm to any of the local squirrels is unlawful.  Squirrels actually have the right-of-way on all streets.  Violations can be fined as much as $750 per offense!!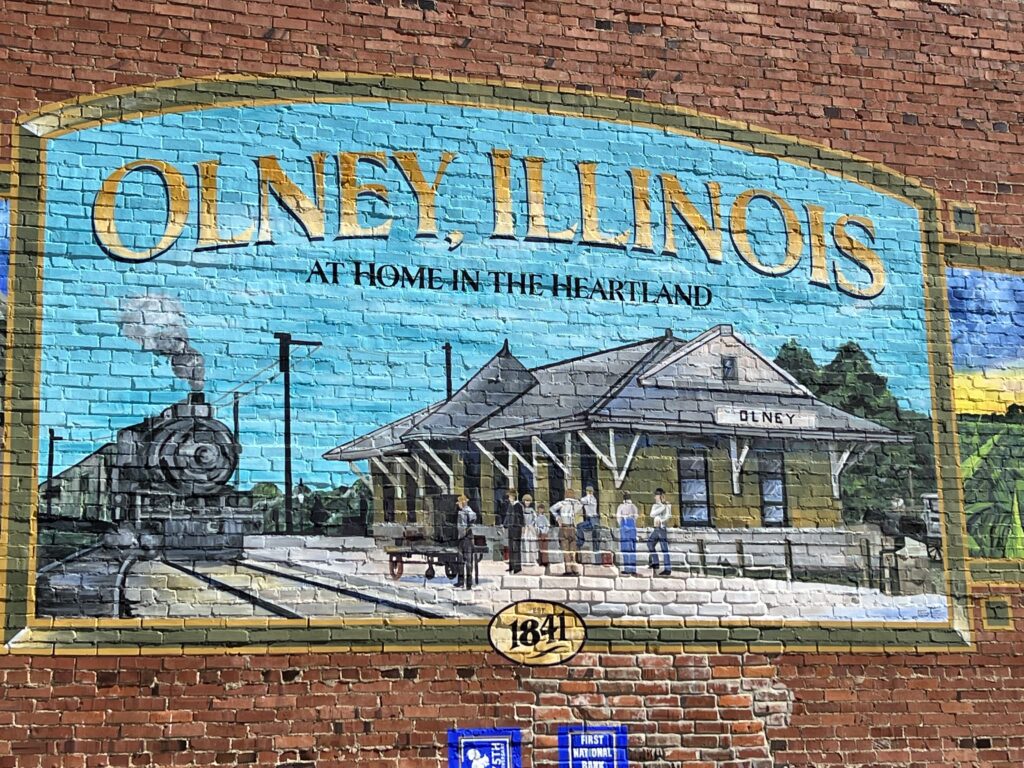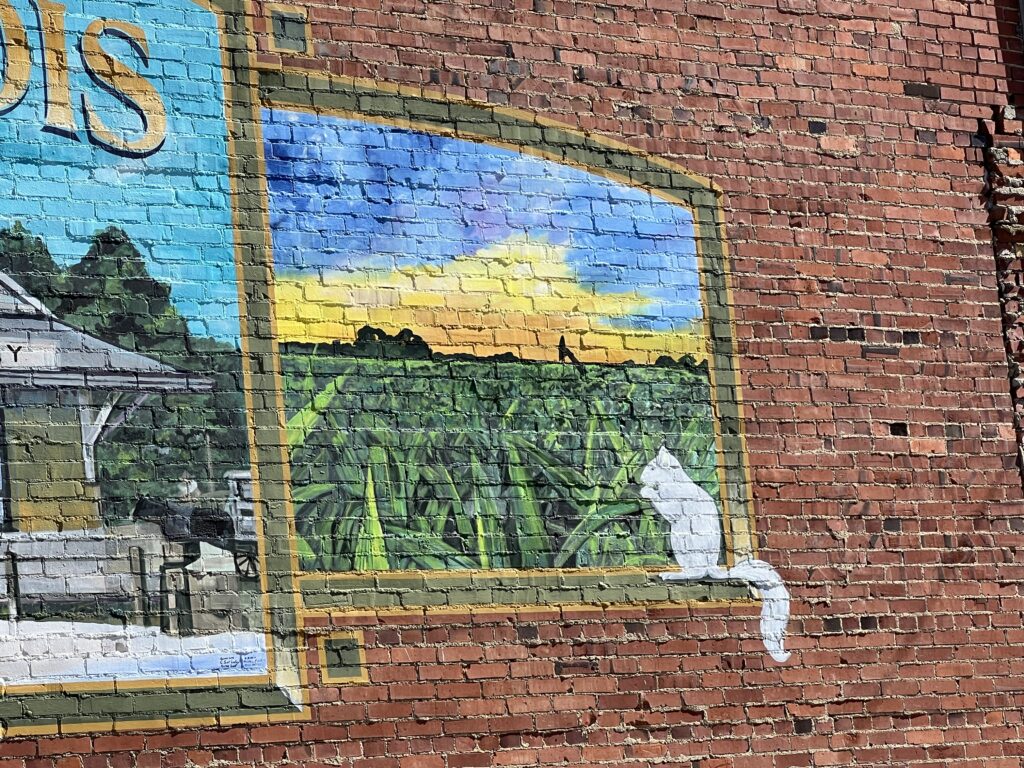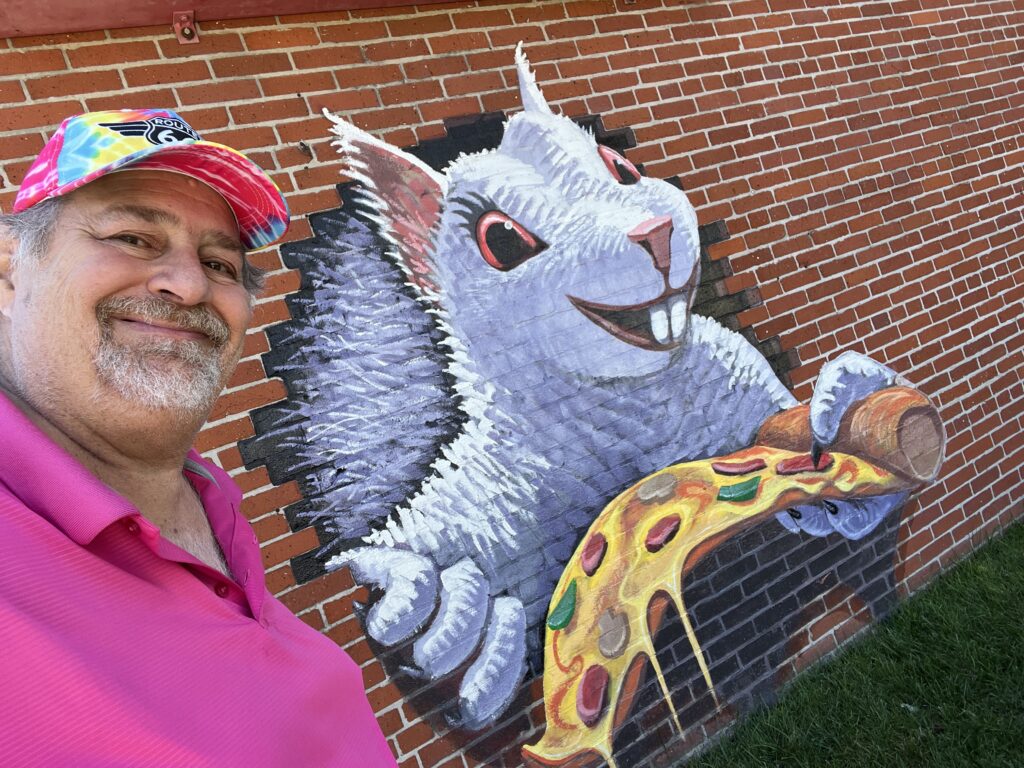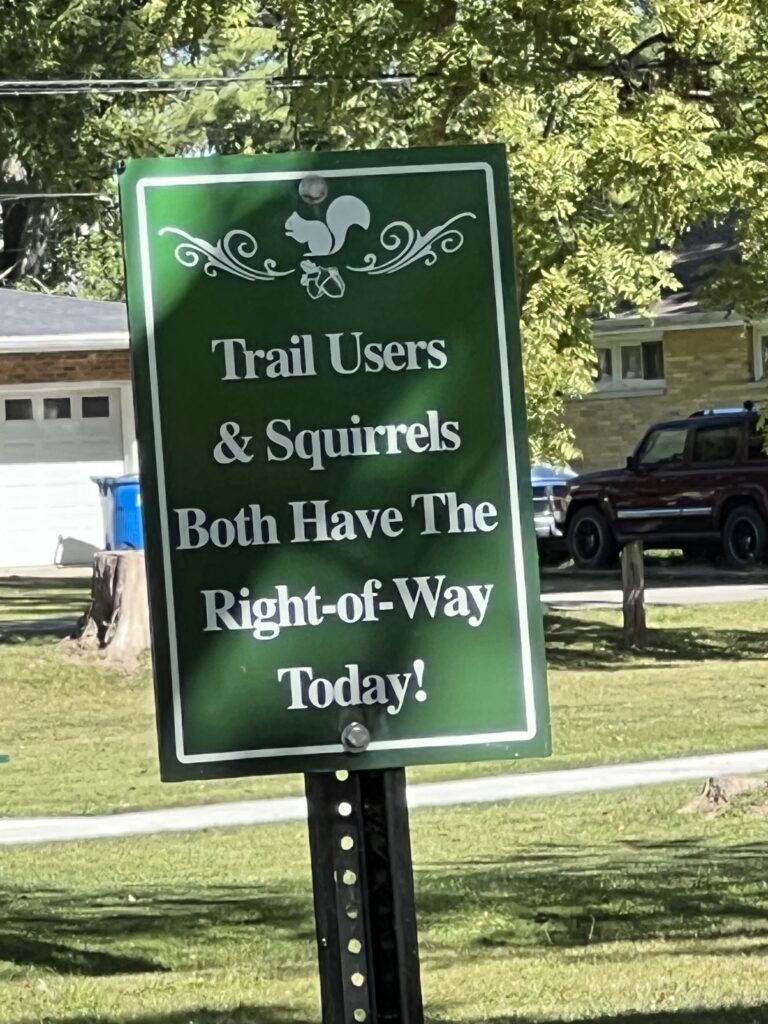 The city points out that local residents don't truly understand how important the white squirrels are to Olney.  Many visitors, like myself, come to Olney just for the purpose of seeing and photographing a white squirrel.  The town sells white squirrel souvenirs in many shops and promotes them with statues, murals, store names, and more.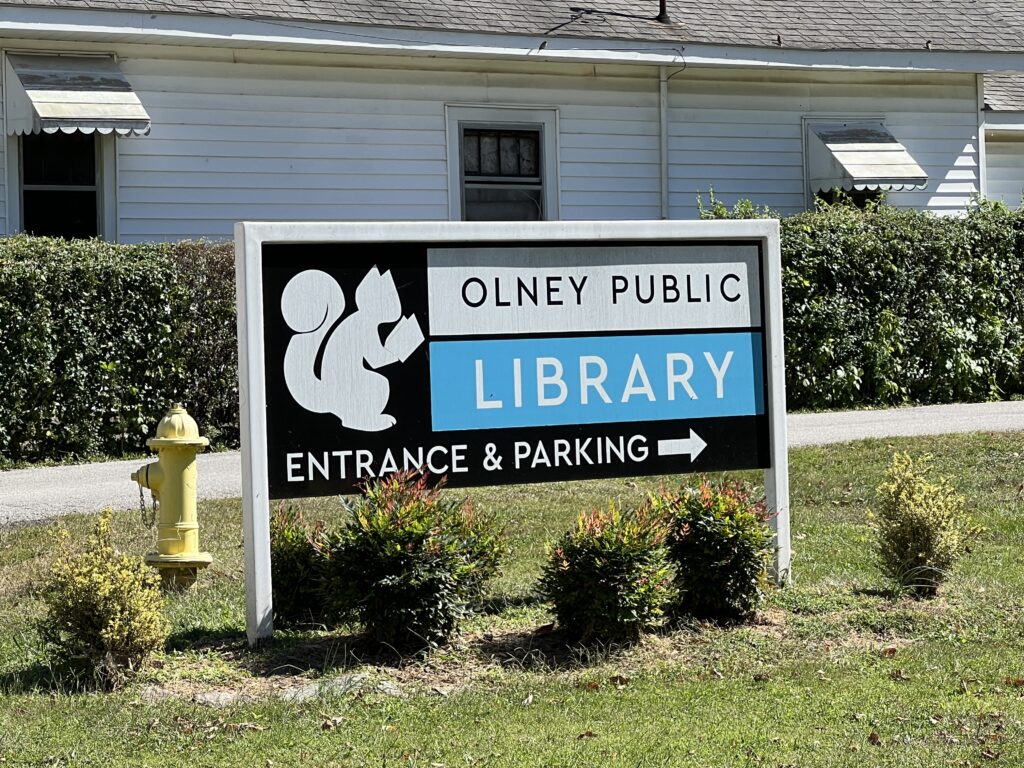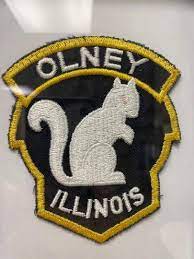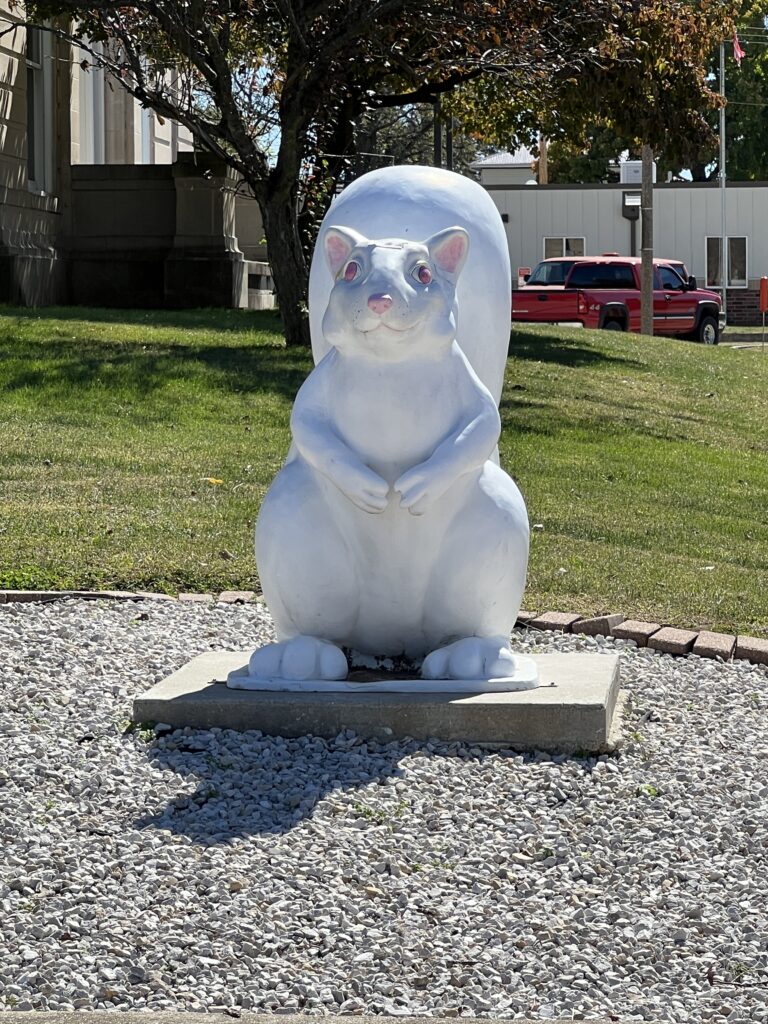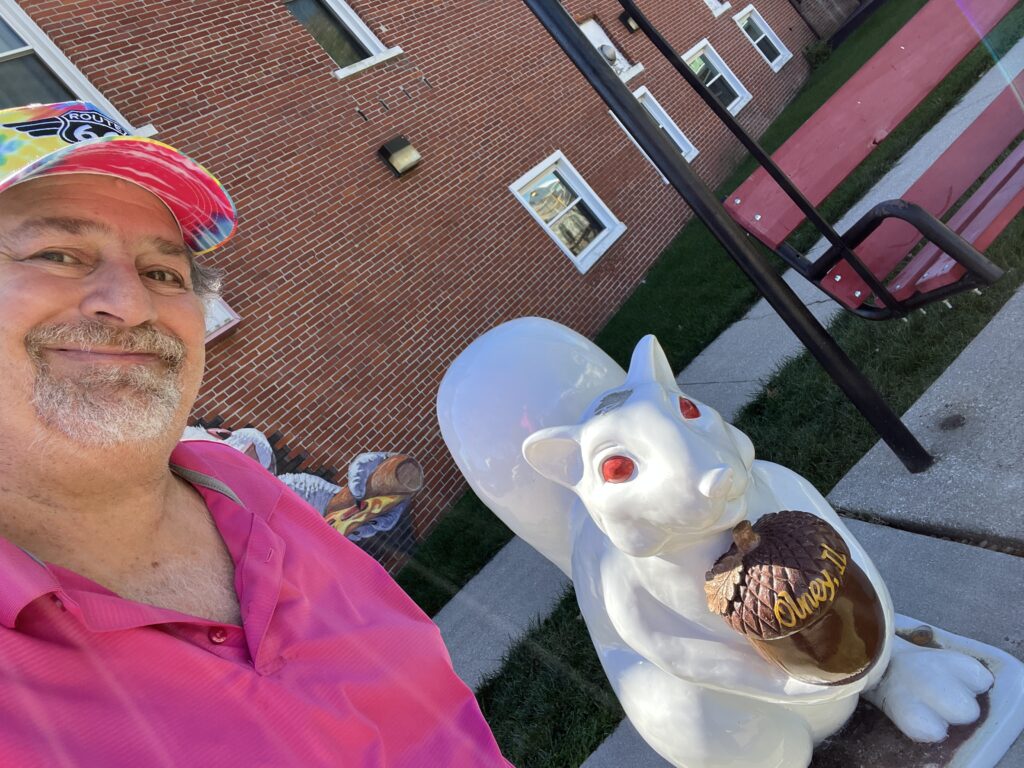 As noted above, my main objective for visiting Olney was to hopefully catch a glimpse and photograph these rare animals.  I have seen white squirrels in only one other location in the U.S., Kenton, Tennessee back in 2020.  But, according to my friends at RoadsideAmerica.com, there are actually five U.S. towns that use the white/albino squirrels as their claims to fame. You can read their  full write up here. Though Kenton has more than 200 and claims that they have been seen in the area since 1869, the RA folks say that Olney is the loudest booster. Other towns where white squirrels have been seen include Brevard, North Carolina; Exeter, Ontario; and Marionville, Missouri.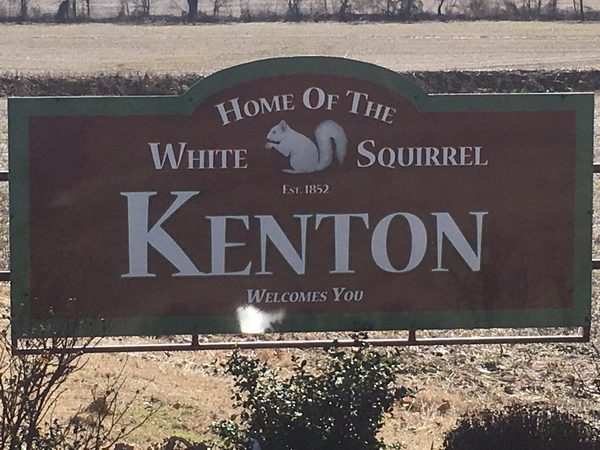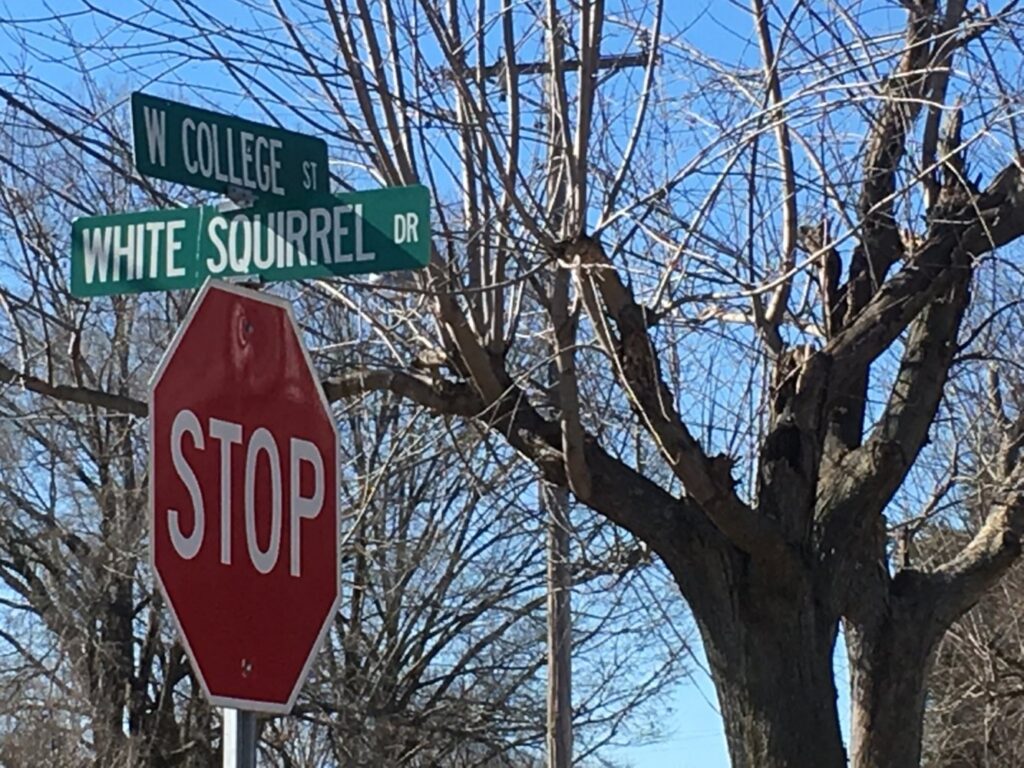 My journey to search for the squirrels began at about 1:15 PM at Olney City Park, "Home of the White Squirrels." As a photographer, my eyes have become accustomed to seeking movement in and around places as I search out wildlife and birds.  But my eyes couldn't catch sight of them anywhere around the park, either on the ground or in the trees.  So, I decided to try a few other places around town.  Still no luck.  So, I returned to the park around 2 PM and VOILA!!  I finally saw one and stayed for a while to get as many shots as possible and hopefully see if it would get close enough to the car, which I used as a wildlife blind.  I was very fortunate.  (On a side note, when I was in Kenton, Tennessee in 2020, I actually saw three, from a distance.)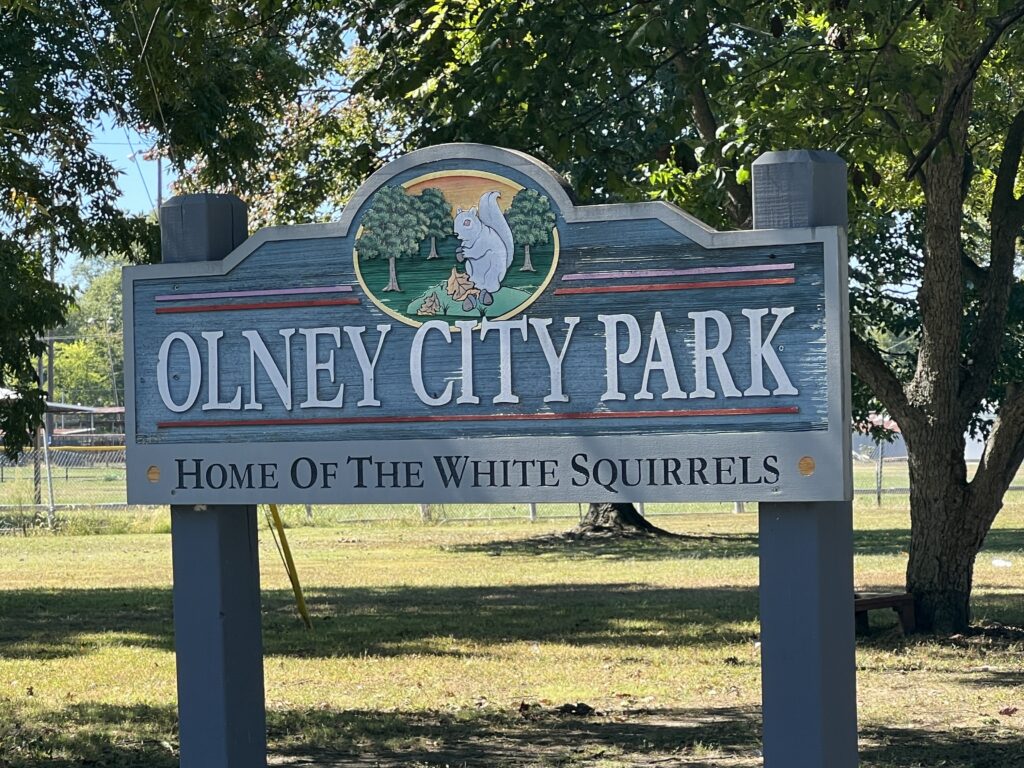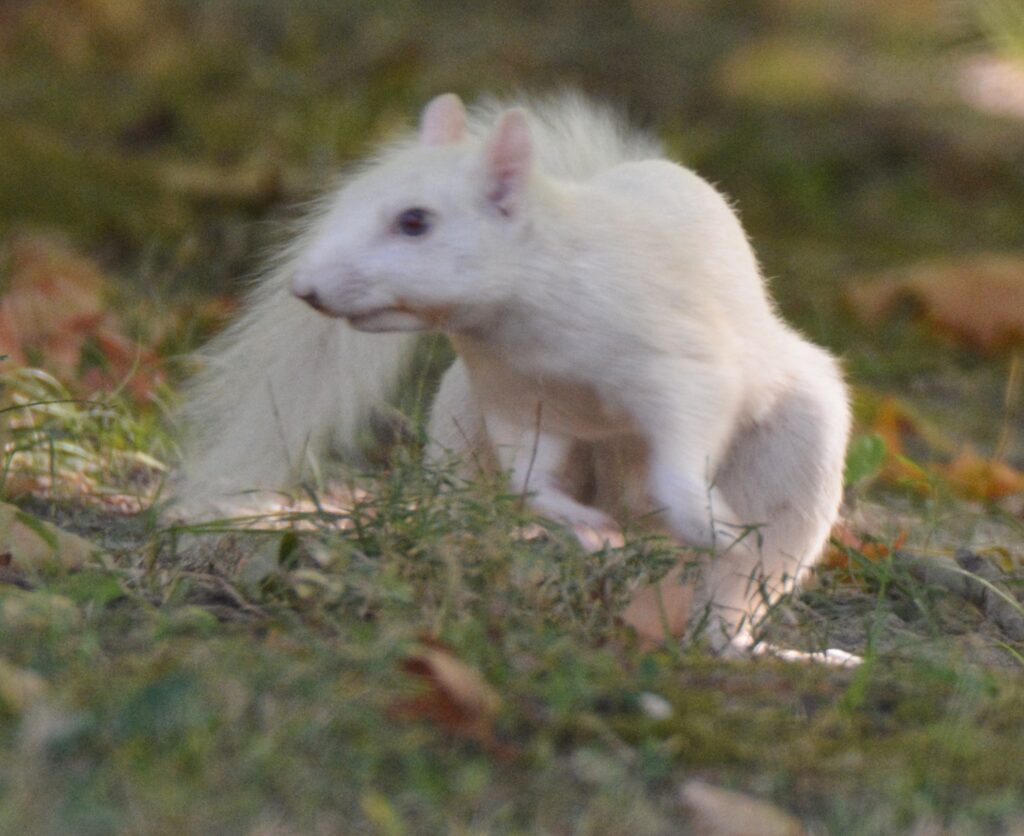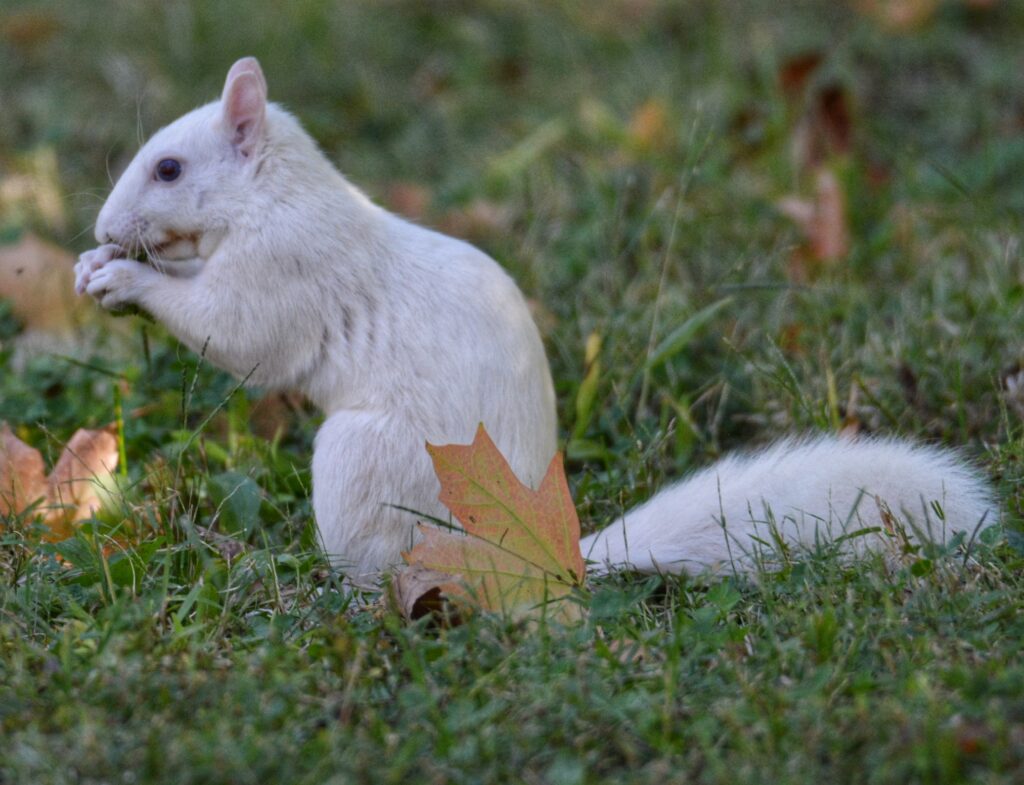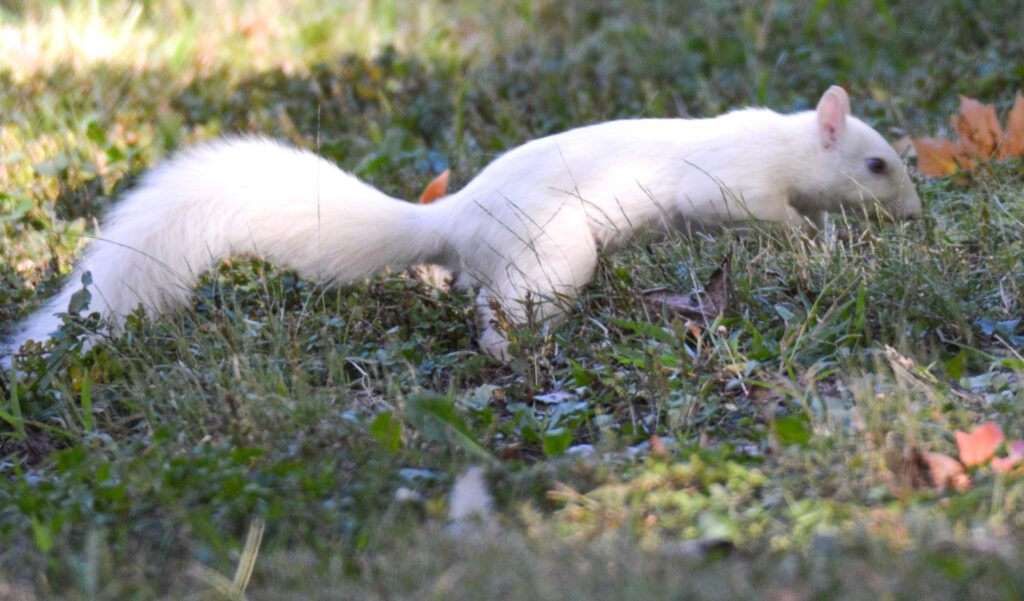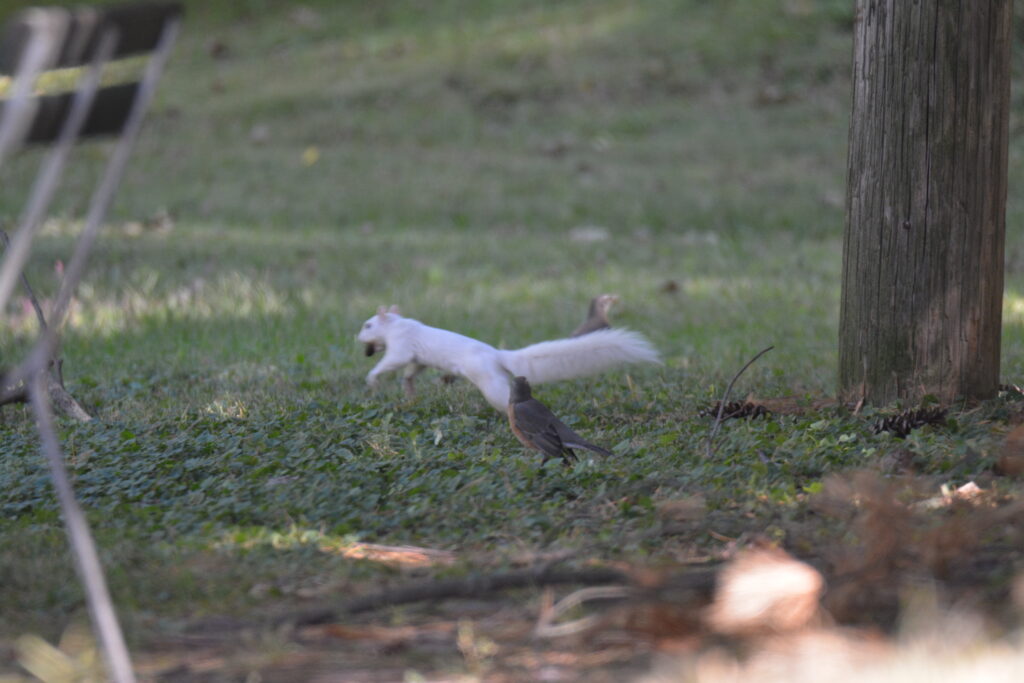 The white squirrels have made their way into murals as well.  Walldog Murals, a group of mural artists in Illinois and elsewhere have painted numerous murals in Olney.  Though not prominent, each of the murals have small white squirrels embedded in them.  I didn't get all of the murals, but you can see the hidden white squirrels better on the following webpage.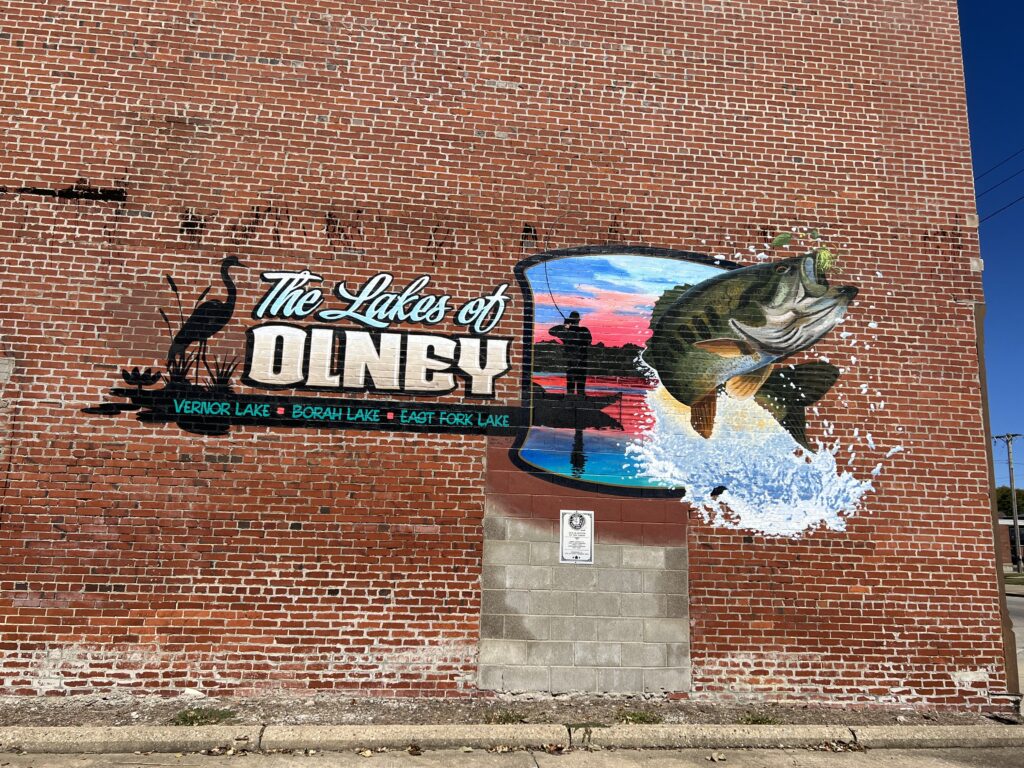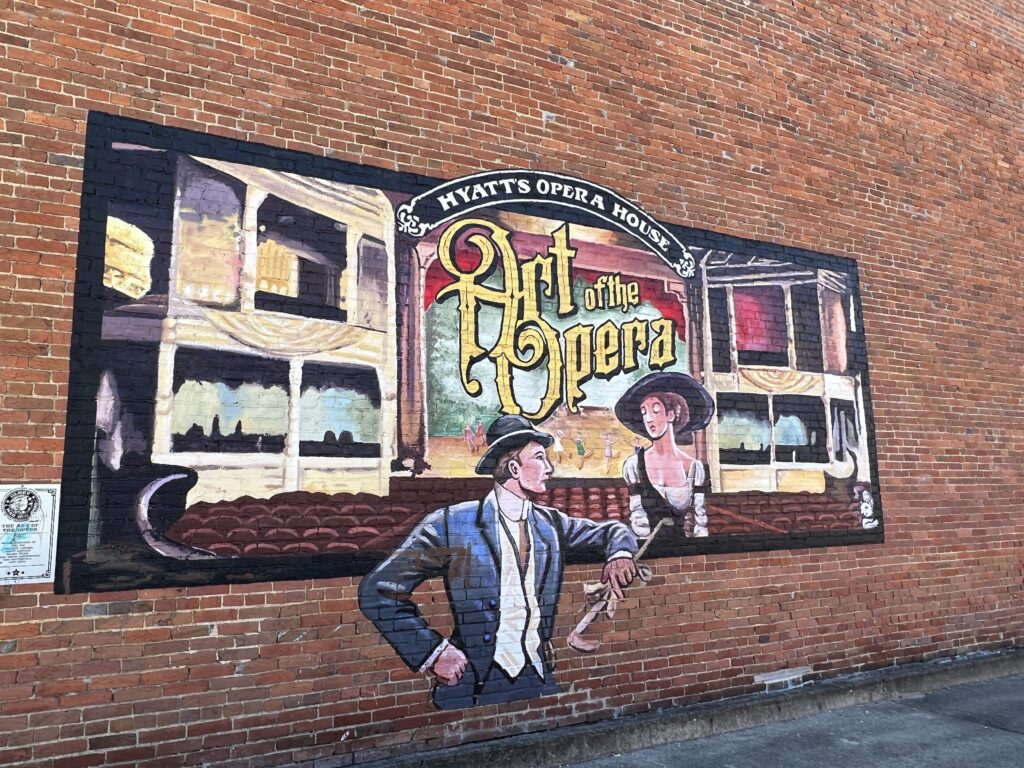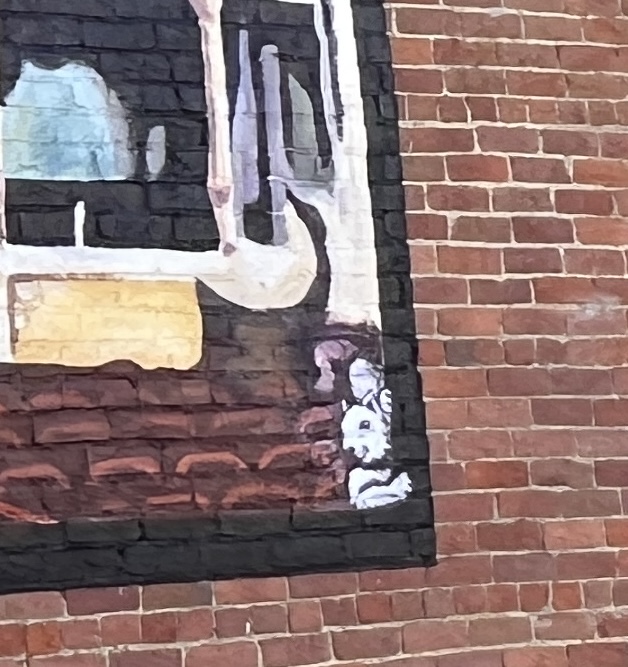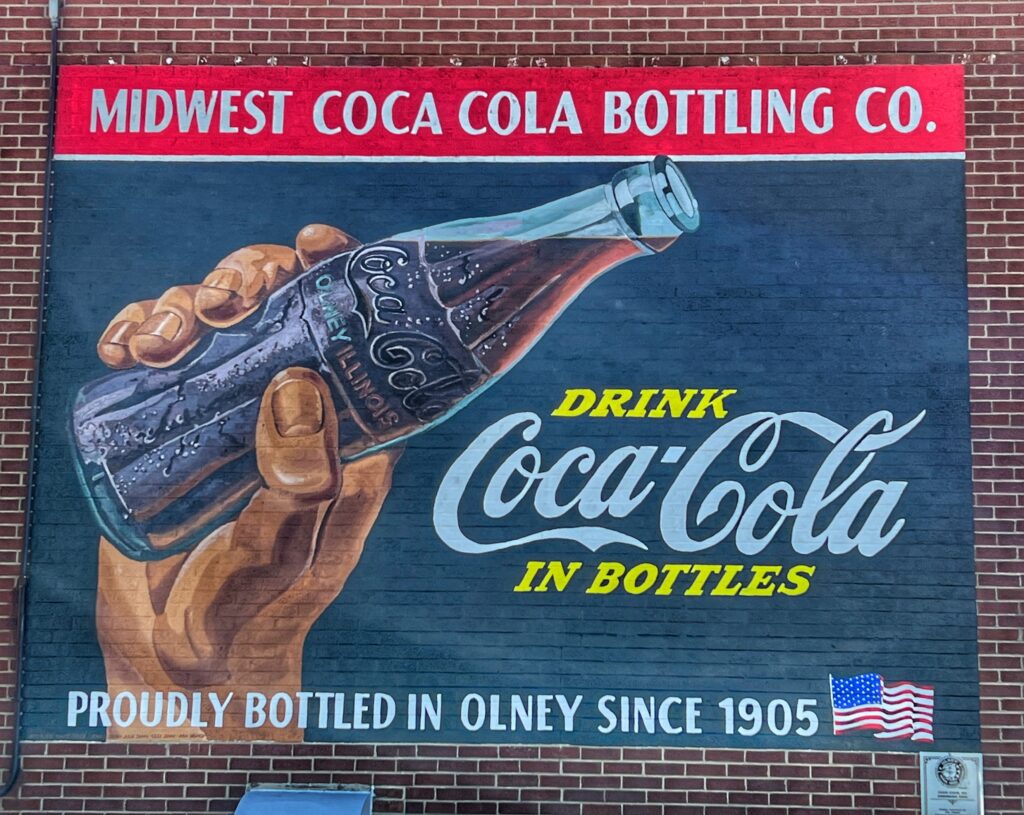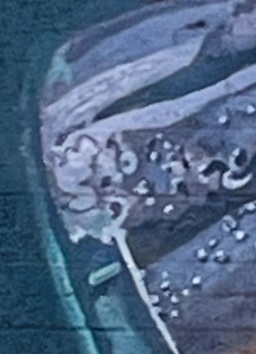 But, white squirrels aren't the only things of interest in Olney.  I am always looking for interesting "junk art" or "folk art" when I visit places.  Olney provided a small treasure trove at The Repair Shop in Olney. Used car parts and other junk has led to the creation of numerous characters on display in the parking lot. As a side note, I have seen similar kinds of art in other places, with one of the best displays in Walla Walla, Washington at Melody Muffler. You can see more in this 2017 post on Quirky Metal Art Work.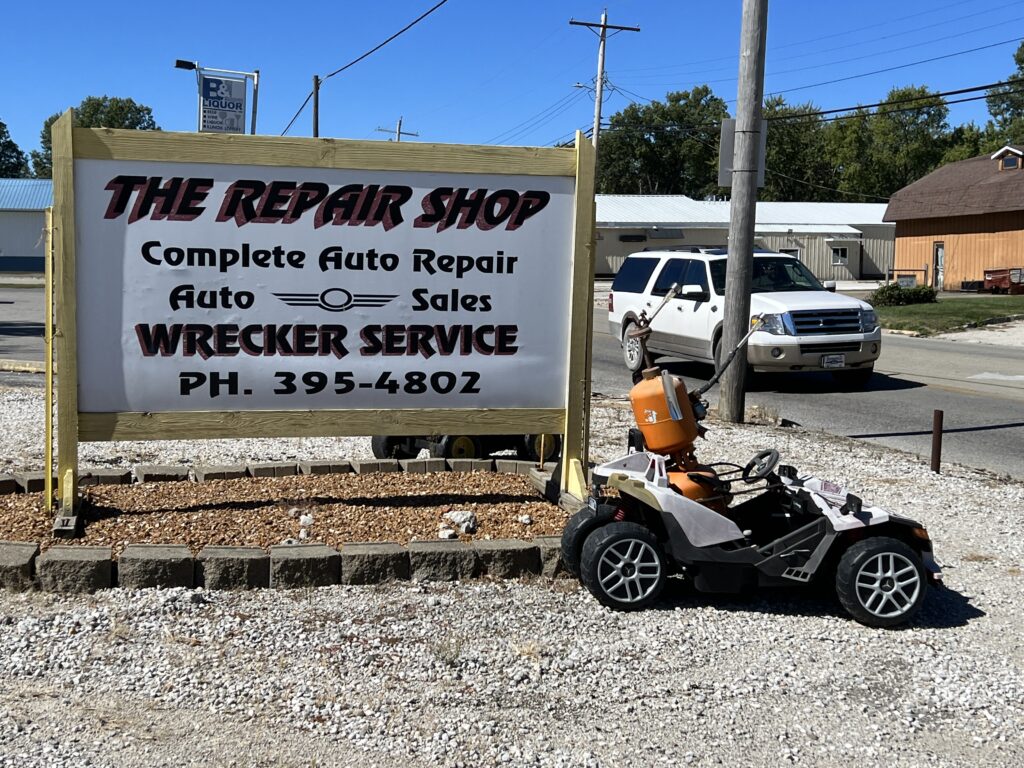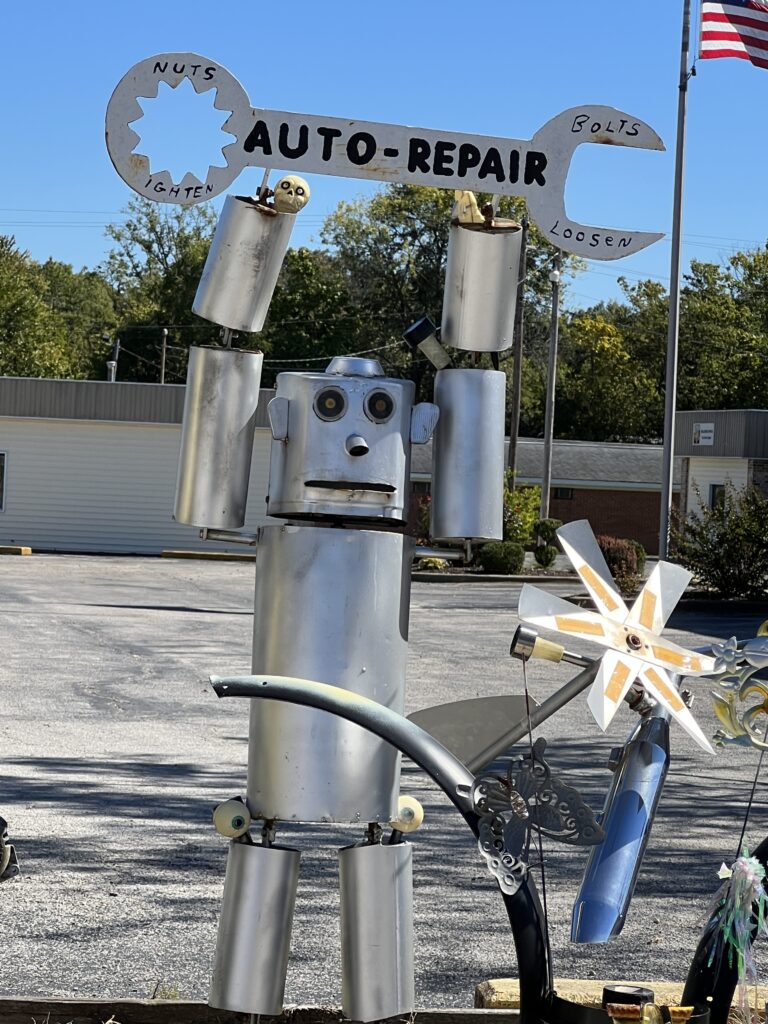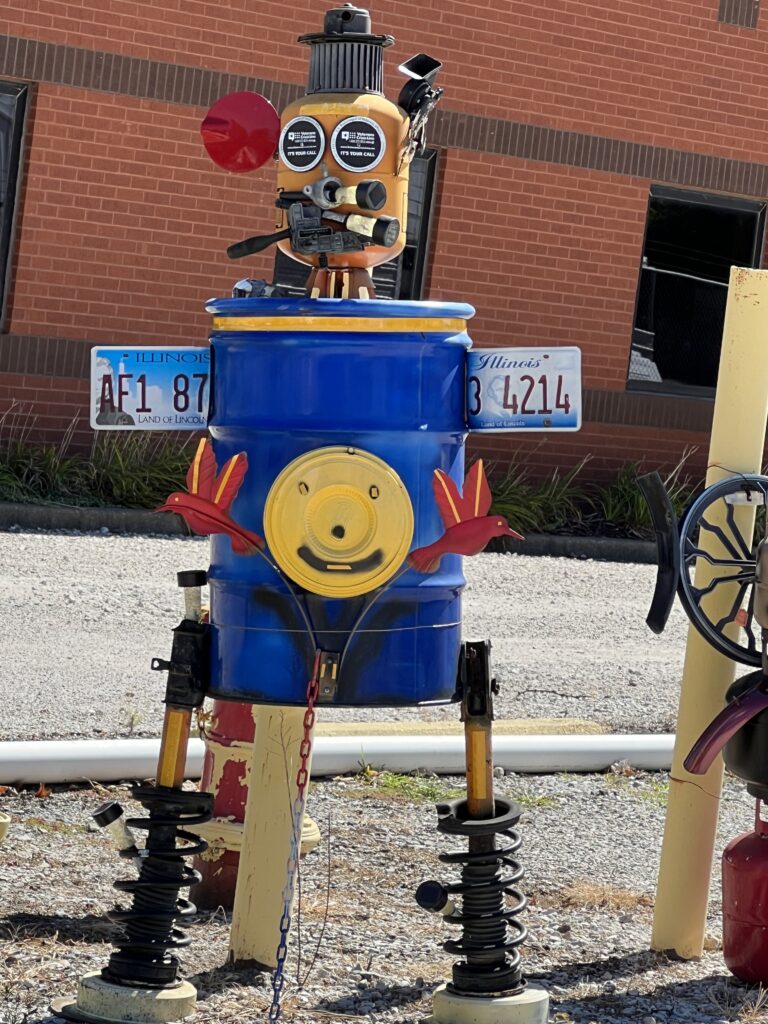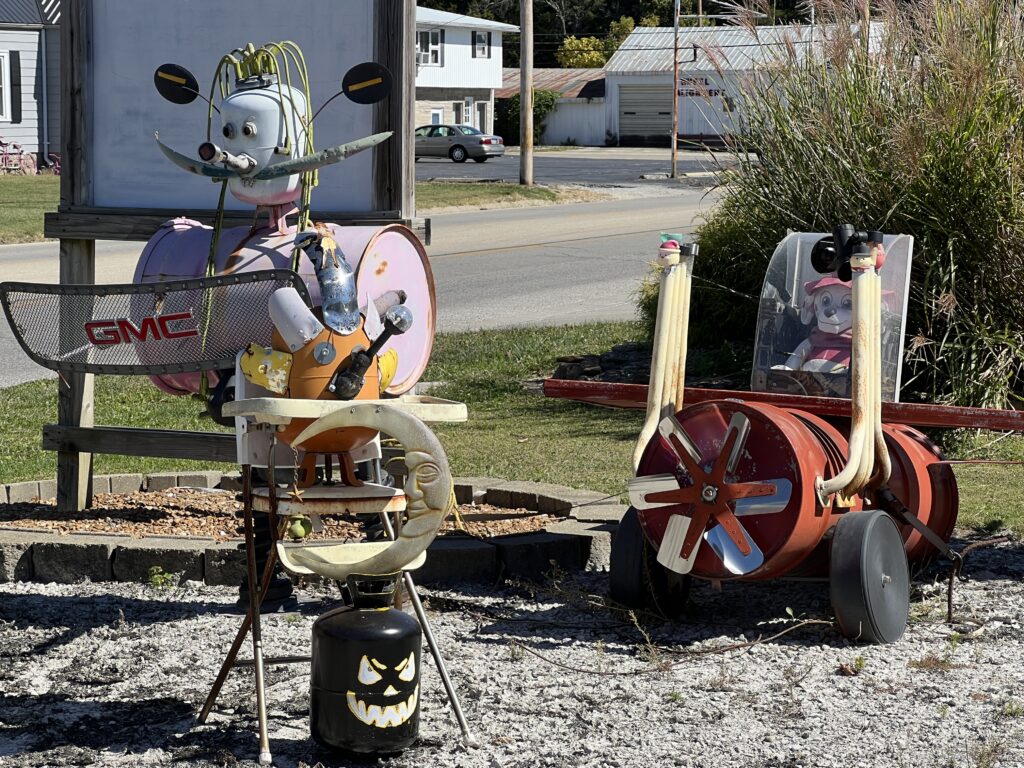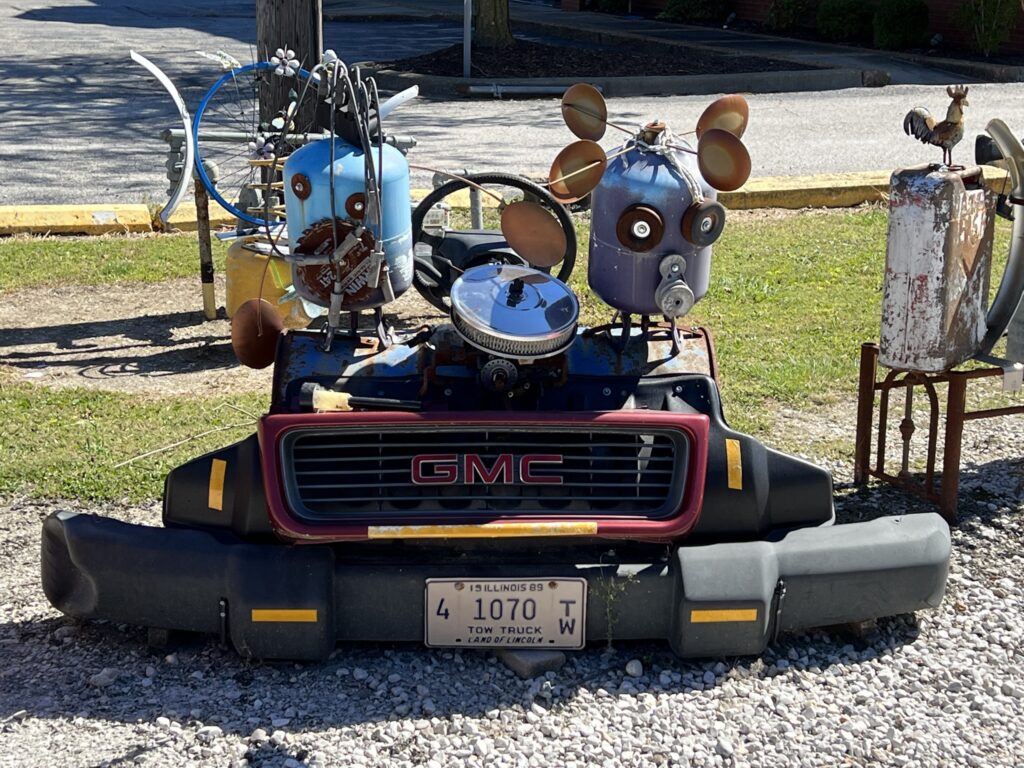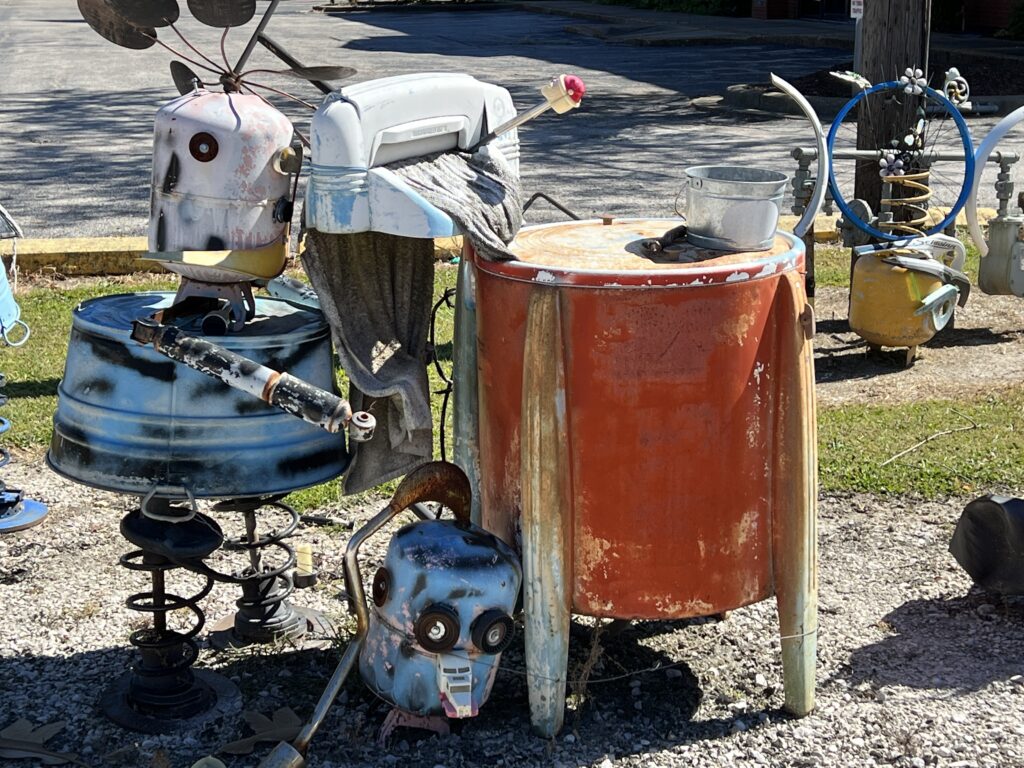 Olney really should have had more time allotted on my visit, but I had to move on to get to Casey, Illinois (see my previous post).  That said, this place is definitely worth going out of the way to see.  Just be patient and persistent when looking for one of the white squirrels.  And make sure to give them the right-of-way!!
If you like what you see, you can check out my books which cover so much more!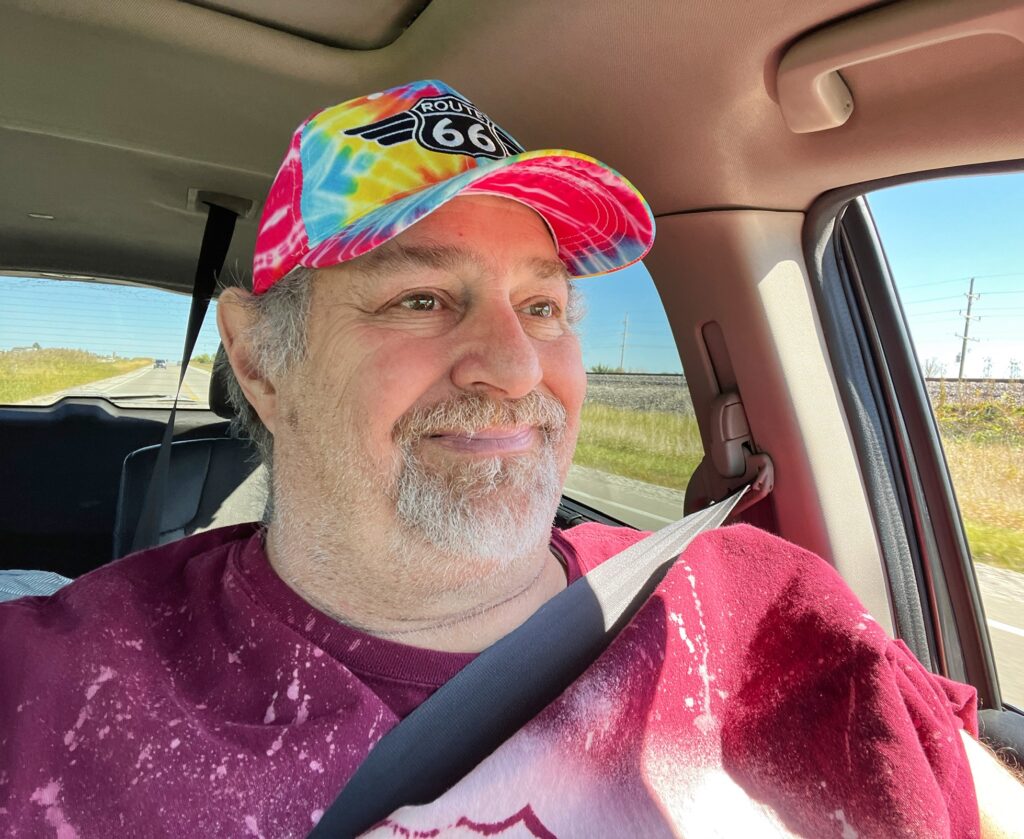 LESS BEATEN PATHS OF AMERICA TRAVEL SERIES

You can get my books online!  The series now has five books and I am working on books six and seven. Book Six will be all about murals from all over the country!! Watch for them later this year.