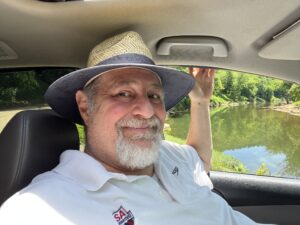 What a year 2022 was!!  I started off the year in the midst of another COVID outbreak and high fuel prices.  My hopes for much travel in 2022 weren't very high. I expected it would be a lean travel year, but it turned out much different than I had anticipated.  By December 31 I had visited 14 states and driven nearly 21,000 miles.  This included nearly 1,300 miles (out of a total of 2,400) of driving on Route 66 from Albuquerque to Chicago.  I had actually dreamt of driving the entire length of Route 66 from Chicago to Santa Monica, CA in October, which was when I would celebrate my 66th birthday, but it wasn't meant to be.  Nevertheless, I was thrilled that I could knock out 1,300 miles of it in 2022.
The months of April and May were packed with travel, almost all in Kentucky, to numerous obscure nature parks, preserves and unique places.  It was a time for some Staycation fun in Kentucky. Nobody said we had to travel far to enjoy the ride.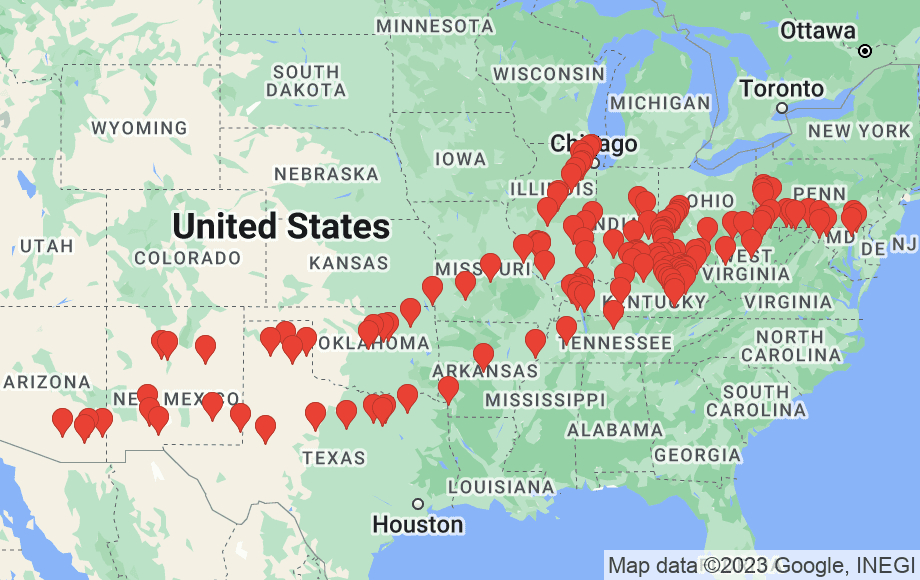 APRIL
I continued my Indiana visit on April 1st and then returned home.  Besides the new Uranus Fudge Factory in Anderson, there was an art project called The Walking Man Project with a number of Sixteen-foot-tall men and women sculptures.  I saw a couple of these.  This was also a great month for my wife to hike, so I transported her to a number of places as she began "collecting" arches.  We made a couple of trips to the famed Red River Gorge for hikes to arches.  As always, I too made my way to scenic views and overlooks, while she hiked.  Then, at the end of April we headed to Paducah, KY for the amazing International Quilt Show.  Julianne was especially interested in a presentation by famed quilt artist Susan Carlson and also wanted to see her amazing works.  Along the way there and home, we also hit a few other places.  Paducah is packed with murals too, so we visited a number of them.  Called the WALL to WALL: Portraits of Our Past, are painted by the Dafford Muralists, lead by artist Robert Dafford of Lafayette, Louisiana. Together 15 different mural artists have participated. Since 1995 over 50 panel murals have been painted on the flood walls of Paducah.  A number are shown below.  On the way home we visited the Elk & Bison Prairie at Land Between the Lakes and observed bison closeup.  Julianne did a bike ride in Fenton while we were down there.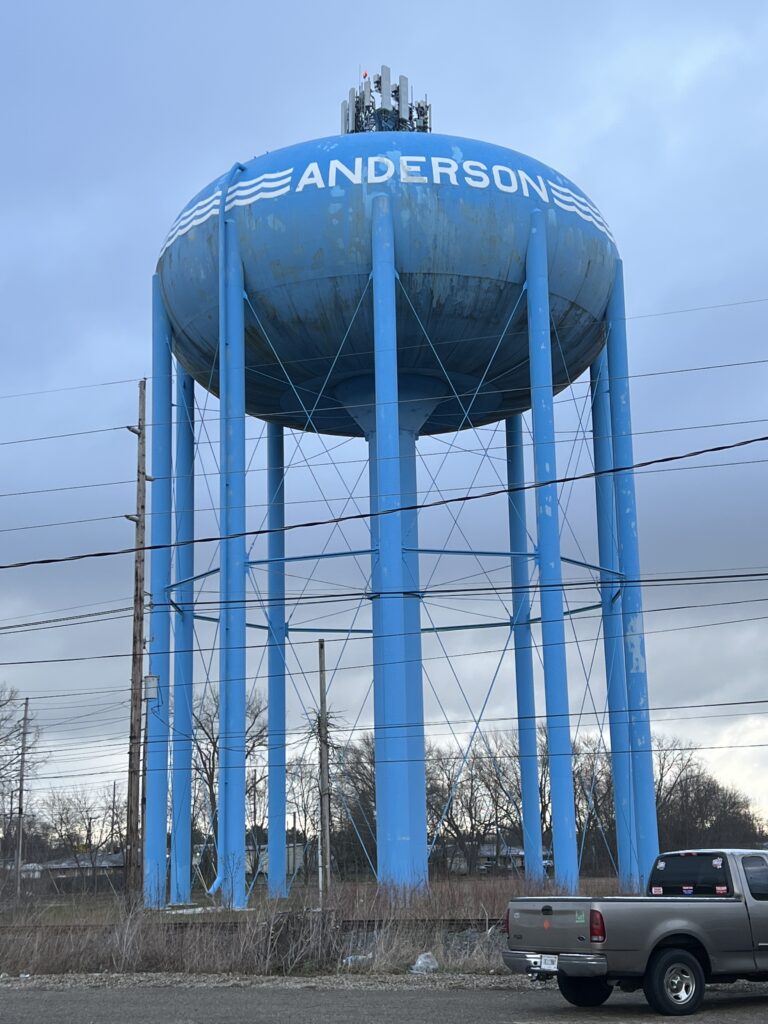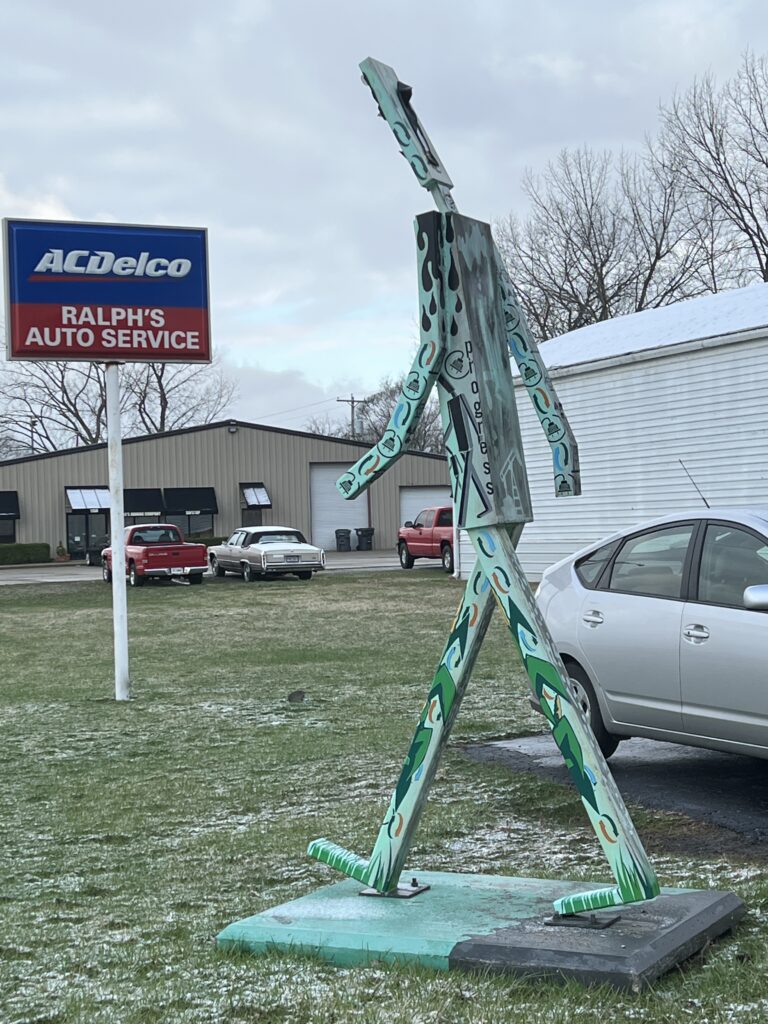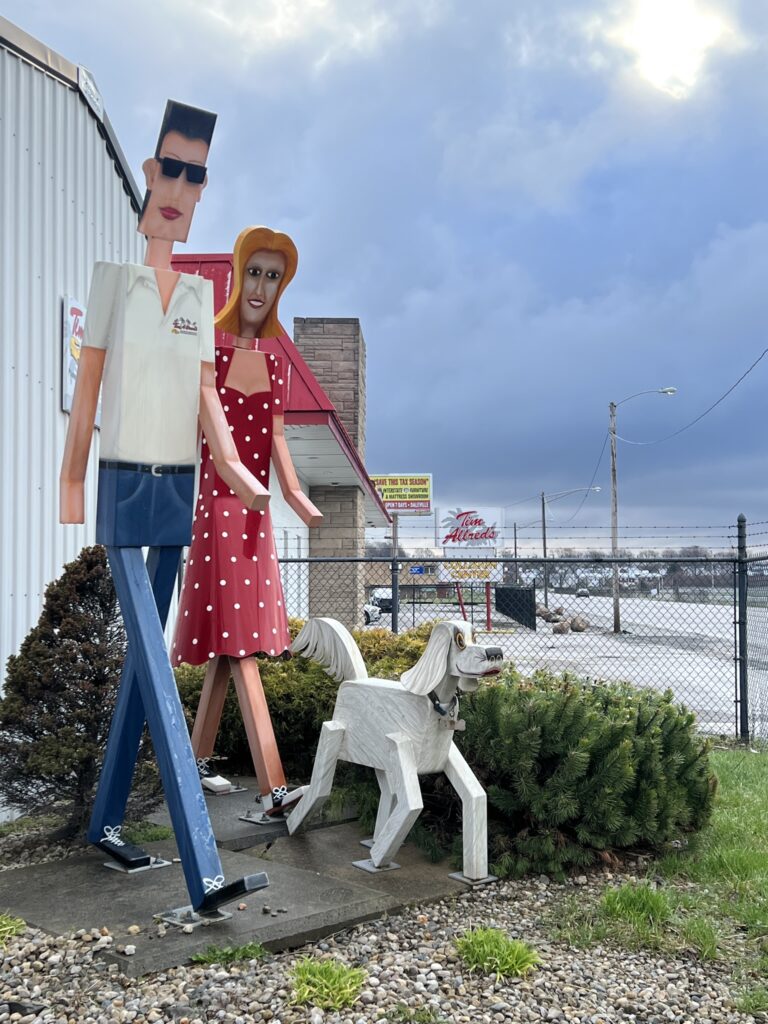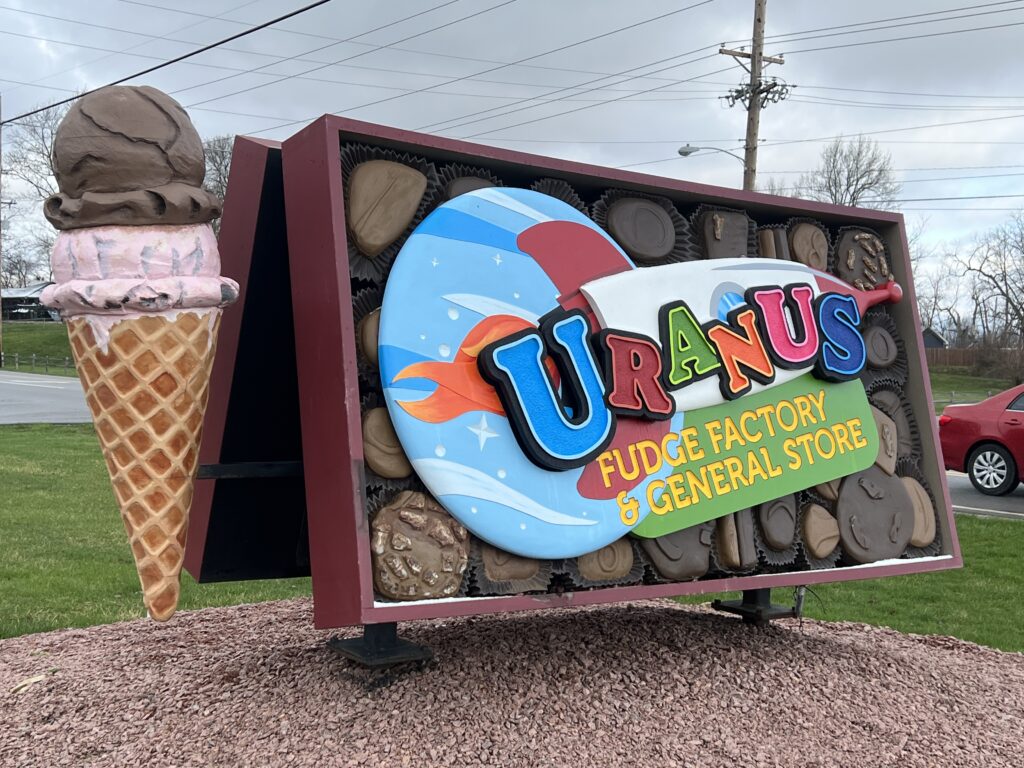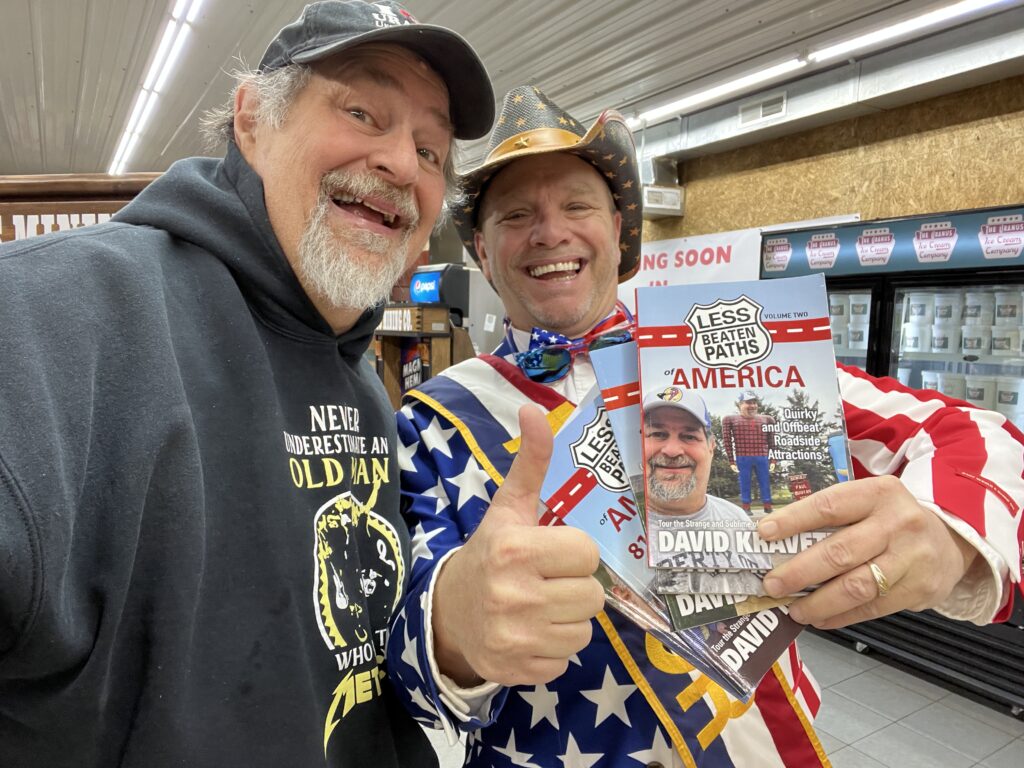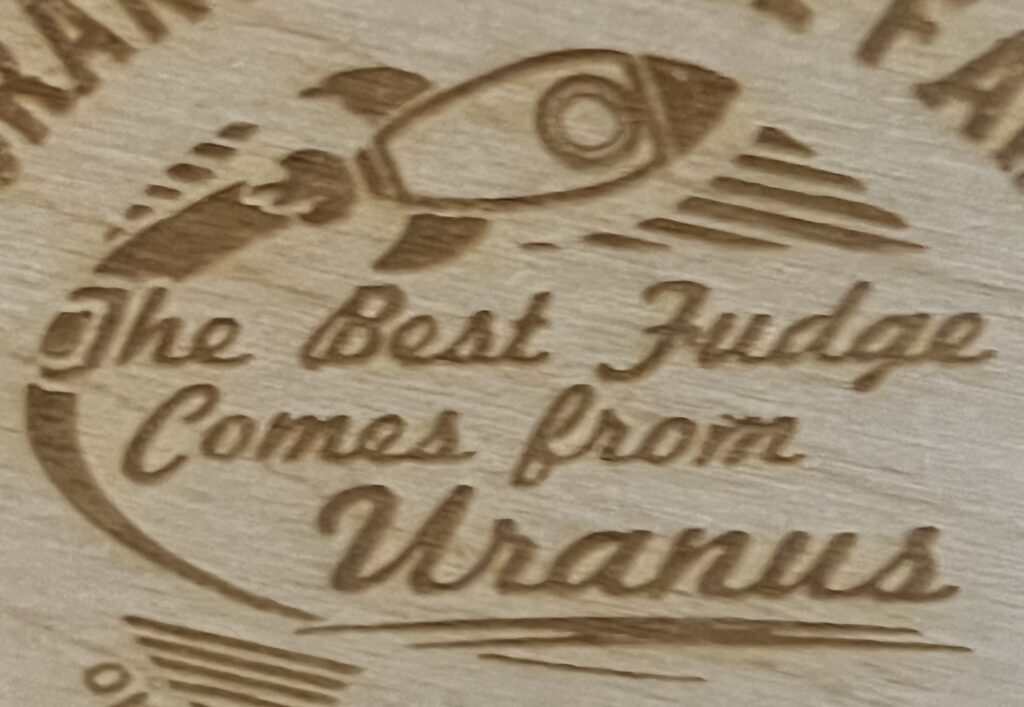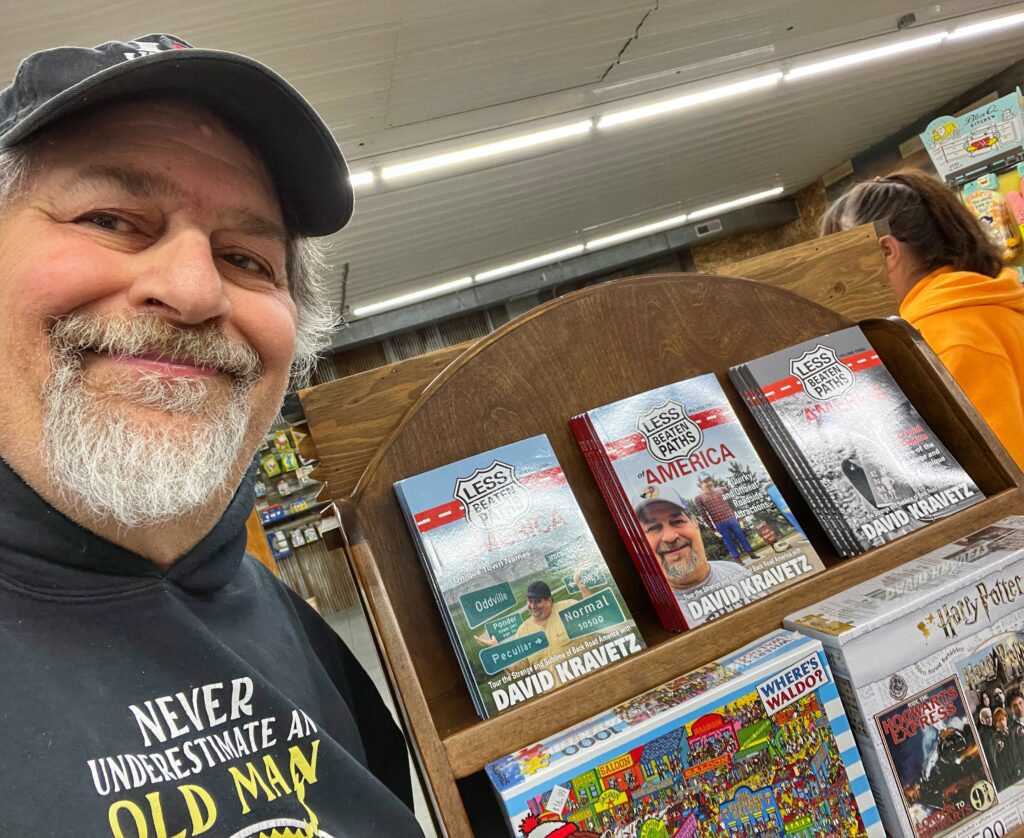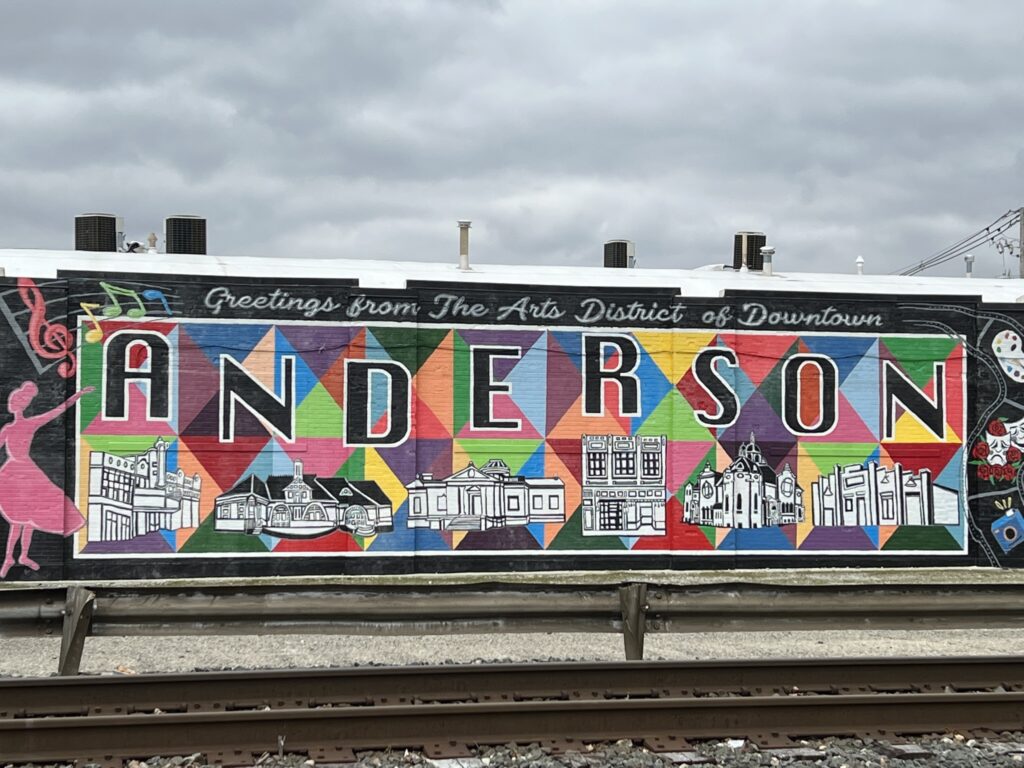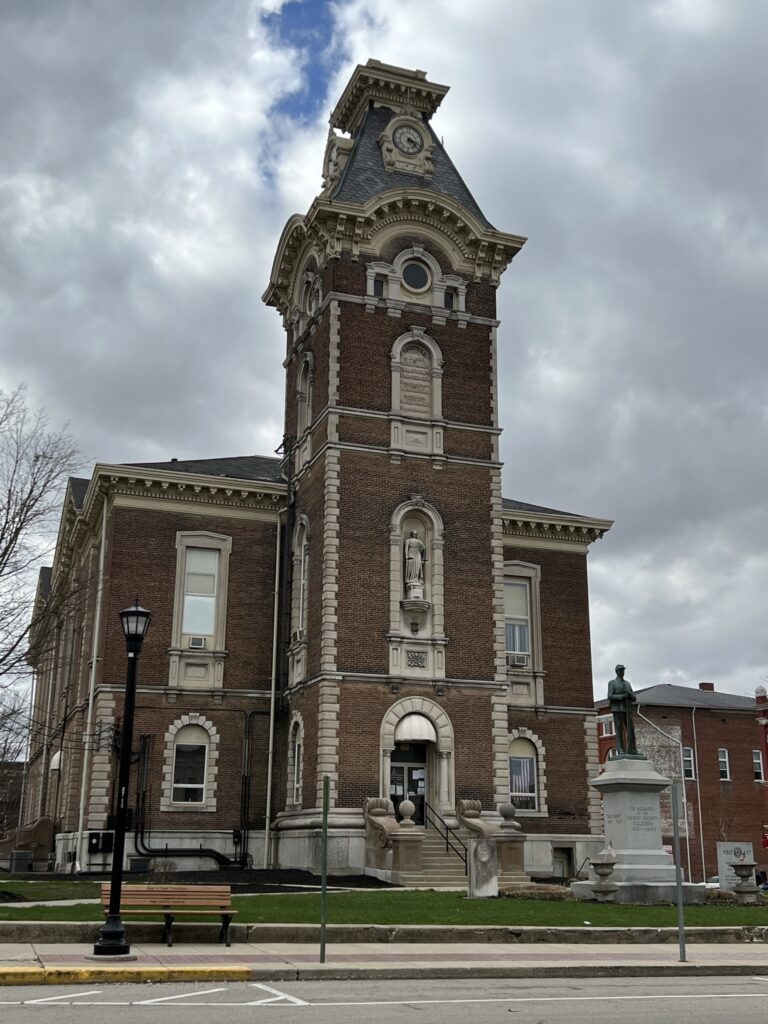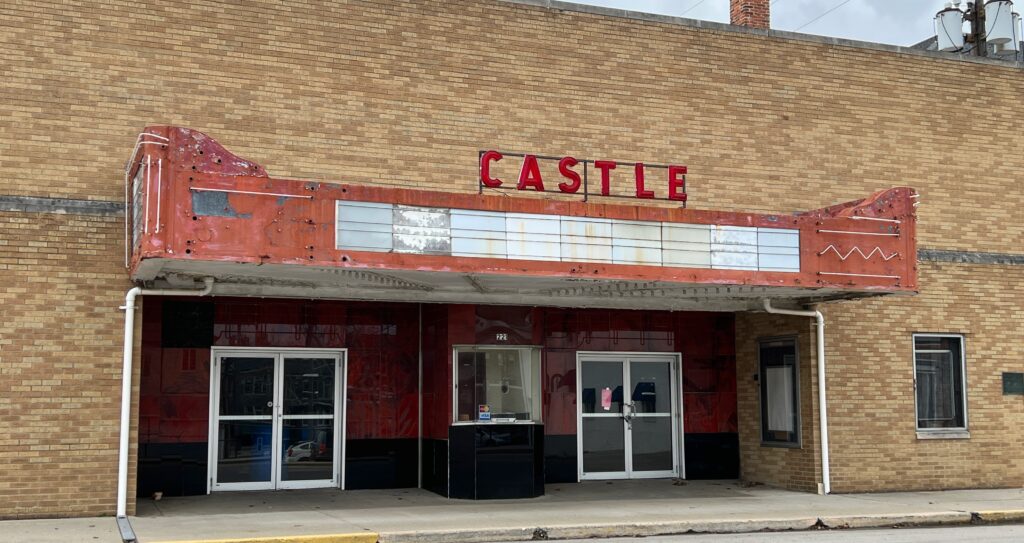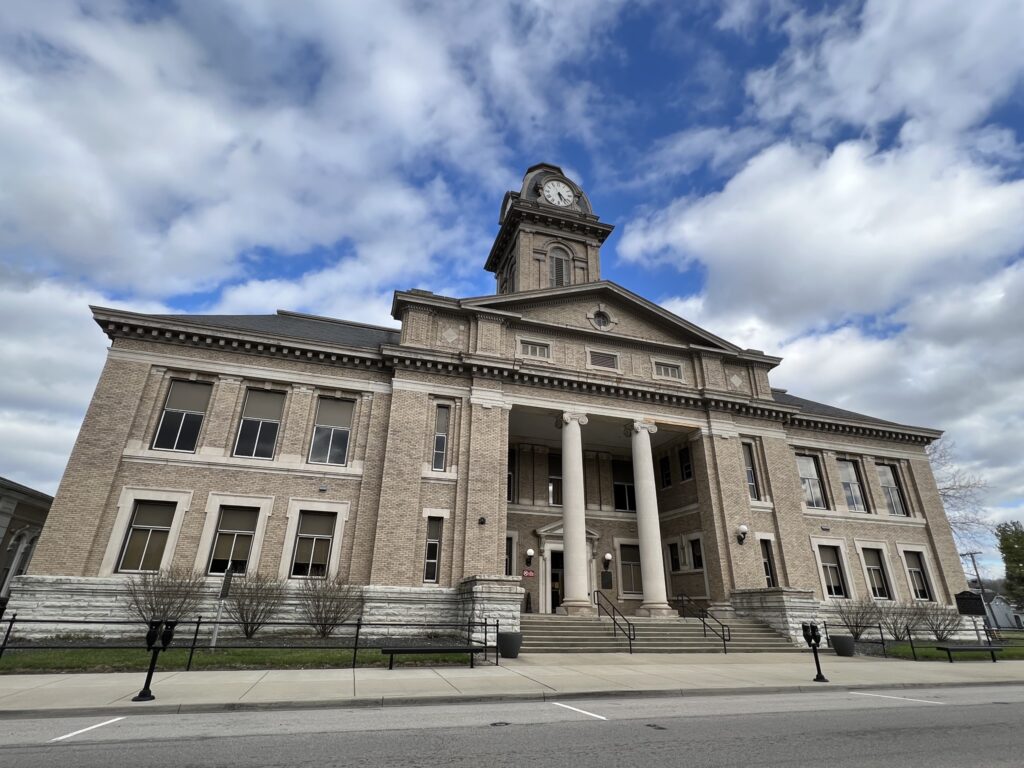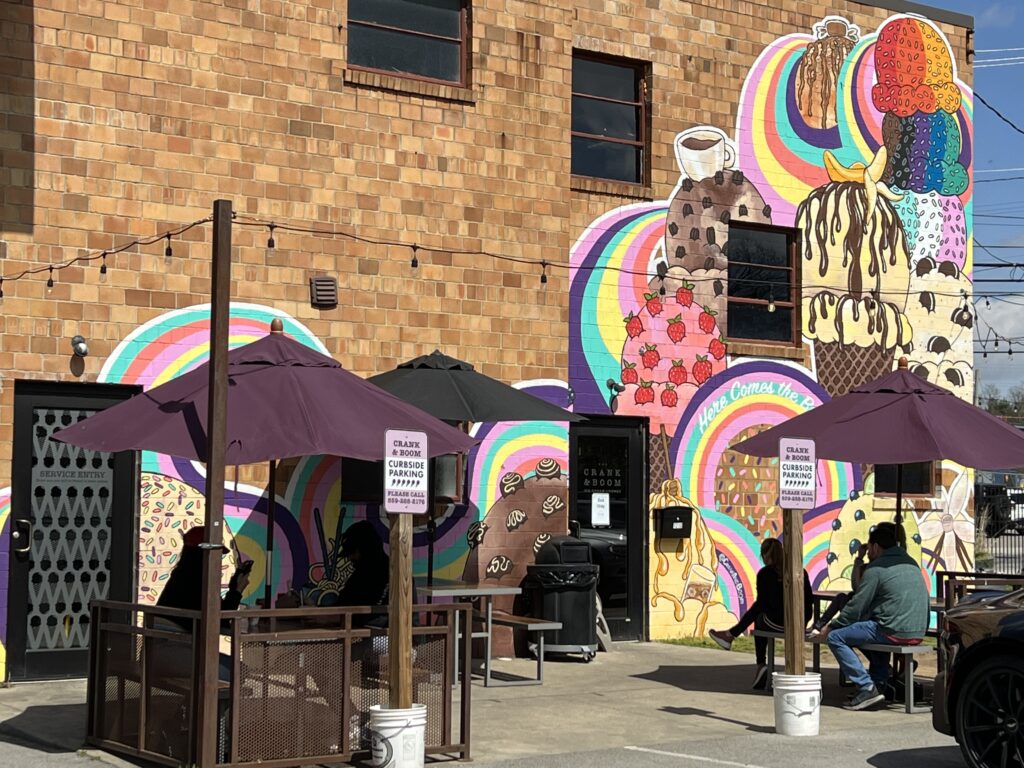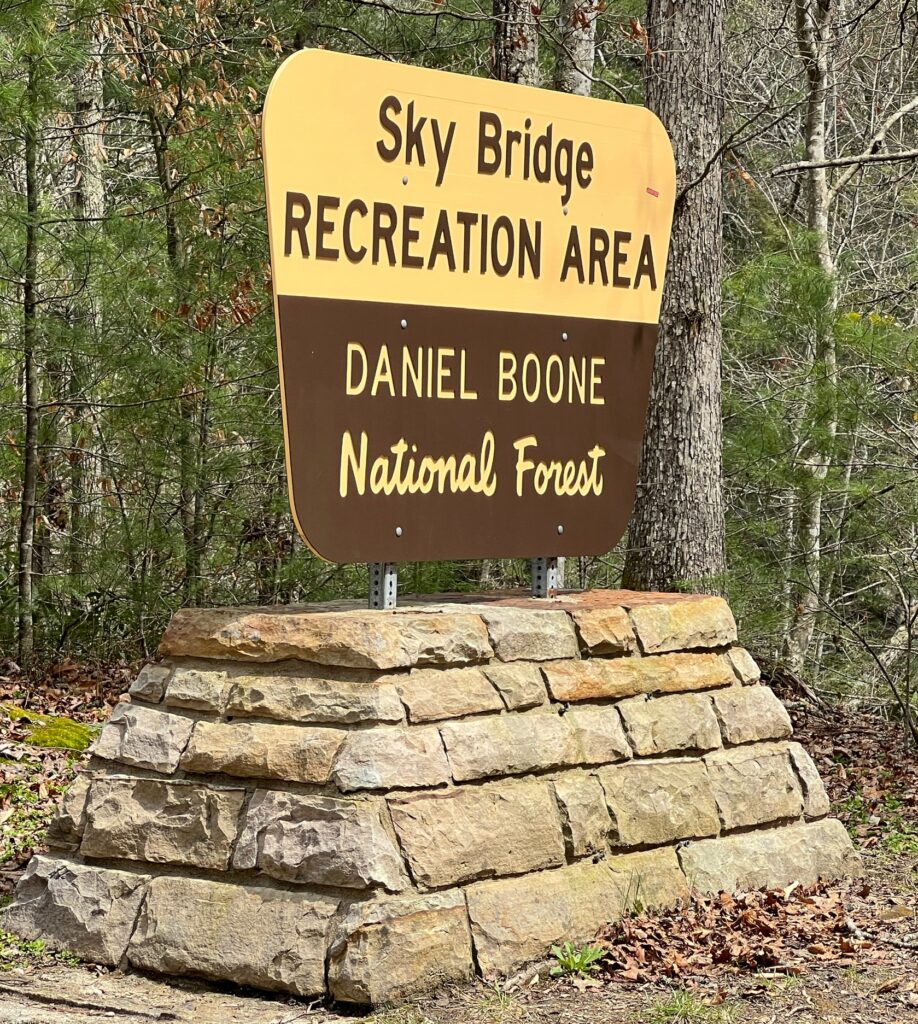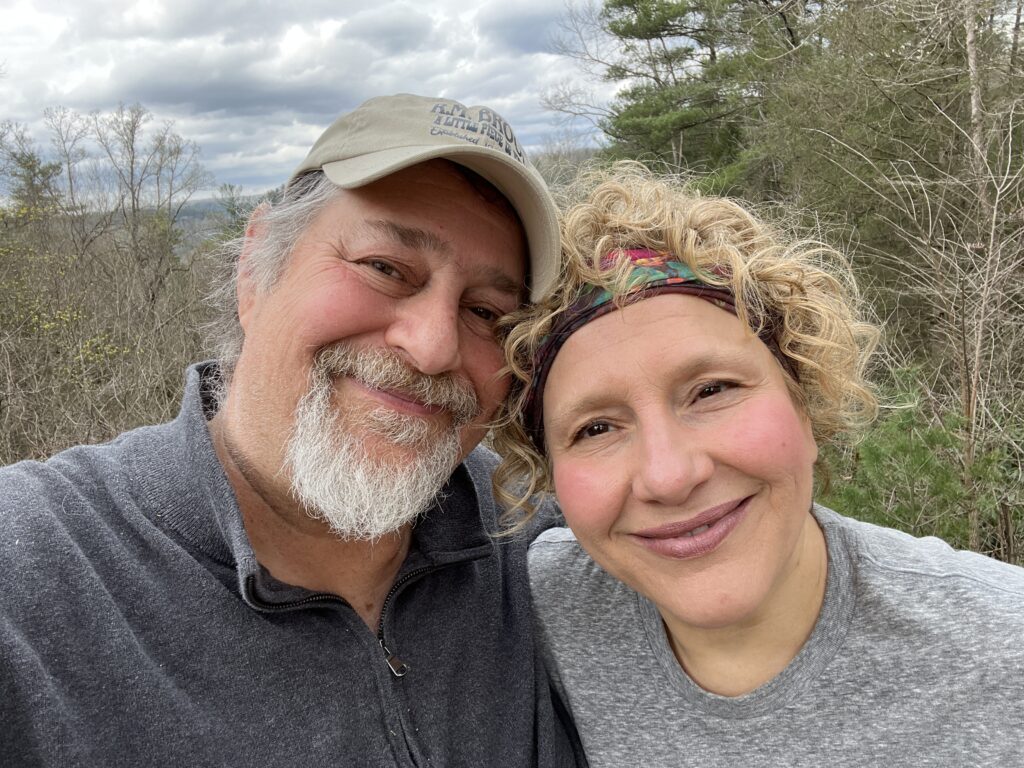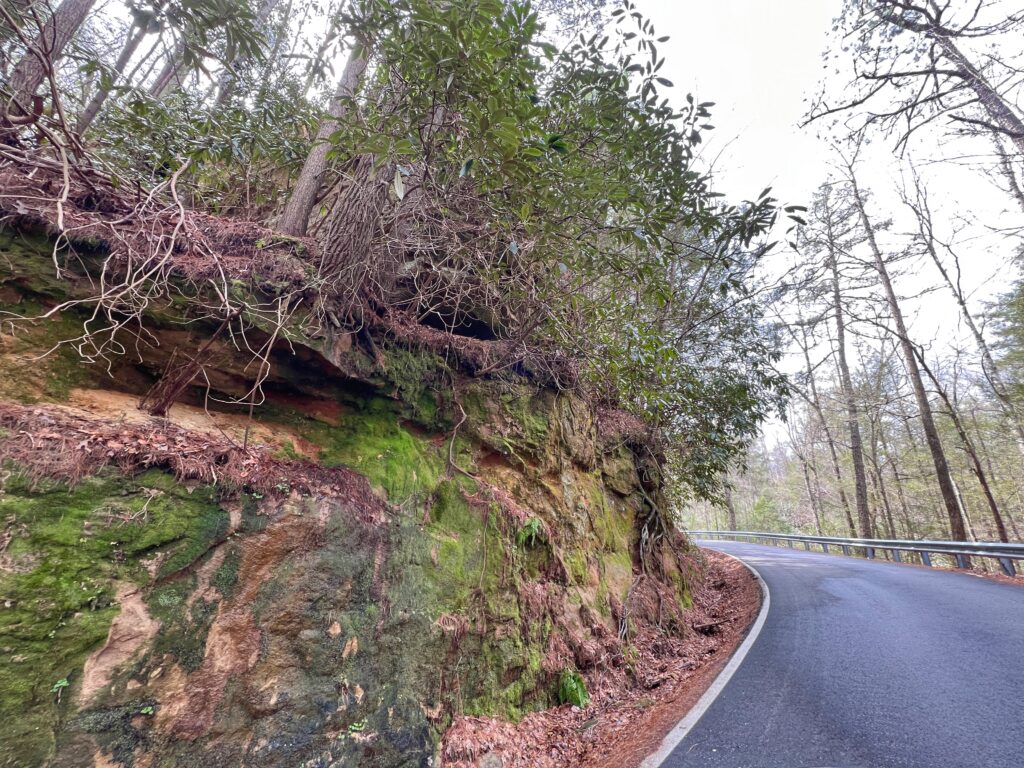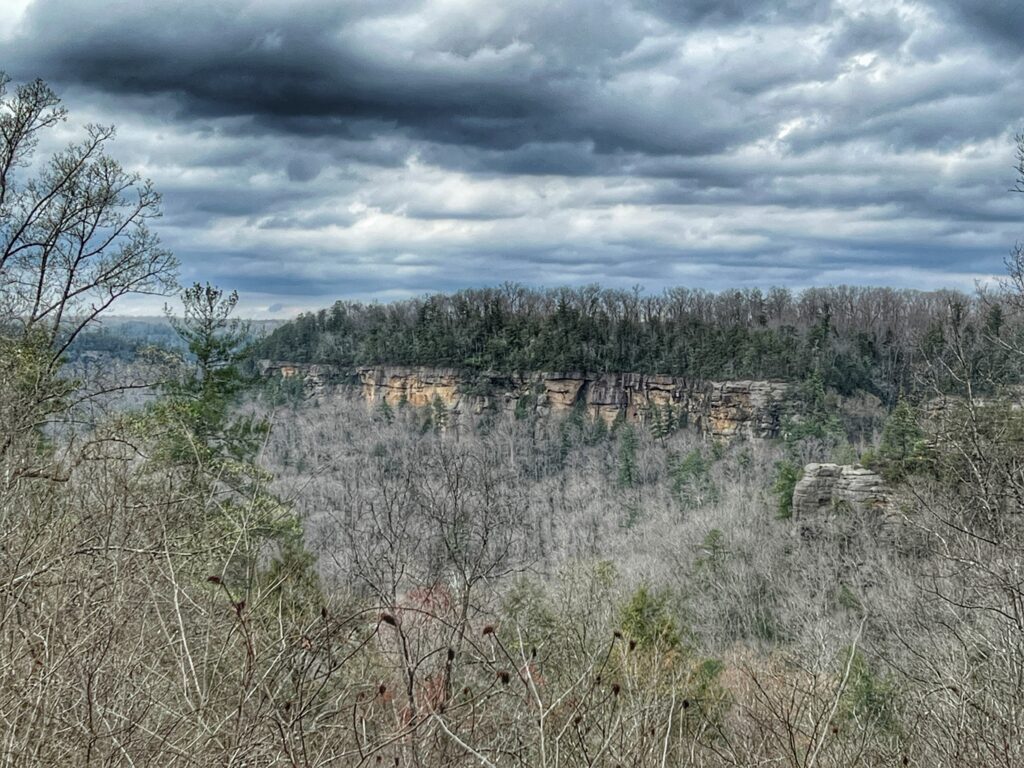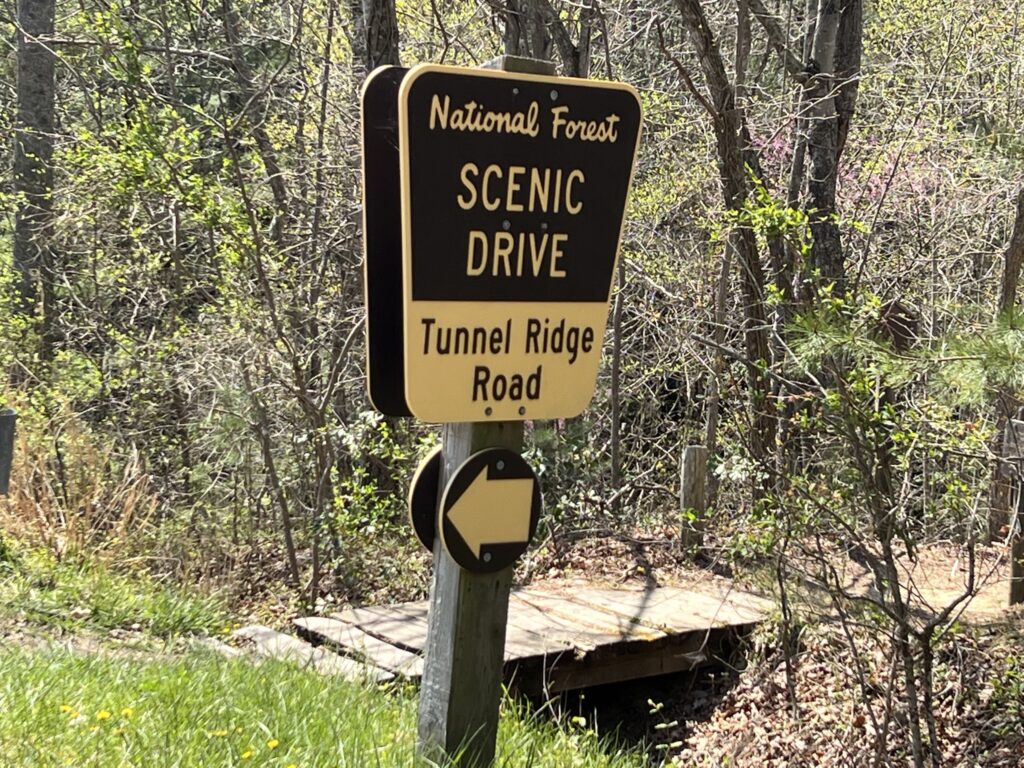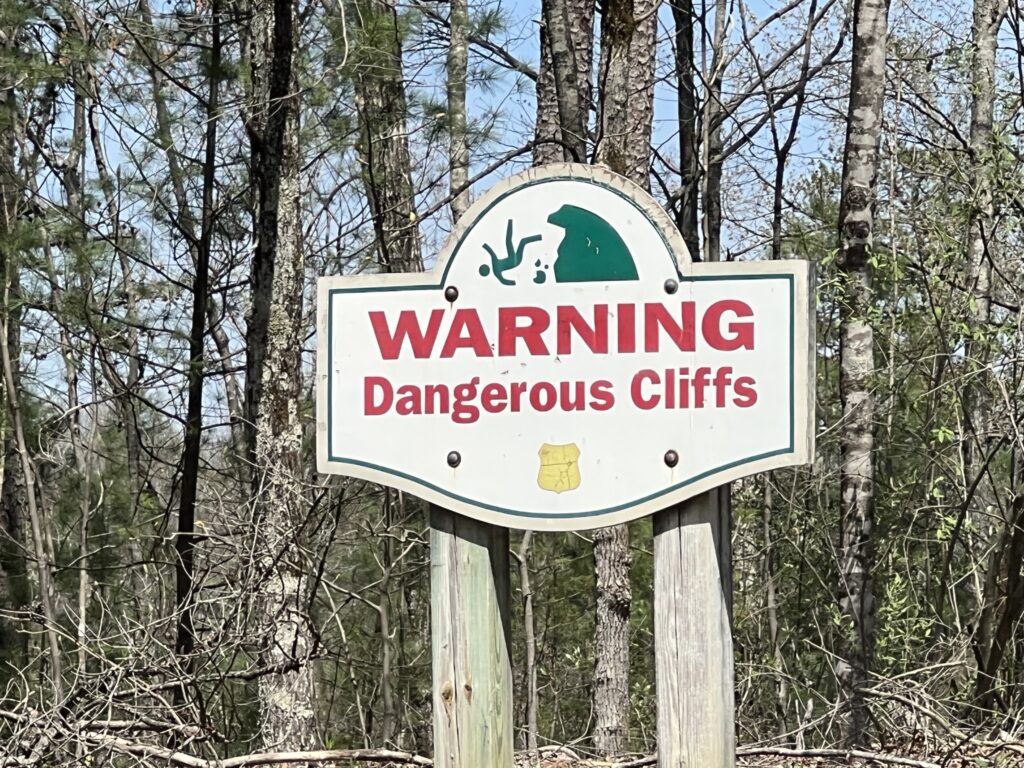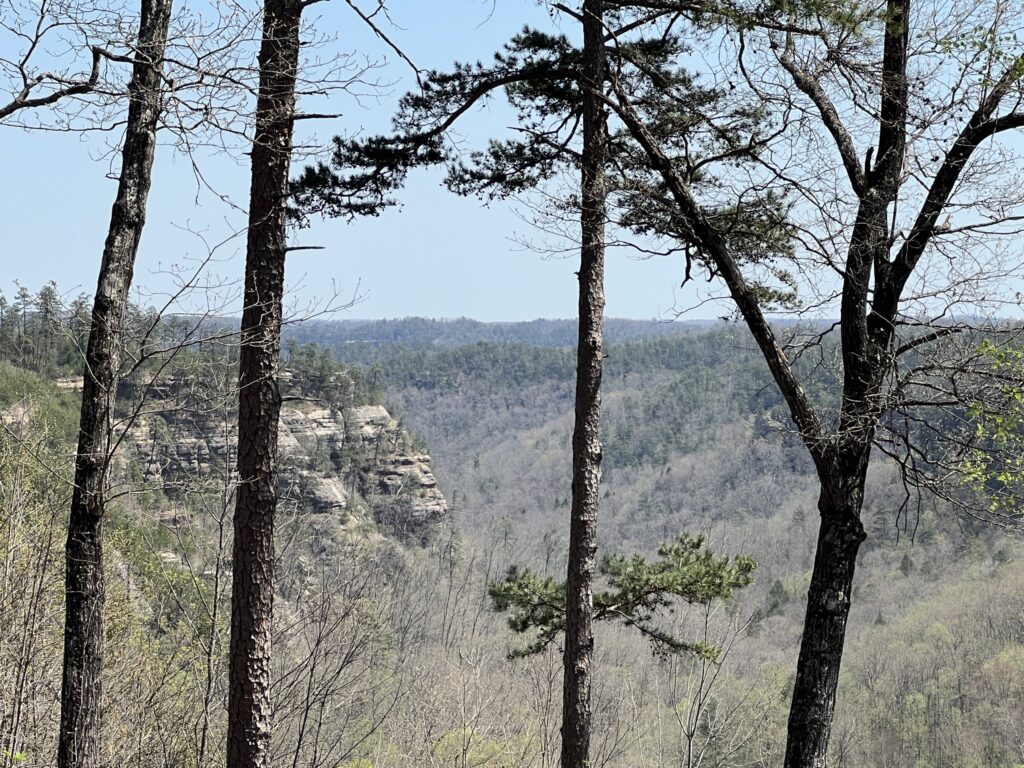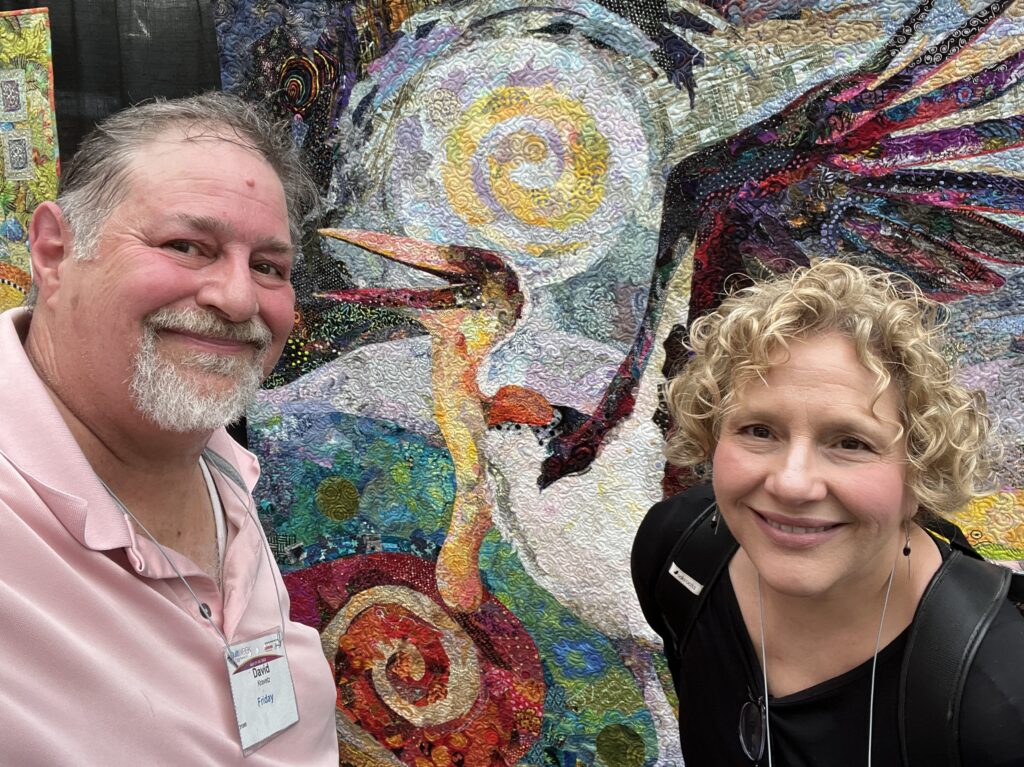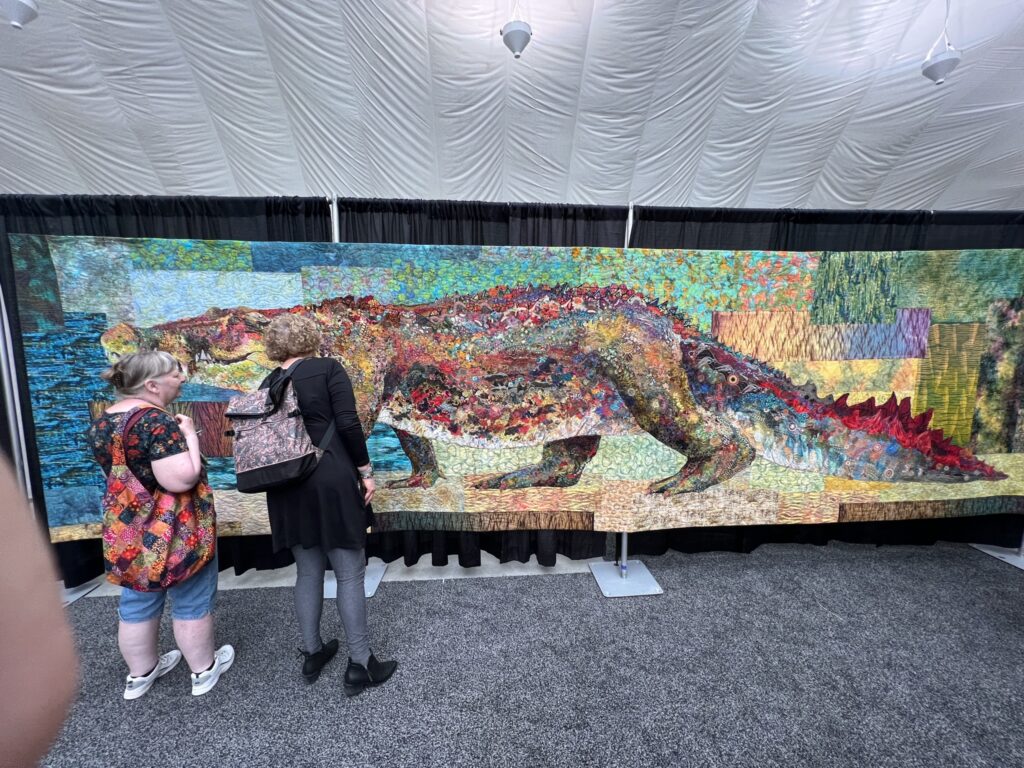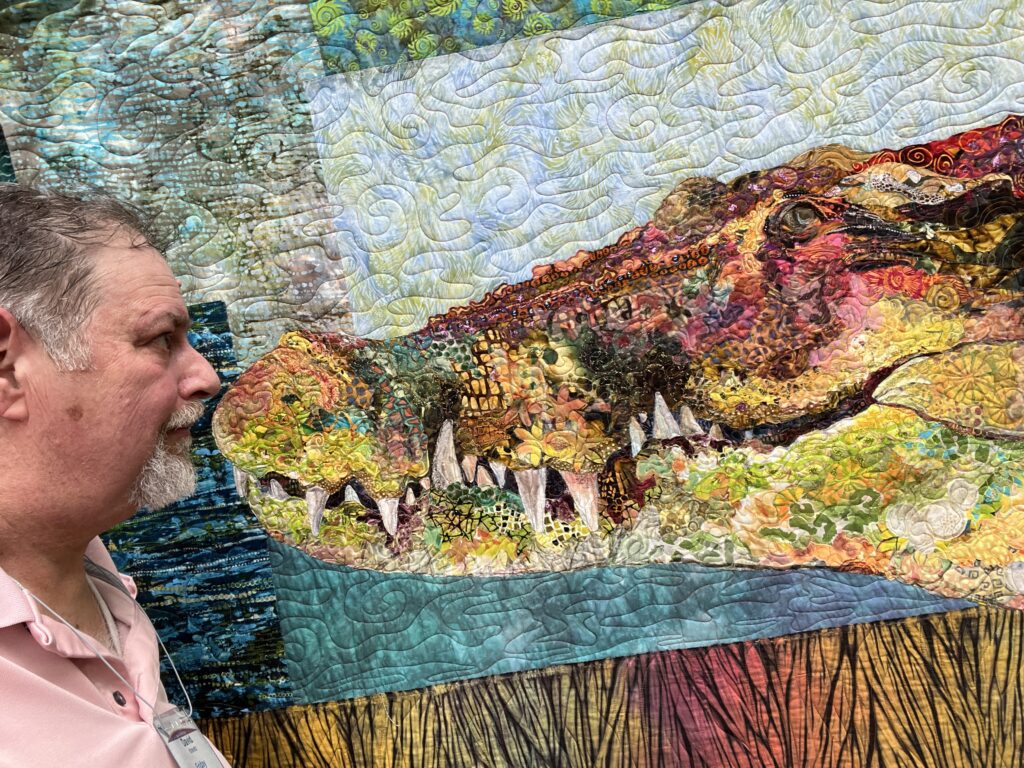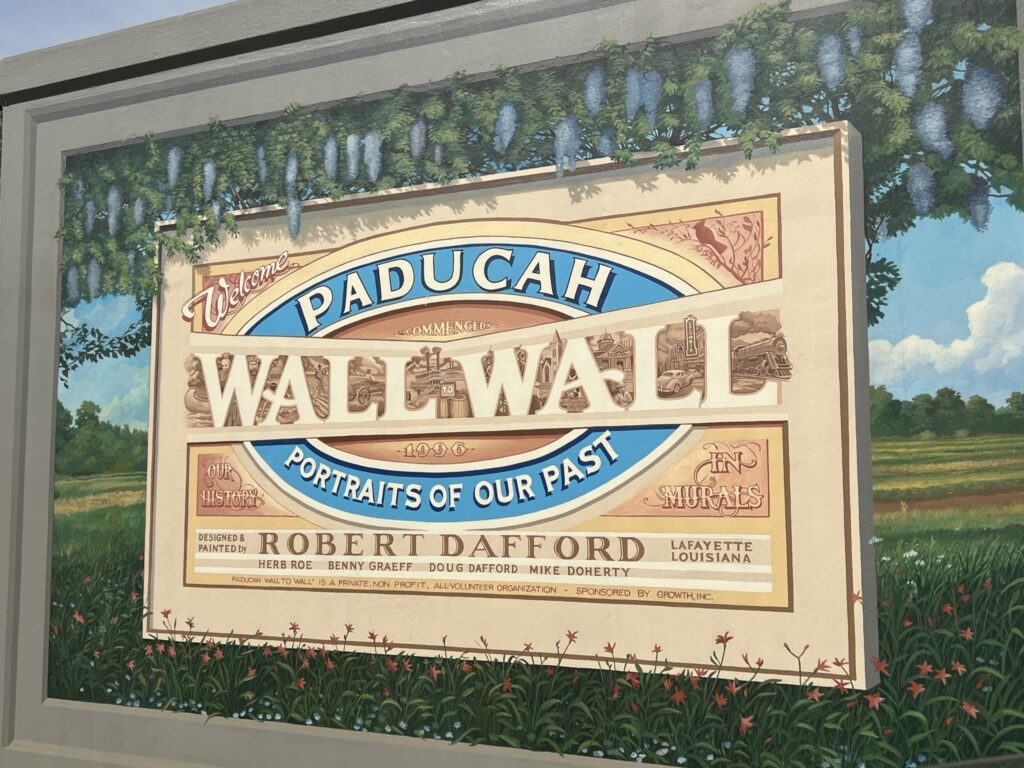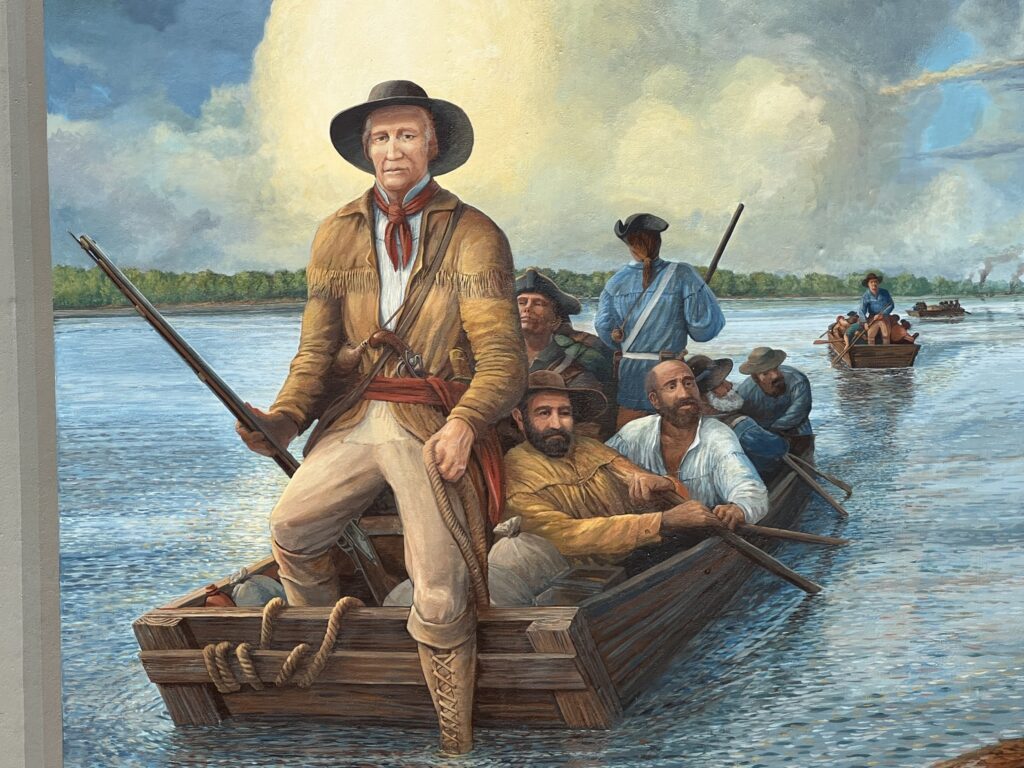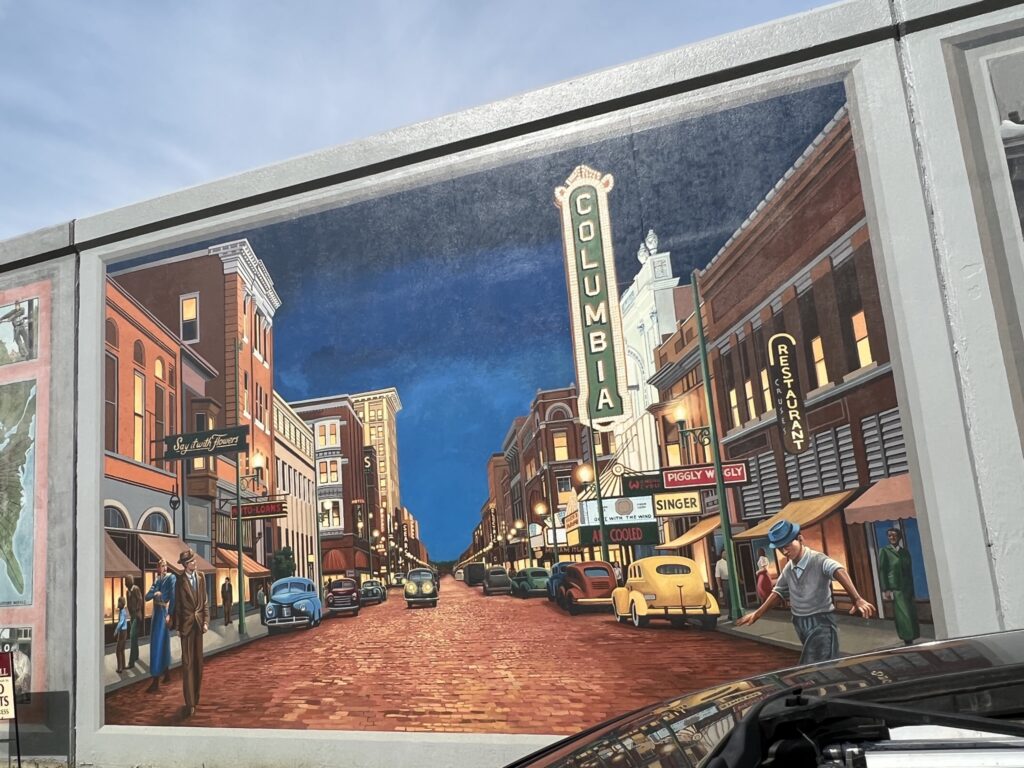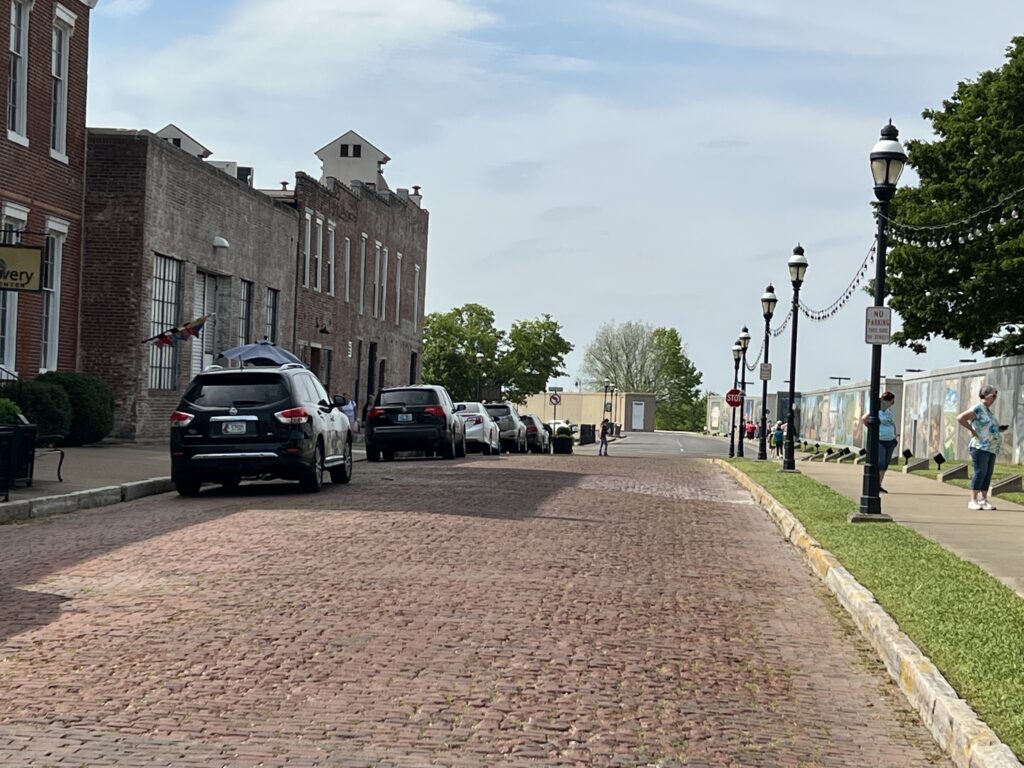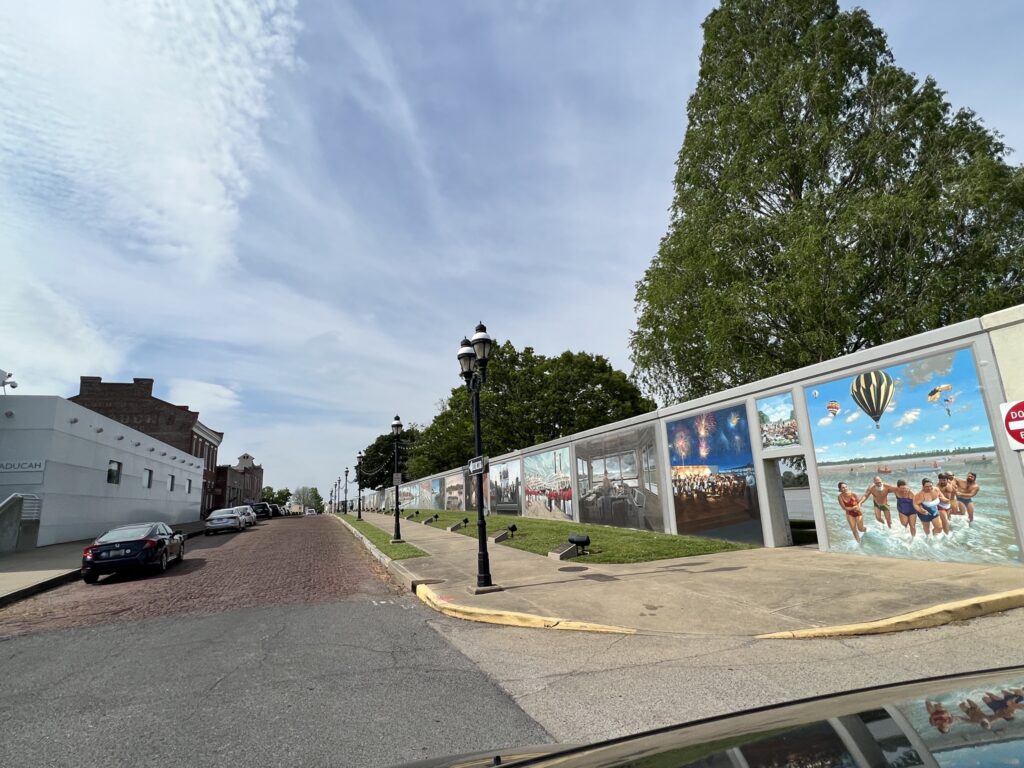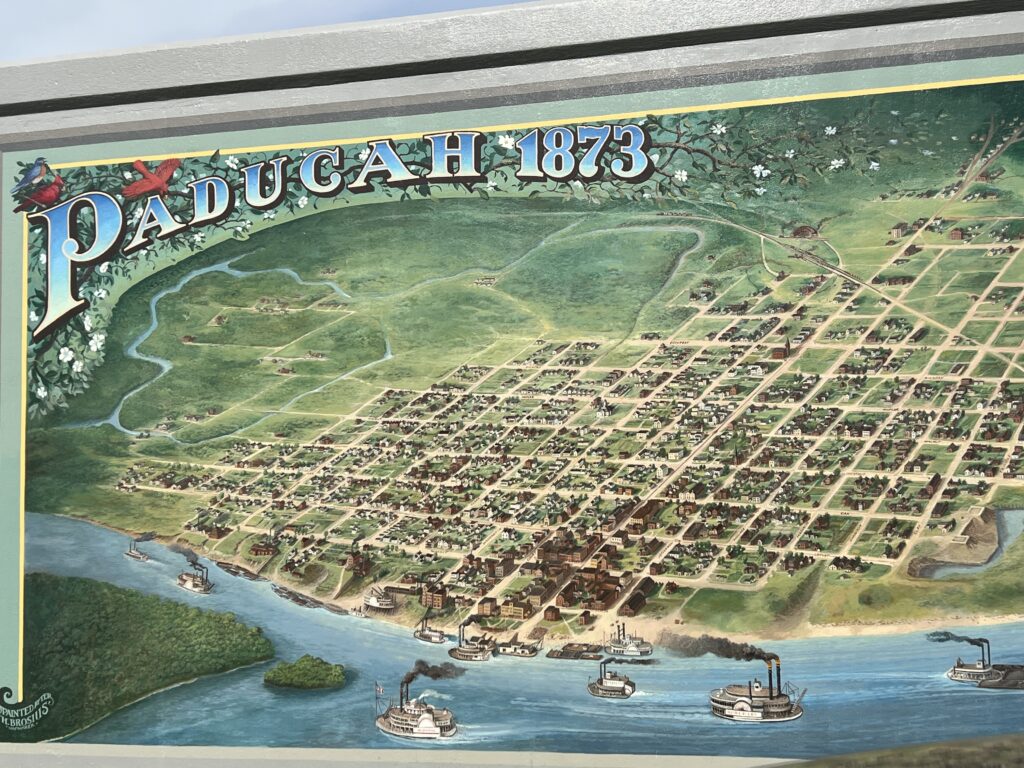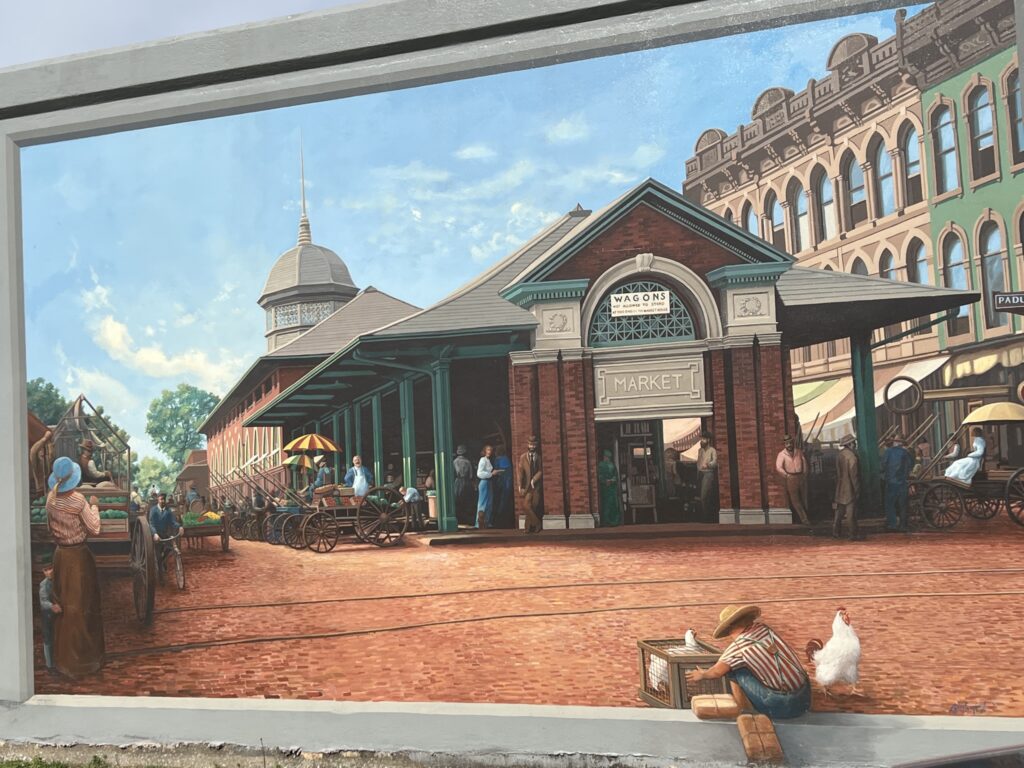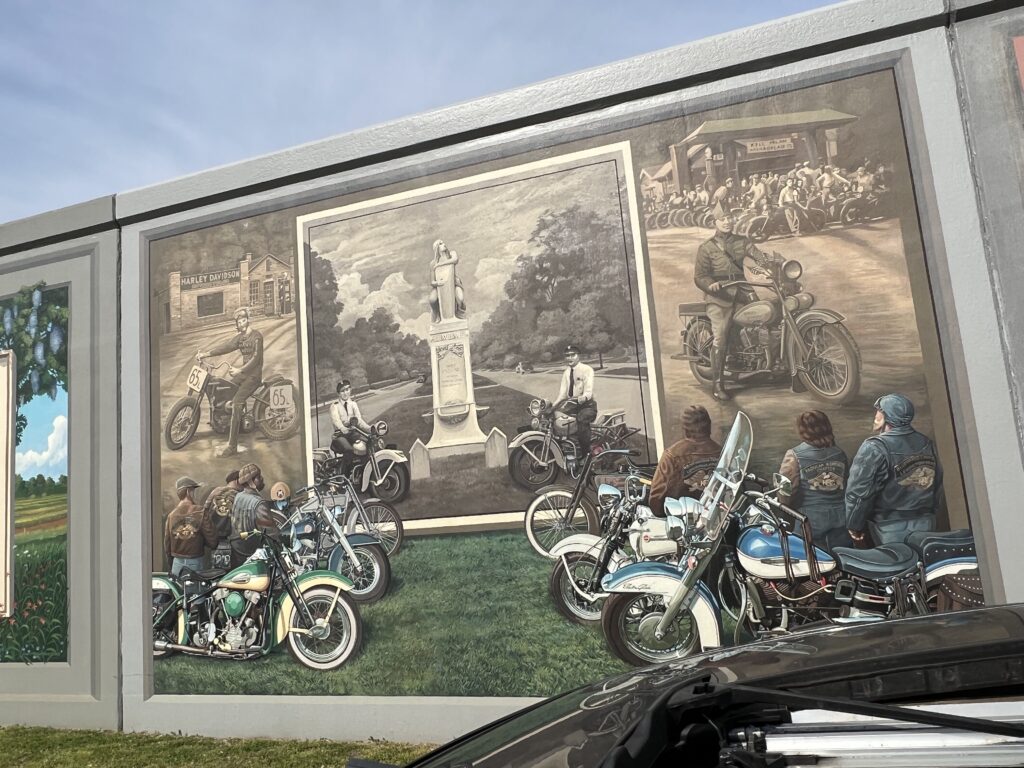 After visiting the murals, we made our way down to Land Between the Lakes National Recreation Area. The highlight of this part of the trip, on the last day of April was being able to drive through the Elk & Bison Prairie.  A 700-acre native grassland habitat was developed with a 3.5 mile paved looped road that allows visitors to see bison and elk in a natural habitat.  I have done this in Yellowstone and in South Dakota, but never in Kentucky.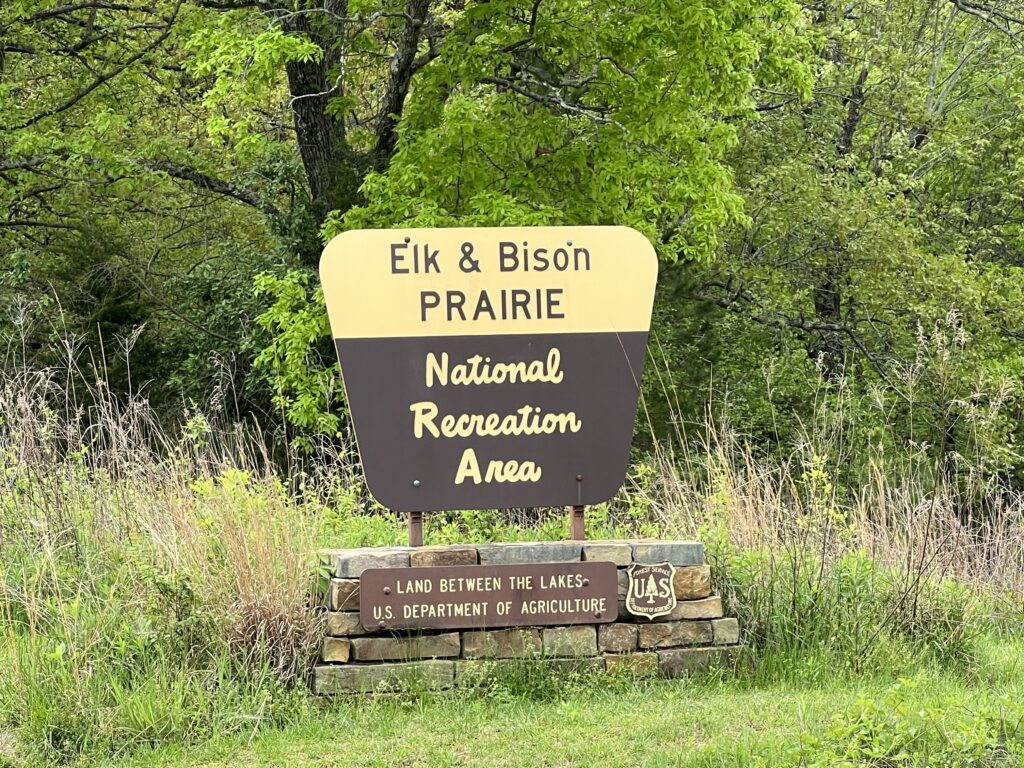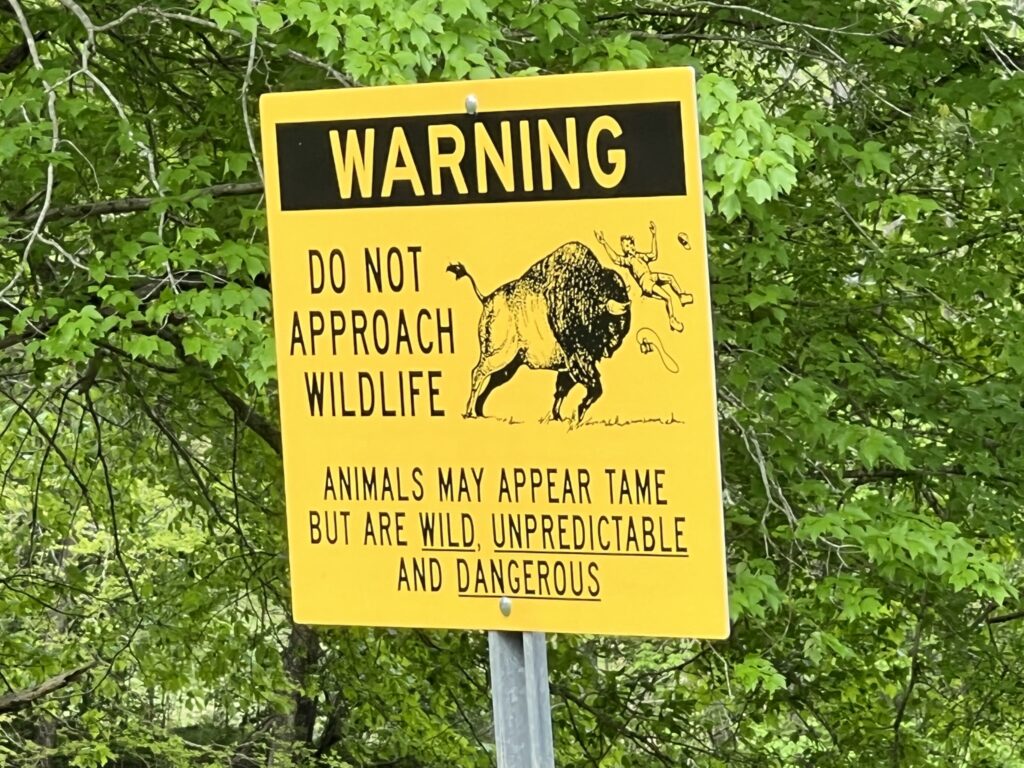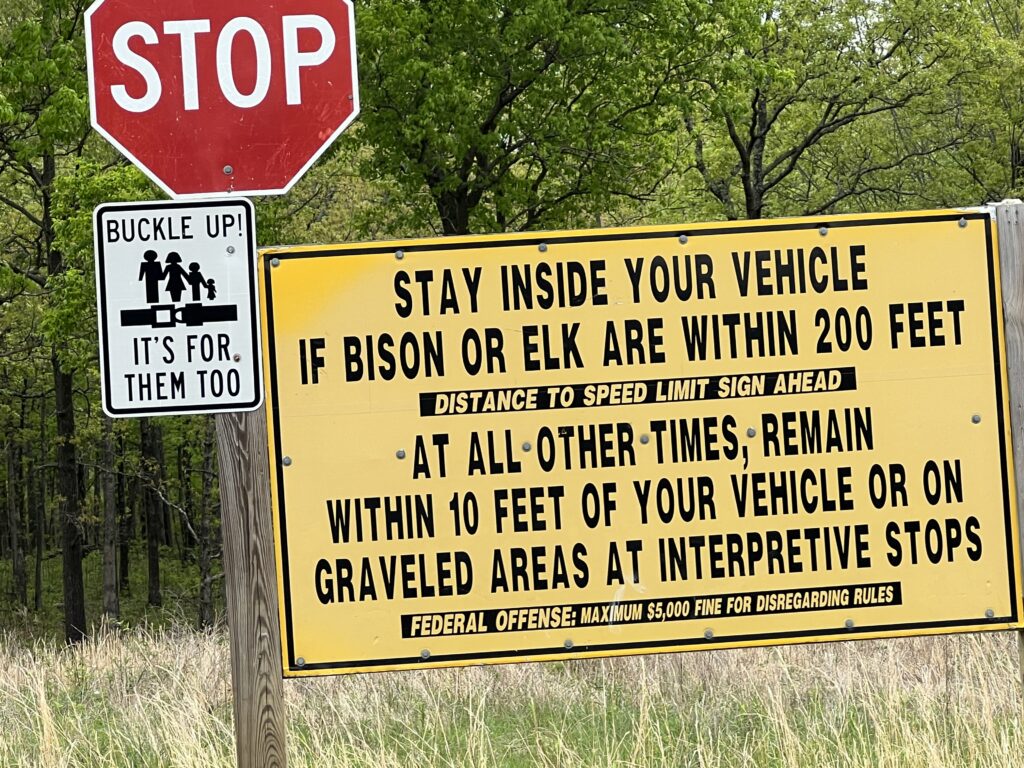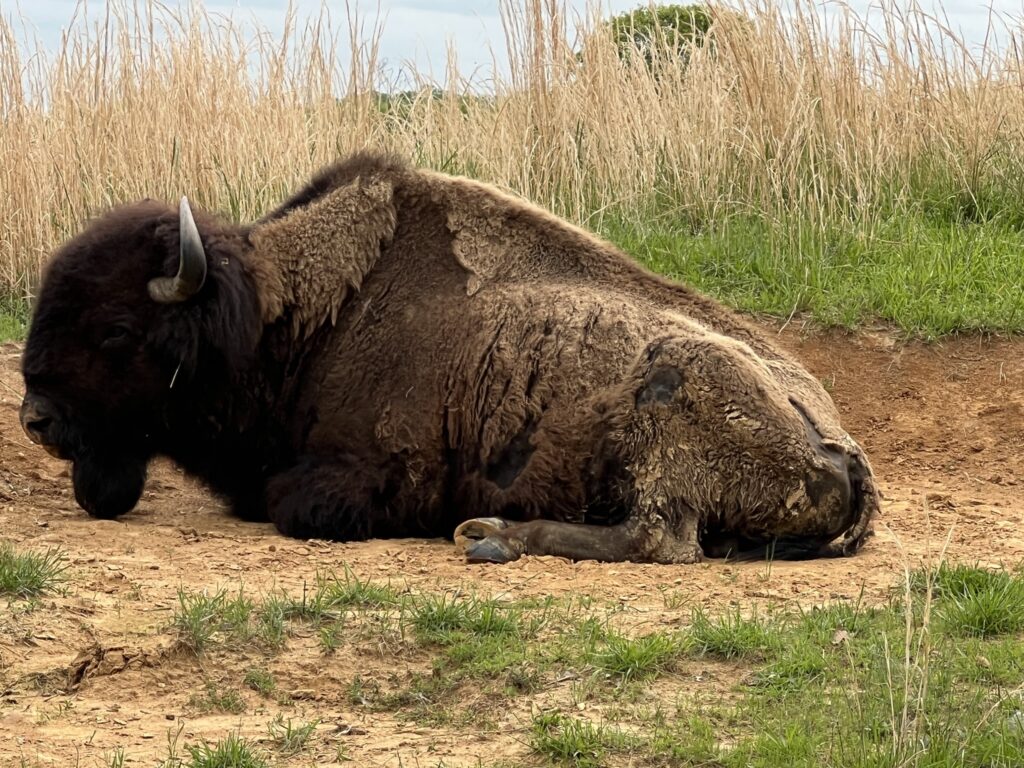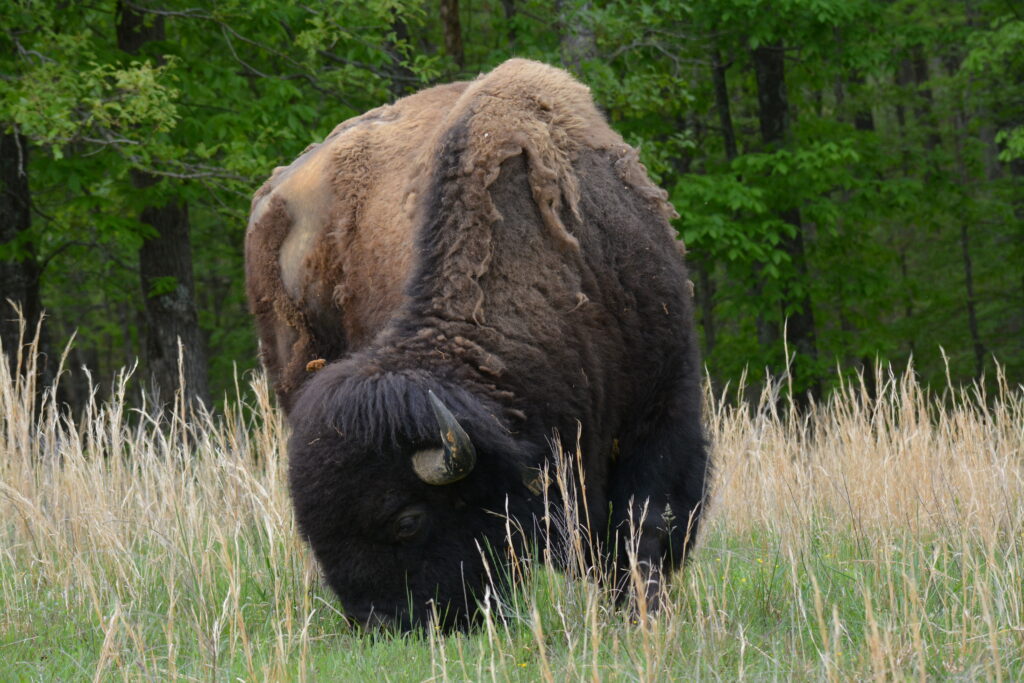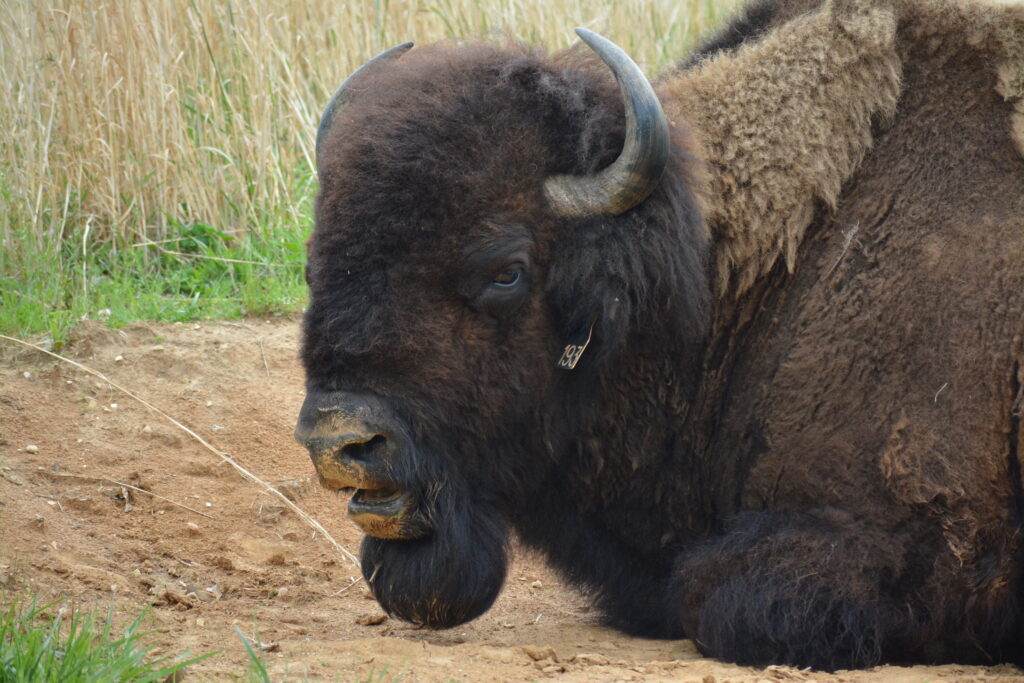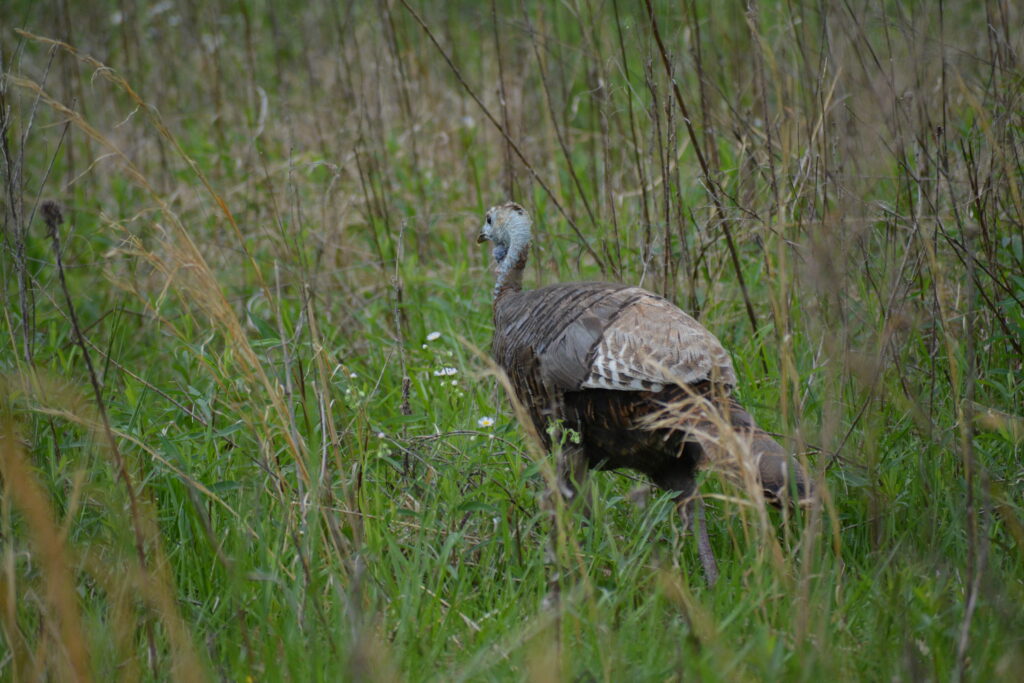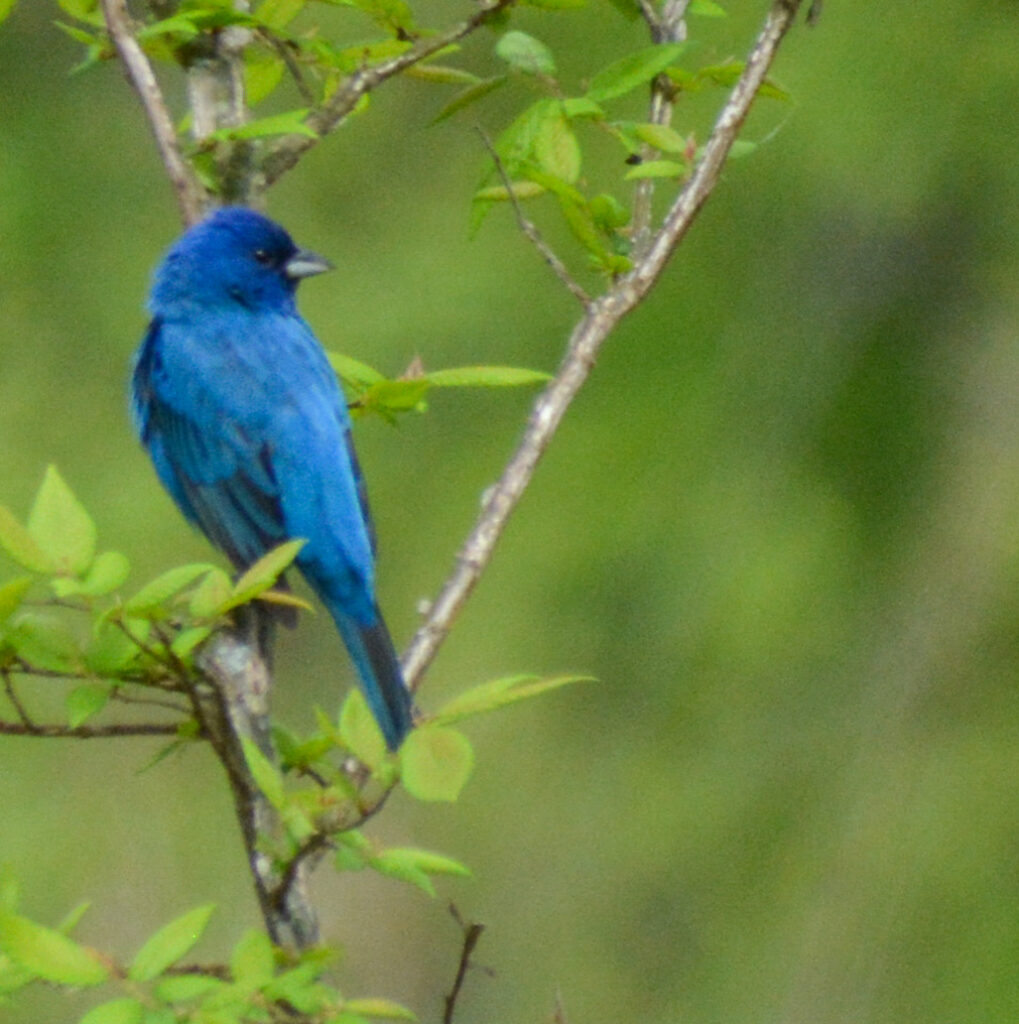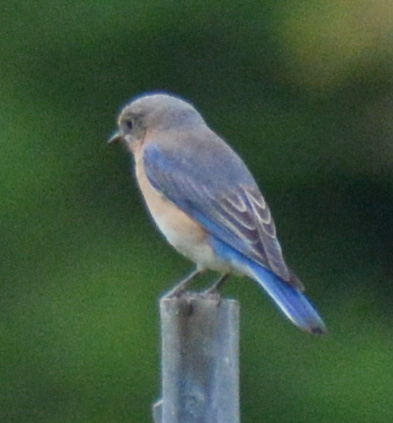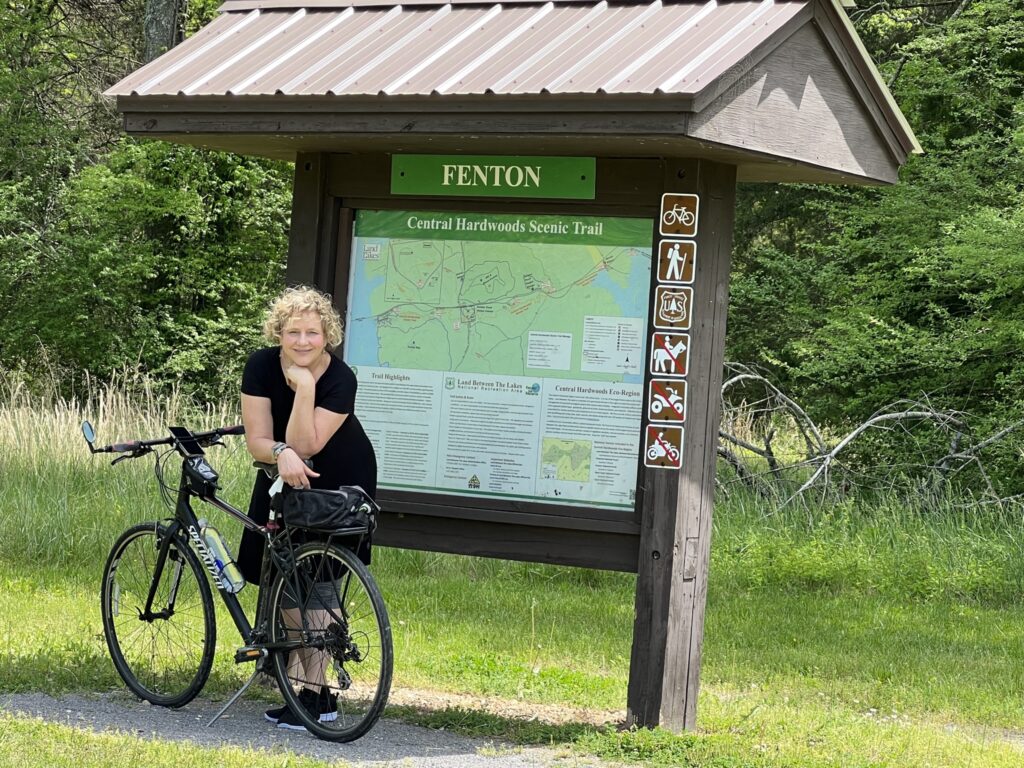 MAY
The month of May was a real Staycation type of month.  We enjoyed much discovery of new places in the hollers of Kentucky.  First, we continued our trip in Land Between the Lakes on May 1 and I finally found Joy!! We also followed the Trail of Tears and visited Mantle Rock Nature Preserve, where Julianne took another hike to a huge arch.  The remainder of the month's travel was taking Julianne to a few other places to hike and kayak.  It was really a great month to travel back roads and observe nature. Among the places visited were Carter Caves State Resort Park near Olive Hill, KY; Rock Bridge Arch in Red River Gorge; Julianne got to hike through the Great Saltpetre Cave Preserve near Livingston on May 15 — only open two days of the year.  She then took a nice hike at Maywoods Trail and Nature area.  A couple of days later she took another hike, this time in Jessamine County at the Jessamine Creek Gorge Trail, a locally run nature preserve.  We ended the month near Sandy Hook, Kentucky where Julianne, her sister Laura and our daughter Marissa took a two day kayak and camping adventure in Grayson Lake and then a hike on the trails at Carter Cave. I drove many back roads including one to the Laurel Gorge, which was new to me.  On the next day we had a fun family gathering near at Laurel Lake and rented a big pontoon boat.  Rather than driving, I was the boat captain!!  On the way there we made a visit to the the huge Buc-ee's in Madison County.  That is truly a roadside attraction!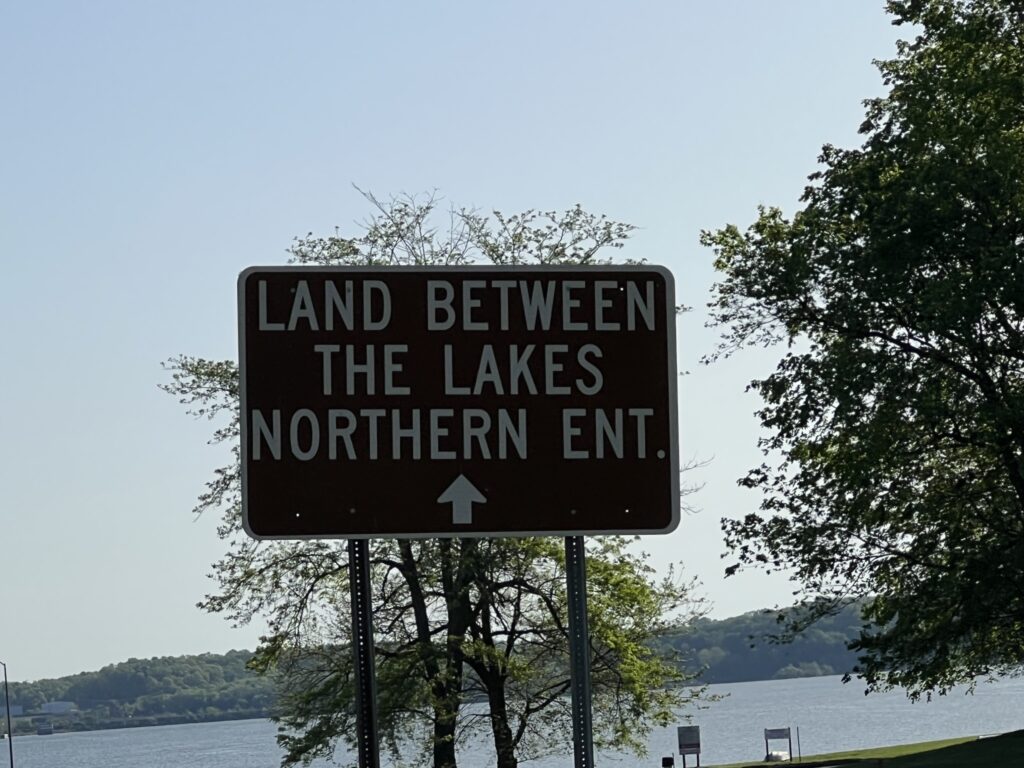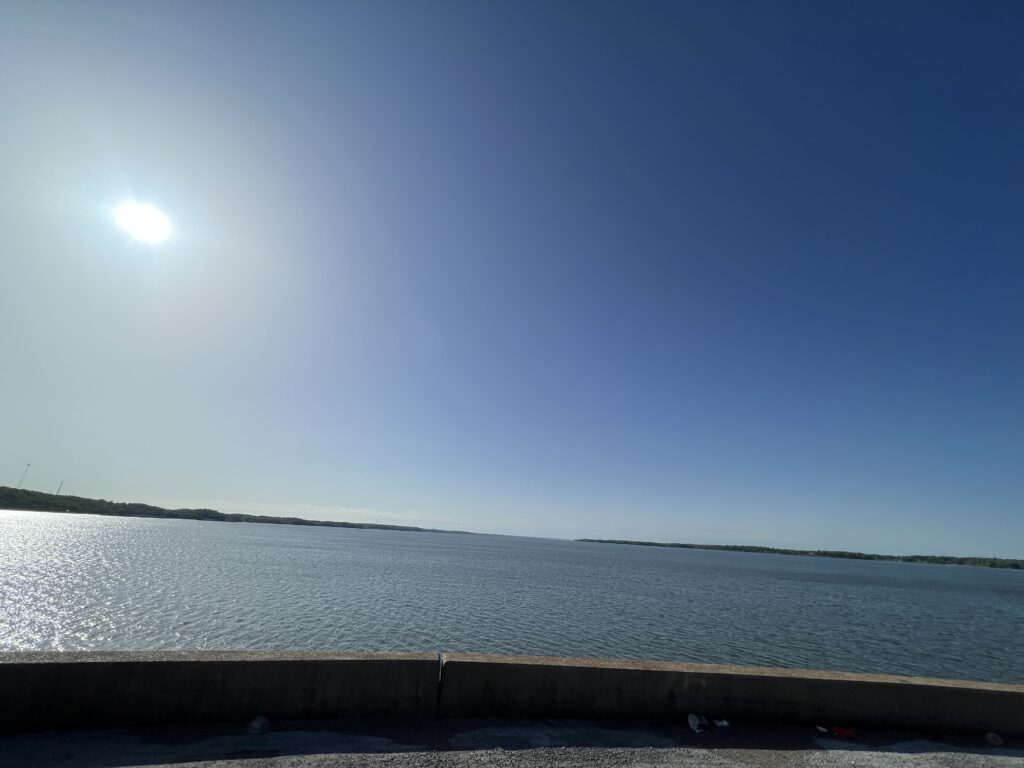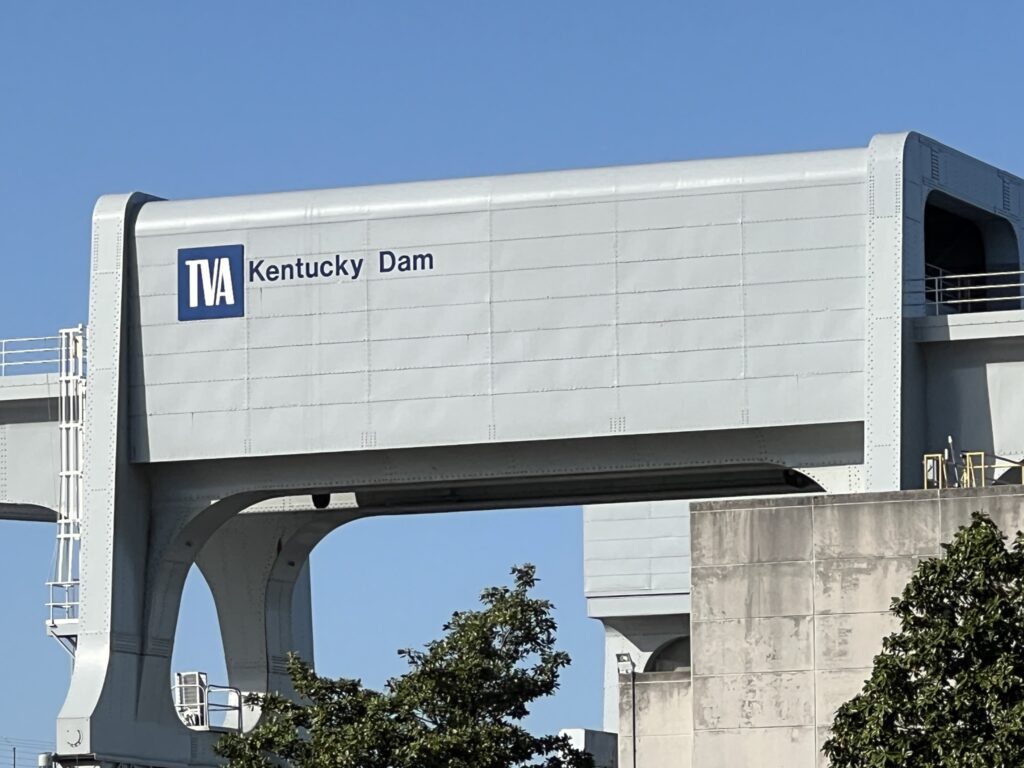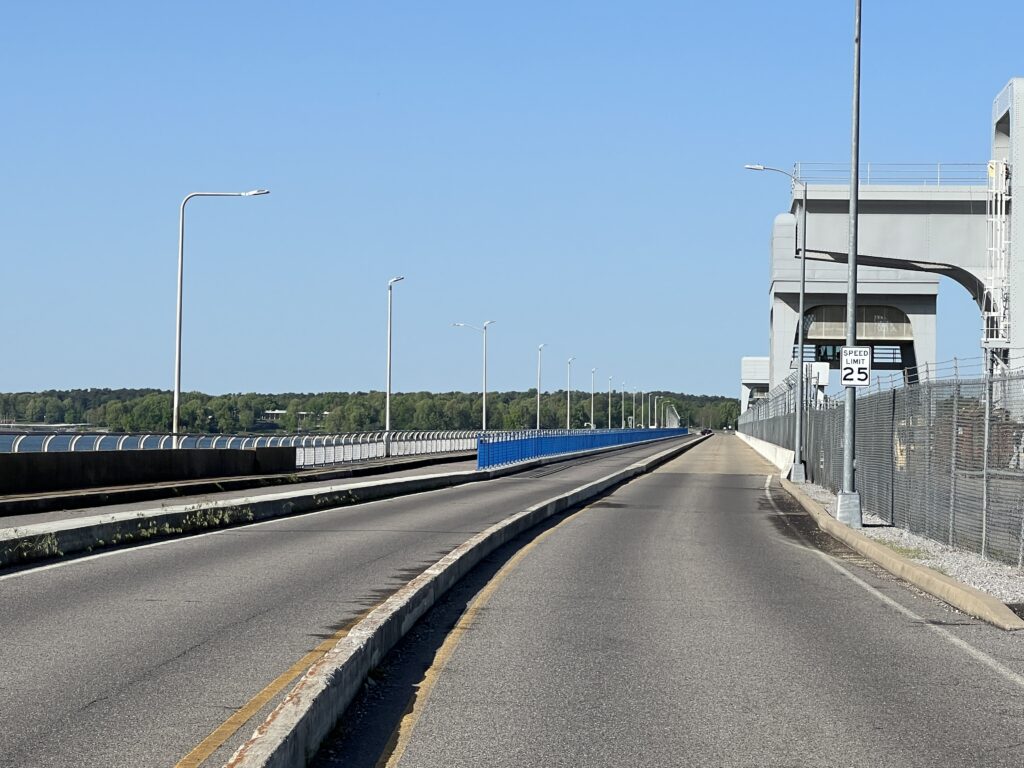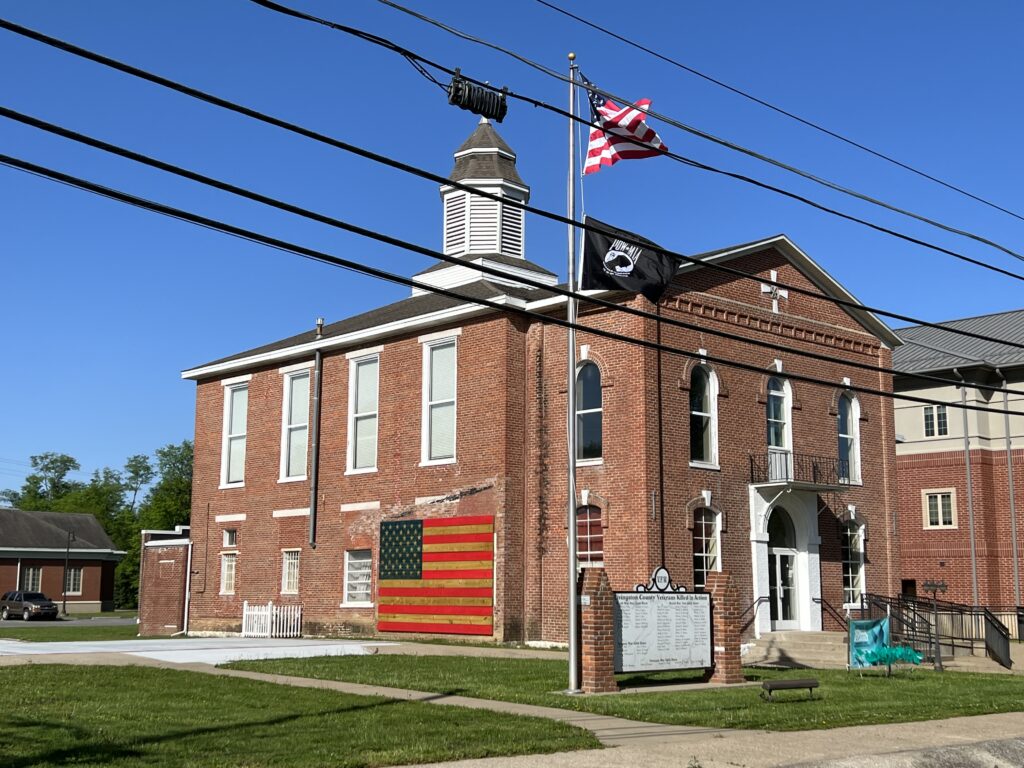 We drove a portion of the Trail of Tears, a National Historic Trail that remembers the survival and challenges of the Cherokee people who were removed from their homeland in Georgia, Alabama and Tennessee and were forced to travel to what is now Oklahoma. Most of the travel occurred between 1838 and 1839.  The trail covers 5,043 miles across nine states, some of which I have traveled in years past.  The 2022 visit was in clear in Southwest Kentucky, and included a visit to Mantle Rock Nature Preserve.  It includes a 30-foot high natural sandstone arch/bridge that spans 188 feet, making it one of the longest natural bridges in the United States.  Sometime in the winter of 1838 nearly 1,760 Cherokee had to spend about two weeks at Mantle Rock waiting for the Ohio River to become passable.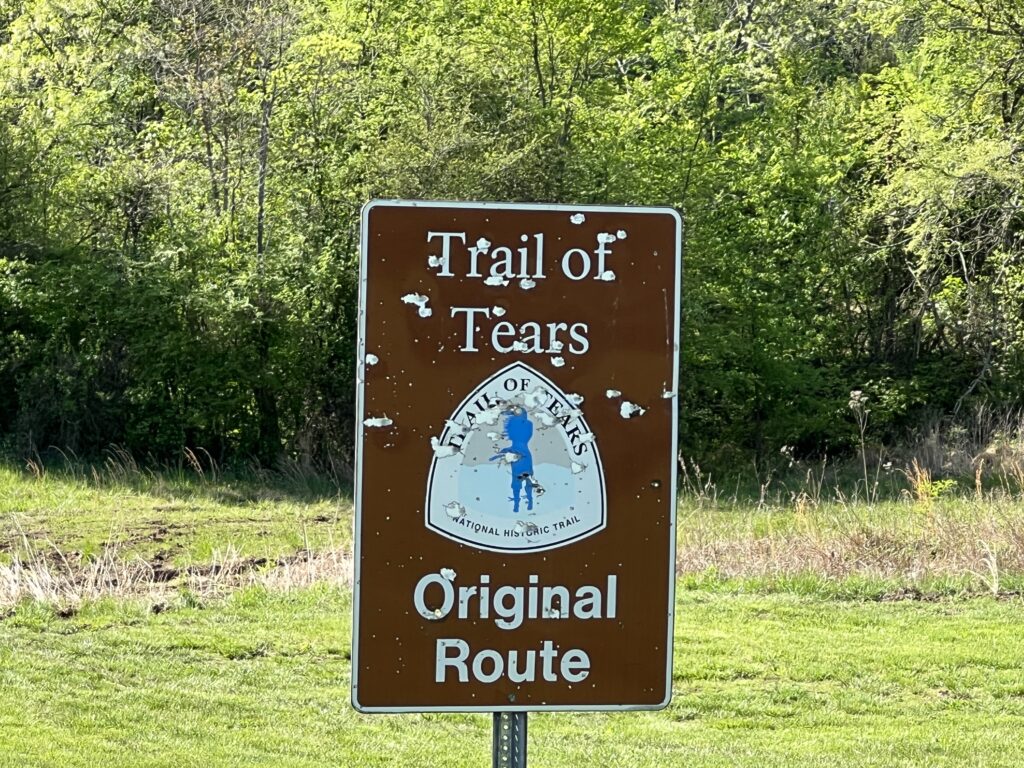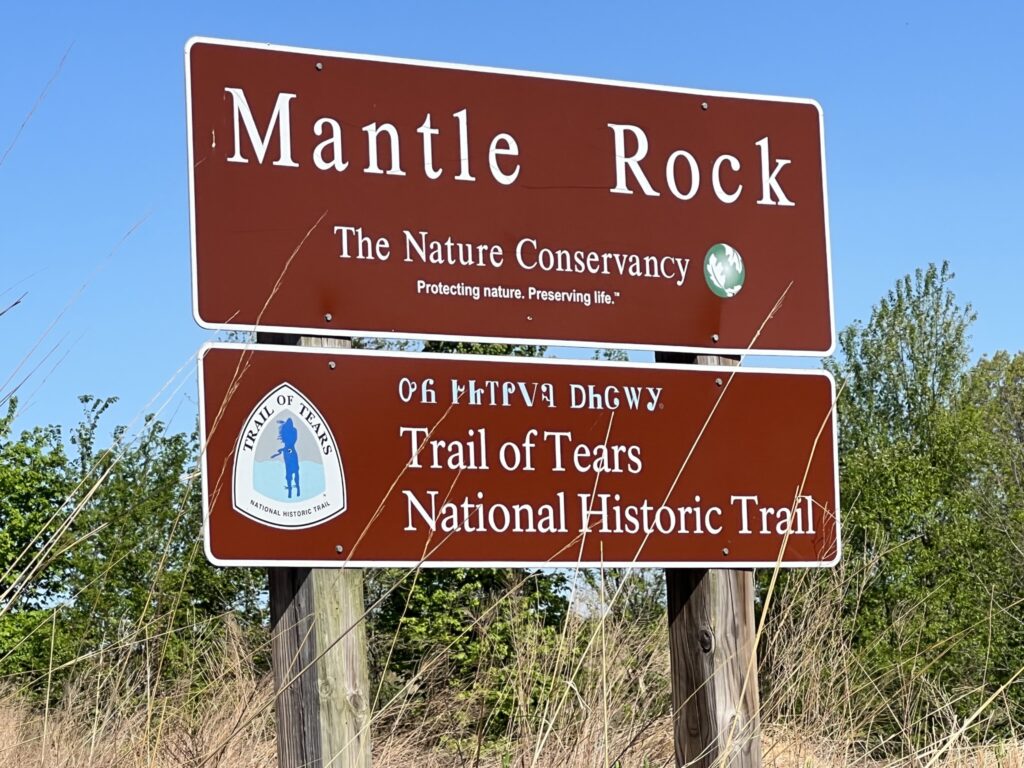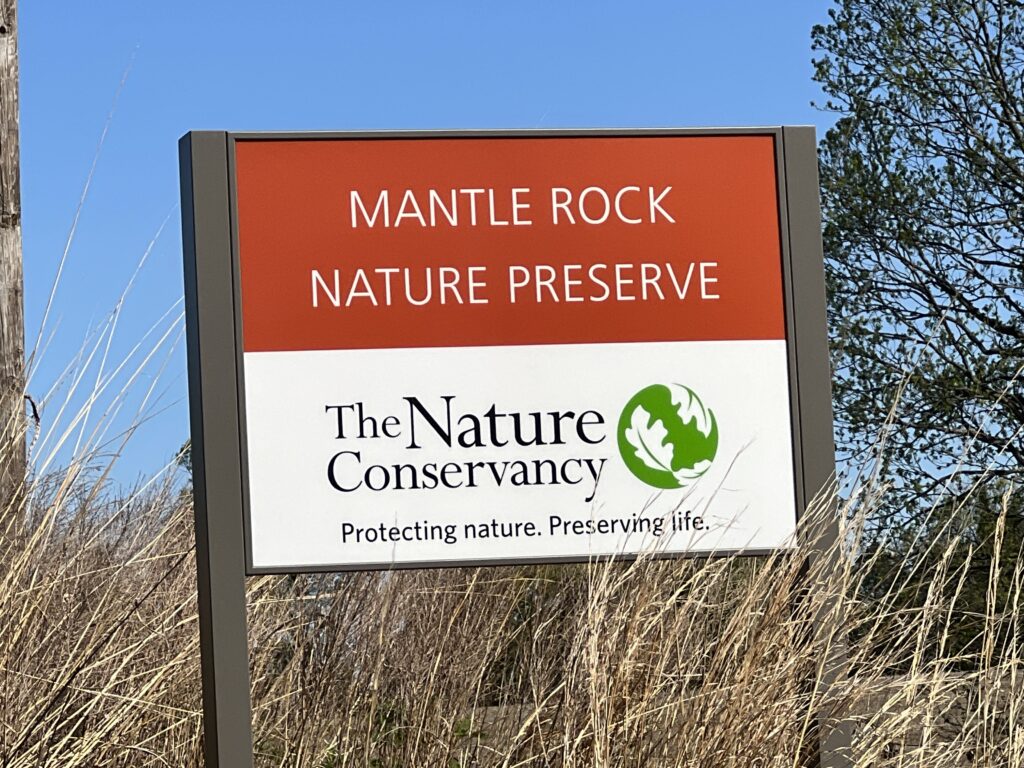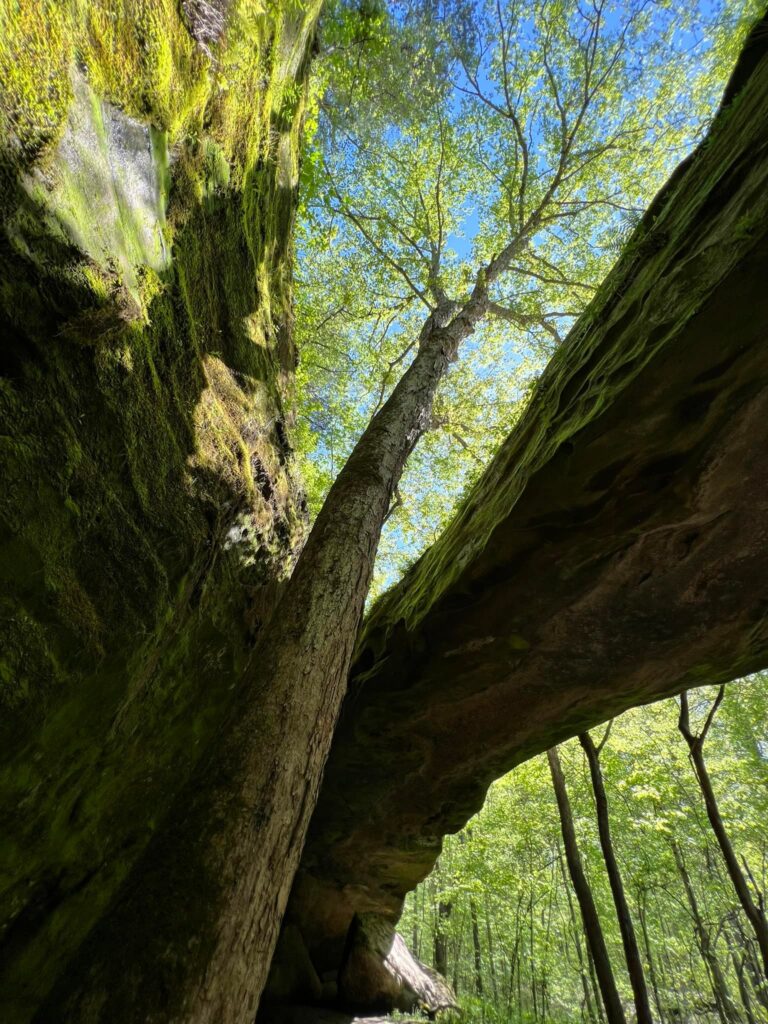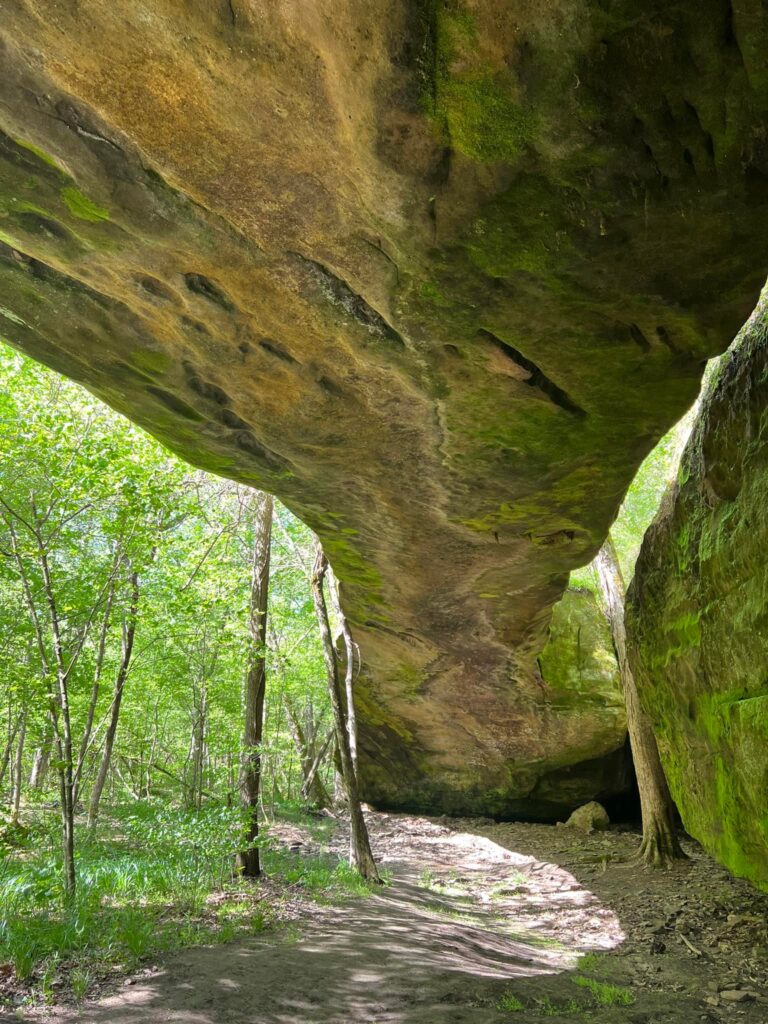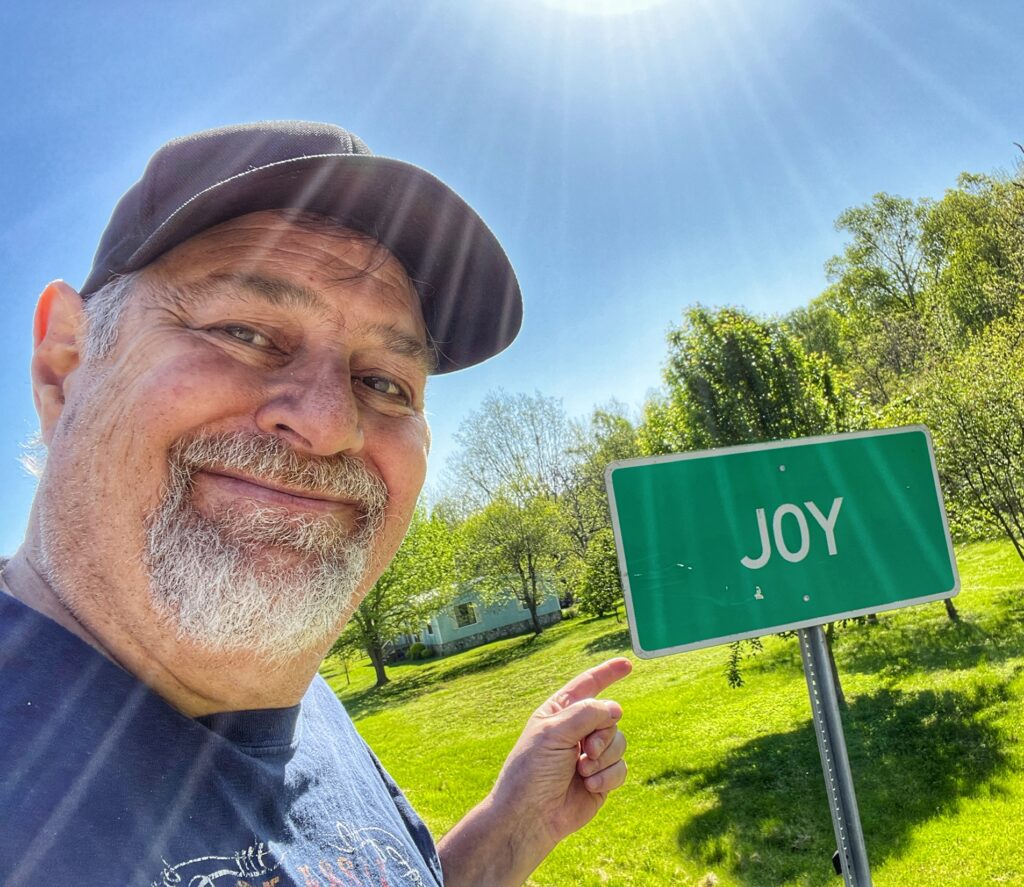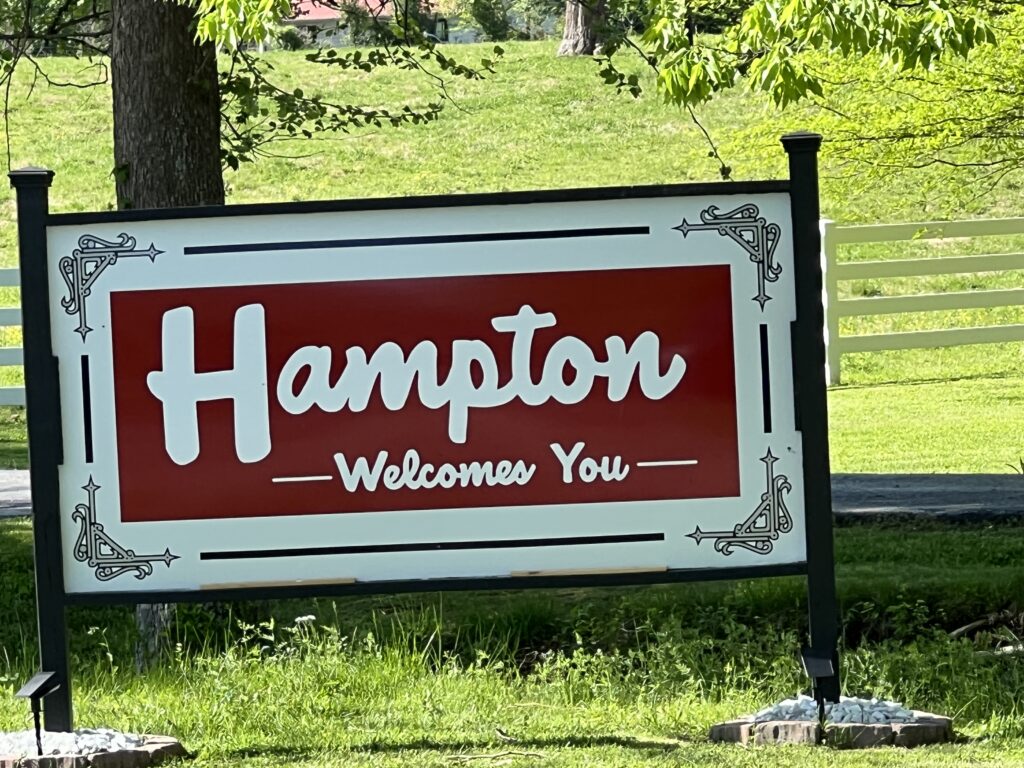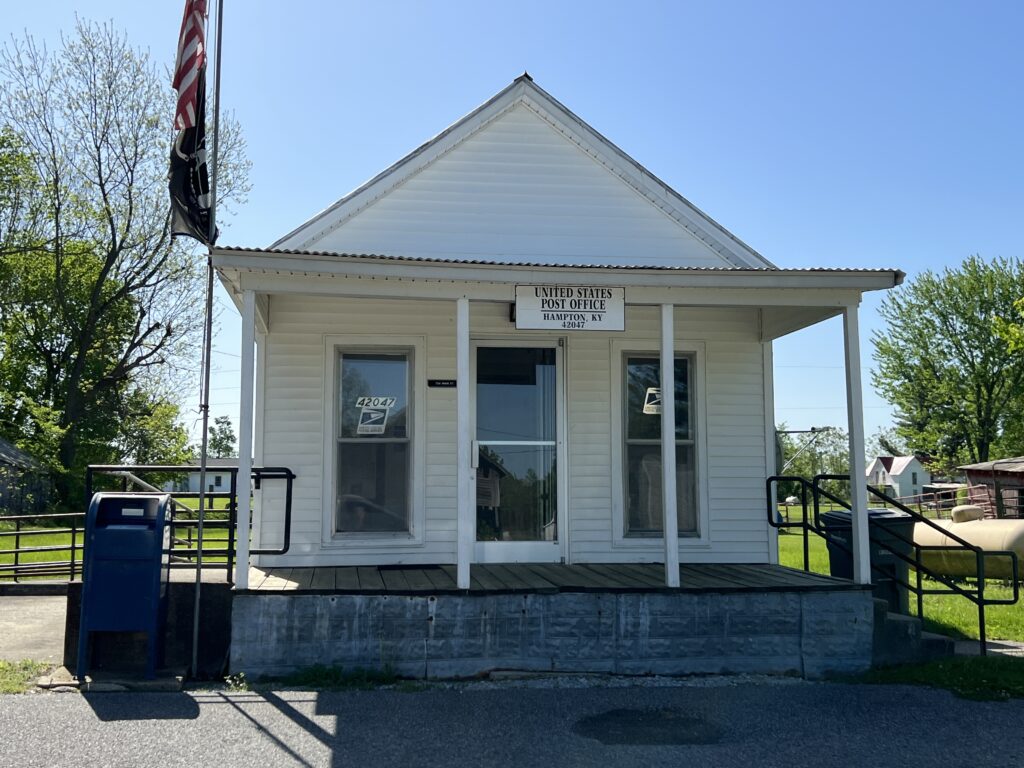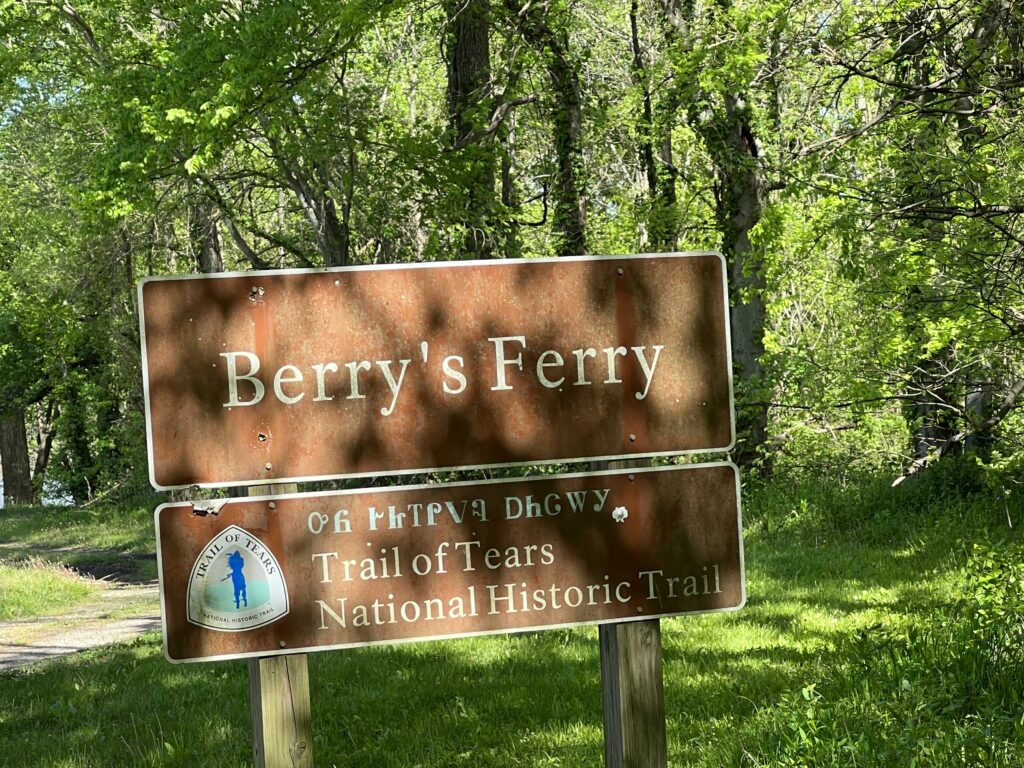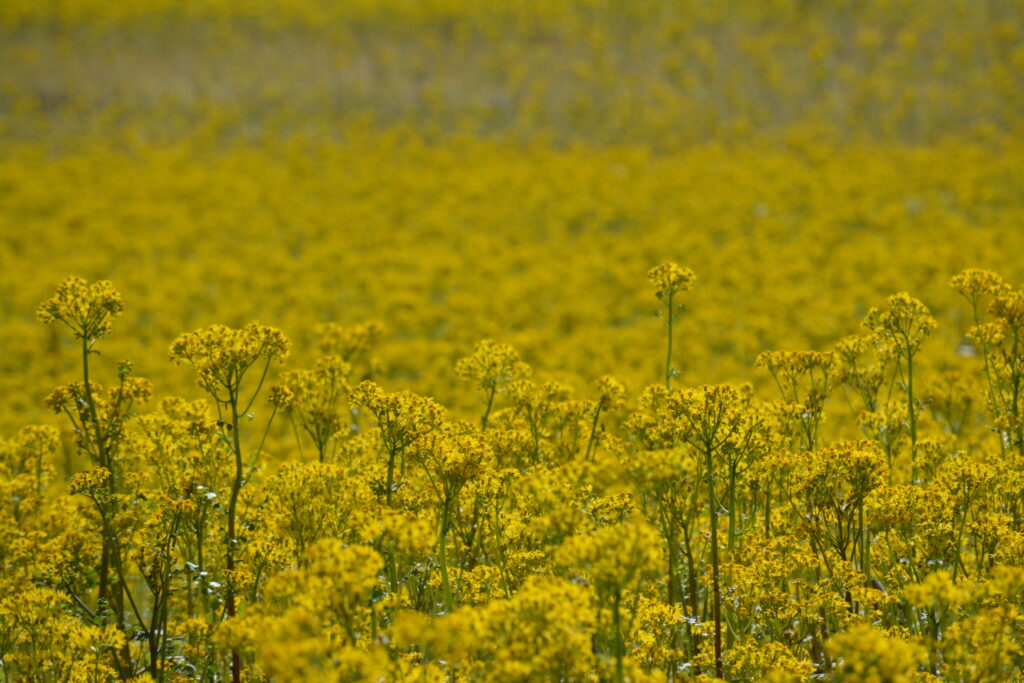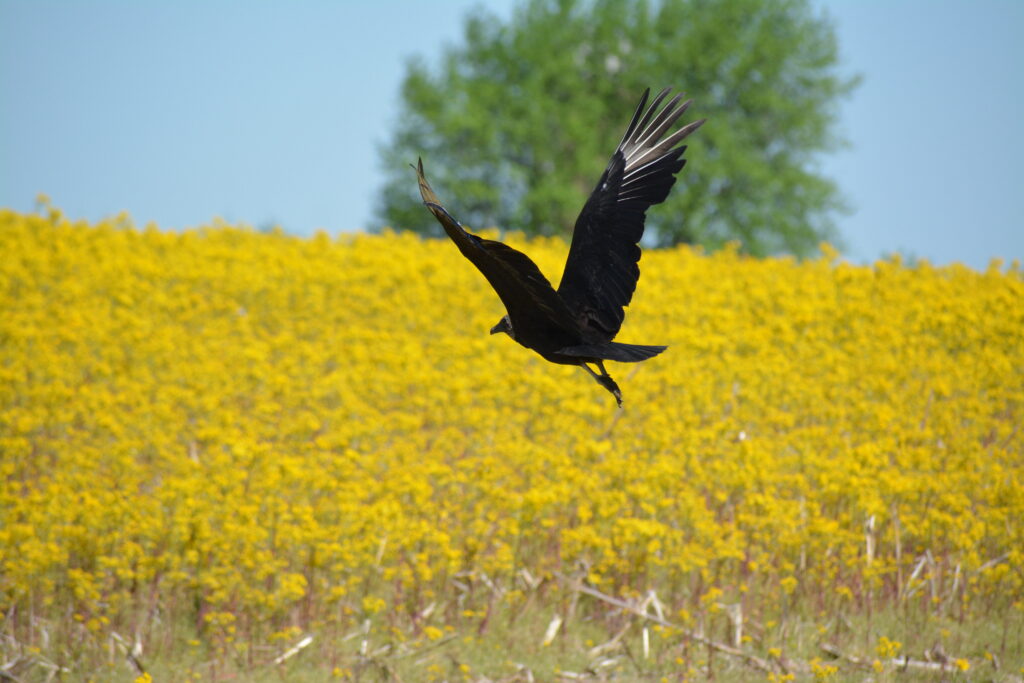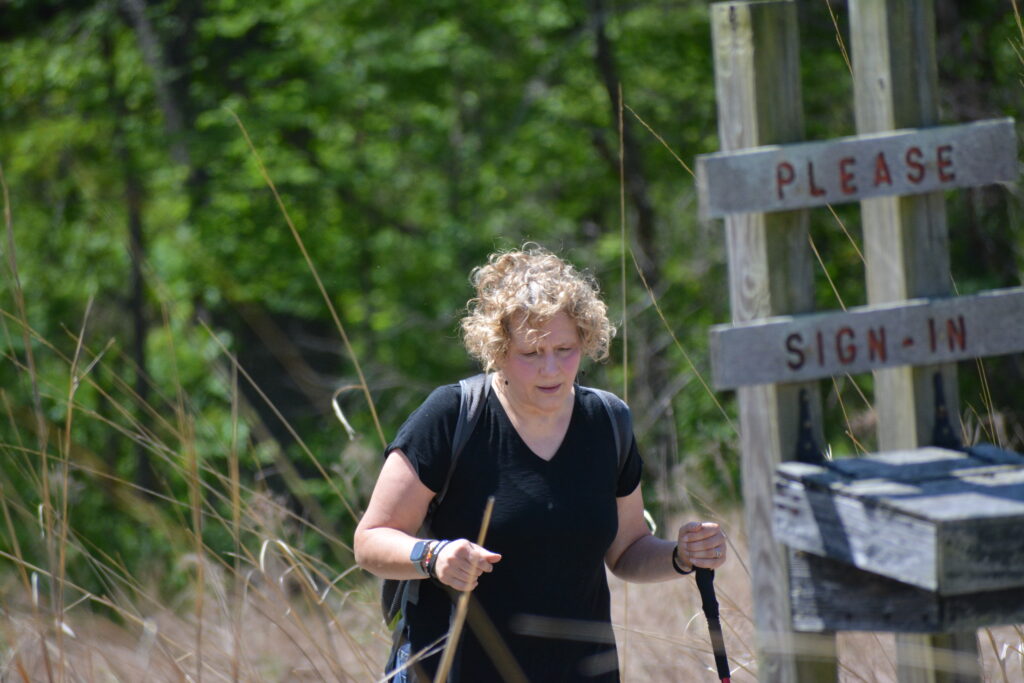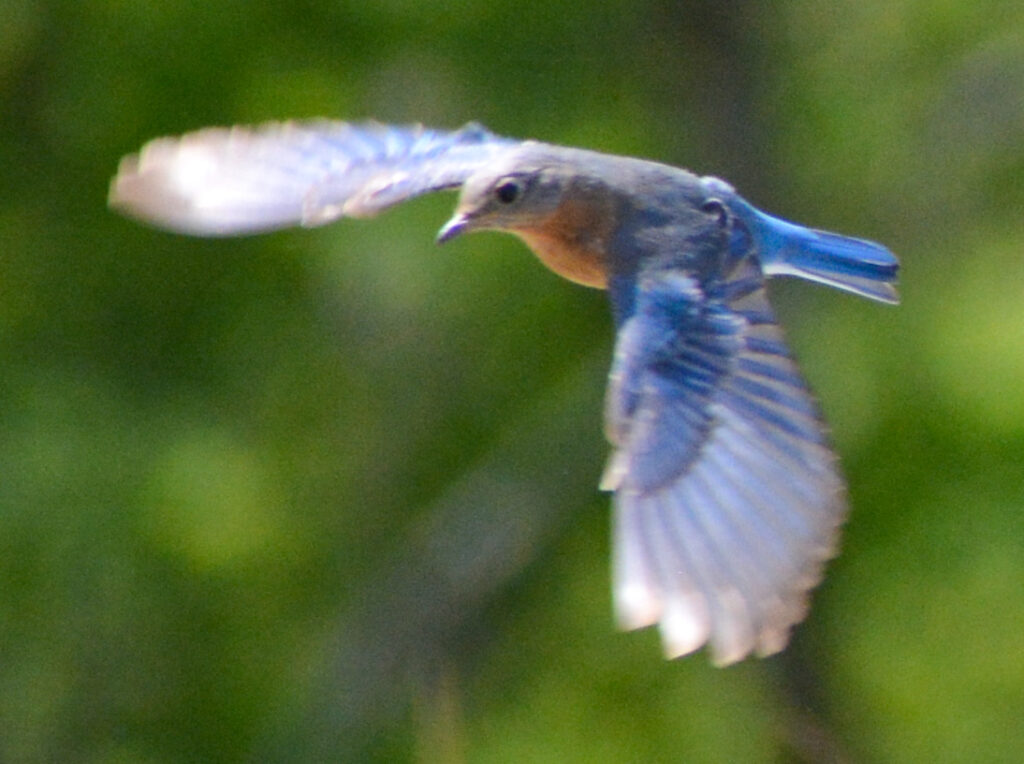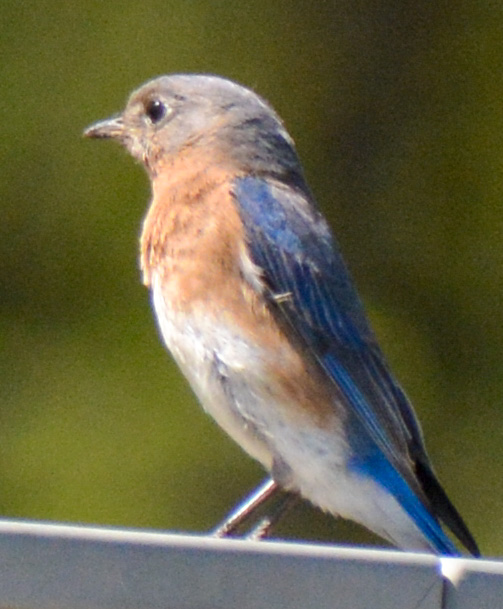 Along the route we also stopped in Salem and Princeton, Kentucky, among other places.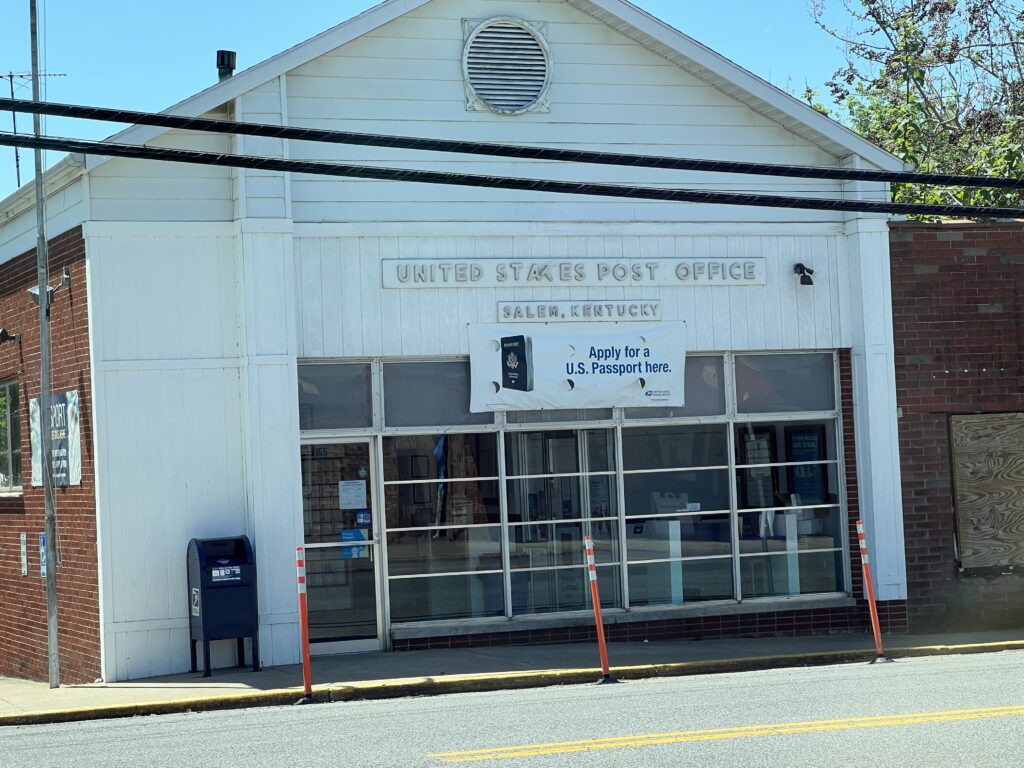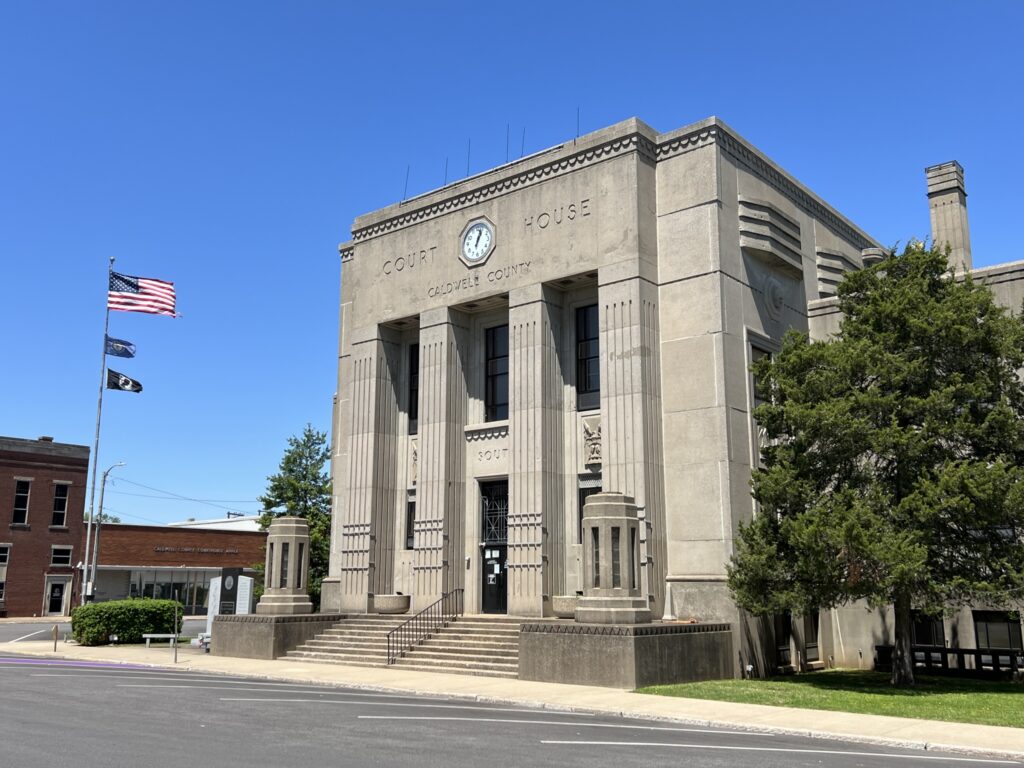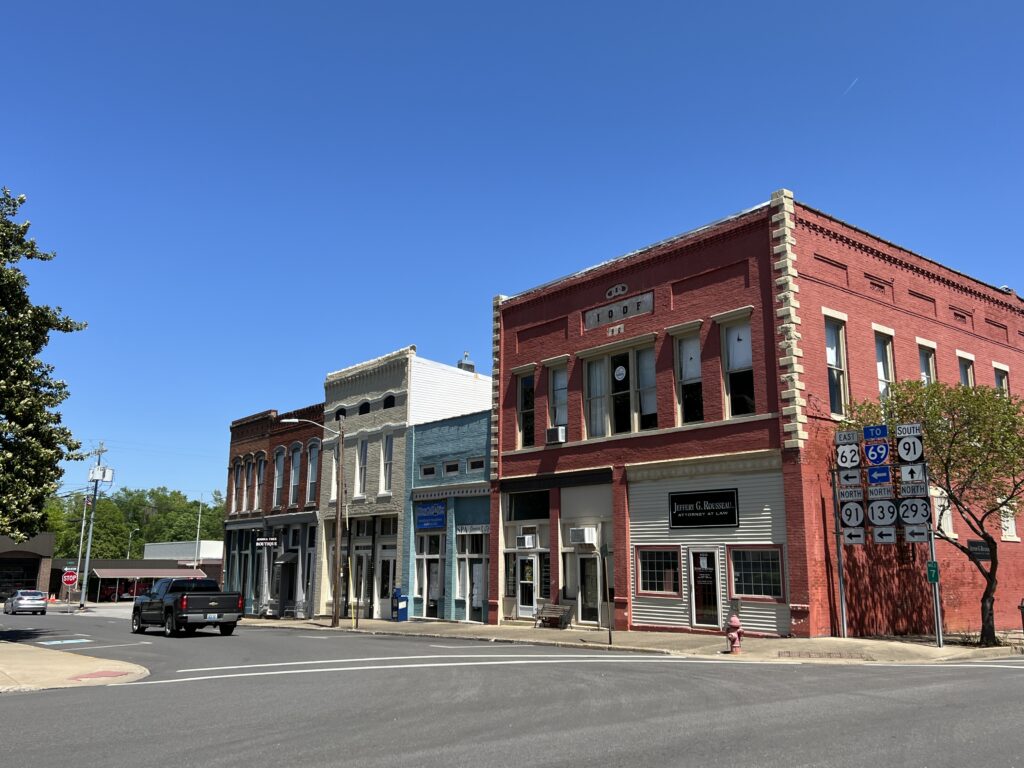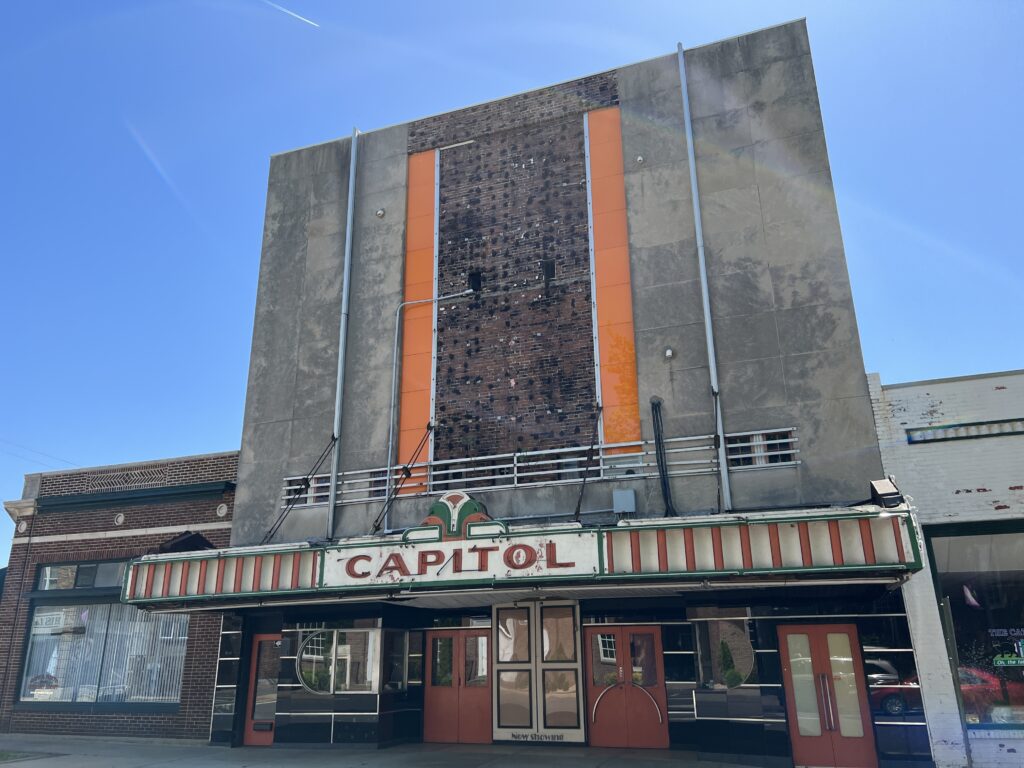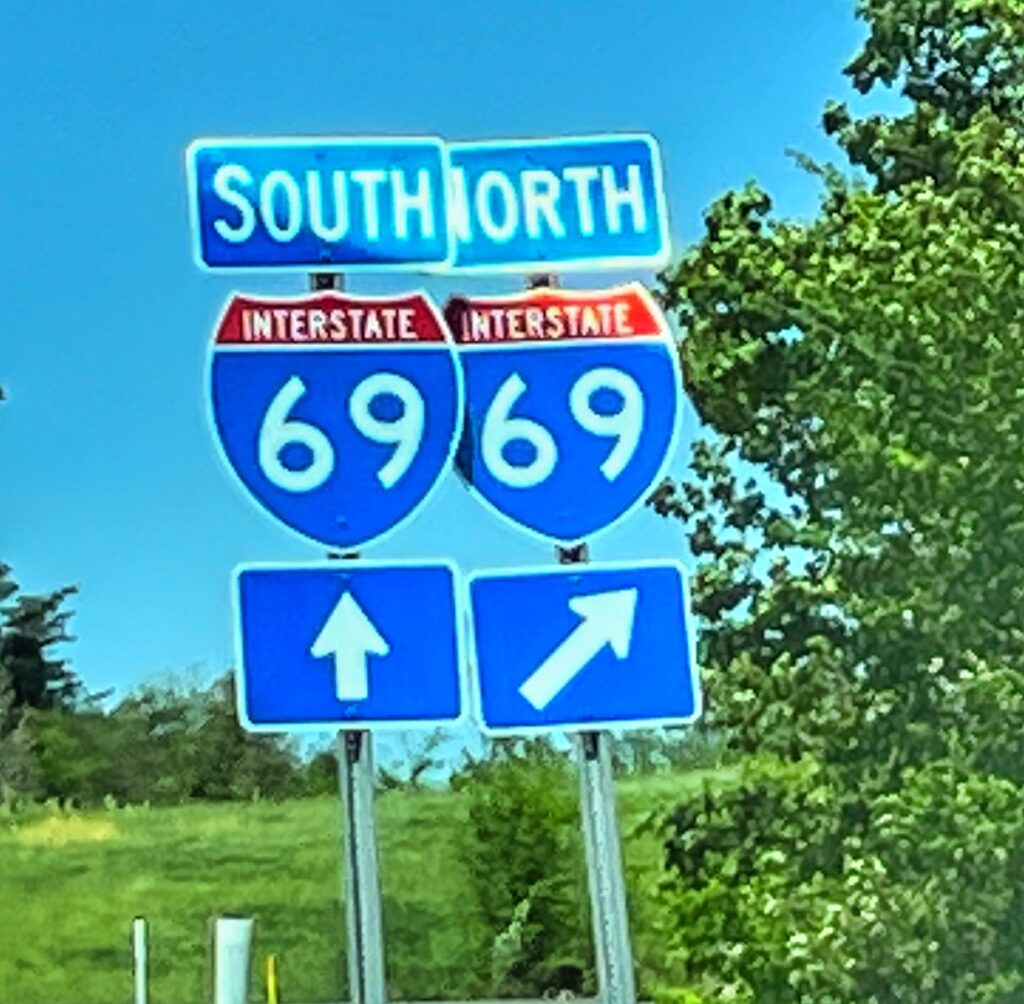 We spent a nice weekend at Carter Caves State Resort park and she hiked some of the trails and visited some arches there. While she was hiking, I decided to look around a bit more than I had in the past.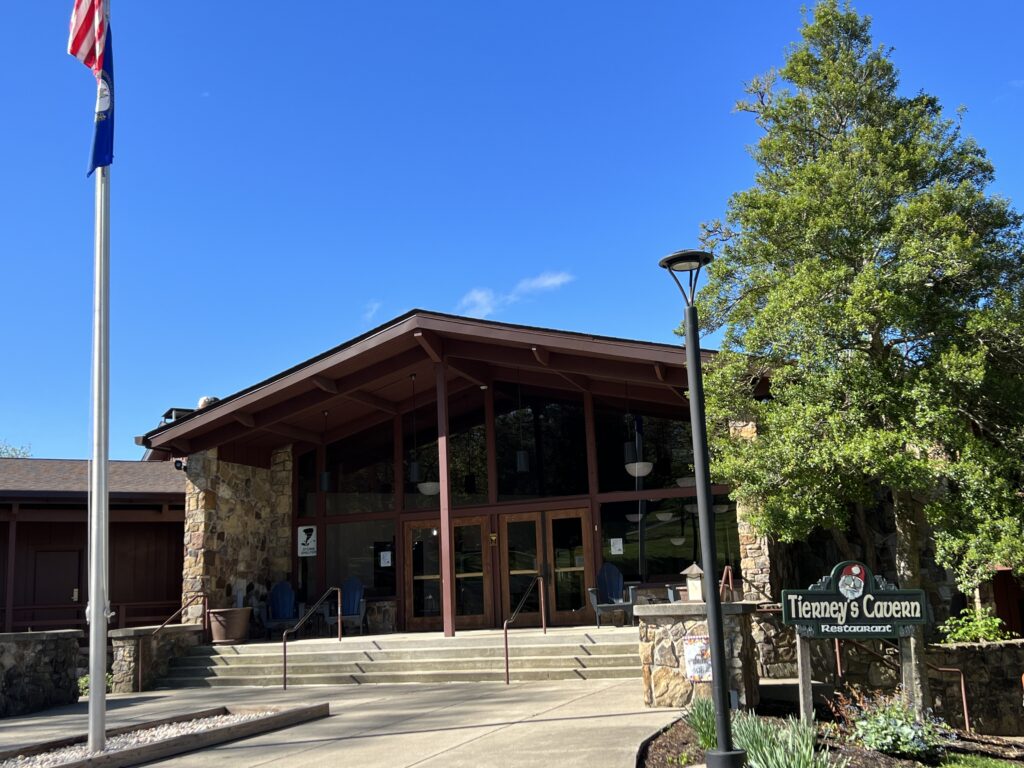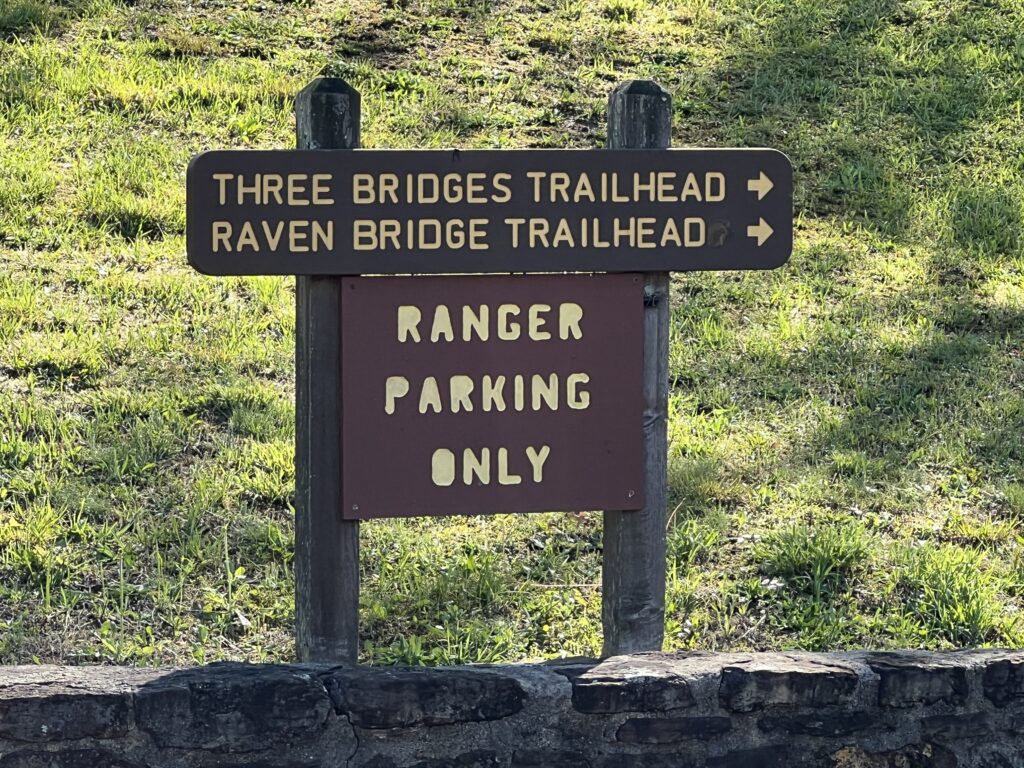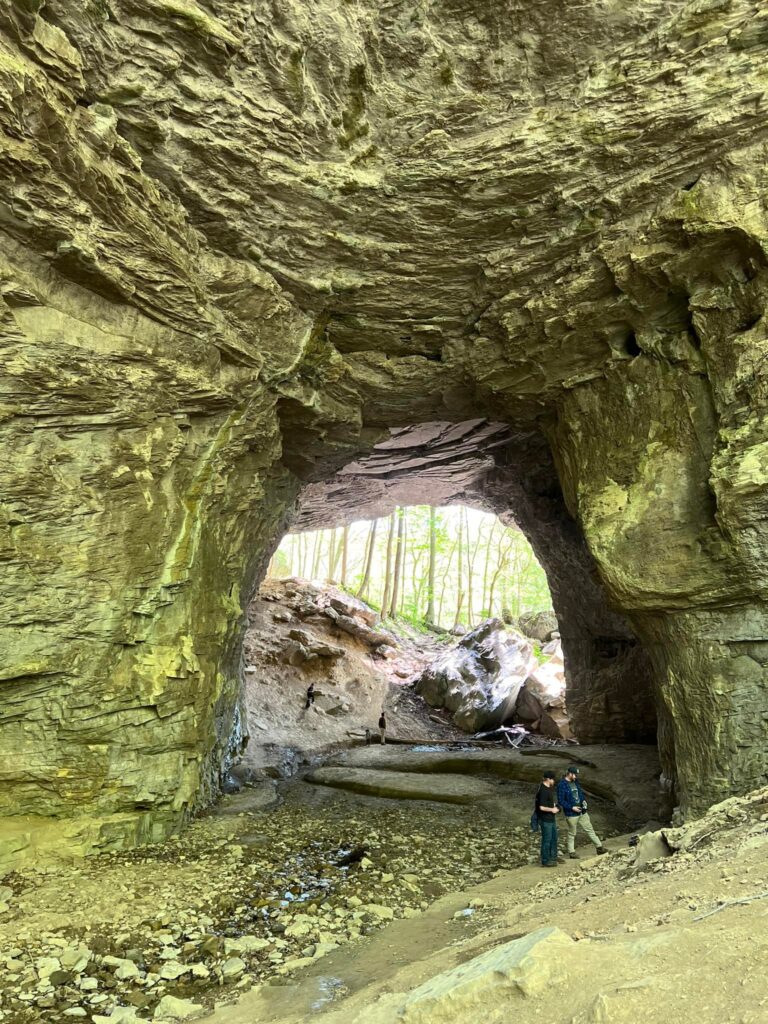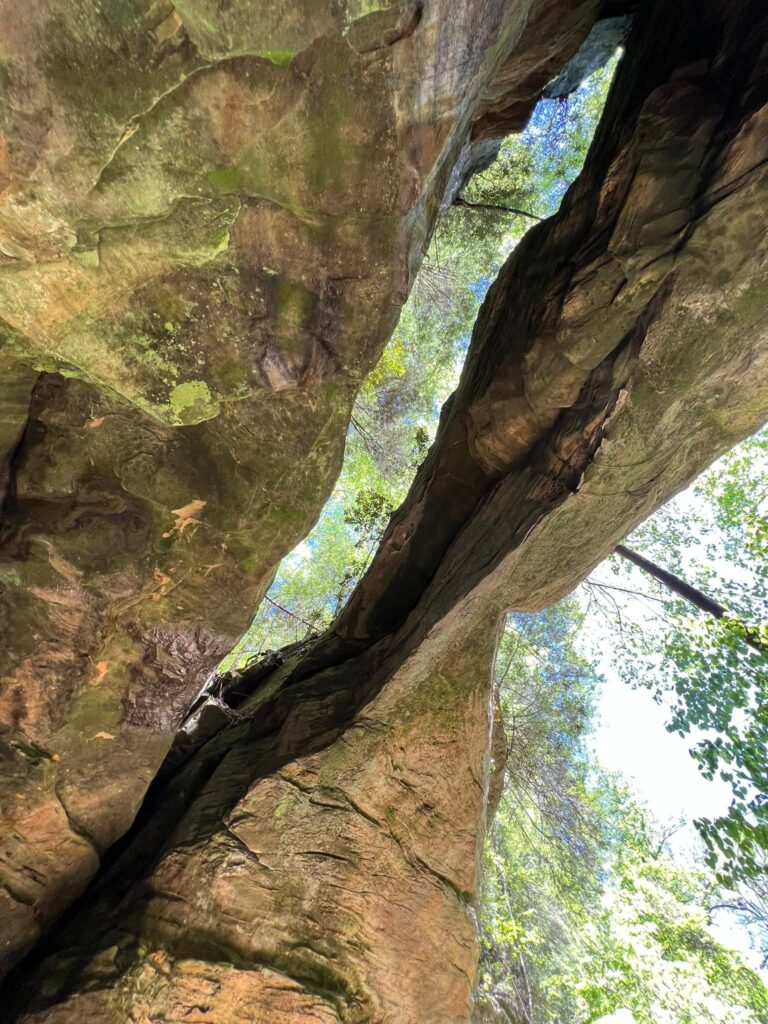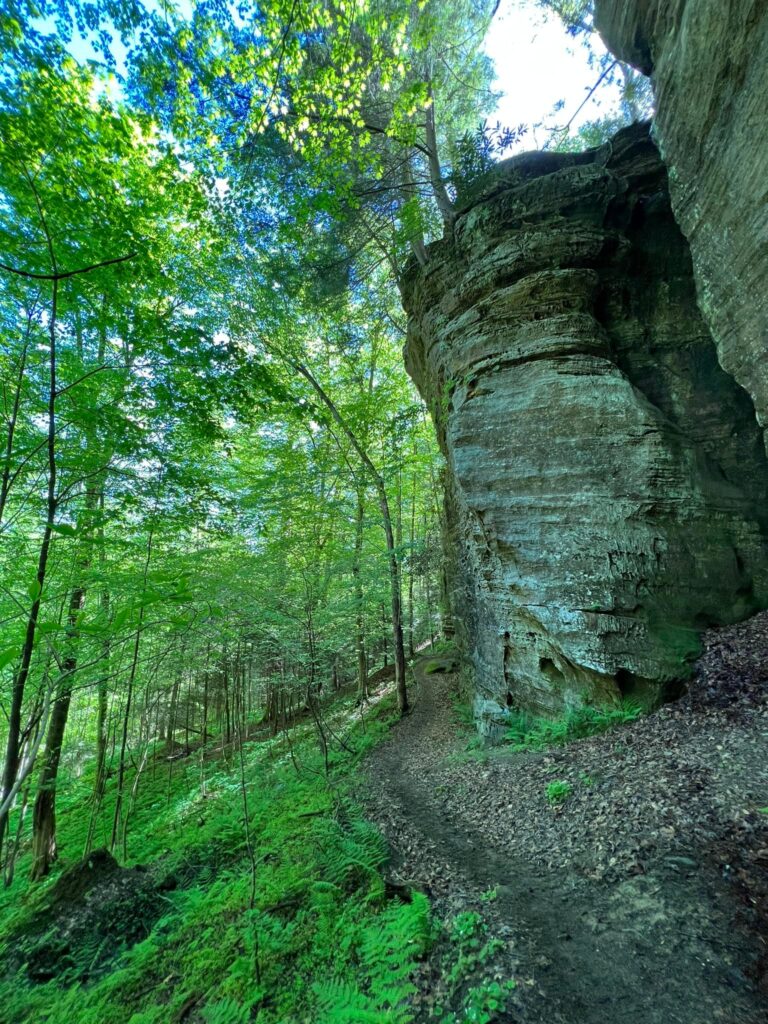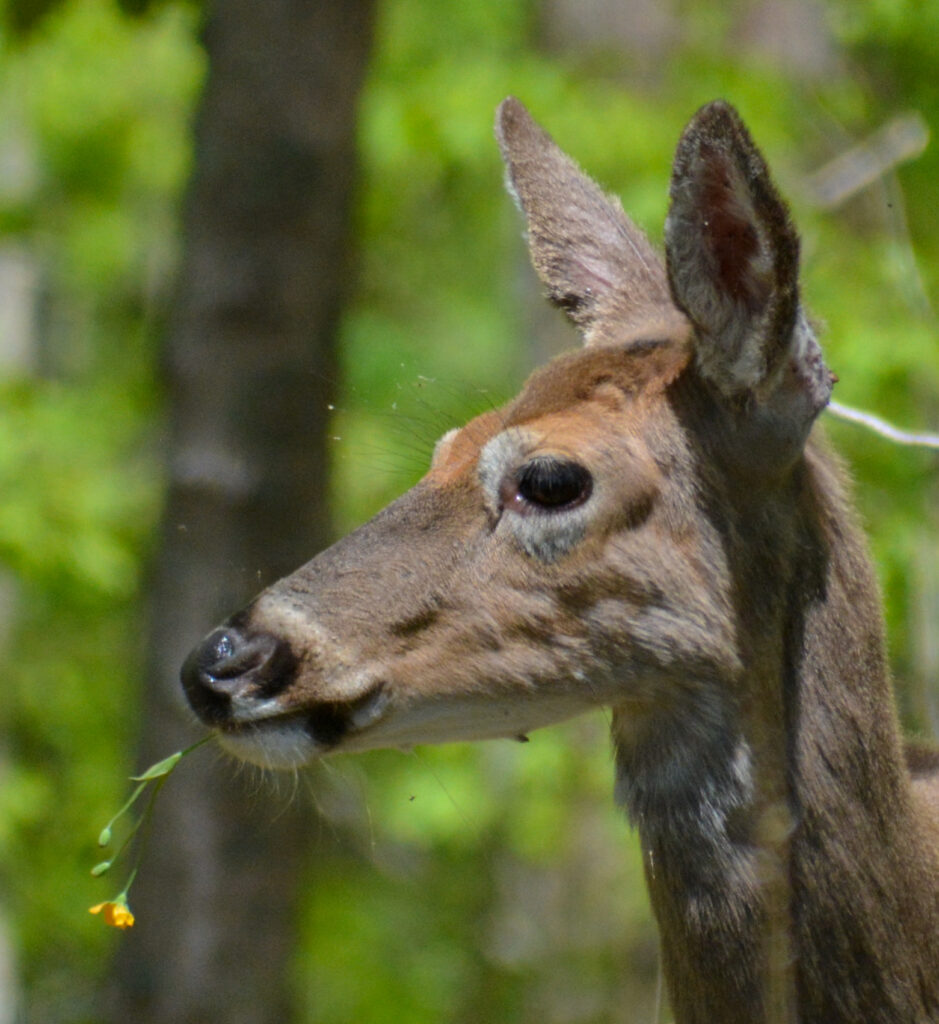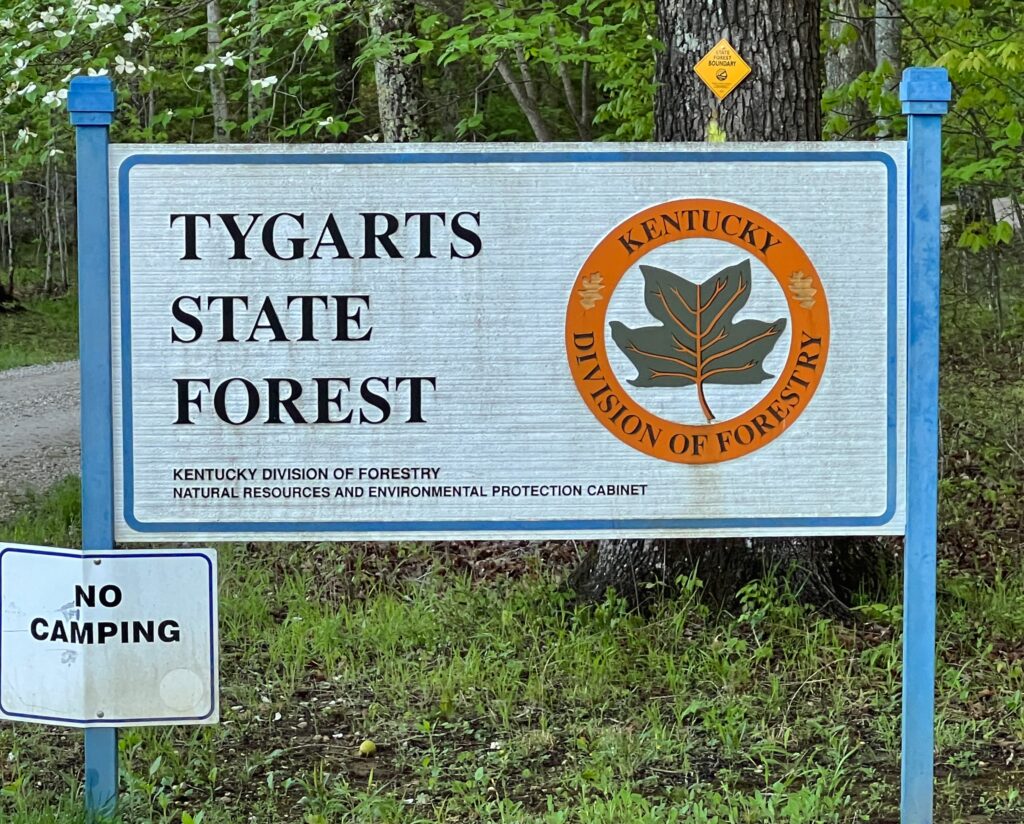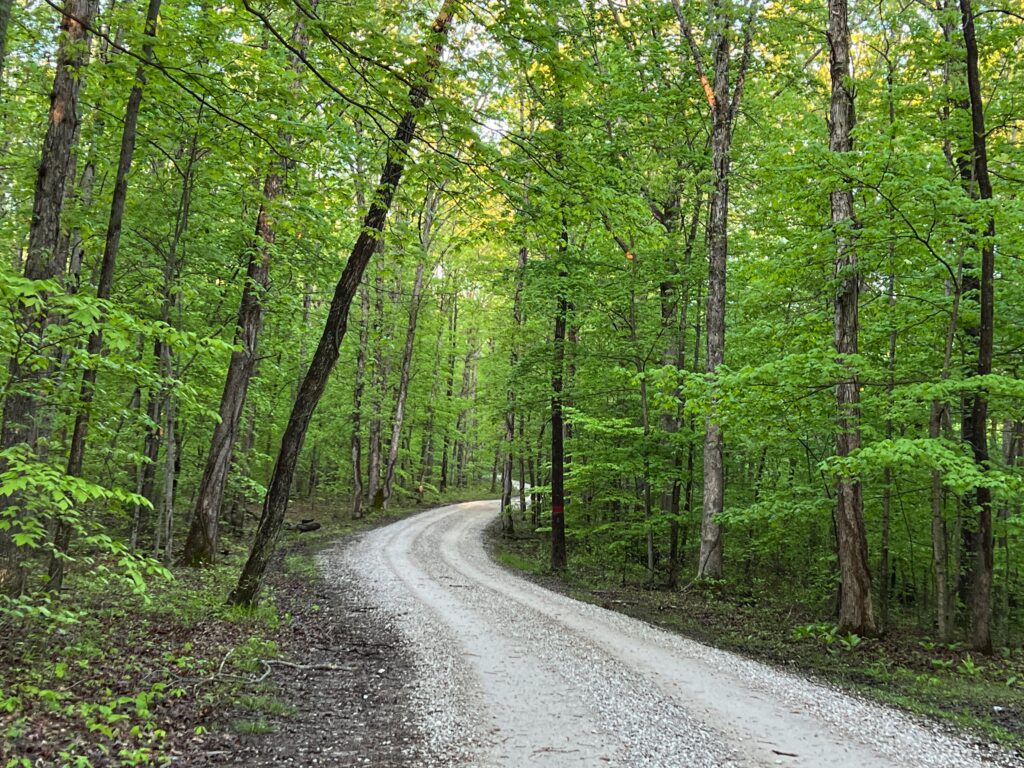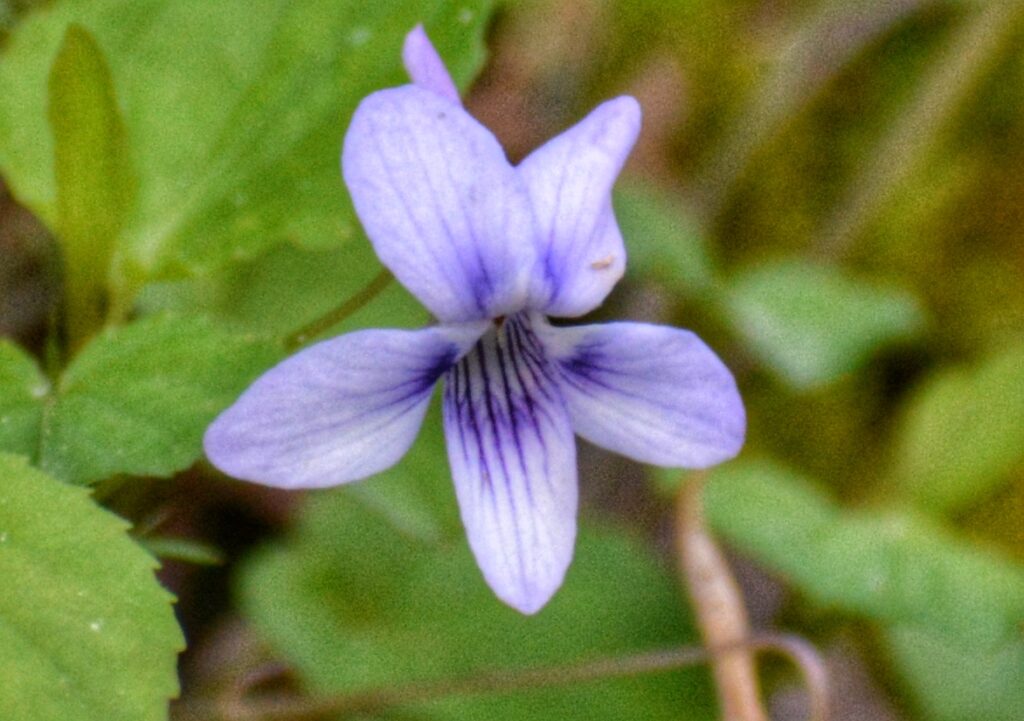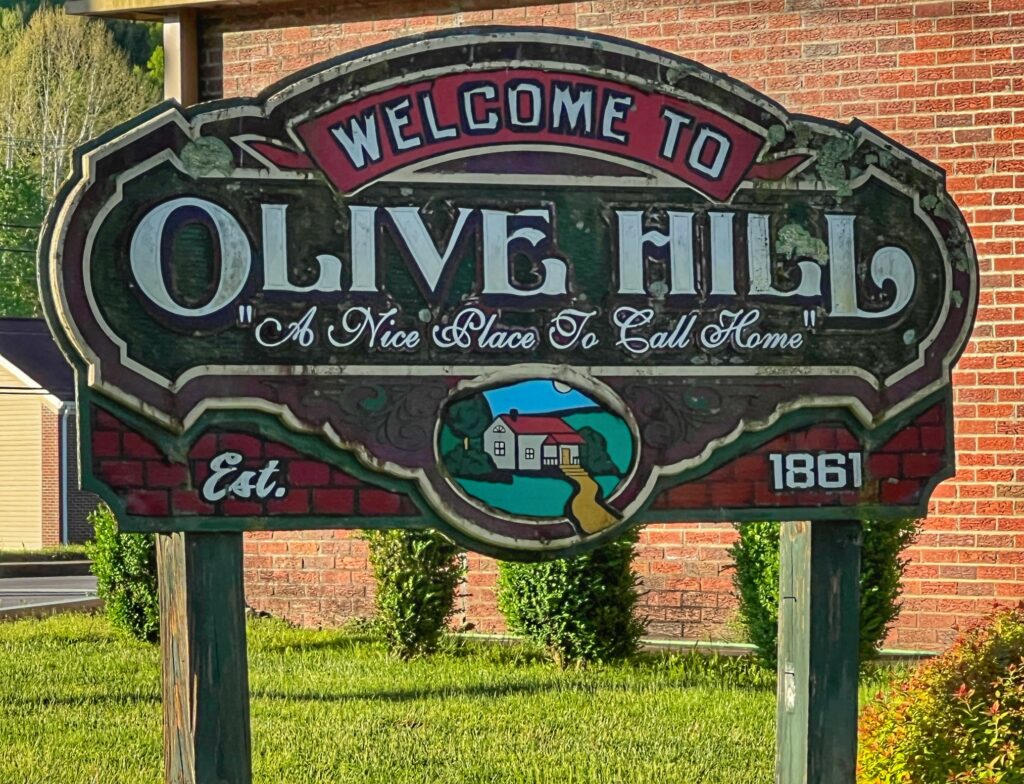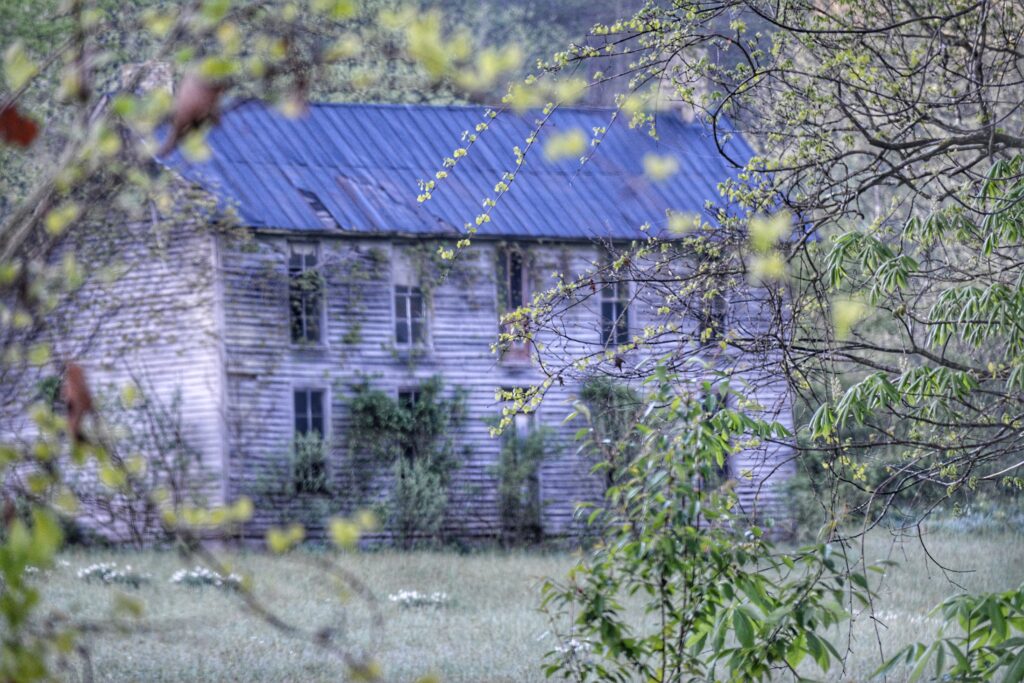 After Carter Caves we did a quick swing by the Minor Clark Fish Hatchery near Morehead in hopes of seeing an eagle or two.  It was a beautiful afternoon. No luck with the big birds, but the ponds were colorful with yellow wildflowers on the fringes and a lovely reflection.
The following weekend we took another trip to Red River Gorge for Julianne to hike to another arch.  This time she visited Rock Bridge Arch, Cascade Falls and Whittleton Arch.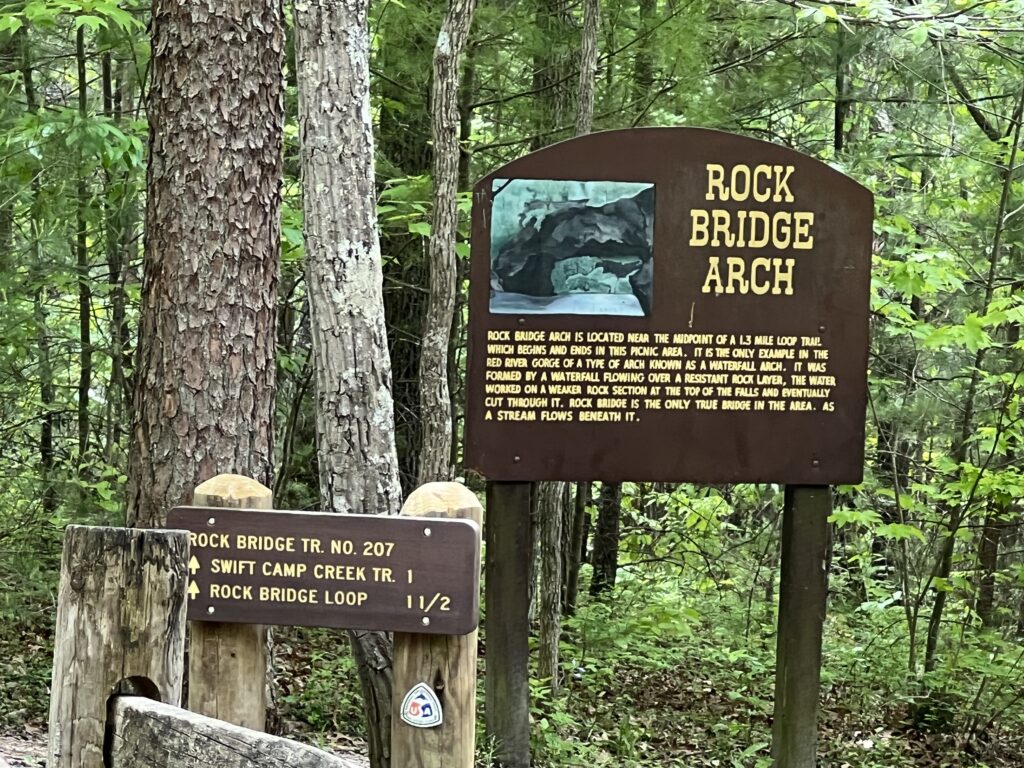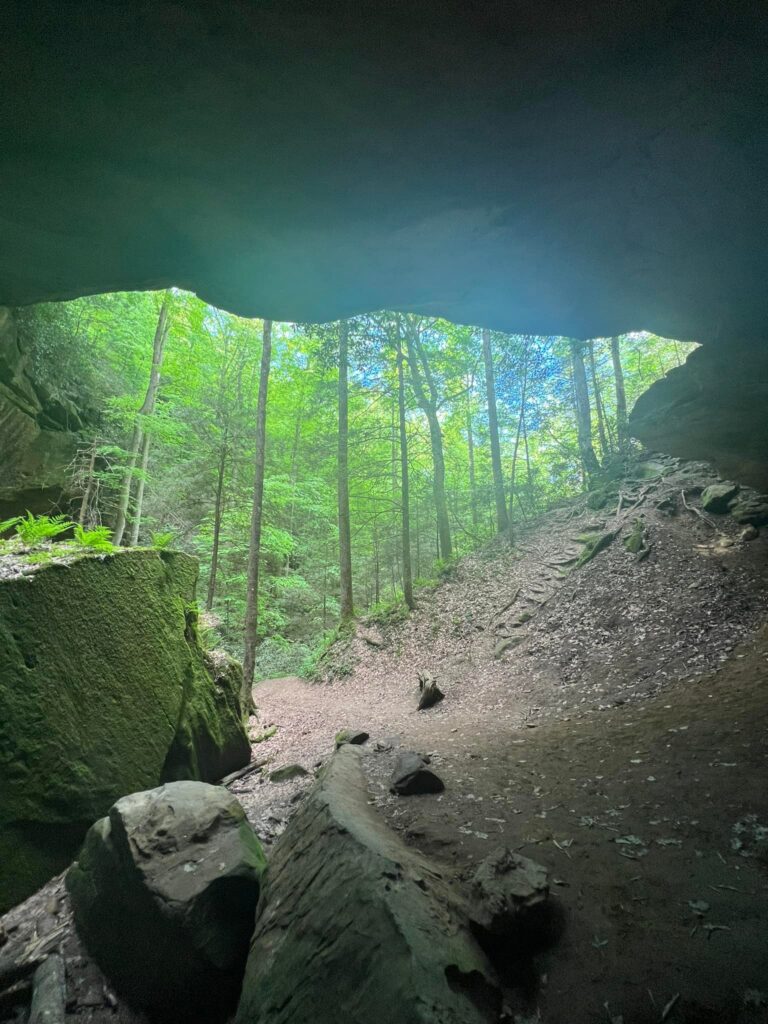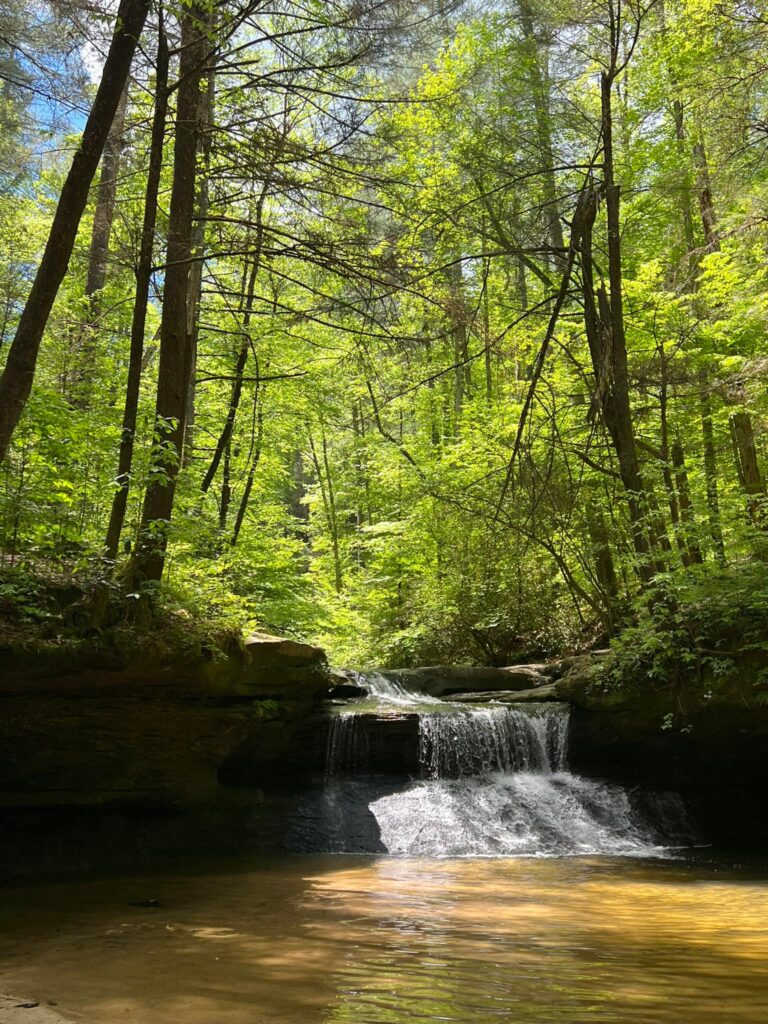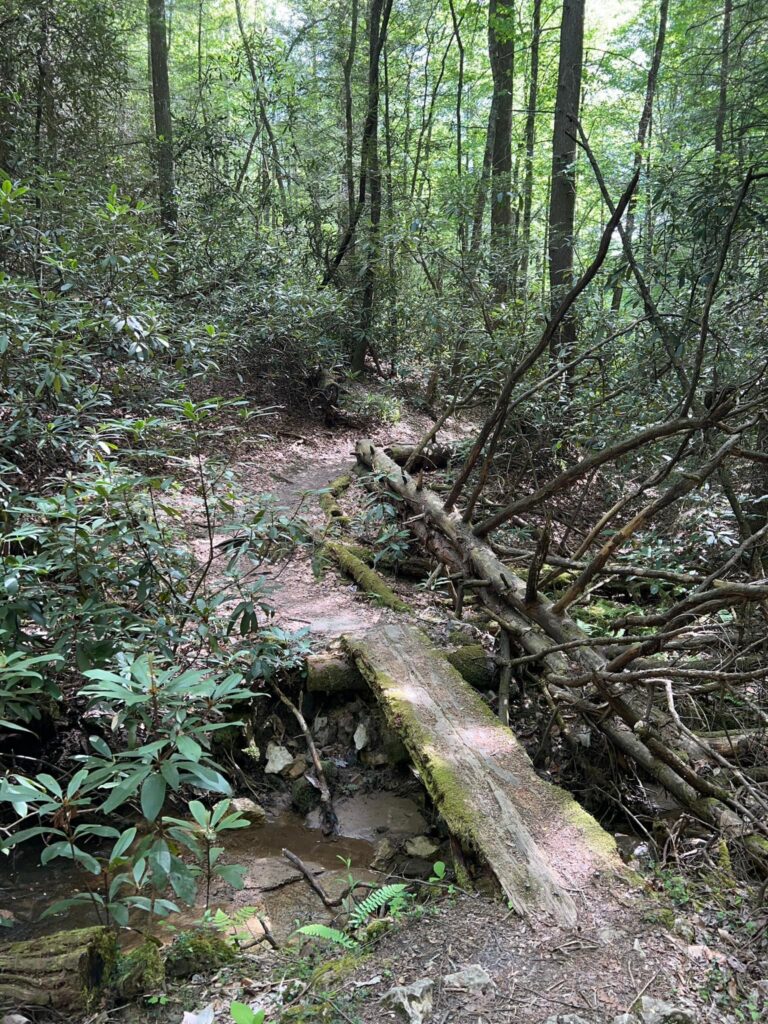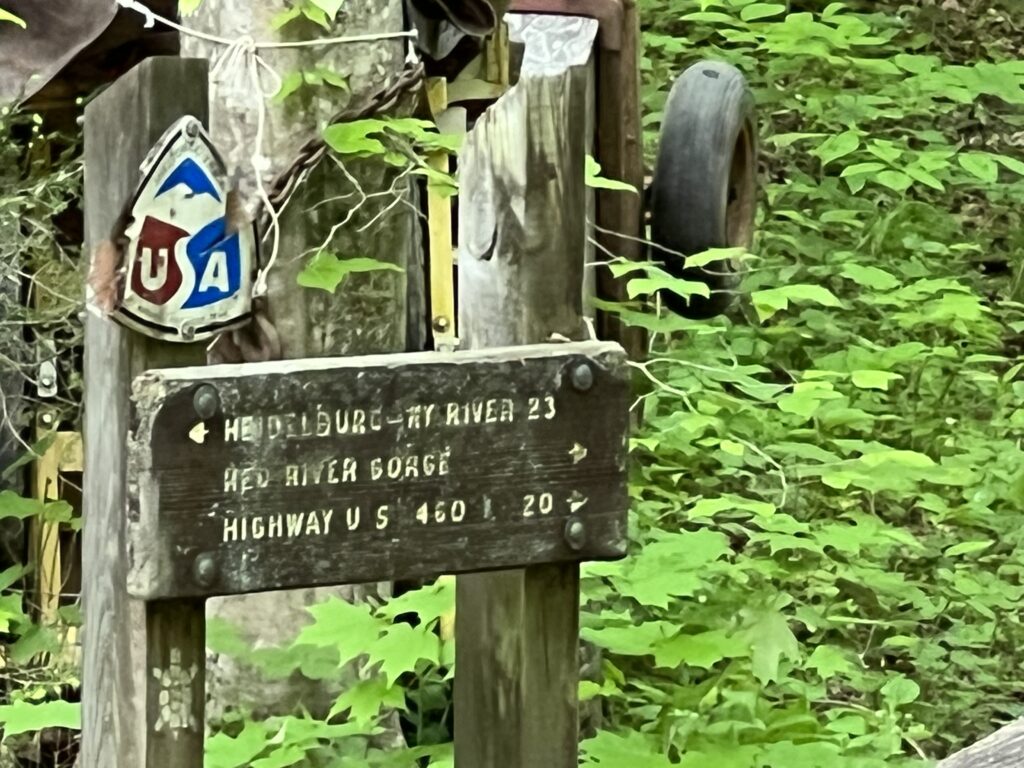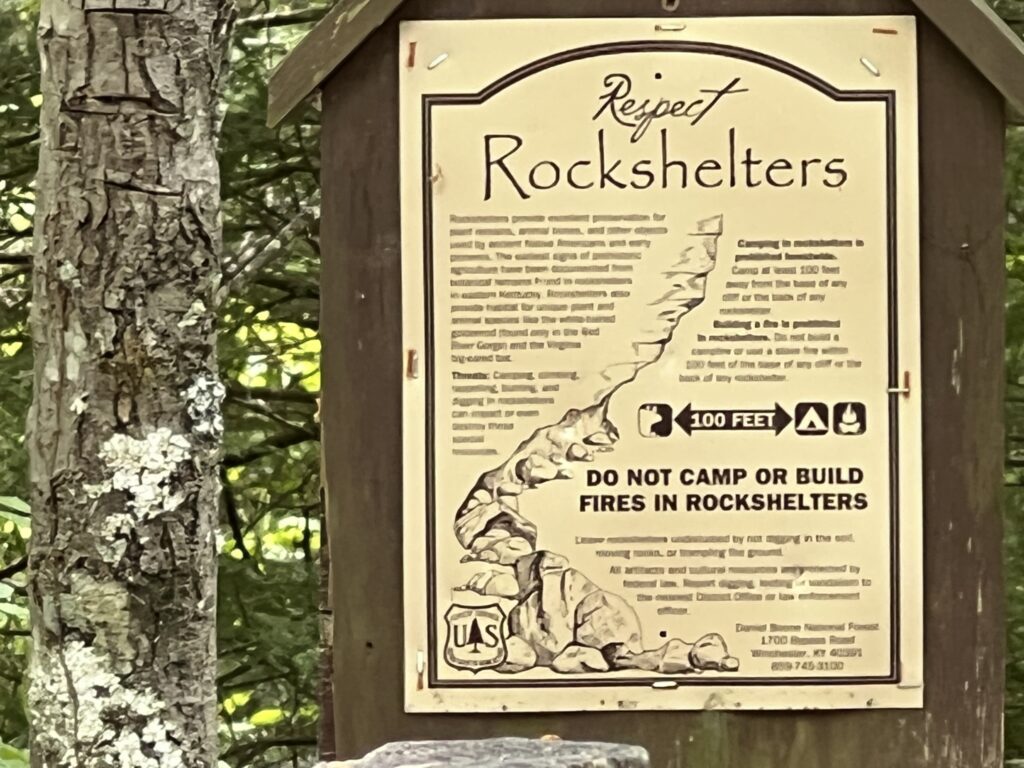 A couple of days after the Rock Bridge visit, we had the opportunity to take a trip to Mt. Vernon, Kentucky in Rockcastle County to visit the Great Saltpetre Cave Preserve, which is only open one weekend in May per year for tours and managed by The Rockcastle Karst Conservancy.  This limestone cave was once mined for saltpetre and is preserved for historical purposes.  It was first discovered in 1798 and by 1804 was being mined for saltpetre. This was blended with sulfur and charcoal to produce gunpowder.  By 1815 the mining had stopped as much cheaper product was brought in from India.   Julianne took the 2 hour tour and it was well worth the visit.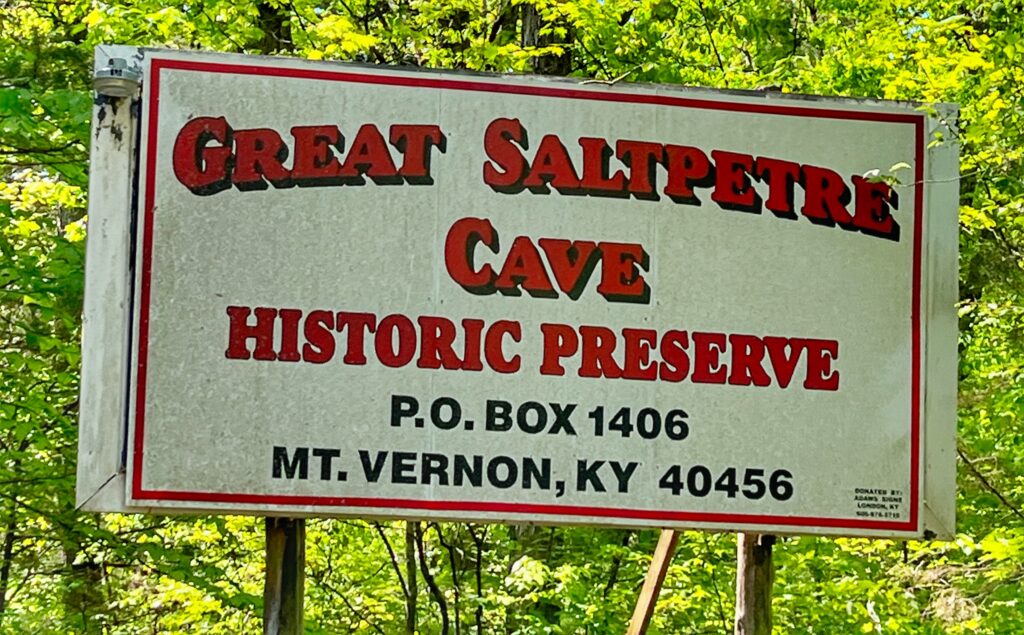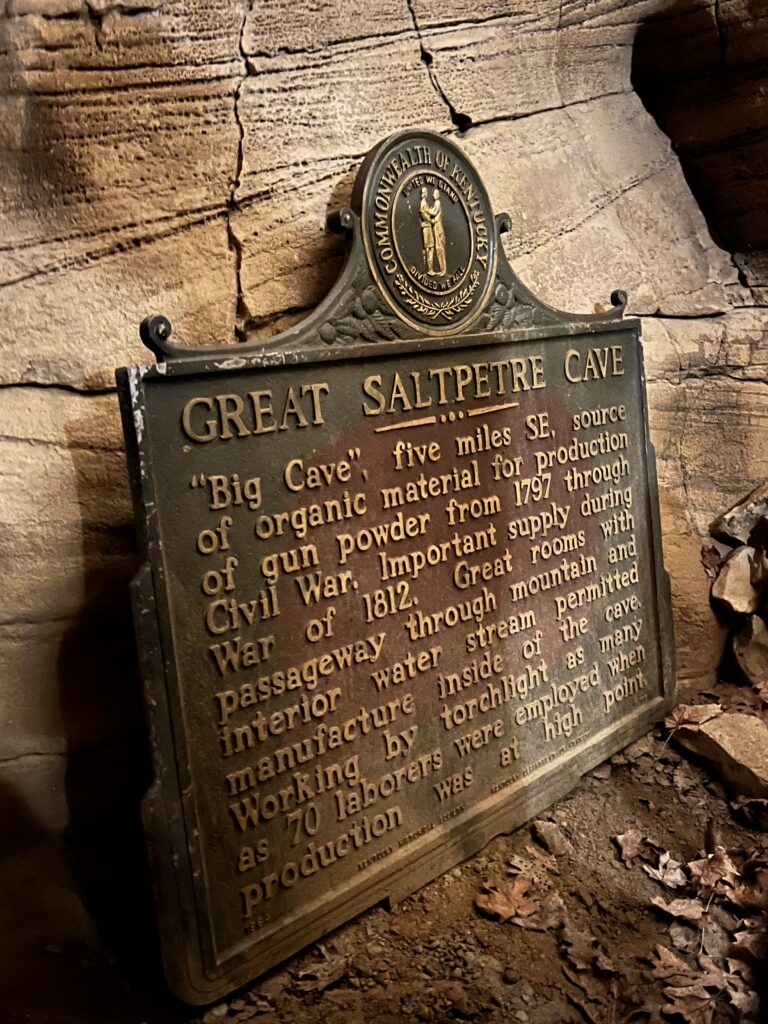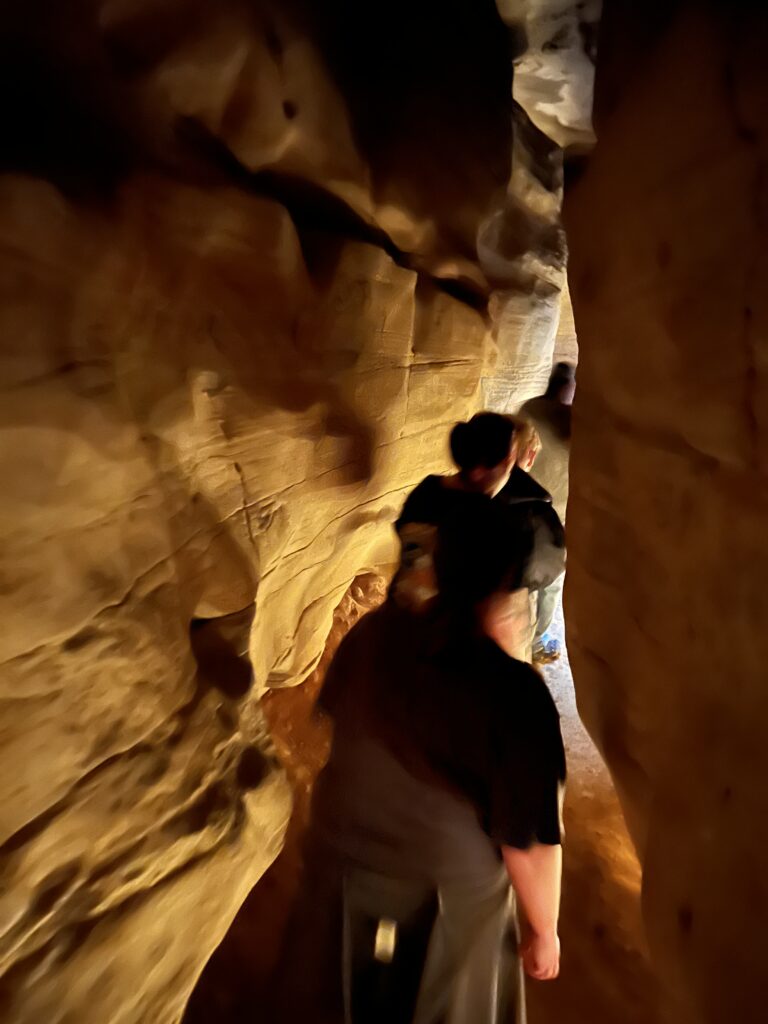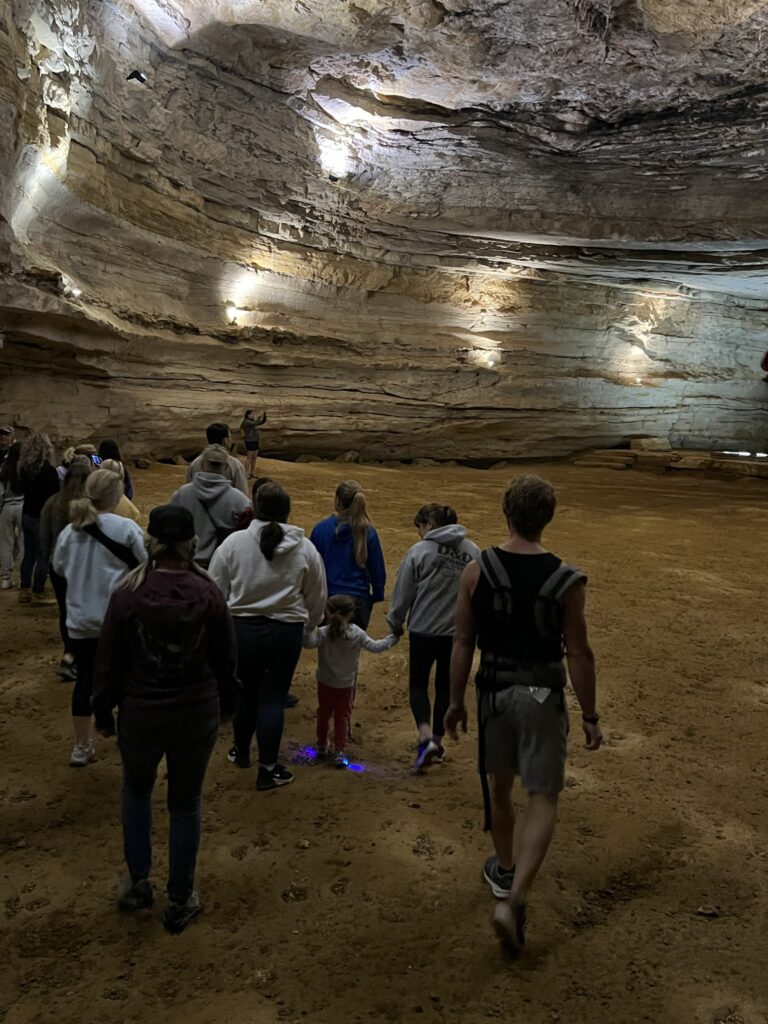 After the cave visit we headed to Crab Orchard to visit the Maywoods Environmental and Educational Laboratory where Julianne would take an afternoon hike and would do some bird watching at the small lake. Crab Orchard is one of the centers of Kentucky Amish communities and there is some nice scenery along the way. As for the natural area, it is a 1,7700 acre wildlife refuge in the Knobs Region of Kentucky and is administered by Eastern Kentucky University.  They offer 5 different trails and, during other times offer classes.  The lake is called Lake Edmiston.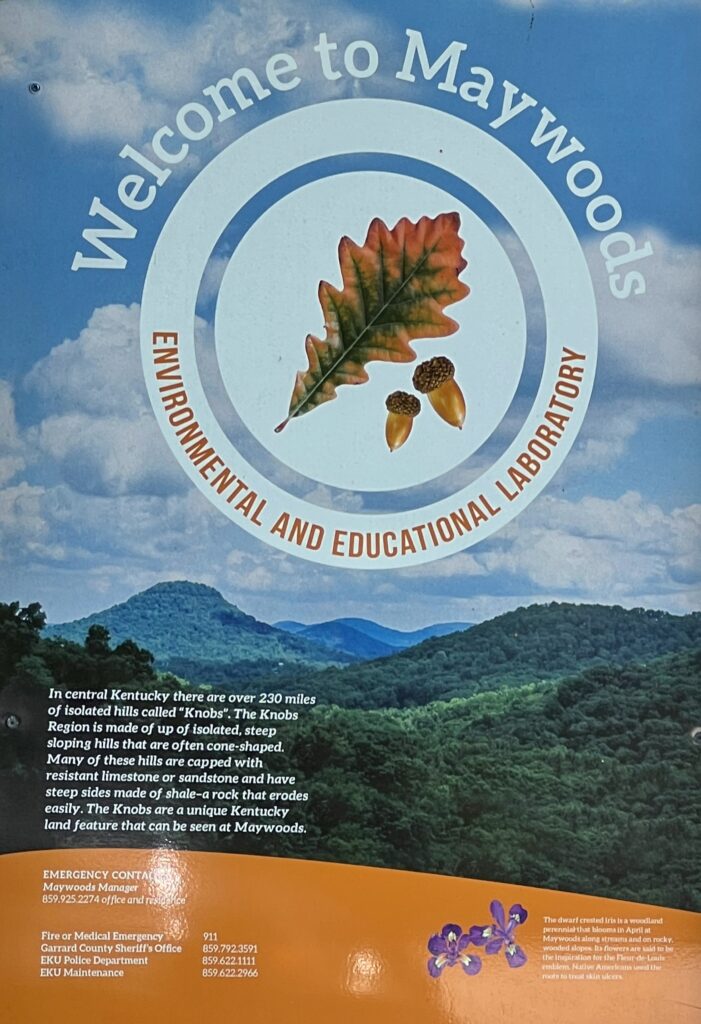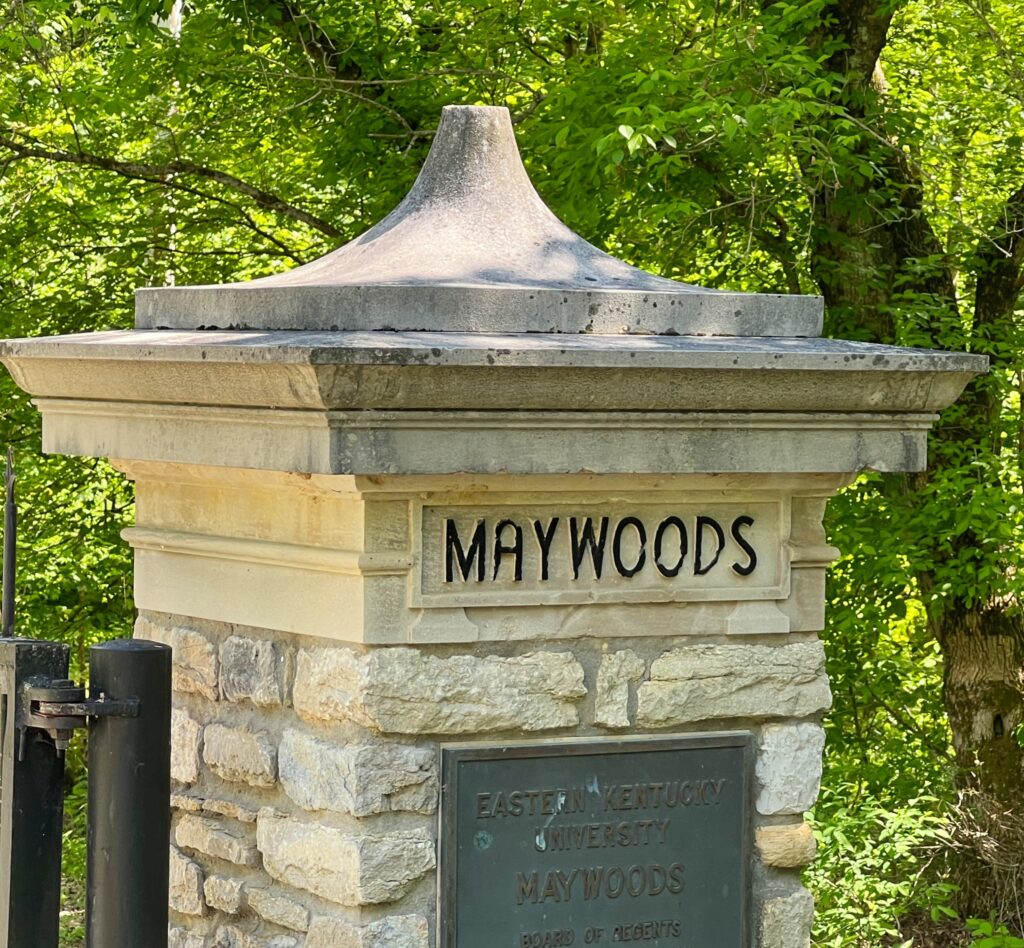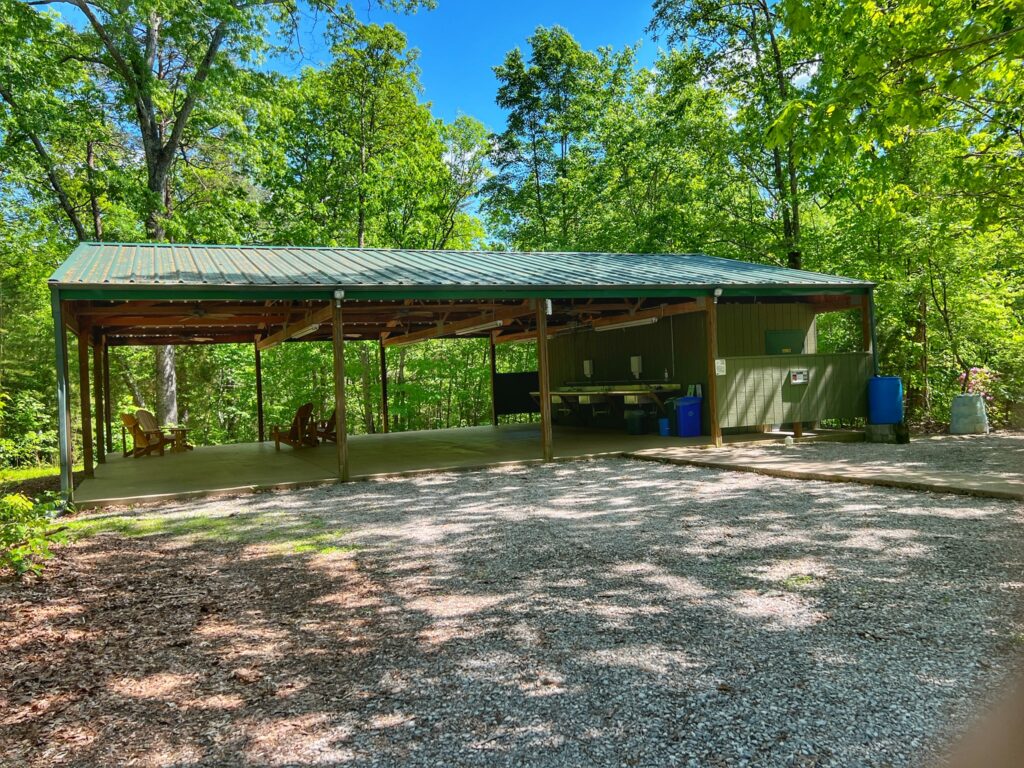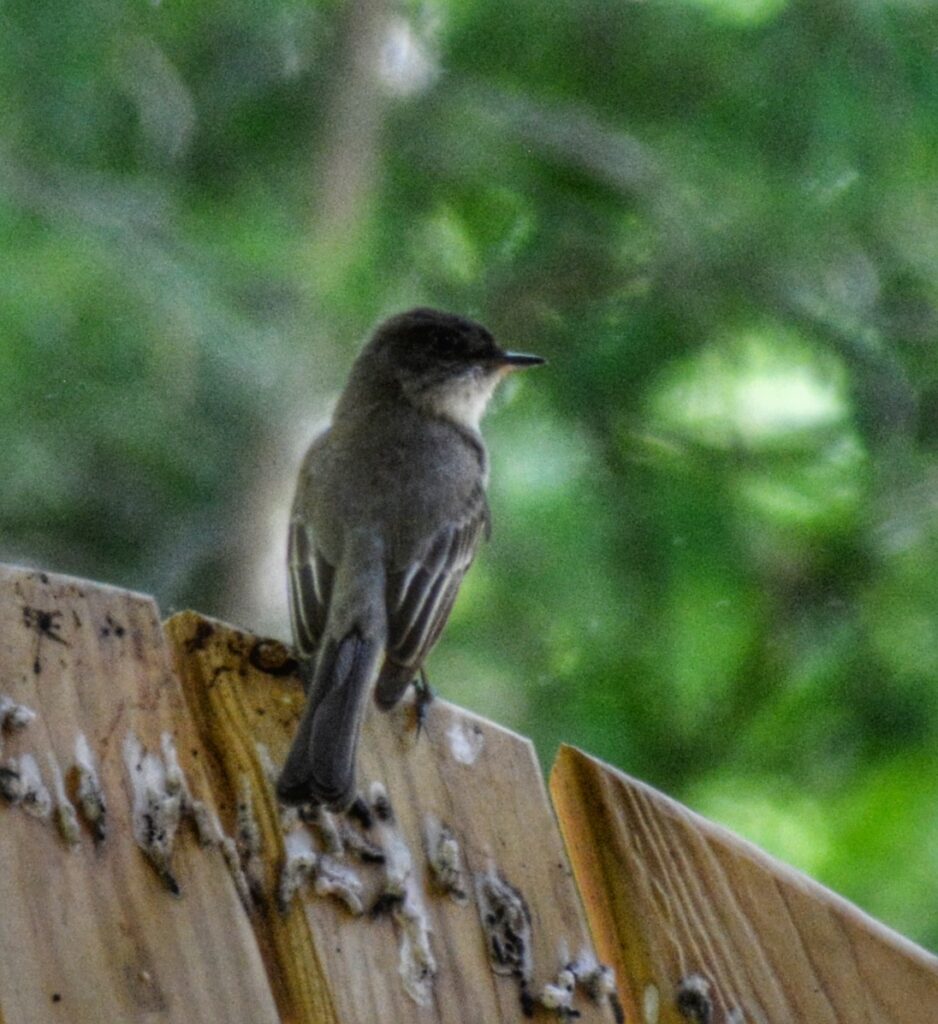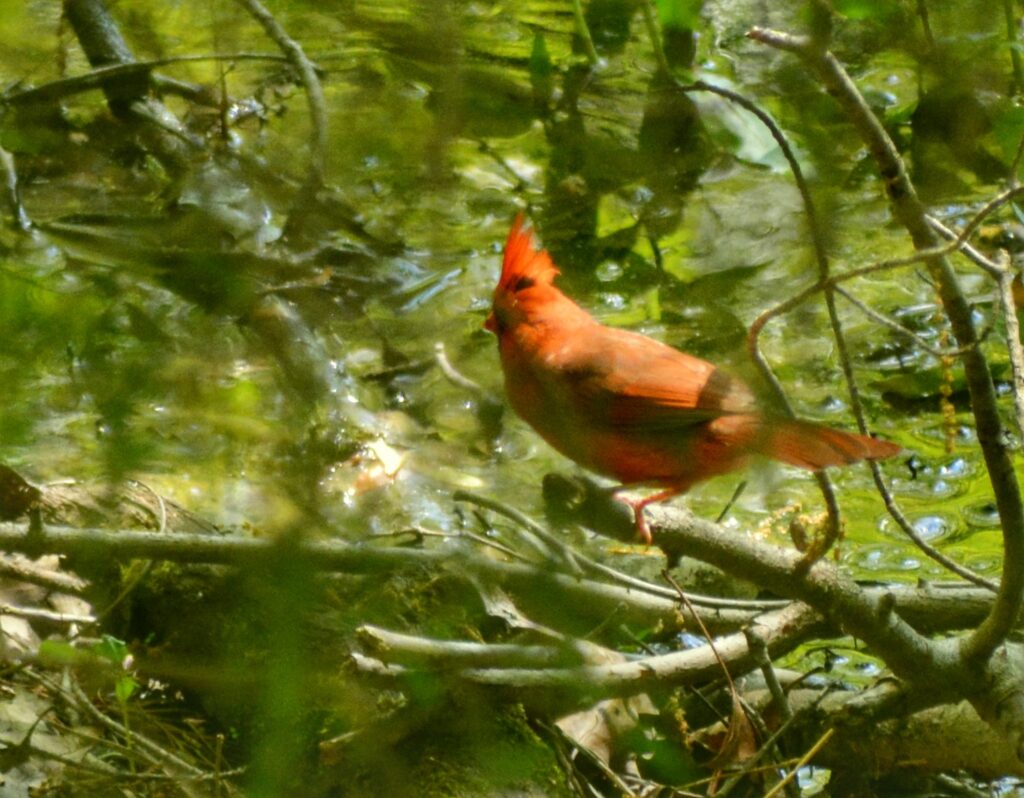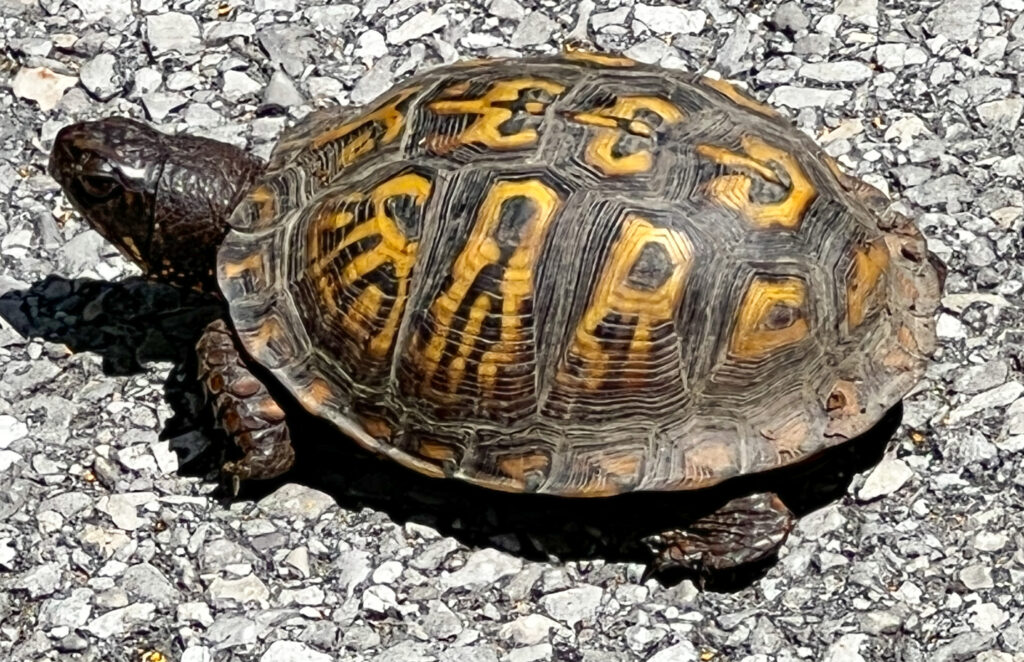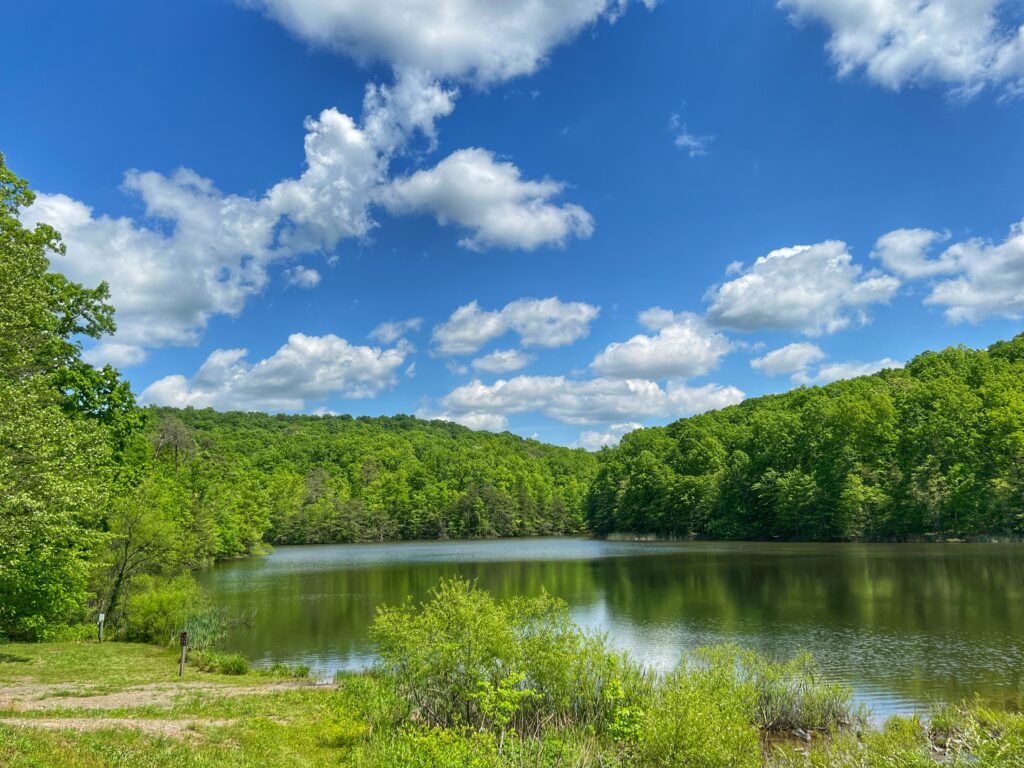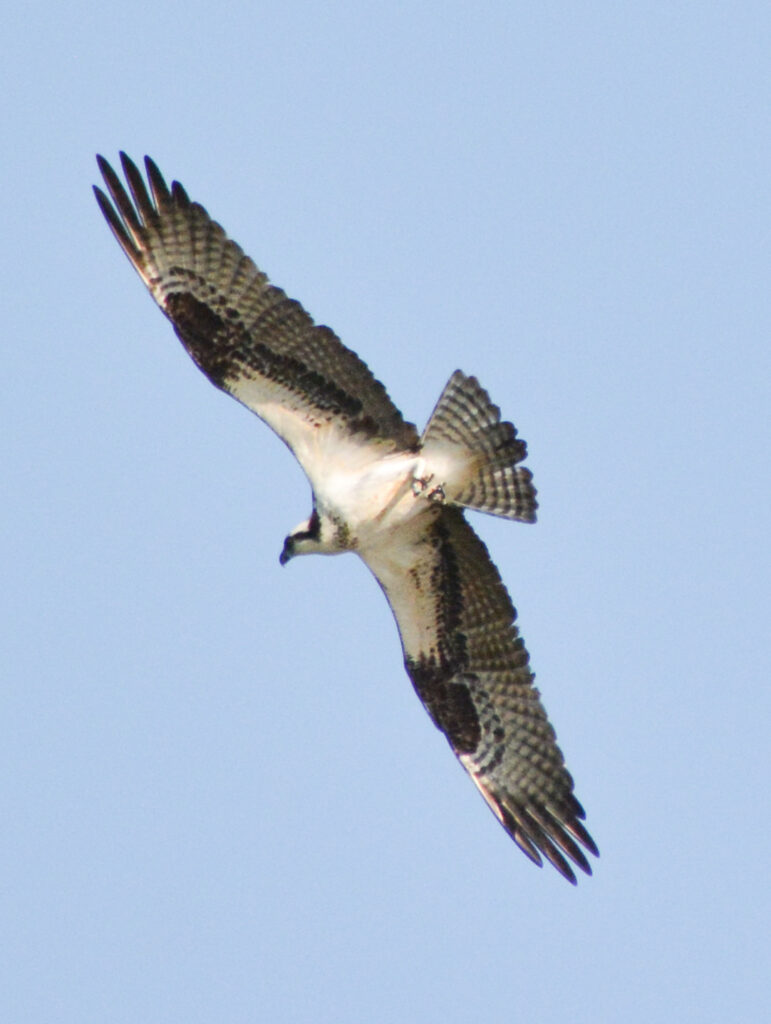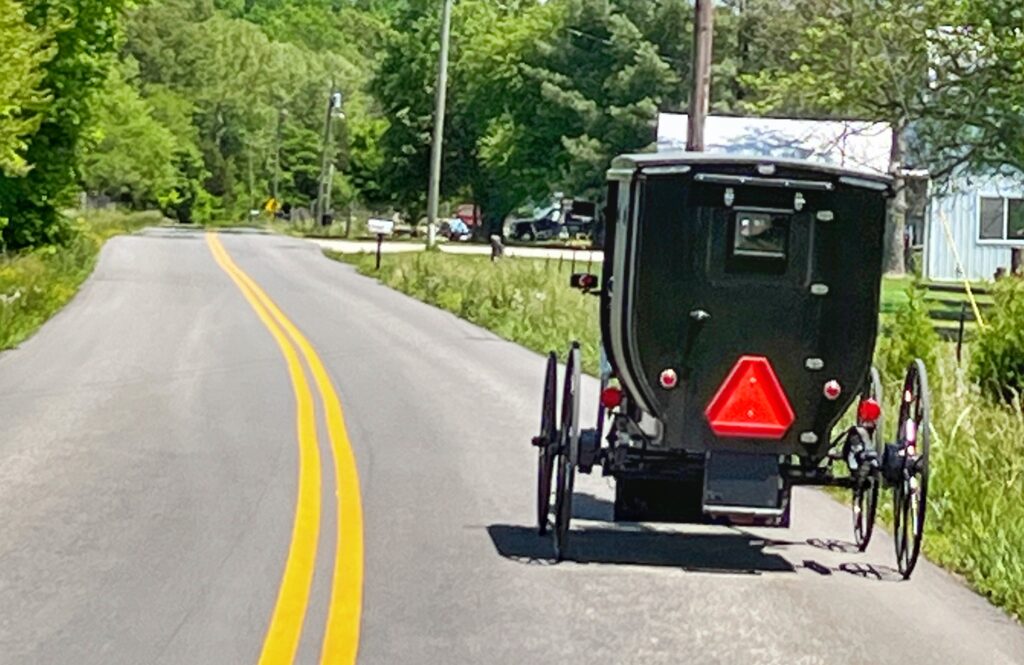 Julianne continued her May hiking streak with a visit to the Jessamine Creek Gorge Trail in Jessamine County, Kentucky.  This is nice 155-acre nature preserve in the palisades region of the Kentucky River.  The trail leads down to Overstreet Creek and then back up to to the top of the gorge where there is an overlook. enjoyed her visit and I too enjoyed my looks around the area.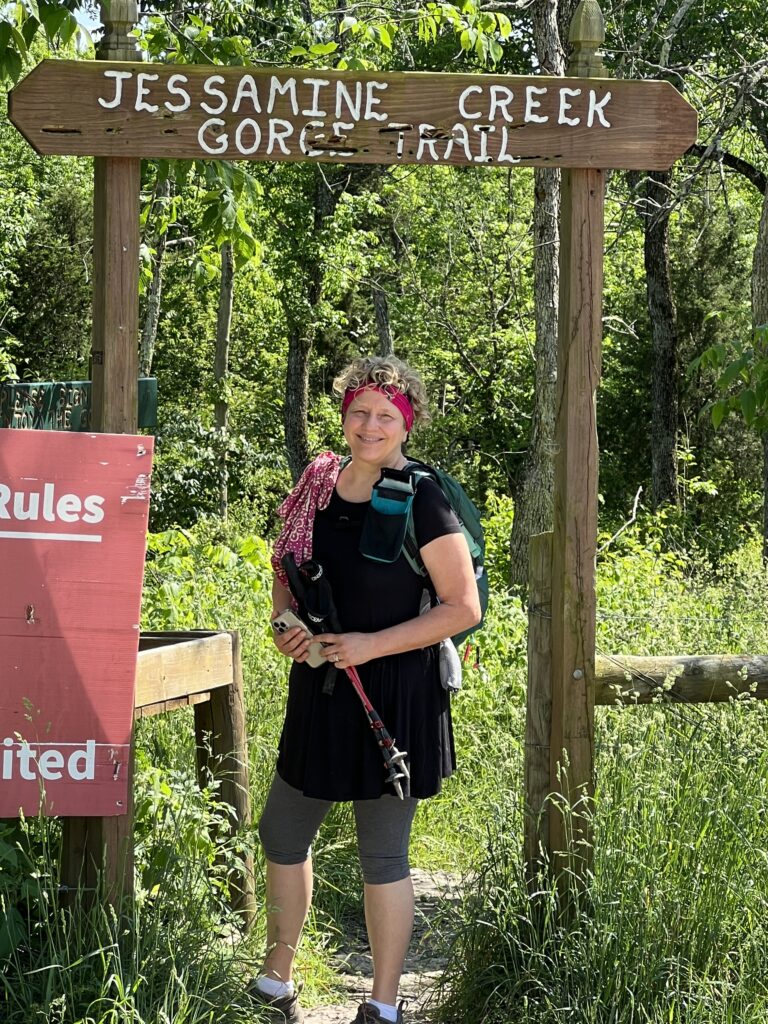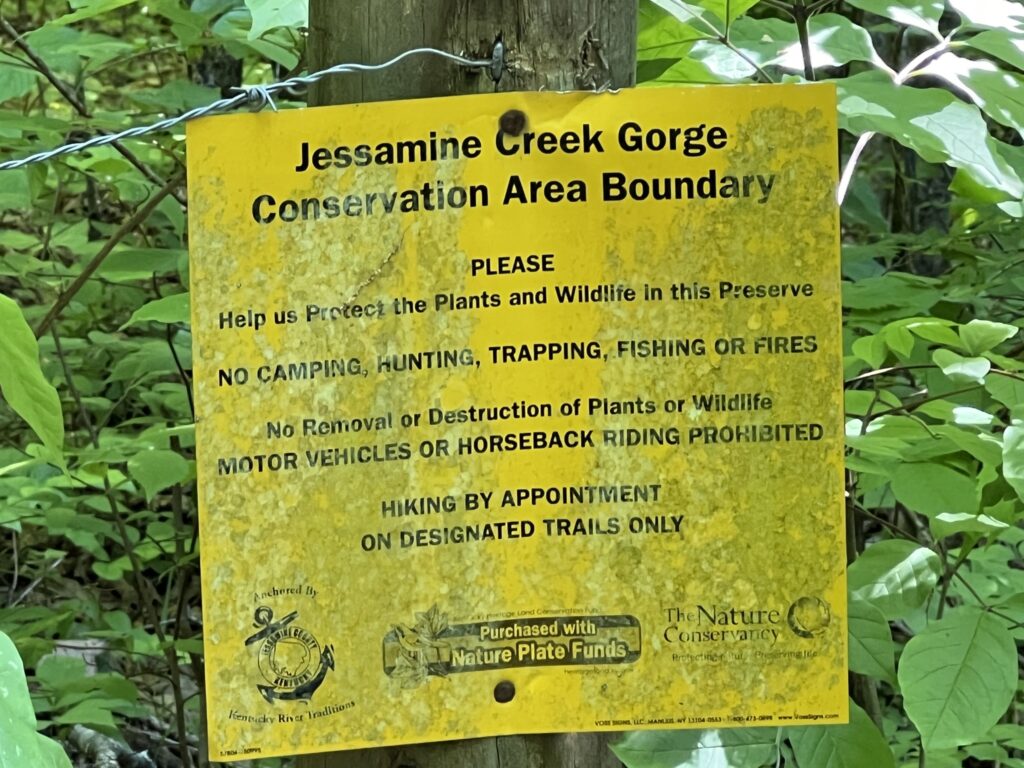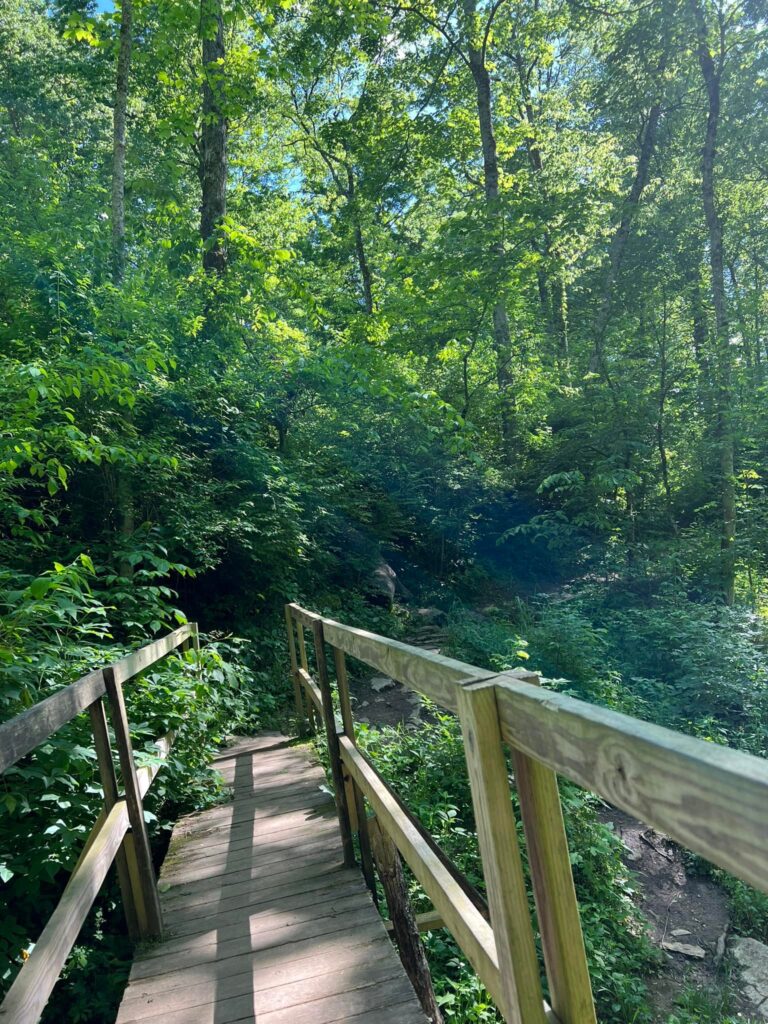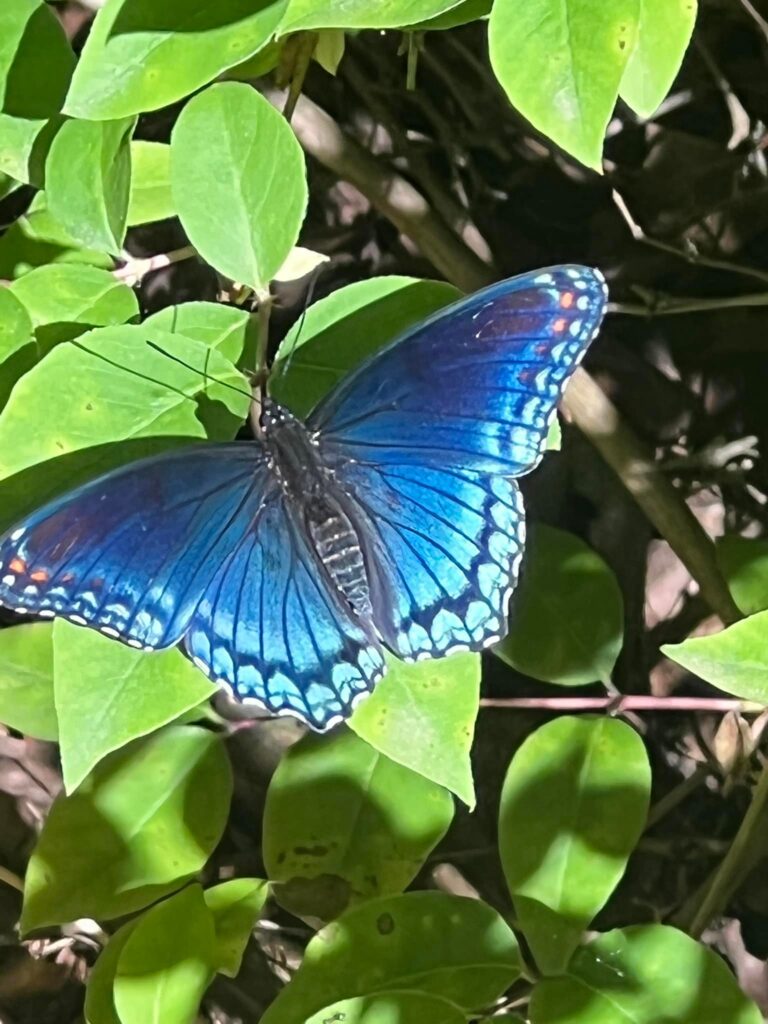 One final little trip took place while Julianne, her sister Laura and our daughter Marissa went kayaking on Grayson Lake.  While they did that I made my way to nearby Sandy Hook, KY and took a drive through Laurel Gorge, scenic drive down some narrow country roads. There is a cultural center, which was closed the morning I drive by.  The area also has some hiking trails.  For me, driving the roadway was the most interesting part.  Highway 557 winds its way along the Little Sandy River.  The road is known as The Laurel Curves.  I entered off of KY 7 at the The Laurel Gorge Cultural Center turnoff and followed Highway 557 south back to Highway 7 near Sandy Hook.  Tall cliffs and rock overhangs are on the road, making it a beautiful little drive.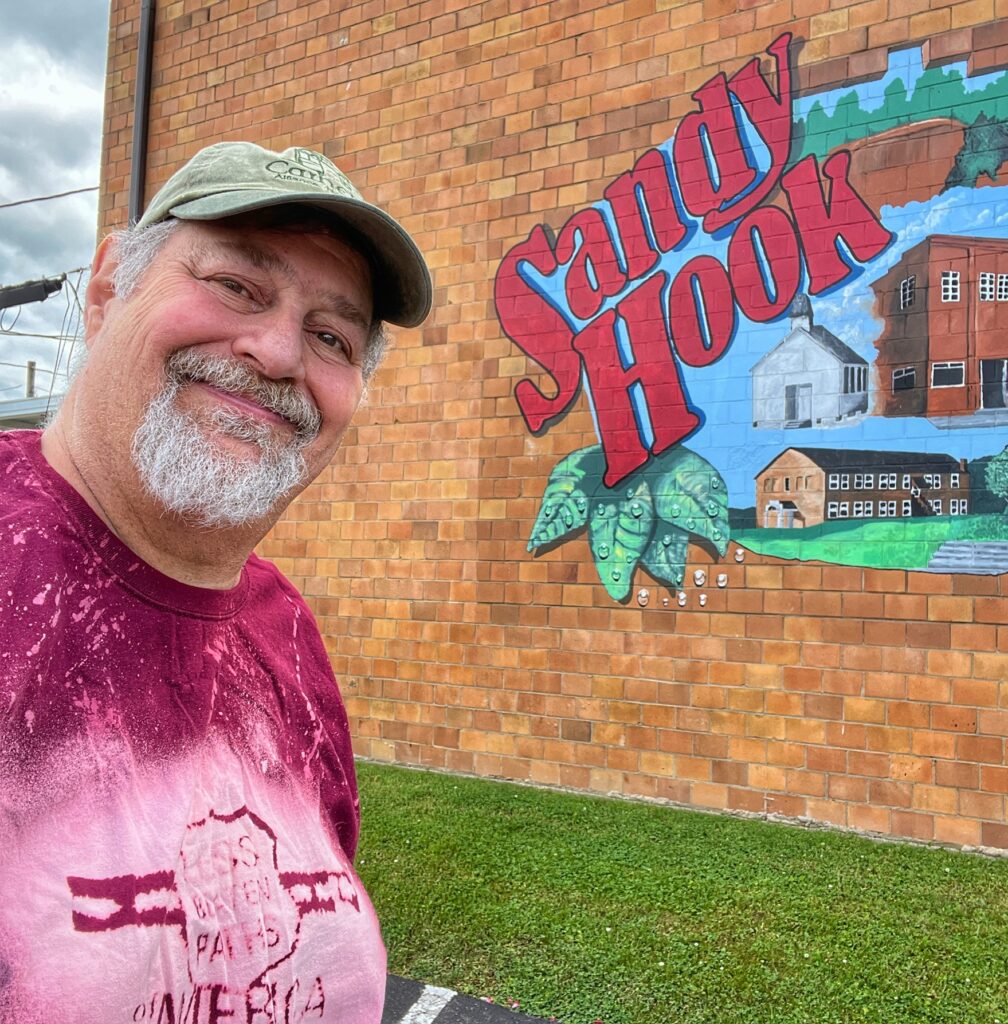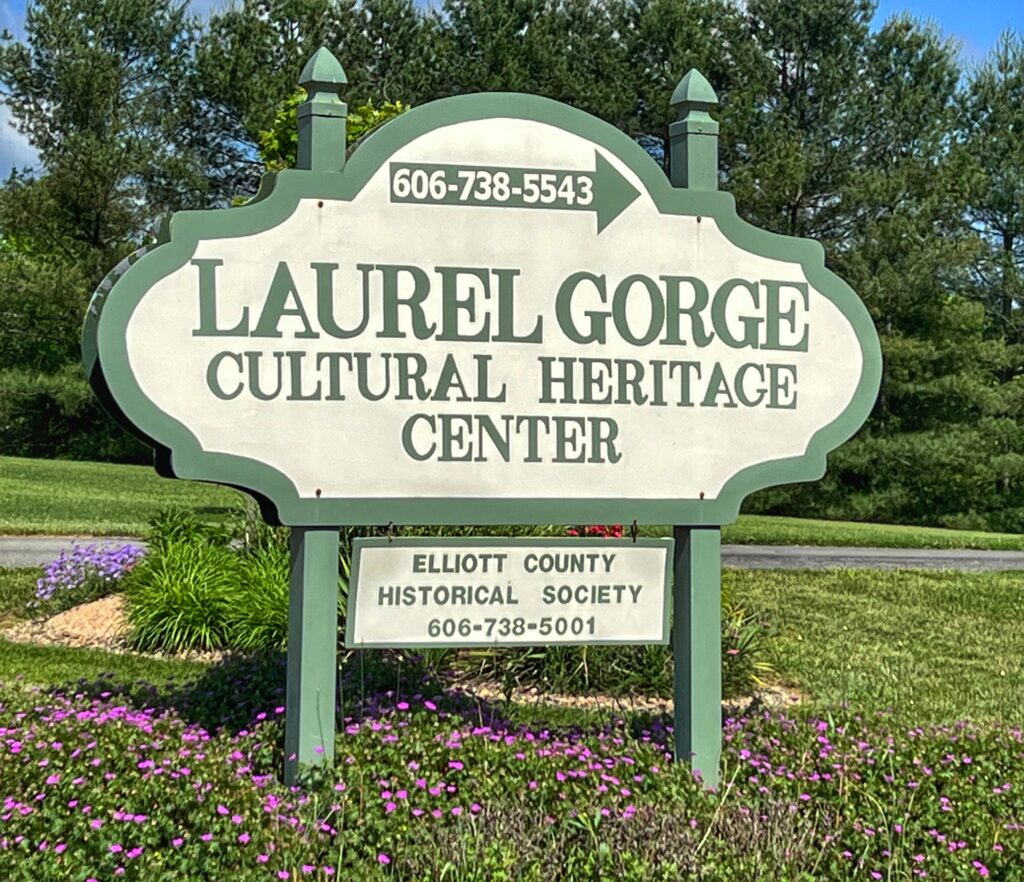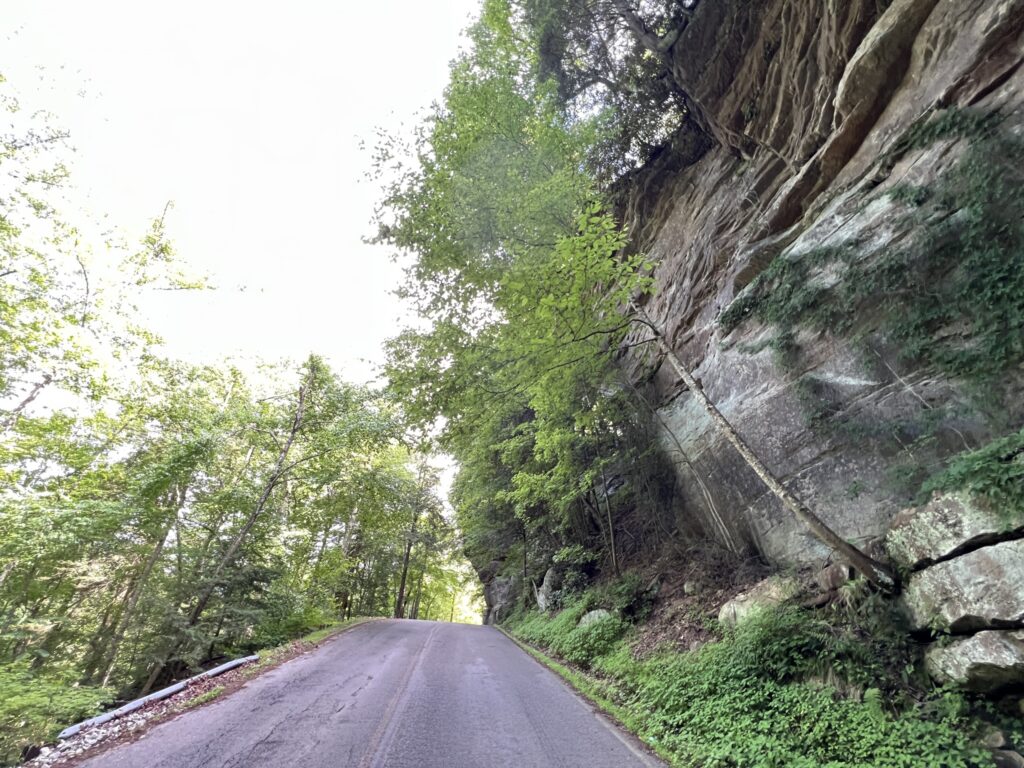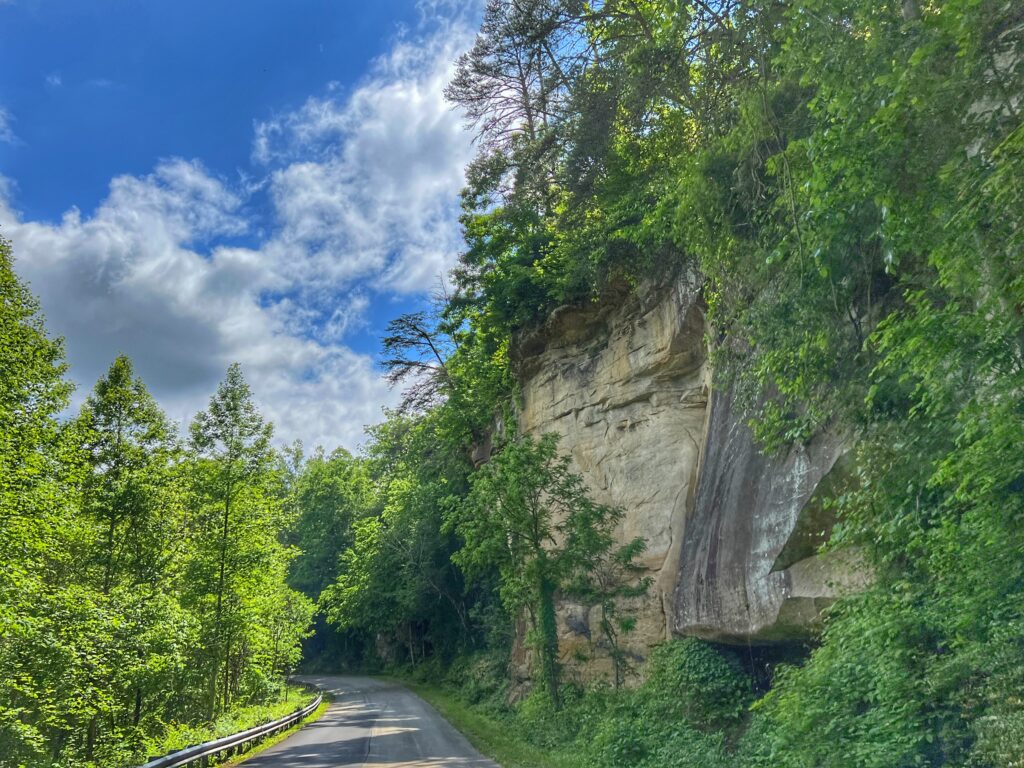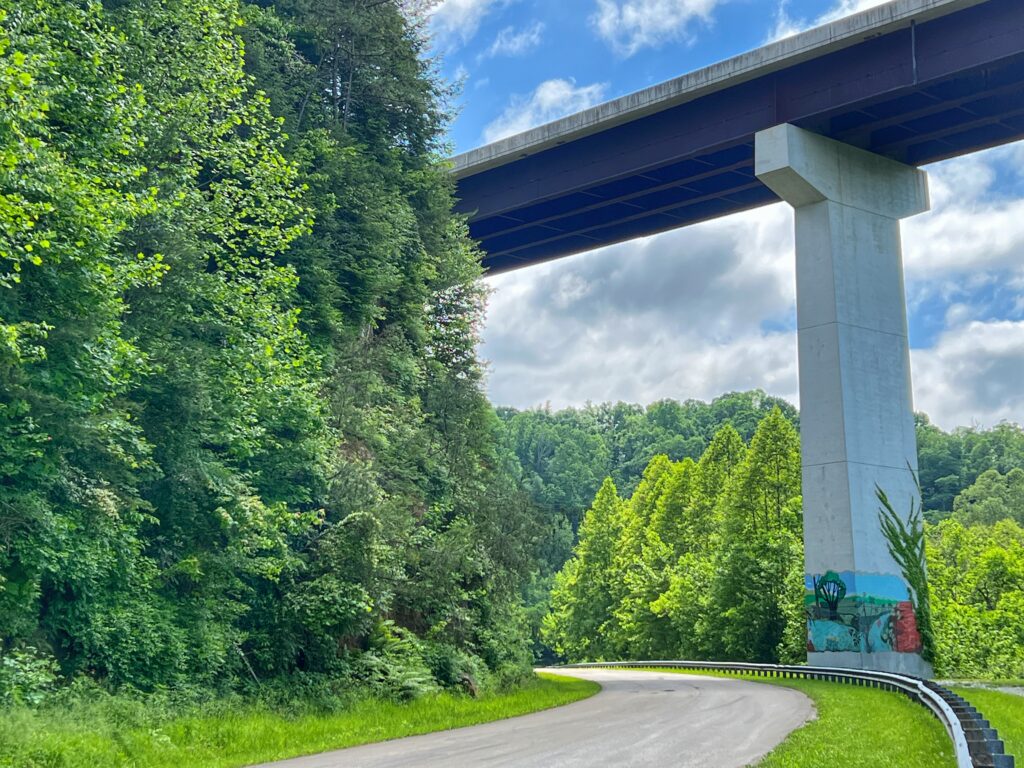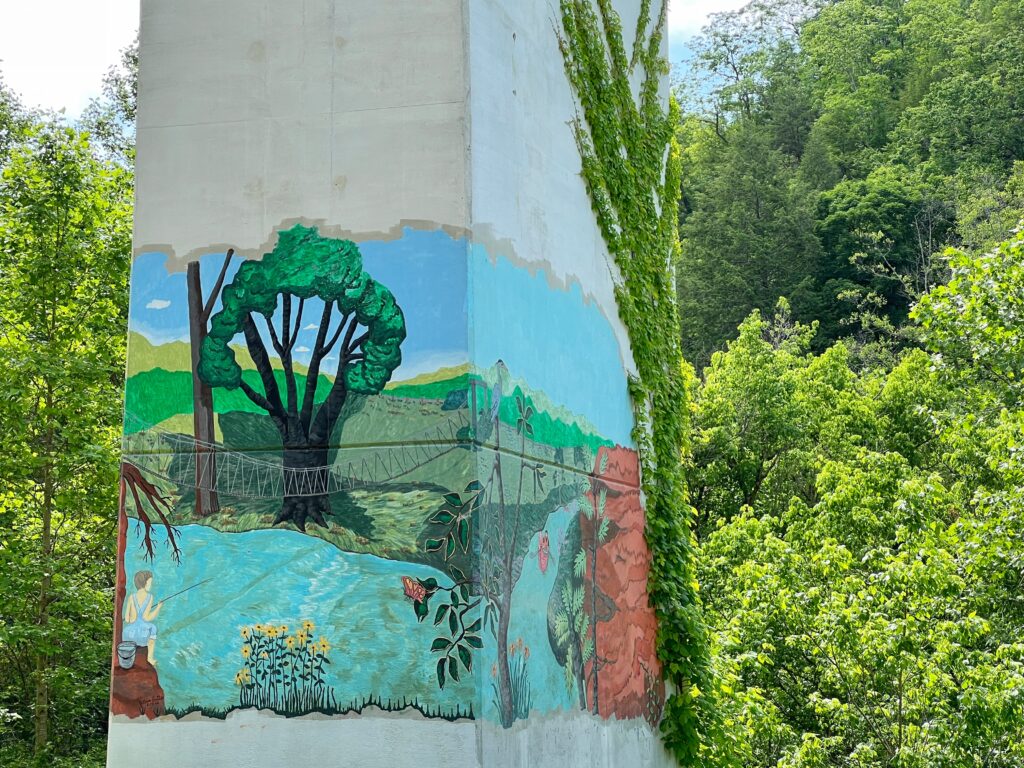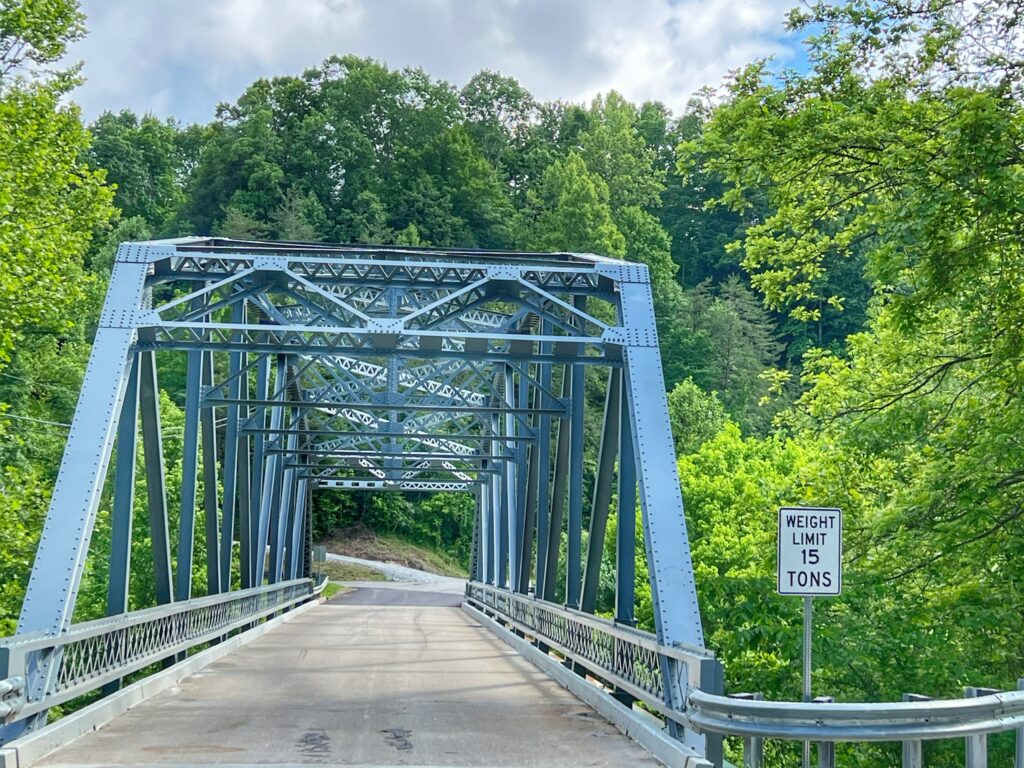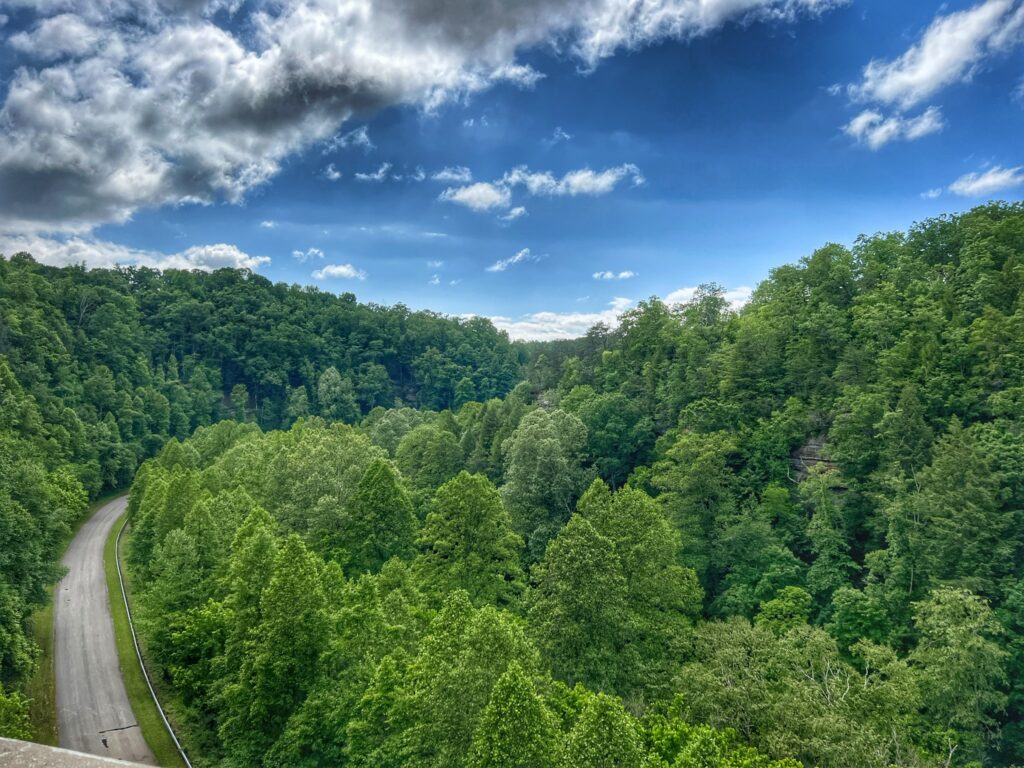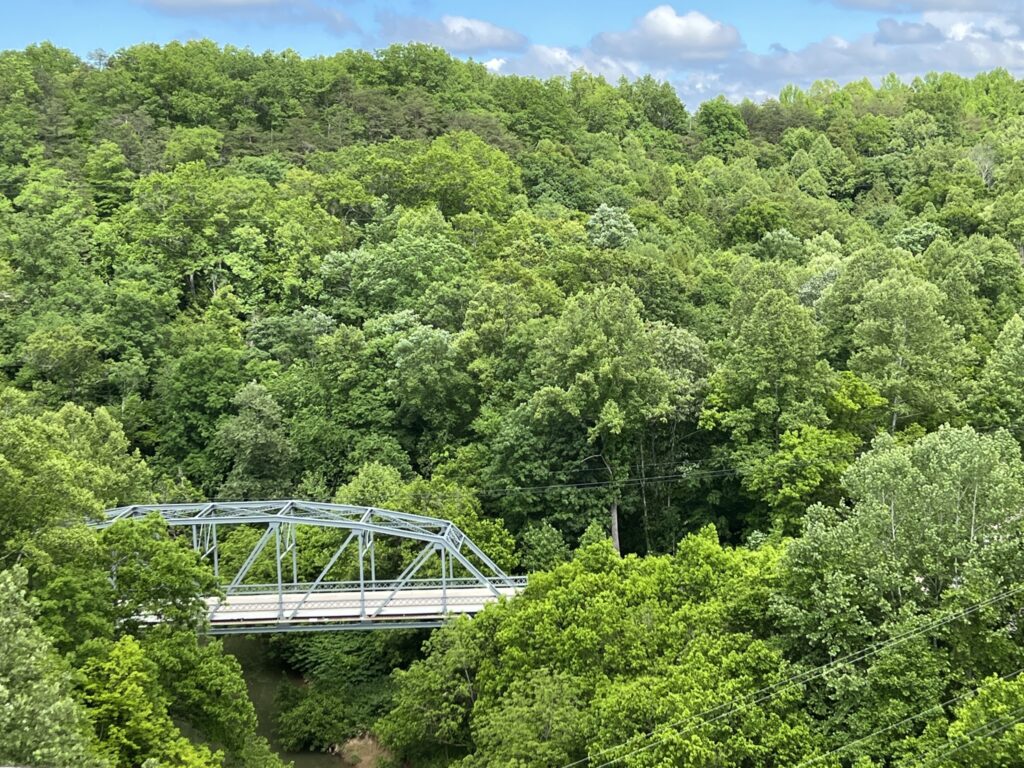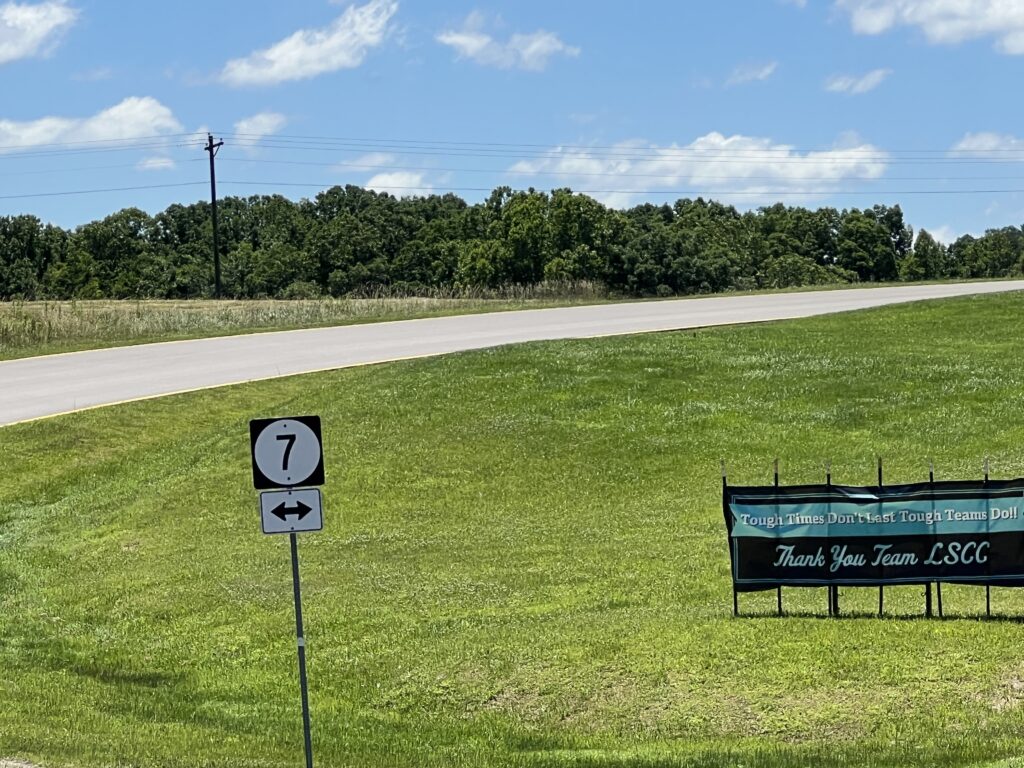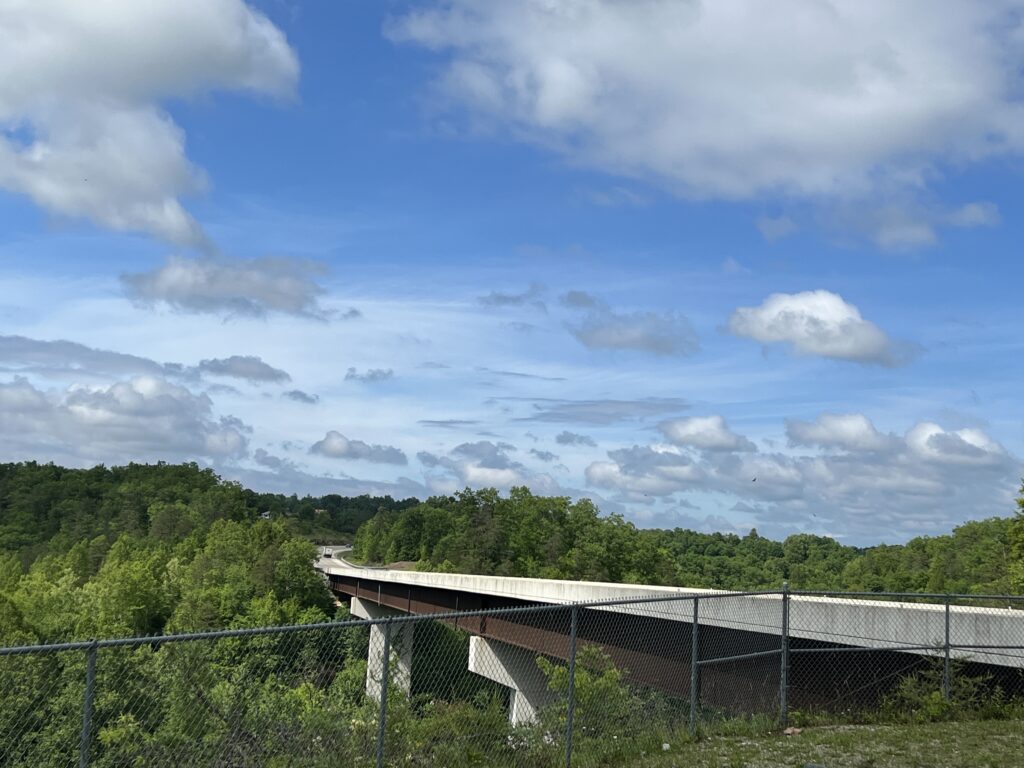 Kentucky has many hidden gems and May provided us the opportunity to see a few of them.
If you like what you see, you can check out my books which cover so much more!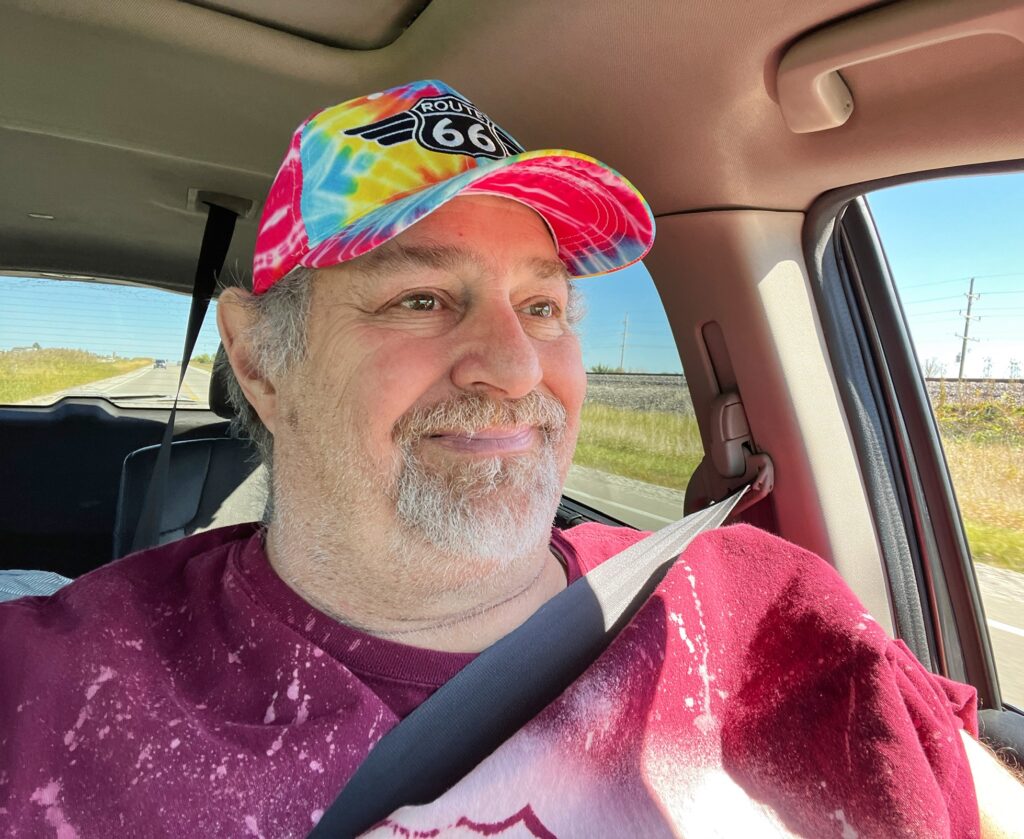 LESS BEATEN PATHS OF AMERICA TRAVEL SERIES

You can get my books online!  The series now has five books and I am working on books six and seven. Book Six will be all about murals from all over the country!! Watch for them later in 2023.