Welcome to Uncertain, TX, a small village on the side of Caddo Lake in eastern Texas bordering Louisiana.  This is the home of the largest natural fresh water lake in Texas and is also home to a huge swamp…yes, gators and pelicans and swamp things, oh my…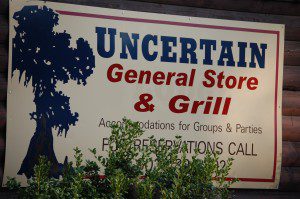 Uncertain derives its name from surveyors who were attempting to delineate the border between Texas and Louisiana and discovered that they were "uncertain" as to which side of the line they were on as they began surveying that particular part of Caddo Lake.  I can imagine why this is.  The swamp always changes.
I got to Uncertain on a cool February morning in 2010.  Fisherman were readying their boats to head to the swamp…all bundled in warm clothes.  The village was quiet, only the sound of birds in the air.  So, I drove around, got a few photos and enjoyed the beauty of the swamp on a brisk, early morning…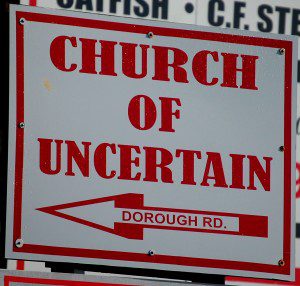 After seeing the unlikely name of a church….A Church of Uncertain…I was hooked into this place.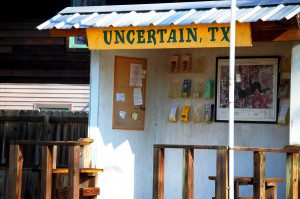 The swamp is quite serene and beautiful.  Here are three photos I took of the swamp.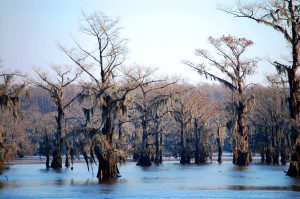 On the way out of town, you can also stop at:
Uncertain, TX
(229)