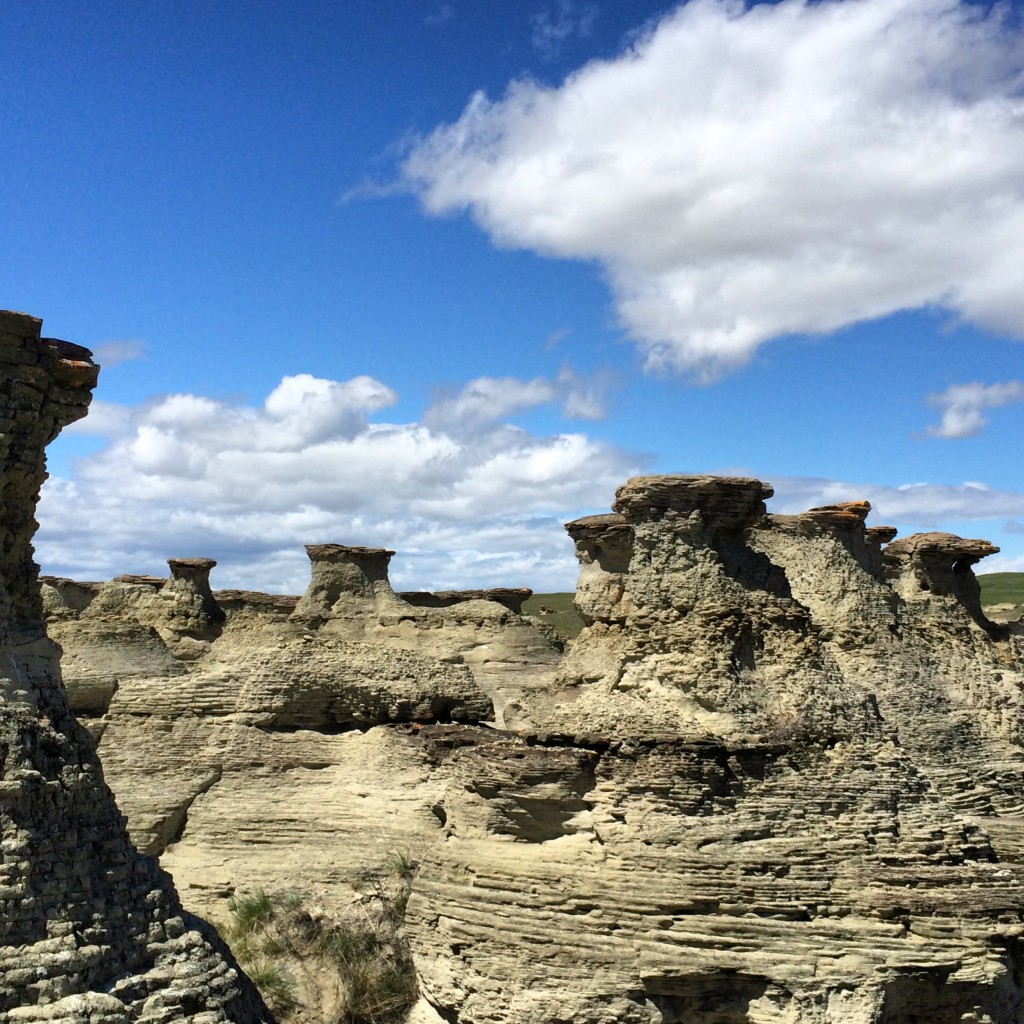 While on a trip to Montana in late May 2014, I had the opportunity to visit a place called Rock City, just north of Valier, Montana. (see my recent post on that trip) In and of itself, Valier is not too exciting of small town but it is scenic as it borders Lake Frances, a great bird estuary.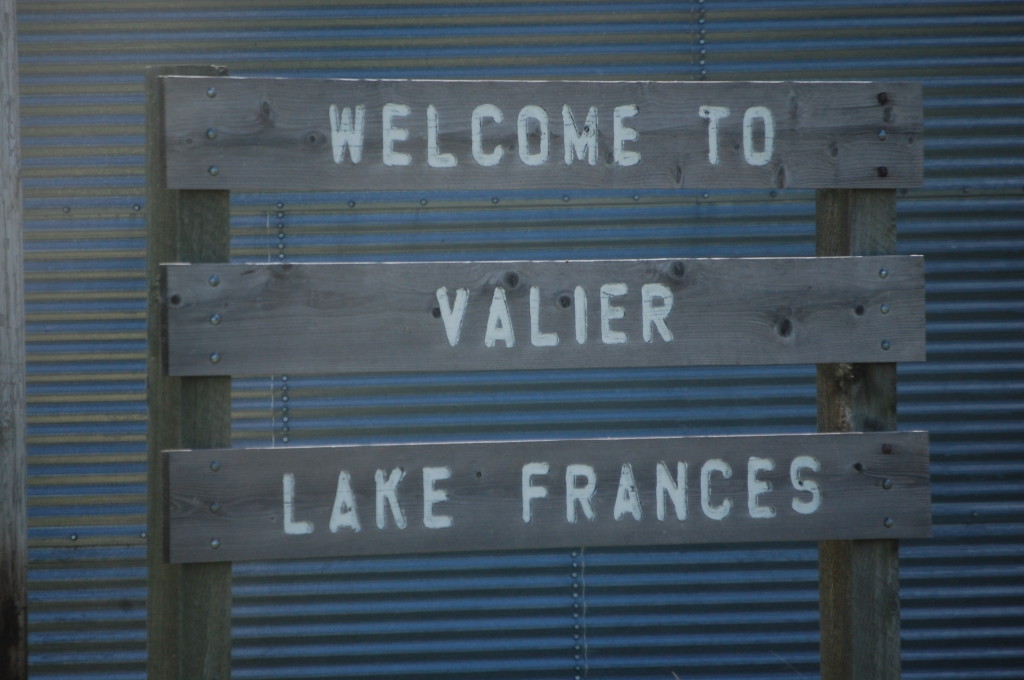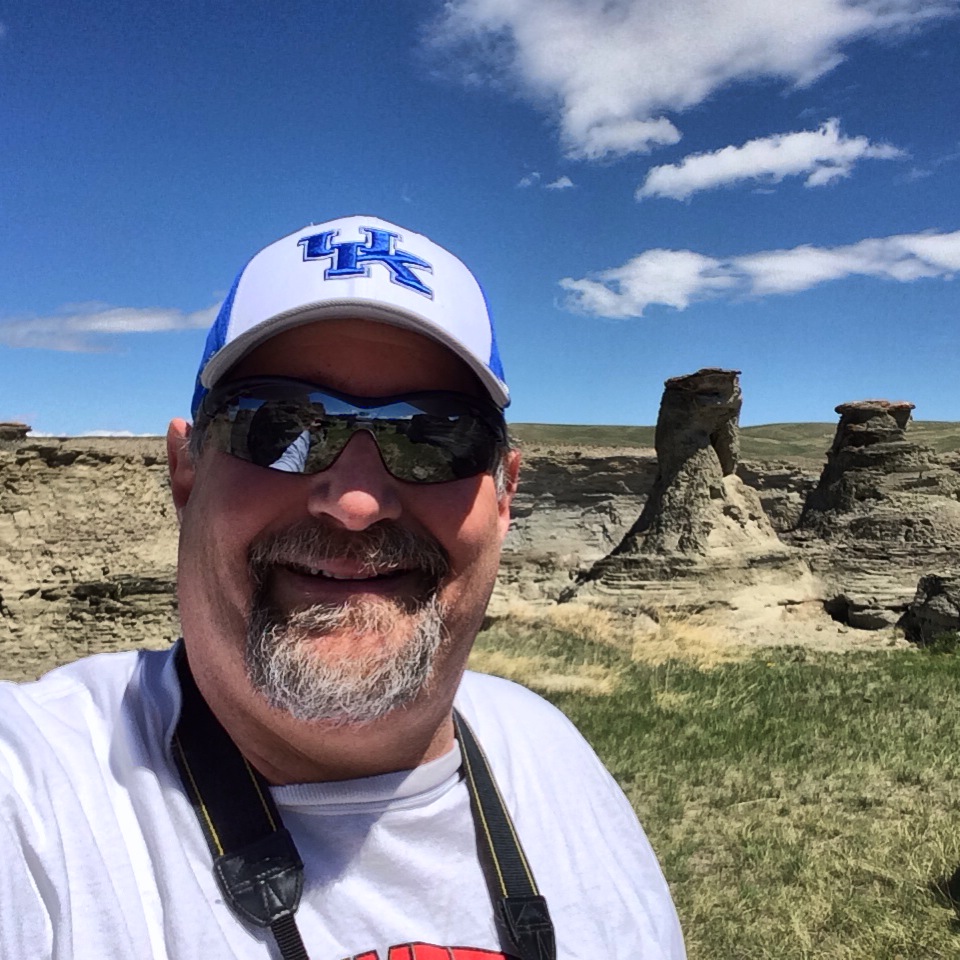 With my daughter, her husband and my grandchildren in tow, we ventured to Valier on our way to Choteau, Montana in order to take a ride out to "Rock City." It is about a seven mile drive due north of town.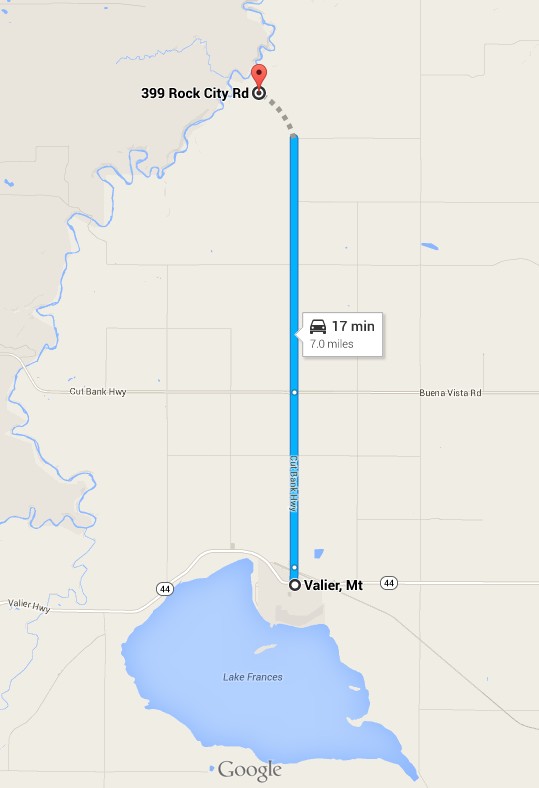 This is not the same Rock City that is located near Chattanooga, Tennessee and has advertisements on barns all over the southeast as shown below.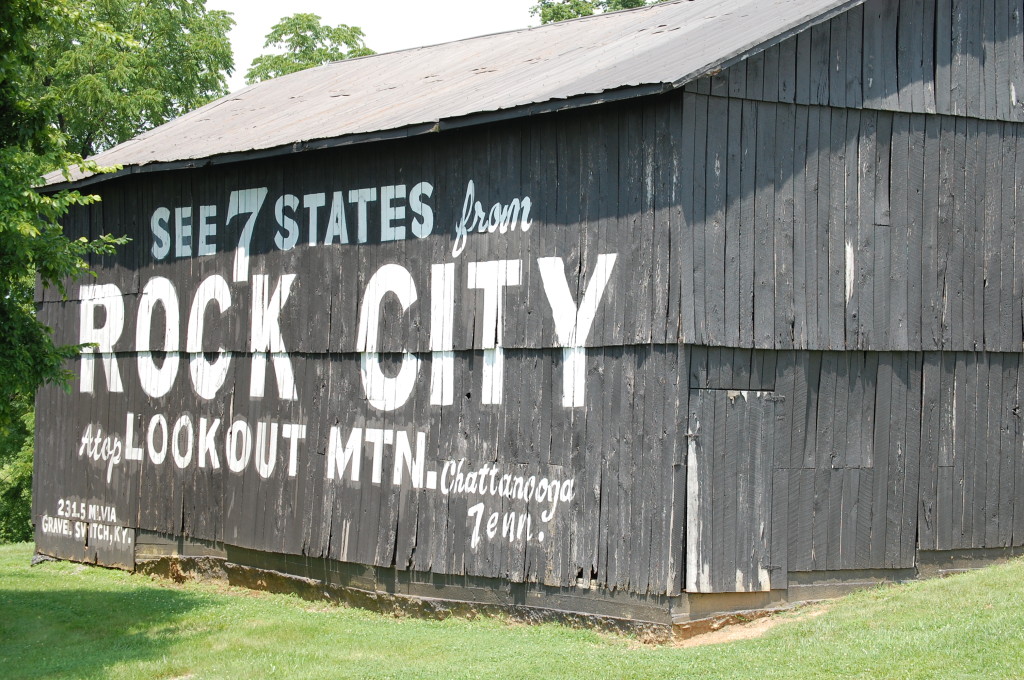 Instead, this Rock City is a natural "city" of rock formations that have been eroded away by the Two Medicine River.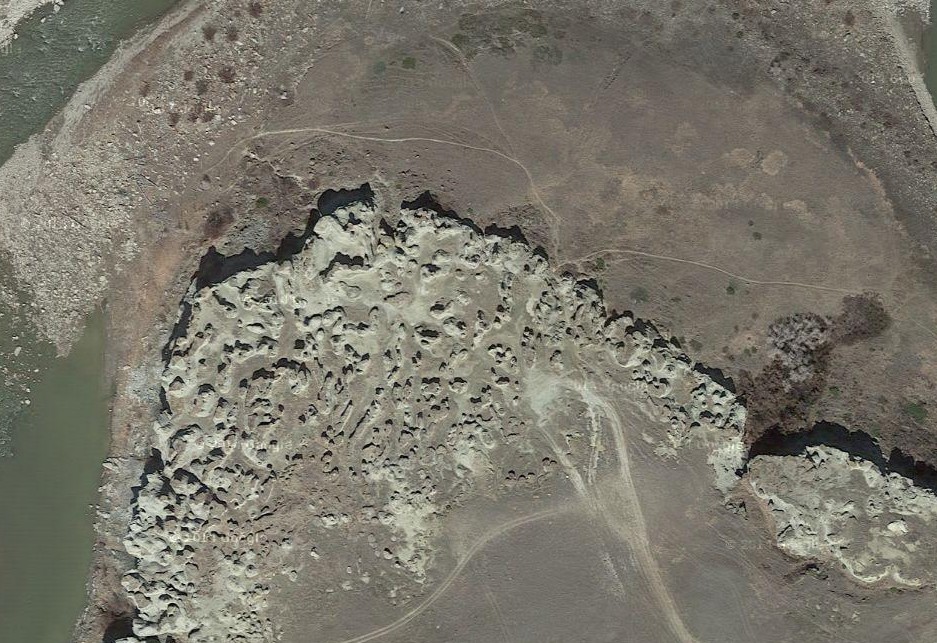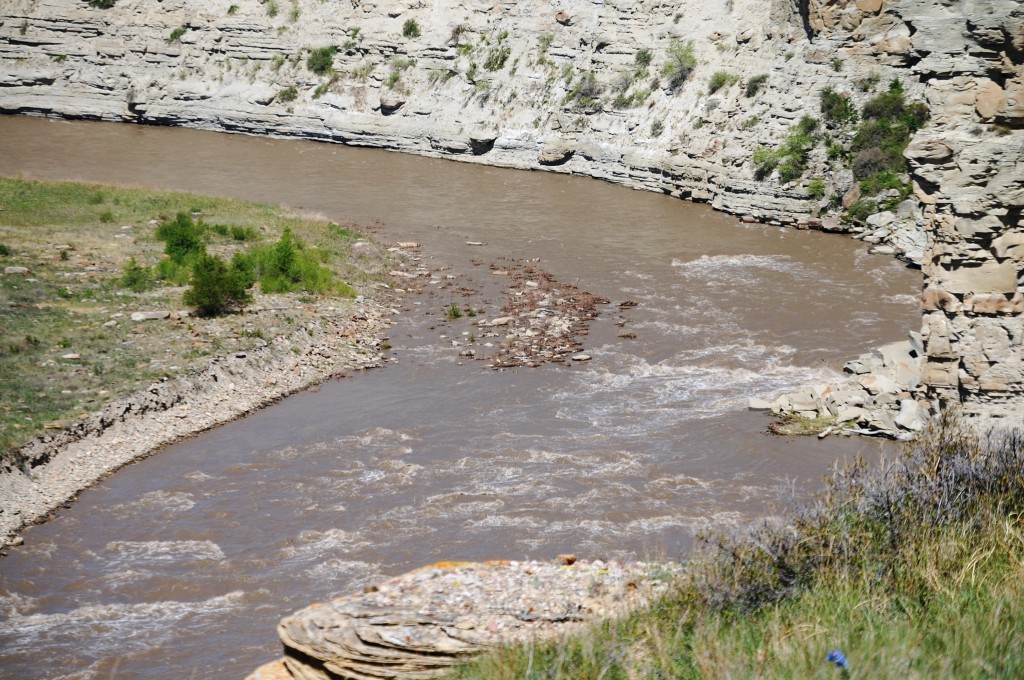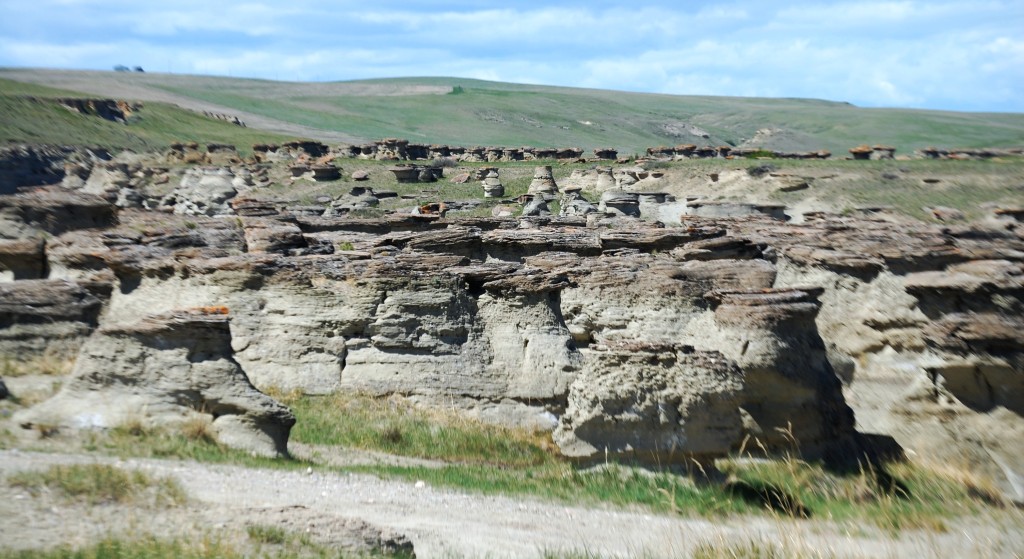 To get to Rock City you drive north towards Cut Bank out of Valier on Cut Bank Highway and as the road turns west, you continue north on gravel road (now Rock City Rd.) past Bullhead Rd. and then Dean Rd. and eventually onto a dirt road which eventually comes to a Dead End sign. You can go straight on the dirt, but note that it turns into a little dirt track that's fairly bumpy and probably more suited to a four-wheel-drive or a large base vehicle.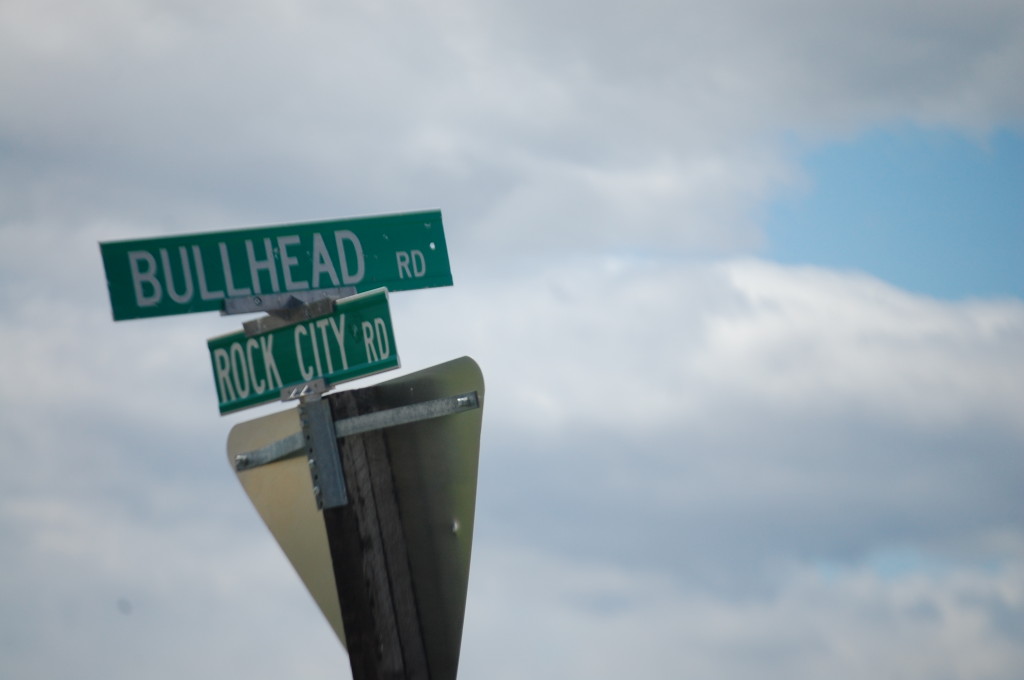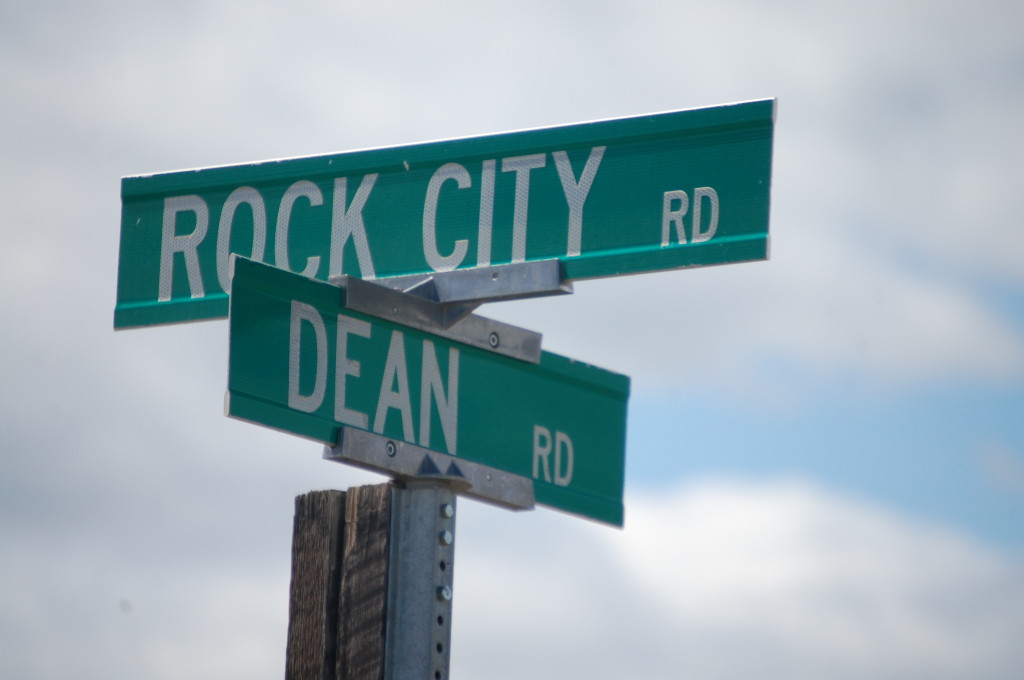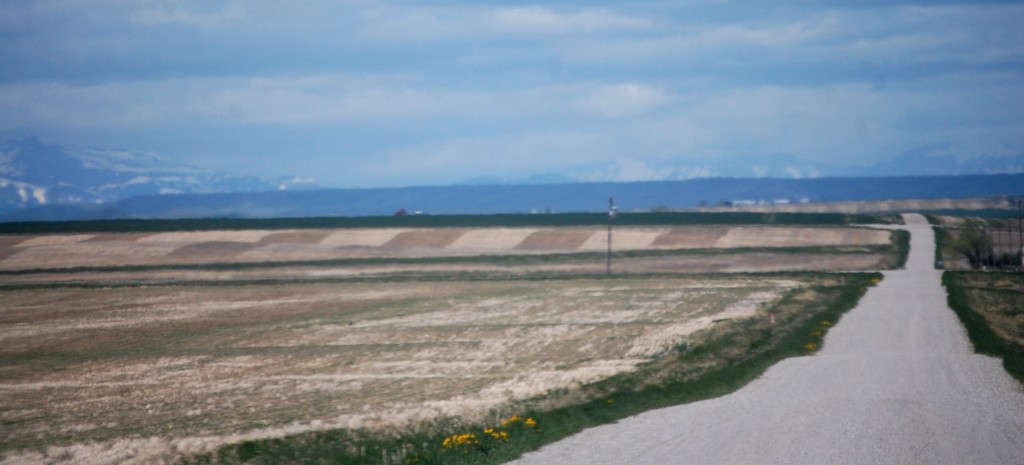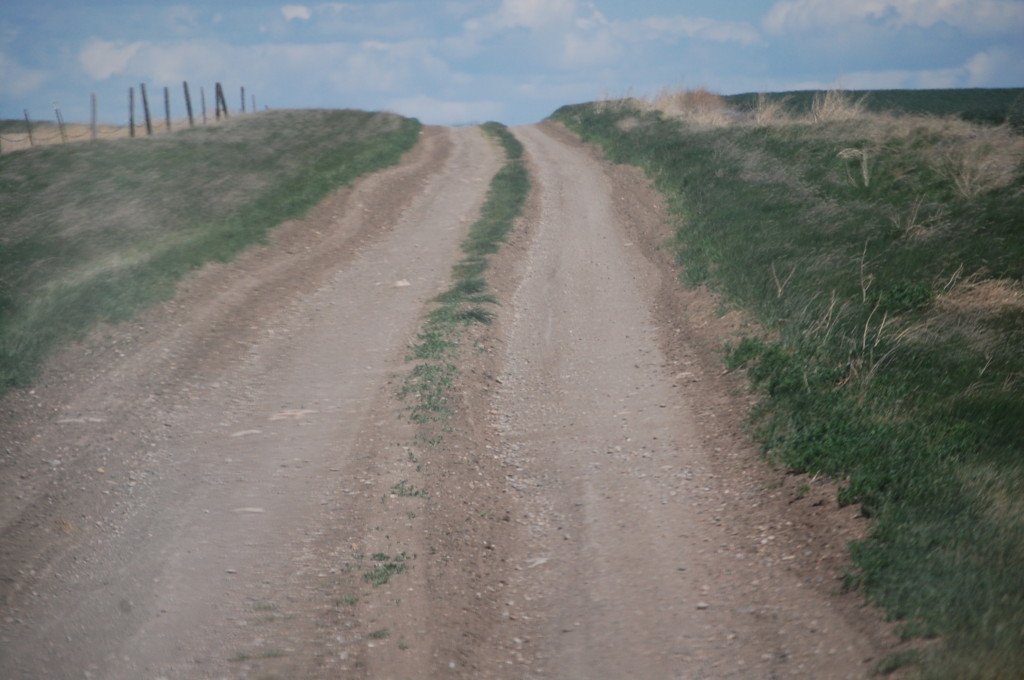 On the approach through prairie lands and farmlands, a big valley, indeed a deep chasm opens up in front of you. The Two Medicine River flows down below and it had quite a strong current at the time we visited due to all the glacier runoff from late spring.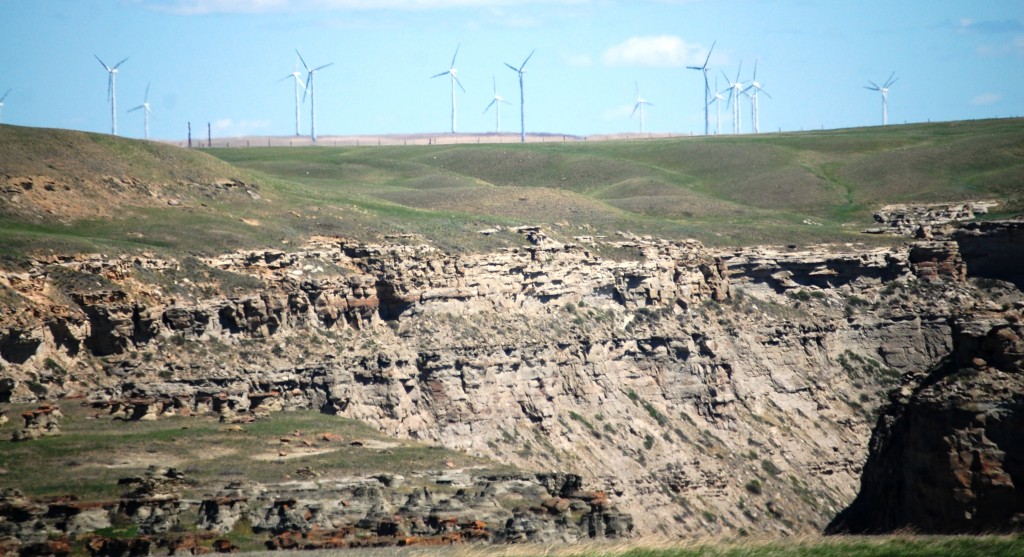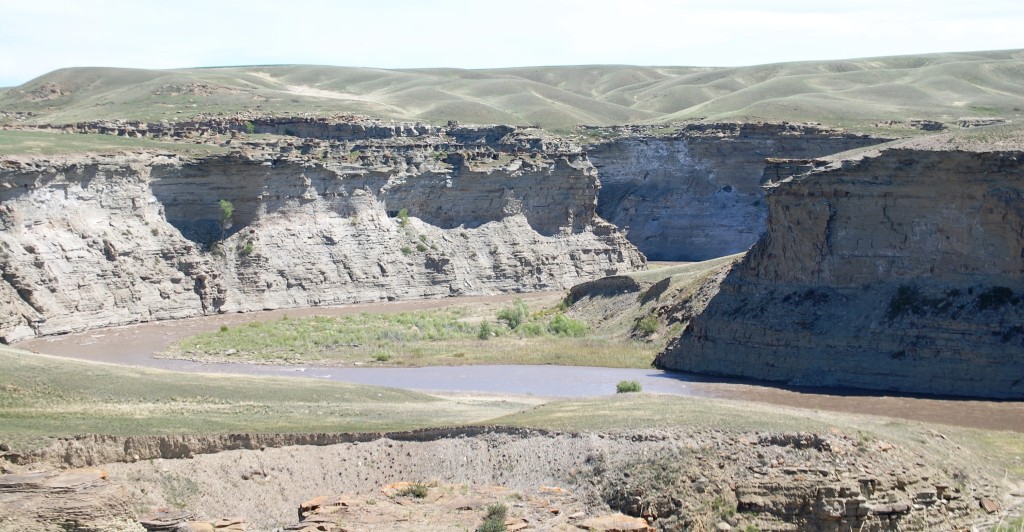 Hundreds of strange rock formations, called "hoodoos" dot the landscape, creating many eerie features. Hoodoos (mushroom-shaped erosional features in badlands) are caused by water from cloudbursts turning the corner at the brim of the overhang, flowing for a distance upside-down on the underside. This type of upside-down flow is well known as a "teapot effect" because it mimics tea being poured from a pot flowing down the underside of the spout rather than straight on into the cup. Many of the hoodoo formations at Rock City are 12 to 20 feet tall and most have the common "hoodoo" big flat tops on them indicating massive amounts of water and wind erosion over what I would assume is centuries of time. Some of the most famous hoodoo formations are common in Bryce Canyon National Park in Utah.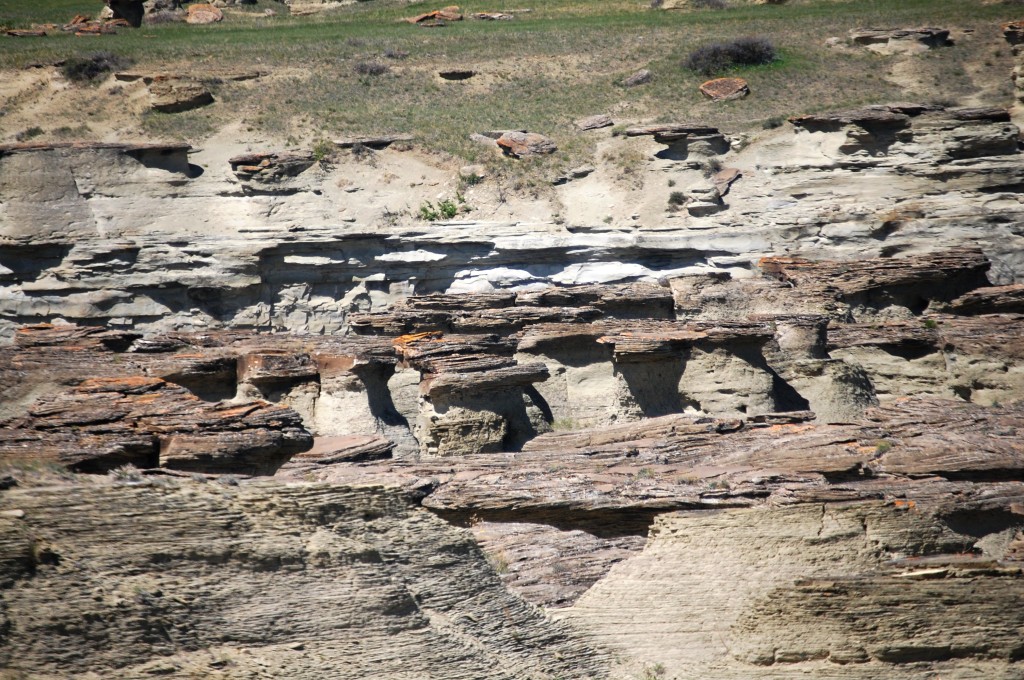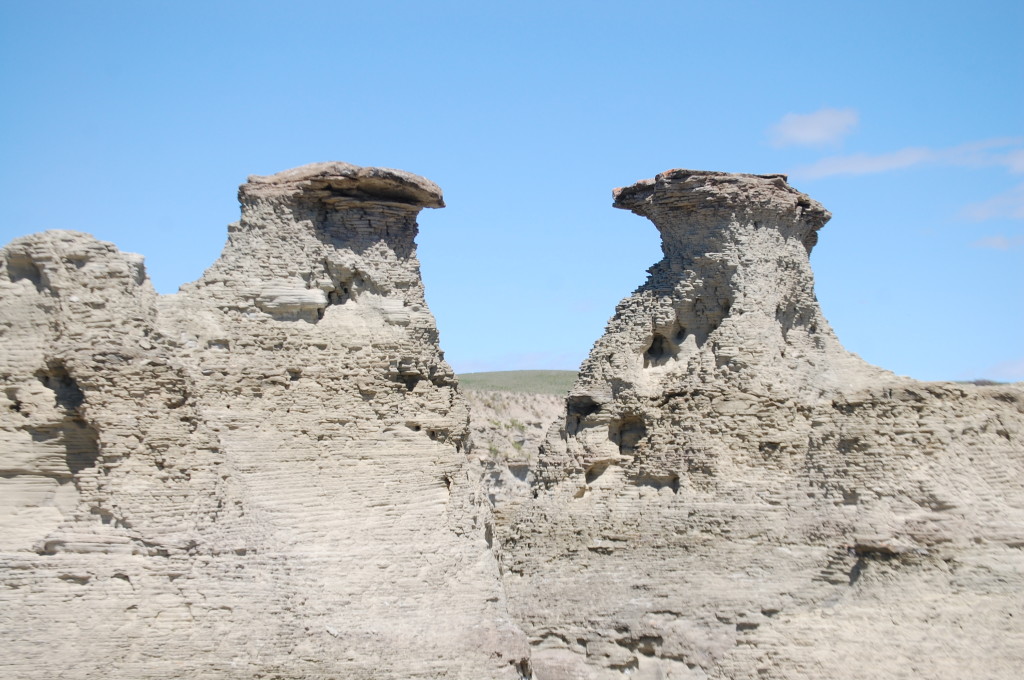 For the adventuresome person, hiking down to the river is probably quite possible as there are many locations that are not beholden with cliffs. On this occasion we walked around through many of the formations, but didn't venture down into the canyon itself.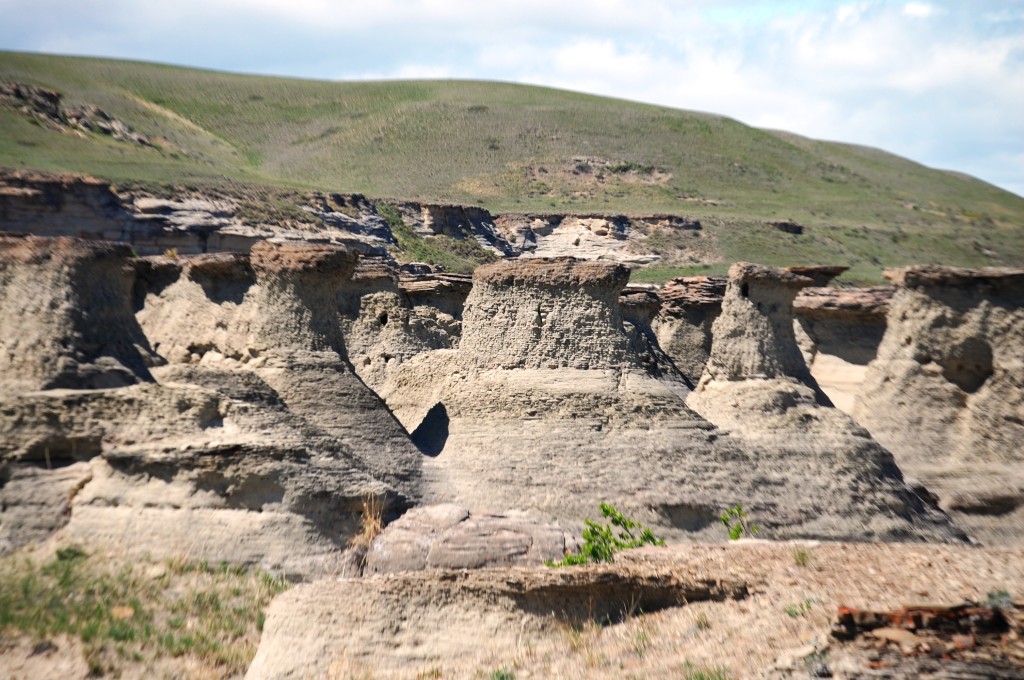 To me, though much different in appearance, it was not unlike visiting Coal Mine Canyon which is located on the Navajo Indian Reservation east of Tuba City, Arizona on AZ Hwy 264 past Moenkopi. As a tour guide I took hundreds of folks down dirt roads (in a van of course) to see the hoodoo-like formations of this place.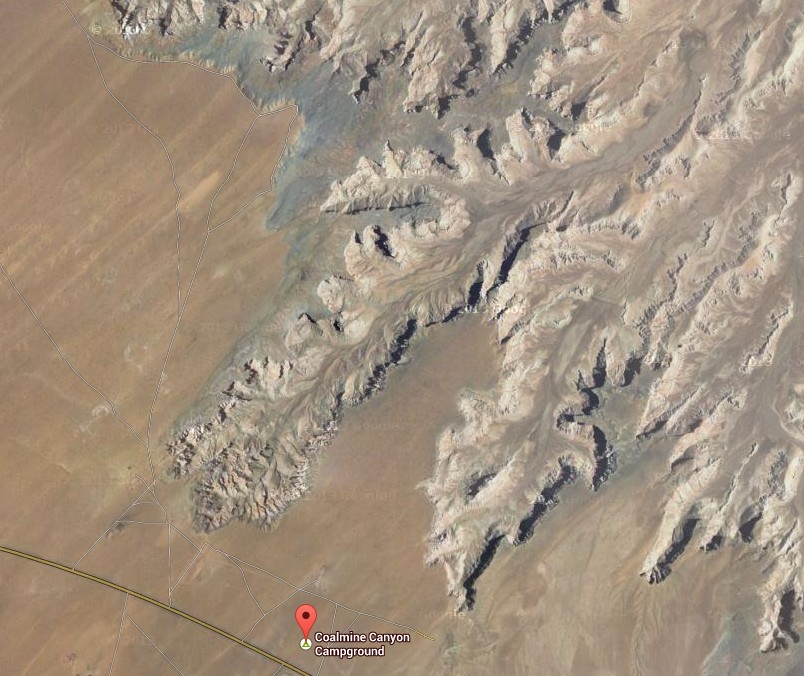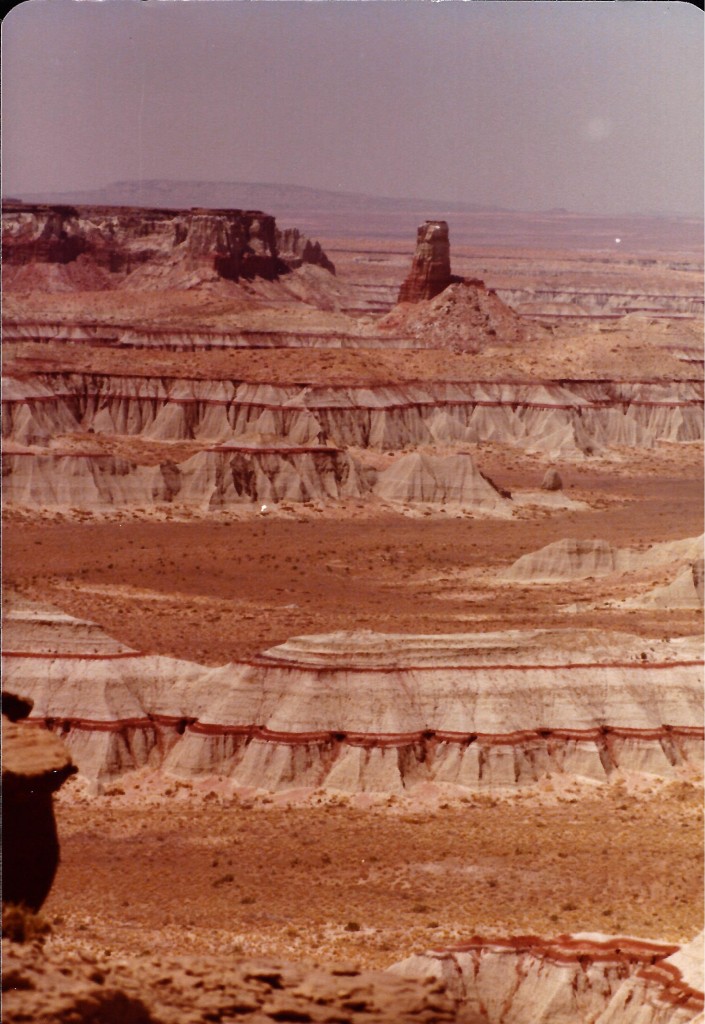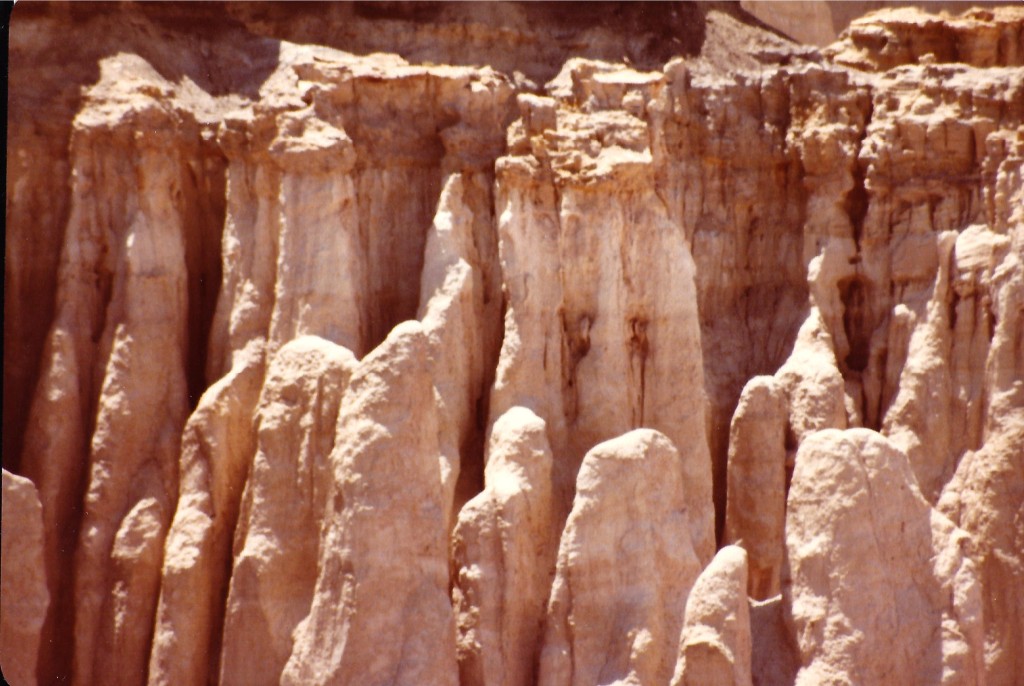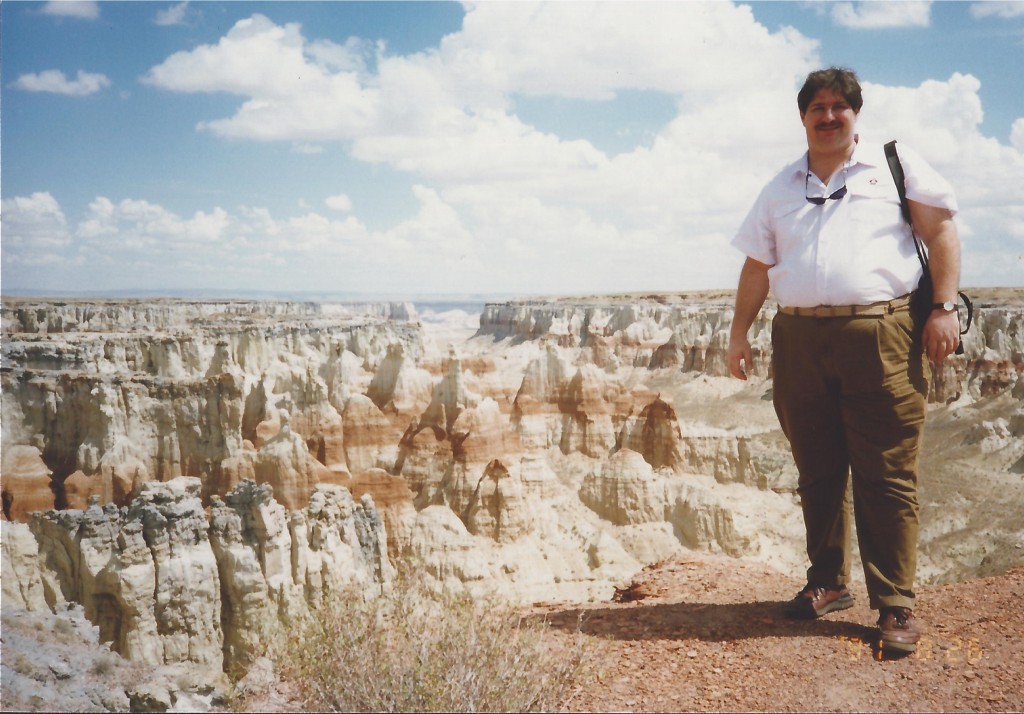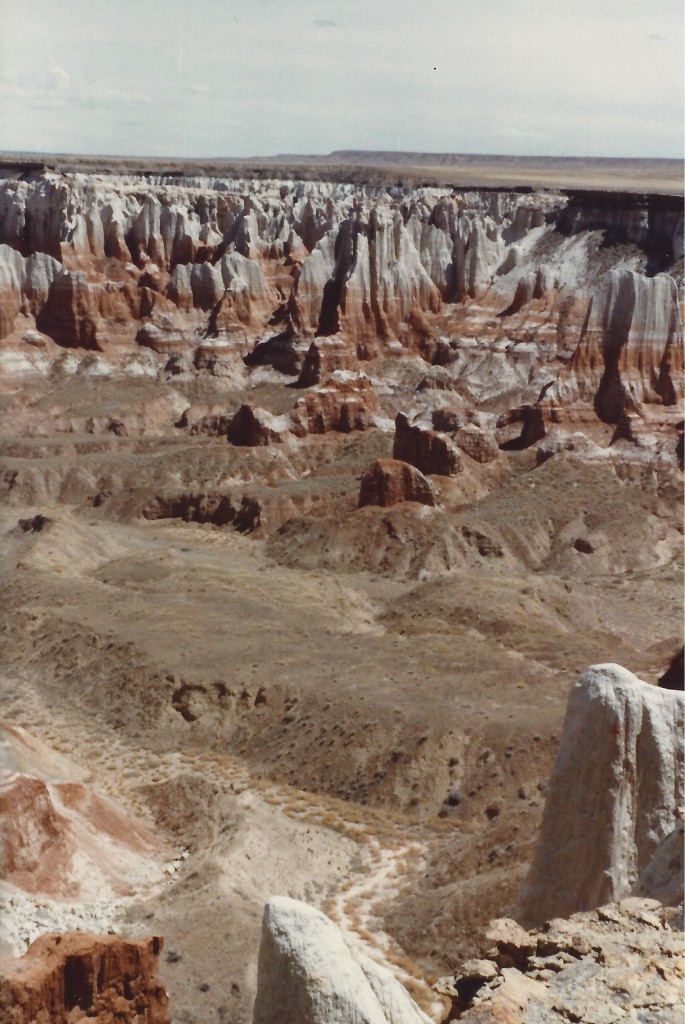 Like Coal Mine Canyon, it is an undeveloped geologic location that might otherwise be a National Monument or a State Park. But in both cases neither of these appear to be headed in this direction. Both require going down narrow dirt roads and paths to get to them. Both have unique and otherworldly formations. And both have big chasms with beautiful scenes.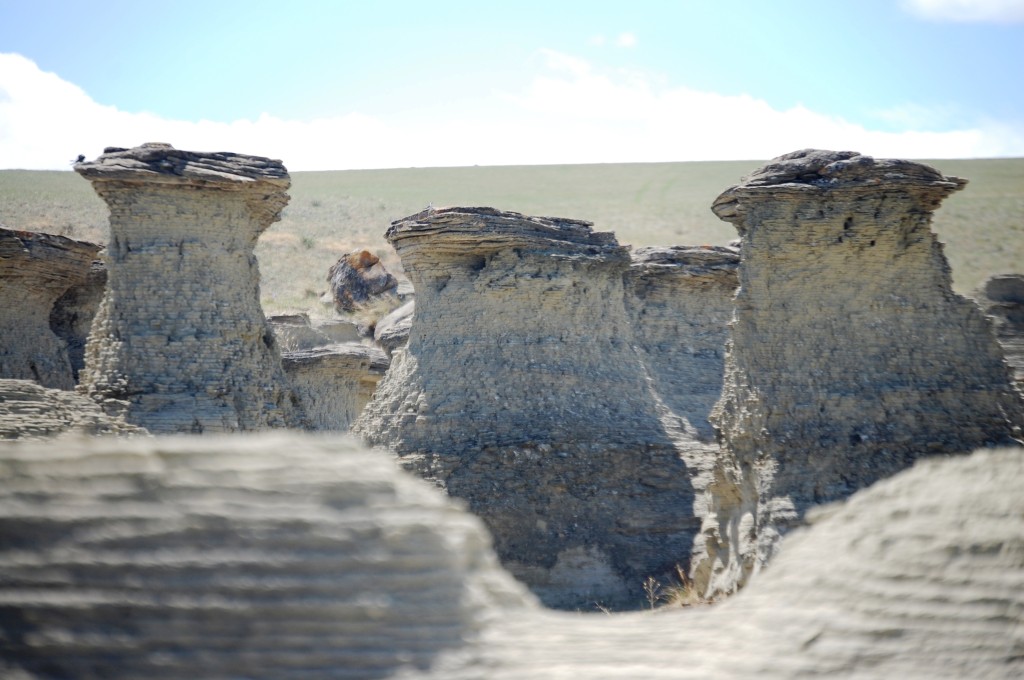 Up in northern Montana just south of Sweetgrass, there are some similar formations called Jerusalem Rocks. I visited there in January 2012. These are also hoodoo-like in nature, but the grouping of the formation is not nearly as expansive as Rock City.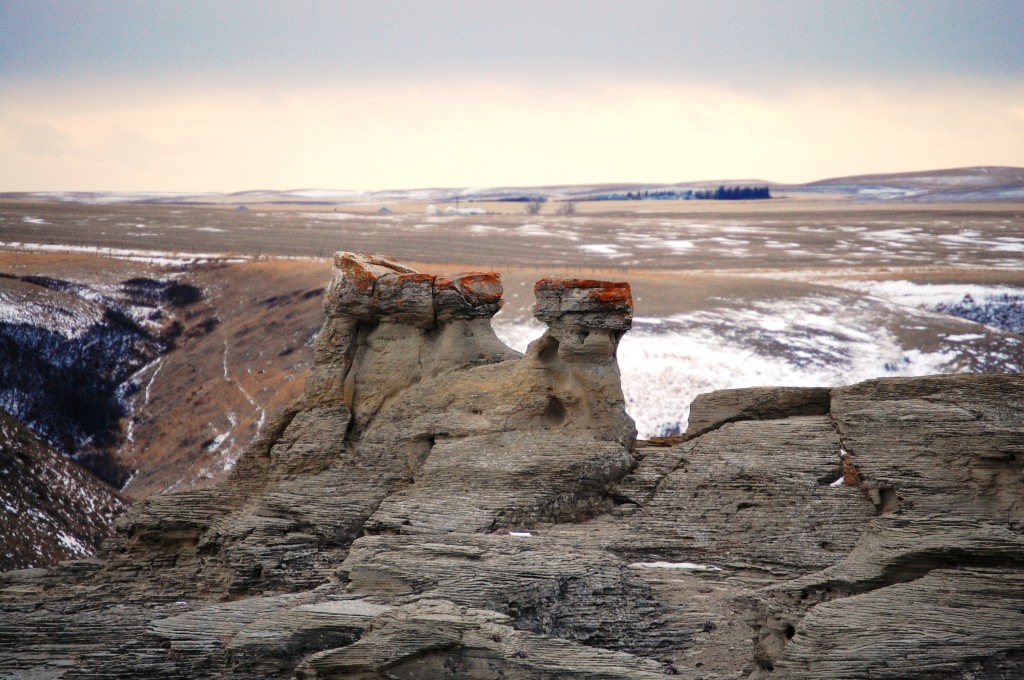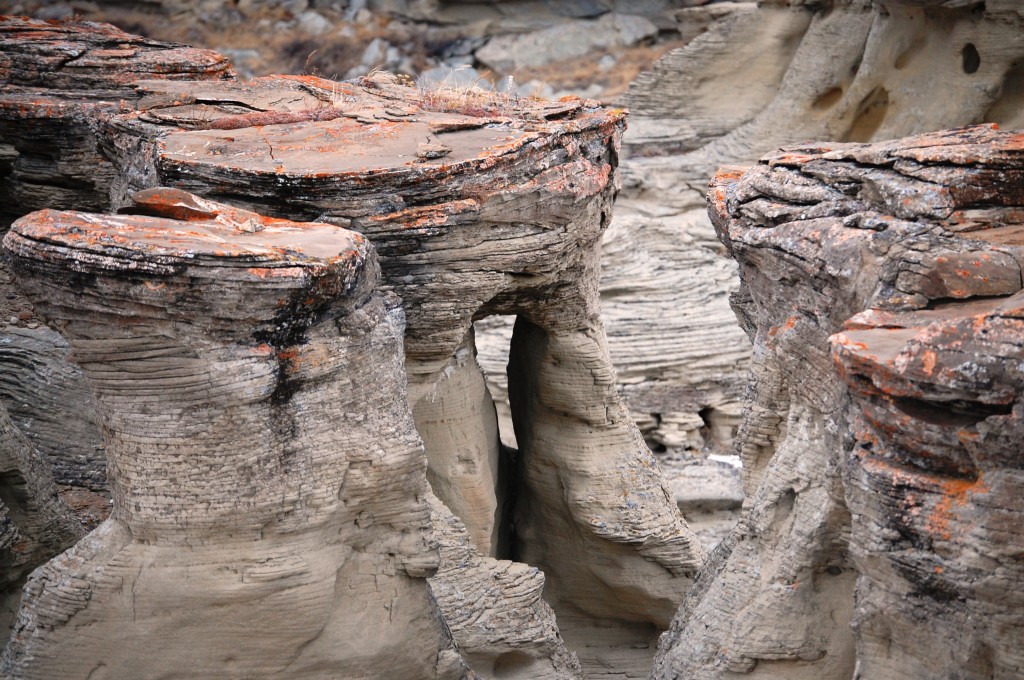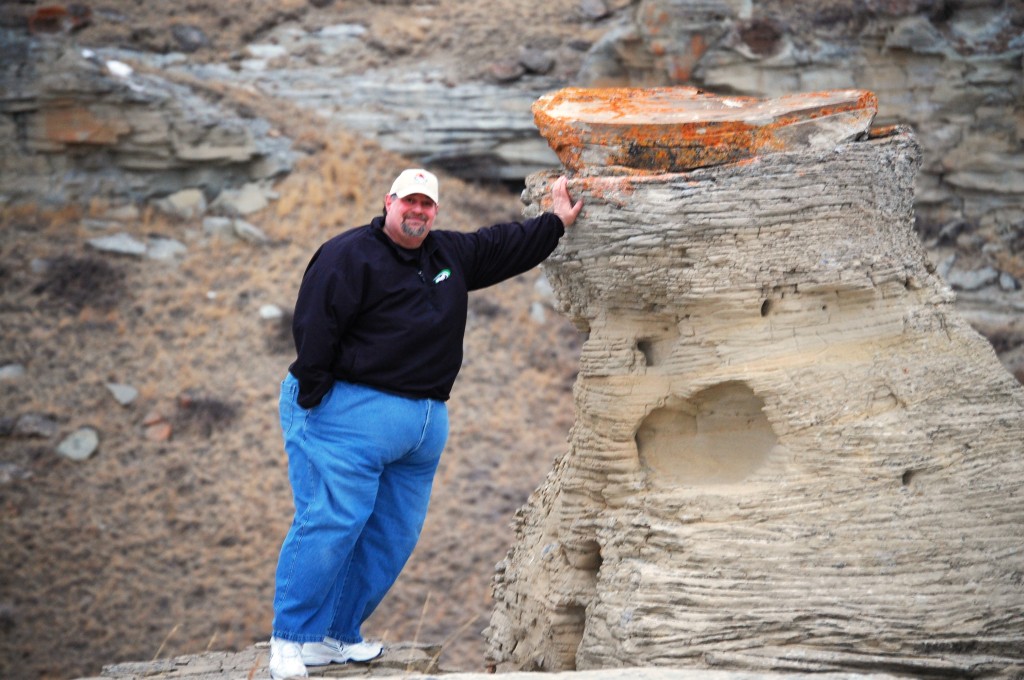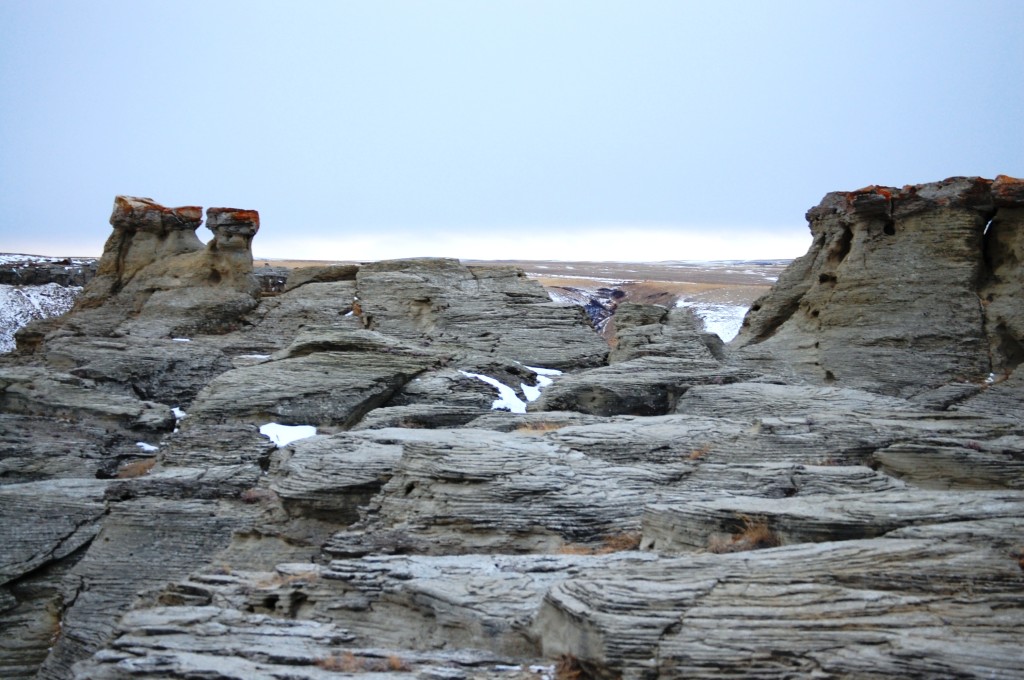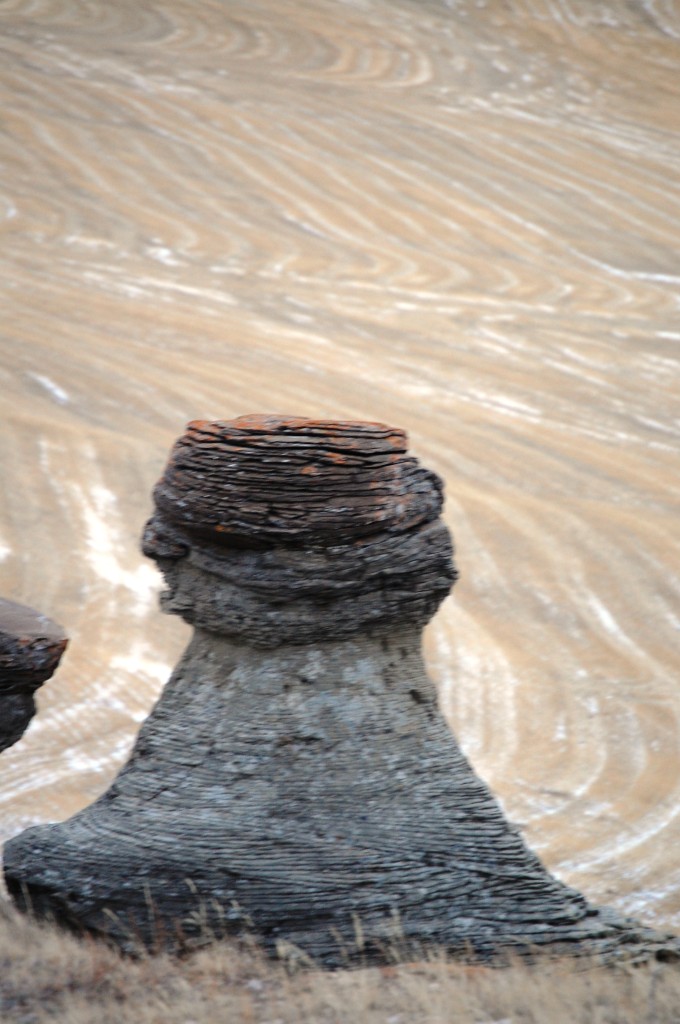 I find all of these out of the way, eerie places to be fascinating and fun to visit. And especially so with grandchildren!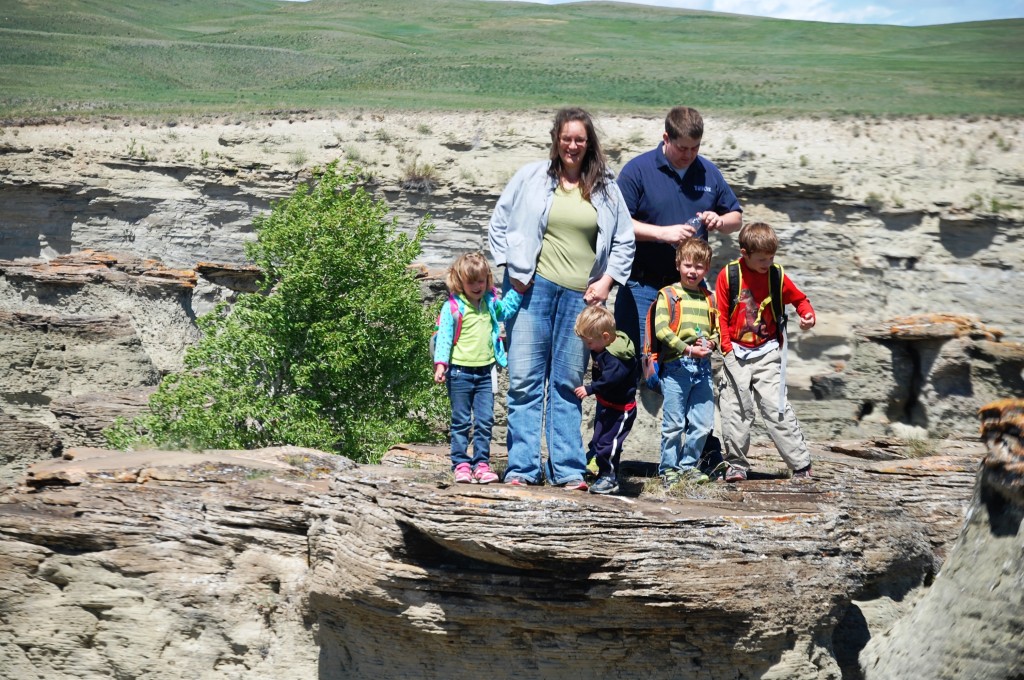 And just a few more shots of this unique place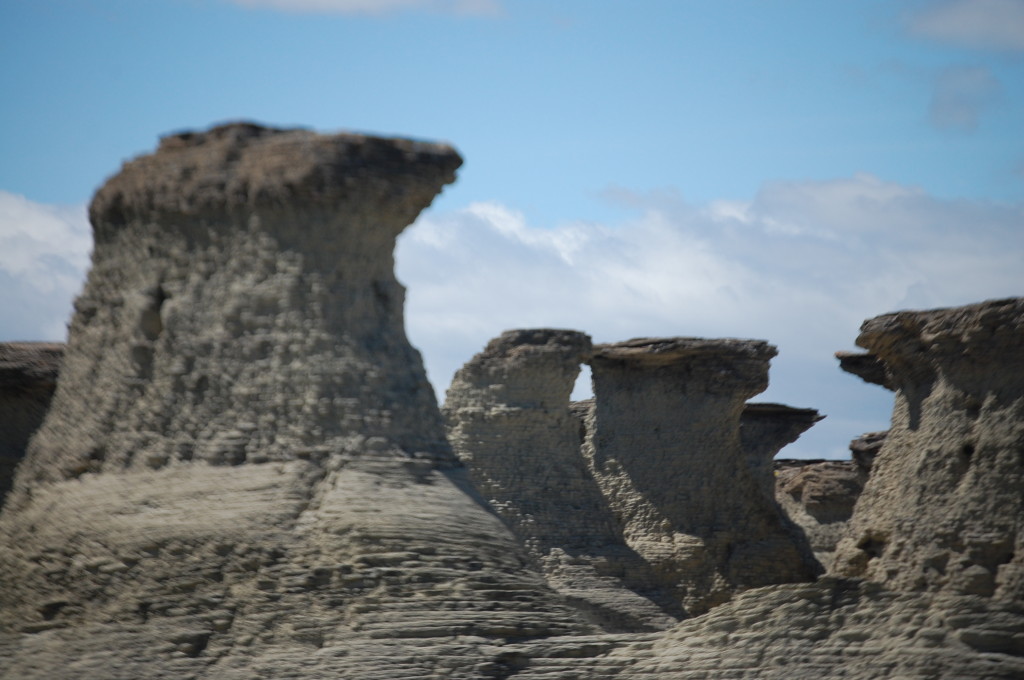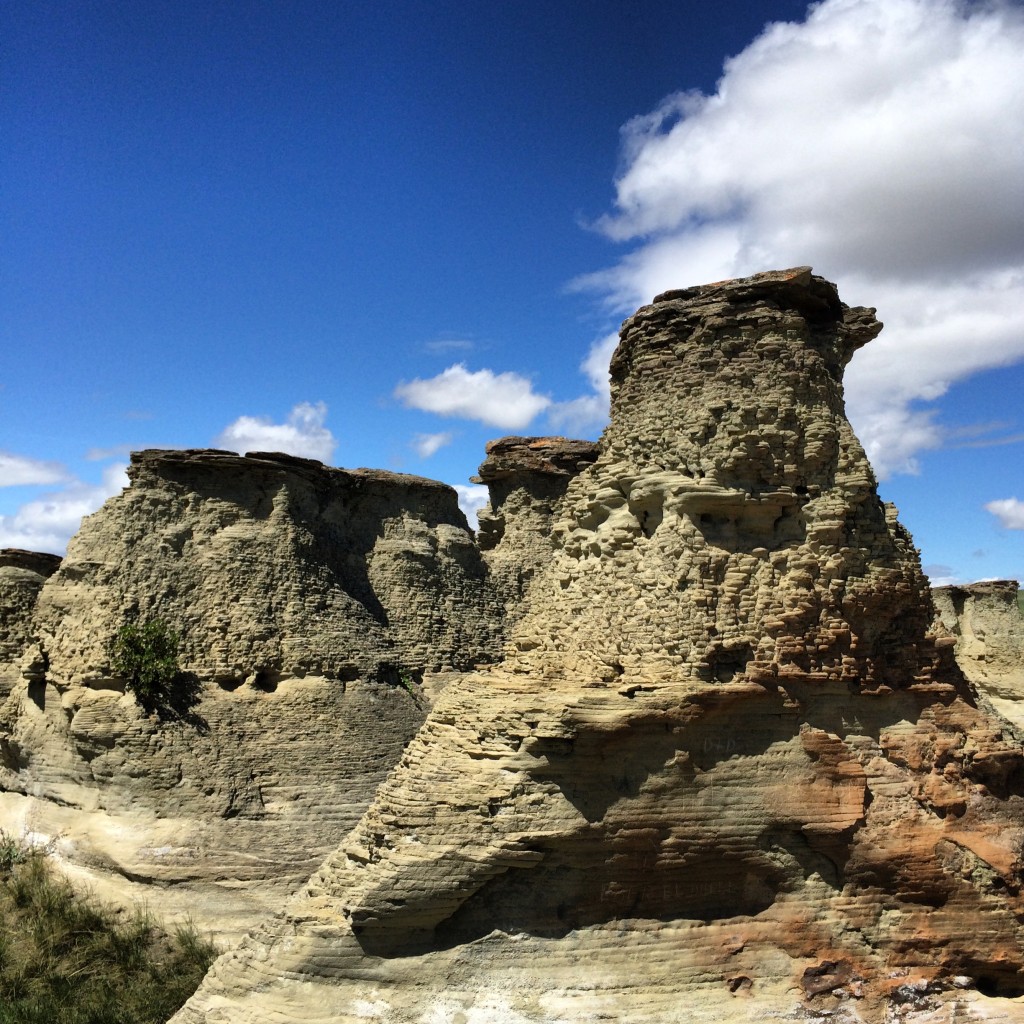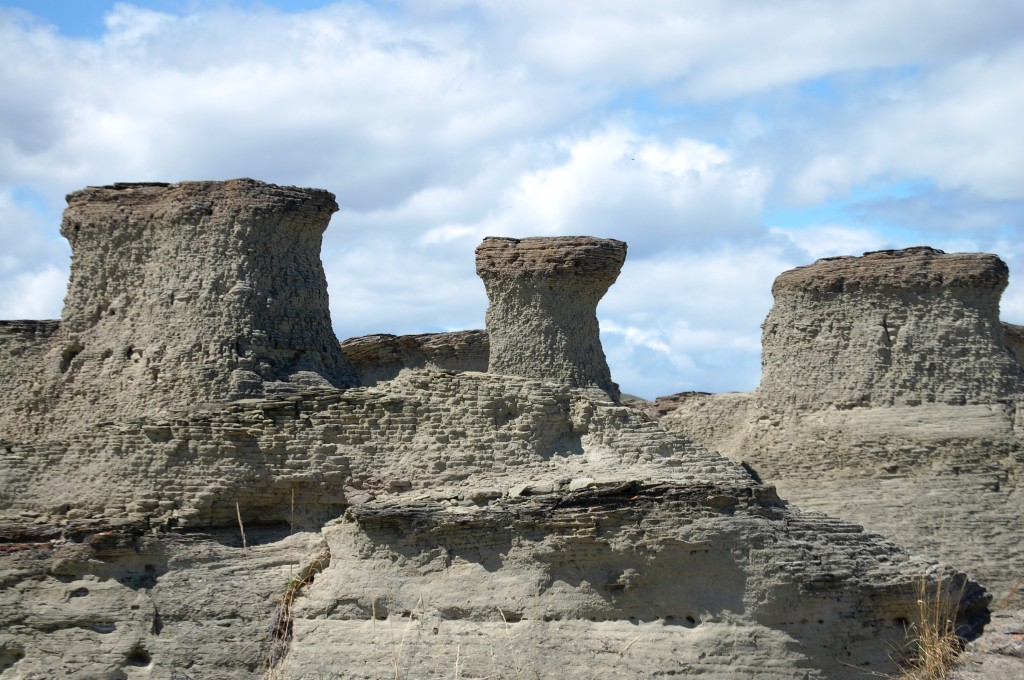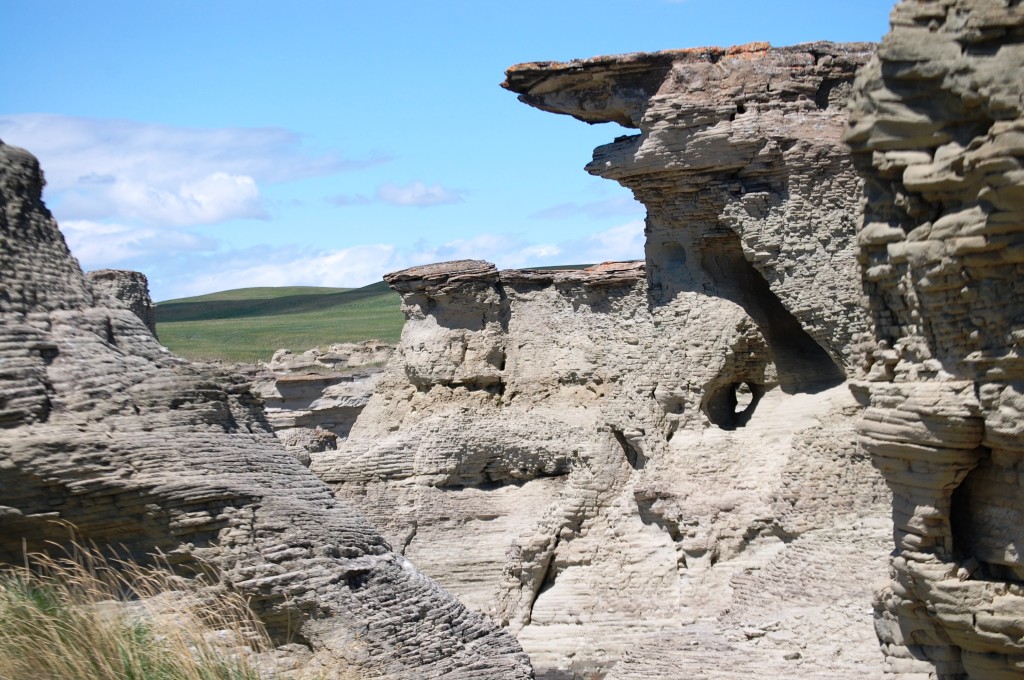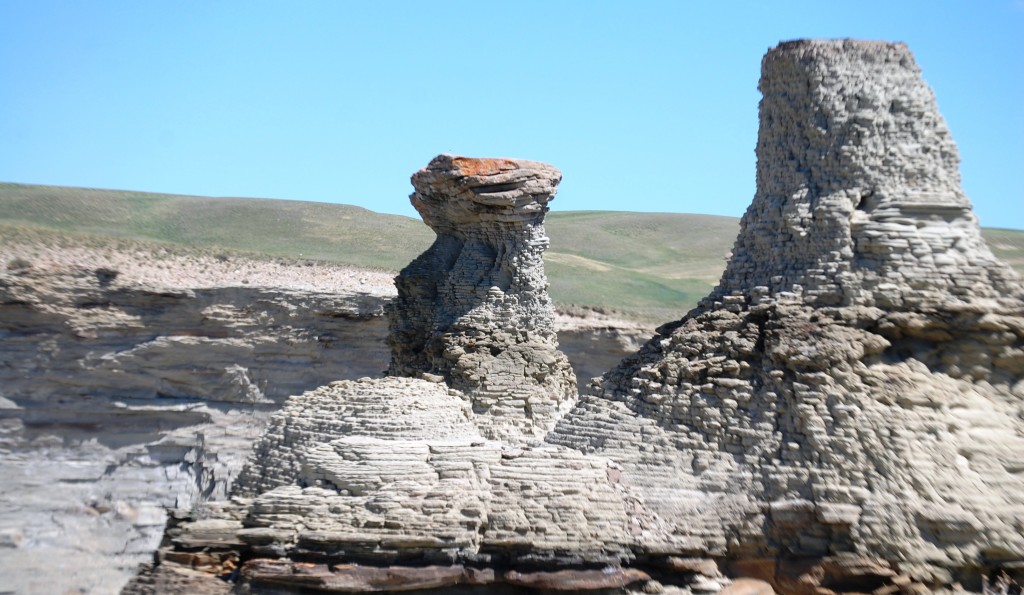 If you are ever in the Great Falls area and have an extra day, I highly recommend a drive up US 89 north and then a jaunt over to Valier and Rock City.  You'll be glad you did.