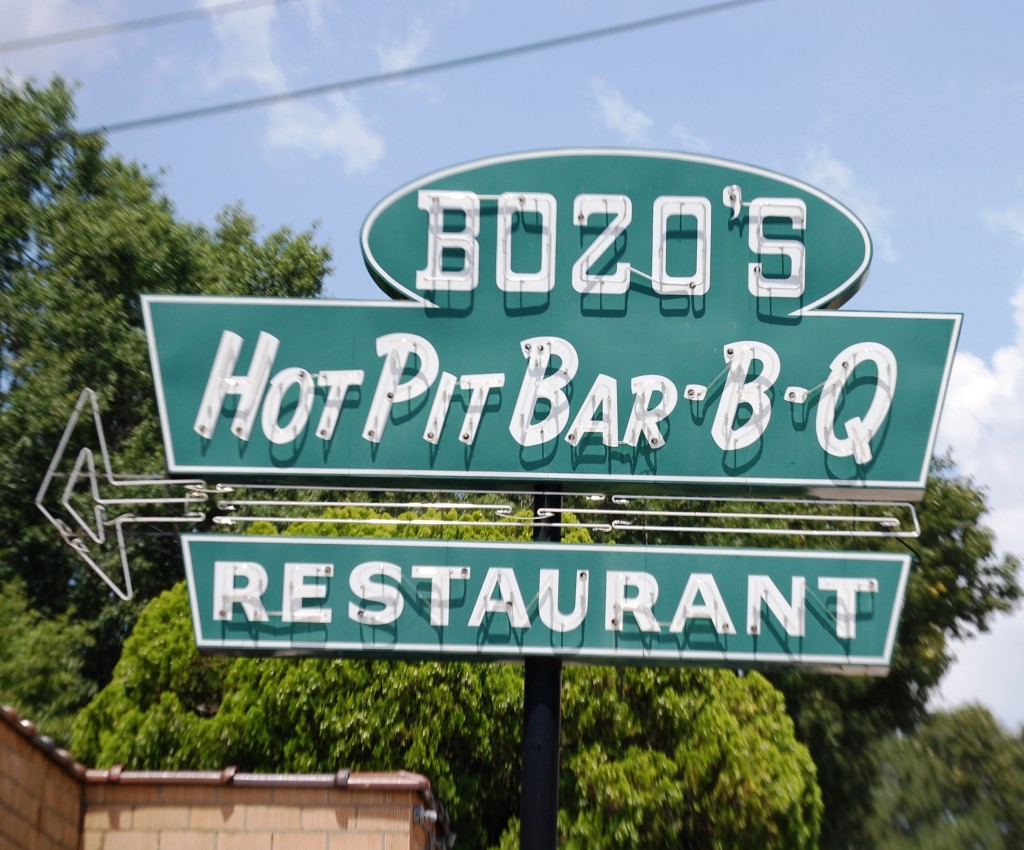 With this post I continue blogging about some of our wonderful US Highways as I strive to avoid the interstates in my travels. In June, I took a trip to Galveston, Texas for a family reunion. The entire length of the trip was predominantly US Highways or State Highways as I made my way to Tennessee, Mississippi, Louisiana and then southern Texas.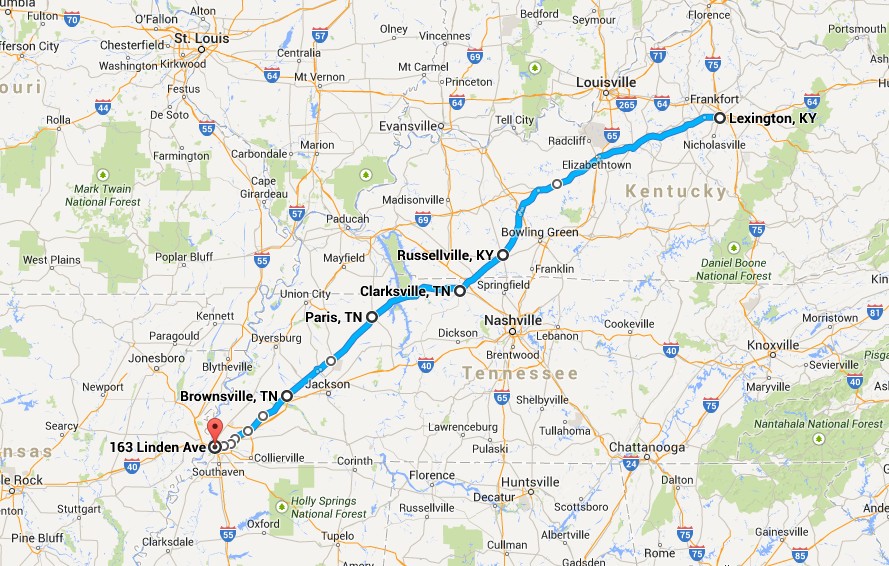 The first leg of this trip would take me from Lexington to Russellville, KY where US Highway 79 begins.  Following that highway, I would make my way into downtown Memphis, TN. From there I would catch US Highway 61 (The Blues Highway) down through Mississippi (the next post in this series). Though I have been throughout a good part of Kentucky and also have taken trips into Tennessee numerous times, this was my first venture on US Highway 79 in over 12 years.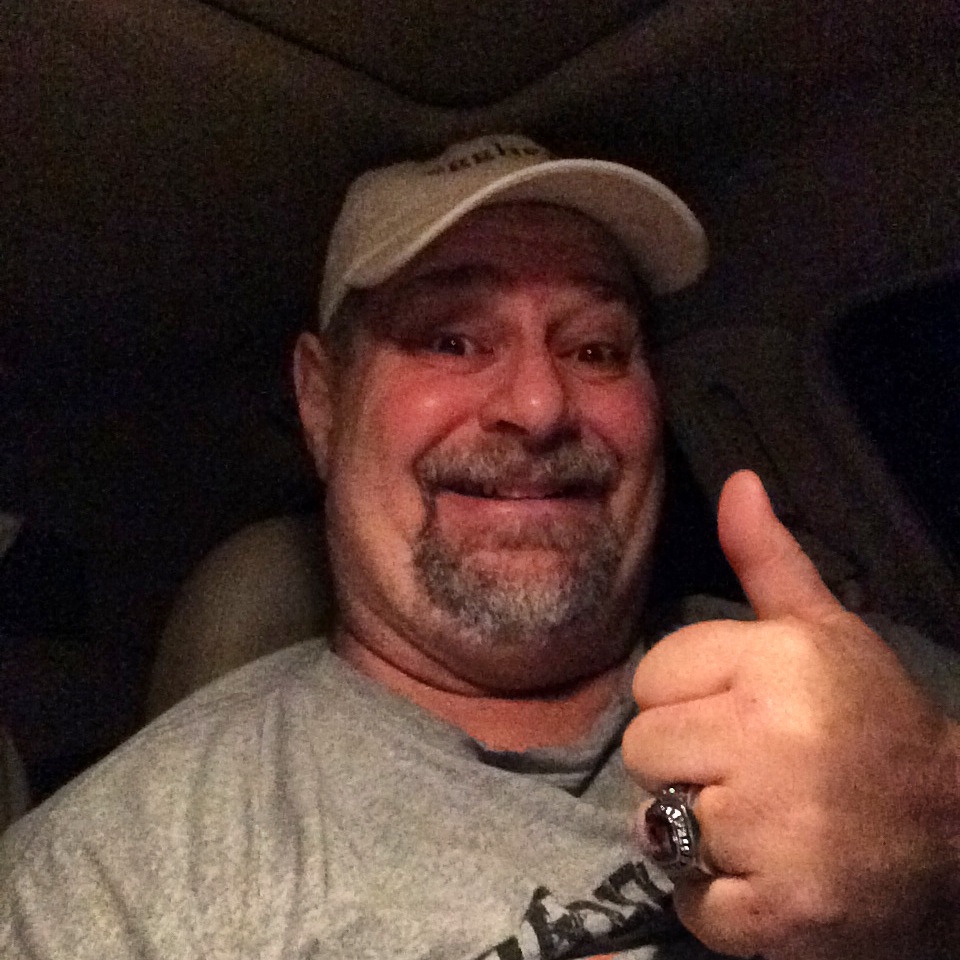 My objective was to make sure I was on US Highway 79 by about sunrise, so I was on the the road heading west very early in the morning out of Lexington and then to the Bluegrass Parkway and onto I-65 south. I then took the Western Parkway heading west towards Central City, Kentucky, the birthplace of the Everly Brothers. Along the way, I experienced a beautiful sun rise which is in the photo below.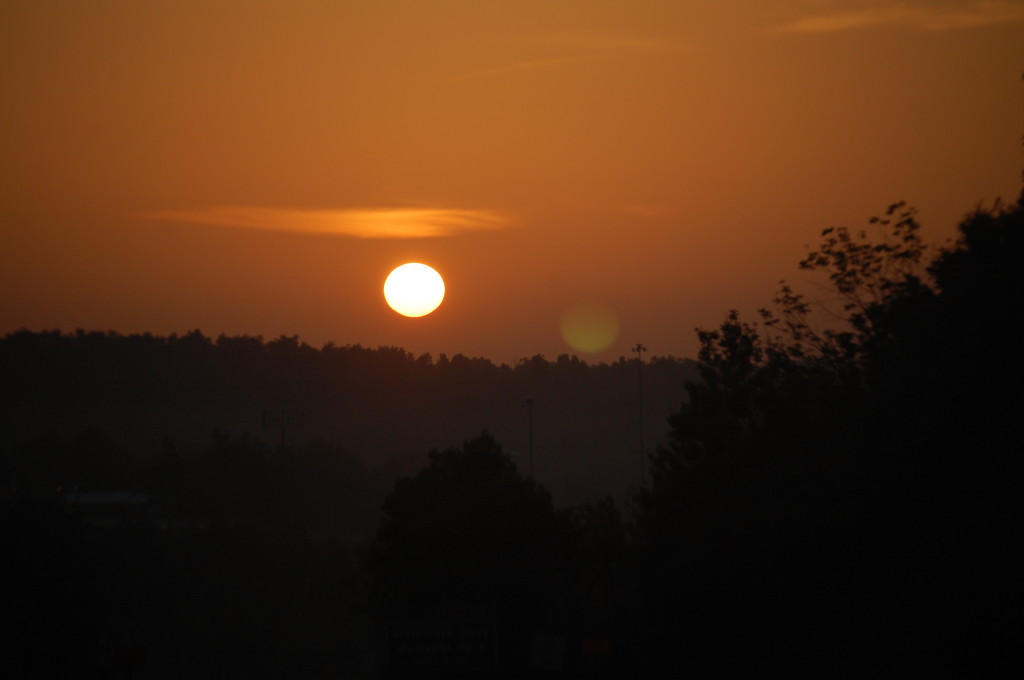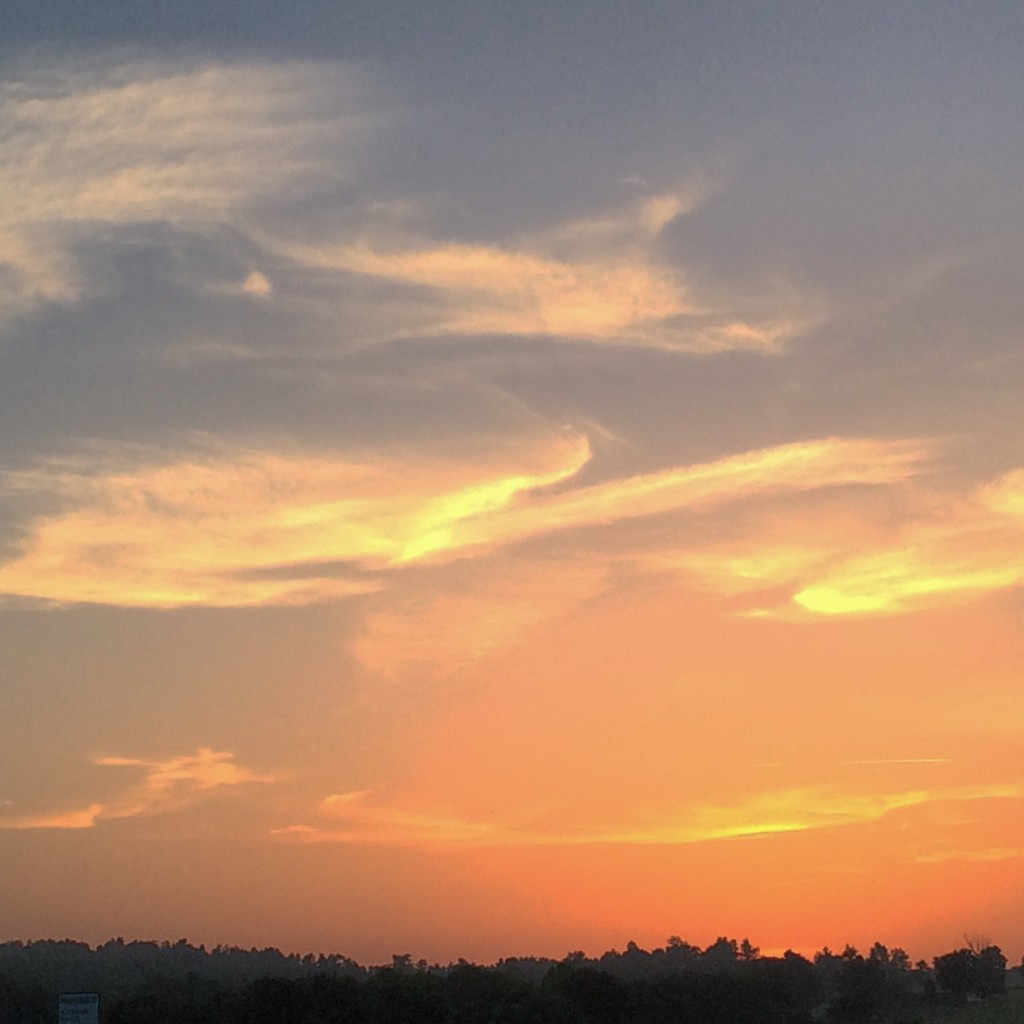 At Caneyville, KY I took State Highway 79 south to Russellville. It was a nice drive through mist covered farmland.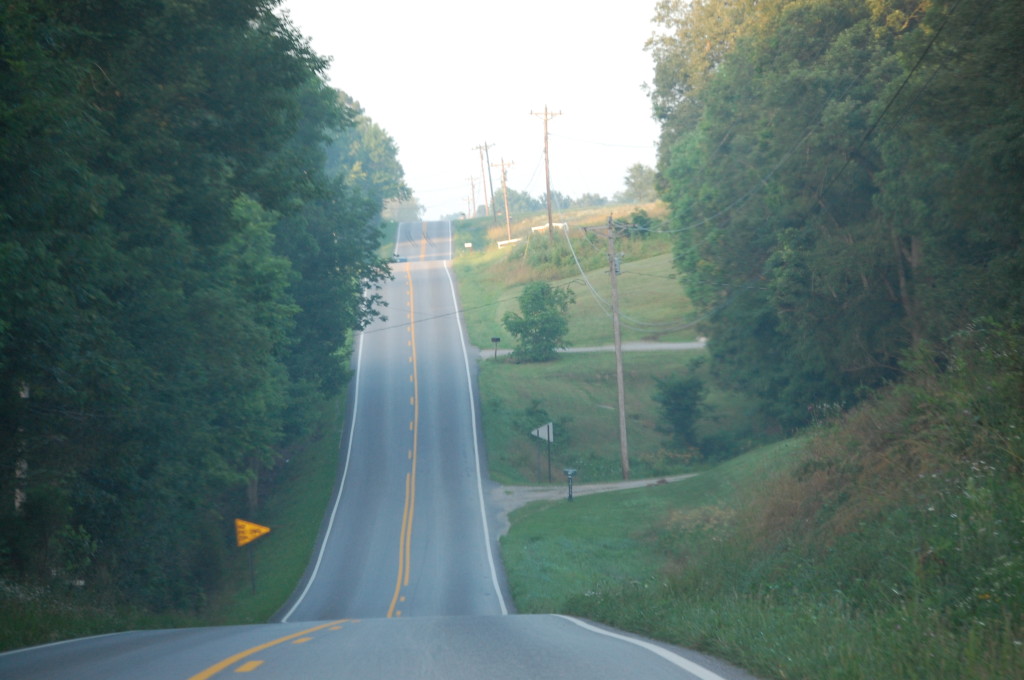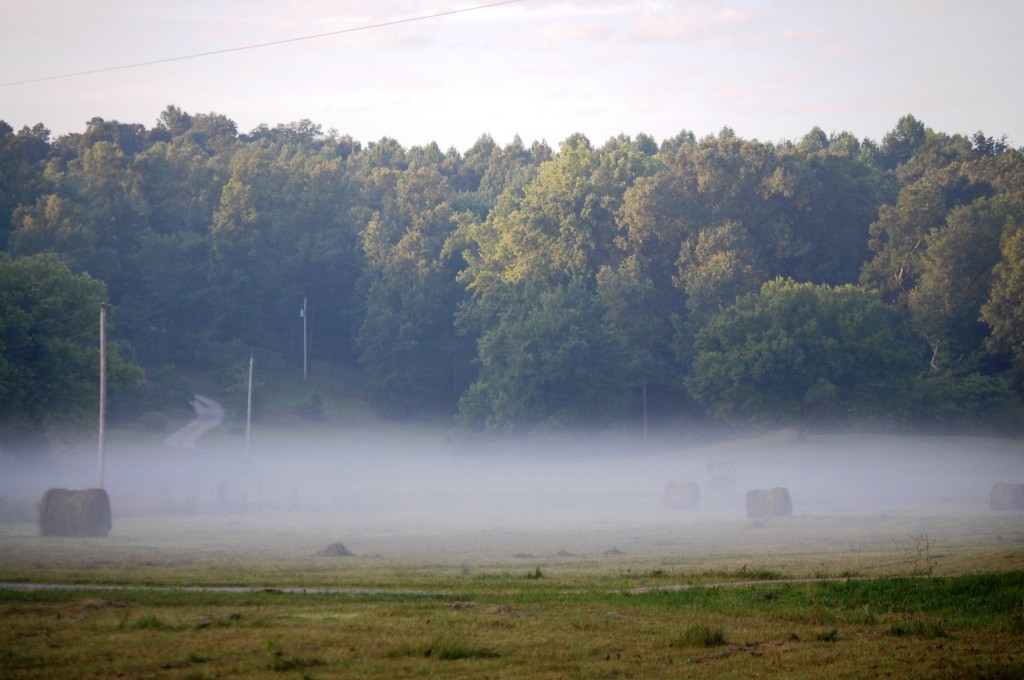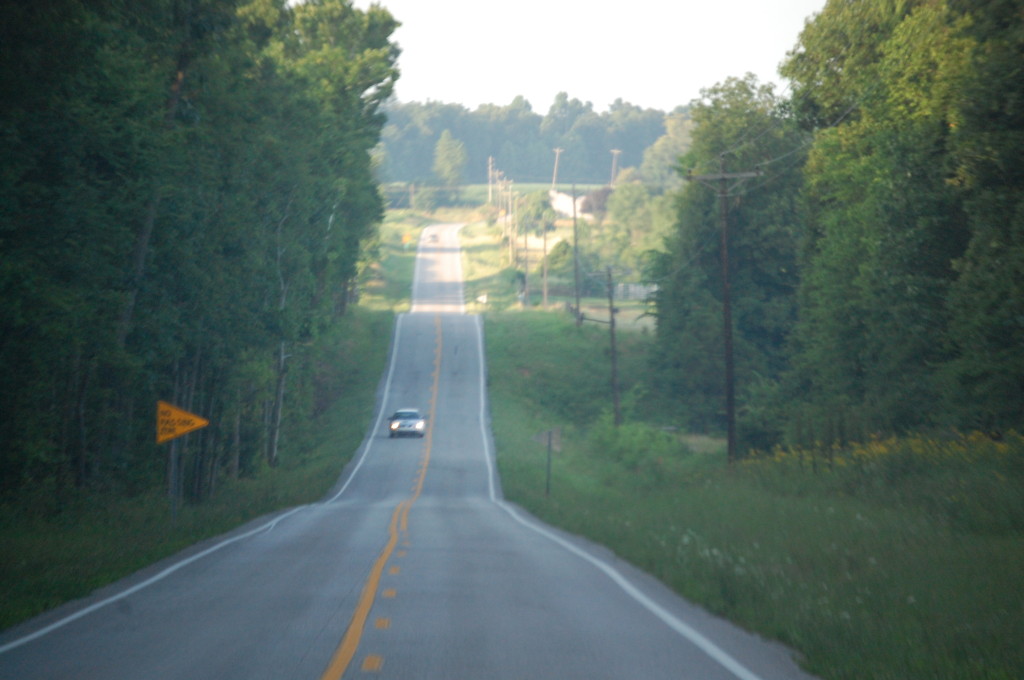 As noted above, my main objective for going to Russellville was being able to travel south along US Highway 79 all the way into Memphis.  I didn't see much in Russellville, but there was a fun sign for Ray Bones BBQ, which is apparently now out of business…at least the sign was still there!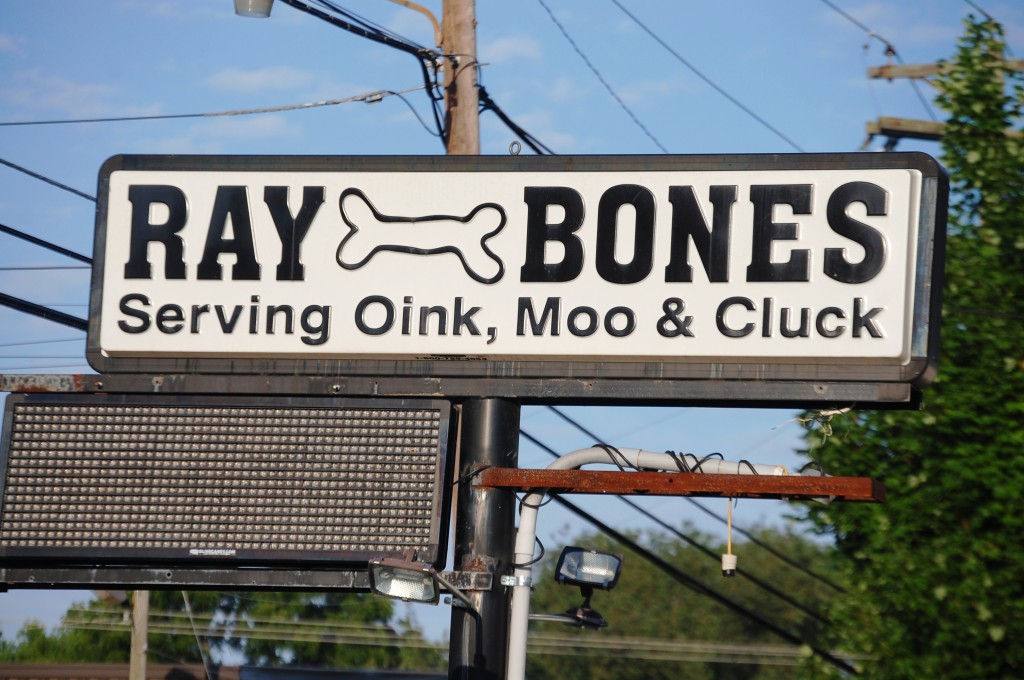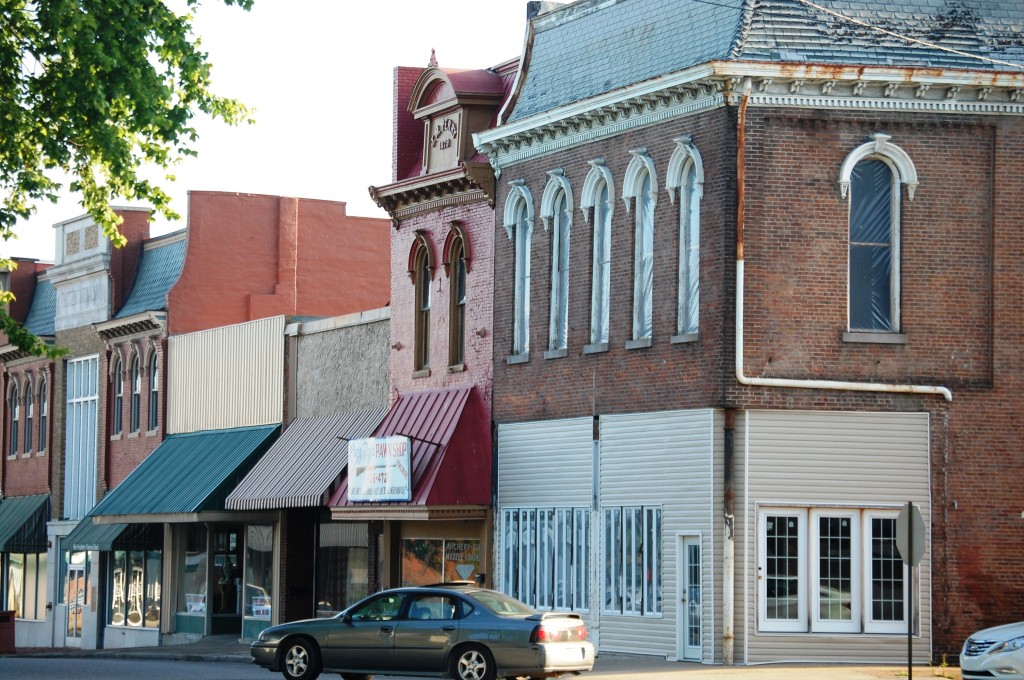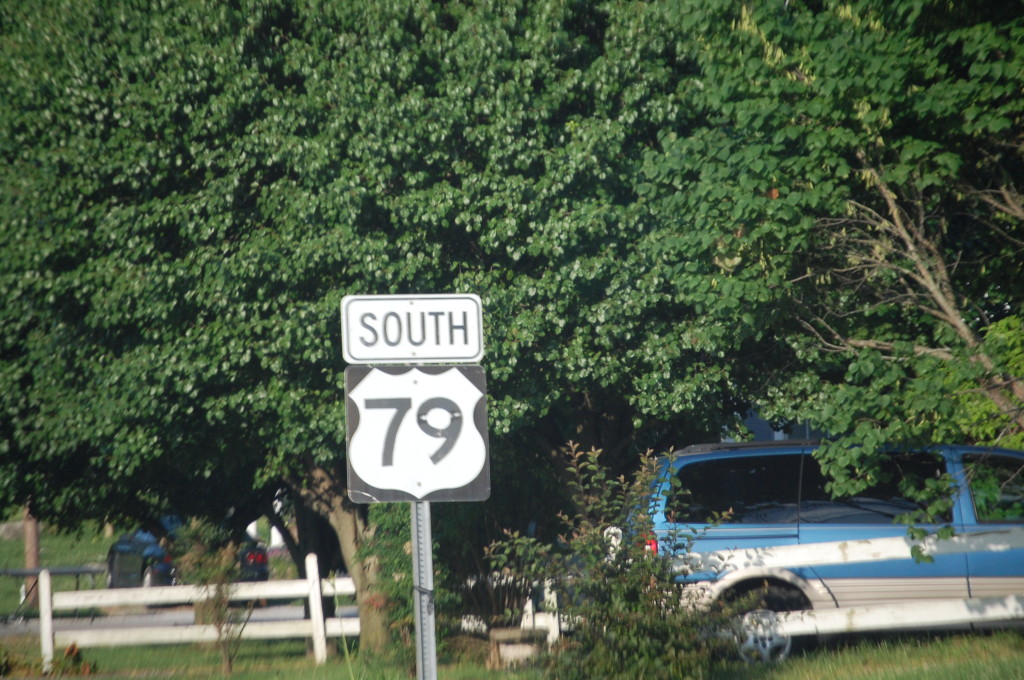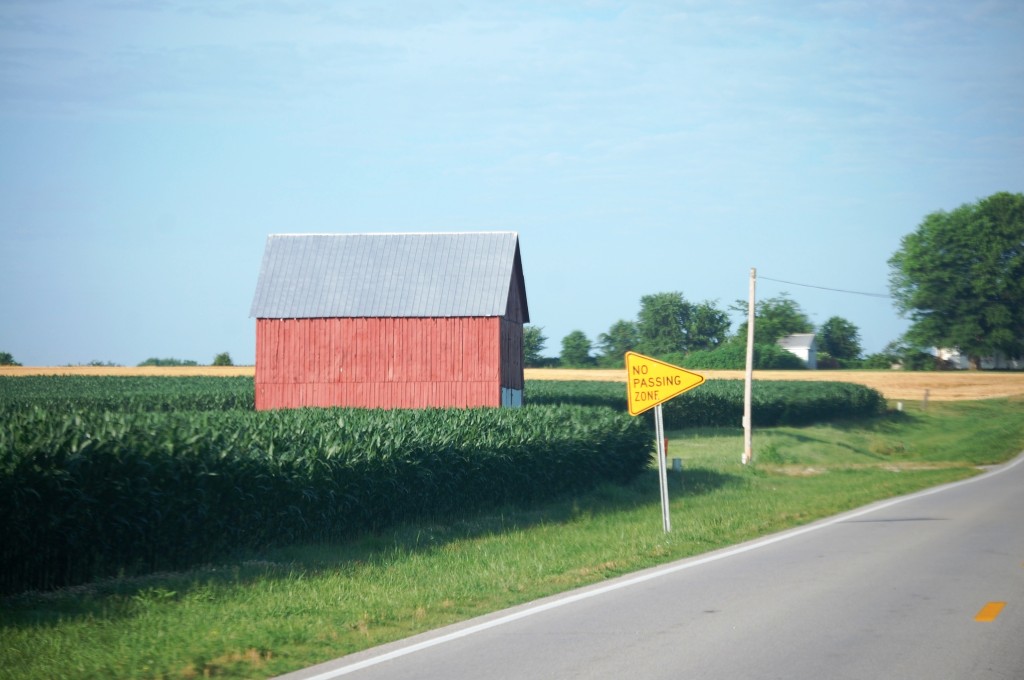 The first real excitement along the way was as I approached the Tennessee border near Guthrie, Kentucky. Mind you, Guthrie is way out of the way for most things but they do have a wonderful large pink elephant and a giant cow with sunglasses!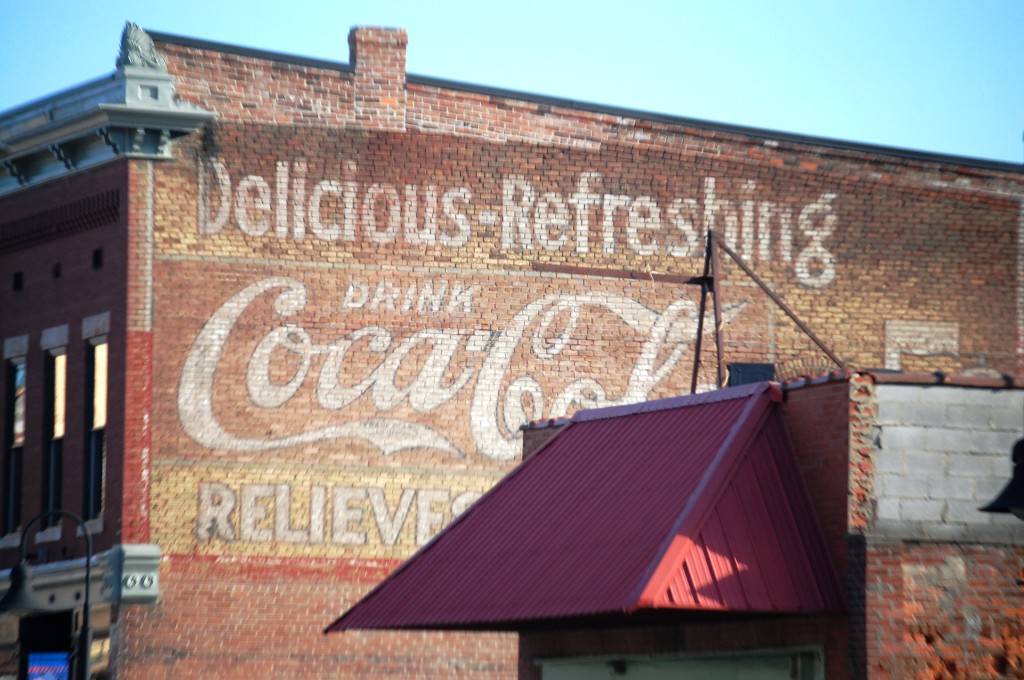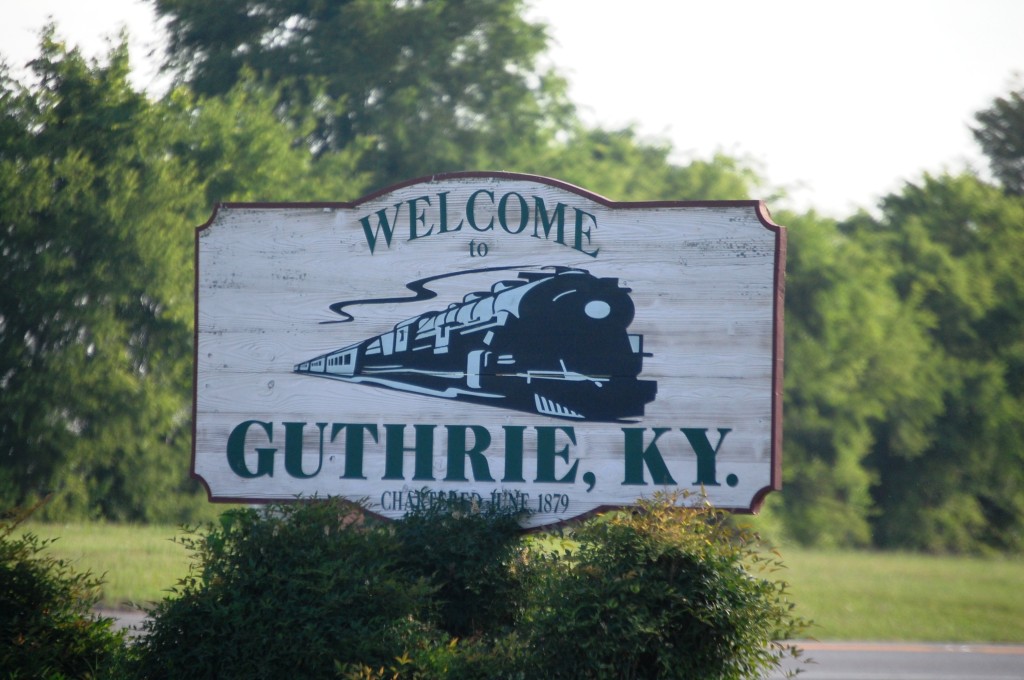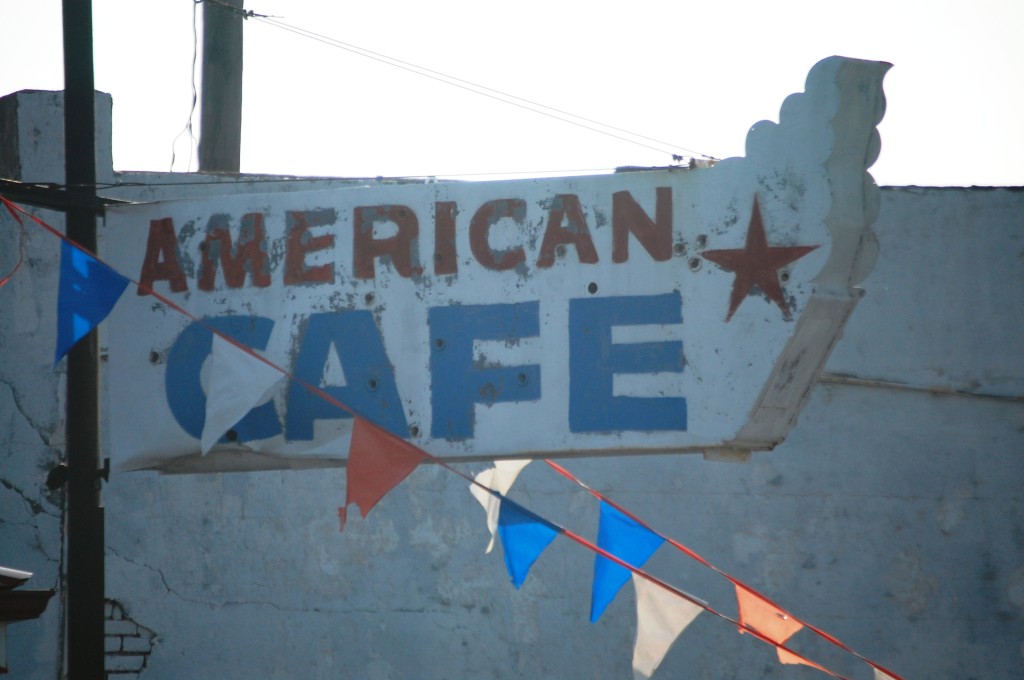 The big pink elephant can be seen from US Highway 79 just before the function with US Highway 41.  I turned left on US 79 and a couple of blocks later came across the huge cow with glasses. The cow with glasses is reminiscent of the Pink Elephant with glasses in DeForest, WI (see my post about that from earlier this year).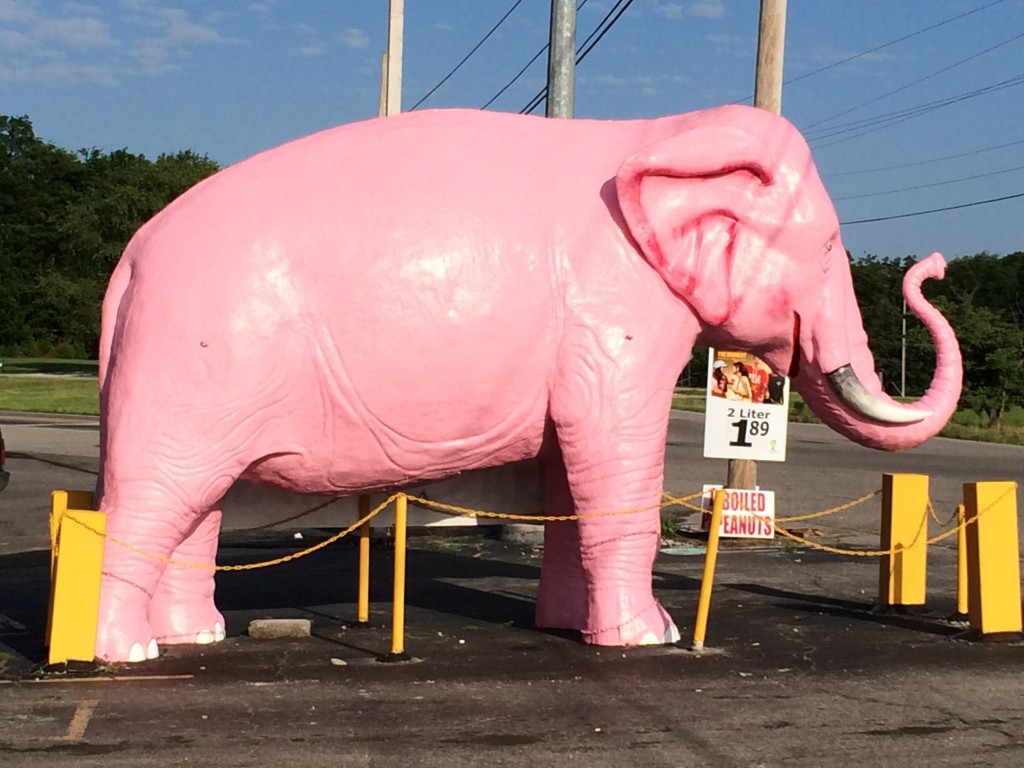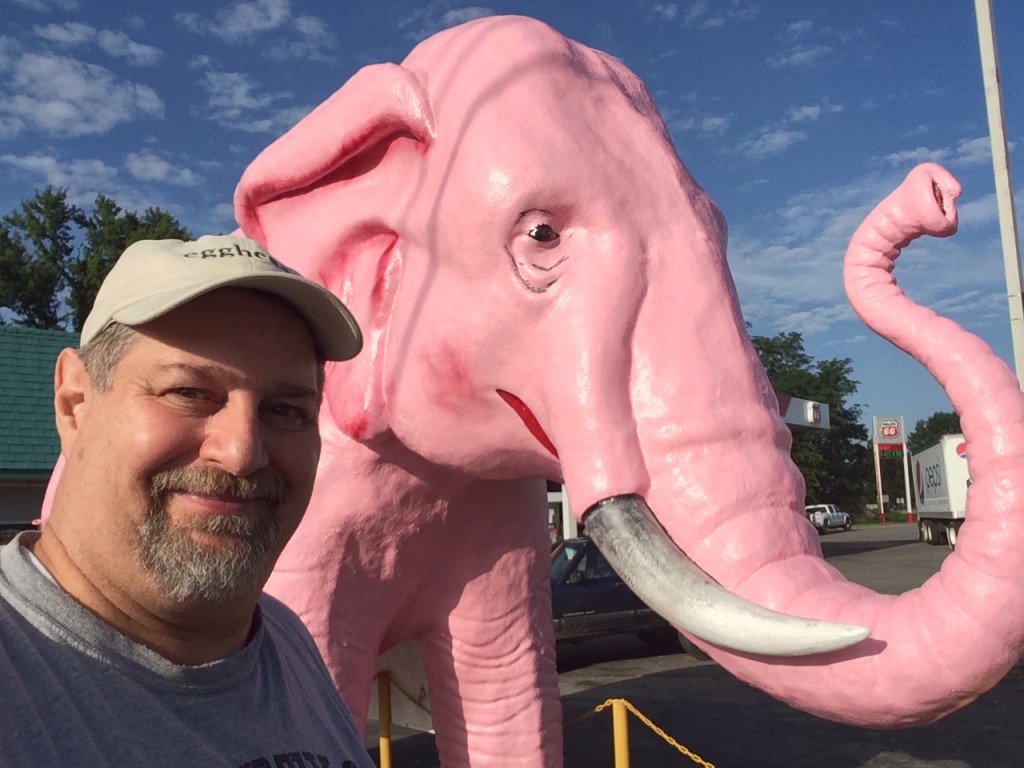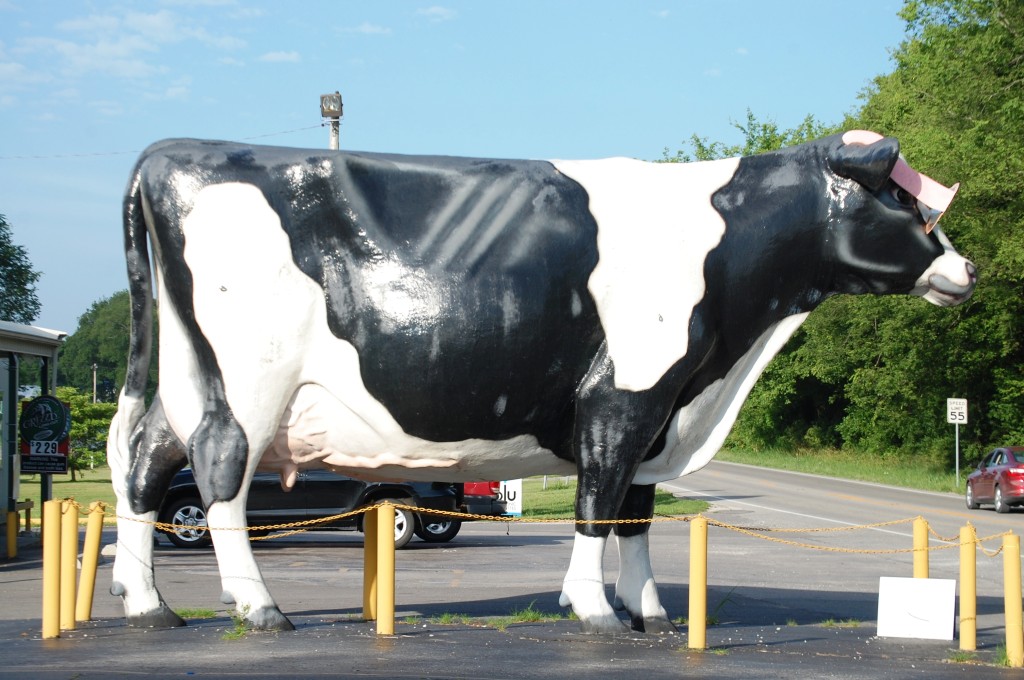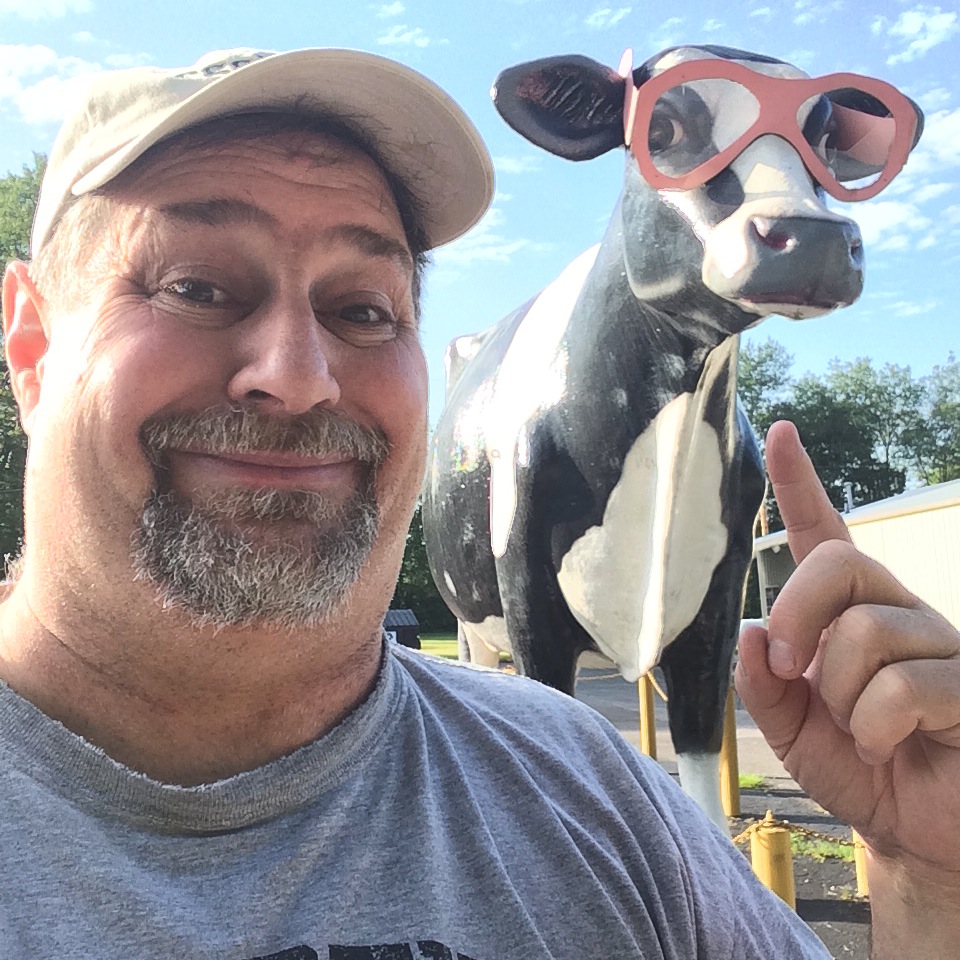 Just after Guthrie, I crossed into Tennessee and headed towards the small town of Paris, Tennessee.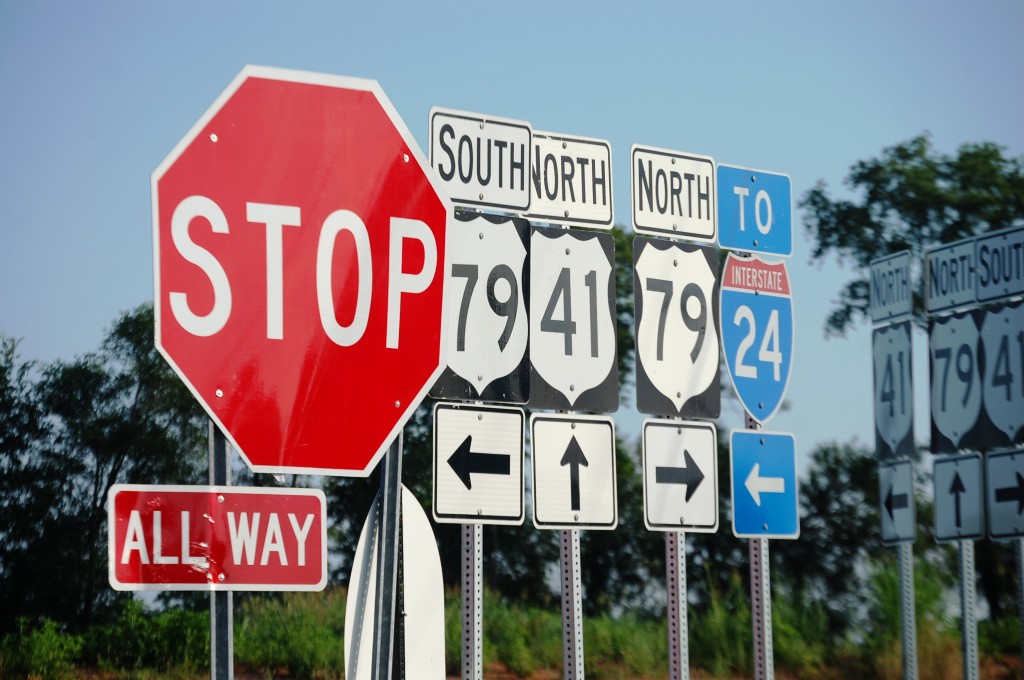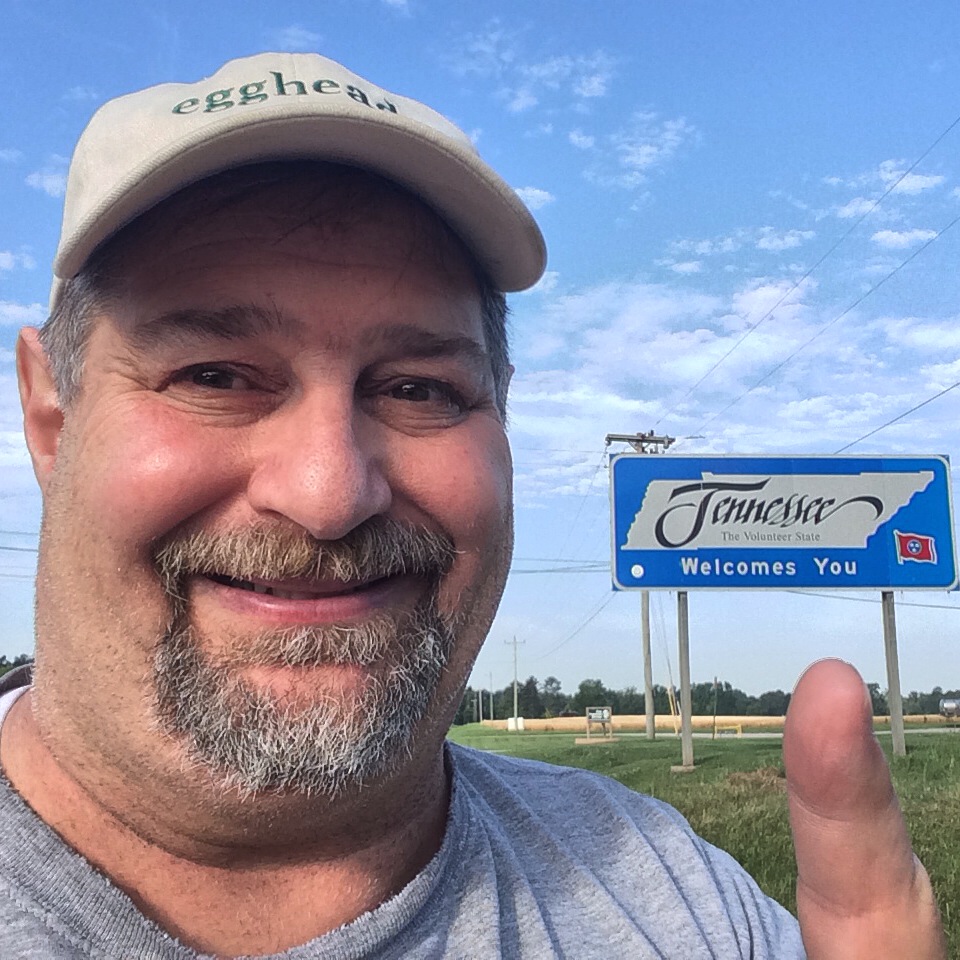 I made a brief stop in Clarksville to visit a couple of friends and then from Clarksville, it was on to Paris to some beautiful lake country including a drive over the Kentucky lake which is part of the Tennessee River.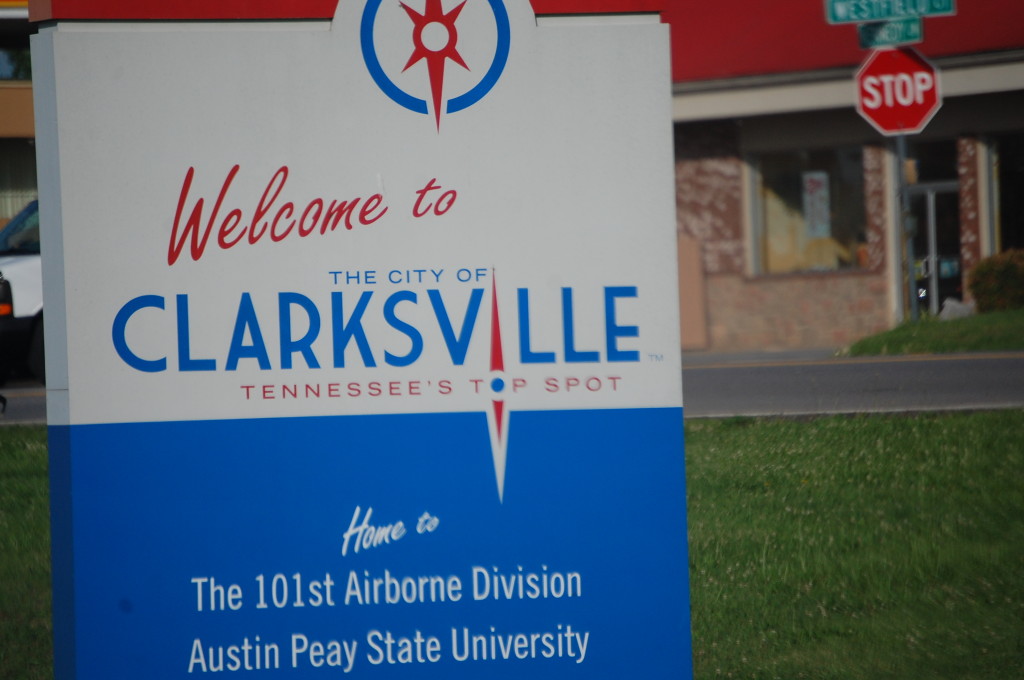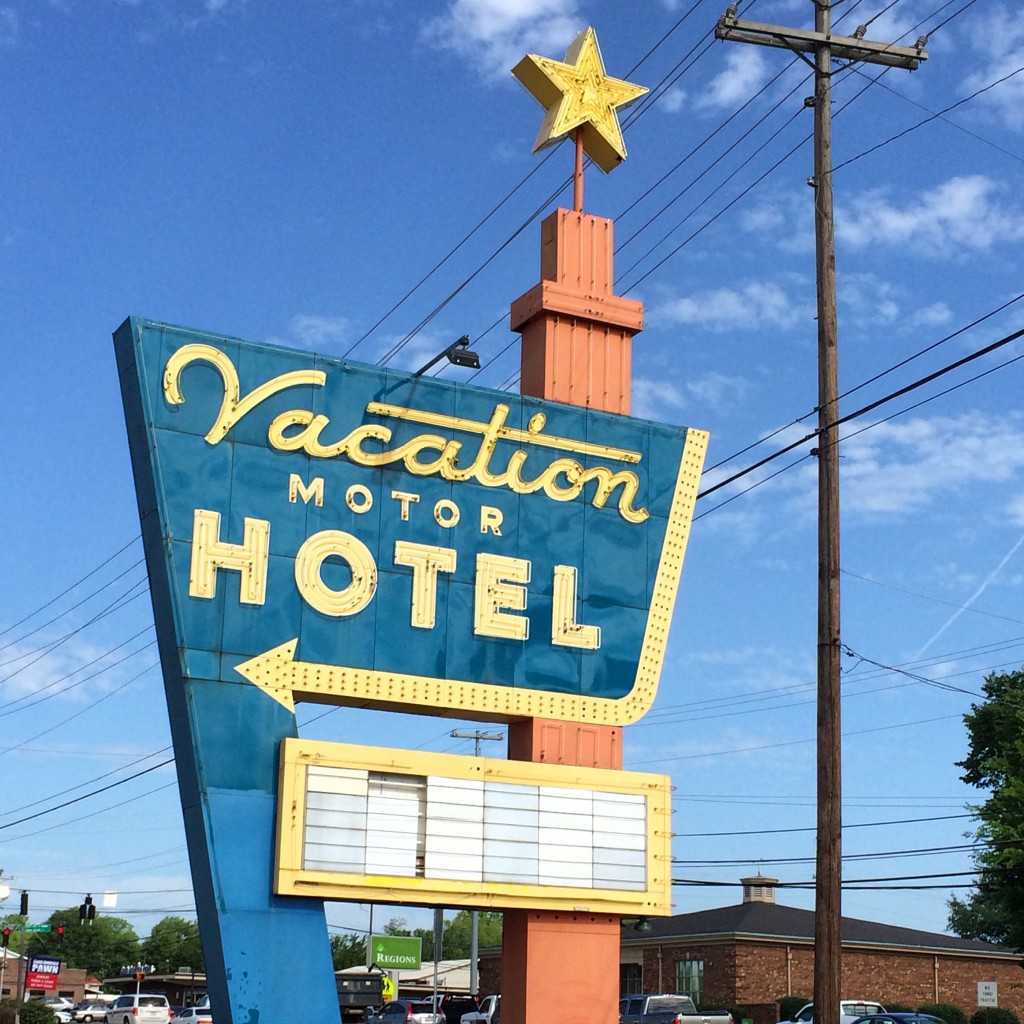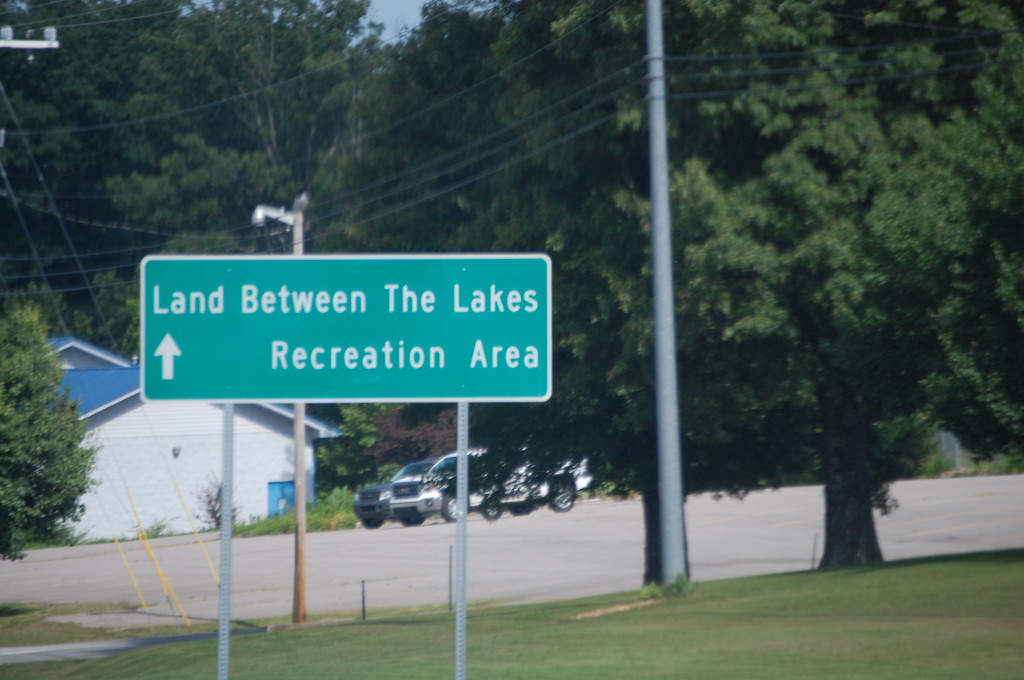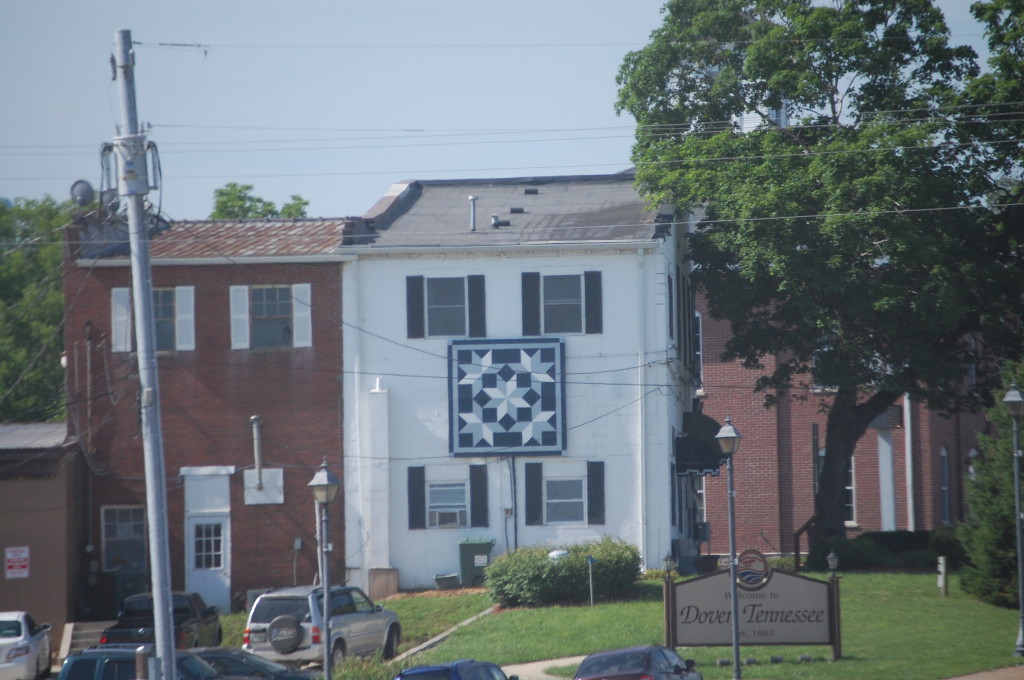 The drive from Dover, Tennessee south on US 79 is also called the Tennessee River Trail.  It is a scenic drive through pine trees and then eventually over the Tennessee River and Kentucky Lake.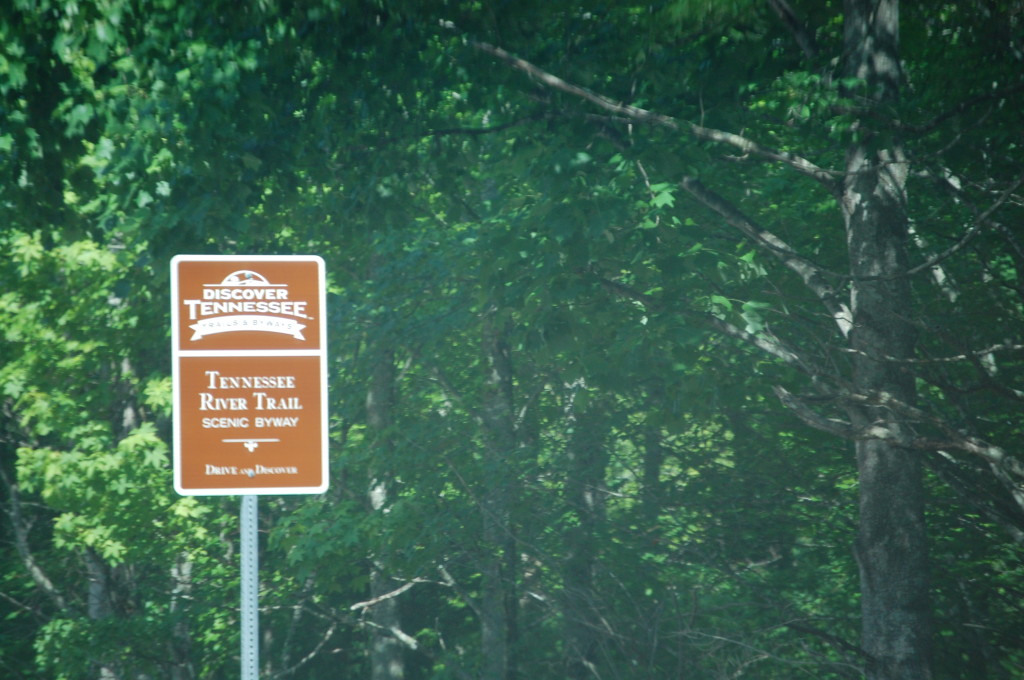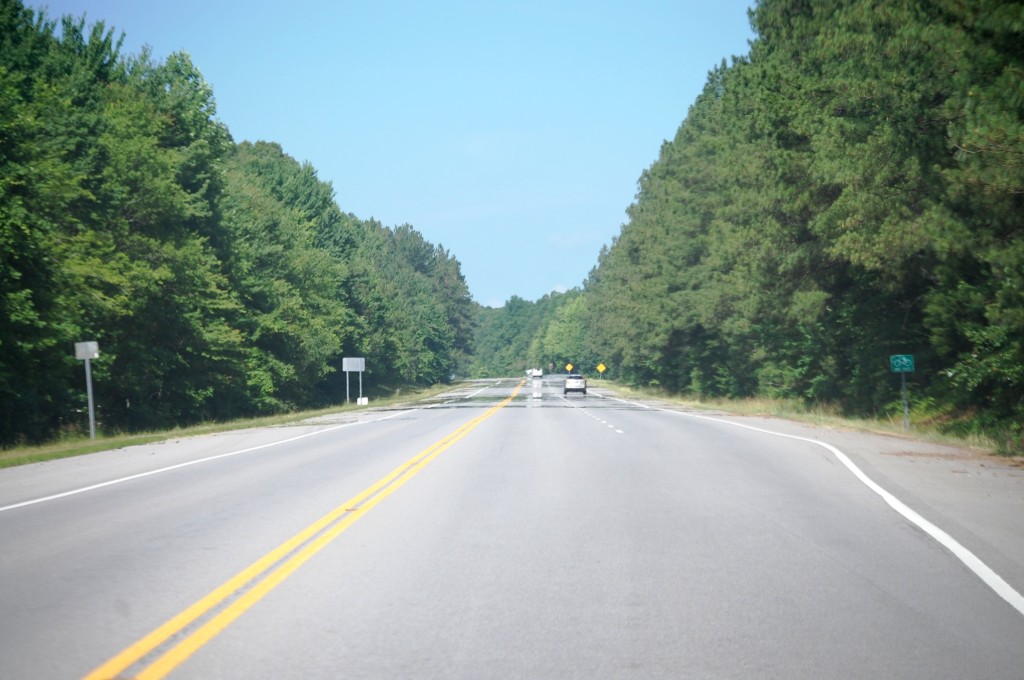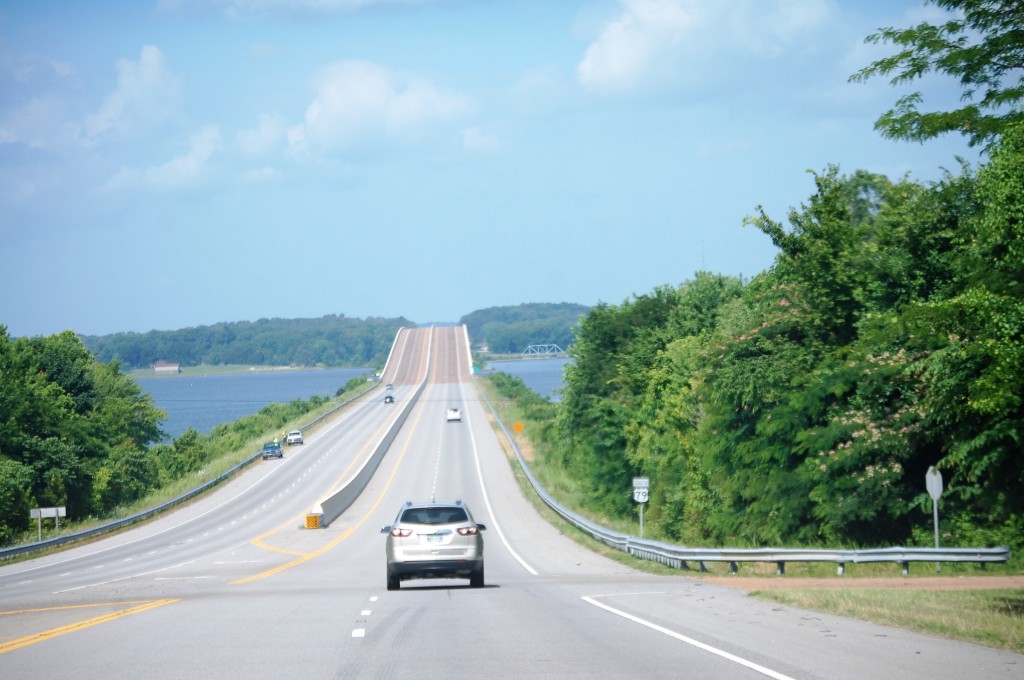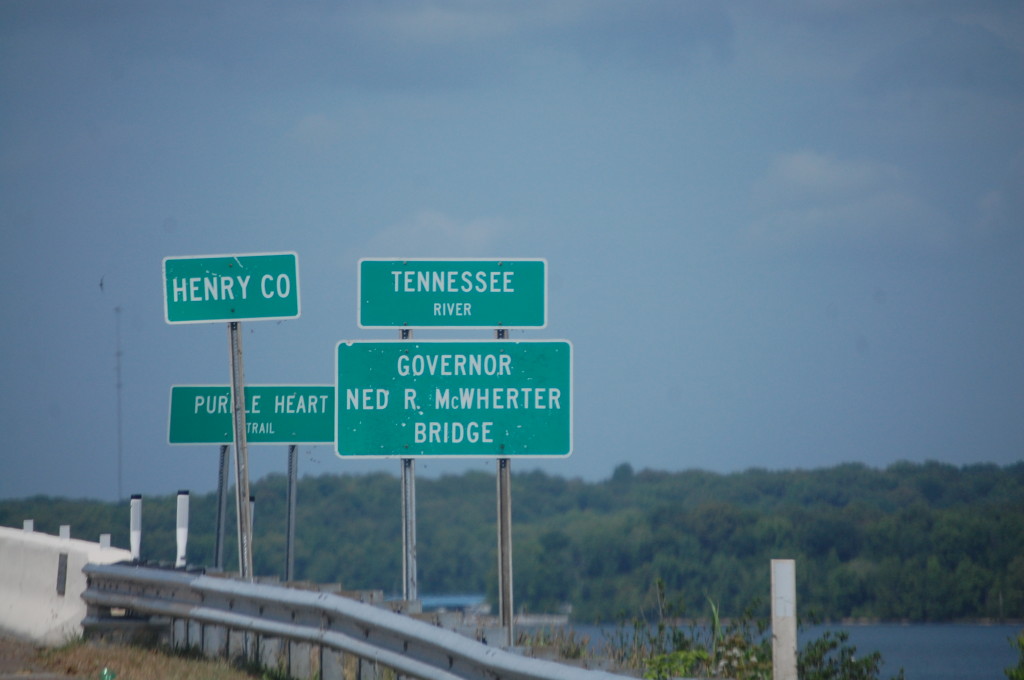 Paris, TN is a nice little town, perhaps best well-known for its replica of the Eiffel Tower. They have competed with Paris, TX for the "biggest" replica of the Eiffel Tower in a town named Paris (I wrote a complete blog post about that). But here are a couple of photos from Paris, including the Tower.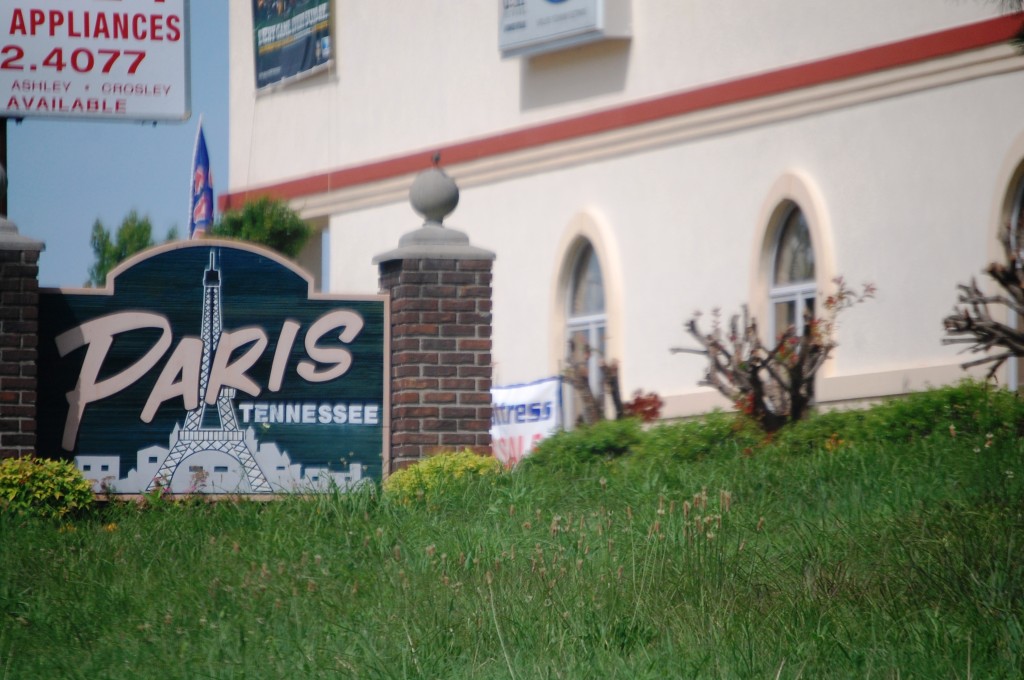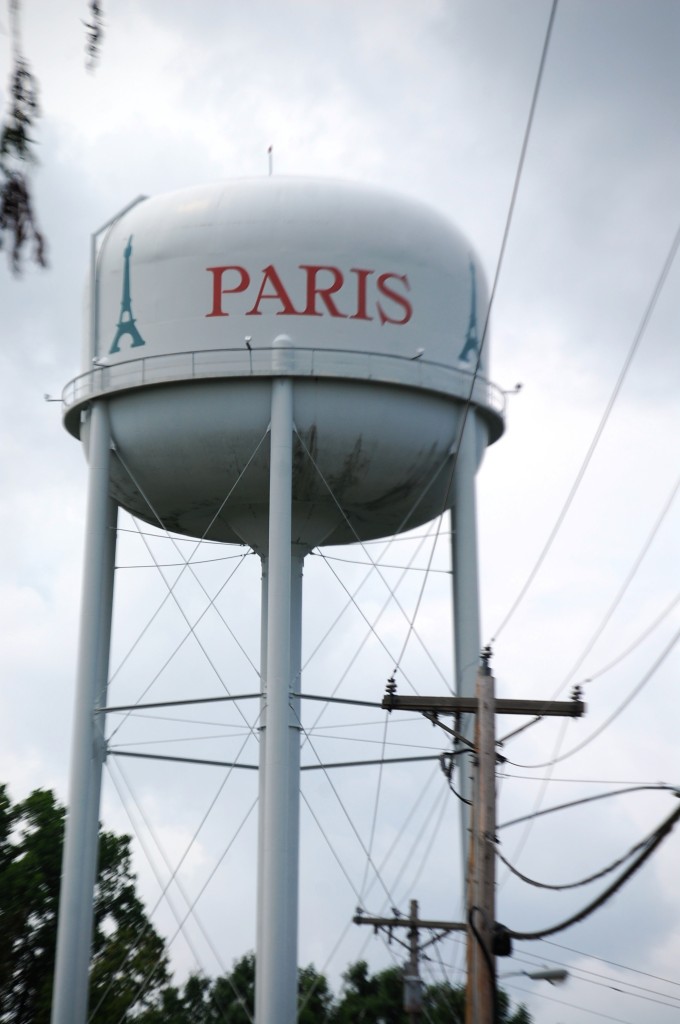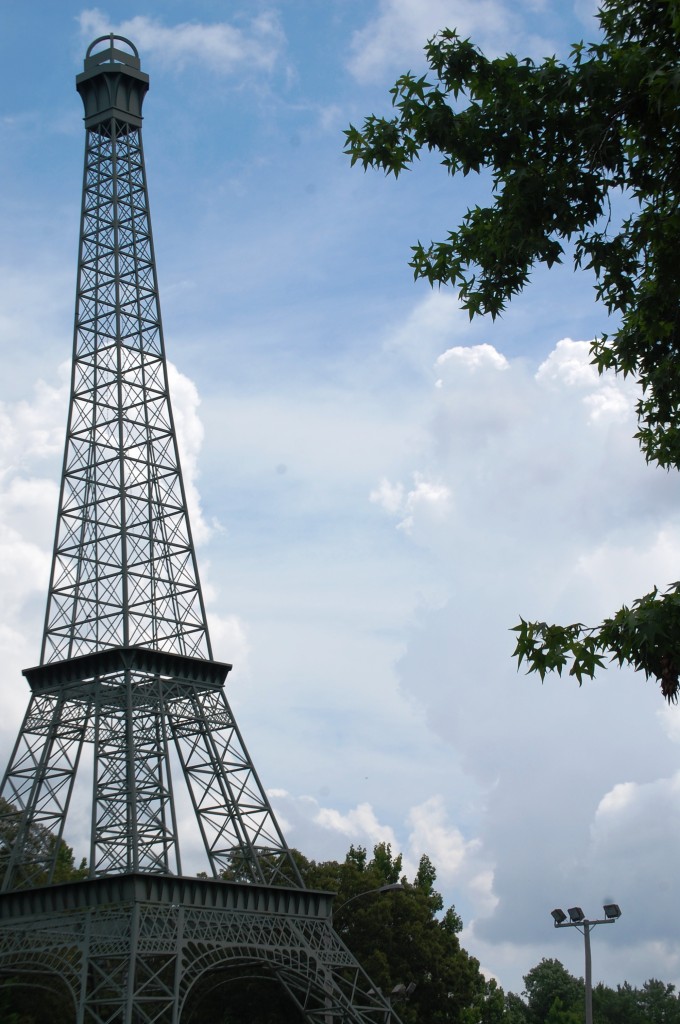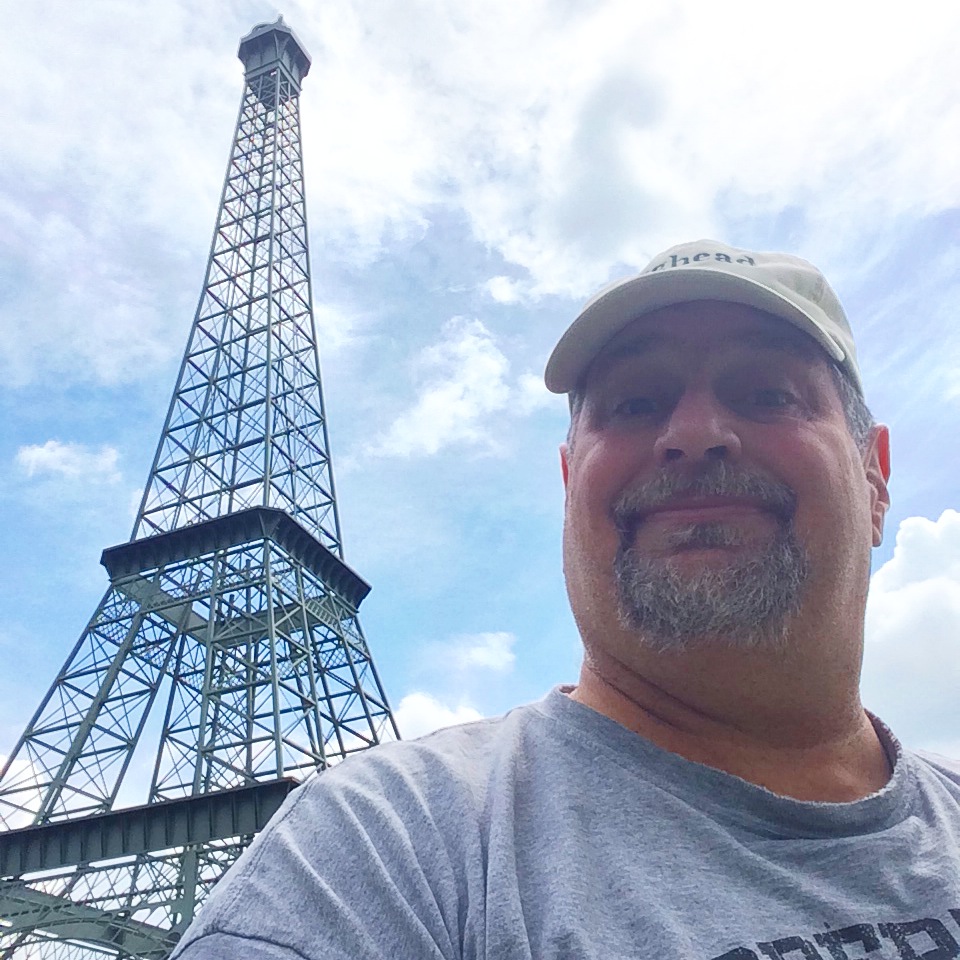 Paris, TN also lays claim to a big catfish statue atop of another welcome to Paris sign. Actually, the Catfish is meant to be the sign to the other famous Paris attraction: "The World's Biggest Fish Fry." Held annually on the last full week of April, the festival revolves around the "Fish Tent" where more than 12,500 pounds of catfish is served with all the trimmings.  This event has been held since 1953.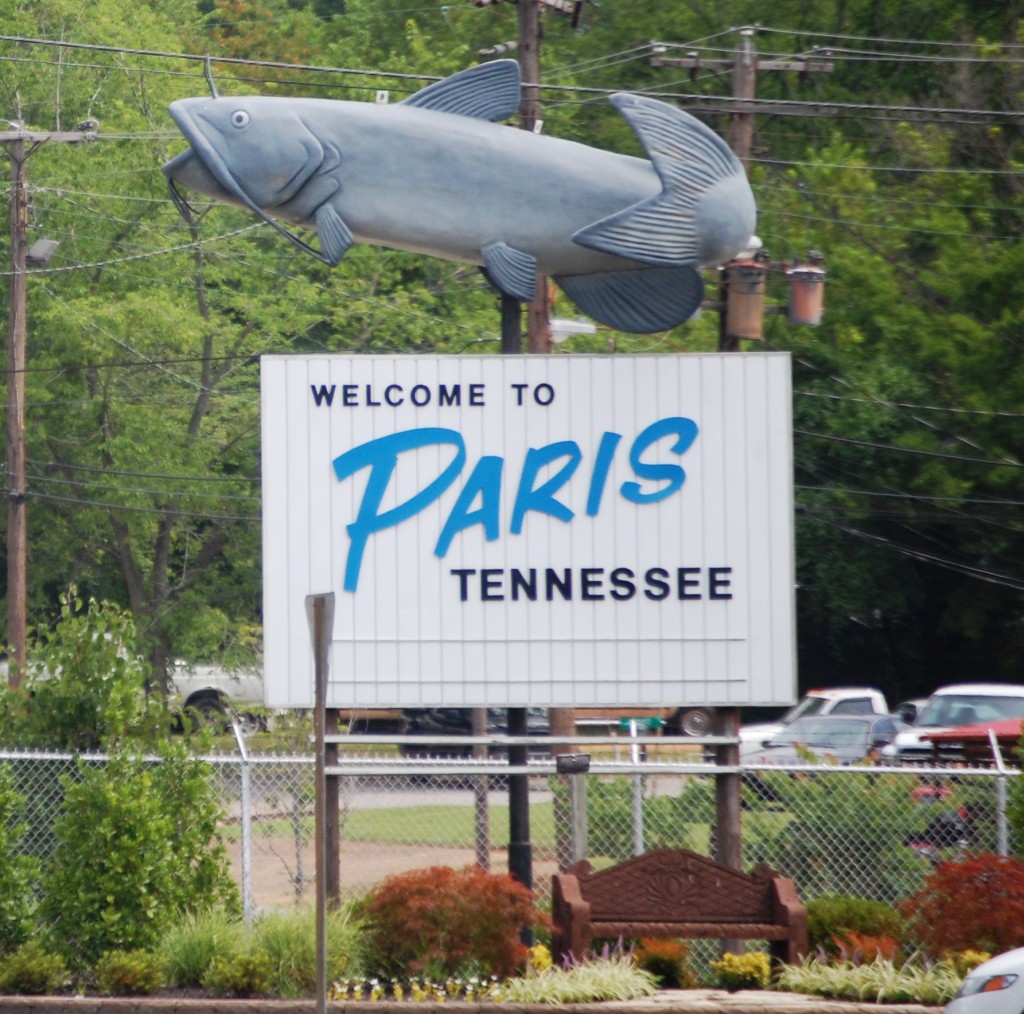 From Paris, US 79 headed south west towards Memphis through a number of small towns. One of these small towns is named Bells, Tennessee. It was funny for I pulled into town right at noon and there were church bells ringing from a couple of locations.  Bells…matched the name indeed.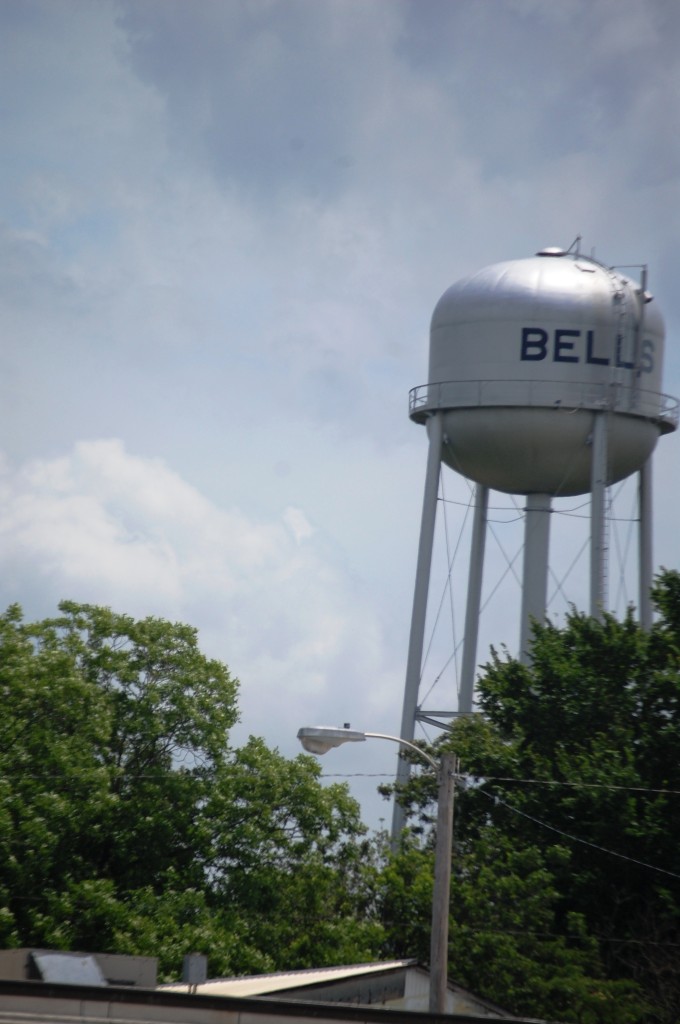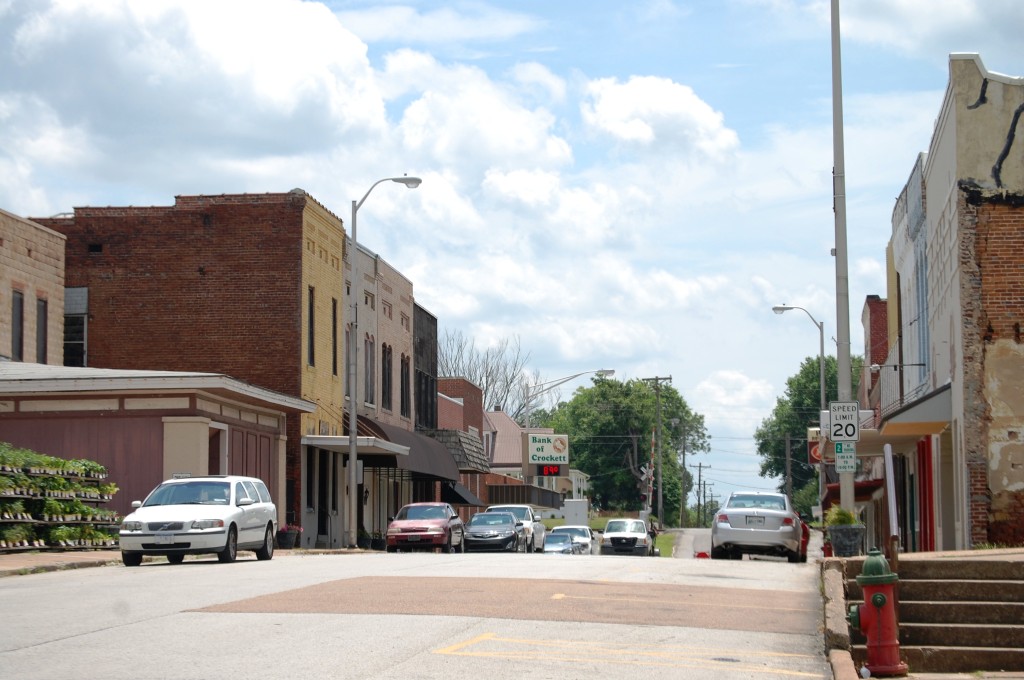 Bells is also the home of the Pictsweet Company, a family-owned vegetable company (for four generations). Many in the south enjoy their selection of frozen vegetable products.

From Bells I followed US Highway 70A/79 and drove on to the town of Brownsville, Tennessee, apparently "A Good Place To Live."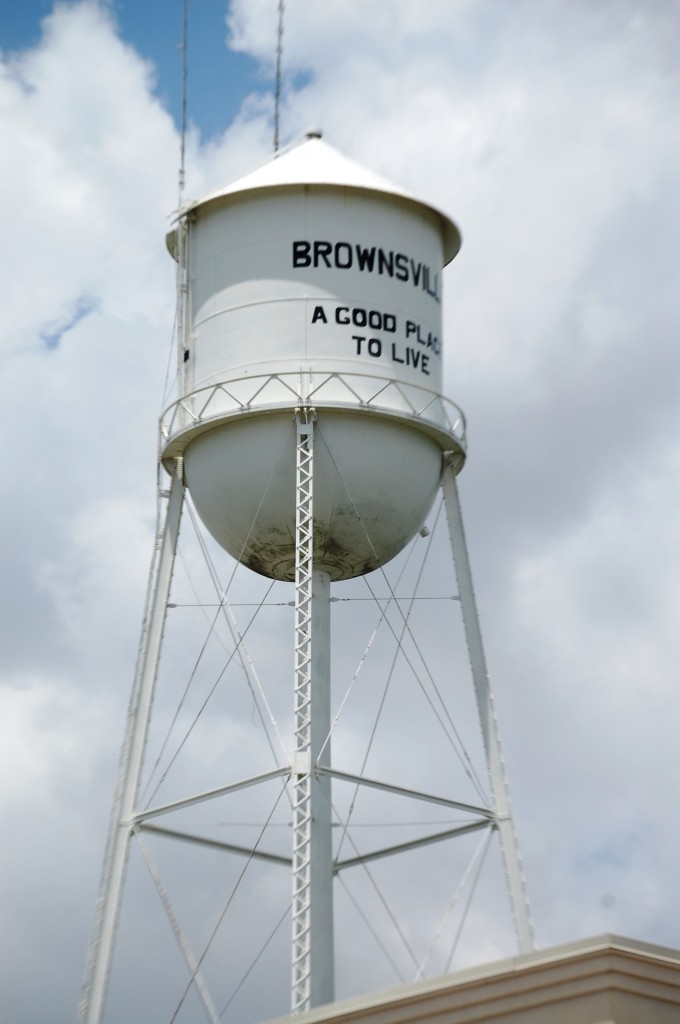 When arriving in Brownsville, my eyes beheld a massive structure made of steel pipes and steel pieces and a large painted water tower that says "Mindfield Cemetery." This large piece of art work is the work of one Billy Tripp, who in 1989 began creating a monument to his parents.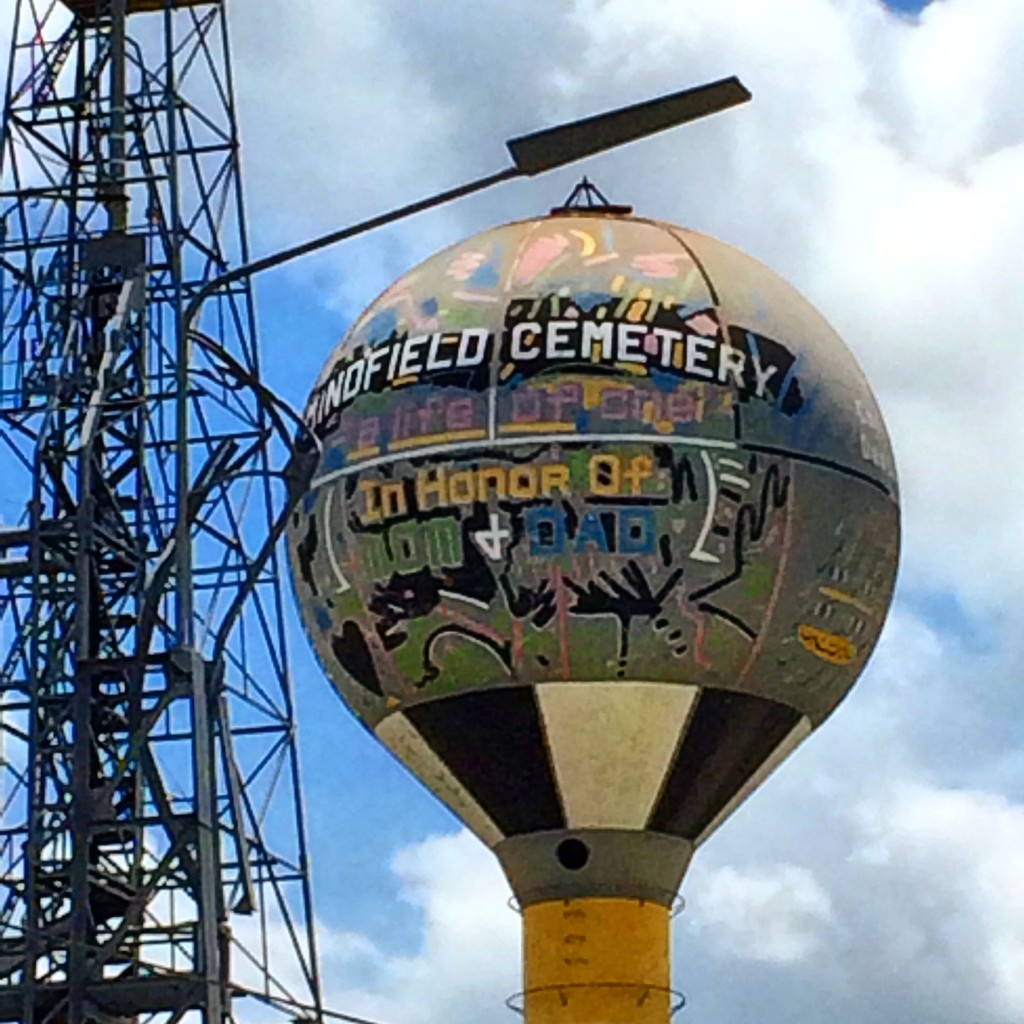 Tripp used salvaged metal to construct what is considered to be the largest outdoor sculpture in the United States. This strange art monument covers about an acre and, at the tallest point, reaches a height of 125 feet.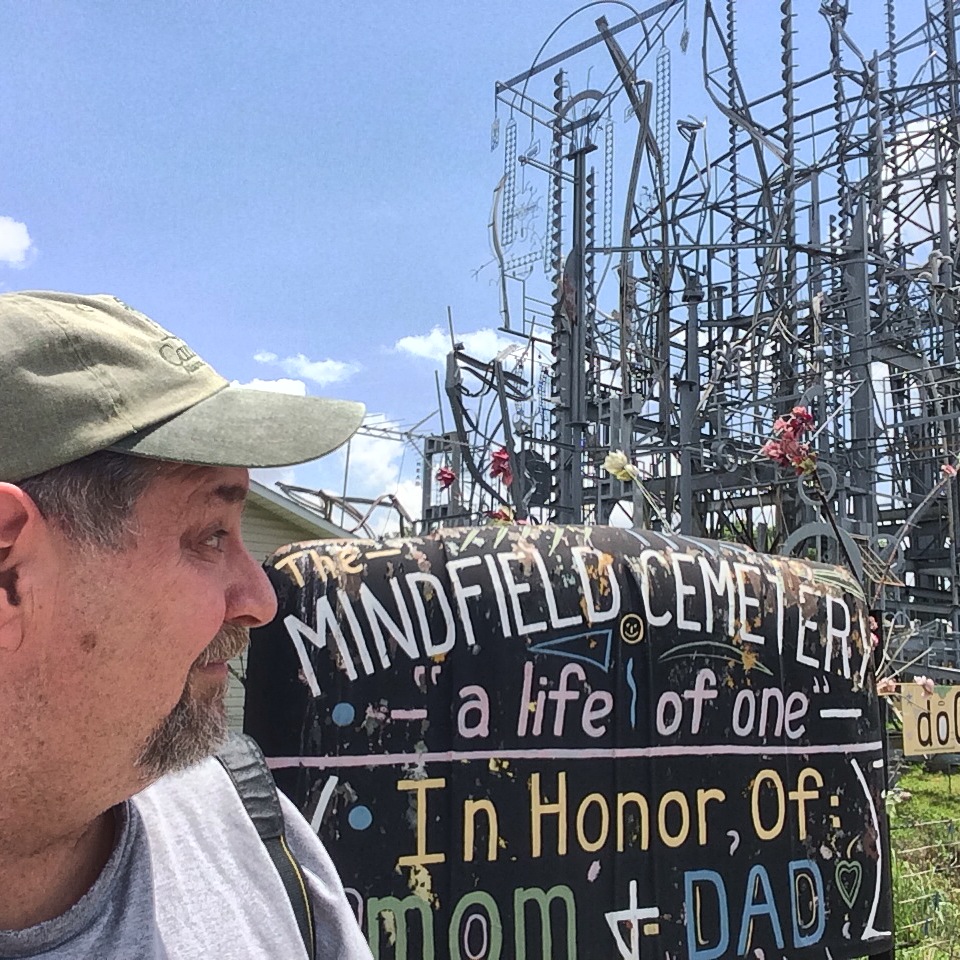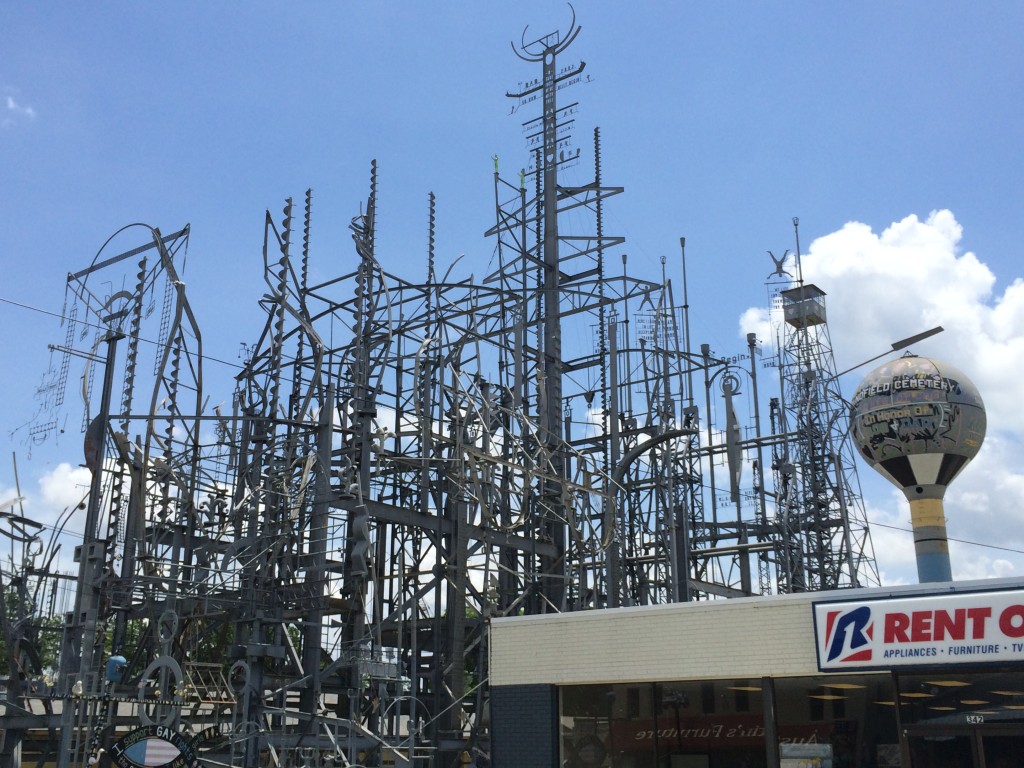 According to Tripp, the sculpture is intended to represent various events in his life including the death of his father, Rev. Charles Tripp. And on top of this, Billy trip as requested that upon his death, he be interred into the same location.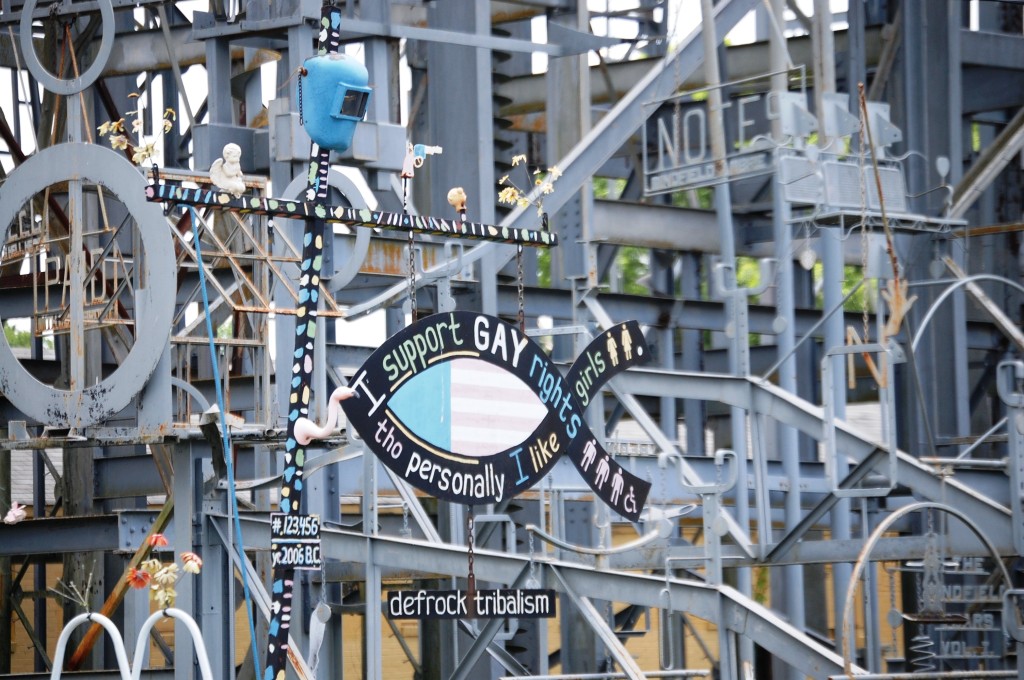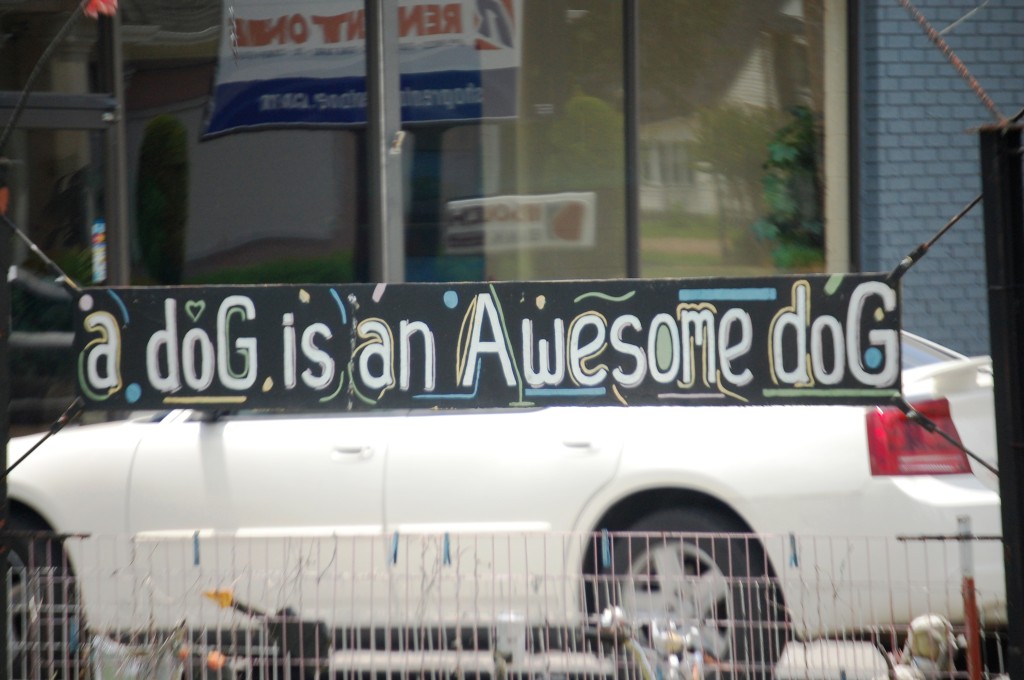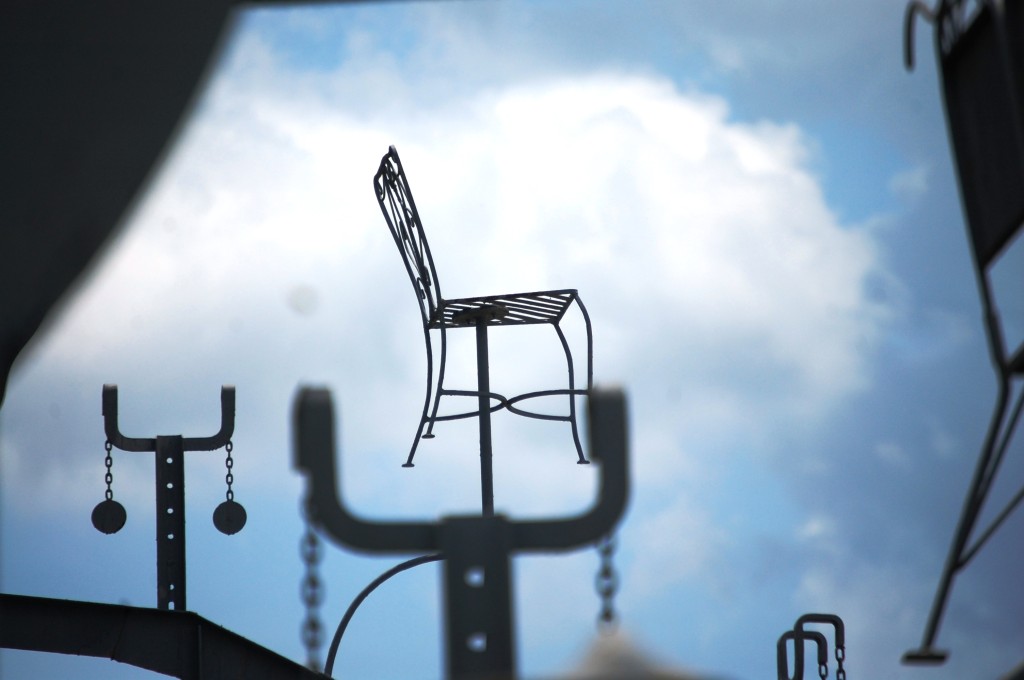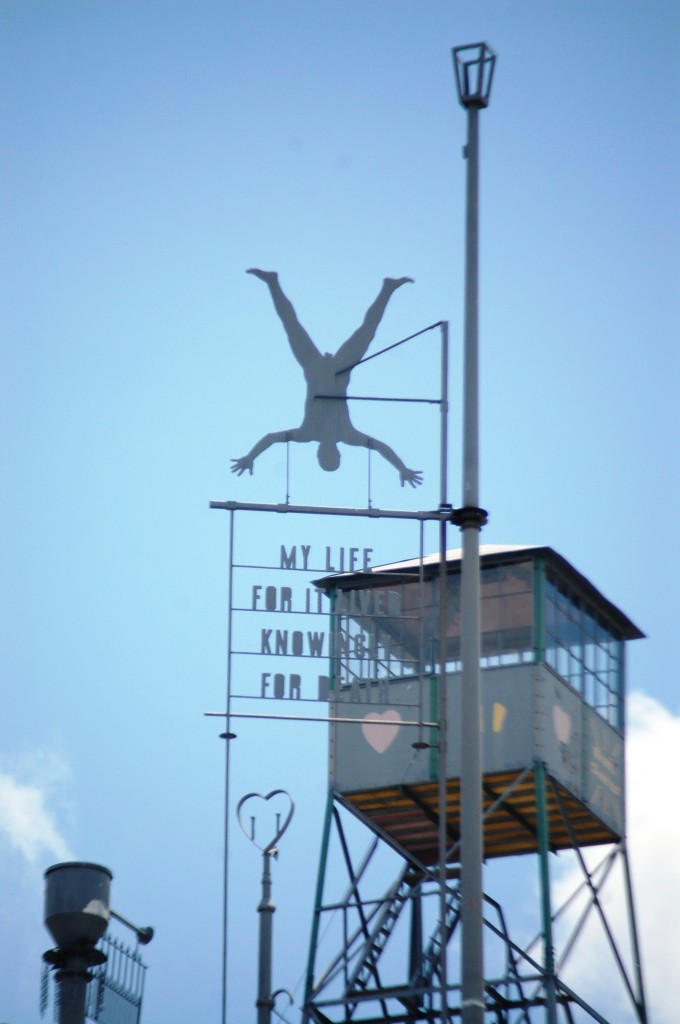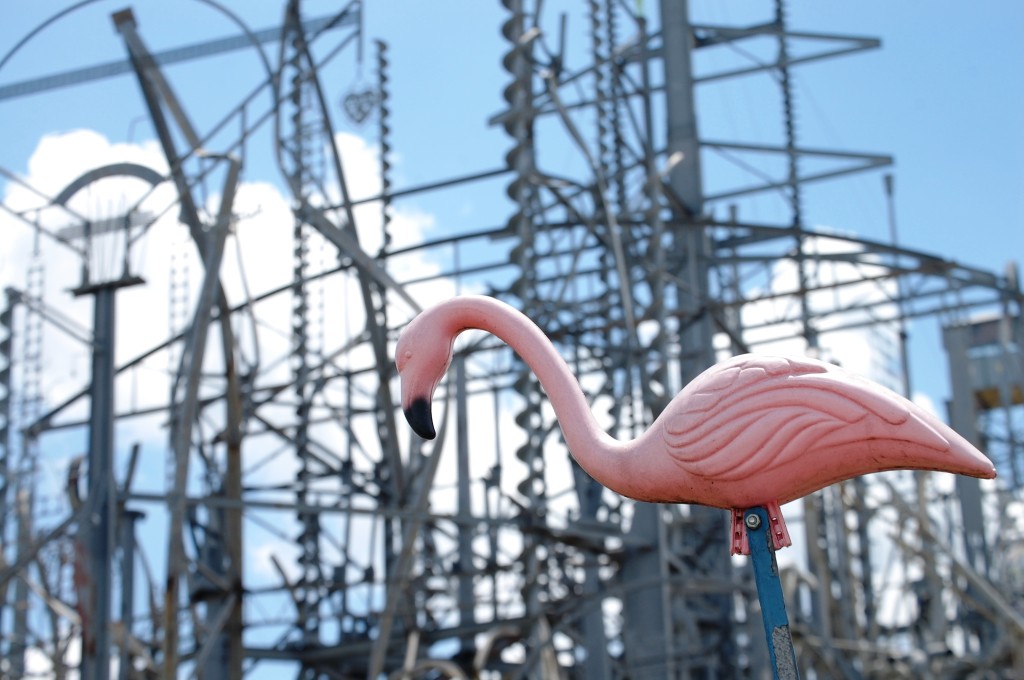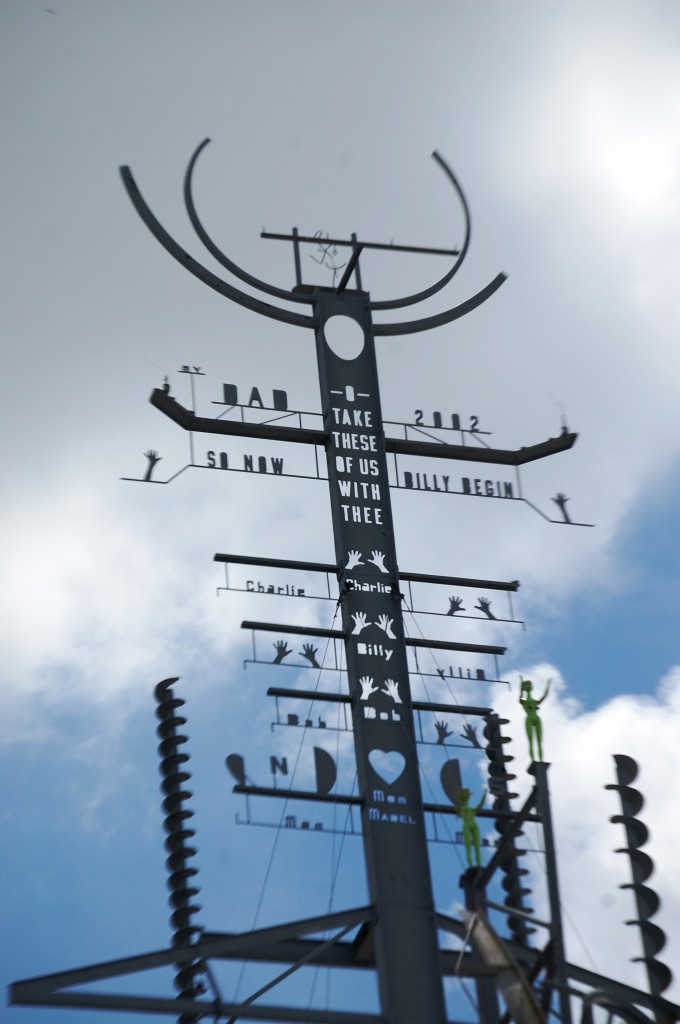 After this unique visit I was back on US 79 and continuing into Memphis.  There were no stops in Memphis as I was heading towards the "Blues Highway" (US Route 61) for the second leg of my trip.  That will be my next blog post.