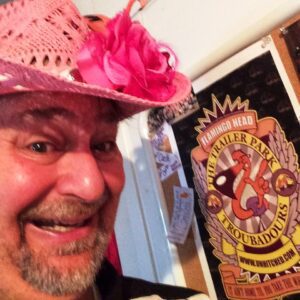 Day 2 of my Woodflock trip started off nice and slow.  No hurry so I was able to sleep in over at Carla's doublewide in Santa Rosa.  Woke up to a beautiful morning in the trailer park.
Soon, Carla and I were on the road heading north.  She decided to go through Ukiah for a more scenic route (and likely to appeal to my wanderlust!)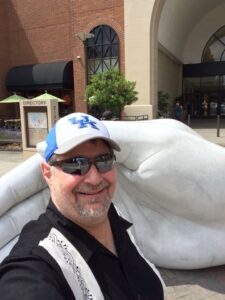 Santa Rosa is home to a couple of quirky roadside attractions, so we stopped at these on our way out of town.  The first of them was a big hand in front of the mall.  Reminded me that I was in good hands with Carla!!
The Hand statue is actually titled "Agraria" and is by artist Larry Kirkland, who is originally from California but currently has his studios in Washington, D.C.  It was commissioned in 1996 and is made from the same marble quarry that Michaelangelo used centuries ago.  Kirkland has done commissioned works all over the world.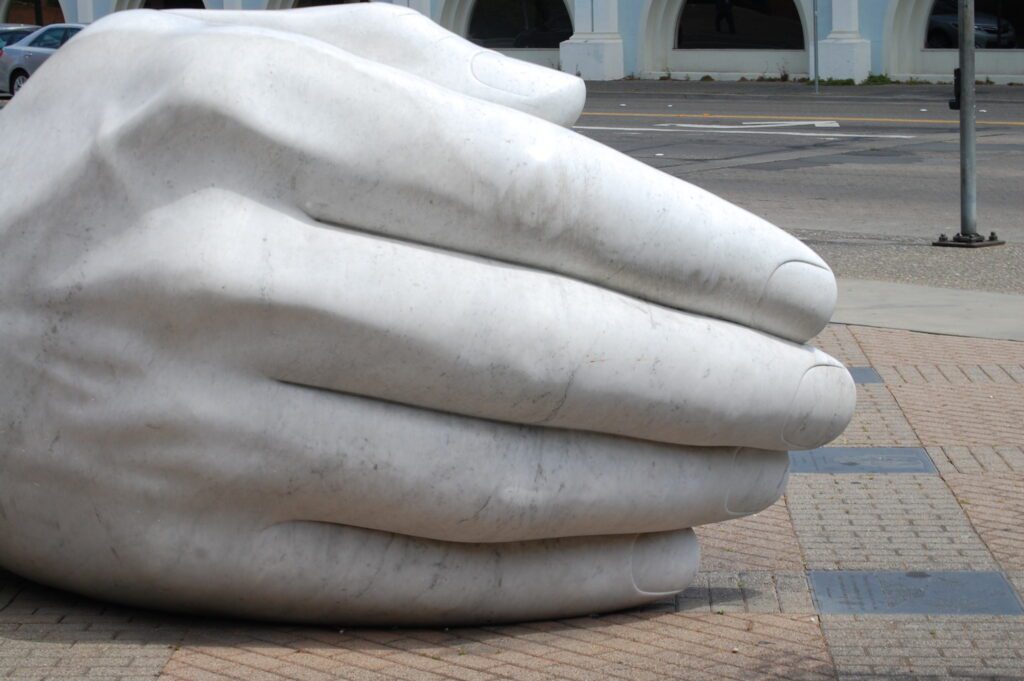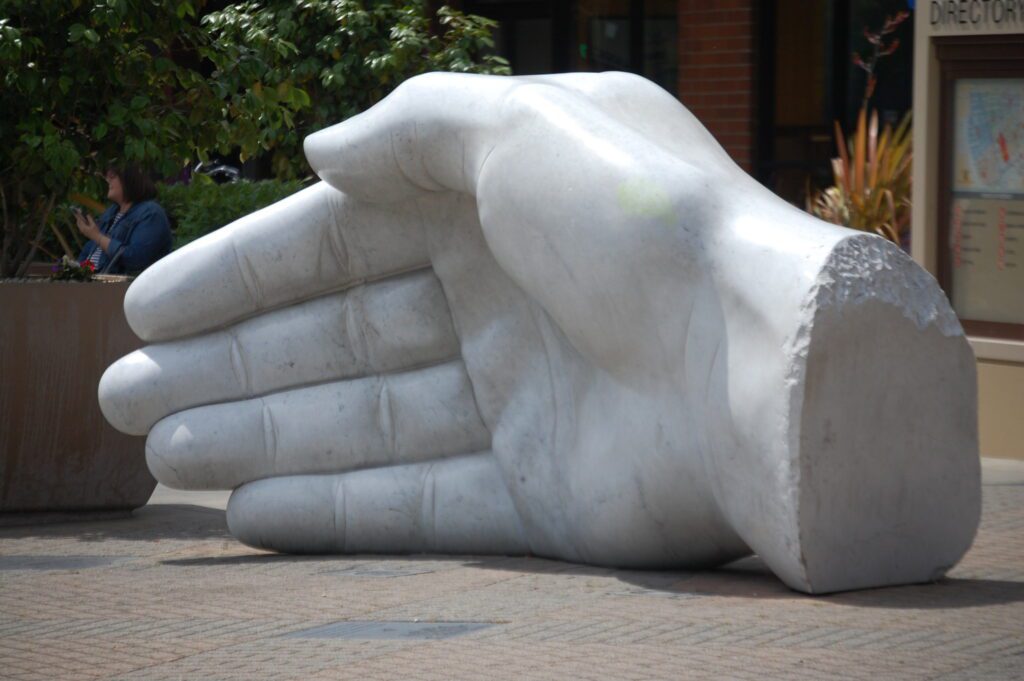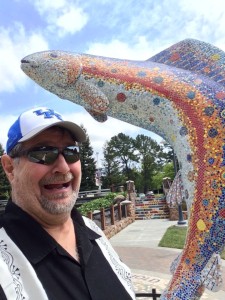 After the big hand, we visited another site, a big mosaic fish in a park. Entitled "Guardian of the Creek" this one and a half ton fish by Santa Rosa artist Mario Uribe. It is 13 foot high and covered in mosaic. It is surrounded by a 30 foot diameter mosaic map of the Santa Rosa Watershed. The large rainbow trout has become an icon and reminder of the restoration efforts by the city to nurture the creek habitat to a more natural state. I really loved the colorful mosaic…certainly one of the nicer big fish statues I have seen.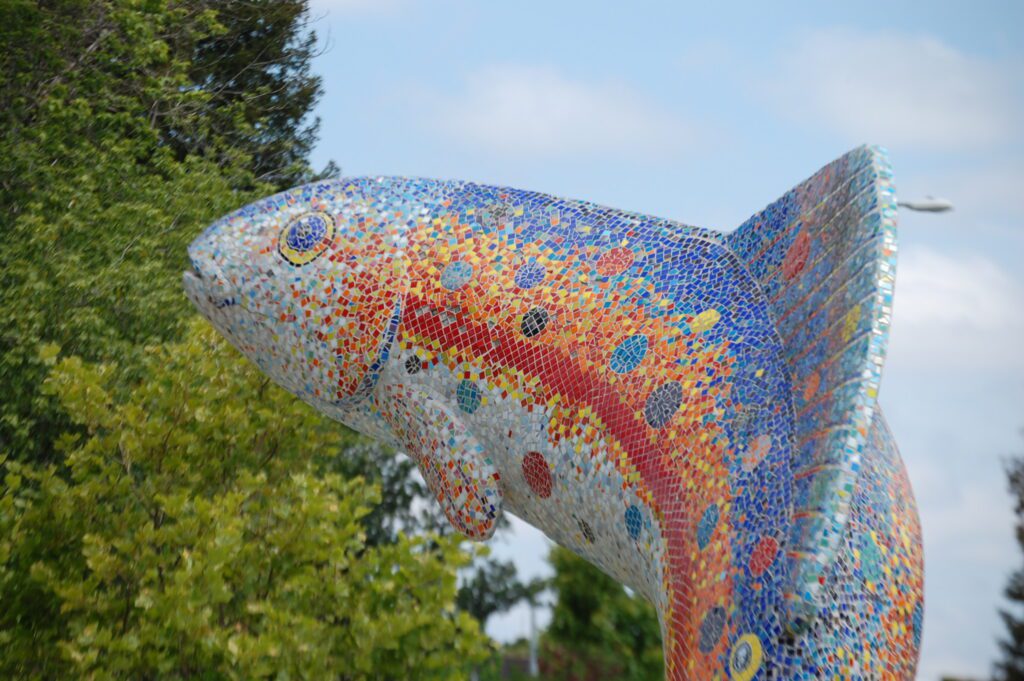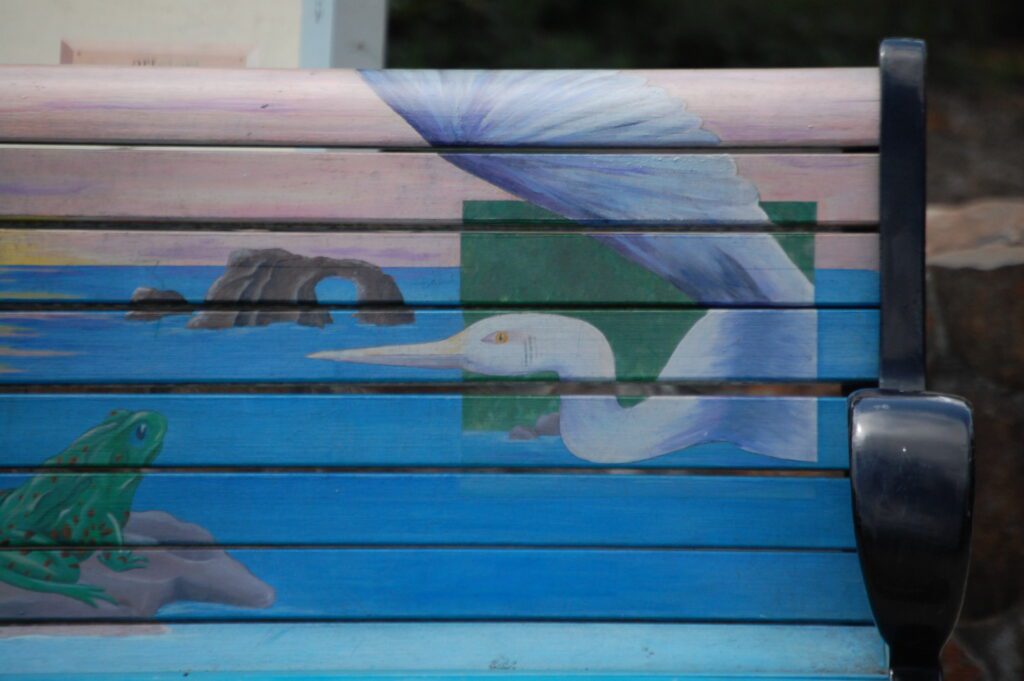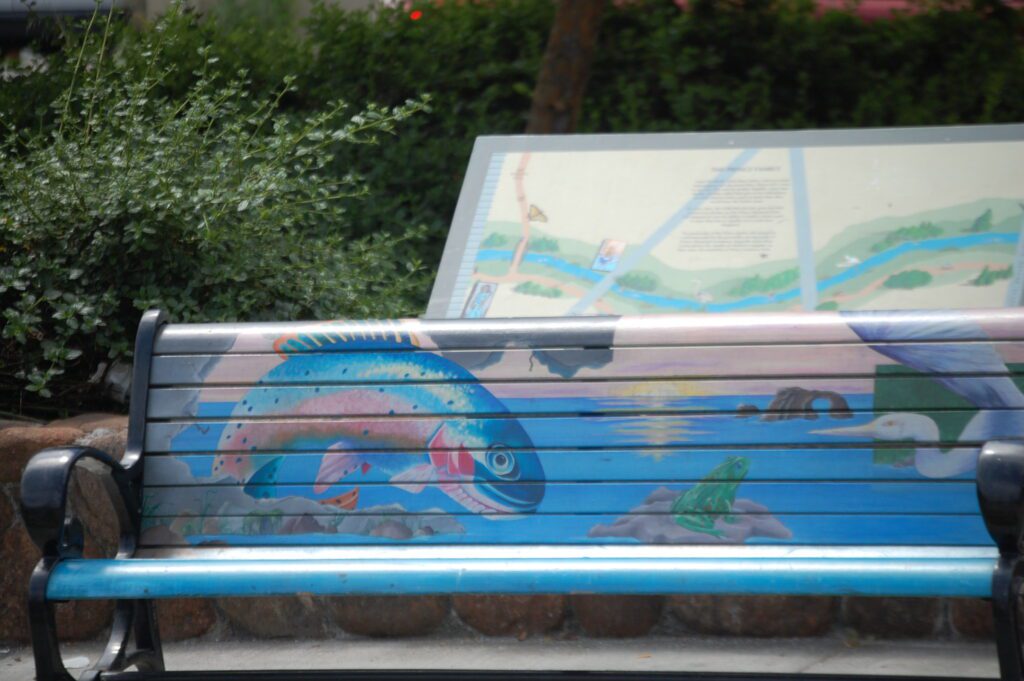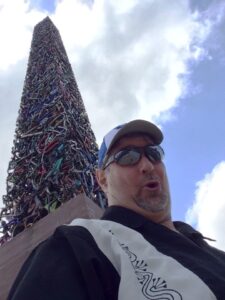 Another Uber Quirky Attraction in Santa Rosa is the 65 foot tall obelisk completely made from junk bike parts.  The artwork, entitled "Cyclisk." It was created in 2010 by Petaluma-based artists Mark Grieve and Ilana Spector and weighs about 10,000lb and is made from roughly 340 recycled bicycles collected from local nonprofit community bike projects. It took nearly four months of welding to manufacture.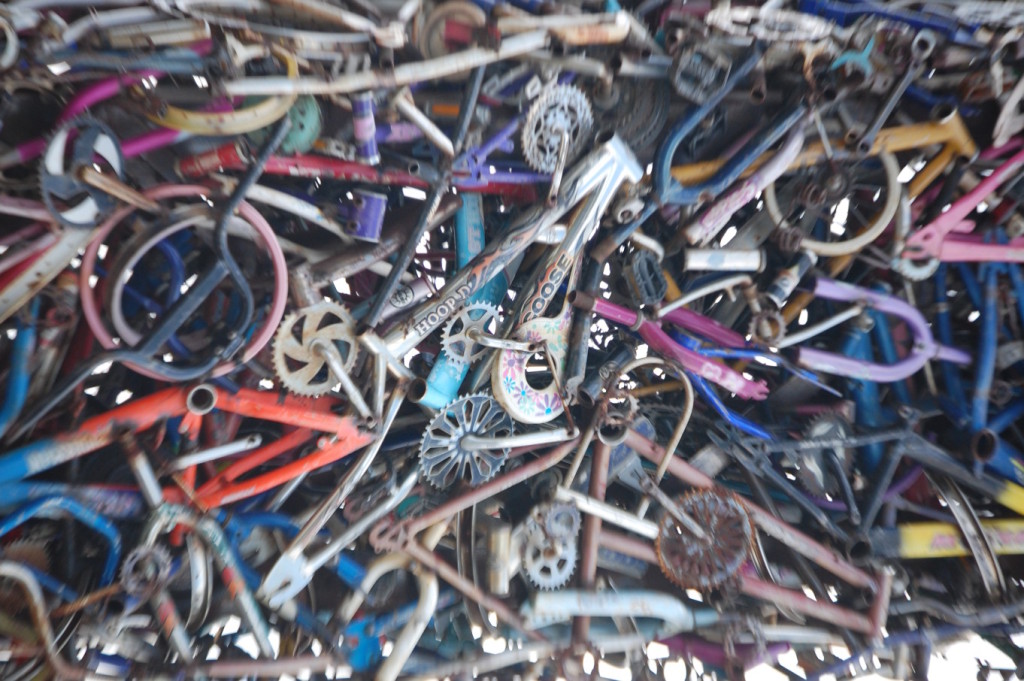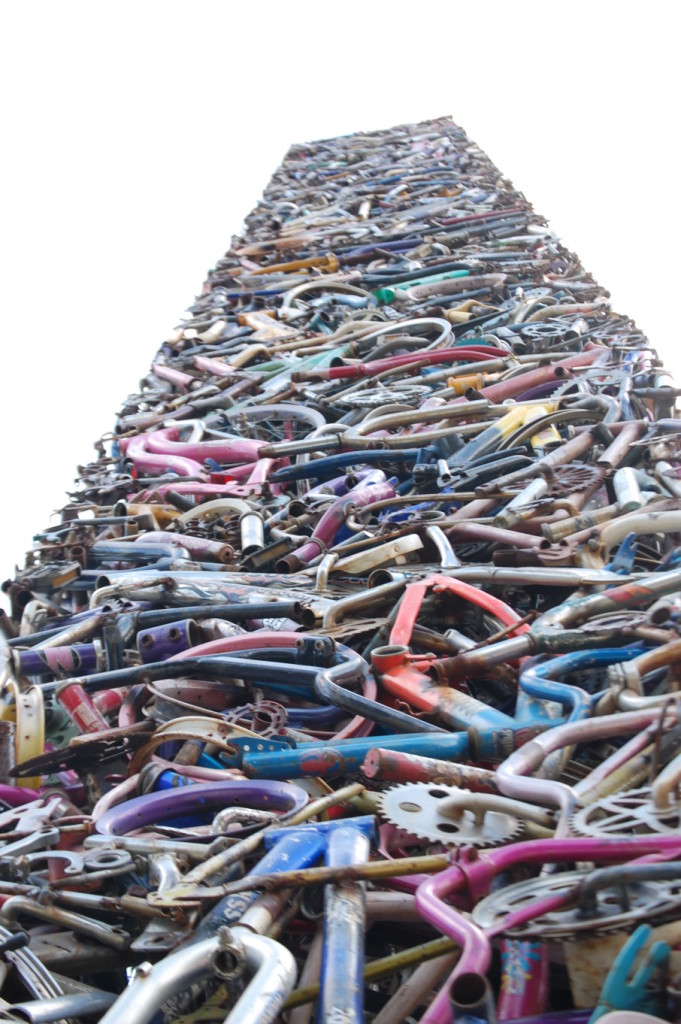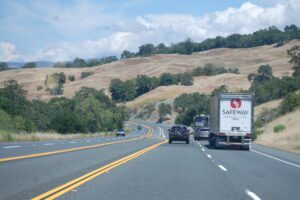 These three unique pieces of art really made the entire trip worthwhile in and of themselves! But, there was much more to be seen on the way to Red Bluff. We took the scenic route up US Hwy 101 through Geyserville and Hopland and then up to Ukiah.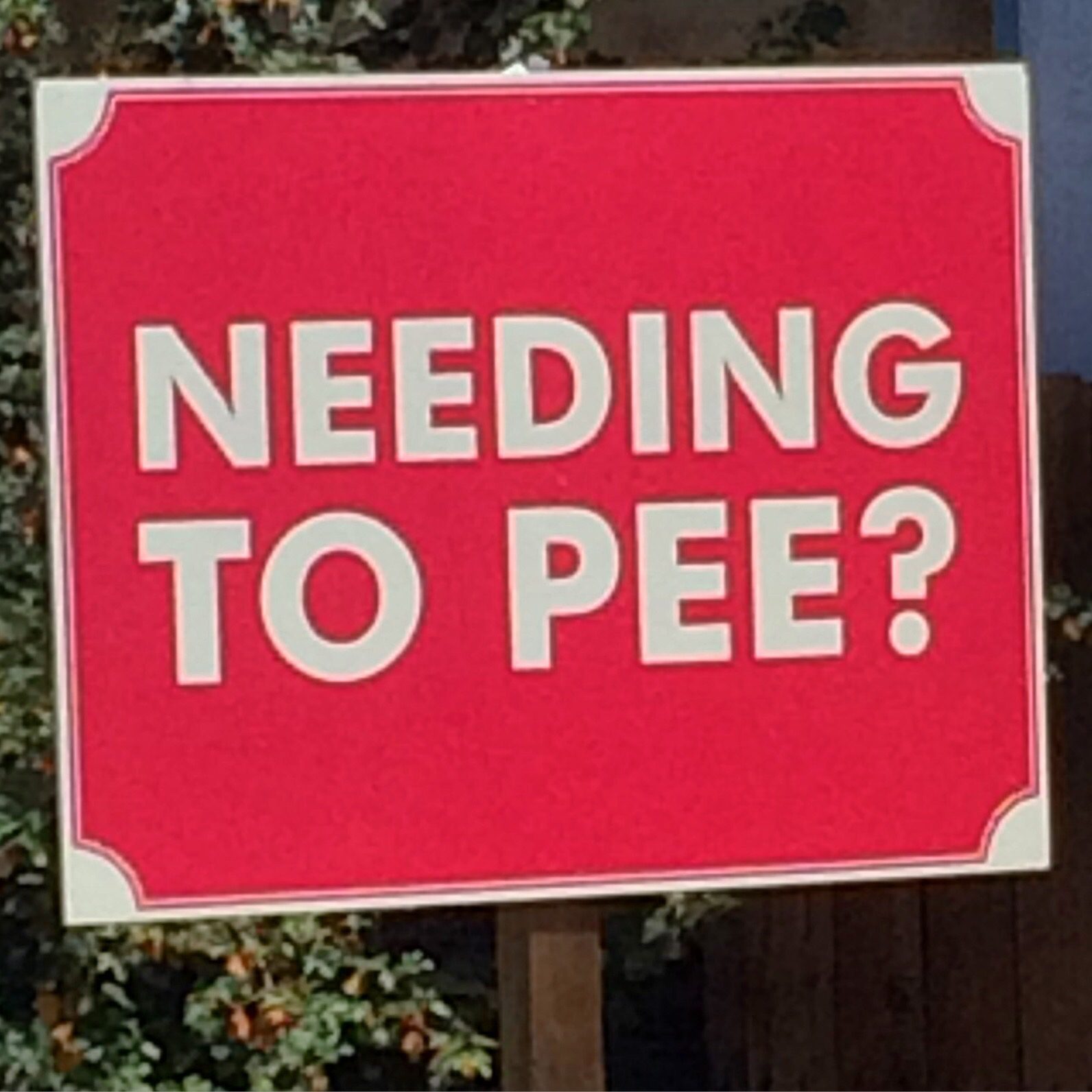 Roadtrips always have their surprises, and this one was no exception. As we approached the small town of Hopland, once a thriving agriculture area known for hops, the first thing I see is the big red sign shown to the left. No joke! I've never seen a sign like that before!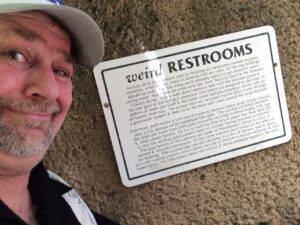 Turns out that the sign, and the others that followed it, were to get one to stop at Real Goods Solar, a store that sells off-grid living items including solar panels, bee keeping equipment, hemp products, composting toilets, etc. Founded in 1978, The Real Goods Store is the original purveyor of Solar Living goods. Originally envisioned as a one-stop-shop where people could find everything they needed for their remote homesteads, the store began with the sale of the first retail solar panel in the United States and the humble goal of changing the world.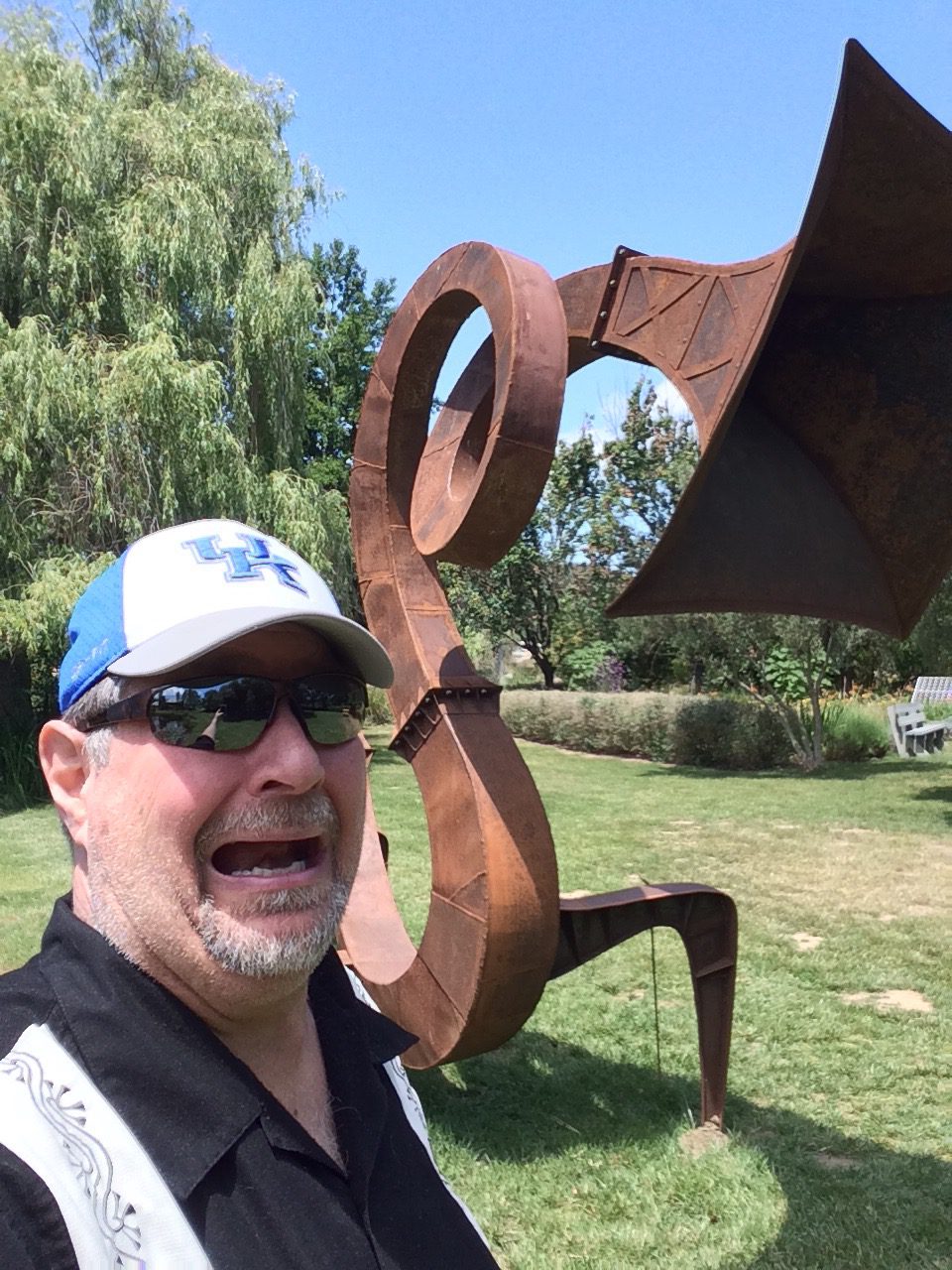 Indeed, the place was so unique that it deserves its own blog post (which will be the next one after this). Suffice it to say it was quirky fun! Read all about soon!
Of the many unique things available for viewing at Real Goods, I have to admit that the scrap metal sculpture entitled "Horn Serpent" by Upper Lake, CA artist Diego Harris was the best.  Many know that I "collect" scrap metal art from around the country.  In fact, my most visited post is my "Yard Art" post which features scrap metal art found all over the country.  This one is now part of that post as well.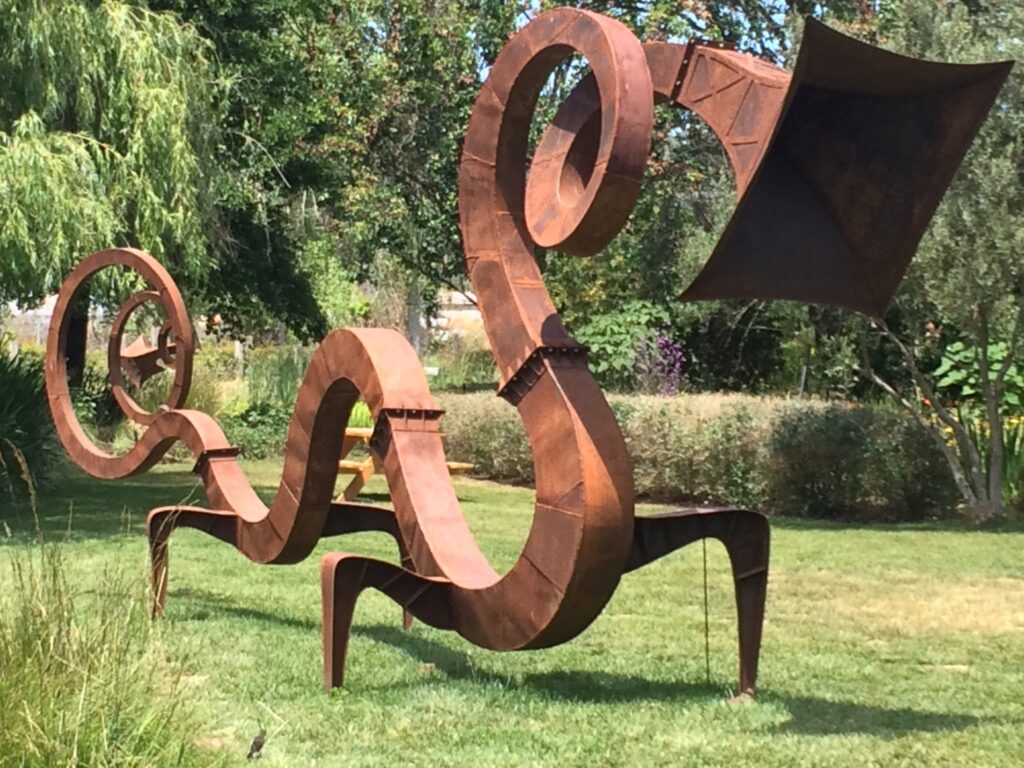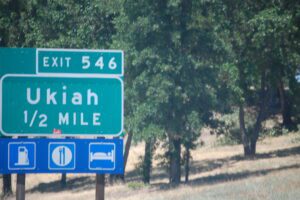 From Hopland it was on to Ukiah. I have now been to three towns that also are names of Doobie Brothers songs. The other two are Blackwater, MO and China Grove, TX. Yes, I collect (and visit) town names from songs.  Still gotta make my way to Lodi, CA and LaGrange, TX, to name a couple of others.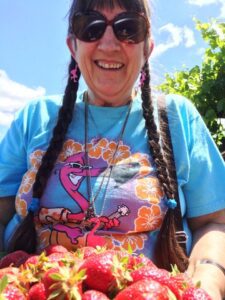 Before we got to Ukiah actually, Carla decided that we would make a stop at a Strawberry Stand along the way.  I think we stopped at Saechao Strawberry farm, on the Redwood Highway, another name for this portion of US Hwy 101.  These strawberries were AMAZING!!
They were sweet and luscious.  Who needs candy or cakes when you can enjoy the wonderfully aromatic freshness of these strawberries!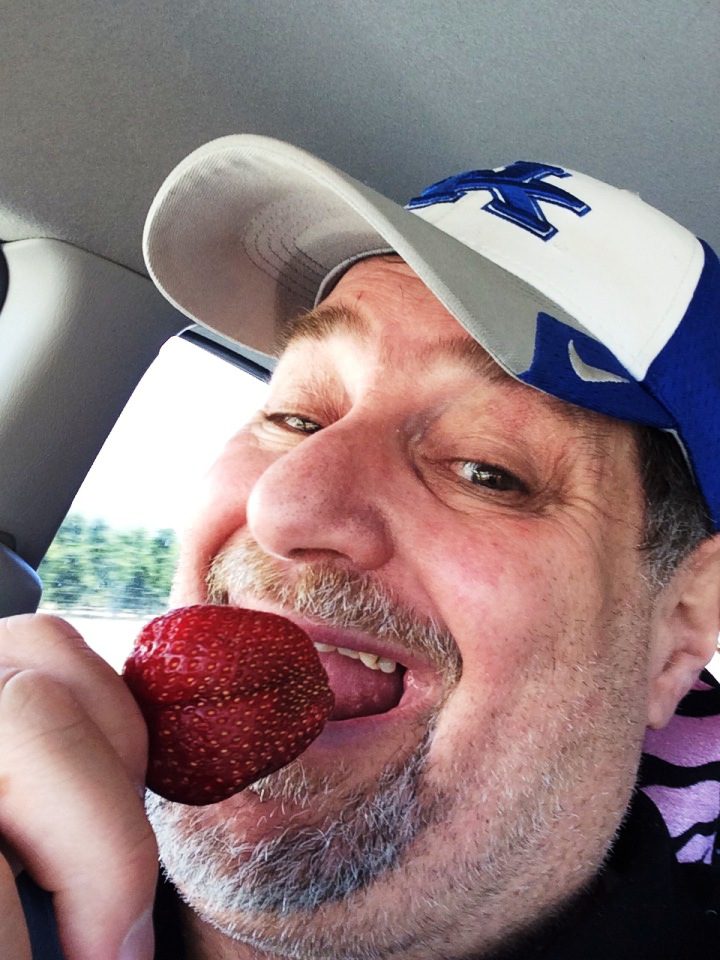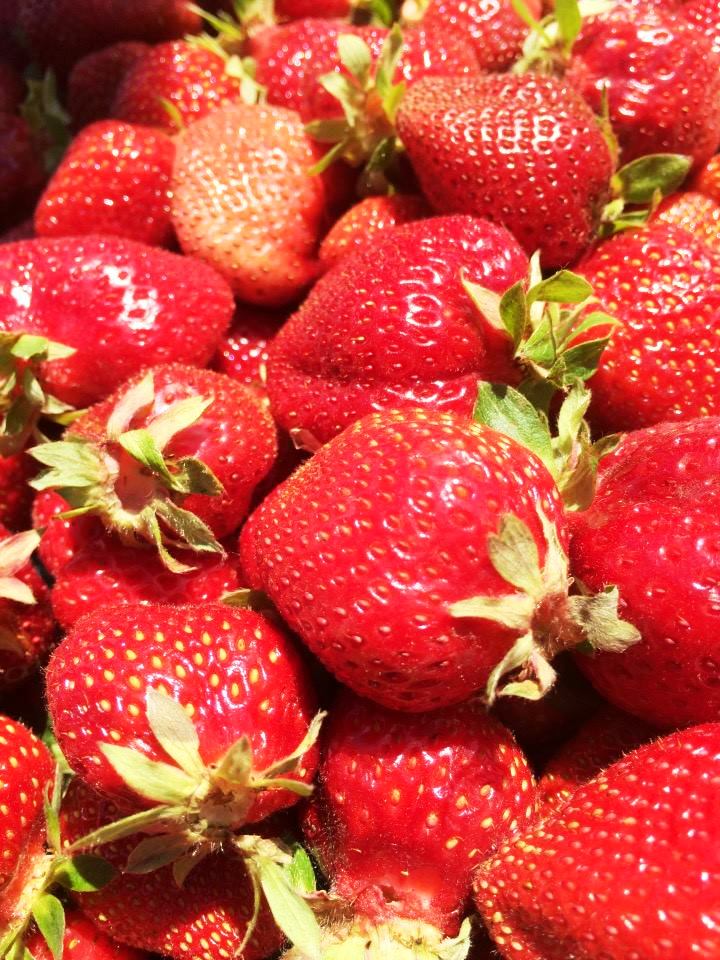 With strawberries in hands (and mouths), we passed by Ukiah on US Hwy 101 and made it to Calpella. From there we headed east on CA 20 through some beautiful hill country and then on to Clear Lake (actually, to the small town of Upper Lake, CA).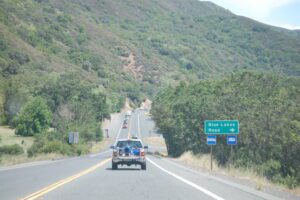 CA 20 is dotted with many small lakes and a number of scenic views.  It is MY KIND of back road highway, with a variety of things to see along the way.   Lots of beautiful scenery and vistas on this drive.  I was so glad we came this way.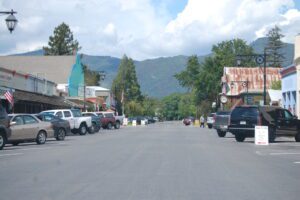 We finally stopped in Upper Lake, which is a rustic little place nestled in the upper reaches of Clear Lake. The town of Upper Lake is the gateway to the Mendocino National Forest and is a fun little town.  In the middle of town sits an old hotel and also a quaint little outdoor saloon/eatery.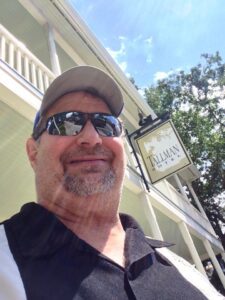 The Tallman Hotel was built in the 1890s and is now a 17 room luxury hotel/bed and breakfast place.  It fits in nicely with the rustic, old west style of the town.
Next door to the hotel is the Blue Wing Saloon and they have a number of nice outdoor dining tables.  The property also has some unique art…yep, more scrap metal art and an array of lovely flowers in the gardens.  It would be a fun place to just chillax for a couple of days.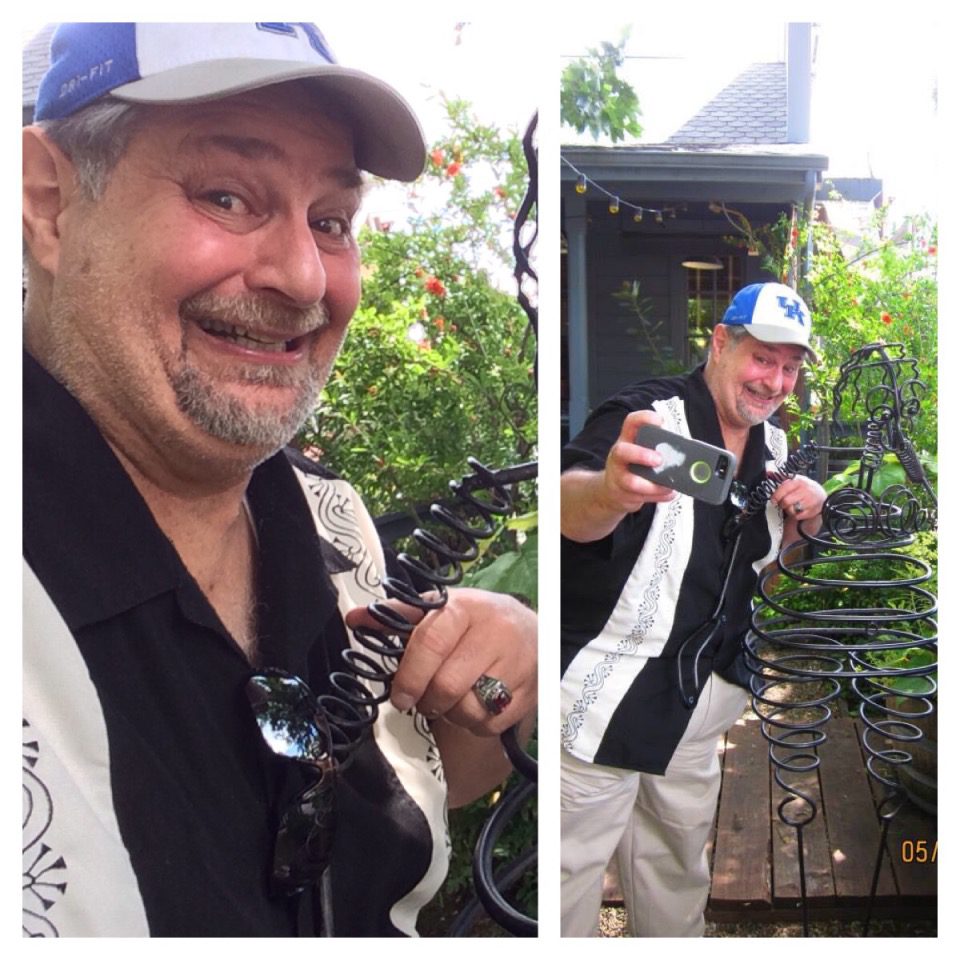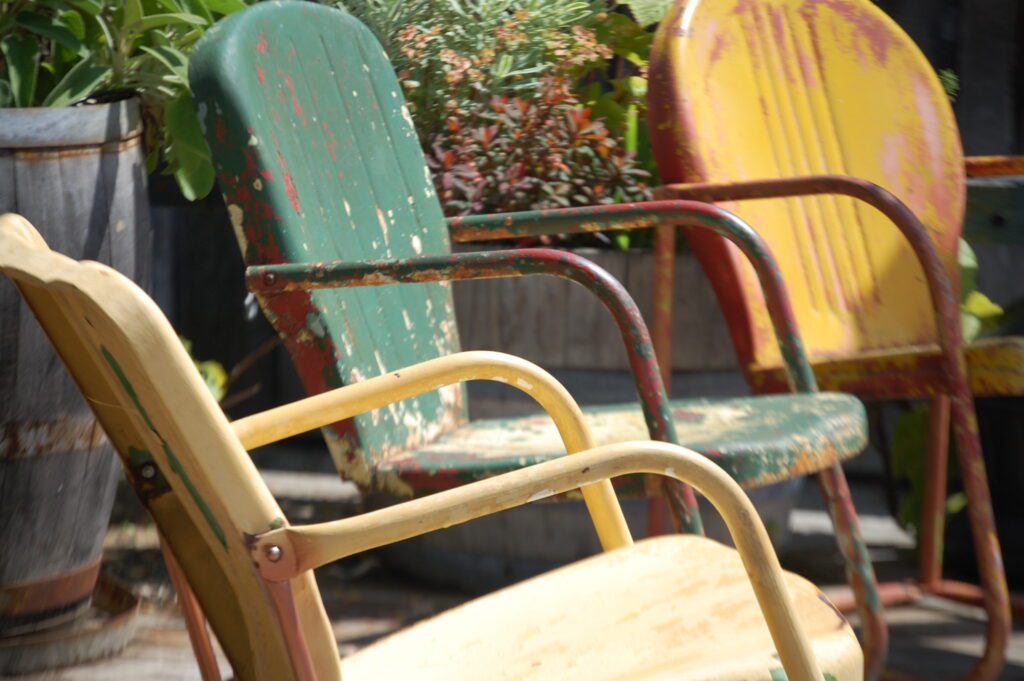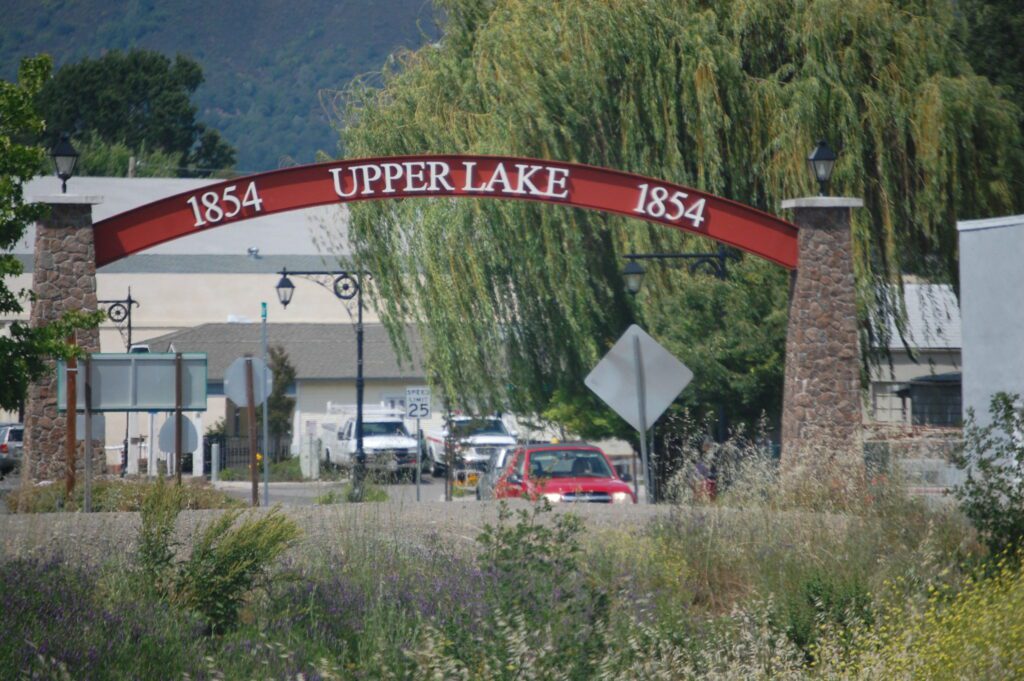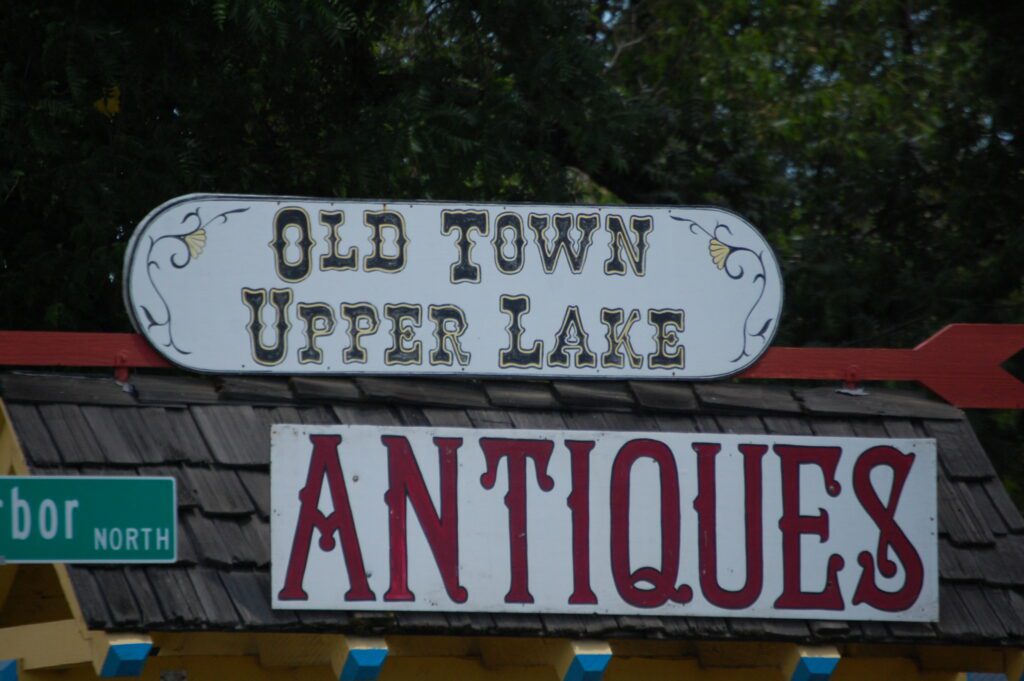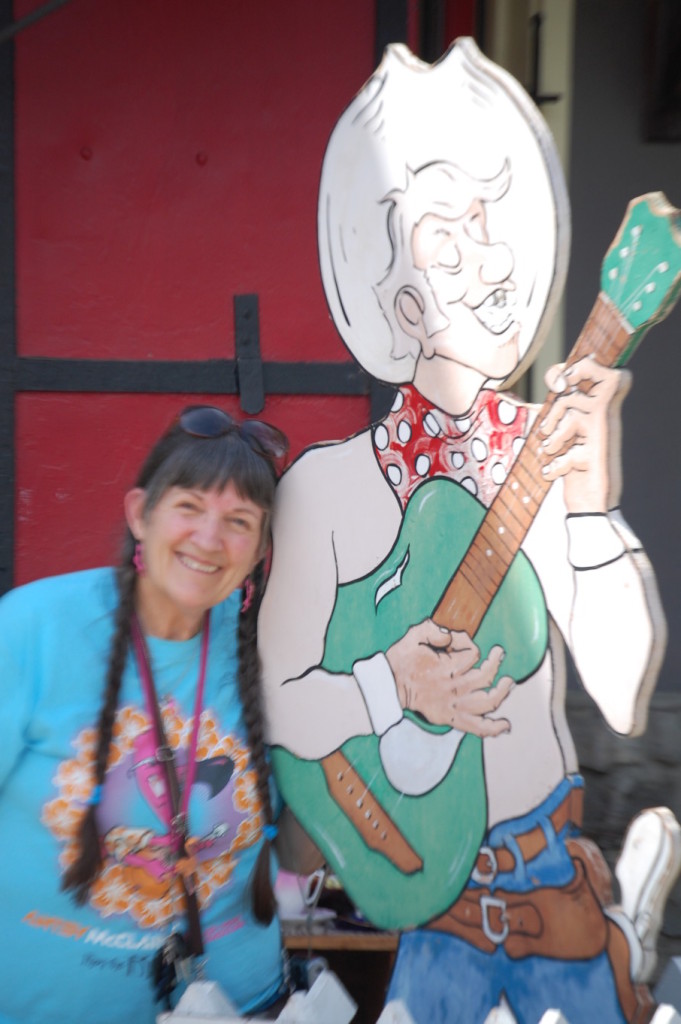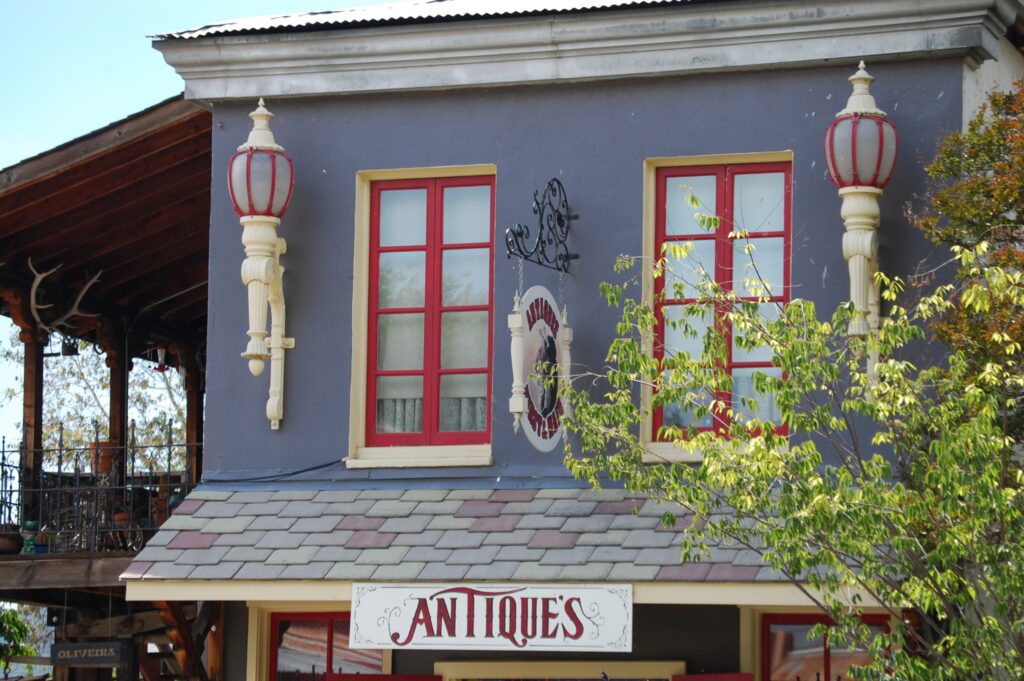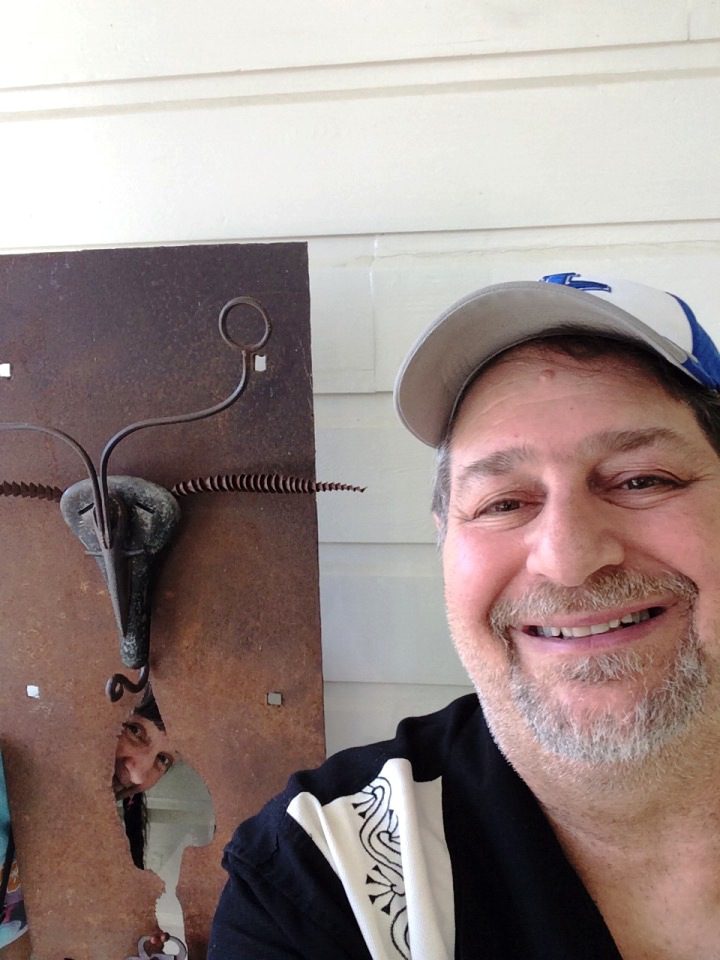 And, I couldn't forget this sign which gave me a chuckle….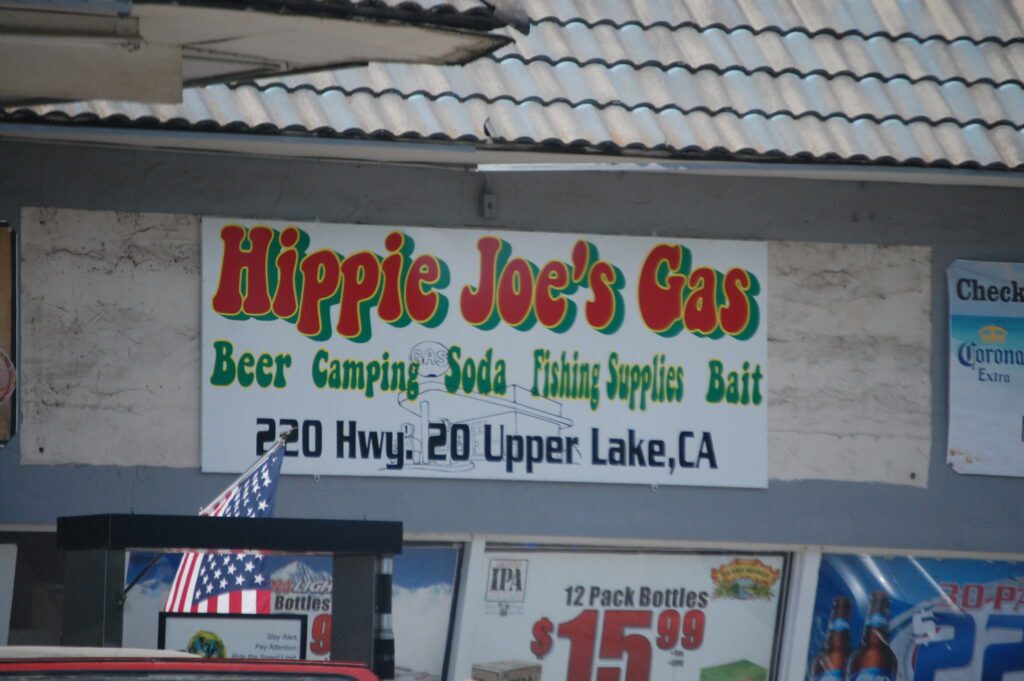 Heading southeast on CA 20 we skirted the northern part of Clear Lake.  It was a lovely day and so we had some wonderful views of the lake.  Plenty of birds in the water.  I saw grebes for the first time…a really nervous bird.  Also saw a cormorant in flight.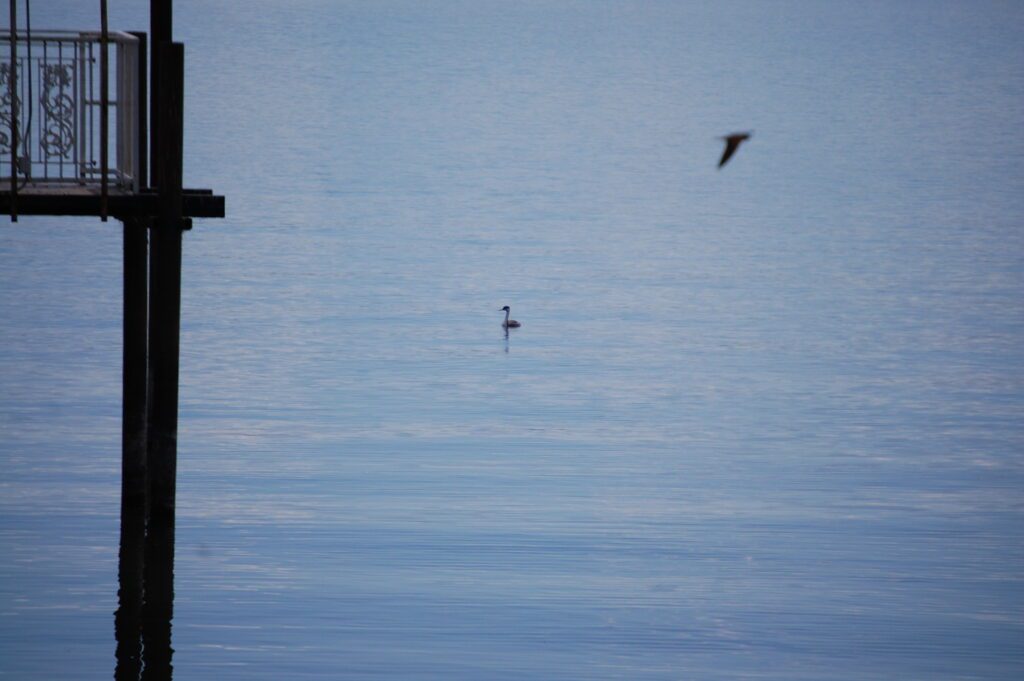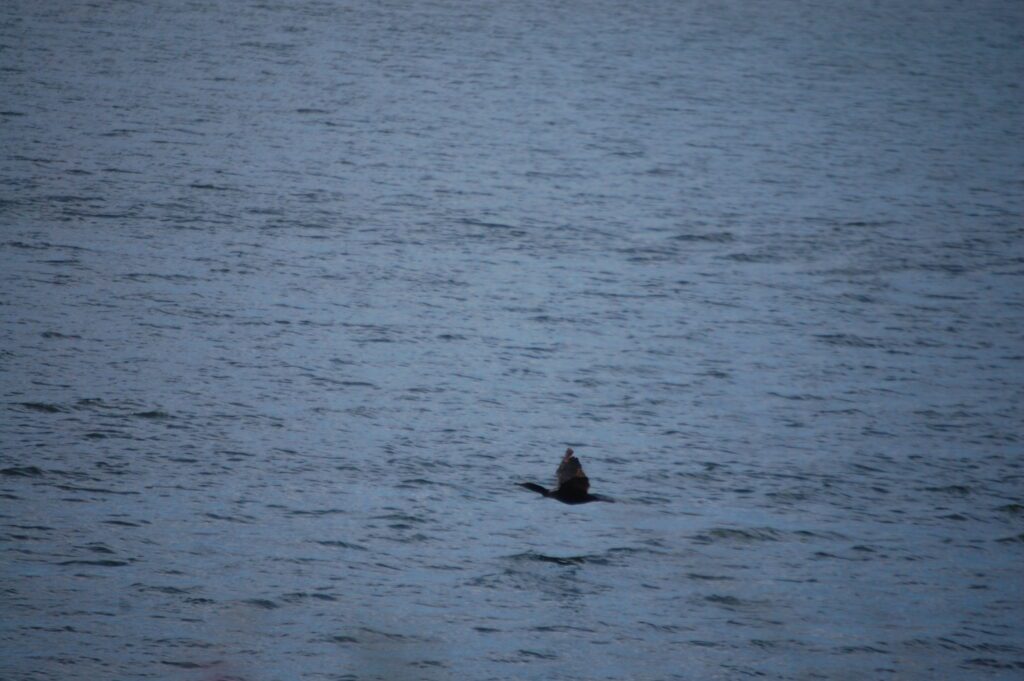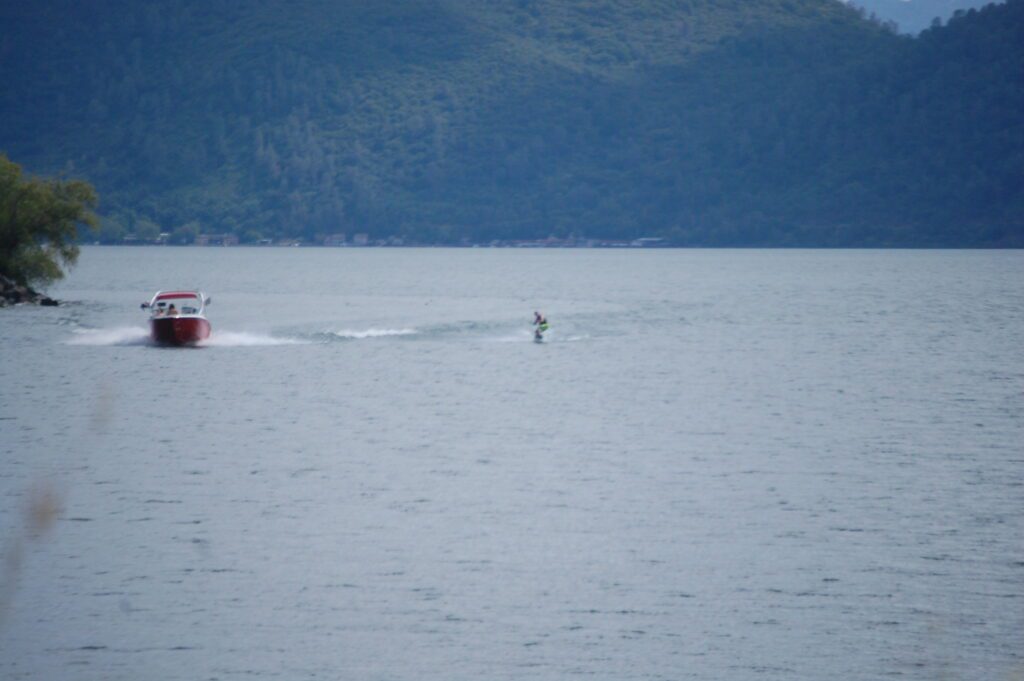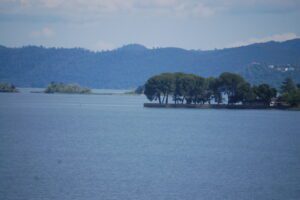 According to some sources, Clear Lake is believed to be one of the oldest lakes in North America. The lake sits on a huge block of stone which slowly tilts in the northern direction at the same rate as the lake fills in with sediment, thus keeping the water at roughly the same depth. Apparently, core samples of the lake's sediments, taken by U.S. Geological Survey geologists in 1973 and 1980, indicate that the lake is at least 480,000 years old.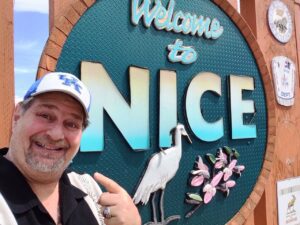 There are a few towns along the lake, but none as nice as Nice…well, at least not in name anyway.
Nice is actually pronounced "neece" like the town in France.  But, to me, the nice guy, it is Nice.  And it is a nice name to add to my collection of unique named towns like Tightwad, Normal, Romance, Success, Friendship, Uncertain, etc.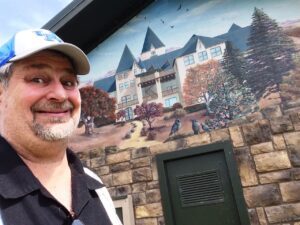 Just up the road is Lucerne, named after the town in Switzerland.  The Rest Area at Lucerne Harbor Park, a turnoff by the lake, had a beautiful painting on the back that you can see coming in from Nice.  One of the more intricate wall paintings I have seen.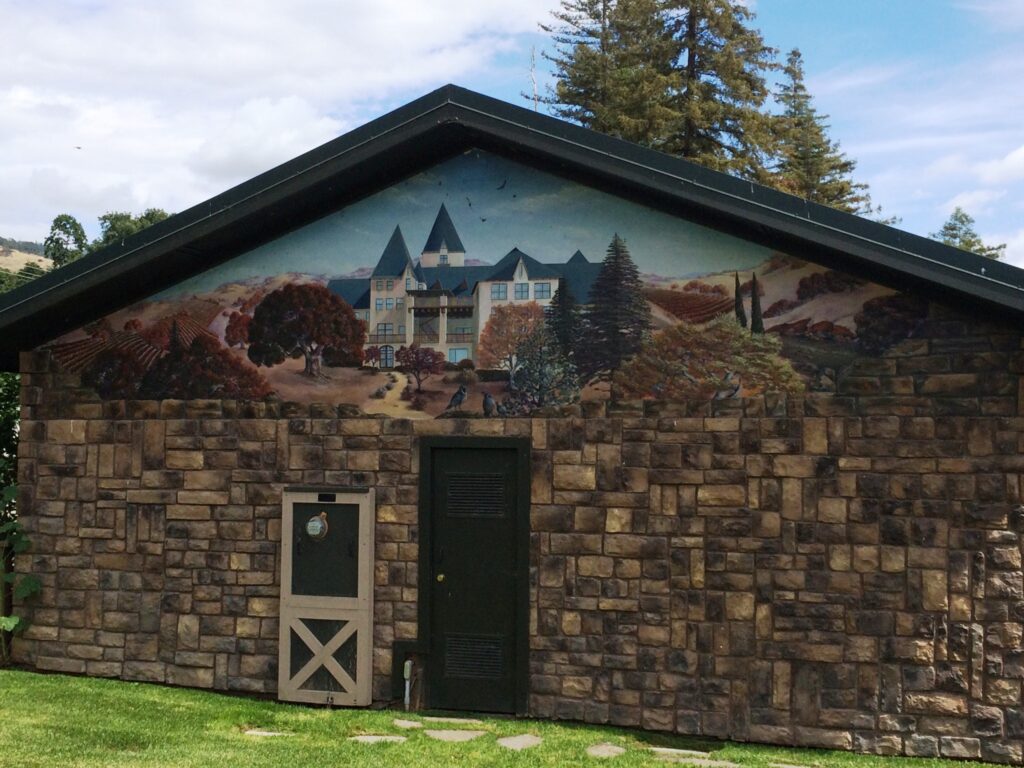 This artwork was completed in mid-2009 by muralist Gloria De La Cruz of Clear Lake, CA. The painting depicts the Old Lucerne Hotel and has intricate work of animals and plant life as well.  I really appreciated this one!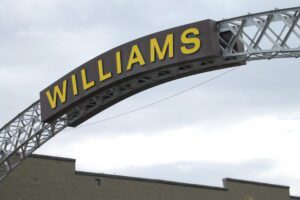 After a brief rest in Lucerne, Carla and I were off again, this time to Williams, CA. Williams is at the crossroads of CA 20 and Interstate 5. From what I could see there were two parts to this town…the off the freeway fast food places and the local places in town.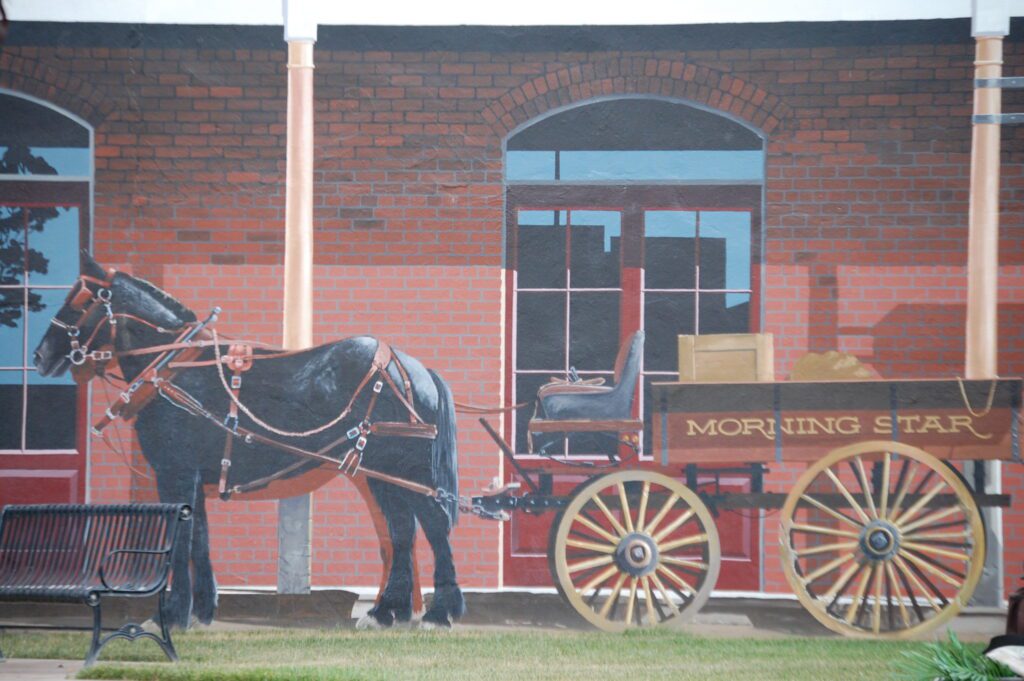 The Old Masonic Lodge has a wonderful mural immortalizing the old Williams Hotel, which apparently burned down in 1913. The mural covers the entire two story face of the building.  Painted by Petaluma mural artist John Ton in 2014.  Folowing are a couple more detailed photos: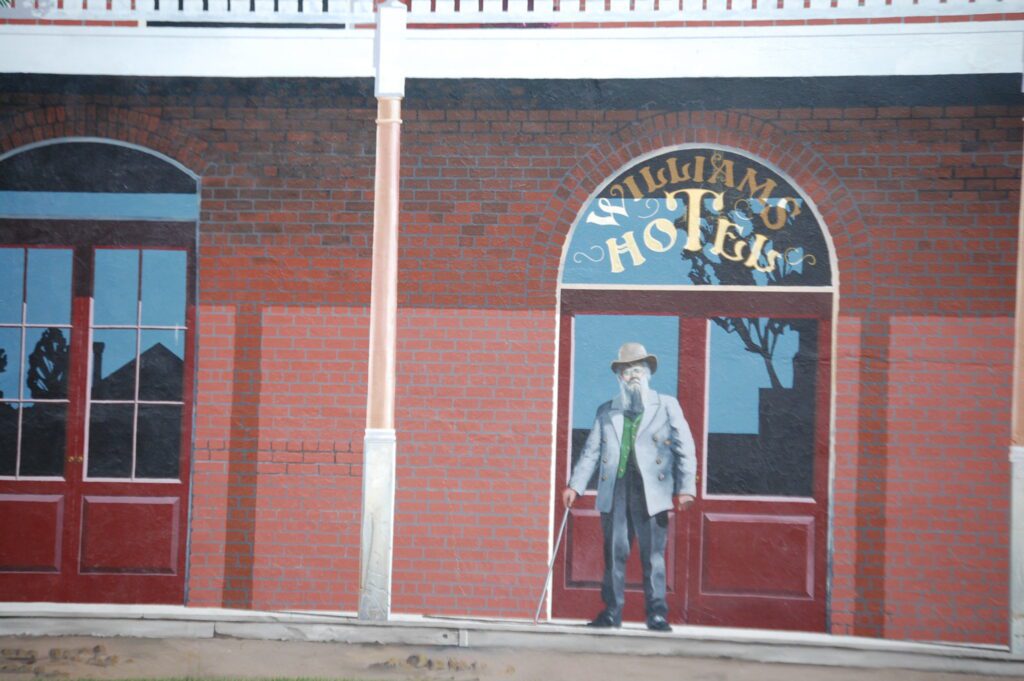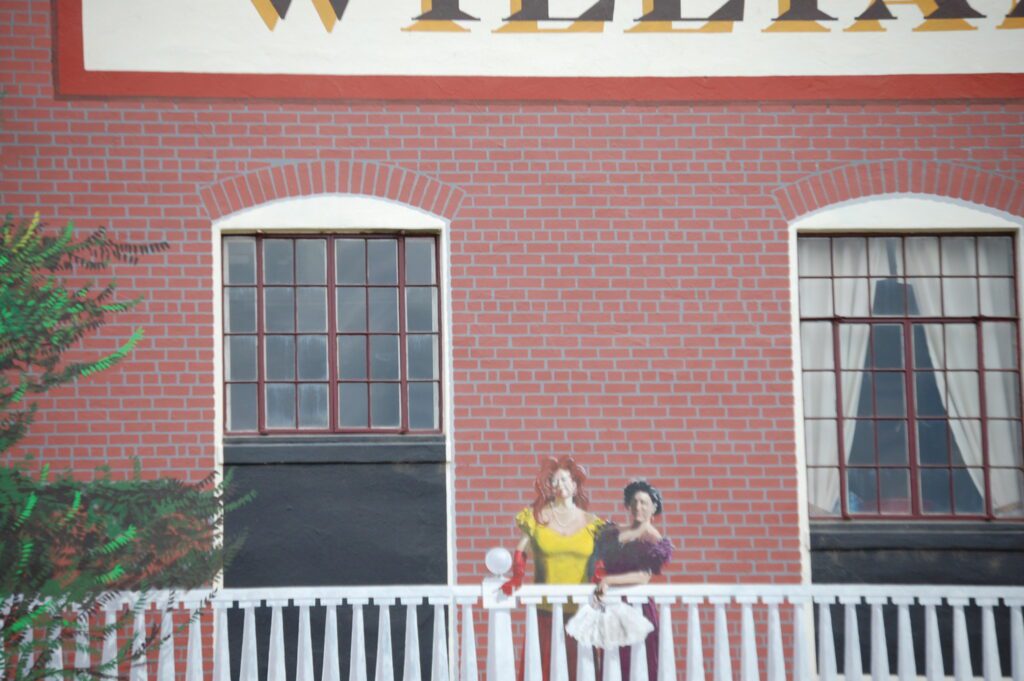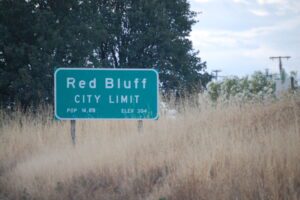 Once the break was over, we were on our last leg of the day…north on I-5 to Red Bluff and to our home away from home at Woodflock. This small unique music festival and Flamingohead retreat is held annually at the Sycamore Grove Campground in the Red Bluff Recreation area along the Sacramento River.  A beautiful little location that gets bedecked with flamingos and Antsy McClain music over the course of three days.