At the end of August we had a new grandson born into the family — Samuel Kravetz is now grandchild #10.  He was born to my son Seth and his wife Holly, who, at the time, were living near Hartford, Connecticut.  Naturally, this was a cause for celebration and for a trip to Connecticut to see this new bundle of joy.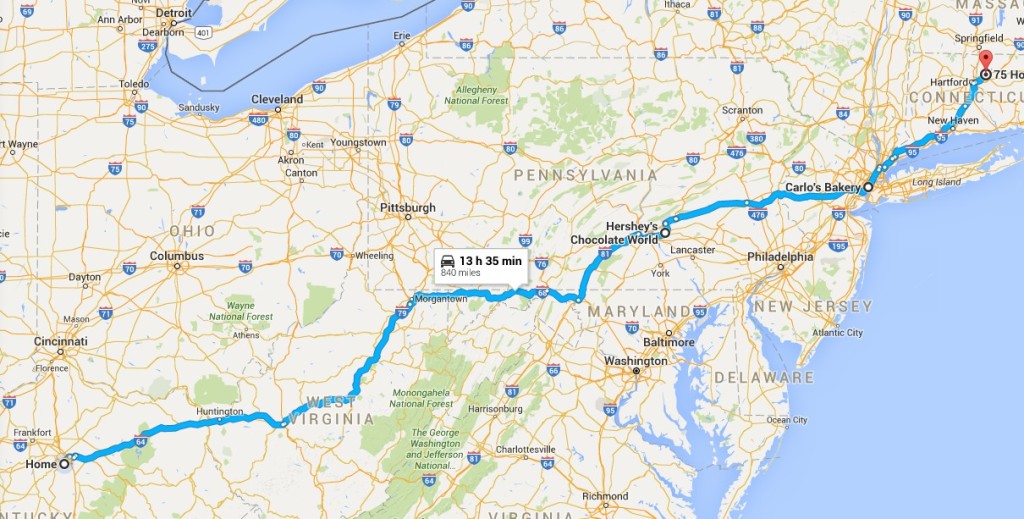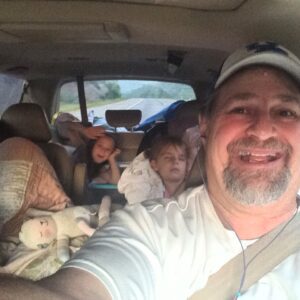 So, we planned the trip and our daughter Marissa and her three children would join Julianne and I for a visit to New England.  On September 5th we headed east on I-64 for this "see grandson/see nephew/see cousin/see New England" trip.  I was excited not only for the grandchild, but also because this trip would afford me the opportunity to knock off the last 3 states on my list…I would finally get to Maine, New Hampshire and Vermont, to make it to all 50.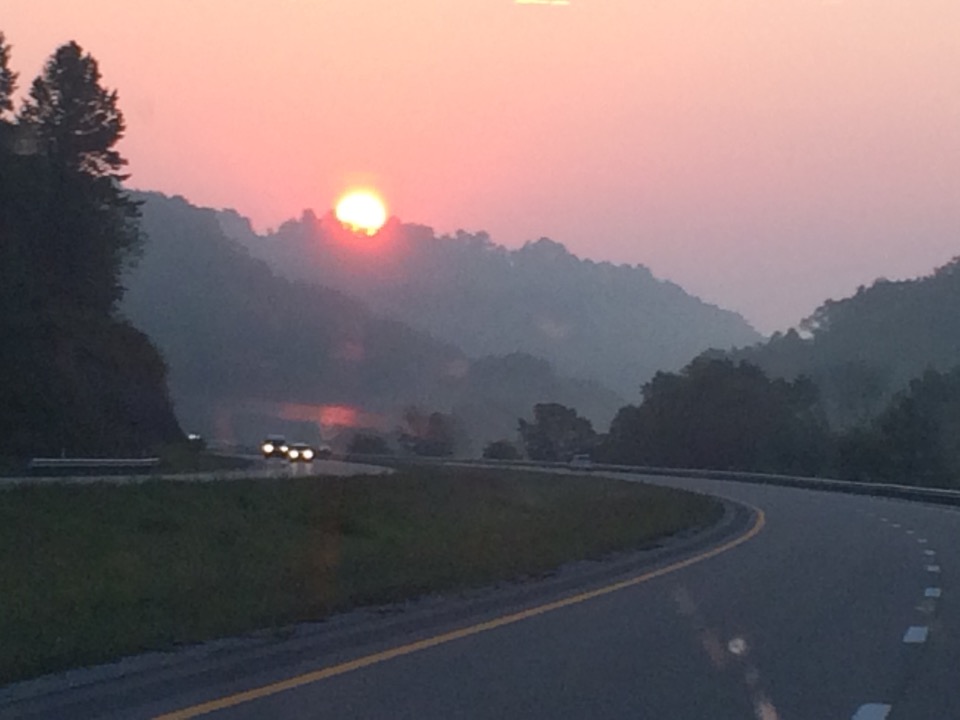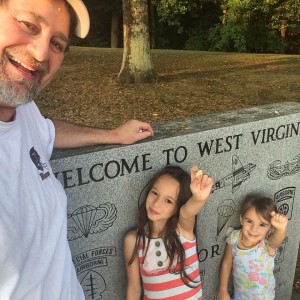 We were on the road before sunrise and arrived at the West Virginia/Kentucky border just shortly after sunrise.  there is wonderful Rest Area a few miles east of Huntington, WV and so we stopped to give the now awake kids a chance to run a bit.
As for me, I walked around and enjoyed the flowers, the fresh morning air and a chance to stretch my legs as the day would be a long one…we planned to drive all the way to Connecticut and I would be the only driver (as always — because I am a road warrior of course!!)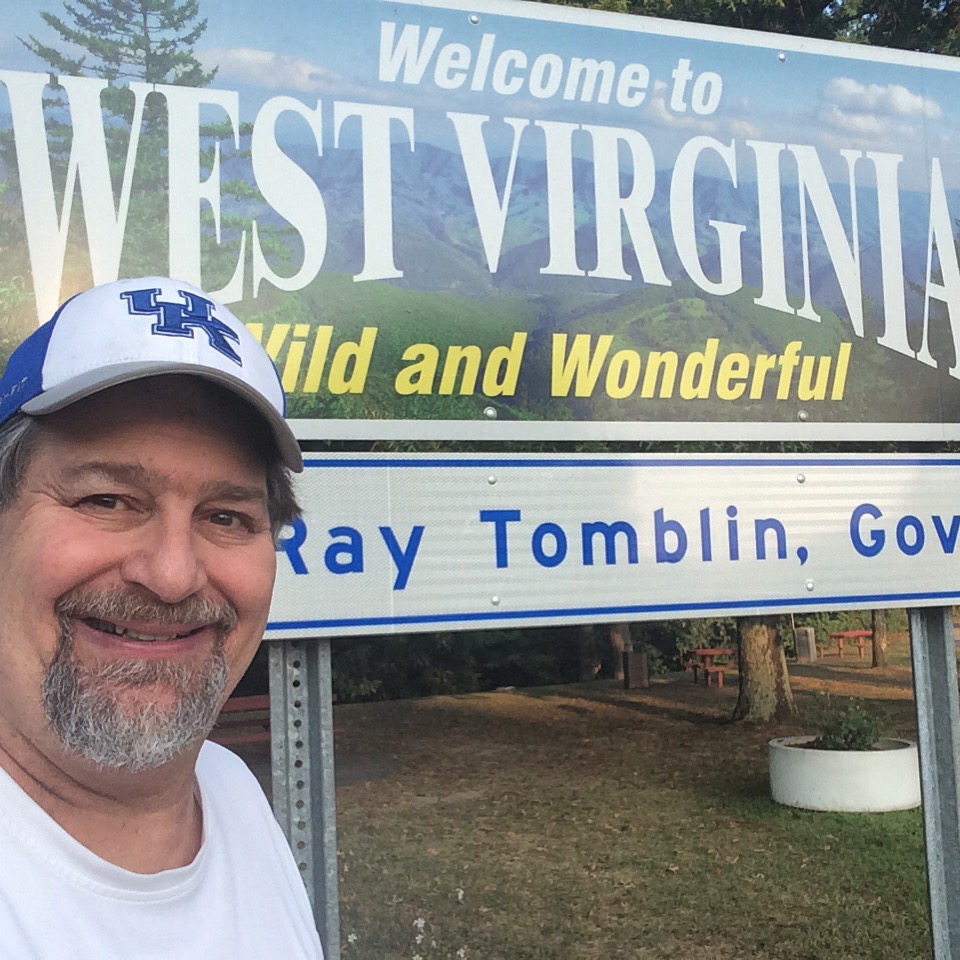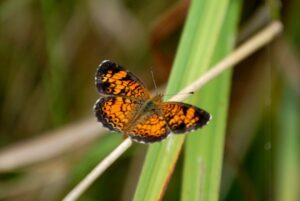 After the break we were back on the road again heading east on I-64 to Charleston and then northeast on I-79 until we got to Cheat Lake, where the interstate switched to I-68 east towards Cumberland, MD and then eventually onto I-70/I-68.  We finally stopped at the South Mountain Rest Area south of Greenbrier and South Mountain State Parks.  This was a perfect place for the kids to get out and run around, stretch and play.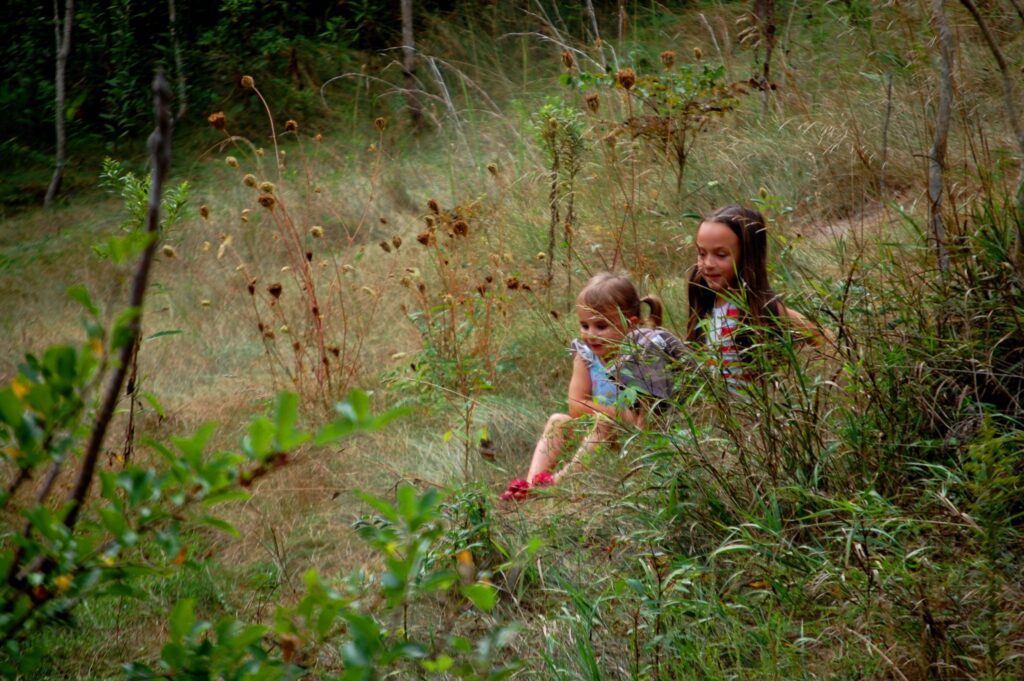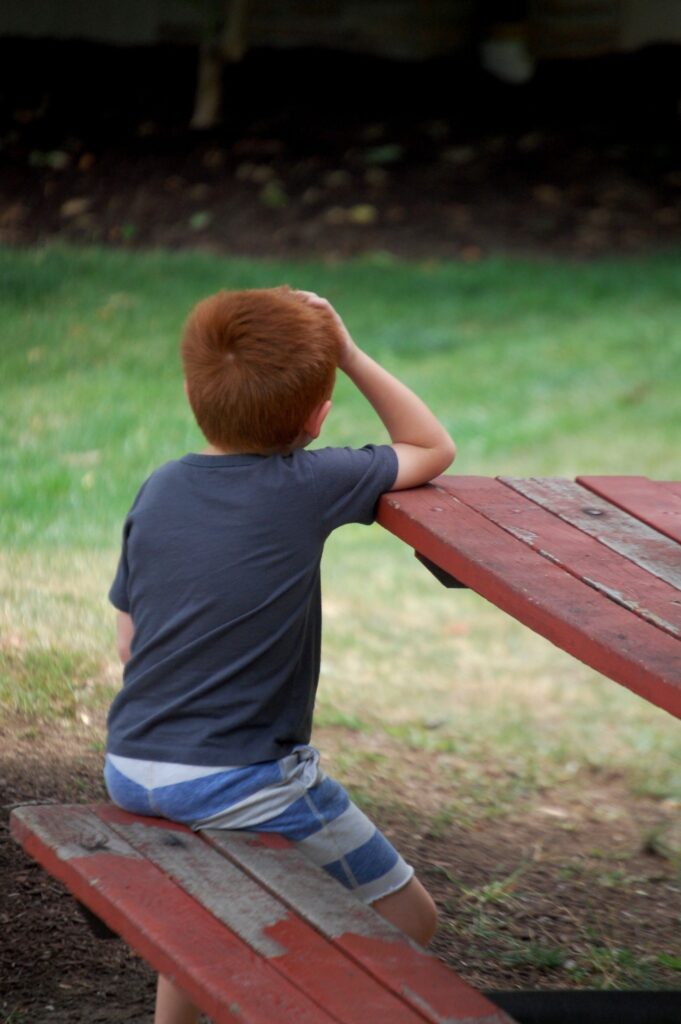 While they rested, I was out capturing sots of flowers and plants, of which there was an abundance.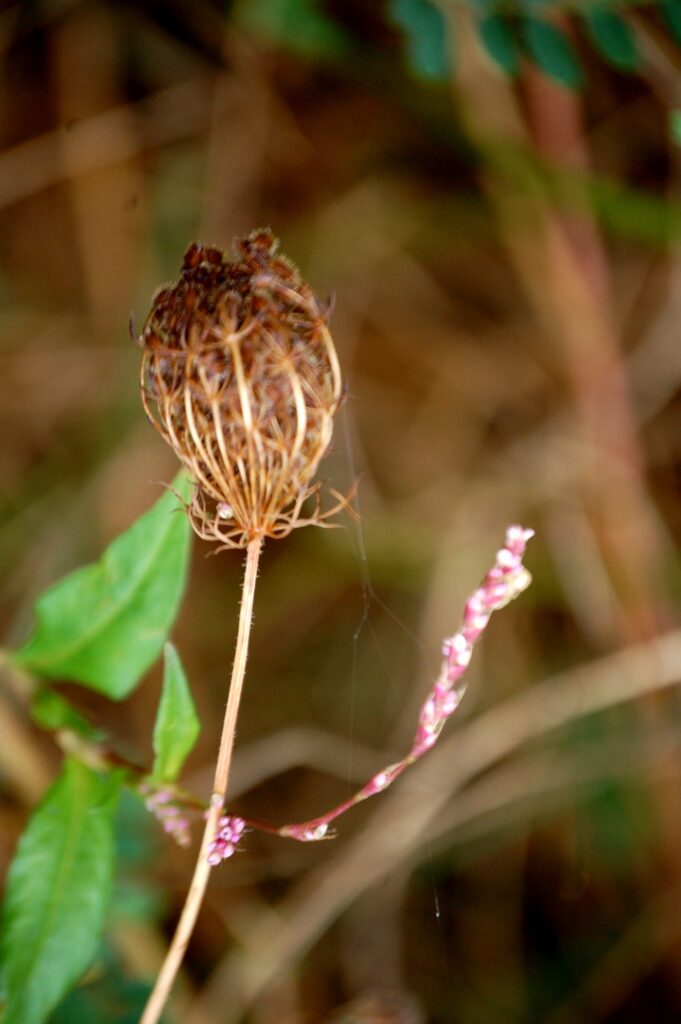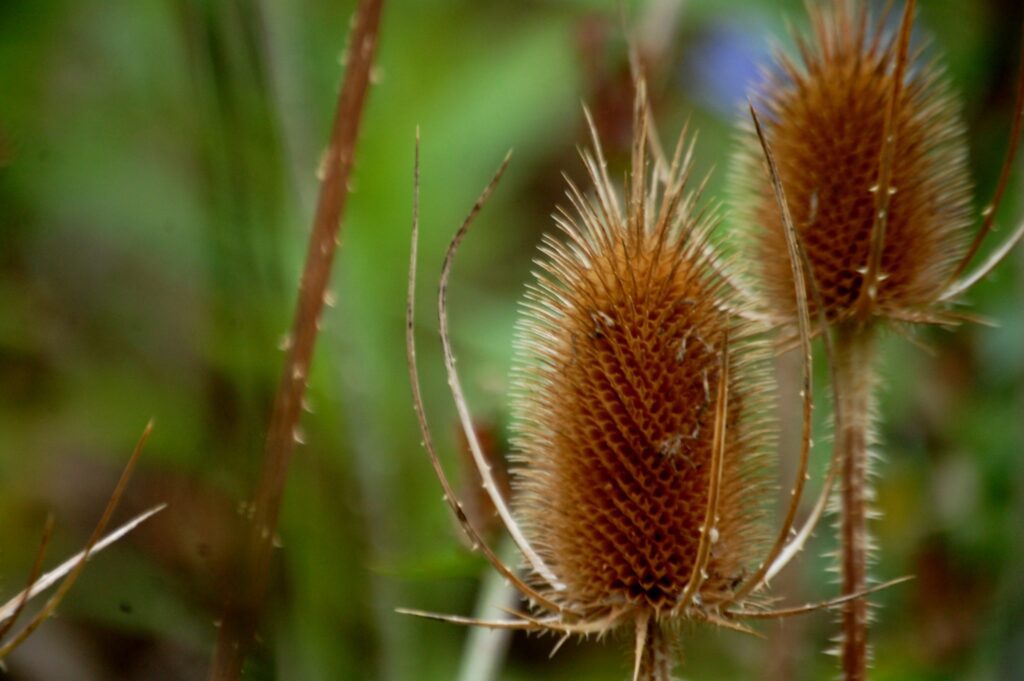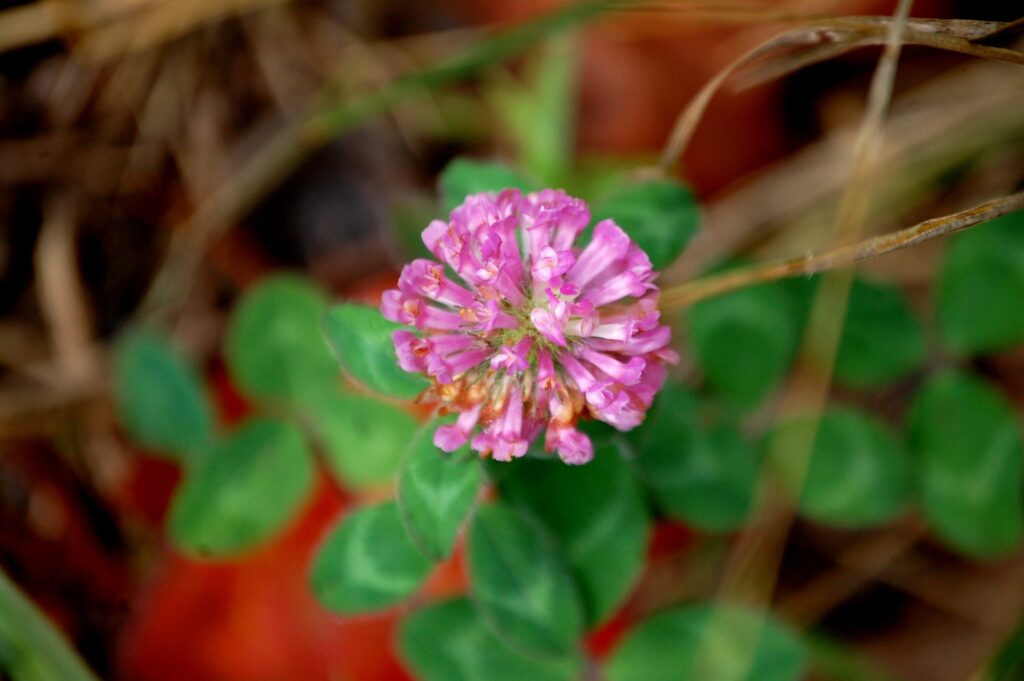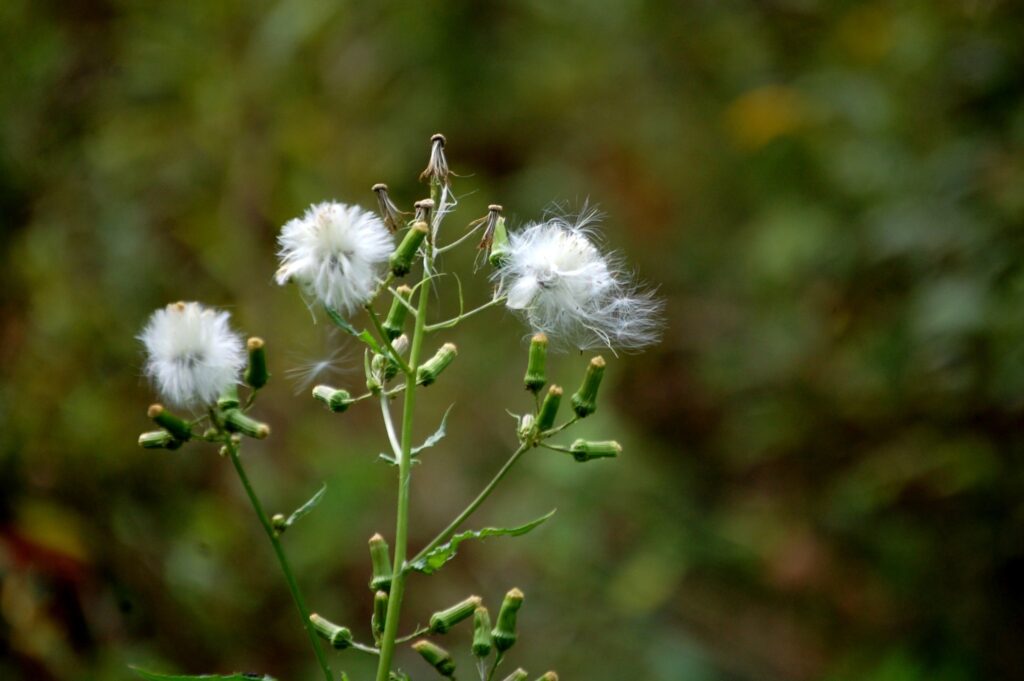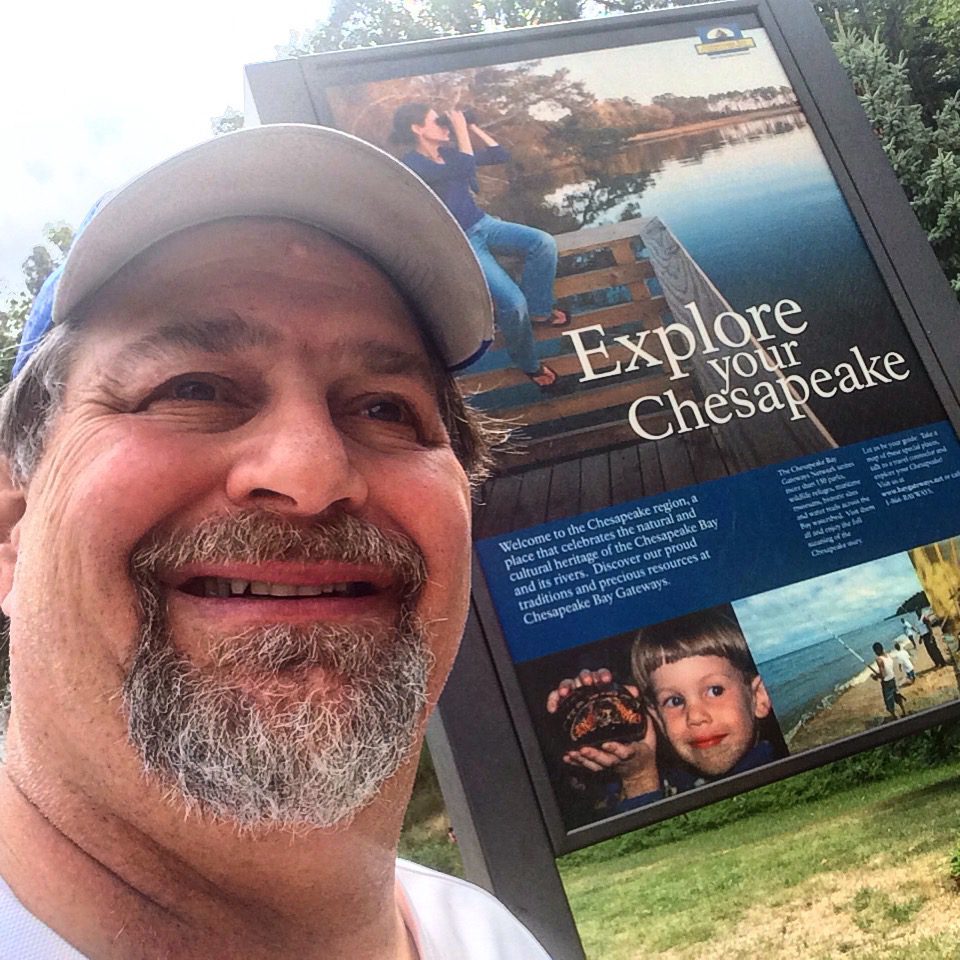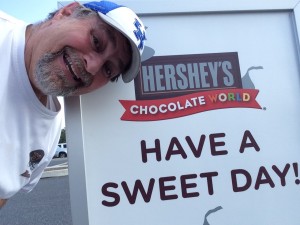 After a nice rest and stretch, we were back on the road and heading towards Hershey, PA for a sweet visit to Hershey's Chocolate World.  The last time I was here was with the kids a number of years ago, when there was an entirely different facility.  Now there is an amusement park, a HUGE building, and plenty of crowds.  We had hoped for the factory tour, but the place was away too busy for us since we had to get back on the road…we were driving all the way to Vernon, CT.  But, we had time for a little fun….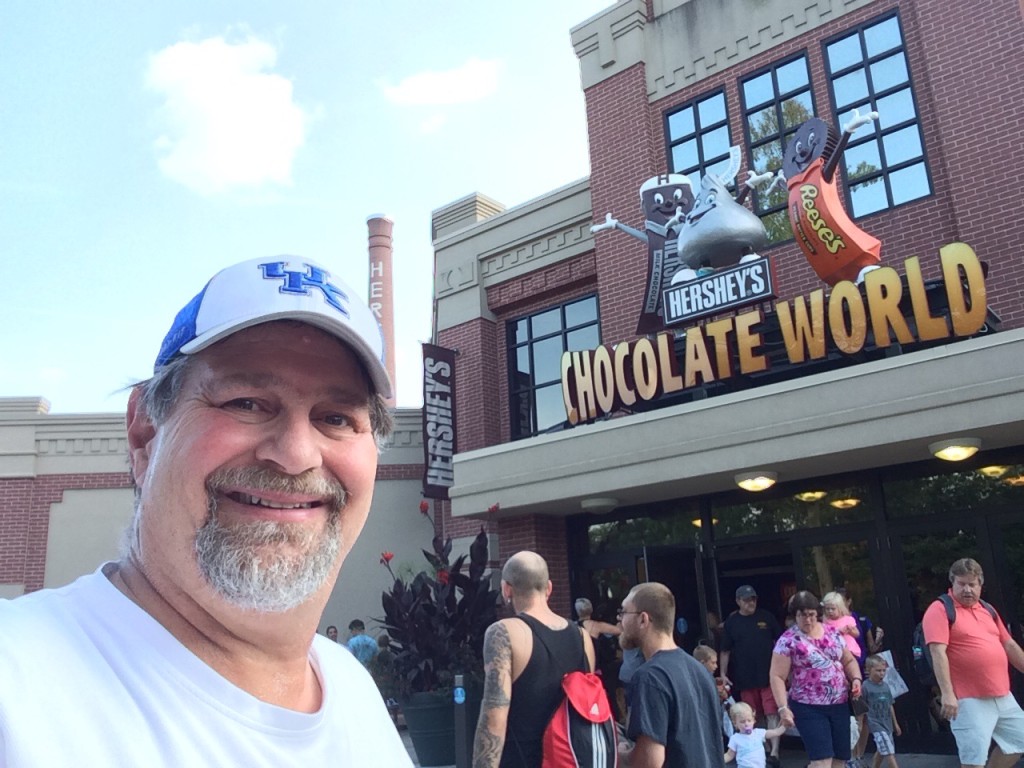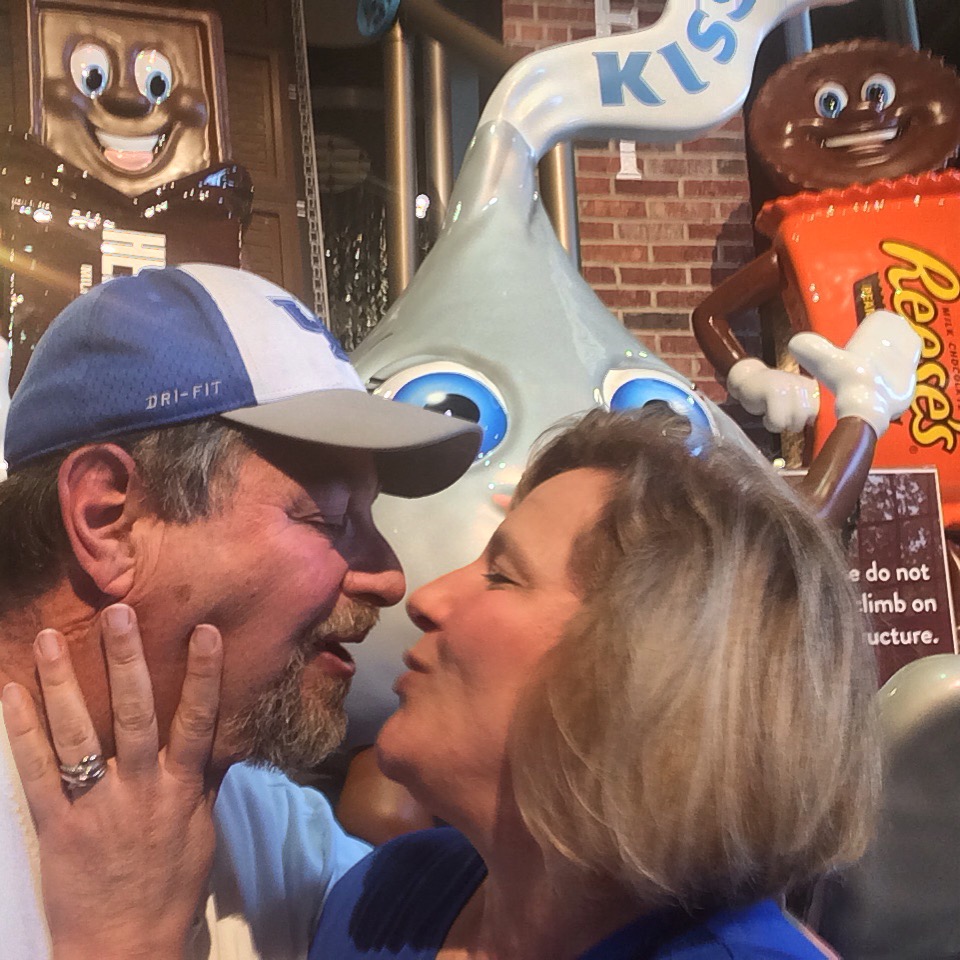 And Joselyn wanted to give Grampz a Hershey Kiss as well…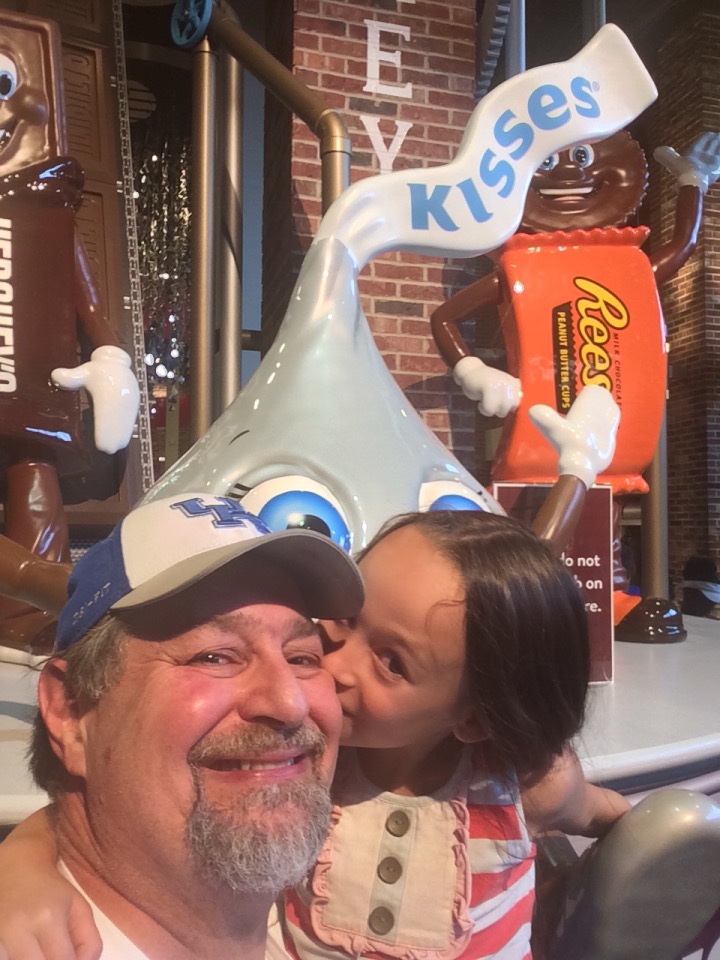 And then there is the Chocolate…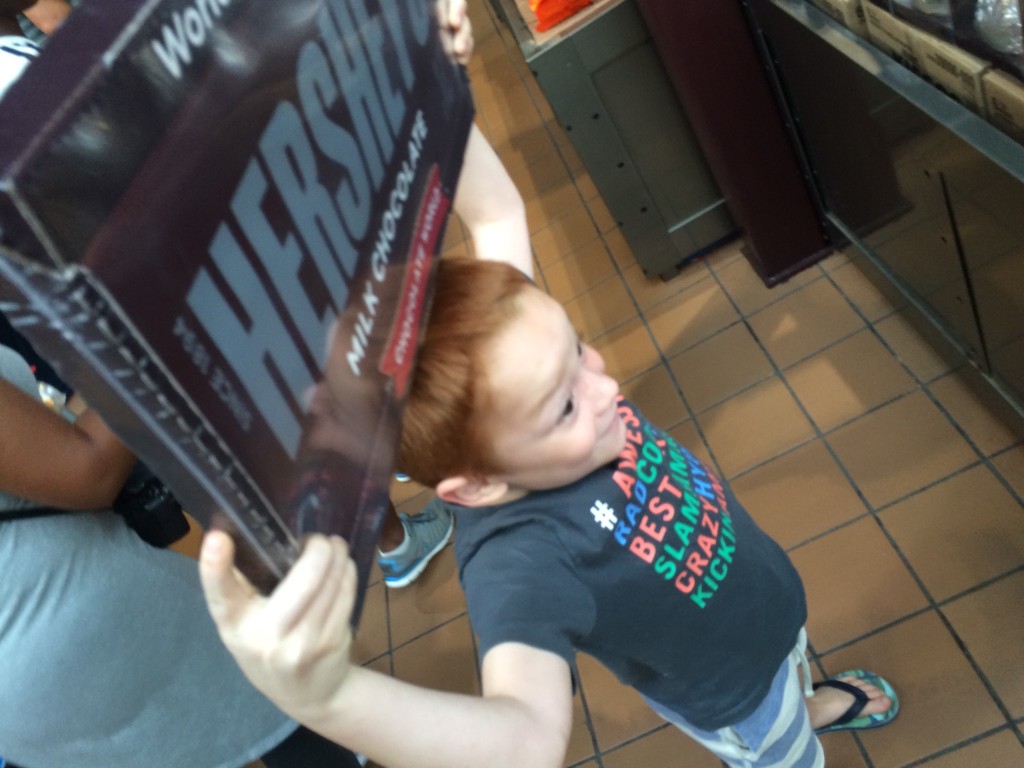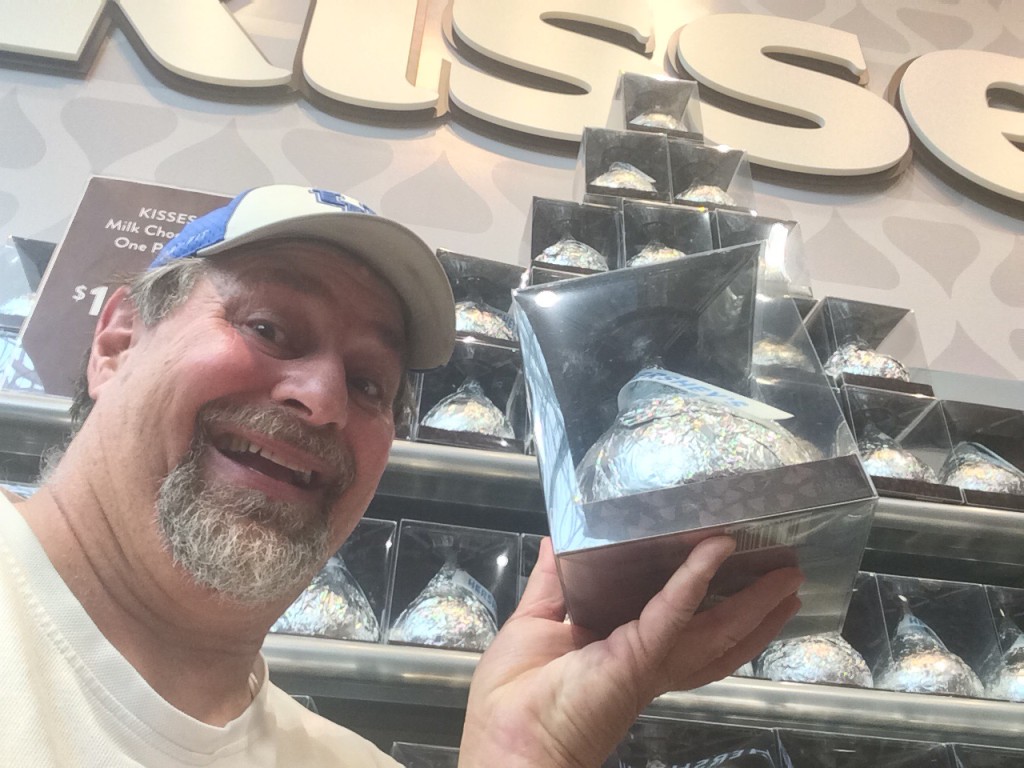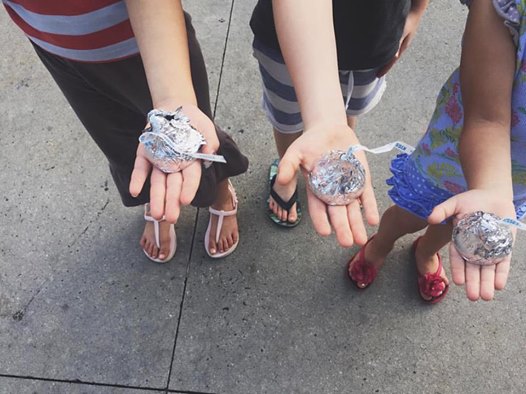 After sweetening ourselves up a bit on Hershey's chocolate, we were soon back on the road eastward, with the next stop planned being Hoboken, NJ for a view of NYC at night and hopefully a visit to the famed Carlos Bake Shop from TLC's "Cake Boss."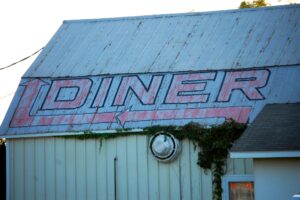 Along the way we stopped for gas in Bethel, PA.  While there, I grabbed a couple of shots of the iconic Midway Diner signs.  It used to be in one of those silver diner styles, but has since been changed.  But, I always love the old Neon Signs like the one below.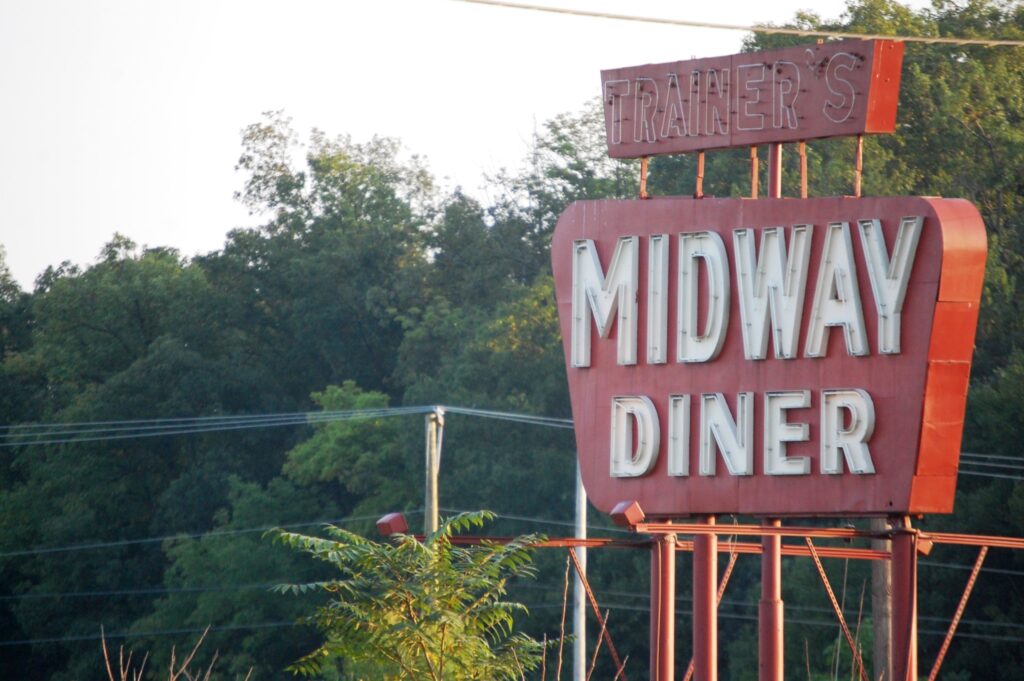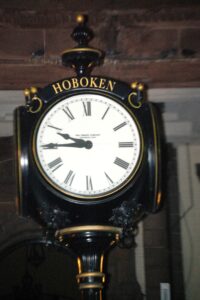 After fueling and restroom breaks for the kids (and adults), we were back on the road again.  We pulled into Hoboken around 8:30 PM and drive straight to Frank Sinatra Park to get a nighttime view of the Manhattan portion of New York City.  The kids had never seen it at night and this is probably one of he best places to get a great view of the entire skyline Manhattan.
Built in 1998, it honors Frank Sinatra, who was born in Hoboken. Sinatra Park is shaped in a Roman amphitheater style with an area that faces the former site of the World Trade Center.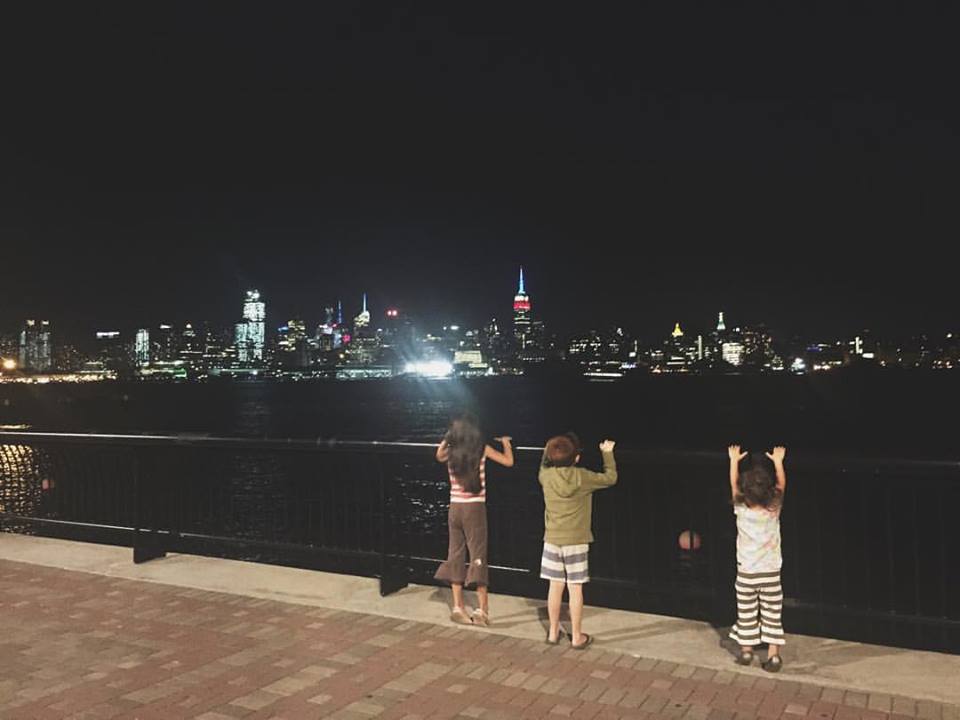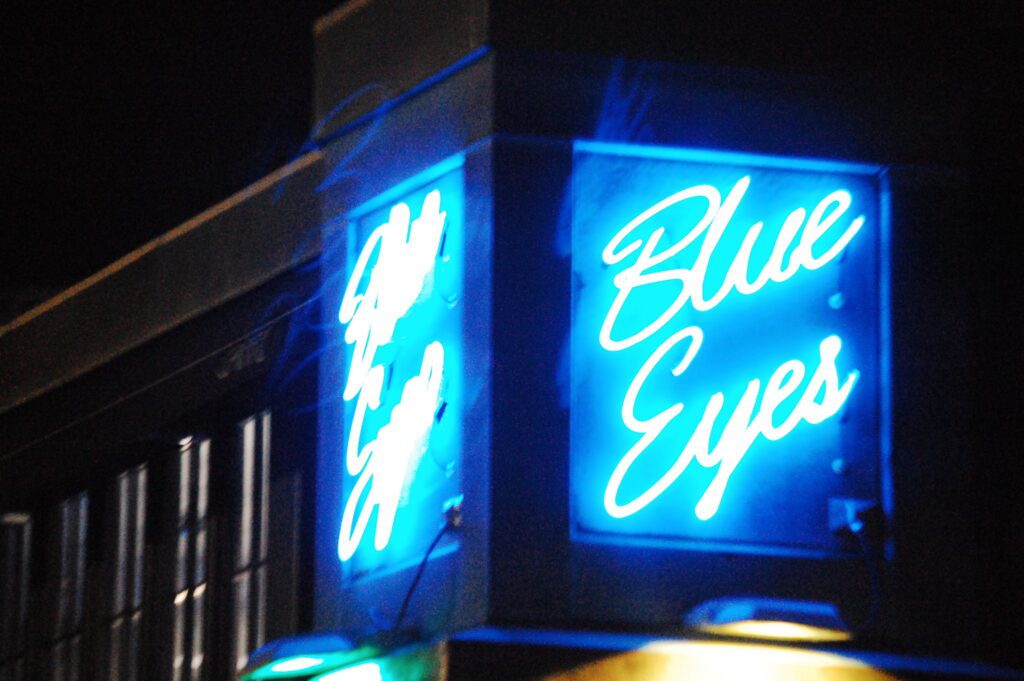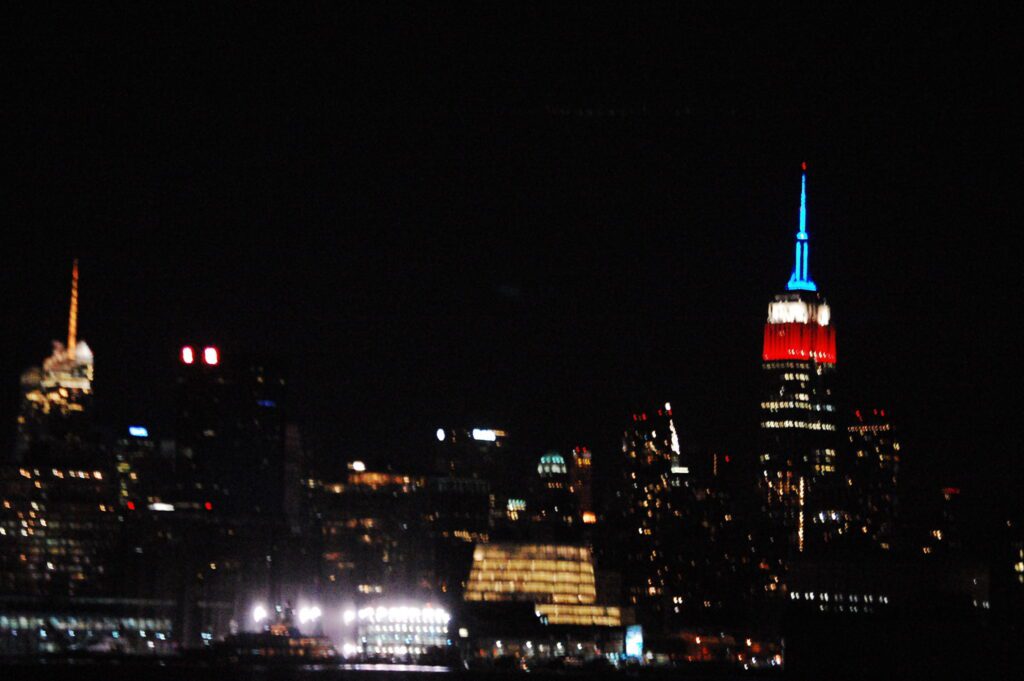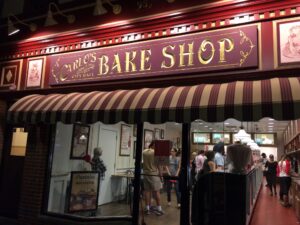 After the great view, we made our way to Hudson St. and then down to Newark, turned right and then right on Washington to Carlo's Bake Shop (Actually, they all walked over there and I dealt with the traffic mess!).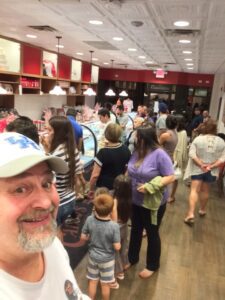 The place was hopping even at 9:00 PM.  I had to double park on the street and Julianne came out to sit in the car so I could get out and get a few photos (and some cannoli!!).  Carlo's is a family owned bakery featured on the TLC hit show Cake Boss. Carlo's, was originally opened by Carlo Guastaffero in 1910 and was acquired by Bartolo Valastro Sr. in 1964. After the  passing of Bartolo Sr. in 1994, matriarch Mary Valastro and her children Grace, Maddalena, Mary, Lisa and master baker Bartolo Jr. "Buddy" Valastro have expanded the business with the help of their spouses.  They actually have bakeries in 5 states!!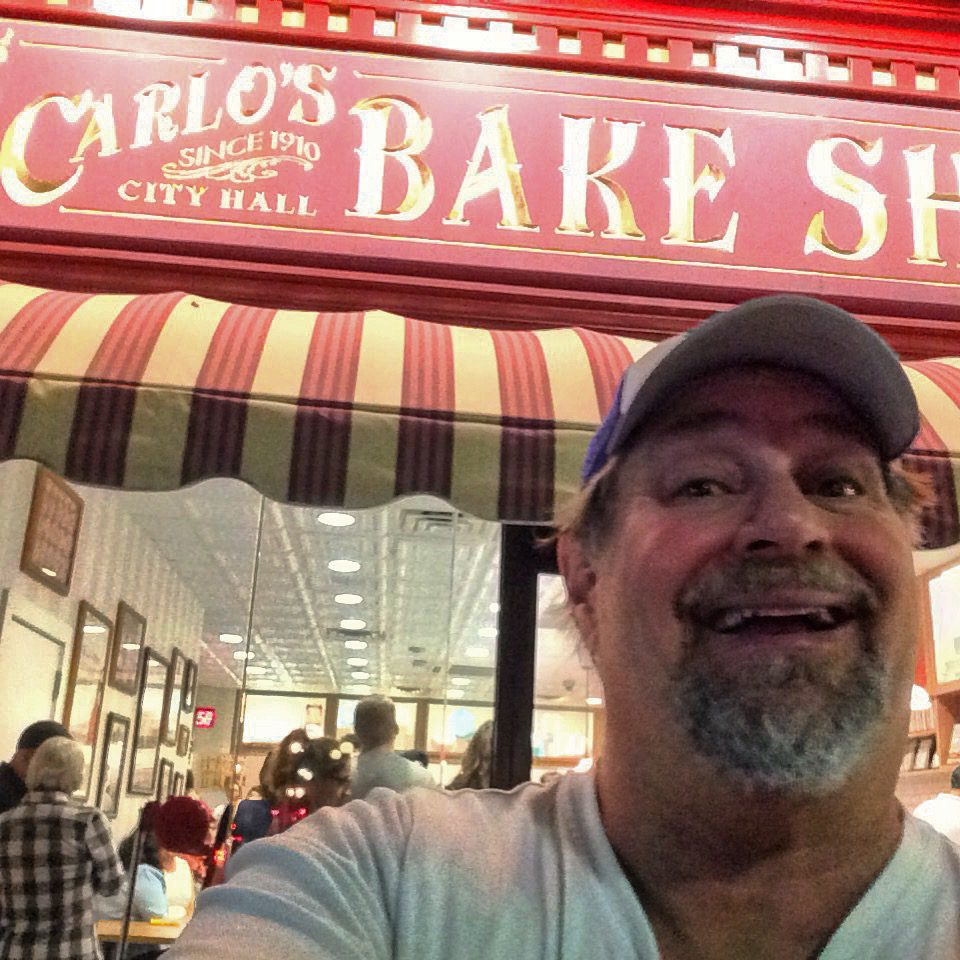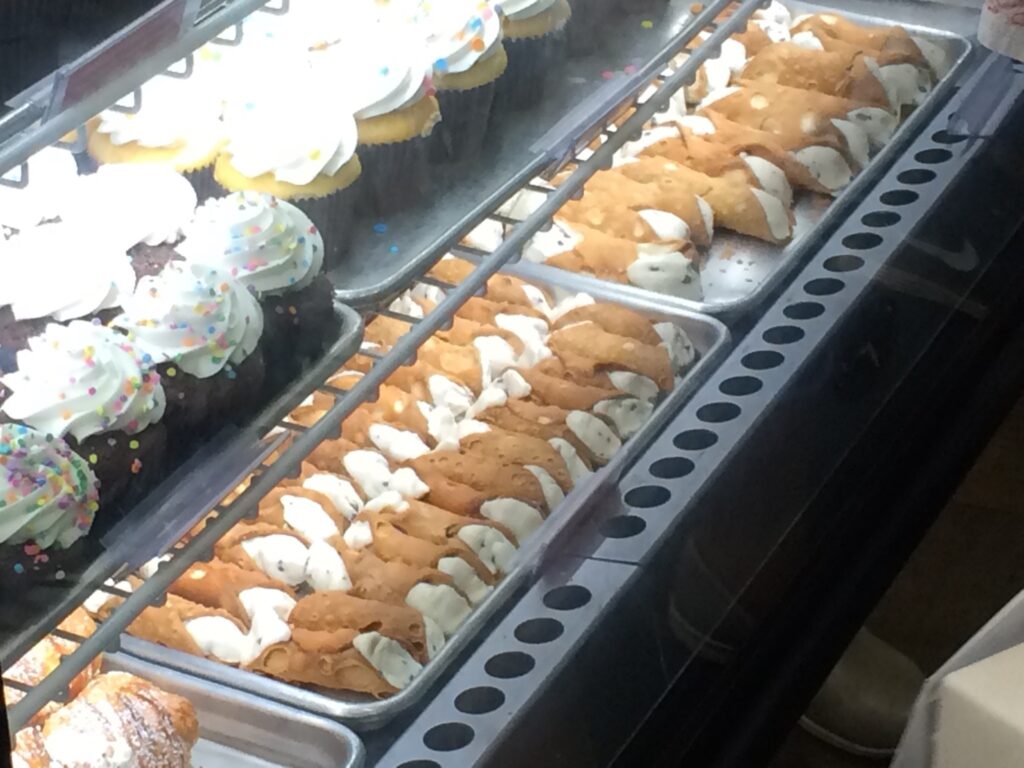 We picked up some goodies…and I wanted to try the Cannoli, since they are supposedly famous for them.  I had mine, it was good, but not as good as the ones I had at Presti's Bakery near my birthplace in Little Italy in Cleveland.
Nevertheless, the goodies were good and this made for a fun stopover before we finished the last leg of the trip to Connecticut and a much needed good night's rest.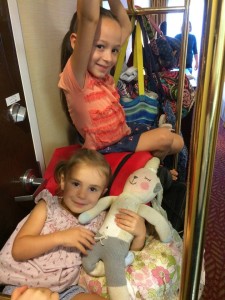 We pulled into the Holiday Inn in Vernon sometime after midnight…it was a long day.
I must say that the Noe kids have become seasoned travelers, even at their young age.  Joselyn has been on long trips with me from Arizona to Kentucky and then all three have traveled to Omaha, St. Louis, South Carolina, Georgia and now the northeast coast.  They are a fun lot to travel with!  Grampz is always happy to be with them!
What a day it was….with kisses and cannoli!