This is Part II of my posts about our visit to New England, most specifically Connecticut, Maine, New Hampshire and Vermont (with a drive through Massachusetts).  Day 2 was a nice day of travel south to Mystic, CT and then north all the way to Maine.  Following is a map with our basic route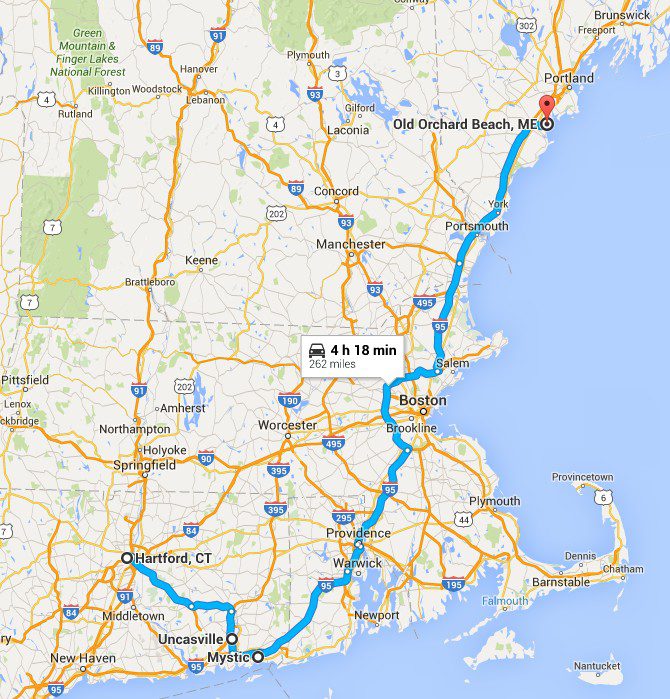 We took a fairly easy morning and went over to pickup our grandson Rockwell, who would join us on this two day adventure and off we went.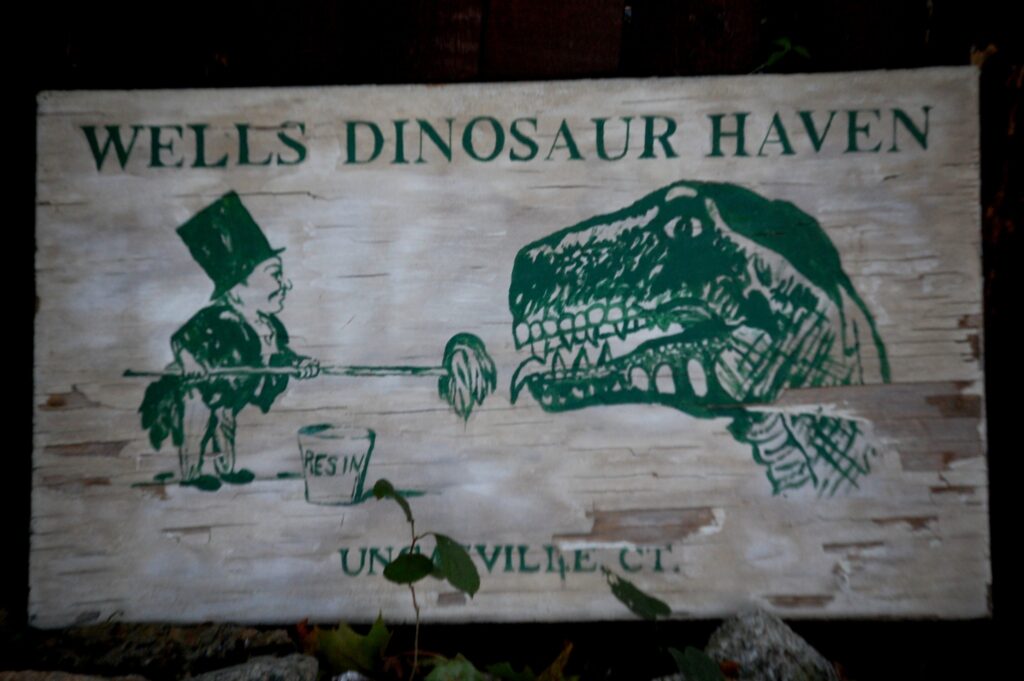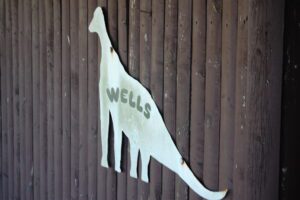 Our first stop was at Wells Dinosaur Haven in Uncasville, CT.  This is actually a person's house with a huge backyard full of self-sculpted dinosaurs.  The brainchild and creation of Jeff Wells, this unique "haven" got its start in 1981. He has well over 30 dinosaurs, including a life-size T-Rex, most of which are made from welded metal fabrication.  Some are pretty realistic!! (See a detailed writeup about Jeff Wells on Roadside America.)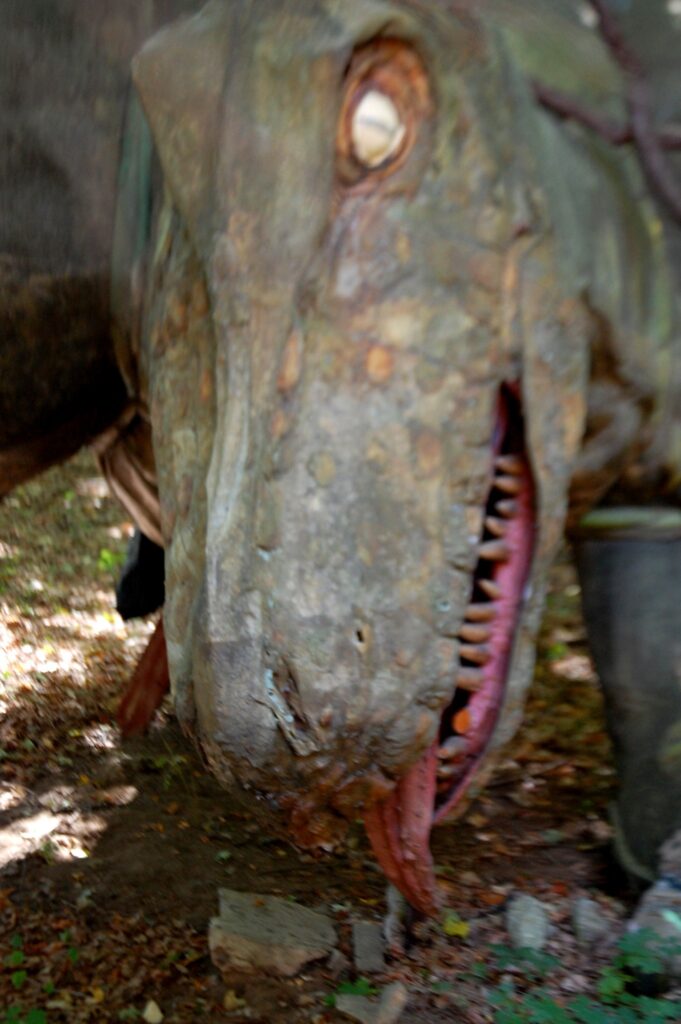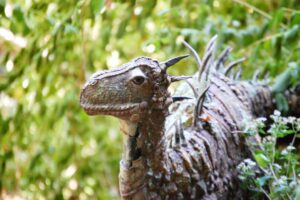 Fairly easy to get to, you get off at Exit 79-A on I-395 , then immediately take Hwy 2A exit 1. Drive north on Hwy 32 for a half-mile. Wells Dinosaur Haven will be on the left, across the street from the casino. It's back in the trees and easy to miss, but look for the red house, brown fence, and small dinosaur sign.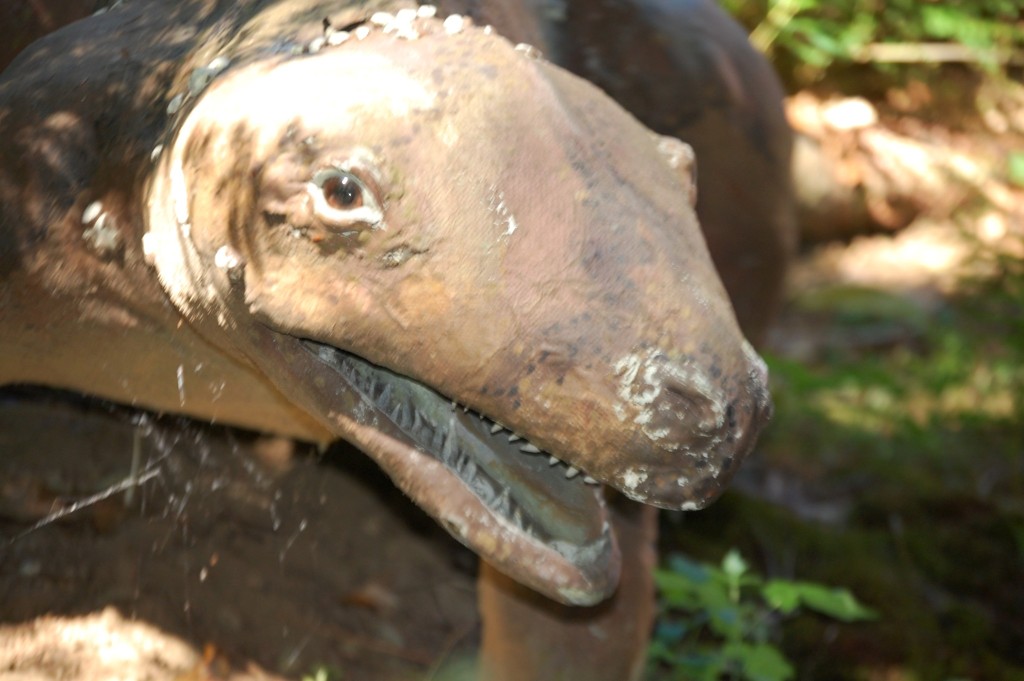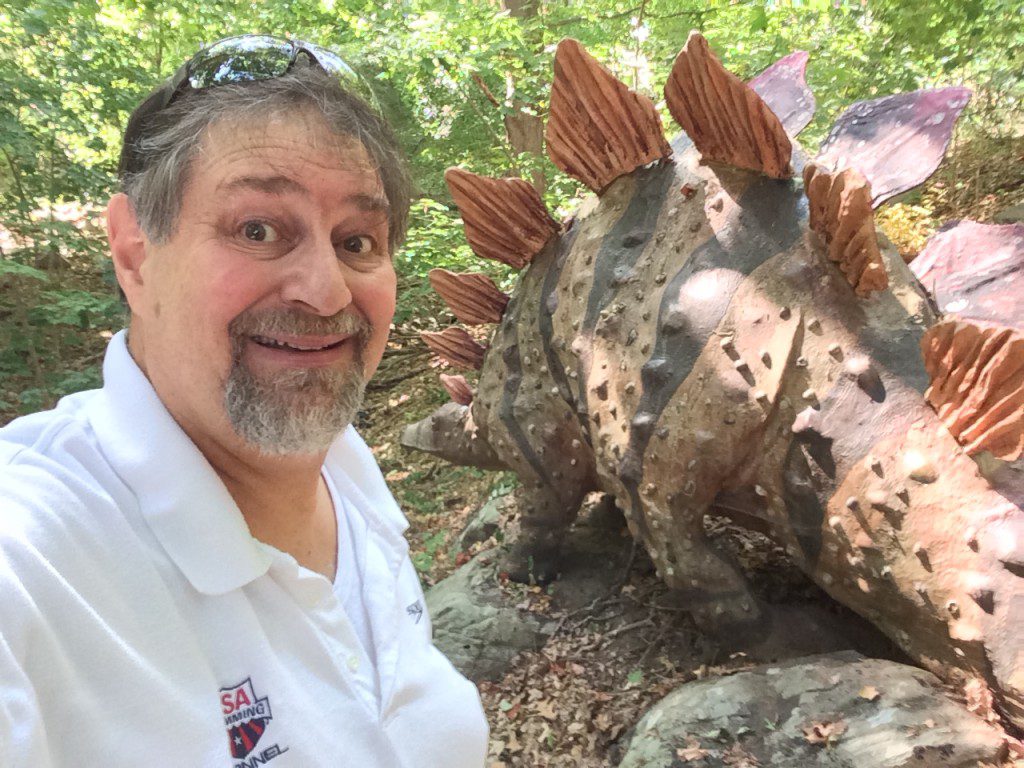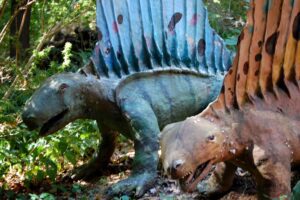 Though visiting is free, Mr. Wells requests that you ask to enter.  So, we knocked on the door and I even called the number (860-848-0616) to get permission.  Nobody was home, so we went in and I made sure that we left nothing but tracks, a Guest Book Entry and a Donation.  It really was fun for the kids to walk through and see all of the dinosaurs.  The adults were fascinated too!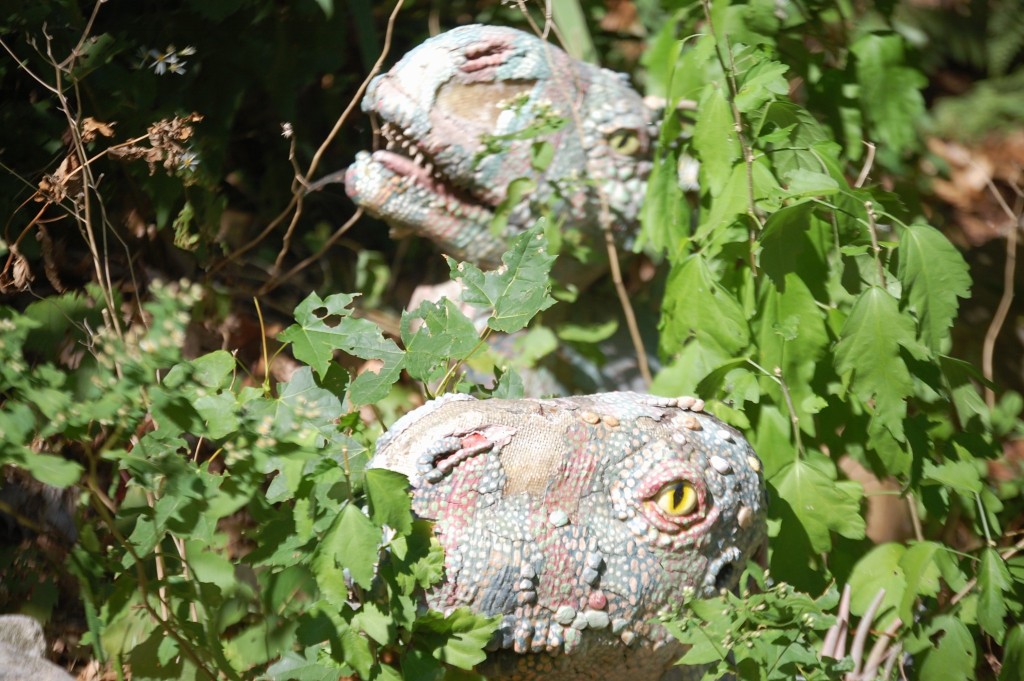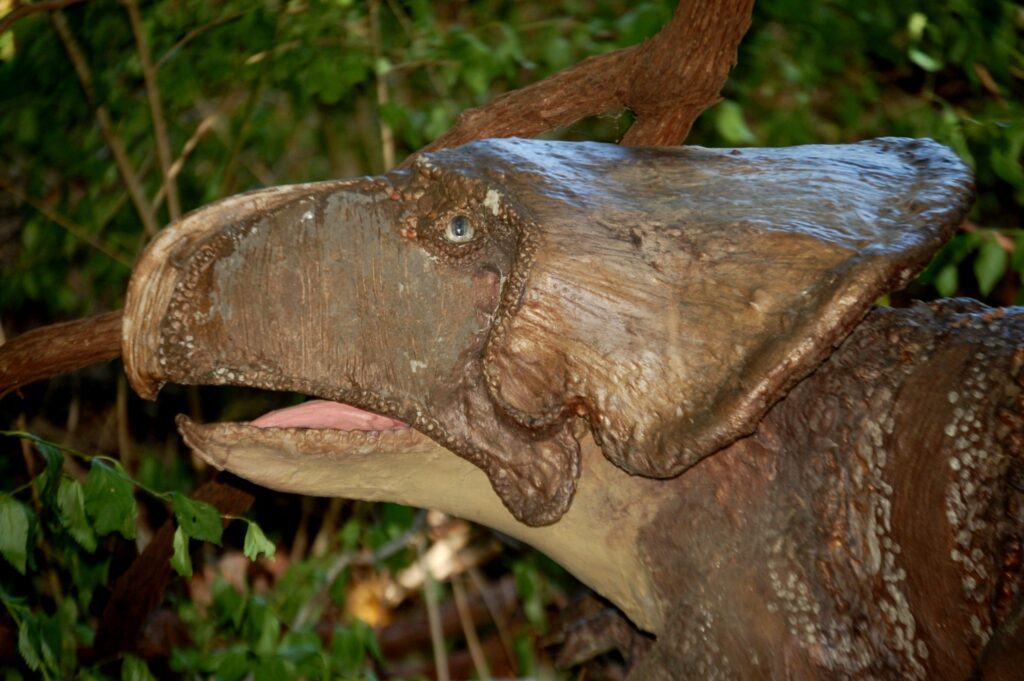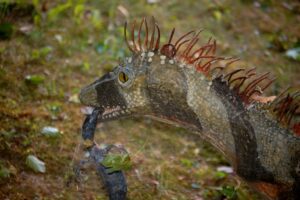 Jeff Wells' work is very good.  I would count this place among my must see places that would include Jurrustic Park in Wisconsin, Enchanted Highway in North Dakota and others.   I will likely do a special post just on this place in the near future.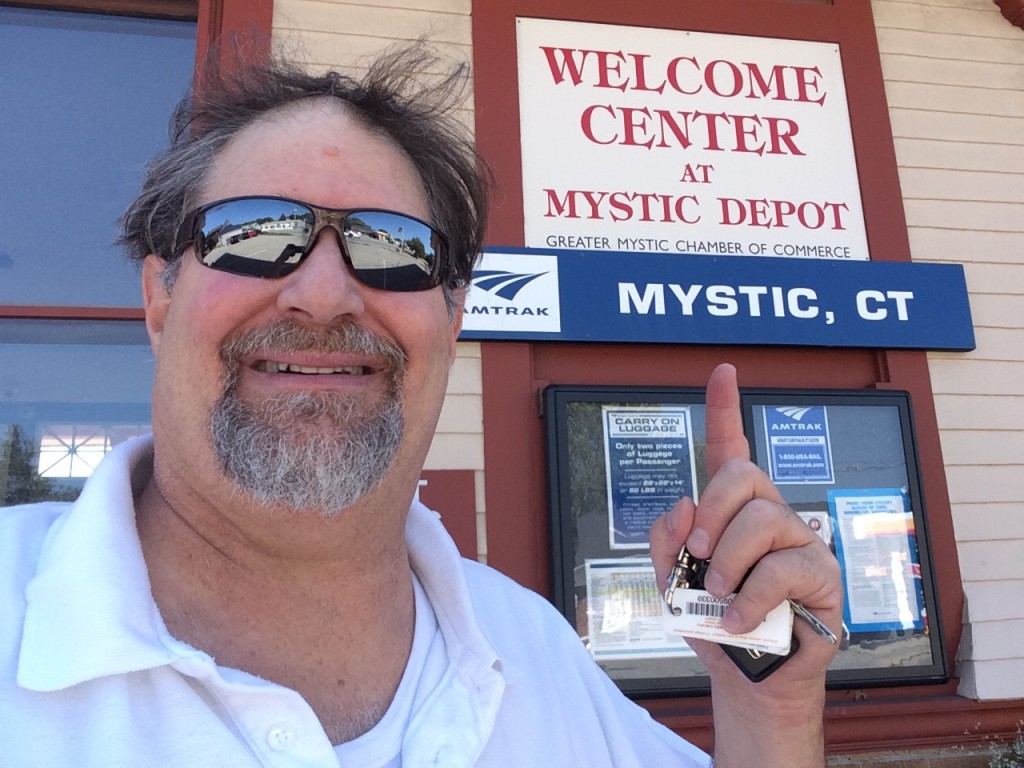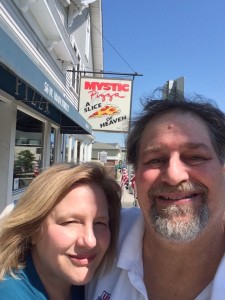 After our visit in Uncasville, we were off to Mystic, CT for a visit and for lunch.  Founded in 1654, the town now has a little over 4000 residents.  Many know of the town due to the famous 1988 movie Mystic Pizza which helped kick Julia Roberts and Matt Damon off in their careers.  We had actually considered going there to eat, but decided against it after hearing numerous reports that it really wasn't too good.
But, since it was the site of a well known movie, it was a fun place for a photo op! So, Julianne and I hit the scene and at least got a photo.  Wherever I am with my sweet wife is a slice of heaven!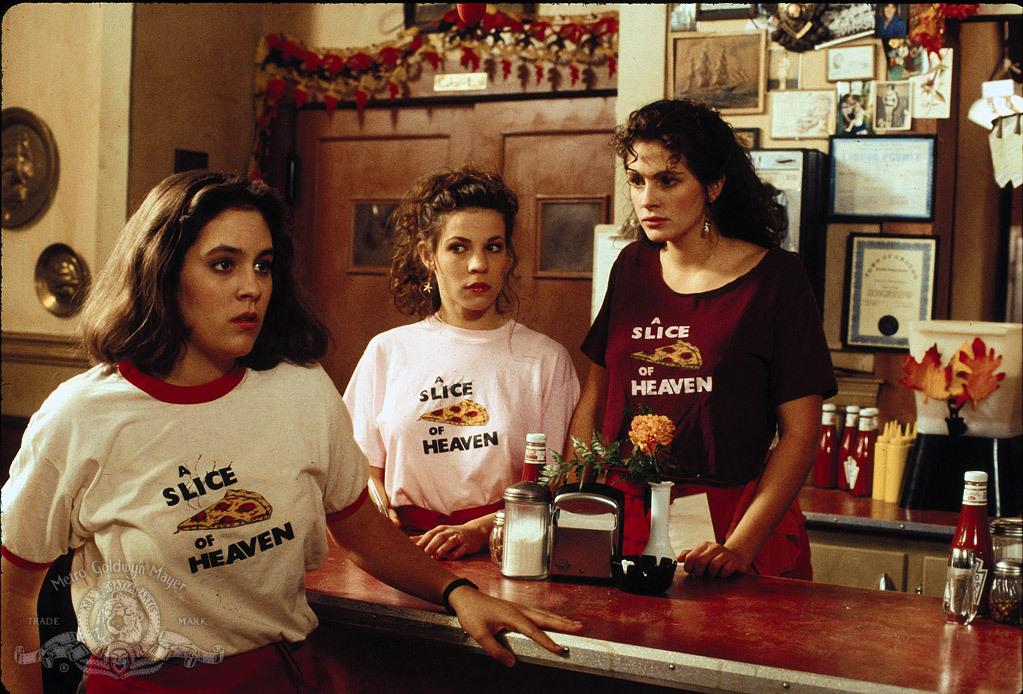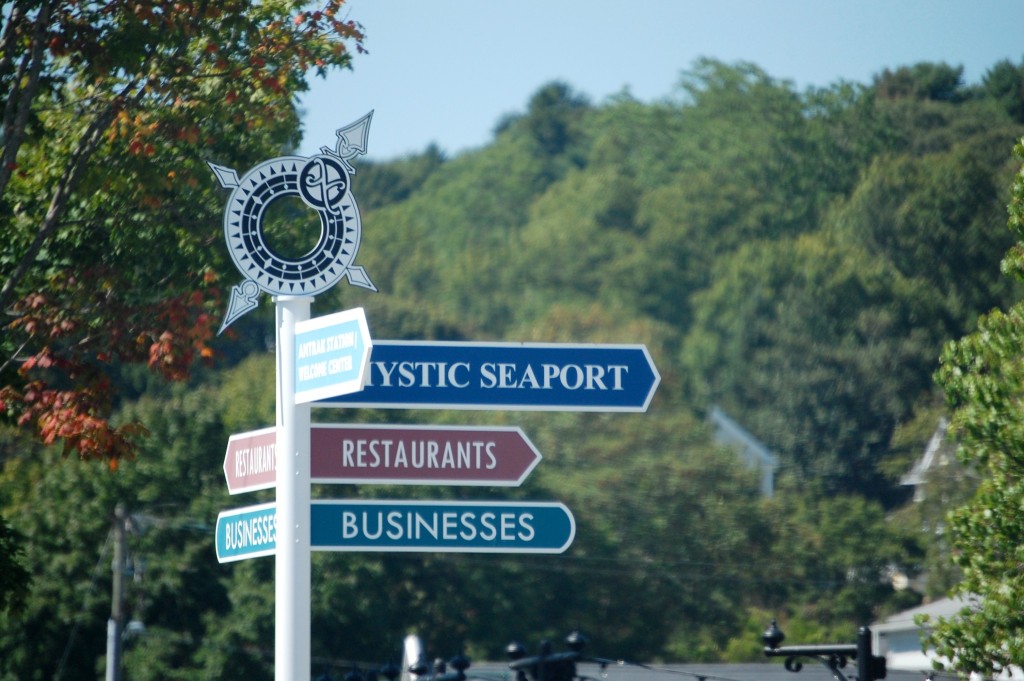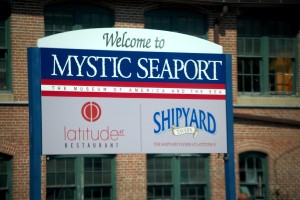 Mystic is actually a very scenic New England coastal village.  They have a well known Aquarium (which we didn't visit due to cost and time limitations), a seaport, which includes a unique museum called The Museum of America and the Sea, and nearby in Groton is the Historic Ship Nautilus and Submarine Force Museum.  Unfortunately, we had a tight schedule, so we opted out of these two museums as well.  But, we DID have time for lunch and opted for a local eatery that served Thai and Asian cuisine since we are all fond of that kind of food.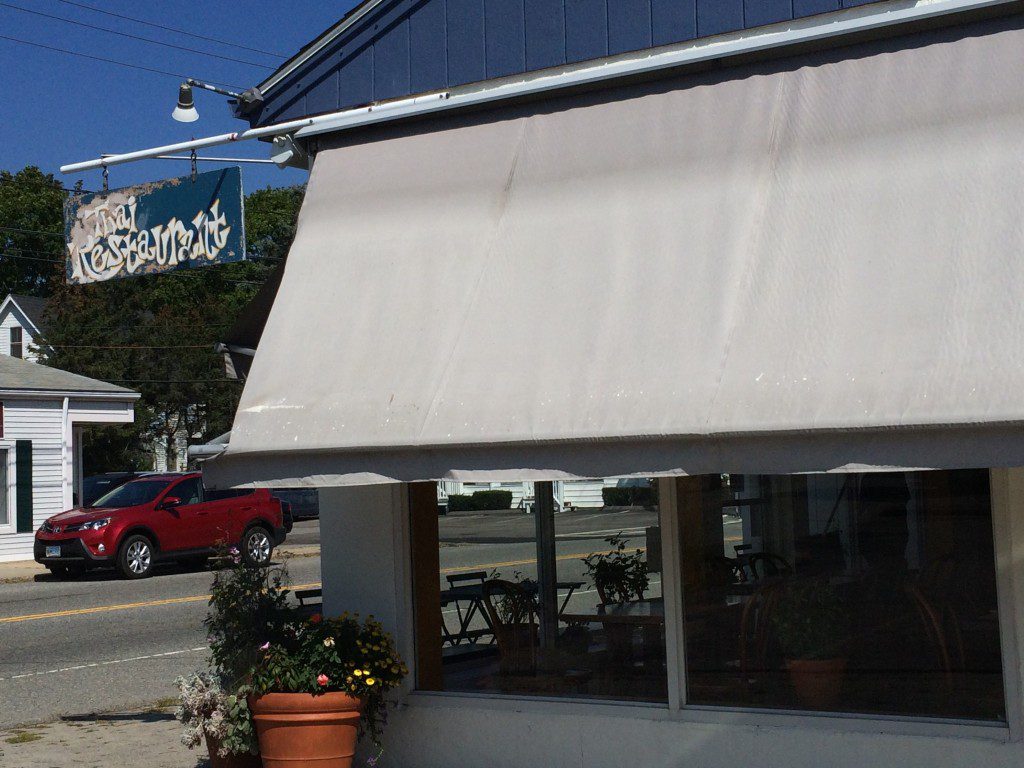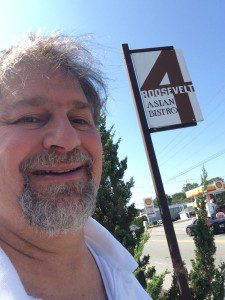 We discovered the 4 Roosevelt Asian Bistro on our drive in and turned around after our drive thru town to go grab lunch there.  It was a pleasant surprise to know that they also had a good number of vegan and vegetarian items on the menu, which made most of us happy.
The restaurant is not a large place, with only a few tables.  The staff was very friendly and helpful (and willing to handle a crowd with three adults and four young children).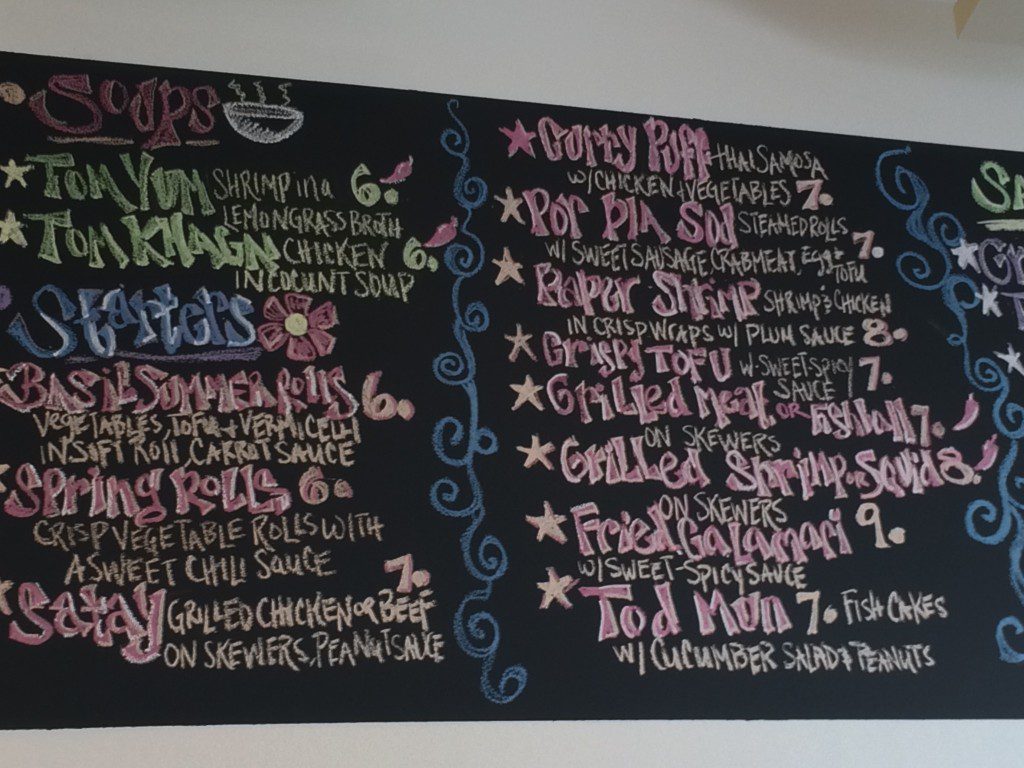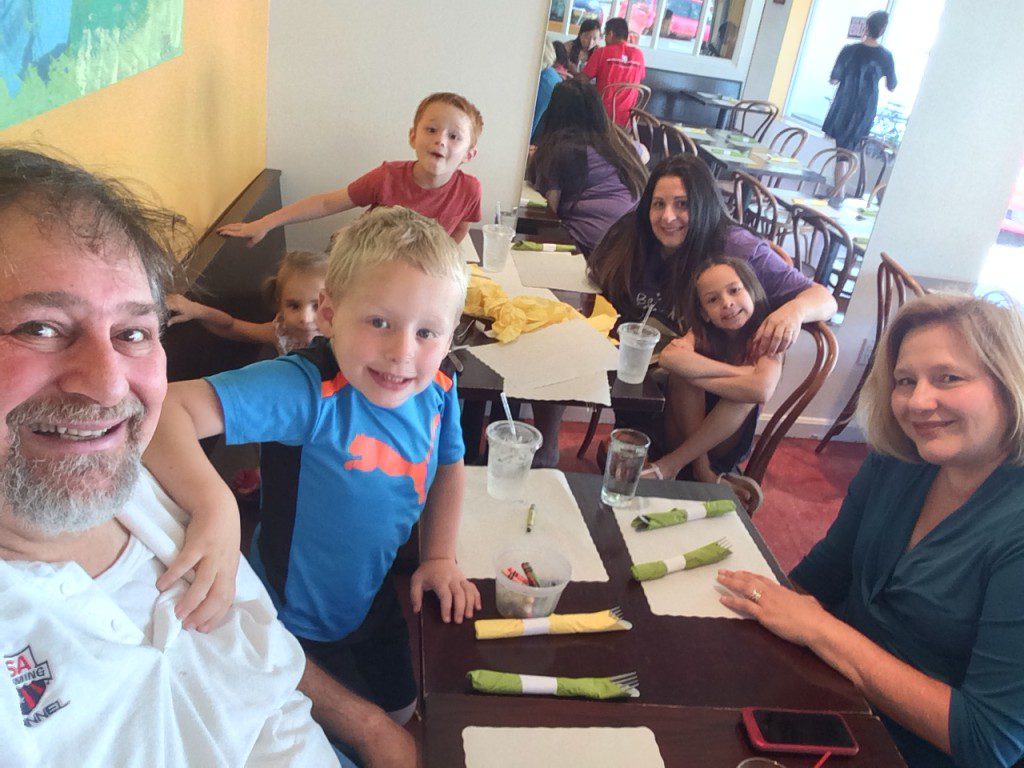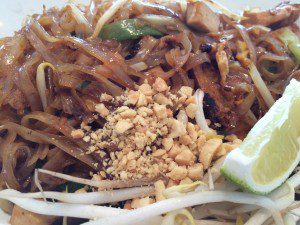 Each of the kids got some kids specialities and I think there was some curry ordered and a couple of vegetable dishes.  I enjoyed the Pad Thai with tofu. The prices were reasonable and the food was excellent!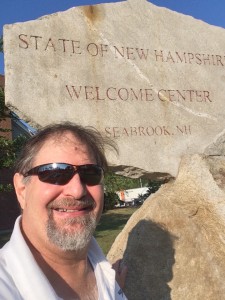 With tummies full, and palates pleasingly tantalized, we were ready to take off on the long drive north to Old Orchard Beach in Maine. We hopped on Interstate 95 and stayed on the road through Massachusetts, skirting around the traffic of Boston on I-495, a quick cut through New Hampshire and then into the bottom neck of Maine, my first visit there.  With a stop in New Hampshire's Welcome Center Rest Area (in Seabrook, NH) and then into Maine, I had officially hit my 48th and 49th states in the United States!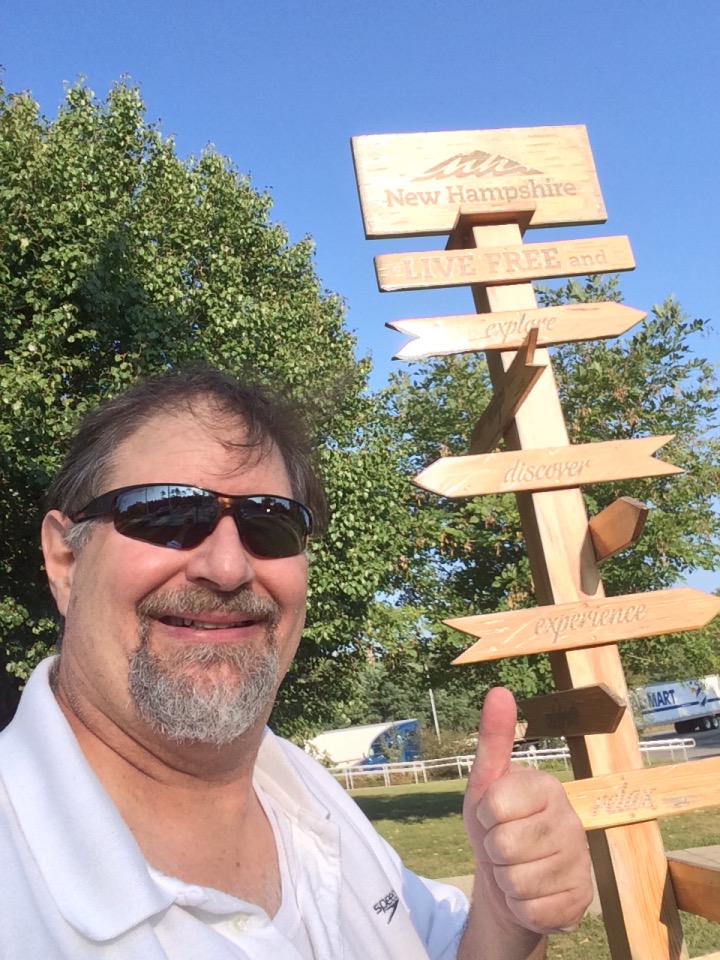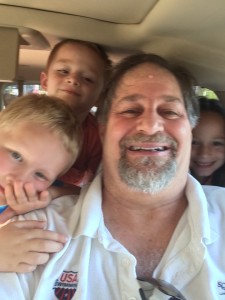 After the brief stop in Seabrook, we were back on the road headed for Maine.  Unfortunately, I-95 offers few glimpses of the rocky coastline along the Atlantic Ocean.  You need to be on US Highway 1 to get those great views.  We were hsutling to get to Old Orchard Beacwhile the sun was still up so that the kids could play on the beach and Julianne and I could sit on the beach and watch the sunset.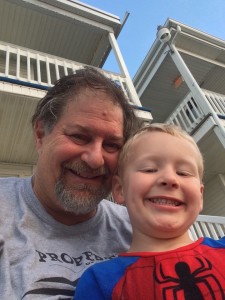 We had made prior arrangements to stay at the Normandie Motor Inn, a 1960s style Motel that was literally right on the beach.  We were a two minute walk from our room to the beach. They had a special rate and it was perfect for us for the one night stay.
I think was actually my first time ever to stay in this kind of beachside motel.  I was close back in the 1980s when I stayed in a motor inn near Rehoboth Beach, DE, but it was a five minute drive from the beach. So, it was a thrill for this young-hearted grandpa!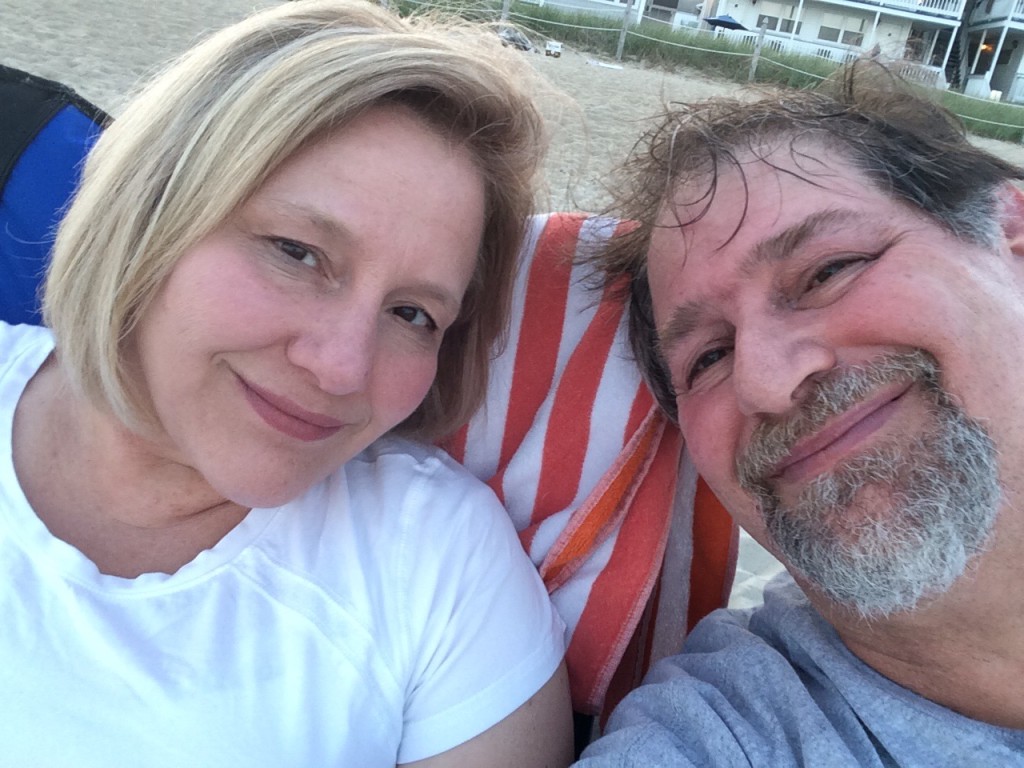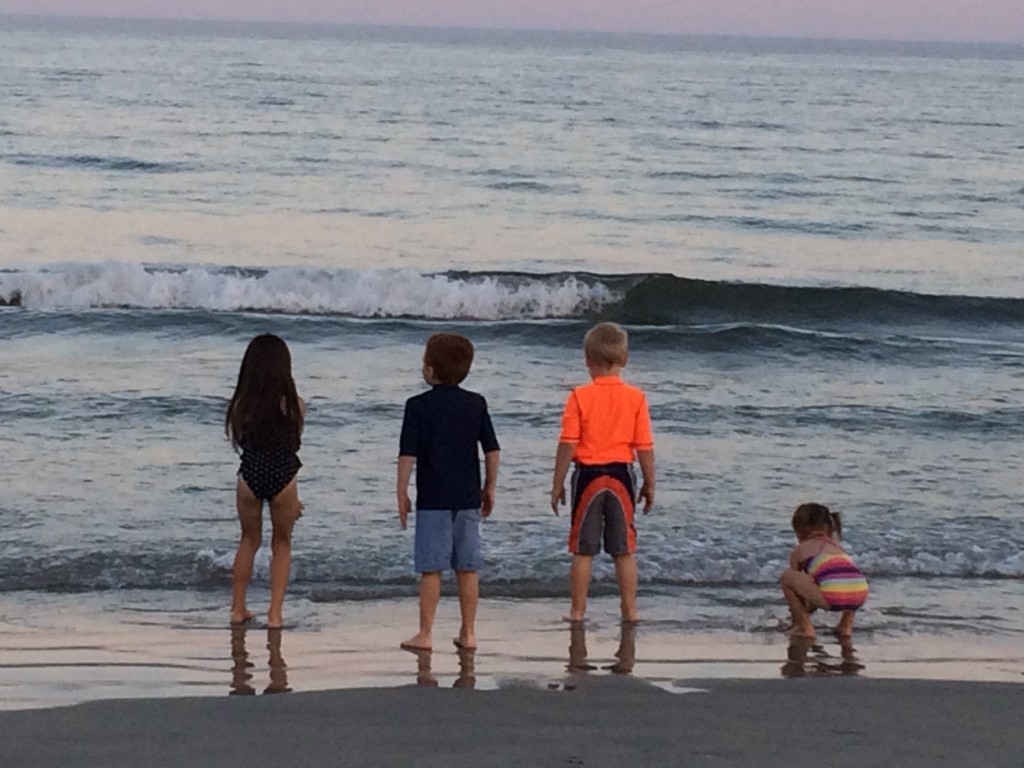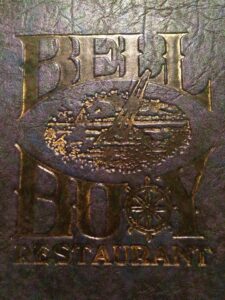 We watched the sun go down and then we watched as some folks came in to do some night fishing for sea bass. Their poles were lit up with blue lights that would shake and shimmy when there was a fish on the line.   And, when the fun was over, we made our way into town to find some dinner and enjoyed some fresh seafood at a place called the Bell Buoy Restaurant.   It was very kid friendly though it also had a bar. The kids were all happy with their meals.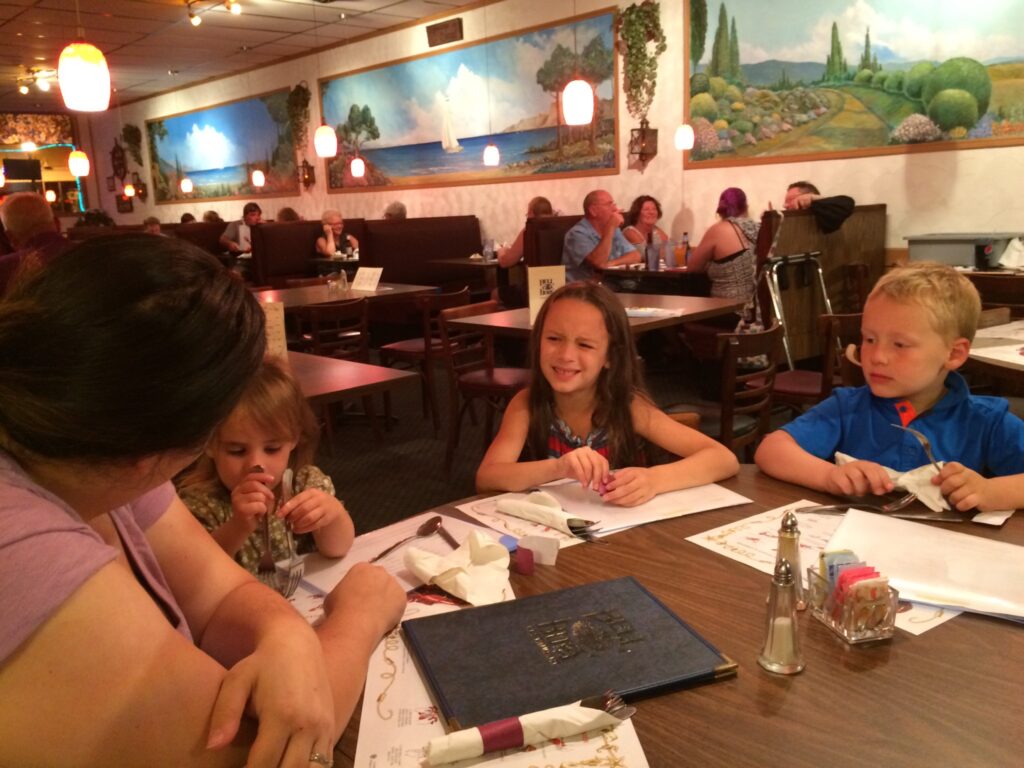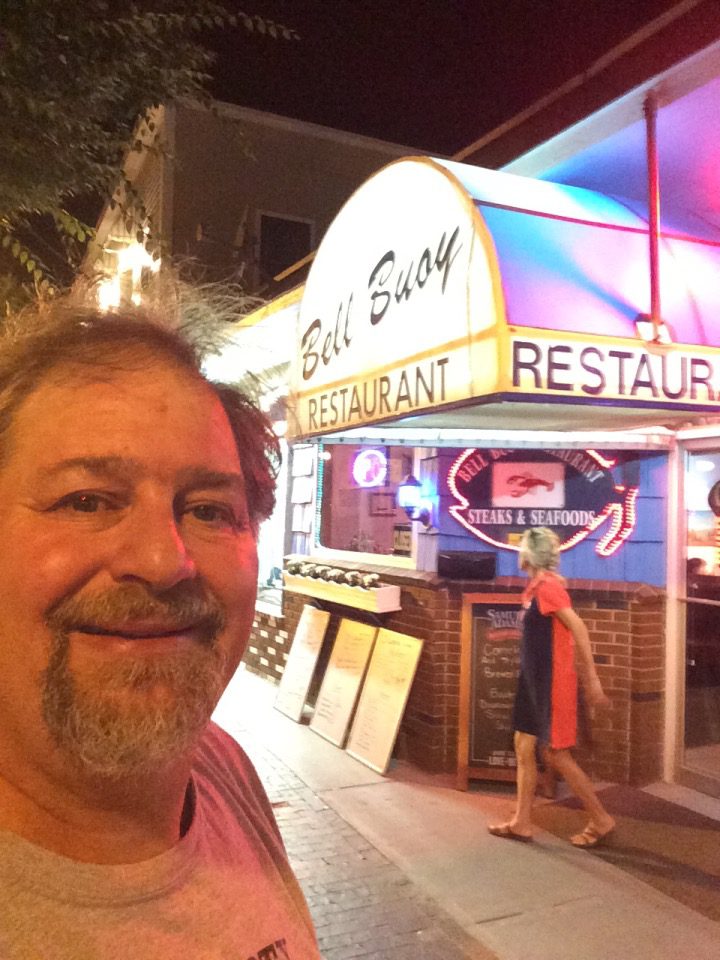 It was a long day…we were tired and finally made it to bed. The morning would bring us a wonderful sunrise and a new day of fun.  I'll cover that in Part III.