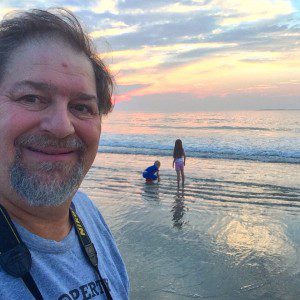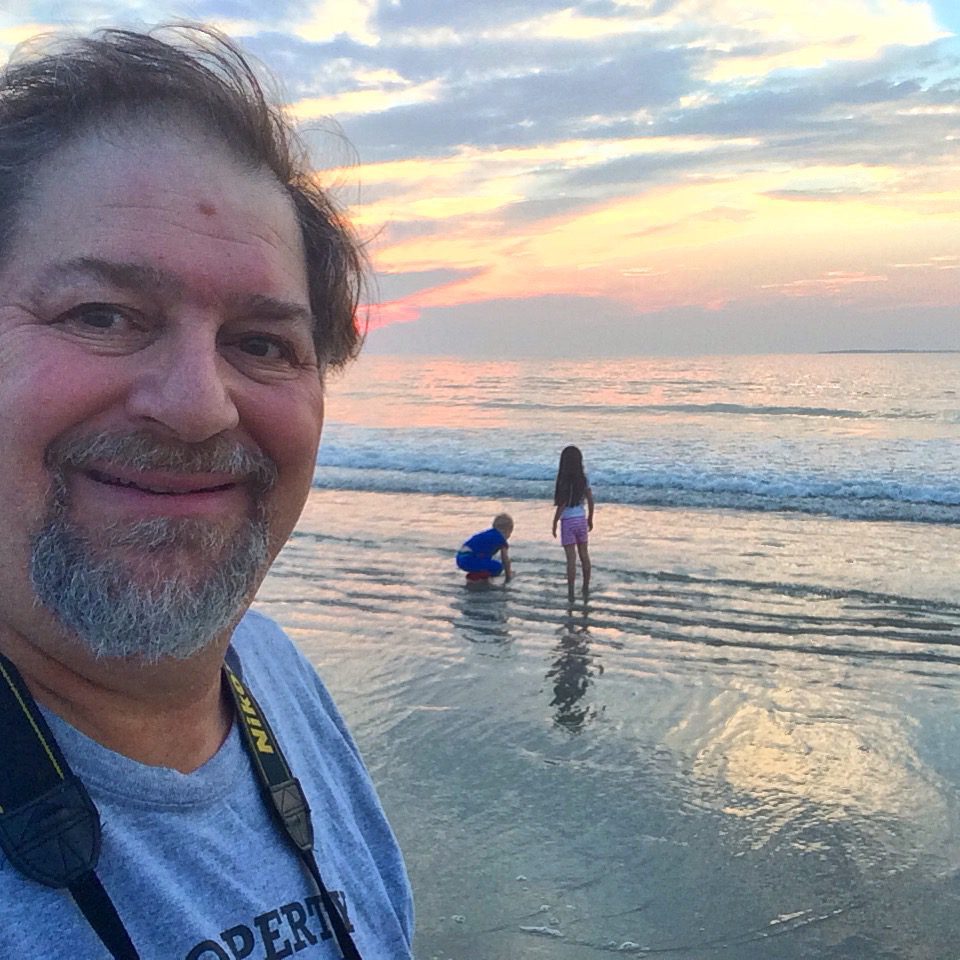 After a pleasant night stay in Old Orchard, ME, I got up early in the morning with my grandchildren Joselyn and Rockwell to hopefully catch a sunrise and boy did we get a royal treat!!
The skies were colorful with shades of pink, purple, blue and orange and then the ball of the sun rose up over the Atlantic Ocean.  One of the most amazing I have ever seen!!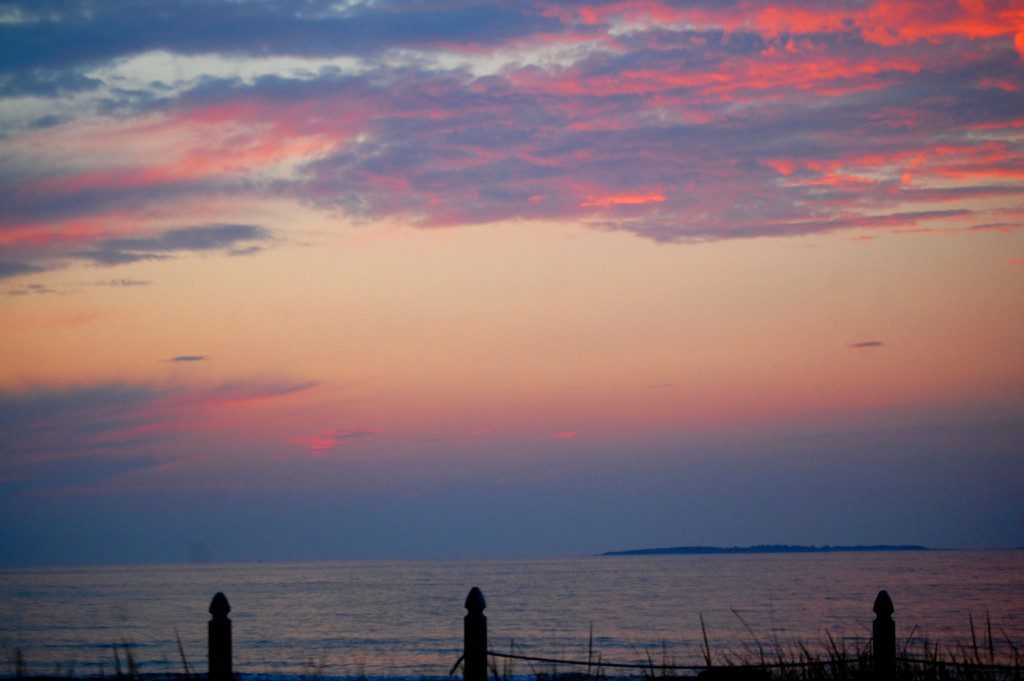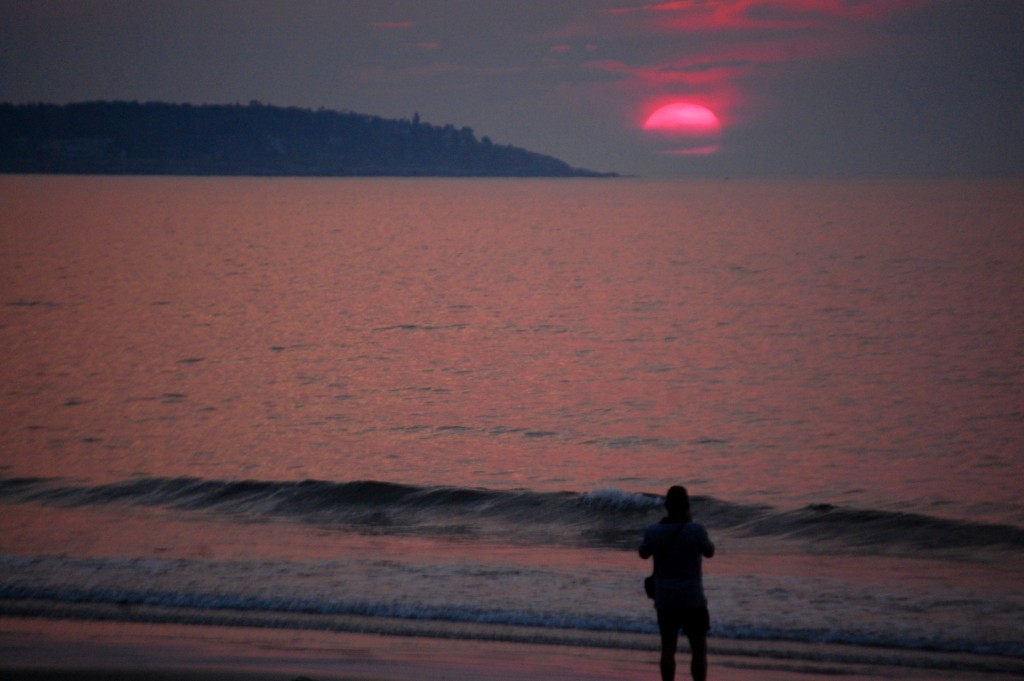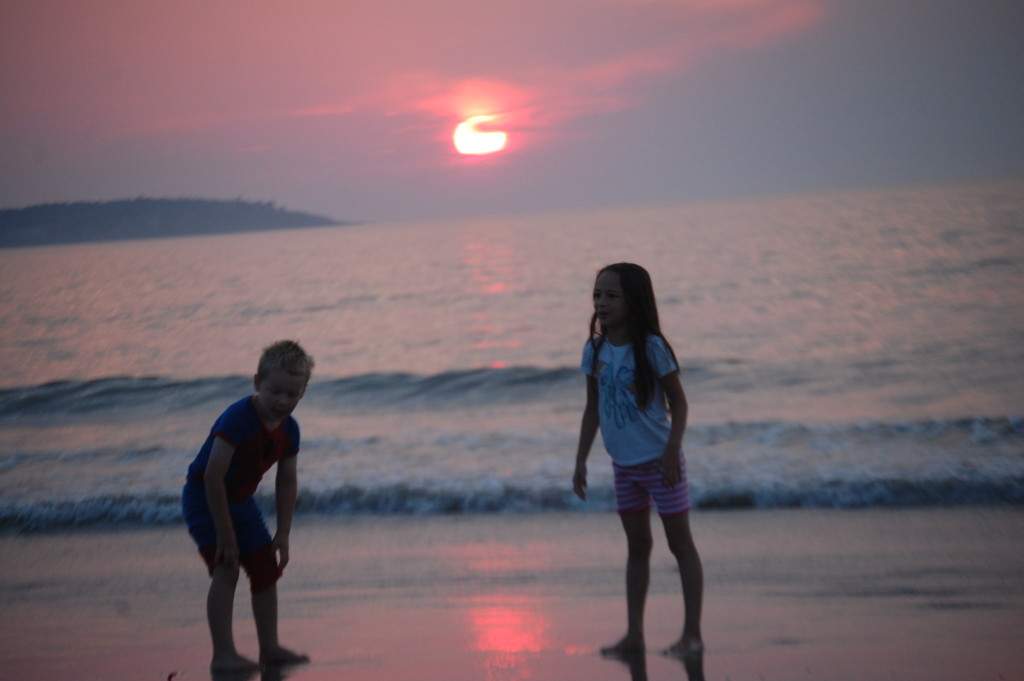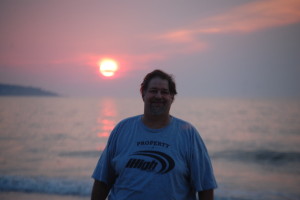 This was going to be a long day for us as we would drive up to Portland to see a famous lighthouse and then into New Hampshire, onto Vermont and then back to Connecticut to drop Rockwell off.  From there we would return back to Lexington…a good 20 hour day from start to finish. Following is the route map for the day.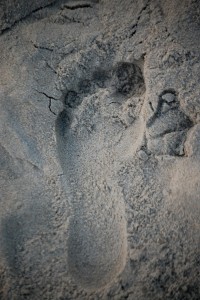 The rest of the family was up soon and we were ready to get packed and head north to Portland to see the famed Portland Head Light. Of course, we needed breakfast, so we stopped at The Cookie Jar in Cape Elizabeth, ME.  They offered a wonderful selection of fresh baked goods so we grabbed a few donuts and a fresh loaf of whole grain bread.  We would eat the donuts at the lighthouse.  The RED VELVET donuts were to die for!!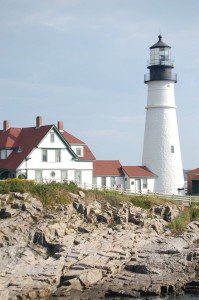 The Portland Head Light was only a few minutes from the bakery in Port Elizabeth.  Situated along the spectacular shores of Fort Williams Park, at 1000 Shore Road, the popular landmark is owned and managed by the Town of Cape Elizabeth, ME.  Construction on the original lighthouse was begun in 1787. The original tower measured 72′ from base to lantern deck and was lit with 16 whale oil lamps. It was first lit on January 10, 1791.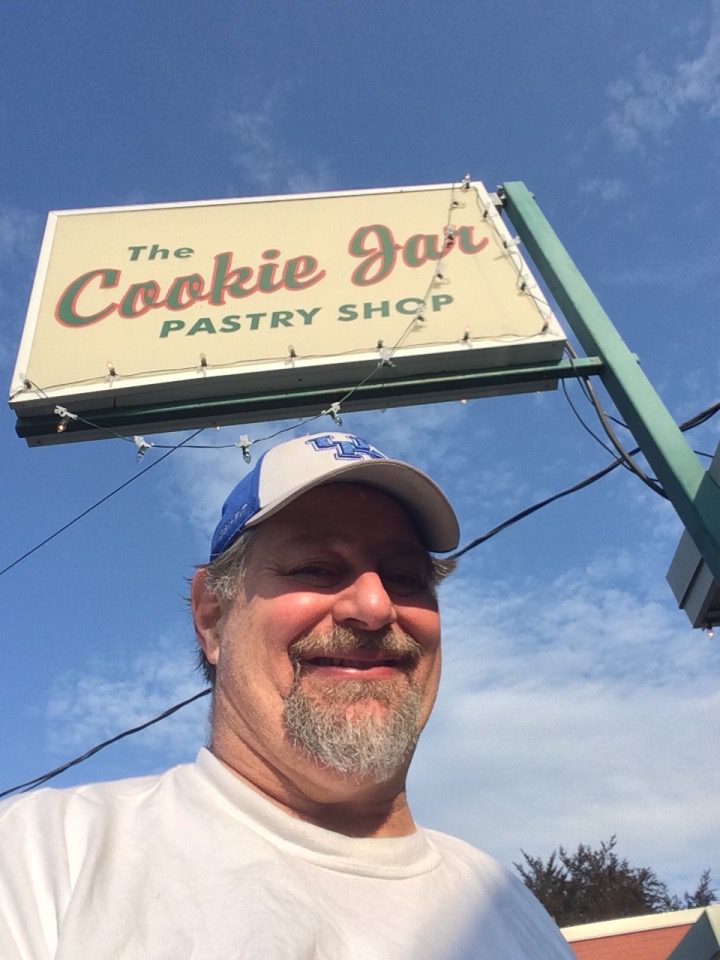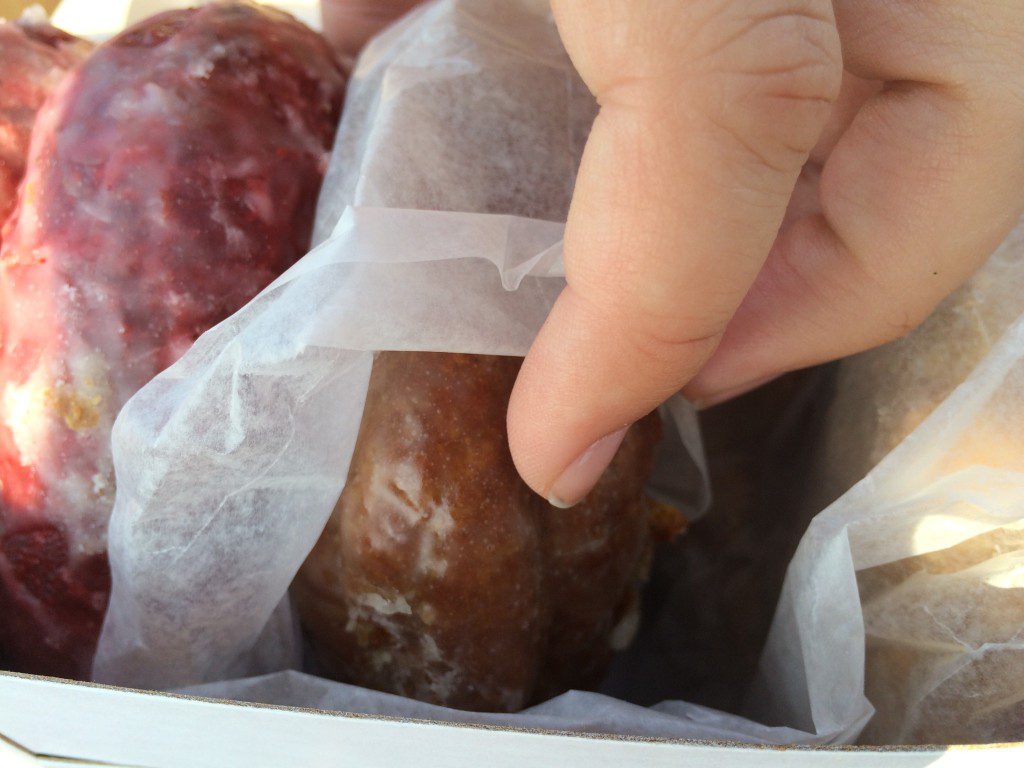 When we got to the park we enjoyed donuts, orange juice and an amazing few of the rugged and rocky shores of Cape Elizabeth with a backdrop of the historic lighthouse.  Julianne , Marissa and the kids took a nice hike along the shores while I protected the table and the food.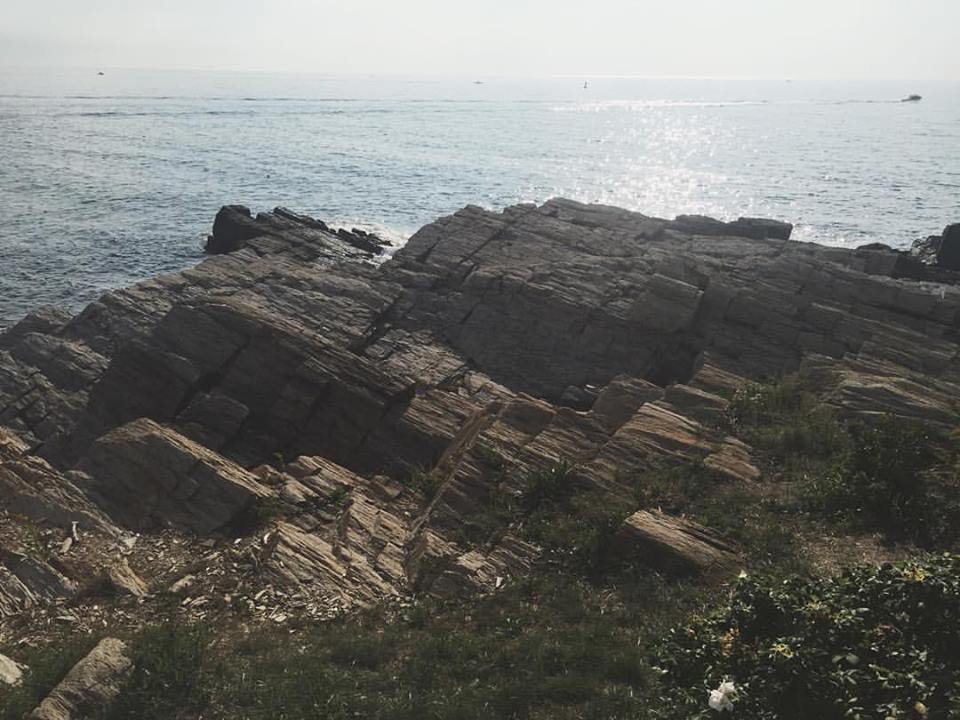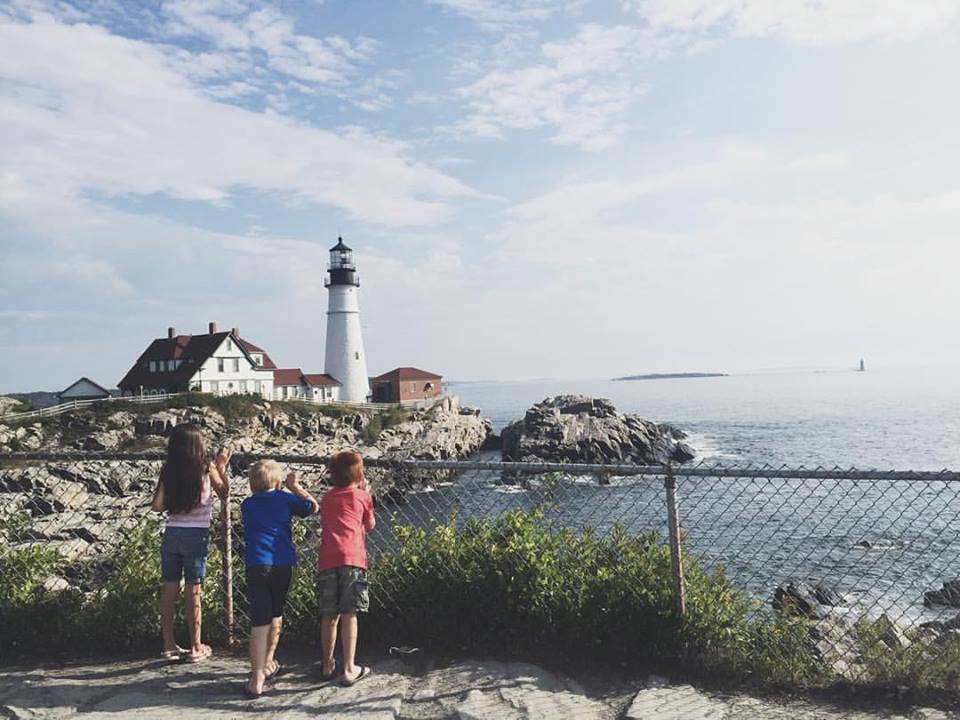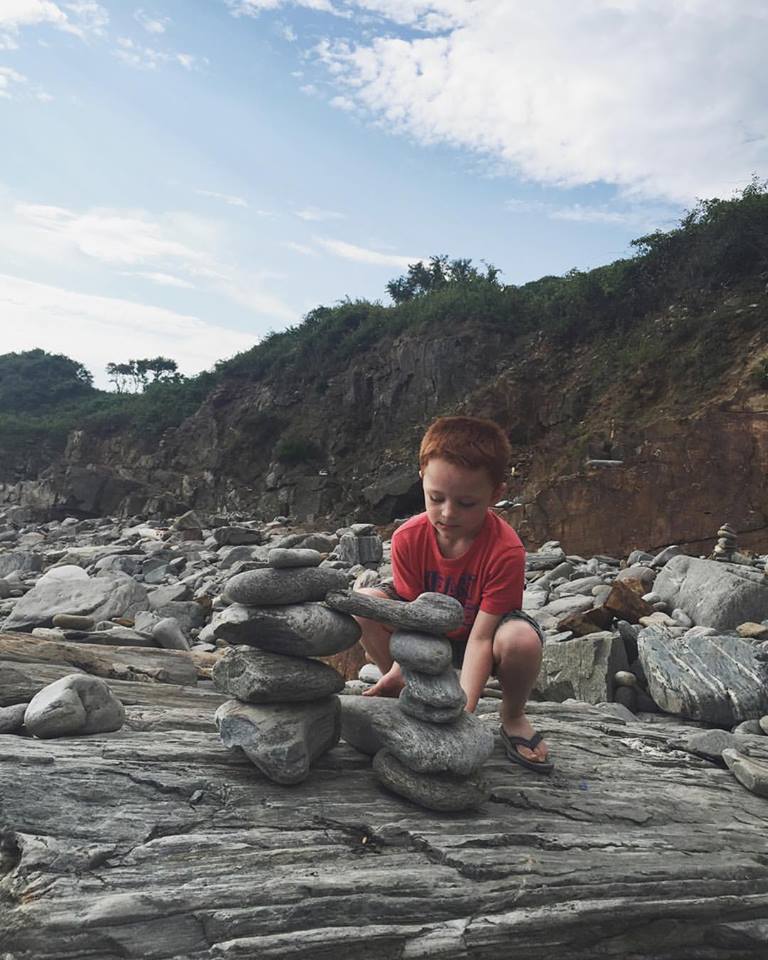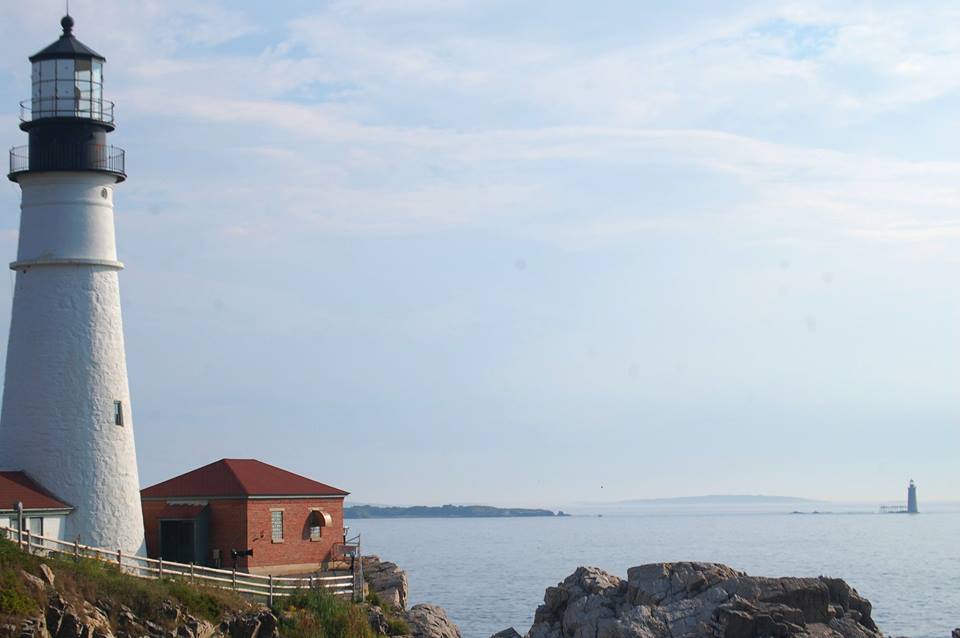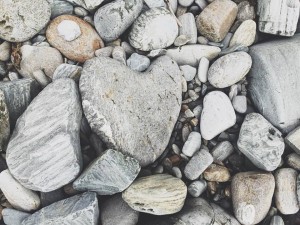 This little visit was one of the highlights of the trip for us.  This old lighthouse and the scenic surroundings were absolutely splendid. But we had to move on.
The next leg of the trip was my "selfish pleasure" I must admit.  Over the years of my life I had, to this very day, visited 49 of the US states (having visited New Hampshire and Maine in the past two days).  That left ONE state remaining on the list – Vermont.  And the other thing I wanted to do on this visit, since I discovered the place in my research, was to visit Sandwich, NH and get a sandwich in Sandwich.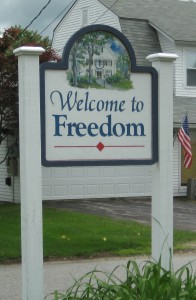 So, westward ho to New Hampshire we went, driving along Maine Highway 25 through Cornish and Porter and into Freedom, NH. When we arrived in Freedom I searched diligently for the Post Office.  You see, my friend Antsy McClain has a song titled "Living in Aluminum" and there is a lyric in the song that says "I'll send you a Post Card from Freedom sometime."   I wanted to actually send Antsy and a few my other Flamingohead friends a postcard.  But alas, we didn't find one so we moved on, continuing west on Hwy 25 into Sandwich, NH, with our timing fairly close to noon.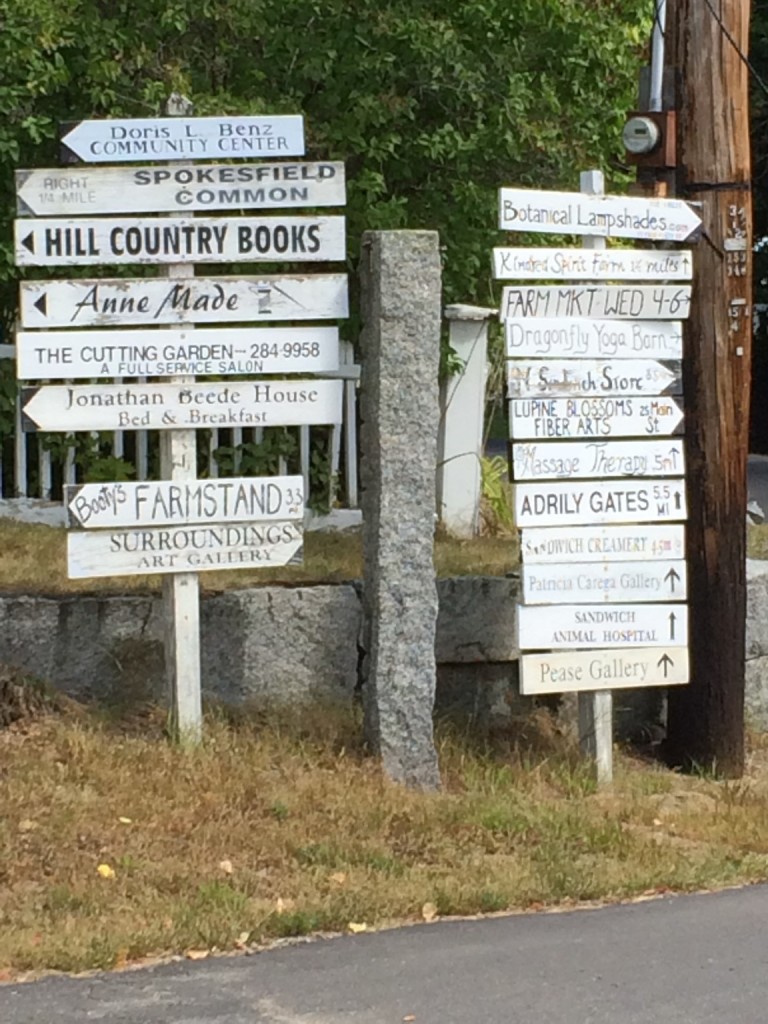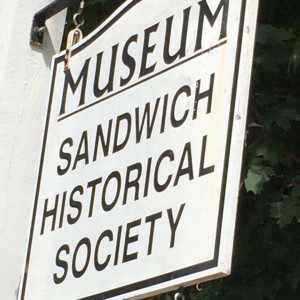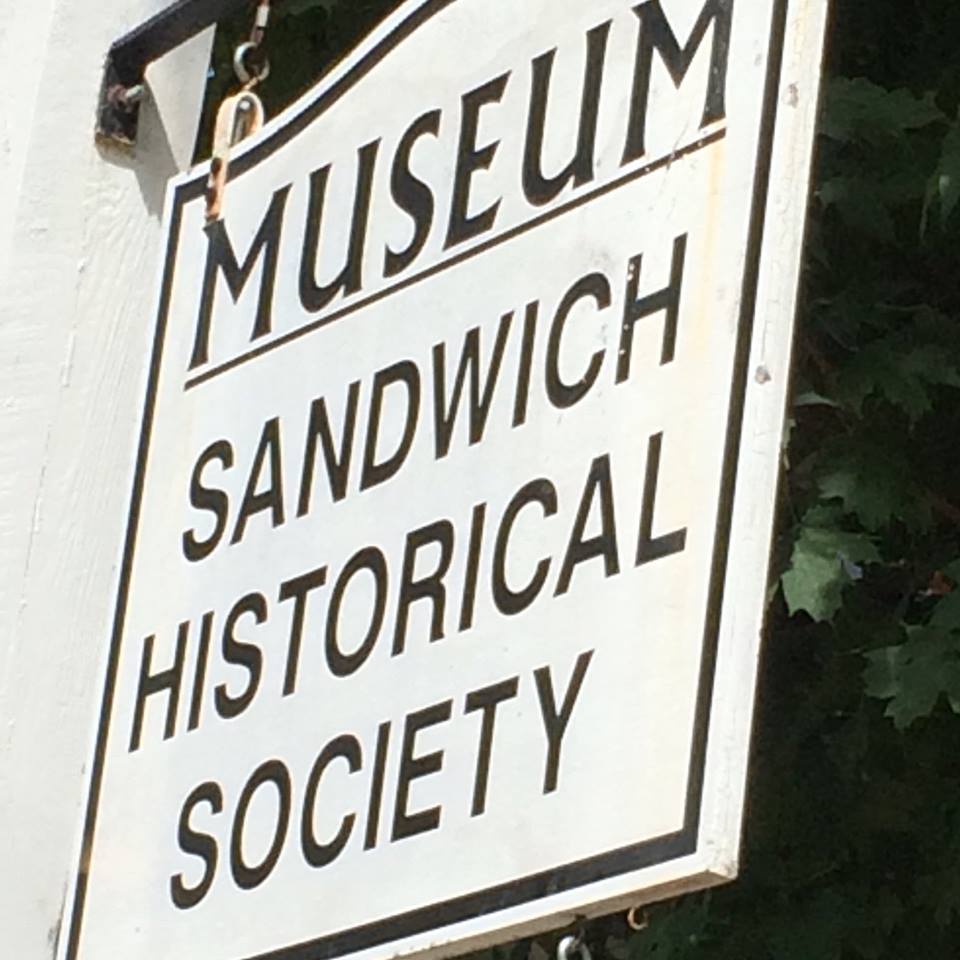 Sandwich, NH is the perfect example of what I imagined an old New England town would be like.  We drove around looking for a cafe or a restaurant….JUST so I could say that I ate a sandwich in Sandwich.  I even stopped in the town hall and asked and was told there was no place!!  So, as you can see, this was an absolute Sandwich Fail and I will likely never hear the end of it from my wife!  Turns out that the closest place for a sandwich near Sandwich is about 22 minutes away on Hwy 113 in Holderness, NH at the Squam Lake Market Place.  So, off we we went.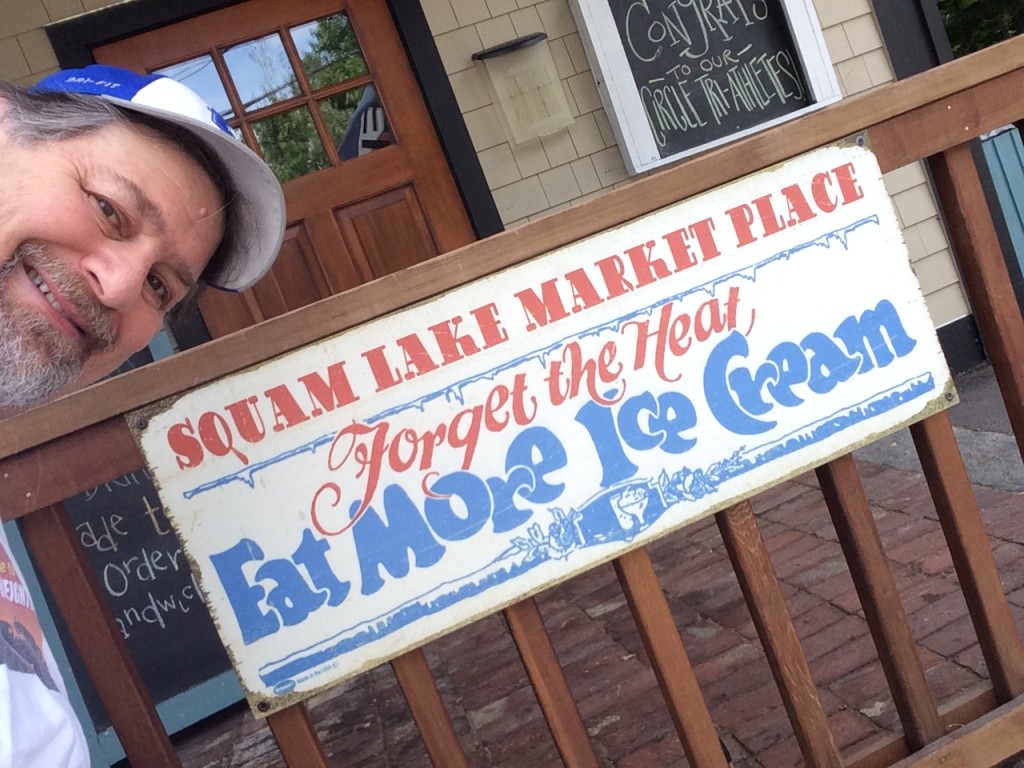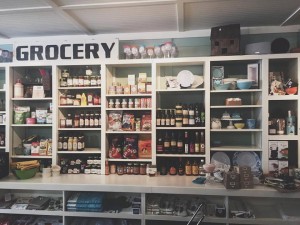 The Squam Lake Market Place is like an upscale convenience store located on the western shore of Squam Lake at the intersection of US Hwy 3 and NH 113. It has a meat market, some locally made goods and a place to get sandwiches.  But note, there is NOT a restroom on the site.  You have to drive down the road to the library and use the Porta-Potty.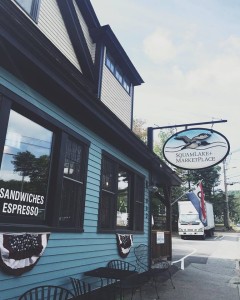 We were all starved and so I ordered sandwiches for everyone…four grandkids and three adults.  I was in major shock when I was told that the total was nearly $80!!!  A jelly sandwich for Lyla was $7.00!!  All of a sudden I was in "Squirm Lake."  Already in trouble for the Sandwich Fail in Sandwich, going out of our way, etc., I was then in the doghouse for a "fancy meal" priced sandwich lunch.
The sandwiches were good, but $12 for a simple sandwich was a bit overwhelming. But at least the sandwiches were good.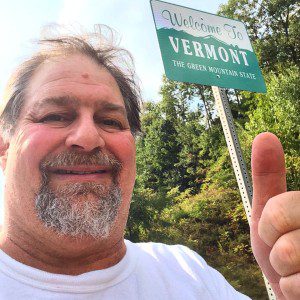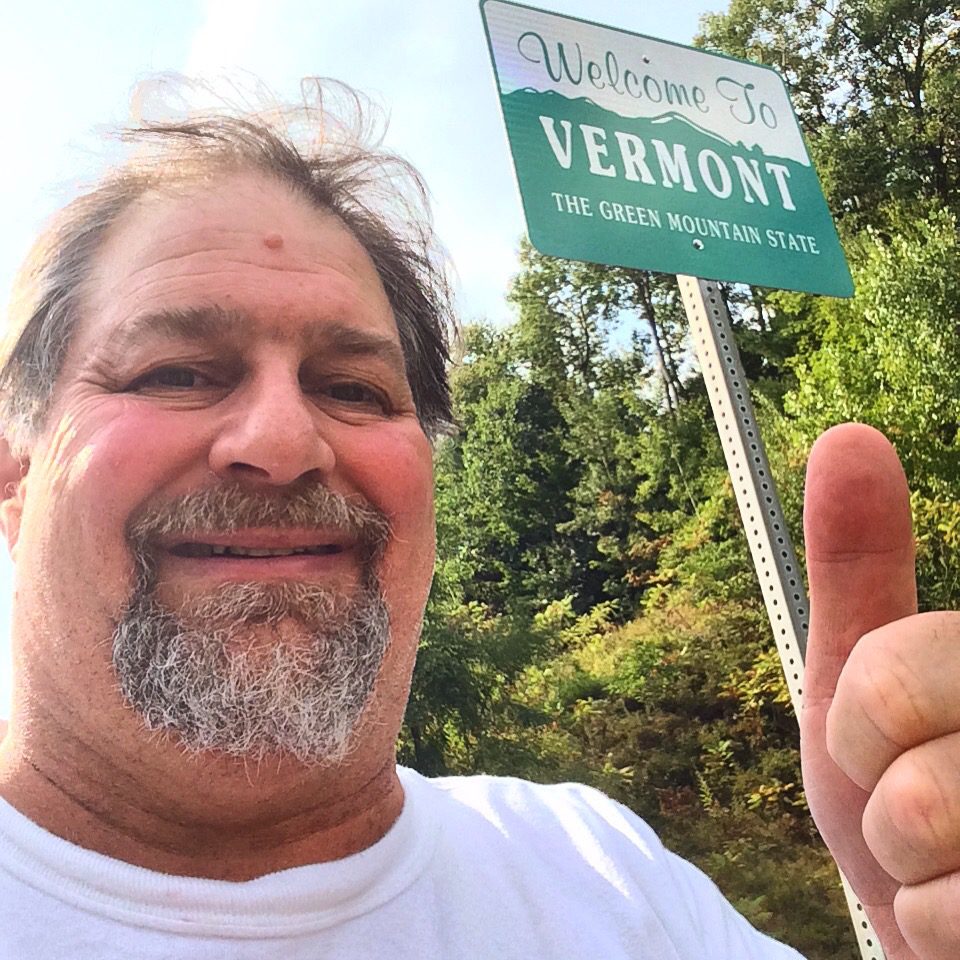 From Squam Lake we headed further southwest towards Brattleboro, VT….still a bit out of the way, but got me into Vermont, even for a few moments!! My 50th State was finally checked off the list.
We had taken Hwy 9, crossed the Connecticut River and there was the sign.  From there we were in Vermont for a total of about 5 minutes as we drive south into Massachusetts to return to Vernon, CT to drop off Rockwell, give the family a hug goodbye and make the long drive home back to Kentucky.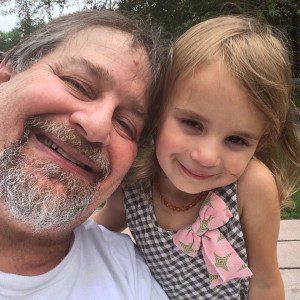 A couple of stops for fuel and food along the way and by about 2 AM we were back home in Kentucky.  A long trip home but a wonderful 5 day trip to the Atlantic coast.
Life is always good when on the road end enjoying the ride…especially with family!