During the month of April I am participating in the Blogging from A to Z Challenge. The challenge has each blogger select a theme and then do a post thematically from A to Z during each day of April , except Sundays. My blog is number 1337 out of 1670 participating blogs. This year my A to Z posts will take you across the back roads of America to many unique towns. To see what other bloggers will be posting about, check out the link: A to Z Theme Reveal List for 2016
The U Towns
Uncertain, Texas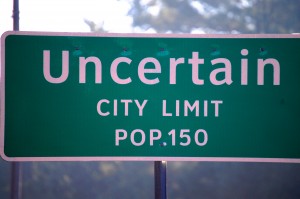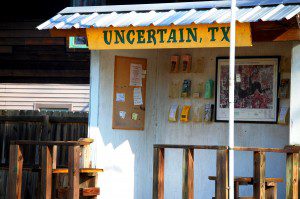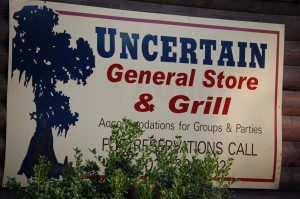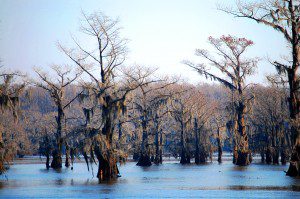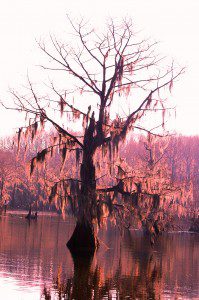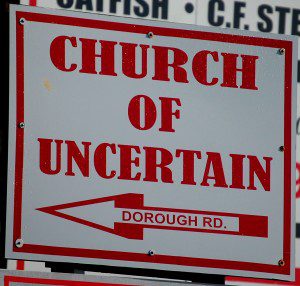 There are not many towns in the country that begin with the letter U, but I have a couple of good ones here, especially the first one — Uncertain, Texas.  Though their website calls them a "city," it is really not much more than a small community of about 150 people that live along the shores of Caddo Lake. Caddo Lake is stretched across the Texas-Louisiana border and is Texas' only naturally formed lake and covers 32,700 acres of a maze of channels, meandering bayous, and sloughs within thousands of acres of Spanish moss draped bald cypress. Though out of the way, it was certainly worth the drive.  Check out my blog post from my February 2010 visit to Uncertain and a few other places HERE.
Uncasville, Connecticut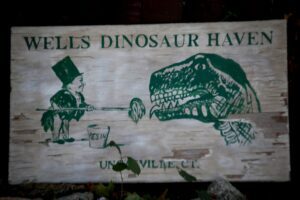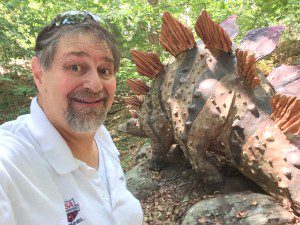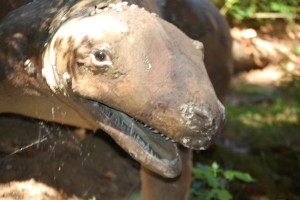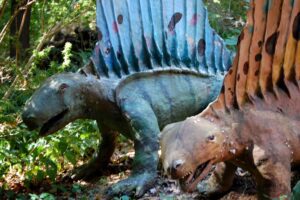 When we visited our son in 2015 to see our new grandson, we took a trip from the Hartford area south to Mystic, CT (See my M Towns post).  Along the way, we stopped in the small town of Uncasville on CT Hwy 32.  It is not really a touristy place, but we were in search of dinosaurs..namely Wells Dinosaur Haven. This is actually a person's house with a huge backyard full of self-sculpted dinosaurs.  The brainchild and creation of Jeff Wells, this unique "haven" got its start in 1981. He has well over 30 dinosaurs, including a life-size T-Rex, most of which are made from welded metal fabrication.  Some are pretty realistic!! (See a detailed writeup about Jeff Wells on Roadside America.) You can read about our trip to Uncasville and Mystic in my 2015 post HERE.
Upper Lake, California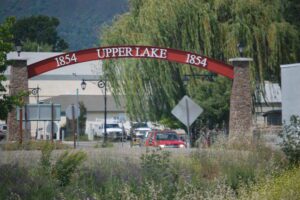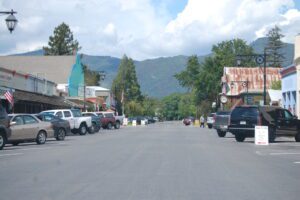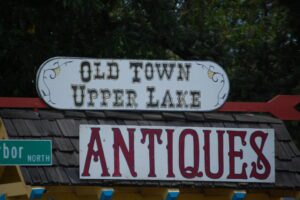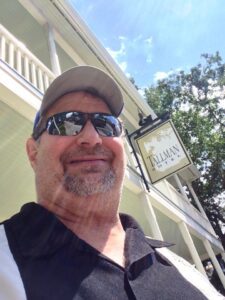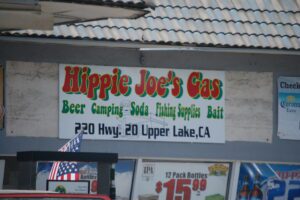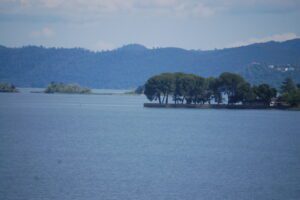 Also, in 2015, I took a trip to California, which I have mentioned in previous posts (I mentioned this same trip in my N Towns post for Nice, CA and my S Towns post for Santa Rosa). Located on California Highway 20, it is a beautiful little drive. CA 20 is dotted with many small lakes and a number of scenic views.  It is MY KIND of back road highway, with a variety of things to see along the way.   Lots of beautiful scenery and vistas on this drive.  Upper Lake, is a rustic little place nestled in the upper reaches of Clear Lake. The town of Upper Lake is the gateway to the Mendocino National Forest and is a fun little town.  In the middle of town sits an old hotel and also a quaint little outdoor saloon/eatery. The Tallman Hotel was built in the 1890s and is now a 17 room luxury hotel/bed and breakfast place.  It fits in nicely with the rustic, old west style of the town.  You can see my full trip report HERE.
Ukiah, California (Honorable Mention)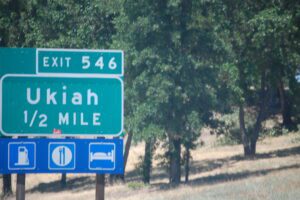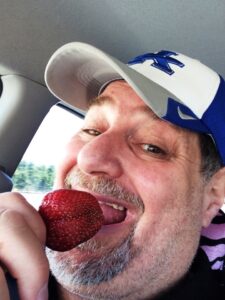 I have now been to three towns that also are names of Doobie Brothers songs. The other two are Blackwater, MO and China Grove, TX. Yes, I collect (and visit) town names from songs.  Ukiah is on US Highway 101 and there are many farmer's stands along the road.  We hit a Strawberry Stand along the way.  I think we stopped at Saechao Strawberry farm, on the Redwood Highway, another name for this portion of US Hwy 101.  These strawberries were AMAZING!!
Upton, Kentucky (Honorable Mention)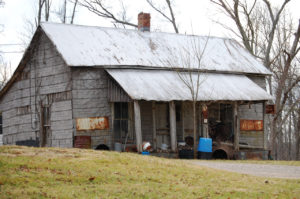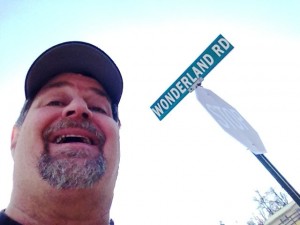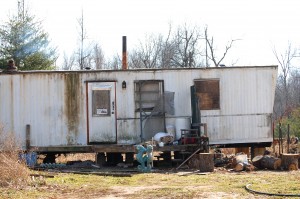 Finally, on a back road trip to Elizabethtown for a concert in 2014, I set out to find Wonderland Road, which is in Upton, KY near Interstate 65 south of Louisville. I did find it, though most of the homes were trailers and old cabins. It really didn't seem like a wonderland to me.  But, it is deserving of a mention here.
Did You Miss My Other A to Z Challenge Posts? Click on a letter below to see the others.
A B C D E F G H I J K L M N O P Q R S T U V W X Y Z
Learn More About the A to Z Challenge and visit hundreds of other participating blogs (click logo below)