My thanks to the following for their assistance in this post: Anthony Gambatese, Nicole Laurienzo, Ray Kristosik, Nancy Phillips, Nancy Starvaggi Schaffer, Dominic Gogol and my great Laurienzo family.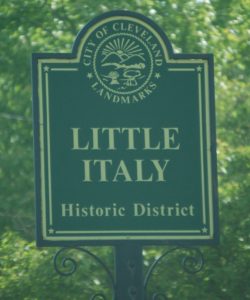 Nearly 60 years ago I was born in the neighborhood known as "Little Italy" in Cleveland. I was not there for long as my mother took me and left when I was nearly 9 months old in 1957.  My first trip back there happened around 1993 or 94, and I haven't visited but only four or five times since, and typically for one or two hours at a time as I passed through to another destination.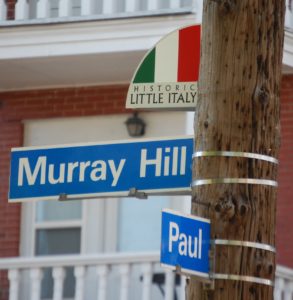 In mid-May 2016 I had the opportunity to visit for an extended time and get to know the neighborhood that I could've grown up in. I spent time with some of my half-sisters and half-brother and visited a number of businesses in the area.  I was also able research some of the history of the place of my birth.
Stay 3 or more nights & save up to 25% now! At participating hotels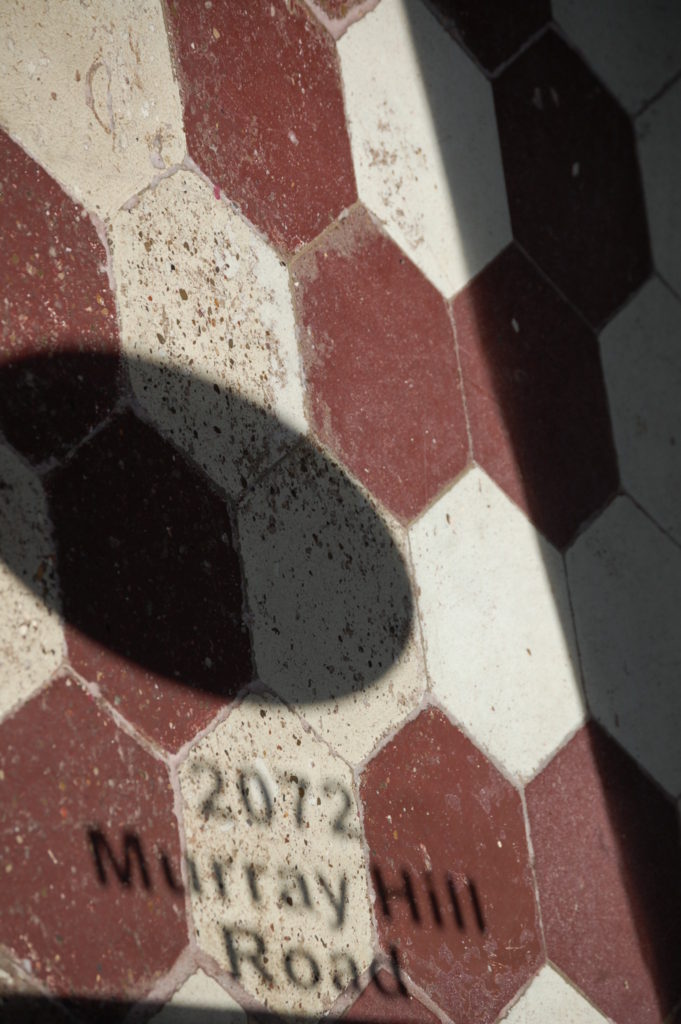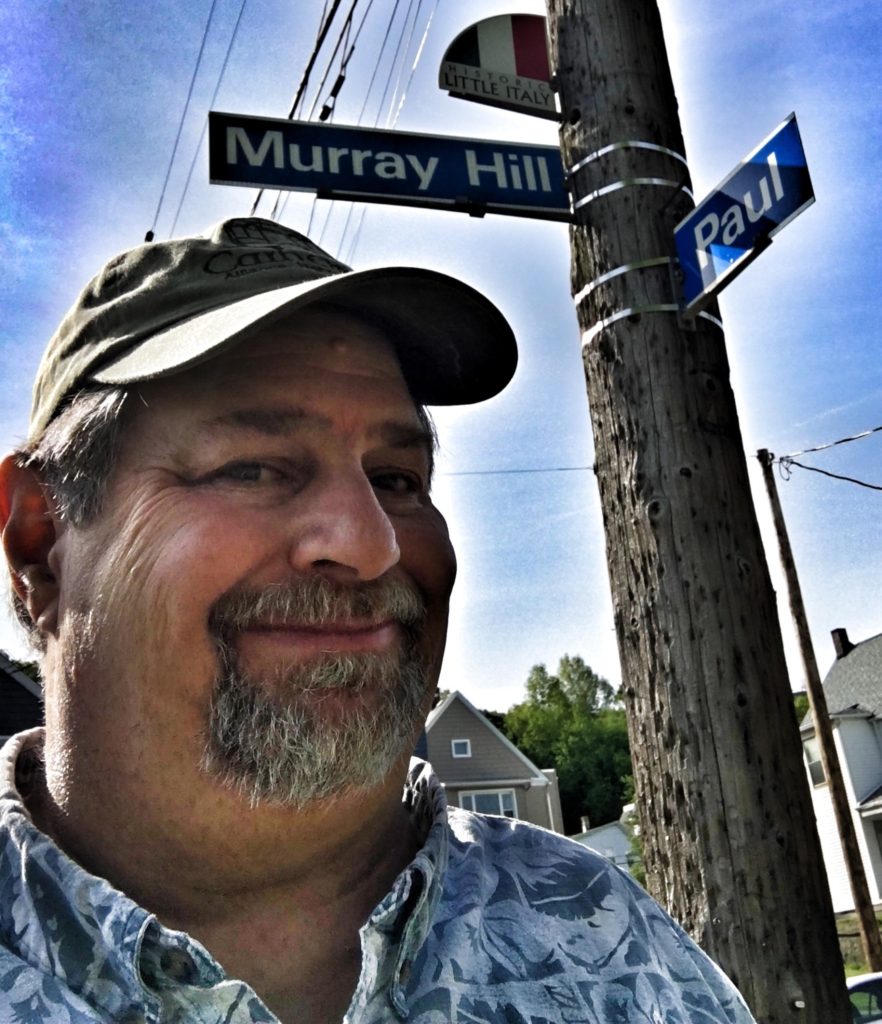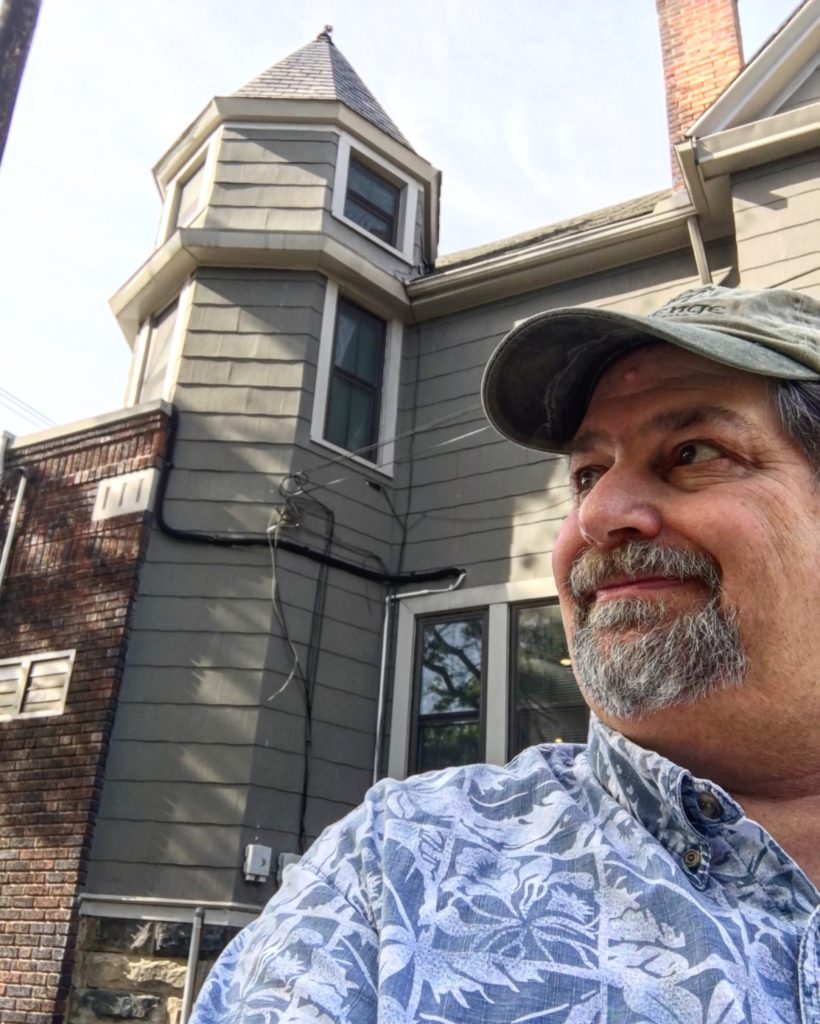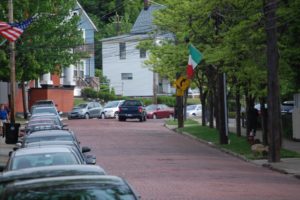 This post is not really about me, but is about the neighborhood known as Murray Hill or also as "Little Italy."  What is the neighborhood like today? What was it like 60 years ago when I was born there?  These were all questions that I had.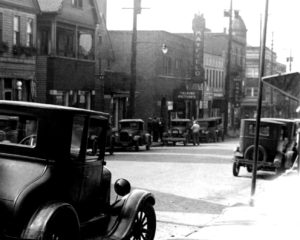 The "neighborhood", as the long-time residents call it, has been around since the late 1800s. It  is located from E. 119th to E. 125th streets on Murray Hill and Mayfield roads. Some stories say that there were 20 original Italian families that settled there and it's one of the few "Little Italy's" in the country where the people actually live in the neighborhood as well as have businesses there.  Some historical notes say "By the late 1890s, many Italian immigrants had settled in the Mayfield-Murray Hill area and worked in the nearby marbleworks, one of which, the Lake View Marble Works, was founded by skilled stonemason Joseph Carabelli."  Carabelli was an Italian artisan who came to Cleveland via New York to open his sculpting and stone masonry business. His early employees developed reputations as expert stonemasons due to their contributions to monumental works at nearby Lake View Cemetery. The residential space to the south of the cemetery became occupied with numerous Italian families near the turn of the century.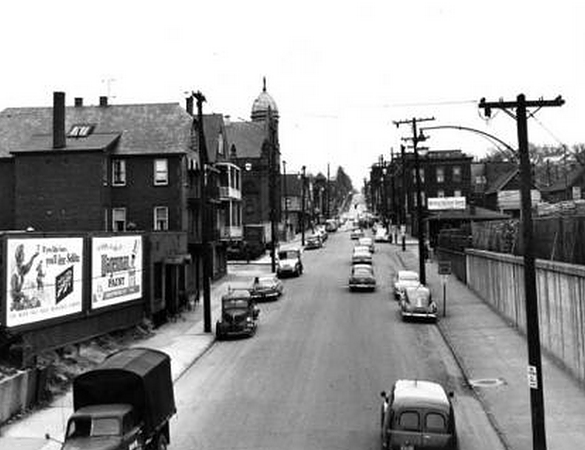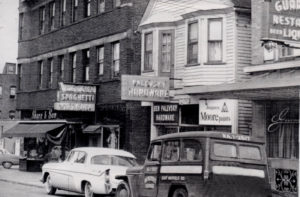 In 1911 it was estimated that 96% of the inhabitants were Italian-born, and another 2% were of Italian parents. Many of these Italians were Neapolitan and were engaged in skilled lacework, garment making, and the embroidery trades. The largest group came from the towns of Ripalimosani, Matrice, and San Giovanni in Galdo, located in the Campobasso Province.  My grandparents, Carmine Laurienzo and Maria Nicola Spuzzillo migrated from Matrice. Carmine arrived on the SS Cretic from Naples in Febuary 1921 along with Angelantonio Spuzzillo. An earlier member of the Spuzzillo family had arrived in 1907.  In 1932 the Carmine (also known as "Nick")  formed a partnership with Nicolo Spuzzillo and opened up a storefront at 2072 Murray Hill Road (where I was born) as a grocery store. It was named Lorenzo and Spuzzillo's.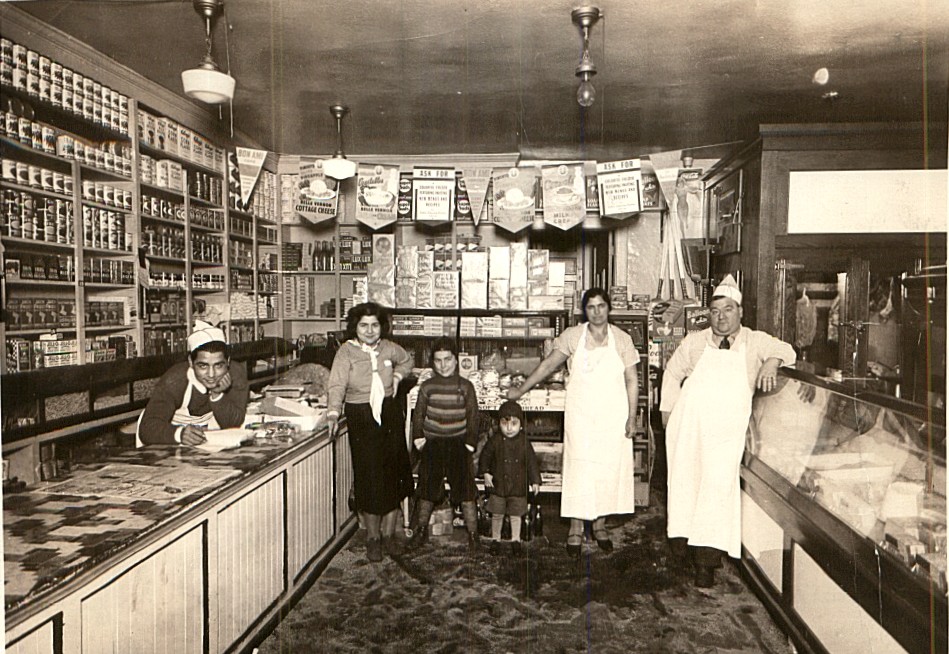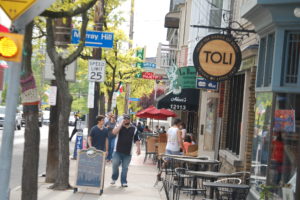 Today,  Little Italy is one of the few city neighborhoods attracting thousands of suburban shoppers that visit to enjoy the historical charm and the trendy, upscale art, dining, and
gracious living. In the community where the macaroni machine was invented in 1906, visitors will find the Little Italy Historical Museum, the Alta House and Library, Murray Hill School, the Holy Rosary Church, numerous restaurants, and artists' studios and shops. In 1993 the community dedicated Tony Brush Park, named for champion boxer and Little Italy resident Anthony Brescia, at Mayfield and Random roads.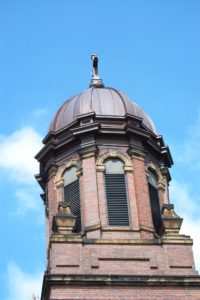 As it did in the early years, much of life in Little Italy centers around tradition.  The Feast, which is a huge celebration at the historic Holy Rosary Church, is an annual event that is in planning stages all year round. Other events center around art walks today.
The Alta House began as a nursery and Kindergarten agency for the neighborhood. Carabelli approached the agency about expanding social services to the community. By 1898, contributions from John D. Rockefeller provided programs and facilities in the name of his daughter, Alta, to serve the immigrant community assimilating to American society. Both Holy Rosary and the Alta House remain as central religious social forces in the neighborhood today.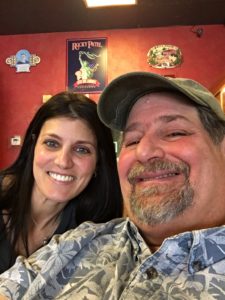 Currently, my sister Nicole, carries on the family tradition in the center of Little Italy with her own store front, Mayfield Smoke Shop, which she has run for 20 years (as of 2016).
With Nicole's kind assistance, I was able to visit a number of folks in Little Italy and "get a taste — literally" of what this historic neighborhood is all about.
I started off with her two neighbors — Guarino's, which is the oldest restaurant in Cleveland, and Mama Santa's, an amazing pizzeria offering a massive variety of home made pasta and pizza.
GUARINO'S
(see http://www.guarinoscleveland.com/)

My first stop was a visit with Nancy Phillips, the current owner of Guarino's. She and two of her children (Scott & Rachel) have  continued this family business and evolved the menu and atmosphere.  They have taken strident efforts to preserve the history of this Cleveland establishment for nearly a century. Many of Nancy's seven children and fifteen grandchildren have served at the tables, poured the drinks, cleaned the dishes, and even cooked the dinners for over twenty years since she took over.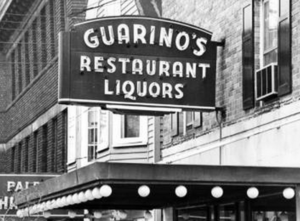 Guarino's Restaurant is generally recognized as Cleveland's oldest restaurant. They have been open since 1918 and have never closed, never drastically remodeled, and never changed their commitment to high-quality Italian-American dining at affordable prices.  It has stayed in the family, which has kept Cleveland's oldest restaurant cooking for nearly a century.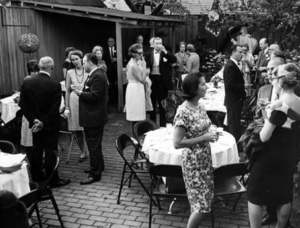 Founded as a speakeasy during the prohibition era, Vincenzo Guarino used to serve liquor in coffee cups along Mayfield Road, and his wife affectionately referred to as "Mama Guarino" did all the cooking in the basement kitchen- which still exists today. The family lived upstairs and in the rear of the building, which although is now fully occupied for the uses of the restaurant, still strongly resembles home.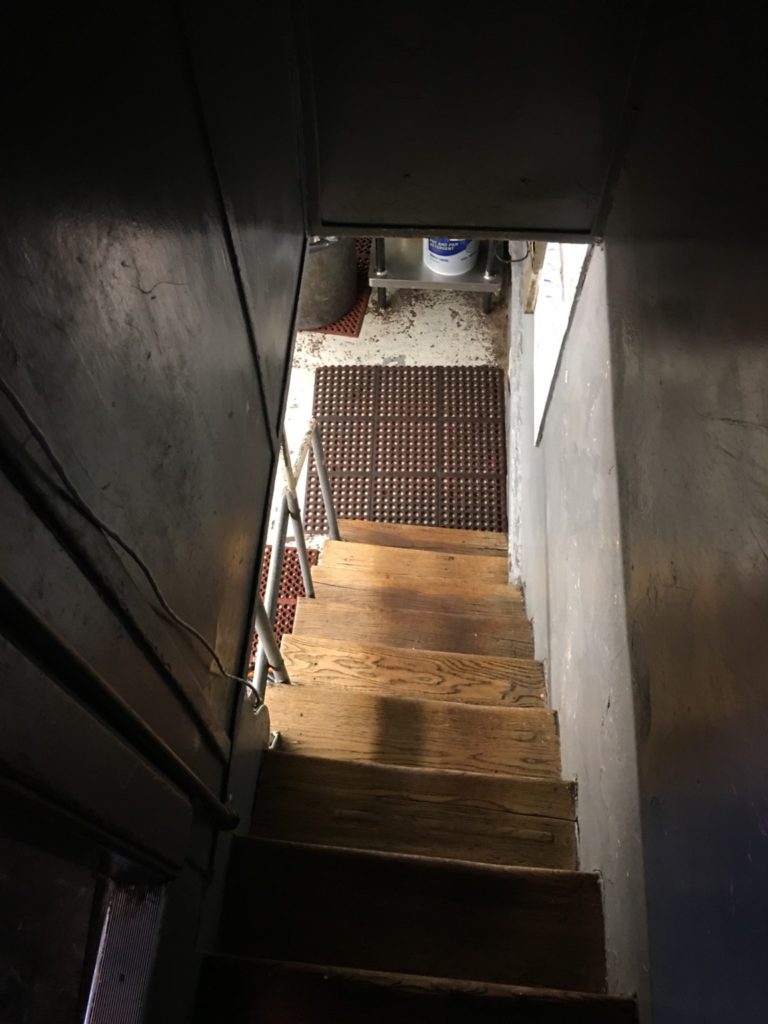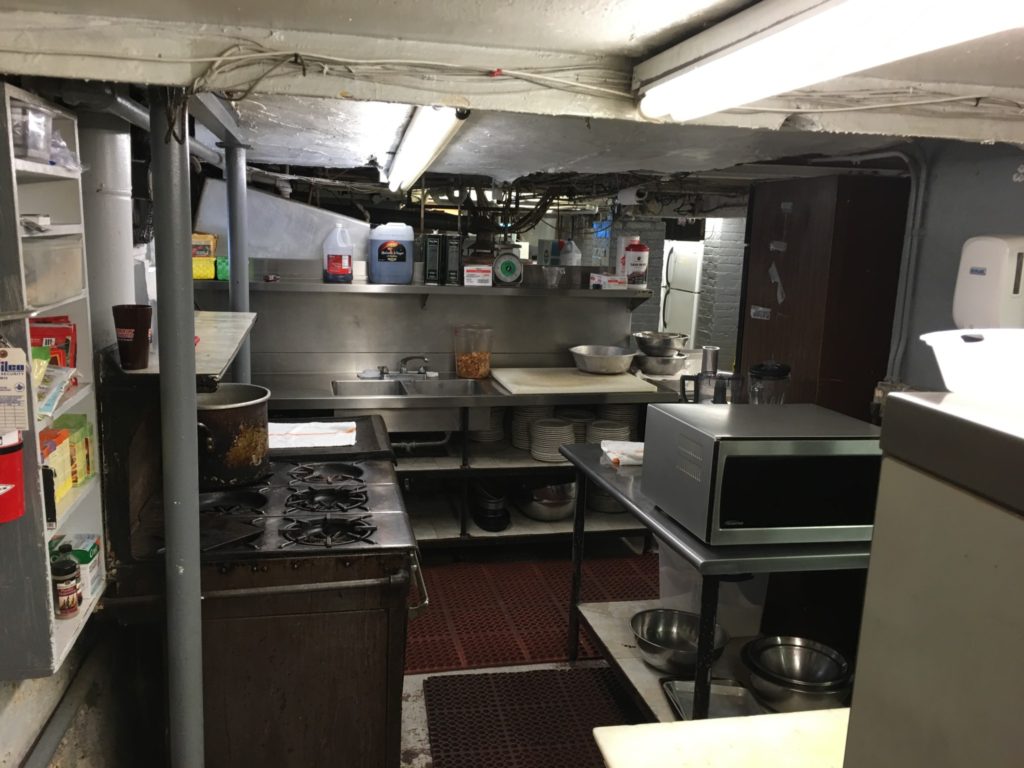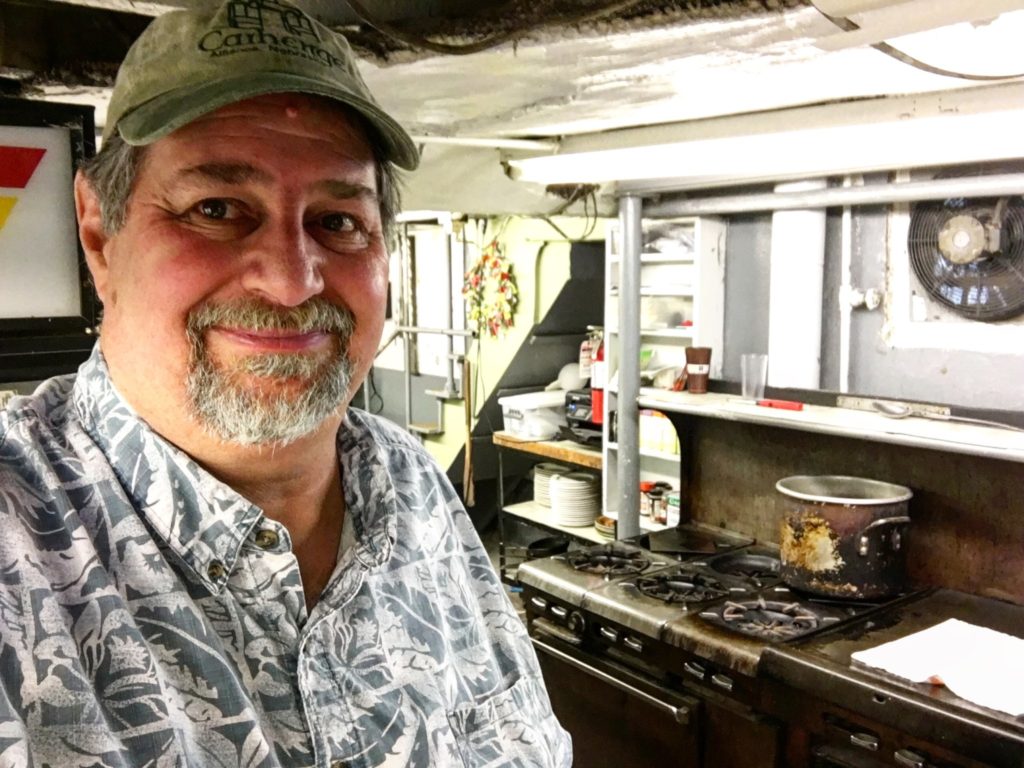 On my visit to Guarino's I was fortunate enough to go down to the basement kitchen, which is still in use.  I could barely stand up straight.  It amazes me that this kitchen has been used longer than I have been alive.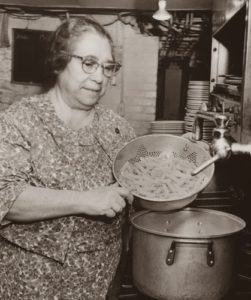 In the early 1900s, when Mayfield was a much less traveled road, the story goes that Vincenzo Guarino left his native Sicily to seek his fortune in America in this newly settled Italian neighborhood of Cleveland. Within just a few years, he realized his dream of a business of his own, a tavern and pool room, serving food. It was patronized by the brigands of the times as well as professors and musicians from the nearby cultural and educational institutions. During prohibition, he served liquor in coffee cups to the elite of Cleveland, while his mother-in-law had a thriving wine business on the next street.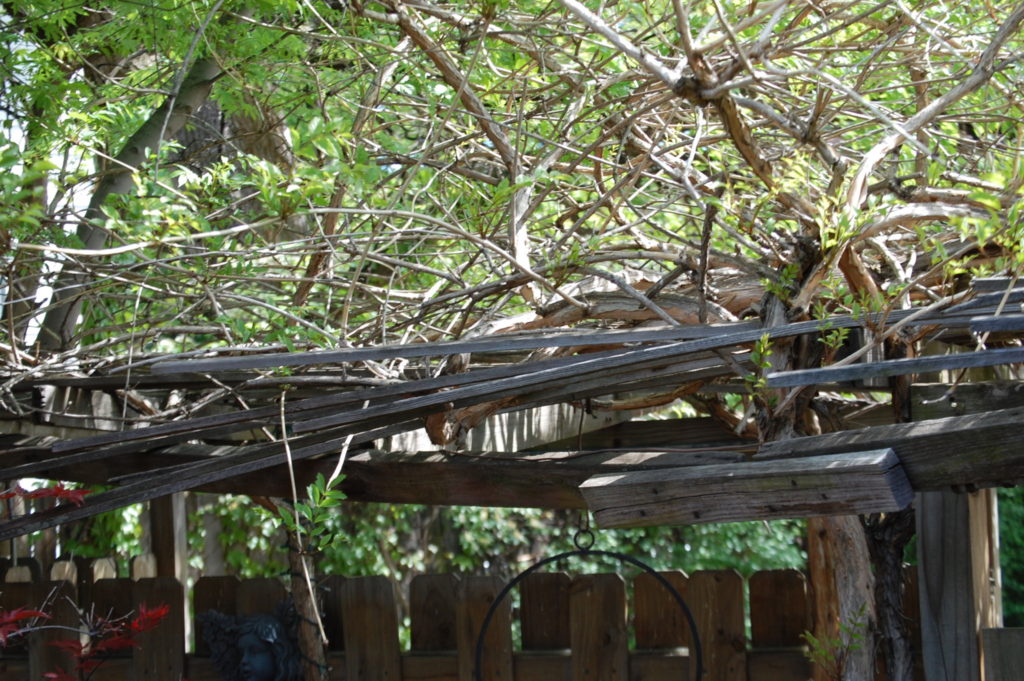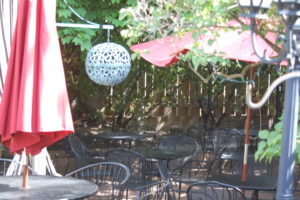 Vincenzo had actually brought grape vines with him from Italy and planted them in the patio area behind the old bar.  These are still growing and have spread across much of the outside garden dining area in the back of the restaurant.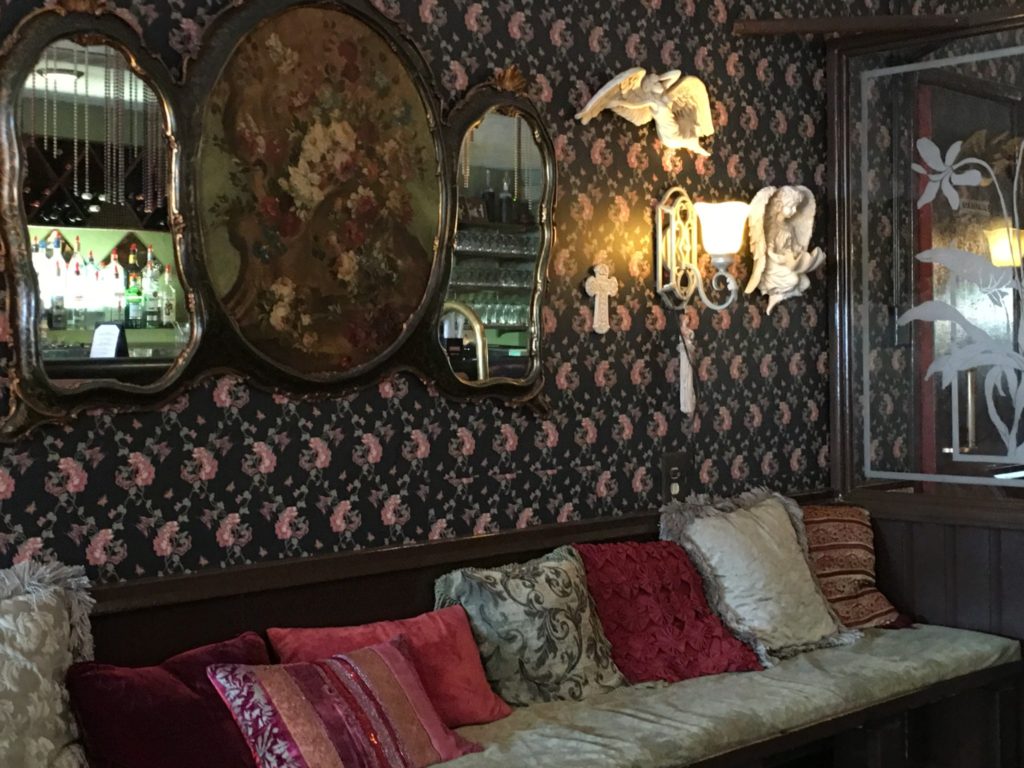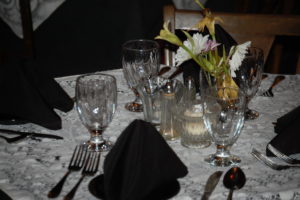 After Vincenzo's marriage to Mama Guarino, they began to serve more and more food, and in turn became a full restaurant and bar. He turned the apartment above the restaurant into the family home which became an elegant fifties townhouse housing three generations of Guarino's. The comfortable garden dining area opened in 1959 and still holds the trumpet vines and grape vines he brought from Italy.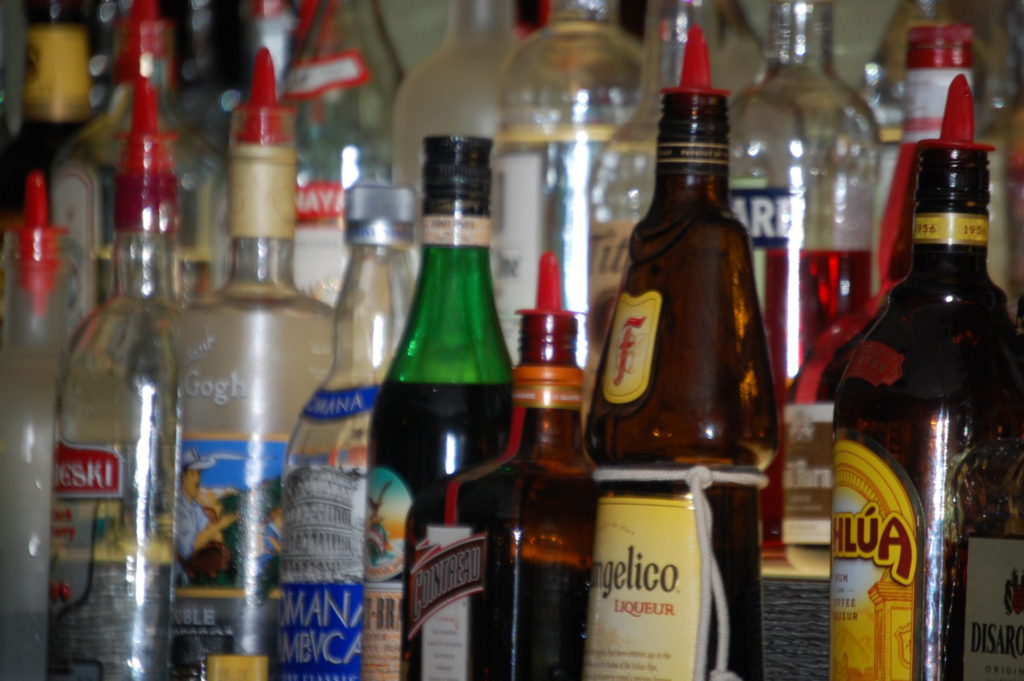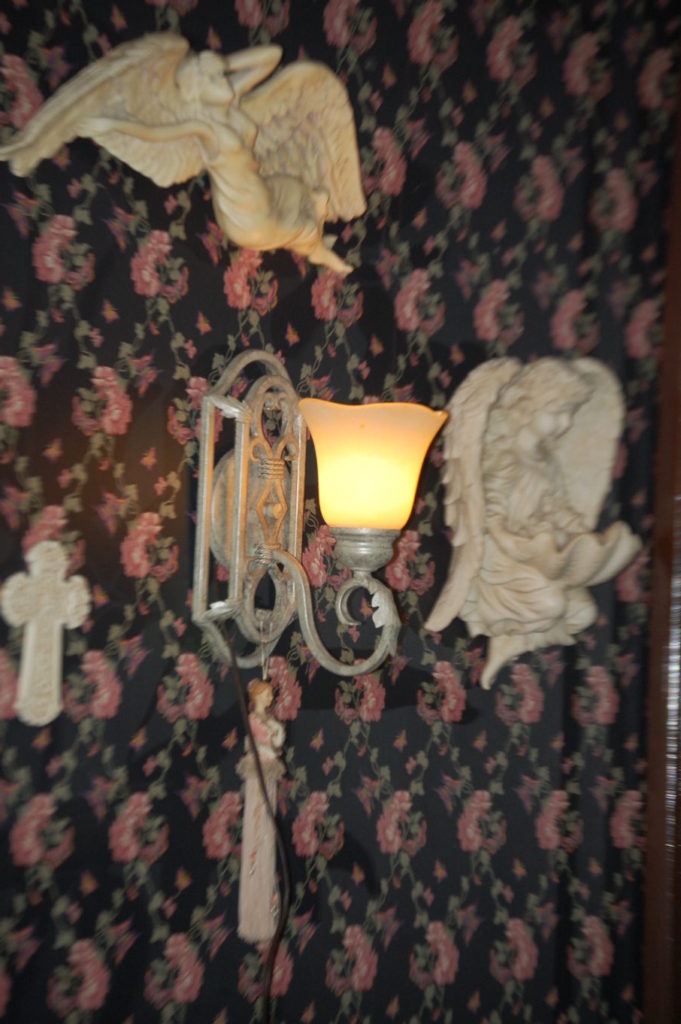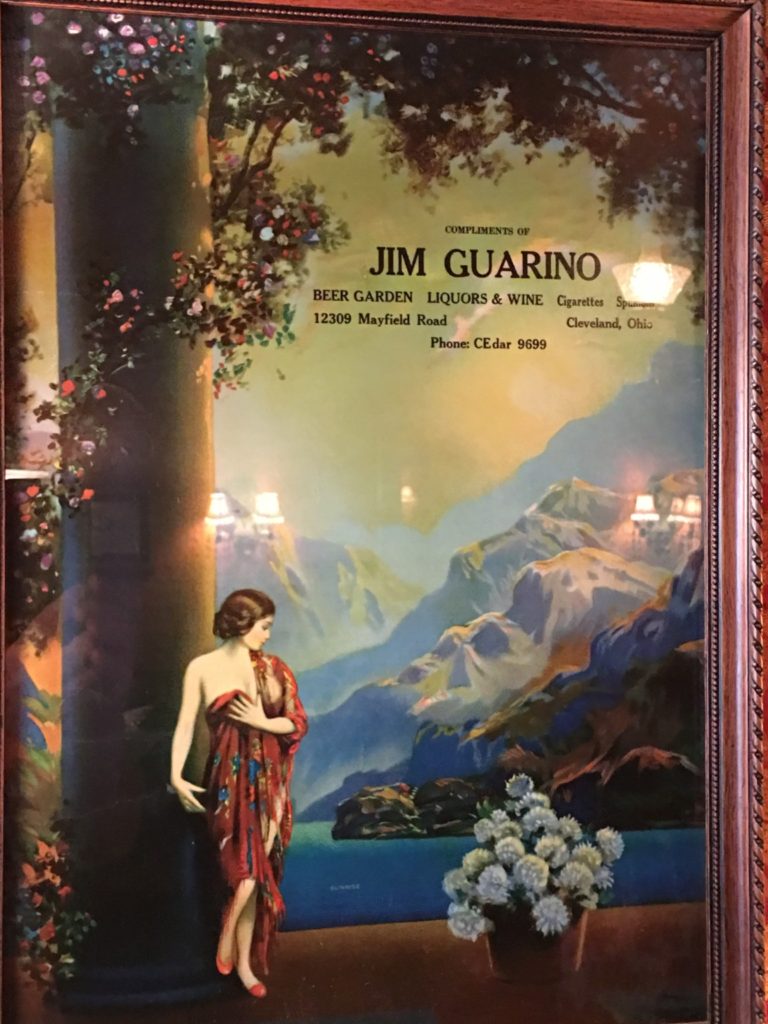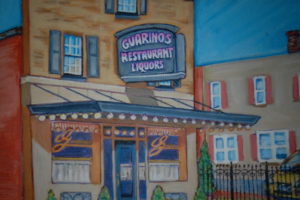 In 1954, after Vincenzo's death, his only son Sam decided to carry on the family business. In 1963, Sam decorated Guarino's as it is now, in the Victorian era with antiques, special wallpaper, etc. After Mama Guarino and Sam passed away, Marilyn (Sam's wife) and Nancy Phillips (a close family friend) took over the business in 1988. They remodeled the upstairs townhouse into an elegant dining room with early Victorian decor. The Victorian Parlours, as they have been named, can seat up to fifty people and have been the location of many rehearsal dinners, company banquets, and various parties.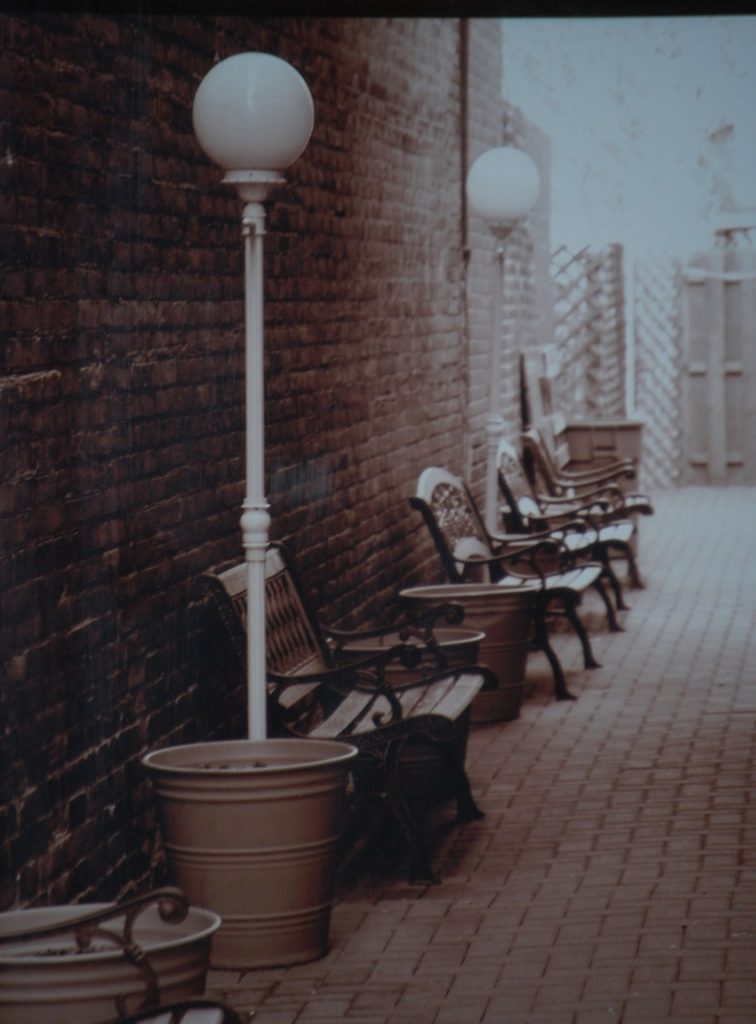 Mama Santa's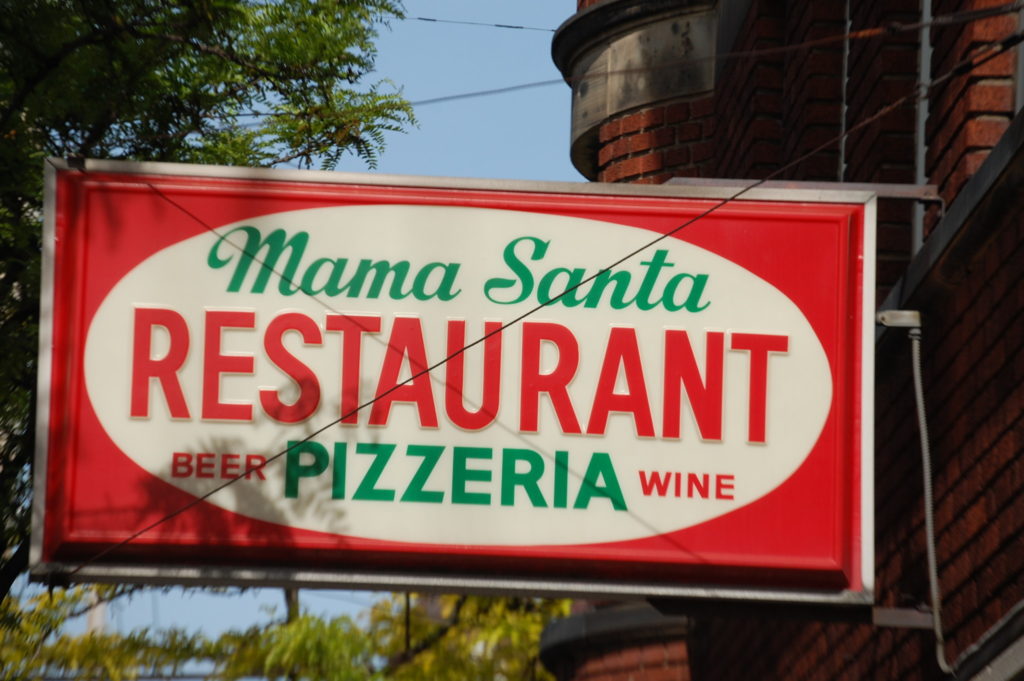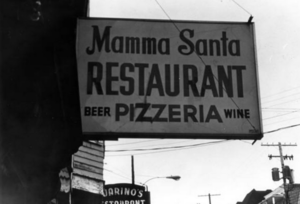 Just two doors down from Guarino's (next to the Mayfield Smoke Shop), is Mama Santa's Pizzeria and casual Italian Restaurant.  It is one of the only places in Cleveland that still makes their pasta, pizza dough and sauces from scratch, not to mention their sausages and other items. Almost everything on the menu is home made (and in some cases even home grown!)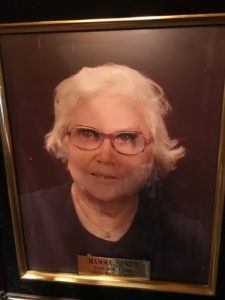 Mama Santa's was established by Guido and Nancy Scaffidi July 25, 1961. Before launching the restaurant, Guido worked as an auto body repair man and Nancy as a hair dresser. Guido served in World War II and was a prisoner of war. Shortly after World War II, Guido and Nancy emigrated from Gioiosa Marea, Sicily and settled in Akron before moving to Cleveland's Little Italy. The restaurant is named in honor of Nancy's mother, Santa Ignazzito, who was born on All Saints Day, November 1, 1908. Santa used her recipes straight from Sicily to create the authentic Sicilian menu.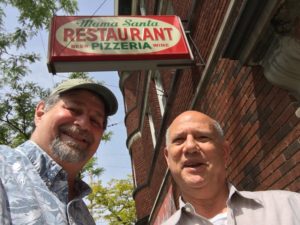 Mama Santa's has been in the same location since its inception. The building is more than 100 years old and was used as a bank, clothing store and a cafe before ultimately becoming Mama Santa's.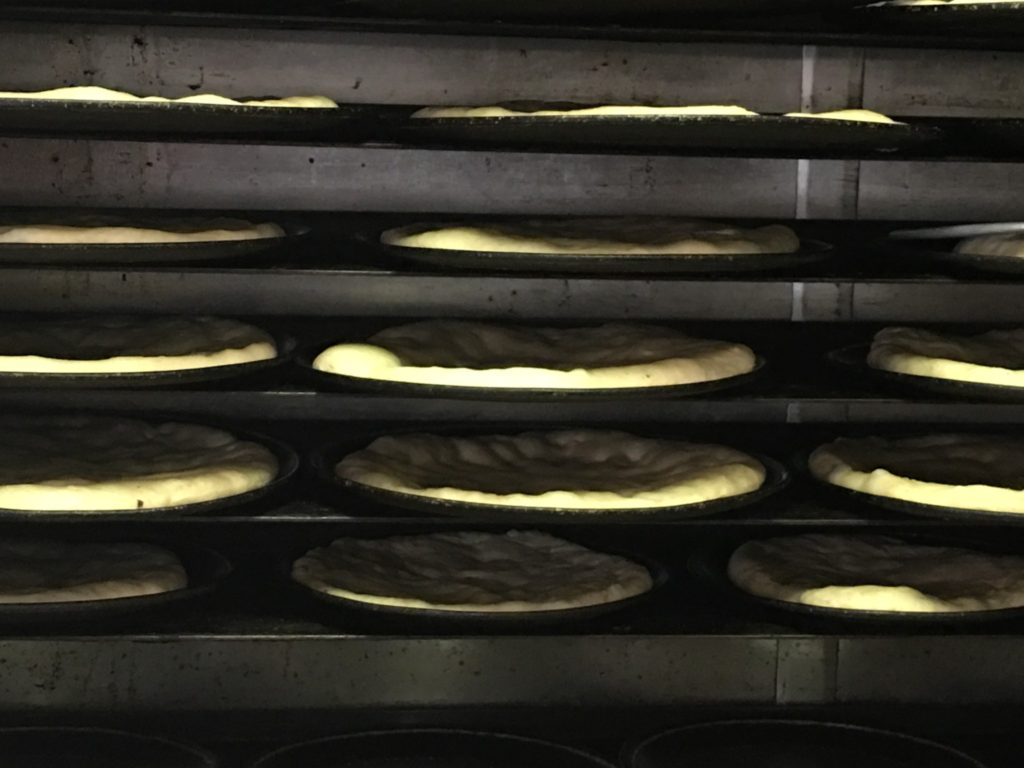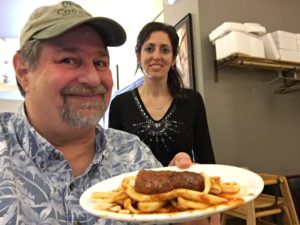 Guido and Nancy's sons, Anthony and Danny, began working at the restaurant as teenagers. They have overseen the daily operation of the restaurant since Guido retired in 1996. Today, the restaurant remains a family operation; Anthony's wife Pina and her Sicilian friend Angela make all of the homemade pastas, sauces, and dough for the restaurant daily.  Anthony's four children all work at the restaurant — daughter Nancy manages the business today.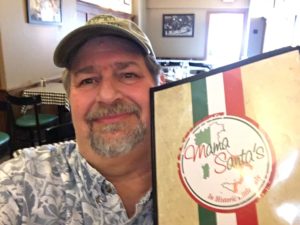 I was sent over to Mama Santa's by my sister Nicole, who runs the Mayfield Smokeshop next door.  We had just inhaled a large homemade pizza from them about an hour earlier and I had to wait for the lunch rush to get over to speak with Nancy Starvaggi Schaffer, the daughter of Tio and Pina.  Nancy basically runs the business now while Tio directs the customers and Pina makes her amazing homemade pastas, sauces, meatballs and sausages.  I was told that I absolutely had to try out their home made pasta, so I was excited for the opportunity.  Little did I know what I was in for!!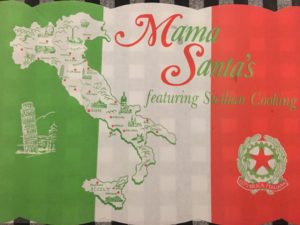 Nancy ushered me to a table and told me they would bring me a "sampler" of some of their items.  I was envisioning a large plate with three or four items to taste test. Boy was I wrong.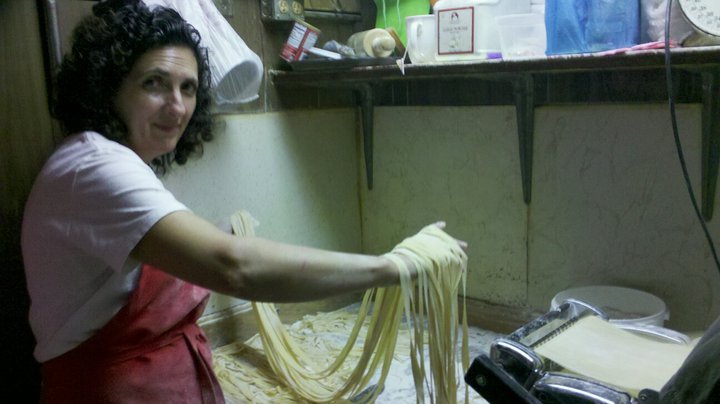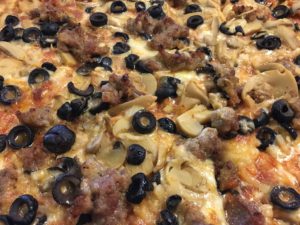 Soon Mama Pina was at the table to tell me about her trip from Sicily to Cleveland.  She had learned all of her skills growing up in Sicily and brought her talents with her (along with some local seeds for her home garden).  As she spoke the "Sampler" began arriving…plate after plate…with practically full portions of their "Spaghetti di Casa" (their famous homemade thick spaghetti pasta noodles), cheese ravioli, meat ravioli, white clam sauce on pasta, fettucine alfredo, homemade sausage on spaghetti and more.  It was all I could do to not be rude and stuff myself with the ABSOLUTE BEST Italian food I had ever had in my nearly 60 year life (no kidding..really).  Then, Mama Pina said she had to go turn over her meatballs and would be right back.
Let your eyes force your mouth to water folks…..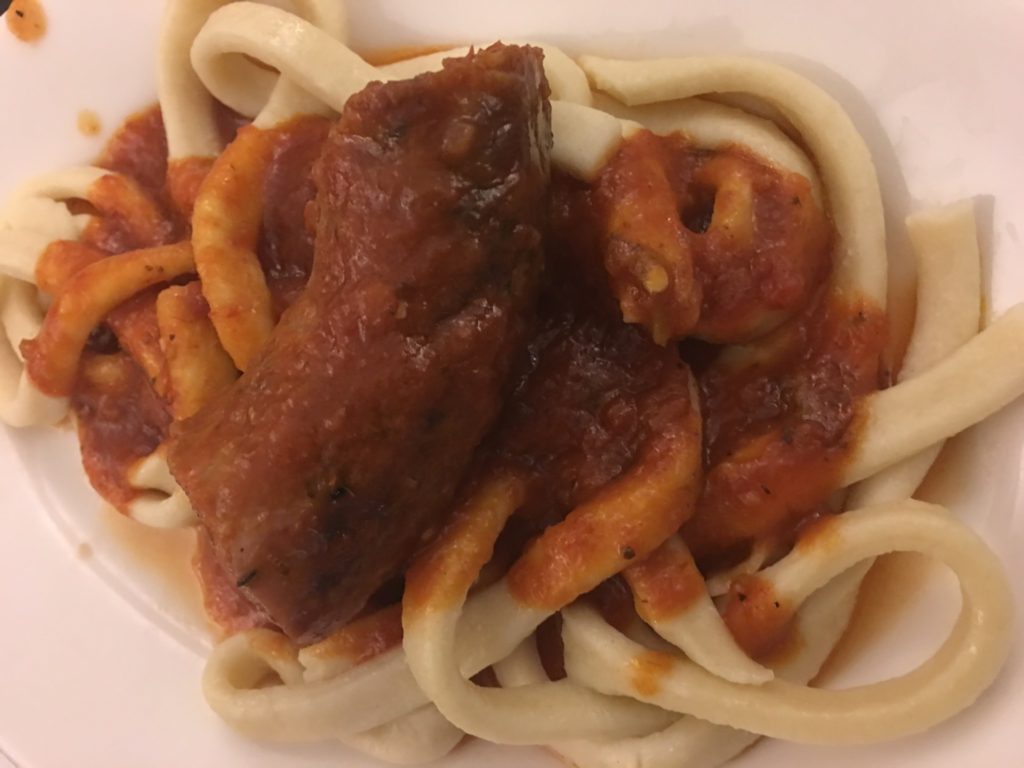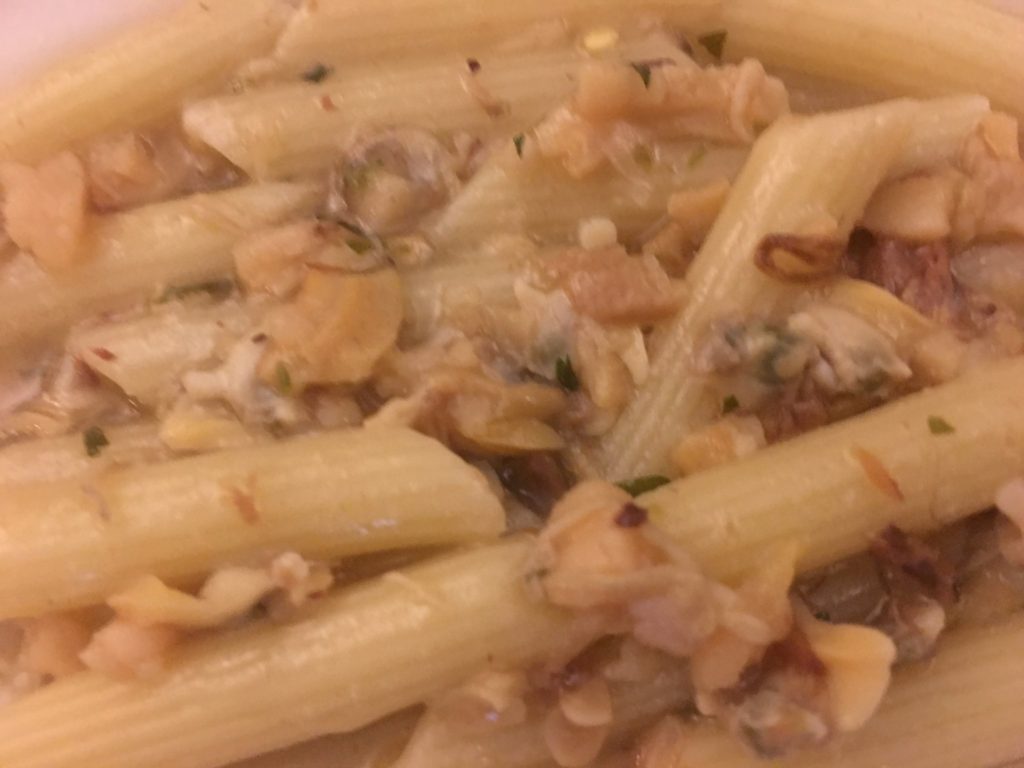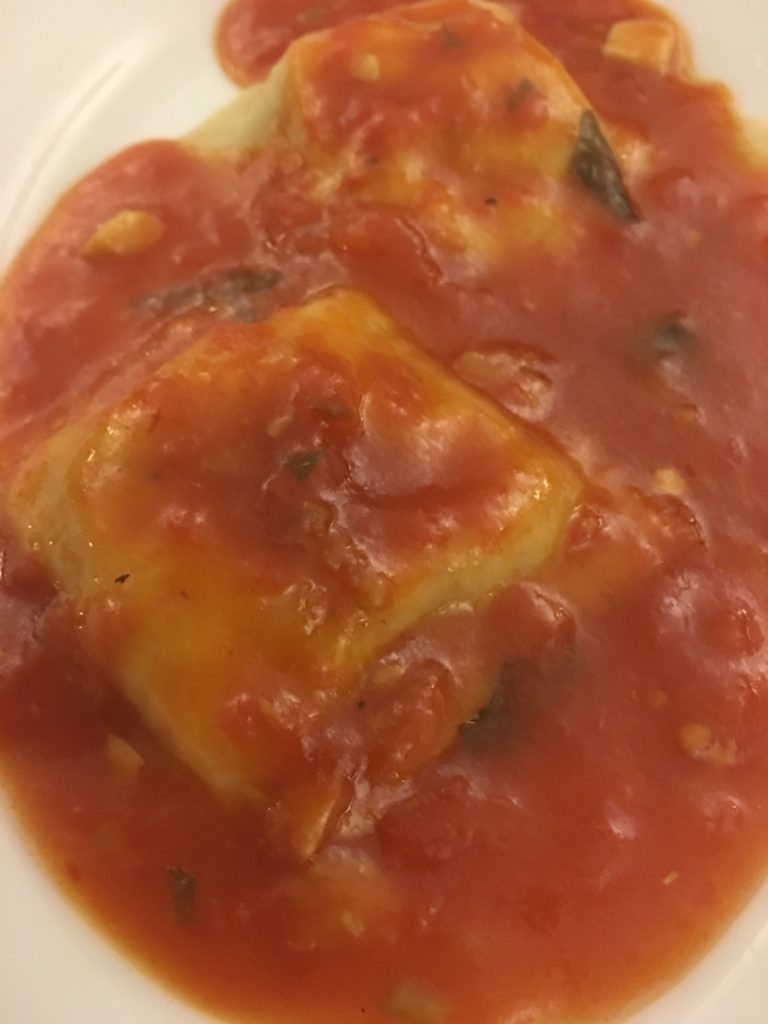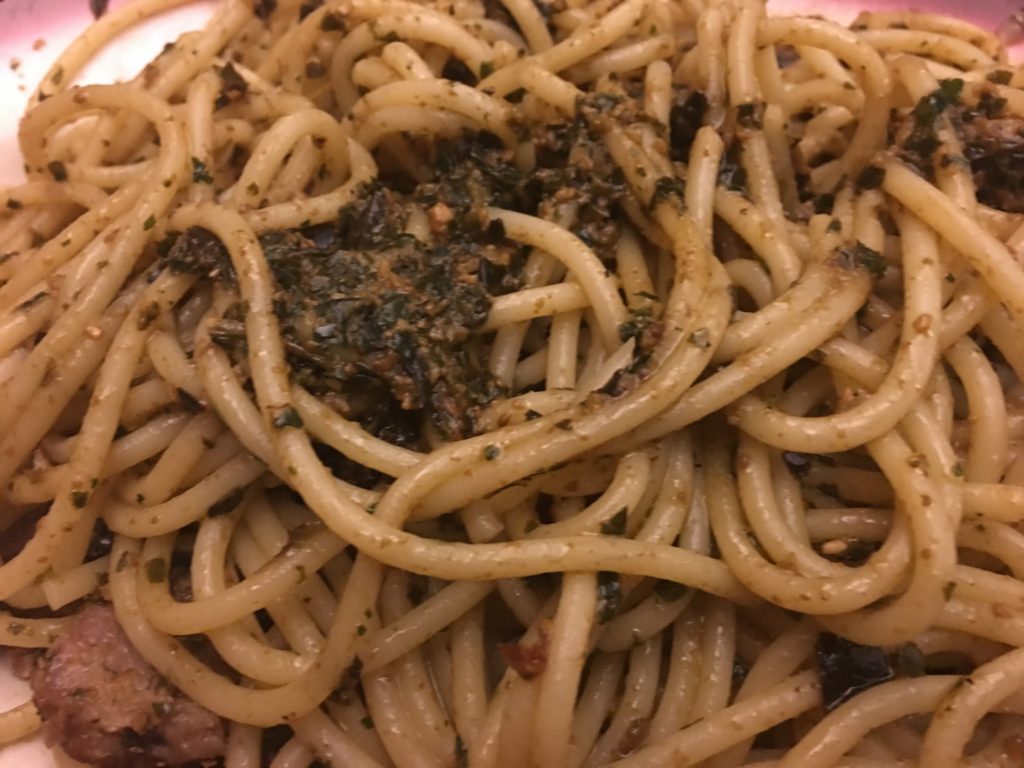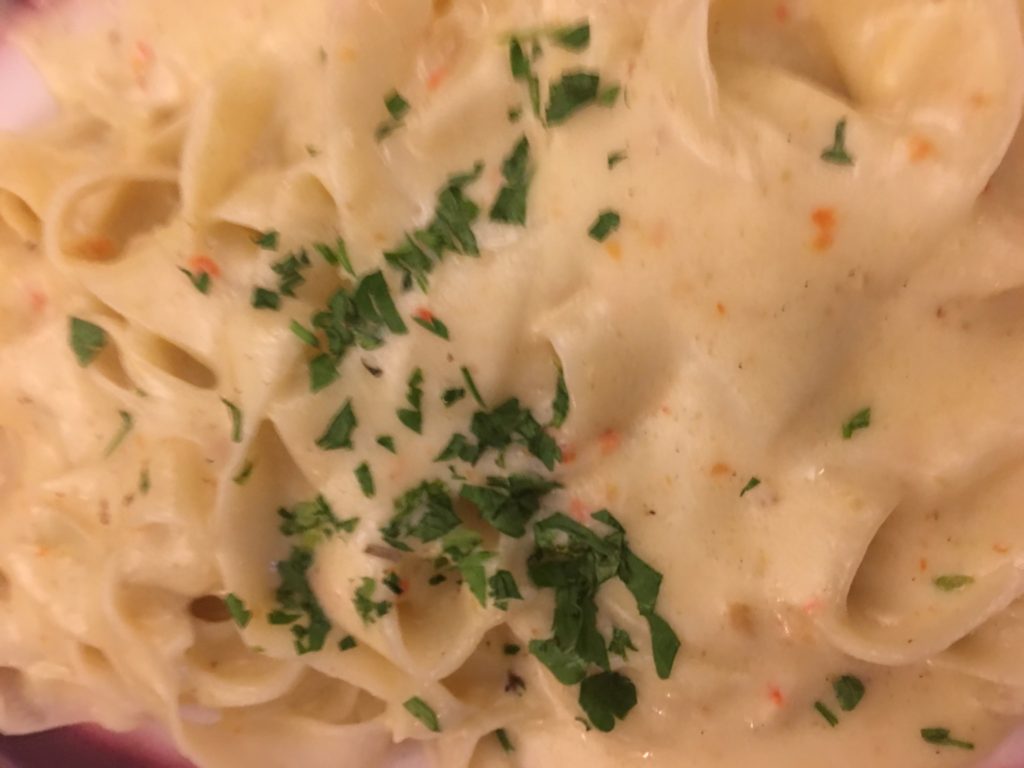 As if the seven sampler plates were not enough, Mama Pina was next walking out with a sampler of her homemade meatballs with her secret ingredient…  As I tried to find a place to put it and a way to deal with all of the tantalizing tastes rolling over my tongue, Pina explained to me that she adds her own home grown herbs into her food and, in her meatballs she adds some wild anise from her garden.  The wild anise came from seeds that she had brought from her village in Sicily when she came to the United States.  So, in essence, I was getting the authentic tastes from her faraway Sicilian village right there in Cleveland.  And I had never had anise in meatballs. WOW!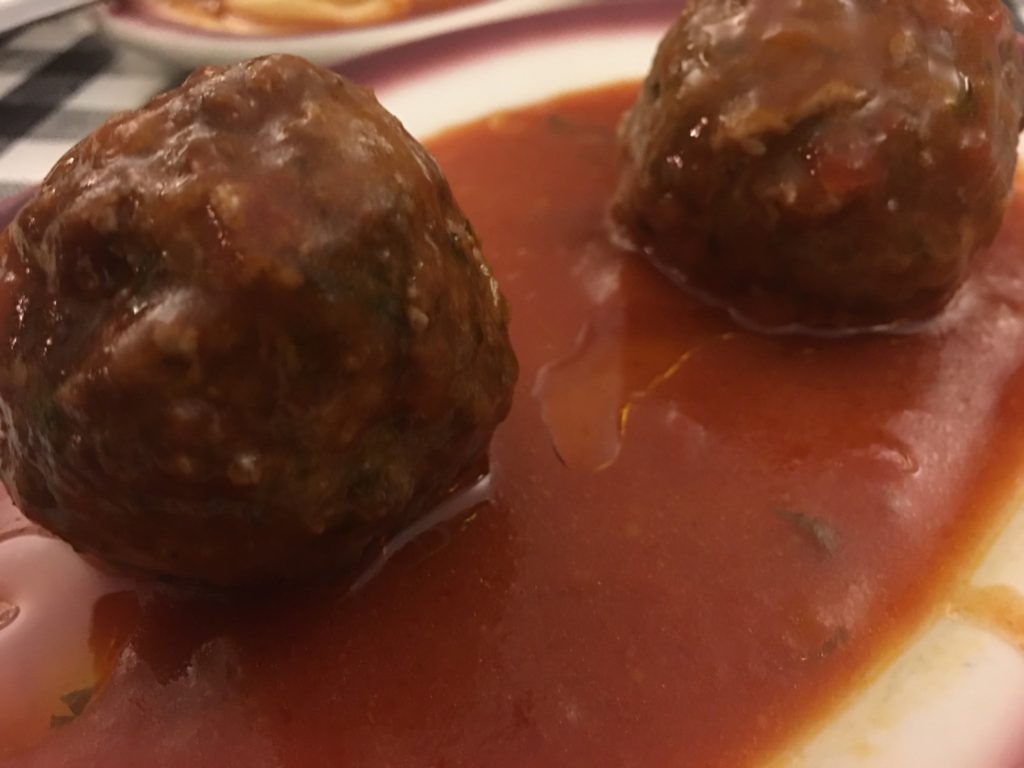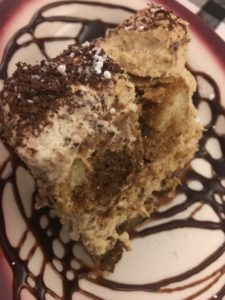 I was full to my toes and fingertips (remember, I had also had some of their pizza just a couple of hours earlier).  But then I hear Mama Tia speak in Italian to her daughter Nancy, and I understood her telling her to bring me some of their Tiramisu.  I tried to be nice and say no…that I was sooooo full form their "sampler."  But Mama Tia, in her sweet Italian way, would not say no.  Soon I was handed a plate of a small portion (thank goodness) of their dangerously delectable Tiramisu.  I found a way to get it in me….smooth, creamy and chocolatey.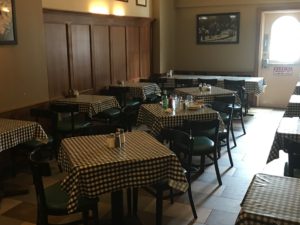 The owners and staff are proud of their wonderful little restaurant.   The neighborhood is as well.  The place is typically packed with lines out the doors.
I don't think I have ever been as full as I was after leaving the wonderful atmosphere of Mama Santa's.   But before I left I got to visit the backroom a bit.  Unfortunately, it was not homemade pasta day.  They do that on Mondays.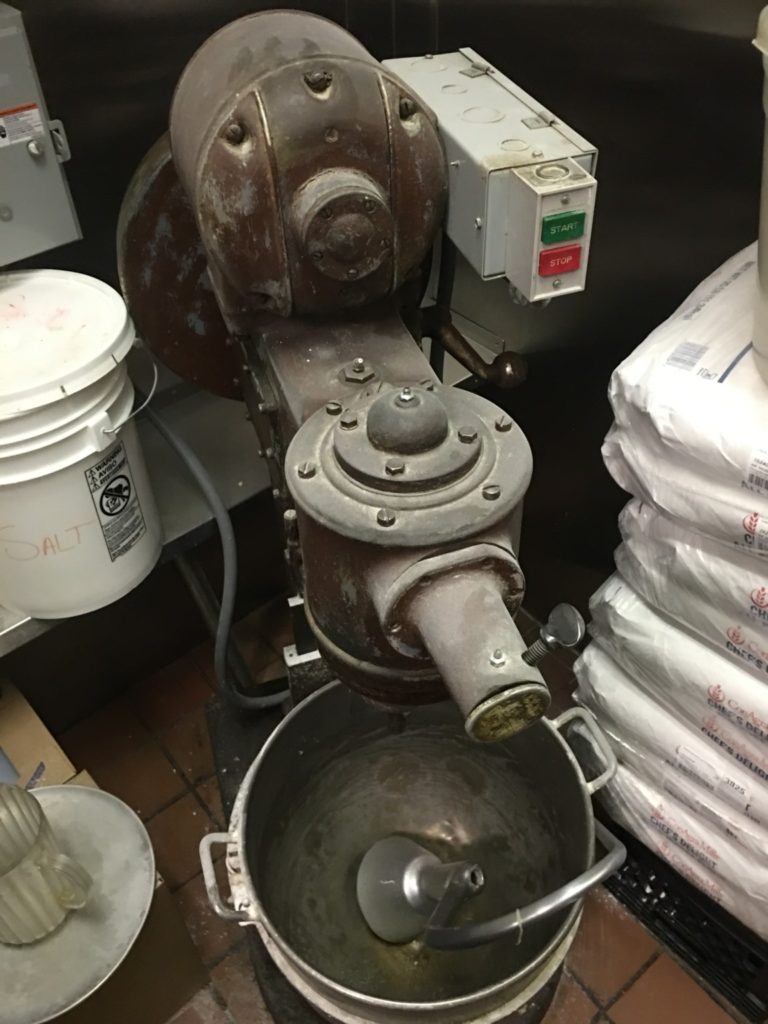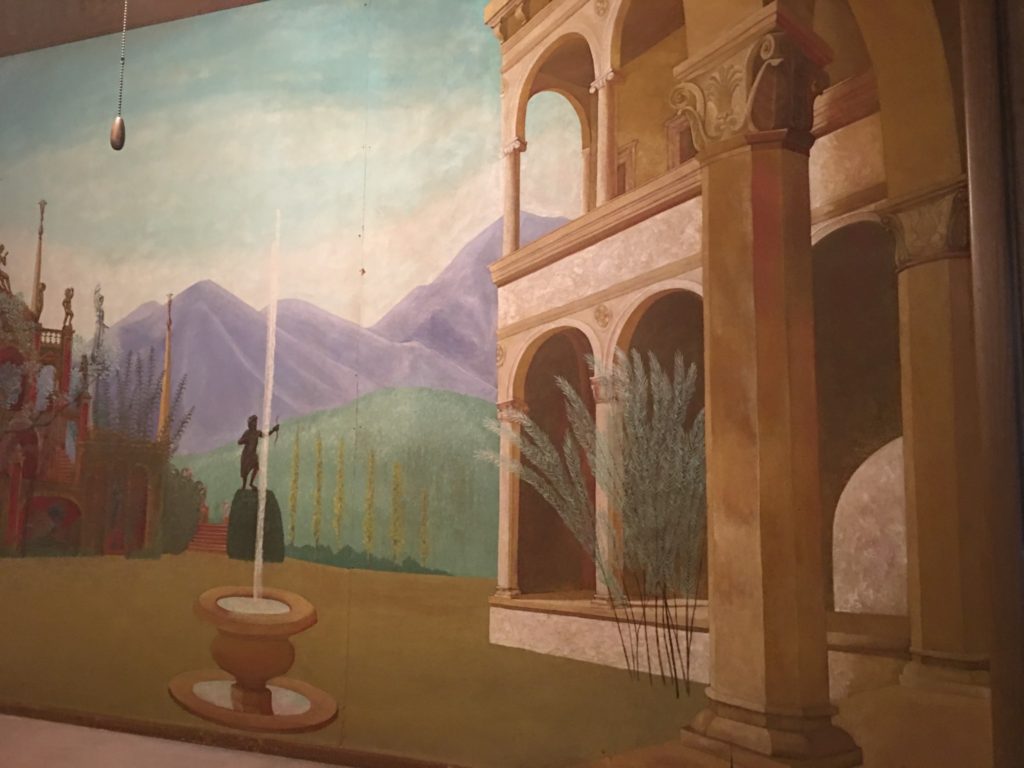 If you get anywhere near Cleveland, you must make your way to Little Italy just to try Mama Pina's homemade pasta!
Mayfield Smoke Shop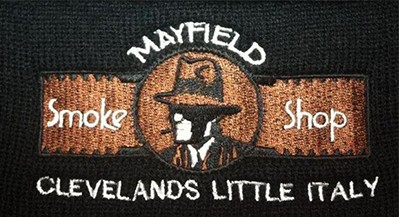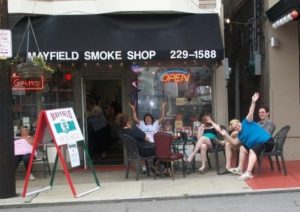 Nestled between Guarino's and Mama Santa's is my sister's Mayfield Smoke Shop.  Admittedly, I don't smoke anything but turkeys on my Big Green Egg grill at Thanksgiving.  Though some of the best food is just a couple of doors down, I discovered on this trip that the neighborhood gathering spot is at the smoke shop.  One of only a few places in all of Cleveland that sells cigars and other tobacco products, it is perhaps one of the most well known and visited. There is a back room for neighborhood folks to gather and chat and play cards.  There are comfy seats in the shop to sit and relax (which I did for a couple of hours just to see the constant flow of people form both inside and outside the neighborhood.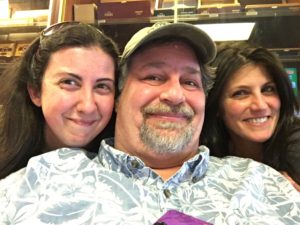 My half sister Nicole Laurienzo has been the proprietor of this shop for 20 years.  She is a mainstay of the neighborhood and provides her loyal customers (hundreds, if not thousands, of them) the tobacco products they need along with the only spot in Little Italy to carry lottery tickets, candy, energy drinks, sodas and a few other things. But, more than all of these items, Nicole provides a smile to all of her visitors and many come, sit a while indoors or out and chat, share information, tell stories of the neighborhood, tell jokes, talk politics and more.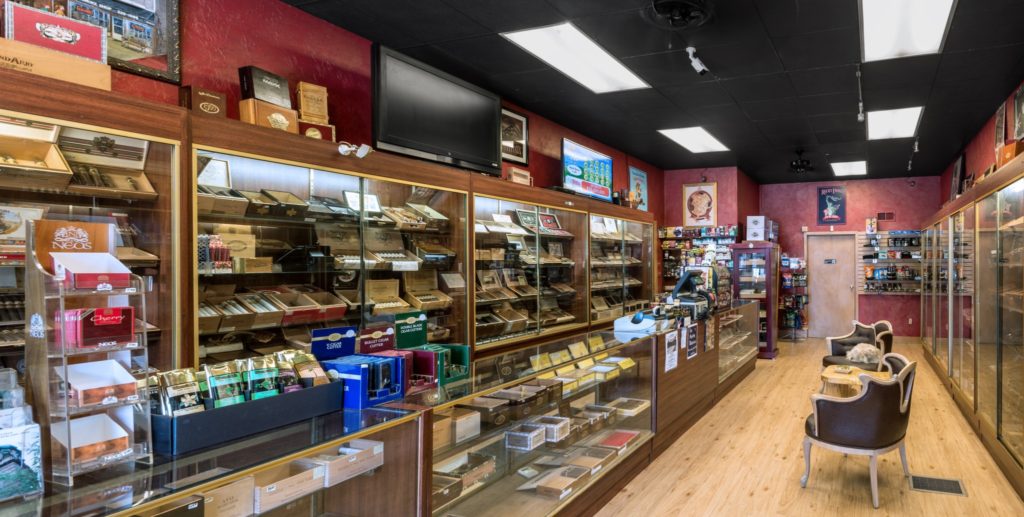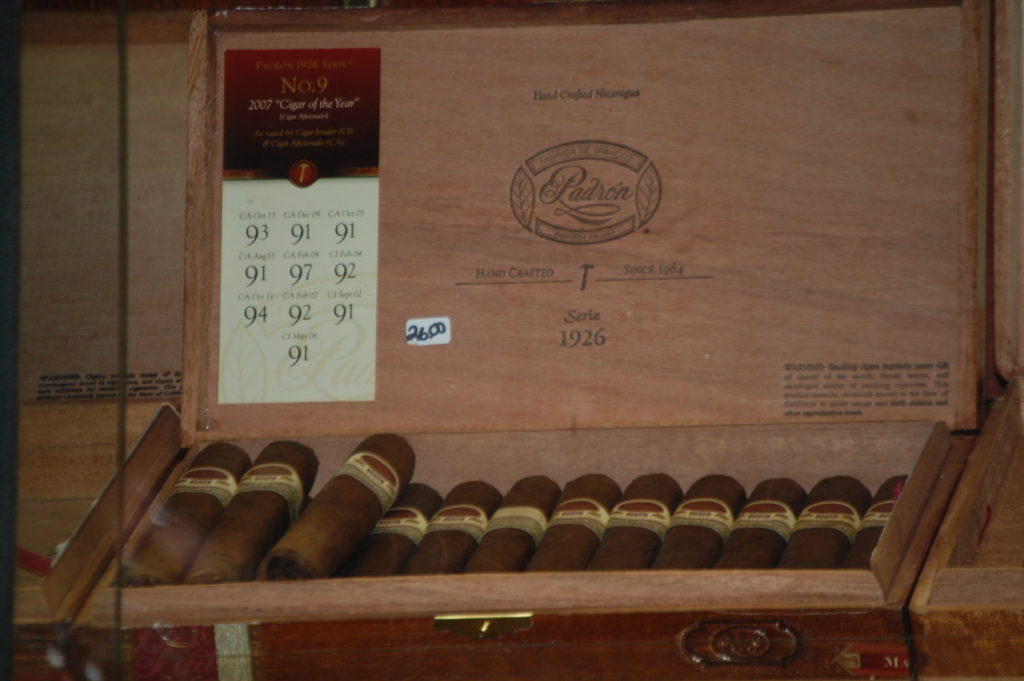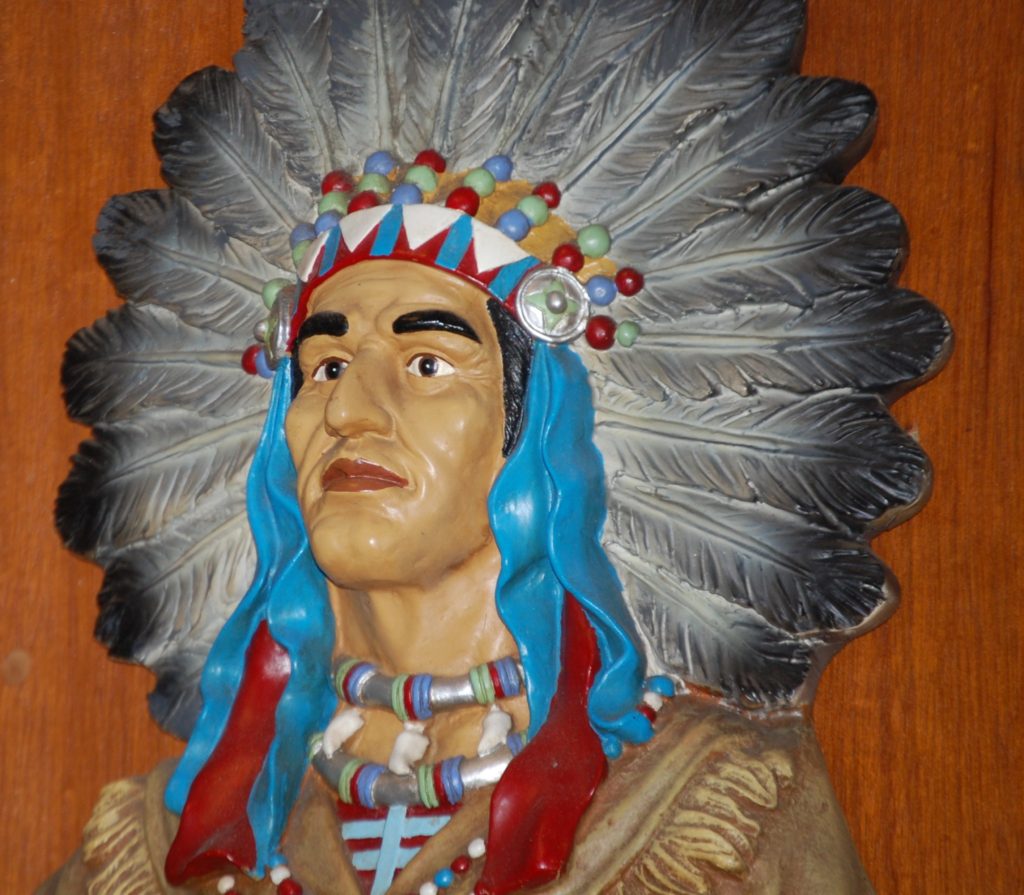 Even if you don't smoke, if you are in Little Italy, please drop in and say hi to Nicole.  Tell her Sumoflam sent you!
TOLI – Tavern of Little Italy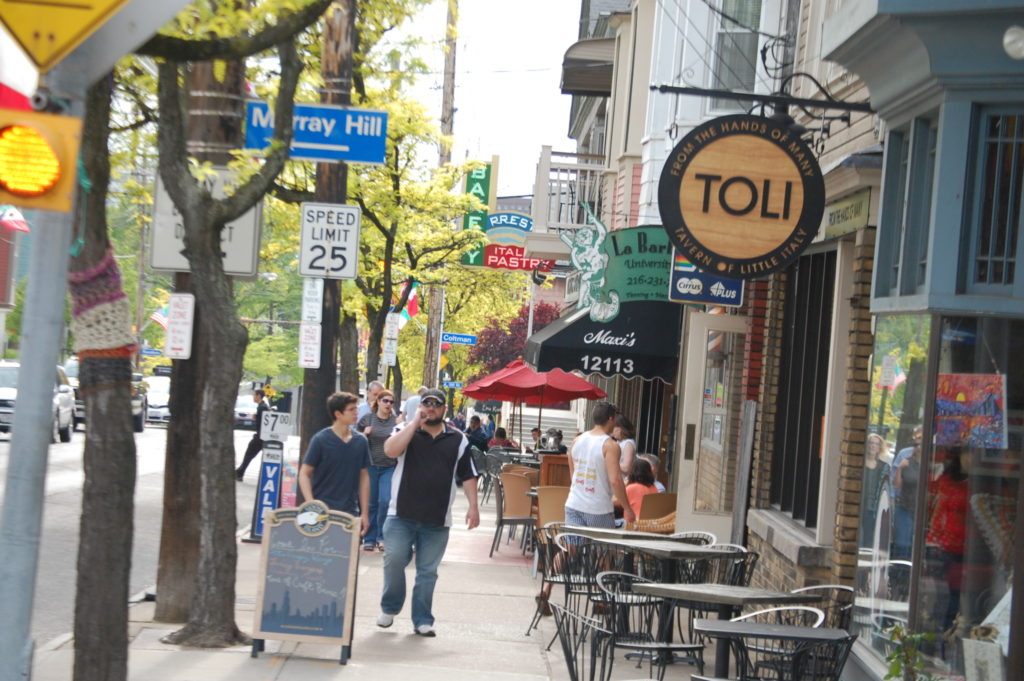 My sister Nicole also sent me down to one of the newer spots in Little Italy – the Tavern of Little Italy, also known as TOLI.  I am not a drinker, but I heard they have good eats and that the owner Dominic Gogol is one of the nicest guys in the neighborhood.  So, I meandered my way down to visit Dominic and check out TOLI.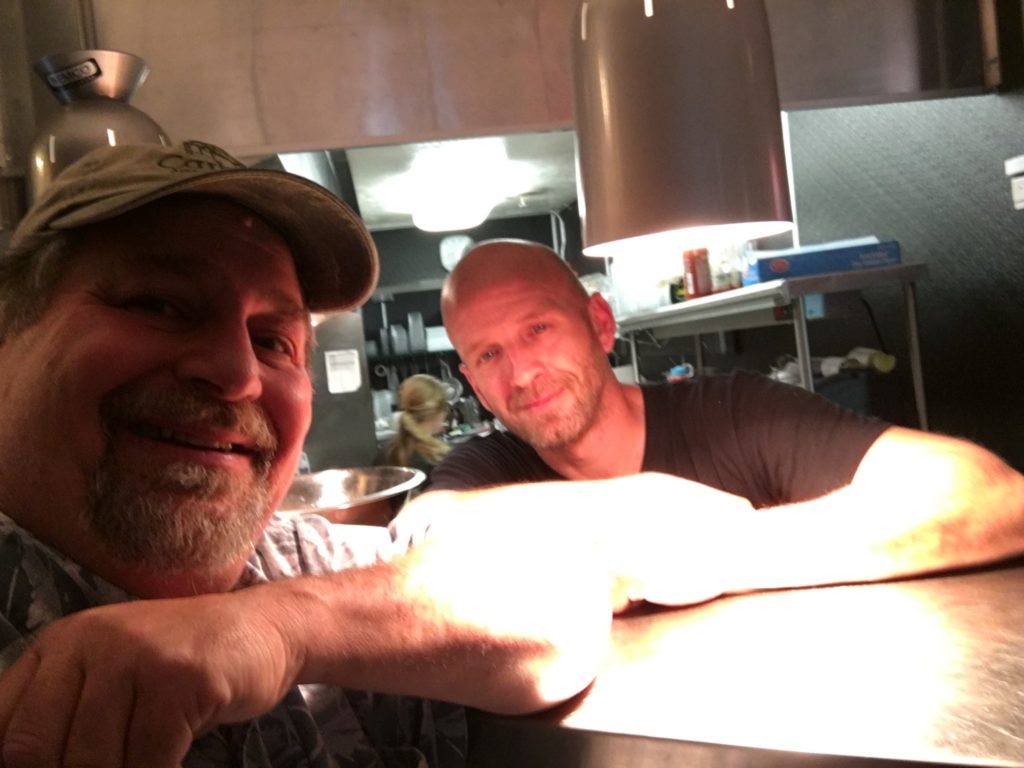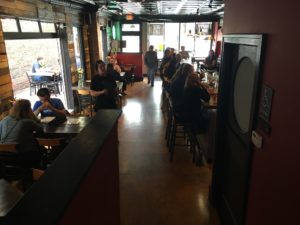 The story of TOLI began when a group of friends decided to bring something new to the historic neighborhood.  Some deep-rooted, others newly-planted, together they created a hard to define tavern where red wine meets 14 taps of craft beer – where meatballs meet fish tacos.  The time, sweat and talent "from the hands of many" gutted, built and renovated a 100-year old home that is now the Tavern of Little Italy.  A 30-foot bar, surrounded by rustic design, creates an air of familiar comfort.
Before I got to talk to Dominic, I was told to make sure to catch the restroom…a totally unique experience.  You can read the walls…and the history of Little Italy on the walls.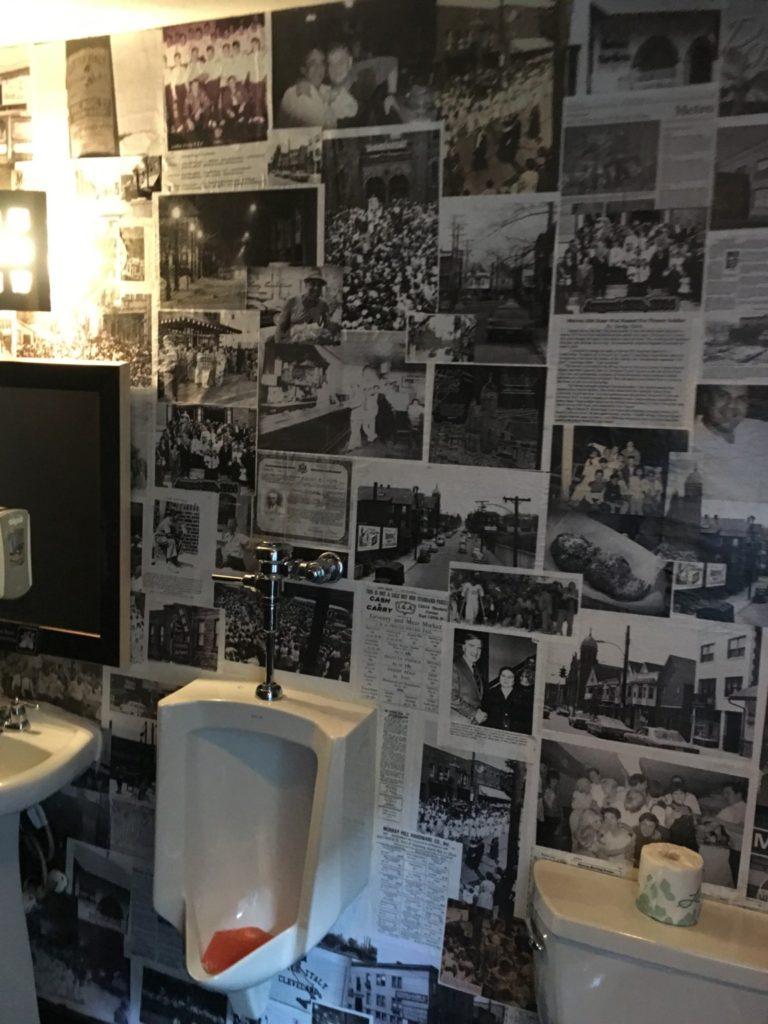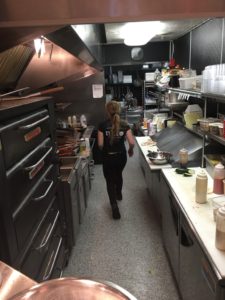 On the food front, TOLI is more than a neighborhood bar.  Its kitchen is dedicated to local fresh and imaginative cuisine.  Its beer selection, both on tap and bottled, has been carefully selected with the hope of offering both diversity and established flavors.
TOLI features multiple, high-definition big screen TV's for faithful Cleveland sports fans.  A private dining room is available for groups of 50 and under.  There are also three different outdoor eating spaces, from sidewalk to alley to back patio.  TOLI is located in the heart of Cleveland Little Italy, where Murray Hill Road meets Mayfield Road – "the top of the T".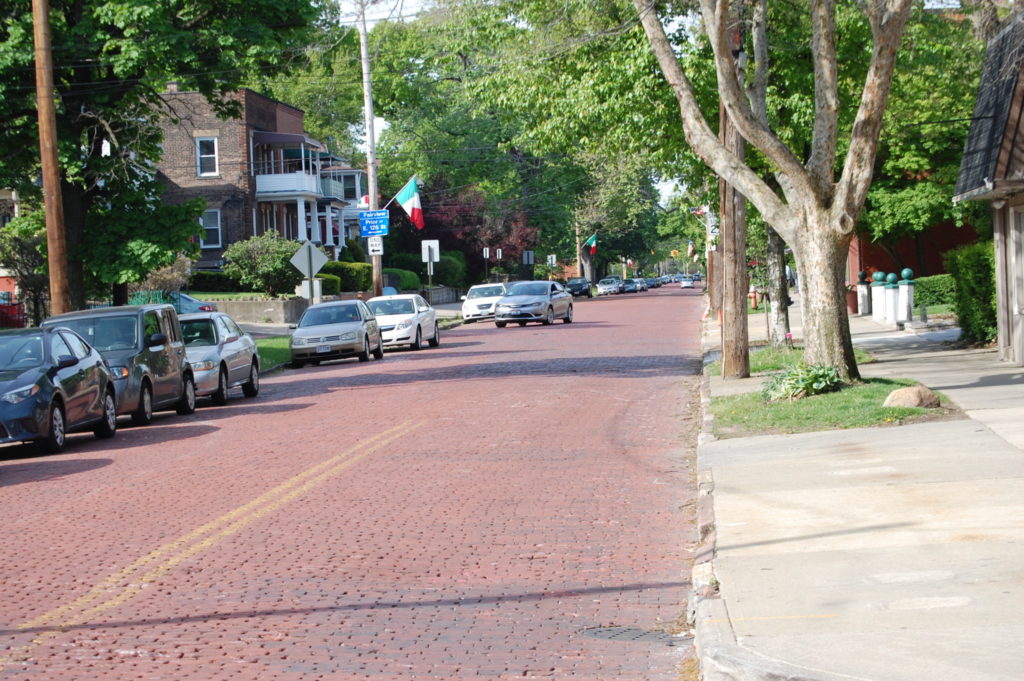 Other sights from around the neighborhood
I only had half a day to really visit with folks from the neighborhood.  But, I spent the morning walking around capturing photos to bring a feel of Little Italy.  Following are a few more shots from my visit to this wonderful place I call my birthplace.
Italian Bakeries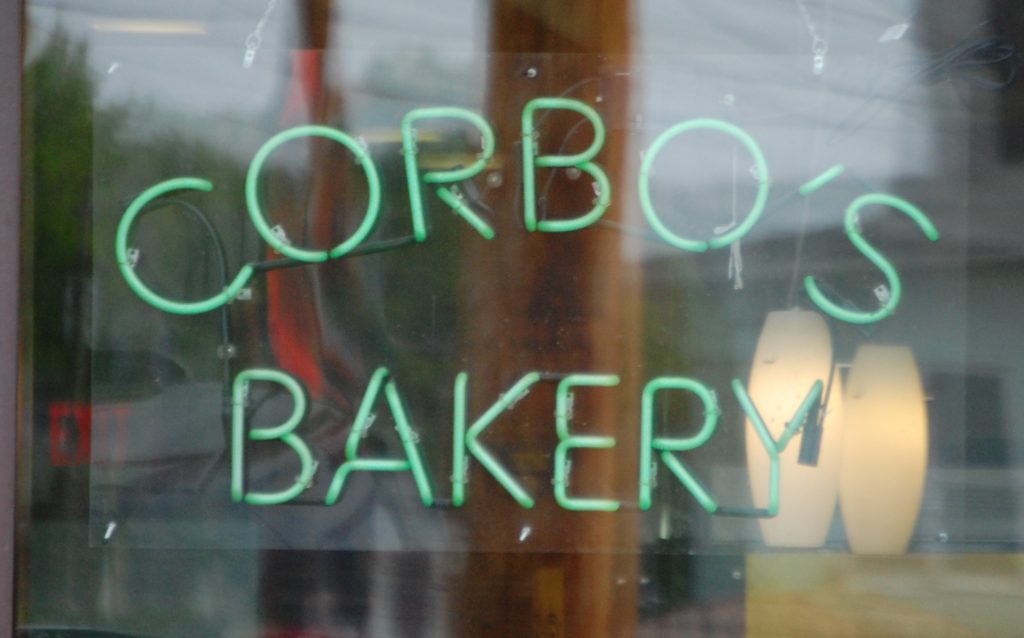 Honestly, there are not many sinfully delightful treats than an homemade cannoli.  Little Italy has a couple of places that compete for the best including Corbo's Bakery and Presti's Bakery. I have tried both and they are too close to call!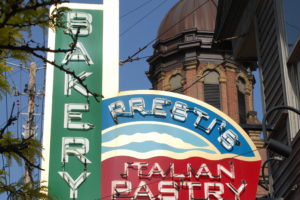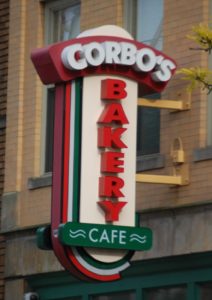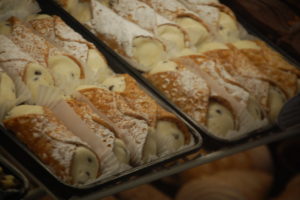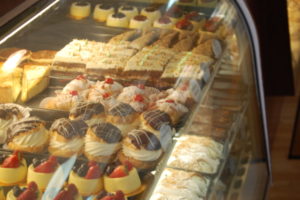 Other Eateries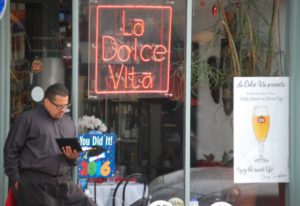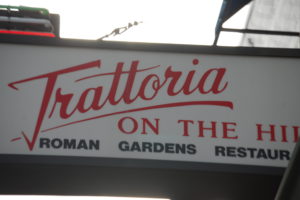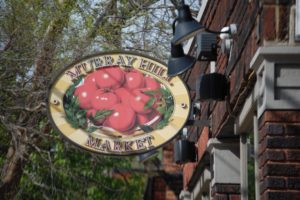 Other Sites in Little Italy