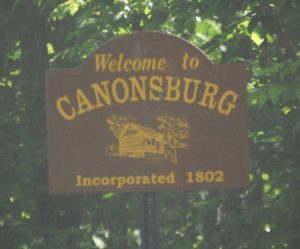 Just a week after a nice three-day visit to northern Ohio (see post HERE), Julianne and I made our way to Canonsburg, PA, which is south of Pittsburgh. Julianne's sister Laura recently moved there from Idaho with her husband and daughter and wanted us to visit.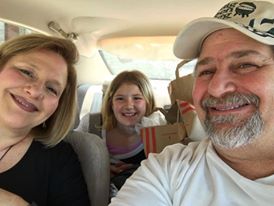 From Lexington, Canonsburg is about a 5 Hour drive. We loaded Julianne's bicycle onto the bike rack and were off shortly after she got off of work. We also took our first trip with one of our grandchildren, our oldest named Autumn.  She has traveled with her mother and me on a long trip to Wisconsin, but this is her first trip alone with Grampz and Grandma.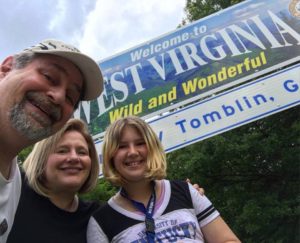 Most of the trip was fairly uneventful as we headed east on Interstate 64 into West Virginia and then north on Interstate 79 just outside of Charleston, West Virginia.
Along the way, we decided to stop for a couple of snacks and found a unique Amish market located in Flatwoods, WV.  The shop is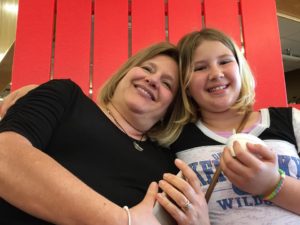 located in the Flatwoods Factory Outlet.  As is often the case when making an unknown stop, there's always a surprise in store. We were looking for some interesting food items and/or snack items to enjoy, but while there, we found that they have a giant Amish-made chair to sit in. Always have to include the quirky things!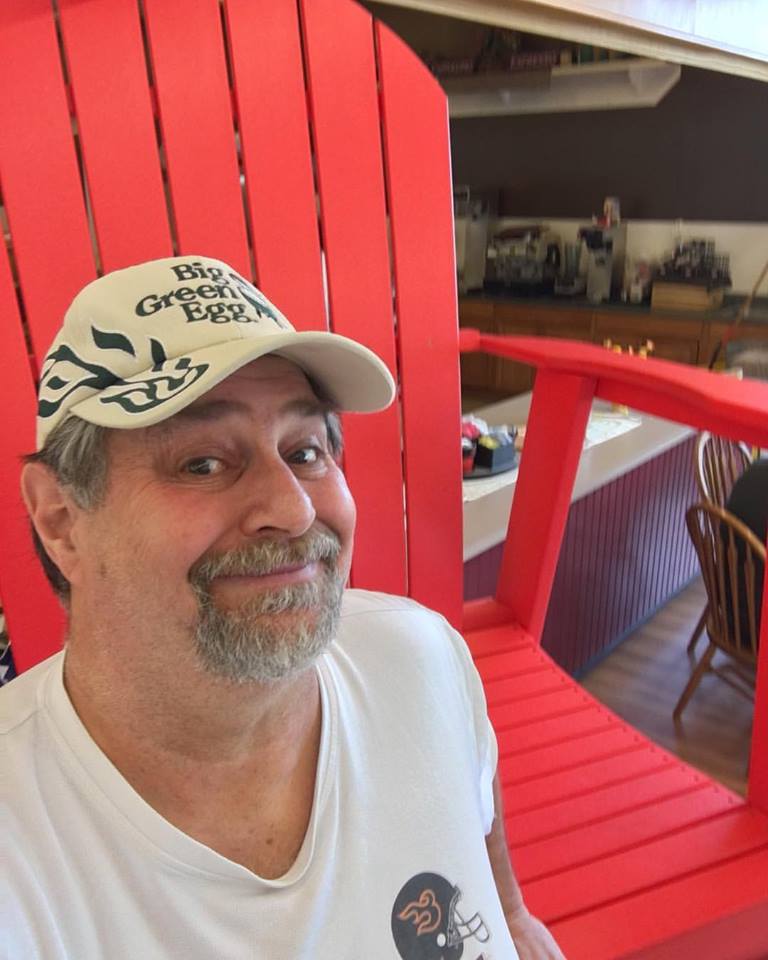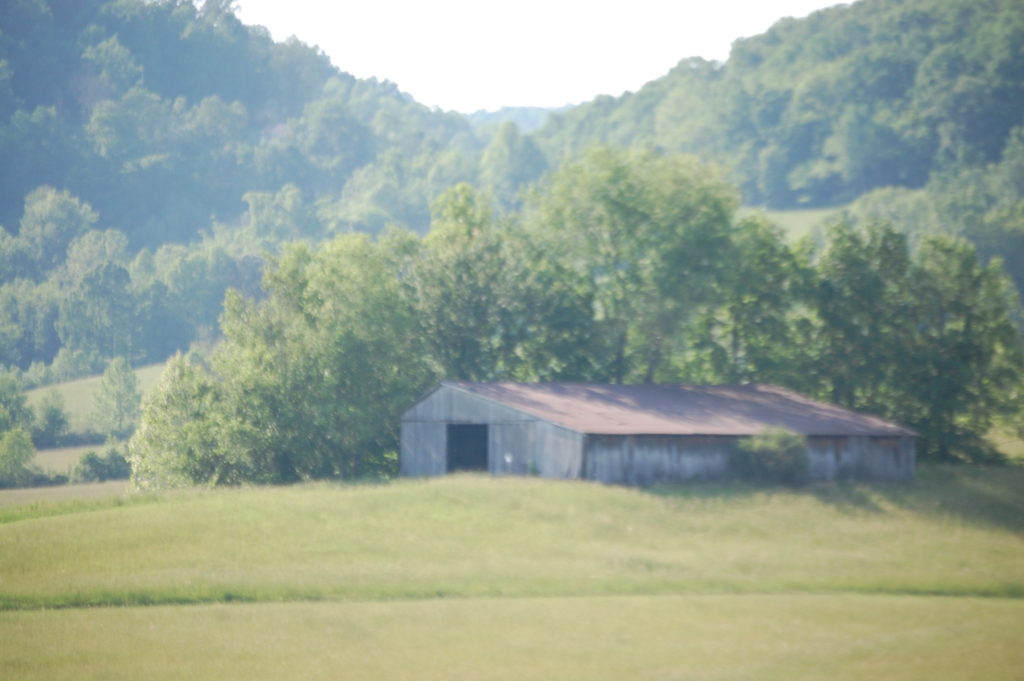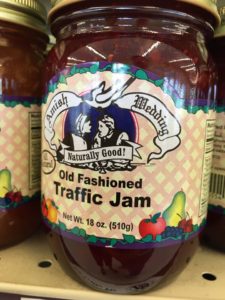 We also picked up some goodies to leave with her sister and we got some hot mustard that was absolutely amazing! The view from behind the store into the hilly farmlands of Pennsylvania was very nice and I've included a photo of that above.  After our break and an ice cream cone for Autumn, we were back on the road heading towards Canonsburg.
After arriving in Canonsburg, and having a nice evening together, we spent the next day touring around Pittsburgh (that post will follow this one).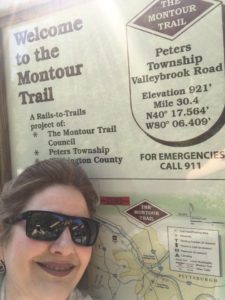 The next morning, Julianne and her sister decided to take a bike ride down the Montour Trail Bike Trail, a 46 mile trail from Moon Township (northwest of Pittsburgh) to Clairton.  This is one of a number of Rail Trails that Julianne will take over the next few weeks (I'll write about each of those in upcoming special "Bike Trail posts – watch for them!).  This trail is actually part of a larger set of trails that stretch nearly 330 miles to Washington, D.C.  (Known as the Great Allegheny Passage) Julianne and Laura hope to ride that complete trail in 2017 (And maybe I'll be ready by then too!!)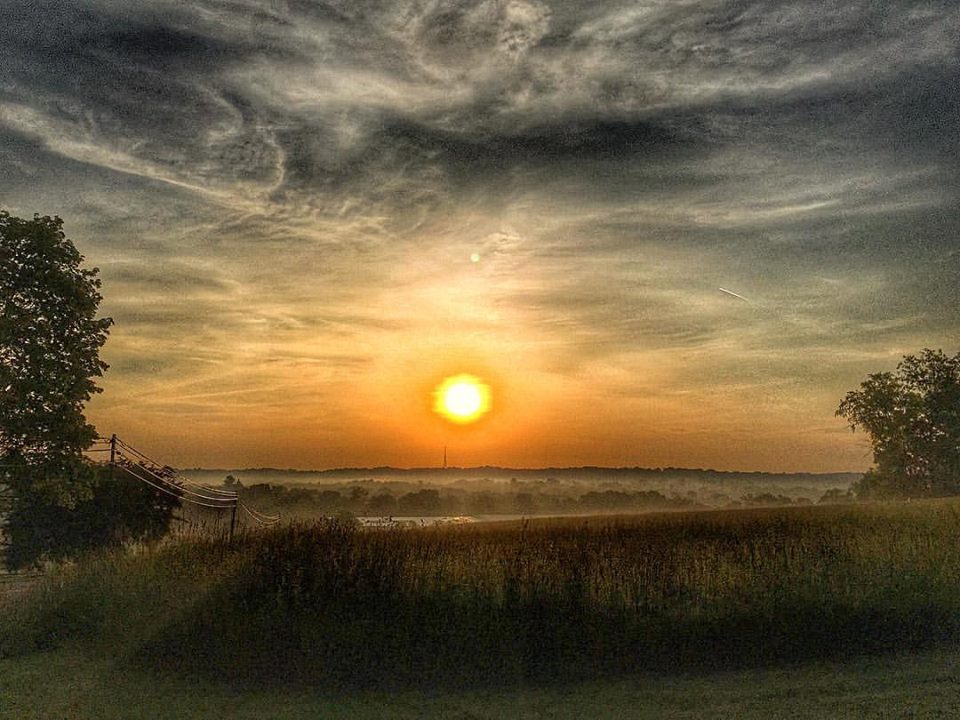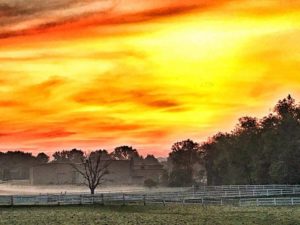 While they were doing that, I arose early took a ride into the countryside nearby and captured a beautiful sunrise early in the morning.  It was a beautiful drive up US Hwy 19 into Upper St. Clair, PA.  There was a hint of fog in the air and the sun came up over the rolling hills and verdant farmland.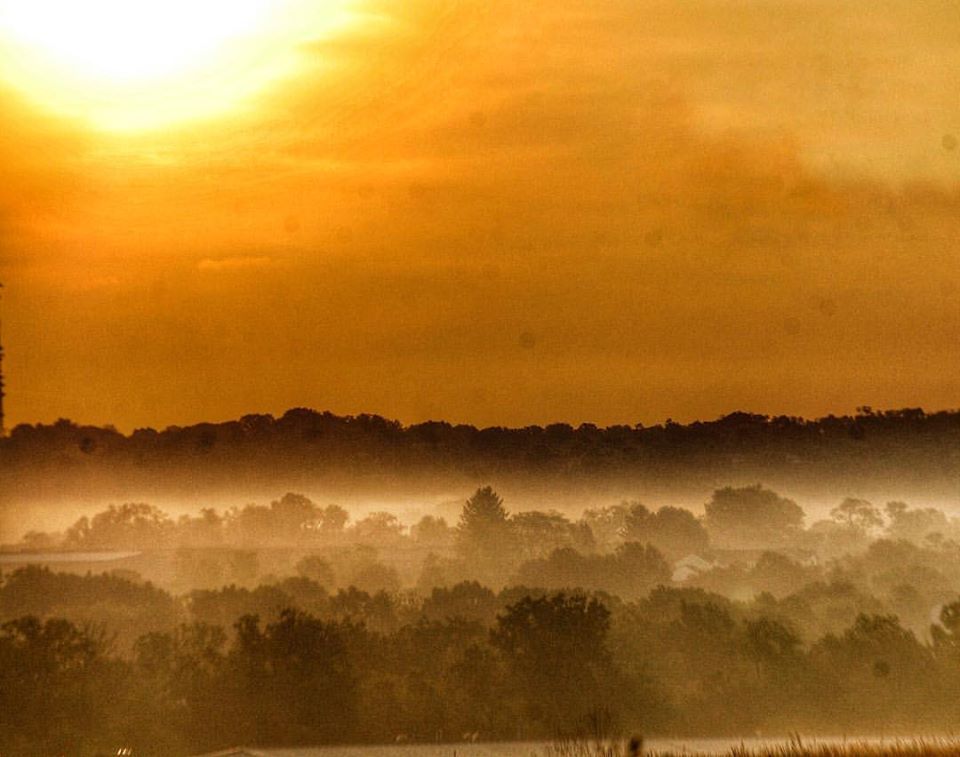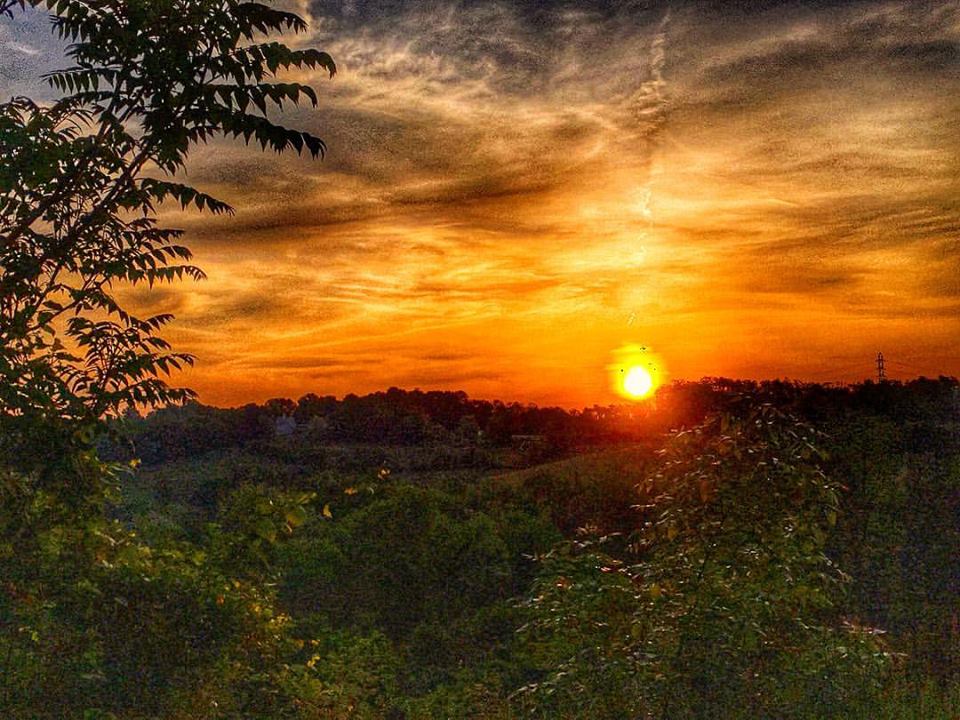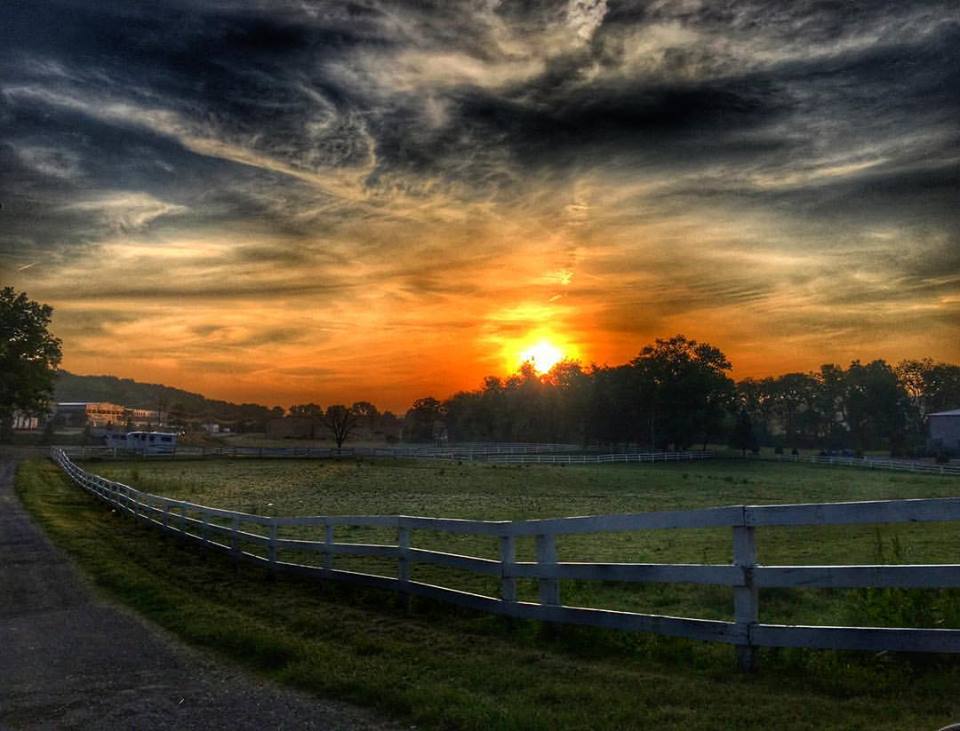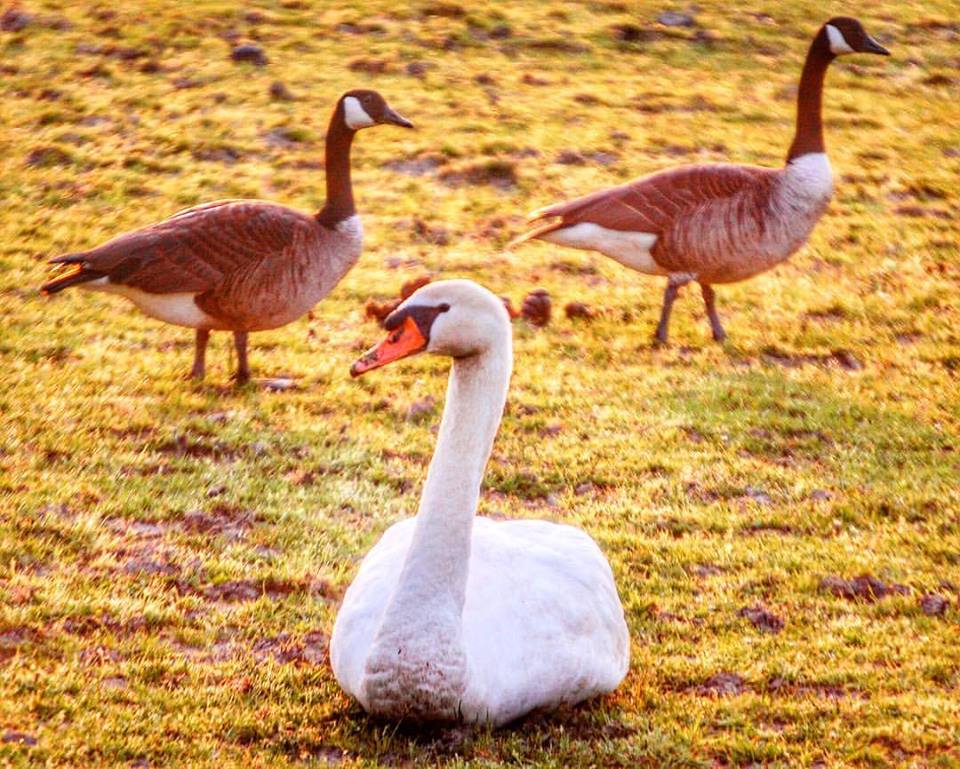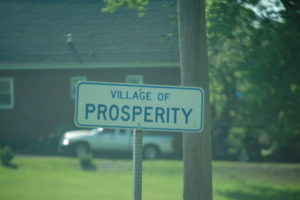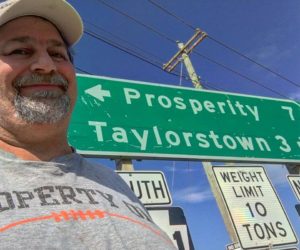 After breakfast, I took another ride to visit the small town of Prosperity, PA. The small unincorporated village is south of Washington, PA on PA Hwy 18.  Obviously, I wanted to add this as another of those uniquely named towns that I like to visit. Prosperity really doesn't look like it's that prosperous of a town, but did have some unique old buildings and of course the Prosperity Post Office! (I have also found Success, Romance and Uncertain, among many others in my travels.)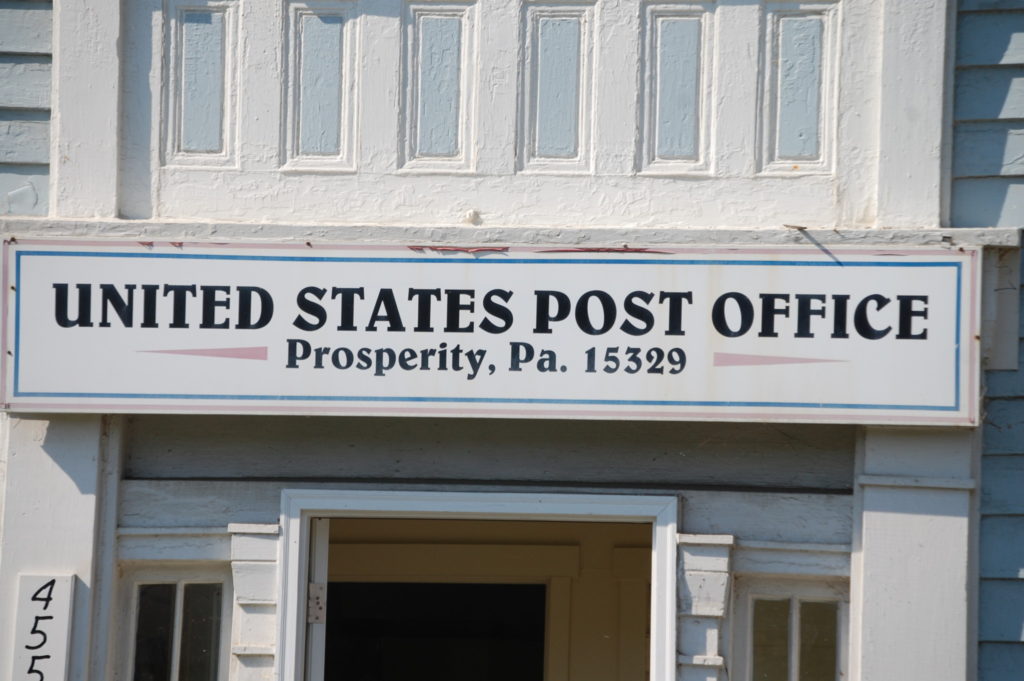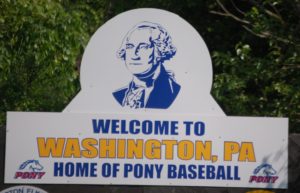 On my way back from Prosperity, I made my way through the city of Washington, PA.  The city is the County Seat of Washington County, which was the first county in the U.S. to be named Washington – done so in 1781.  As the home of the old Washington and Jefferson College (the oldest college west of the Alleghenies), it is definitely a college style town but has some very old charm and many old historical buildings and some unique history.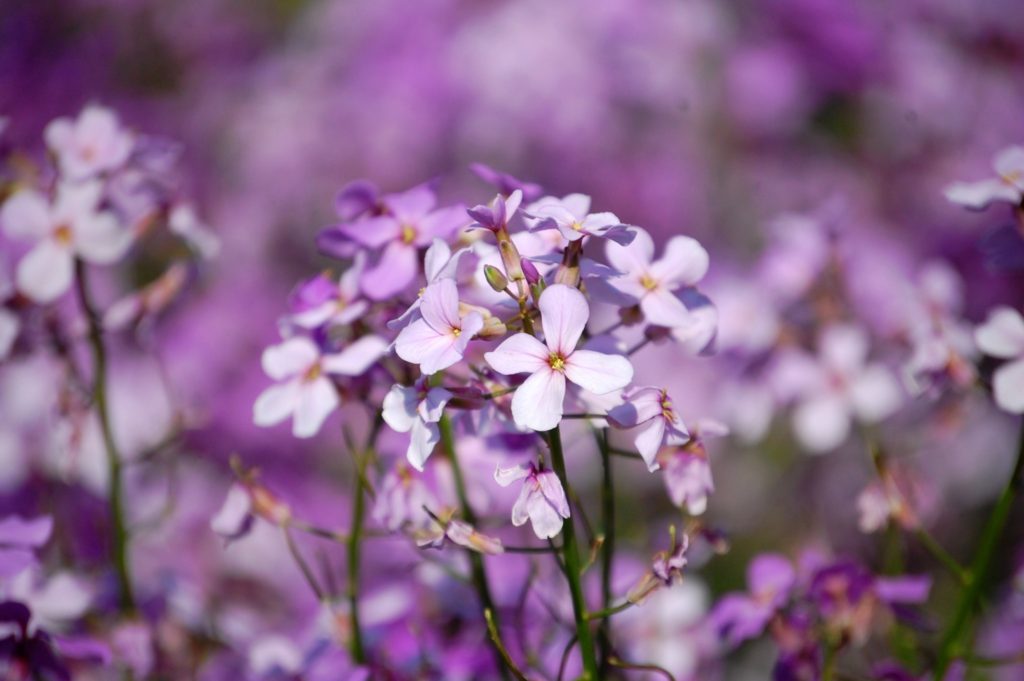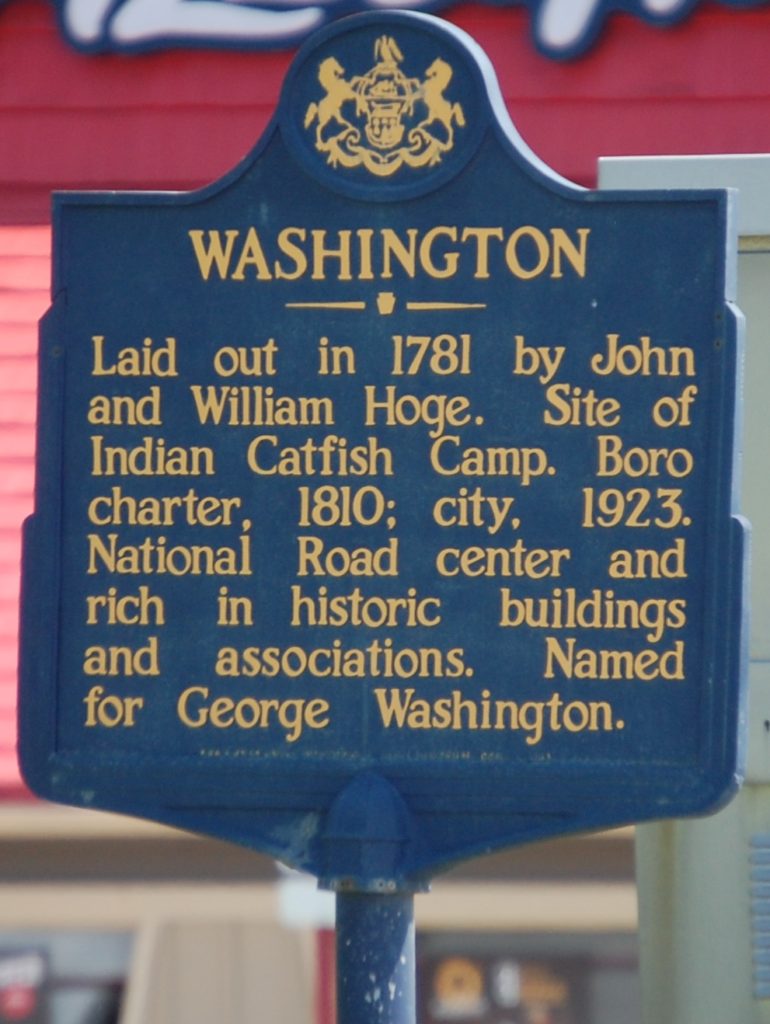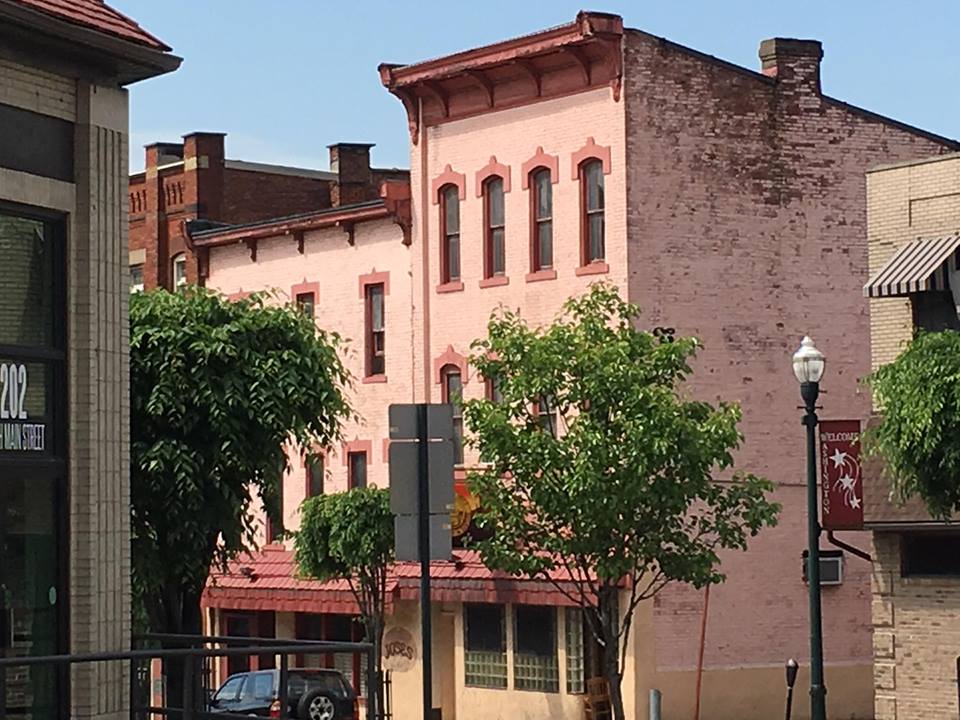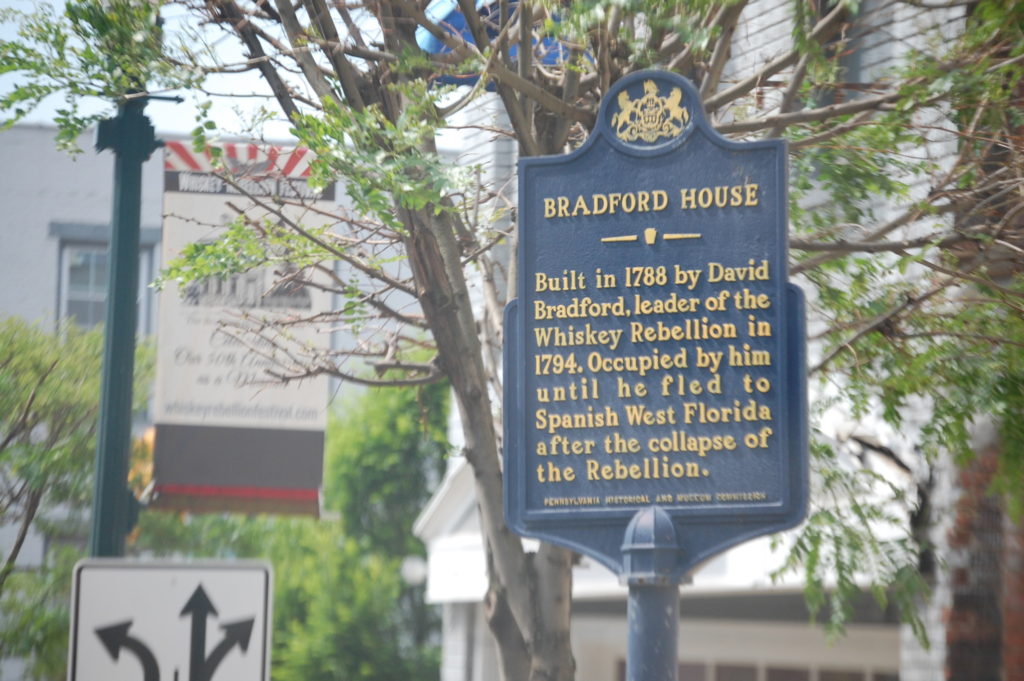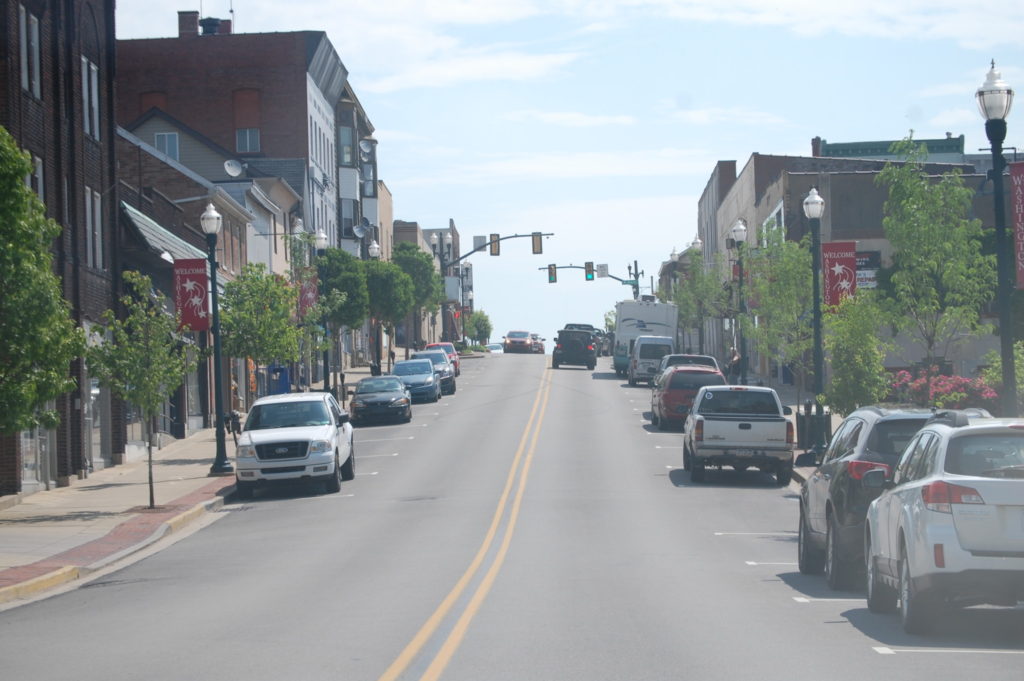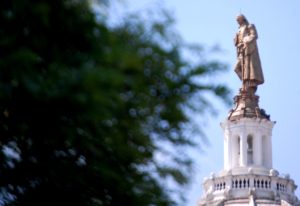 Most impressive about Washington was the amazing looking historic courthouse with a large golden statue of George Washington on top.  This is apparently the fifth version of the county courthouse, with this one being built in 1900.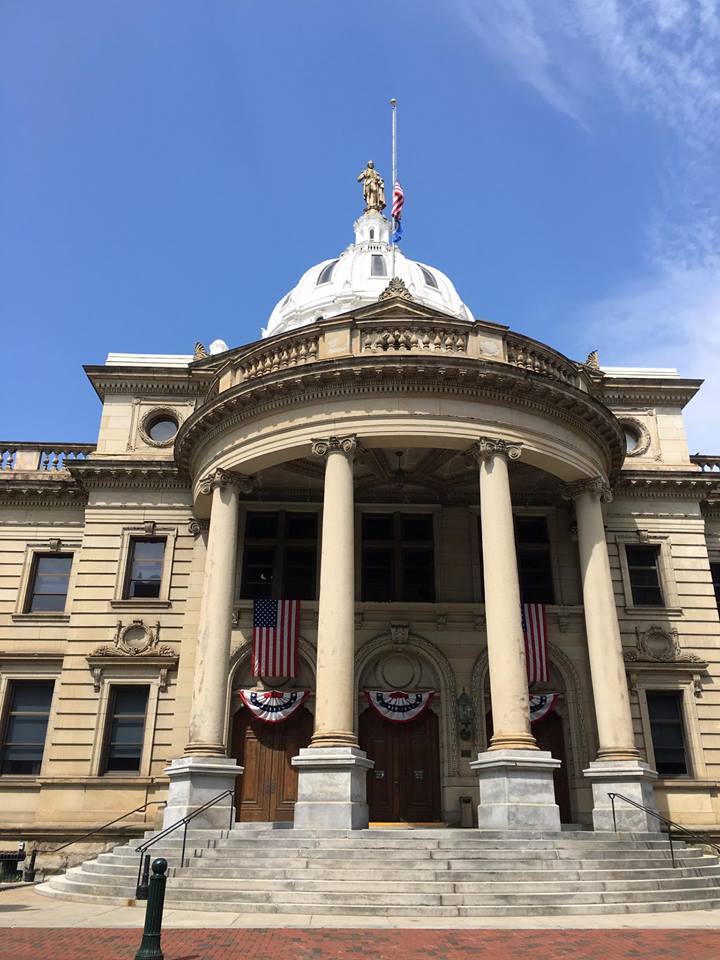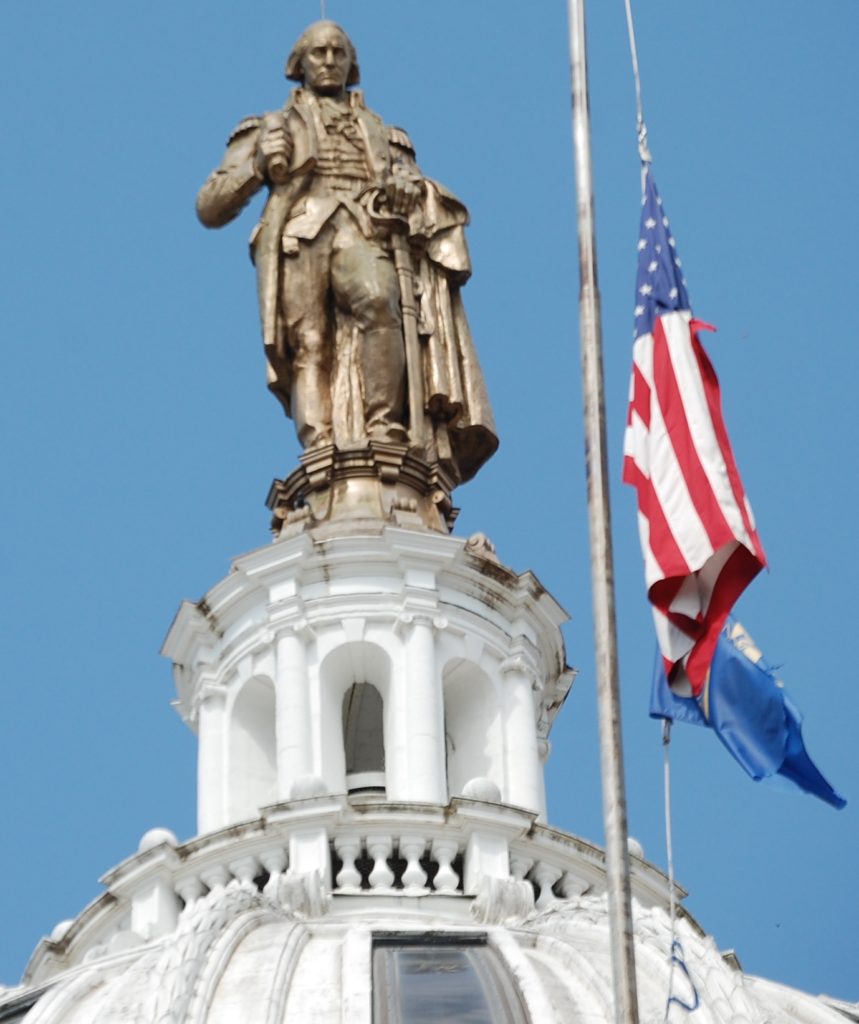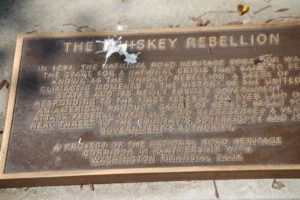 Washington also gained notoriety in 1794 as a result of the Whiskey Rebellion, which was led by David Bradford. The Whiskey Rebellion, also known as the Whiskey Insurrection, was a tax protest in the United States beginning in 1791, during the presidency of George Washington. The so-called "whiskey tax" was the first tax imposed on a domestic product by the newly formed federal government. It became law in 1791, and was intended to generate revenue to help reduce the national debt.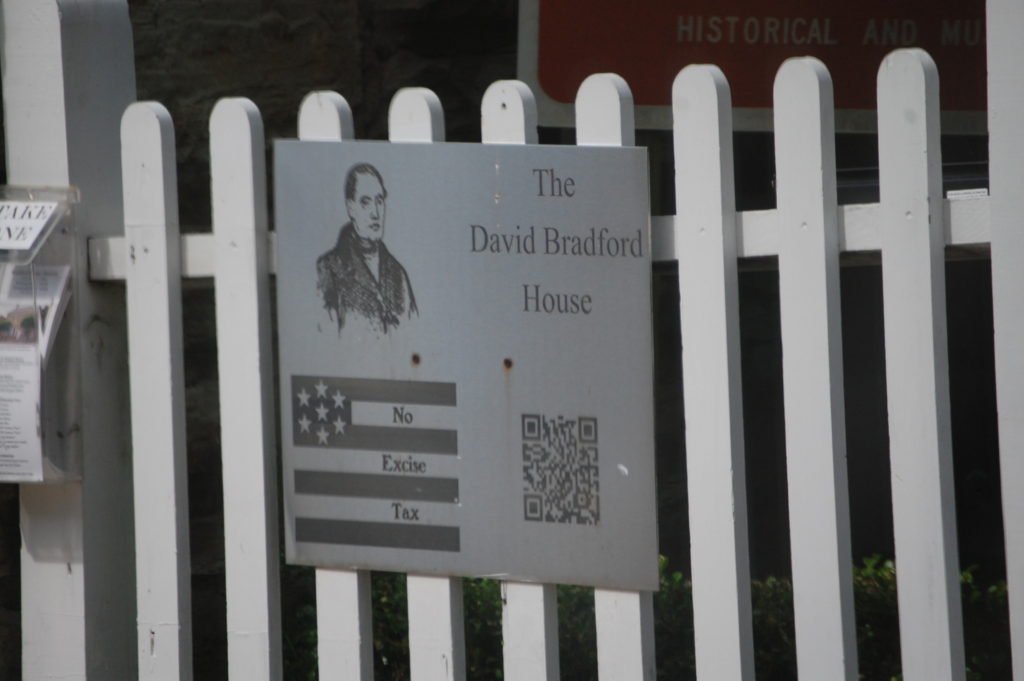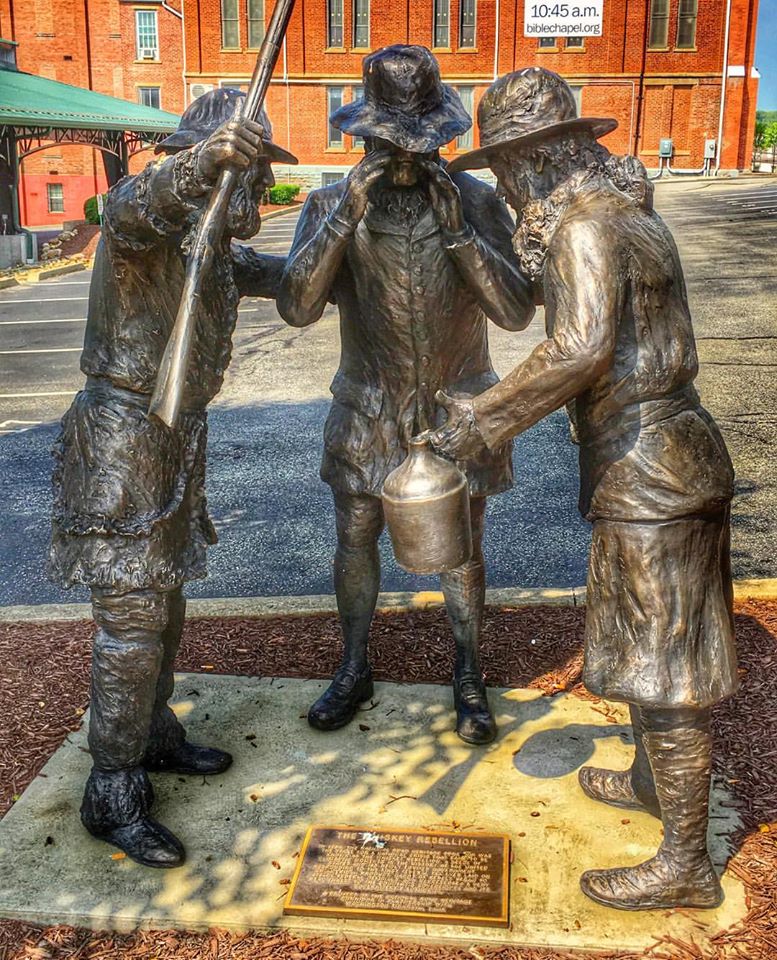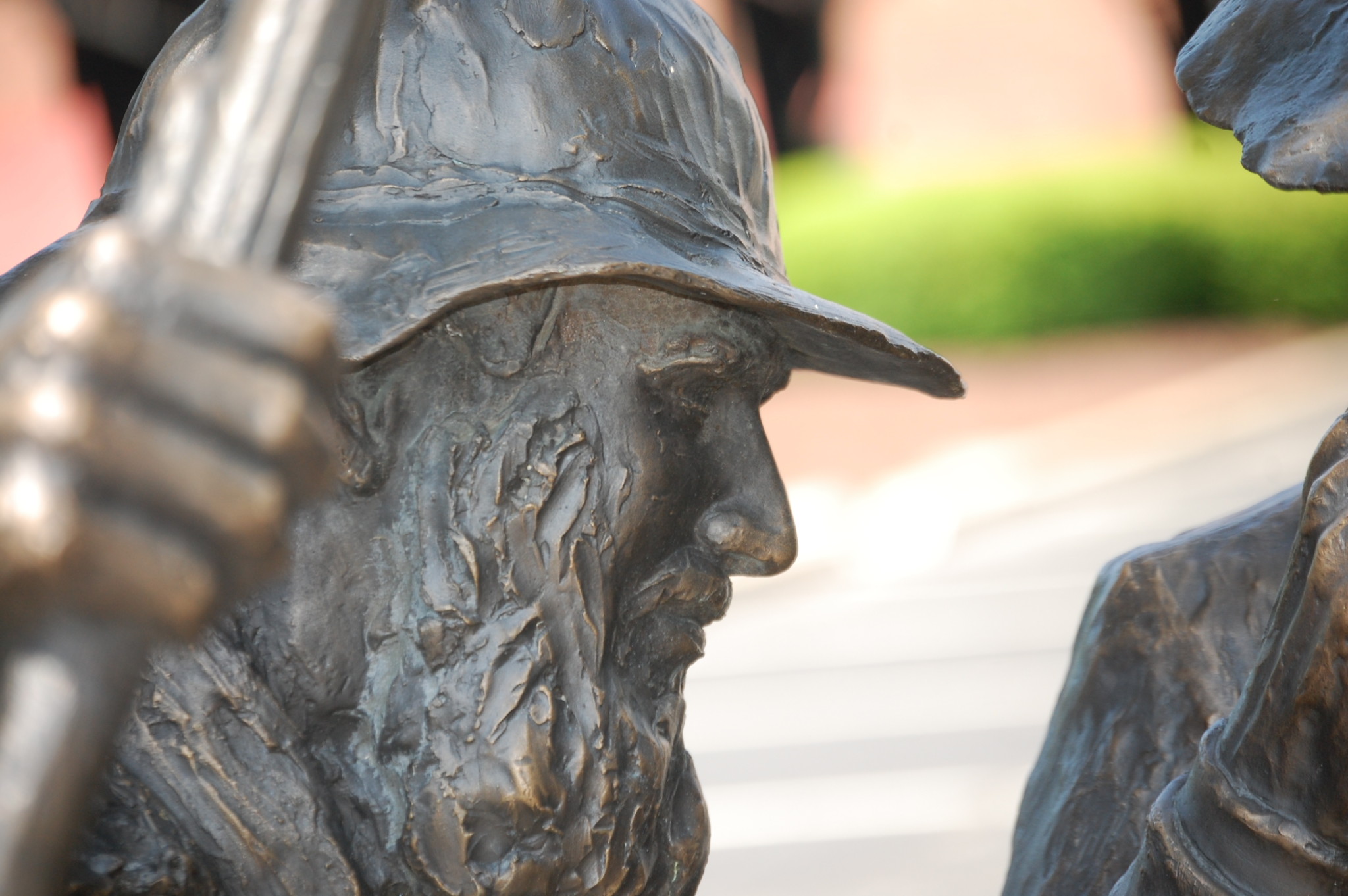 Washington, is also the home of the PONY League, one of the well-known youth baseball and softball organizations that can be found throughout the world.  They have a World Series event every August in Washington.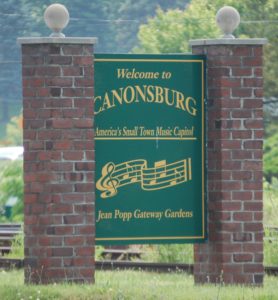 But, I would have to say that the small Borough of Canonsburg actually holds some merit as one of the more interesting places to see in the area.  First off, it was the home to two famed singers from the 1960s – Perry Como and Bobby Vinton.  And the local McDonald's restaurant offers a rare glimpse of them and their lives with an in-restaurant little museum (the second such "Fast Food Museum" I had seen in as many weeks – the other being the Wendy's/Dave Thomas Museum in Dublin, Ohio – see that one HERE).  The museum display includes photos, albums, yearbooks, clothing and instruments, as well as the statues.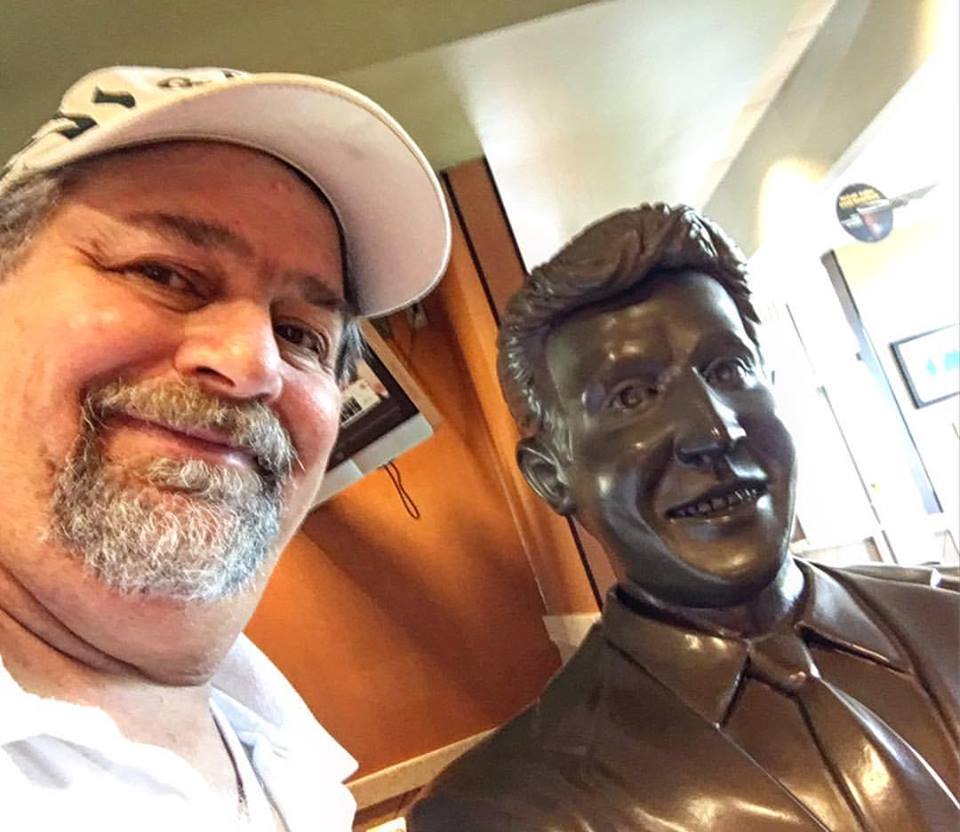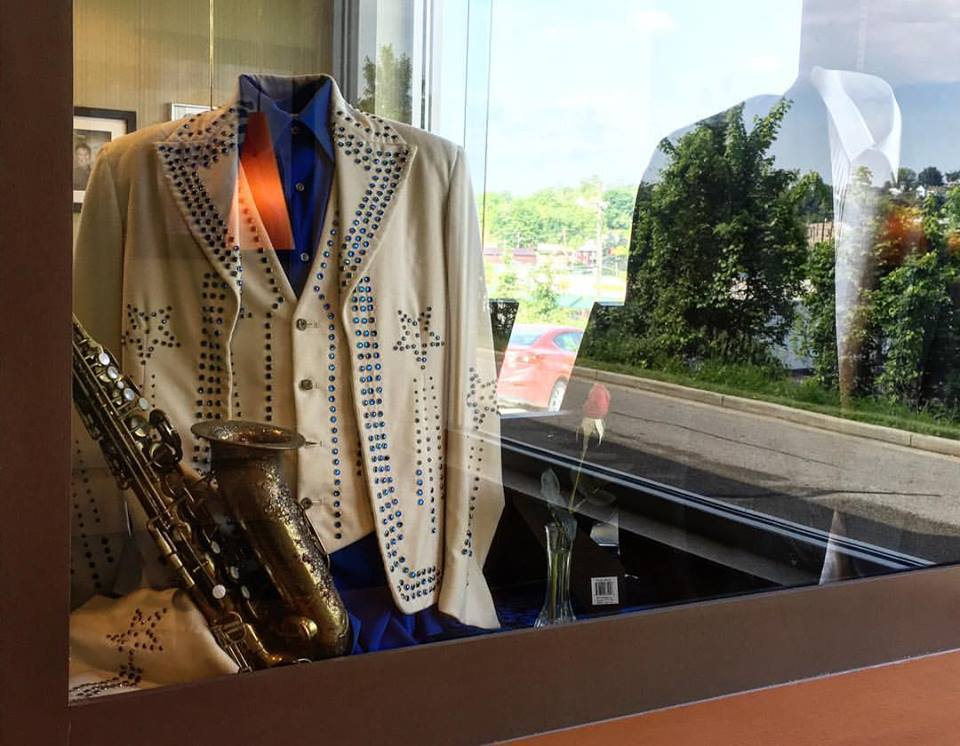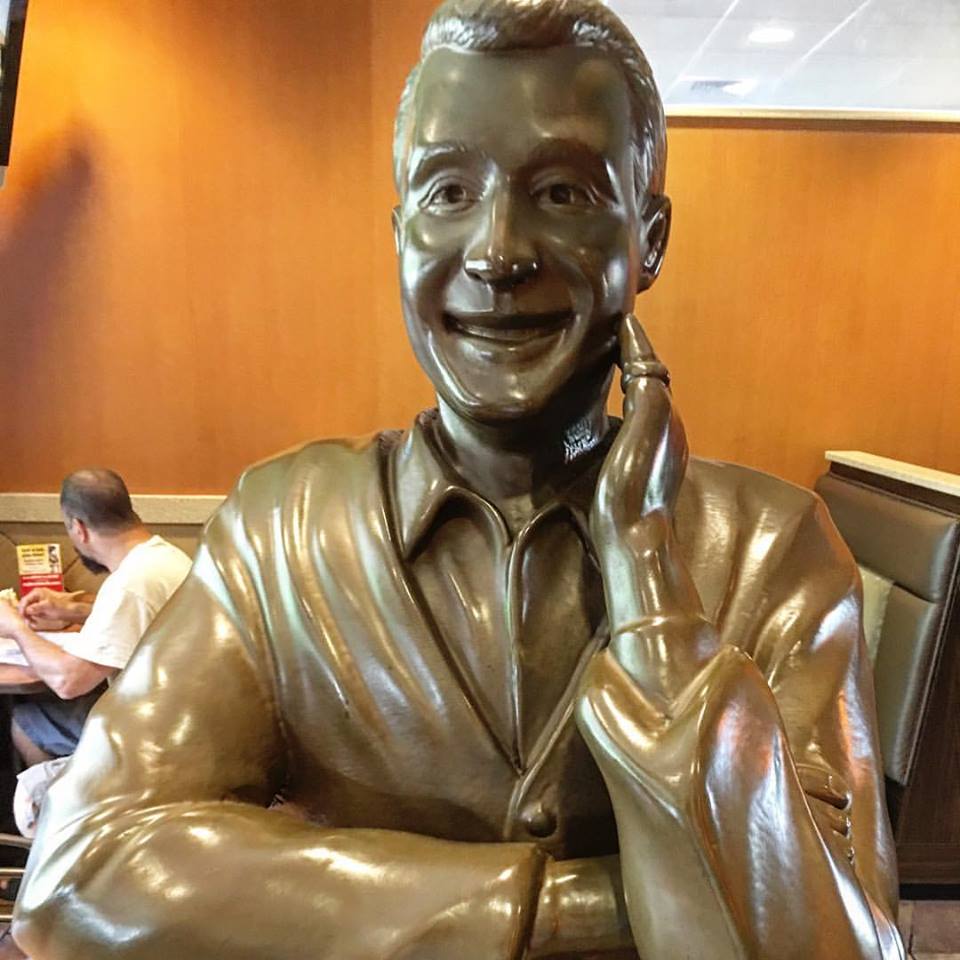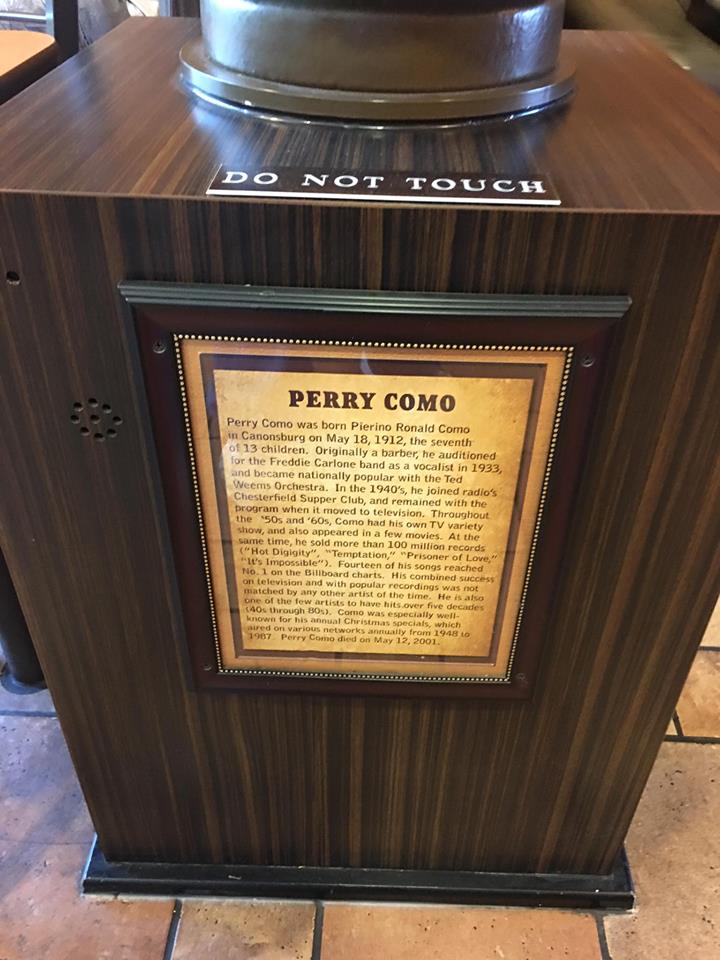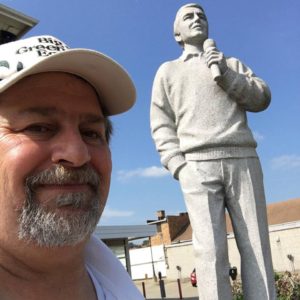 And then down the road from the McDonald's is another statue honoring Perry Como.  It is located in front of the bourough offices.
The statue of Como was unveiled in May 1999 and the city pipes his music 12 hours a day. (I must have missed it the day we were there).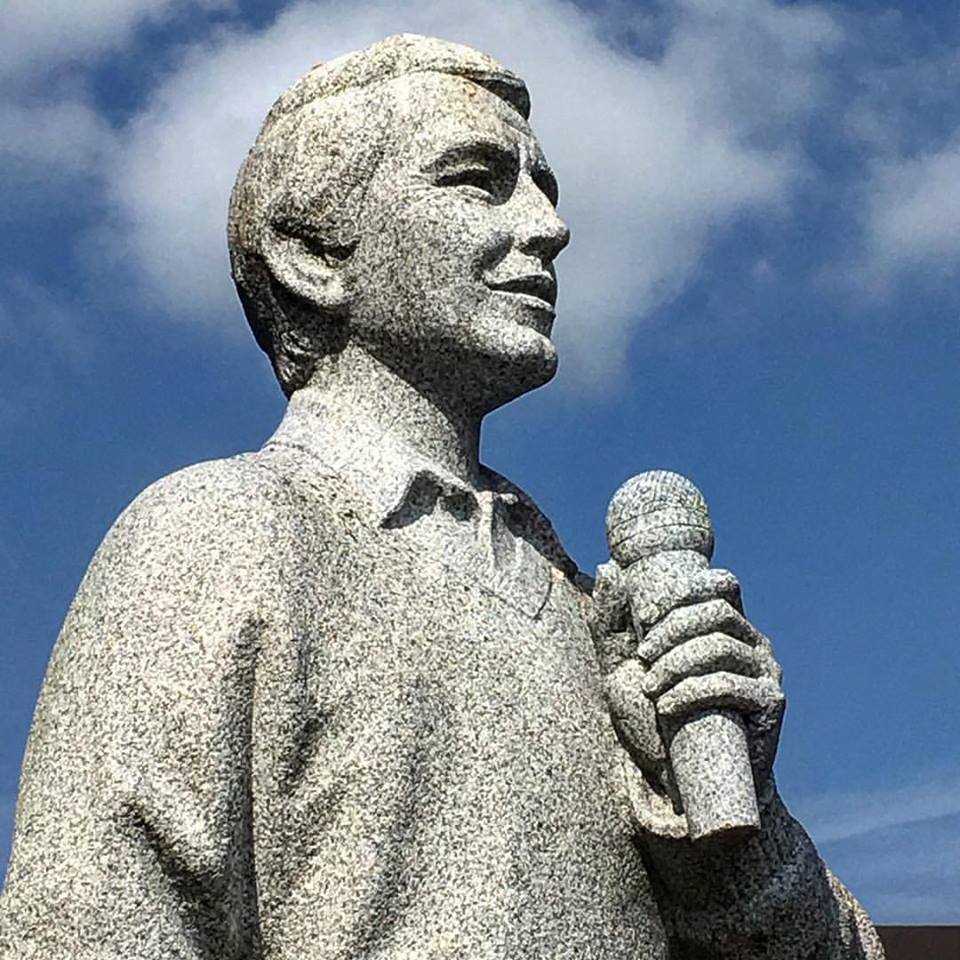 A couple of historic pieces are also in the Canonsburg downtown area.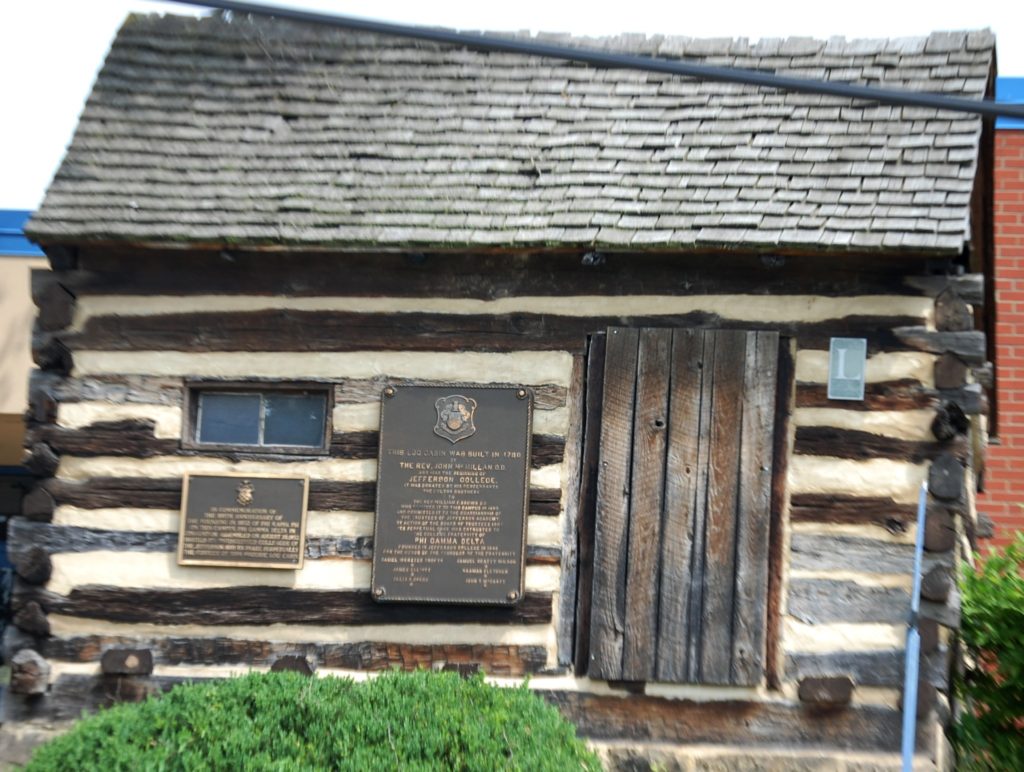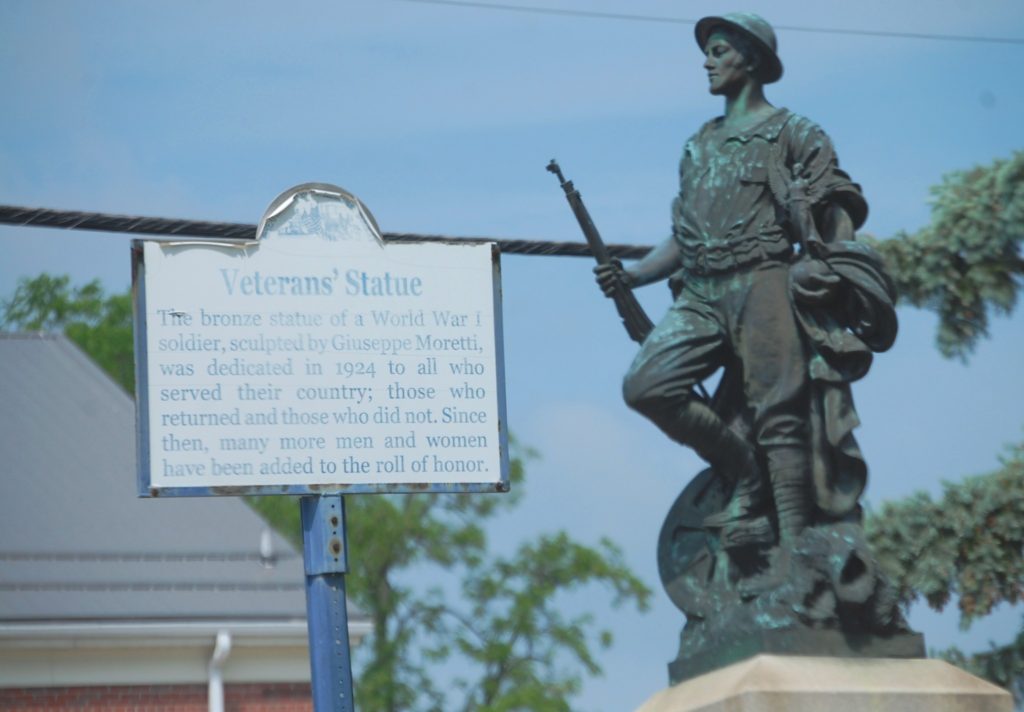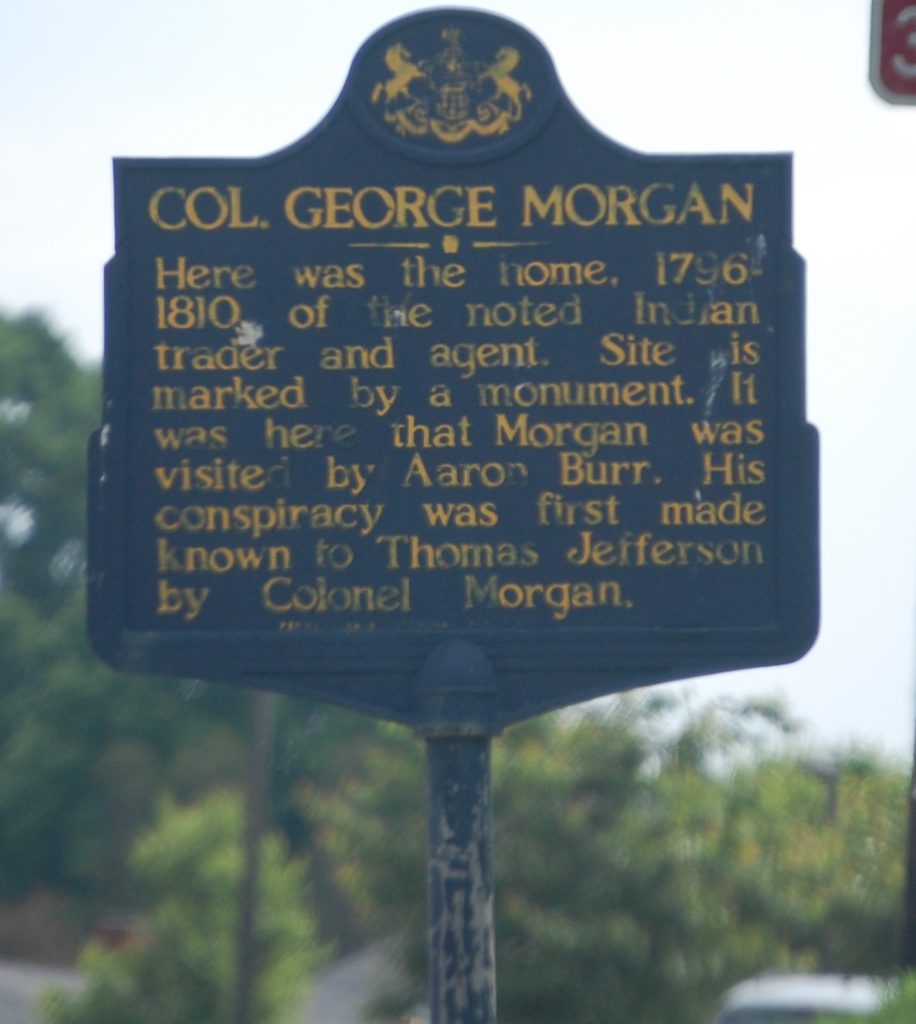 Canonsburg is also home to one of the quirky and iconic Turtle Twist Ice Cream Shop, shaped like an ice cream cone. The Ice Cream Shaped building was originally created by Twistee Treat Ice Cream out of Florida. The buildings are 28 feet tall and 20 feet wide and made of fiberglass.  The original Twistee Treat company went out of business in 1990, but a new company was formed in 1996.  Turtle Twist is a former Twistee Treat building.  Their building was previously installed in 1992 at an amusement park in Lakewood, NY in 1992. It was then purchased and reassembled in Canonsburg in 2004.  I have only seen one other of these in my travels (see M&M Twistee Treat in E. Peoria, IL)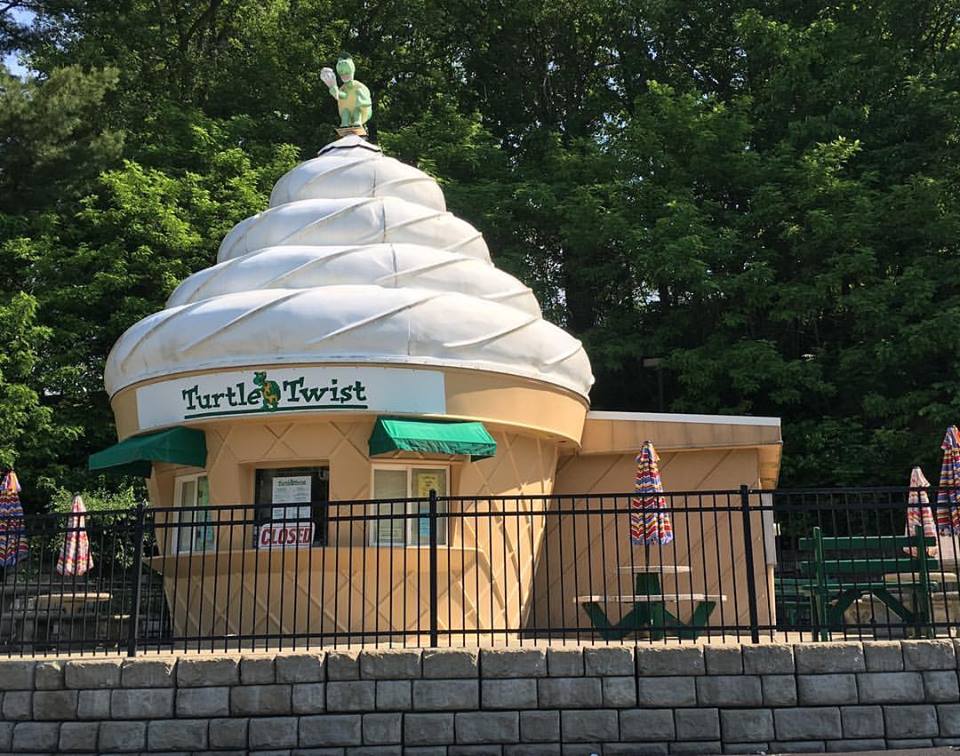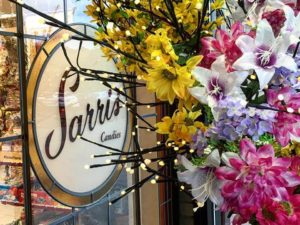 Speaking of Ice Cream, there is another well known place in Canonsburg known for its ice cream and as well as its chocolate and chocolate art work. The Sarris Candies Factory and Ice Cream Parlour covers an area the size of a full city block, and carries over 100 yards of chocolate, penny candy, ice cream and life-like plush toys. Not sure what it is about Pennsylvania and chocolate.  In other visits I have seen the huge Hershey's facility in Hershey, PA and also Daffin's Chocolate in Sharon, PA, known for its huge chocolate sculptures (see my post about Hershey HERE and my Daffin's post HERE) . Both Daffin's and Sarris claim to have the world's largest candy stores. Sarris does also lay claim to an amazing 2600 pound Chocolate Castle (Daffin's has a 400 pound chocolate turtle in their Chocolate Kingdom).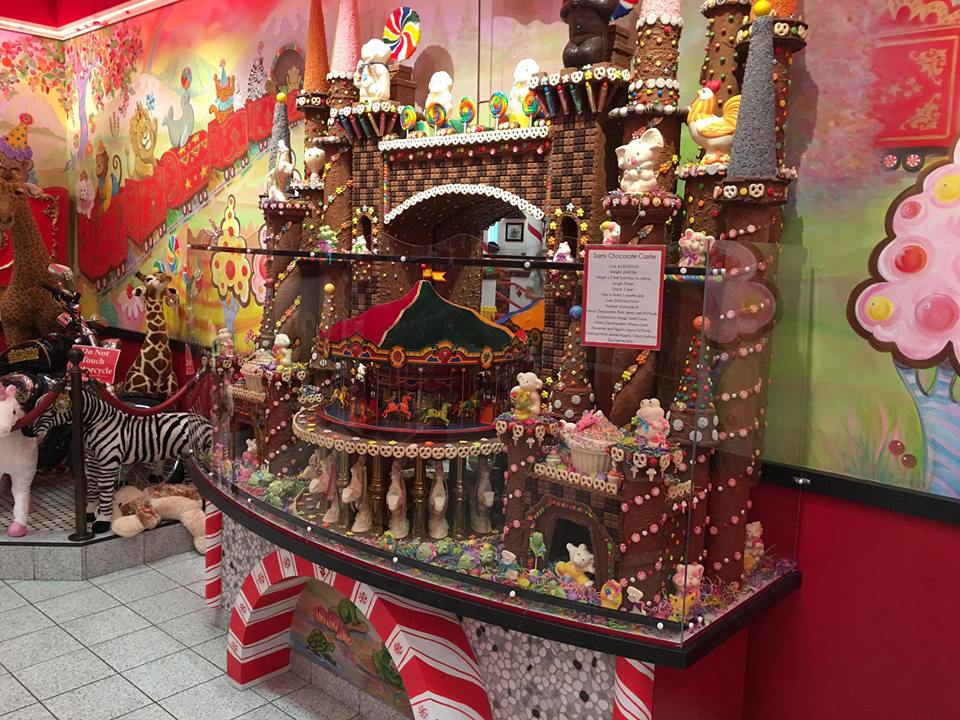 Some of the facts that Sarris notes about their castle:
Cost $130,000
Weighs 2600 pounds
It is 12 feet tall from floor to ceiling
It is 8 feet long and 3 feet long
It took 8 people three months and 2000 man hours to create
The whole confection room is also surrounded by 65 feet of beautiful hand-painted wall murals depicting a circus train ride through Candyland.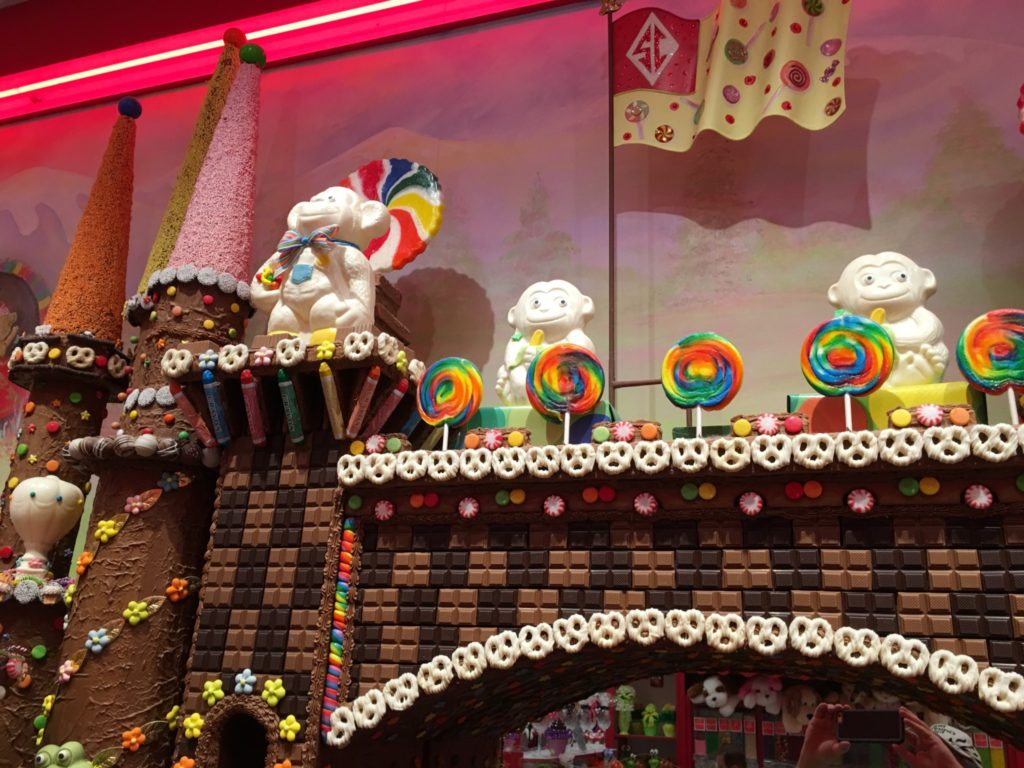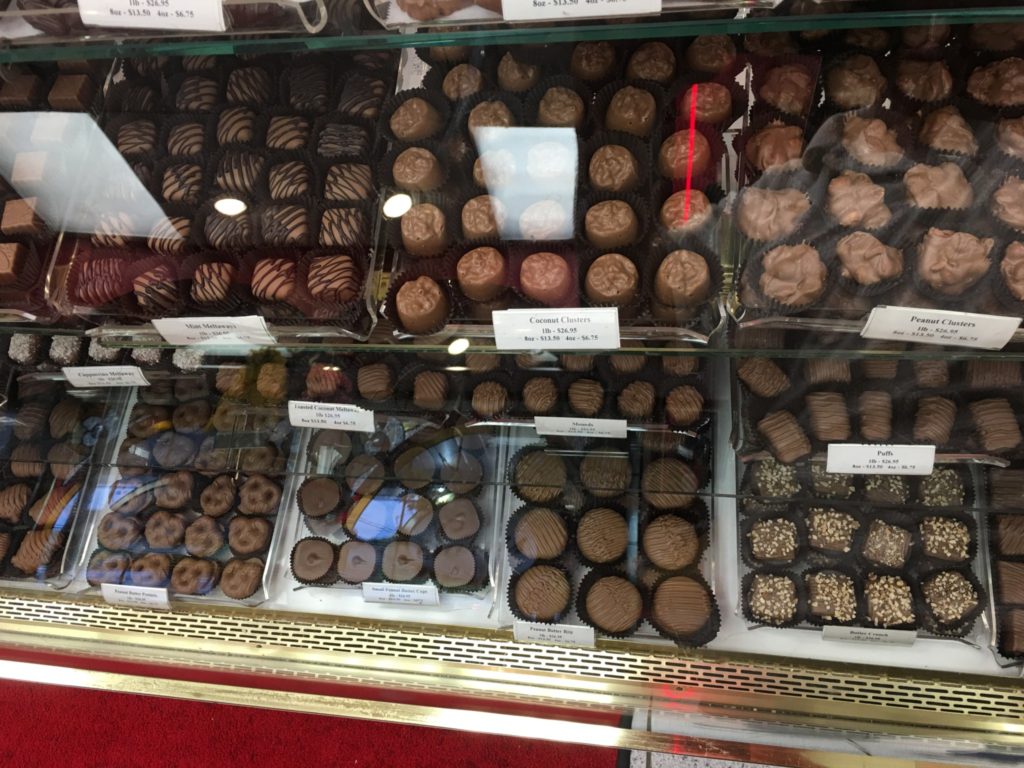 The shop has tons of candy products, massive plush toys including some life size ones and then there is the amazing Ice Cream shop.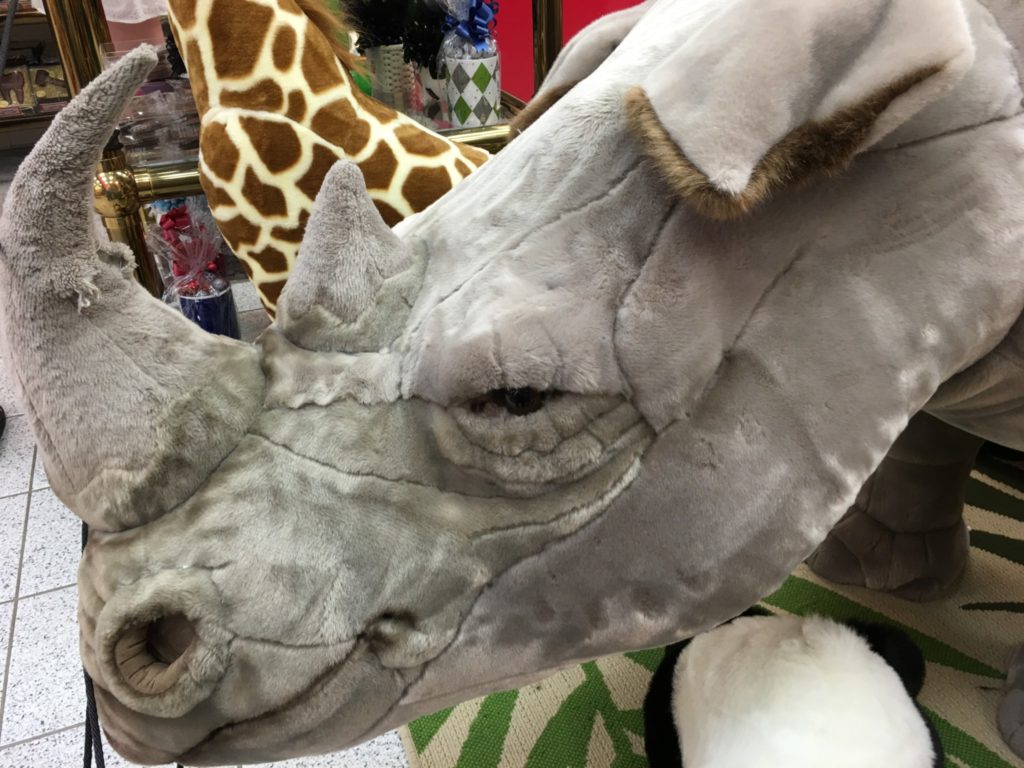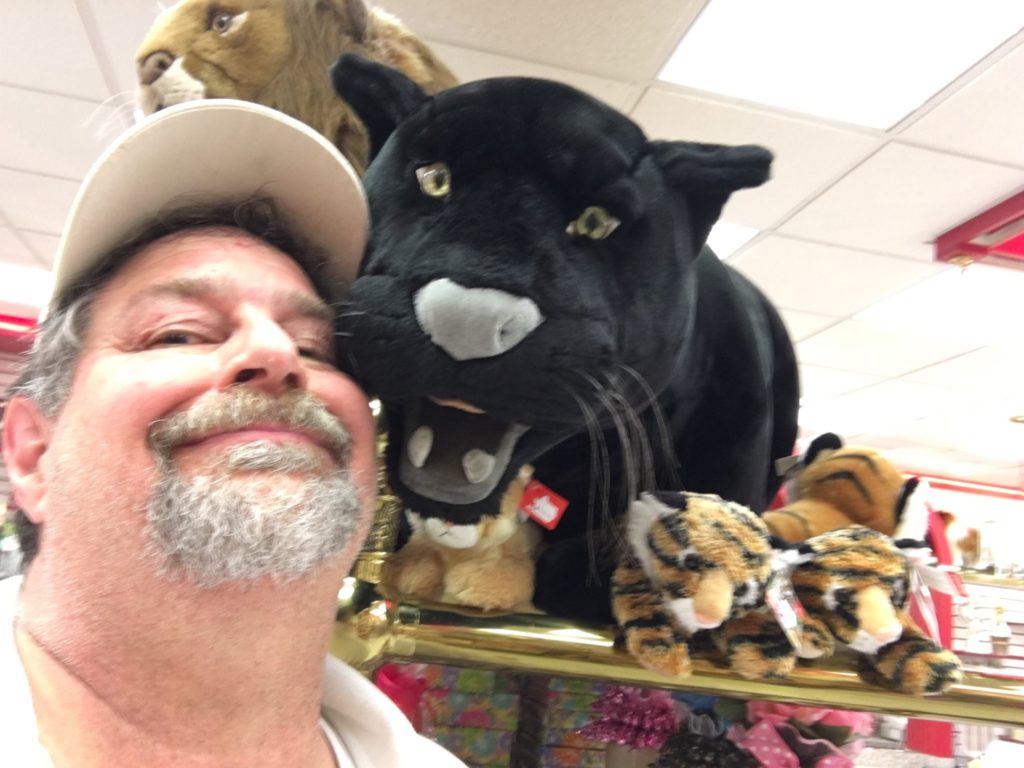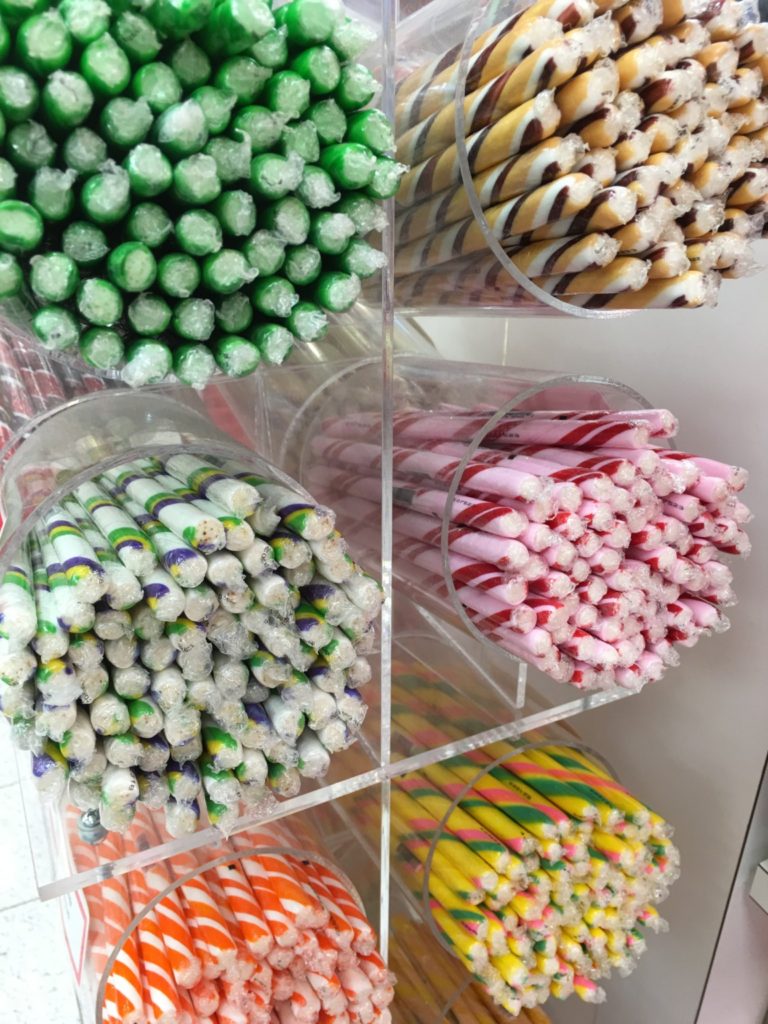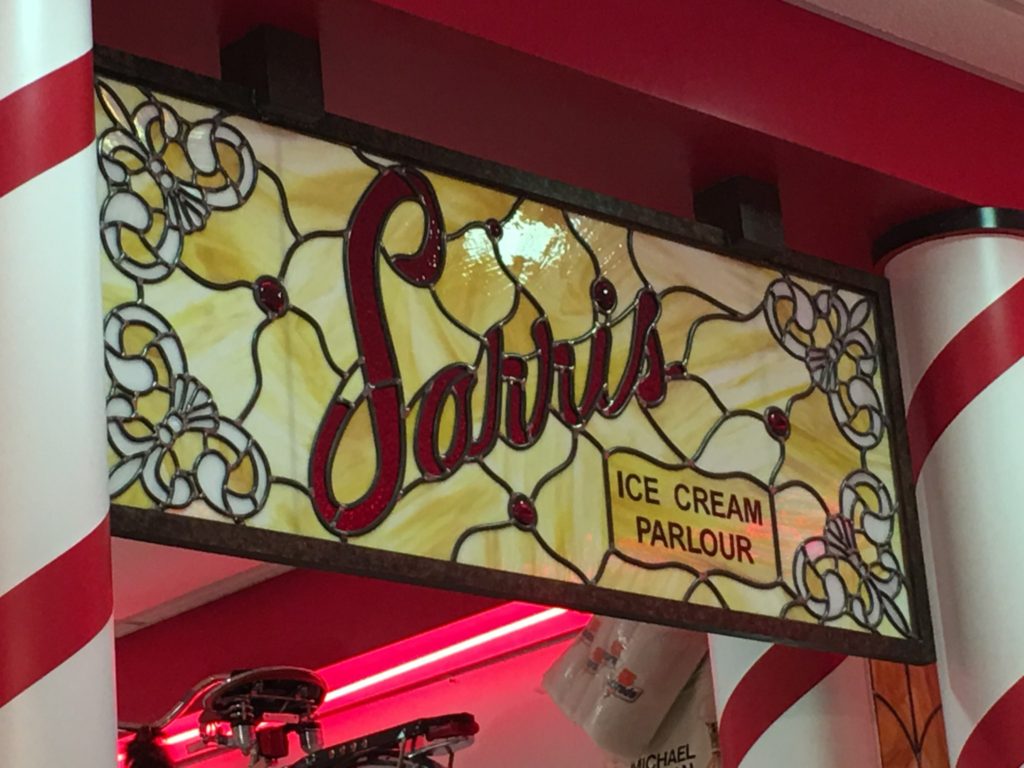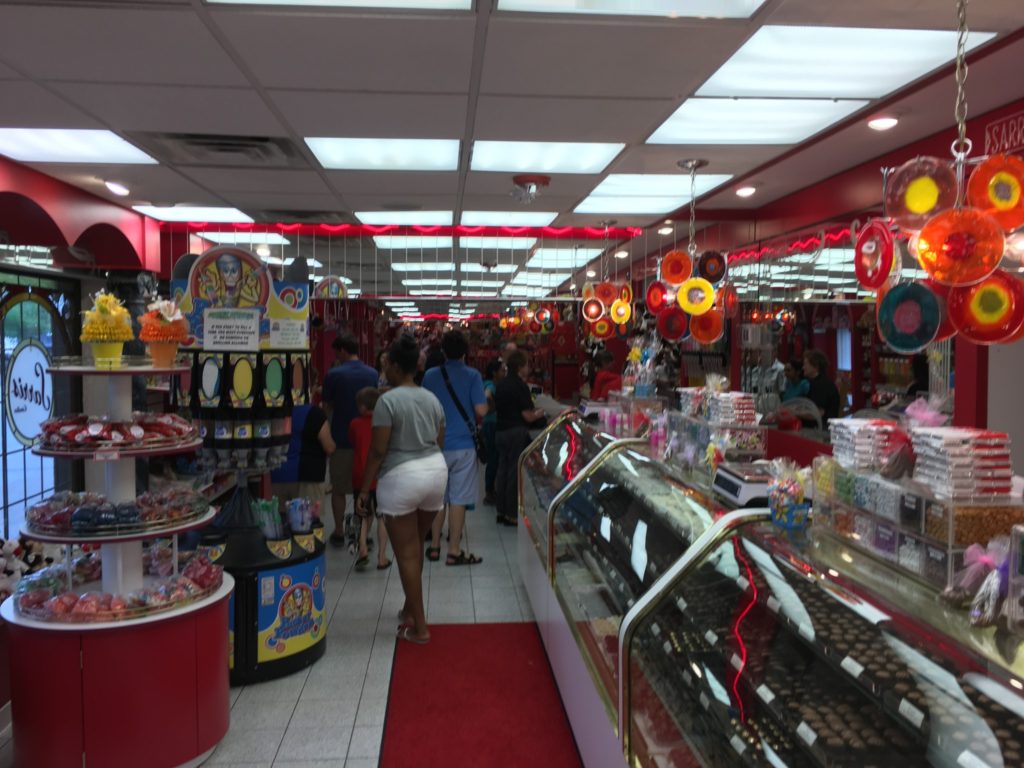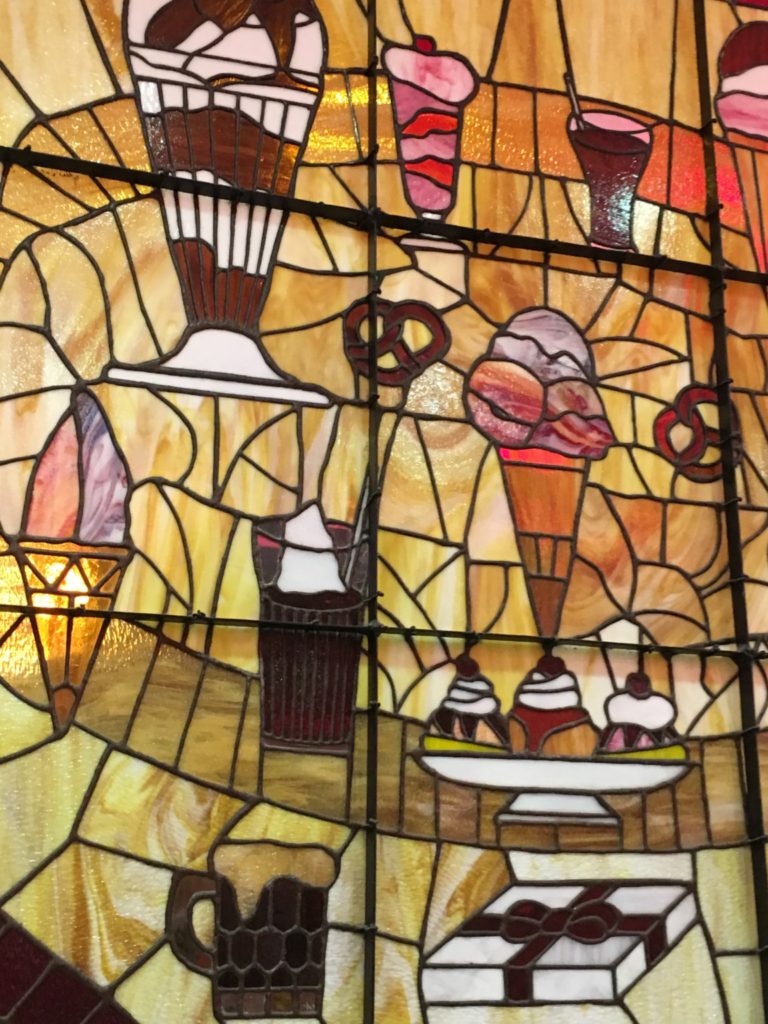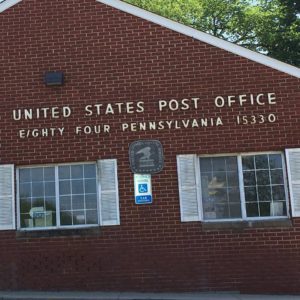 Finally, some mention of a couple more places nearby that I visited.  Not too many towns are named with a number, but Eighty Four, PA is one of the few numbered towns.  There are a number of stories surrounding the name, but the town was actually founded in 1884 and the Post Office sought the name of Smithville, but it was already taken. So, apparently, the Postmaster H.F. Weir asked the post office be named after the year founded.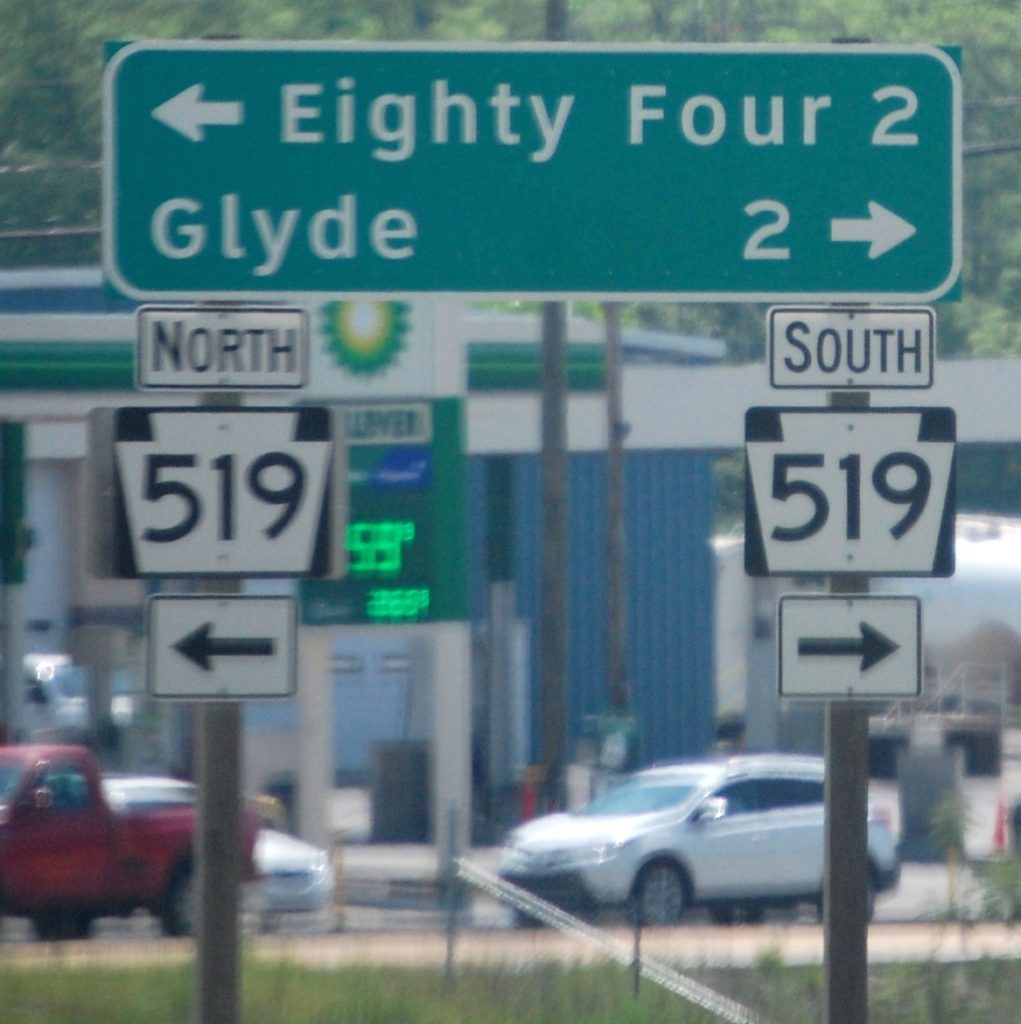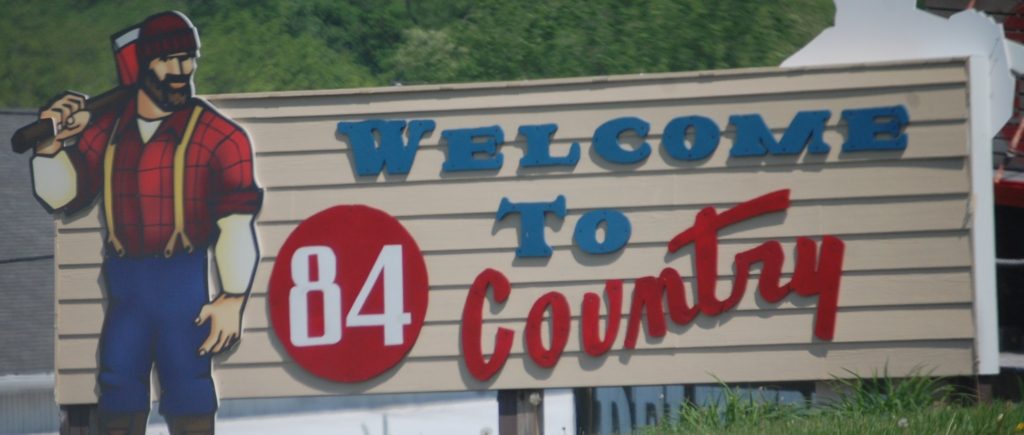 In 1957 a lumber company was created in town and was named 84 Lumber.  It has grown dramatically with more than 250 stores, component manufacturing plants, custom door shops, custom millwork shops, and engineered wood products (EWP) centers in 30 states, representing the top 130 markets in the US.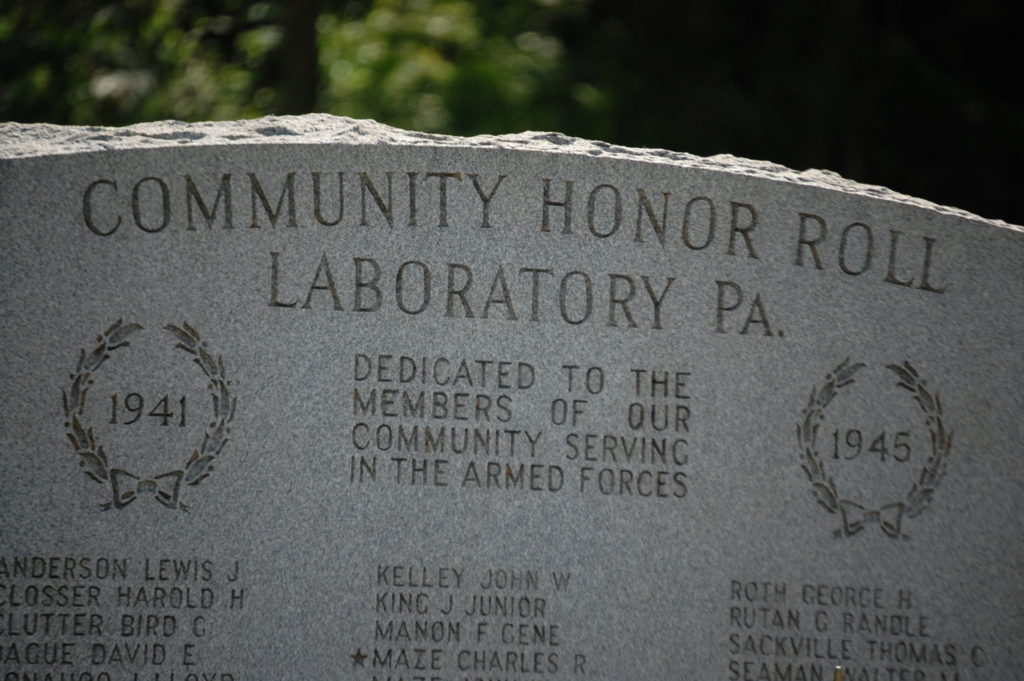 Not too far from Washington is a place called Laboratory, PA, yet another strange name. But I also noticed an historic plaque with the name of Pancake. But there was already another Pancake in Pennsylvania. Some internet research warranted the following explanation (found on Jim's Journey Website HERE):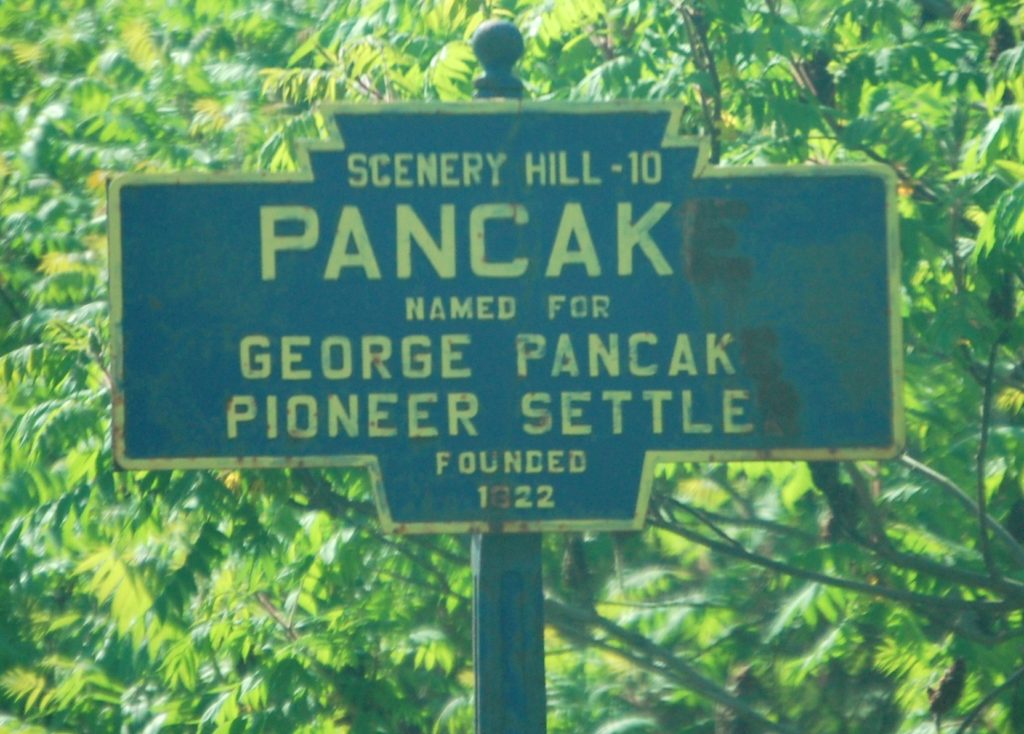 Earle Forrest wrote about this area in his 1926 History of Washington County, Pennsylvania in the chapter on South Strabane Township. He discusses first George Pancake, then Jonathan Martin and adds this paragraph:
"About thirty years ago the late Dr. Byron Clark, who resided near the end of East Maiden Street, Washington, established a chemical laboratory for the manufacture of patent medicine, which he sold throughout the country. He had a post office established and named the place Laboratory, by which it is still known, although the original name of Pancake still sticks.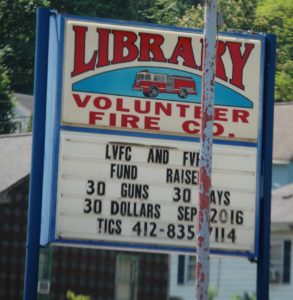 And finally, there was the Library Volunteer Fire Company in South Park, PA, near Washington.  How did it get that name?? The Library Volunteer Fire Company was organized in October 1939 and was comprised of 21 firefighters and one truck housed at the corner of Brownsville and Library Road. Presently, the company is located at 6581 Library Road in South Park Township.
My next post will cover some of our visit to Pittsburgh