What is April A to Z?
Every April, bloggers from all over the world participate in the April A to Z blog challenge, and you can too. It's a lot of fun and it's a great way to meet other bloggers. To play along, all you do is make a blog post for each letter of the alphabet during April, then visit as many other bloggers as you can.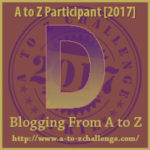 Road trips would never be the same without the opportunity to stop at local diners, dives and drive-ins (OK…I gotta give credit to Guy Fieri). Food is such an important part of a road trip. Obviously, no matter where one drives they always come across the chain shops like McDonald's, Wendy's, KFC, etc. With those places, the food you get is always the same.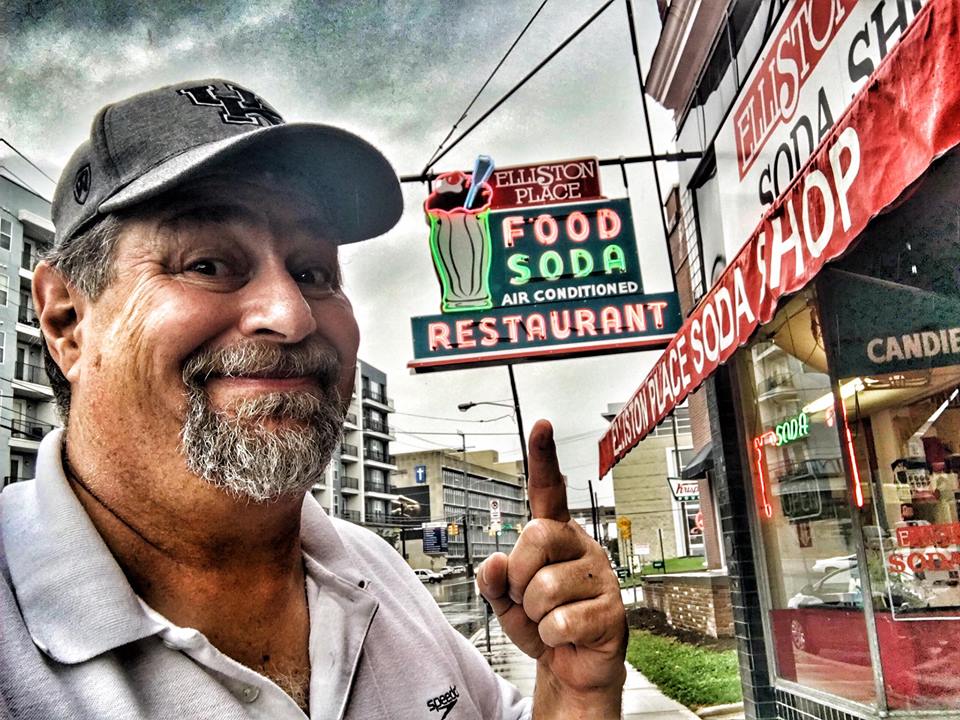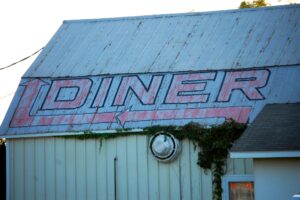 But, for me, the real joy is stopping at a local Mom and Pop shop or local Drive-In and trying out the fare. Someplace well known in that little town or region, but maybe not known anywhere else.
My good friend, singer/songwriter/storyteller/artist Antsy McClain did a song a few years ago called "Mom and Pop Don't Work Here No More" in respect for these places that are quickly becoming a dying breed.  (see the video)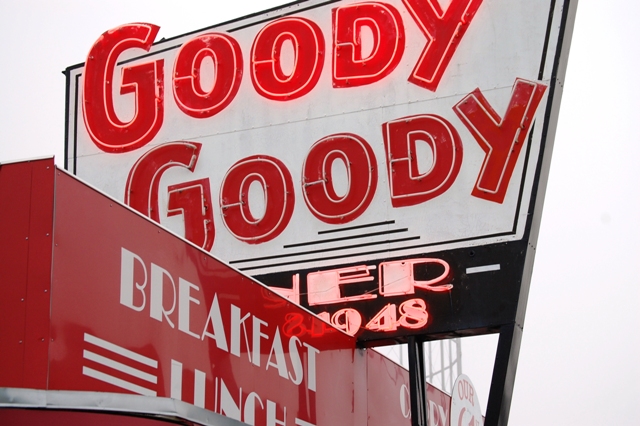 "There used to be more flavor in this country that I roam
I feel like I'm a stranger, no place to call my home
I can eat the same cheeseburger from New Mexico to Main
The same darn cup of coffee, just to link in someone's chain
No, mom-and-pop don't work here no more"
Antsy McClain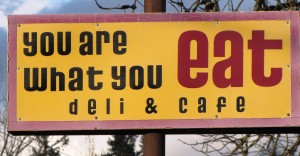 So, when I am on the road I really make an effort to find the local places to eat and I have found many of them across this wonderful country of ours. For example, there is "Cozy Drive-In" in Springfield, IL which supposedly is famous because of its creation of the corndog.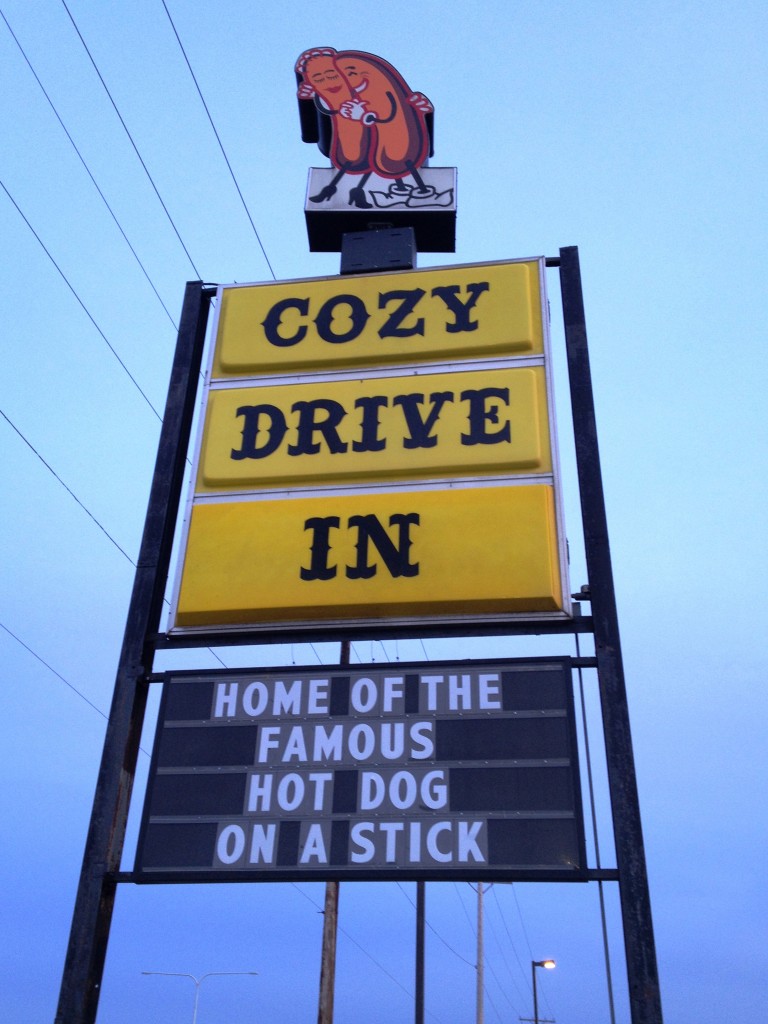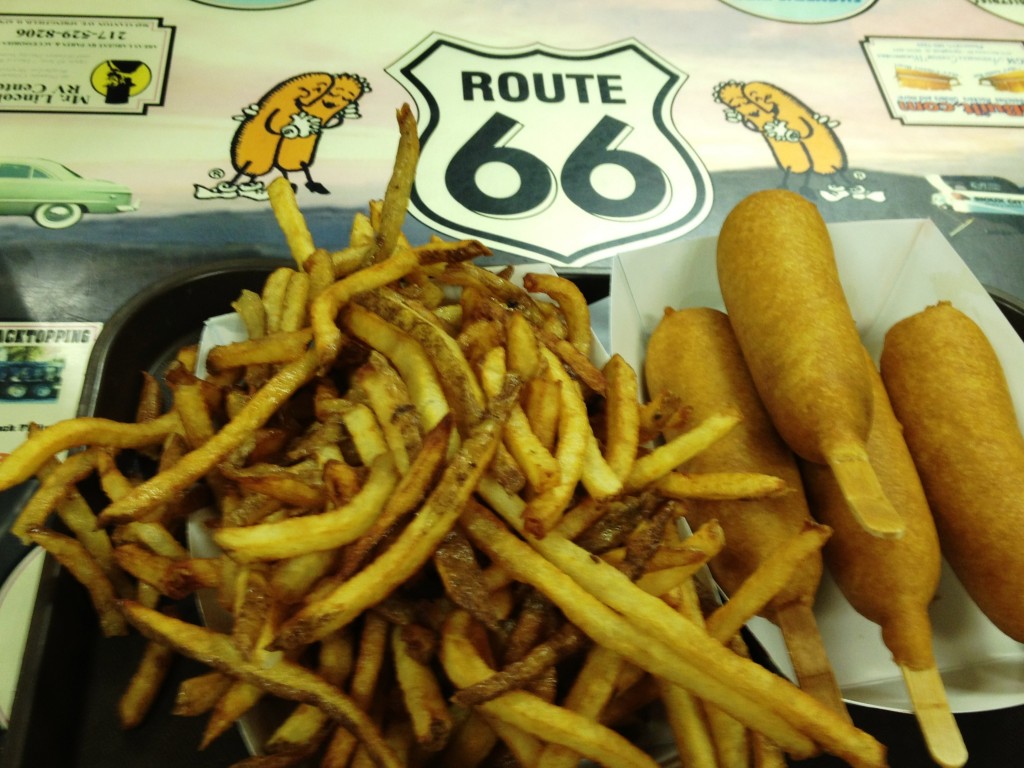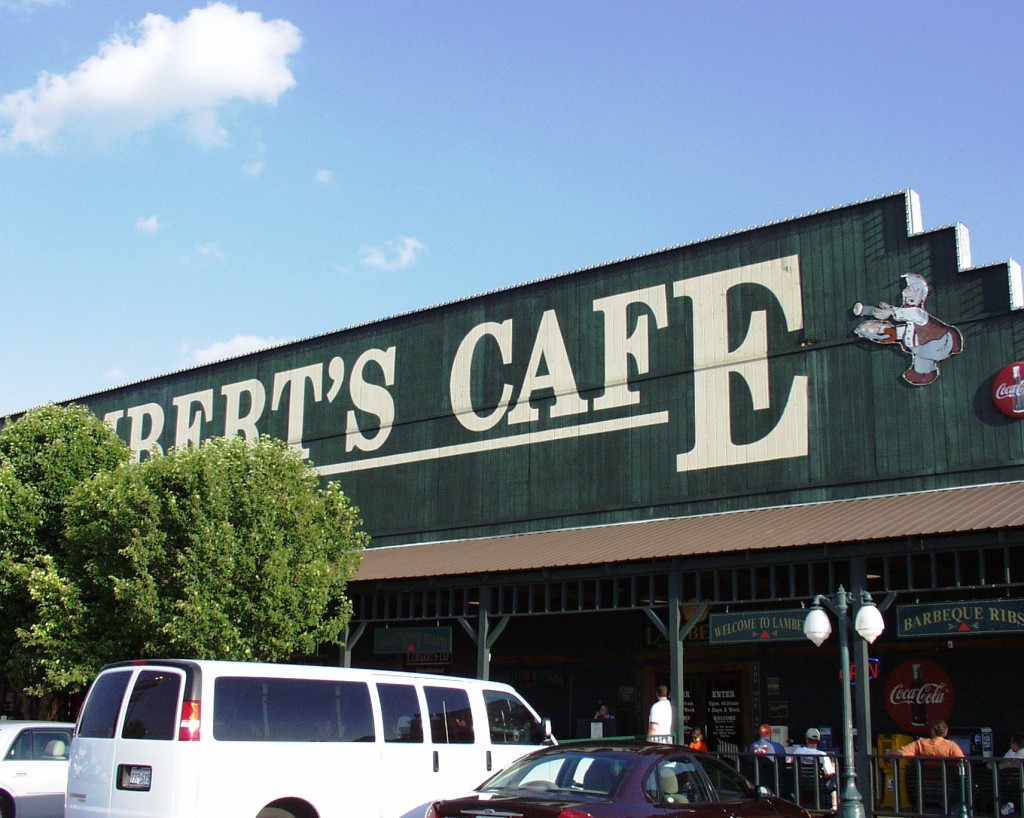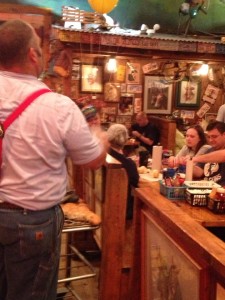 Then there's the place in Missouri called Lambert's Cafe that is famous for its "Throwed Rolls." Or how about the diner outside of Natchez, Mississippi that looks like an old 1930s black woman servant on the outside and service homemade sandwiches on homemade bread with deserts of homemade pie and cake? And how can I forget "Hillbilly Hotdog" in West Virginia or the unique burger joint called Fat Smitty's that is plastered with dollar bills in Washington. And what about The Shack Burger Resort in Cypress, Texas?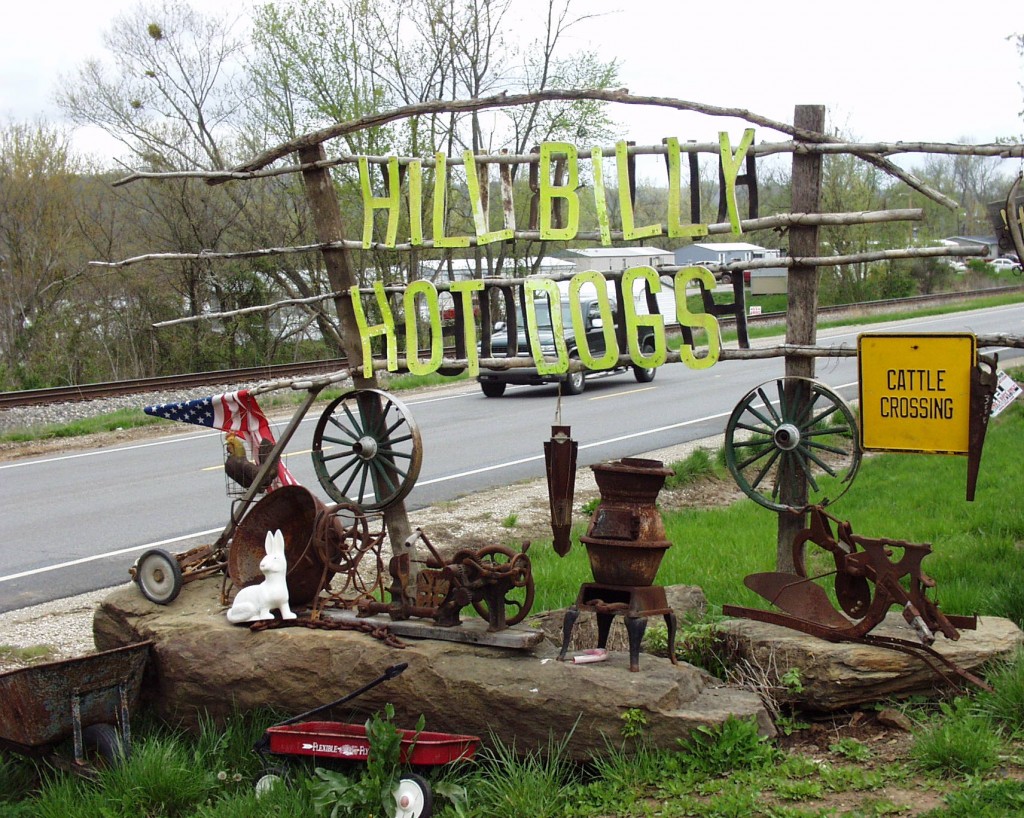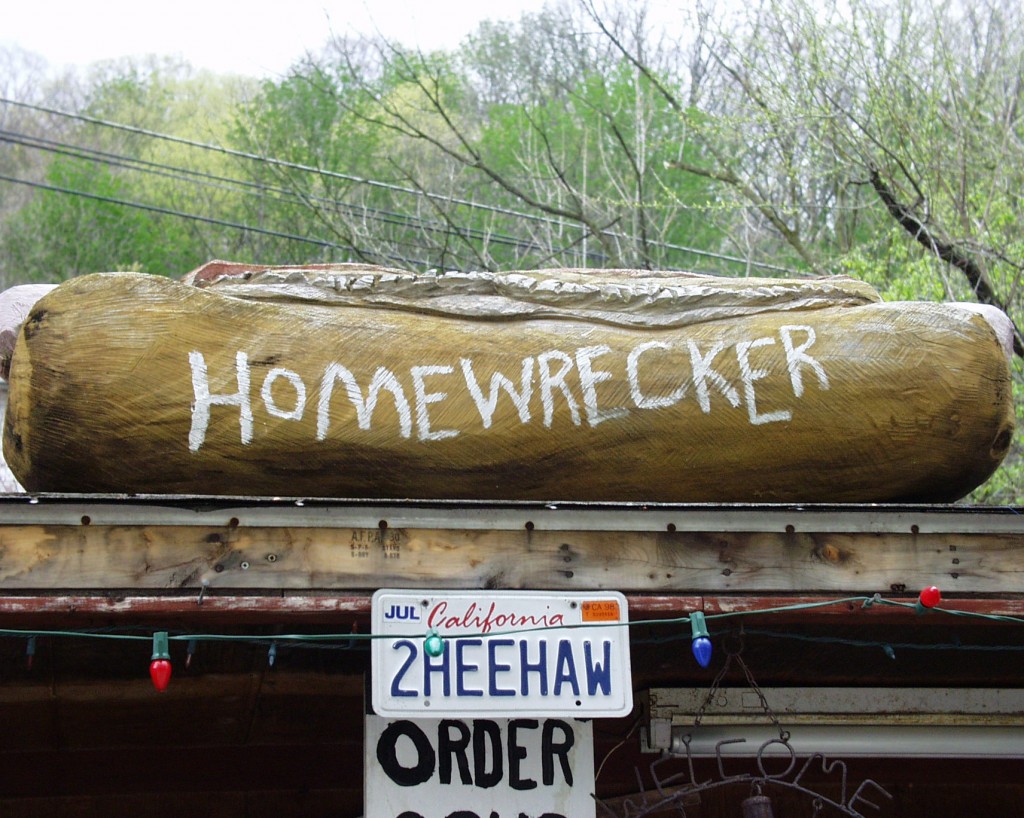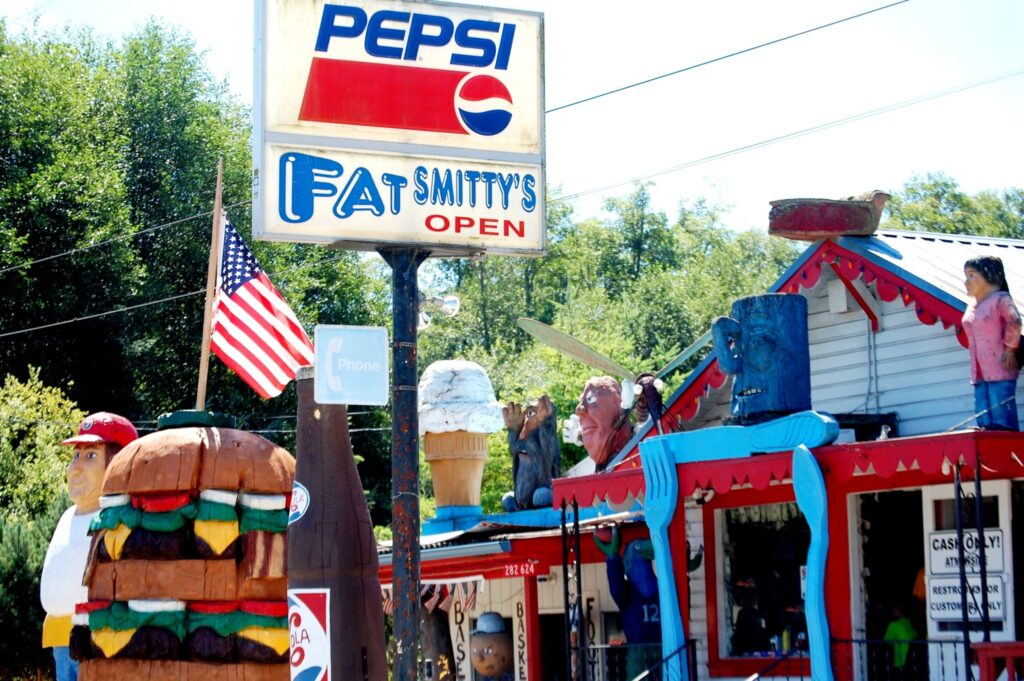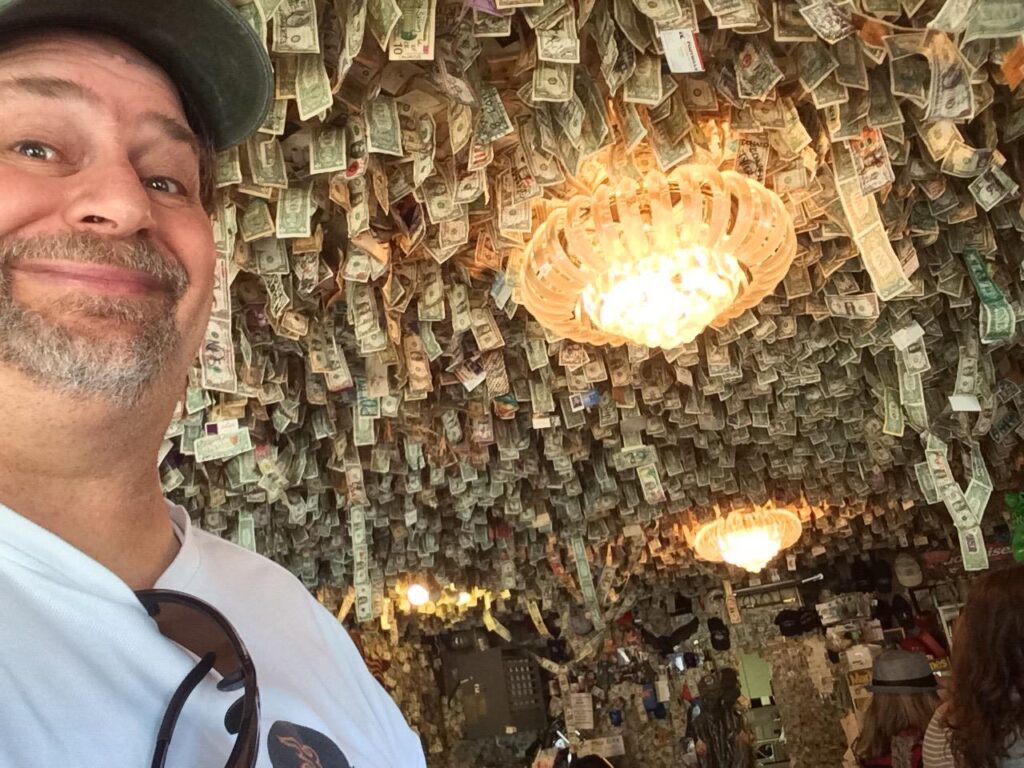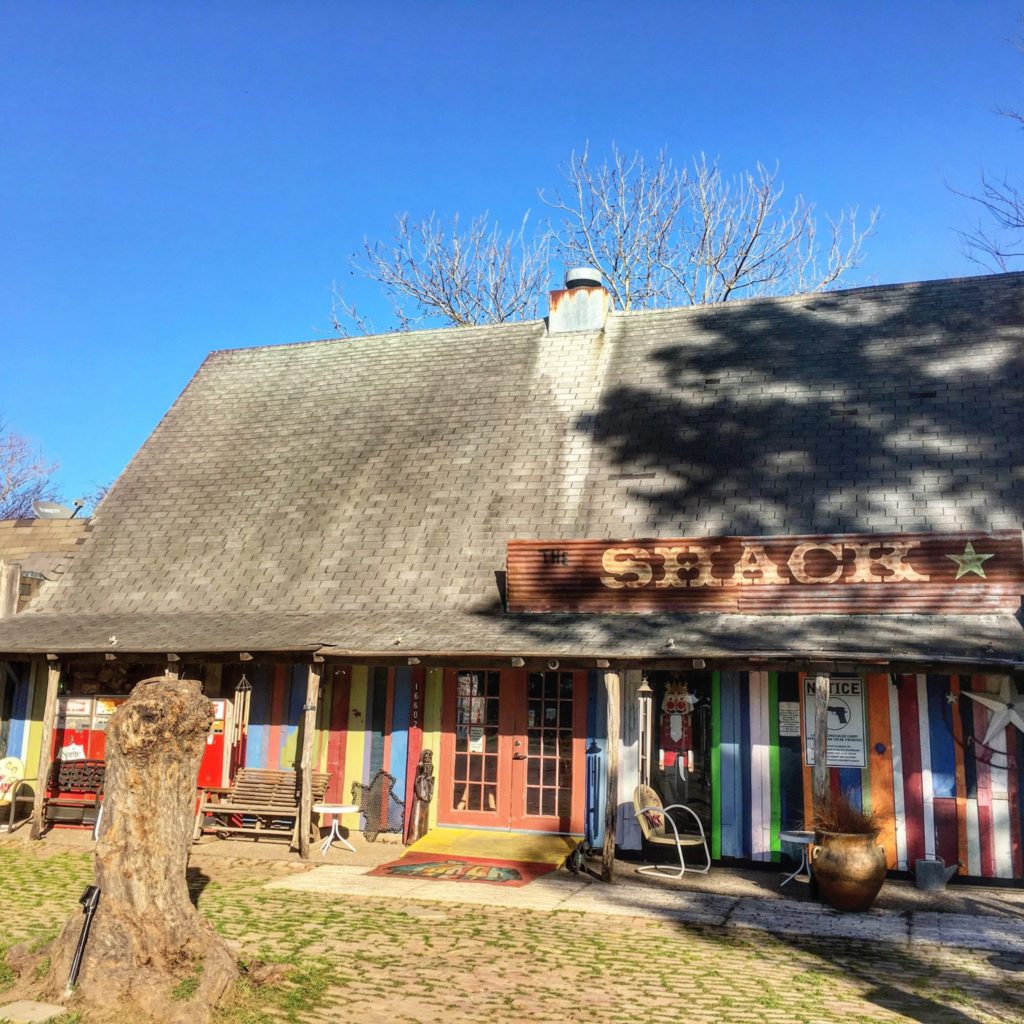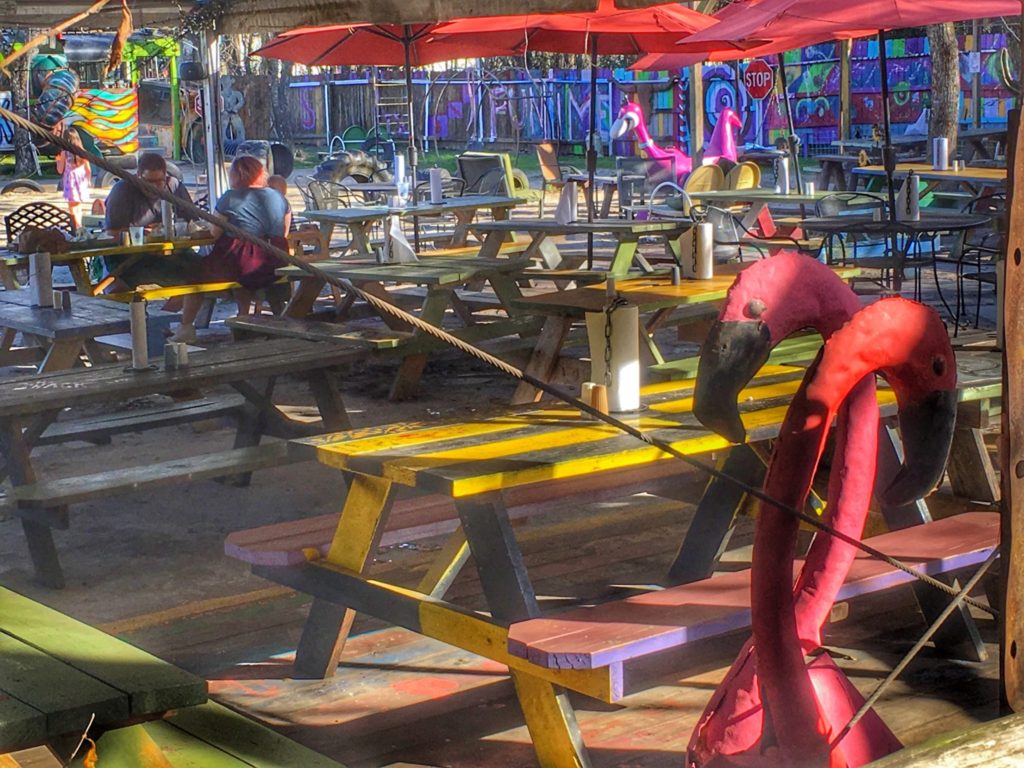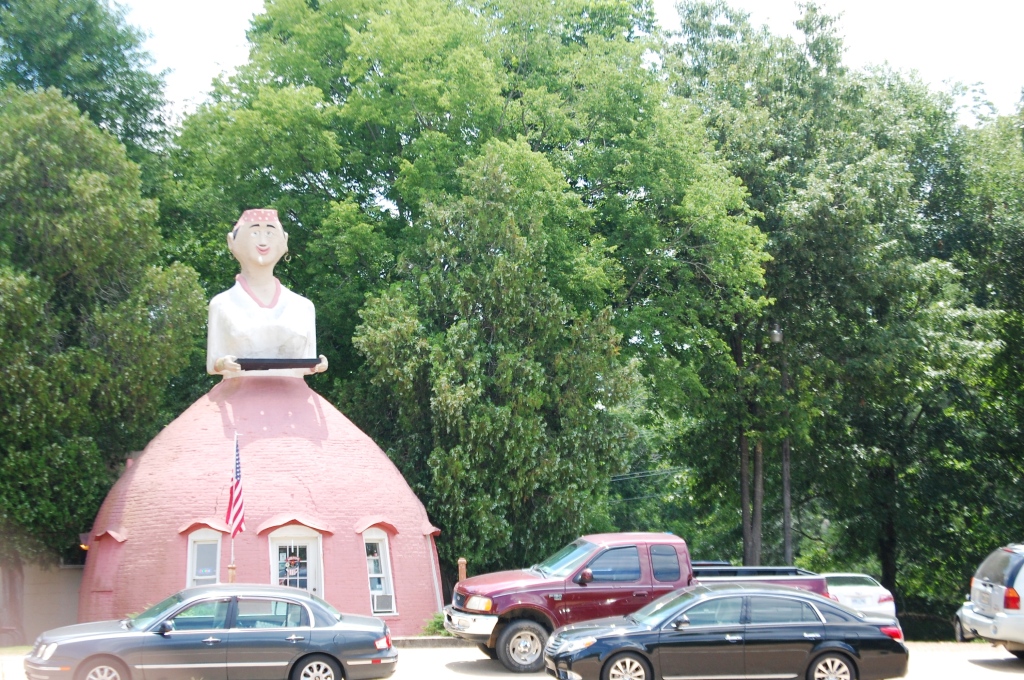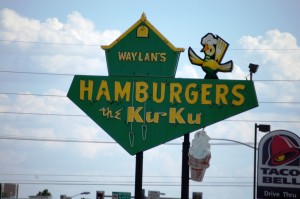 Along the road there are always the burger joints, the ice cream places, and the roadside cafés. One never knows what they will get in some of these places.  But, chances are the food will be much better than what one will get at a fast food chain place.
And each of these local places has their "speciality," such as the Ku-Ku burger at Waylan's in Commerce, OK on Route 66.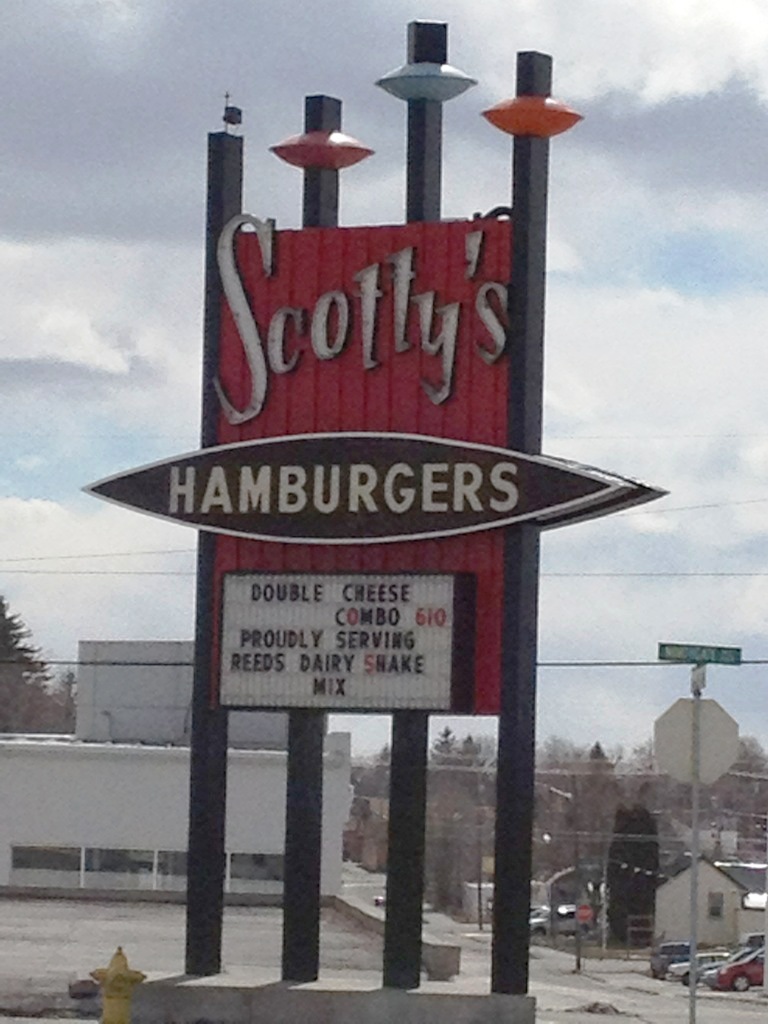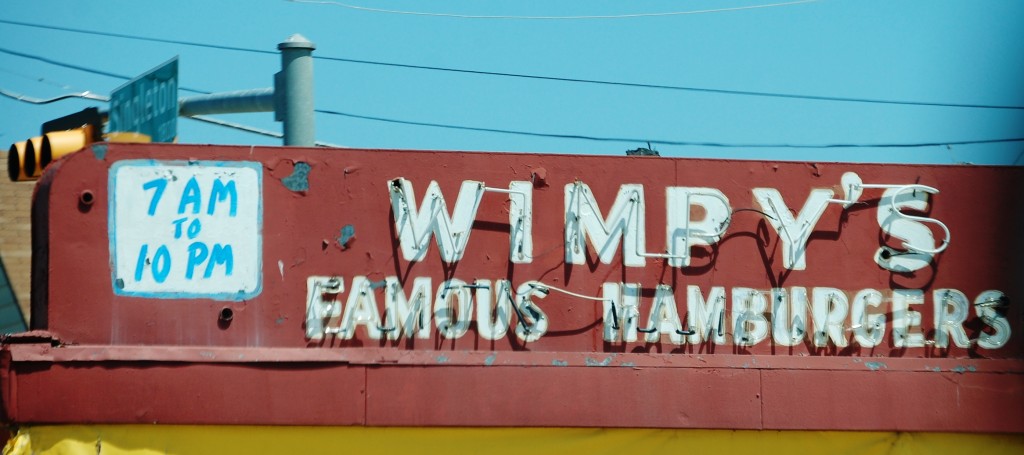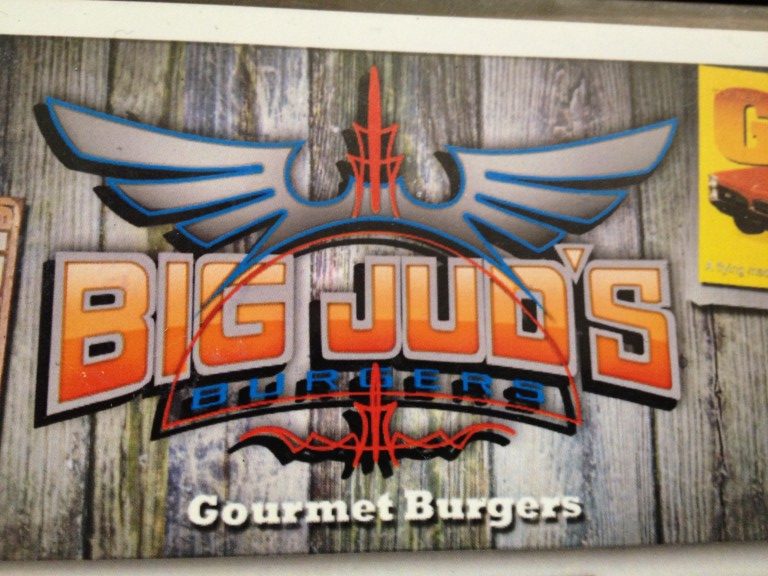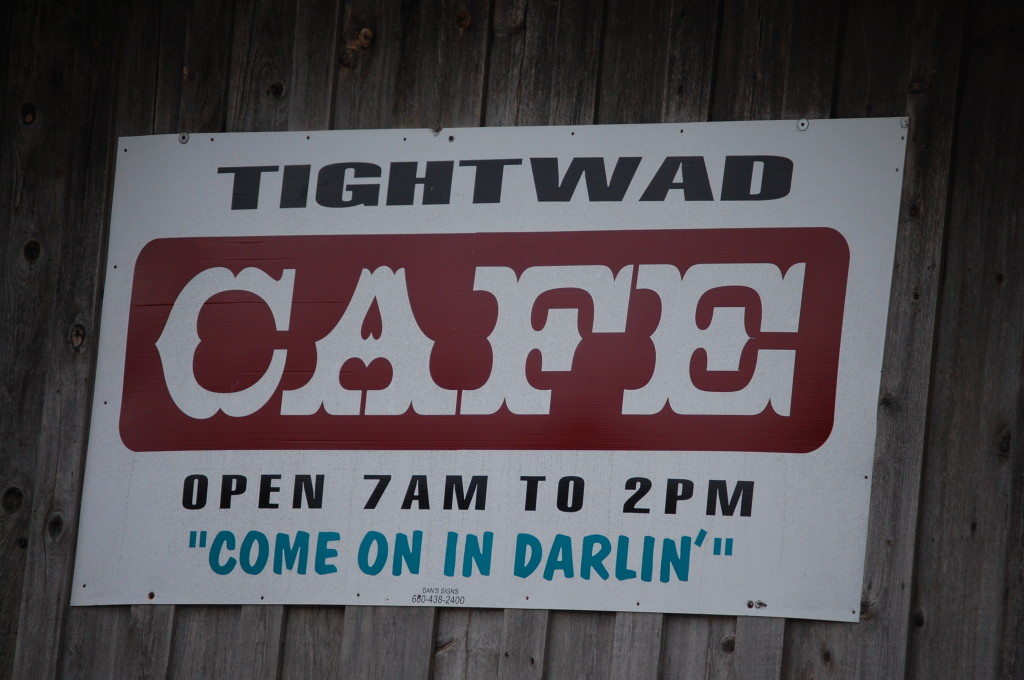 I recall visiting the "Tightwad Café" in Tightwad, MO. Amazing breakfast made for a king and not a miserly tightwad. The only indication that it was a "tightwad" type of place was that they only took cash — no credit cards.
But check out the food.  This giant breakfast was very affordable and kept me filled up for a good part of the day.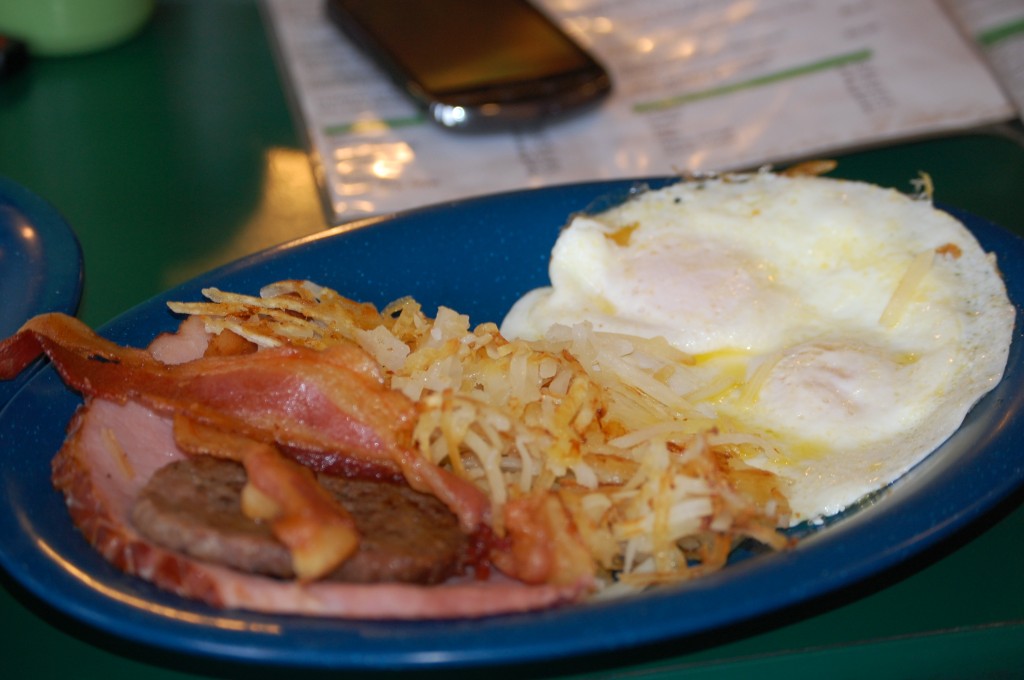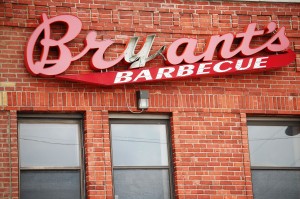 Of course, there are the barbecue places. Oh yes, the myriad barbecue places across this country. I have had barbecue in North Carolina, Texas, Kansas City, Kentucky, Mississippi and Alabama. In fact, one of my favorites was in Paris, Ontario in Canada!! And they're all different and wonderful.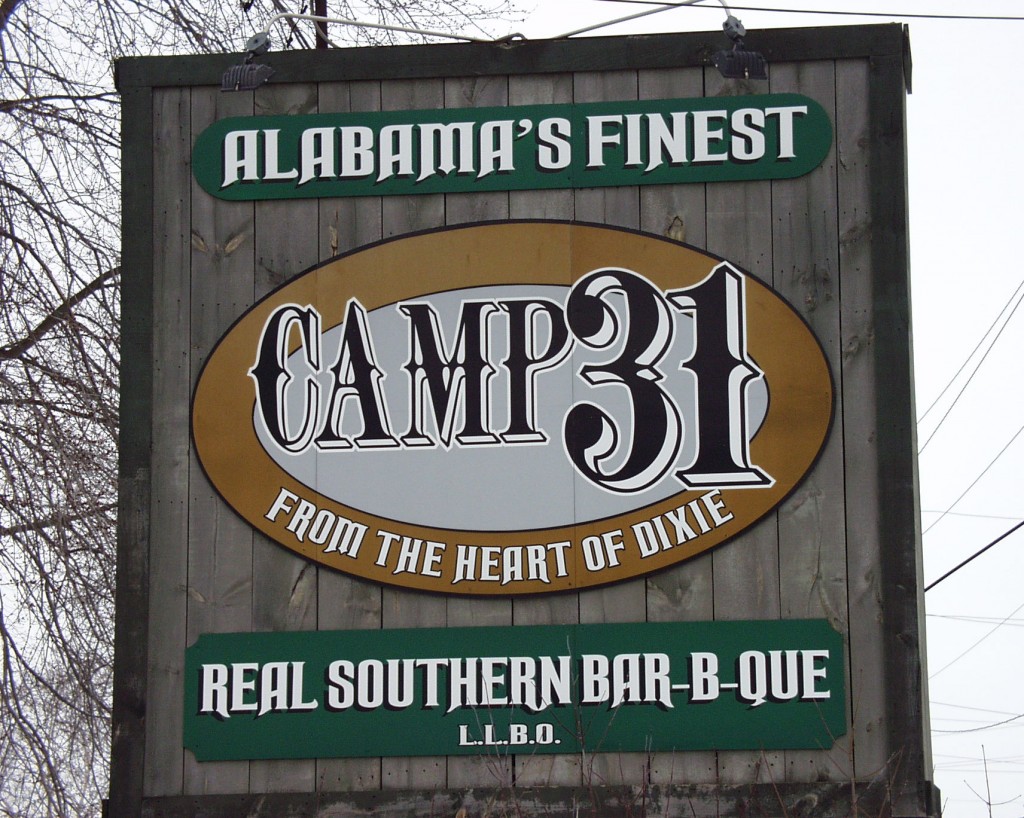 One such great barbecue place is Oklahoma Joe's in Kansas City, Kansas. The café is inside a gas station and people are always waiting in line out the door to get their famous barbecue. And when I finished, my friend Brad Sweeten, and athletic director at one of the high schools in Kansas City, Missouri, took me to a local ice cream place that makes ice cream cones as tall is the Empire State building.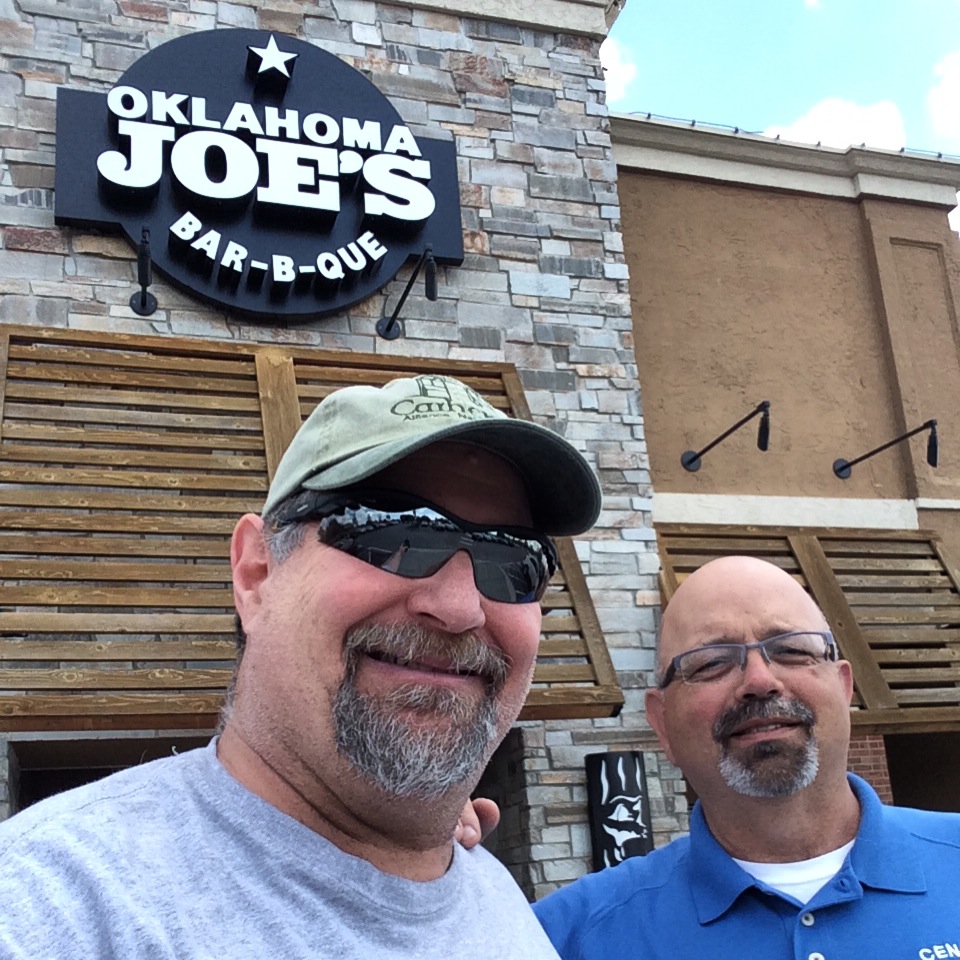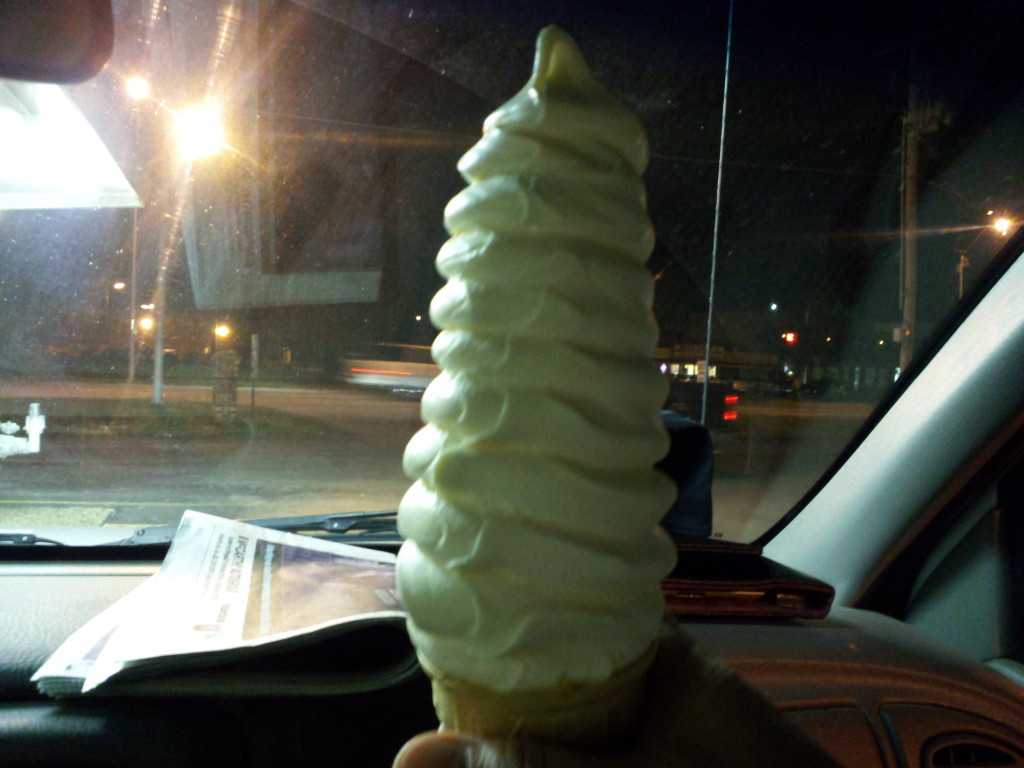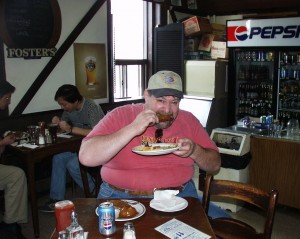 Honestly, I could write about the dozens and dozens of places I've visited over the years. Every single place has its own personality and tasty cuisine.
Following are a few of the photos of the diners, dives and drive-ins that I visited over the years.  I have dozens that you can read about in my blog.  I only have room to include a few.  One piece of advice though… don't go looking for a sandwich in Sandwich, NH.  Been there…failed that.  No sandwiches in Sandwich.