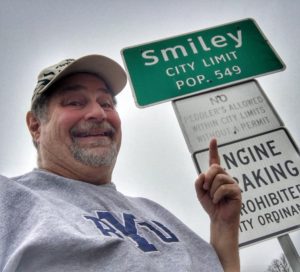 I am always on the lookout for fun places to visit when on the backroads of America.  My travels in 2018 took me to 26 different states and along the way I found more unique town names and fun street signs to add to my collection.  In 2017 I published my first book titled "Less Beaten Paths of America: Unique Town Names."  (Check out the book here) At the time I wrote it, I didn't think I would get enough new places to fill up a second book, but , indeed, I have.  And 2018 really helped with that.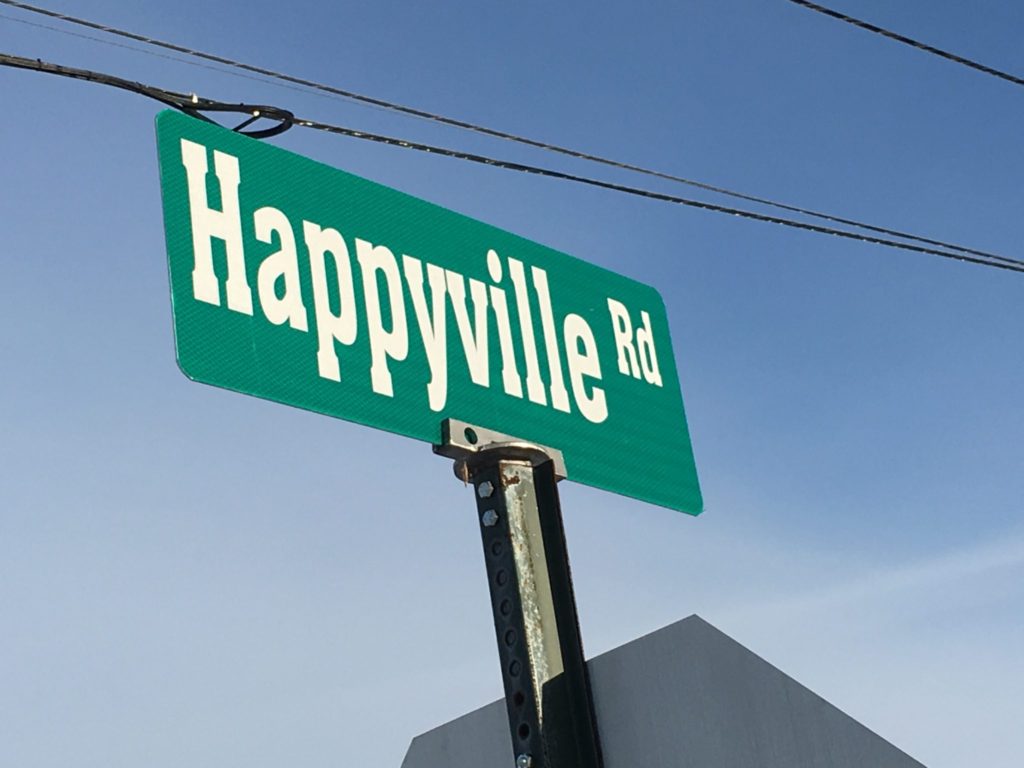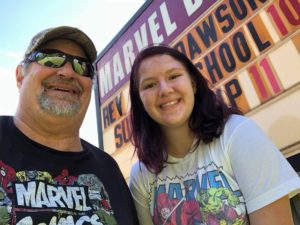 Obviously, in my road trip plans I did set my sights on a few of these places intentionally.  Once such place was Marvel, Alabama.  I even bought a Marvel T-shirt to wear in front of the sign.  But, having never been there, I had no assurance that there would even be a sign in such a small place.  Luckily, my granddaughter Autumn (who also had a Marvel T-shirt for the occasion) and I did find a sign for the Marvel Baptist Church!!  LUCKY!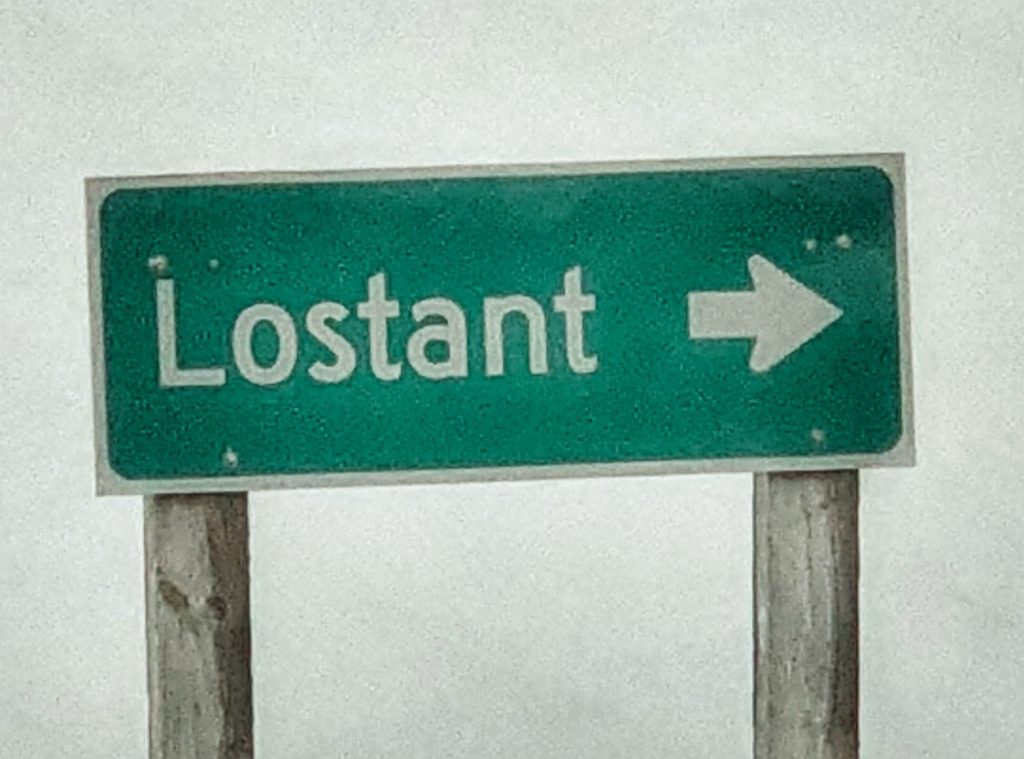 But, I had many more instances where the places just happened to be there.
This post will quickly hit up on some of these fun discoveries, along with photos of signs, etc.  ENJOY THE RIDE!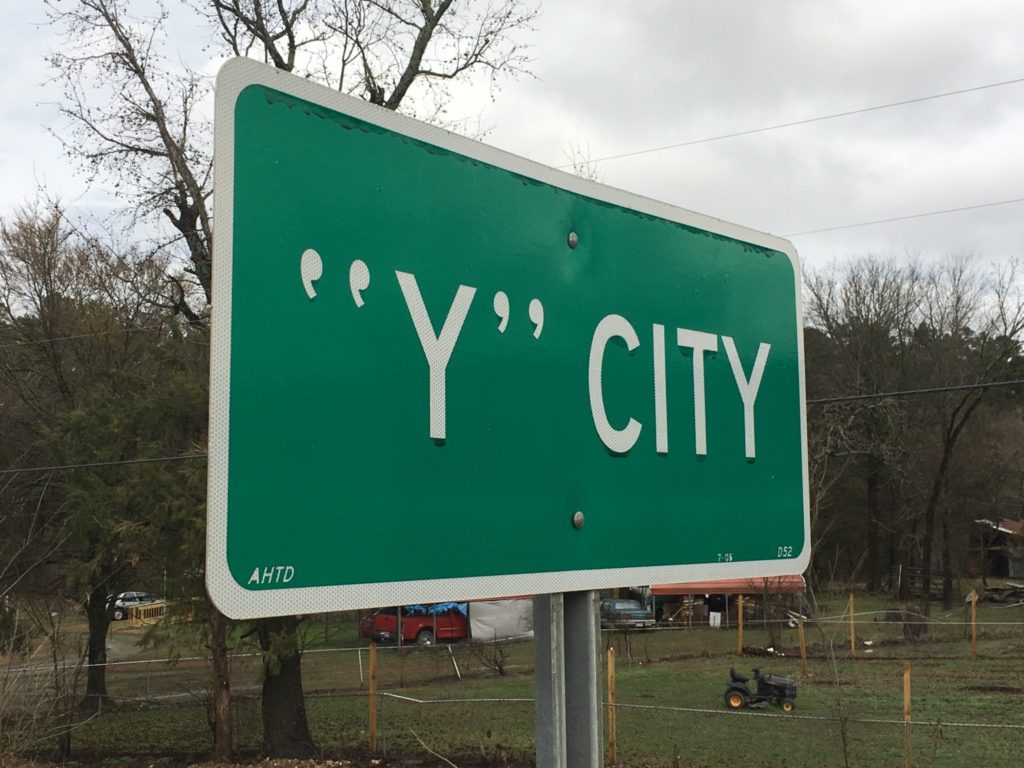 Y City is an unincorporated community in Scott County, Arkansas. It is located at the junction of U.S. Routes 71 and 270 in the southern part of the county on Mill Creek and the junction is shaped like a Y.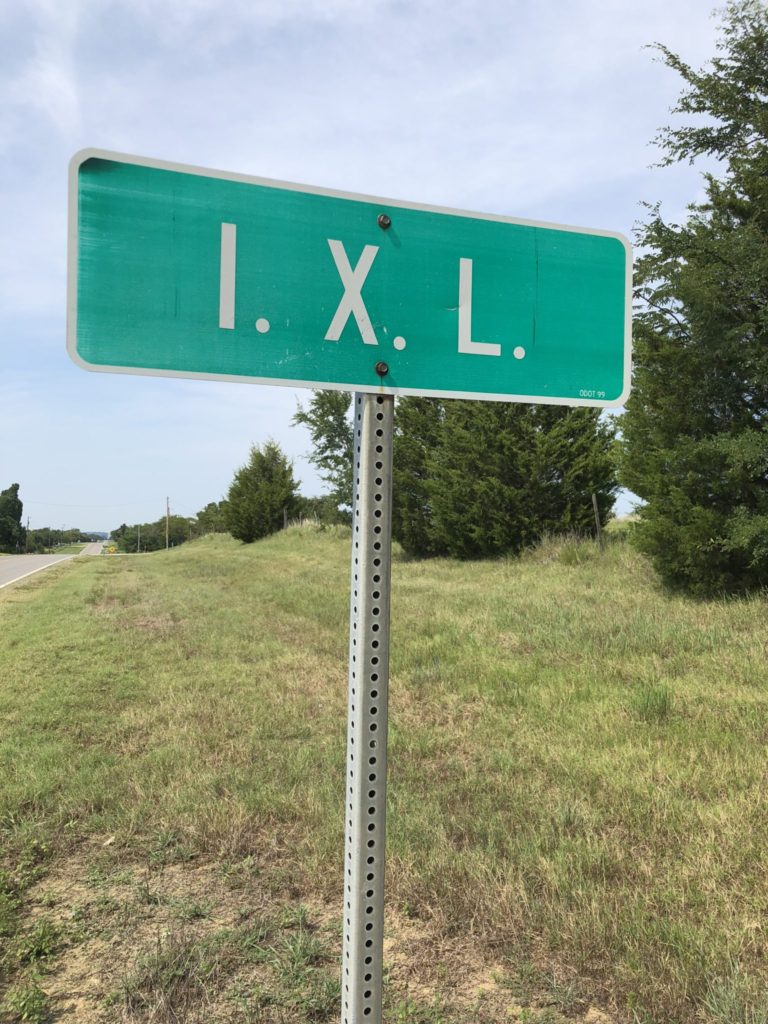 This small community was apparently a "freedmen's" town.  It is located in Okfuskee County, Oklahoma on Oklahoma State Highway 48. It has about 59 or 60 residents.
While in Okfuskee County, we also visited Okemah, the home of famed folk singer Woody Guthrie — you know, the guy that wrote "This Land is Your Land," and "Bound for Glory," among numerous others.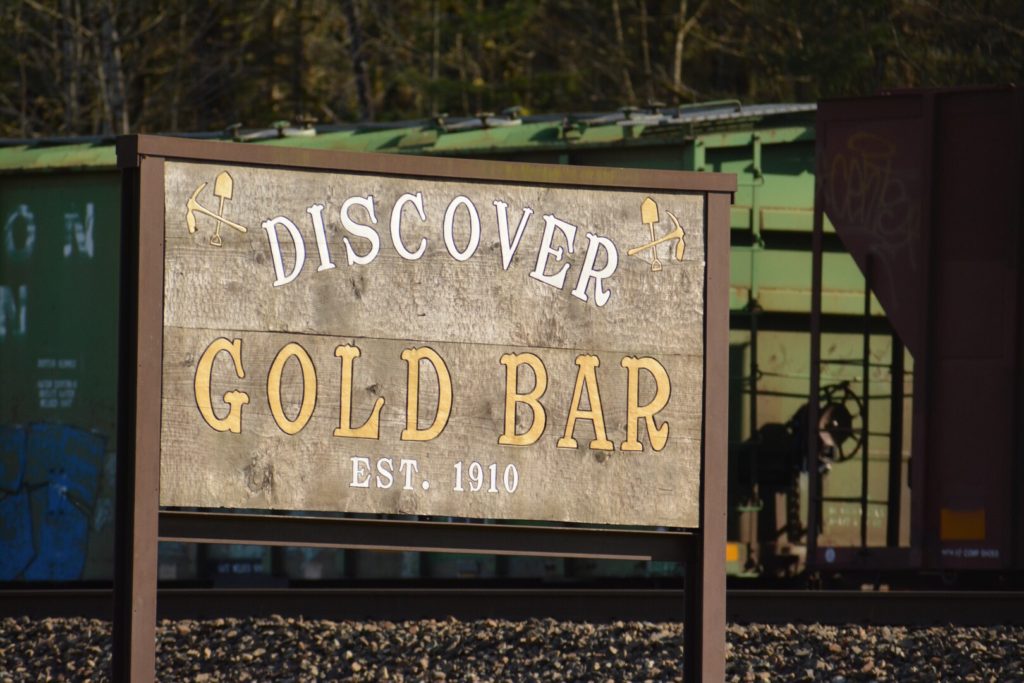 Gold Bar, Washington is located on US 20 in Snohomish County, Washington. The town has a little over 200 residents and is located in the heart of the Cascades.  Beautiful mountains frame this small town.  Gold Bar started as a prospectors camp in 1889, named by a miner who found traces of gold on a river gravel bar.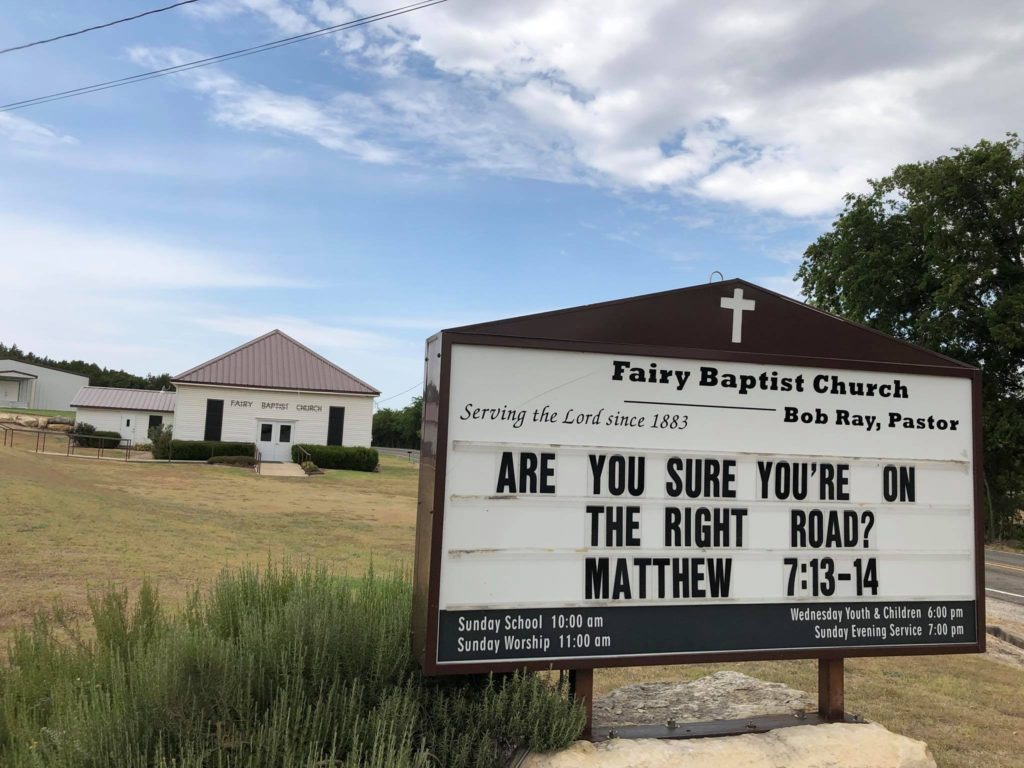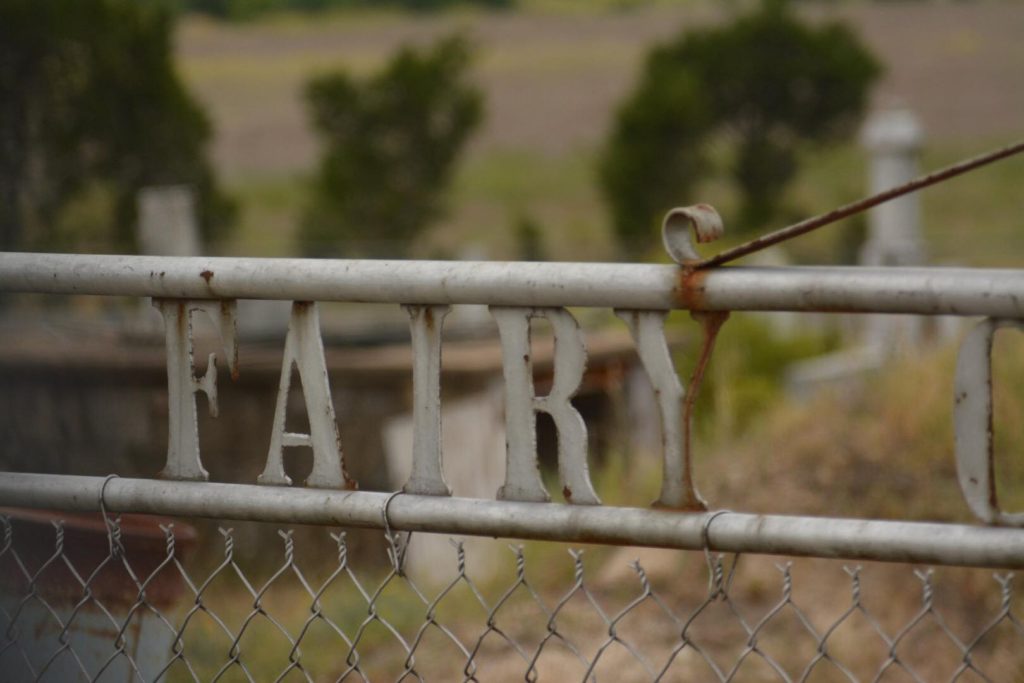 I never knew that fairies were Baptists nor that they die and get buried.  But, there is a Fairy Baptist and a Fairy Cemetery in Fairy, Texas, a very small unincorporated community in the northern part of Hamilton County (north of Hico). It is at the junction of Texas FM 219 and 1602.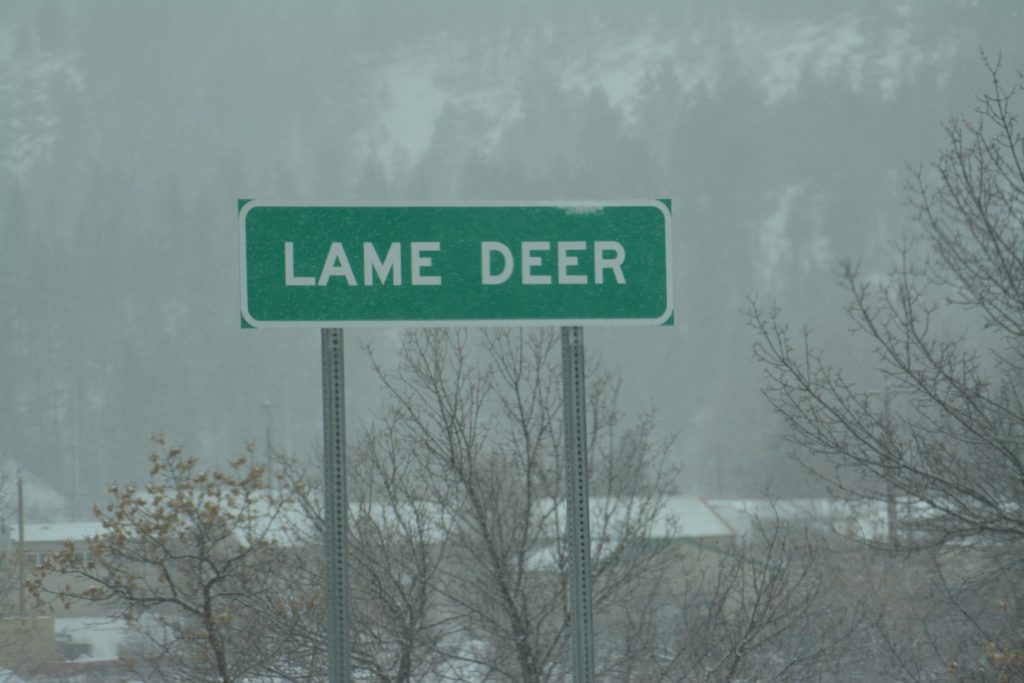 Lame Deer is on the Northern Cheyenne Indian Reservation in Rosebud County, Montana.  The community is named after Miniconjou Lakota chief Lame Deer, who was killed by the U.S. Army in 1877 under a flag of truce south of the town.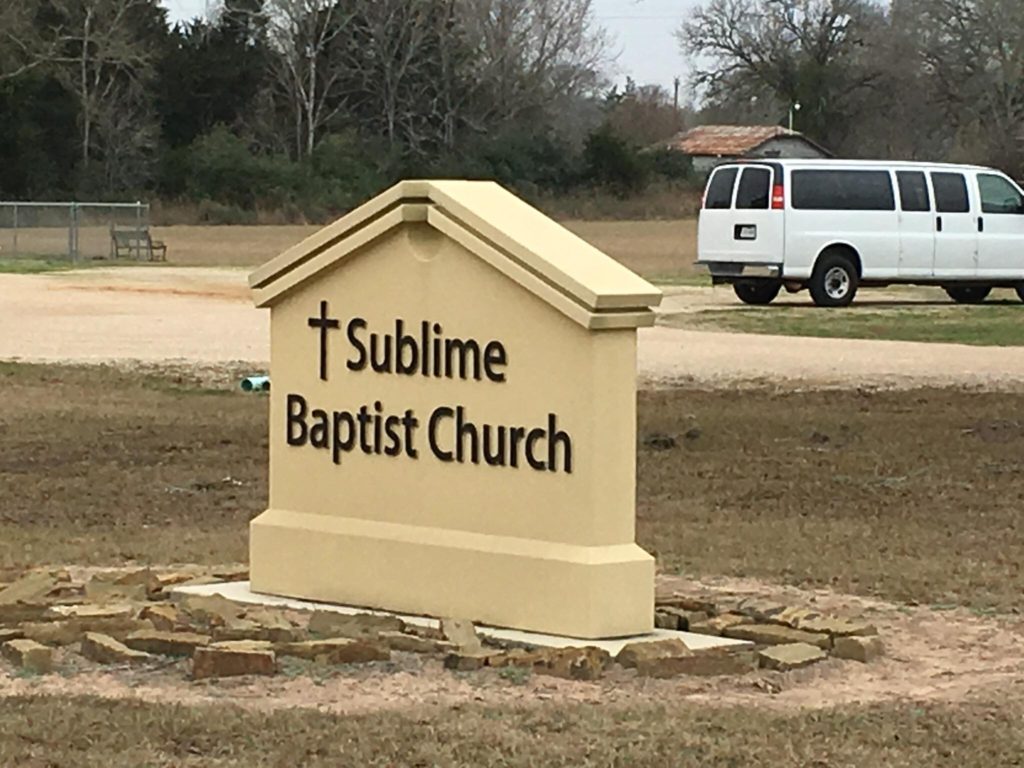 Sublime, Texas is a small community off of US Route 90 about 60 miles west of Houston.  It has a small church and a Post Office.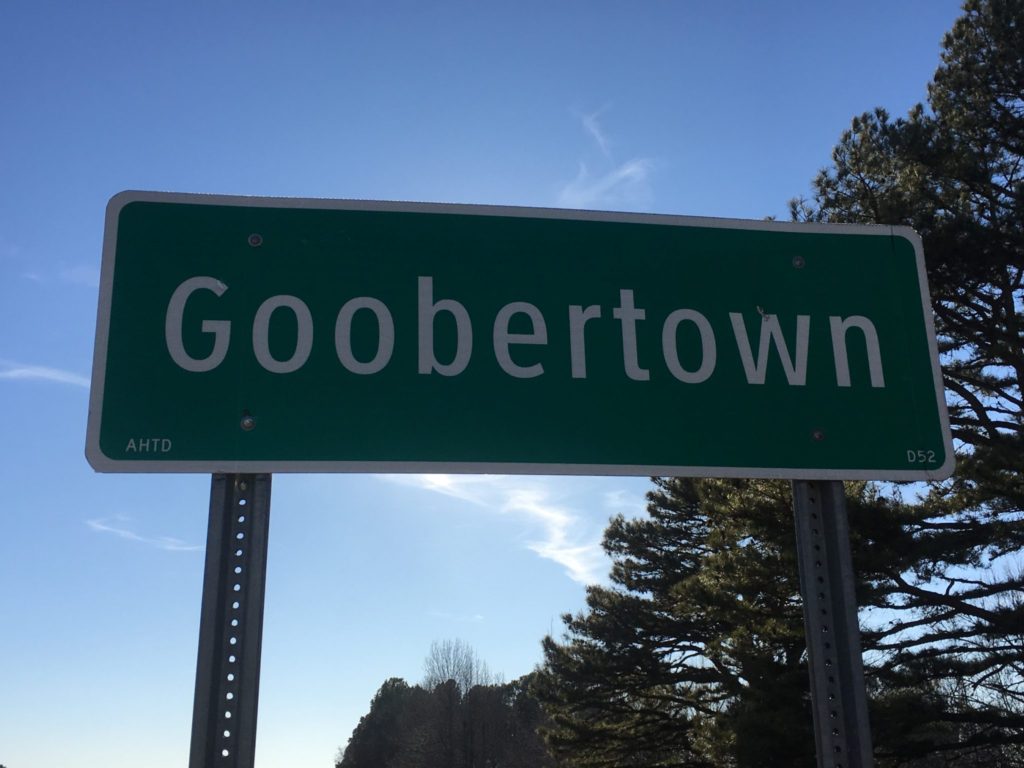 Goobertown is an unincorporated community in Craighead County, Arkansas, near Jonesboro.  You can pick up a Goobertown T-shirt if you want one at the Goobertown Grocery on US 49. The T-shirts feature a personified peanut after which the tiny community is supposedly named.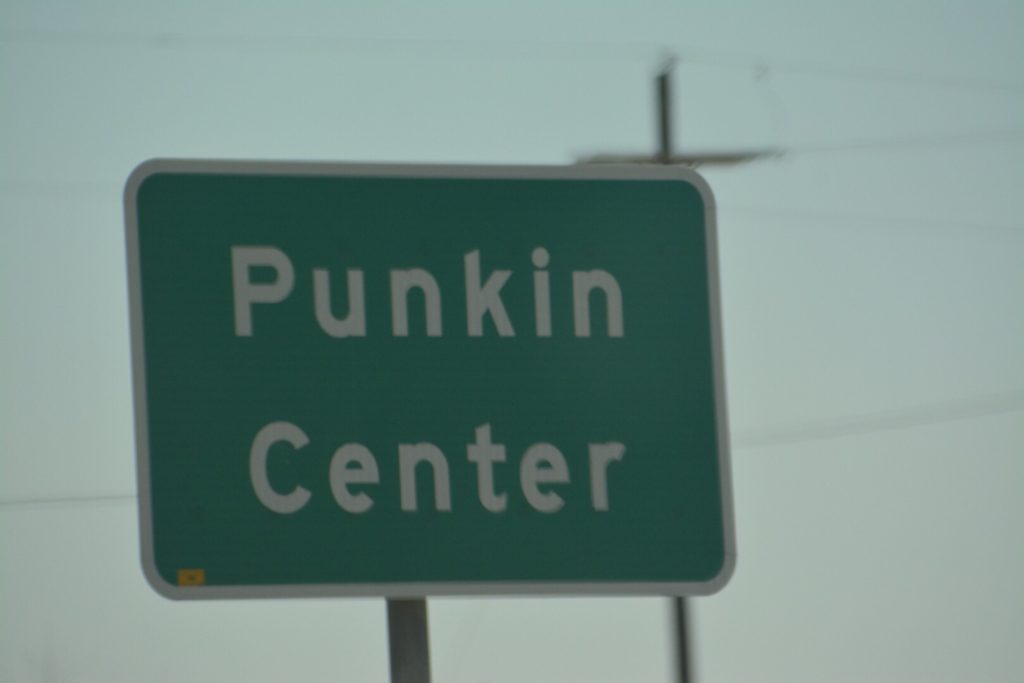 From peanuts in Goobertown to Punkins in Punkin Center.  Punkin Center is a small, rural Unincorporated community in Lincoln Countyat the intersection of State Highway 94 and State Highway 71.  Yes, that is literally the middle of nowhere!  Originally had a small store that was painted orange (this the pumpkin reference), but it burned down in the 1950s.  There are currently "about" 4 residents in this dot on the highway.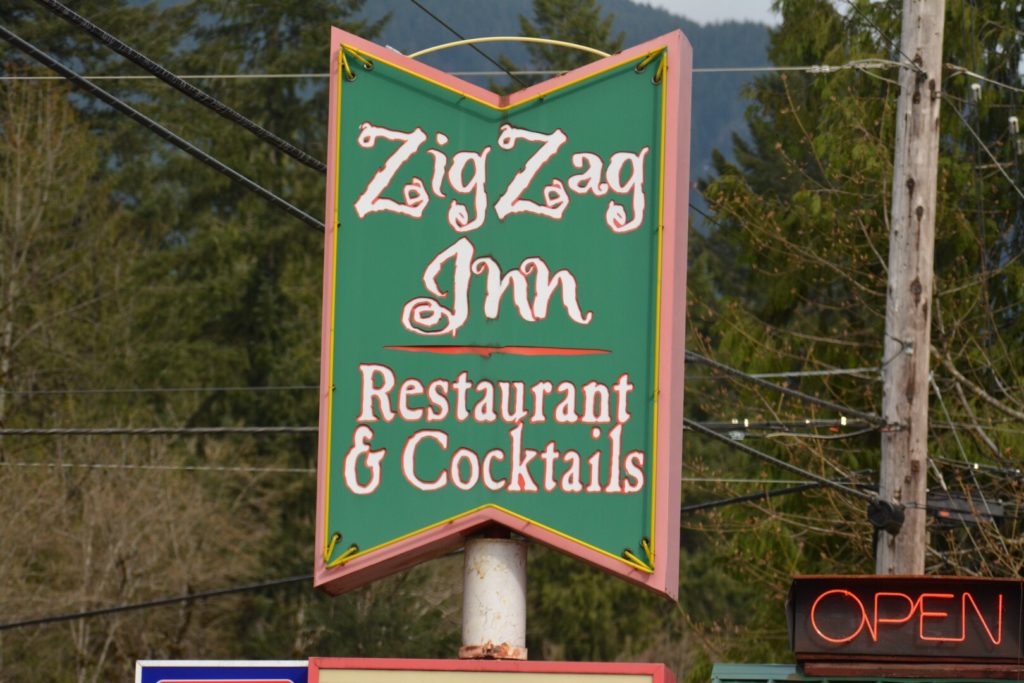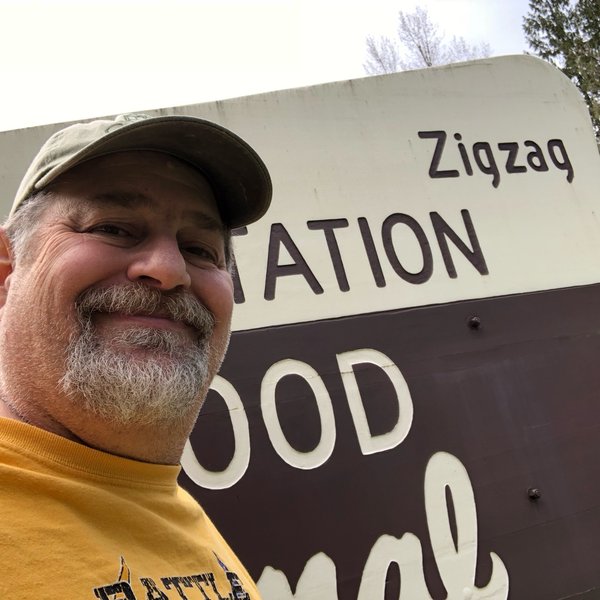 Zigzag is another unincorporated community.  It is located in Clackamas County, Oregon on US Route 26, near Rhodendron.  It is supposedly named after the Zigzag River.  It is home to the Zigzag Ranger Station, which was built in 1935.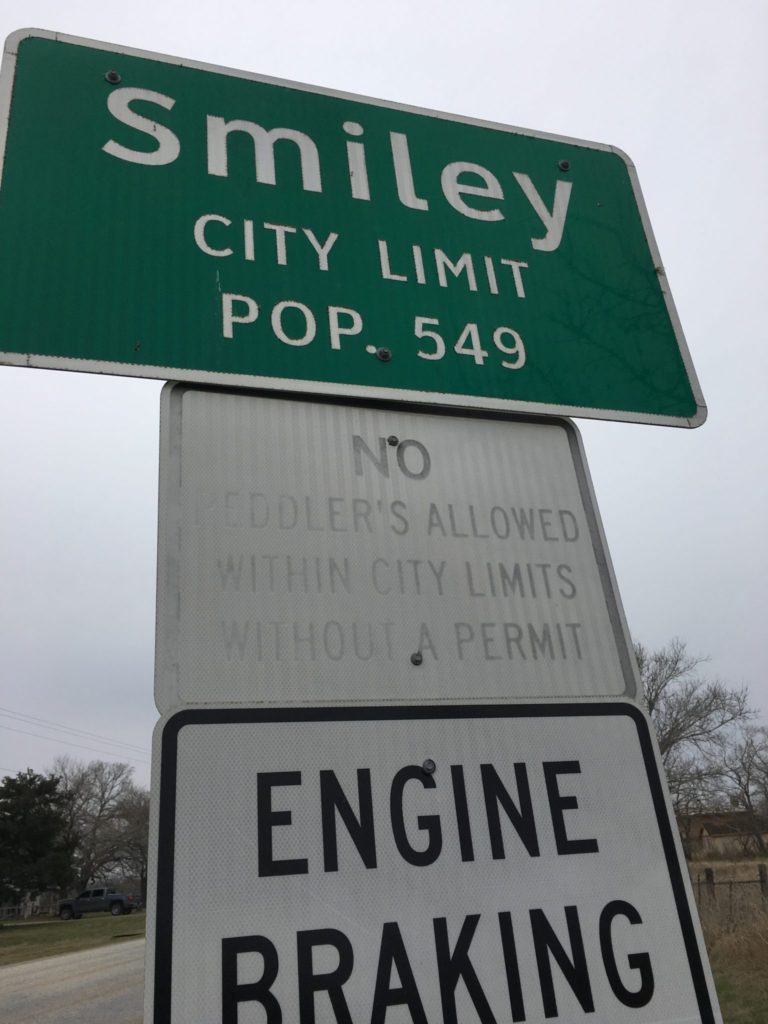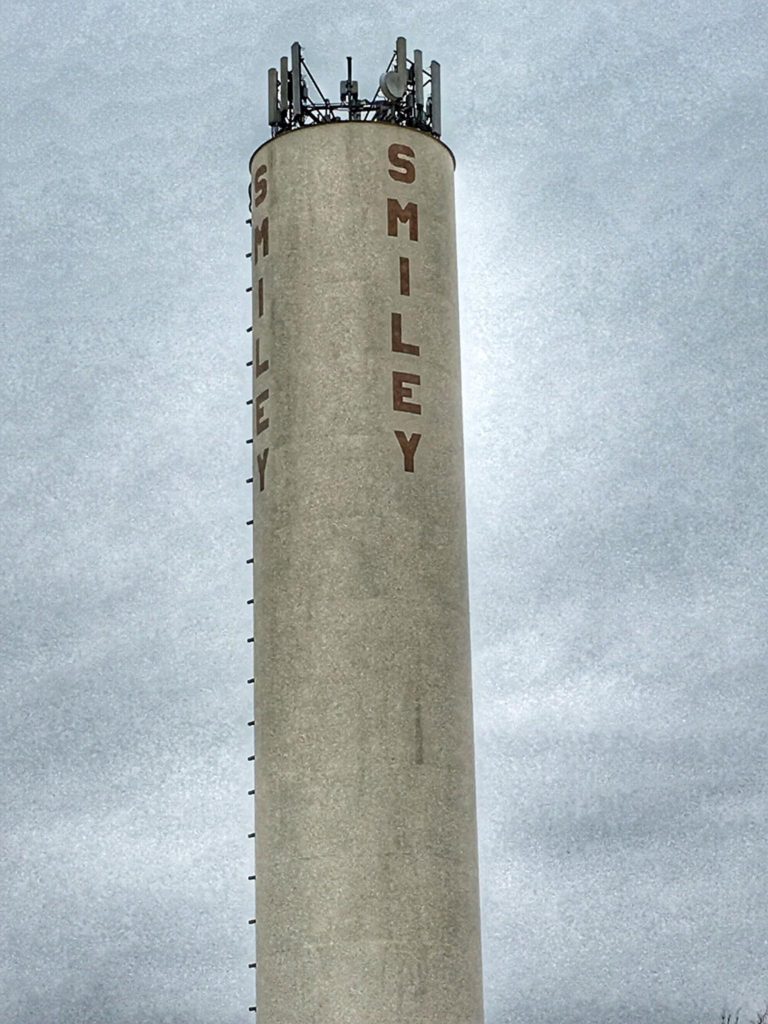 I am always looking for a smile and I thought Smiley, Texas would be just the place!  I have been all over the country and seen many water towers with those fun smiley faces on them.  Ala, no such luck in this town.  Smiley is located in Gonzales County, Texas on US Route 87 and has a population of about 500 not too smiley people.  It is about 60 miles east of San Antonio, the seventh largest city in the United States.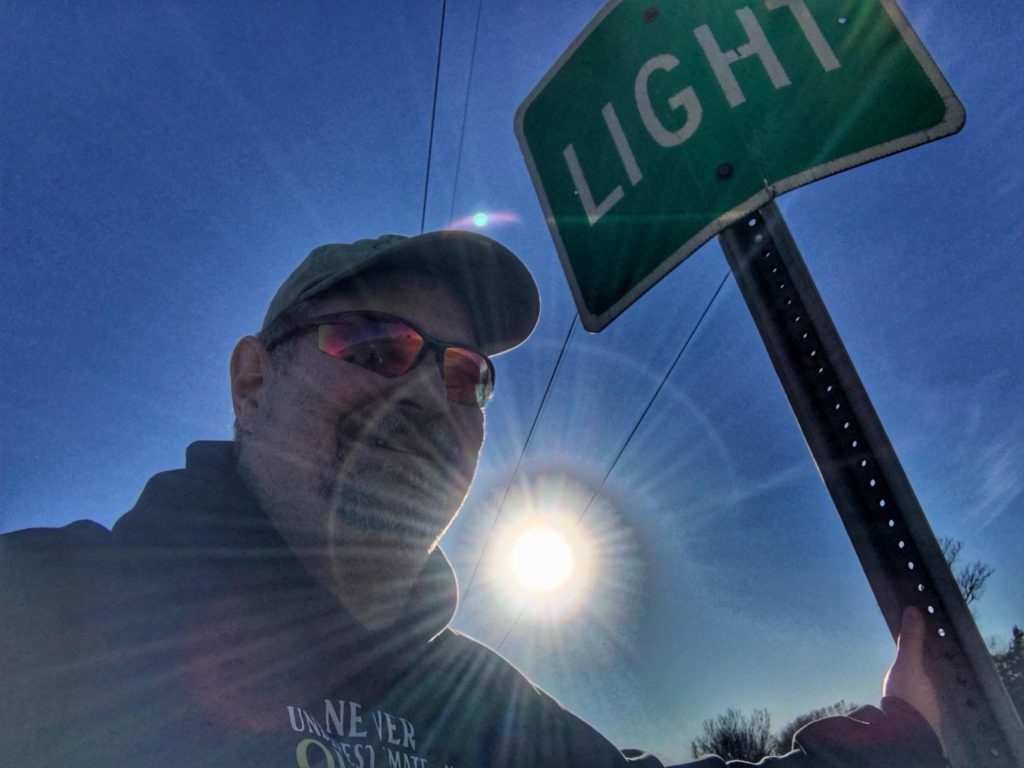 Light, Arkansas was named after Daniel Light, the first settler.  The small unincorporated community of 50 or so is located in Greene County at the junction of US Route 412 and AR Hwy 228.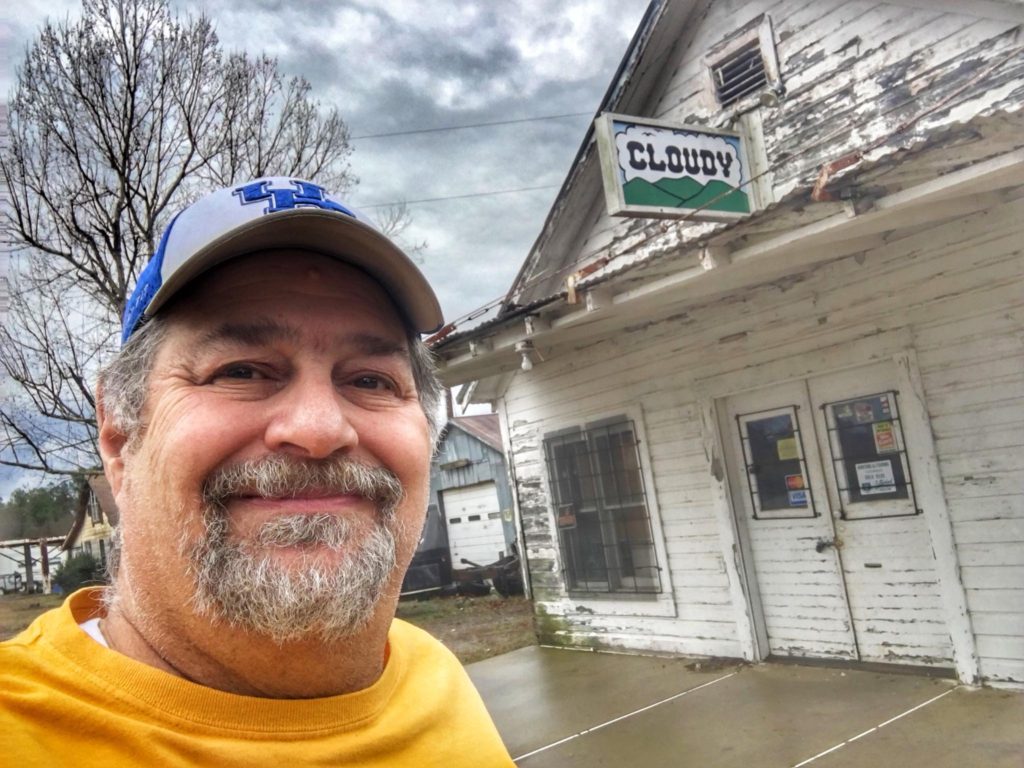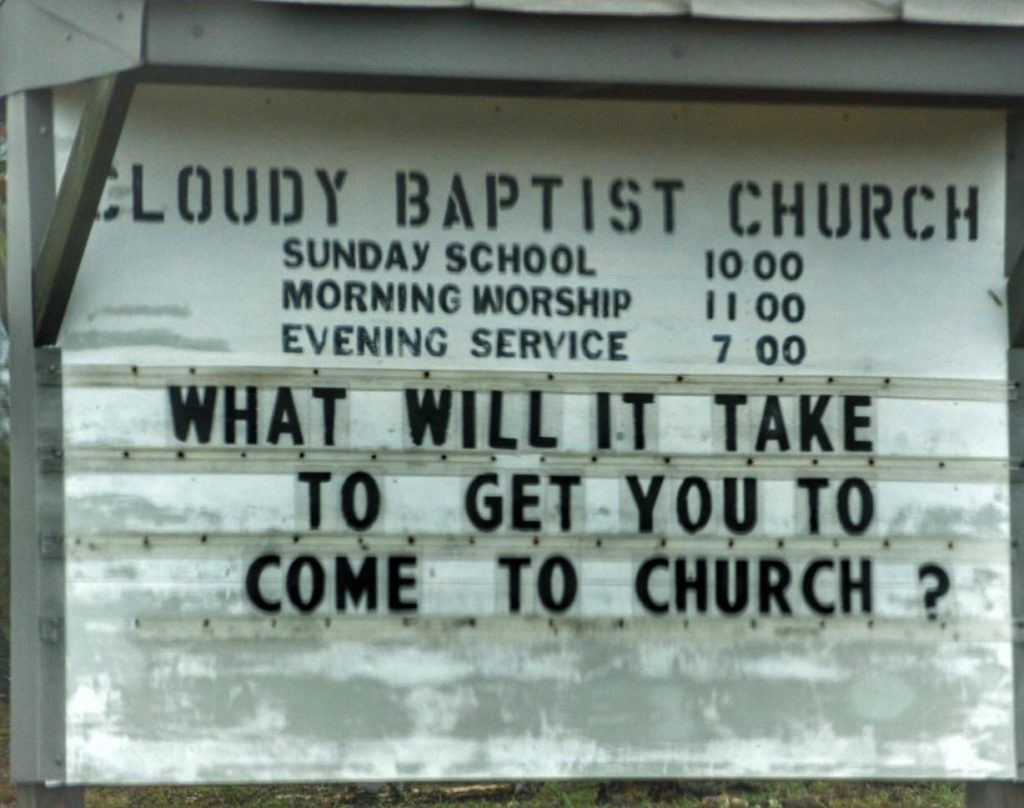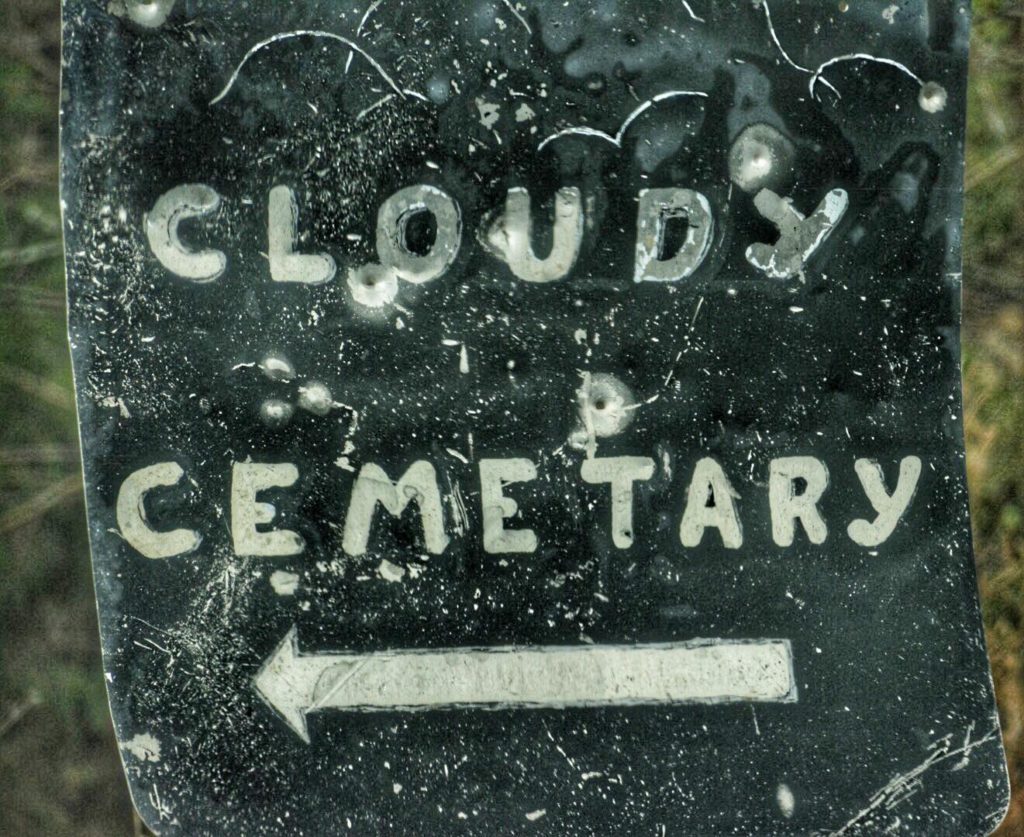 I saw the town of Cloudy, Oklahoma on a map as I planned a return trip home from Texas and figured I needed to try to get there.   It was actually more of an adventure than I had planned as Cloudy Road, which heads north out of Rattan, Oklahoma, snakes its way for about 12 miles into some hilly country.  Some of the roads were in bad repair.  But I made it!! Due to flooding, I had to return back to Rattan to continue the trek home.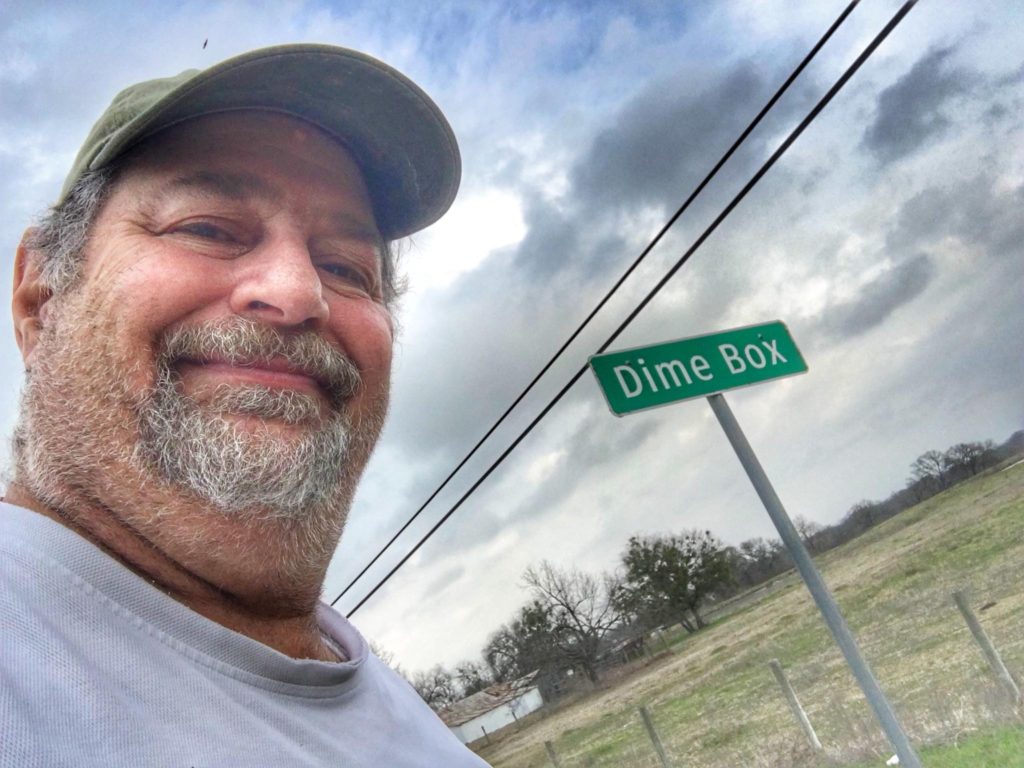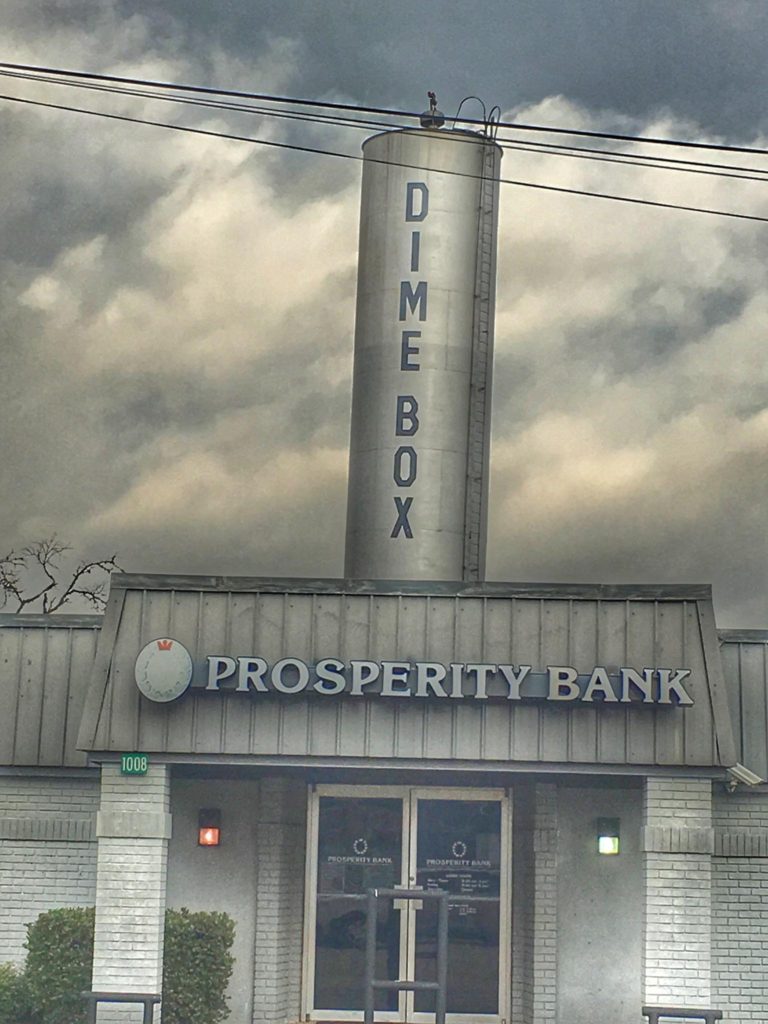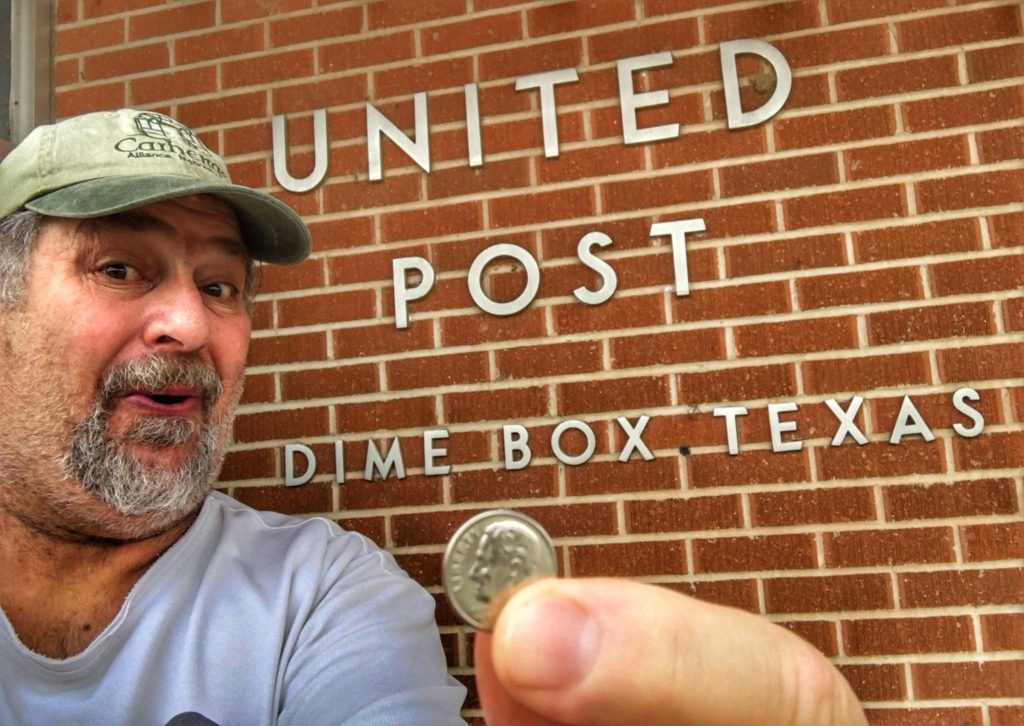 Dime Box, Texas is located at the junction of TX Hwy 141 and TX Hwy 424 in Lee County.  The community has maybe 200 people in town.  There is actually a Dime Box Independent School District and a high school.  I'll feature more about Dime Box in future posts.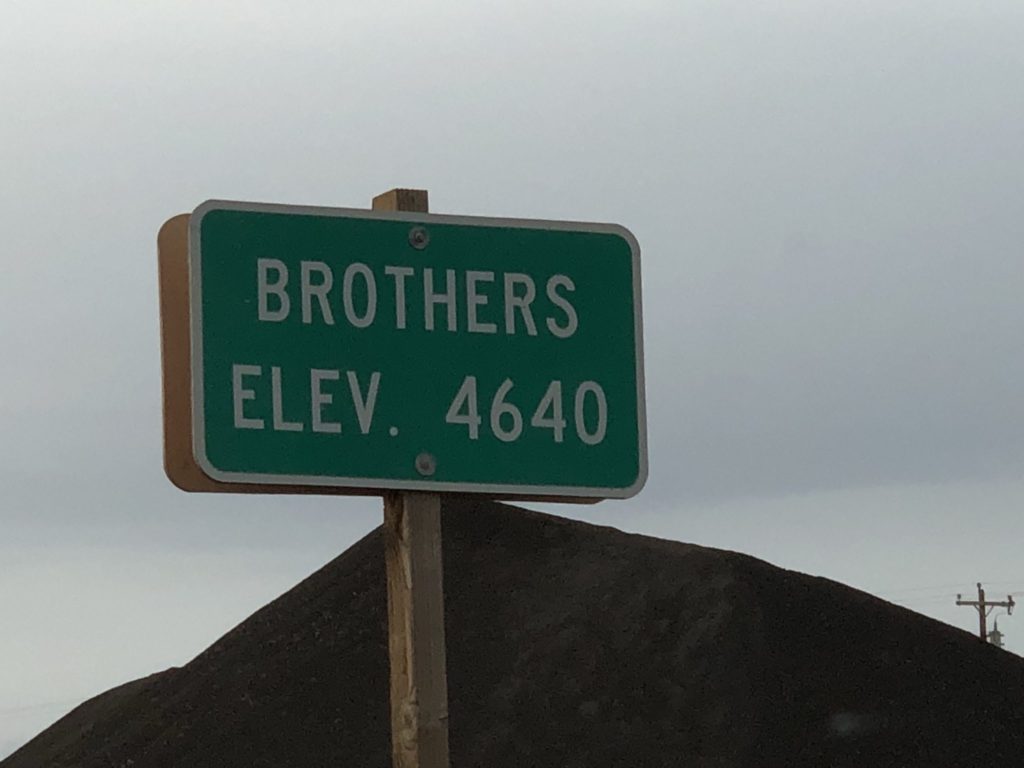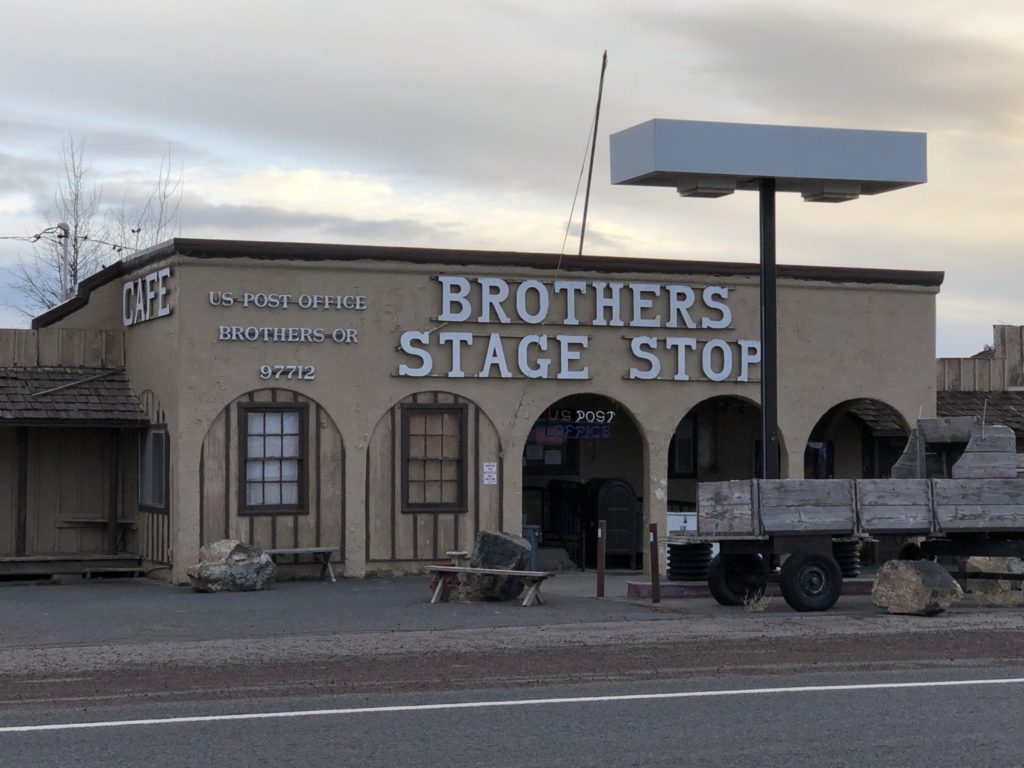 Brothers, Oregon is a dot on the map on US Route 20 about 40 miles east of Bend.  There is a small stage stop, rest area and post office located in the unincorporated community.  The place is in the Oregon high desert and is in the midst of a vast sagebrush field. If you travel about 60 miles northwest on US 20, you will arrive in Sisters, Oregon.  I have been there a couple of times and have noted the town in my blog in the past (see post).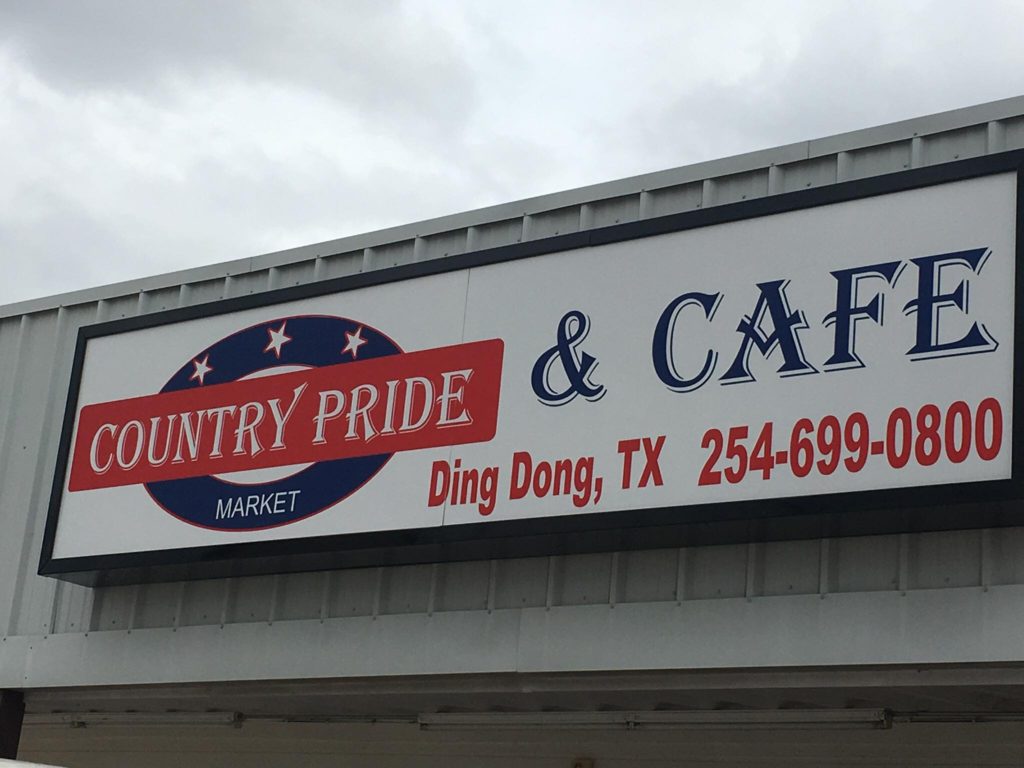 Ding Dong, Texas is an unincorporated place on the Lampasas River between Gerogetown and Kileen on TX Hwy 195.  I had stopped there in hopes of buying Hostess Ding-Dongs…  But, among all of the Hostess Cupcake products in the store, they did not carry Ding Dongs.  A Ding Dong fail!!  Ding Dong was named when two early settlers in the town, Zulis Bell and Bert Bell, opened a store and hired the artist Cohn Cohen Hoover to make a sign for it. Hoover painted a sign with two bells on it. Inside the bells, Hoover painted the initials of the Bell brothers. Underneath one bell he painted the word "Ding" and the word "Dong" under the other bell. Over the years, because of this sign, this community became known as Ding Dong.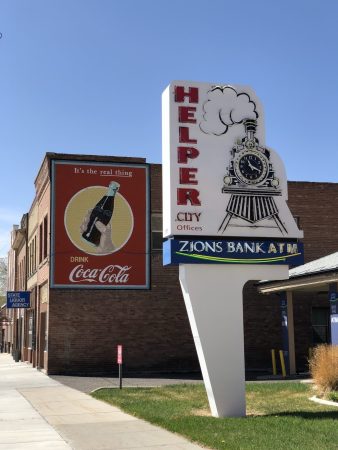 Helper is small quaint community of about 2,200 located off of US 191 just north of Price, Utah in Carbon County.  The town is a coal mining and railroad town.  It gets its name from the "helper" engines that would help push trains up the long hill to Soldier Summit as trains made their way to Salt Lake City.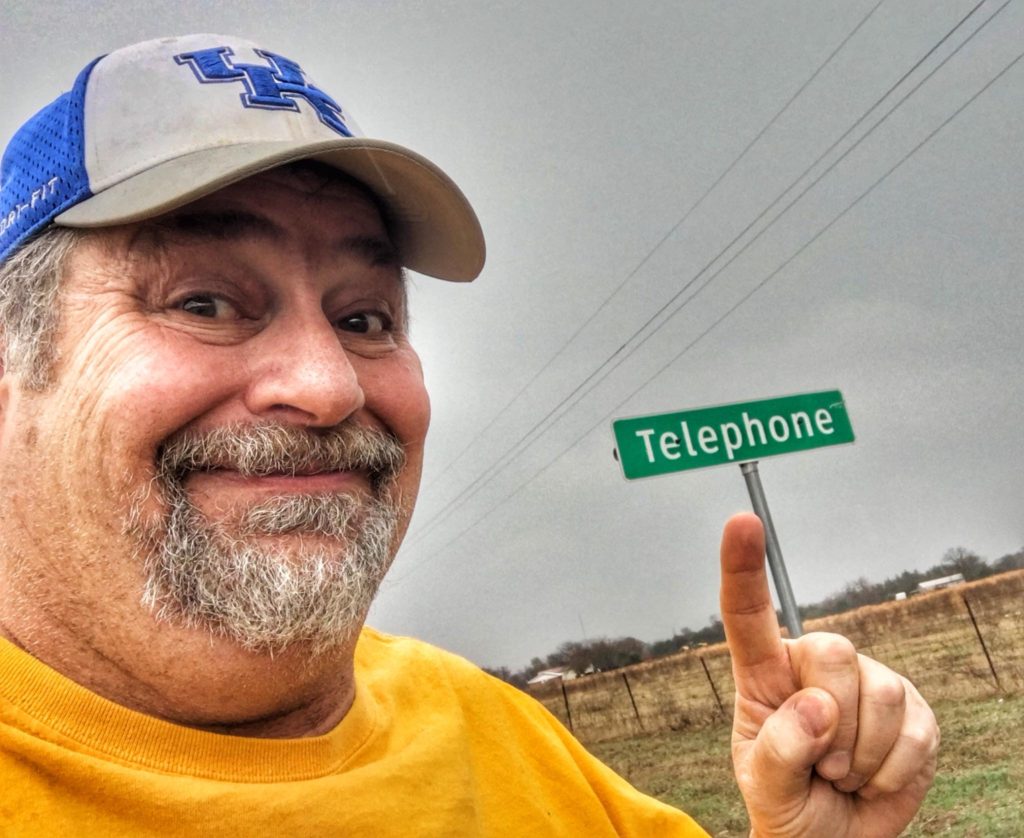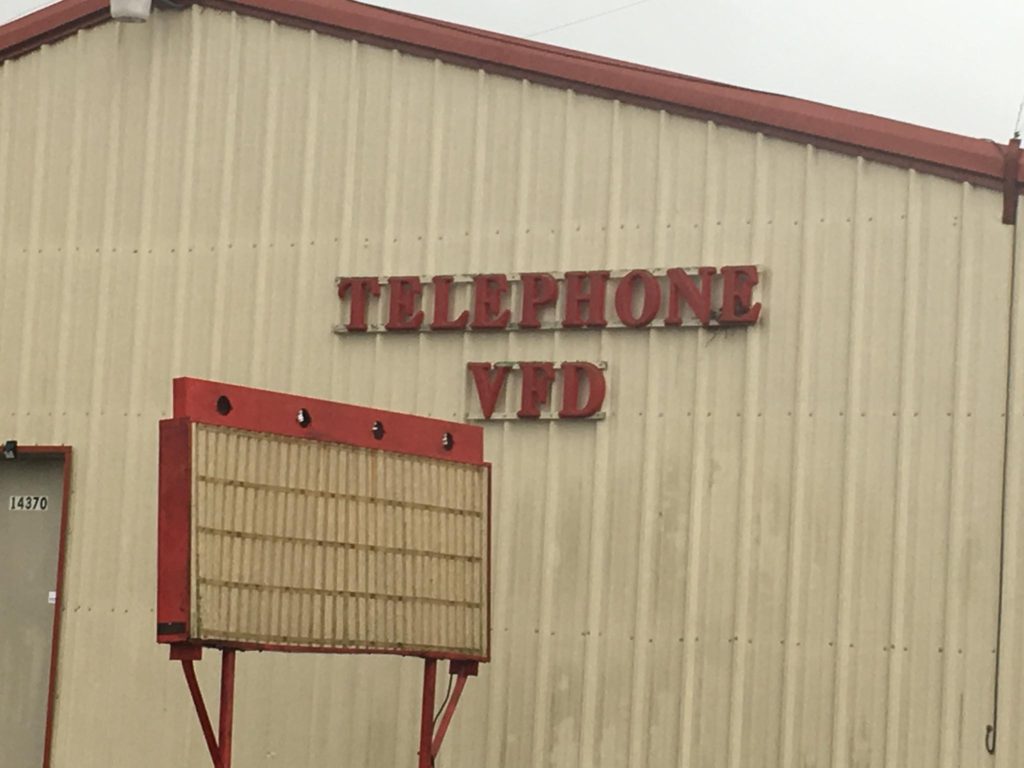 Telephone, Texas is located at the junction of TX Hwy 273 and TX Hwy 2029 in Fannin County north of Honey Grove, Texas and just south of the Oklahoma border.   There are about 200 folks in this community, which got its name after numerous rejected name submissions to the US Postal Service in 1886.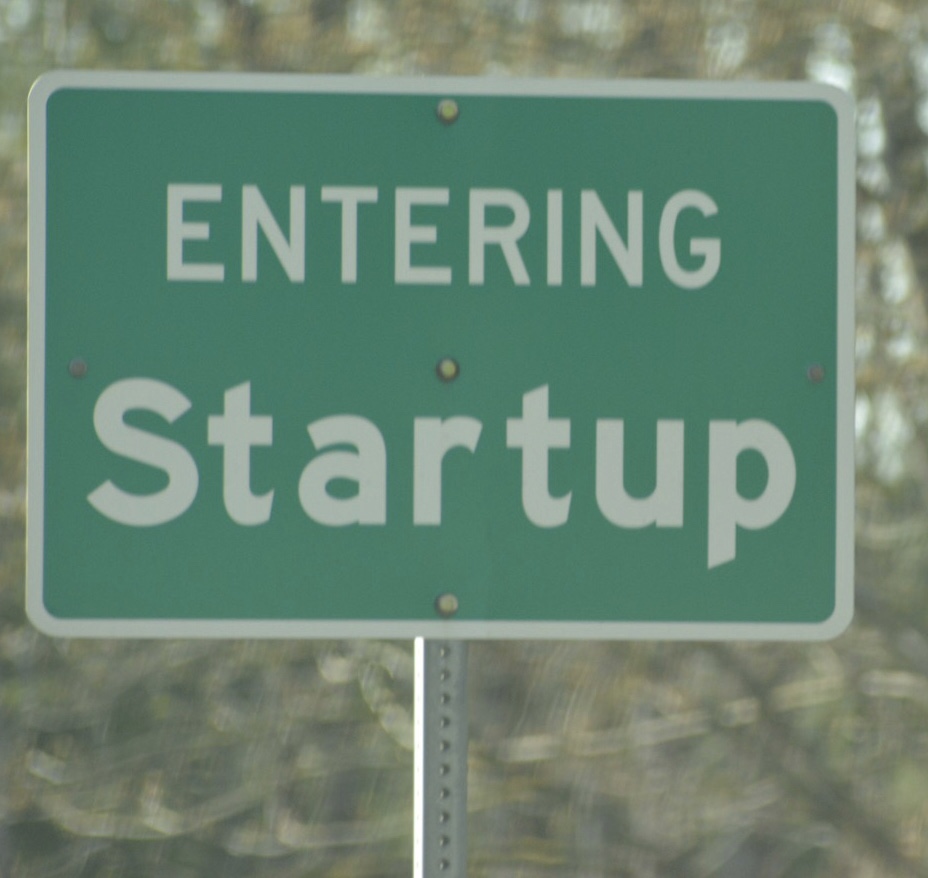 Startup, Washington is a small community located just west of Stevens Pass on US Route 20. The name was to honor George G. Startup, manager of the Wallace Lumber Company. The Startup post office was established in 1900.  There are about 700 people in this very scenic town at the base of the Cascade Mountains.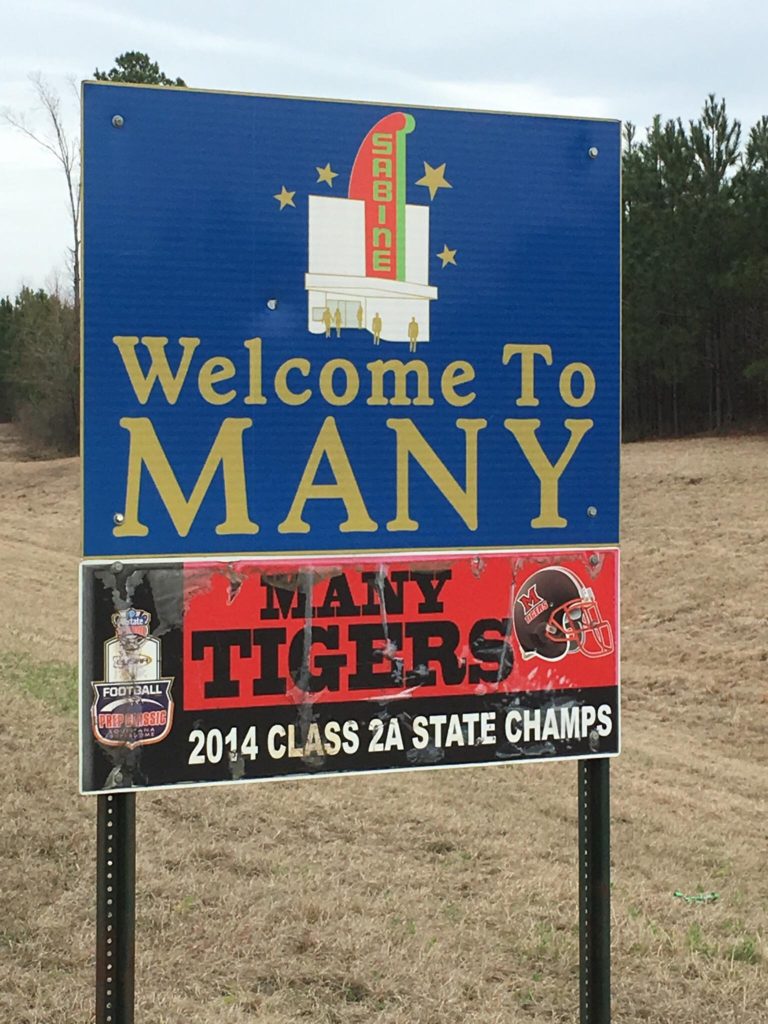 Many, Louisiana is just east of the Texas border on Louisiana Hwy 6 and the junction of US Route 171 in Sabine Parish. The community takes its name from Colonel Many, who was an officer stationed at nearby Fort Jesup.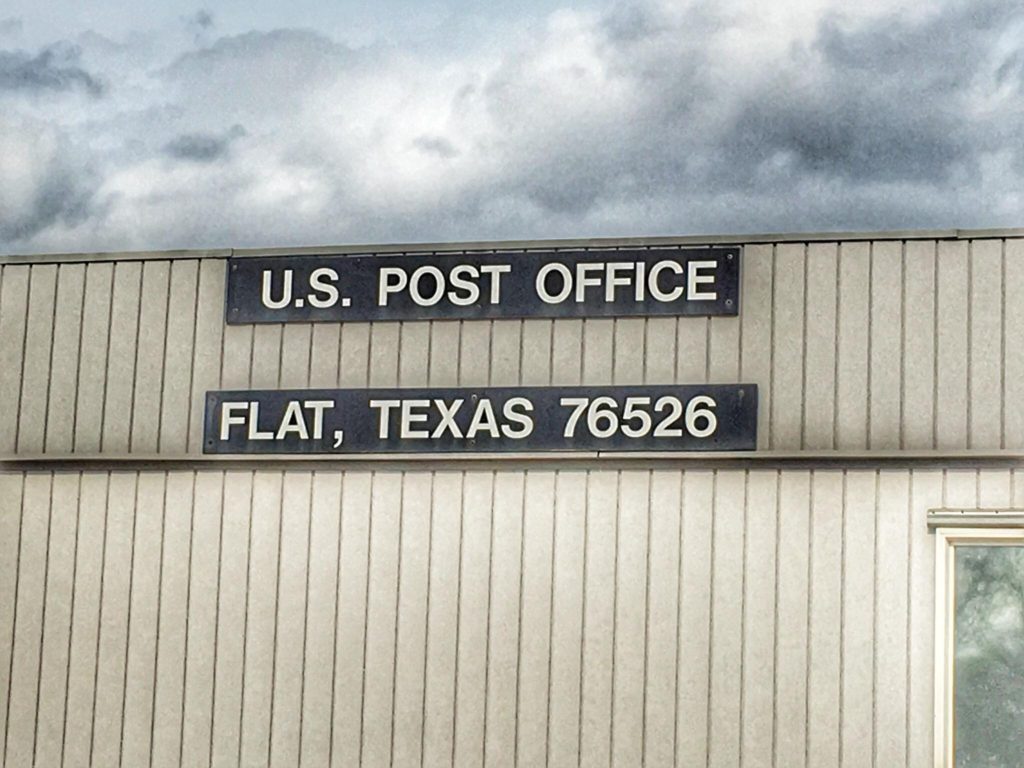 Back to Texas (again) to the community of Flat.   The town is on TX Hwy 36 northeast of Temple in Coryell County.  There are about 850 people currently living here.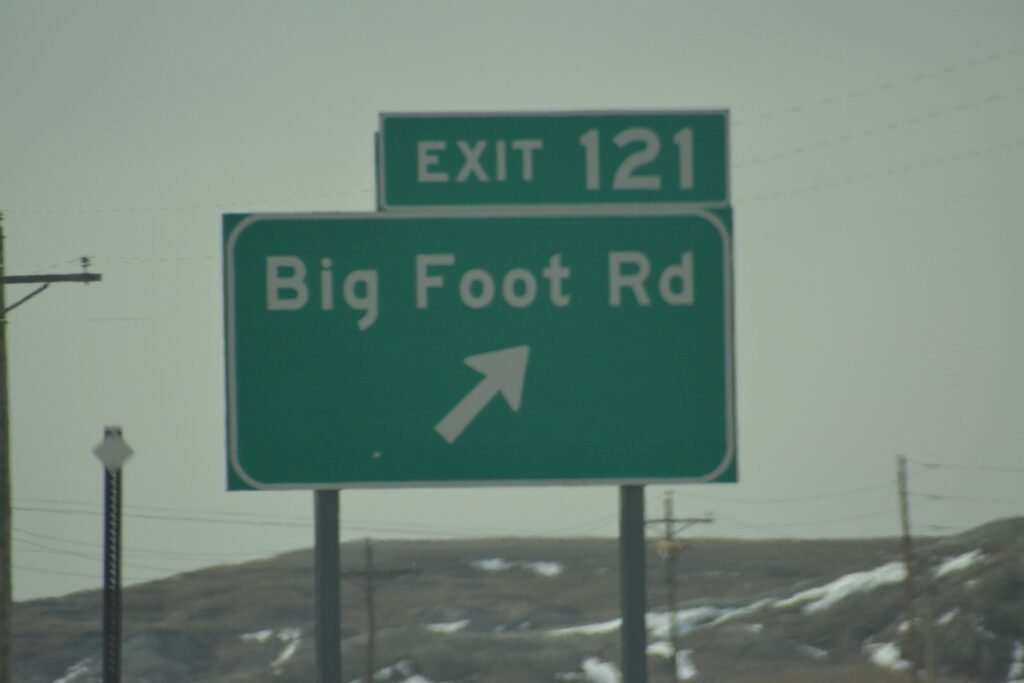 Are you looking for Big Foot?  Maybe you can take Big Foot Rd. near Wall, South Dakota and find him.  I wouldn't know…  I just stopped for a photo of the exit sign on Interstate 90.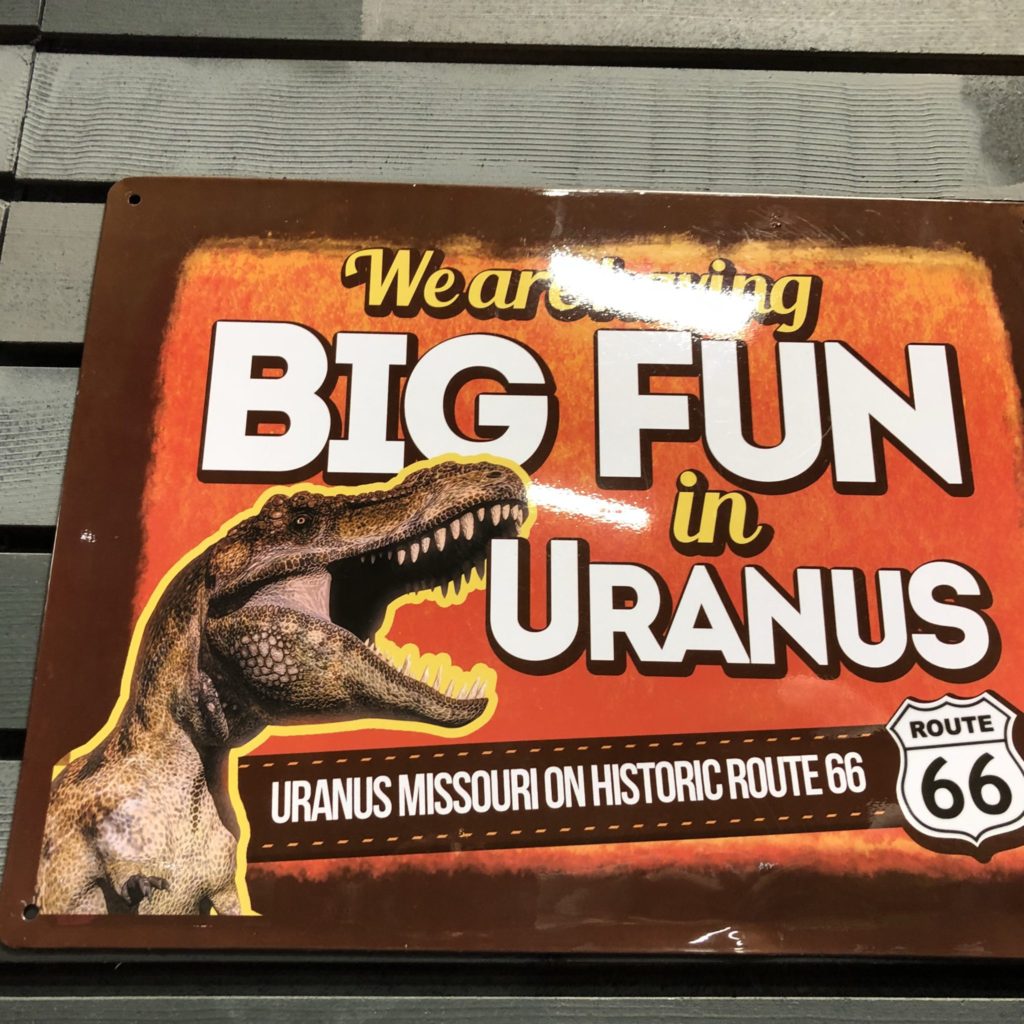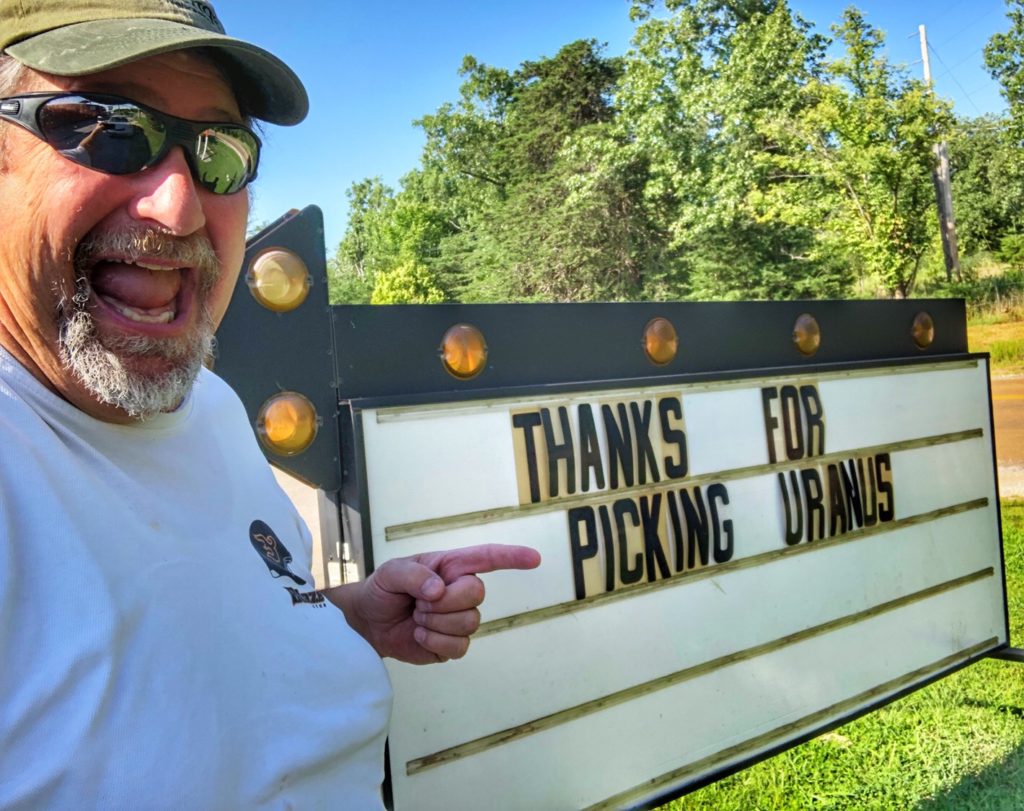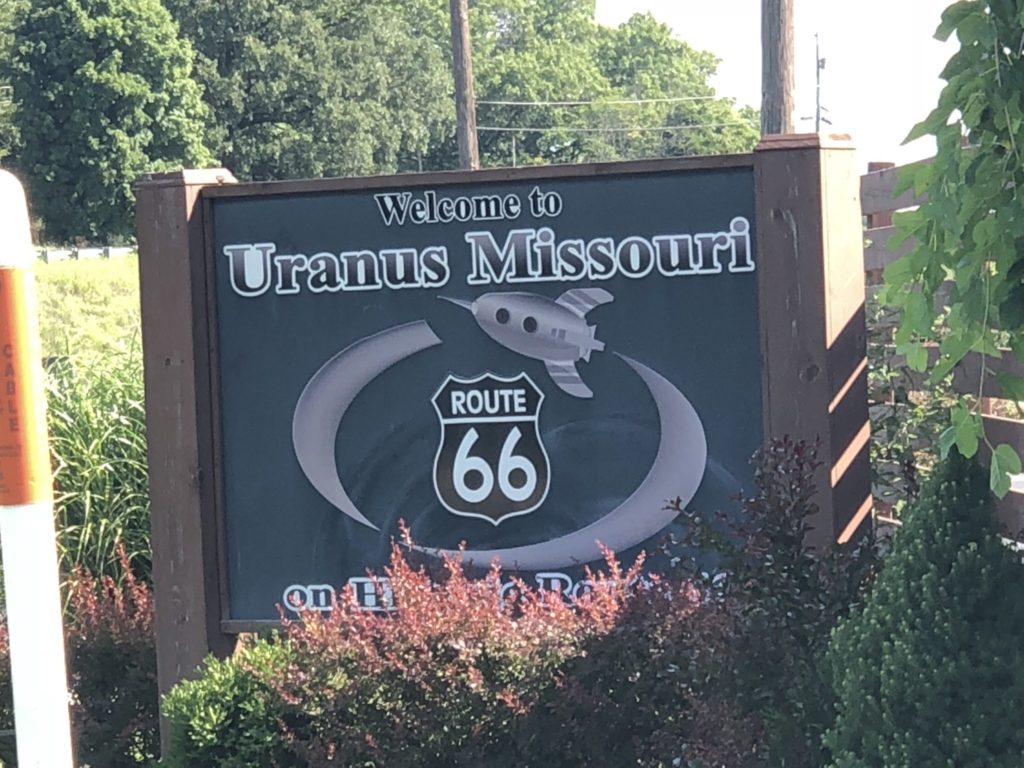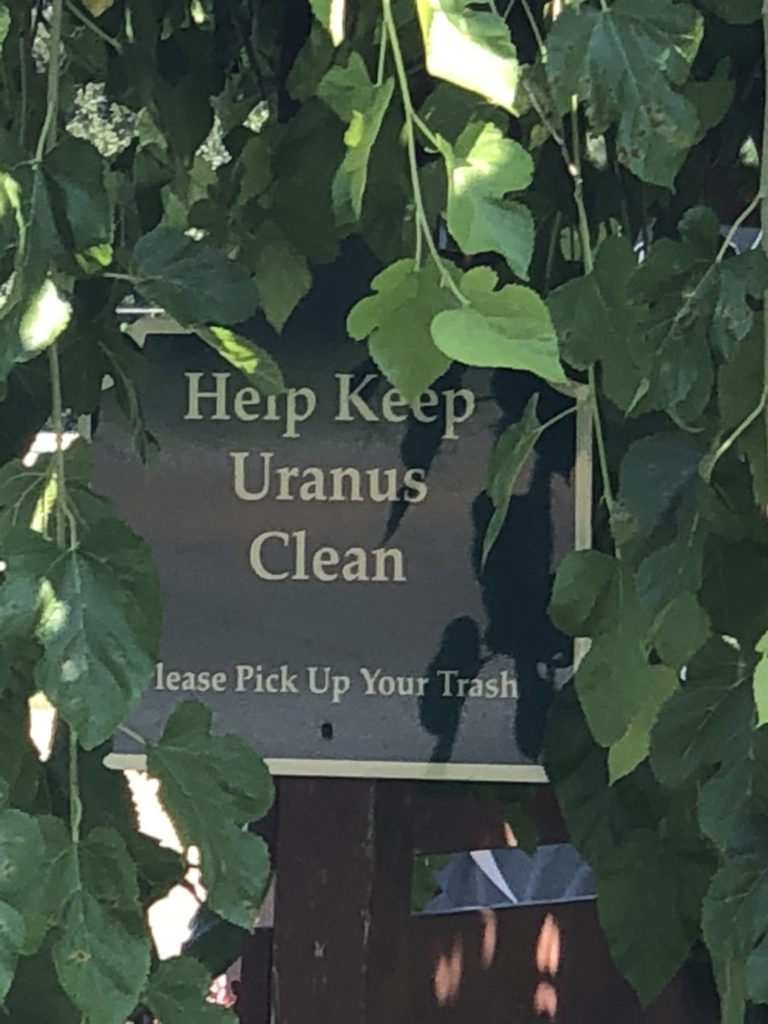 Finally, there is the "faux" town of Uranus, Missouri on Route 66 west of Cuba.  It is actually a huge tourist attraction filled with fun.  The main attraction is the Uranus Fudge Factory and all of its employees, called Fudge Packers.
And I'll end this post in Uranus…  hope you enjoyed the ride
Looking for a unique and fun gift for yourself or  your traveler friends? How about a book about offbeat and quirky places to take on your road trips? You can see both of my books at http://amzn.to/2ks6fQZ. Enjoy the Read and Enjoy the Ride!