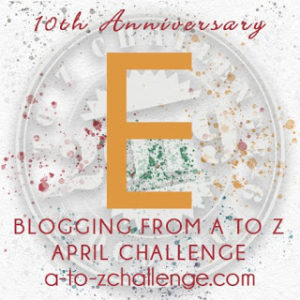 (Editor's Note:  For  my  2019  posts,  I will be posting photos from my travels in 2018.  I visited 26 states and drive over 13,000 miles in 2018.  These posts will feature of few of the road signs and business signs I came across, as well as some stories behind them.  Enjoy the Read and Enjoy the Ride!)
Every road is an adventure.  Every detour offers new entertainment.  In this post I am providing some of the E signs I came across during my travels across the country in 2018.  E means ENJOY!
Eighter From Decatur, Decatur, Texas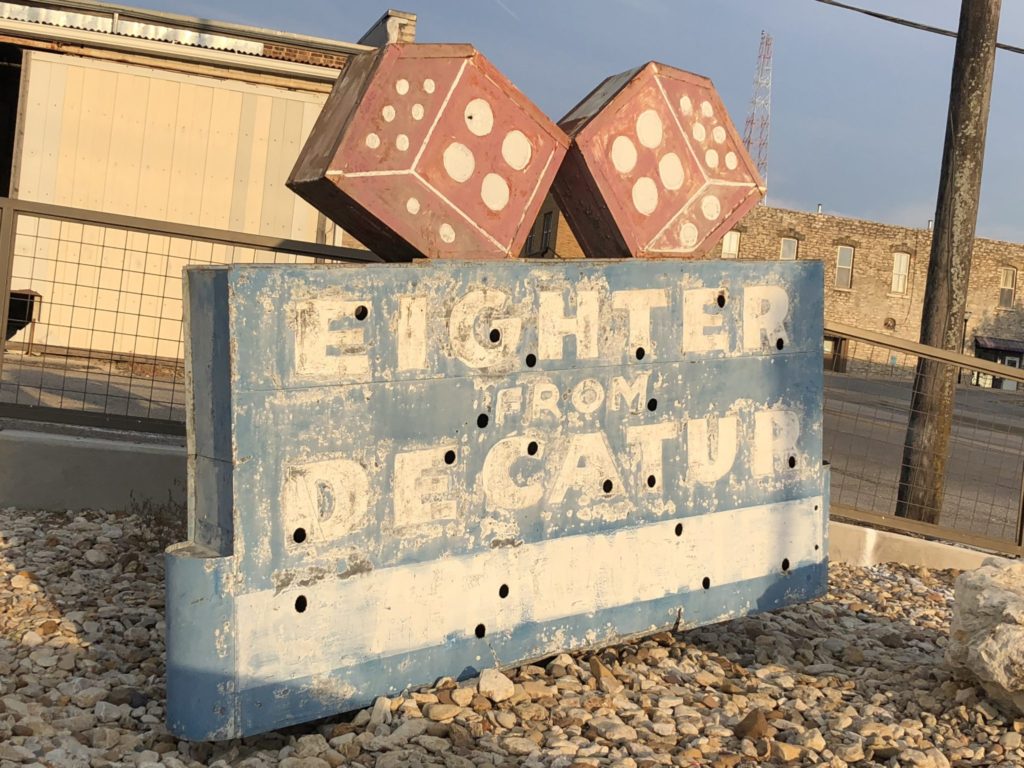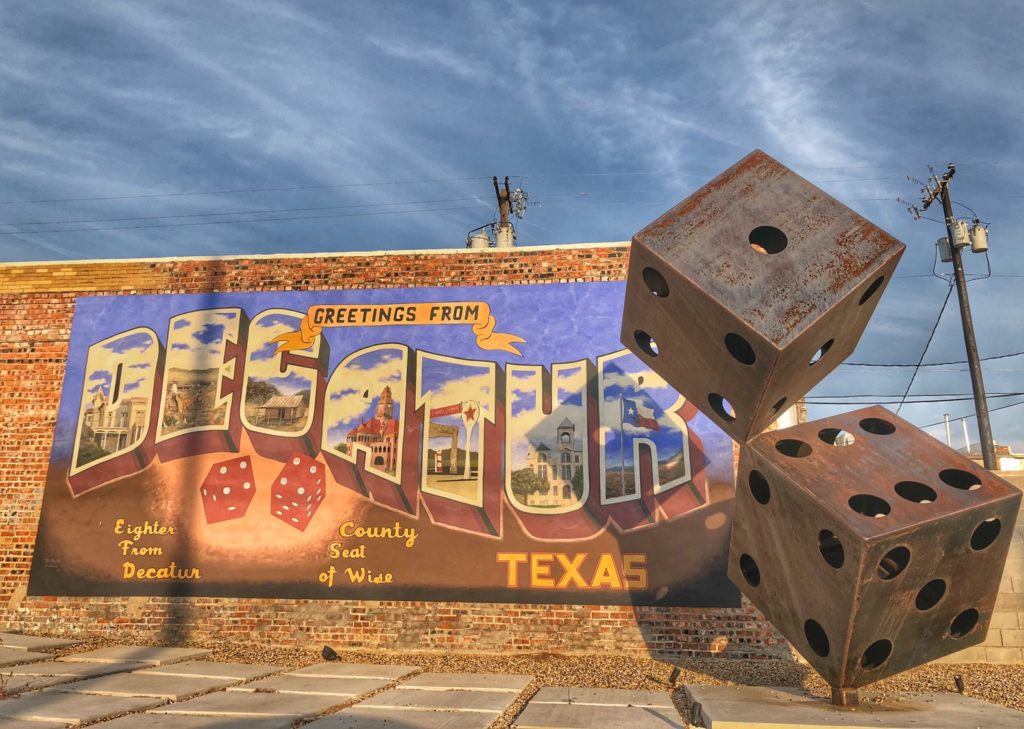 Decatur, Texas is a fun little town.  Home of the famed Petrified Wood Gas Station (and a few other vintage gas stations), it is also home to the "Eighter from Decatur."  "Eighter from Decatur" is a slang phrase used by craps shooters who want to roll an eight as well as the title of a song by Western Swing legend Bob Wills.  In 1949, Decatur mayor Sly Hardwick added the phrase to two signs welcoming tourists to the town.
Empire Theater, Livingston, Montana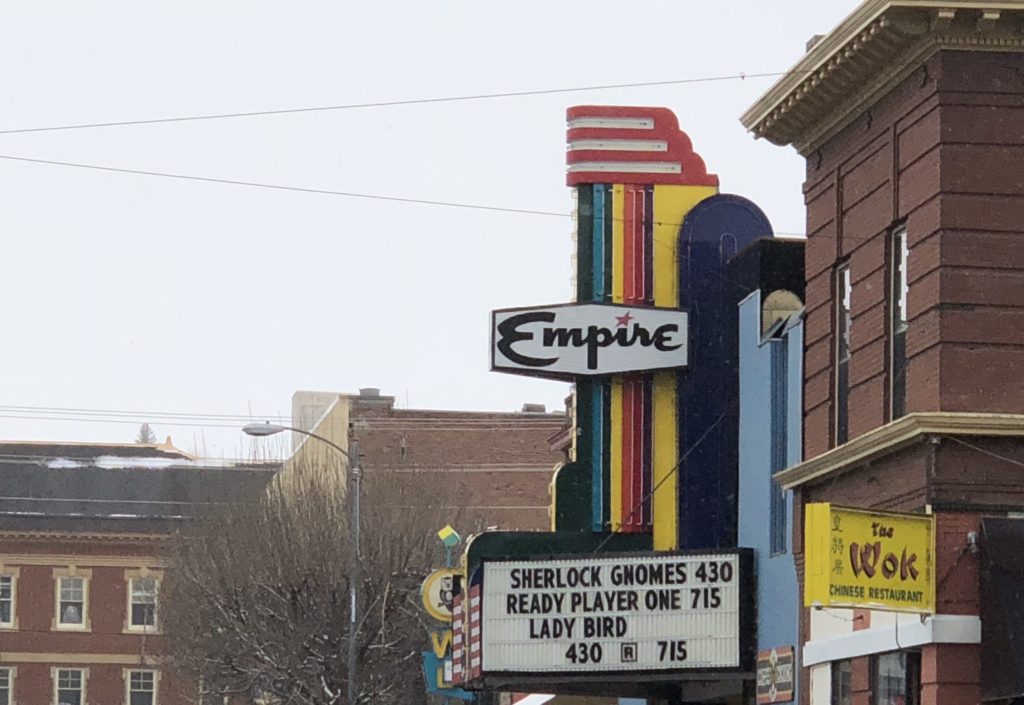 There are hundreds of movie theaters dotting this great country.  I love capturing images of many of the vintage marquees.  This one is from the lovely mountain town of Livingston, Montana.  The Empire Theater has two screens.
Edgewater Park, Cleveland, Ohio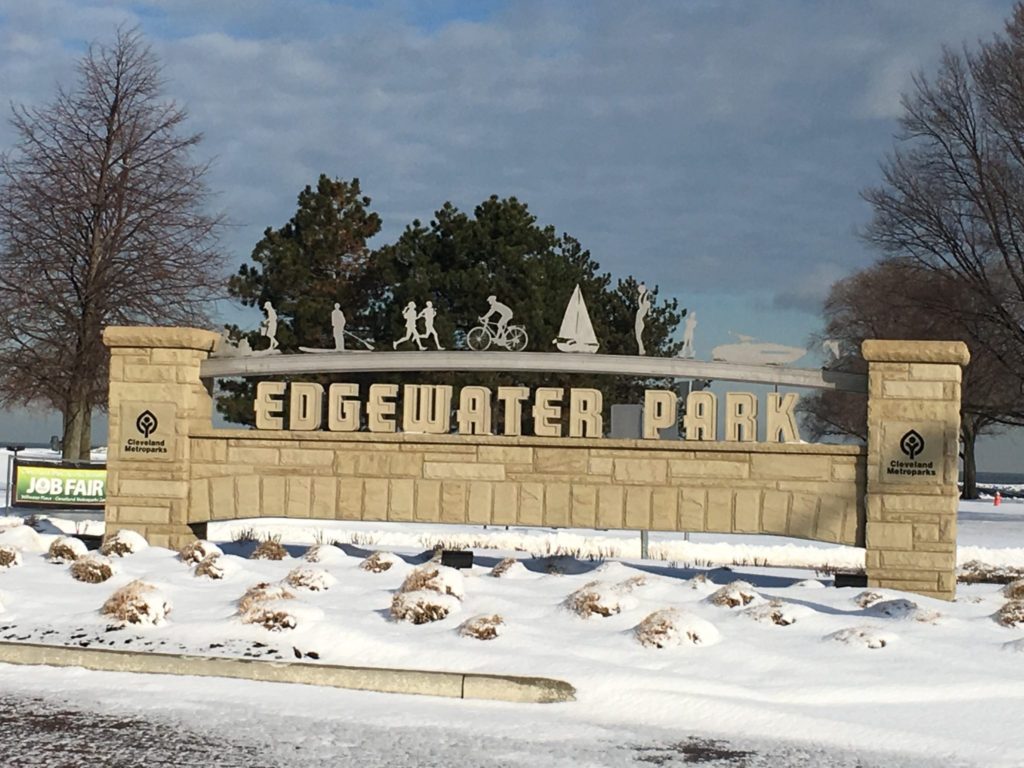 Edgewater Park is one of Cleveland's premier parks.  On the edge of Lake Erie, the park offers so many wonderful things in its 147 acres.  It has over 9000 feet of shoreline offering some splendid views of the lake, a nice view of downtown Cleveland and more.  I love visiting there for the scenic views and for photos of the birds.
8th Wonder Brewery, Houston, Texas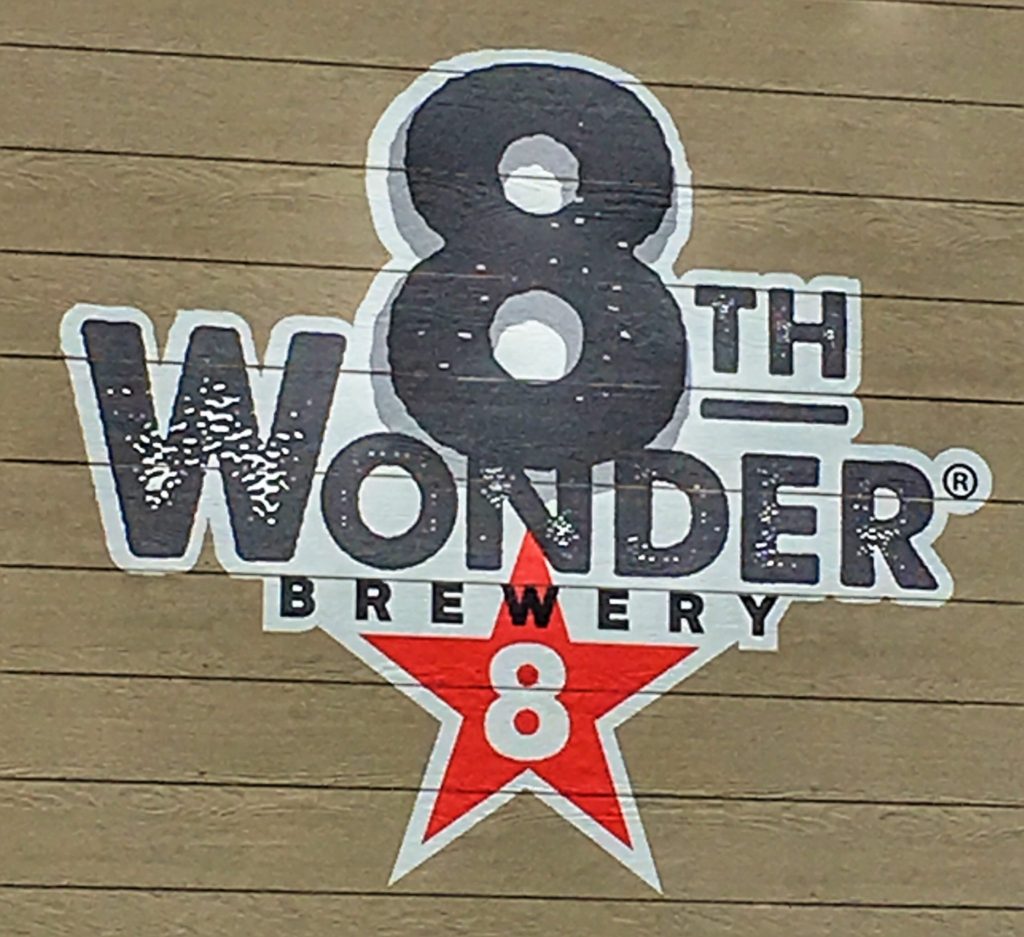 In 1965, the Houston Astrodome was opened and was one of the biggest sports venues of its type.  It was given the nickname "The 8th Wonder of the World." The 8th Wonder Brewery took on this name in 2013 when they opened their brewery in the eastern part of downtown Houston.  If you like craft beer, then you would want to visit here.   But, the property also has a huge Houston sign, four 30 foot tall sculptures of the Beatles (see my post about them here), and the entire area for a few blocks has dozens of unique street art and murals.
EAT Signs – Vinita, Oklahoma, Houston, Texas and Uranus, Missouri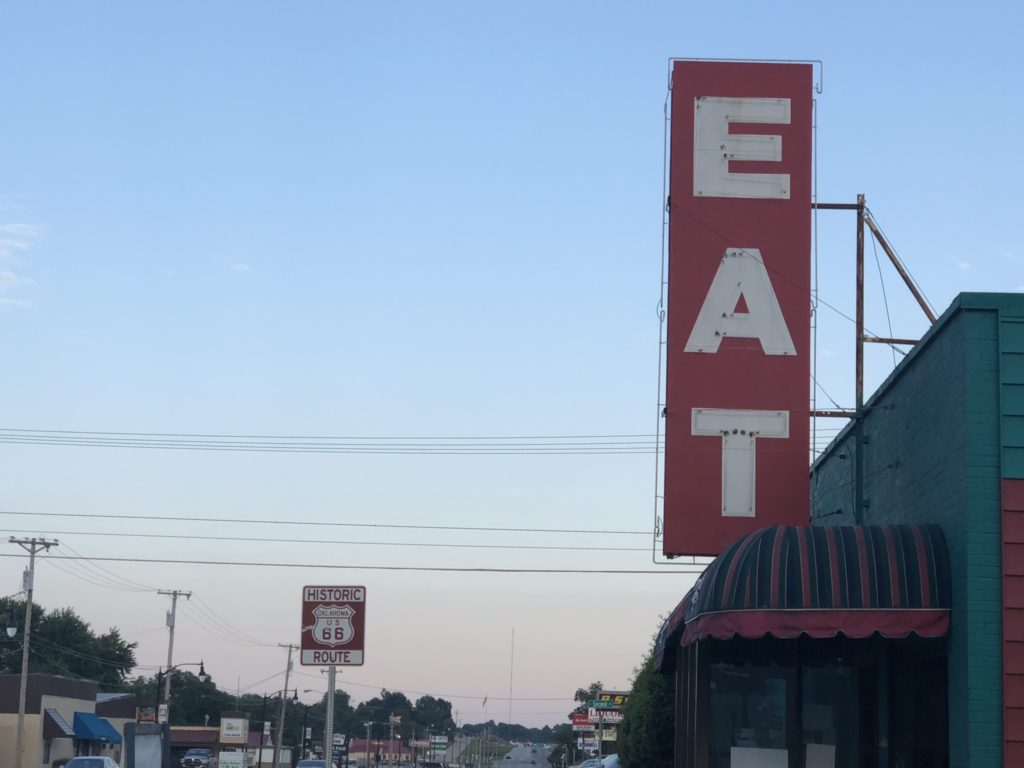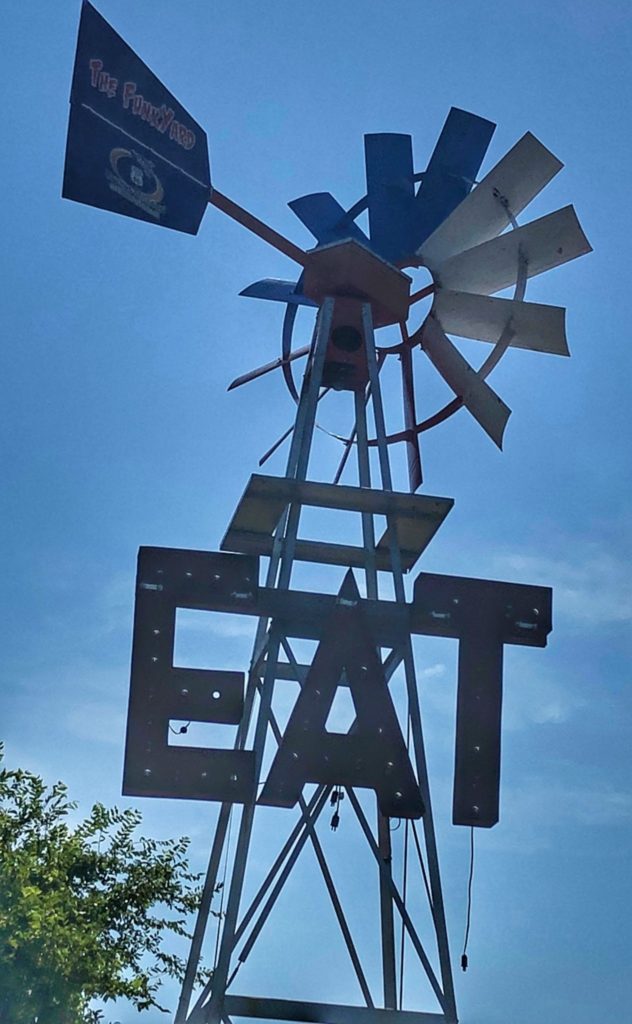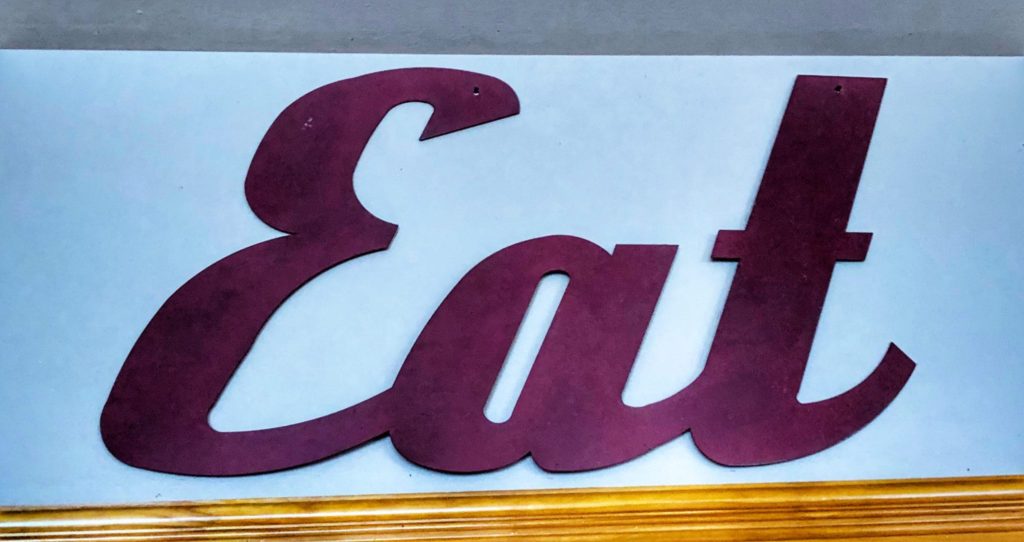 Over the years I have been building up my collection of EAT signs that I come across.  I think I have over a dozen.  I captured three of them in my 2018 travels as shown above.  Makes you hungry eh?
Looking for a unique and fun gift for yourself or  your traveler friends? How about a book about offbeat and quirky places to take on your road trips? You can see both of my books at http://amzn.to/2ks6fQZ. Working on Book 3, coming in late Spring 2019!!